This post contains affiliate links for which I may make a small commission to help keep the site running. You will not be charged extra for these items had you not clicked the links. Thank you for your help to keep the site running!
Whether you want to up your Instagram game or you just want some great place to take some family photos, these are the best Instagrammable places in London.
London has some stunning backdrops around the city that will make your photos pop, including some of the best things to do in London that just so happen to be Instagrammable.
From flowers to iconic attractions to street art, here is the ultimate list of London's most photogenic spots.
Hey! Sidenote! Planning on visiting the UK or moving to the UK?

For more advice, photos and friendly help, click here to join my UK Travel Facebook group to carry on the conversation with fellow travelers and UK experts.
Wait, stop!
Before you keep reading, I just wanted to make sure you know about my expert 7-day London itinerary that includes all of the iconic attractions plus off-the-beaten path activities and restaurants, as well as step-by-step walking and public transportation directions!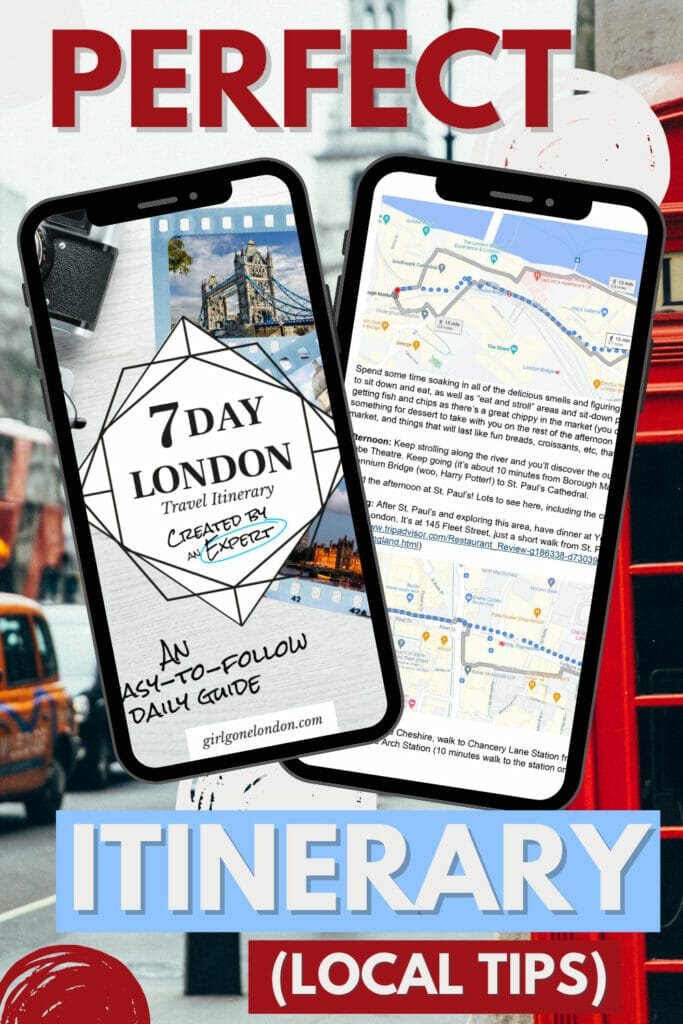 It can be stressful spending so much money on a London trip and not knowing if you're fitting everything in or making the most of your time.
To help you out, I've taken my 10 years of London experience (starting as a visitor and then as a resident) to make sure that you have the ultimate step-by-step itinerary that will make sure you see the real London.
And, hey, if you're not coming for exactly 7 days or already have some plans, don't worry, as it's editable so you can mix around the days, incorporate your own ideas, or pick and choose which days to follow.
1. Carnaby Street
Carnaby is a string of 14 streets in London's West End, but Carnaby Street itself is always awash with activity and cool decorations.
Not only is this a great area of London to explore for its own sake, but it's a great place to get some fabulous pictures, and you can come back on multiple trips and always get a different vibe.
2. Notting Hill
Notting Hill might be a cliche place to snap some pictures, but that's only because it's one of London's prettiest areas.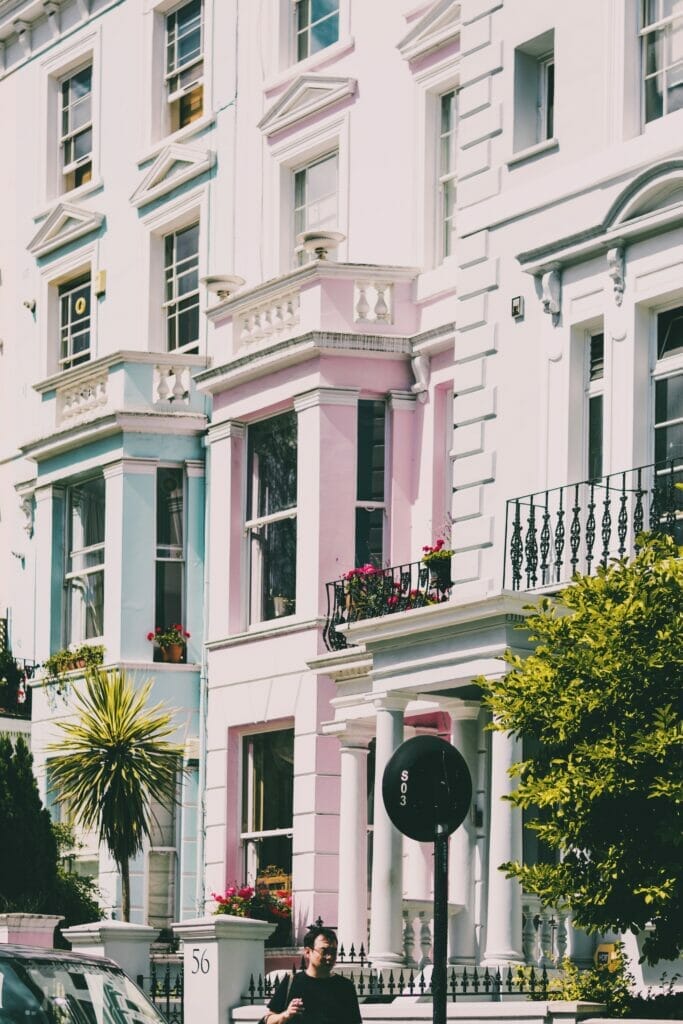 Head to Portobello Road in Notting Hill, one of the best markets in London, to capture the colorful buildings and chic vibe.
And, of course, you can see London filming locations from the film of the same name.
3. Churchill Arms
This London pub is listed as one of my favorite places to eat in London, and it's also one of my favorite to photograph.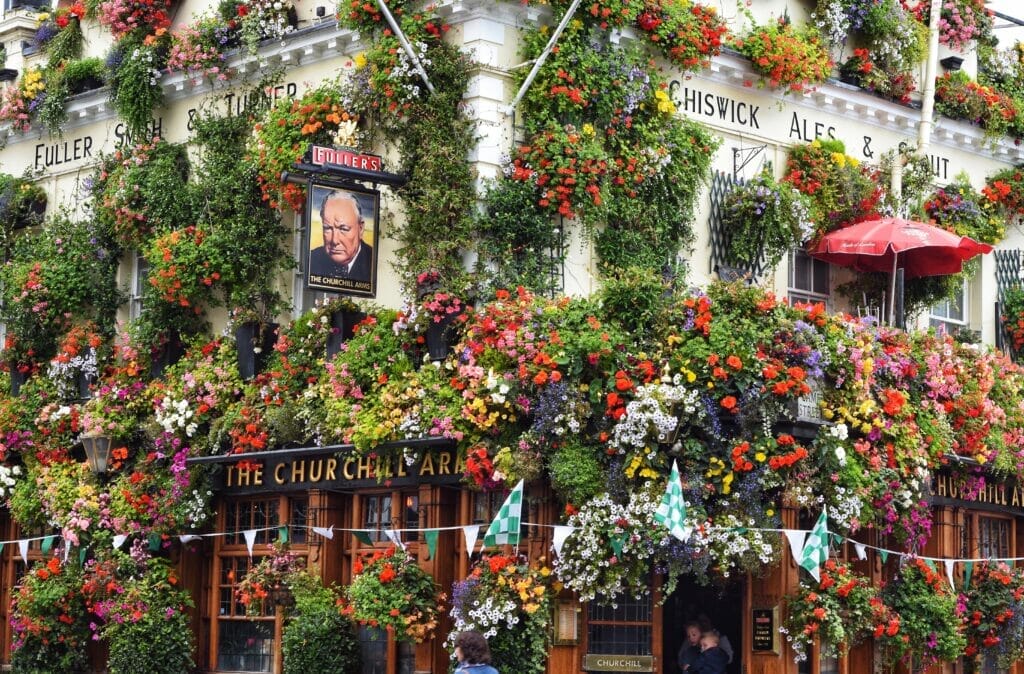 They don't spare any expense when it comes to decorating the outside in flowers and other plants and it makes for a unique view and some great pictures of all of the popping colors.
4. Neil's Yard
In the Covent Garden area, Neil's Yard provides some great backdrops for photos and leaves you feeling awash in color.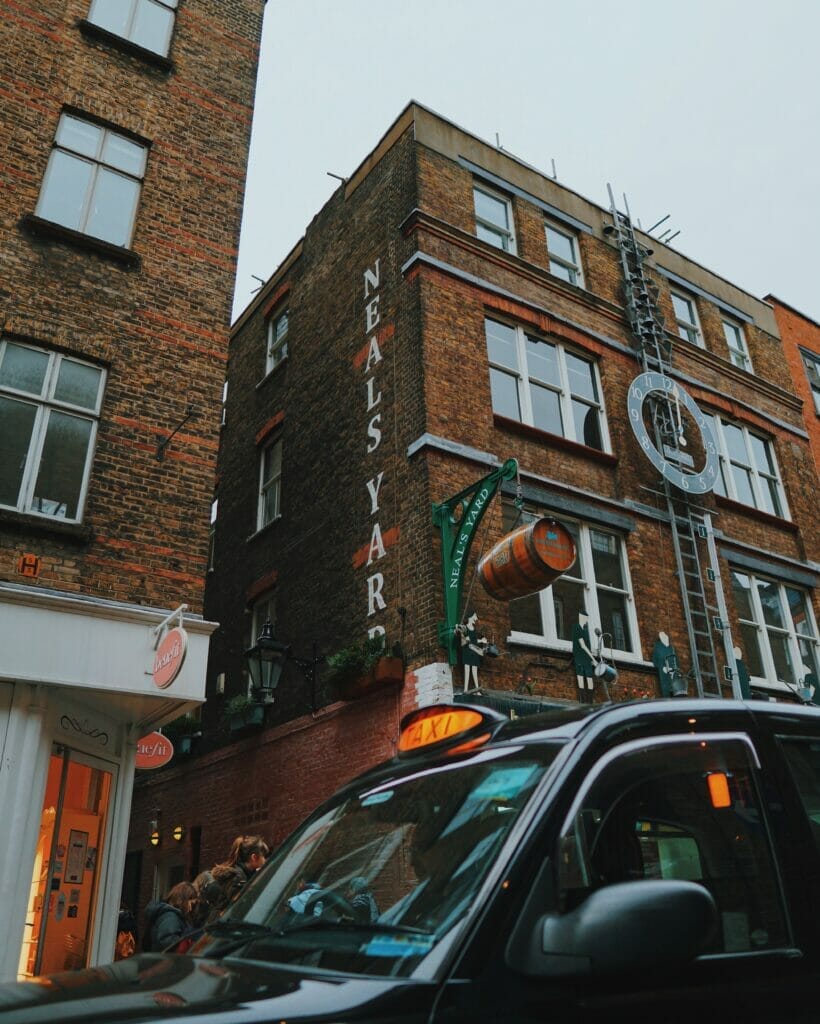 This is another photo spot that is nearby to places you should be exploring in London anyway (ie, Covent Garden), so don't forget to take a stroll through and seek out this fun loving area for the best Instagram spots in London.
5. London Eye from the benches on the North Side of the River
You can get lots of pictures of the London Eye from many different angles, but my favorite for one of the best London pictures is actually from across the river.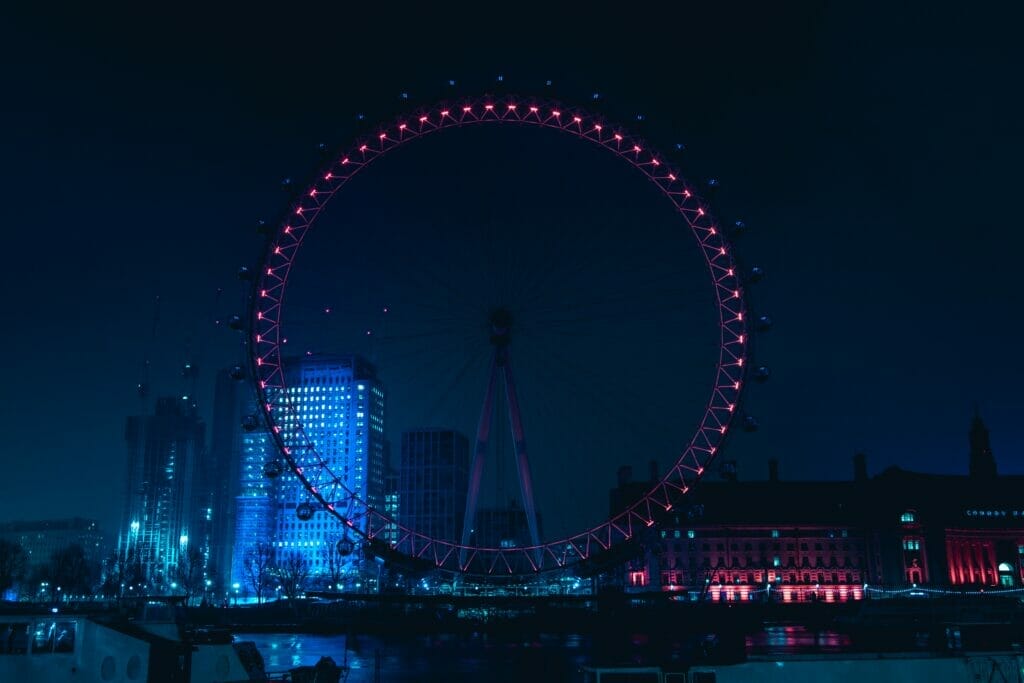 The London Eye sits on the south side of the river, but if you go across Westminster Bridge from the Eye and then work your way back to where you can see the Eye, you'll find lots of benches to sit on and an amazing view of the Eye with the River Thames in the forefront.
6. Millennium Bridge
It's famous for being the bridge that was blown up in the sixth Harry Potter film, but rest assured the Millennium Bridge is still there and fully in tact, ready for you to get creative using it in your photos.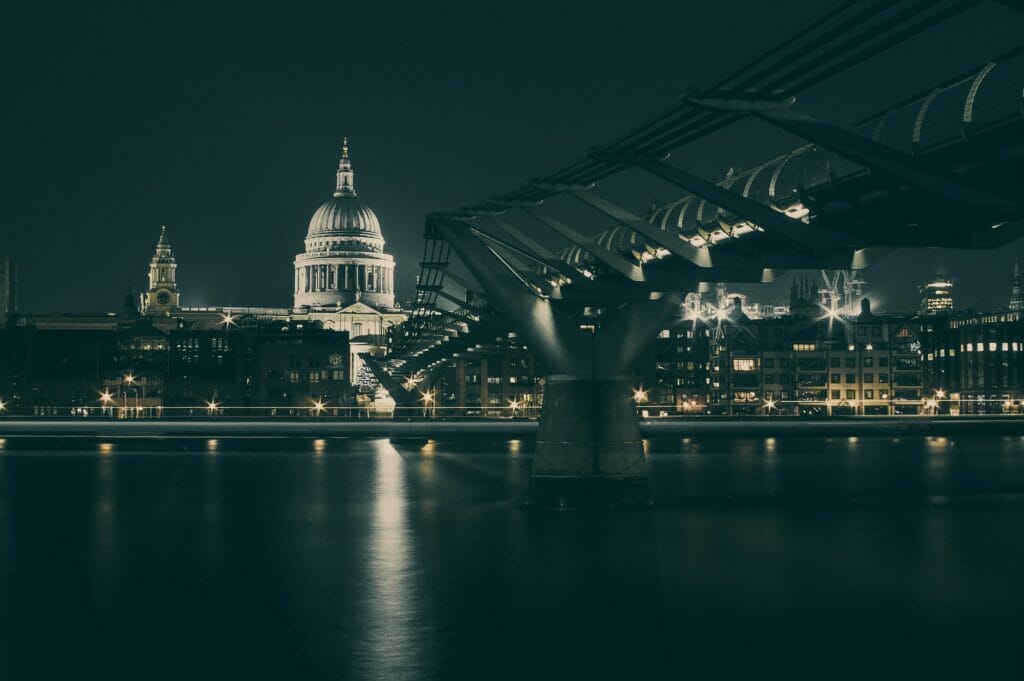 At the end of the Millennium Bridge is St. Paul's Cathedral, and this line of sight is often used by photographers to get some really cool shots.
7. Queen's Gate Terrace, Kensington
There's a street called Queen's Gate Terrace in the Kensington area that I feel I should point out specifically as one of the best Instagram places in London – it's filled with traditional posh London homes with white exteriors and grand steps and numbers painted on the pillars.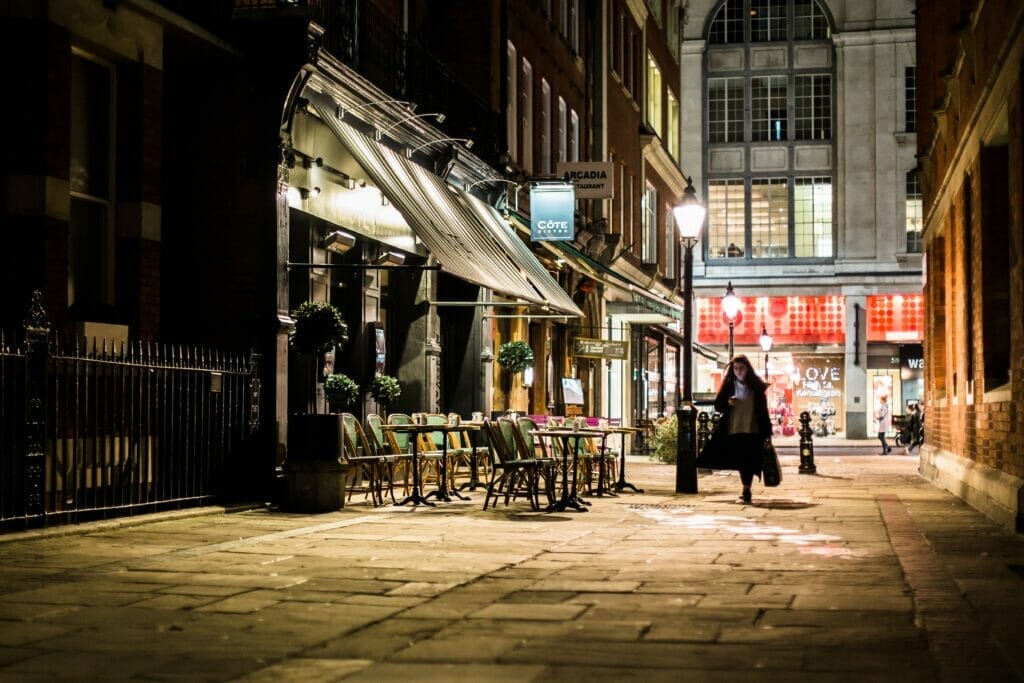 It's a nice street to stroll down and get some pictures of the richer side of London.
8. Primrose Hill
There are two types of pictures you can get in the Primrose Hill area, and both are fantastic.
One is of the actual view from the hill itself – my favorite view in London and a nice way to capture one of the best parks in London and the cityscape at the same time.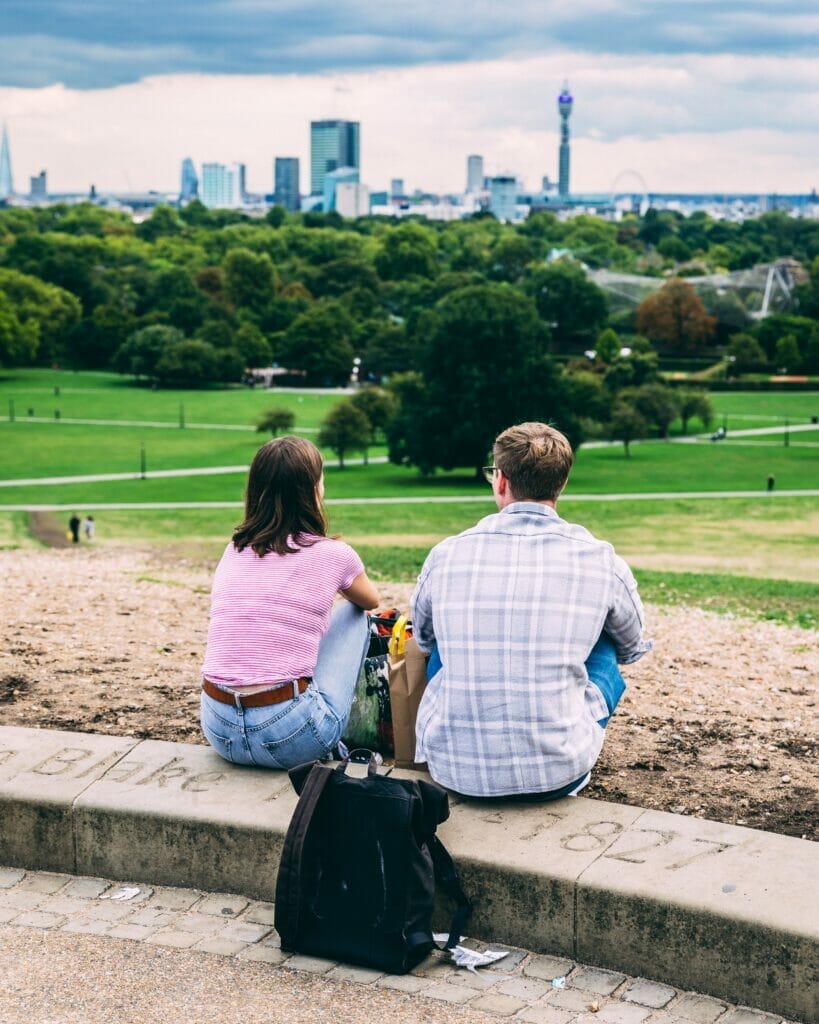 The other is the area of Primrose Hill, which is filled with quaint streets and colorful houses.
9. British Museum
The exterior of the British Museum is nice, but for some real photography fun, head inside into the grand lobby and check out the view of the sky through the glass ceiling.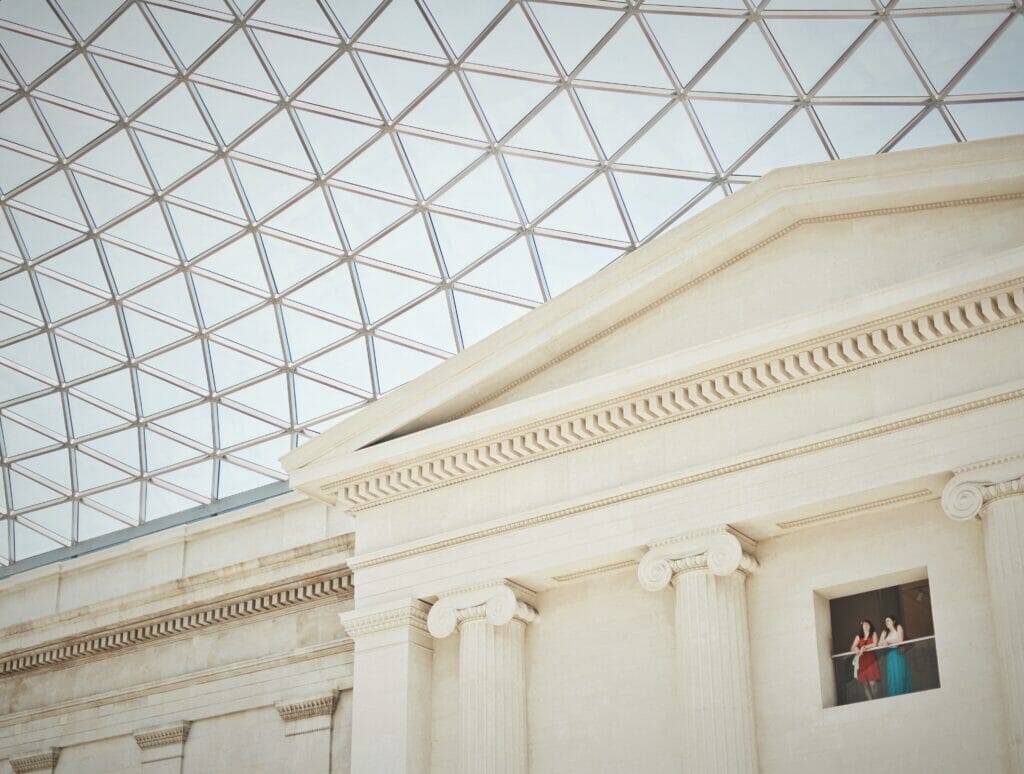 There are also some incredibly impressive stairs inside and other architectural details that make the inside of the British Museum a top spot for budding photographers and those wanting a different backdrop.
10. Shoreditch
Shoreditch is one of East London's hippest areas and is filled with colorful street art and grunge chic.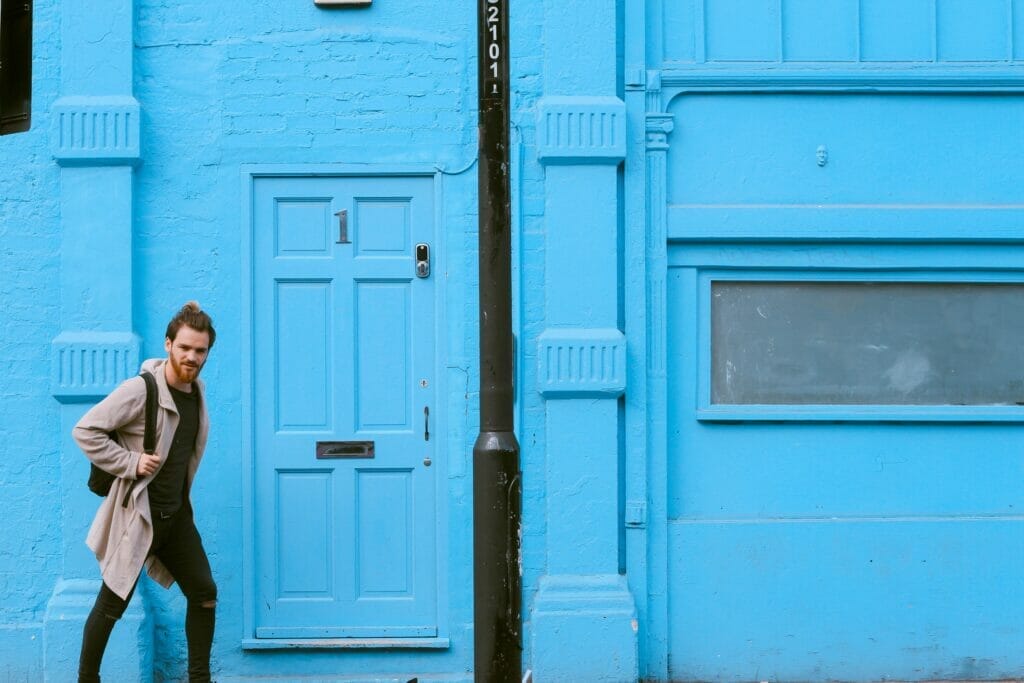 I would recommend heading to Shoreditch to explore all of its nooks and crannies and find plenty of spots for an Instagram photoshoot in London and to capture London's colorful and clever street art.
11. King's Road, Chelsea
One of the richest roads in London is called King's Road in the Royal Borough of Chelsea.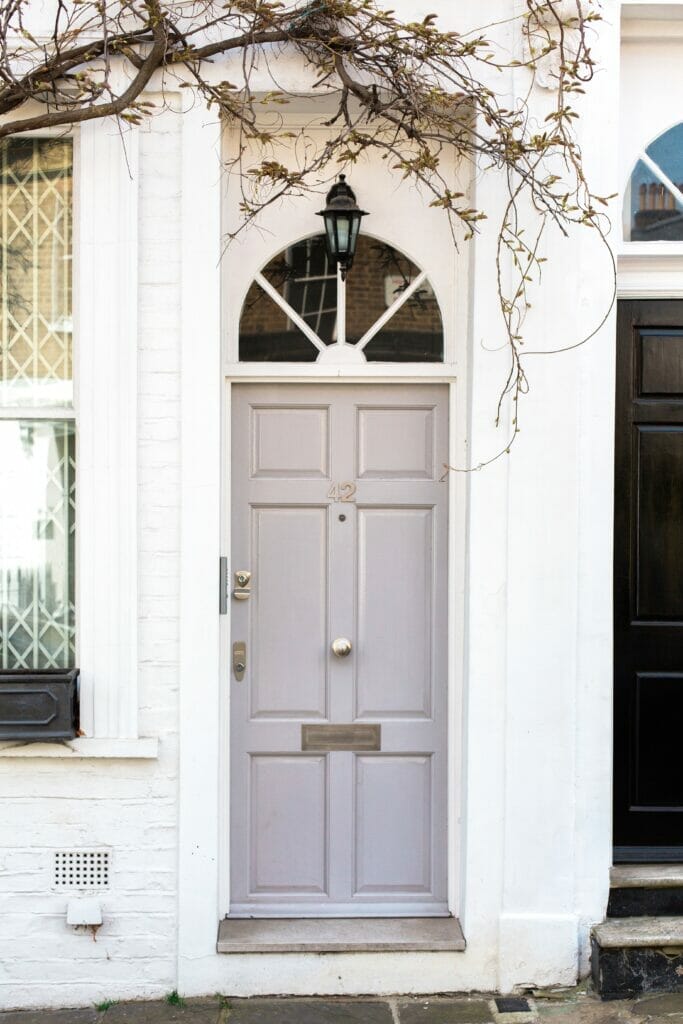 This is a gorgeous shopping street in London to explore and check out all of the posh shops, as well as featuring some visually interesting details like colorful buildings.
12. Mews in Kensington
Almost everywhere you turn off of the main streets in Kensington are "mews" – roads that are usually cobbled stone with lots of plants and a dead end.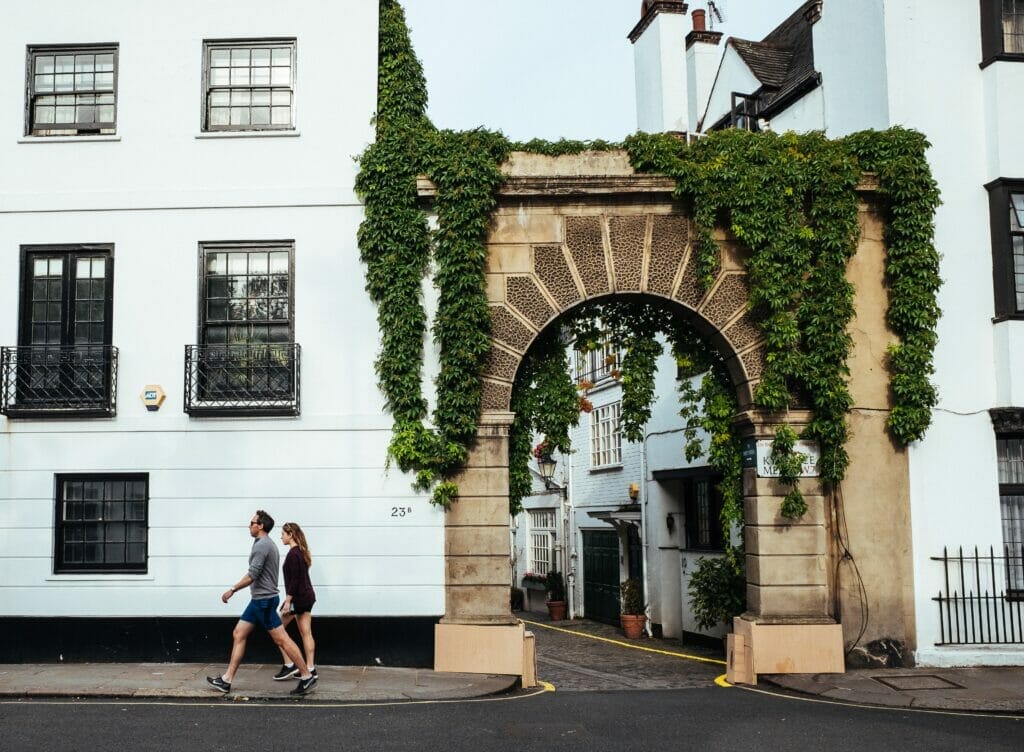 Seriously, you can find them everywhere if you just start walking in any direction, and they make for great photos and pretty walks.
13. The Landmark Hotel, London
If you want a stunning interior in London as a backdrop for your Instagram, the Landmark Hotel is the place to go.
This hotel is out of this world beautiful, and they also serve afternoon tea so you could combine a photoshoot with some afternoon tea and feel like you've escaped into the most beautiful place in the world.
14. The Mall
The Mall is the road in London that leads from Buckingham Palace to Trafalgar Square, and I'd like to specifically point out the part of the Mall that ends at Buckingham Palace as a photogenic street in London that gives you all of the British vibes and has interesting things to look at including flags and the actual palace at the end of the street.
15. Hampstead Heath
If you want some countryside London vibes for your Instagram, check out Hampstead Heath.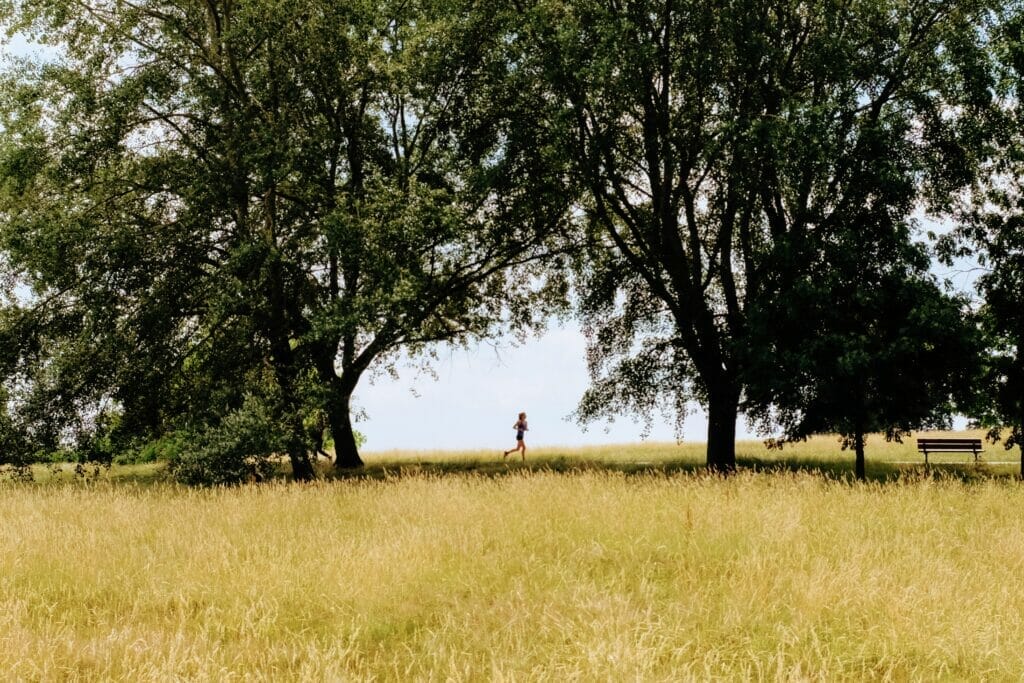 There are hundreds and hundreds of acres to explore, and it's a great place to get London's more unknown greenery in your shot and try out all of your flowy dresses and sun hats.