This post contains affiliate links for which I may make a small commission to help keep the site running. You will not be charged extra for these items had you not clicked the links. Thank you for your help to keep the site running!
Cambridge is one of the UK's most beautiful university cities and one of the most beautiful places in England.
It's considered in the top two, and often spoken in the same sentence as Oxford.
"Oxford and Cambridge" have even been combined to form the phrase "Oxbridge."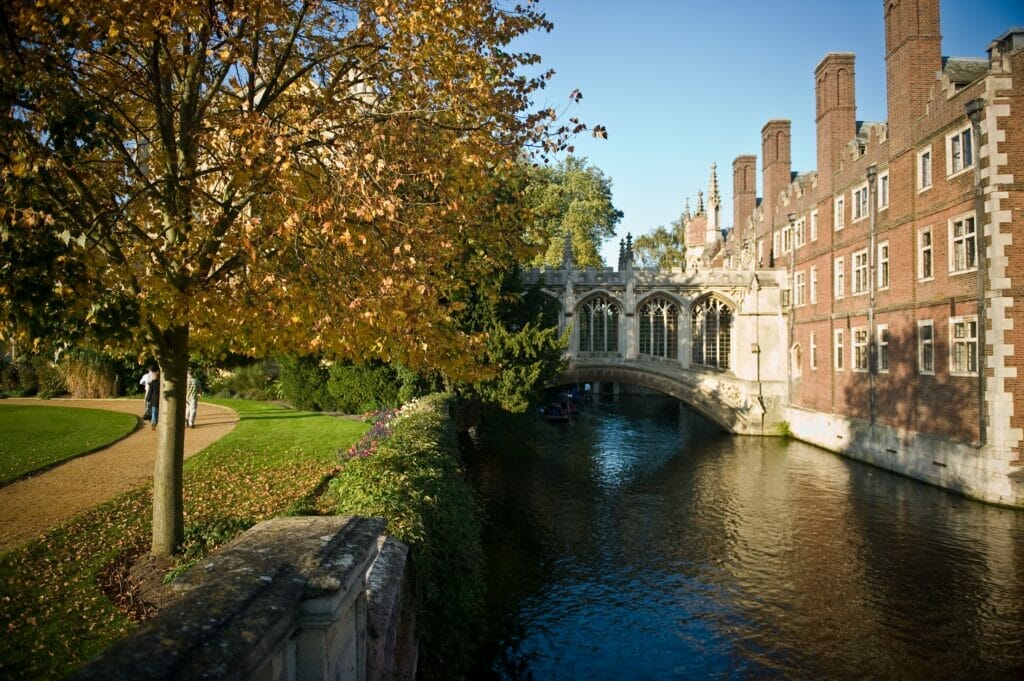 Visitors to Cambridge will of course find some wonderful tours of the university grounds, but there's even more to see here including cathedrals, punting on the river, and the gorgeous Fitzwilliam Museum.
The question for many people is how best to get from London to Cambridge on a day trip, as it is a bit of a trek away from London.
In this guide, I'll go over all of the main options on how to get to Cambridge from London, including the best way to get to Cambridge from London (and which way you shouldn't take!)
GET A

FREE

LONDON INTRO GUIDE and ACCESS TO MY FB GROUP
Start your planning with this "Intro to London" guide and access to my London planning Facebook group!
Expert tip for all types of public transportation in the UK: the best way to figure out your best options is to click here to use Omio (free), where it'll show you the prices, options (including buses, trains, taxis, ferries, and even flights) and help you compare the cheapest and fastest routes.
Distance between Cambridge and London
The distance between London to Cambridge is about 62 to 64 miles by car, which makes it close enough for a day trip from London to Cambridge.
IMPORTANT: are you coming to the UK from abroad?
In case you're reading this from outside the UK and will be a foreign visitor here, you need to know these 2 things to stay safe and save money.
Travel insurance – you need it when going overseas! I use

this site

to get the best quotes and purchase my packages from. Do not skip this – having medical coverage abroad as well as other coverage in case of missed flights, lost luggage, etc is essential. As I said, I have never gone wrong using

this site

.
How to Get to Cambridge from London Using Public Transportation
The best way to get around in the United Kingdom for visitors is usually public transportation.
Especially if you're visiting a major city from another major city, there are no doubt plenty of public transportation links and this is a much more stress free way of traveling.
Public transportation means that you can do other things while traveling, like listen to music or write or journal or just look out the window without having to navigate traffic.
It's also often a lot cheaper than traveling by car, but I'll get into that in a minute.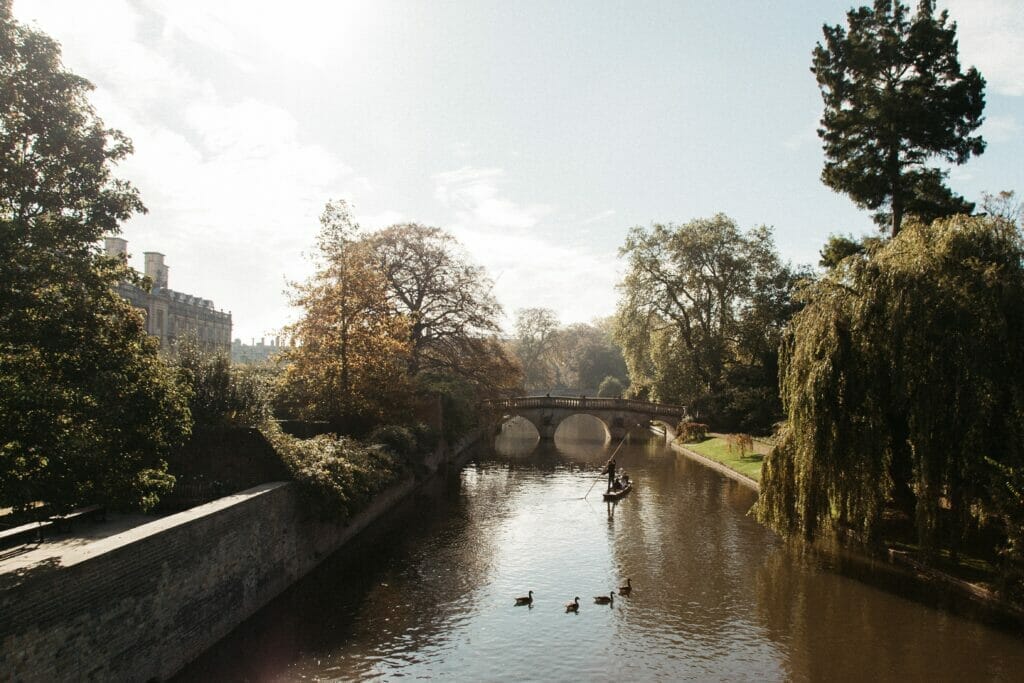 Getting from London to Cambridge by Train
The easiest way to get to Cambridge from London is by train.
Trains run direct from certain London stations to Cambridge Station and they take anywhere from 50 minutes to about an hour and 20 minutes – really not bad for a day trip, considering this is how long it takes me for my daily commute!
If you purchase the tickets in advance during the cheap deals season (usually about 3 months beforehand), you can get a return (round trip) ticket for as cheap as £16 per person.
I buy tickets from London to Cambridge using Omio, which spits out the cheapest prices and different time options.
Trains to Cambridge go from a few different stations, like London Liverpool Street, London King's Cross, and London's St. Pancras.
I recommend trying to go from King's Cross or St. Pancras due to their central location, but this also depends on where you're staying.
And, if the prices are cheaper from Liverpool Street, then choose that!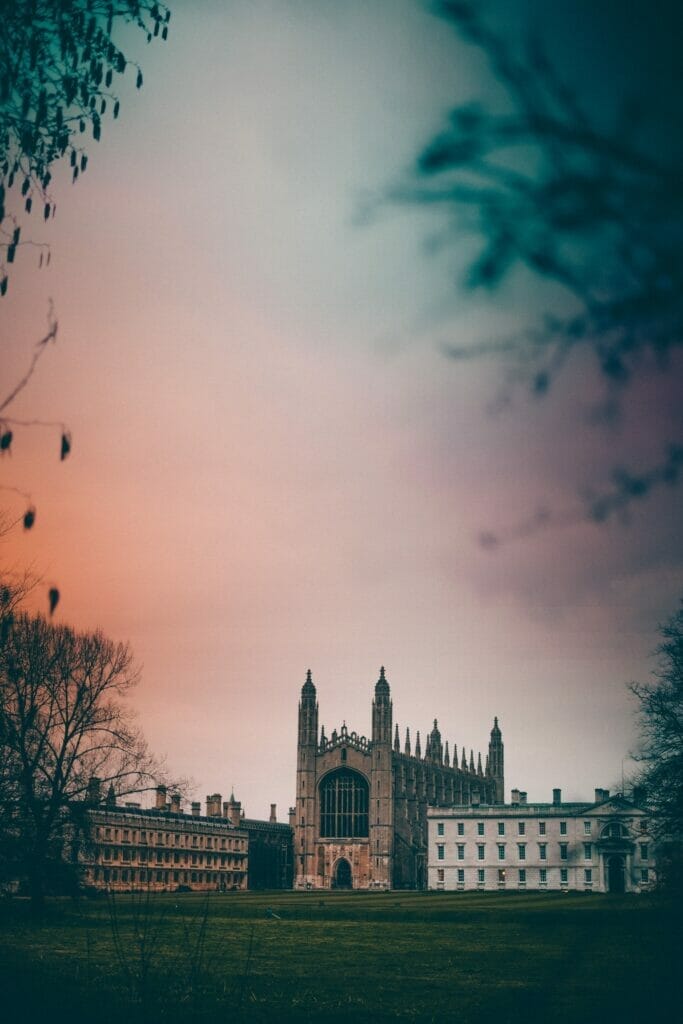 Buses from London to Cambridge
If for some reason you can't take a train, there is bus from London to Cambridge, but most of them have a stopover where you need to change buses at Stansted Airport.
You can check out the buses on the Omio website, but I don't recommend taking the bus.
It takes over 2 hours and the prices are usually either more expensive or on par with the train.
Who wants to be cramped on bus on winding English roads when they could be zipping through the countryside on a train?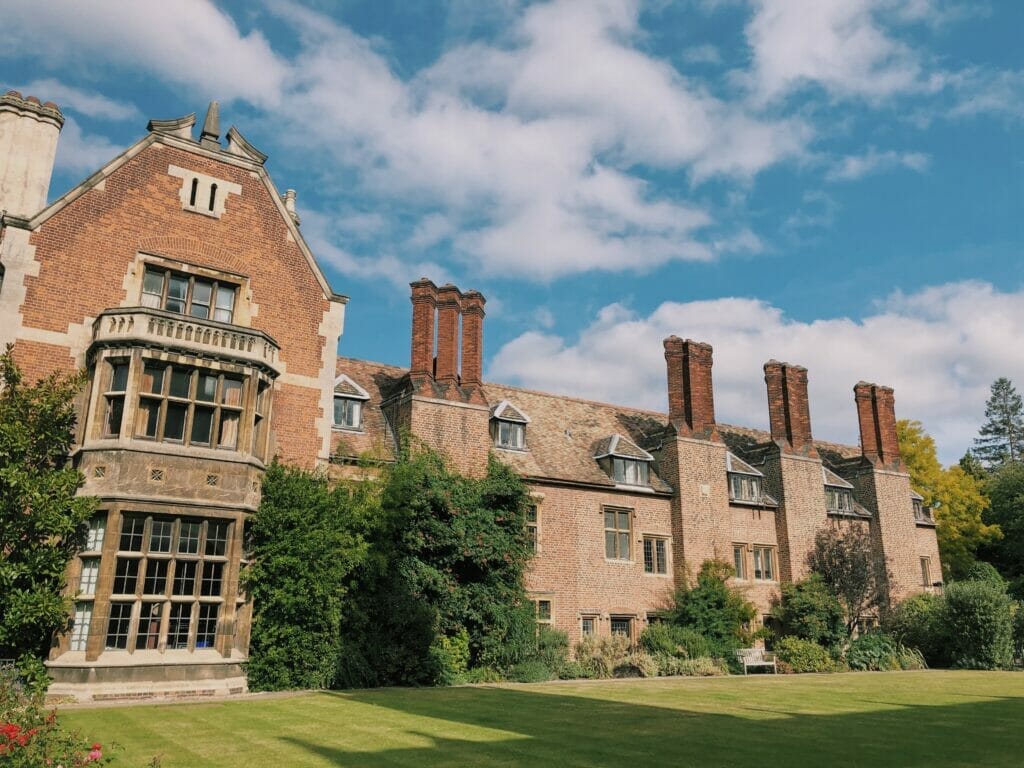 How to Get to Cambridge from London by Car
You can get to Cambridge from London by driving, of course.
It takes about an hour and 50 minutes to two hours.
If you don't have a car in the UK, you'll want to rent one using Discover Cars for the best comparison prices.
I wouldn't recommend this for any visitors to London, though.
Firstly, you'd have to pay the price of a car rental and gas (called petrol in the UK) which is going to cost more than the cost of train tickets usually.
Secondly, if you're not used to driving in the UK, it can be a real adjustment to drive on the other side of the road and navigate roundabouts and box junctions and other UK driving rules.
Even if you have drive in the UK, there's no real point in having to fight London traffic and then figuring out parking in Cambridge.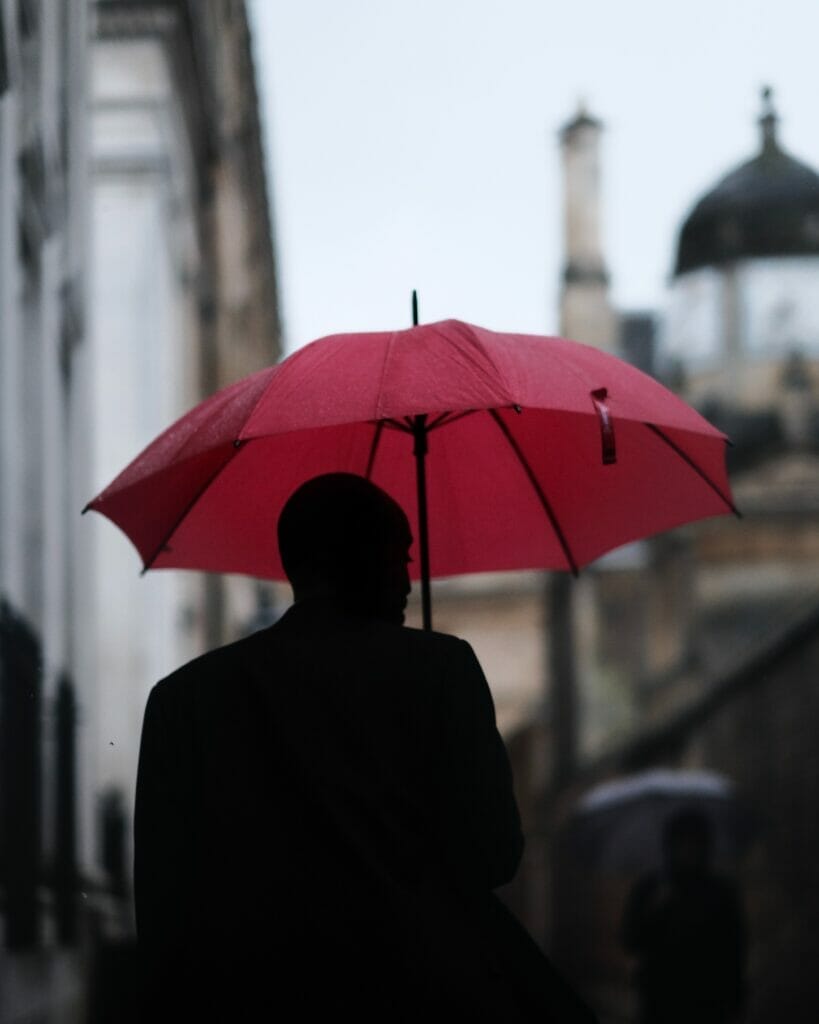 How to Get to Cambridge from London on a Guided Tour
If you don't want to have to navigate the transportation yourself and would prefer a more hands-on visit to Cambridge, you can choose a guided tour that departs from London on a day trip.
I love this guided day trip from London to Cambridge that exclusively focuses on Cambridge, or you can check out my full guide on the best Cambridge tours from London.
You'll get a guided sightseeing tour, lots of free time, and a private coach (a fancy bus) that will get you there in style.
If you want to see Oxford and Cambridge in one day, then try this great tour of both university towns, that includes walking tours in each as well as expert recommendations and free time to explore.
Want more UK travel help? Check out these guides!