This post contains affiliate links for which I may make a small commission to help keep the site running. You will not be charged extra for these items had you not clicked the links. Thank you for your help to keep the site running!
London has an insane amount of green space for a city its size, which means that you can always find a place to enjoy a picnic or do some people watching or let the kids burn off tons of excess energy!
I'll walk you through the pros and cons of the best London parks so you can decide where you would most like to spend your time at these top London attractions.
GET A

FREE

LONDON INTRO GUIDE and ACCESS TO MY FB GROUP
Start your planning with this "Intro to London" guide and access to my London planning Facebook group!
The Absolute Must-Knows (from a Londoner)
Hey! Want more honest UK tips and planning advice? Click here to join my London and UK Travel Tips Facebook group, where I can answer more of your questions!
1. Regents Park
Near Baker Street Station in the north of London is this fantastic park which features beautifully manicured gardens, a lake complete with the option to go for a romantic paddling boat ride, one of the most romantic things to do in London, and one of the most impressive views in all of London from Primrose Hill.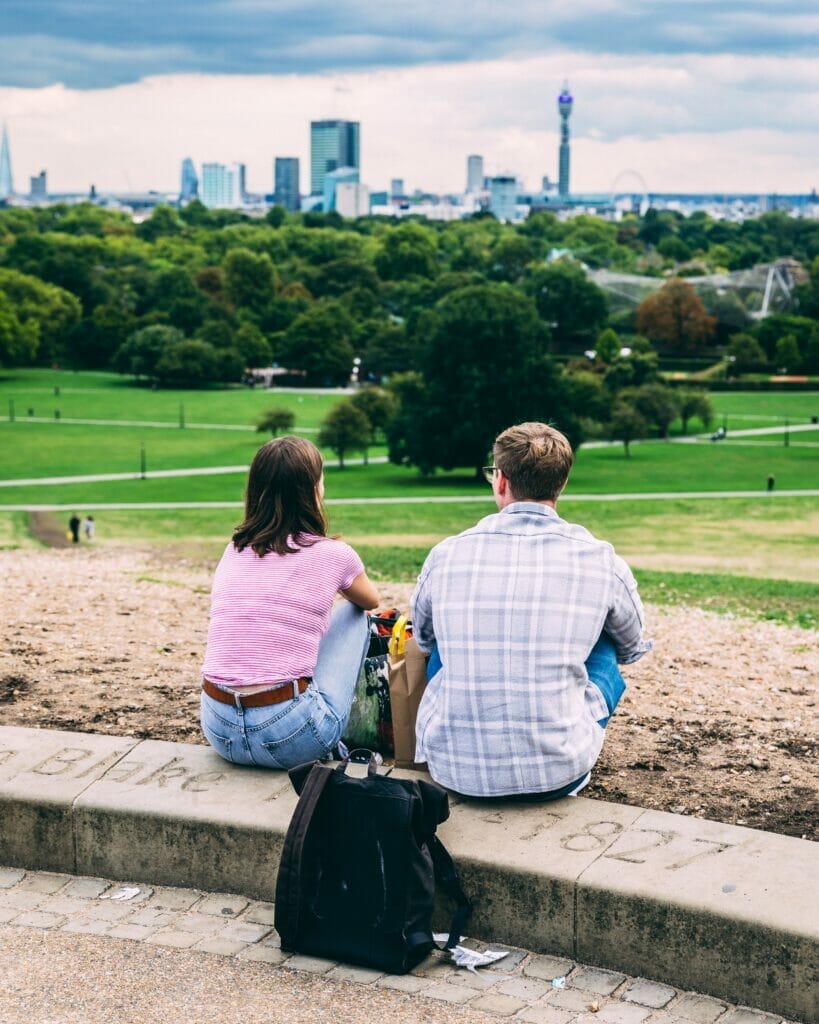 Within Regents Park you'll also find the London zoo, running and walking trails, and lots of sports taking place.
This is one of my favorite parks in London and one of the best parks in London for a picnic, but is one that many visitors would need to specifically seek out as you may not automatically walk past or through it based on your London travel plans.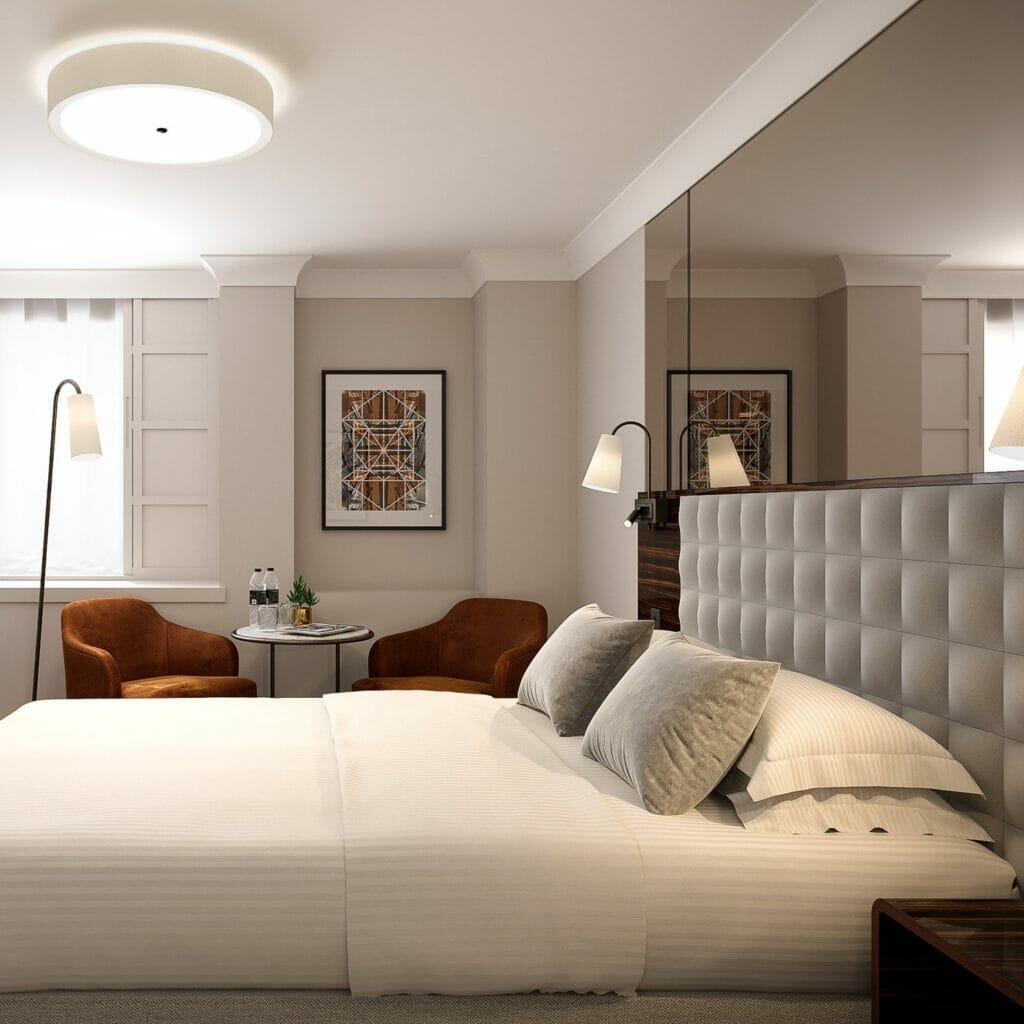 2. Hyde Park: famous parks in London
Perhaps the most well known London park and one of the best parks to visit in London, Hyde Park is absolutely massive and features everything from Speakers Corner to Kensington Palace to the giant Serpentine Lake used for paddle boats.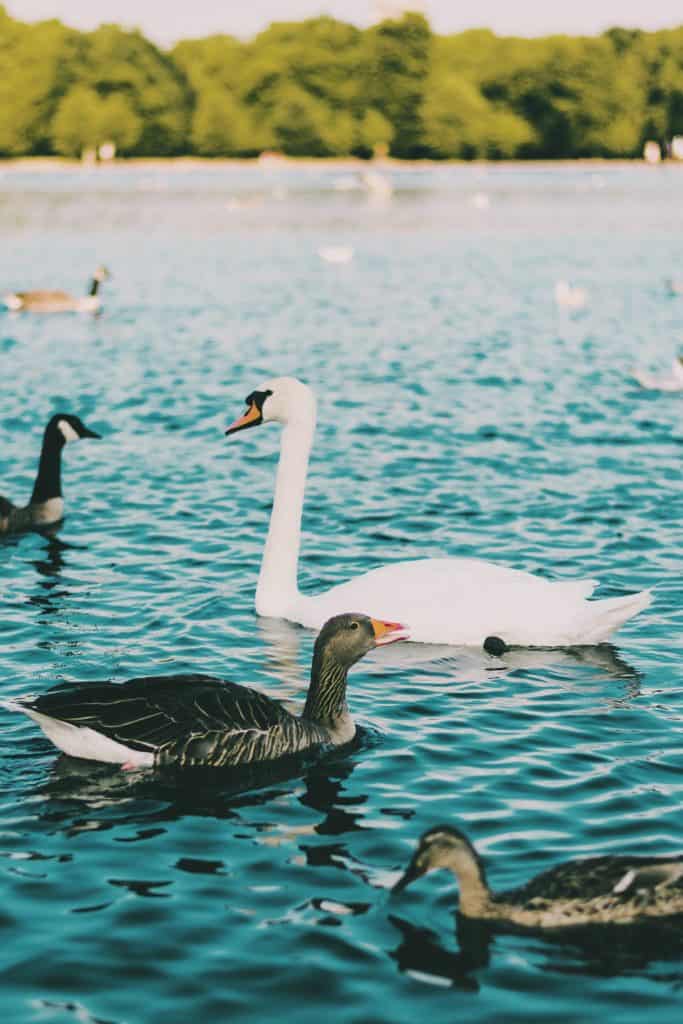 It hosts concerts, the yearly Winter Wonderland market, and is so sprawling that you won't feel like you're in a city as you walk through it.
It's also got a fantastic playground for toddlers in London, the Diana Memorial, the Serpentine Gallery, one of London's best art museums, and some gorgeous landscaping and ponds.
I highly recommend spending time here, but make sure you have a game plan because it's so big that you could walk forever and still not come across the landmark you want to see if you don't know where you're going.
Otherwise, just enjoy a leisurely stroll or bike ride and see where it takes you.
IMPORTANT: are you coming to the UK from abroad?
In case you're reading this from outside the UK and will be a foreign visitor here, you need to know these 2 things to stay safe and save money.
Travel insurance – you need it when going overseas! I use

this site

to get the best quotes and purchase my packages from. Do not skip this – having medical coverage abroad as well as other coverage in case of missed flights, lost luggage, etc is essential. As I said, I have never gone wrong using

this site

.
3. St. James Park
Right in front of Buckingham Palace is one of the most picturesque London parks, St. James Park, and you can't miss it if you just keep walking towards the London Eye from Buckingham Palace.
There are a ton of geese floating down the lake, an awesome photo op, and space for sitting on benches and sprawling out on the grass.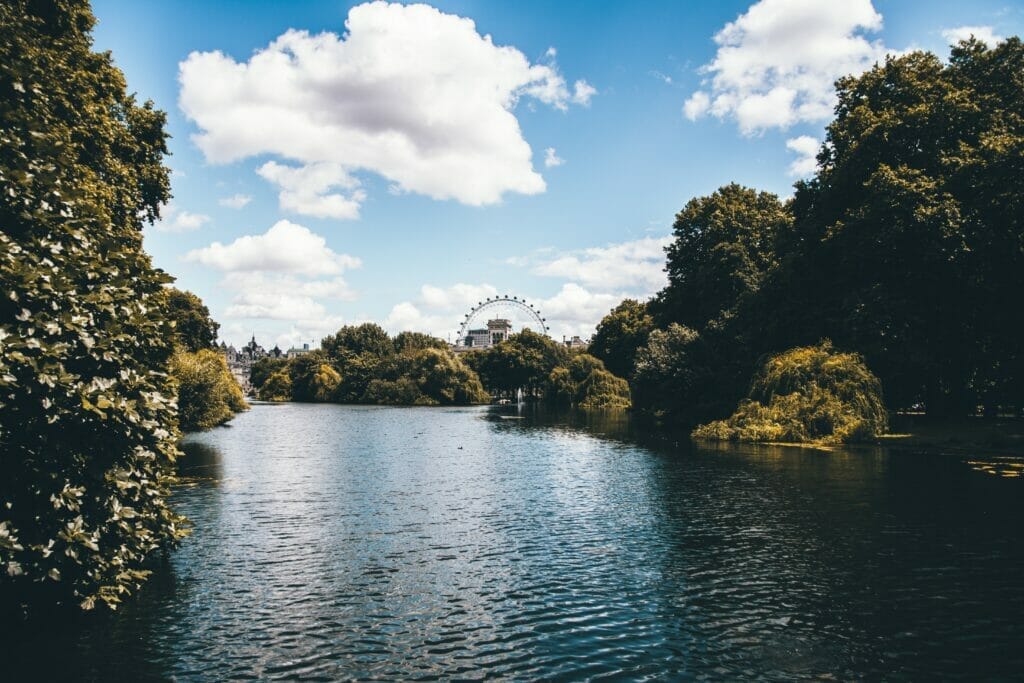 I would make it a point to take a walk through this park.
It's small enough that it's completely manageable in a shot amount of time and you can truly feel the London buzz.
4. Green Park
Adjacent to Buckingham Palace is Green Park, which has a memorial and lots of empty green space.
This isn't a top London park that you need to seek out, just a nice green space that many people walk through to get from Buckingham Palace to Green Park Station.
There are some great places to eat or take a break under massive trees with a view of Buckingham Palace on the closest edge of the park to the palace.
5. Battersea Park: best parks in London for kids
In the South of the city, Battersea Park is a lovely park used by locals and often hosts things like food festivals, but it's not on the top lists of parks for London visitors to check out in my opinion.
It does have a small children's zoo that's well loved, making it one of the best London parks for kids, and the Peace Pagoda, as well as tracks and sporting space.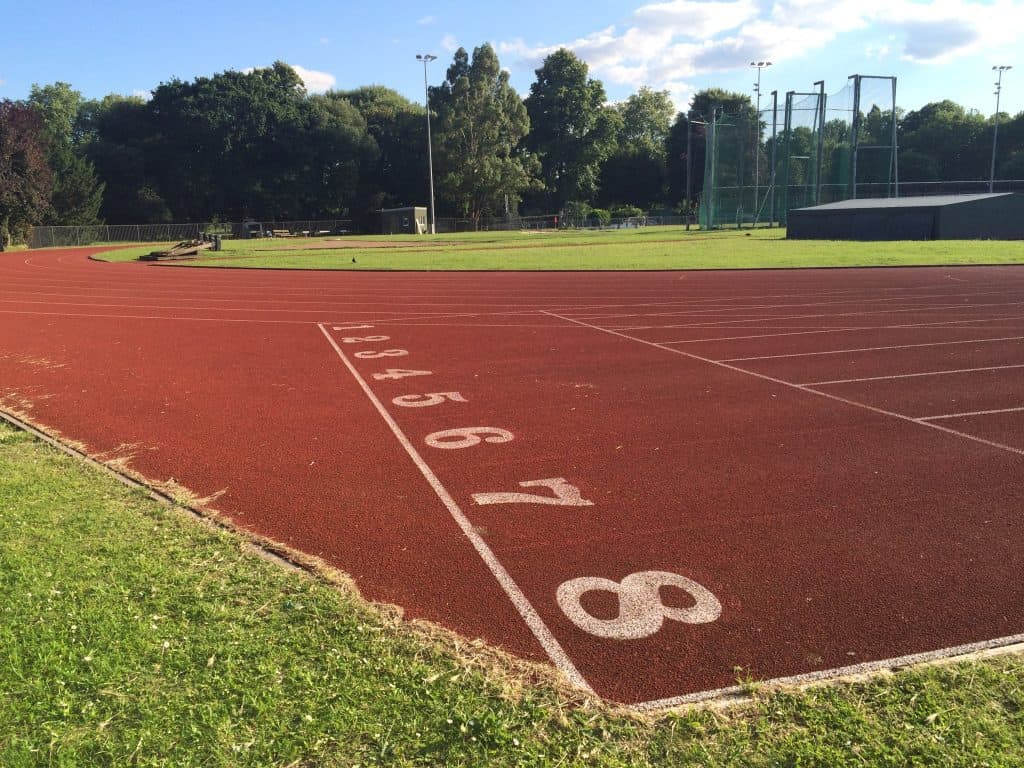 6. Richmond Park: beautiful parks in London
If you love nature and are interested in seeing some of London's deer population, make the journey to Richmond Park, a great park near London, where many of them live.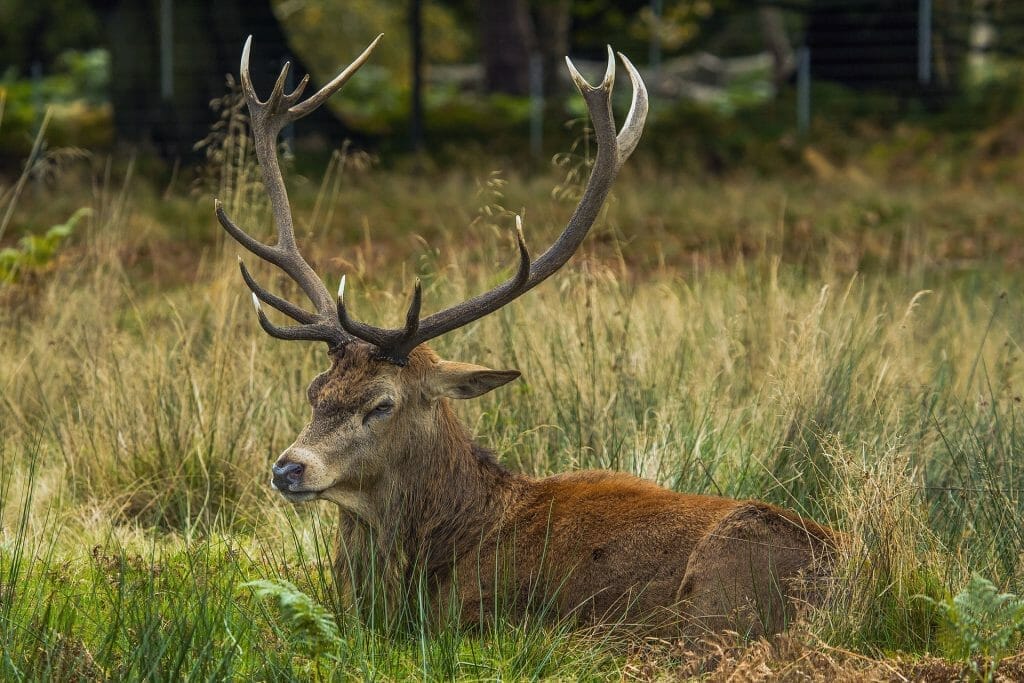 You won't automatically come across this park as you're exploring London, but if you do make the journey out, you'll be rewarded with an awesome escape to a quieter feeling and peaceful images of roaming wildlife.
This is particularly a great park to visit in London if you're an expat in London wanting to see more of the city having covered most of central London.
7. Holland Park
Located near the Notting Hill area, Holland Park is a quirky park that provides a nice hidden oasis as one of the most famous parks in London.
I would particularly recommend families check this out as they have a great playground and a unique Japanese garden that comes complete with free roaming peacocks!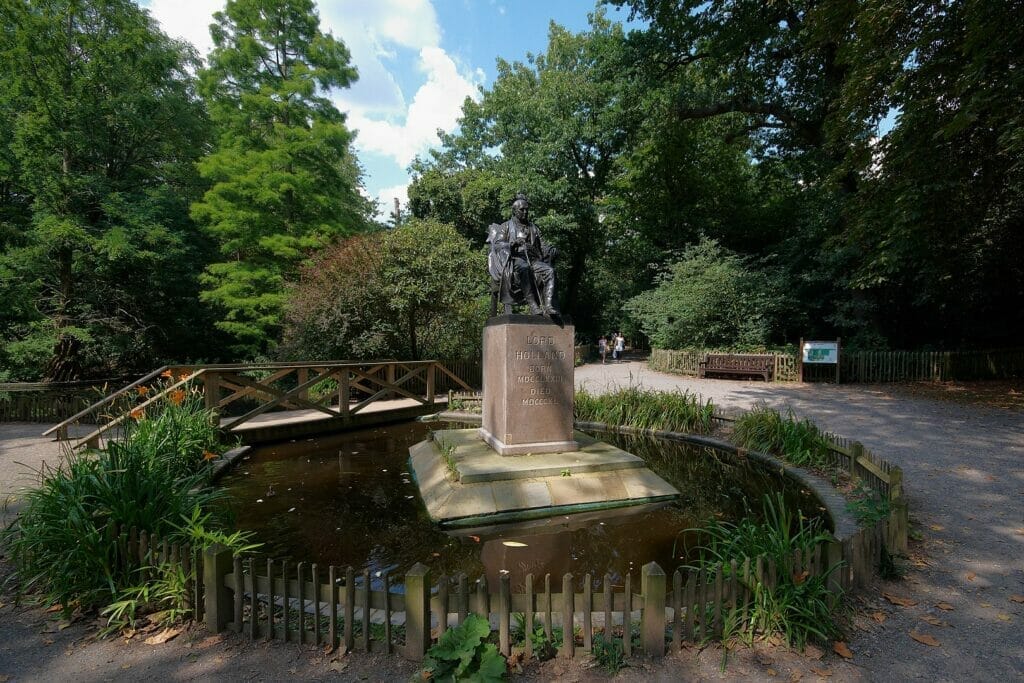 This is a small enough park that you can really get to know every inch, and the location is absolutely amazing with close ties to South Kensington and in a really nice part of town.
Notting Hill is also one of the best places in London to go shopping if you have people in your group who would prefer to do that.
8. Greenwich Park
I'm obsessed with Greenwich park for its beautiful views, proximity to the prime meridian, and beautiful gardens that stand on over 180 acres.
You'll find manicured flower beds, plenty of open space to run, undulating landscape and history that stretches back to the 17th century.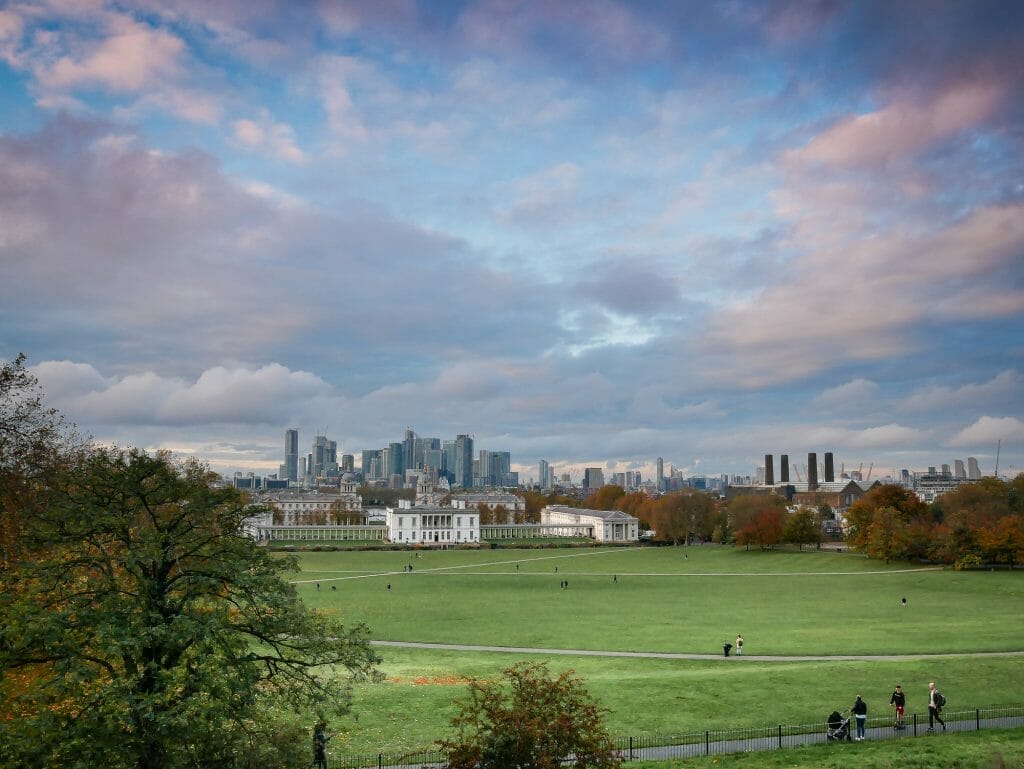 In general, Greenwich is one of my favorite places in London if you want a more off-the-beaten-path day in London, as you can get there via the Docklands Light Railway (sit up front to pretend you're driving!) and it gets you out of the hustle and bustle while still having iconic views of the Thames.
9. Hampstead Heath
Where can you go in London to find ancient woodlands, tons of grassy areas, tranquil ponds and an entire world that feels more like you're stepping into a Jane Austen novel rather than 21st century London?
This massive green area is almost 800 acres and includes everything from bridges to fields to flower gardens.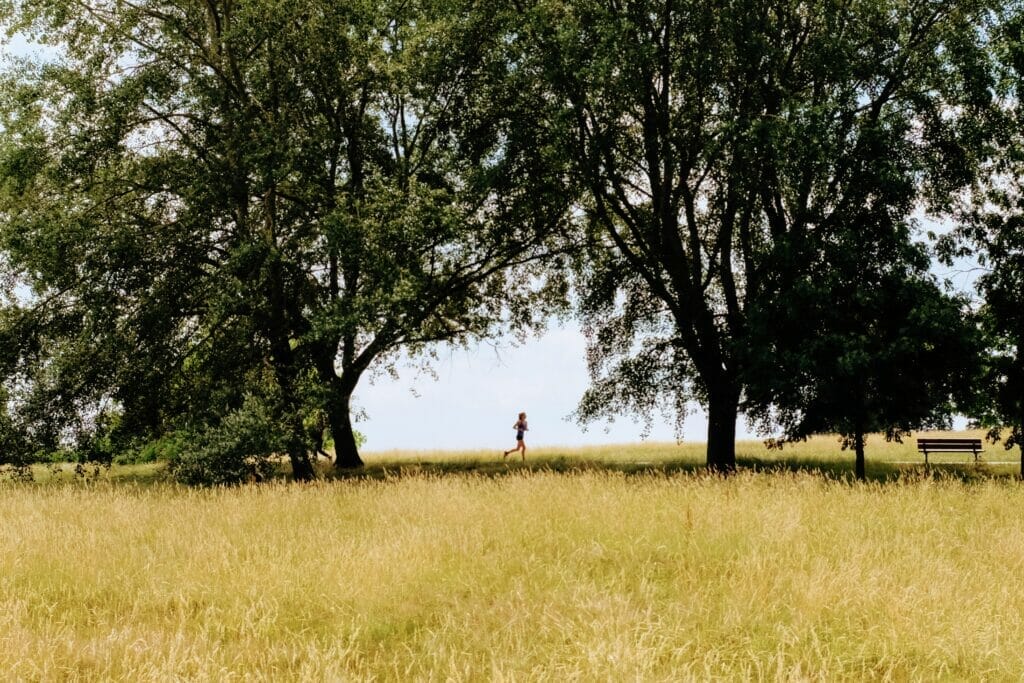 You'll find people going on walks, flying kites, running through the numerous jogging trails, and swimming in one of the natural swimming ponds.
This London landmark has also made its way into film and literary history, including being featured in the movie Notting Hill, the iconic Dracula by Bram Stoker and being mentioned in Stephen King's "IT."
10. Bushy Park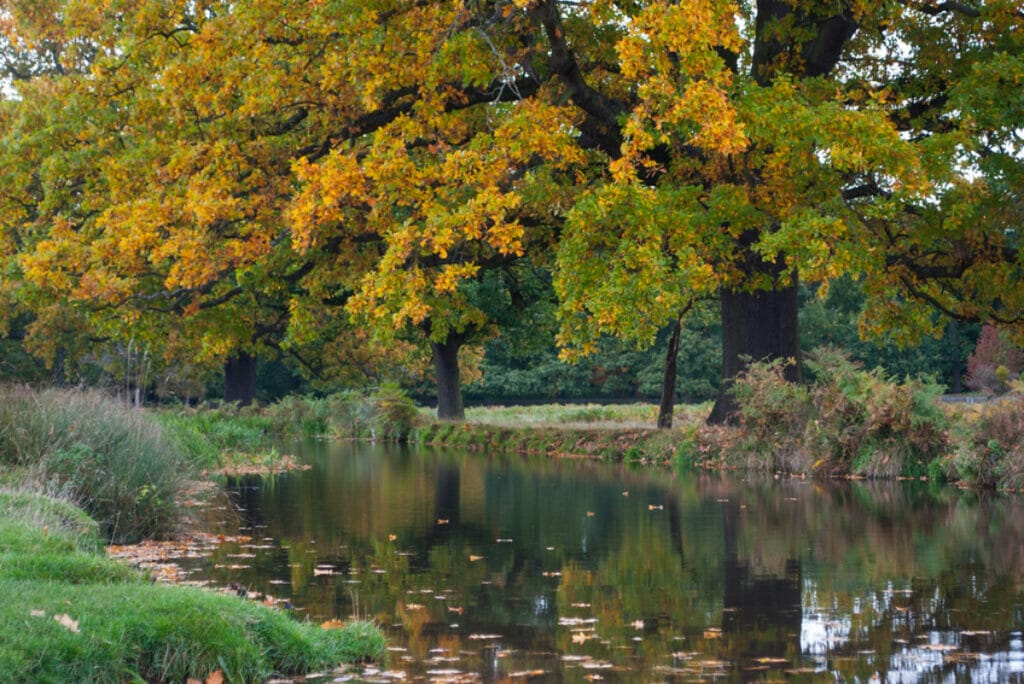 Although it's not as well-known as some of the more central spaces, Bushy Park is the second largest park in London.
It is huge, made up of over 1,000 acres of rolling green and mature trees.
Here, you can see herds of deer running around the grounds, walk between two huge rows of 274 chestnut trees, or relax by the water gardens with their tiered waterfall feature.
If you're looking for things to do nearby, the impressive Hampton Court Palace lies between the park and the river, the famous historic site where Henry VIII lived with his wives.
11. Kensington Memorial Park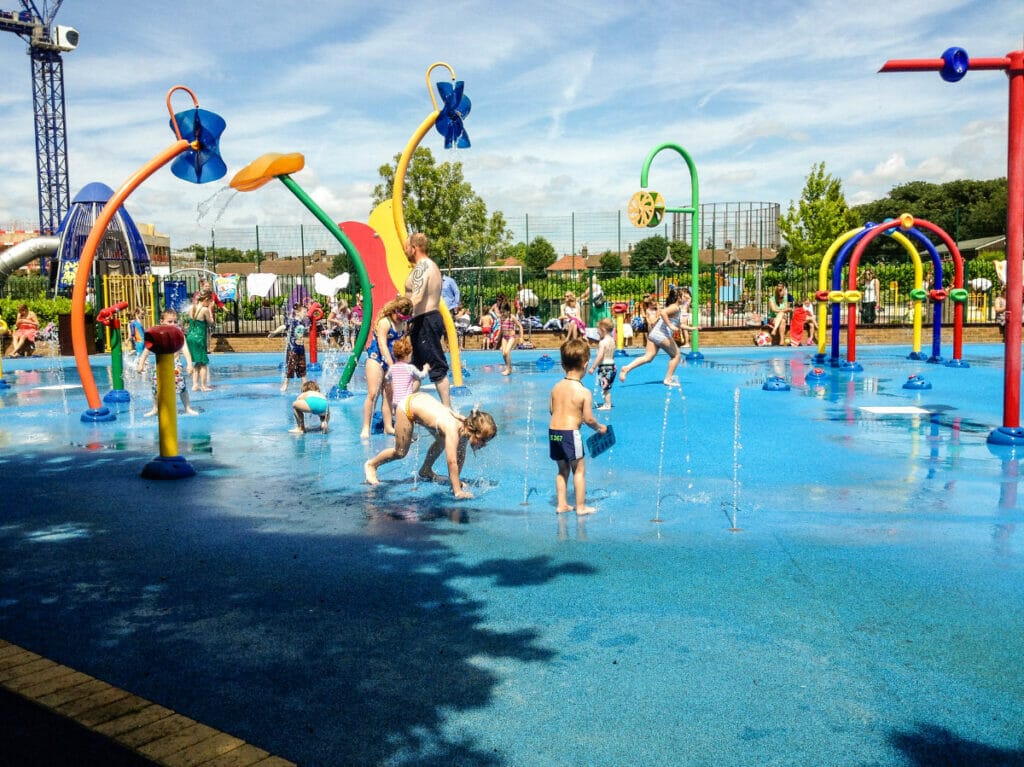 Open to the public for nearly 100 years, Kensington Memorial Park is a really great place to take the family or if you're looking for somewhere to exercise.
As parks go, it really excels at providing public sports facilities, with tennis courts, football pitches, and cricket pitches, it's an absolutely vital place for grassroots sports in the local community.
Besides being a great place to kick a ball about, the jewel in its crown is the water-play area.
An absolute blessing on a summer's day, the colorful space is the perfect spot to bring the kids if the weather's hot and you all need to let off some steam with fountains spraying water from the ground and up into the summer air.
12. Wandsworth Park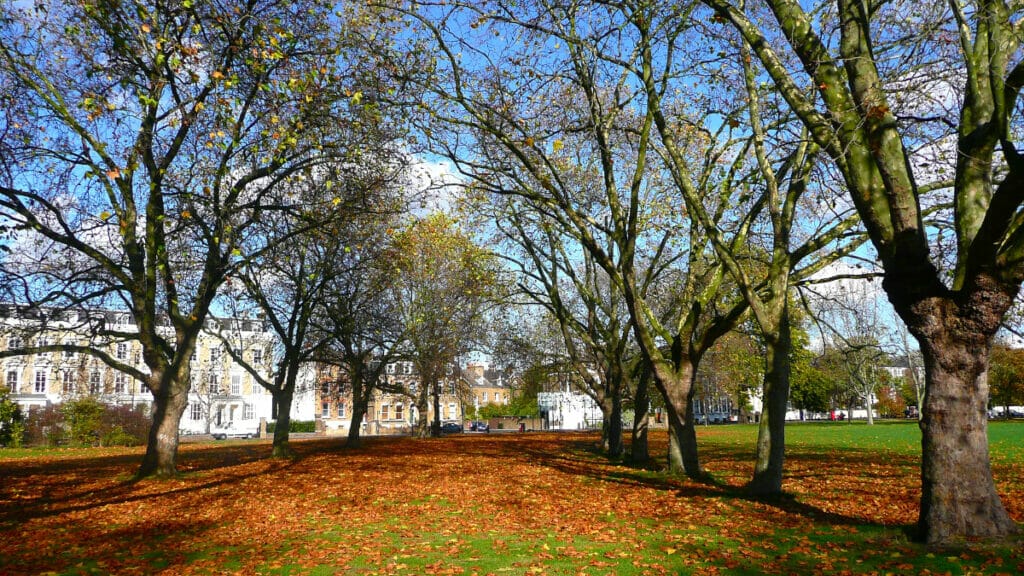 Nestled on the banks of the River Thames, Wandsworth Park is a Grade II protected park that is equal parts open parkland and ornamental, arranged gardens.
The riverside edge of the park is lined by a long avenue of London planes (a type of tree you will find scattered all over the capital), making it a gorgeous walk on a sunny day, with the trees shading you as the water flows along by.
And, if you're looking for something more active than a riverside wander, there's even a 12-hole mini golf putting course!
13. Clapham Common: nice parks in London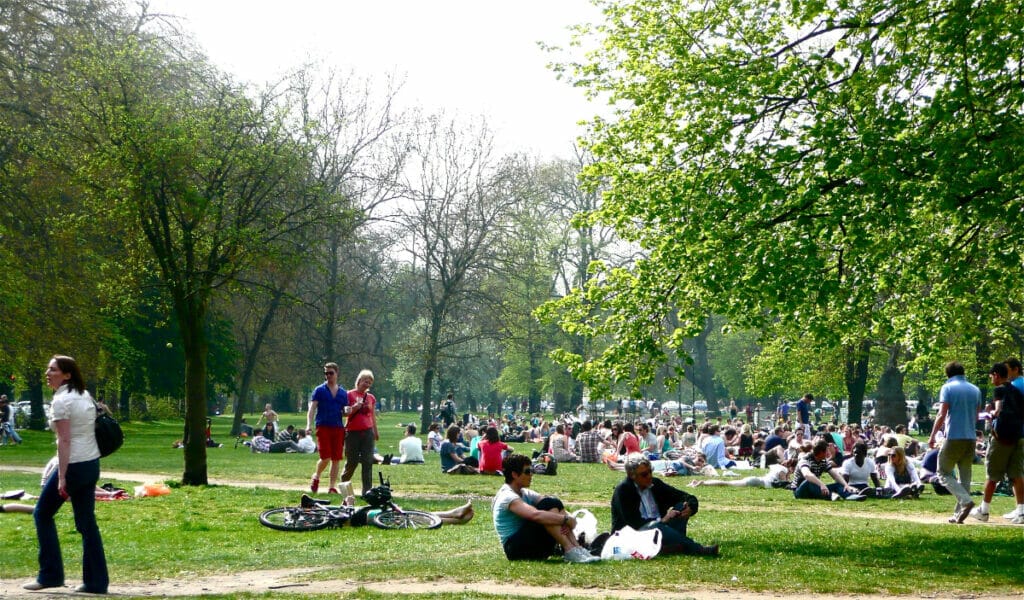 Clapham Common is one of the oldest spaces that was first opened up to the public in London and it is still a vital open space to the people of South London.
In summer, the multiple fields fill up with people from all backgrounds and walks of life, the common becoming one huge 220-acre open-air meeting point of people soaking in the summer.
There's a bandstand, open water, and a genuine feeling of real space among the sprawl of South London.
After you've soaked in all this open air, head over into Clapham and experience some of the best bars and restaurants you can find south of the Thames.
14. Wimbledon Park
There's a little bit of everything at Wimbledon Park.
You can find varied play areas, open-to-the-public tennis courts, a paddling pool, and a considerably larger pool (it's actually a lake).
All of this comes together to make it one of the best open spaces in South London, a great place to head to whether you're just looking for some space or some exercise away from the hustle and bustle of the streets.
For the true thrill-seekers, there are even the thrills and spills of adventure golf.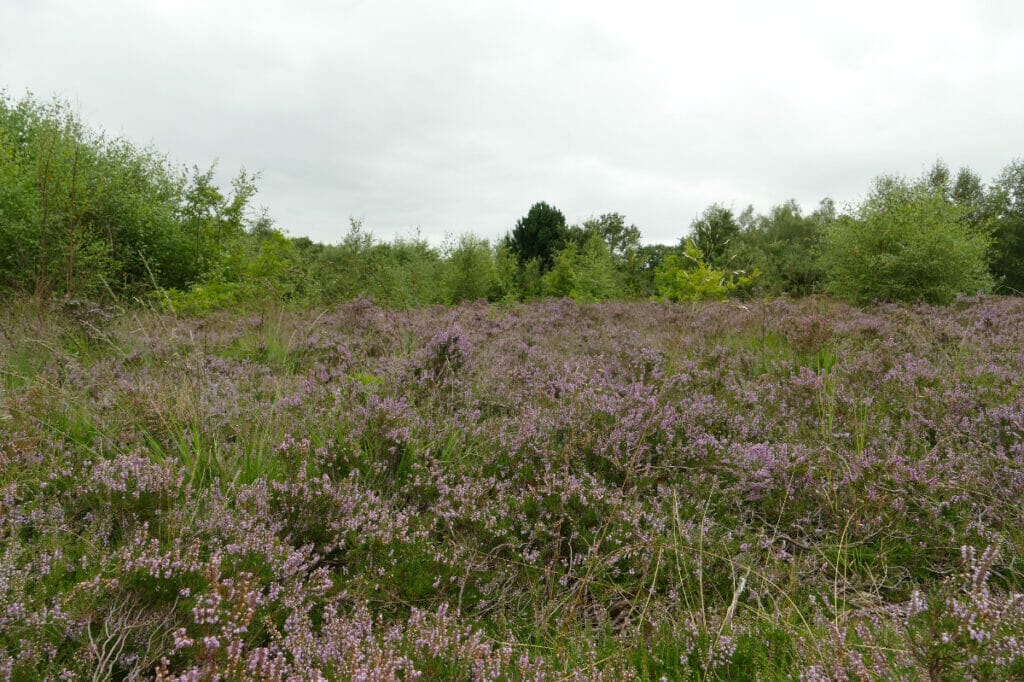 Heaths and England might not make people think of great days out.
Shakespeare fans will immediately think of bedraggled kings shouting out in rough winds, but the general impression is of rough, wild spaces.
This is not that.
Instead, this rolling stretch of green landscape is the perfect place to while away some hours in nature.
There are stretches of woodland offering shade and further insulating you from the sound of the city, and there is a real feeling of distance between you and the hustle and bustle of the city that is still readily accessible by public transport.
Garratt Park doesn't have the open expanse of some of the other parks on this list, but it works well with its size.
Tall trees line the beck that flows through it, while the well-maintained shrubs, bulbs, and flowers provide color, organized so that they provide color all throughout the year.
Paths wind around the sports field and playpark, sewing this little space together and helping make it a vital patch of open space for the area.
17. Tooting Common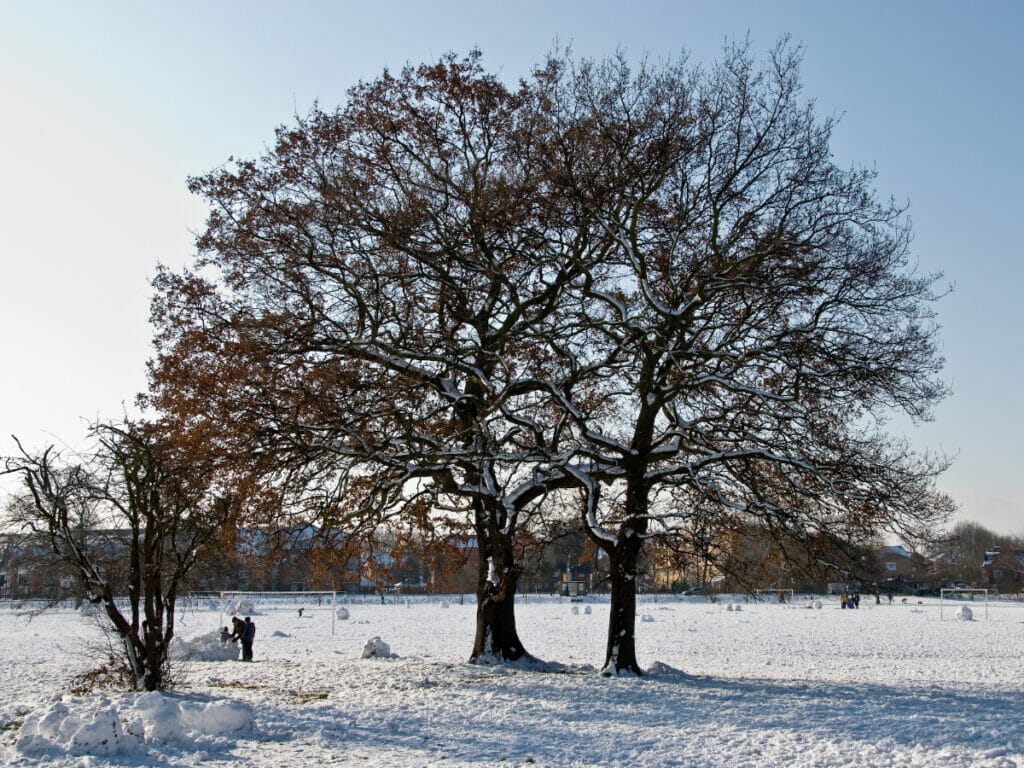 Tooting Common is traditionally seen as being made up of two stretches of open land, divided by a road, but to all extents and purposes, this is one large contiguous stretch of open space.
It's a really lovely park.
There is a duck pond that mysteriously contains multiple fully grown terrapins, going about their little lives in the water.
There is a lido for the intrepid cold water swimmers out there.
During the summer, there are groups of friends and families scattered all over the sprawling lawn, enjoying the space and sun.
It is everything you could ask for from a city park.
18. Belair Park
Located in the lovely area of West Dulwich, Belair Park is a regal-feeling stretch of open land that is centered around the classical Belair House.
Built in 1785, this white-pillared house looks out onto well-maintained swatches of tree-studded green, contemplate with an artificial ornamental lake.
Interestingly, the open water you can here is the only large stretch of one of London's lost rivers that you can still see.
Before the city spread and spread, it was crisscrossed with waterways feeding into the Thames.
Most of these are now either submerged below the asphalt or dammed up, but here you can see the River Effra flow below the park's mature trees, a glimpse into the lost past of this landscape.
19. Dulwich Park: big parks in London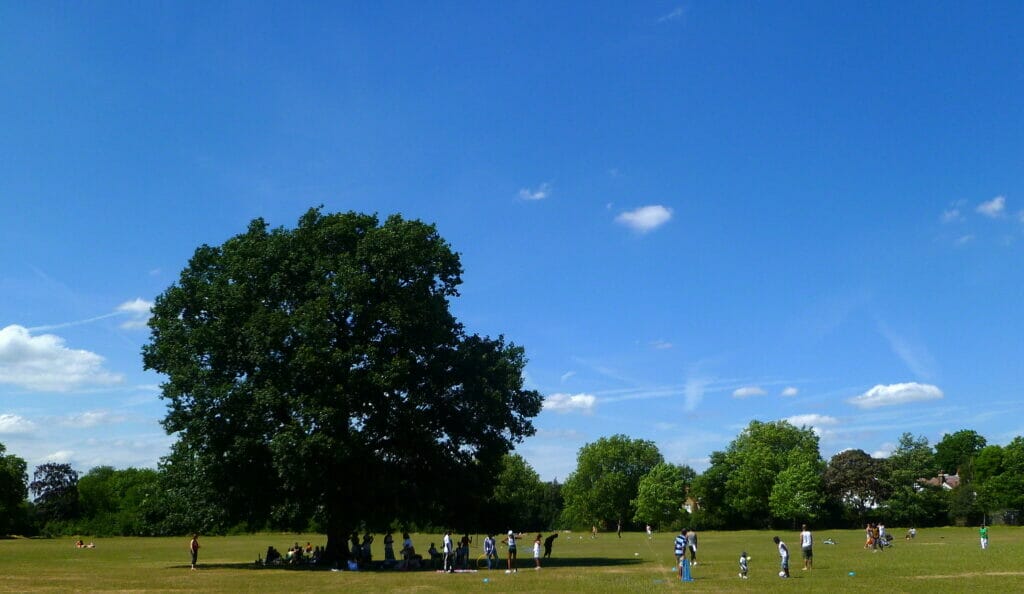 Originally, Dulwich Park was a loose collection of farmland and pasture but, as the city grew, the decision was made to convert it into the sweeping parkland you can see today.
Refurbished in 2006, it's now one of the finest parks in London.
A circular path winds around the perimeter, connecting everything together, but the heart of everything is the tree-encircled lake.
In the summer, you can go boating here on old-style rowing boats or pedalos, kicking back on the water as the summer comes down.
There's a café open daily to make sure all of your refreshment needs are catered for, and you can even get some paddles and balls from here to use on the outdoor table tennis tables that are free to use.
20. Peckham Rye Park
Twenty years ago, Peckham had a dubious reputation, but today it is one of the trendiest parts of the city, a hotbed of artistic culture, great food, and better nightlife.
But still not as many people know about the pleasures of Peckham Rye Park.
It's full of hidden surprises, from the ice cream parlor to the new playground to the lovely lake and woodland.
There are well-maintained gardens and streams that meander through the parkland, all with the view of The Shard towering up in the distance.
Honor Oak has perhaps one of the best names of any area in London, named after a tree that Elizabeth I enjoyed a picnic under all the way back in 1602.
Its elevation gives it great views over the city, looking down to the skyscrapers of the financial district, and despite its position a bit to the North it's still easily accessible from the city center.
There are tennis courts, a playground for the kids, and even the tranquil grounds of Camberwell New Cemetery, a calm, still place to be on a summer's day.
22. Hilly Fields: one of the great parks in London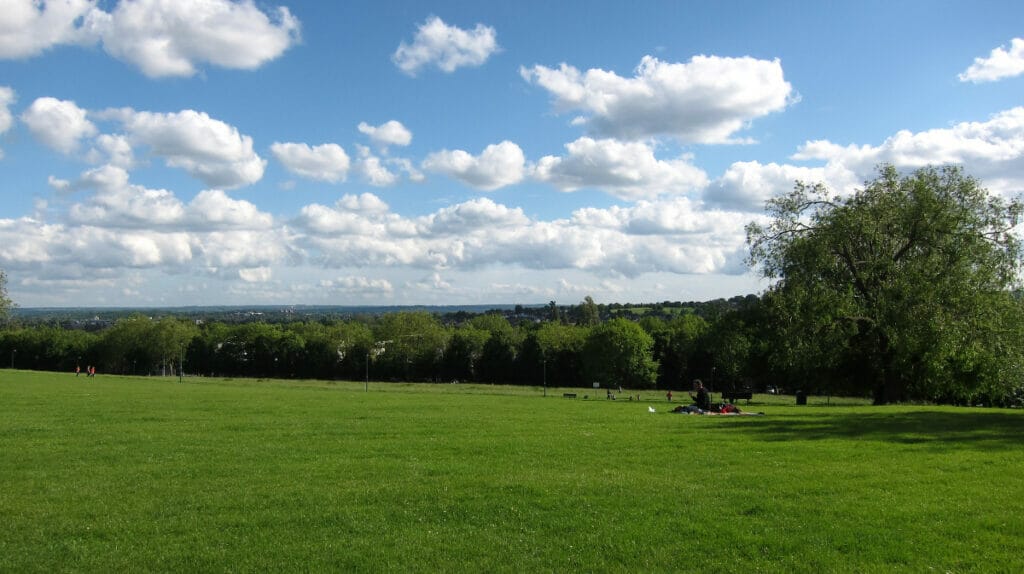 Hilly Fields stands at a towering (by London standards) 175 feet, giving it fantastic views over South London and all of the City.
It's close to the nearby shops and has an array of sports facilities for anybody looking to get fit.
It's one of the few parks on this list that can combine a basketball court and bowls club, offering a little something for everybody.
A real effort has been put into cultivating the flora and fauna of the area, letting a meadow grow into a great habitat for all sorts of wildflowers and insects.
In summer, you will see different kinds of butterflies meandering around the grasses and the wildflowers.
23. Millwall Park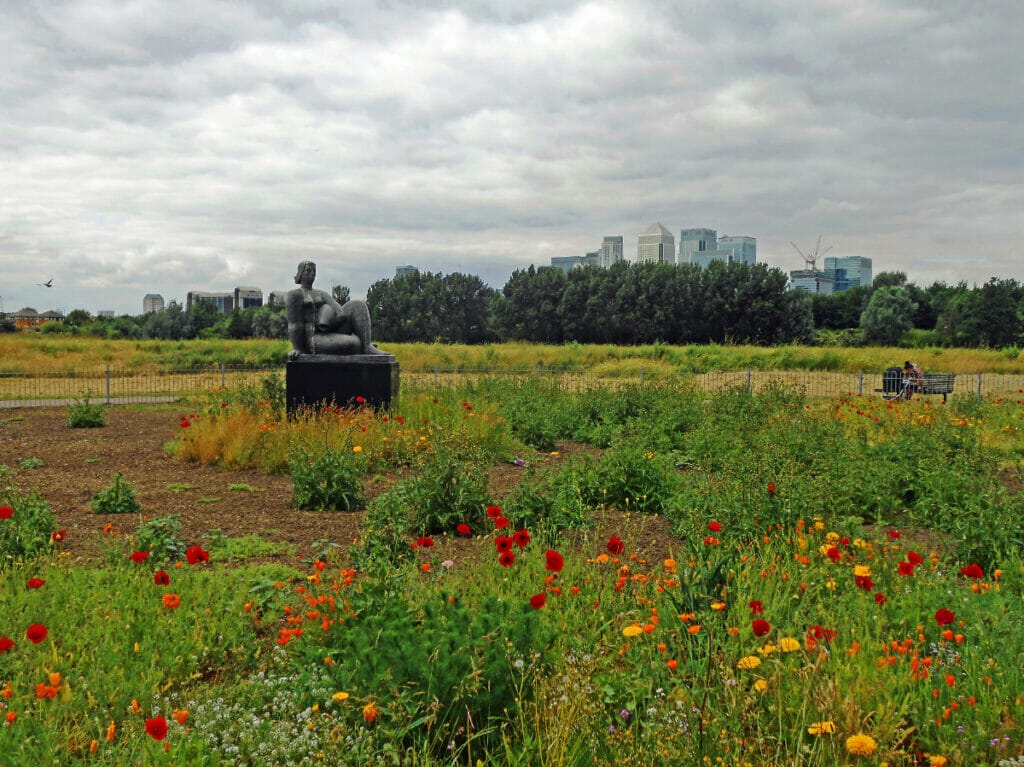 With the development of the Isle of Dogs into the thriving area it is now, green space has never been more important.
Millwall Park is an enclave of green space that is tucked snug in the curve of the Thames, a welcome change of pace from the towering glass of the skyscrapers that you can see everywhere here.
It was described in 1905 as a vast expanse of dismal waste ground and grey rubbish heaps' but today is radically different.
Well-maintained grass flows down to the water, while outdoor gyms and well-maintained playparks offer people of all ages somewhere to do a little exercise.
Most distinctive here is the Mudchute Park and Farm, a real farm in the heart of the park where you can see and feed all sorts of animals.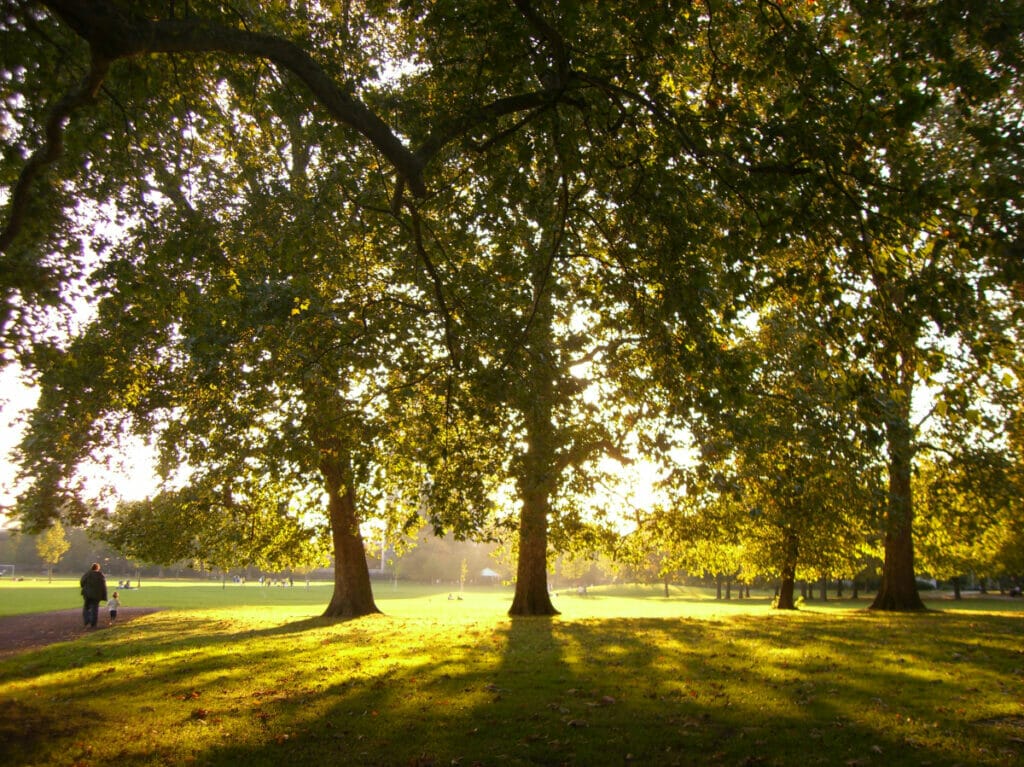 Located in South East London, this was one of the first parks to be opened specifically for use by the public.
It's filled with old London plane trees that shade the well-maintained paths that meander around the space.
You can find a pavilion café right on the edge of the boating lake, the perfect place to sit back with a drink and watch people row and enjoy.
More than this, there is even a gallery in the park that hosts contemporary art exhibitions.
But if you want something equally as beautiful but all-natural, head over to the other side of the boating lake and breathe deep in the rose garden.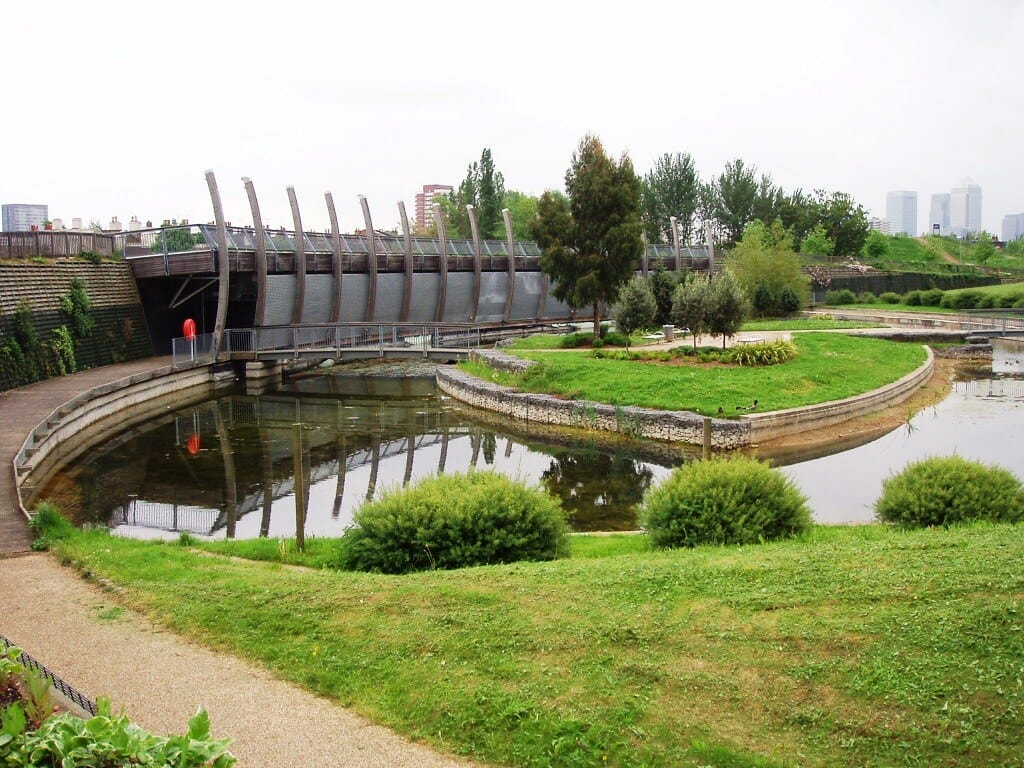 After heavy German bombing during the Second World War, those responsible for rebuilding London were faced with decisions.
What to do with the large stretches of the city that had been turned to rubble?
Here, the decision was to turn the debris into a strip of glorious parkland.
The park follows Regent's Canal, lining the water with lush green on both sides.
It has become a haven for wildlife, with meadows and plentiful trees providing a home for butterflies, birds, and a whole array of other flora and fauna.
But there is a rich culture here as well, from the community spaces of the gardens for the local people to the Art Pavilion to the Ecology Pavilion, all completed by the bars and restaurants that feature on this lovely, linear park.
Known as the People's Park, this huge 213-acre space was the very first to be purposely built for the growing crowds of London.
People have been flocking here in their millions for around 170 years, drawn in by the lush open space and amount of amenities on offer.
You can see why the country voted it as their favorite park two years back-to-back.
There is a Chinese-style pagoda by the water with its intricate bridge, the angling lake, adventure pool.
It is dense with things to do, too many to list here, but provides for every kind of recreation from sports activities to fine gardens to the great restaurants and bars that are nearby.
In summer, people come here for festivals, seeing world-class acts grace the fields. It really has it all.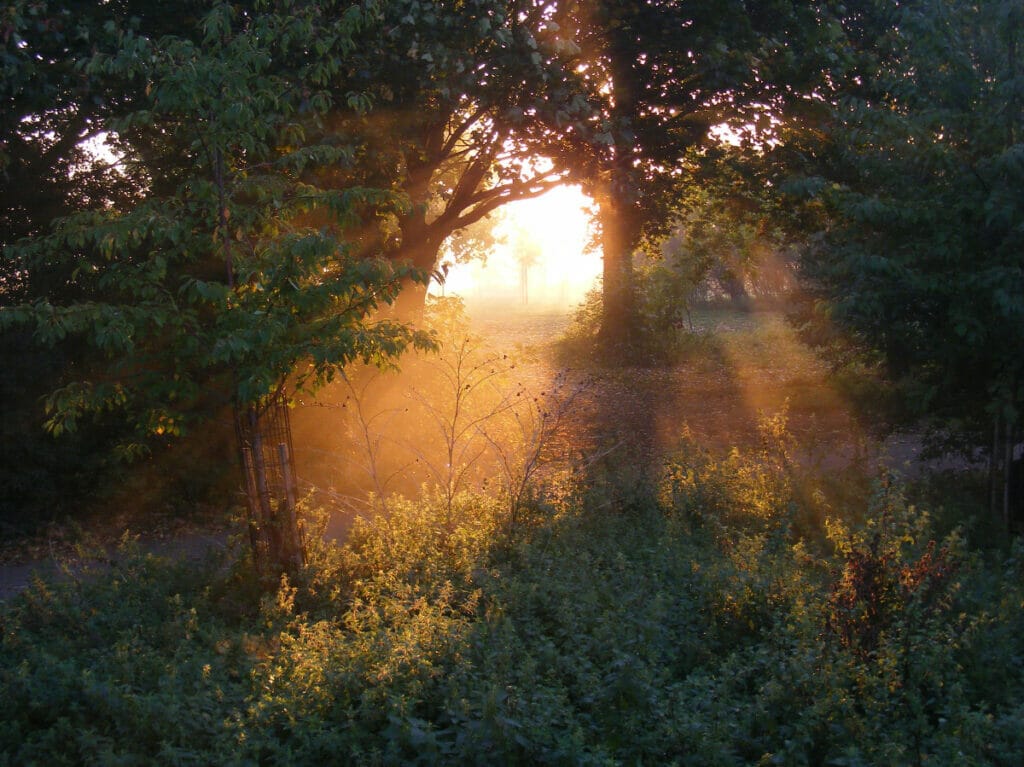 Hackney Marshes is your best bet for a feeling of real nature this close to the city.
They cling to the River Lea, these spanning spaces that are made up of flood plains, woodland, and different waterways, all coming together to make a rich natural habitat for all kinds of animals.
You can see kestrels ducking and diving here, kingfishers flashing color along the water.
Wildlife aside, Hackney Marshes are recognized as the spiritual home of Sunday league football and on a weekend the 80 pitches that are available for hire fill up with soccer and other sports, a whole landscape turned to people enjoying the weekend, relishing in the open space that is so accessible from the city.
Before 2012, this park was two separate spaces, disconnected and without the amenities that you can see now.
Today, it is a lush community-orientated space that has something to offer for everybody.
If you're looking for some time in nature, the waterways and meadows of the area have become a haven for wildlife, and a walk has been designed along the western edge of the park, meandering between the trees with wildflowers and the delicate tones of bluebells.
Children will love the modern playground with its pirate theme, able to climb up and run around the raised deck (making people walk the plank is prohibited).
For the sports lovers, there is an outside gym and a whole range of sports facilities.
And, if you're just looking for a coffee and some time in some green space, head over to the community café and grab one for their delicious baked treats.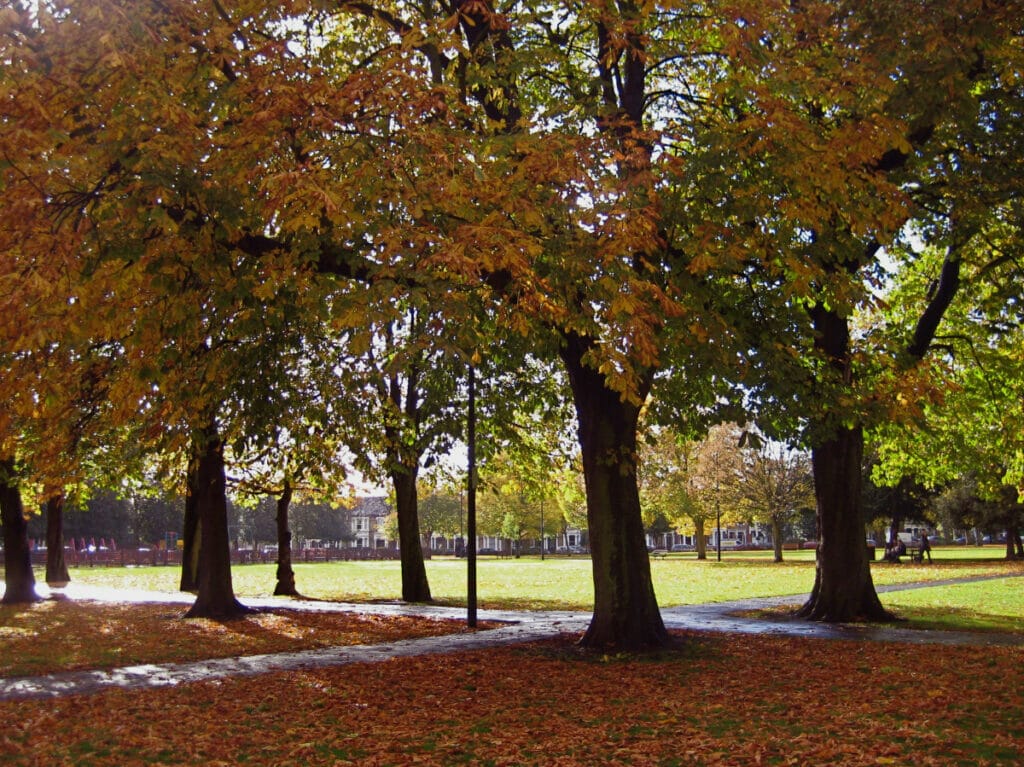 This used to be home to a Roman villa and then later a regal manor house, but now is a rarely disturbed space in the urban reaches of north London.
There's a real feeling of calm here. the lakes are full of ducks and geese, swans gliding serenely around.
Over the 140 acres that make up the park, you can always find some quiet space to soak it all in.
Wander through the bountiful woods, squirrels scurrying around, and watch out for herons gliding through the air when disturbed from their waterside perches.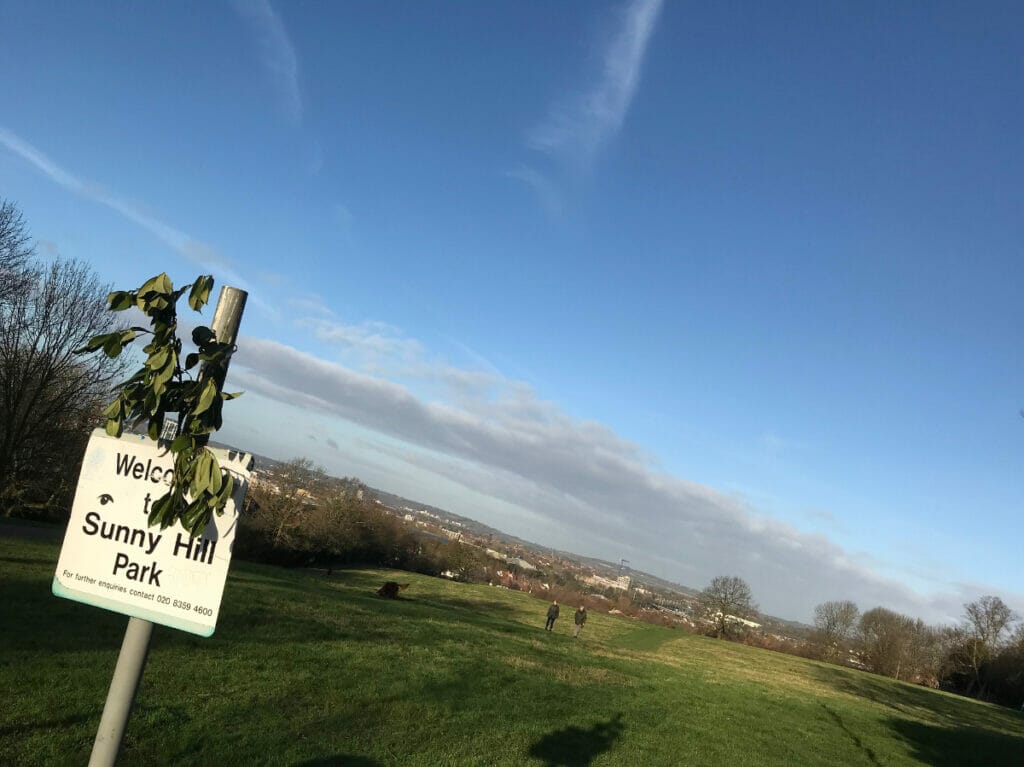 Across this hilly (hence the name) stretch of land, brilliant views are on offer, looking out over the open land to the north, where the city gradually melts into countryside.
Its position here where the city becomes a suburb gives it a gentle feel, with flowing grassland and multiple benches that mean you can sit awhile and take it all in.
If you're feeling hungry, the Sunnyhill café is a charming log cabin-style café that serves up Mediterranean/Middle Eastern fusion food from within the park.
It's a great place to head on down to after you've walked the park, taking in some fresh flavors and quality coffee.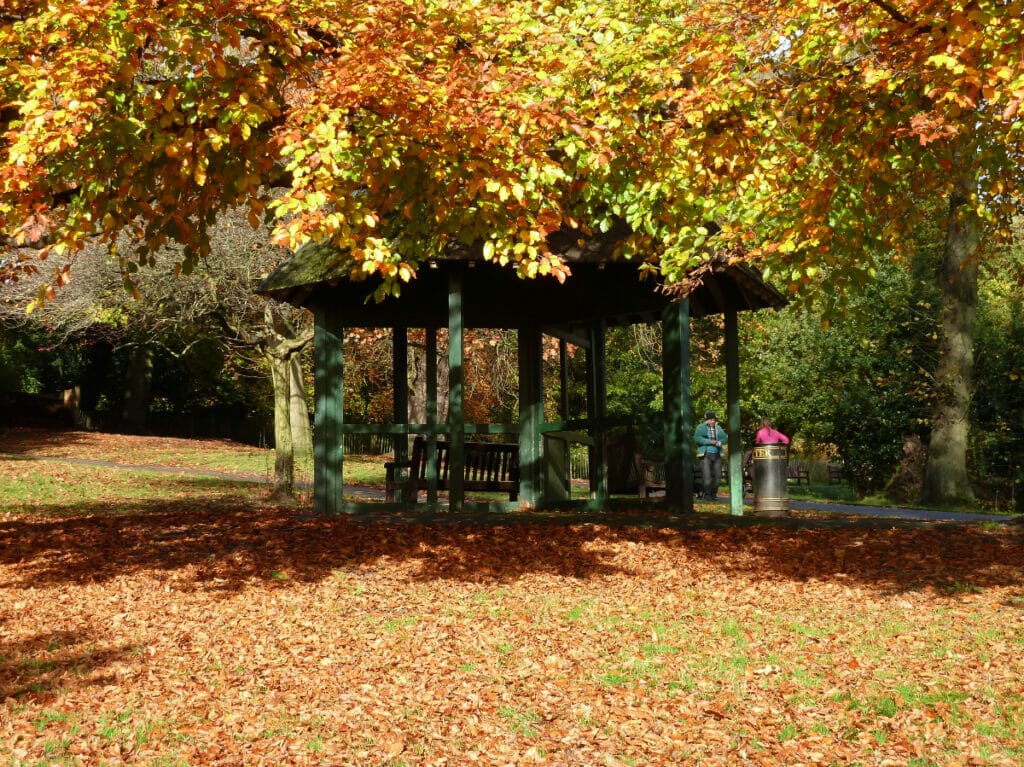 In 1889, this park was opened to the public as 'a garden for the gardenless', and it is a delight whether you have a garden back home or not.
Found in the lovely surrounds of Highgate Village, this North London oasis of green is built around two lakes, with paths winding around the place between terraced gardens, weaving the 29 acres together.
Despite its smaller size, there's a real feeling of being hidden away from the city here but is still close enough to sample the urban delights of Highgate.
Squares and Gardens around London
You'll notice as you walk around London that you'll constantly come across green squares, small parks in London, and tree areas throughout the city.
Many of these you can enter to use as a place to catch your breath for a few minutes and plan your next move, and I would highly recommend exploring any green space you find to get a feel for local London.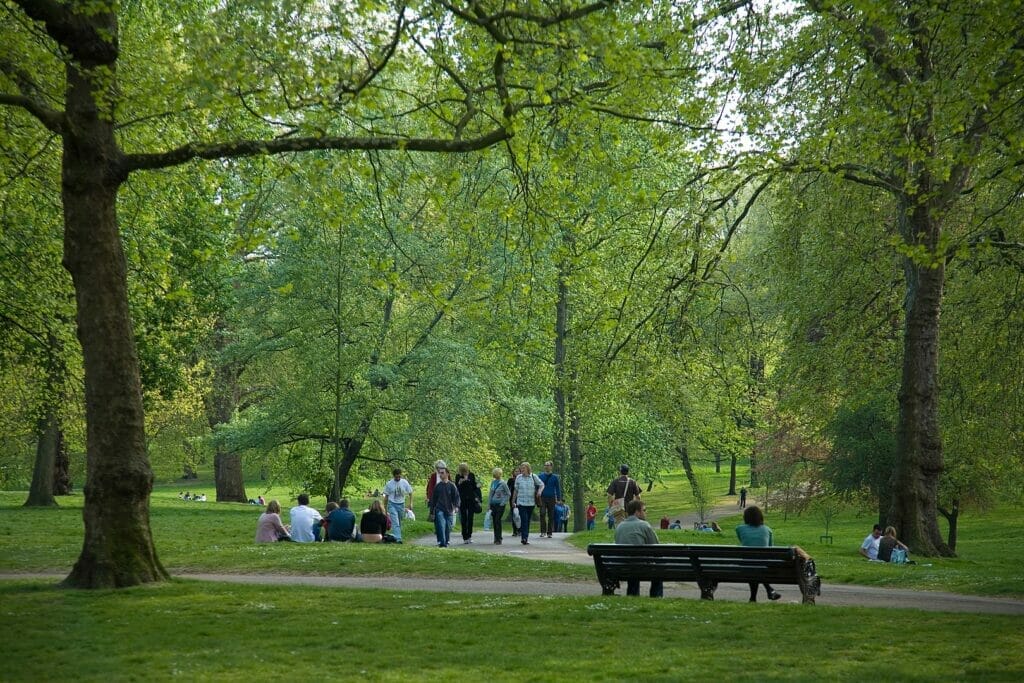 Top ones to recommend are Russell Square, Red Lion Square and Gray's Inn Gardens which are open at lunchtime during weekdays.
What else should I not miss in London?
If you're visiting London soon, here's a very brief rundown of a few of my other favorites to make sure you don't miss anything!
Want more helpful London guides? Check these out!
UK Travel Planning Guide: the FAQs
🏥 Should I buy UK travel insurance?
Absolutely yes. Basic coverage is not expensive, and as a visitor you are NOT covered under the NHS. Compare policies and prices with Travel Insurance Master here, a big name in the travel insurance business, and cross that off your list.
🔌 Do I need travel adapters for the UK?
Yes, you do, otherwise you won't be able to plug in your electronics/phone/lifelines. I recommend this one, which is all-in-one so you can use it in other countries.
🚗 What do I need to drive in the UK?
The first thing you need to check out if you're planning on renting a car in the UK is this guide to driving in the UK for visitors – the roads, signs, and driving experience will likely not be what you're used to and it's essential to prepare yourself to stay safe and aware.
🛌 What's the best way to book hotels in the UK?
For UK hotels, Booking is the best site as it offers free cancellation on many properties. If you want an apartment, I always recommend VRBO over AirBnb.
📳 Will my phone work in the UK?
Yes – if you set it up right. Check out my guide on making your foreign phone work in the UK to ensure that you get the type of service you need.
🚿 Can I drink the water in the UK?
Yes, UK water is great and perfectly safe. But drink out of taps in any kitchen or use water fountains. Double check before drinking out of the taps in hotel bathrooms, though, as they may be on a different system.