This post contains affiliate links for which I may make a small commission to help keep the site running. You will not be charged extra for these items had you not clicked the links. Thank you for your help to keep the site running!
London has an insane amount of green space for a city its size, which means that you can always find a place to enjoy a picnic or do some people watching or let the kids burn off tons of excess energy!
I'll walk you through the pros and cons of the best London parks so you can decide where you would most like to spend your time at these top London attractions.
Hey! Sidenote! Planning on visiting the UK or moving to the UK?

For more advice, photos and friendly help, click here to join my UK Travel Facebook group to carry on the conversation with fellow travelers and UK experts.
Wait, stop!
Before you keep reading, I just wanted to make sure you know about my expert 7-day London itinerary that includes all of the iconic attractions plus off-the-beaten path activities and restaurants, as well as step-by-step walking and public transportation directions!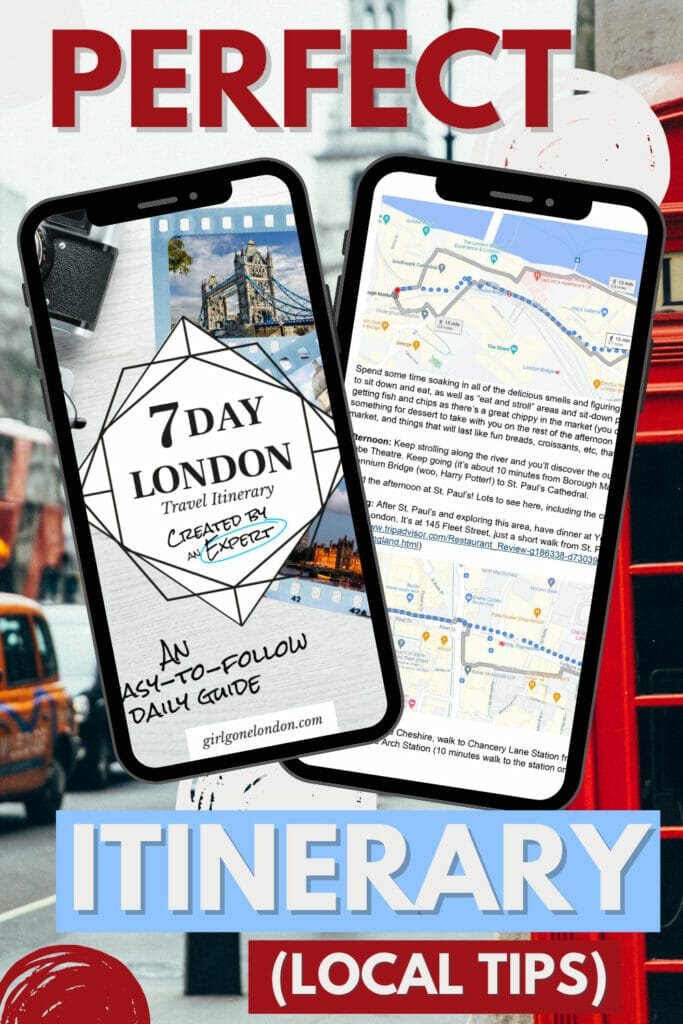 It can be stressful spending so much money on a London trip and not knowing if you're fitting everything in or making the most of your time.
To help you out, I've taken my 10 years of London experience (starting as a visitor and then as a resident) to make sure that you have the ultimate step-by-step itinerary that will make sure you see the real London.
And, hey, if you're not coming for exactly 7 days or already have some plans, don't worry, as it's editable so you can mix around the days, incorporate your own ideas, or pick and choose which days to follow.
1. Regents Park
Near Baker Street Station in the north of London is this fantastic park which features beautifully manicured gardens, a lake complete with the option to go for a romantic paddling boat ride, one of the most romantic things to do in London, and one of the most impressive views in all of London from Primrose Hill.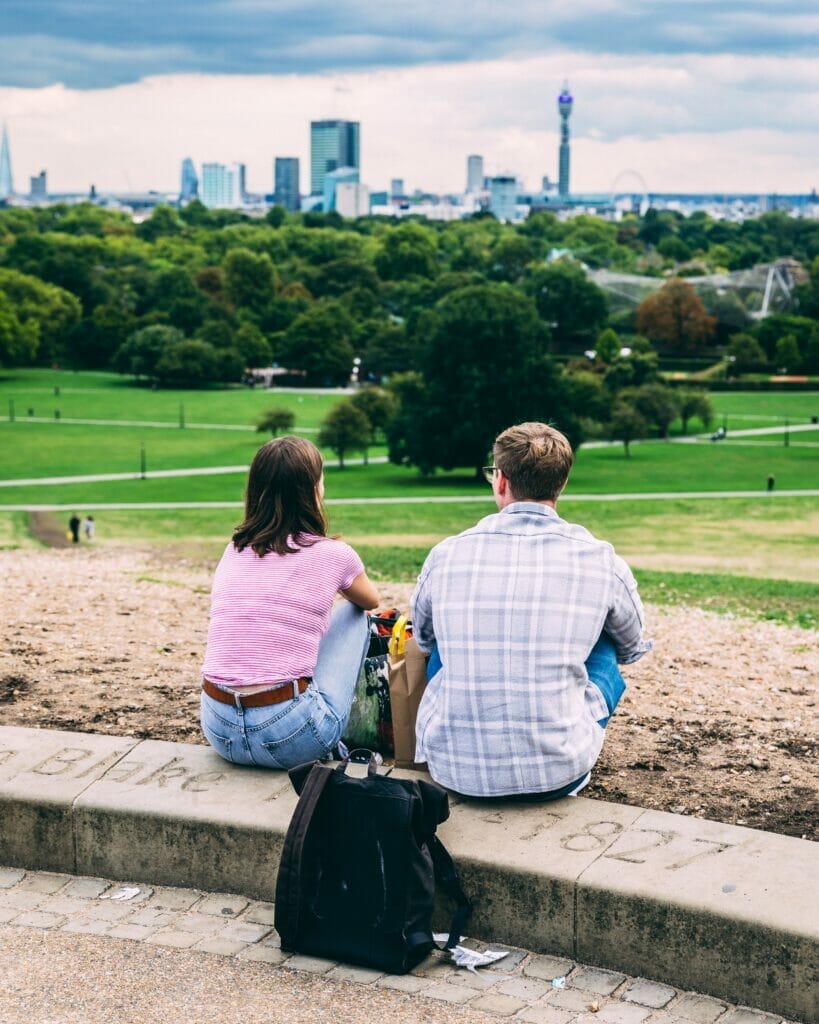 Within Regents Park you'll also find the London zoo, running and walking trails, and lots of sports taking place.
This is one of my favorite parks in London and one of the best parks in London for a picnic, but is one that many visitors would need to specifically seek out as you may not automatically walk past or through it based on your London travel plans.
2. Hyde Park
Perhaps the most well known London park and one of the best parks to visit in London, Hyde Park is absolutely massive and features everything from Speakers Corner to Kensington Palace to the giant Serpentine Lake used for paddle boats.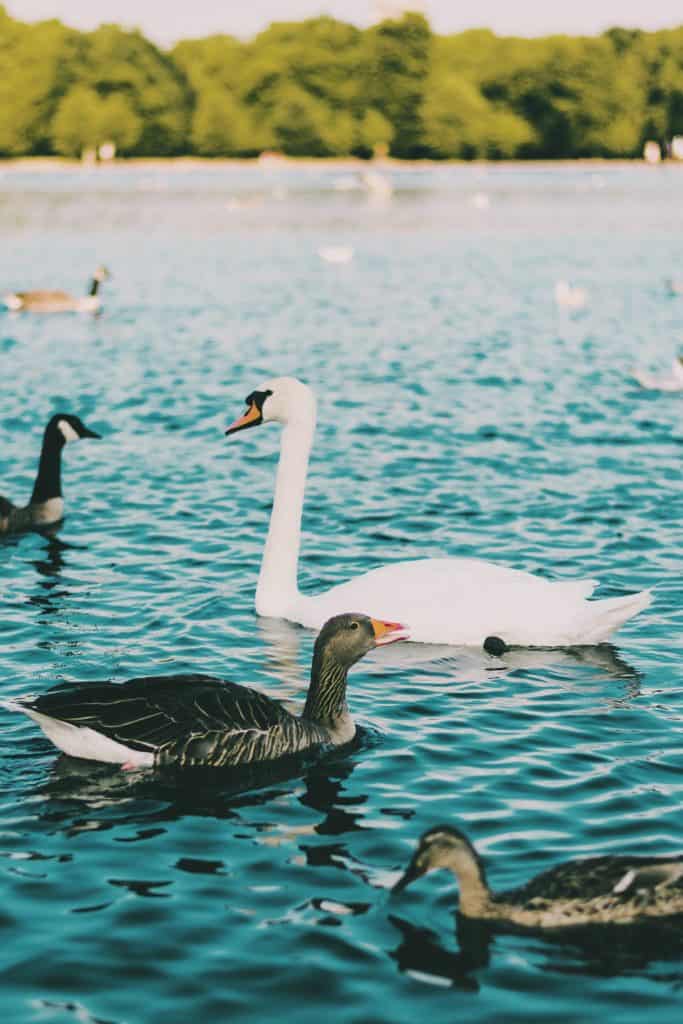 It hosts concerts, the yearly Winter Wonderland market, and is so sprawling that you won't feel like you're in a city as you walk through it.
It's also got a fantastic playground for toddlers in London, the Diana Memorial, the Serpentine Gallery, one of London's best art museums, and some gorgeous landscaping and ponds.
I highly recommend spending time here, but make sure you have a game plan because it's so big that you could walk forever and still not come across the landmark you want to see if you don't know where you're going.
Otherwise, just enjoy a leisurely stroll or bike ride and see where it takes you.
3. St. James Park
Right in front of Buckingham Palace is one of the most picturesque London parks, St. James Park, and you can't miss it if you just keep walking towards the London Eye from Buckingham Palace.
There are a ton of geese floating down the lake, an awesome photo op, and space for sitting on benches and sprawling out on the grass.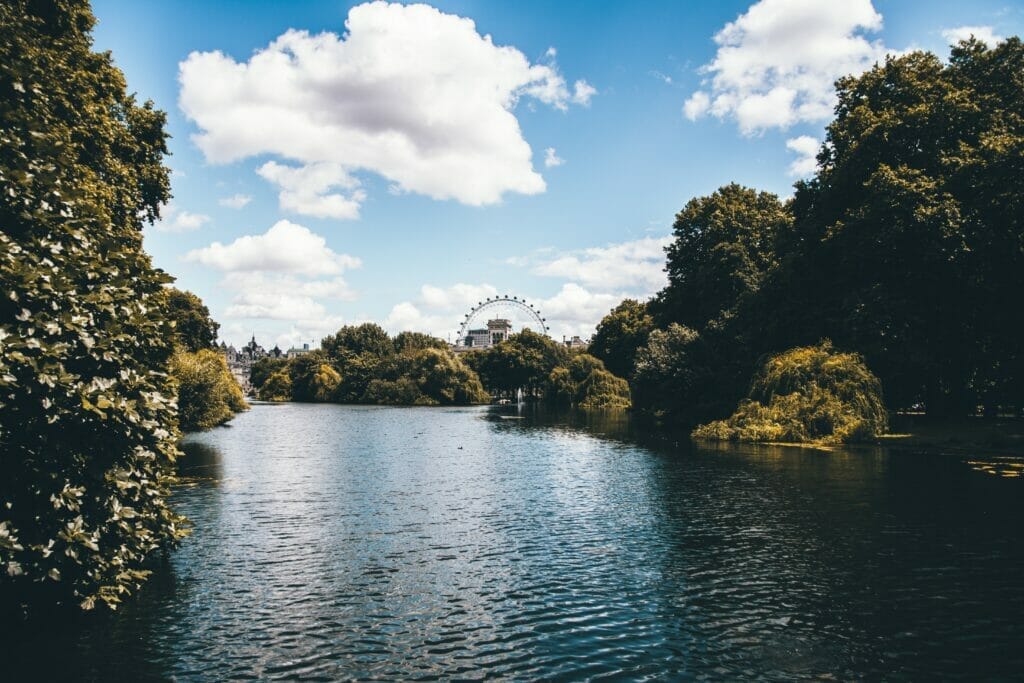 I would make it a point to take a walk through this park.
It's small enough that it's completely manageable in a shot amount of time and you can truly feel the London buzz.
4. Green Park
Adjacent to Buckingham Palace is Green Park, which has a memorial and lots of empty green space.
This isn't a top London park that you need to seek out, just a nice green space that many people walk through to get from Buckingham Palace to Green Park Station.
There are some great places to eat or take a break under massive trees with a view of Buckingham Palace on the closest edge of the park to the palace.
5. Battersea Park
In the South of the city, Battersea Park is a lovely park used by locals and often hosts things like food festivals, but it's not on the top lists of parks for London visitors to check out in my opinion.
It does have a small children's zoo that's well loved, making it one of the best London parks for kids, and the Peace Pagoda, as well as tracks and sporting space.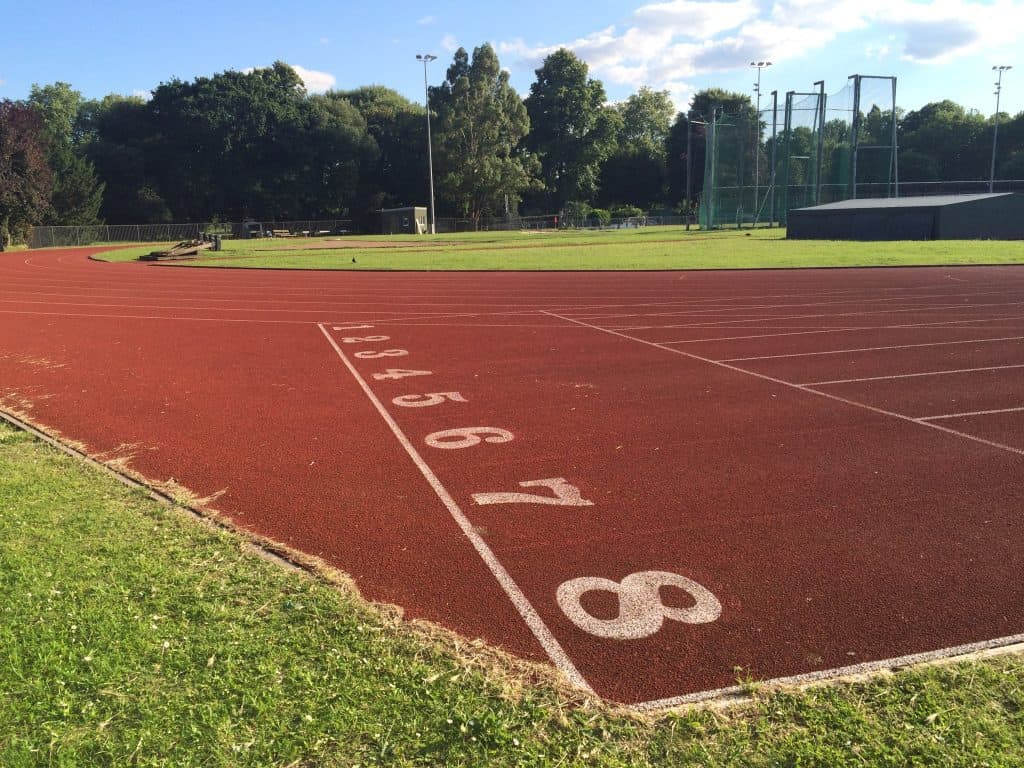 6. Richmond Park
If you love nature and are interested in seeing some of London's deer population, make the journey to Richmond Park, a great park near London, where many of them live.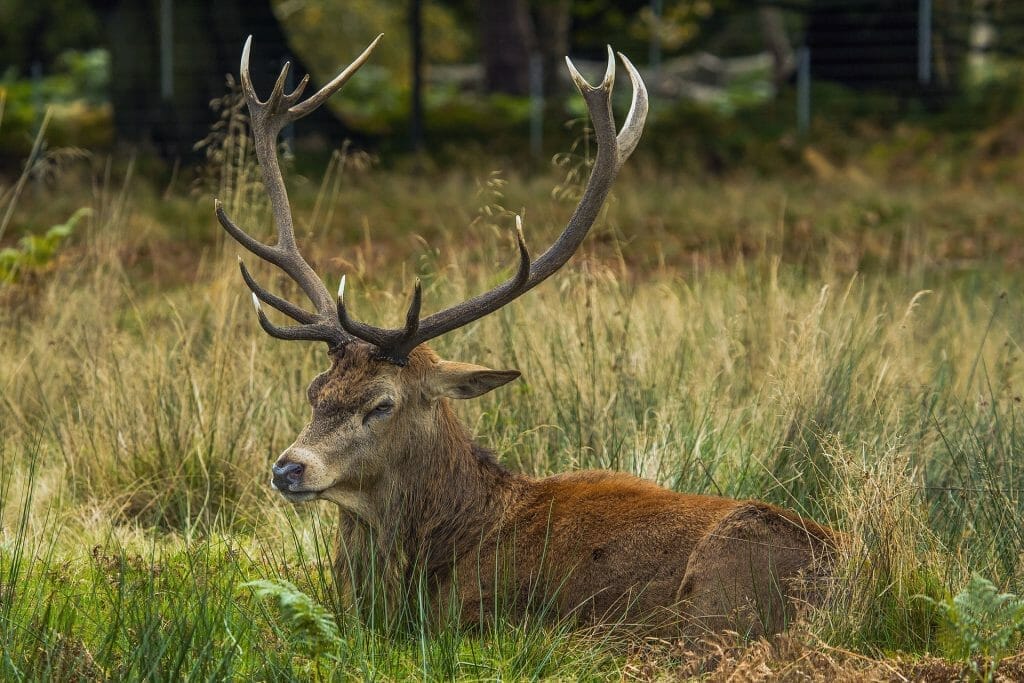 You won't automatically come across this park as you're exploring London, but if you do make the journey out, you'll be rewarded with an awesome escape to a quieter feeling and peaceful images of roaming wildlife.
This is particularly a great park to visit in London if you're an expat in London wanting to see more of the city having covered most of central London.
7. Holland Park
Located near the Notting Hill area, Holland Park is a quirky park that provides a nice hidden oasis as one of the most famous parks in London.
I would particularly recommend families check this out as they have a great playground and a unique Japanese garden that comes complete with free roaming peacocks!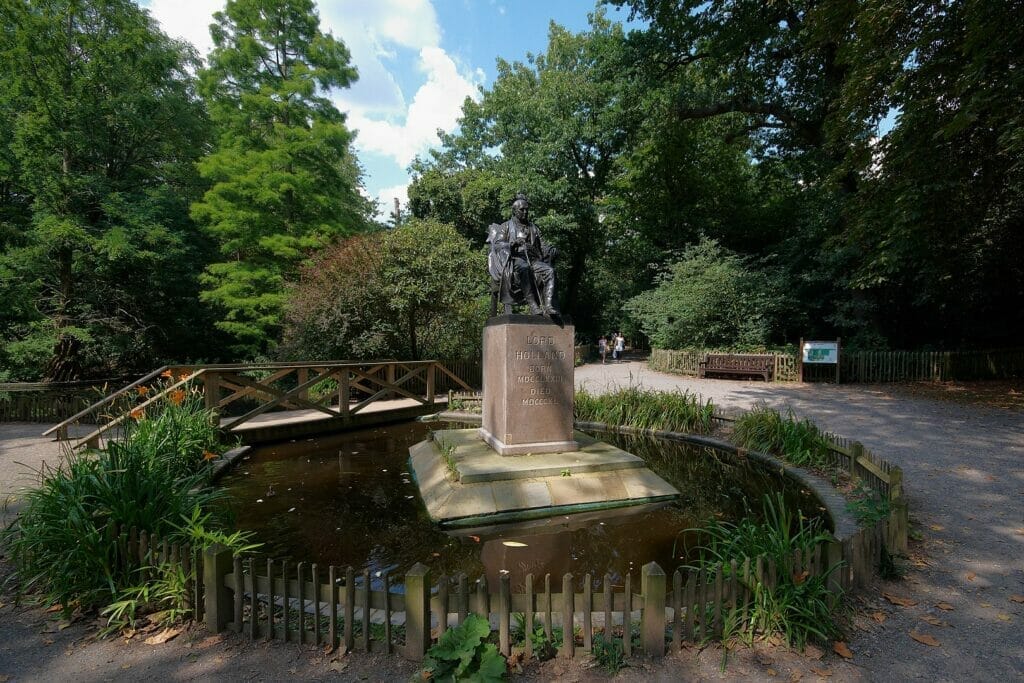 This is a small enough park that you can really get to know every inch, and the location is absolutely amazing with close ties to South Kensington and in a really nice part of town.
Notting Hill is also one of the best places in London to go shopping if you have people in your group who would prefer to do that.
8. Greenwich Park
I'm obsessed with Greenwich park for its beautiful views, proximity to the prime meridian, and beautiful gardens that stand on over 180 acres.
You'll find manicured flower beds, plenty of open space to run, undulating landscape and history that stretches back to the 17th century.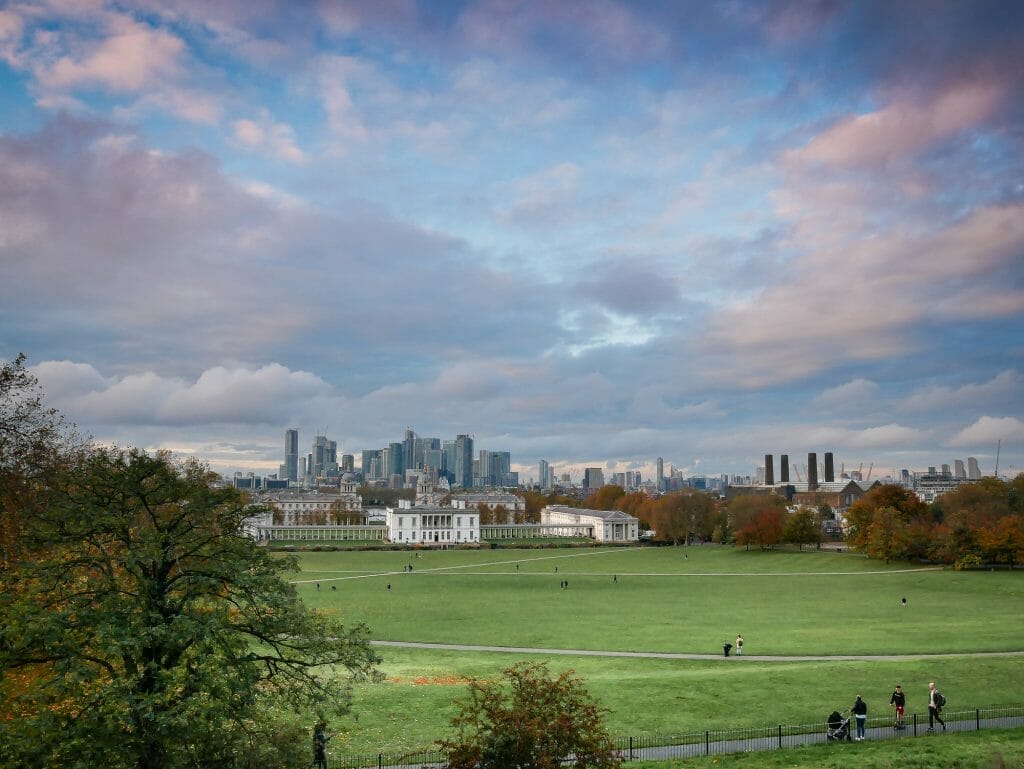 In general, Greenwich is one of my favorite places in London if you want a more off-the-beaten-path day in London, as you can get there via the Docklands Light Railway (sit up front to pretend you're driving!) and it gets you out of the hustle and bustle while still having iconic views of the Thames.
9. Hampstead Heath
Where can you go in London to find ancient woodlands, tons of grassy areas, tranquil ponds and an entire world that feels more like you're stepping into a Jane Austen novel rather than 21st century London?
This massive green area is almost 800 acres and includes everything from bridges to fields to flower gardens.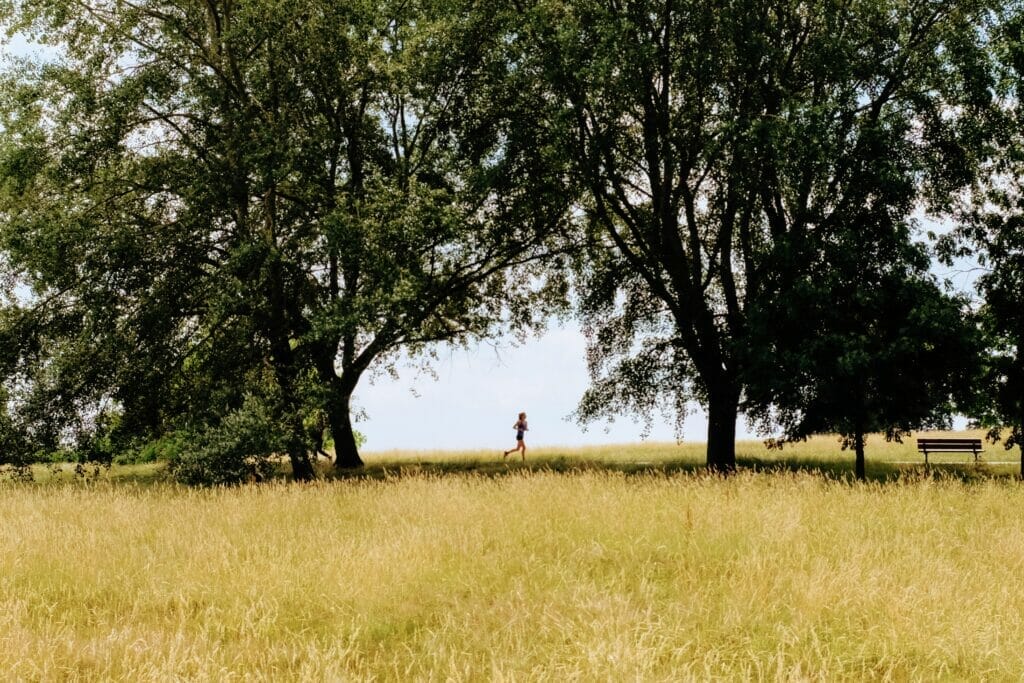 You'll find people going on walks, flying kites, running through the numerous jogging trails, and swimming in one of the natural swimming ponds.
This London landmark has also made its way into film and literary history, including being featured in the movie Notting Hill, the iconic Dracula by Bram Stoker and being mentioned in Stephen King's "IT."
You'll notice as you walk around London that you'll constantly come across green squares, small parks in London, and tree areas throughout the city.
Many of these you can enter to use as a place to catch your breath for a few minutes and plan your next move, and I would highly recommend exploring any green space you find to get a feel for local London.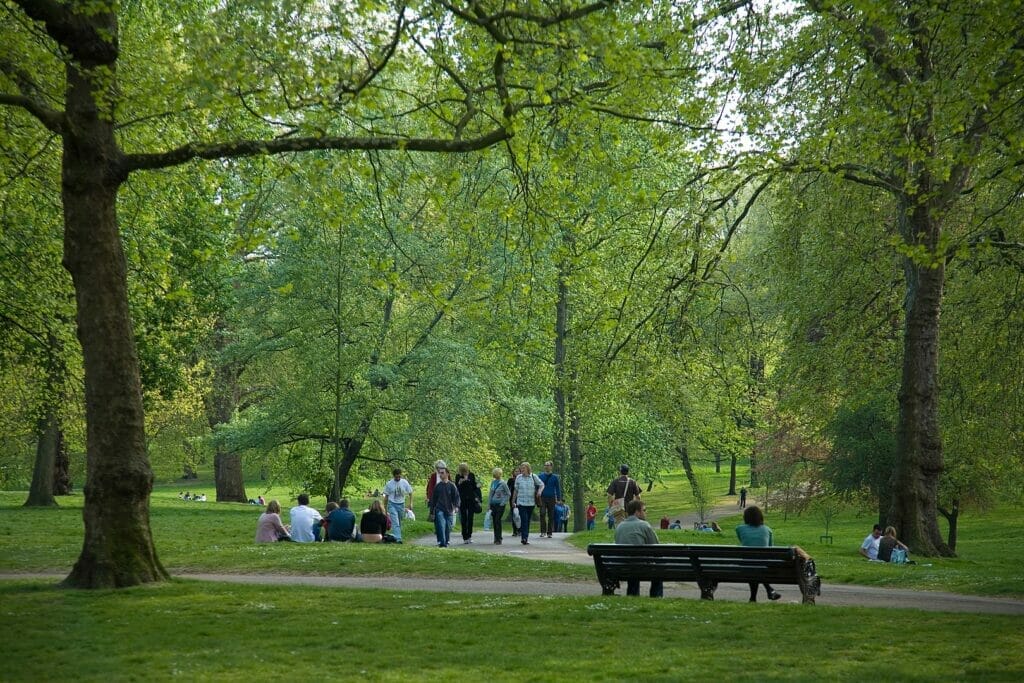 Top ones to recommend are Russell Square, Red Lion Square and Gray's Inn Gardens which are open at lunchtime during weekdays.