This post contains affiliate links for which I may make a small commission to help keep the site running. You will not be charged extra for these items had you not clicked the links. Thank you for your help to keep the site running!
Brighton is one of the UK's most "happening" beach towns, one of the most beautiful places in England, and lucky for London visitors, it's super easy to get to Brighton from London.
You can get to Brighton by train to London, drive, or take a London to Brighton bus – all of which I'll go into in this guide!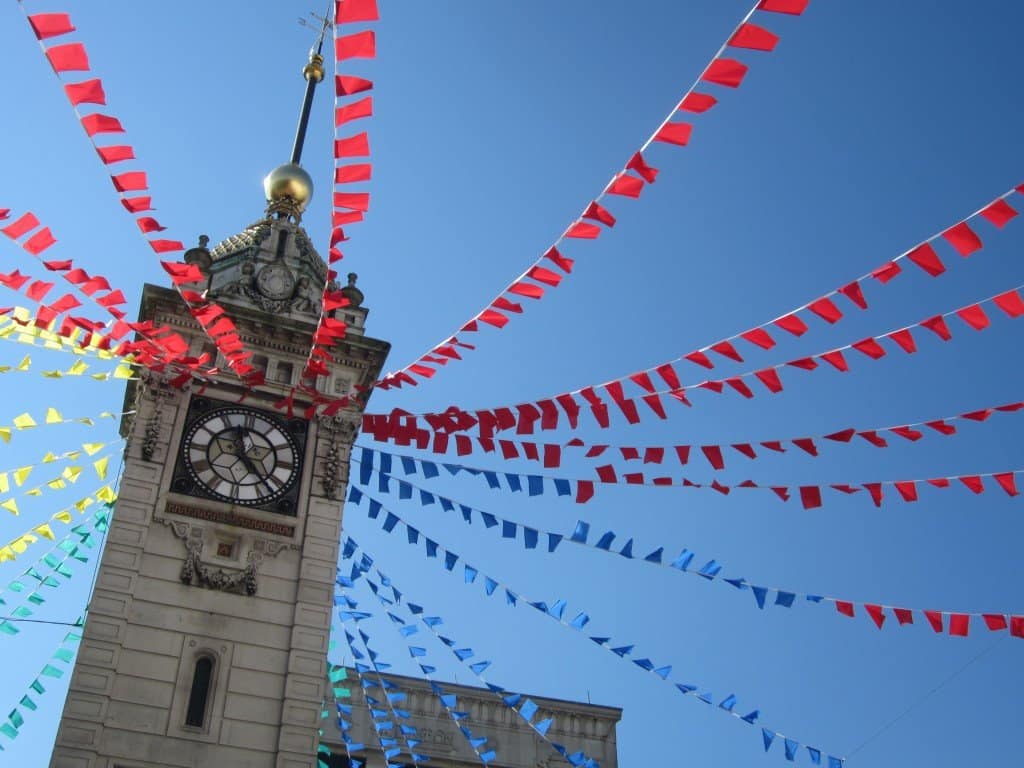 Whether you're traveling to Brighton for a weekend trip or you just want a day in Brighton, you'll soon discover a really friendly, walkable city filled with everything from the grand architecture of the Royal Pavilion to the quirky shops in the Lanes to a rocky beach and pier that make for beautiful sunset photos.
In fact, I'm glad you're looking up how to get from London to Brighton because Brighton is one of my favorite places and deserves to be explored!
GET A

FREE

LONDON INTRO GUIDE and ACCESS TO MY FB GROUP
Start your planning with this "Intro to London" guide and access to my London planning Facebook group!
How to Get to Brighton from London by Public Transportation
The UK runs on public transportation, which means that of course the best way to get to Brighton from London is by a form of public transportation.
But which one is best?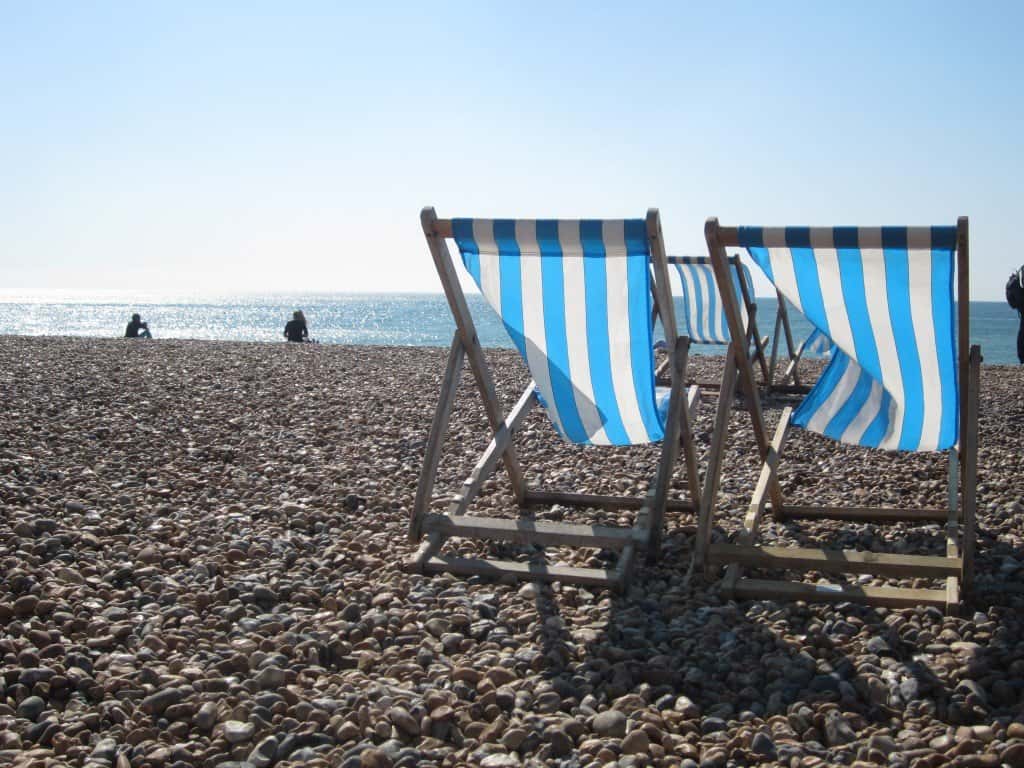 Expert tip for all types of public transportation in the UK: the best way to figure out your best options is to click here to use Omio (free), where it'll show you the prices, options (including buses, trains, taxis, ferries, and even flights) and help you compare the cheapest and fastest routes.
Getting to Brighton from London by Bus
Taking the London to Brighton bus is one option to get to Brighton by public transportation and can cost as little as £5 if purchased ahead from Omio.
The bus from London to Brighton can take 2 to 3 hours, however, as it stops along the way and of course London traffic doesn't help.
This would be my second choice to get from London to Brighton if the trains aren't running.
It's better than renting a car and driving, as we'll talk about in a minute, but nowhere near as good as the train option.
IMPORTANT: are you coming to the UK from abroad?
In case you're reading this from outside the UK and will be a foreign visitor here, you need to know these 2 things to stay safe and save money.
Travel insurance – you need it when going overseas! I use

this site

to get the best quotes and purchase my packages from. Do not skip this – having medical coverage abroad as well as other coverage in case of missed flights, lost luggage, etc is essential. As I said, I have never gone wrong using

this site

.
Taking the Train from London to Brighton
The train is undoubtedly the best way to get from London to Brighton.
Not only do you get to sit on it and look out the window peacefully, and usually people have less motion sickness when it comes to trains, but it's the fastest way to get to Brighton from London.
You can purchase tickets ahead of time using Omio (just plug-in "London, Any" and "Brighton").
Make sure to buy in advance as the prices do go up.
You can get a one way ticket for as cheap as £5.00 per person, which is a great deal to find cheap train tickets from Brighton to London.
The train takes about an hour, give or take a few minutes, which is much faster than either the bus or driving.
The Brighton train station is in the center of Brighton so you'll come out right where you need to be on the other end.
The London to Brighton trains are run by a company called South Western Railways, and you can have your tickets e-mailed to you ahead of time.
Remember that buying a "return" in the UK is a "round trip ticket" and a "single" is a one way ticket.
There are also other classifications like peak/off-peak, which relates to the time of day, but the best way to purchase tickets is to plug your dates into Omio and see what prices and times you're happy with.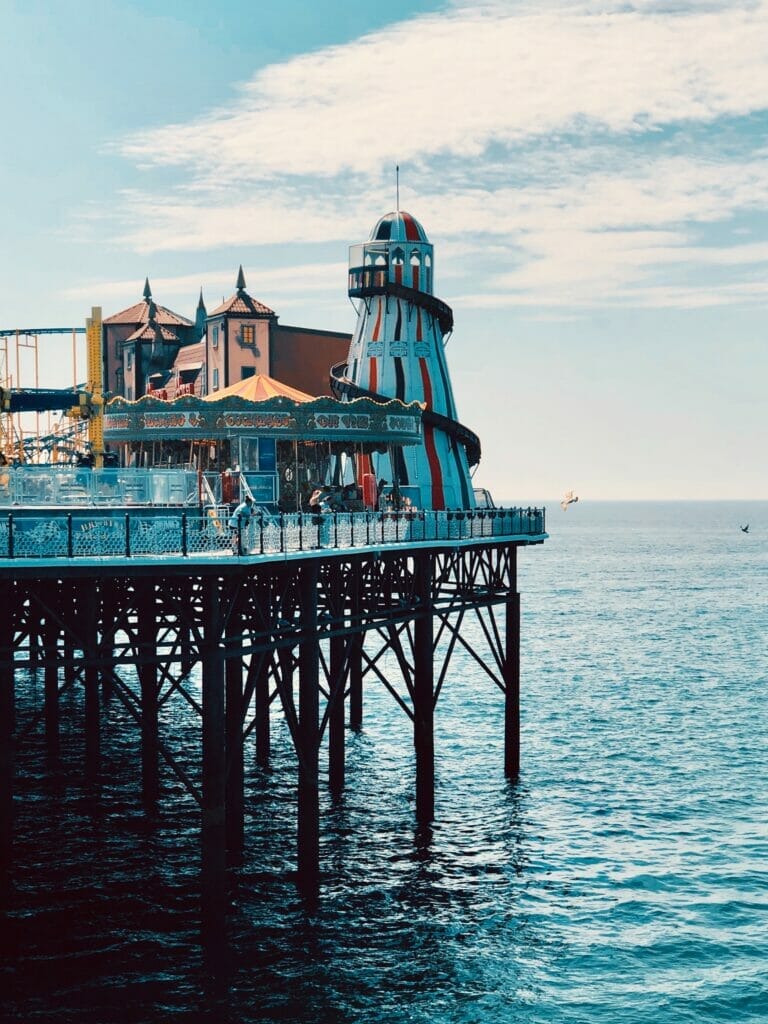 Driving from London to Brighton
Another option when it comes to getting to Brighton from London is getting in the car and driving.
For most London visitors, this is the worst way to get to Brighton from London as it would involve renting a car, navigating London traffic and UK highway traffic, and dealing with parking.
If you don't have a car in the UK, you'll want to rent one using Discover Cars for the best comparison prices.
It's also the least cost effective, and would take a solid 2 to 3 hours with the London to Brighton distance, when you could just be on the train for an hour.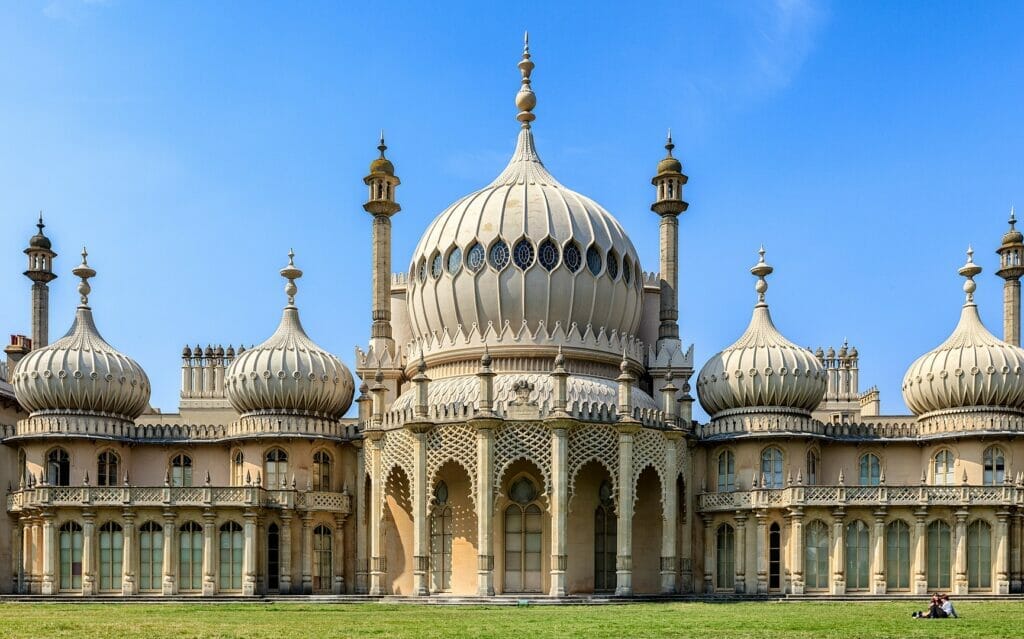 Getting to Brighton from London on a Guided Trip
If you want some more structure to your day in Brighton, you could choose to get there from London using a private tour company like this one who will help you get around and take care of all the planning for you.
There is also a fabulous tour from London to Brighton and the surrounding areas that lets you see so much of the British coastline that you can book here.
Want more UK travel help? Check out these guides!