This post contains affiliate links for which I may make a small commission to help keep the site running. You will not be charged extra for these items had you not clicked the links. Thank you for your help to keep the site running!
One of the best parts of living in London is neverending access to exhibits, events, and museums.
It keeps the city thriving and allows Londoners to actually get out and experience life rather than sitting at home eating ramen noodle because their train ticket cost more than their annual salary.
Whether you're just visiting or call London home, here are some of the best museums in London that you shouldn't miss.
GET A

FREE

LONDON INTRO GUIDE and ACCESS TO MY FB GROUP
Start your planning with this "Intro to London" guide and access to my London planning Facebook group!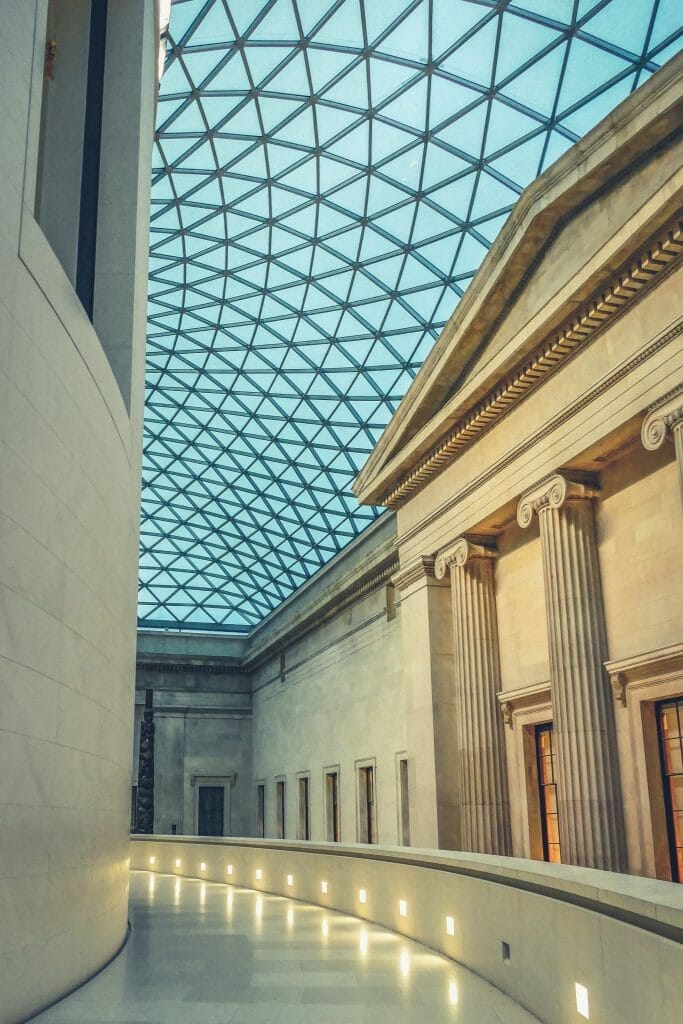 The Absolute Must-Knows (from a Londoner)
1. Science Museum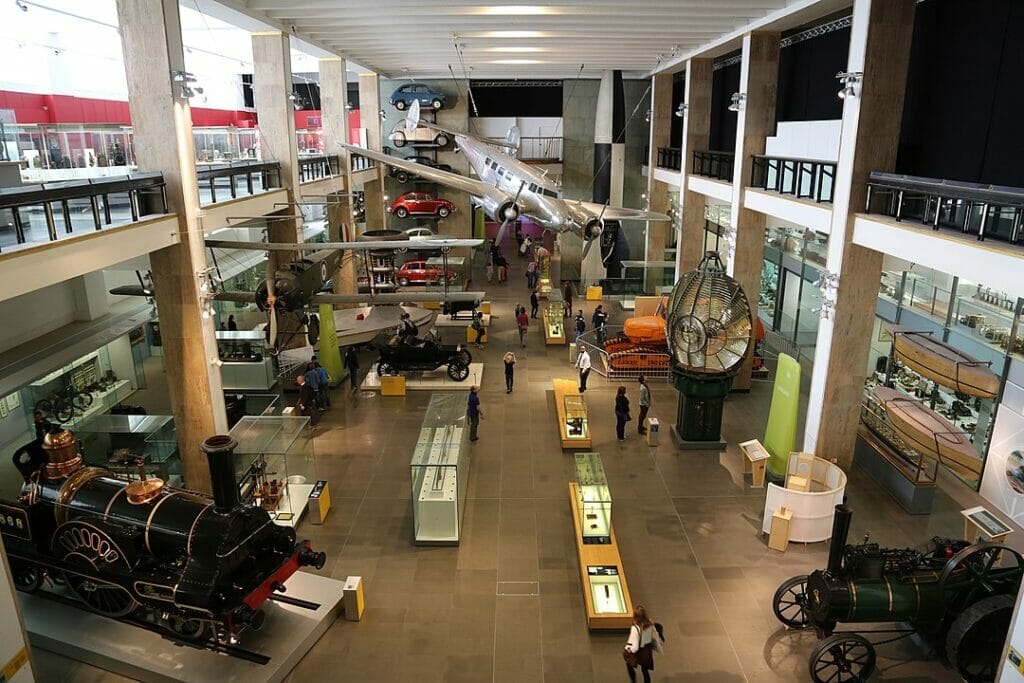 From plate tectonics to energy consumption to the future of DNA testing, the Science Museum has always been one of the best museums in London, and it's a free museum in London!
It's a bit 'other-worldly' with responsive screens and twinkling lights and interactive exhibits.
Sometimes you're not sure if you're in a museum or on an episode of the Twilight Zone, which is all for the best.
Address: Exhibition Rd, South Kensington, London SW7 2DD
Open daily.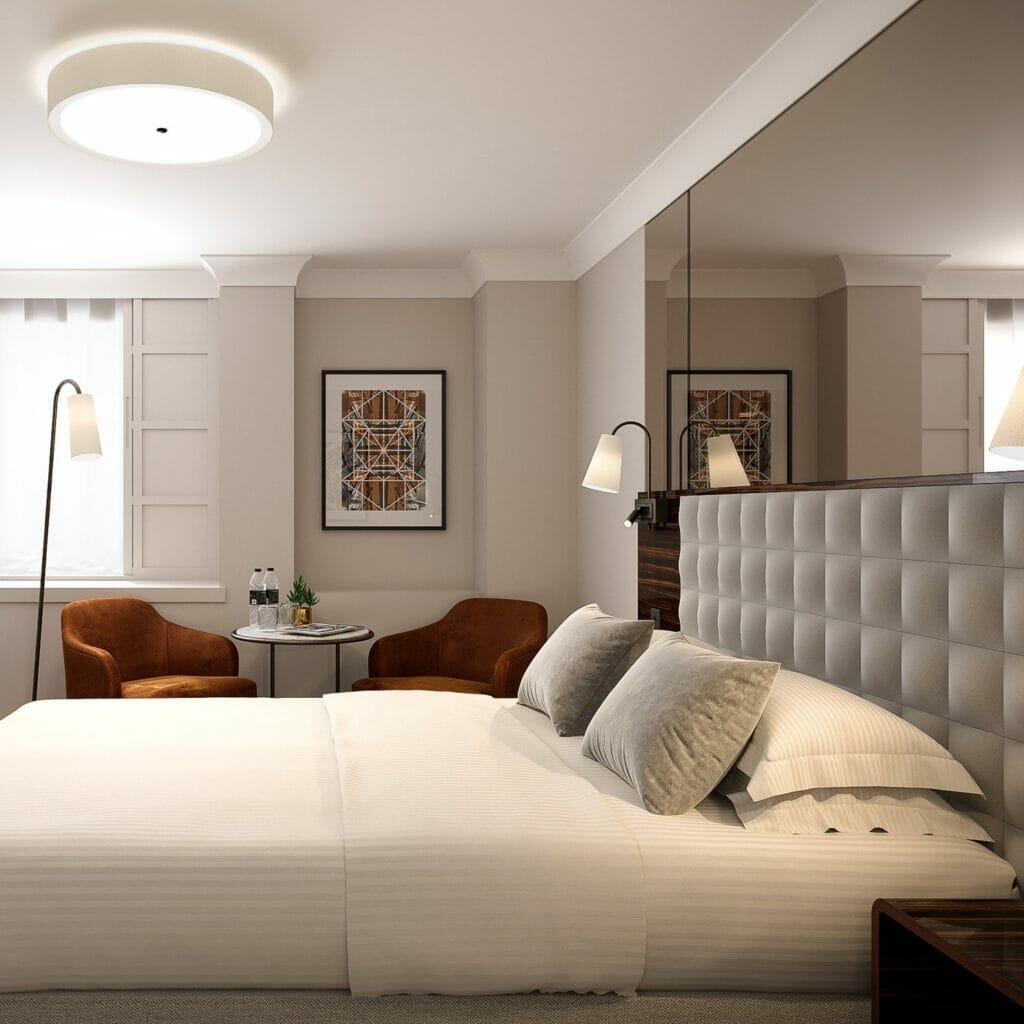 2. Natural History Museum: one of the best museums in London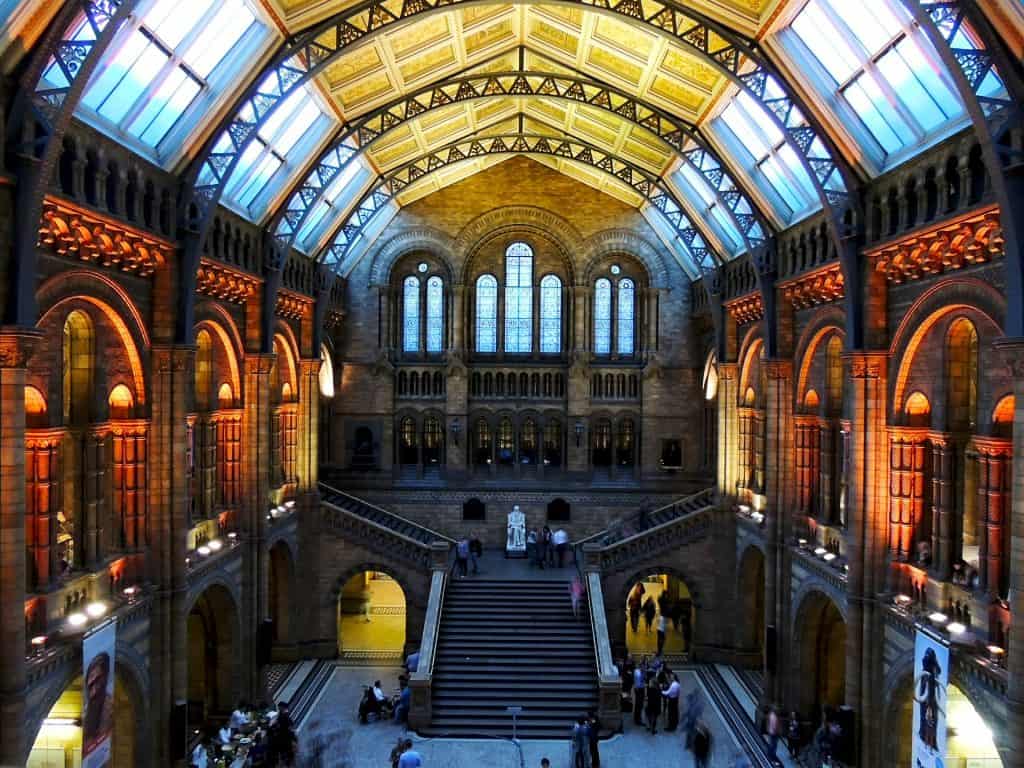 Are you a fan of Charles Darwin?
Could you stare at dinosaur bones for hours (or days, in Guy's case)?
The Natural History Museum is for you! A great day out and one of London's best attractions.
In the winter, the museum hosts their annual ice skating rink and celebrates the holidays with a merry-go-round and hot chocolate.
Address: Cromwell Rd, South Kensington, London SW7 5BD
Open daily.
IMPORTANT: are you coming to the UK from abroad?
In case you're reading this from outside the UK and will be a foreign visitor here, you need to know these 2 things to stay safe and save money.
Travel insurance – you need it when going overseas! I use

this site

to get the best quotes and purchase my packages from. Do not skip this – having medical coverage abroad as well as other coverage in case of missed flights, lost luggage, etc is essential. As I said, I have never gone wrong using

this site

.
3. The V & A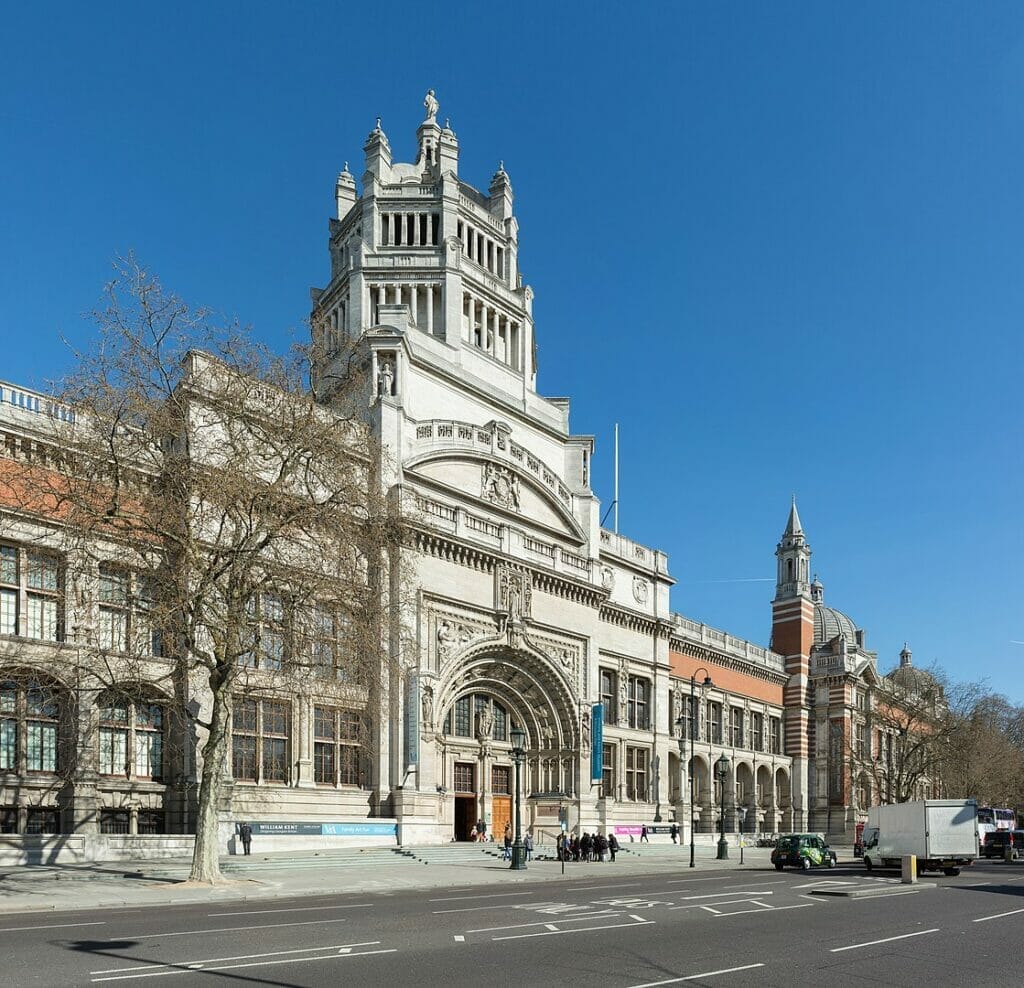 The V & A can best be described as "a giant collection of stuff given to the royals that they didn't have room for."
Okay, that sounds less awesome than it is, but whether you're interested in Chinese art or European textiles or Greek ruins, you can find it here.
Address: Cromwell Rd, Knightsbridge, London SW7 2RL
Open daily.
This is a wonderfully sophisticated thing for couples to do in London.
4. British Museum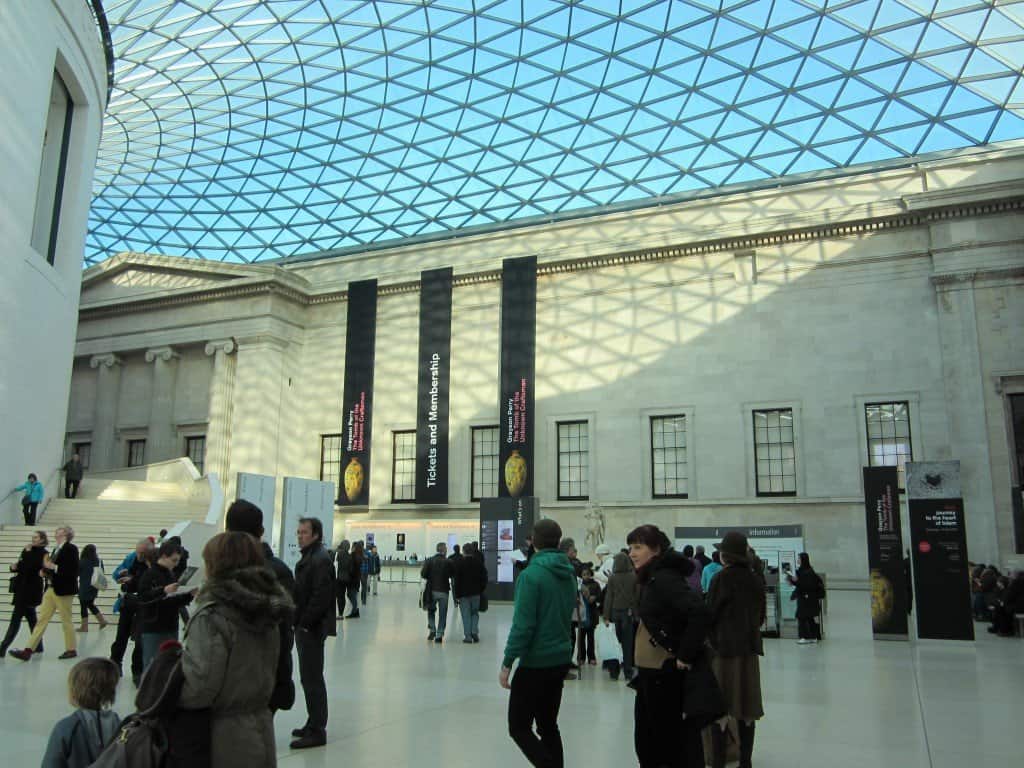 Home of Cleopatra and the Rosetta Stone, the British Museum is a treasure trove of beautiful and historic artifacts.
The lobby alone is the perfect people-watching spot for a bright day, and local students tend to use the grounds to study and hang out.
Address: Great Russell St, Bloomsbury, London WC1B 3DG
Open Daily
5. British Library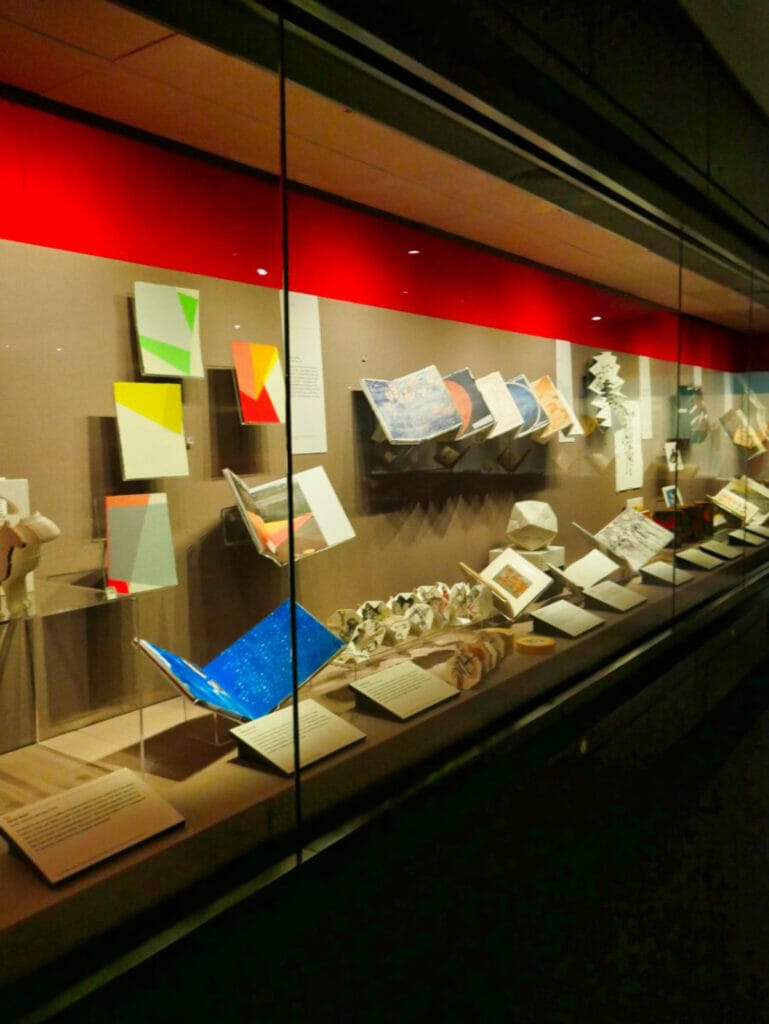 Inside the British Library is an exhibit that many people skip due to the larger surrounding museums, but it is not to be missed if you're into literature, religion, or science.
You can see original Shakespeare, old religious texts, and writings from some of the world's most brilliant minds including Galileo.
If you look carefully, you can also find original Beatles lyrics scribbled onto a scrap sheet of paper.
Address: 96 Euston Rd, London NW1 2DB
Open Daily, with shorter hours on Sunday
Part of the V&A group, but in a different building in Bethnal Green, Young V&A is the reimagined "Museum of Childhood," which will feature tons of childhood classics, artifacts, toys, storytelling experiences, and more.
It's slated to reopen in Summer of 2023, so if you have kids, make a note as you won't want to miss it.
7. Museum of London
After 45 wonderful years, the Museum of London in its London Wall location is now closed as of December 2022 (so if you see other travel guides recommending it, be aware that these are outdated!).
The new Museum of London will be reopening in 2026, but I thought it was important to mention this as it's very possible you will have heard other people say to go here, not realizing that it is closed for the next couple of years.
But when it's reopen, put it on your bucketlist because this museum does a wonderful job showcasing the history of London!
8. National Gallery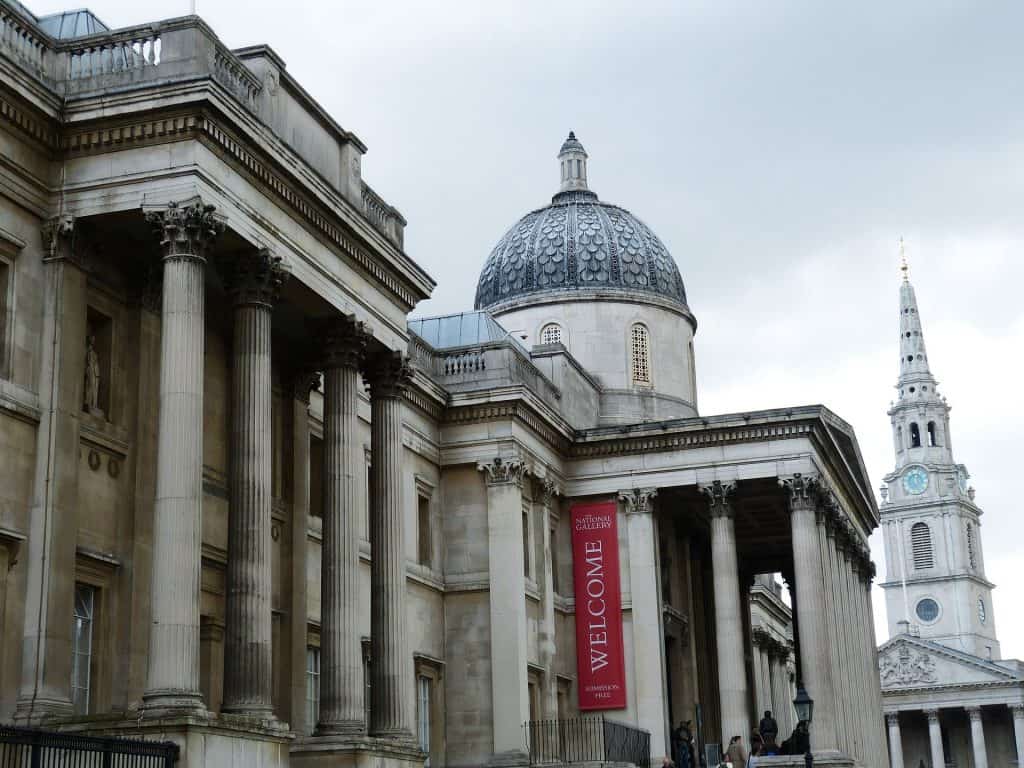 Situated right above Trafalgar Square and looking down the street to Big Ben, the National Gallery is London's most recognizable art museum.
These aren't copies either.
From da Vinci to Van Gough to Rembrandt and Monet, the world's greatest painters come together in this treasure-filled gallery.
They've also got a great café and a perfect location for exploring much of central London.
Address: Trafalgar Square, Charing Cross, London WC2N 5DN
Open Daily
9. Tate Modern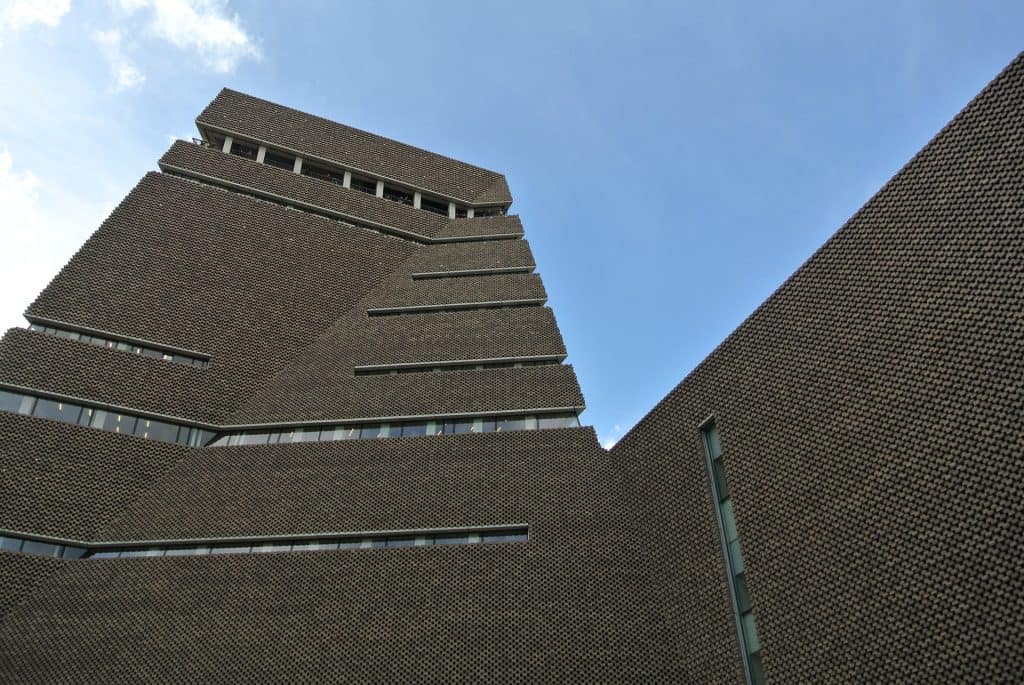 Tate Modern has just finished a museum-wide restoration to improve its displays and refresh the building.
If contemporary art is your thing, then you won't want to miss their funky collections.
Address: Bankside, London SE1 9TG
Open Daily
10. London Transport Museum: one of the popular museums in London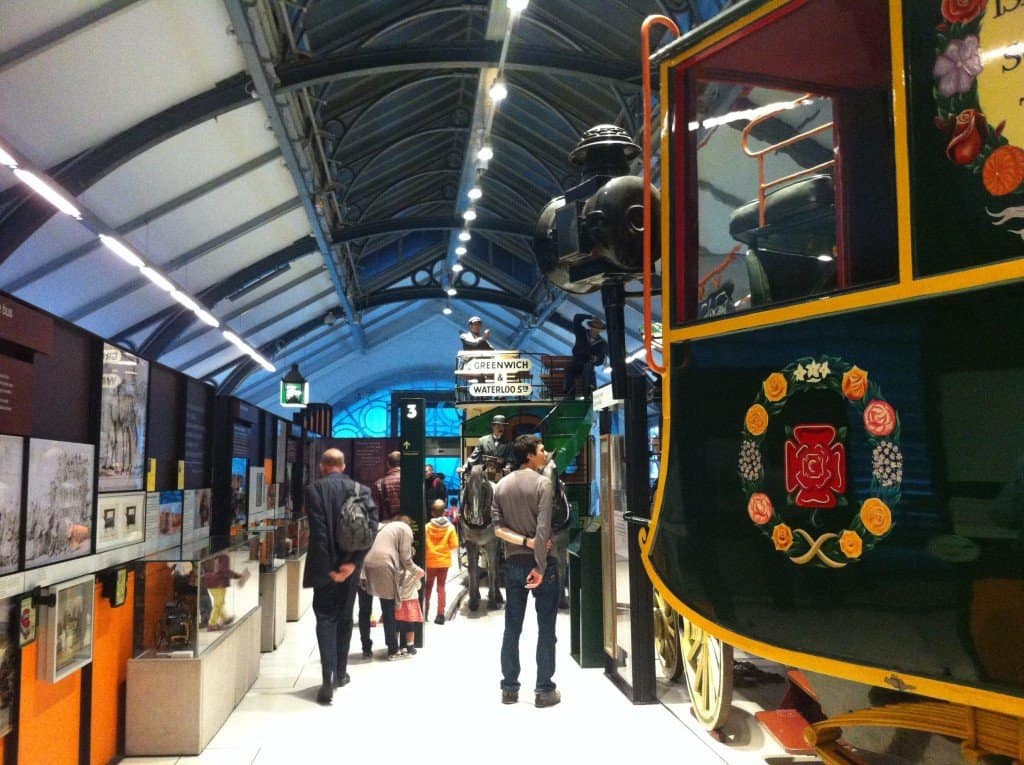 The London Transport Museum does come with a hefty fee compared to free London museums, but it's honestly worth it.
This family-friendly museum takes you through the history of London public transportation including trains, tubes, trams, buses, and more, and it's incredibly fascinating for adults and children alike.
You'll find interactive exhibits, the opportunity to climb in and around lots of transport relics, and really cool information on things you never knew you wanted to learn more about, like how tube line tunnels are built!
Address: Covent Garden, London WC2E 7BB
Open Daily
11. National Maritime Museum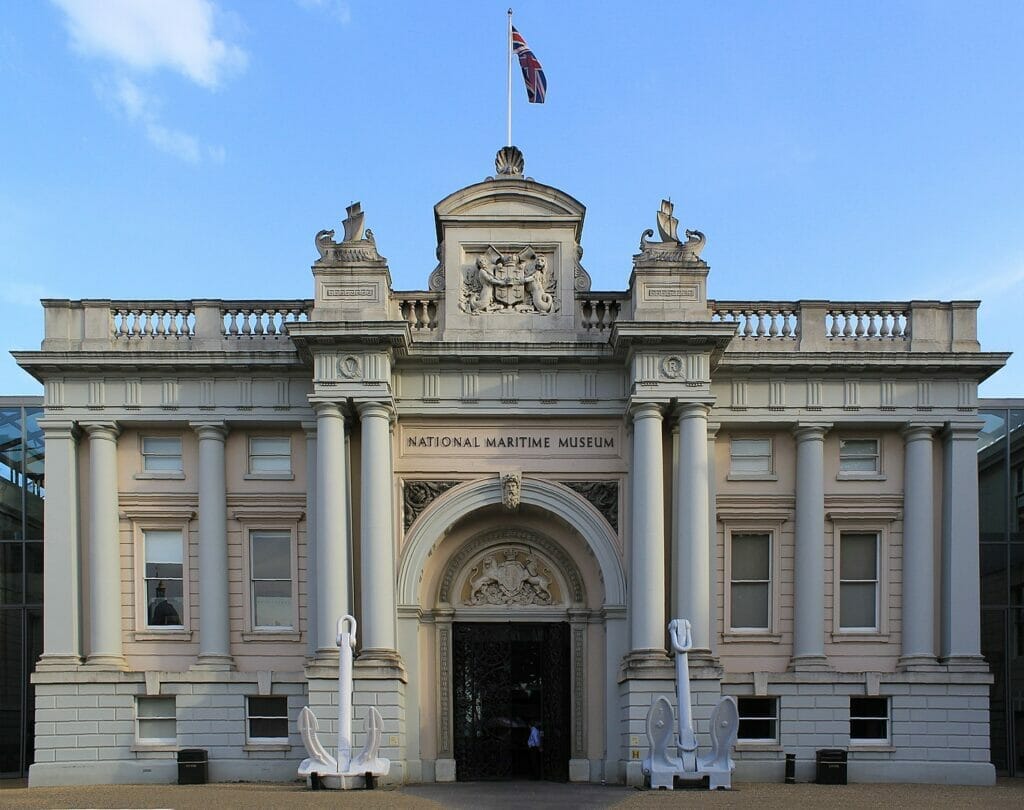 If seafaring is your thing, then head down to Greenwich for the National Maritime Museum.
This collection of artifacts and information fit for a wannabe sailor tell you the story of London's maritime trade and all of the ways this city has come to rely on a thriving maritime industry.
And of course, there's no better place to learn about this than Greenwich, which is nestled perfectly on the river Thames.
Address: Park Row, Greenwich Peninsula, London SE10 9NF
Open Daily
12. The Wallace Collection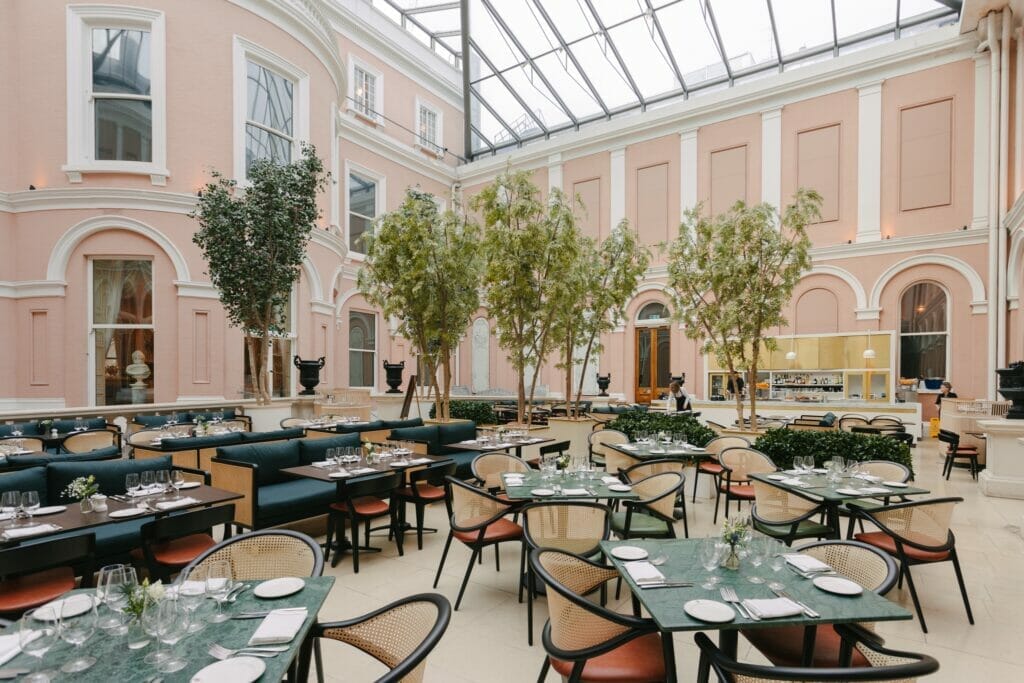 The Wallace Collection is one of London's premier museums with a fascinating collection of 18th century French art, along with big names like Rembrandt, as well as one of the most unique things to do in London.
Better yet, it's free, has a beautiful courtyard restaurant, and is housed in a historic London town house with a past that includes an illegitimate son and a diverse collection of art!
Address: Hertford House, Manchester Square, London W1U 3BN
Open Daily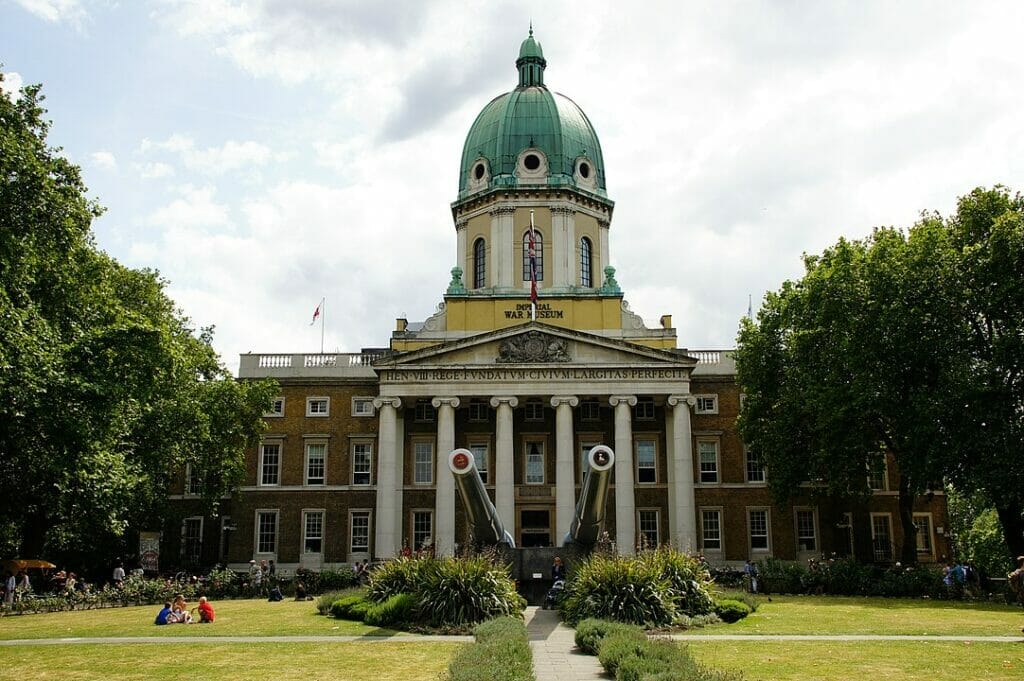 This thought-provoking museum is a staple in London and takes you through some of the conflicts that the British empire has been involved in, including World War I and World War II.
You'll find artifacts and information about both of these wars, as well as exhibits and galleries that explore events like D-Day and the Cold War in Russia.
Address: Lambeth Rd, London SE1 6HZ
Open Daily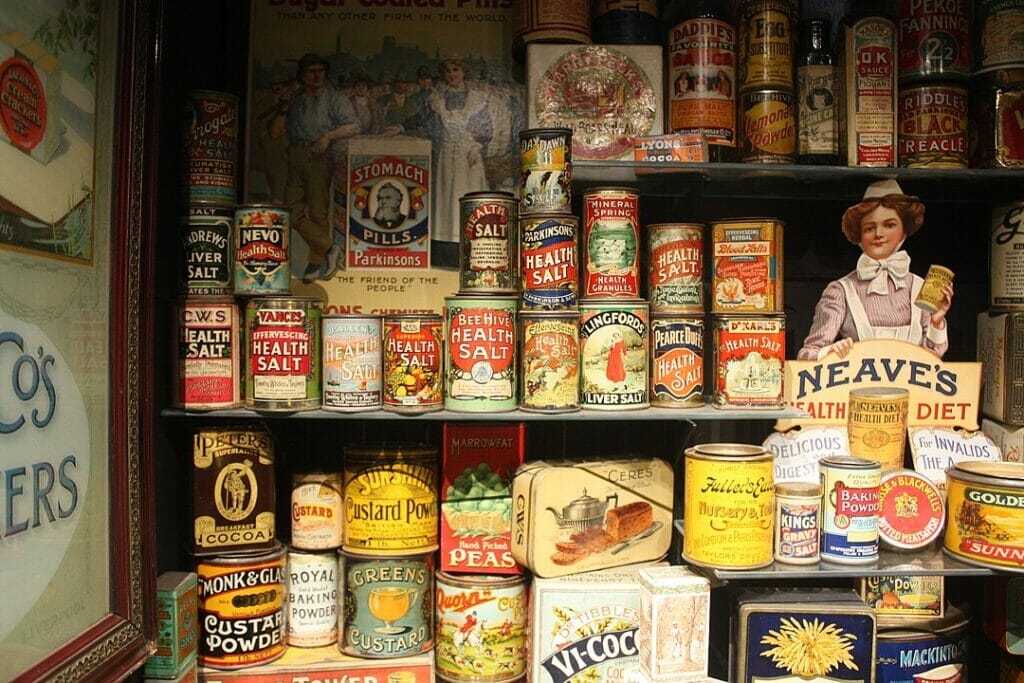 This small museum is a look back in time as you discover how British brands have evolved over the years.
Picture a collection of 18 soup cans, all from different time periods.
You'll see old Disney memorabilia, what dish detergent used to be packaged in, and all kinds of funky things that make the small entrance fee worth it.
This museum won't take your whole day, just an hour or so, but it's a lovely stop out of the rain or other bad weather and into a nice treasure trove of history.
Address: 111-117 Lancaster Rd, Notting Hill, London W11 1QT
Open Daily
15. Bank of England Museum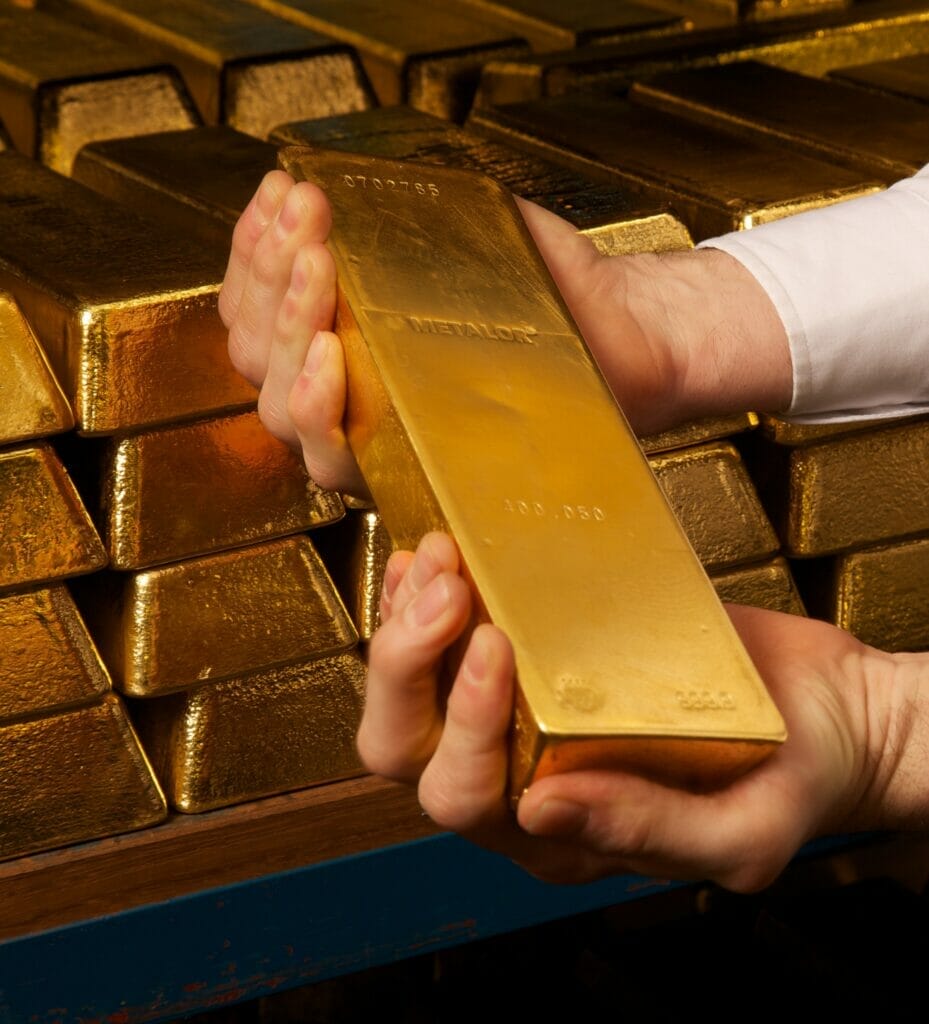 Want to hold some real gold in your hand?
The Bank of England Museum has both permanent and temporary exhibitions that take you through the past of English banknotes and coins and show you how the currency and banking system in England came to be.
Luckily for Londoners, it doesn't cost any money to go explore the history and future of money in England.
You can hold a bar of gold (in a glass case, don't get excited), and browse the currency and coins of years past.
This is one of the best things to do in London with kids!
Address: Bartholomew Ln, London EC2R 8AH
Open Weekdays
16. Charles Dickens Museum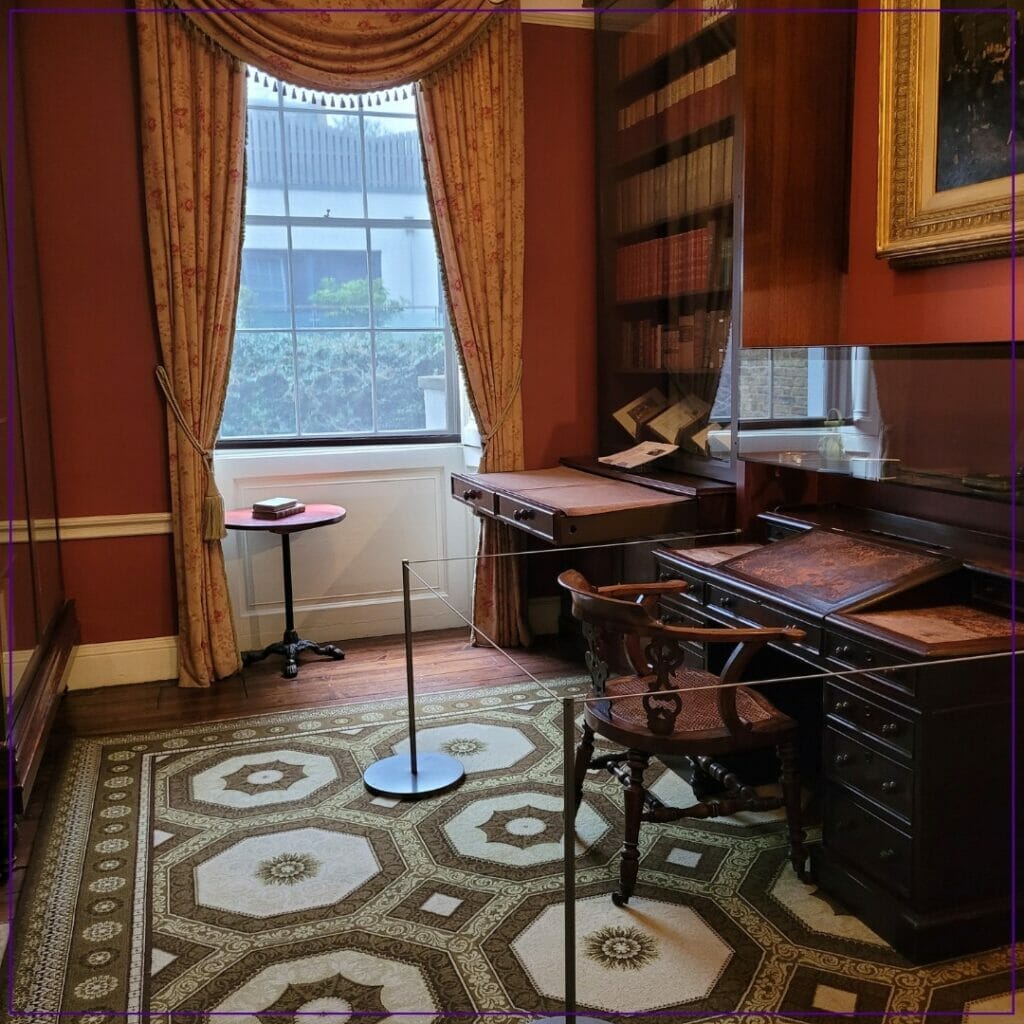 You've probably already guessed what the Charles Dickens Museum is about, but you might not know that it is housed in the author's house where he wrote such great works of literature as Oliver Twist.
This is truly a once-in-a-lifetime opportunity to discover his life and the inspiration behind some of his greatest works.
They do fantastic exhibitions all year round, and particularly at Christmas when Christmas at the Charles Dickens Museum really helps visitors have an authentic Dickensian Christmas.
At every time of year, you can get up close to his manuscripts and other personal items to help you understand his life.
Address: 48-49 Doughty St, Holborn, London WC1N 2LX
Open every day except Monday.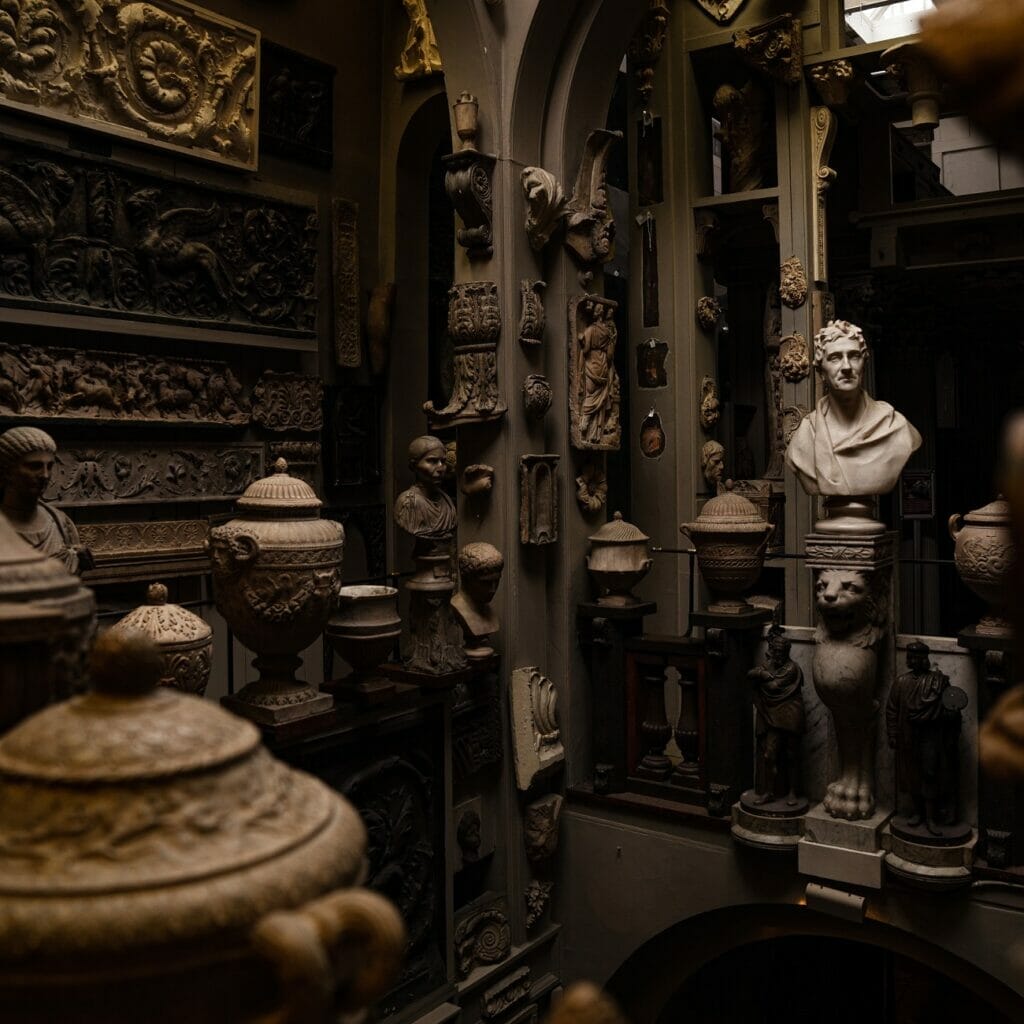 Sir John Soane is still recognized as one of the finest architects to ever build in England. Renowned for his neo-classical designs, particularly the Bank of England, he built and lived in this house during the start of the nineteenth century.
Today, visitors can head on inside to explore this house-museum's permanent collections and exhibitions.
Soane was a renowned collector of everything from paintings to ornate furniture and you can meander through the cultural collections that he amassed over the course of his life at the cutting edge of the culture of his time.
Even without these collections, just spending time in the house is worth it in itself, wandering through its gorgeous interplay of light and space (especially because it's free).
Address: 13 Lincoln's Inn Fields, London WC2A 3BP
Open every day except Monday and Tuesday.
18. Horniman Museum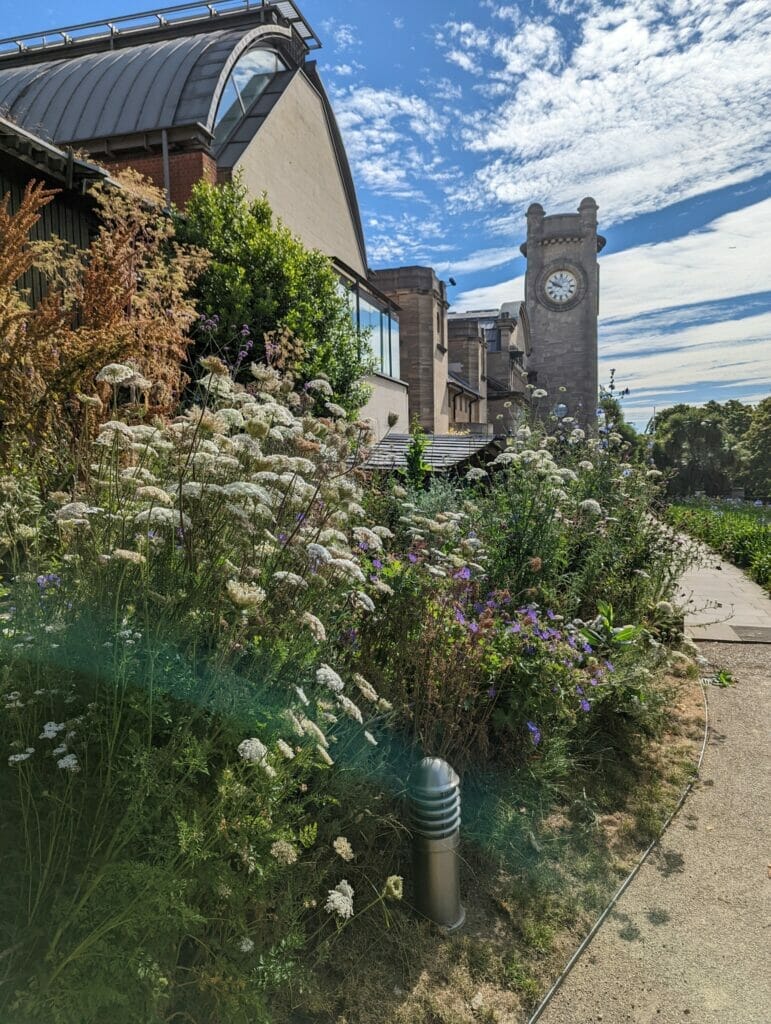 Perched on a high point of South London, looking out over the city, the Horniman Museum combines some of the world's best natural history museums with panoramic views looking out over the city.
You will find all sorts of exhibitions and collections in this light, airy space, from strange musical instruments to deep anthropological studies of cultures from all over the world.
The variety of exhibits, the beautiful gardens, and the fact that it's free makes the Horniman a really family-friendly museum.
And if you're particularly keen to see a huge display of taxidermied animals, this is the museum for you.
Address: 100 London Rd, London SE23 3PQ
Open daily.
19. Museum of London Docklands: top museums in London
London was made by the river.
The Thames has always played a crucial role in its history, from first causing people to settle here all the way through to the developments of shipbuilding and the Atlantic slave trade that both flooded the capital with wealth.
The Museum of London Docklands is dedicated to this history, with permanent exhibits showing the whole story of how the city grew out of this famous waterway.
Free to visit, you can find it in the area that once was the docklands, near Canary Wharf, but where the shipbuilding industry and dubious portside life has now been replaced by glistening glass skyscrapers and some of the city's best food and drink.
Address: Museum of London Docklands, No.1 Warehouse, West India Quay, London E14 4AL
Open daily.
20. Hunterian Museum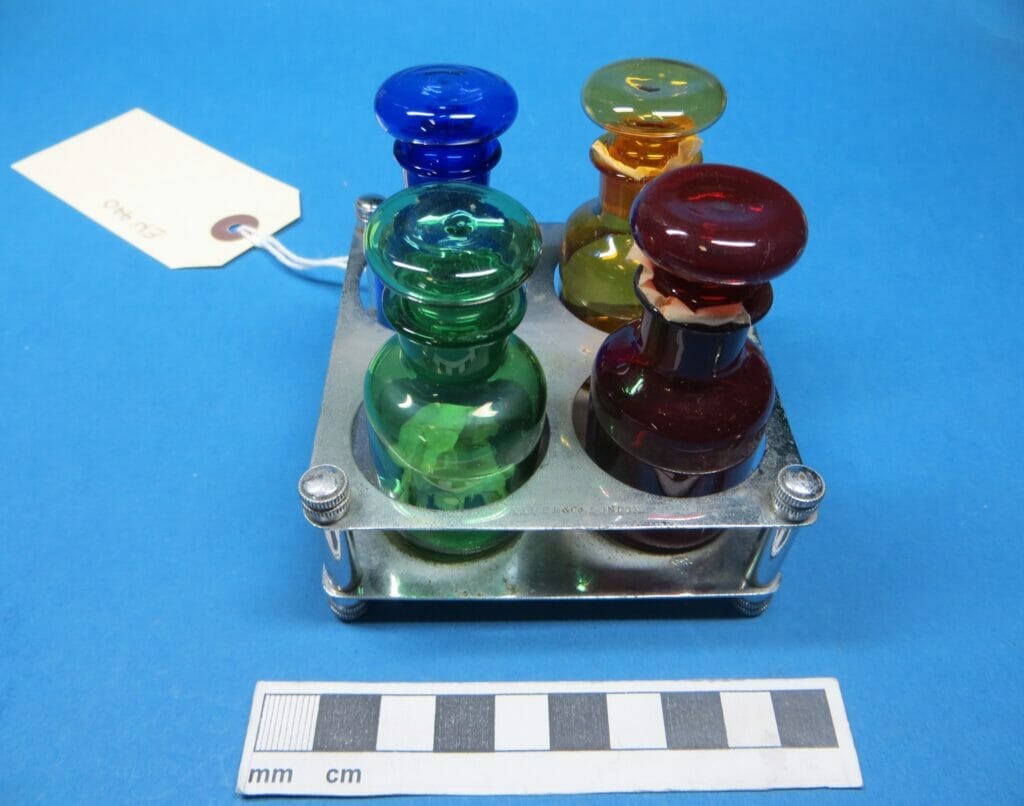 This maybe shouldn't be at the top of the list if you're a bit squeamish.
The Hunterian Museum is a genuinely fascinating place, a world-leading collection of anatomic specimens (body parts) both of people and animals.
This free central London museum is tied to the Royal College of Surgeons and is a world-leading space that charts the whole course of medical development from when people first started taking anatomic samples to today's revolutionary advances like keyhole surgery.
Row after row of specimens in glass jars line the walls, and you can wander around and see the medical innovation that has made our long lives possible today.
21. Grant Museum of Zoology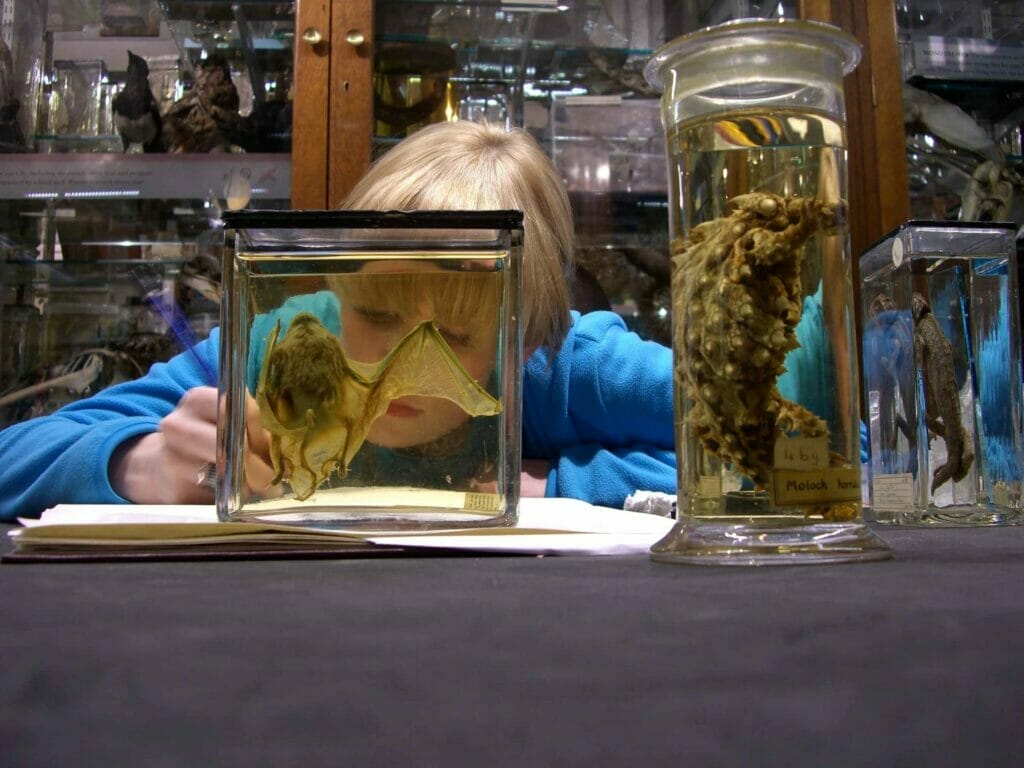 Built in 1828, the Grant Museum of Zoology has been at the center of natural history ever since.
It is full of specimens and exhibits that cover every nook and cranny of animal life.
There are nearly 70,000 different specimens here, even including extinct animals that you genuinely can't see anywhere else.
Free to visit, it's a great place in central London to not only find out more about the animals themselves but how we have learned and developed alongside them as the museum has always been a place for teaching as well as its standard exhibits.
Address: Rockefeller Building, 21 University St, London WC1E 6DE
Closed on Sunday and Monday.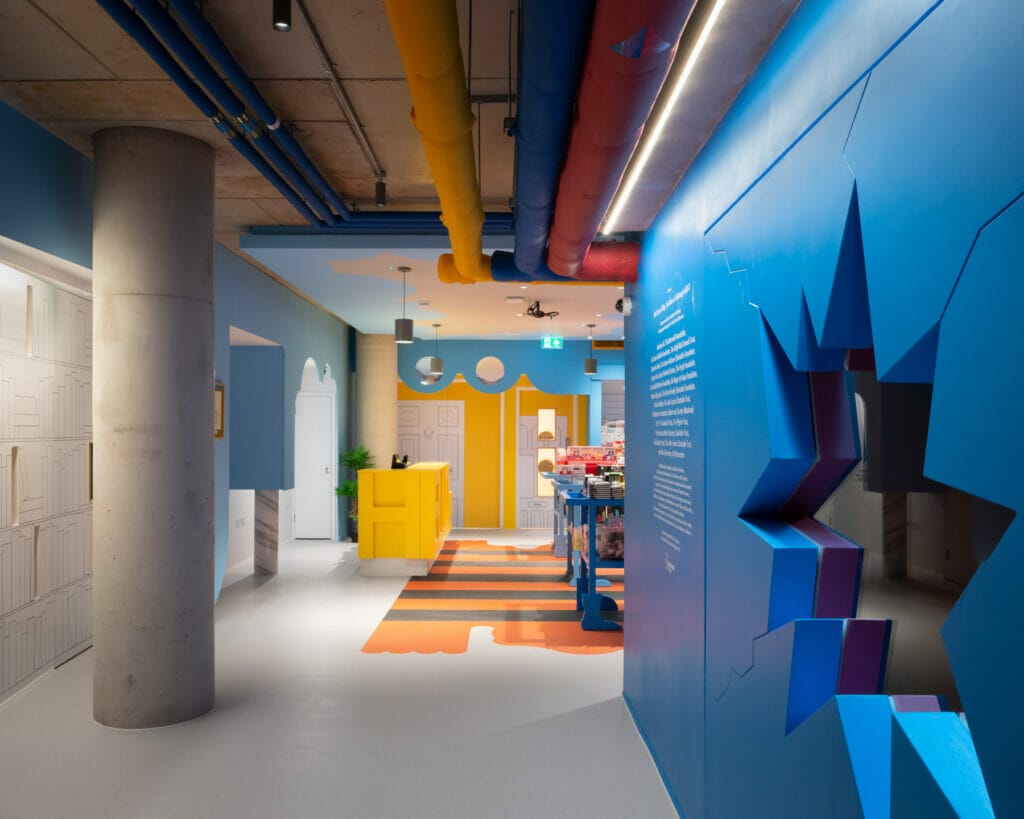 And now for something completely different.
London's famed for its art museum and galleries, but it's not all Picassos and Van Gogh, here is something a little bit more unusual.
You can find the Cartoon Museum just a touch North of central London.
It's £8.50 per adult but once inside you can see why it's worth the price, with walls of bold colors, great collections, and a sense of fun you don't always find in a museum.
Permanent and rotating exhibits chart over 200 years of cartoons in Britain, from the very first examples through to the modern, vibrant ones that we see today.
Beyond opening its doors to the public, it's dedicated to preserving this often overlooked part of culture, with over 4,000 original cartoons making up its collection.
Address: 63 Wells St, London W1T 3PZ
Closed Mondays.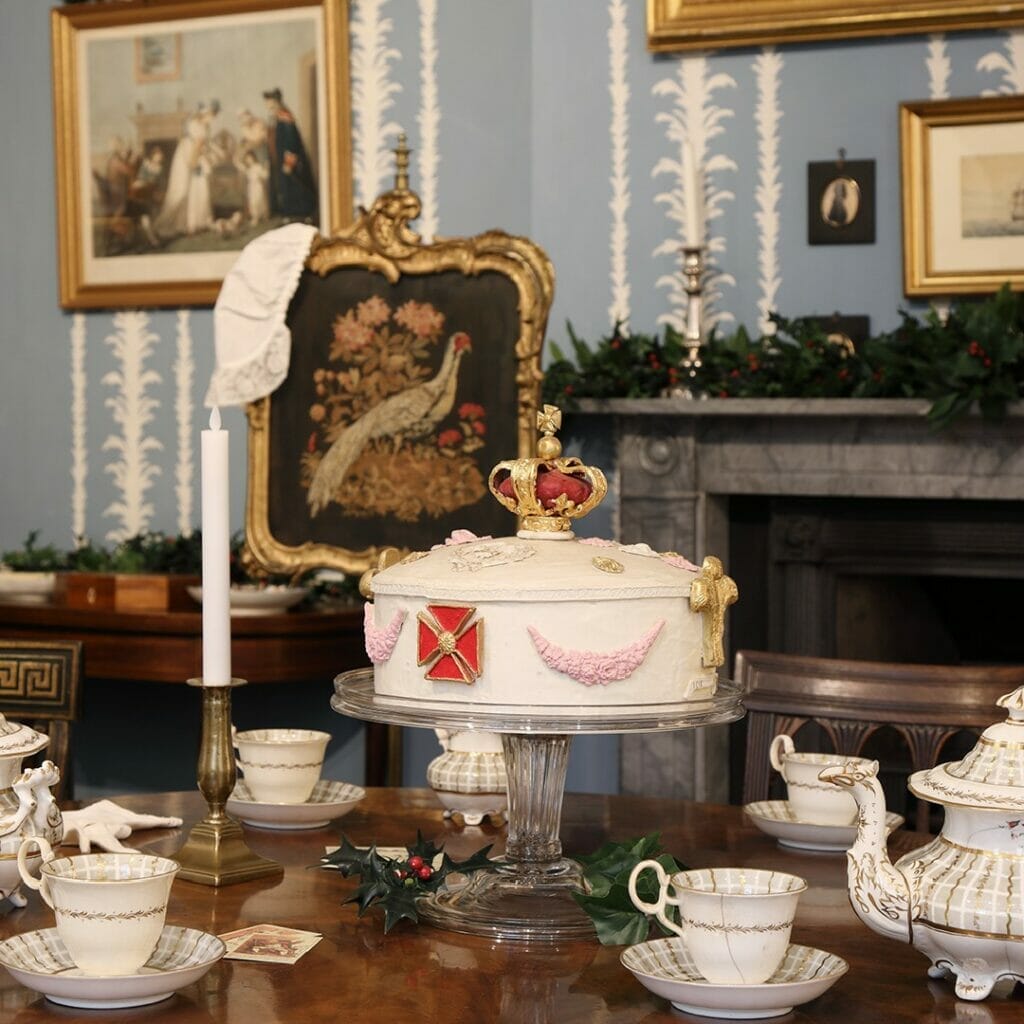 This free museum is a unique offering an insight into thinking about how the home works, and how people of all cultures live, and experience domestic life.
It's a really interesting kind of museum, one not dedicated to a usual field but offering genuinely new, interesting insight into a part of life that we may have all just taken for granted before.
Different installations explore domestic life through art, music, and historic exhibits that show the struggles and joys of how people live together.
And after you have explored these exhibits, there are tree-covered gardens outside where you can relax, pause a while in front of the classic, white-trimmed main entrance.
Address: 136 Kingsland Rd, London E2 8EA
Closed Mondays.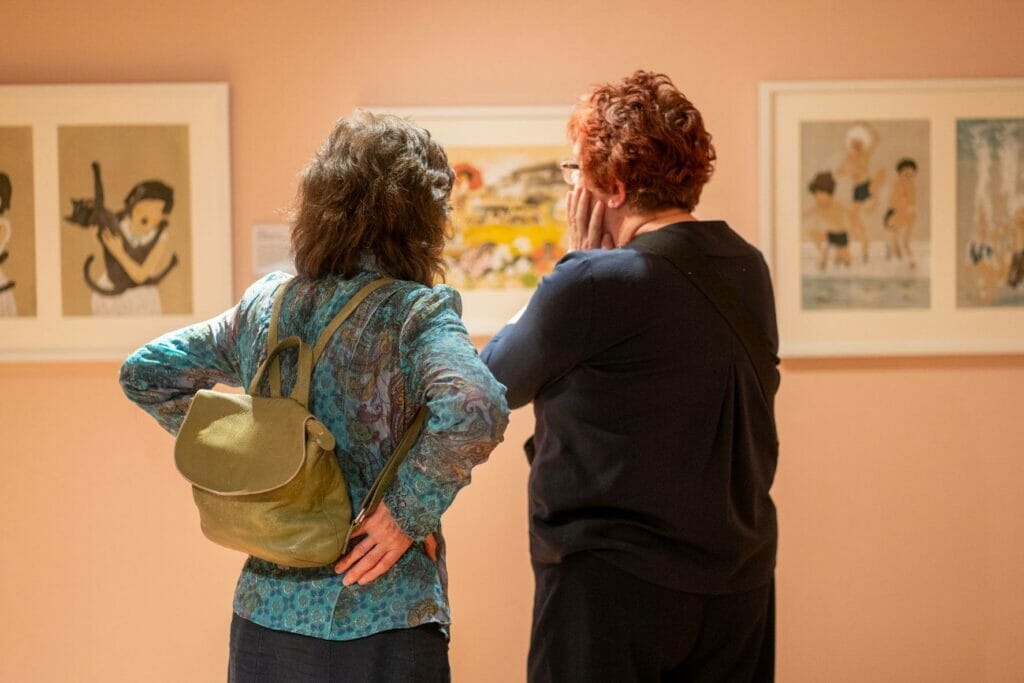 The Foundling Hospital was set up to care for children who were abandoned, or at risk of abandonment, and this museum tells its story.
It was the first charity in the UK to explicitly focus on at-risk children, working to try to create better lives for those most at risk through initiatives focused on education.
Today, the original charity has become Coram, named after the original founder, and continues this vital work.
Visitors can explore art and exhibitions that are dedicated to this journey, learning how this combination of art and social care has performed such important work for nearly 200 years.
Address: 40 Brunswick Square, London WC1N 1PH
Closed Mondays.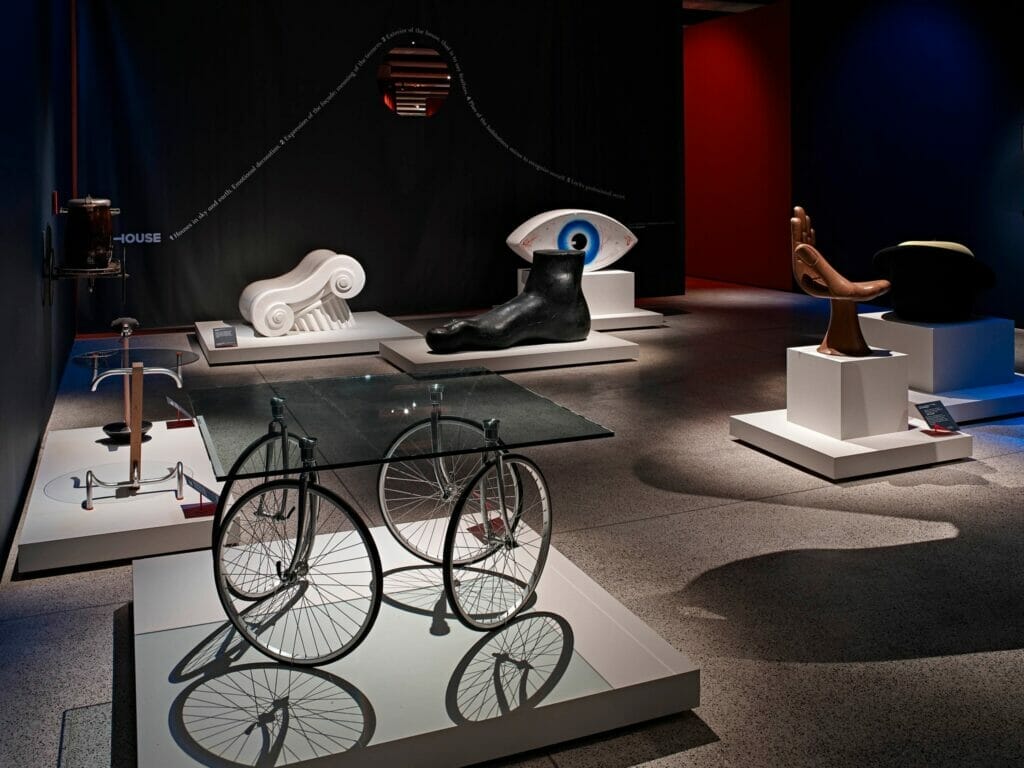 Located in the beautiful, well-to-do neighborhood of Kensington, this museum shows the very best of contemporary design.
Covering all different fields from architecture to fashion, it's a world-leading space dedicated to all facets of the visual arts.
It's as sleek as you'd expect, and won the award for European Museum of the Year in 2018, a recognition of its cutting-edge approach to all things design.
Just seeing the building itself is almost worth the price of admission, but it's the exhibits that will keep you here for hours.
All money from ticket sales is put towards funding new installations, meaning that there is a healthy rotation of exhibits that constantly keep pace with the most innovative design the world has to offer.
Address: 224-238 Kensington High St, London W8 6AG
Open daily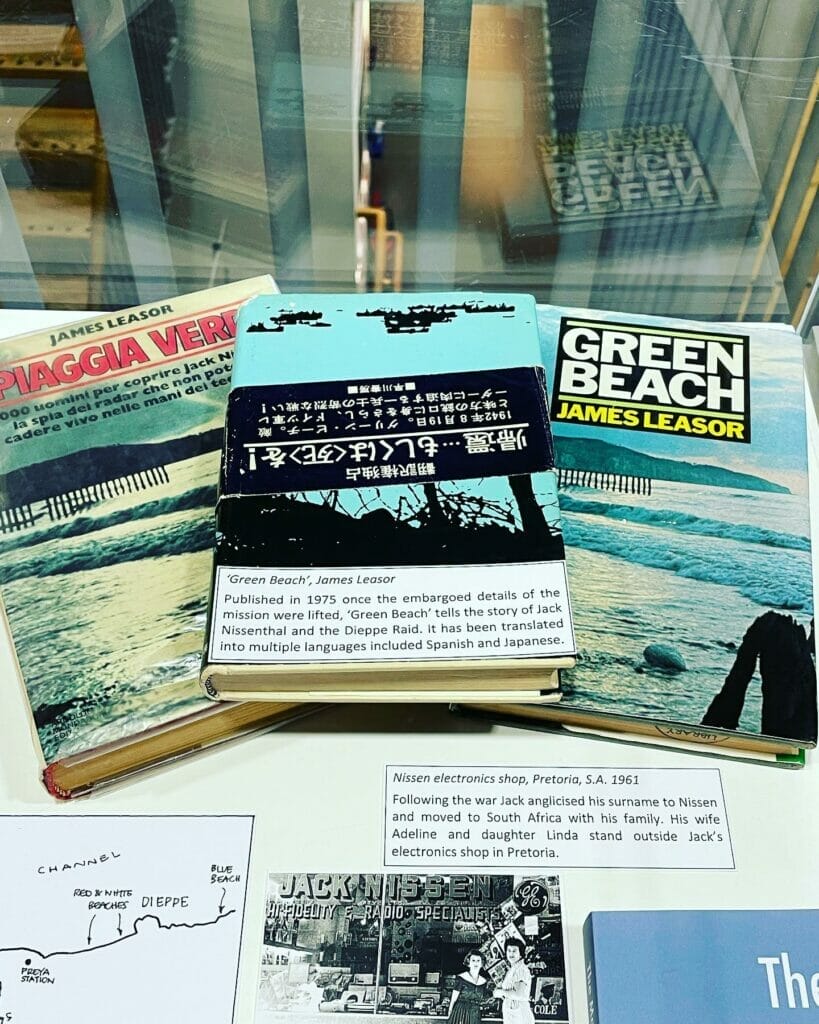 The Jewish history of London is a long and perhaps neglected part of the city's story.
This museum brings it all out into the light, giving attention to how Jewish British identity has changed and been formed over the years.
Here, in one of the most diverse cities in the world, you can explore everything from how migration has fueled Jewish history here to medieval artifacts that bring to life some of the city's long-lost inhabitants.
Multiple tours are available, and the museum has a real commitment to hosting regular events, meaning that there is always something that little bit extra special.
Address: Raymond Burton House, 129-131 Albert Street, London NW1 7NB
Open Tuesdays and Sundays
27. Photographer's Gallery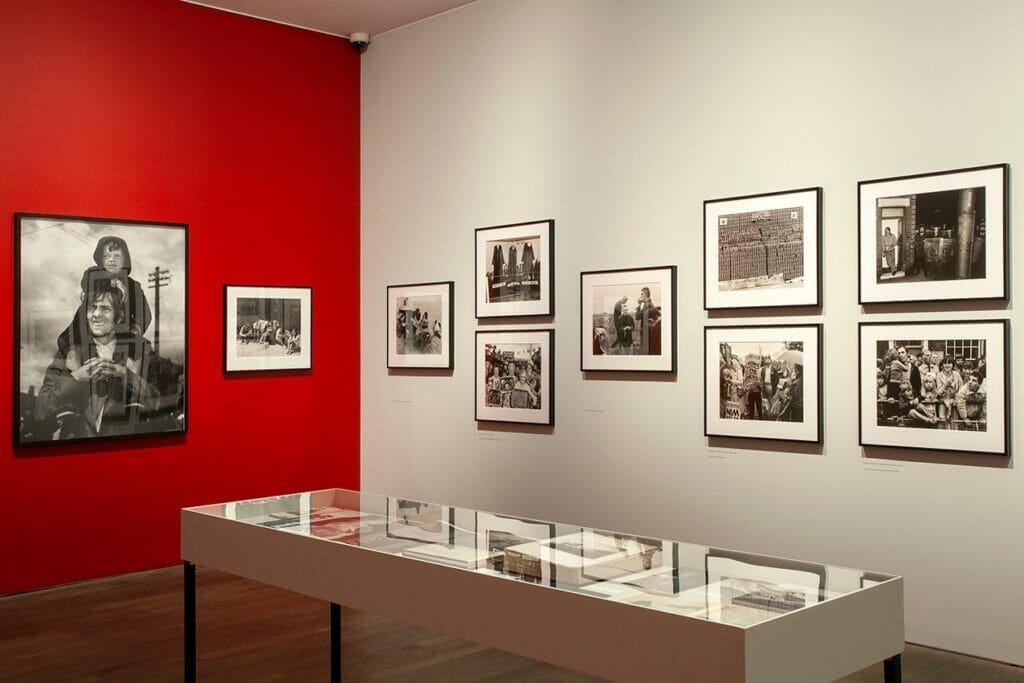 London has been a center of photography since the art form was first developed in the mid-nineteenth century, and nowhere is this clearer than in the Photographer's Gallery, found just off the city's main shopping area of Oxford Circus.
When it was opened in 1971, it was the first gallery space open to the public that focused exclusively on photography in all its forms.
Spread over three floors, you can find world-leading exhibits showing internationally acclaimed photographers before pursuing their extensive shop for that perfect coffee table book, following it up with some delicious treats at the actual coffee tables of the café downstairs.
Address: Turner House, 16-18 Ramillies St, London W1F 7LW
Open daily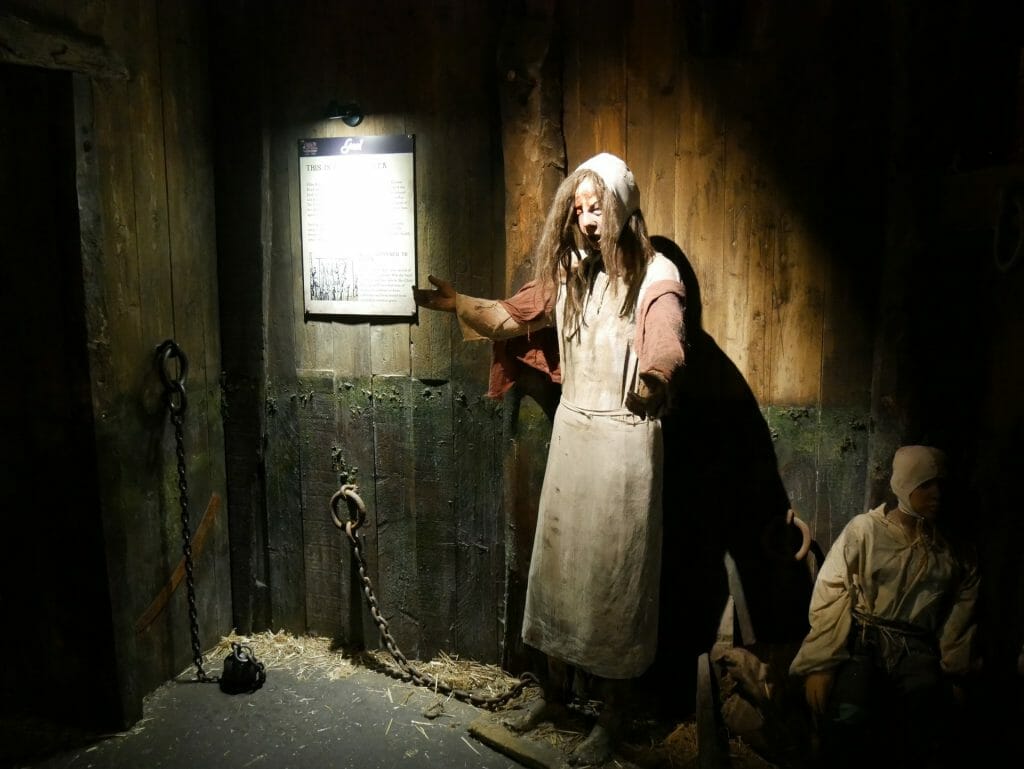 This really isn't your standard museum.
Forget the modern idea of bright, airy rooms and clean exhibits, here you'll find small rooms packed with real medieval torture devices and stories of the suffering of the inmates of the Clink Prison that operated here all the way back in 1144.
A medieval prison is not normally where you'd want to find yourself, but with all the comforts of modernity, you can enjoy engaging exhibits and well-put-together historical accounts that give a real flavor of what it would have been like to be here centuries ago, having an altogether worse time.
Address: 1 Clink St, London SE1 9DG
Open daily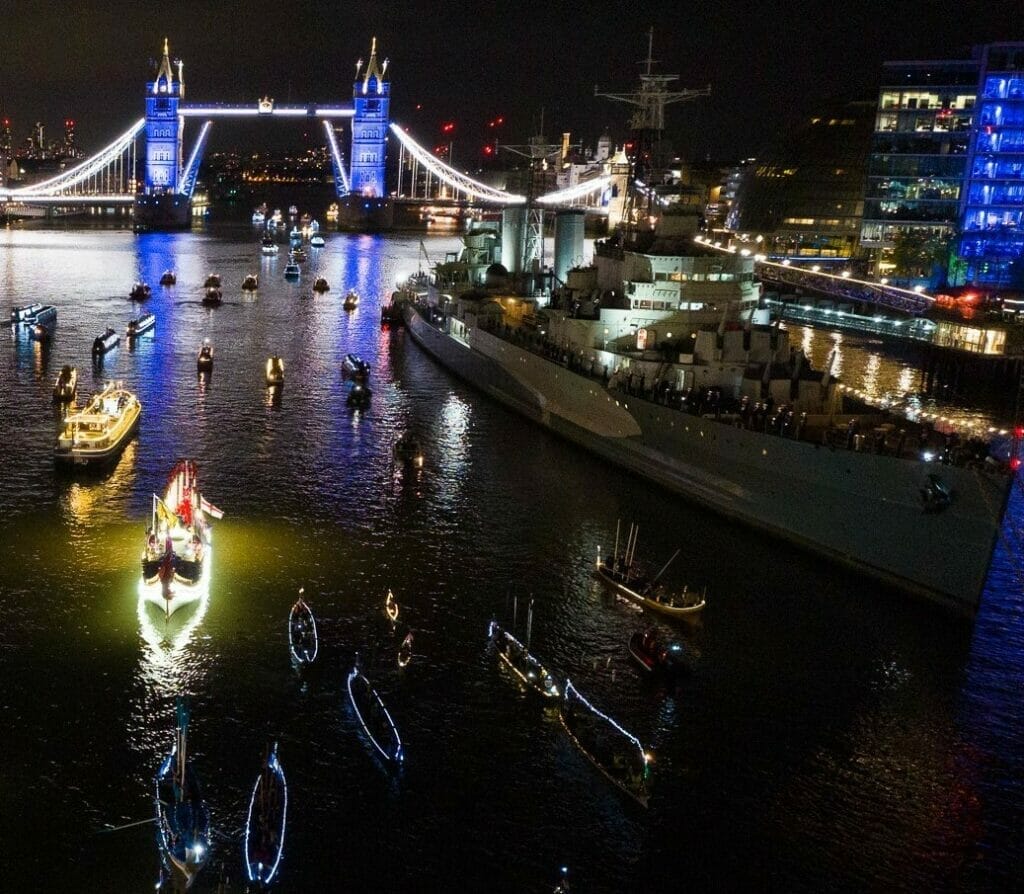 Maybe the most unique museum in London, the HMS Belfast is a real warship that has now retired into the more peaceful life of hosting exhibits that tell visitors all about Britain's naval history.
Operated by the Imperial War Museum, this imposing ship is moored on the Thames, providing a space where the whole family can explore the nooks and crannies of a real Town-class light cruiser, climbing stairs and ladders to see the interactive displays inside and the great river view of the city on the outside.
You can't overstate the importance of maritime power in making Britain and London what they are today, and there's nowhere better to get an inside view of that history than here.
Address: The Queen's Walk, London SE1 2JH
Open daily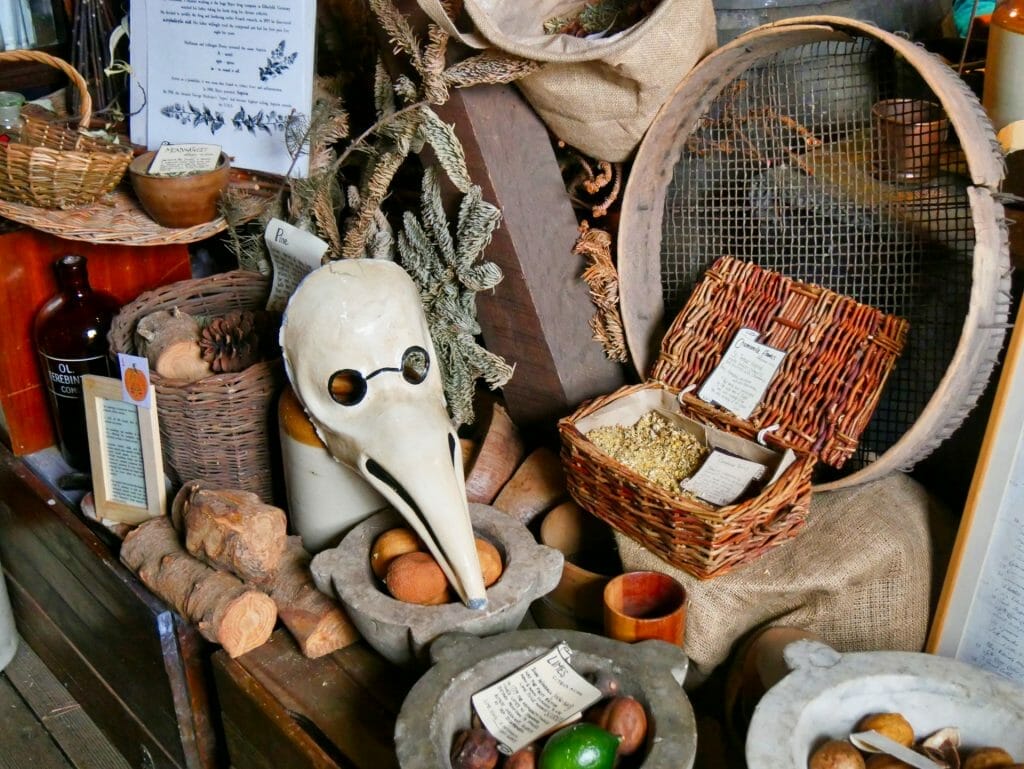 You'll have likely seen operating theatres like this before, in films or tv series, places of high drama and fine margins.
This is one of the world's few chances to actually get to explore one.
It's nestled away at the top of St Thomas' Church, up flights of stairs that only add to the feeling of climbing back in time, discovering an older London here far above street level.
This was the original site of St Thomas' Hospital, and numerous displays give an insight into what surgery and medicine were like in these more basic times.
This room was the first operating theatre that was solely built for that purpose, all the way back in 1822, and is one of the best insights you could have into the vital, agonizing development of surgery, complete with all the bone saws you could ever wish to see.
Address: 9a St Thomas St, London SE1 9RY
Closed Mondays, Tuesdays, and Wednesdays
The London Film Museum is dedicated to some of the biggest British films there are.
Formerly hosting the world's largest collection of James Bond vehicles, full fleets of glistening Aston Martins there to wander around, it became the Harry Potter photographic Exhibition, showing hundreds of images from the world-famous films in richly immersive rooms.
After soaking in this cinema history, you can even grab a drink in the UK's only Butterbeer bar, and drink like you're in Hogsmeade itself.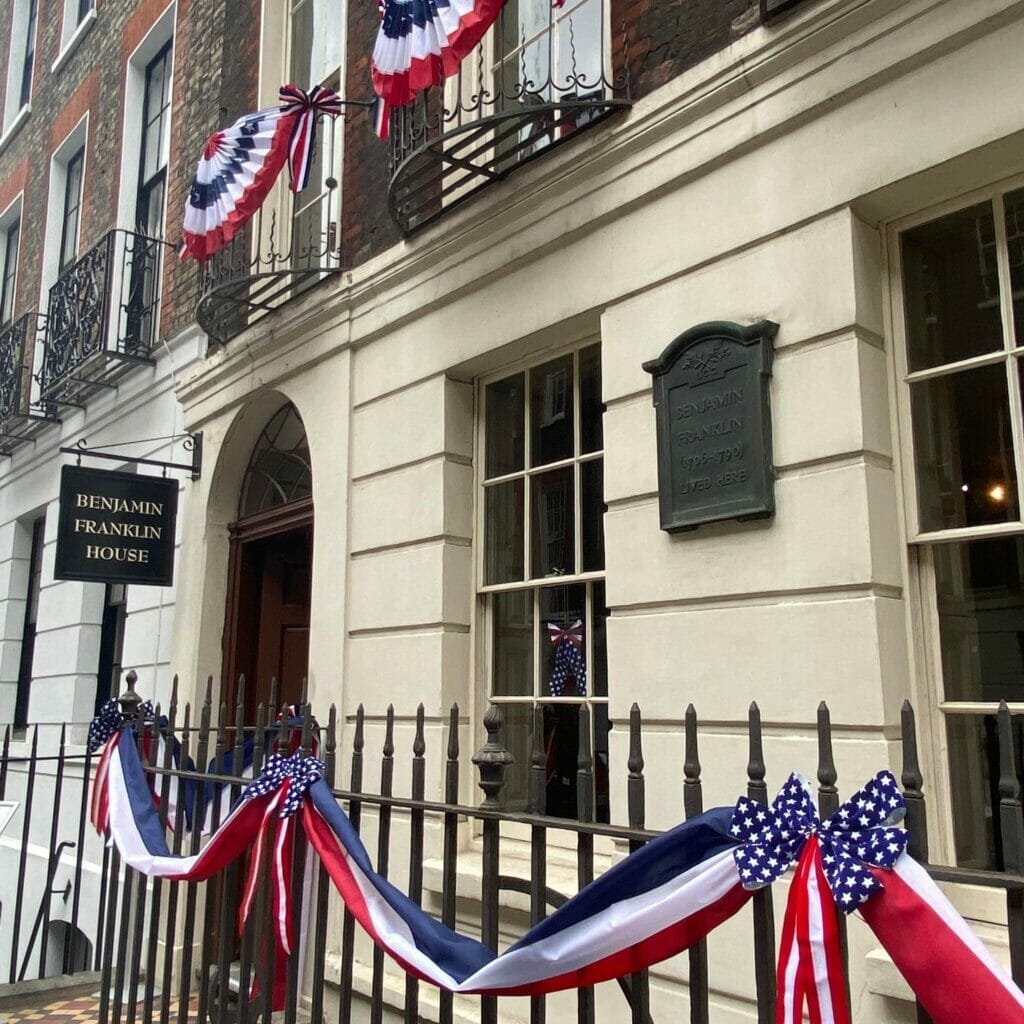 Not that many people know that Benjamin Franklin spent just under 16 years in London, and this classic terraced house is the only still-surviving home of this famous Founding Father of the United States.
It's nestled away just off Charing Cross Station, and while the commuter crowds hustle and bustle around the streets outside you can explore all five floors of this classic townhouse to really get an insight into this well-maintained house and the great man who once lived in it.
Different tours are available that focus both on the style of the house itself and also, of course, on Benjamin Franklin, or you can just walk the halls yourself, and soak in the genuine sense of history here.
Address: 36 Craven St, London WC2N 5NF
Open Friday, Saturday, and Sunday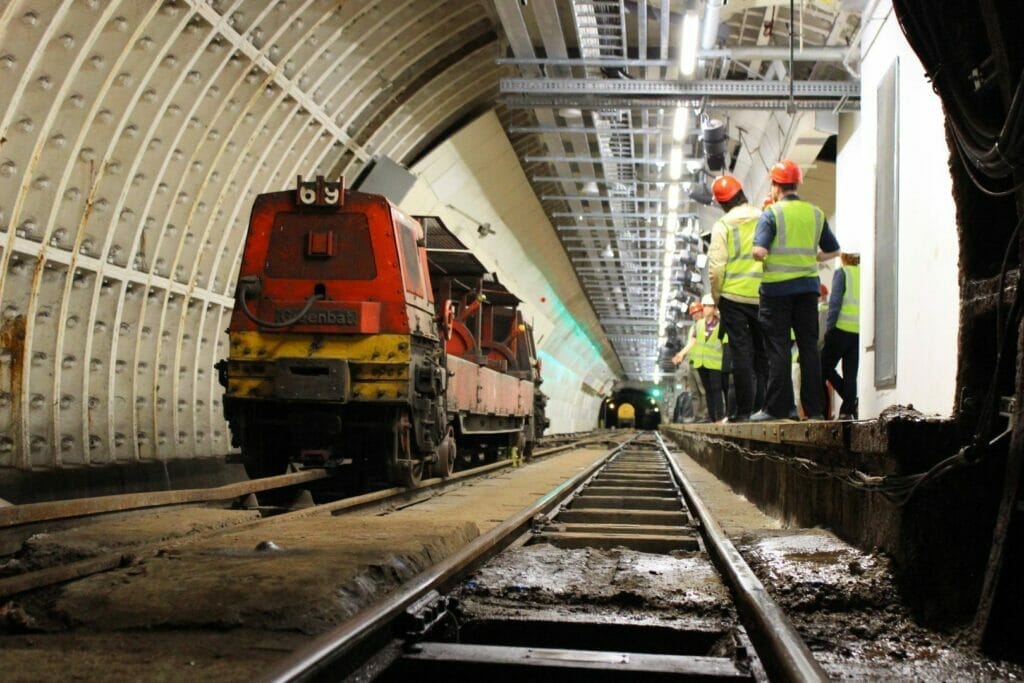 How often do you think about the post?
Like, really think about it?
It's normally just one of those facts of life, something that comes along and is stowed away.
But this great museum takes you behind the scenes to show you the history of what they describe as London's 'first social network'.
Permanent and changing exhibits show you the history of this vital service, but the absolute jewel in its crown is the private tube railway.
Deep below the ground, you can ride the Mail Rail, the previously closed to the public railway line that is used to keep the mail system of London going.
Address: 15-20 Phoenix Pl, London WC1X 0DA
Open Thursday to Sunday
What else should I not miss in London?
If you're visiting London soon, here's a very brief rundown of a few of my other favorites to make sure you don't miss anything!
Want more helpful London guides? Check these out!
UK Travel Planning Guide: the FAQs
🏥 Should I buy UK travel insurance?
Absolutely yes. Basic coverage is not expensive, and as a visitor you are NOT covered under the NHS. Compare policies and prices with Travel Insurance Master here, a big name in the travel insurance business, and cross that off your list.
🔌 Do I need travel adapters for the UK?
Yes, you do, otherwise you won't be able to plug in your electronics/phone/lifelines. I recommend this one, which is all-in-one so you can use it in other countries.
🚗 What do I need to drive in the UK?
The first thing you need to check out if you're planning on renting a car in the UK is this guide to driving in the UK for visitors – the roads, signs, and driving experience will likely not be what you're used to and it's essential to prepare yourself to stay safe and aware.
🛌 What's the best way to book hotels in the UK?
For UK hotels, Booking is the best site as it offers free cancellation on many properties. If you want an apartment, I always recommend VRBO over AirBnb.
📳 Will my phone work in the UK?
Yes – if you set it up right. Check out my guide on making your foreign phone work in the UK to ensure that you get the type of service you need.
🚿 Can I drink the water in the UK?
Yes, UK water is great and perfectly safe. But drink out of taps in any kitchen or use water fountains. Double check before drinking out of the taps in hotel bathrooms, though, as they may be on a different system.