As a coastal city in England, Brighton is obviously the place to see in the summer with long days of sunshine rather than the cold, dark winter, but I contend that a weekend in Brighton can be an amazing experience any time of the year if you really put your heart into it.
Spending two days in Brighton isn't going to give you enough time to see everything, but it is a really doable weekend trip to Brighton as there are trains running directly from London that pop you right out into the heart of the action.
I was first drawn to Brighton because the Florida girl in me is always looking for a beach, and while I am not necessarily used to the pebble and stone beaches in England, it was enough make me happy.
Whether you're hoping to spend a weekend in Brighton or are just on a day trip to Brighton, you'll want to check out this itinerary for 2 days in Brighton to get your imagination soaring.
The Perfect Itinerary for a Weekend in Brighton
A weekend Brighton is a weekend of guilty pleasure.
You don't come to Brighton to be the best version of yourself, you come to stuff your face with fish and chips and eat cotton candy as you gamble at the arcade and spend too much money in the shops.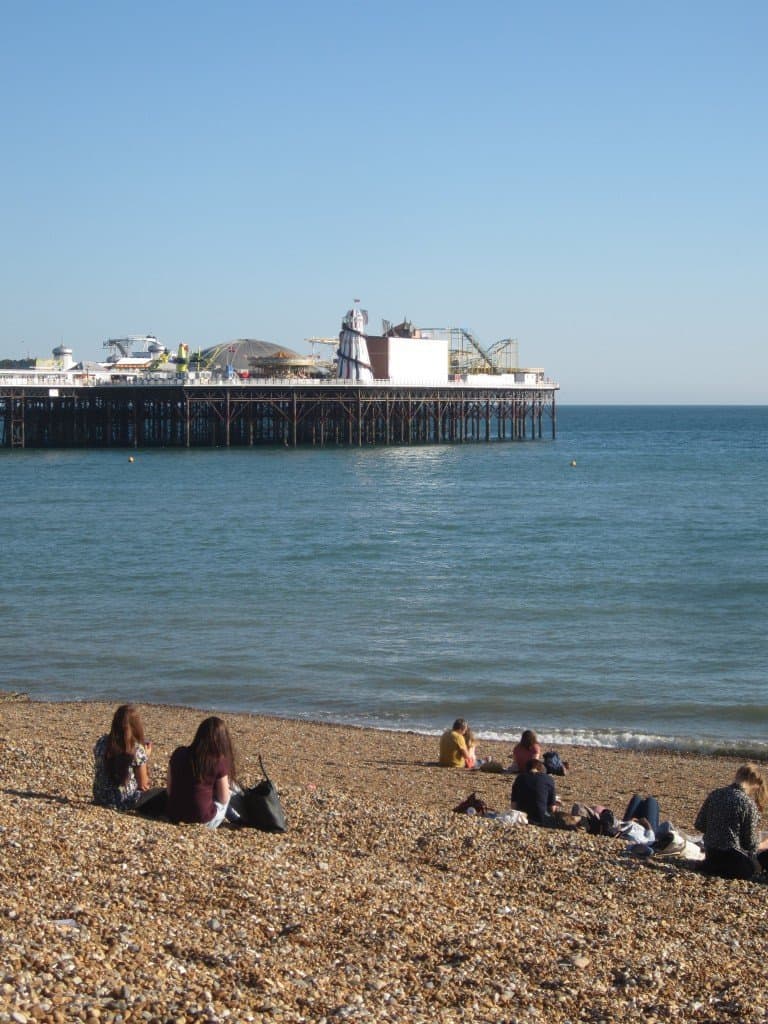 With that being said, I've put together a sample itinerary that starts Friday night and ends Sunday night so you can plan your things to do along the way.
Friday night in Brighton
Arrive in Brighton via train after work or drive down and park. As you might be getting in late, grab something quick like pizza or Chinese food to get fueled up and ready for the weekend.
What to Do in Brighton on a Saturday
Saturday is the day to really tourist it up in Brighton and see some of the main sights, including Brighton Pier.
Not far from the pier is the Royal Pavilion, a former royal residence built in 1787 in an Indo-Islamic style (or so says Wikipedia). At this point, it is REALLY hard to believe you're still in England.
The exterior is particularly striking and unusual for its Indian-inspired architecture, but once you step inside you'll encounter a whole new world of riches and decorations that truly define luxury by the sea.
Book a self-guided ticket to see the house or get a fully guided tour with a local expert.
You should leave a couple of hours to really take your time and appreciate Brighton Pavilion, so once you've finished it'll be around lunch time!
From Brighton Pavilion, walk to Brighton Pier where you'll spend the afternoon.
The pier is an iconic Brighton feature that stands out proudly in the lapping waves.
The latest pop hits and traditional arcade music fill the air, along with the sounds of screaming children being dragged away from their games.
Get fish and chips for lunch on the pier while overlooking the water.
Brighton Pier is such a famous Brighton landmark that you'll want to at least snap a few pictures, walk the whole length of the pier, and then go for a walk on the rocks underneath.
In the summer, spend the afternoon going for a swim in the sea or a long walk on the beach.
Brighton's beach is made of rocks, which feel cold and smooth underneath your feet and are free from the hassles of bringing sand back with you in the car.
The birds wander around the shore, picking up bugs from the water and eyeing up dropped ice cream cones.
When the sun is shining just right and the weather is warm enough, Brighton feels like miles away from the dark shades and dampness that seem to be the foundation of most English cities (sorry England, I love you, but…)
In the evening, book a lunch at a seaside pub where you can get all of the British classics while smelling the fresh saltwater in the air.
Saturday night should be spent exploring Brighton's nightlife, unless you're old like me and just prefer to go to bed.
Don't miss one of Brighton's most popular nightclubs for a night of dancing, or have a more laidback evening of stand-up comedy.
What to Do on a Sunday in Brighton
On a Sunday, Brighton can be a lazy town if you want to, filled with wandering past shops and slowly enjoying the sights and smells around you.
Sleep in after your late night out, and then have a full English breakfast at a local cafe.
This acts as both your breakfast and lunch, which gives you plenty of time to then hit the Lanes in the afternoon.
This area of Brighton is super cute and known for its fantastic window shopping and adorably winding streets.
Wander up and down them while peering into the windows and making your Christmas list. Eavesdrop on dining conversations and spend last month's rent on a pair of shoes you desperately need and will never wear again.
Stop for a coffee or tea in the late afternoon and sit outside to soak in the sun if it's shining.
Finish your weekend in Brighton by grabbing a sandwich and some chips from a local grocery store and heading to the beach with a blanket.
Watch the sunset over the West pier (now beyond repair and left to spend its days free from people and sinking into the ocean) and thank Brighton for the culture and joy-filled weekend it gave you!
Other Ideas for a Brighton Weekend
If you're looking for a particular type of activities to enjoy in Brighton on a weekend rather than just the main tourist ones, I've put together a few more guide to help you plan.
Romantic Things to Do in Brighton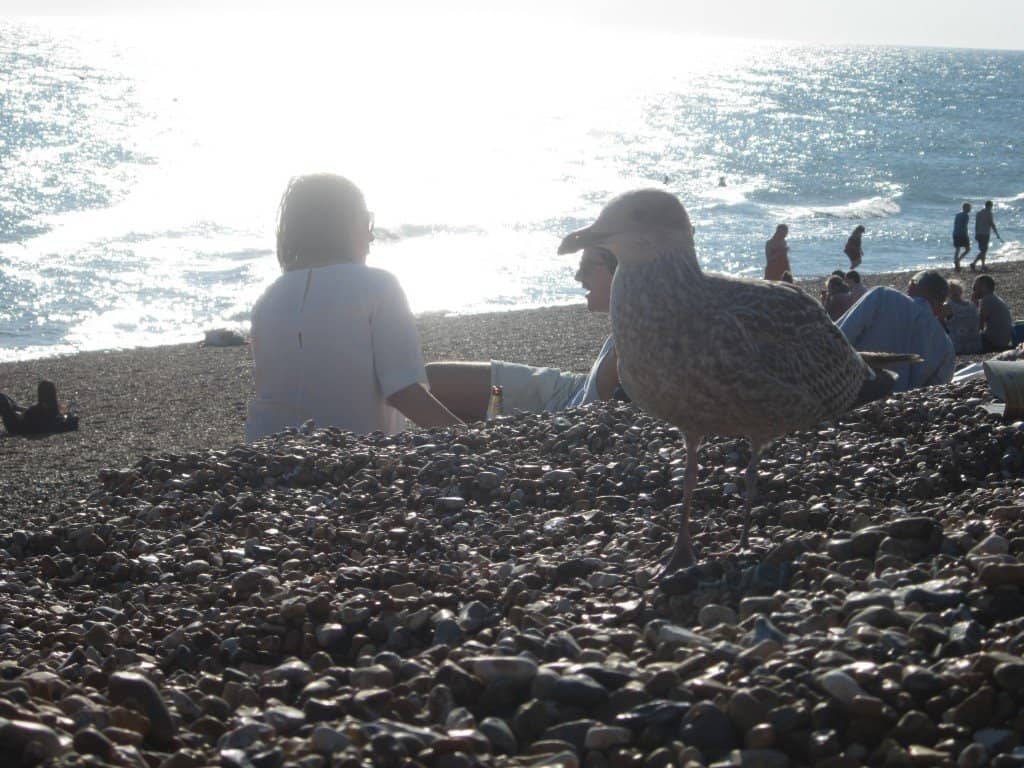 Free Things to Do in Brighton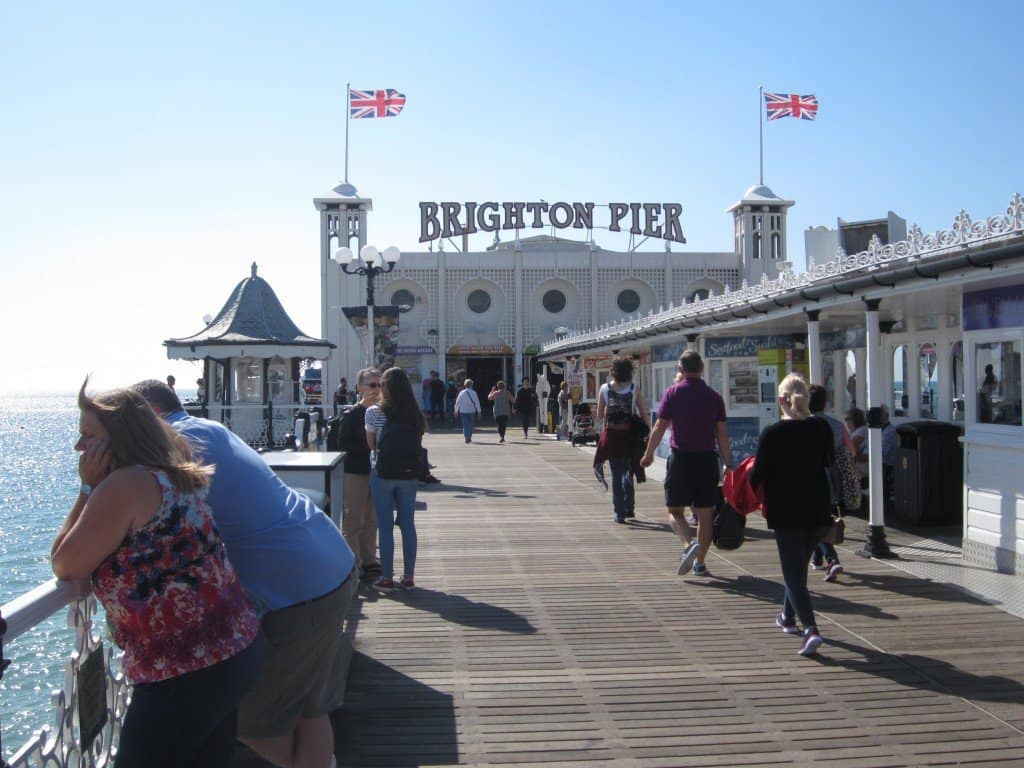 Indoor Activities in Brighton