This post contains affiliate links for which I may make a small commission to help keep the site running. You will not be charged extra for these items had you not clicked the links. Thank you for your help to keep the site running!
After a couple weekends of heading down to the Kent coast and exploring the best things to do in Dover, Deal, Walmer and more, we decided it was finally time to try out Dover Sea Safari, which is essentially a boat ride along the coast that departs from Dover and takes you to various destinations depending on which tour you book.
We had seen the Dover Sea Safari boats in the water every time we went, and also they run a Dover seal trip.
There is no better way to convince us to do something than to mention animal sightings, specifically seals because they're just so cute and floppy and…anyway.
GET A

FREE

UK GUIDE and ACCESS TO MY PLANNING FB GROUP
With 50+ pages of helpful travel tips and the "best of" UK lists, this is your ad-free key to your UK trip.
If you're considering heading out on the water with Dover Sea Safari, I've put together this comprehensive Dover Sea Safari review to help you decide what tour to book and decide between Dover Sea Safari's Wetwheels and the Dover Explorer boats.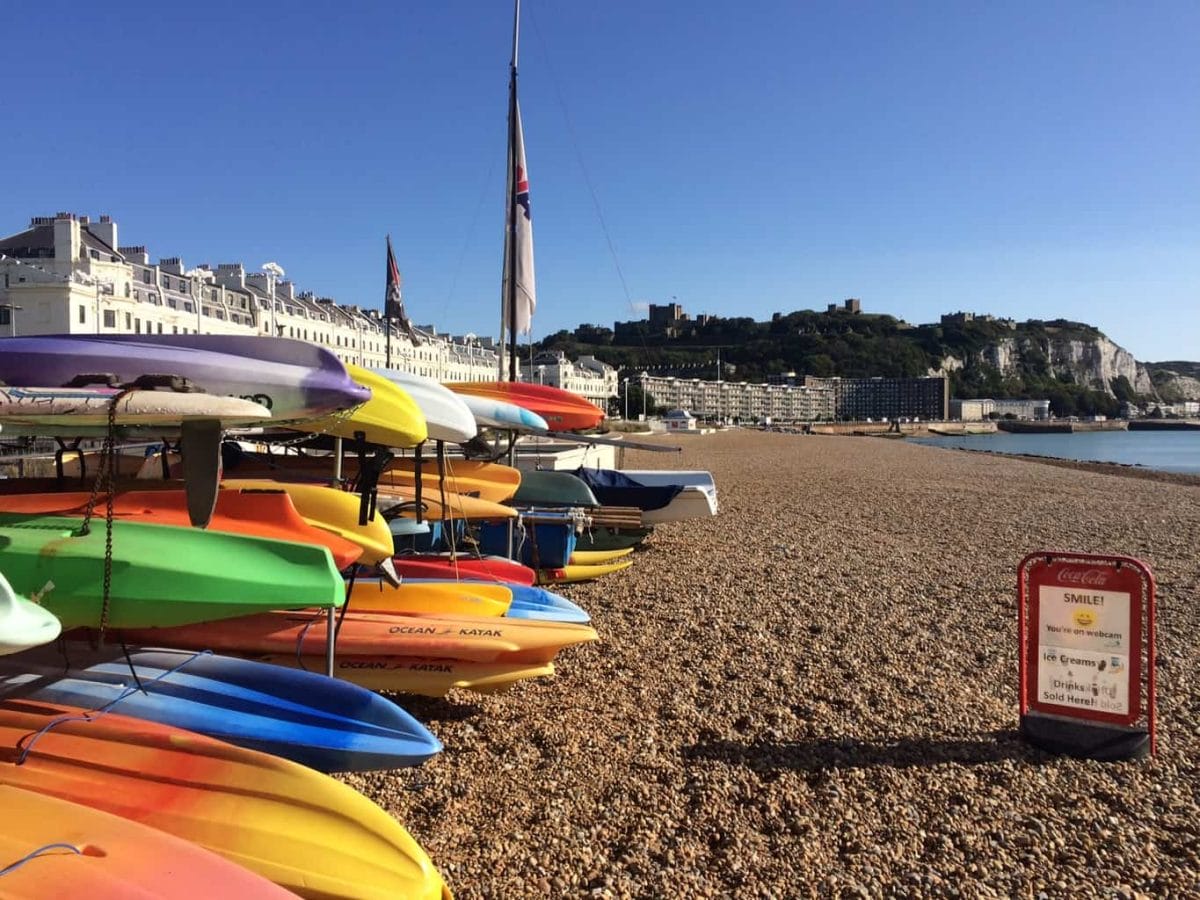 Dover Explorer
There are two types of boats you can book on when you sign up for a Dover Sea Safari tour.
The most popular in their marketing and the one that seems the most used is the Dover Explorer.
This is a passenger RHIB speed boat, as listed on their website, which meant absolutely nothing to me as someone who has not spent a lot of time around boats.
If you're the same, then here's the crux of my Dover Sea Safari review: the Dover Explorer is a super fast, amazingly fun, and bright orange boat that is going to give you a ride unsafe for people who don't like fun and/or getting wet.
This is the option to choose if you're ready for an adventure and to do something a little bit outside your comfort zone while seeing one of the most beautiful places in England.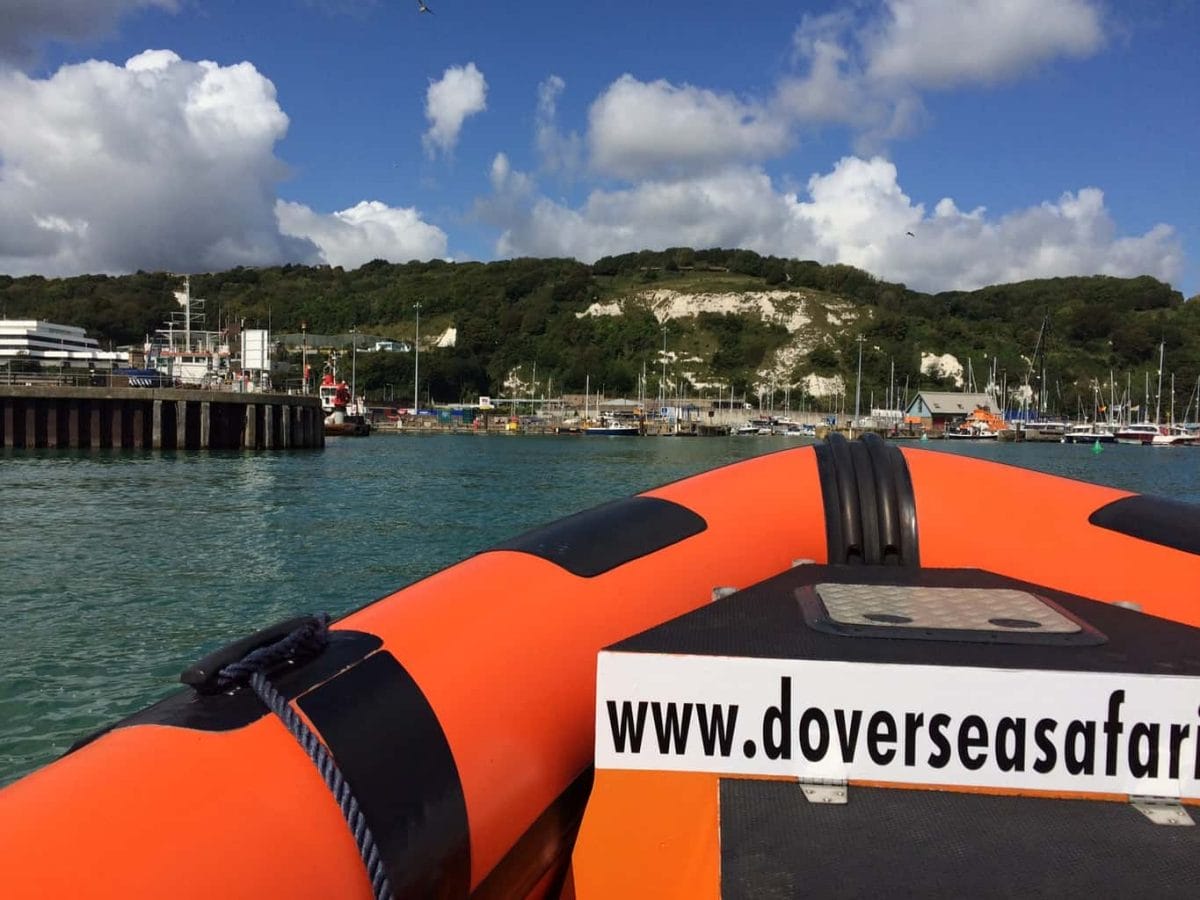 I have to admit at various times I was a bit like, "Hmmm, IS THIS BOAT GOING TO TIP OVER AT ANY MOMENT?" but we made it in one piece and they provide life jackets and a safety briefing so you feel prepared for the adrenaline about to run through you.
Dover Sea Safari Wetwheels
The other type of boat you can book onto is called Wetwheels, and this is a Hi-Speed catamaran.
This option is great for people who want a little bit less of the "thrill" but still want to see all of the sights, as well as people with mobility issues.
You sit on the back of the boat rather than down "in it" like the Dover Explorer feels like, and while it is still high speed and fun, you're not going to be a bit more removed from the "elements" as it were.
Wetwheels is a good choice for families with infants and grandparents who don't have the need for speed, and it's also the only boat used for longer tours like the Maunsell Forts tours for passenger comfort.
Dover Sea Safari Experience
There are multiple tours offered every day and each week, information on which is below.
But I wanted to share my experience with Dover Sea Safari so that everyone interested in this Dover Sea Safari review could have a better idea of what to expect on the day.
Firstly, we went on a Secret Seal Safari at 9:30am the Saturday of the August bank holiday weekend.
We booked about 3 weeks in advance (more information on how to book is below), knowing that tours might get sold out.
We had actually tried to go on the same bank holiday weekend the previous year, only to find the tours were sold out, so we didn't want a repeat!
In hindsight, it was a great choice to book on the Saturday as the Sunday was too windy for the boats to go out and if we had booked a safari that day, it would have been cancelled.
Dover Sea Safari will refund your money if your tour is cancelled due to weather, as they follow strict guidelines on when it is safe for the boats to go out and the weather will mean they can't go out if the wind is above a certain strength.
The paperwork asked us to get to the Dover Sea Safari office 30 minutes early so that we could take care of some signatures and safety briefings.
When we arrived at 8:55am (early, just the way I like), we were one of the first people there.
We had to all put down our emergency contact information and sign some paperwork, which is never really comforting, but necessary.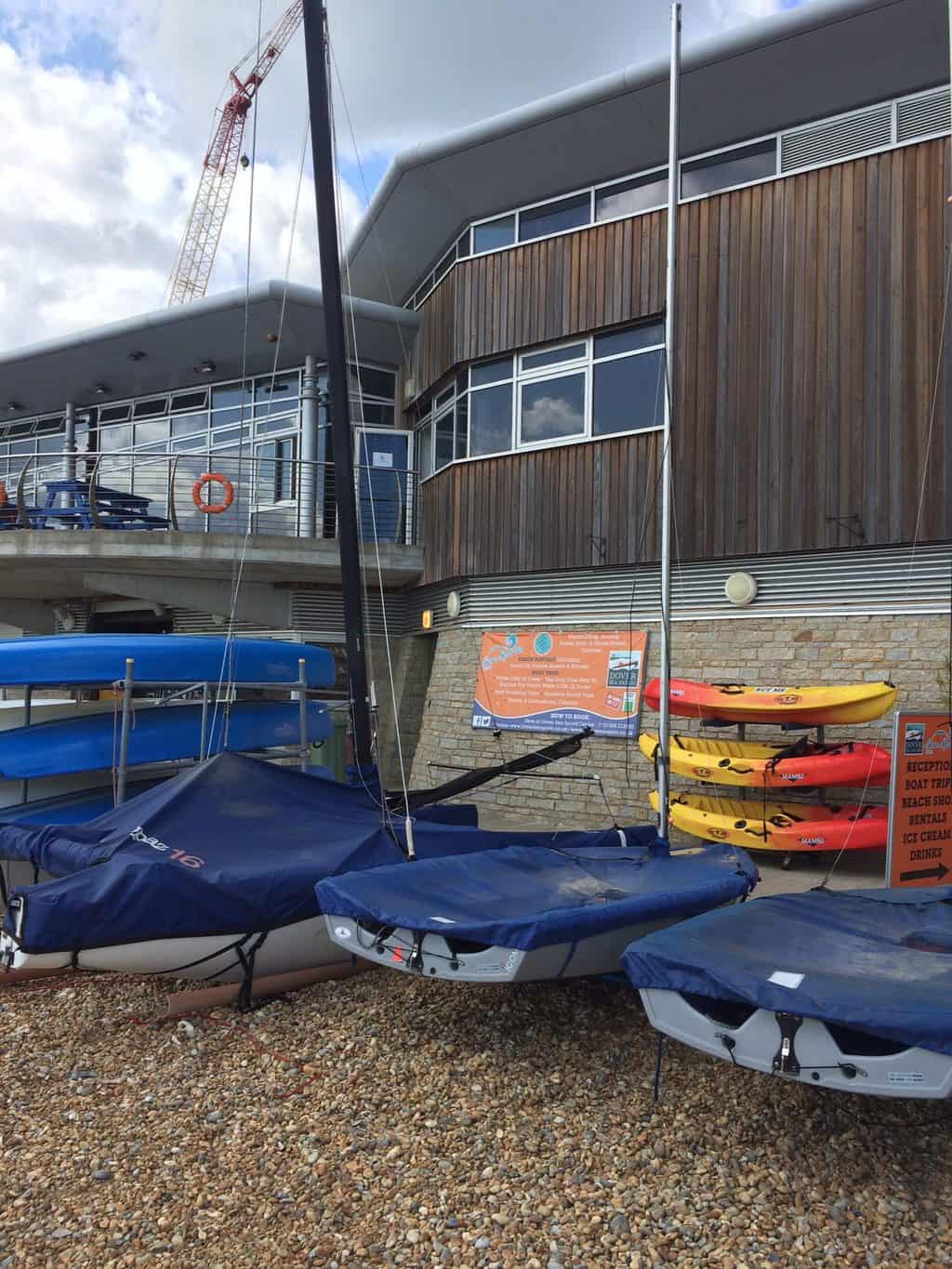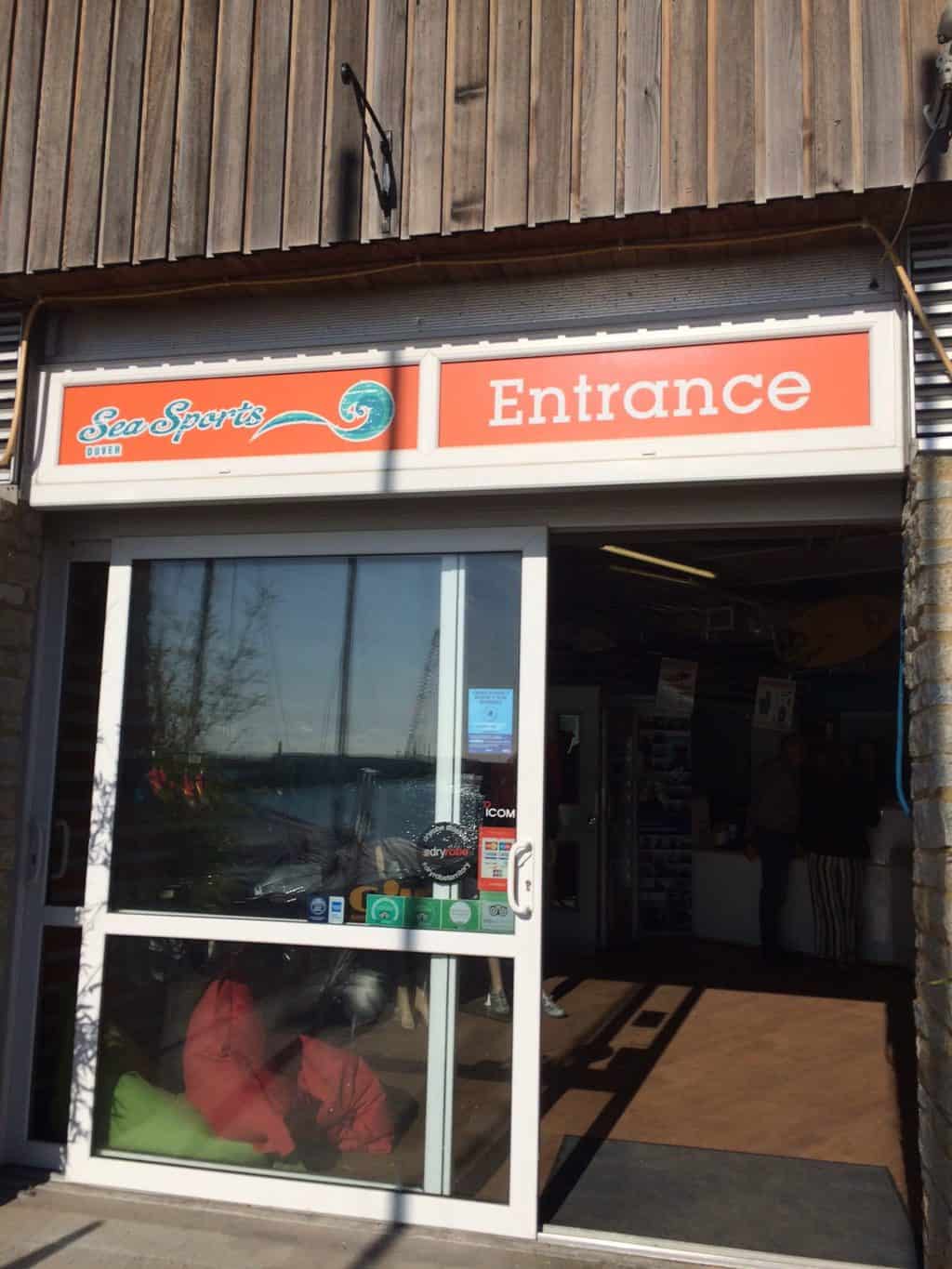 Then, we had a little bit to enjoy the view from outside the office and watch the swimmers in the water.
At about 9:20am, we were called back into the office where we were given life jackets and waterproof coats by our captain, who also talked us through important safety instructions on how to use our life jackets and how to put them on properly.
The staff were more than willing to help everyone who needed it and made sure to check each person's jacket to ensure it was ready to go.
Luckily, they aren't the bulky orange life jackets like you think of when you first hear "life jackets," so once you get out on the water, you hardly notice you have it on.
Once we were all suited up and ready to go, the captain walked us over to the marina to where the boat was waiting.
We hopped in and had another safety briefing about where we could find certain emergency tools on the boat, and then we were off.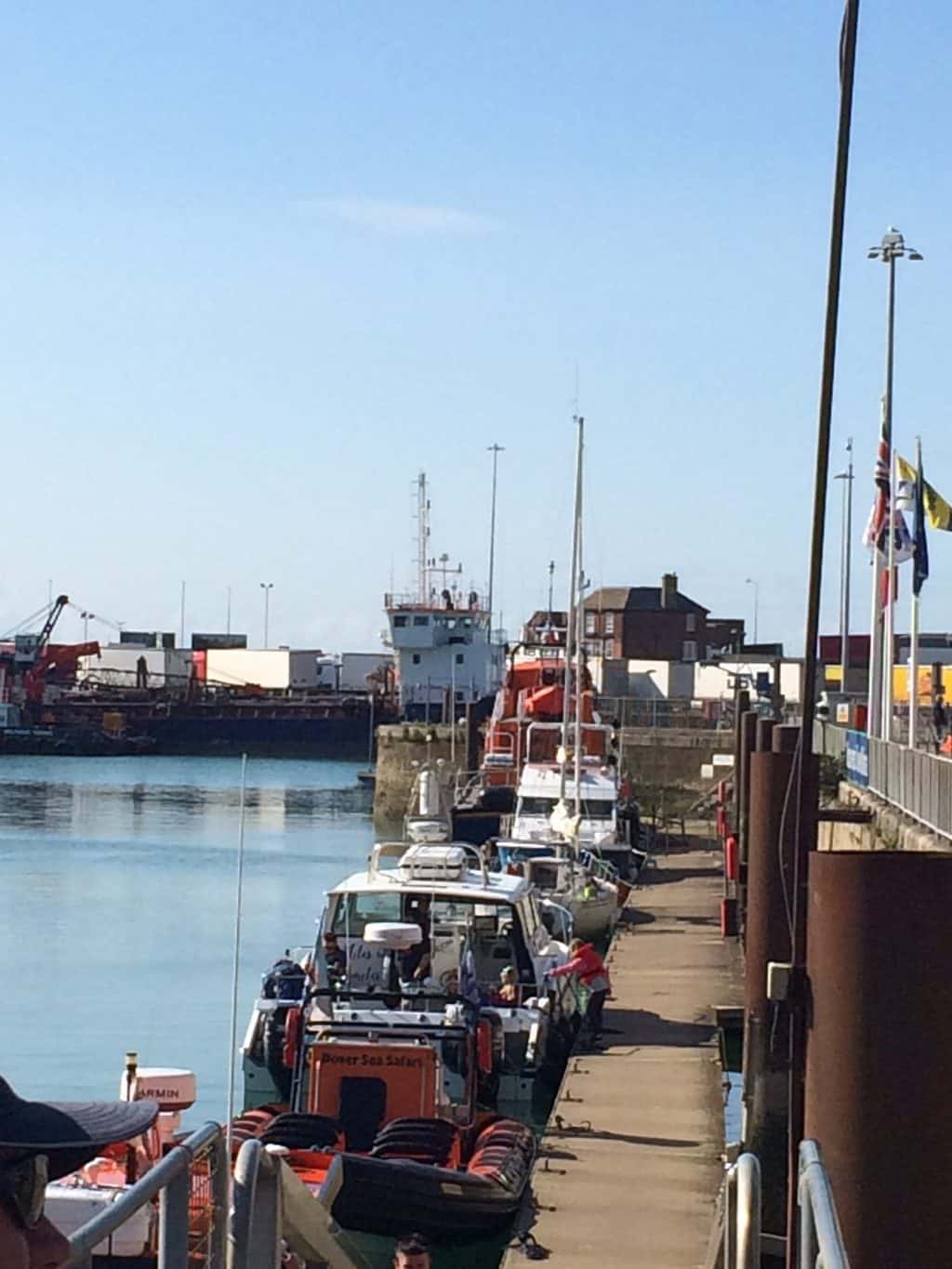 To get out of port, you have to go much slower than you do out at sea, so we had a nice leisurely boat ride past some landmarks and out to the breakwater.
Once we had cleared that area, suddenly we took off and started bouncing along the water and that's when you really started to feel the wind in your face and had to hold on to the seat in front of you to stop your teeth from chattering.
This was one of the best parts, suddenly cruising along at high speeds along the coastline and taking in the cliffs from a vantage point that I had never seen before.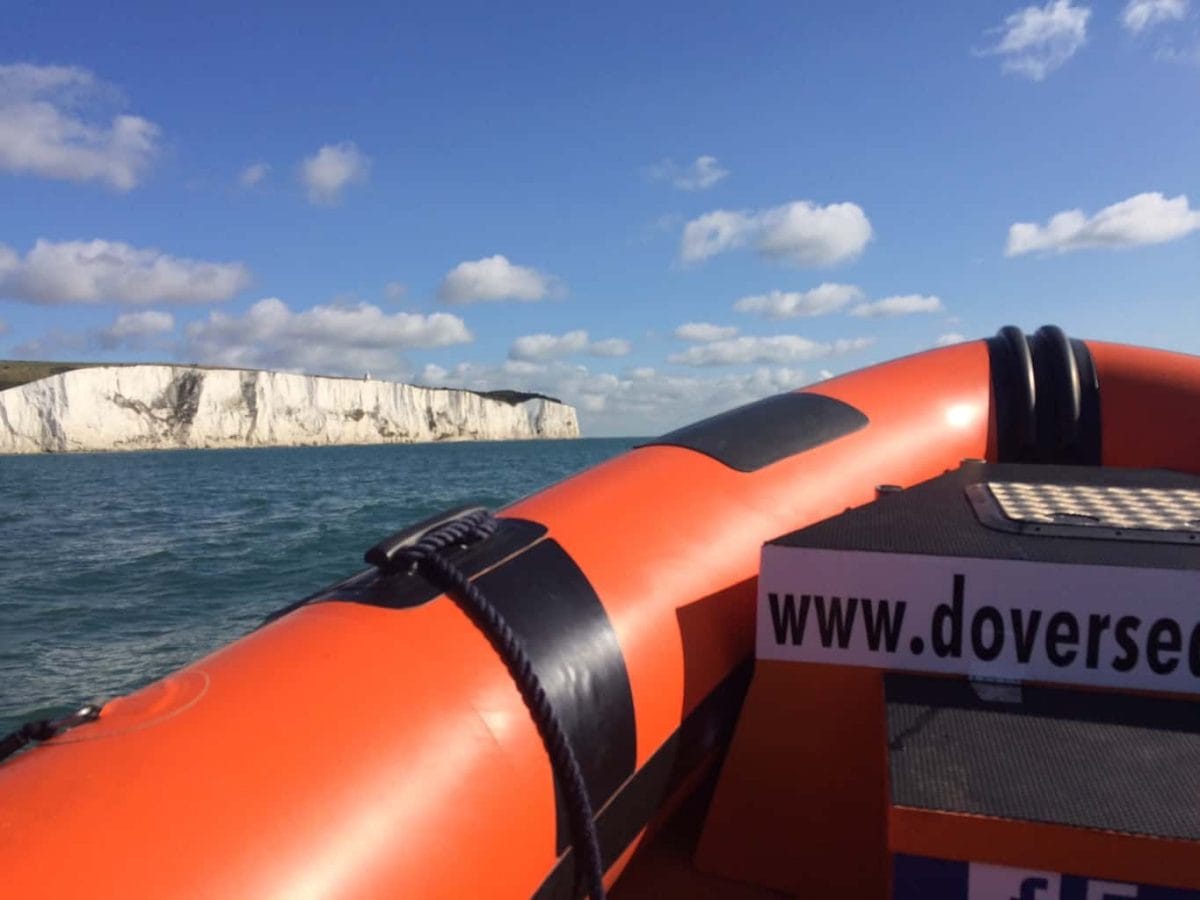 It takes about 45 minutes to get out to Pegwell Bay, where the seal watching is, and along the way the captain would give us some history of the areas we were passing and I was trying to snap pictures with my phone without accidentally throwing it overboard (do not recommend).
When we got to Pegwell Bay, we slowed down a lot and then went very calmly into the waters up towards the seals, who were not at all bothered by us being there.
In fact, 4 other boats were there as well as part of other Dover seal trips.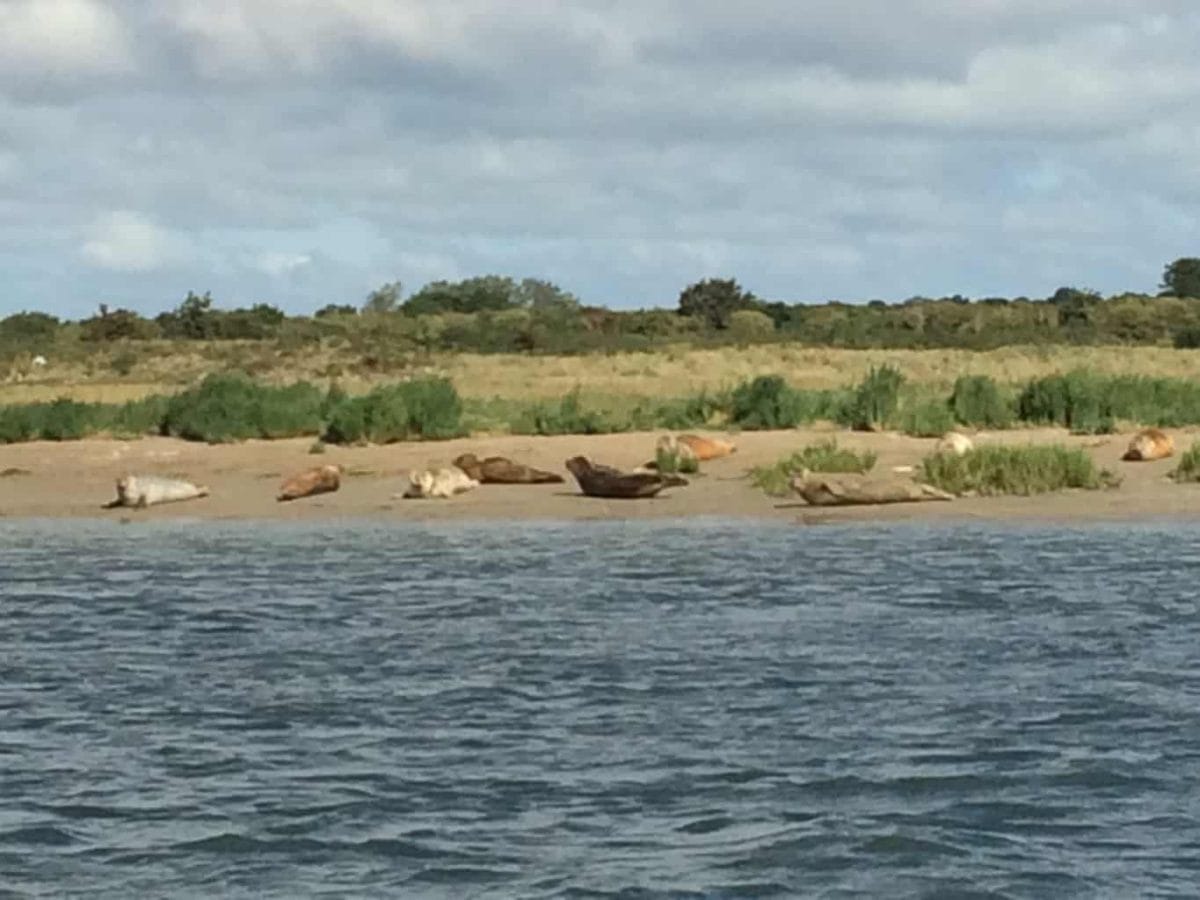 The captain explained how the seal colony was found and pointed out some of the individual ones they track (one of them likes to stay off by herself away from the group with just one friend – I CAN SO RELATE, SEAL!).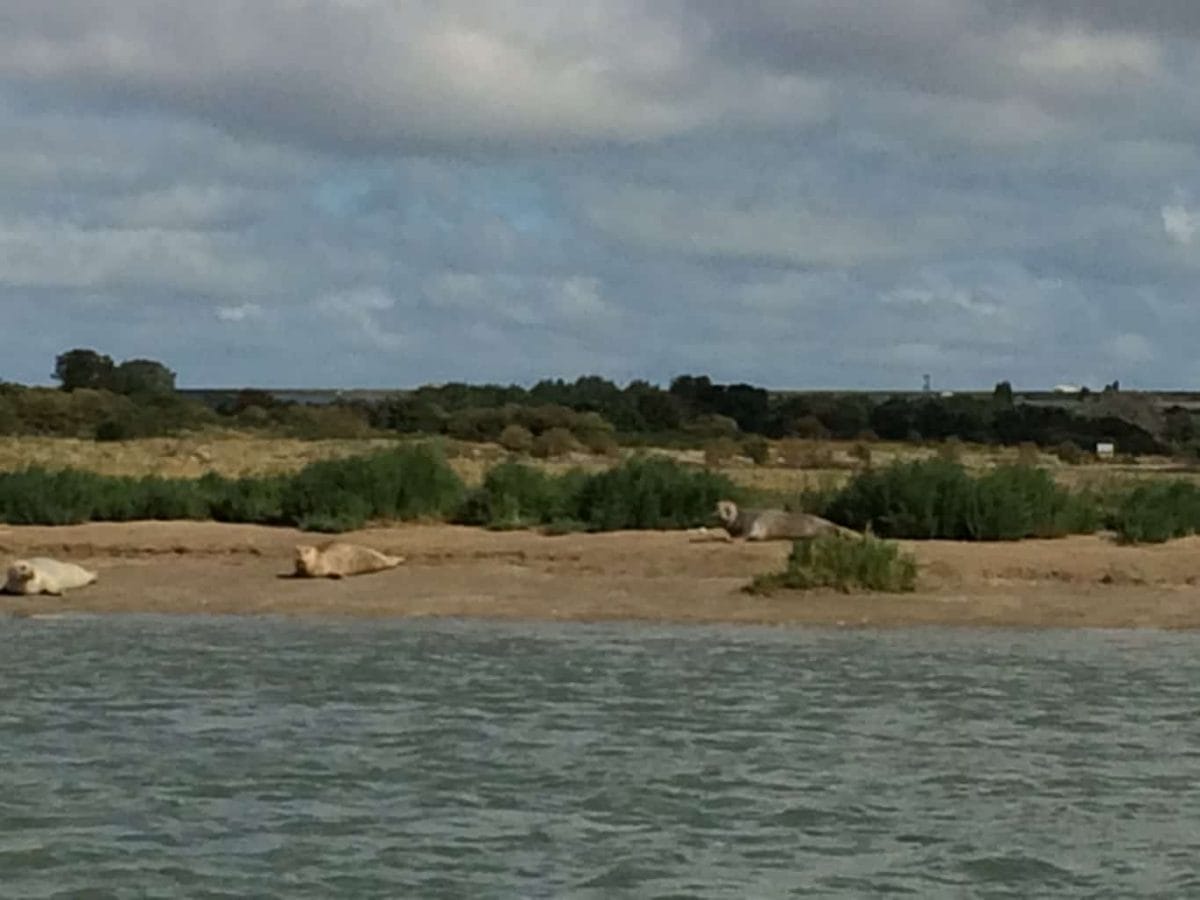 We stayed there for about 20 minutes until it was time to head back to Dover marina.
Again, it took about 45 minutes on the way back, but this time was filled with a bit more splashing than the trip out!
The captains of both Wetwheels and the Dover Explorer were making a point to try and get us a little wet, and I was suddenly very grateful for the use of their waterproof coat.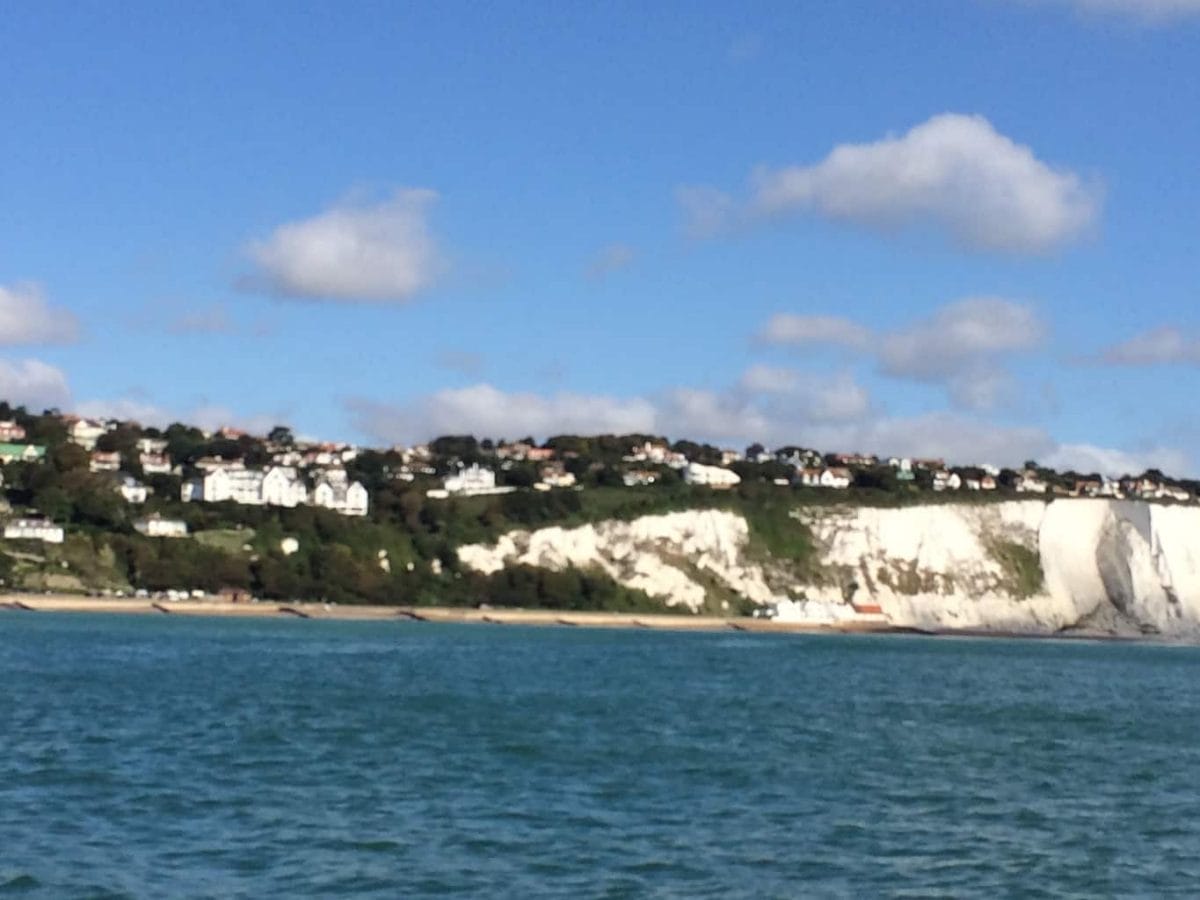 Once we were back, we walked to the Dover Sea Safari office, returned our coats and life jackets, and went on our way.
Overall, it was an amazing morning out, well worth the money, and I would highly recommend it to anyone who wants to do something a bit different in the Dover area.
Read more below about the different types of tours offered and other need-to-knows.
Dover Secret Seal Safari
The Dover Secret Seal Safari is the tour we took and the one I wrote about above, but the basic idea is that this Dover seal tour takes you from Dover out to Pegwell Bay to see a colony of common harbor seals.
You go along the coastline from Dover to Walmer to Deal to Sandwich and then through the River Stour to Pegwell Bay.
The boat shuts off when you get to the seal-watching spot so you can enjoy in peace.
The duration of the Dover Secret Seal Safari is about 2 hours long.
Dover White Cliffs Tours
The Dover White Cliffs Tours take you out from the Dover Marina to Langdon Bay, and along the way you'll spy castles, piers, and off course the stunning white cliffs along the coastline.
The captain will tell you more about the history of the area and the stories and legends that make the white cliffs such as fascinating area to explore.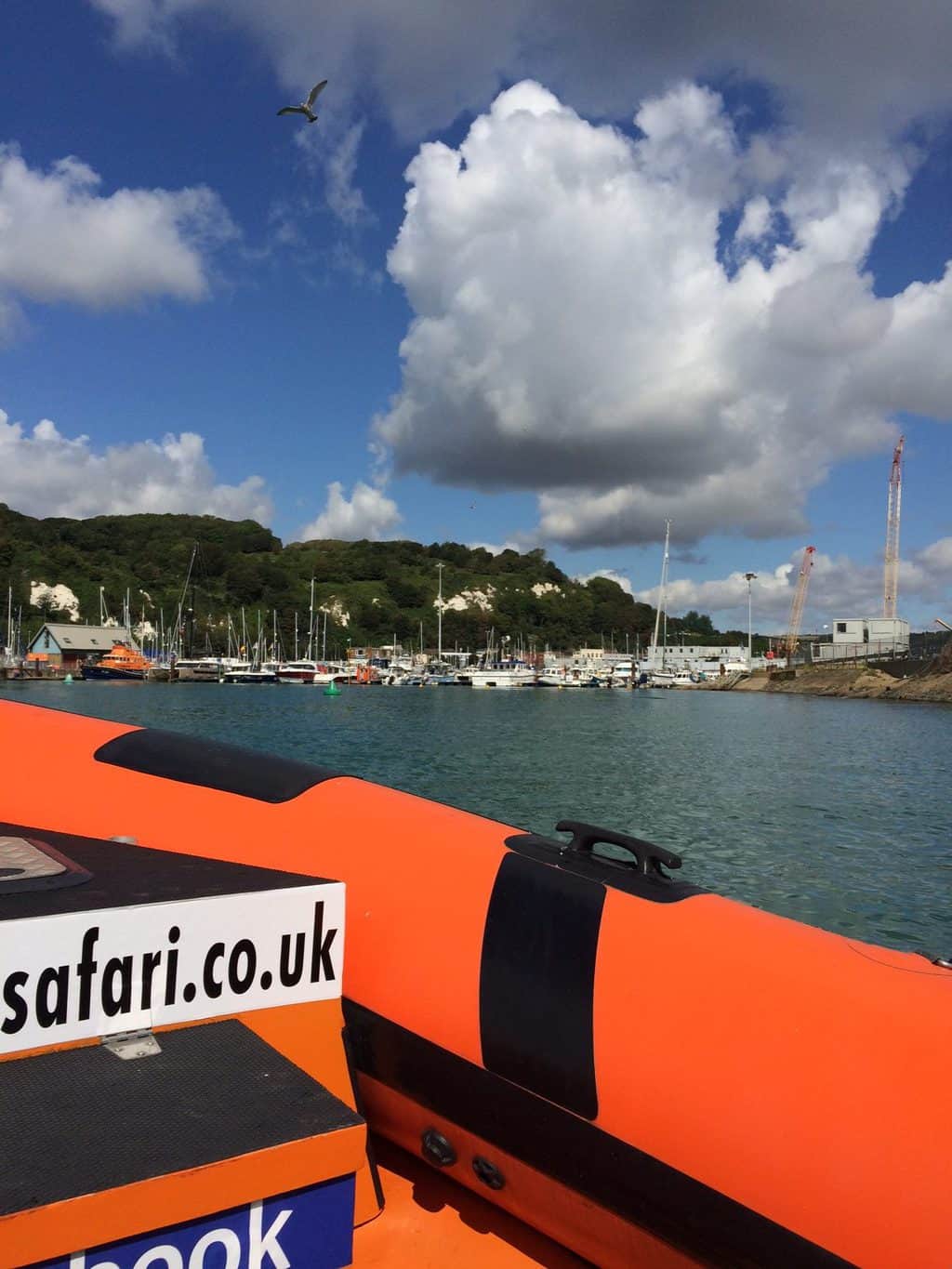 The duration of the Dover White Cliffs tour with Dover Sea Safari is about 1 and a half hours long.
Goodwin Sands and Seals
If you're ready for an awesome expedition out to a sandbar where you can enjoy a picnic lunch and walk around, the Goodwin Sands and Seals tour is for you.
It takes off from Dover Marina, and then takes you out to the Goodwin Sands, where you can find the remains of wrecked ships and keep an eye out for seals basking in the sunlight.
This tour involves actually getting out and having a look around, and the duration of the Goodwin Sands and Seals tour is about 3 hours long.
Maunsell Forts
Due to Dover's wartime history, there's a lot of secrets to be uncovered in the area.
Some of these are actually out to sea, and the Maunsell Forts tour will take you along the Kent coastline to some of these historic forts so you can learn more about their purpose and delve into the history of the area.
The duration of the Maunsell Forts tour is the longest of the tours offered by Dover Sea Safari at 4 hours long, and it takes place exclusively on the Wetwheels boat.
Dover Sea Safari Pricing
The current prices for Dover Sea Safari tours are as follows…
Secret Seals Tour:
£50 for adults
White Cliffs Tour:
£40 for adults
Goodwin Sands & Seals:
£85 per person
Dover Sea Safari Opening Times and Hours
Dover Sea Safari operates tours on most days at different times depending on the tides and time of year, so it's always best to check the website for hours of the actual tours.
If you want to come into the Dover Sea Safari office in person to check things out or book onto a tour, they're open from 9:30am to 4:30pm daily.
You can also call or e-mail.
Dover Sea Safari Parking
Parking for Dover Sea Safari tours is available along the promenade in Dover as pay and display parking.
This can get very busy during events or bank holiday weekends, so make sure to leave time to find a space and walk to the office.
We ended up parking right outside as no one was around at 8:55am on a bank holiday Saturday, but that won't always be true!
You can also arrive on foot from Dover Train Station.
Check out how to get from London to Dover by train.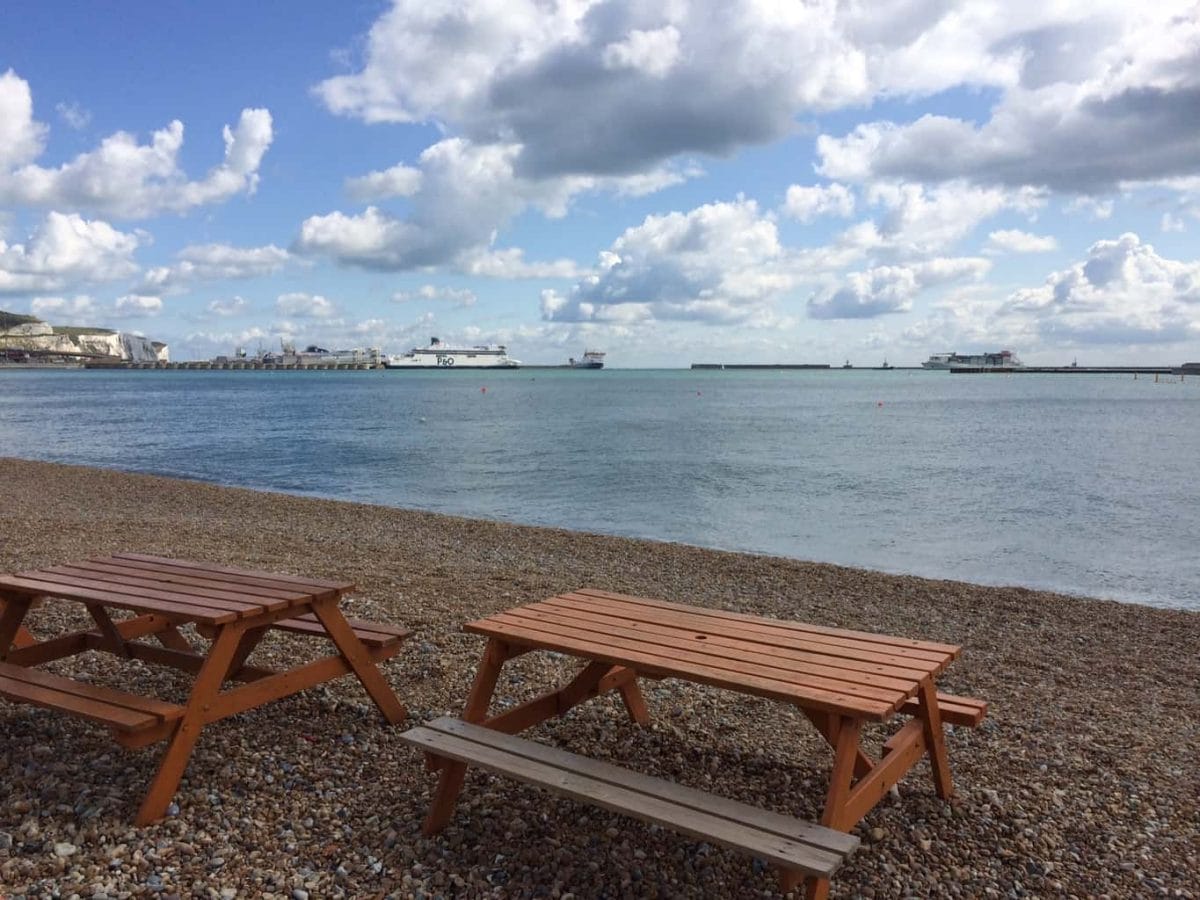 What to Bring to a Dover Sea Safari Tour
Your Dover Sea Safari captains will give you a life jacket and an oversized waterproof coat to put over your clothes, but there are some other things you should consider bringing:
Other than that, leave all of your valuables at home and enjoy the ride!