This post contains affiliate links for which I may make a small commission to help keep the site running. You will not be charged extra for these items had you not clicked the links. Thank you for your help to keep the site running!
Let's face it – part of the fun of heading to London is figuring out what to buy in London to take home and show all of your friends and family how sophisticated and worldly you are!
Whether you're traipsing through Harrod's trying to find the cheapest things to buy or you're spending time wandering the gift shop at Westminster Abbey, there is a seemingly unlimited number of things to buy in London that it can be overhwhelming.
Do you want the Queen bobblehead from Camden Market, a new pair of boots to remind you of the trip, something iconically British, something vintage, something new?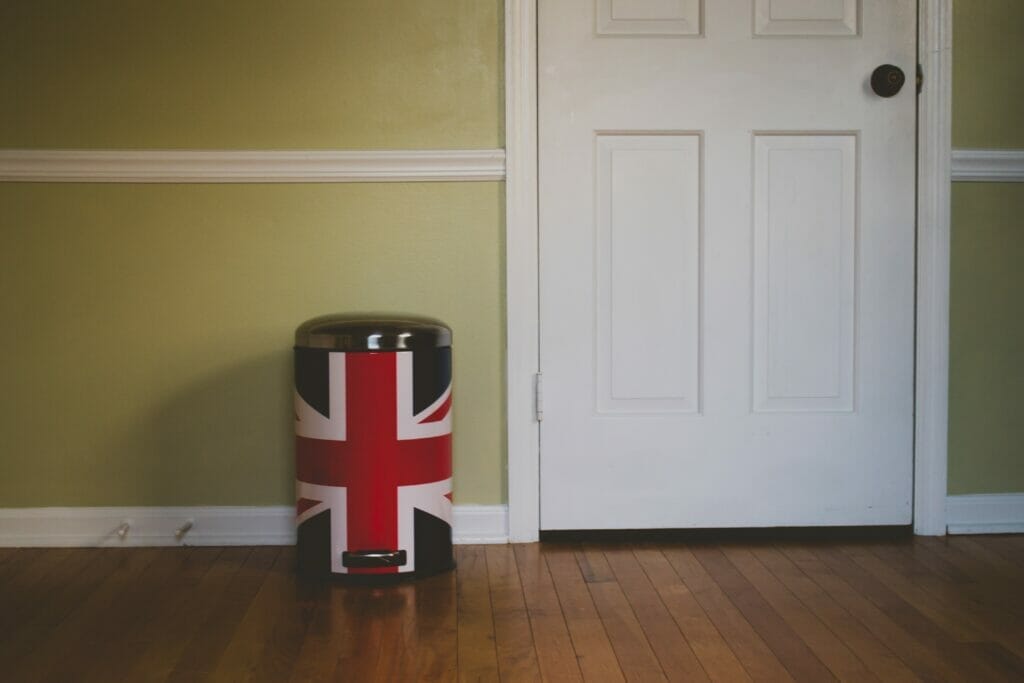 In this guide to what to buy in London, I've got plenty of ideas for the best London souvenirs so you'll have the right things to remember the trip by.
Hey! Sidenote! Planning on visiting the UK or moving to the UK?

For more advice, photos and friendly help, click here to join my UK Travel Facebook group to carry on the conversation with fellow travelers and UK experts.
Wait, stop!
Before you keep reading, I just wanted to make sure you know about my expert 7-day London itinerary that includes all of the iconic attractions plus off-the-beaten path activities and restaurants, as well as step-by-step walking and public transportation directions!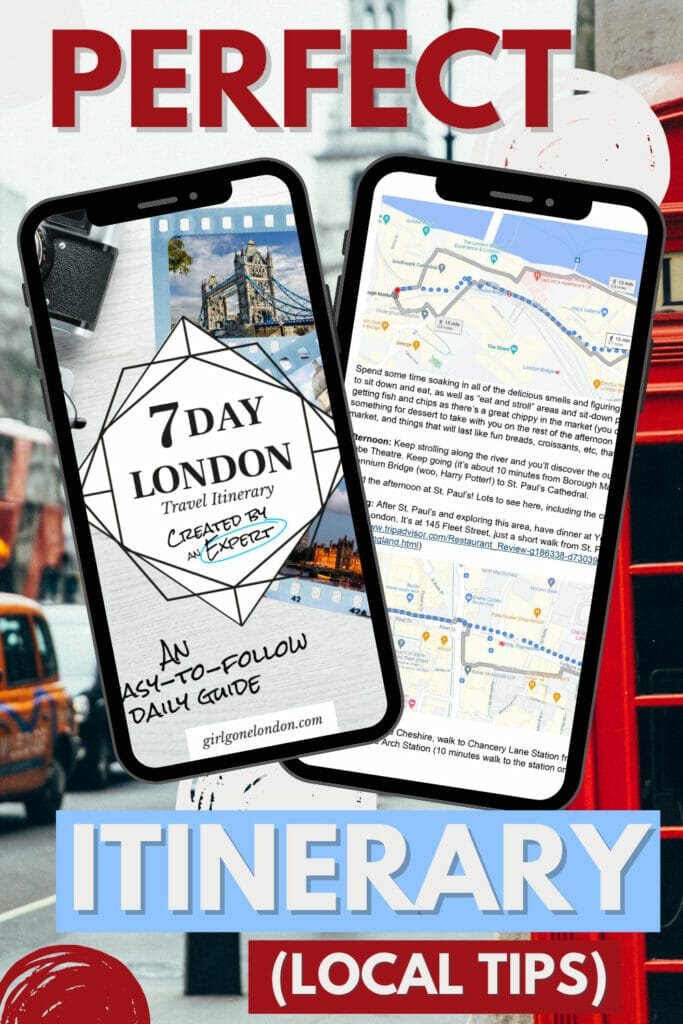 It can be stressful spending so much money on a London trip and not knowing if you're fitting everything in or making the most of your time.
To help you out, I've taken my 10 years of London experience (starting as a visitor and then as a resident) to make sure that you have the ultimate step-by-step itinerary that will make sure you see the real London.
And, hey, if you're not coming for exactly 7 days or already have some plans, don't worry, as it's editable so you can mix around the days, incorporate your own ideas, or pick and choose which days to follow.
1. A Teapot
It's so true about tea: the Brits love it.
What may seem like a stereotype to the rest of the world is very much alive in the UK.
They like drinking tea, talking about tea, and making sure that all guests are treated to the right kinds of tea!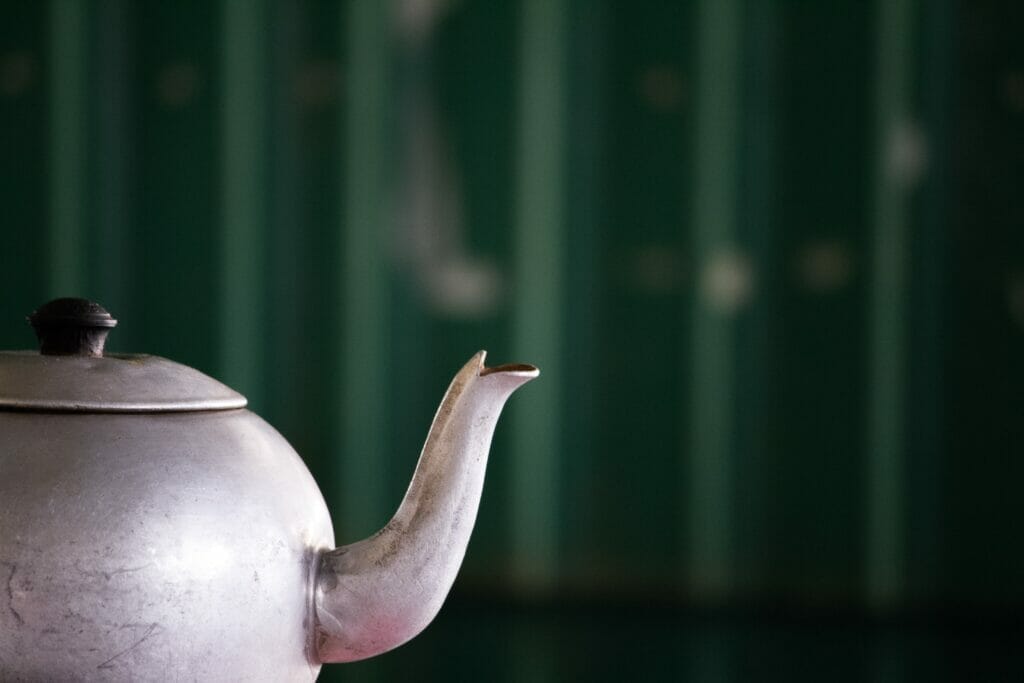 Sometimes, I prefer to buy London souvenirs that aren't ever going to disappear like food products, and a teapot fits that need beautifully.
Stop into an English department store like John Lewis or Selfridge's and browse their collections of teapots.
You'll find everything from floral prints to London-themed teapots to designer teapots and more.
This is one of the best gifts to purchase in London and can be a memorable souvenir for tea drinkers around the world.
2. English Tea
From Twinnings to Taylors of Harrogate, British tea is not just a must-try in London, but also a must-buy.
Super easy and light to carry in your suitcase back home, stop by a dedicated tea shop like Whittards in Covent Garden to browse their extensive collections and find some souvenir tea to take home.
You don't have to stick with the classics like English Breakfast tea either.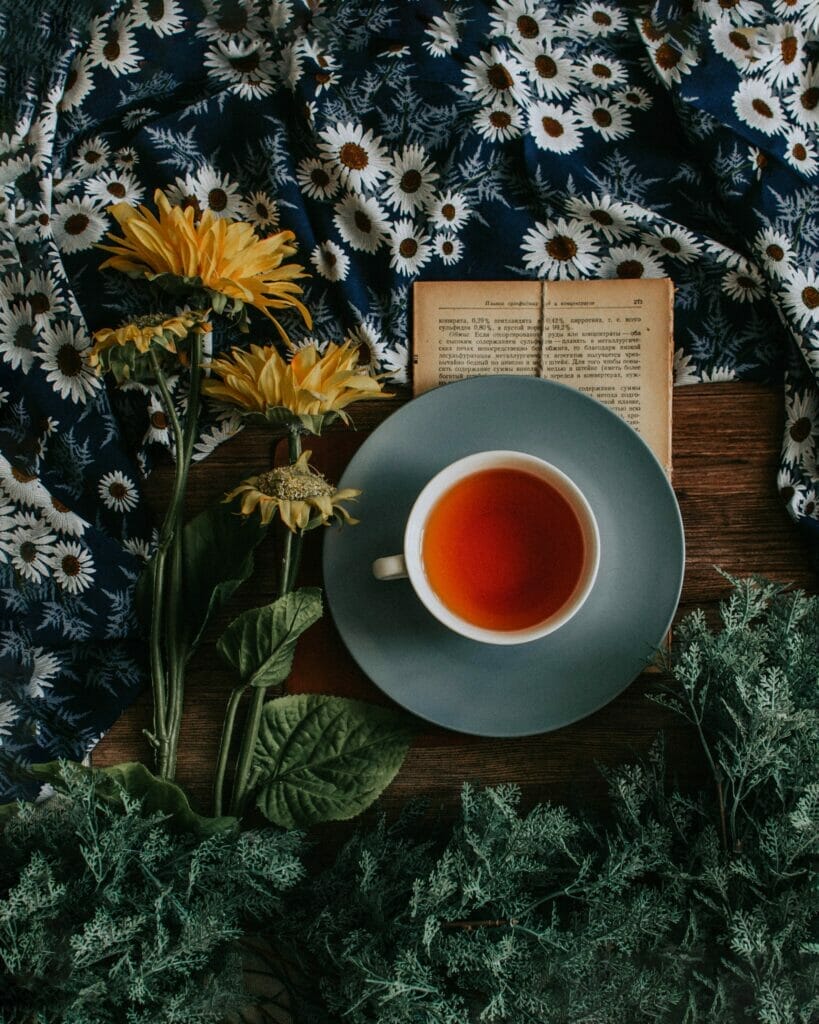 You can branch out to rose teas, chocolate teas, and so many more options.
3. British Chocolates
If there's one thing I learned to love about life in the UK, it's British chocolate.
And of course, the most popular and well-known is the Cadburys brand.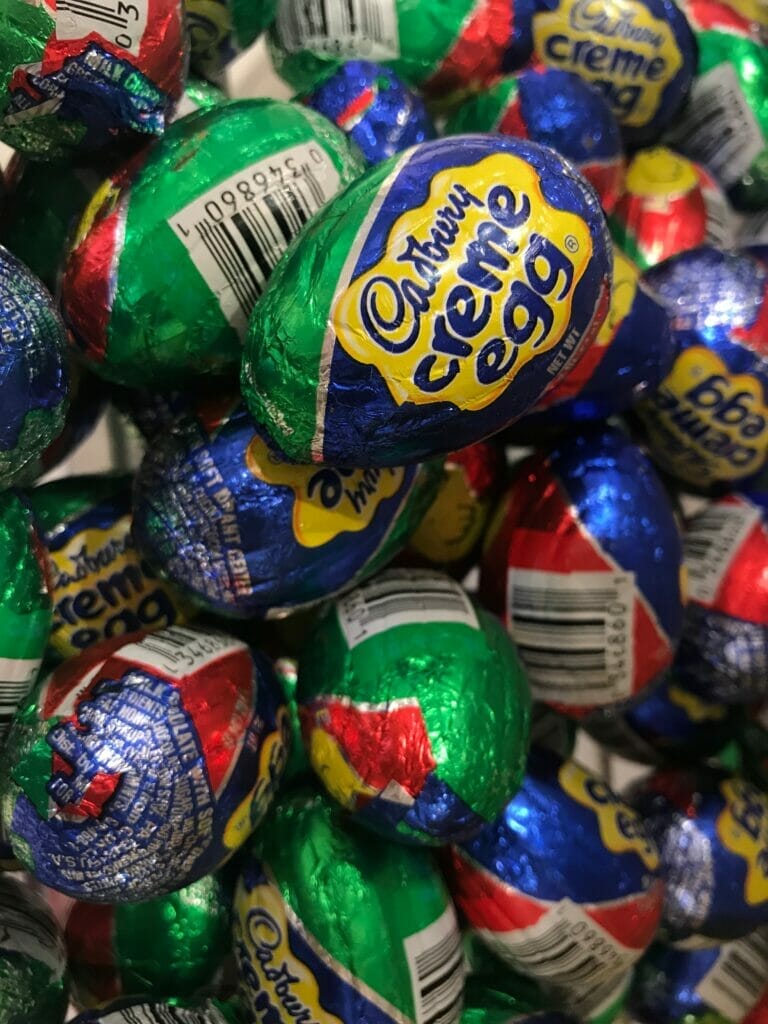 If you just want to stuff your suitcase with plenty of affordable British chocolate that tastes absolutely amazing, head to any grocery store in London like Sainsbury's or Tesco and demolish the chocolate bar aisle.
Grab regular Cadbury's, Oreo Cadbury's, Cadbury Fingers, and basically anything with the word Cadbury's on it.
If you're searching for something to buy in London that's a bit more classy, head to a Hotel Chocolat where you can buy souvenir London chocolate that is beautifully packaged.
Did you know that Hotel Chocolat is the only chocolate producer in the UK to grow cocoa on its own platation?
Truly homegrown!
4. Vintage Clothing
You don't always need to buy something new.
Try heading to a vintage clothing market like Portobello Road Market or somewhere like Camden Market to find plenty of well-loved and used items.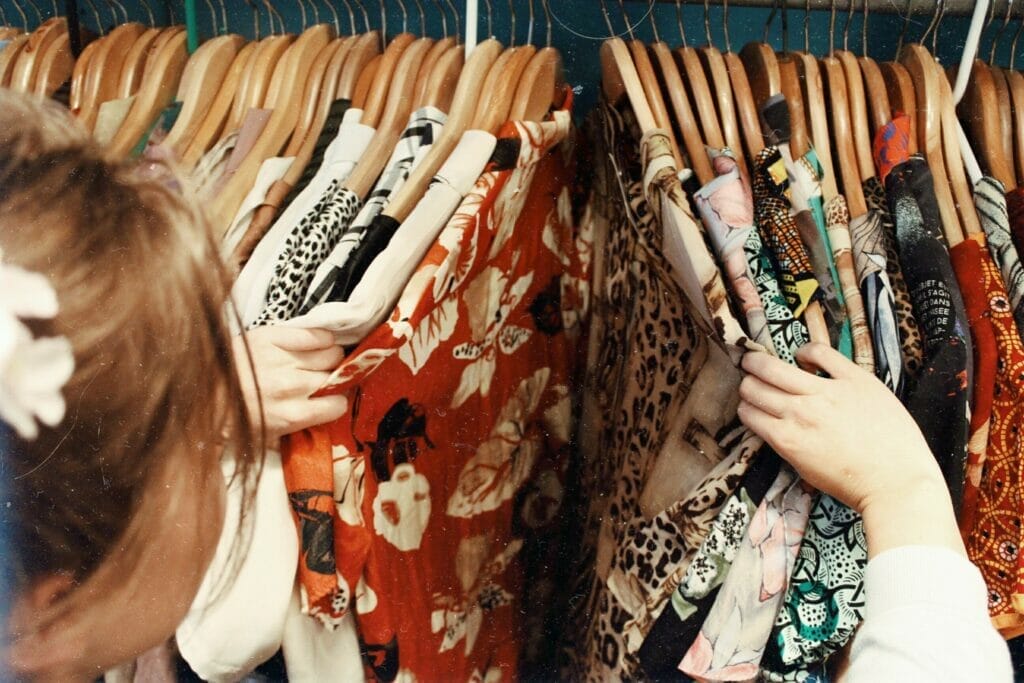 This is a great way to find an actual authentic London souvenir rather than something that everyone else can buy.
You can also stop in what's called "charity shops," which are second hand stores filled with clothing that you can give a new life to.
5. Gin or Whiskey
Drinkers will love the unique tastes of British gin and you are allowed to travel with a certain amount of alcohol in your suitcase, so why not buy yourself a souvenir London gin or whisky?
Some of the best places to shop for gin in London are at Gerry's Wine's and Spirits near Chinatown and the Whiskey Exchange in Covent Garden.
Friendly staff will help explain your options and what to expect from each type so you can make sure to find something you'll enjoy many times over.
6. British Children's Books
From the "Horrible Histories" series featuring history stories in a way that kids will find engaging to Paddington books, London has such a rich literary history.
Head into an independent bookstore like Daunt Books in Marylebone and spend time browsing the children's books sections to find something British to take home to your kids or donate to your local library.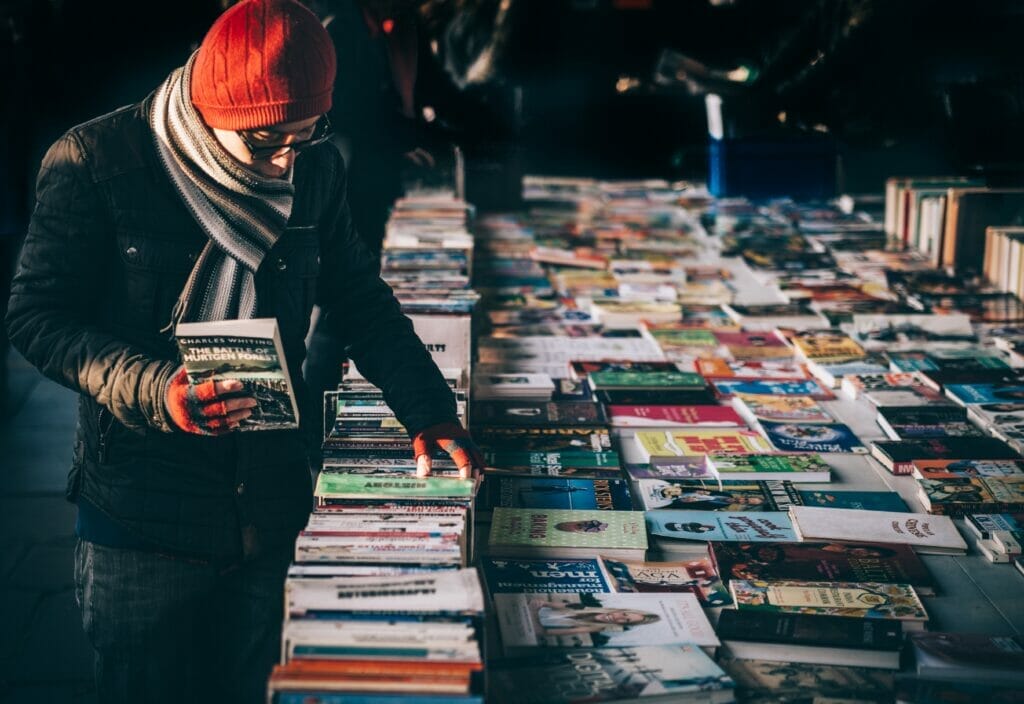 I love books as a souvenir because they will reflect the differences in British English spelling and language and can be a souvenir that gets passed down from generation to generation.
7. Scarves
One of the best things to buy in London as a souvenir and if you forgot it in your London packing list is a scarf!
Head into a big store like Primark on Oxford Street for cheap options with fun prints, or really treat yourself to a Liberty London scarf, which are the ultimate in quality and style (though you'll have to be prepared to fork out).
8. Royal Paraphernalia
Some people just can't leave London without buying a Queen bobblehead, and that is absolutely okay!
Instead of going straight for the touristy shops that just say "London Souvenirs," though, I would highly encourage you to visit somewhere like Westminster Abbey's gift shop to buy royal souvenirs.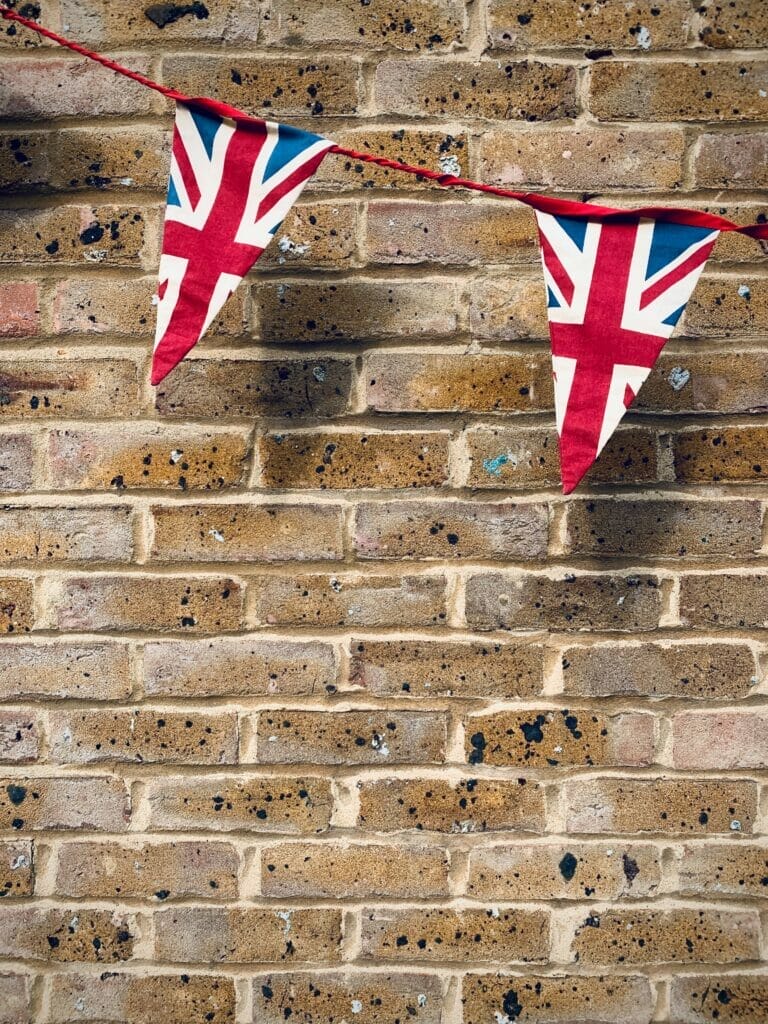 You can buy everything from plates to keychains to the iconic bobbleheads, but get it from a royal source!
9. Christmas Ornaments
Whether you're visiting London in the winter or you're there in the summer and just looking for a keepsake, one of my favorite London souvenirs is a Christmas ornament!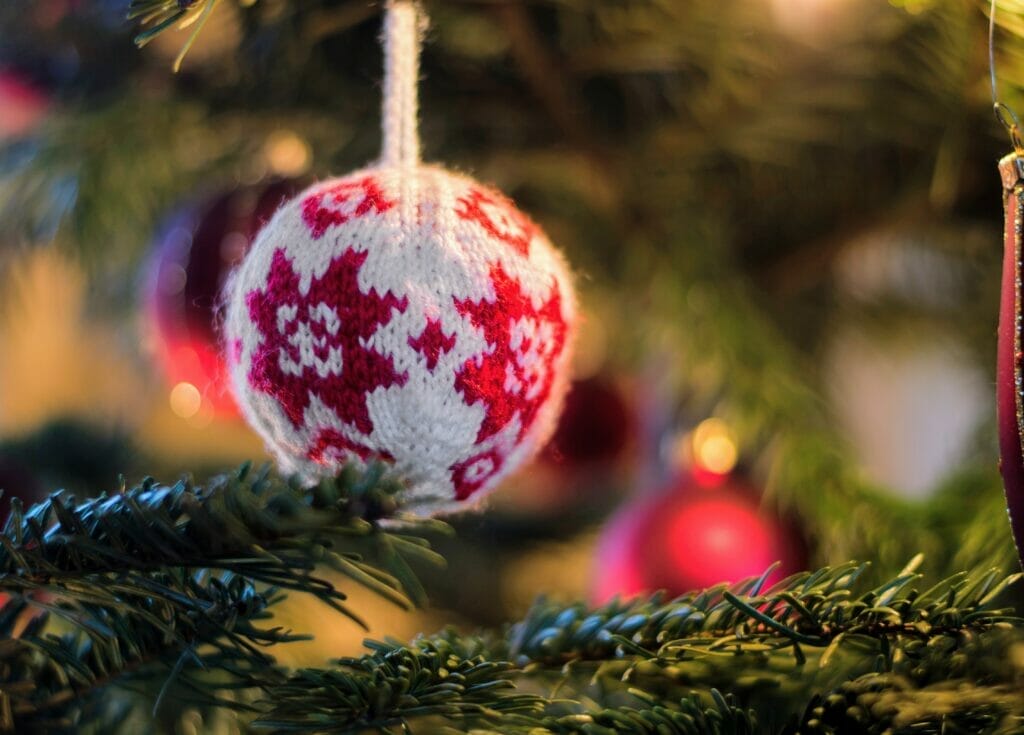 So many gift shops sell Christmas ornaments, including the Tower of London, most of the museums, Westminster Abbey, St. Paul's Cathedral and more.
This is a fantastic way to bring out a reminder of your London trip every time you put up the tree, while also getting something that you'll actually use.
10. London Underground Items
From gorgeous prints of old London Underground artwork to London Underground themed socks, underwear, or shirts, the "Mind the Gap" culture around the London Underground has made it such an important London "brand" and a really memorable part of so many people's trips.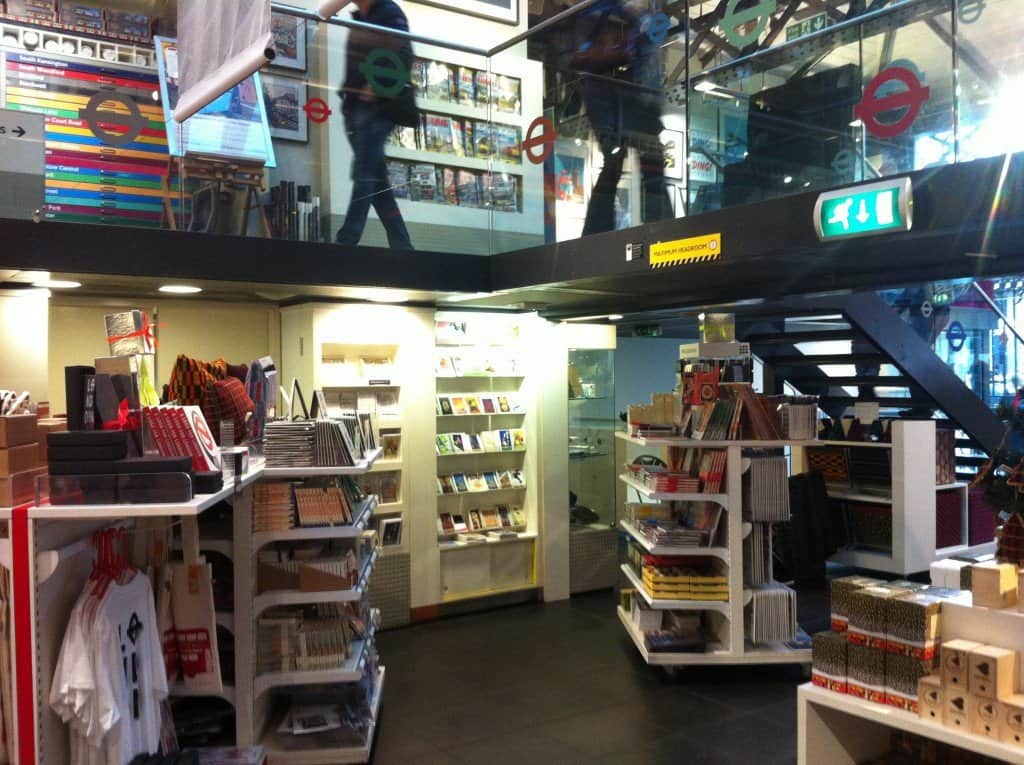 The best places I've ever found to purchase London Underground items is the gift shop at the London Transport museum, which you don't need to pay entry to just to browse the gifts.
Located in Covent Garden, it's a place you'll likely go anyway, and they have such adorable transport themed gifts.
11. Beatles Memorabilia
It would be impossible to forget about the Beatles during your trip to London and Abbey Road.
The best place to buy Beatles souvenirs in London is going to be at the gift shop near Abbey Road.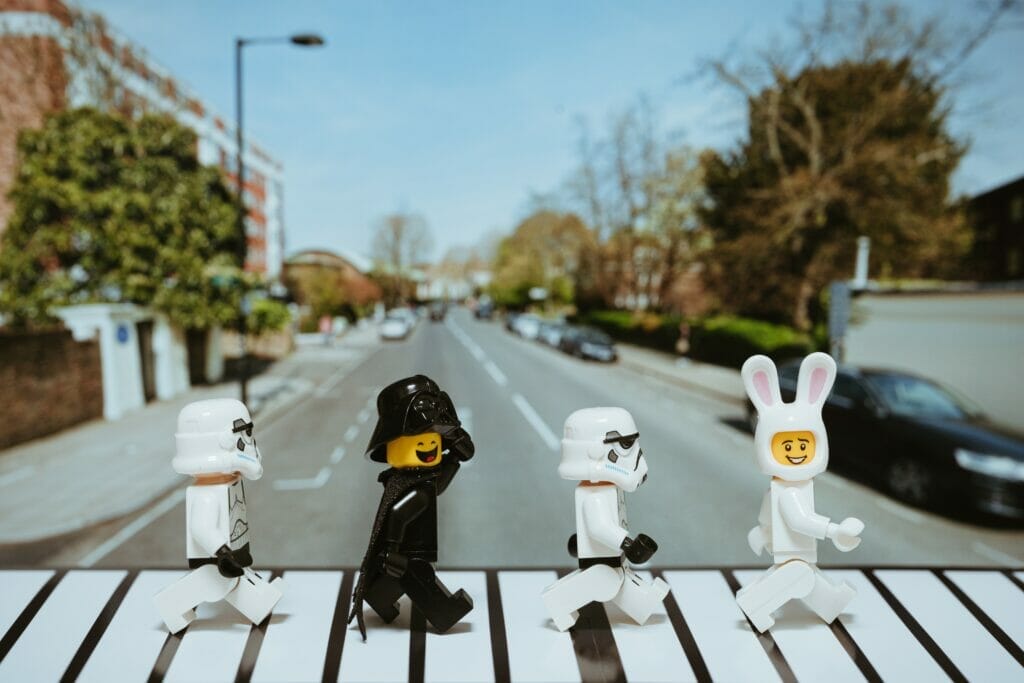 12. Harry Potter Souvenirs
Calling everyone for Platform 9 3/4!
Whether you take a trip out to the Harry Potter Studio Tour in Watford or you just stick around the best Harry Potter sites in London, you can come away with everything from a robe to a wand to a chocolate frog.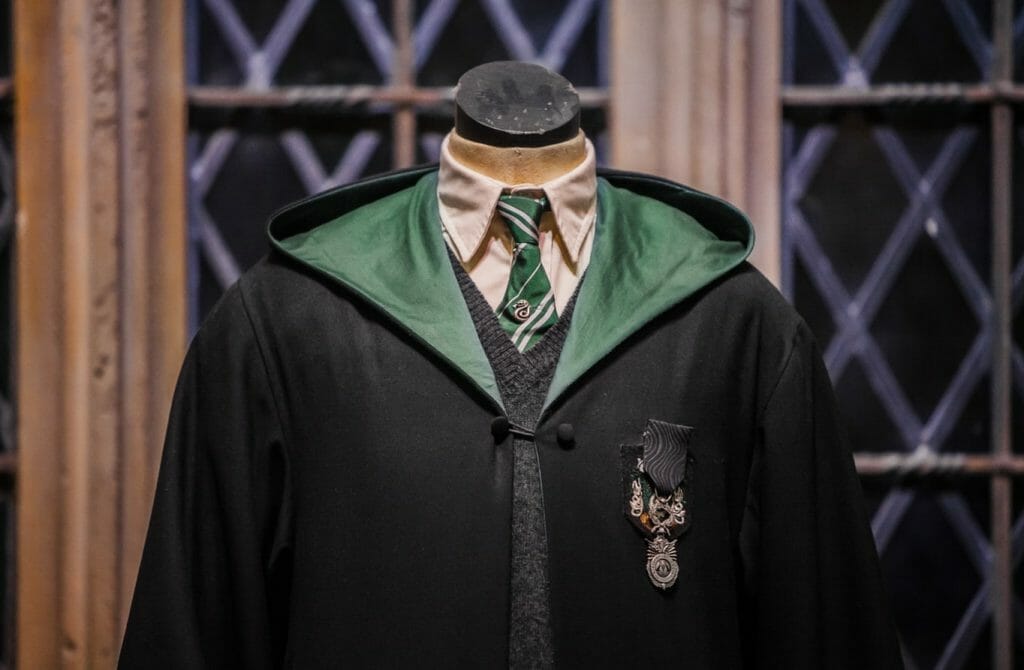 Of course the largest Harry Potter gift shop in London is going to be at the Harry Potter Studio Tour.
This is the ultimate place to buy all of your gear, but if you're not able to get out there, there is a shop in King's Cross Station with Harry Potter memorabilia, and you can even stop at the photo opp afterwards to pretend like you're heading off to Hogwarts with your wand.
13. Fortnum & Mason Hampers
Fortnum & Mason is an upscale London department store known for their tea, their home goods, and being an overall uplifting place to be and feel like you're rich!
They're best known for their hampers of sweet treats and savory edible items, so you can purchase one for a picnic in the park and spend the day relaxing with your beautiful spread of cookies, sandwiches, champagne and more.
There is a popular Fortnum & Mason in King's Cross Station, which is my preferred one when I'm in the area.
14. Football Scarf or Jersey
From Chelsea to Arsenal, football (soccer in the US) is a big part of UK culture and especially London culture.
The best place to buy a football scarf or jersey from your favorite team is at their gift shop at the arena if you can make it out there – most offer tours, but if not, you'll find plenty of places to buy football scarves on Oxford Street.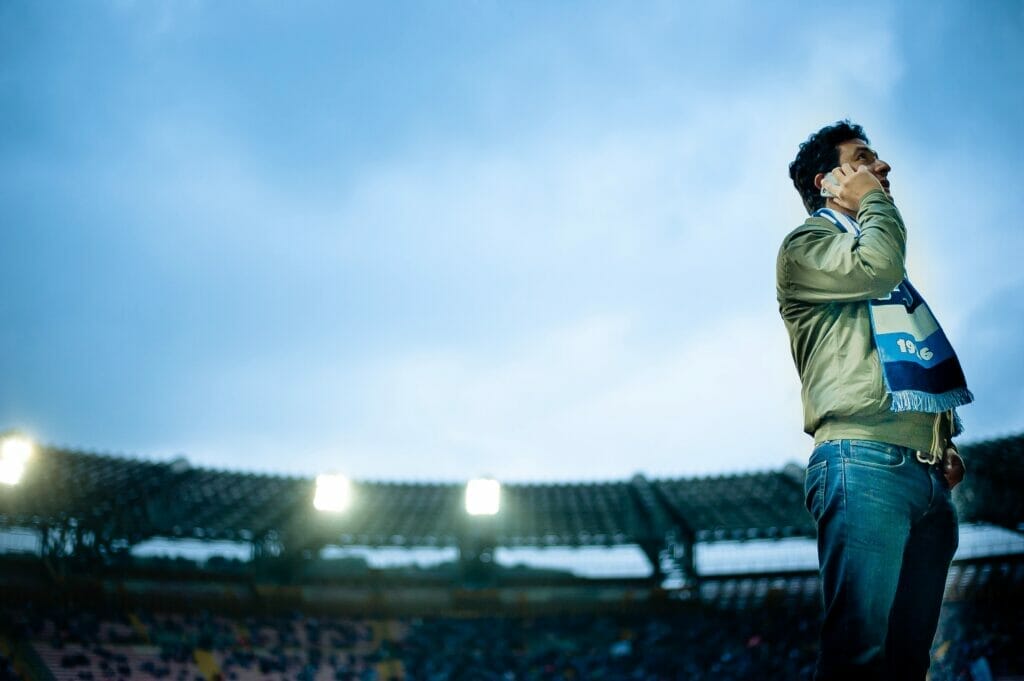 These are such an iconic clothing item and easy to pack away and take home!
15. Tea Mug
Can you really come to London without buying your own tea mug ot take home?
I love this as a gift to buy in London for friends and family as you can fit more of them in your suitcase than the teapots, and they'll last forever unlike the tea.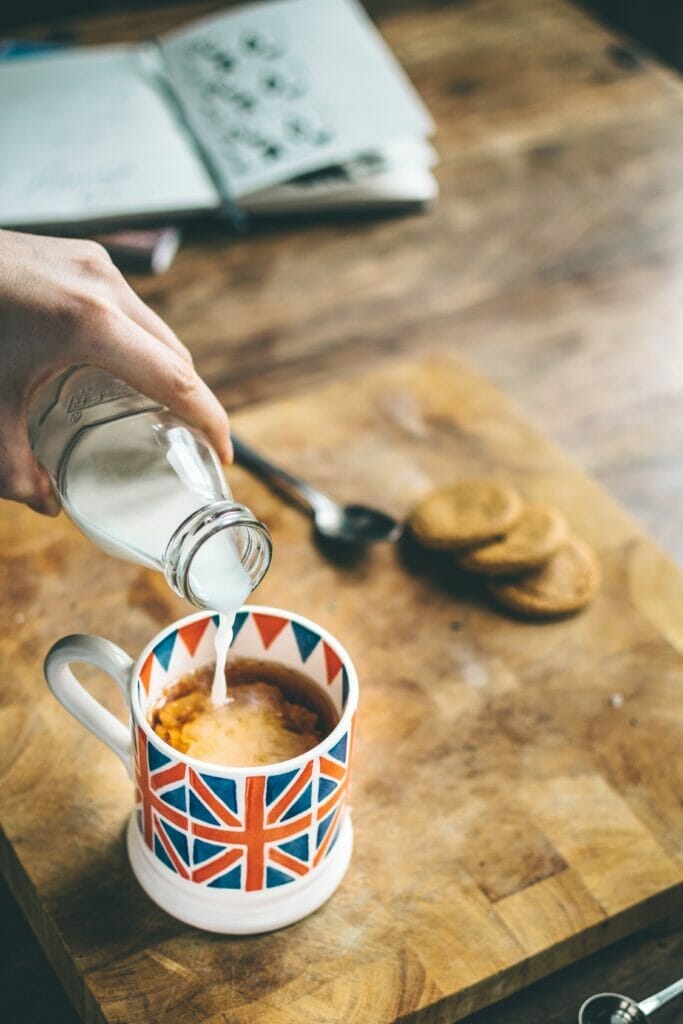 Take a wander down Oxford Street and pop into John Lewis and Selfridge's to see their mug designs and buy yourself a tea mug from a famous British brand.
16. Baylis and Harding Soap Set
Know someone obsessed with beauty proucts and hand soaps?
Bayliss and Harding is a popular British soap brand, known for its luxury packaging and feel on your skin.
When you're at a London department store, see if you can find a Baylis and Harding soap set to take home and put in your bathroom or kitchen to remind yourself of your London trip.
17. Umbrella
You might as well buy something you need in London, which an umbrella definitely counts as!
Sure, you can buy an umbrella in London from any of London's markets, a cheap store like Primark, or a more upscale one from somewhere like Harrods or John Lewis.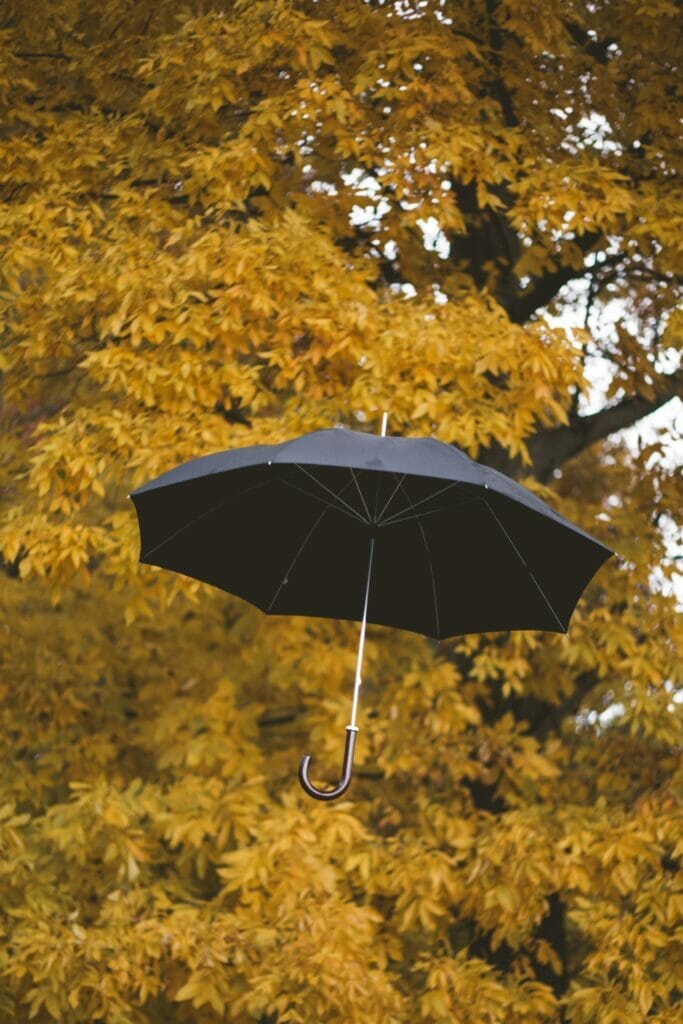 But if you really want to make a splash (and part with more of your cash), check out the iconic James Smith & Sons, an umbrella shop that has been in London since 1830.
These traditional British umbrellas are hand-crafted and there is also a repair shop as well as walking stick section.
Banish the thought of a cheap umbrella that breaks the first time you take it outside.
These are quality, luxury umbrellas that are built to last and made by people who are really passionate about the umbrella trade – who knew there was such a thing?
18. Backpack or Purse from the Markets
Again, if we're talking about what to buy in London that you can actually use, I'm a huge advocate for checking out the purses or backpacks at many of London's markets like Camden Market.
You'll find bags at great prices, and unique options that you won't find in the clothing stores.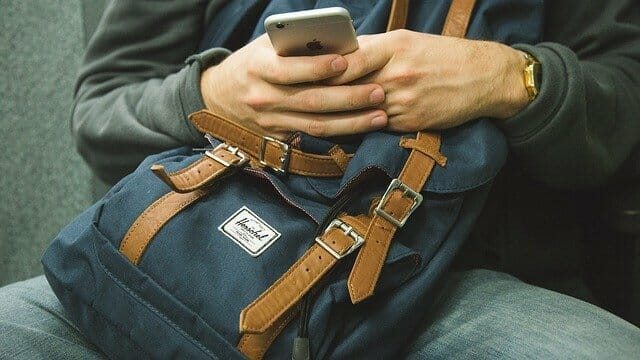 Choose from classic designs to knock off designer bags to bags emblazed with the Union Jack or face of the Queen or whatever quirky design you're into.
The other great thing about buying a bag in London, much like buying a scarf, is that you don't have to try it on!
19. Toy from Hamleys
Got the kids in tow?
Head straight to Hamleys on Regent Street, the best place to go shopping in London with kids.
Not only is this toy store a bit like stepping foot into Santa's workshop with the floor to ceiling toys and beautiful displays, but this is a great place to buy that British children's book I mentioned earlier or buy a stuffed animal in a classically British design like Peppa Pig or Paddington.
If you've ever wondered what British kids play with and what toys are popular across the pond, one step into Hamleys and you'll be 7 all over again.
20. Anything Burberry
From trench coats to scarves to perfumes, Burberry has something to offer everyone in London with their classic checkered design.
In fact, Burberry, a luxury British brand, is headquartered in London and the first Burberry store ever was actually in London.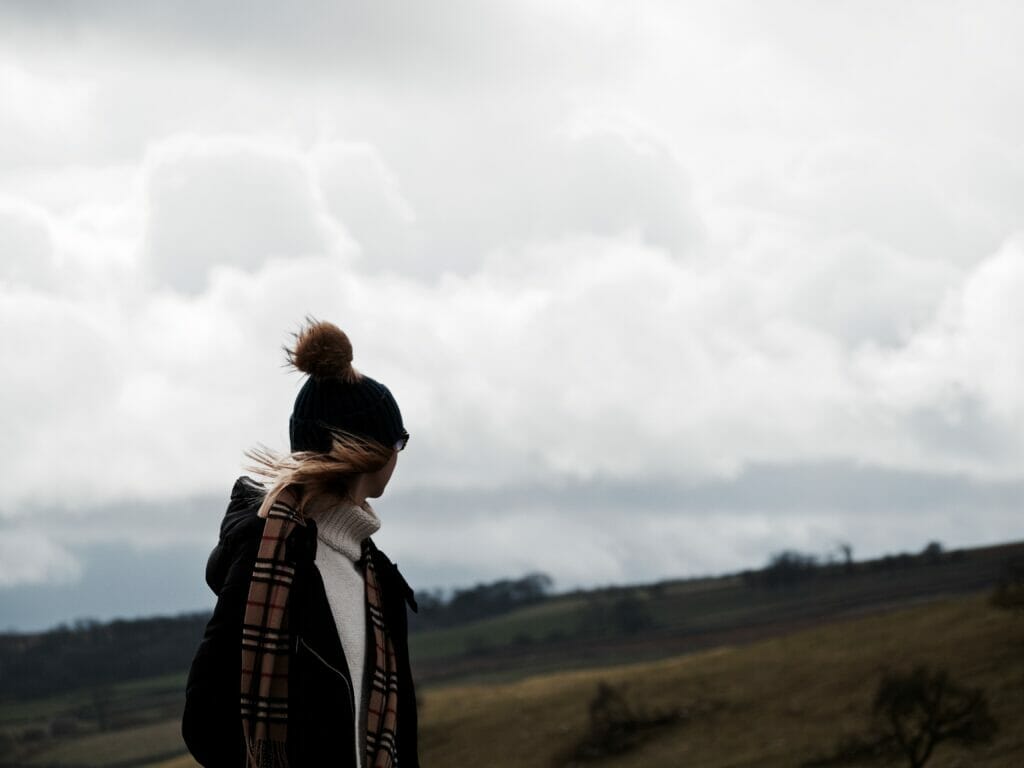 You'll find a few Burberry stores in London these days for all of your shopping needs, including one on Regent's Street and one on New Bond Street.
Burberry is a great brand to buy in London for something that's practical, but reassuringly expensive enough to know it will last and to really feel like you've splurged on a gift for yourself in London.
21. Pillow or Throw Rug from Zara Home
Depending on how much room you have in your suitcase, why not buy something for your house from somewhere like Zara Home on Oxford Street?
Check out the beautiful pillows and throw blankets, or head over to the candles or cutlery.
Part of the problem with buying things abroad is that you get home and have nowhere to put it or it's just not practical.
Buying something for your home in London is a great way to buy something you'll actually get to see each day.
If you want to keep it on the cheaper side, check out the Primark Home department, or if you want to go mid-range, somewhere like a John Lewis or Debenham's on Oxford Street will also have home goods sections.
22. Harrods Brand Souvenir
While you might not be able to buy up all of Harrods, the most iconic luxury shopping experience in London, there is plenty there that is affordable enough for the average visitor to buy!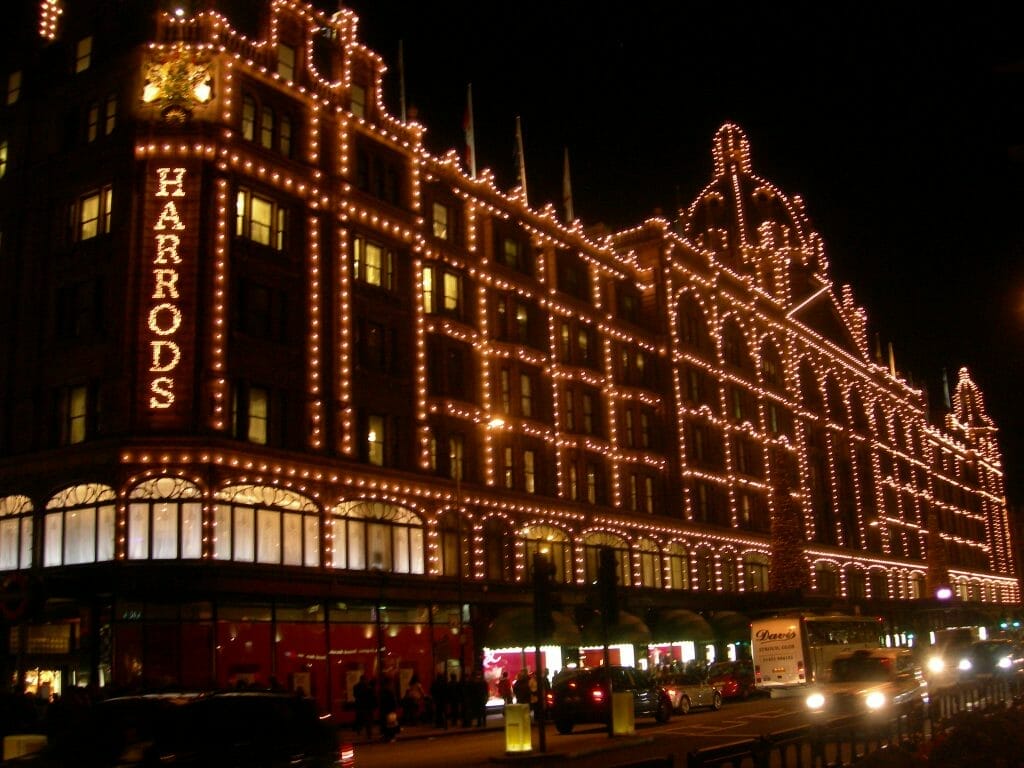 You could go the route of buying something from the Harrod's Food Hall or toy section, or you can actually buy Harrod's branded items to specifically remember your visit to this incredible London shop.
During Christmas, Harrod's Christmas section is one of the most festive and beautiful places to go in London with plenty of affordable options to put up in your house.
23. Print from the National Gallery
Interested in art, but not quite got the budget for attending an art auction and spending thousands?
Try the gift shop at the National Gallery, one of London's best art museums, to see their variety of art prints.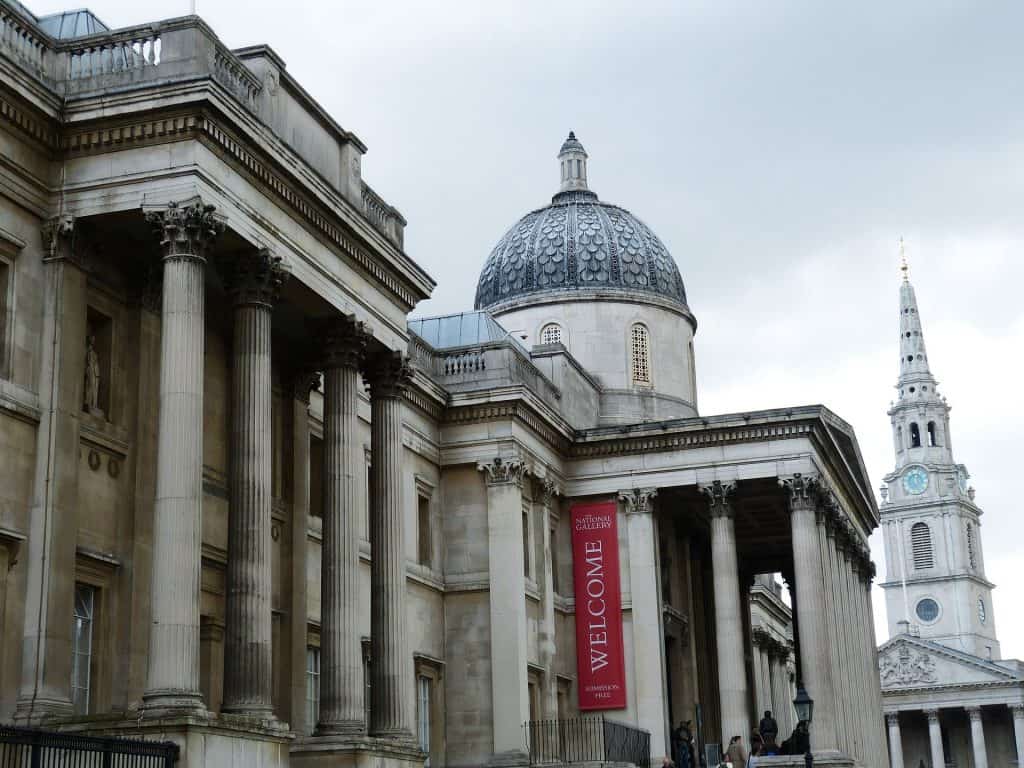 Because they're prints, they're really affordable and come with a plastic wrap over them so they're easy to put in your suitcase and not get anything spilled on.
They also sell postcard sized prints if you want something you can either send home or put in a smaller space.