This post contains affiliate links for which I may make a small commission to help keep the site running. You will not be charged extra for these items had you not clicked the links. Thank you for your help to keep the site running!
As with most big cities, London has its fair share of tourists and tourist attractions.
While I'm all for doing what interests you most while traveling, I've put together a list of London attractions to avoid to help you figure out what not to do in London.
Instead, you should favor the many other museums and historical attractions the city has to offer, including amazing things to do in London at night, quirky things to do in London and things to do in London for couples in love.
GET A

FREE

LONDON INTRO GUIDE and ACCESS TO MY FB GROUP
Start your planning with this "Intro to London" guide and access to my London planning Facebook group!
Wait, stop!
Before you keep reading, I just wanted to make sure you know about my expert 7-day London itinerary that includes all of the iconic attractions plus off-the-beaten path activities and restaurants, as well as step-by-step walking and public transportation directions!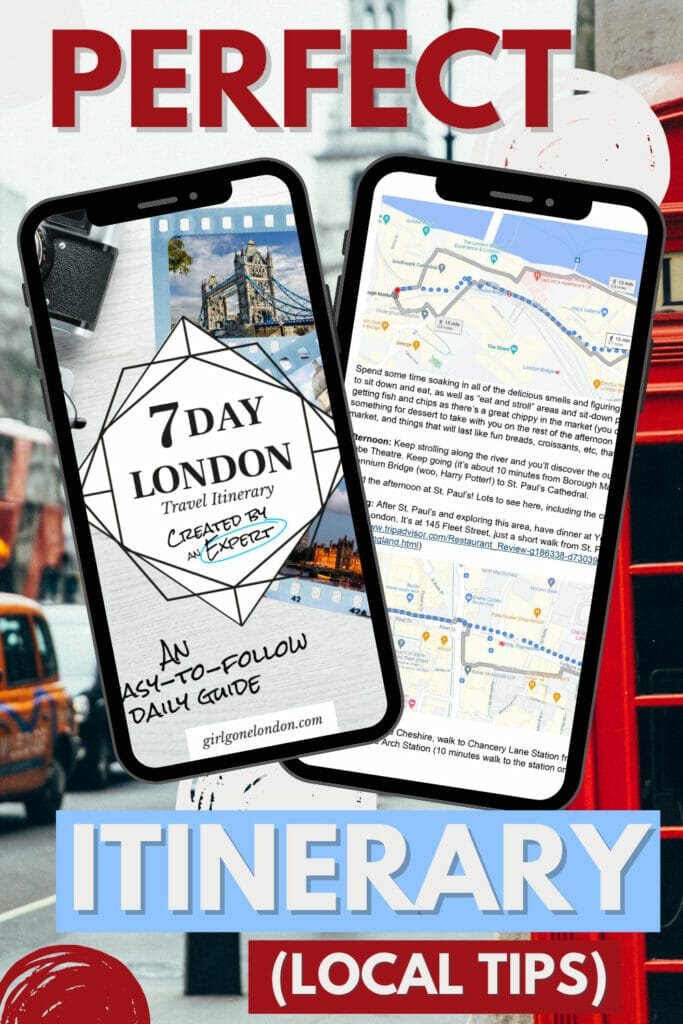 It can be stressful spending so much money on a London trip and not knowing if you're fitting everything in or making the most of your time.
To help you out, I've taken my 10 years of London experience (starting as a visitor and then as a resident) to make sure that you have the ultimate step-by-step itinerary that will make sure you see the real London.
And, hey, if you're not coming for exactly 7 days or already have some plans, don't worry, as it's editable so you can mix around the days, incorporate your own ideas, or pick and choose which days to follow.
(or click here for my popular personalized itinerary option to exactly suit your needs!)
Especially if you're visiting London in the summer, there's just so much to see and do that these aren't worth it!
Avoid these London attractions!
The Absolute Must-Knows (from a Londoner)
Hey! Want more honest UK tips and planning advice? Click here to join my London and UK Travel Tips Facebook group, where I can answer more of your questions!
1. London Eye on a Cloudy Day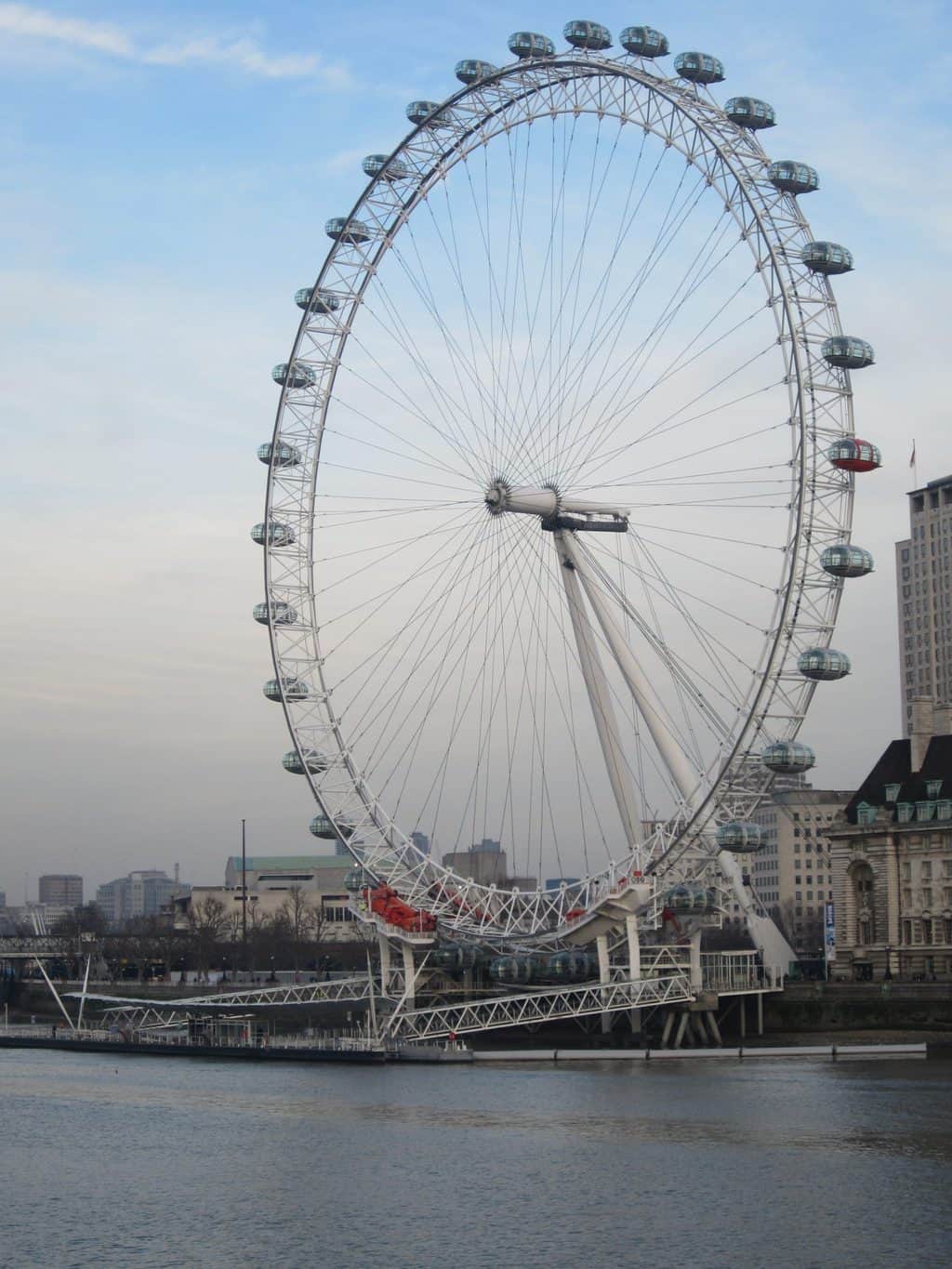 On a beautiful, sunny, summer day, the London Eye has an amazing view of the Thames and the rest of London and I can almost justify the 30+ pounds it cost to take a 30 minute Ferris wheel ride.
In fact, I've written entire articles on whether or not the London Eye is worth it.
But on a grey or rainy day, you'd probably be better off just taking pictures of it from down below.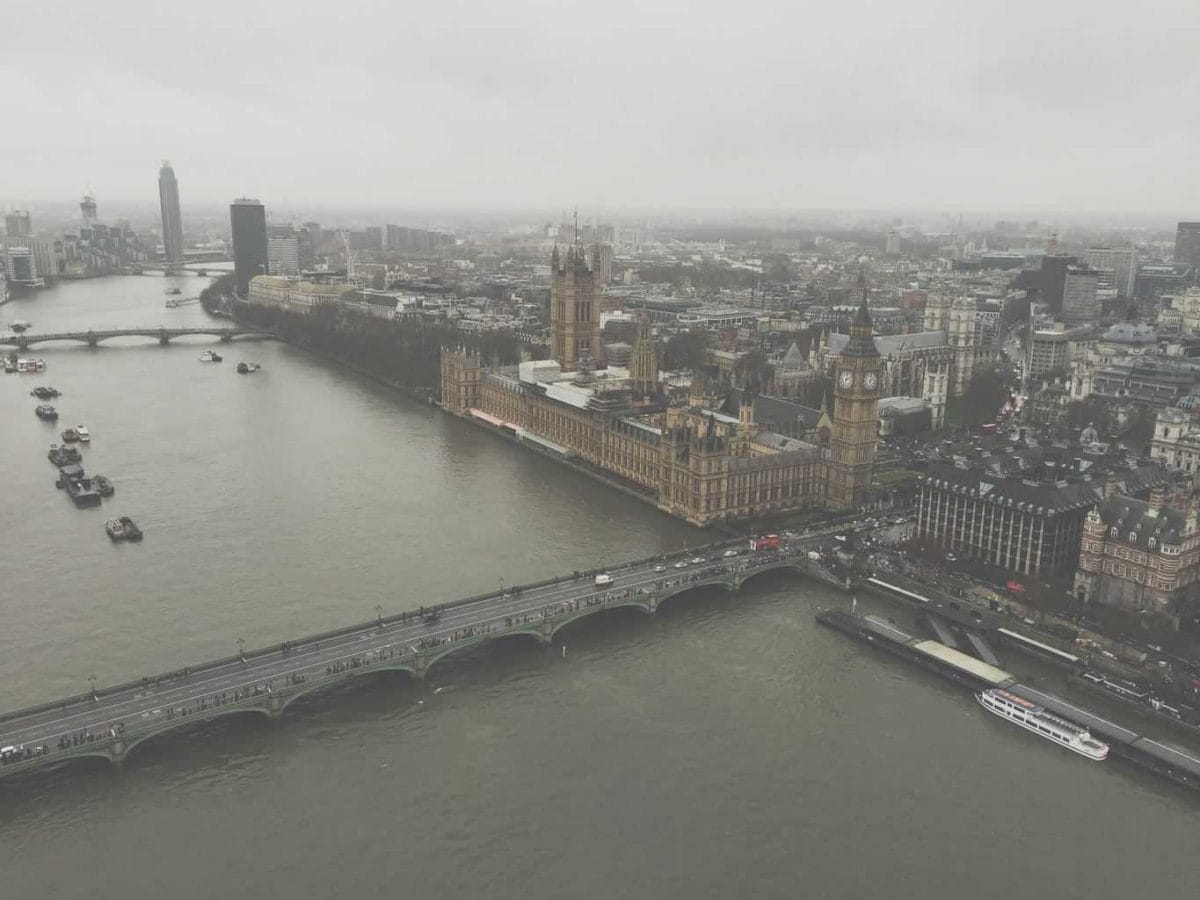 With the rain beating against the window or fog clouding your view of the Houses of Parliament, London just ends up looking drab when it's actually really beautiful.
Many study abroad programs include the London Eye as part of their orientation, and I'm not saying that it's terrible, just that London weather means it's usually not worth paying full price.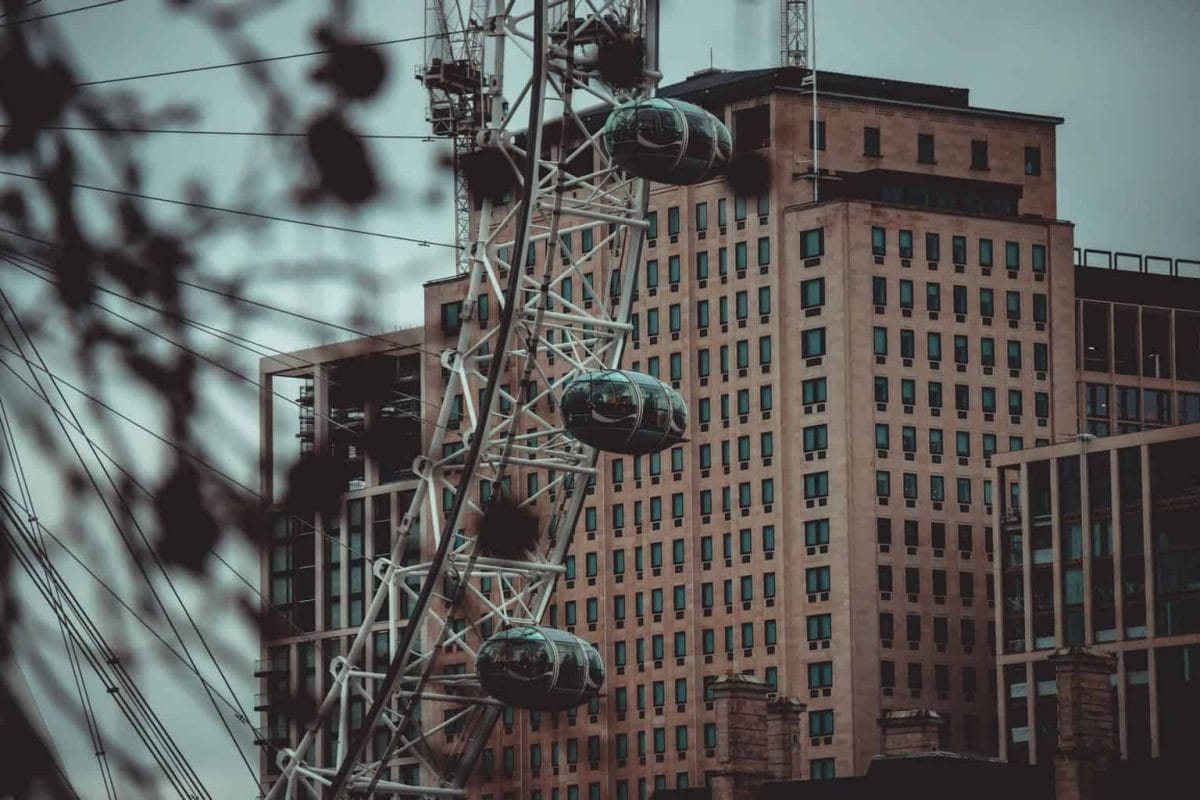 Instead, go for a walk along Southbank and Westminster to see London up close and wait for better weather to take a spin on the London Eye.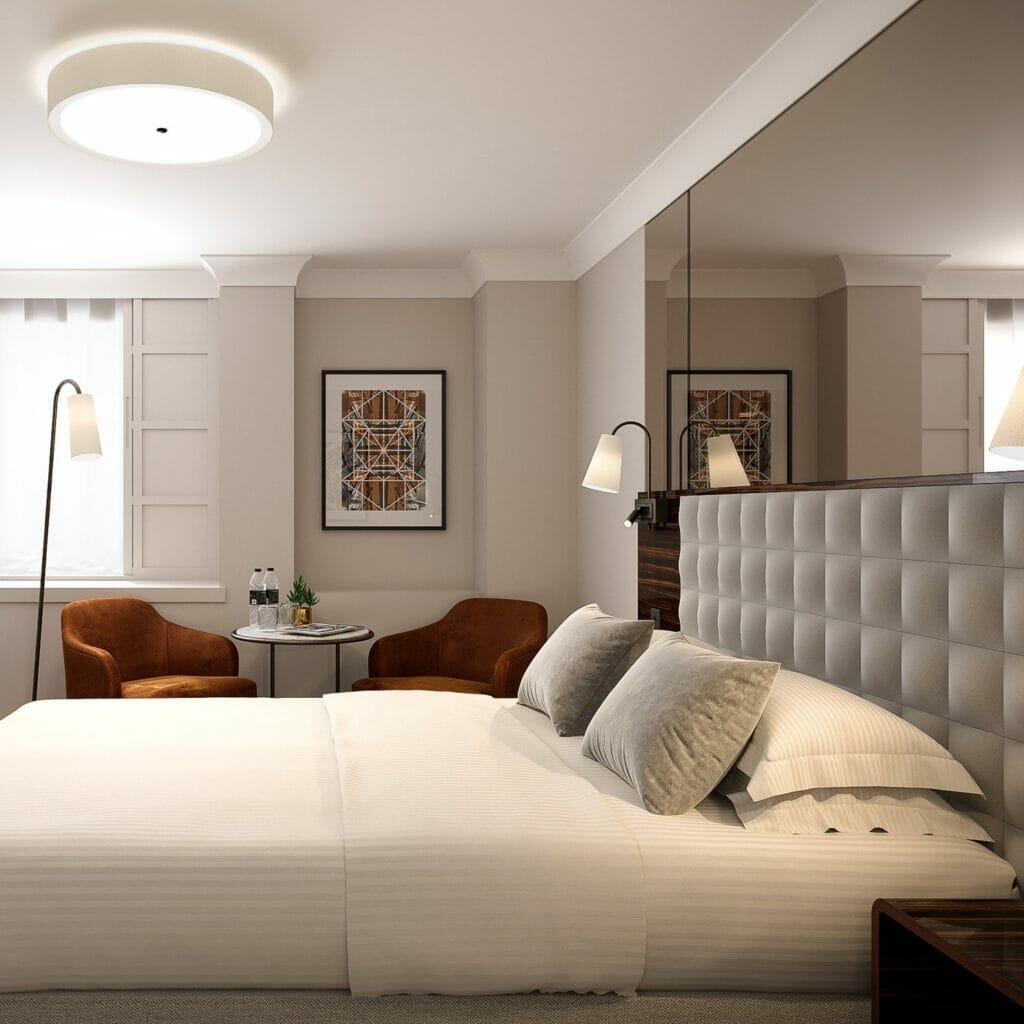 2. View from the Shard
Similar to the London Eye, the Shard offers great views of London on a clear day.
But the actual attraction, the View from the Shard, is massively overpriced at 30 pounds for an adult on the day.
Instead, go up to the bar for free and pay just the price of what you drink for pretty much the same view.
You can also get a bite to eat or afternoon tea in the Oblix, a wonderful restaurant.
Again, skip this altogether if the fog is clouding things down below.
You can also get a great view of London for free from the Sky Garden.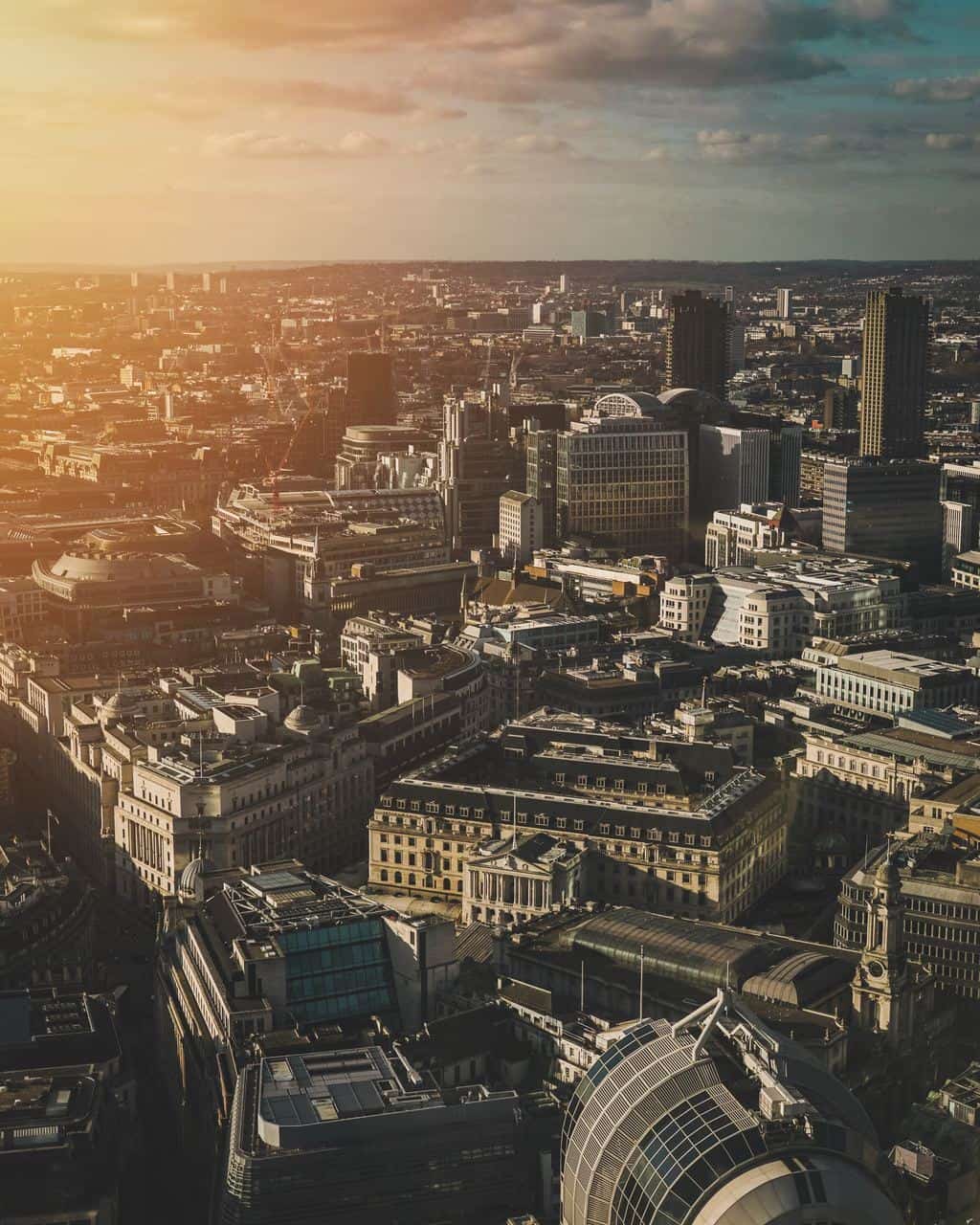 While you do need to book ahead, it's one of the most quirky things to do in London and – did I mention it's free?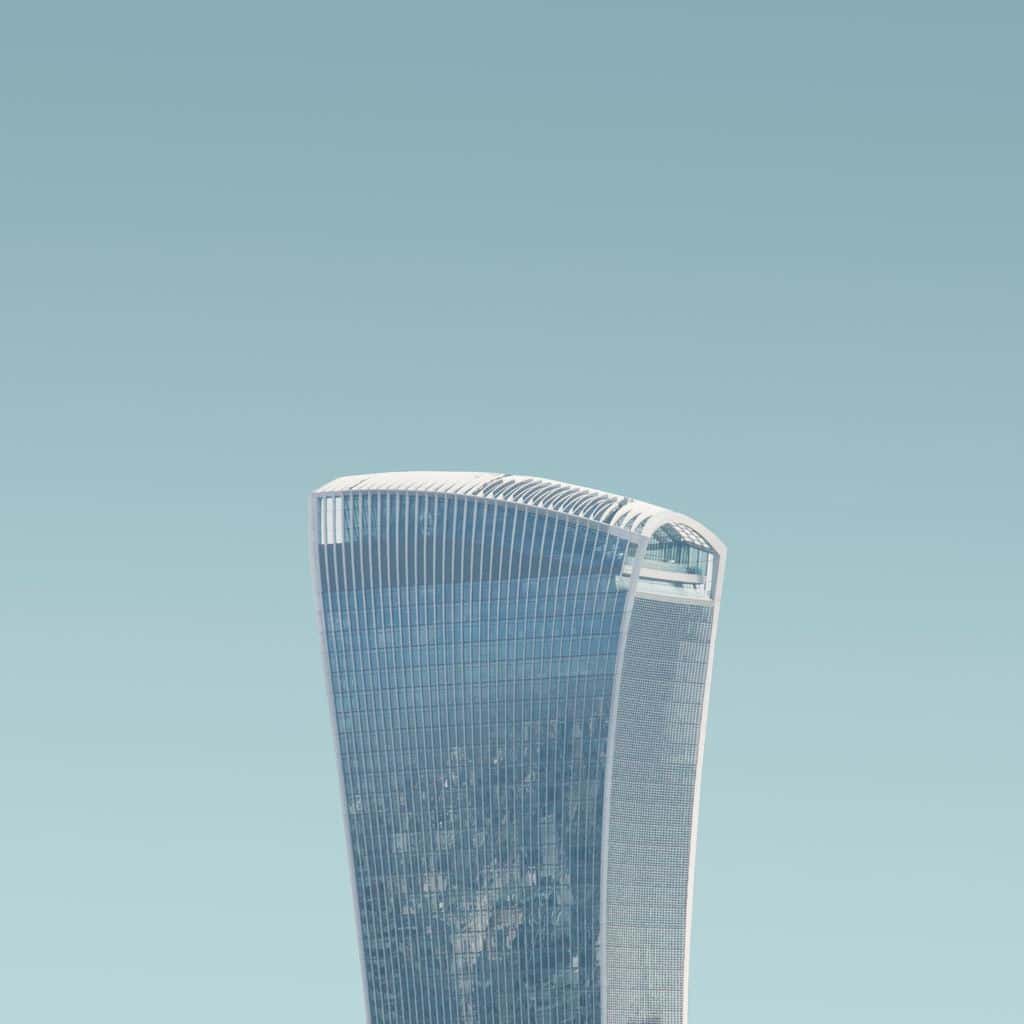 In a city as expensive as London, we like free!
IMPORTANT: are you coming to the UK from abroad?
In case you're reading this from outside the UK and will be a foreign visitor here, you need to know these 2 things to stay safe and save money.
Travel insurance – you need it when going overseas! I use

this site

to get the best quotes and purchase my packages from. Do not skip this – having medical coverage abroad as well as other coverage in case of missed flights, lost luggage, etc is essential. As I said, I have never gone wrong using

this site

.
3. London Aquarium: places to avoid in London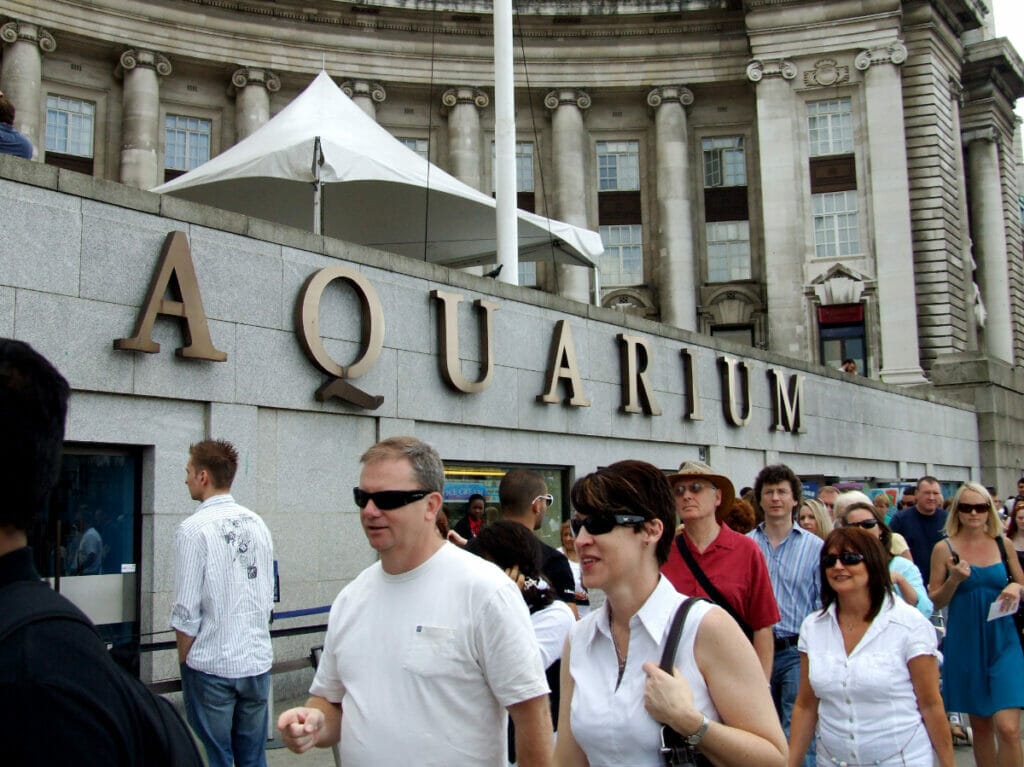 I love aquariums, but London's isn't particularly notable or impressively rated to warrant a visit when there are so many other things to keep yourself busy.
It might be better for a family who need things to keep the kids entertained for a few hours, but for a study abroad student or couples or single tourists in London, it's not at the top of the list.
Instead, get yourself up close and personal to the actual shores of England by taking this best-selling day trip to Dover, England where you can put your toes in the water and see if you can spot any sealife while rockpooling.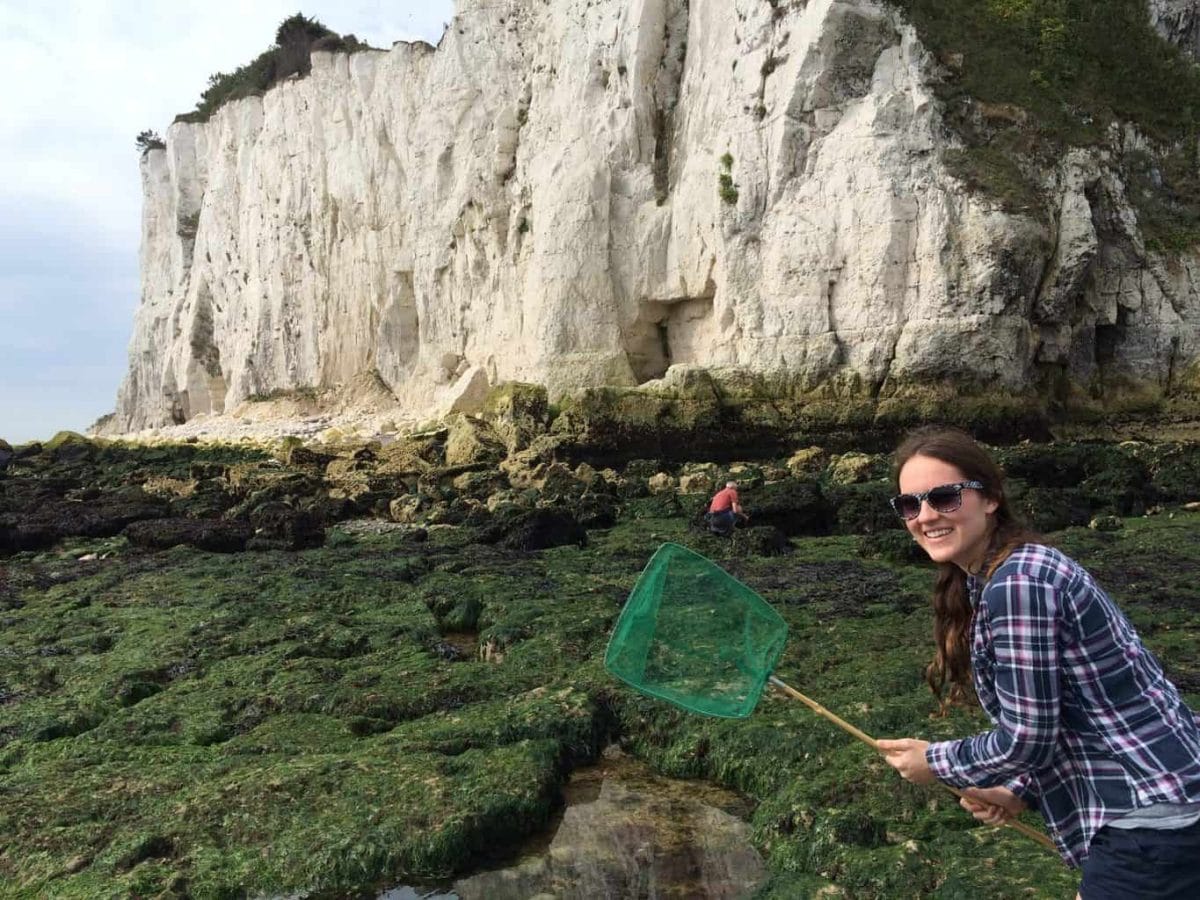 If you prefer to stay in London, you could replace the trip to the London Aquarium with a trip to the ZSL London Zoo using this skip-the-line ticket – this is a fantastic city zoo filled with sloths, giraffes and other fun animals.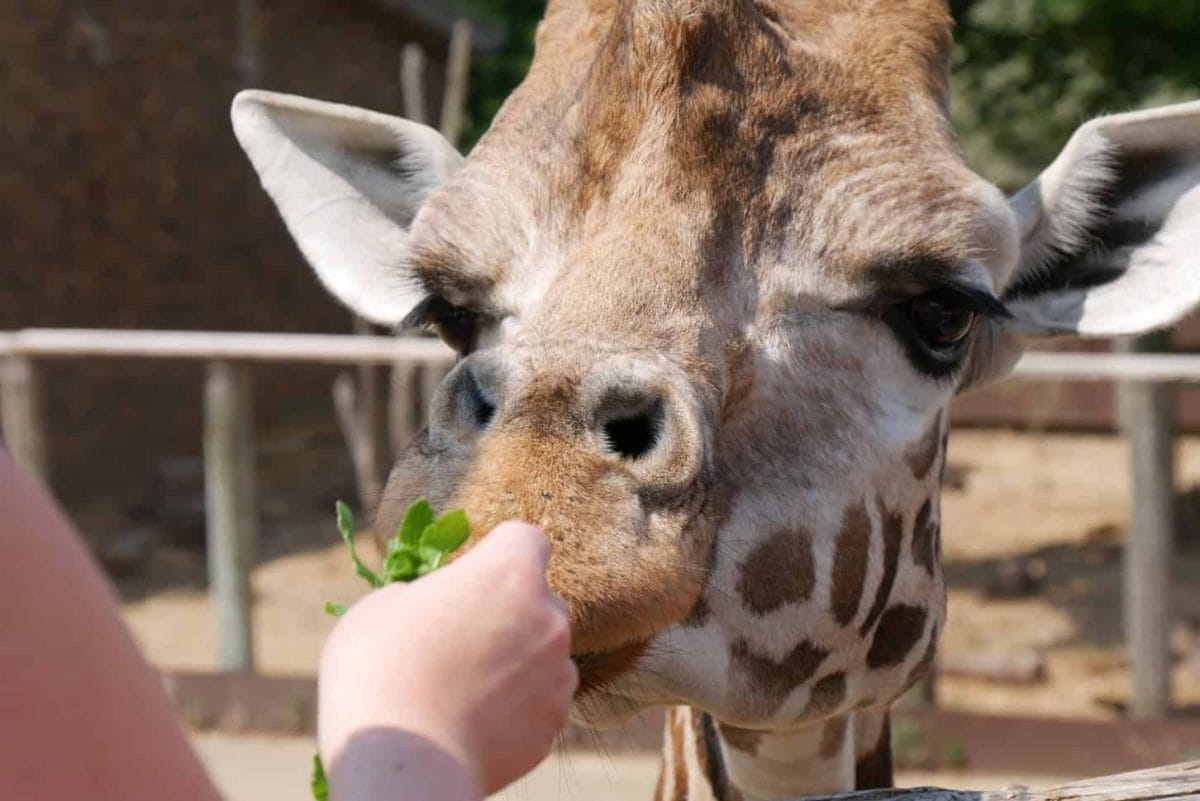 The main focus of ZSL is conservation, so you can be sure that the animals are treated lovingly and future animal programs are developed with the good of the animals and their fellow creatures in mind.
You can also go to a smaller zoo like the one in Battersea Park for children, or you can go on a river cruise down the Thames if you really want to learn about London's waterways and the creatures that live in it.
4. Madame Tussauds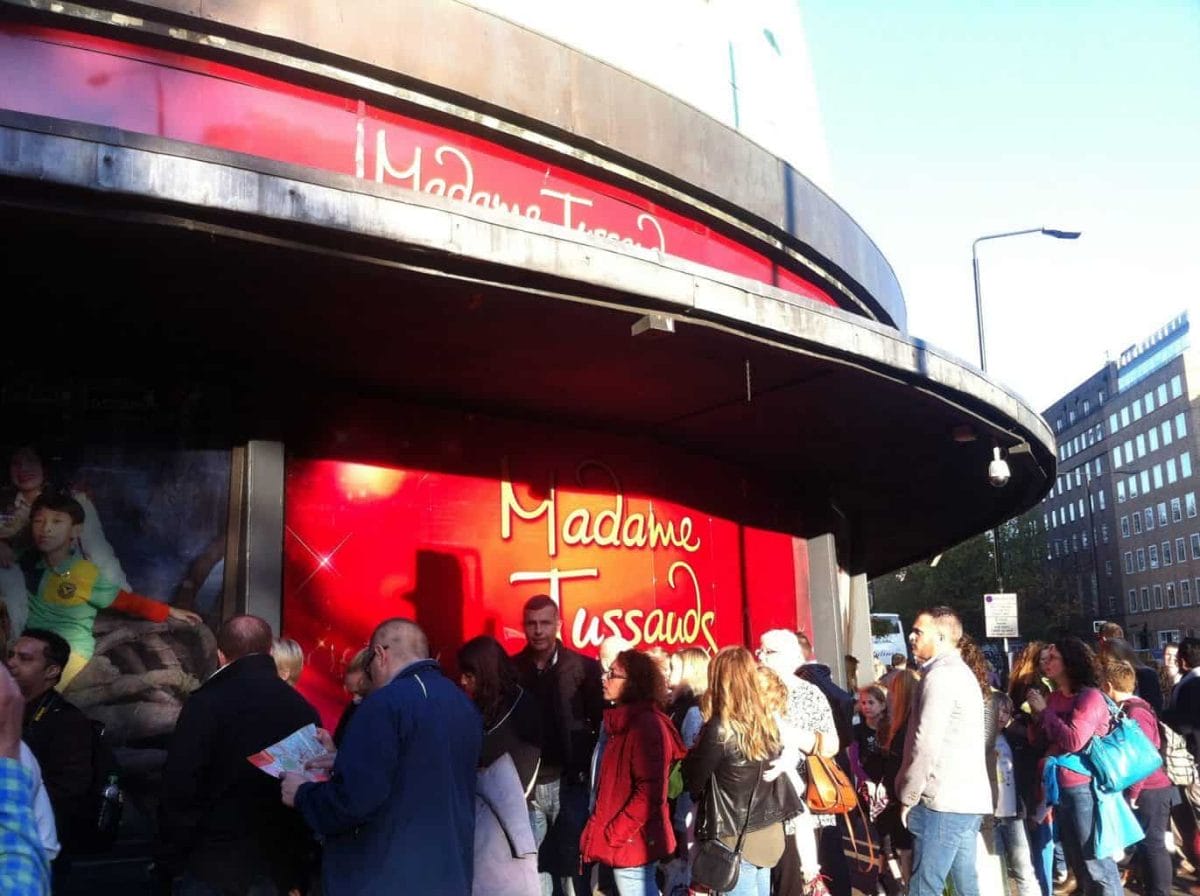 Madame Tussauds is an international wax museum with locations in cities across the world.
It's also one of the attractions in London with a constantly long line and one of my favorite things to avoid in London.
While I can appreciate the interest in a museum of its type, it seems far better suited for a city with less to do than London.
In a bustling city where something is always happening, it seems a bit like a waste to stand in a line with a bunch of real people to go in and stare at wax figures.
If this really is your thing and you're just dying to go, you'll want to plan it carefully so you have tickets in advance and don't join the massive line that wraps around the block.
Unless it's really your one true calling though, save your money and go see famous sights like the Houses of Parliament, Westminster Abbey (using this skip-the-line ticket) and Hyde Park.
You may just spot one of the celebrities in a real form, not wax!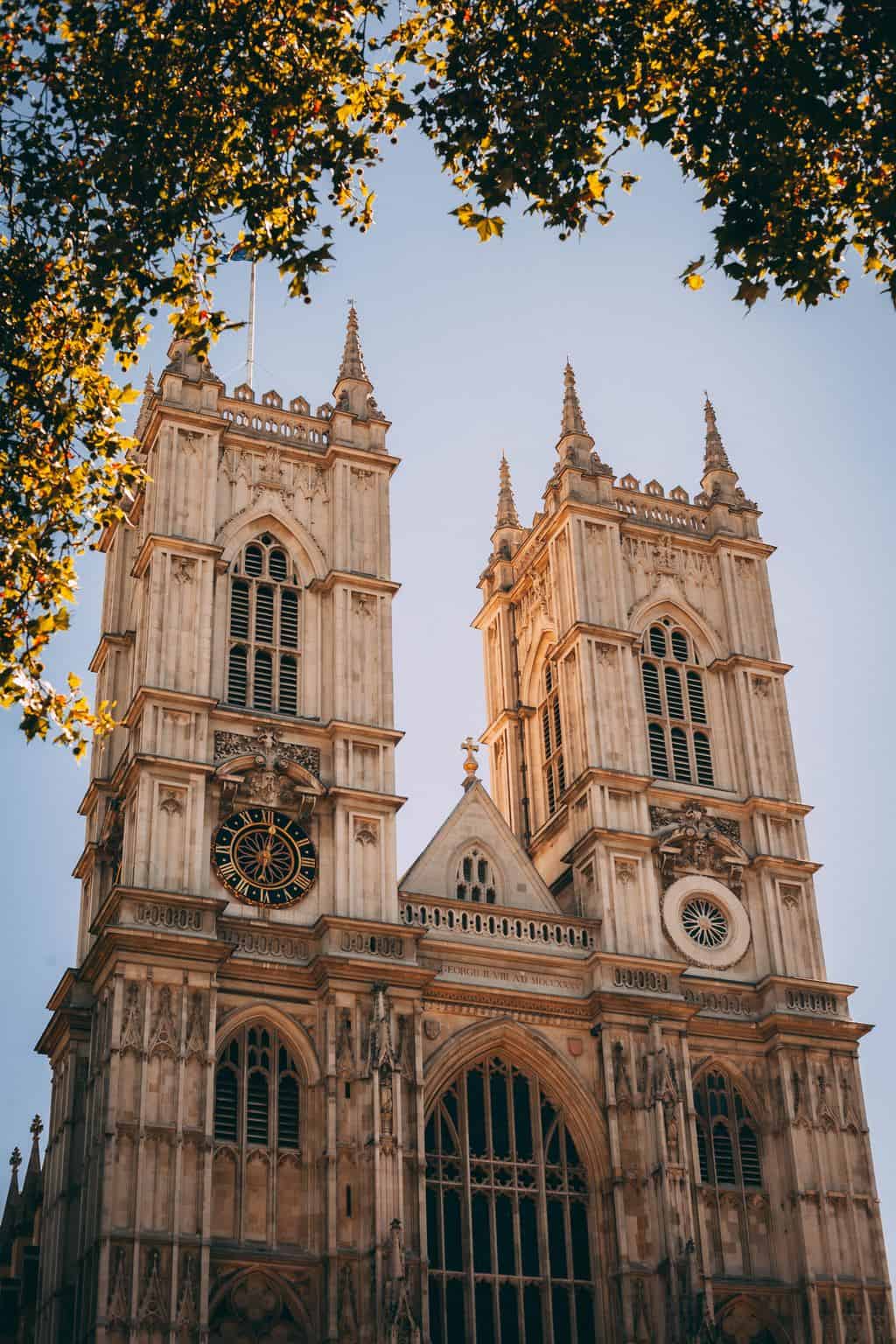 5. London Dungeon: things to avoid in London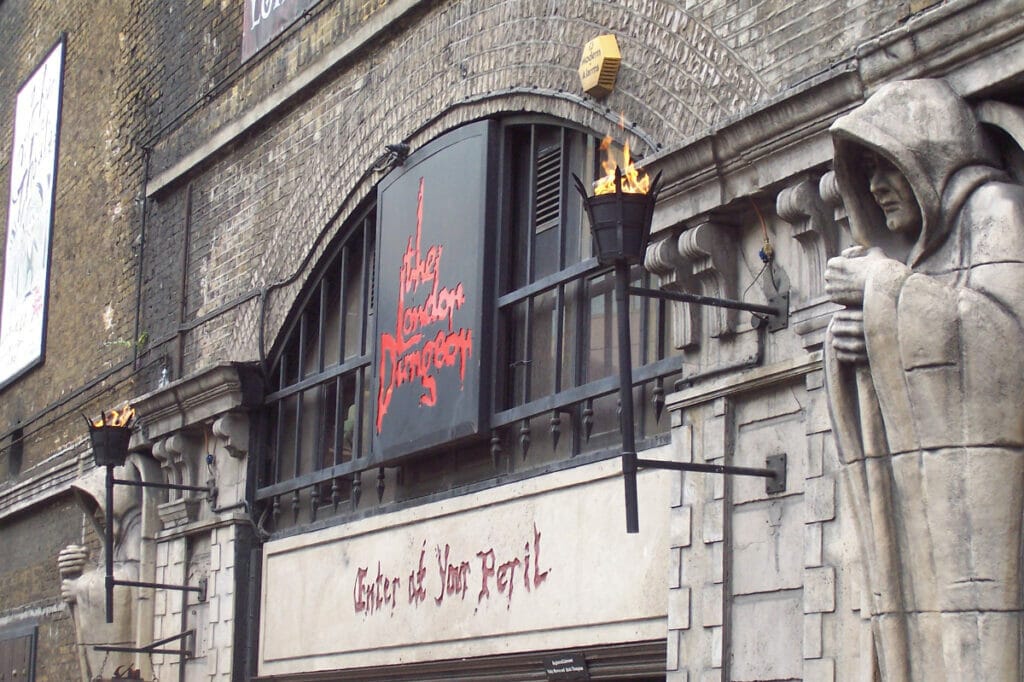 I almost can't think of a recommendation of what not to do in London more than the London Dungeon.
This tourist attraction on the Southbank tries to recreate a medieval dungeon and is filled with actors dressed up in costume and lots of scare tactics.
Again, in theory, I have no problem with this form of entertainment as a concept.
If you're in the suburbs of Orlando, this might just be the kind of entertainment you're after.
The real issue I take is that the London Dungeon is fake – it's not a real dungeon or former dungeon, and while you might learn a bit of history as you go through the rooms, it's just not what I would consider a "must-do" or even a "should-do" in London.
Instead, go to the Clink Museum which is an actual jail turned museum so you can learn about real torture devices and actual things that happened in the jail, or head on over to the Tower of London which has been used to house prisoners for centuries (well, not anymore, but you know what I mean).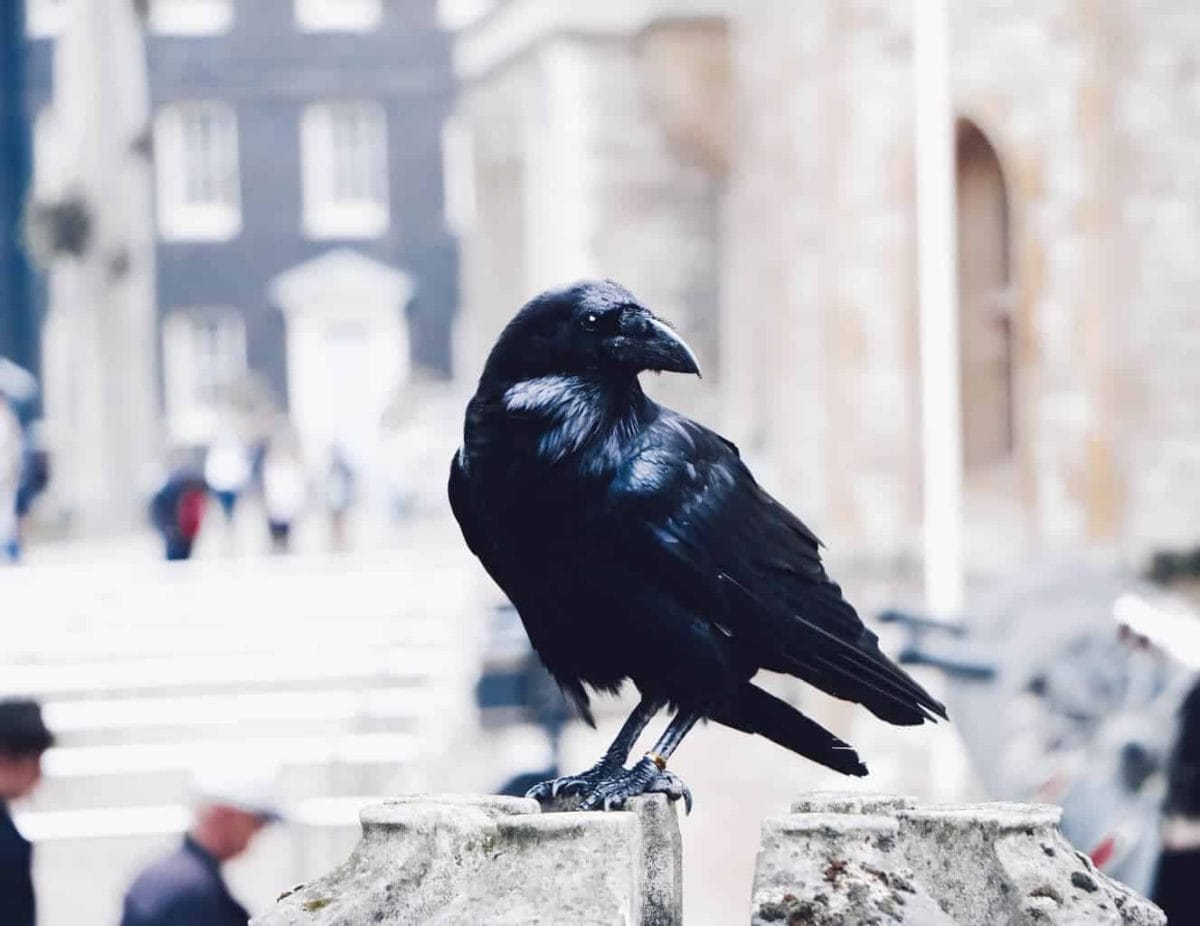 If the reason you're going to London Dungeon is because you want to be scared, try a Jack the Ripper walking tour where you can learn the creepy past of this famous London figure or go on a London ghost tour to see other haunted places in the city.
With so much to see and do in London, avoid the London Dungeon!
6. Shrek 4D Experience
Why anyone would go to Shrek 4D is so far beyond me.
Actually, I do know – parents who live near London and have their kids with them might be interested in taking their children to this attraction on the Southbank.
But anyone else – visitors to London or people who aren't in London often – no! Just say no!
Avoid this attraction in London lest you find yourselves wandering around the giant advertisement for Dreamworks.
Sure, there are some cool effects, but Shrek is old news (though I do love him so) and there are better things to do in London town than spend time here.
Like stroll around Southbank.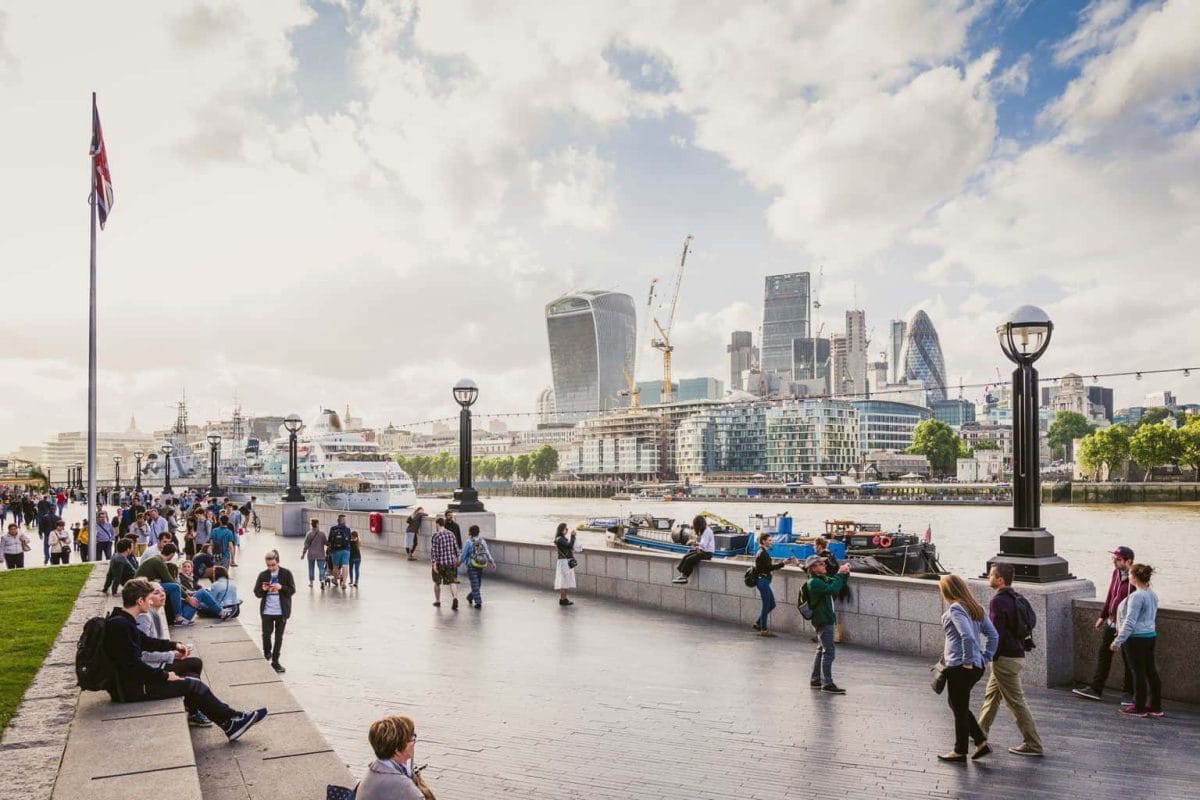 If you want something to do with the kids, check out these things to do in London with kids, or take them to the Harry Potter Studio Tour in Watford with this tour including transfers from London if you want to be on an actual film set with real props and behind-the-scenes filming experiences.
Or basically do anything else.
Just not this.
7. Rickshaw Ride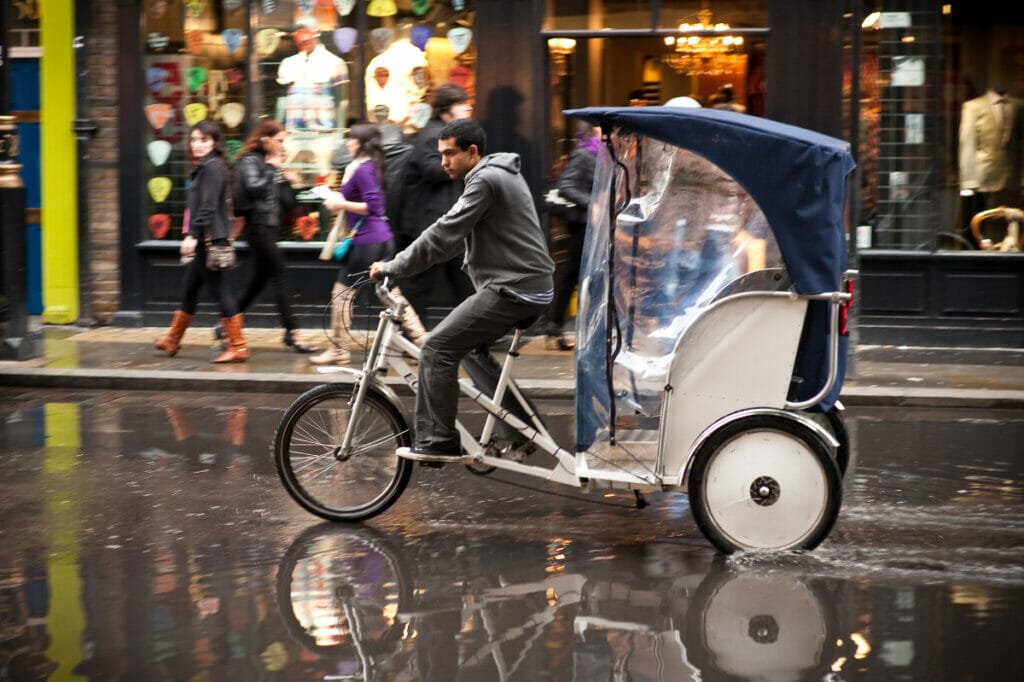 If you ever see someone offering you a rickshaw ride in London, don't get on it.
These are offered to unsuspecting tourists wanting a London "experience," and let me tell you they are the further thing from authentic London!
Firstly, no one goes on them except tourists, and secondly, the drivers are not licensed and are operating illegally.
The London police attempt to crack down on them, but of course more always pop up.
Instead, take the tube or just use your own two feet or even an iconic London black taxi.
8. M&M World: what not to do in London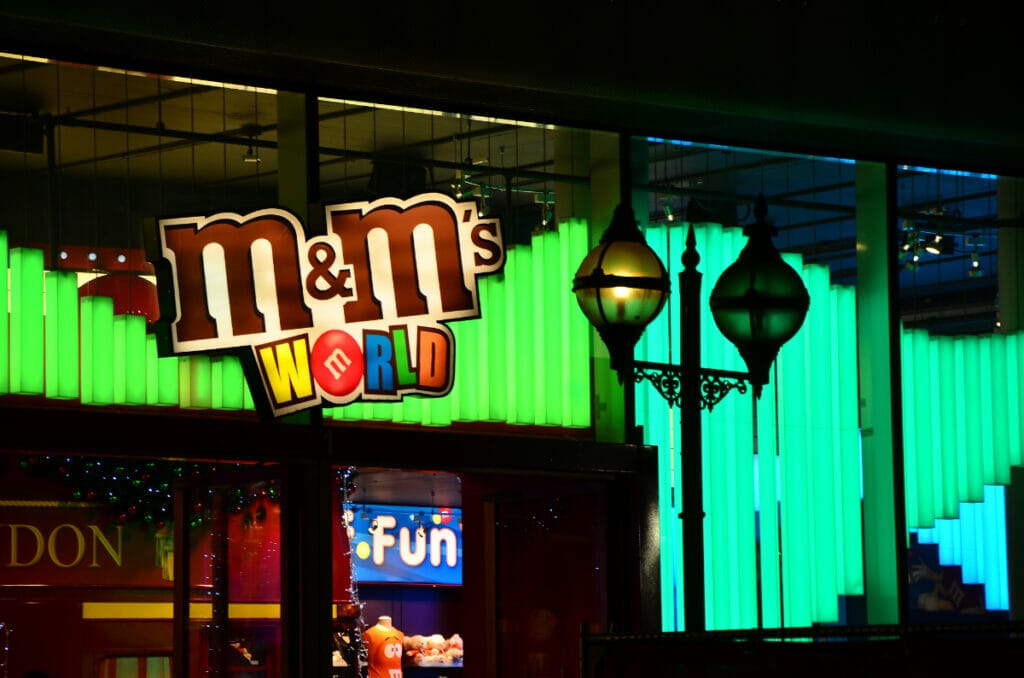 M&M World, located in Leicester Square, is a must-not do if you want authentic London.
It's only for tourists (most Brits don't even eat M&Ms, they have something called Smarties which are similar), and also it smells like fake chocolate.
There are so many M&M Worlds around the, well, world, that it's not worth stopping by the one in London when there are so many other better things to see.
9. Jungle Cave
The Jungle Cave used to be the Rainforest Café in London, and while it might be tempting to go with the kids for a fun meal out, don't.
It's too small to have the same atmosphere as Rainforest Cafes in the US, and the food is terrible and you'll just regret it the whole way through.
Instead, take the kids to a kid-friendly afternoon tea like the one at St. Ermin's or opt for a family-friendly chain restaurant like Nando's or Giraffe.
10. ArcelorMittal Orbit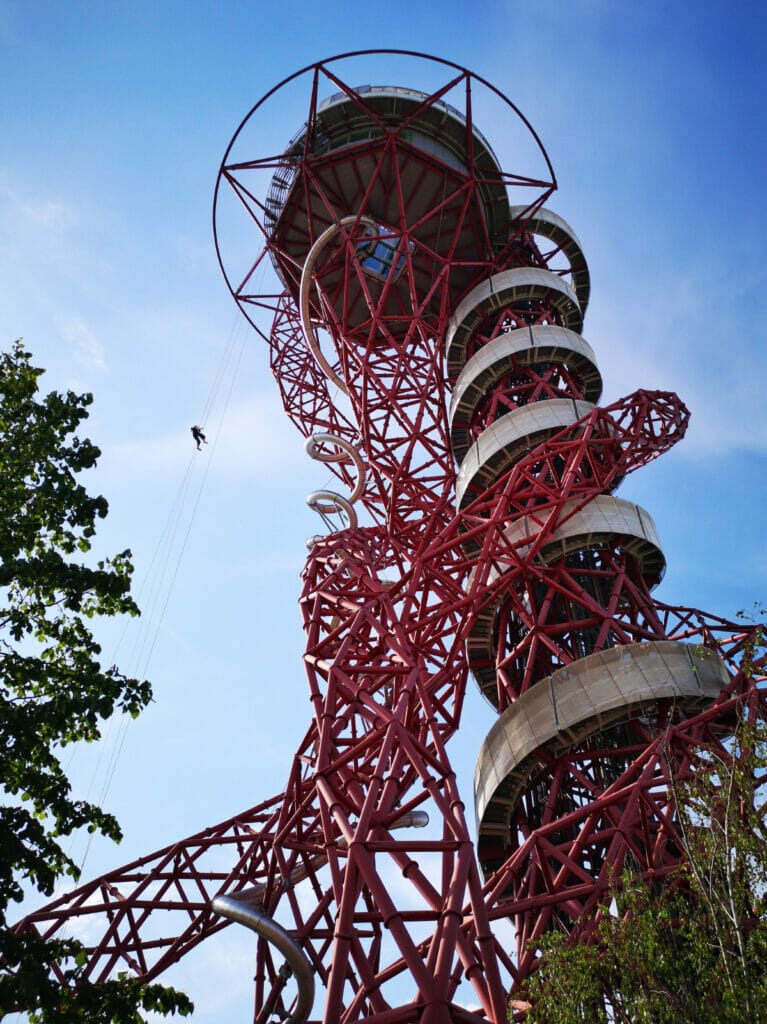 This slide, named the longest tunnel slide, was built for the Olympic Village during London's 2012 Olympics.
While it might look interesting, it's still just a slide and it's not worth going all the way out to the Olympic Village for the privilege of spending money that will be gone in about 10 seconds when you get to the bottom.
If you want thrills in London, do a RIB Boat tour of the Thames instead.
11. Leicester Square: things not to do in London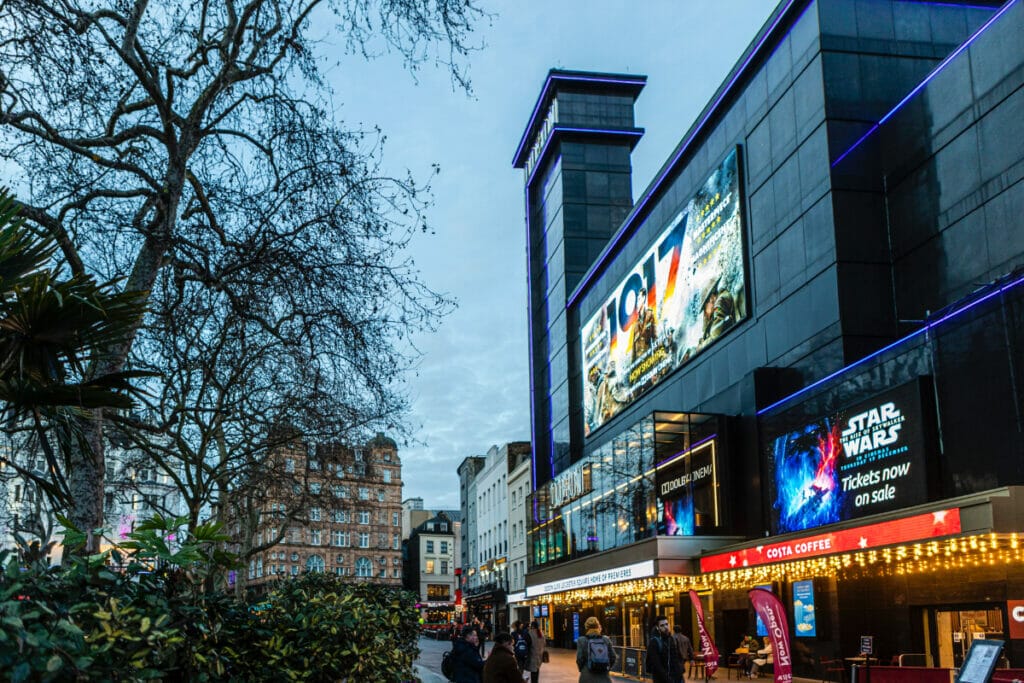 While this is a central London location and it's likely you may pass it or end up in Leicester Square during your London trip, it's one of the areas to avoid eating or shopping in.
Why?
It's basically just a big tourist trap.
You won't find authentic pubs or gift shops here, and while you might want to see it, and more power to you, just enjoy walking through it rather than planning to spend a ton of time here.
12. 9 3/4 Platform at King's Cross Station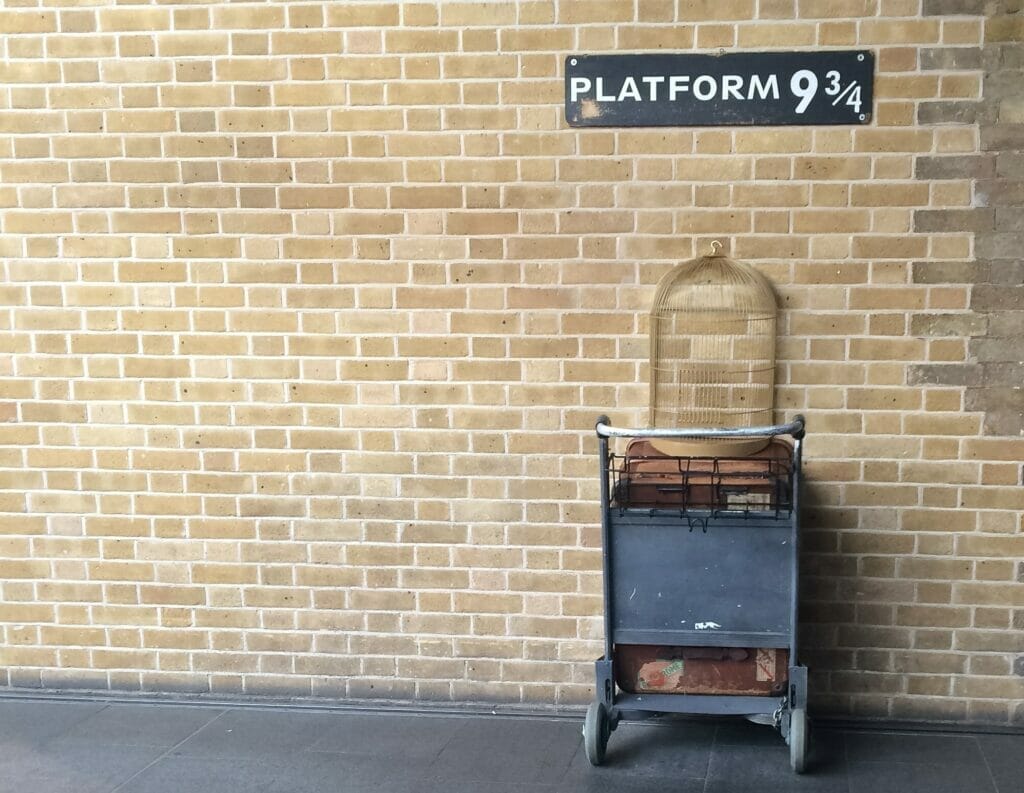 Now, in this guide of London attractions to avoid, I also want to include some overrated London attractions if you can get to the alternative one.
The 9 3/4 Platform photo-taking area at King's Cross Station is novel, yes, and you can definitely get a cute picture and buy something from the gift shop.
However, it completely pales in comparison to doing the Harry Potter Studio Tour at Warner Brothers Studio, where the real sets and photo opportunities are.
If you can't make it out there during your trip and are a Harry Potter fan, then sure, go for it, but skip this in favor of the Harry Potter Studio Tour if at all possible.
13. 02 Arena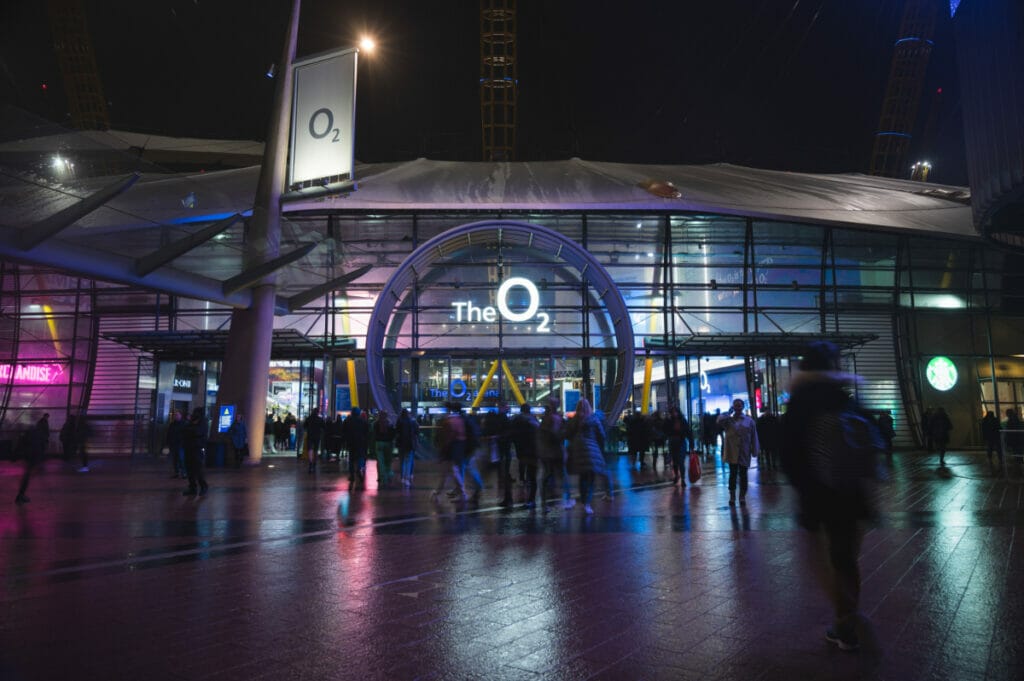 If there is a concert in London, the O2 Arena is seriously one of the best venues.
However, if you aren't going to a concert there, there's no real reason for you to visit the arena (even to to the Climb the O2 experience, unless you just really like heights).
It's not that there's anything wrong with it, but it shouldn't go on your list and you shouldn't make a trip out there unless there is a concert happening that you're attending.
14. Prime Meridian Line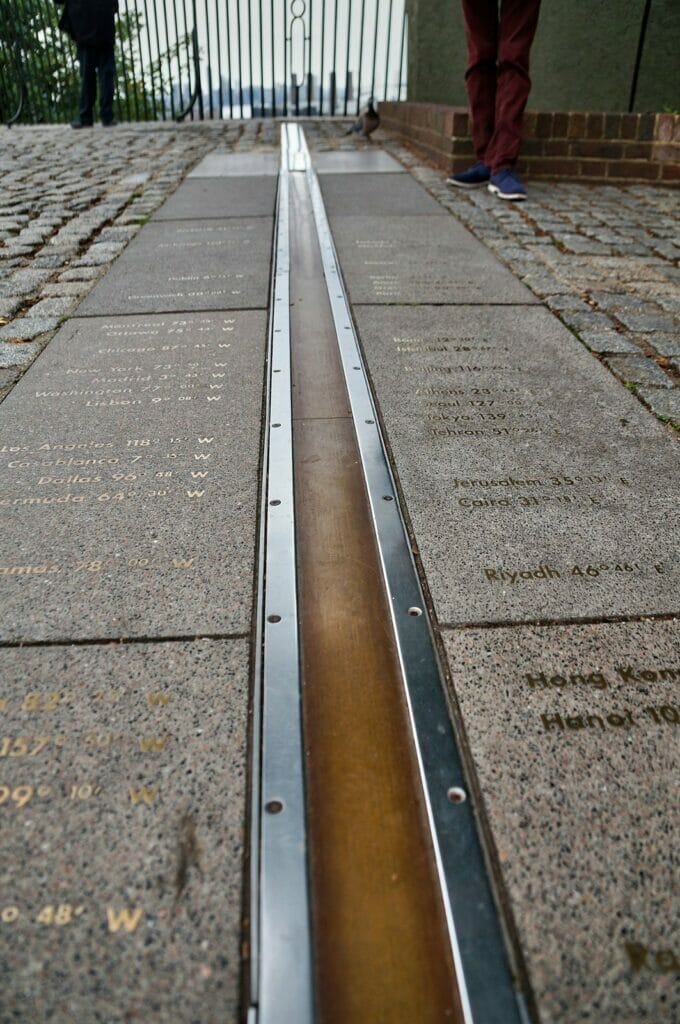 It pains me to say that the Prime Meridian Line in Greenwich is another thing not to do in London.
Or at least, don't go out of your way for.
It's actually slightly inaccurate, and there are much better things to do during a day out in Greenwich than worry about standing on a line that doesn't actually mark the dividing line between East and West anymore!
15. Sherlock Holmes Museum: where not to go in London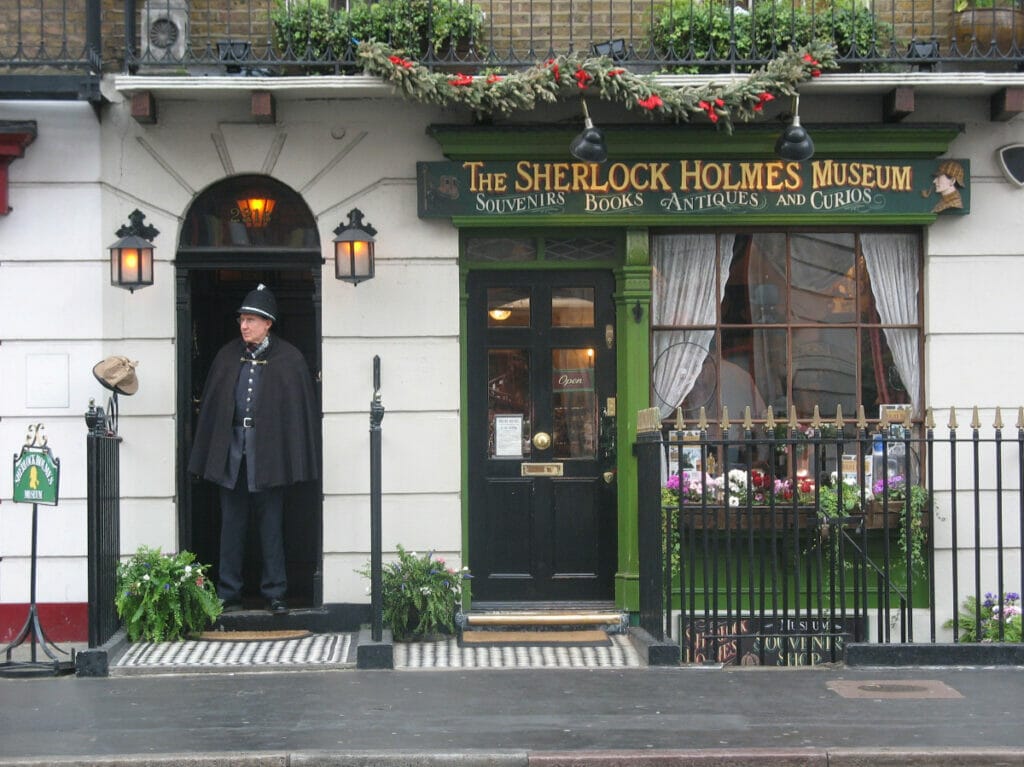 The Sherlock Holmes Museum is in Baker Street, and while it's a cute idea, it's 100% a tourist trap for those of you who are Sherlock Holmes fans.
Why?
Well, it's mostly just a gift shop.
Sherlock Holmes is a fictional character, so it's not like you can see his belongings, and there isn't even much dedicated to the literary history of Sherlock Holmes like old manuscripts or art.
It's just there because Sherlock Holmes lived on Baker Street, and the museum is on Baker Street, so get a picture outside and then move on.
Where Not to Eat in London
I'm not trying to be down on London, but I hate seeing visitors who come back with bad reviews of certain things they did when I wish I could have got to them ahead of time and steered them in the other direction!
I'm not going to specifically mention any particular restaurants to avoid, as I truly don't have any in mind, but I do want to mention that, especially in London, the best fish and chips are going to come from a "chippie" or fish and chips shop rather than getting fish and chips at a restaurant.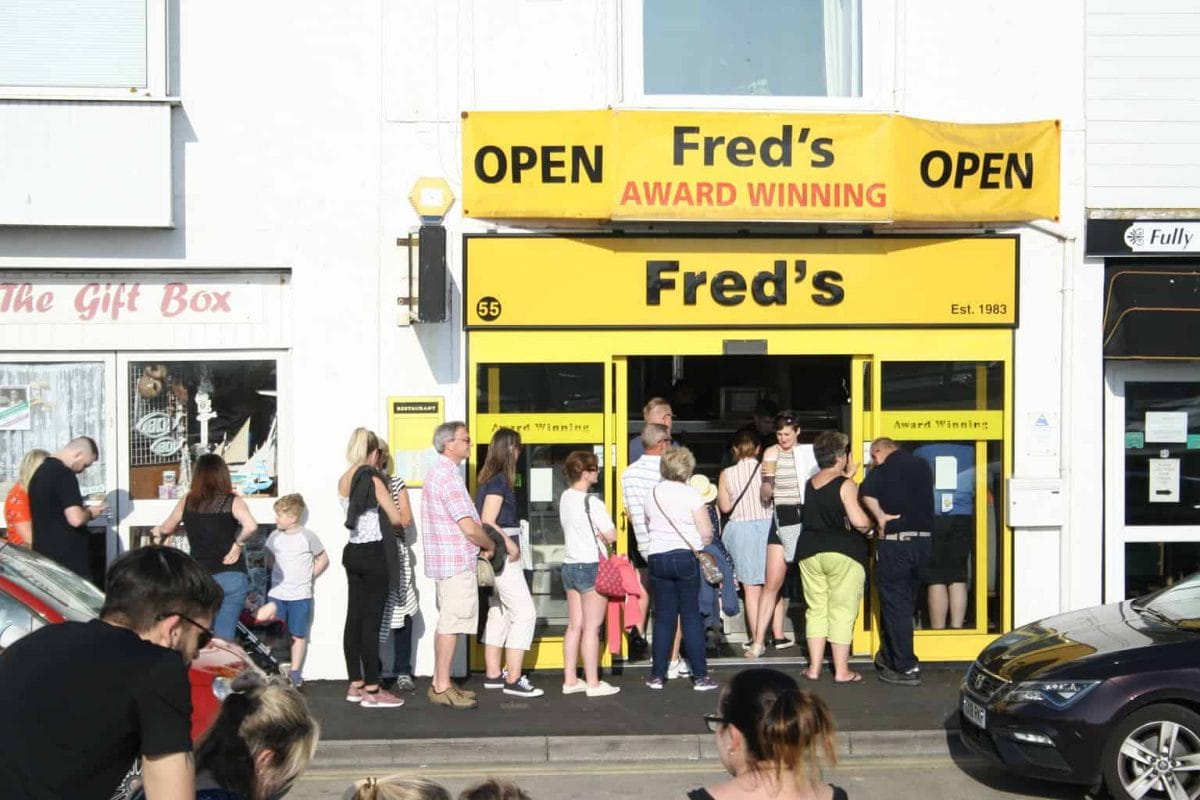 Also, do your research on pubs before you go and try to find ones in less touristy areas.
The more tourists, the worse the food is and the less authentic a pub will be.
And finally, if you're in or around Leicester Square, be weary of some of the big name restaurants here for no other fact than, again, they're geared towards the hundreds of thousands of tourists who flock the area.
Instead, search out local places that are a bit more off the beaten path or down side roads, or ones that come recommended by locals you meet instead of the restaurant with the biggest flashing lights and most extensive menu you can find.
Borough Market and London's street food markets are always good bets!
Oh, and PS – if you're trying to figure out what not to bring to London, check out my full London packing list that tells you exactly what you can leave at home so you're not traipsing through the streets with your rain boots and money belts flapping around in the wind.
Want more helpful London guides? Check these out!
UK Travel Planning Guide: the FAQs
🏥 Should I buy UK travel insurance?
Absolutely yes. Basic coverage is not expensive, and as a visitor you are NOT covered under the NHS. Compare policies and prices with Travel Insurance Master here, a big name in the travel insurance business, and cross that off your list.
🔌 Do I need travel adapters for the UK?
Yes, you do, otherwise you won't be able to plug in your electronics/phone/lifelines. I recommend this one, which is all-in-one so you can use it in other countries.
🚗 What do I need to drive in the UK?
The first thing you need to check out if you're planning on renting a car in the UK is this guide to driving in the UK for visitors – the roads, signs, and driving experience will likely not be what you're used to and it's essential to prepare yourself to stay safe and aware.
🛌 What's the best way to book hotels in the UK?
For UK hotels, Booking is the best site as it offers free cancellation on many properties. If you want an apartment, I always recommend VRBO over AirBnb.
📳 Will my phone work in the UK?
Yes – if you set it up right. Check out my guide on making your foreign phone work in the UK to ensure that you get the type of service you need.
🚿 Can I drink the water in the UK?
Yes, UK water is great and perfectly safe. But drink out of taps in any kitchen or use water fountains. Double check before drinking out of the taps in hotel bathrooms, though, as they may be on a different system.