This post contains affiliate links for which I may make a small commission to help keep the site running. You will not be charged extra for these items had you not clicked the links. Thank you for your help to keep the site running!
If you've come to London to admire Picasso's best works and lose yourself in London's best art galleries and art museums and experience the joy of some of Britain's most treasured painters, you're in luck.
You love art, and London loves art!
From street art in the East End to beautiful portraits in the portrait gallery to some quirky figurines at Tate Modern, you'll get your fill of the creative life wherever you turn at so many top London attractions.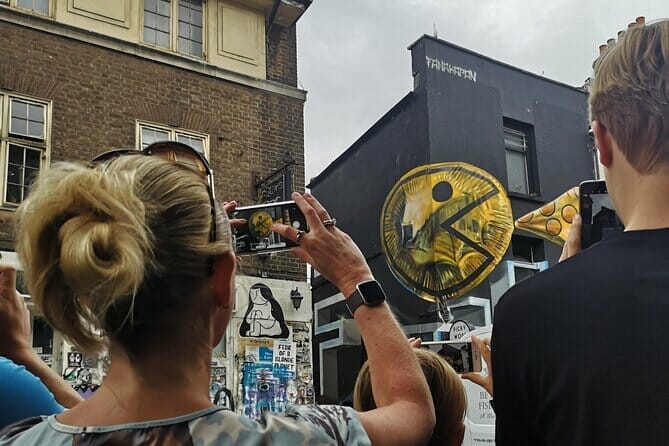 To help you figure out where your artistic self will feel most at home, here's a guide to some of London's best art museums.
The Absolute Must-Knows (from a Londoner)
1. Tate Modern: one of the famous London art museums
As one of the largest museums filled with contemporary art in the world, the Tate Modern is a huge blessing for Londoners and visitors who enjoy modern art and getting lost in interesting shapes and thought-provoking art.
You'll find it in the refurbished Bankside Power Station, and the entire space still has an industrial feel.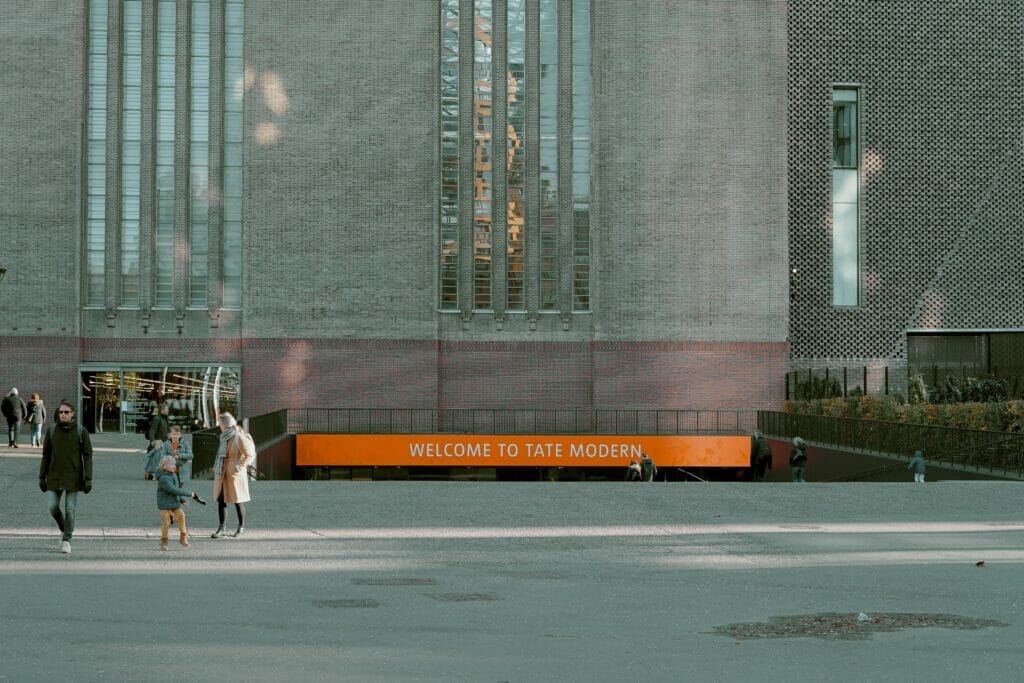 Here, you'll find sculptures, paintings, drawings, digital art and architecture that really embraces what it means to practice and celebrate contemporary art in the 21st century.
Best of all, the museum is completely free and one of the best free things to do in London.
Address: Bankside, London SE1 9TG
Open Daily
GET A

FREE

LONDON INTRO GUIDE and ACCESS TO MY FB GROUP
Start your planning with this "Intro to London" guide and access to my London planning Facebook group!
2. Tate Britain
Another one of the Tate's, Tate Britain is perhaps the complete opposite of Tate Modern, as here you'll find more traditional art.
It is the oldest of the Tate galleries and used to be known as the "National Gallery of British Art" due to what it houses inside.
Head to Tate Britain and you'll find a permanent collection of British art that spans back to 1500.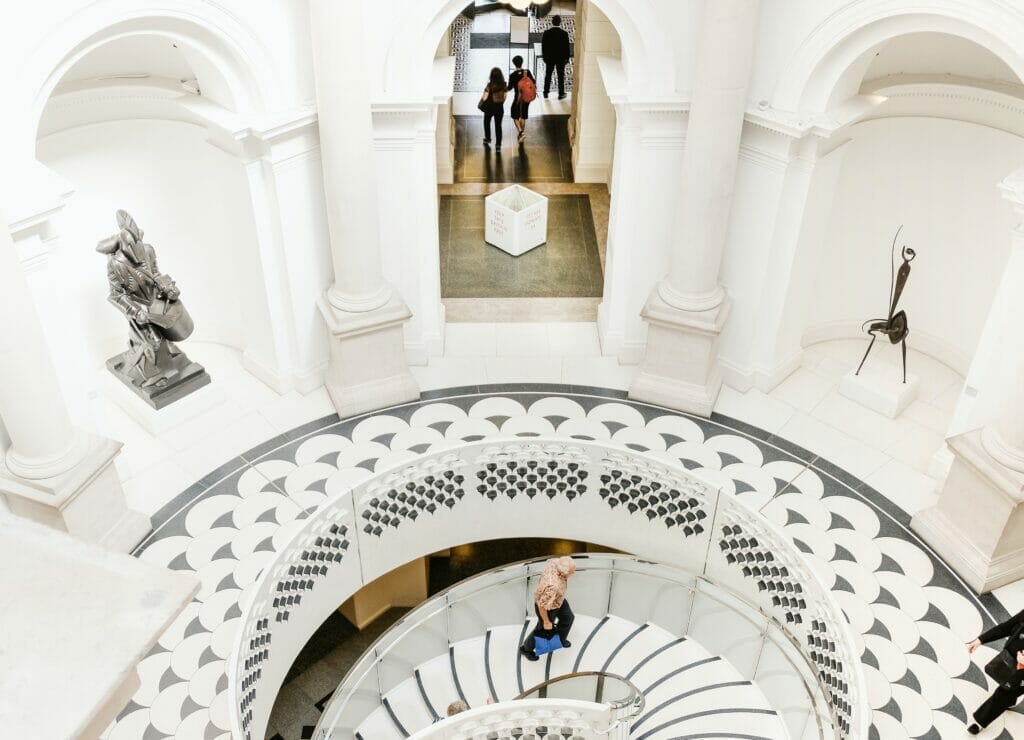 You'll find art from artists like William Blake, David Hockney, and Francis Bacon.
The entrance to this stunning gallery is picture perfect in and of itself, and inside you'll find that the interior architecture of the galleries really adds to the pomp and circumstance of one of the best art galleries in London.
Address: Millbank, Westminster, London SW1P 4RG
Open Daily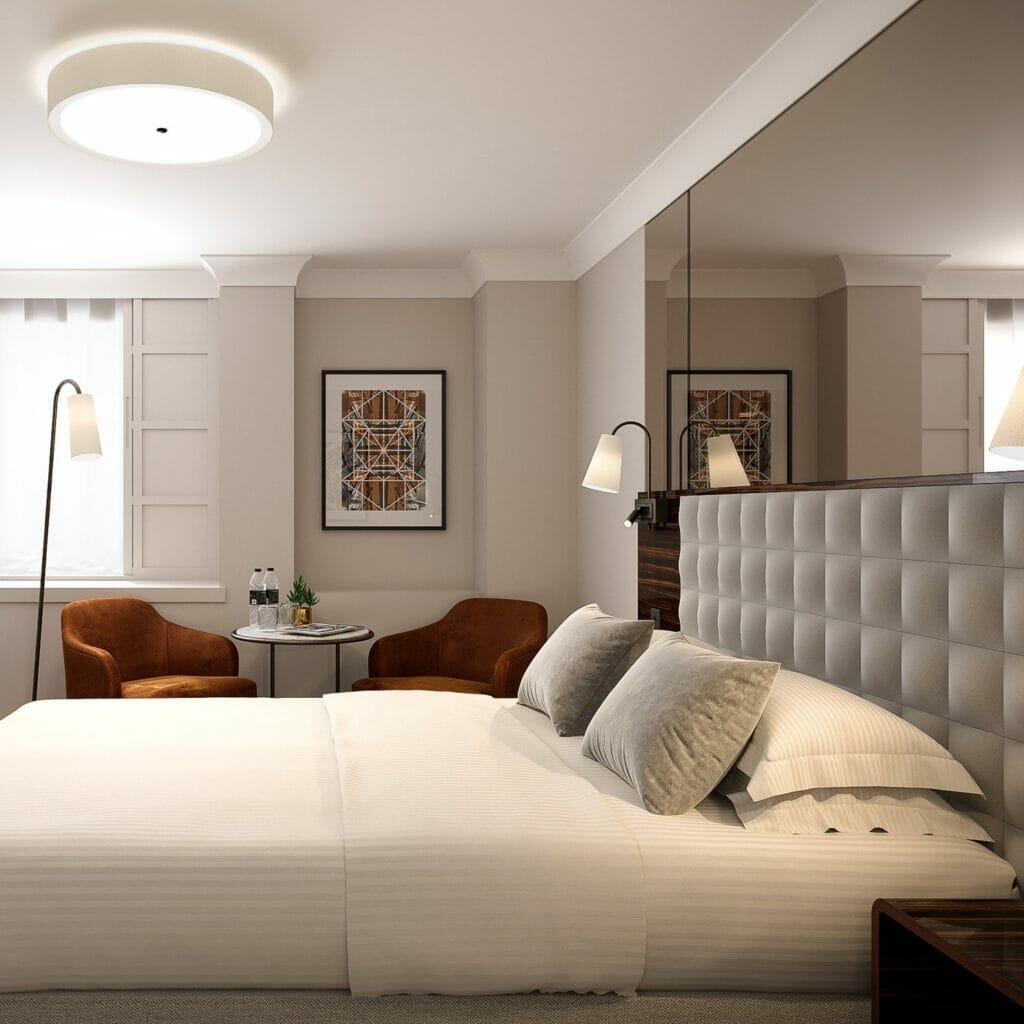 3. National Gallery: best art museum in London
If you take a trip to Trafalgar Square, you can't miss the National Gallery, as it towers over the square in all of its glory.
This is one of the most visited art museums in the world, celebrating not just British art but European art as a whole.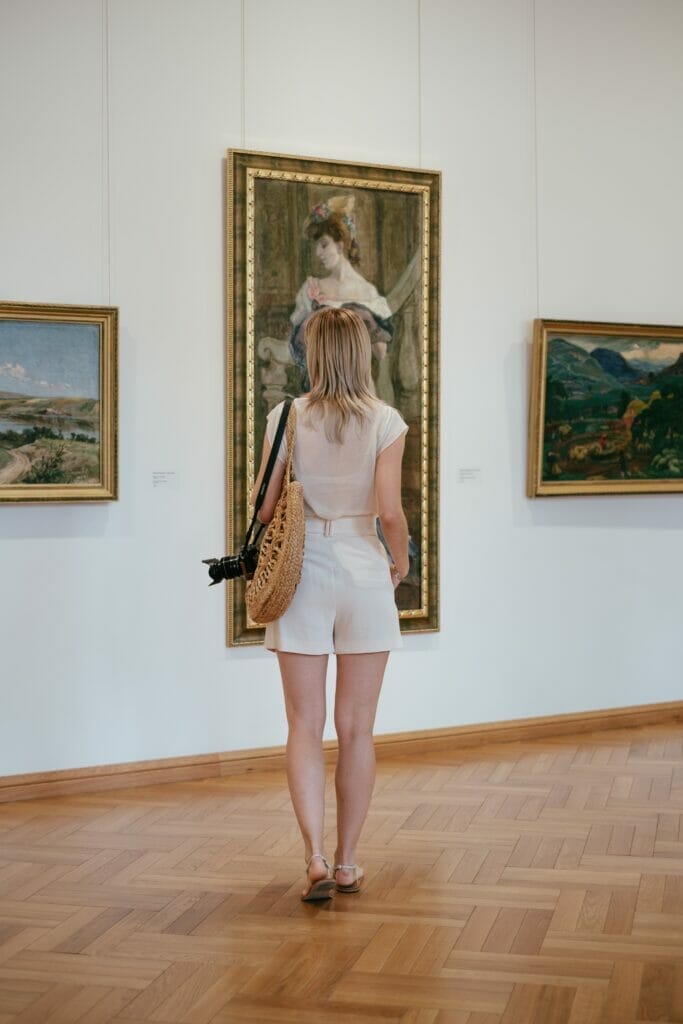 Inside, you'll find works from artists such as Leonardo da Vinci, Van Gogh and Claude Monet.
This is truly an inspiring art museum with gorgeous views across London and also a really vibrant café that does lunches and afternoon teas if you want to incorporate the museum into more of your day.
The National Gallery is also completely free.
Address: Trafalgar Square, Charing Cross, London WC2N 5DN
Open Daily
IMPORTANT: are you coming to the UK from abroad?
In case you're reading this from outside the UK and will be a foreign visitor here, you need to know these 2 things to stay safe and save money.
Travel insurance – you need it when going overseas! I use

this site

to get the best quotes and purchase my packages from. Do not skip this – having medical coverage abroad as well as other coverage in case of missed flights, lost luggage, etc is essential. As I said, I have never gone wrong using

this site

.
4. National Portrait Gallery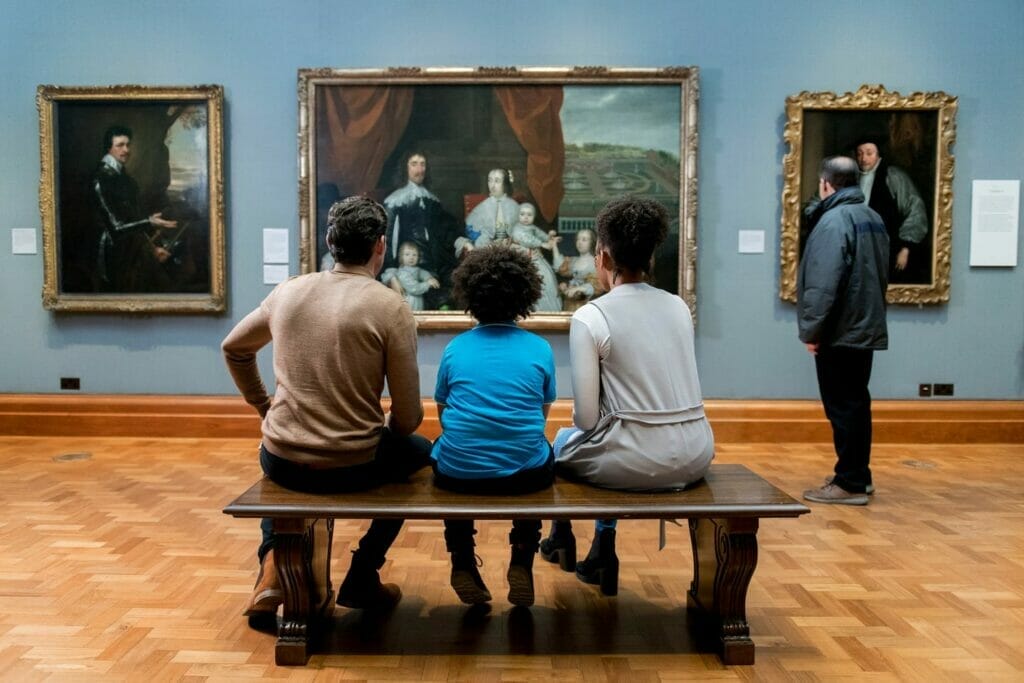 Adjacent to the National Gallery, the National Portrait Gallery is dedicated to none other than portraits, particularly of British people who have been famous throughout the years.
It was the first portrait gallery in the world and one of the largest, and in it you'll find the most famous portrait of William Shakespeare in the world, the Chandos portrait.
This is one of the best galleries to visit in London!
Address: St. Martin's Pl, Charing Cross, London WC2H 0HE
Open Daily
5. Art Auctions at Sotheby's
For something a bit different in London, try attending an art auction at an art auction house like Sotheby's.
This exciting atmosphere is very professional and very traditional, but observers are welcome to watch it all take place, as well as wander the galleries to see what you would put on a bid on if you had the cash to do so!
Check out the calendar for Sotheby's here.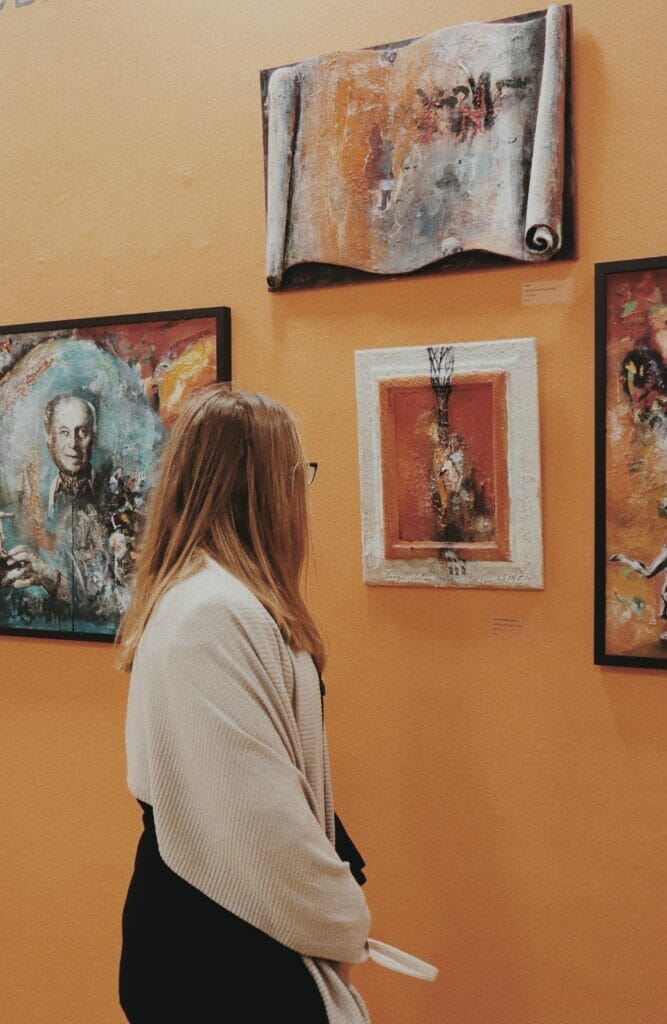 Address: 34-35 New Bond Street, London W1A 2AA
Check calendar for scheduled auctions
6. Serpentine Gallery
Located in the picturesque area of Kensington gardens, Serpentine Gallery is actually two art galleries that are within a short walk of each other.
Completely free to enter, in the Serpentine Gallery you'll find contemporary art, including some permanent installations and rotating temporary exhibitions that have featured everyone from Anish Kapoor to Jeff Koons.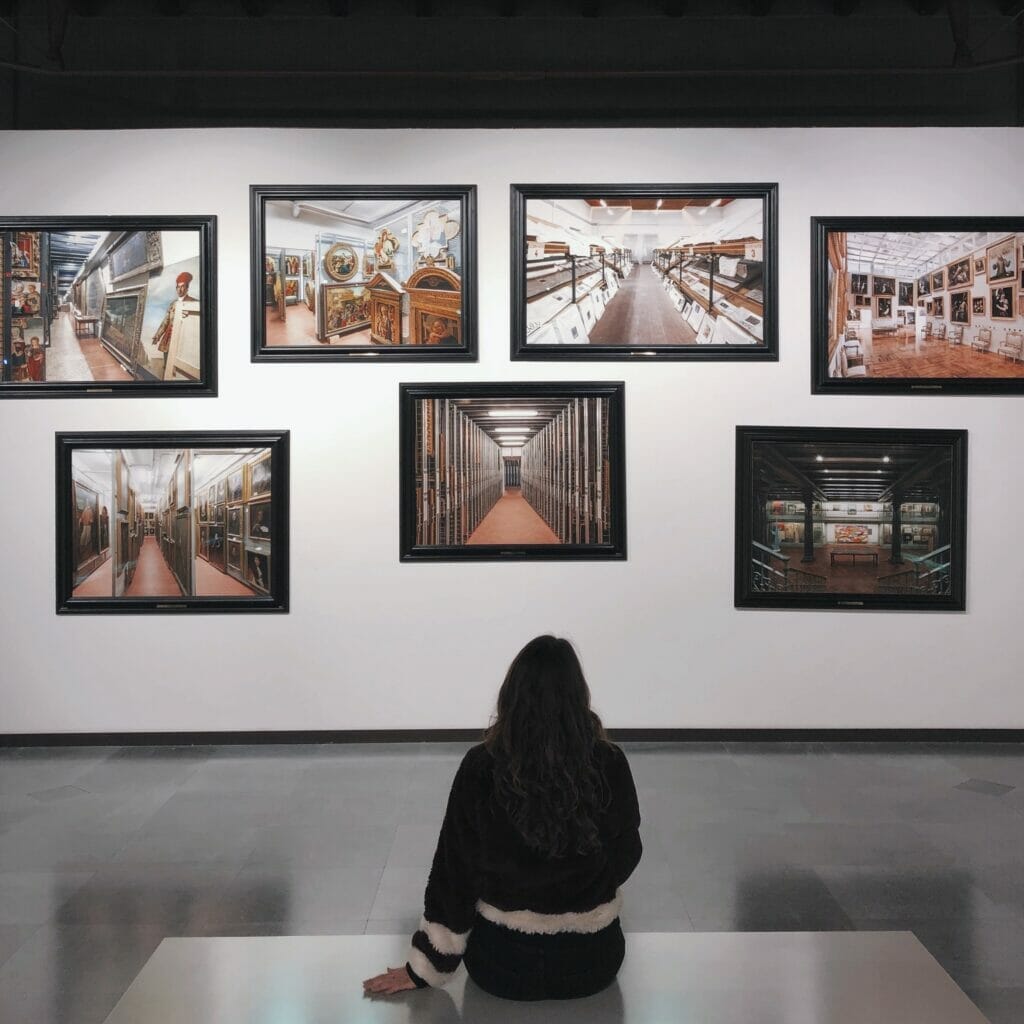 There have even been installations in nearby Serpentine Lake, as well as incredible outdoor contemporary art that use the setting of Hyde Park and the help of Serpentine Gallery to make an impact on the visiting public.
Address: Kensington Gardens, London W2 3XA
Open daily
7. Whitechapel Gallery
Priding themselves on being an "art gallery for everyone," Whitechapel Gallery is a fantastic glimpse into contemporary art with rotating exhibitions and gorgeous spaces, including a bookshop and cafe.
Entrance is free, and perhaps even more intriguing than current artists is the gallery's history in art in London, as it played an important role in post-War British art, as well as bringing pop art to the general population in the sixties.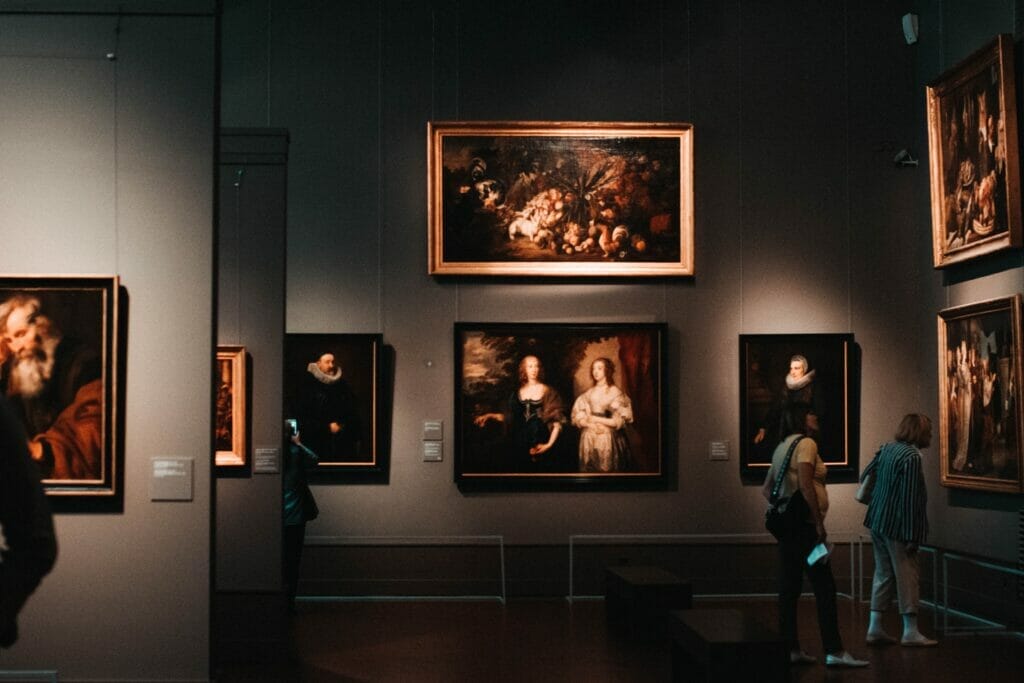 Today, you can take art classes, attend lectures, or just spend time soaking up the innovative and creative environment fostered here.
Add this to your itinerary so you don't miss one of the top art galleries in London!
Address: 77-82 Whitechapel High St, Shadwell, London E1 7QX
8. Royal Academy of Arts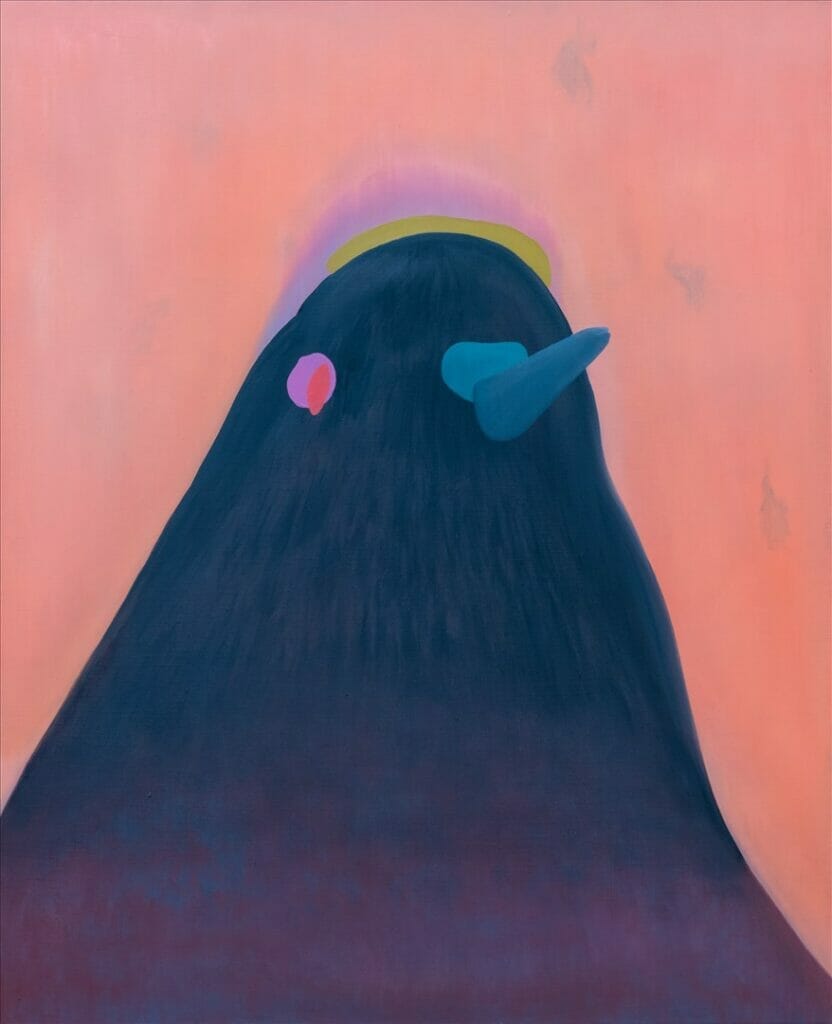 The Royal Academy of the Arts features incredible art in an architecturally stunning building in Piccadilly, Central London.
Not only is this art gallery unique because it is run and funded by a collection of artists and architects, but it has national prestige and is part of the Royal Academy Schools, the oldest art school in all of Britain.
Permanent collections are on feature here, but more notable are their temporary exhibitions that rival those at galleries like the National Gallery and Tate.
A regular summer exhibition is a must-do in London.
Address: Burlington House, Piccadilly, Mayfair, London W1J 0BD
9. Hayward Gallery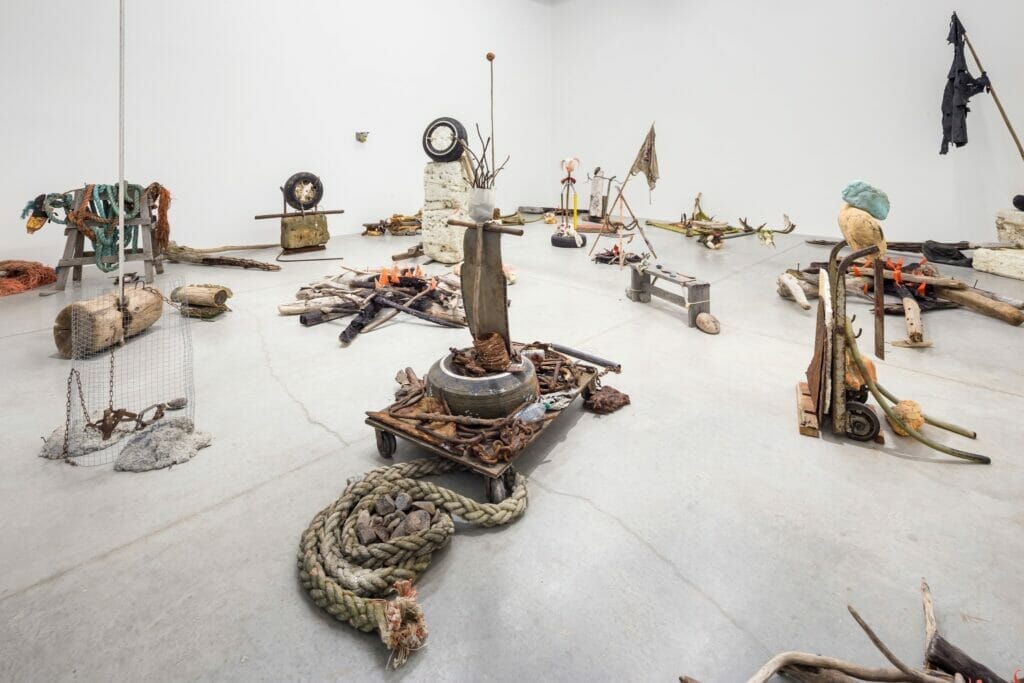 Another popular art gallery in London is the Hayward Gallery, located within the Southbank Centre which is right near the National Theatre and walking distance from the London Eye.
Hayward Gallery focus on regular exhibitions that focus on everything from contemporary art to past greats like Edvard Munch and Leonardo da Vinci.
There is a charge for Hayward Gallery exhibitions, and it is well worth the price.
Address: Hayward Gallery, Southbank Centre, Belvedere Rd, Bishop's, London SE1 8XX
10. Saatchi Gallery
If you're searching for a contemporary art gallery that features the best of the best in up and coming artists, the Saatchi Gallery is for you.
Established by Charles Saatchi, a famous name in the world of advertising, the galleries here are filled with artists you've probably never heard of before – and that's a good thing.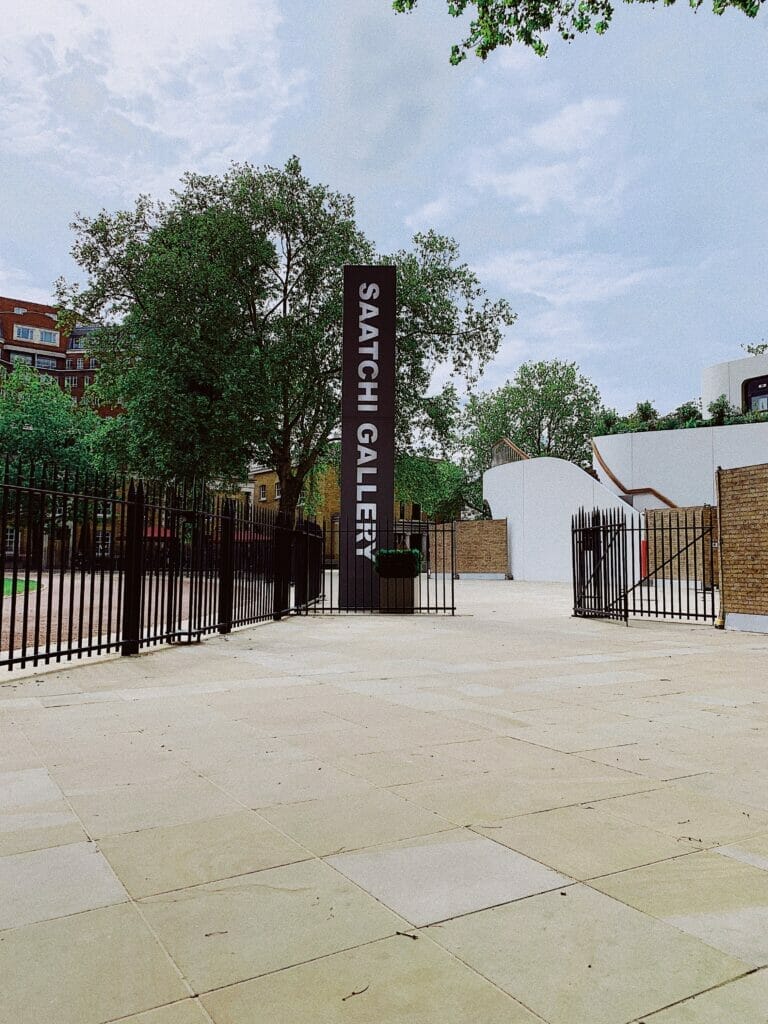 Instead of just displaying art by well-known artists, the gallery hopes to act as a springboard for the best artists of the current age who are yet undiscovered, which makes it a quirky thing to do in London.
This is a gallery where pushing the envelope is encouraged and controversy in art is welcomed.
Address: Duke of York's HQ, King's Road, London, SW3 4RY
11. Barbican Art Gallery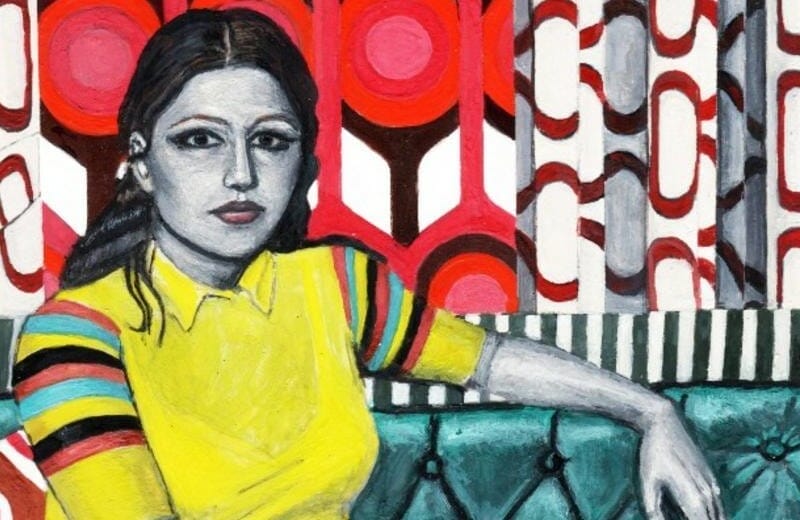 Just known as the "Barbican," this art gallery is located within the Barbican Centre which has everything from performance space to the gallery to cafes to art exhibition space for rent.
It was officially opened in 1982 as the City of London's "gift to the nation" and is a popular space for art exhibitions, public events like conferences and interviews, and home to the London Symphony Orchestra.
Address: Silk Street, London, EC2Y 8DS
12. Institute of Contemporary Arts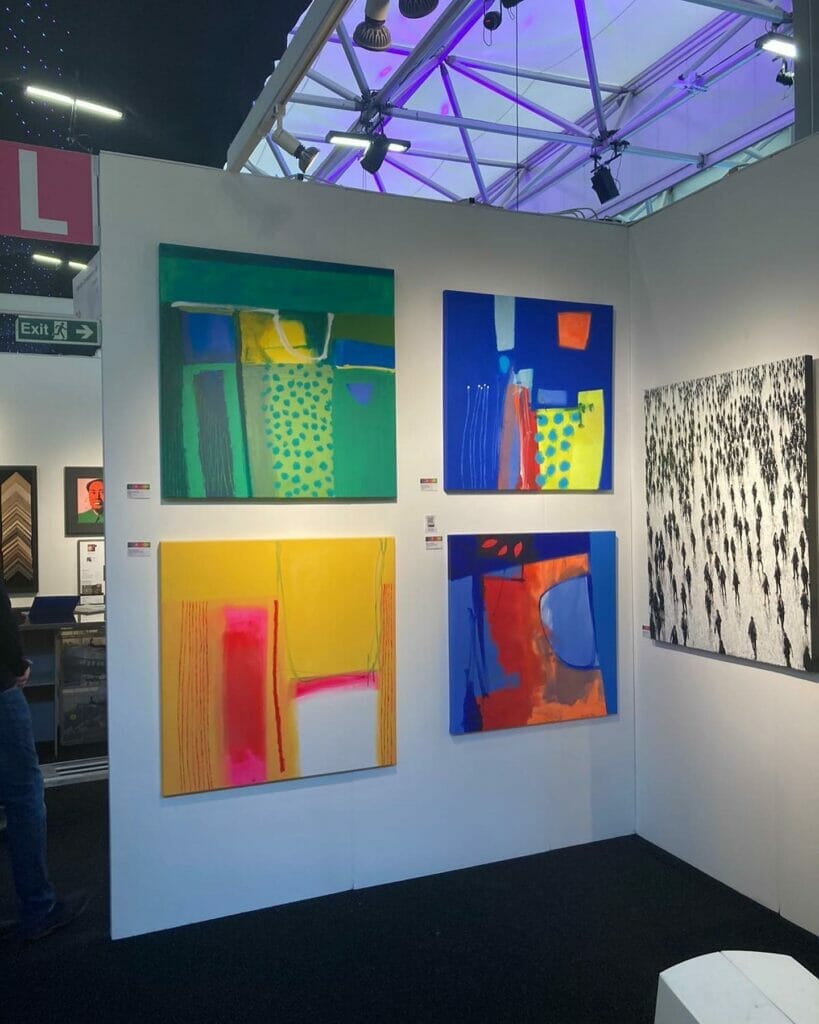 Focusing on modern art and being a place where artists, thinkers, and radicals can engage in conversation and artistically tackle the problems of the 21st century, the Institute of Contemporary Arts is a leading London art gallery.
In addition to the galleries, there is also a theatre and the location right off Trafalgar Square is top notch.
The idea behind the Institute is that it is not a museum, never changing, but a place where art emerges and is constantly evolving along with the culture and the times.
Address: The Mall, St. James's, London SW1Y 5AH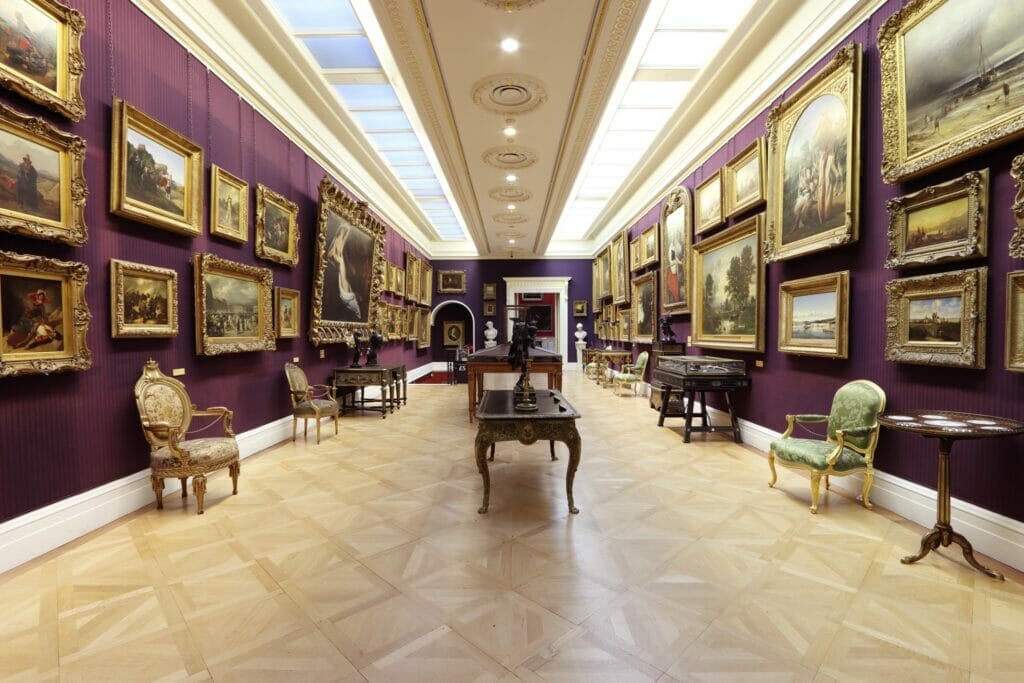 This free art museum in London features everything from decorative art to French paintings to old furniture.
The art here was collected by about five generations of a wealthy British family, and the collection really shows off the aesthetic that they enjoyed and what type of art pieces were popular amongst wealthy families in London's history.
The intriguing part of this collection is that it is housed in a townhouse owned by members of the family, and while it does not seek to recreate how it looked when they lived there, it definitely gives the collection a much different vibe than a typical white-walled gallery.
Address: Hertford House, Manchester Square, London W1U 3BN
14. Camden Arts Centre
This gallery for emerging artists in Camden was opened in 1965 in West Hampstead, and particularly focuses on its resident artist program which enables artists from around the world to develop their skills while in residency at Camden.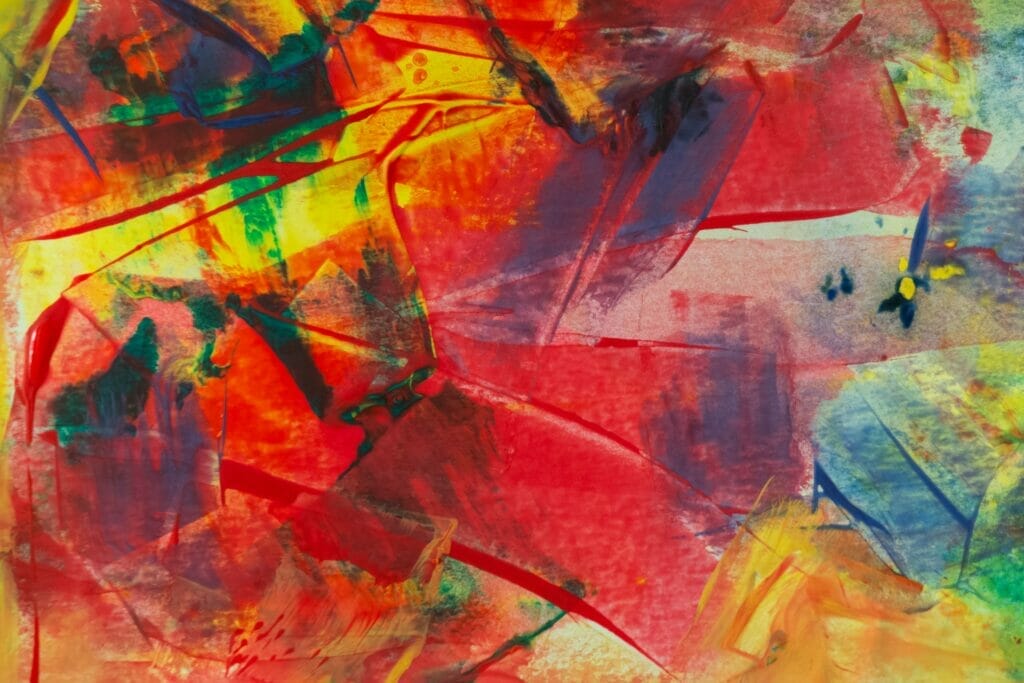 The exhibitions are temporary and rotating, so check the schedule for what's on during your visit, and look forward to seeing the debut of international artists in London, as well as new artists to the contemporary art scene.
Address: Arkwright Rd, London NW3 6DG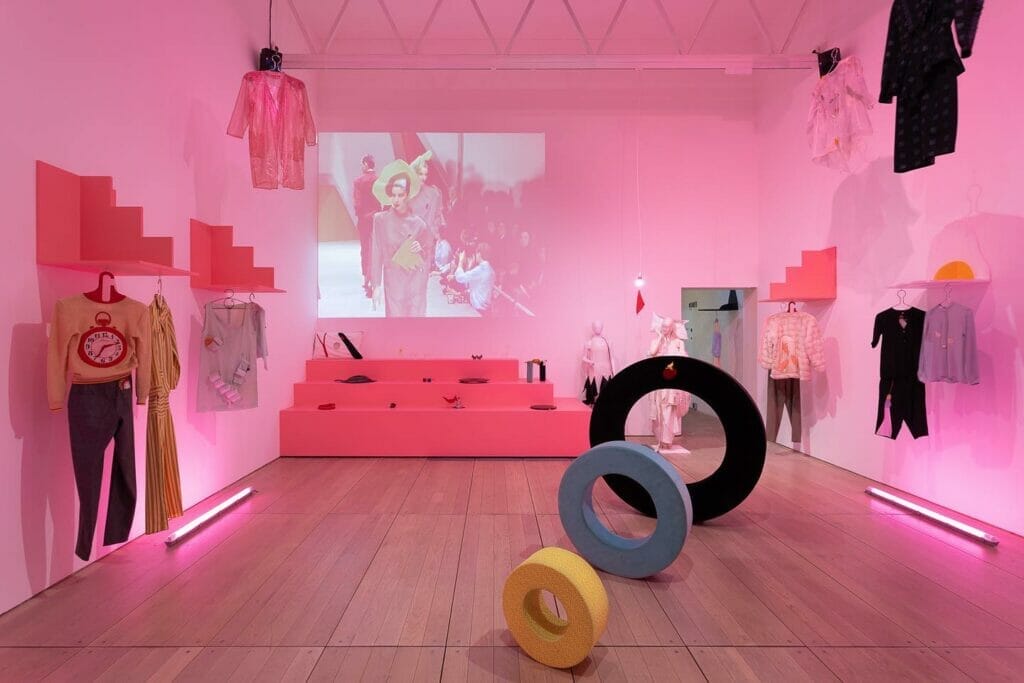 Associated with iconic London university, Goldsmiths, this contemporary art centre in Lewisham, South London, is free to the public and aims to provide a source of creativity and debate through its gallery.
The gallery is a Grade II listed building, and used to house swimming pools and dancehalls!
Address: St James's, New Cross, London SE14 6AD
Familiar with Damien Hirst?
Newport Street Gallery is a gallery of pieces from his art collection, featuring art from Francis Bacon, Banksy, Pablo Picasso and many others.
There's also an emphasis on emerging artists, as well as indigenous artists.
There is also a cafe and bookshop in addition to the six exhibition spaces.
Address: Newport St, Prince's, London SE11 6AJ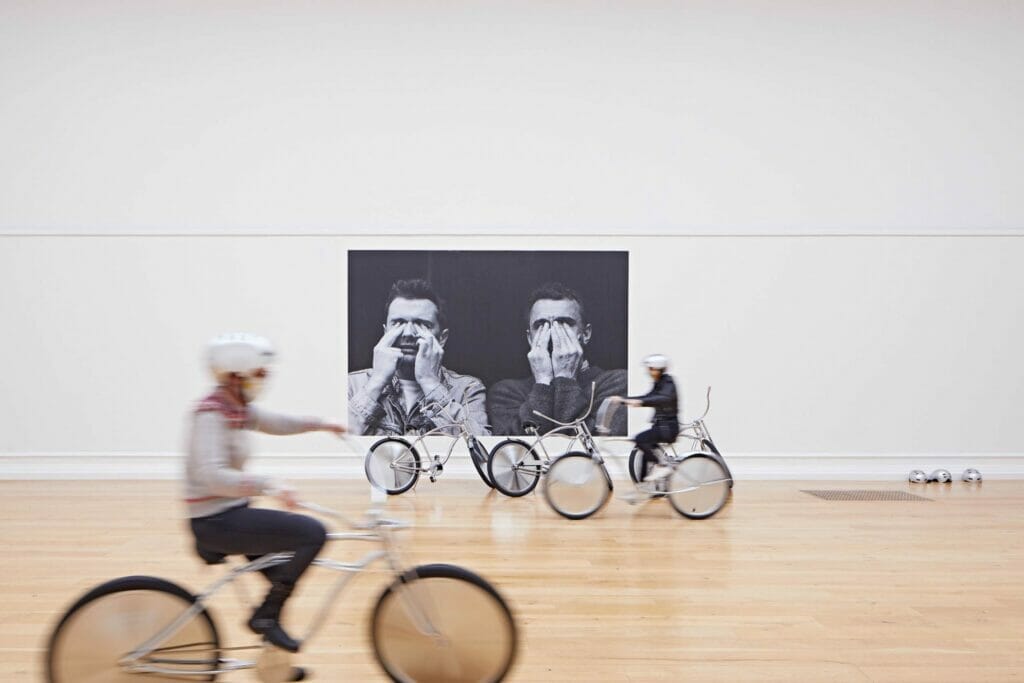 Located in Camberwell, South London, the South London Gallery has its roots in the South London Working Men's College in 1868 and today brings about five exhibitions to South London every year.
In addition to exhibition featuring artists from around the world, there are also regular films and talks as well as engaging opportunities for children to get involved in London's art scene.
Address: 65 Peckham Rd, London SE5 8UH
Solely dedicated to photography, this unique gallery in Soho is a fantastic place to explore for photography gurus.
In addition to gallery space, there is a bookshop featuring some of the most coveted photography books in the industry, as well as a cafe where you can grab a bite to eat and talk photography with your friends.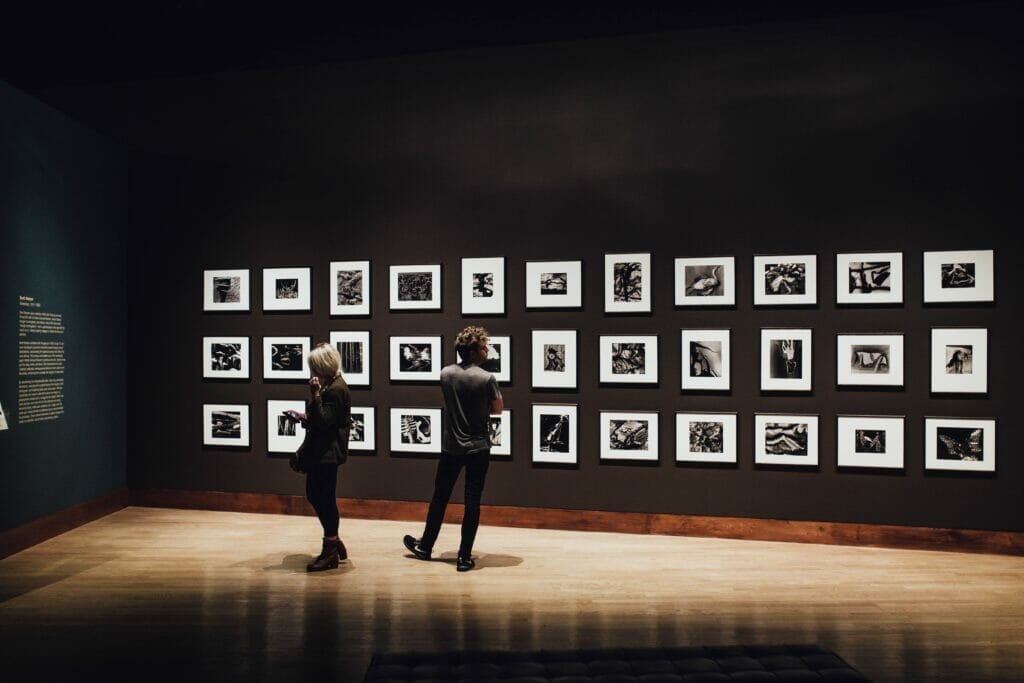 Visit one of the Print Sales exhibition to increase your photography collection and support the artistic community.
Address: 16-18 Ramillies St, Soho, London W1F 7LW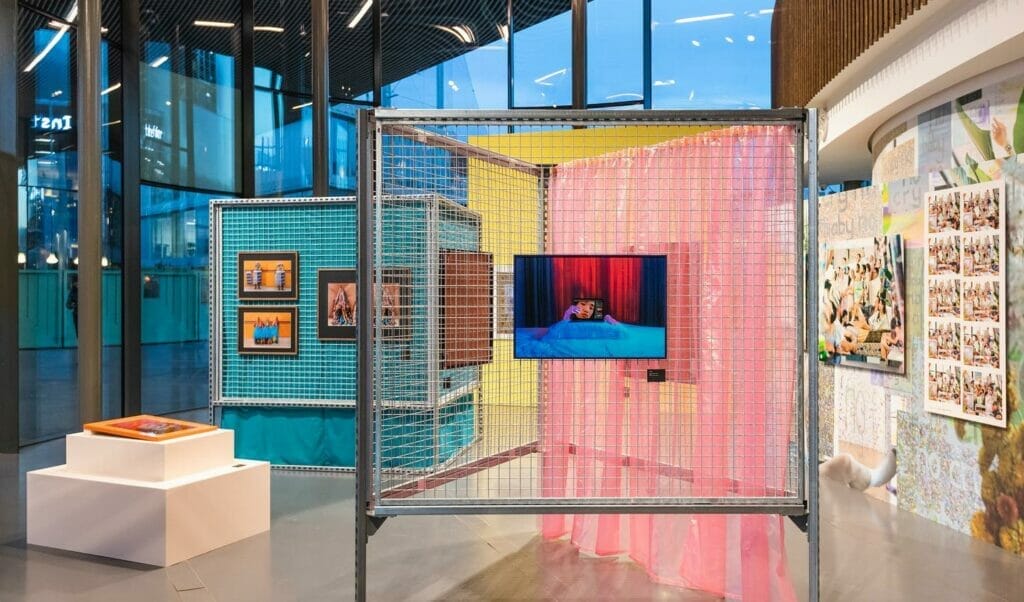 Take a trip out to Greenwich to explore this free public art gallery and exhibitions pace, focusing on both art and fashion as well as design.
There are five exhibitions a year, all committed to bringing diversity in stories and experiences to the arts, as well as young artists emerging in the scene and fostering their new talent.
Address: The Gateway Pavilions, Peninsula Square, Greenwich Peninsula, London SE10 0SQ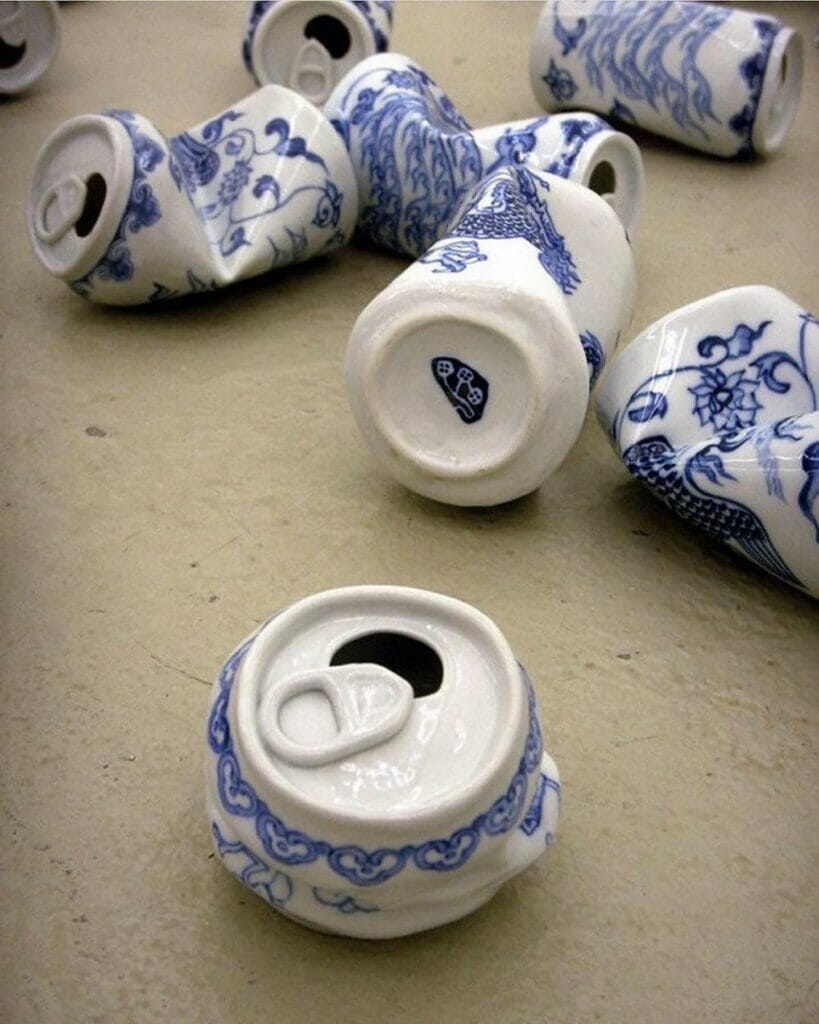 This cutting edge and contemporary art gallery in London features progressive art from across the globe, including cutting edge art from China, Europe, and Asia.
This is an art gallery for thinkers, for dreamers, and for those who want to mix up the norm and take a break from the traditional art that you'll find in many established London galleries.
From sculptures of "creatures" that represent a human race that never went outside again after the 2020 health crisis to paintings featuring monsters that represent the climate crisis, there's no lack of things to think about here.
Address: 3 Hanover Square, W1S 1HD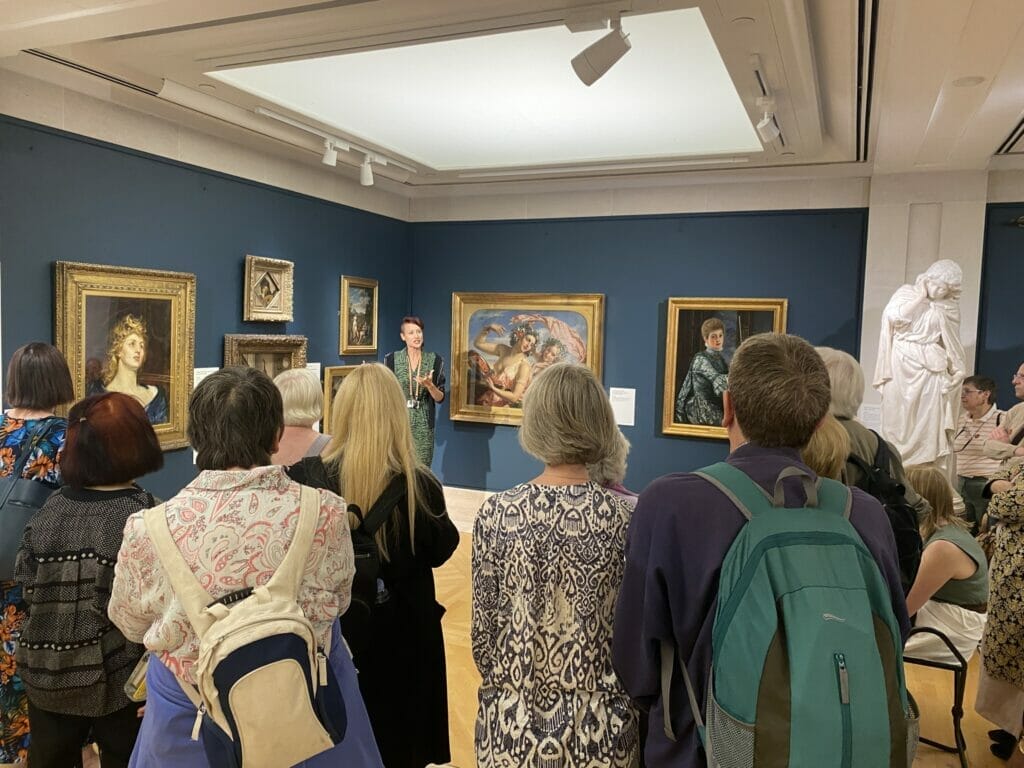 Guildhall Art Gallery is a gallery "by Londoners, for Londoners."
The art here has some tie to London, whether London itself is depicted or the art was created by a Londoner about other subjects.
Admission is completely free and there are regular guided tours to take you through the collection, which is a fantastic way to experience one of the lesser known art galleries in London that is a total hidden gem.
Address: Guildhall Yard, England, EC2V 5AE
What else should I not miss in London?
If you're visiting London soon, here's a very brief rundown of a few of my other favorites to make sure you don't miss anything!
Want more helpful London guides? Check these out!
UK Travel Planning Guide: the FAQs
🏥 Should I buy UK travel insurance?
Absolutely yes. Basic coverage is not expensive, and as a visitor you are NOT covered under the NHS. Compare policies and prices with Travel Insurance Master here, a big name in the travel insurance business, and cross that off your list.
🔌 Do I need travel adapters for the UK?
Yes, you do, otherwise you won't be able to plug in your electronics/phone/lifelines. I recommend this one, which is all-in-one so you can use it in other countries.
🚗 What do I need to drive in the UK?
The first thing you need to check out if you're planning on renting a car in the UK is this guide to driving in the UK for visitors – the roads, signs, and driving experience will likely not be what you're used to and it's essential to prepare yourself to stay safe and aware.
🛌 What's the best way to book hotels in the UK?
For UK hotels, Booking is the best site as it offers free cancellation on many properties. If you want an apartment, I always recommend VRBO over AirBnb.
📳 Will my phone work in the UK?
Yes – if you set it up right. Check out my guide on making your foreign phone work in the UK to ensure that you get the type of service you need.
🚿 Can I drink the water in the UK?
Yes, UK water is great and perfectly safe. But drink out of taps in any kitchen or use water fountains. Double check before drinking out of the taps in hotel bathrooms, though, as they may be on a different system.