This post contains affiliate links for which I may make a small commission to help keep the site running. You will not be charged extra for these items had you not clicked the links. Thank you for your help to keep the site running!
Going to London with kids is basically like walking into a treasure trove of a city that was built for them to explore.
The things to do in London with kids are plentiful, not only because millions of kids visit and live in London, but because London is naturally a safe city (you can read my thoughts on safety in London as well) and welcoming to all.
Some of the attractions on this list are kid-specific – playgrounds and activities that parents can supervise but really lets your children have their own fun in London.
Other attractions are for the whole family, or "regular" museums, monuments, and sites that will get kids excited and interested (check out this list of the best afternoon teas for kids in London, for example – everybody likes a scone!)
One of the benefits of doing things in London with kids is that they'll start to get a sense of independence and appreciation for travel.
In the UK, the common language means you can also chill out a bit if something were to happen and they were to get separated from you on the tube or something similar – they'll be able to communicate with the staff and there are always people around to help or friendly police roaming the streets who will be able to expertly handle any situations.
If you have toddlers, check out this list of things to do in London with toddlers as well as the attractions on this list. Otherwise, this list is a catch-all "what to do in London with kids" list which encompasses pretty much everyone under the age of 18.
Families will often be traveling with kids of multiple ages as well, so it's a great idea to jot some of these down and then poll the kids to see who is interested in what!
Visiting London?

I've got all of the information you need in one easy-to-use online guide that takes the guesswork out of things like this and teaches you everything from how to stay safe in London to how much to budget for London! Check it out here!
Best Museums for Kids in London
It can be hard to distinguish which museums in London are great for kids as you've never sure if you're going to encounter something like rows and rows of pottery and old plaques or interactive exhibits.
I am a huge museum nerd and have scoped out all of London's best museums for kids so you can target your museum days here.
Science Museum
This is my biggest recommendation for a wonderful museum for kids in London. It's so kid-friendly and interactive, which means that whether you have toddlers or teenagers, they'll find something to be interested in here.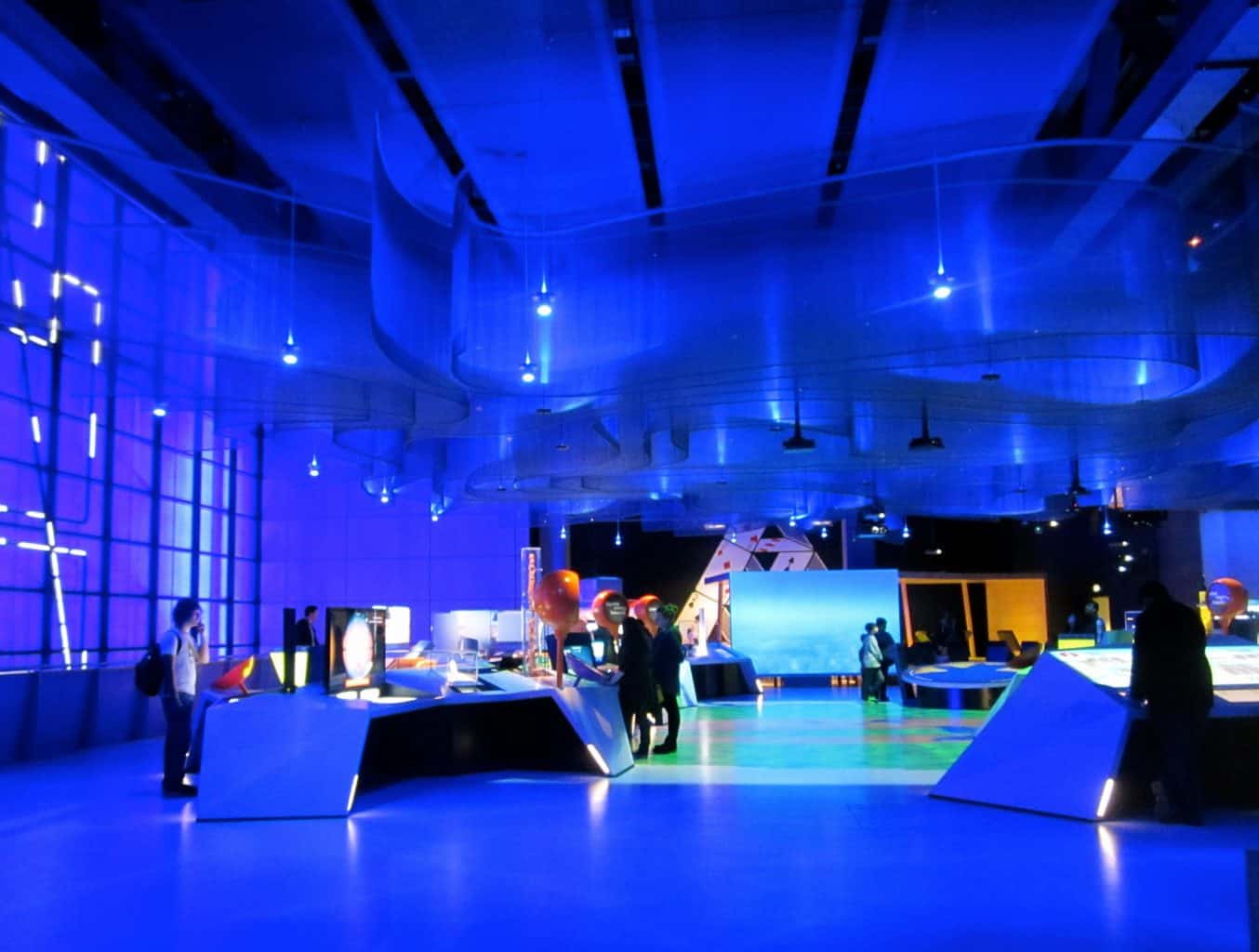 There are dedicated kid's rooms, too, for the little ones to explore at their own pace. Also, an IMAX theater means you can catch the latest science film while escaping the weather if it's gone south, and there is a room where you can quite literally journey into the center of the Earth that kids will love.
Natural History Museum
From the dinosaur exhibits to the giant whale skeleton in the lobby to the kid-friendly sleepovers they hold every few months, the Natural History Museum is another London museum that you can head to without fearing the kids will get bored.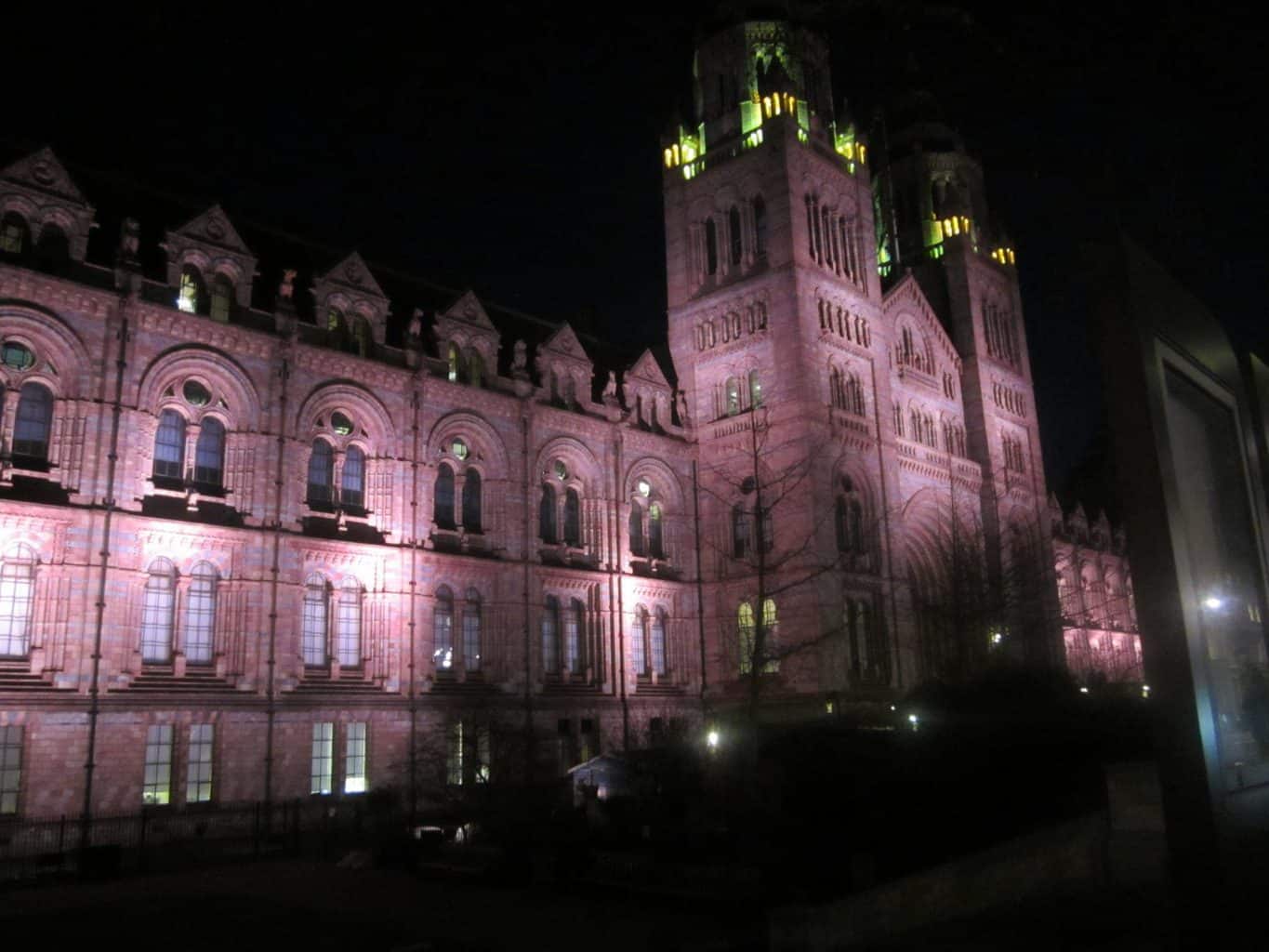 Sure, there are some "regular" galleries that involve rocks and fossils and maybe slightly old plaques, but overall the grand design and historic feel of this museum will really help the whole family find their love for London.
British Museum
With so many things to see in the British Museum, it will automatically keep older children engaged as they can wander around the massive galleries and check out everything from Cleopatra (seriously!) to the Rosetta Stone.
For younger ones, you'll find fun activity trails you can follow through the museum by picking up a guide at the front desk, as well as regular kid's activities and activity backpacks you can borrow that help them explore the museum at an age-appropriate level.
Oh, and the adults get to see the collections of the British empire which is just out of this world cool.
Best Tours for Kids in London
London's best tours for kids are ones with interesting topics or that let you get around the city in engaging ways.
I wouldn't recommend taking your kids on a standard "walking through Westminster" tour unless they're older or particularly interested in history and you know can withstand the 2 to 2.5 hours of walking!
These tours have a different spin on them to keep everyone interested.
Harry Potter Walking Tour
This Harry Potter walking tour is one of the most popular in London. If your kids are at all interested in the Harry Potter movies, this will be a magical experience where they can see so many of the movie locations, including the inspiration for Diagon Alley, the Leaky Cauldron, and where some of the stars would hang out (like Daniel Radcliffe's school).
Kids and adults alike will love this tour, so be sure to book early as there are a limited number of spaces per tour.
Click here to learn more about the Harry Potter walking tour.
London Hop On and Hop Off Bus Ride
What kid doesn't want to ride on a double decker bus and whizz around the city. This is the best Hop-On and Hop-Off bus tour in London (and there are many to choose from).
You can stay on and ride around while listening to the guided narration if your kids need a break, or you can hop off at all the stops to explore.
The best part about these tickets is that you can purchase them for a day or more at a time, which means you don't need to perfectly schedule in when you're going on the tour – perfect for families with kids who need to be a bit more flexible!
Click here to learn more about the London Hop-On and Hop-Off Bus Ride.
River Cruise Tour
The River Thames is London's heart, and exploring London by way of riding down the river on this cruise is a really special way for kids to get to see London from a whole new perspective.
Not only will they get to hear the guided narration about the attractions you pass, but they'll also be intrigued and excited by seeing the water lap up against the boat as you go along and they can see the process of docking at the piers.
Click here to explore more about my favorite river cruise tour. 
James Bond Walking Tour
If your kids love the James Bond movies, they will absolutely love this James Bond walking tour that emphasizes so many of the important places in the James Bond movies. This is an engaging and interesting tour that particularly older kids will love.
Click here to learn more about the James Bond walking tour.
Best Historic Attractions for Kids in London
London is full of history and places to explore, and you don't need to skip these historic attractions if you have kids in tow. These are the best historic attractions that have kid-friendly displays.
Tower of London
If the kids need a place to burn off energy while learning about medieval London, the Tower of London is the perfect place. It's instantly recognizable as one of London's most famous landmarks, and as you walk through the exhibitions and the recreated scenes of medieval London, you'll learn about everything from the zoo animals that lived here to torture devices.
There are also ravens that are kept without the grounds, and an entire section that holds the crown jewels. Did you hear that? The crown jewels. The one the Queen wears on her head at her Coronation and other special events.
This is a family-friendly attraction for all ages and your child doesn't even need to be able to read to enjoy, as the audio visual presentations throughout will keep everyone entertained!
Hampton Court Palace
If you really want a place where the kids can run around and soak in the culture AND fun, Hampton Court Palace is the place. Located in the borough of Richmond, it's a bit of a trek to get to from central London, but so so worth it.
In addition to the actual culture and all of the rooms and history to see, there is also "the Magic Garden," which is this incredible play area for kids that I may or may not have gone in before. There are slides, sculptures to climb on, grass to fall onto and a really curiosity-inspiring layout that gets the whole family engaged in play.
Buckingham Palace
For older children, there's nothing more awe-inspiring than walking through the Queen's "house," as it were. Buckingham Palace is open to visitors in the summer months, and if you're in London during that time you're missing a real treat if you don't make a stop at Buckingham Palace.
Entry is timed and you have to buy tickets in advance, but snag yourself a spot and enjoy walking through the same rooms that thousands of famous people and politicians have been greeted before, as well as enjoying the grounds at the back. And for dog lovers, there are a lot of plush corgis to buy in the gift shop to celebrate the Queen's love of this adorable dog.