This post contains affiliate links for which I may make a small commission to help keep the site running. You will not be charged extra for these items had you not clicked the links. Thank you for your help to keep the site running!
Going to London with kids is basically like walking into a treasure trove of a city that was built for them to explore.
The things to do in London with kids are plentiful, not only because millions of kids visit and live in London, but because London is naturally a safe city (you can read my thoughts on safety in London as well) and welcoming to all.
Some of the attractions on this list are kid-specific – playgrounds and activities that parents can supervise but really lets your children have their own fun in London.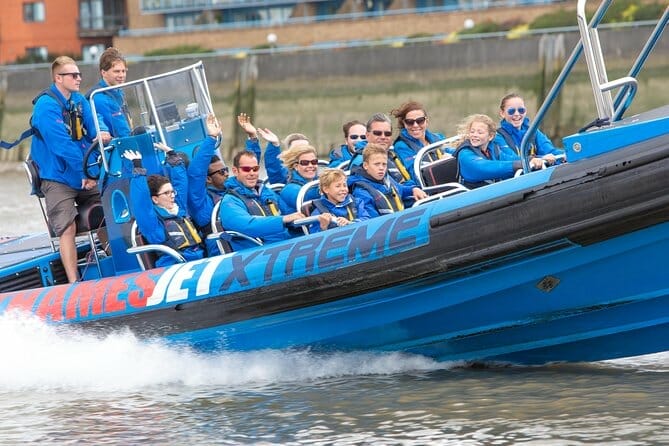 Other attractions are for the whole family, or "regular" museums, monuments, and sites that will get kids excited and interested (check out this list of the best afternoon teas for kids in London, for example – everybody likes a scone!)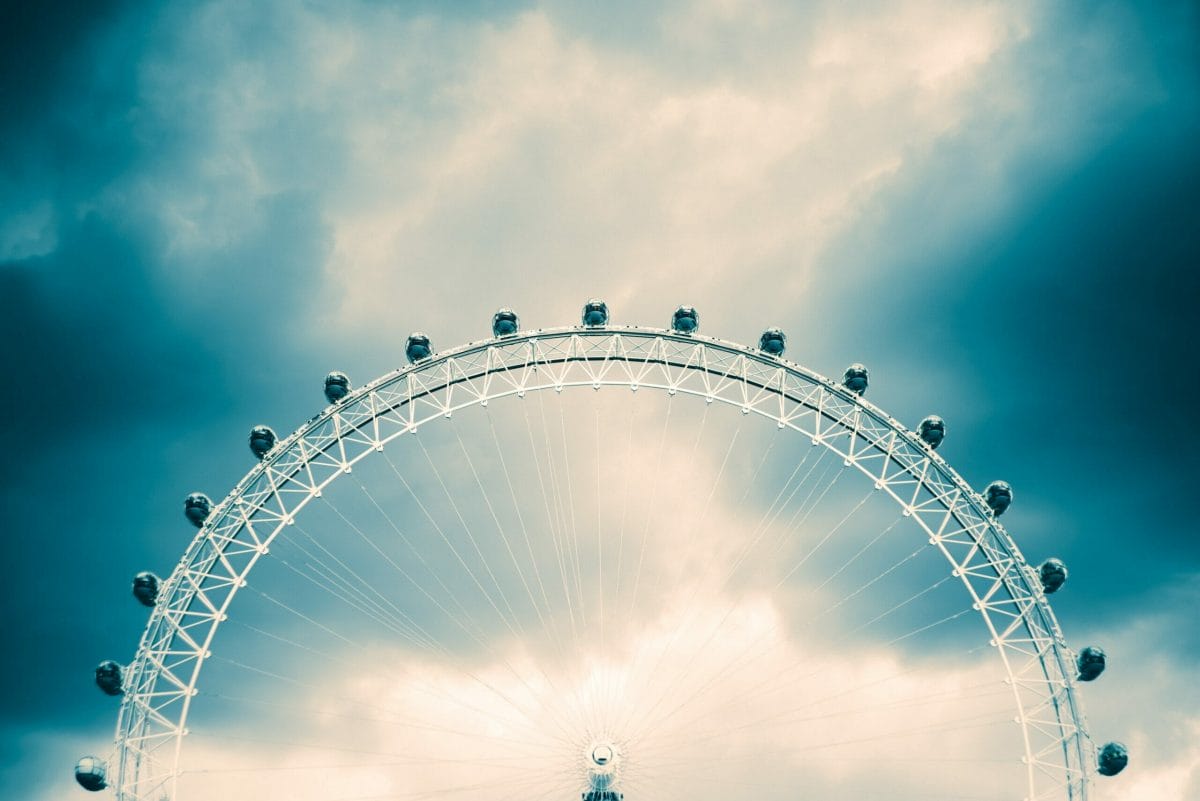 One of the benefits of doing things in London with kids is that they'll start to get a sense of independence and appreciation for travel.
In the UK, the common language means you can also chill out a bit if something were to happen and they were to get separated from you on the tube or something similar – traveling with kids in London can be a bit stressful, but they'll be able to communicate with the staff and there are always people around to help or friendly police roaming the streets who will be able to expertly handle any situations.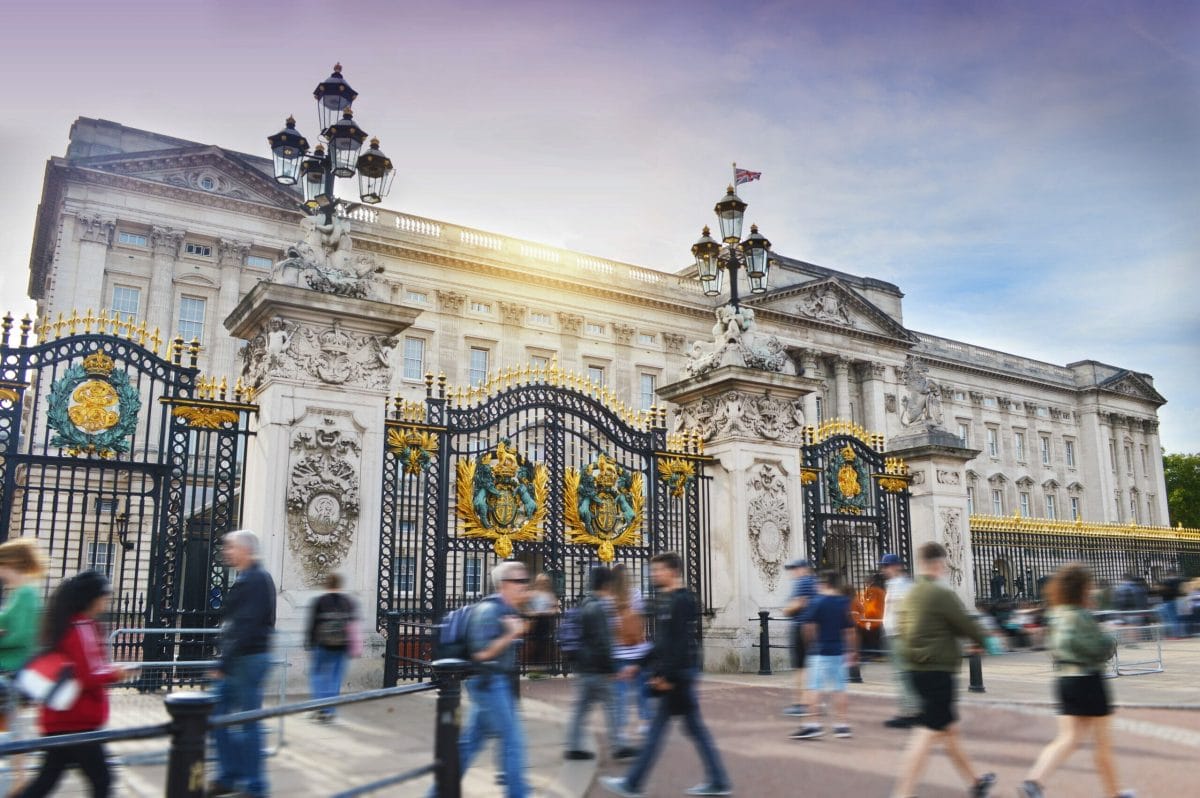 If you have toddlers, check out this list of things to do in London with toddlers as well as the attractions on this list.
Otherwise, this list is a catch-all "what to do in London with kids" list which encompasses pretty much everyone under the age of 18.
Families will often be traveling with kids of multiple ages as well, so it's a great idea to jot some of these down and then poll the kids to see who is interested in what!
GET A

FREE

LONDON INTRO GUIDE and ACCESS TO MY FB GROUP
Start your planning with this "Intro to London" guide and access to my London planning Facebook group!
The Absolute Must-Knows (from a Londoner)
Top Thing to Do with Kids in London
One of the best things to do with your kiddos in London is to prepurchase some of the incredible Treasure Map Trails.
There are 3 to choose from – this Covent Garden one, this Trafalgar Square one, and this Leicester Square one.
Most visitors will visit all 3 areas, so I'd recommend getting all 3.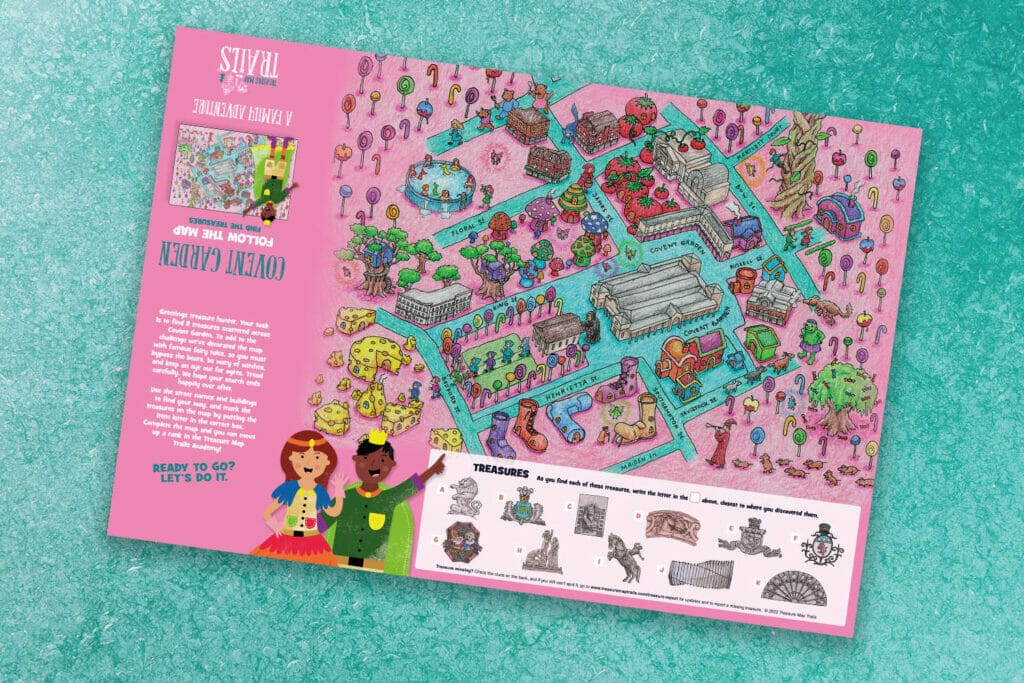 These foldable treasure maps contain lots of hidden clues and secrets to get the kids searching around London and making the most of their time – perfect for when you want to keep them occupied and not just feel like they're aimlessly wandering and saying "can we go yet?" over and over again.
It's a unique way to interact with London and make memories aside from the standard visitor fare, and I highly recommend it!
Best Museums for Kids in London
It can be hard to distinguish which museums in London are great for kids as you've never sure if you're going to encounter something like rows and rows of pottery and old plaques or interactive exhibits.
I am a huge museum nerd and have scoped out all of London's best museums for kids so you can target your museum days here.
1. Science Museum
The science museum is my biggest recommendation for a wonderful museum for kids in London.
It's so kid-friendly and interactive, which means that whether you have toddlers or teenagers, they'll find something to be interested in here.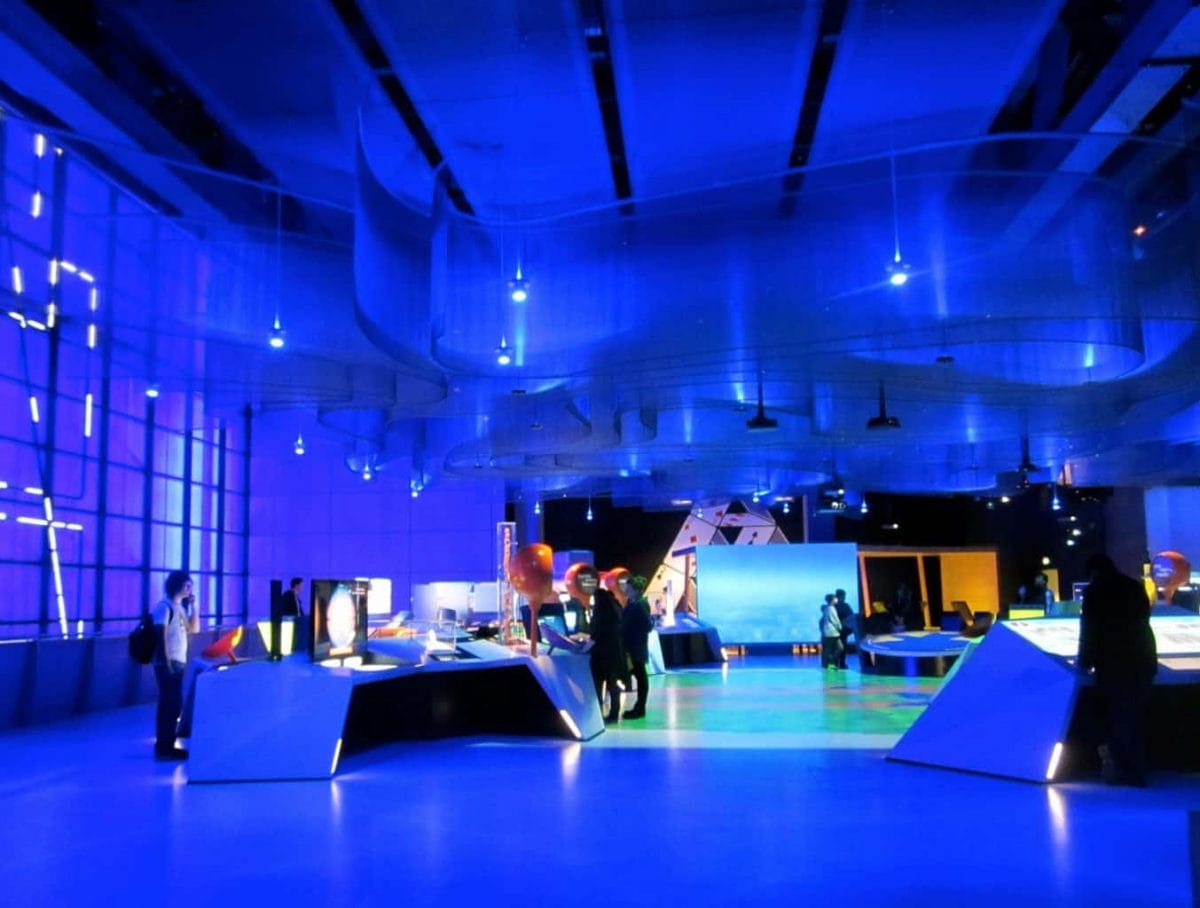 There are dedicated kid's rooms, too, for the little ones to explore at their own pace.
Also, an IMAX theater means you can catch the latest science film while escaping the weather if it's gone south, and there is a room where you can quite literally journey into the center of the Earth that kids will love.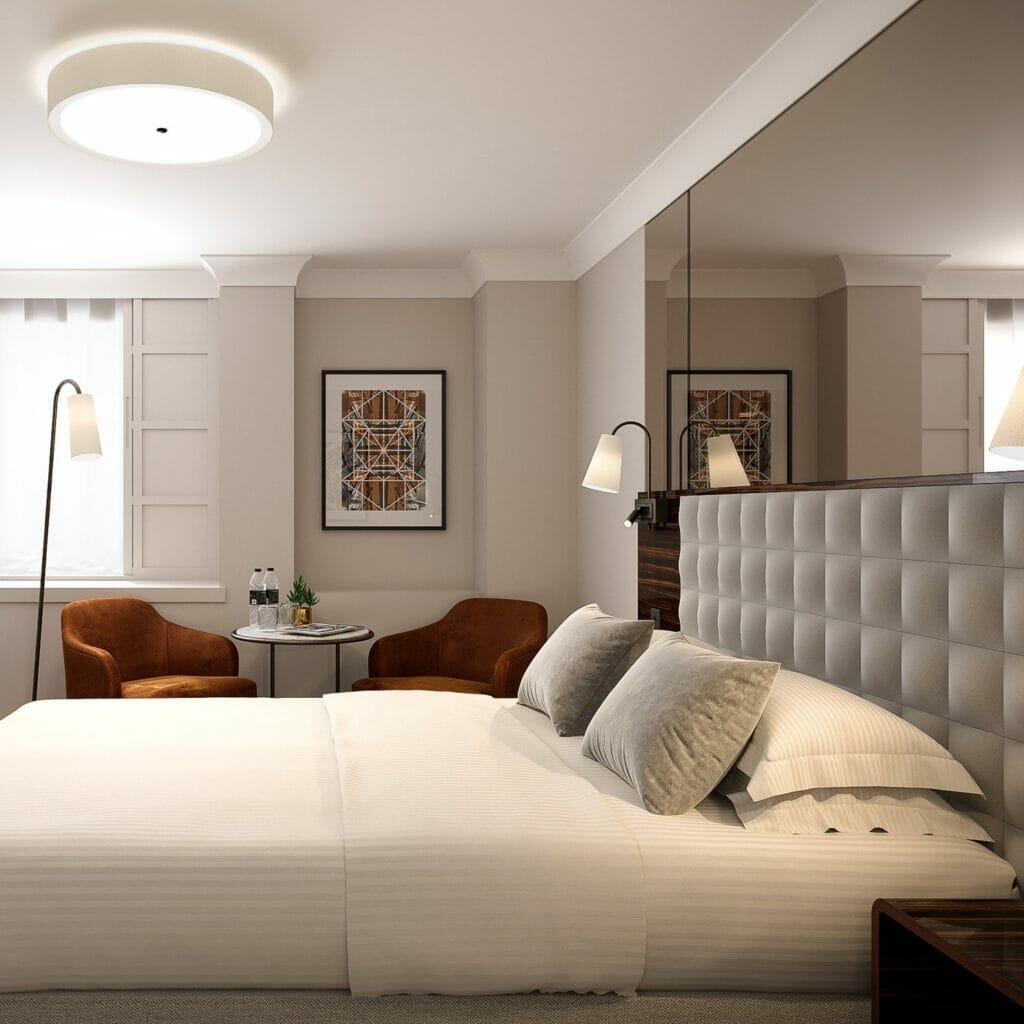 From the dinosaur exhibits to the giant whale skeleton in the lobby to the kid-friendly sleepovers they hold every few months, the Natural History Museum in South Kensington is another London museum that you can head to without fearing the kids will get bored.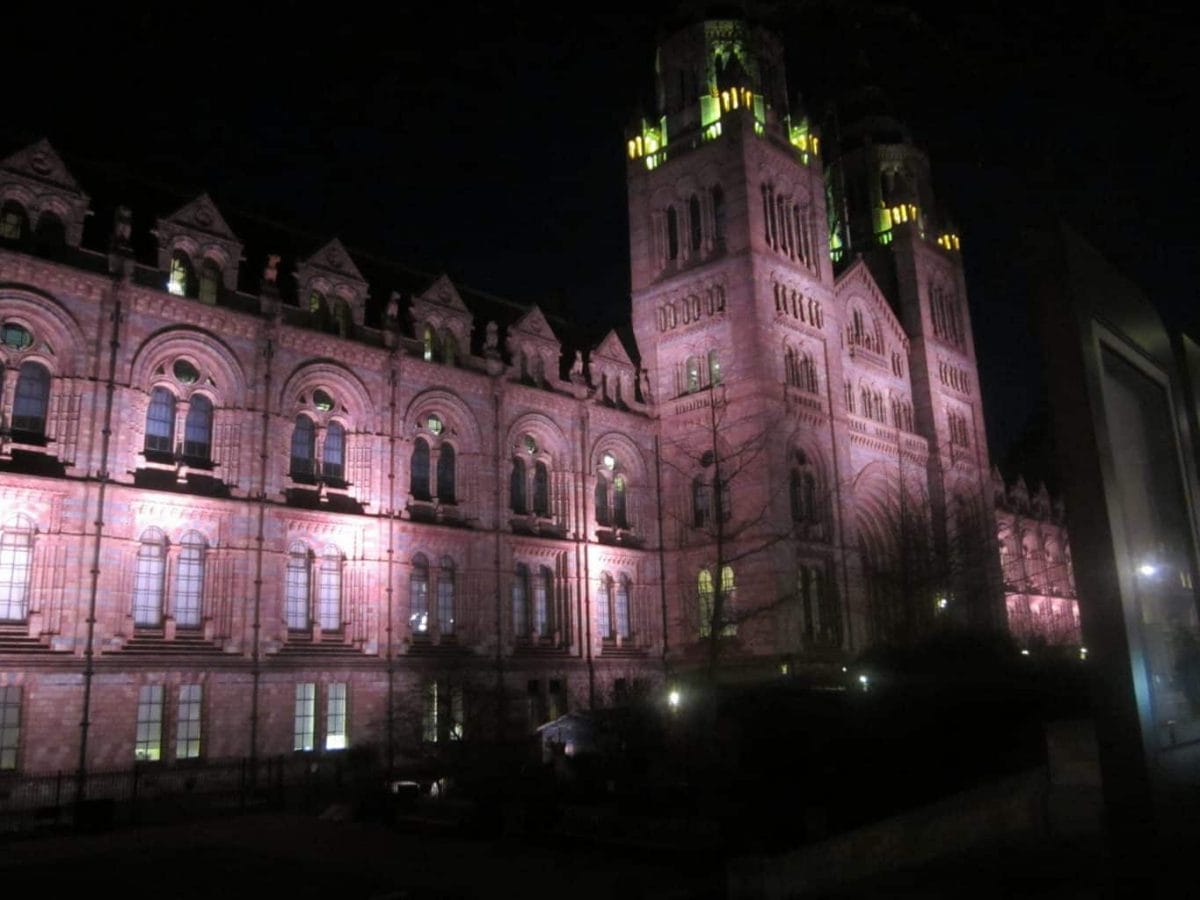 Sure, there are some "regular" galleries that involve rocks and fossils and maybe slightly old plaques, but overall the grand design and historic feel of this museum will really help the whole family find their love for London.
IMPORTANT: are you coming to the UK from abroad?
In case you're reading this from outside the UK and will be a foreign visitor here, you need to know these 2 things to stay safe and save money.
Travel insurance – you need it when going overseas! I use

this site

to get the best quotes and purchase my packages from. Do not skip this – having medical coverage abroad as well as other coverage in case of missed flights, lost luggage, etc is essential. As I said, I have never gone wrong using

this site

.
With so many things to see in the British Museum, it will automatically keep older children engaged as they can wander around the massive galleries and check out everything from Cleopatra (seriously!) to the Rosetta Stone.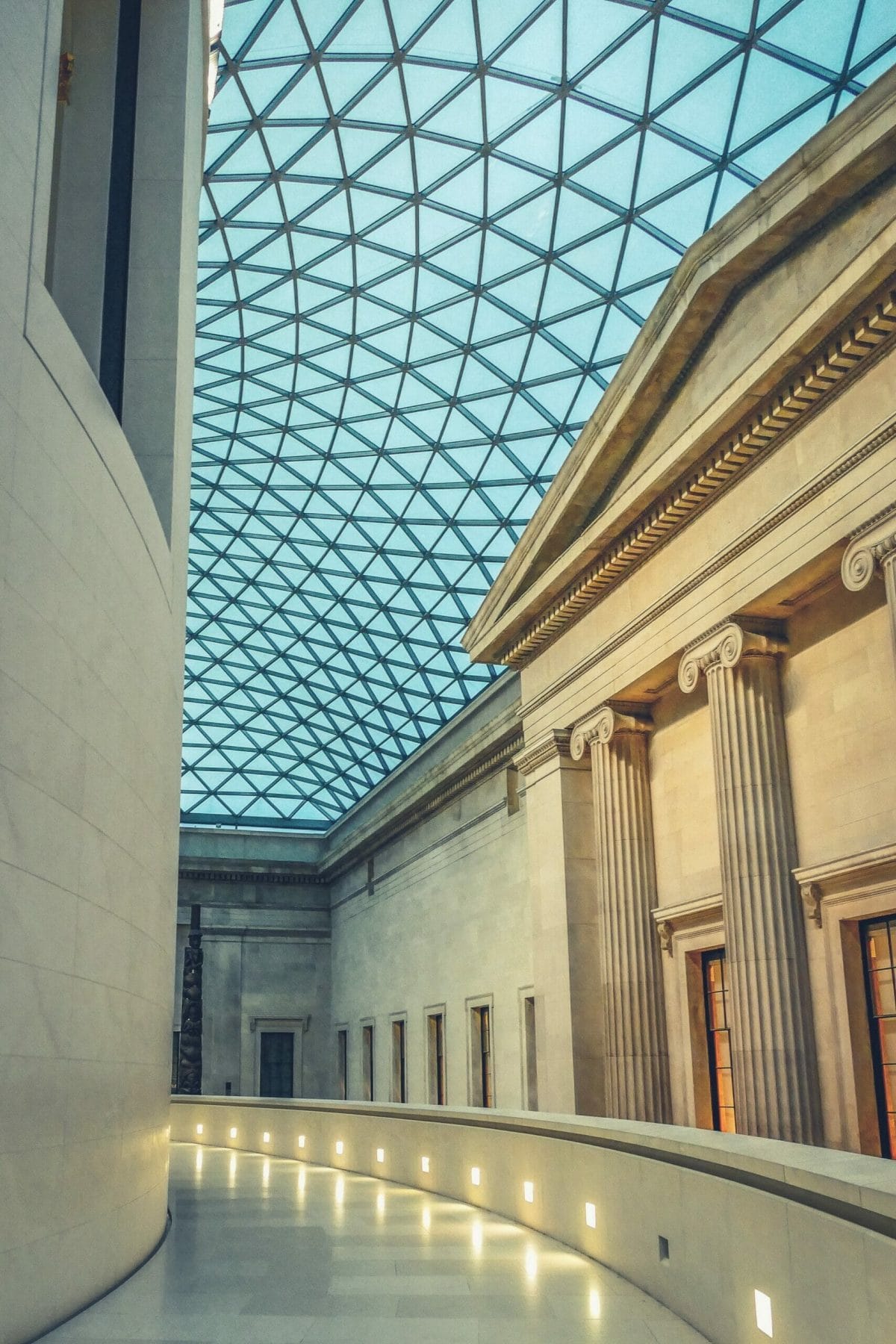 For younger ones, you'll find fun activity trails you can follow through the museum by picking up a guide at the front desk, as well as regular kid's activities and activity backpacks you can borrow that help them explore the museum at an age-appropriate level.
Oh, and the adults get to see the collections of the British empire which is just out of this world cool.
Best Tours for Kids in London
London's best tours for kids are ones with interesting topics or that let you get around the city in engaging ways.
I wouldn't recommend taking your kids on a standard "walking through Westminster" tour unless they're older or particularly interested in history and you know can withstand the 2 to 2.5 hours of walking!
These tours have a different spin on them to keep everyone interested.
4. Harry Potter Walking Tour: fun things to do in London with kids
This Harry Potter walking tour is one of the most popular in London.
If your kids are at all interested in the Harry Potter movies, this will be a magical experience where they can see so many of the movie locations, including the inspiration for Diagon Alley, the Leaky Cauldron, and where some of the stars would hang out (like Daniel Radcliffe's school).
Kids and adults alike will love this tour, so be sure to book early as there are a limited number of spaces per tour.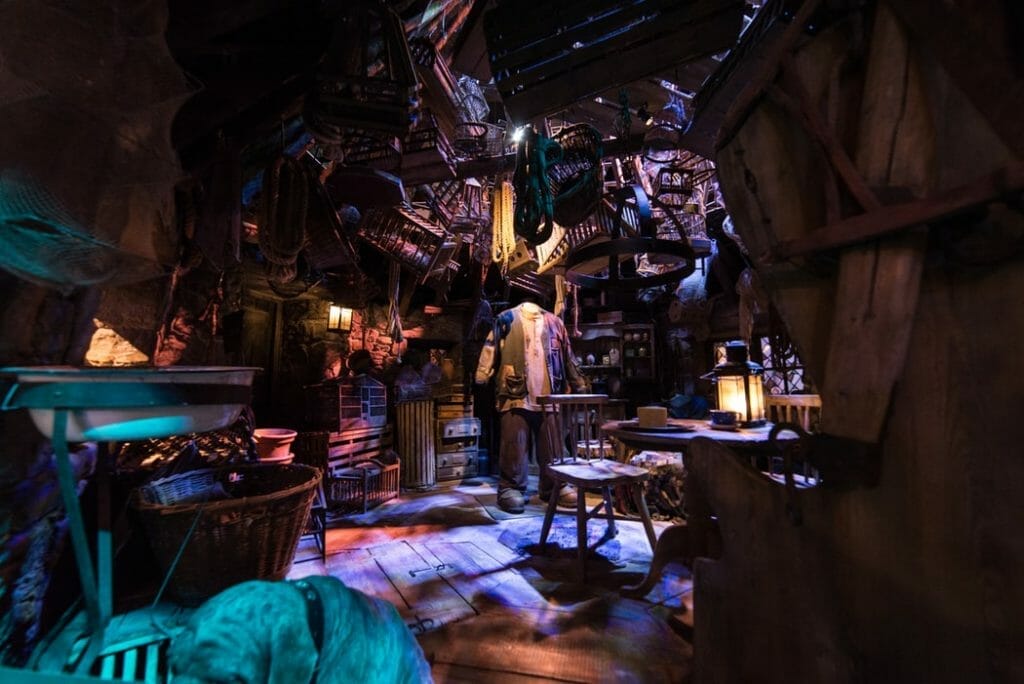 5. London Hop On and Hop Off Bus Ride
What kid doesn't want to ride on a double decker bus and whizz around the city.
This is the best Hop-On and Hop-Off bus tour in London (and there are many to choose from).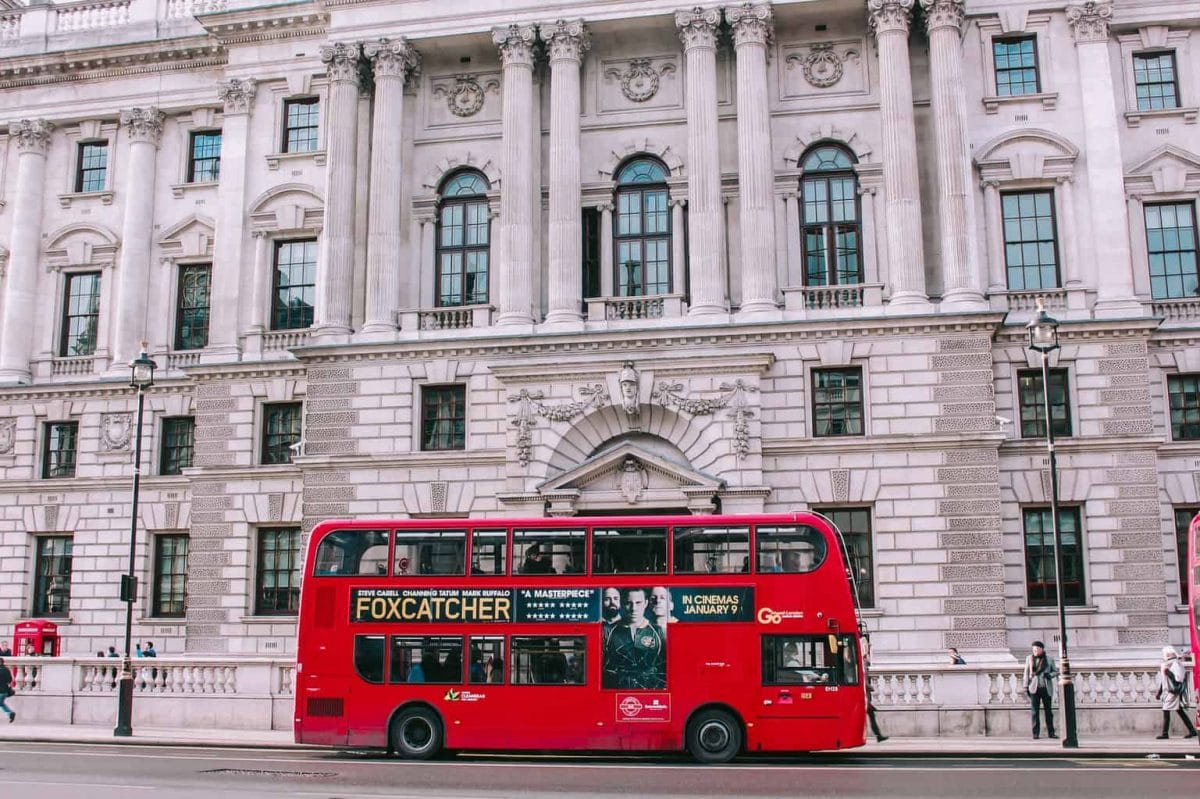 You can stay on and ride around while listening to the guided narration if your kids need a break, or you can hop off at all the stops to explore.
The best part about these tickets is that you can purchase them for a day or more at a time, which means you don't need to perfectly schedule in when you're going on the tour – perfect for families with kids who need to be a bit more flexible!
6. River Cruise Tour
The River Thames is London's heart, and exploring London by way of riding down the river on this cruise is a really special way for kids to get to see London from a whole new perspective.
Not only will they get to hear the guided narration about the attractions you pass, but they'll also be intrigued and excited by seeing the water lap up against the boat as you go along and they can see the process of docking at the piers.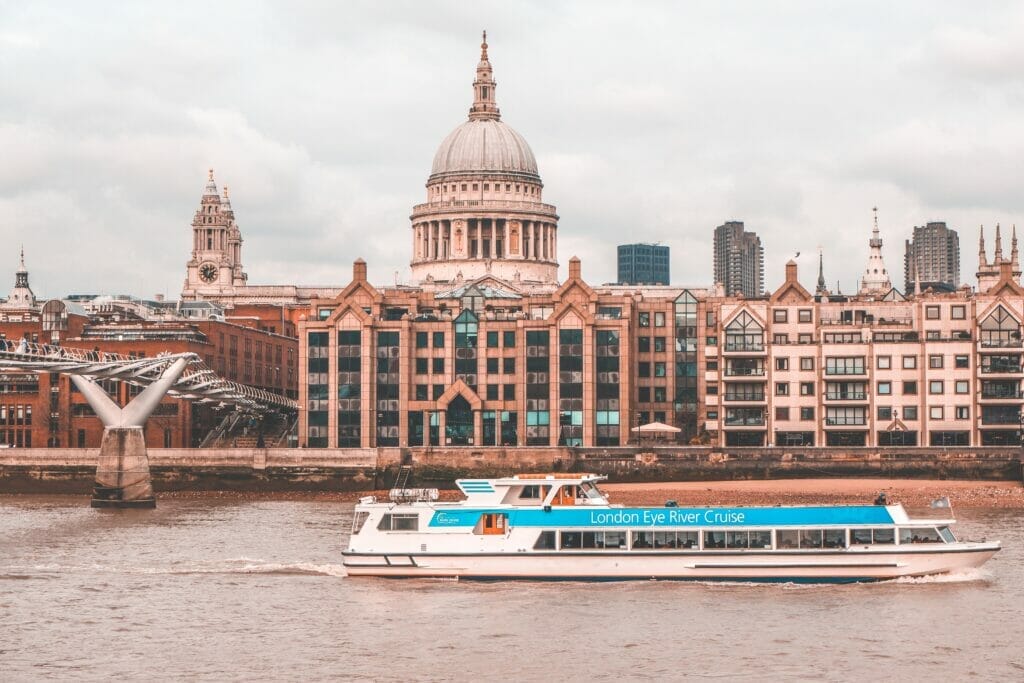 7. James Bond Walking Tour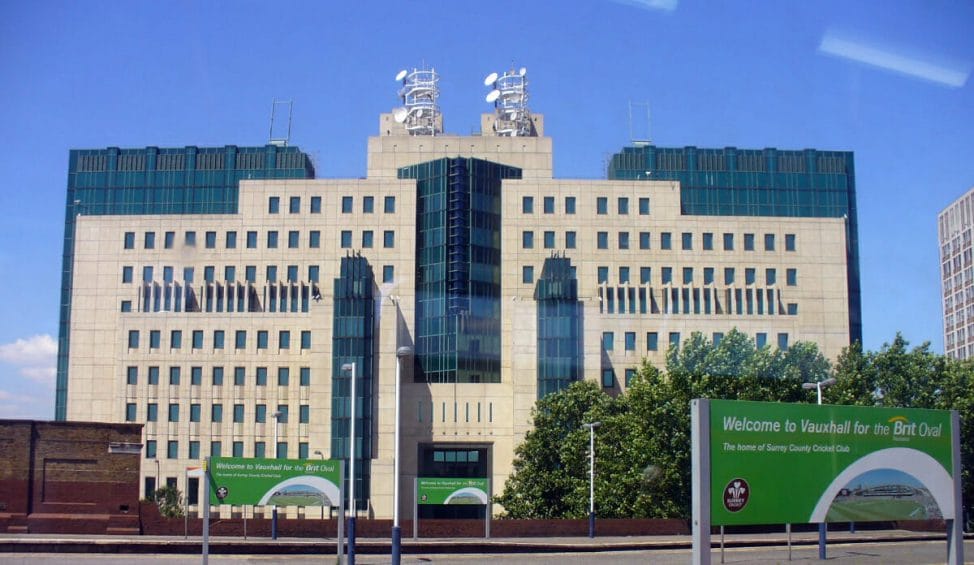 If your kids love the James Bond movies, they will absolutely love this James Bond walking tour that emphasizes so many of the important places in the James Bond movies.
This is an engaging and interesting tour that particularly older kids will love.
Best Historic Attractions for Kids in London
London is full of history and places to explore, and you don't need to skip these historic attractions if you have kids in tow.
These are the best historic attractions that have kid-friendly displays.
8. Tower of London: top things to do in London with kids
If the kids need a place to burn off energy while learning about medieval London, the Tower of London is the perfect place.
It's instantly recognizable as one of London's most famous landmarks, and as you walk through the exhibitions and the recreated scenes of medieval London, you'll learn about everything from the zoo animals that lived here to torture devices.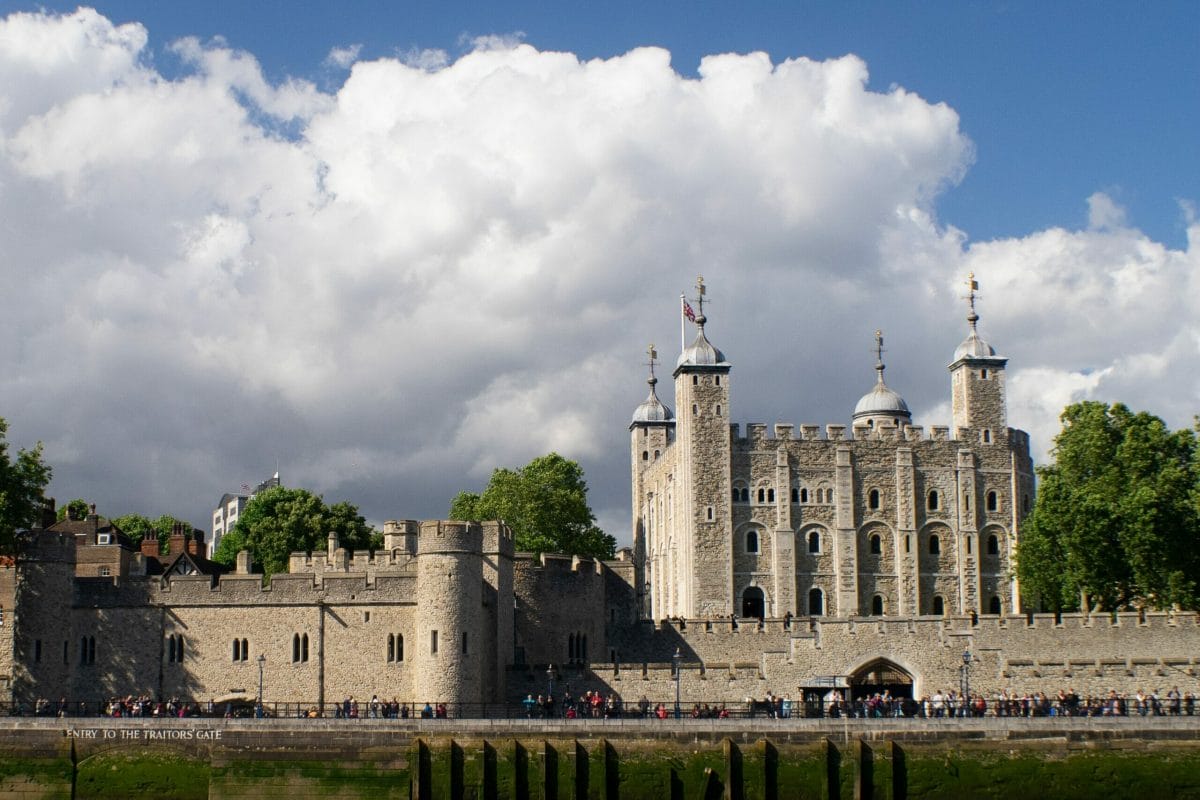 There are also ravens that are kept without the grounds, and an entire section that holds the crown jewels.
Did you hear that?
The crown jewels.
The one the Queen wears on her head at her Coronation and other special events.
This is a family-friendly attraction for all ages and your child doesn't even need to be able to read to enjoy, as the audio visual presentations throughout will keep everyone entertained!
9. Hampton Court Palace
If you really want a place where the kids can run around and soak in the culture AND fun, Hampton Court Palace is the place.
Located in the borough of Richmond, it's a bit of a trek to get to from central London, but so so worth it.
In addition to the actual culture and all of the rooms and history to see, there is also "the Magic Garden," which is this incredible play area for kids that I may or may not have gone in before.
There are slides, sculptures to climb on, grass to fall onto and a really curiosity-inspiring layout that gets the whole family engaged in play.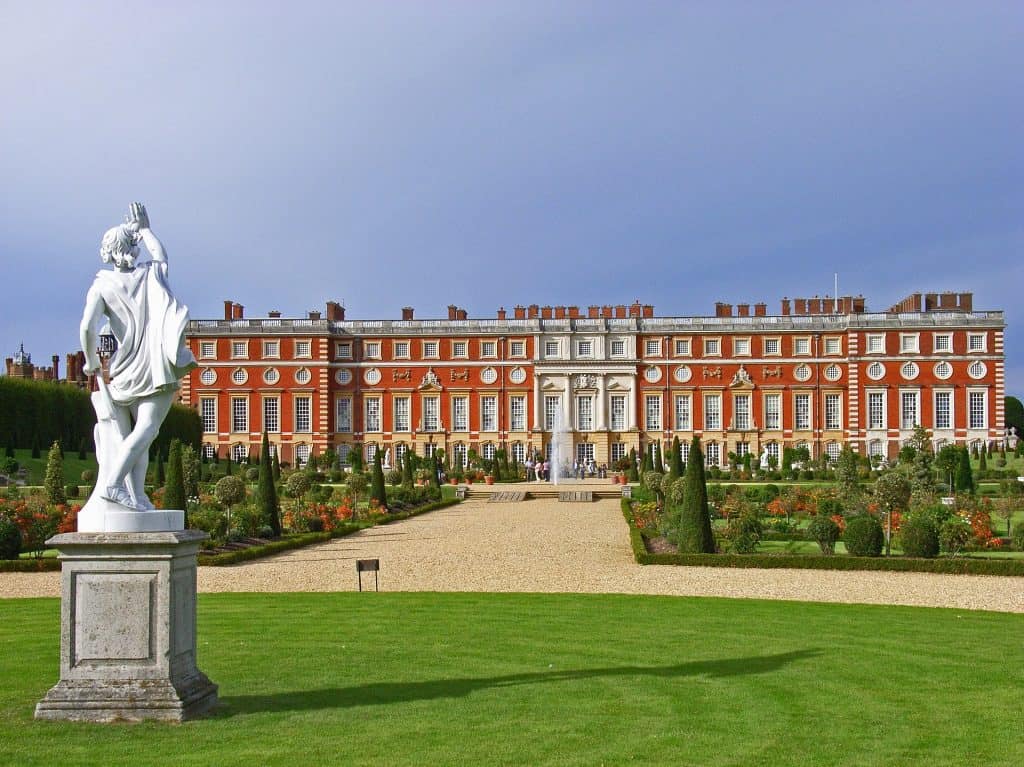 10. Buckingham Palace
For older children, there's nothing more awe-inspiring than walking through the Queen's "house," as it were.
Buckingham Palace is open to visitors in the summer months, and if you're in London during that time you're missing a real treat if you don't make a stop at Buckingham Palace.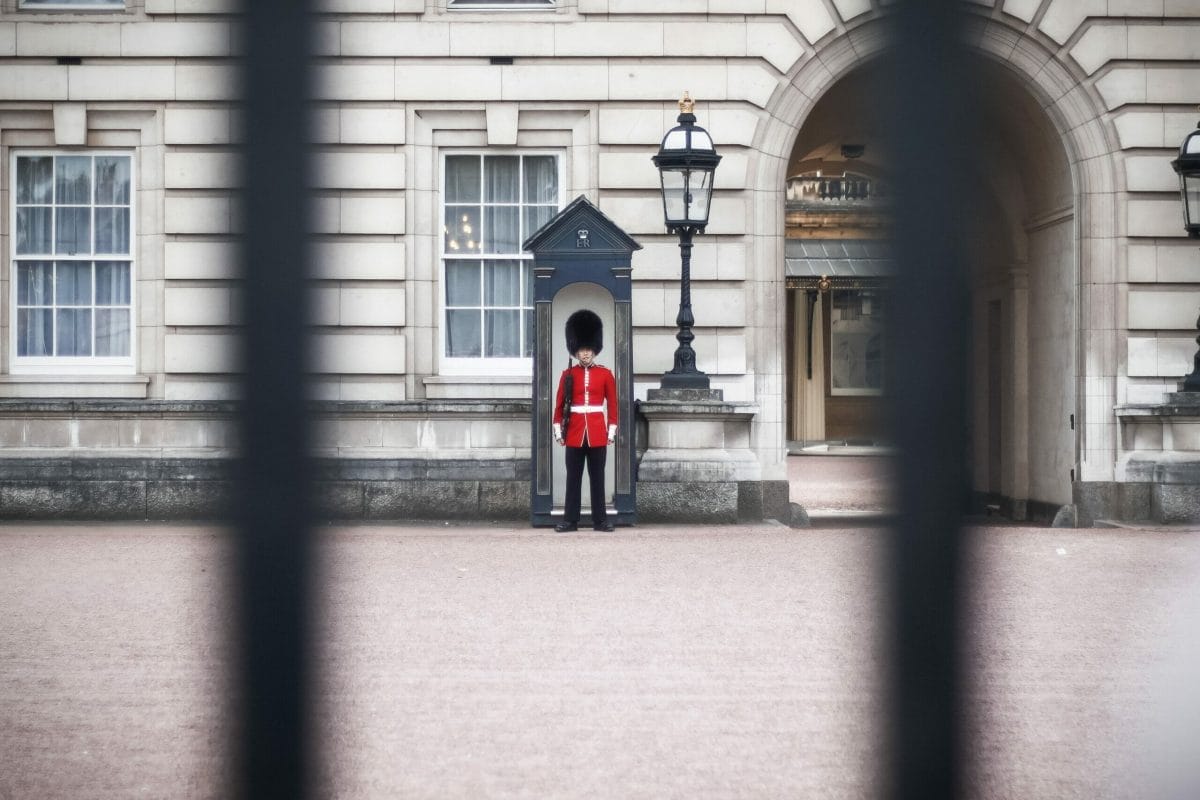 Entry is timed and you have to buy tickets in advance, but snag yourself a spot and enjoy walking through the same rooms that thousands of famous people and politicians have been greeted before, as well as enjoying the grounds at the back.
And for dog lovers, there are a lot of plush corgis to buy in the gift shop to celebrate the Queen's love of this adorable dog.
Best Parks for Kids in London
Sure, any park is perfect to let a kid run around and be crazy, but there are certain London parks that are especially suited to kids!
11. Hyde Park: cool things to do in London with kids
You can't go wrong in Hyde Park with kids.
In addition to a playground that I'll talk about in a minute, the park is so massive and spread out that it truly gives them room to run and play freely without knocking other people over.
Within the park you'll find interesting features like multiple lakes, walking paths, and geese wandering around in the sunshine.
Just enough to keep kids interested in what's going on around them without being cramped or overwhelming.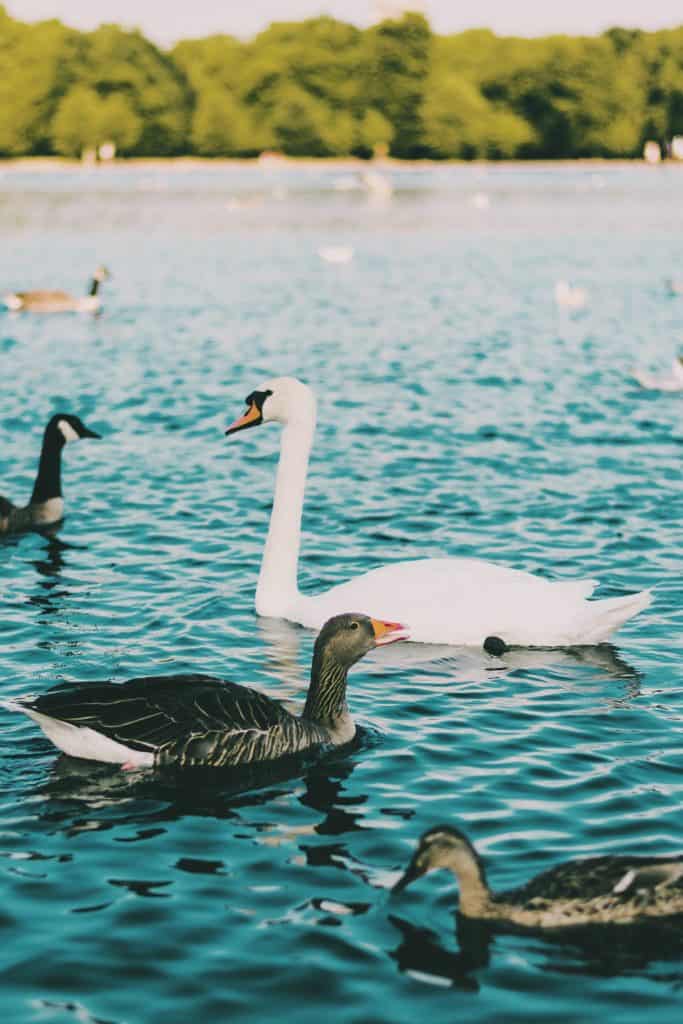 12. Regent's Park
In addition to a super cool playground, Regent's Park is fantastic for kids because it's home to the London Zoo.
Even if you don't buy entrance to the zoo, you can see some of the animals from within the park.
You've also got the beautiful lookout point from Primrose Hill, which isn't too far from the playground, giving you a space to sit and grab some lunch while giving your kids something to look at (the London skyline will hold anyone's attention for at least a few minutes!) and then carry on into the park to keep exploring.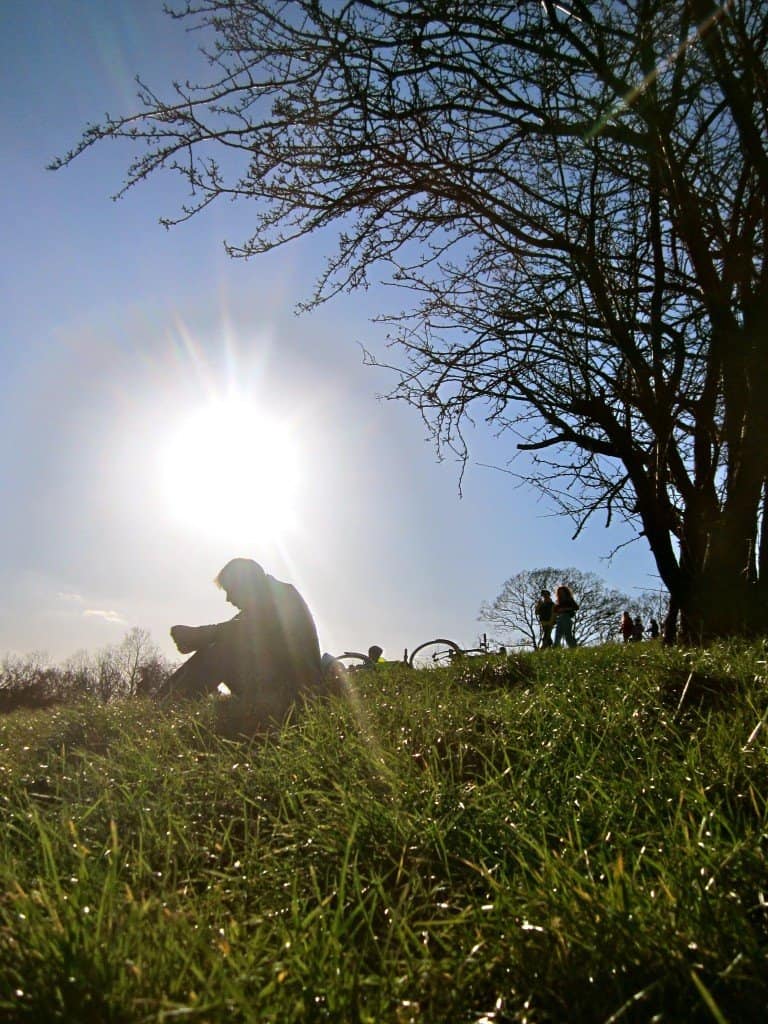 13. Battersea Park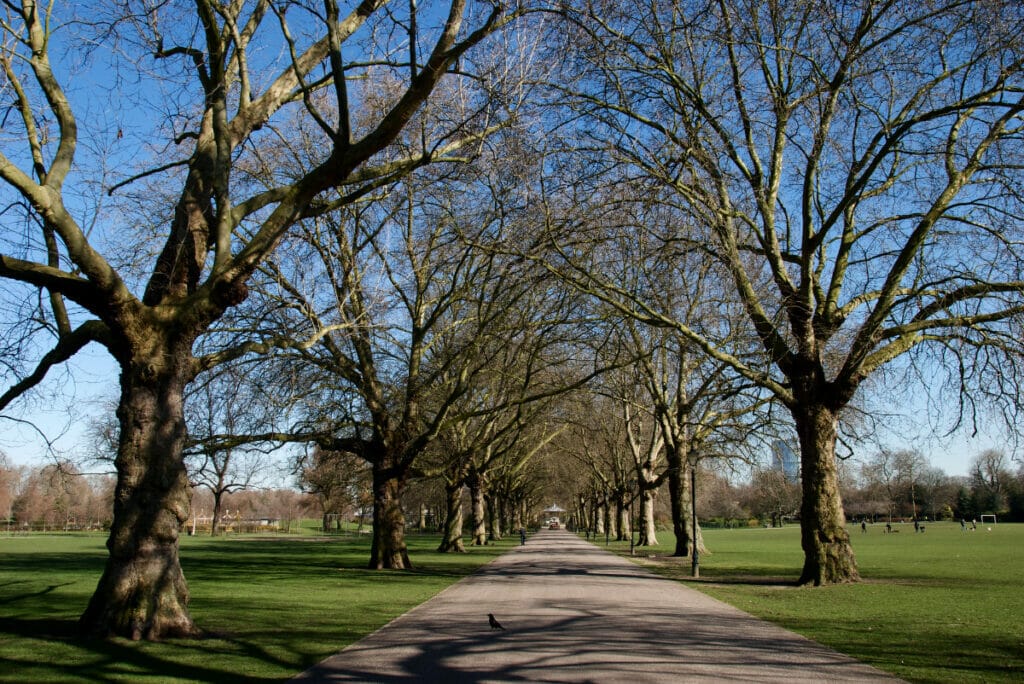 Battersea Park isn't on my list of top parks to go to for anyone, but it is on my top list of parks to go to with kids.
That's because it's home to a little petting zoo that is perfect for the younger members of your family to spend some time up close and personal with some adorable farm animals while still being in central London.
Battersea Park also has a cool wooden adventure playground to enjoy.
14. Greenwich Park
The adventure area in Greenwich is fantastic for kids.
More than just a playground, it's a truly immersive experience with lots of things to climb on, dig with, and splash around in.
And of course it's maritime themed, to fit in with the fact that just a short walk away you can straddle the Prime Meridian line – where do you think Greenwich Mean Time got its name?!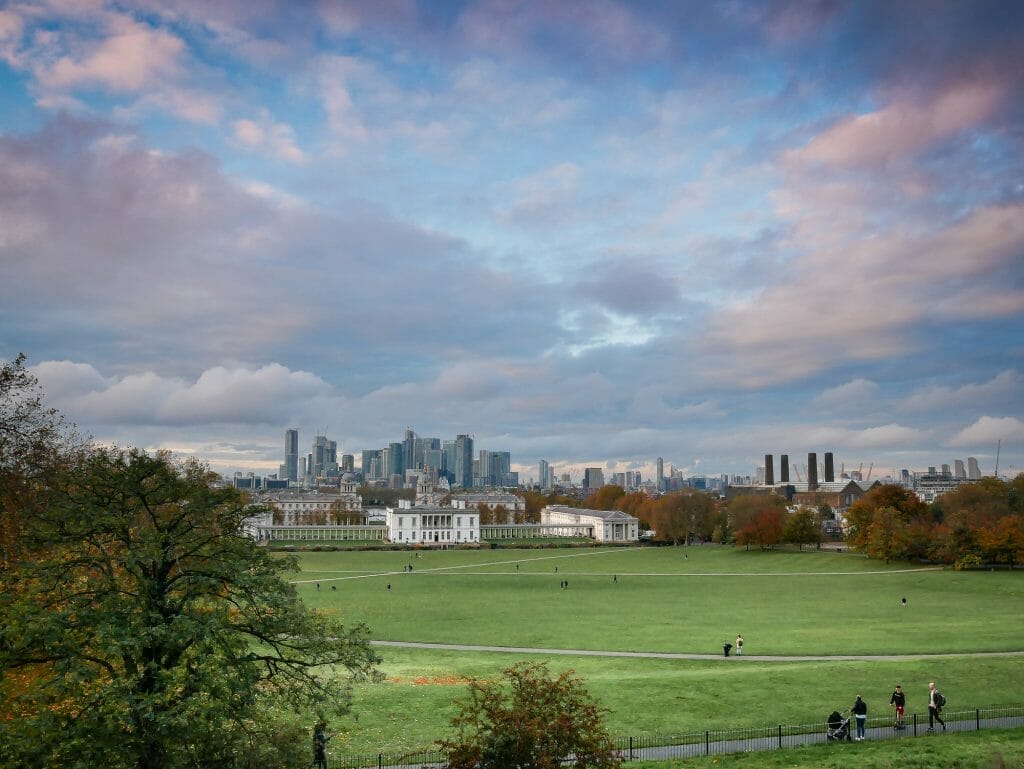 15. Hackney City Farm
Not quite a park, but Hackney City Farm is a great place for little ones as you can enjoy this city farm filled with farmyard animals and learn more about growing plants and vegetables.
It's an escape within a busy city, and great for those of you staying for a longer period of time or staying around Hackney.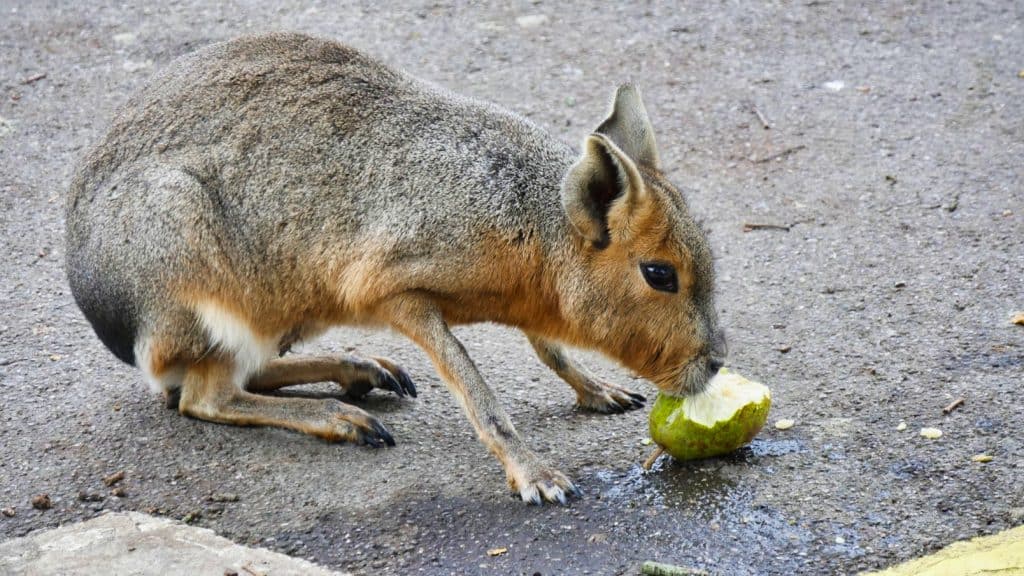 Best Playgrounds for Kids in London
In addition to the great playgrounds mentioned above, there are a couple of stand-out playgrounds in London for kids to mention.
16. Pirate Ship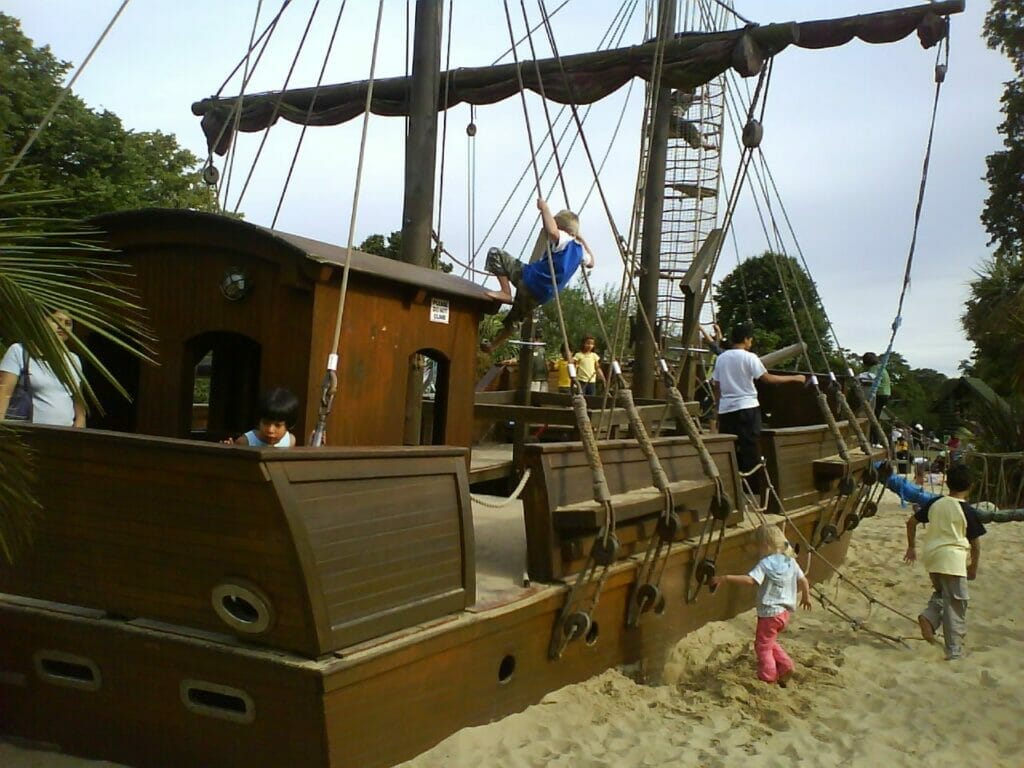 Diana's Memorial Playground in Hyde Park is the absolute best park in London for kids of all ages, complete with a pirate ship, wooden climbing structures, and other interesting things for kids to play with.
The playground is fenced in and numbers are monitored, so you may need to wait a few minutes to get in, but once you do, your child will have the best time roaming around this gorgeous playground.
17. Coram's Fields: things to do in London with family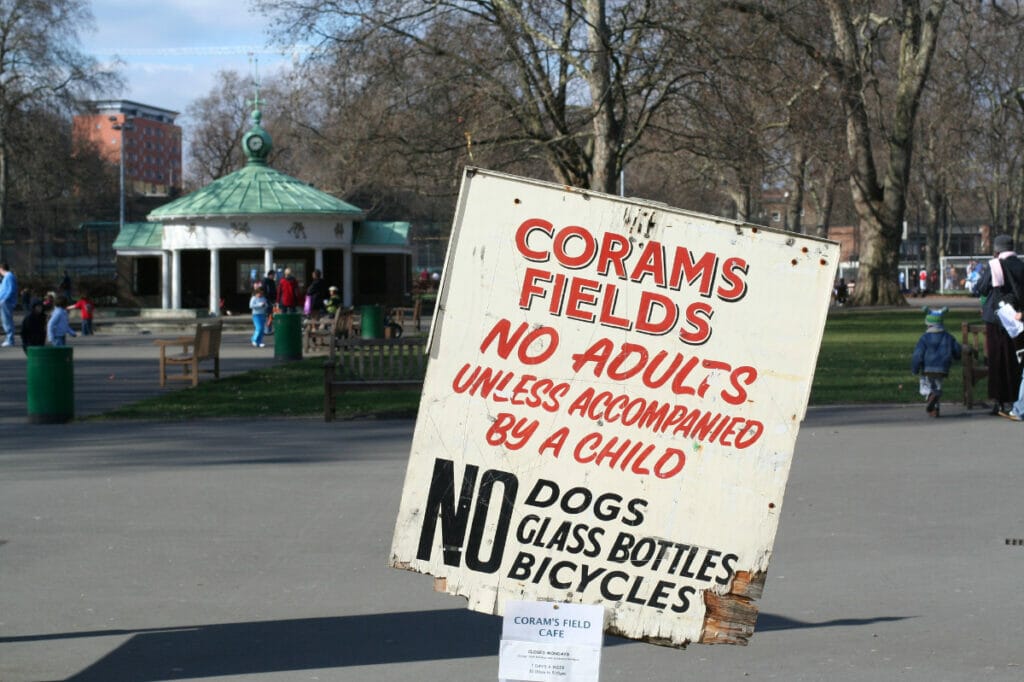 This kids-only (and parents, of course) playground in Bloomsbury is open for kids under the age of 16, which means you don't need to worry about older teenagers or other people kicking your kids off the equipment!
In addition to the actual playground, they offer tons of events and daily activities for kids depending on their age, and are a great resource for parents who want to keep their kids active during the day.
Best Quirky Attractions for Kids in London
I've chosen some different things to do with kids in London that aren't always at the top of every "things to do in London with kids" list, but I think are a must-do!
KidZania is one of the coolest things to do in London with kids, so much so that I am super jealous of people who have kids who can go in and experience this indoor kids-run city.
KidZania is part educational, mostly fun, and entirely "indoor amusement park for kids," but you won't find endless rollercoasters and cotton candy, but instead lots of opportunities for dress-up, playing pretend, and engaging with the world in a kid-friendly way that includes pretending to go shopping in a grocery store, being an airline pilot, and more.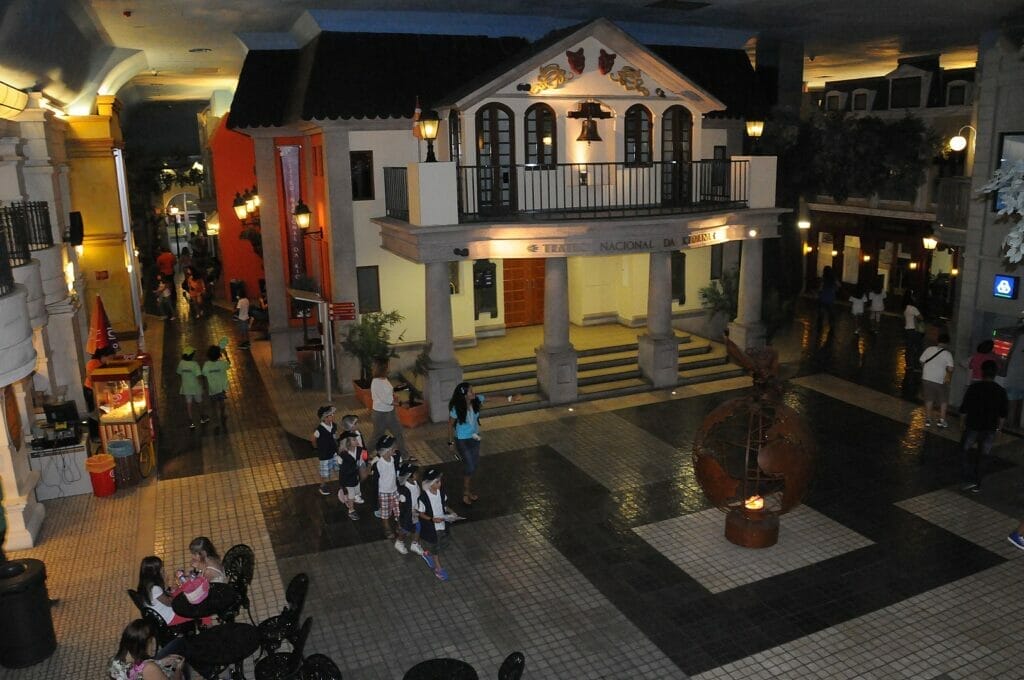 19. London Transport Museum
While there is a fee for the London Transport Museum, this is an excellent museum for kids due to how interactive and colorful it is.
The transport museum takes you through the history of London's transportation system, and you get to see how tube tunnels are built, the history of trains and tubes (and get to sit on them!) and watch videos and see posters from London's transport past.
This isn't a boring museum with only plaques to read and some rocks, it's a really fun place for kids of all ages and families who want to learn a little something while being entertained.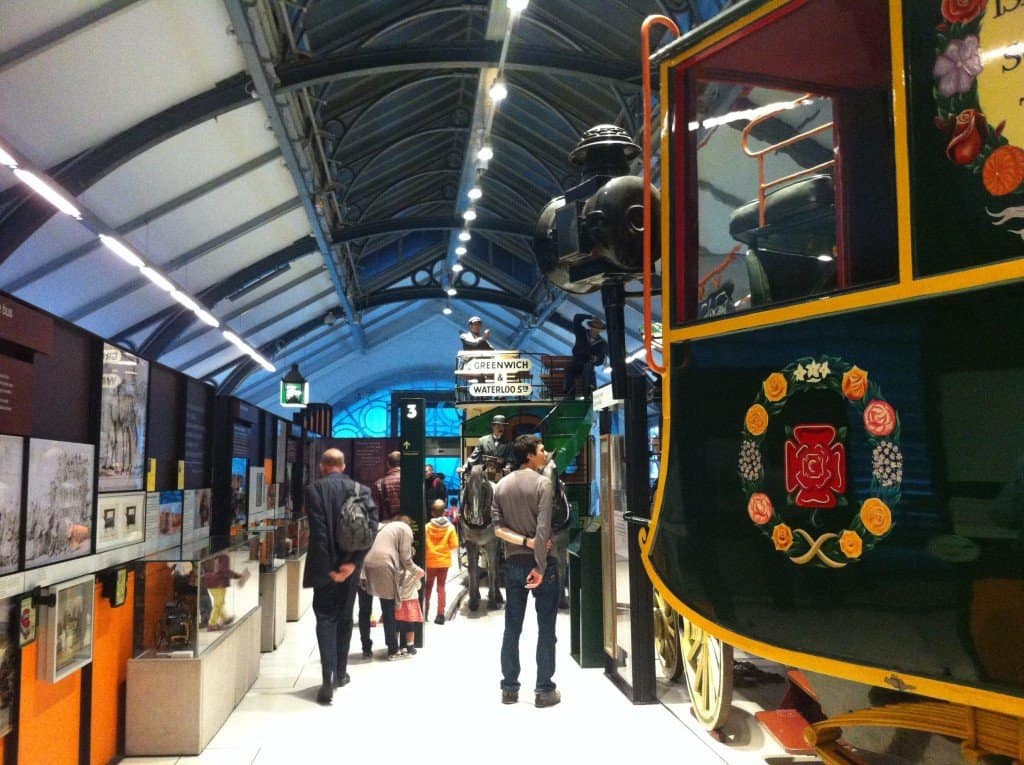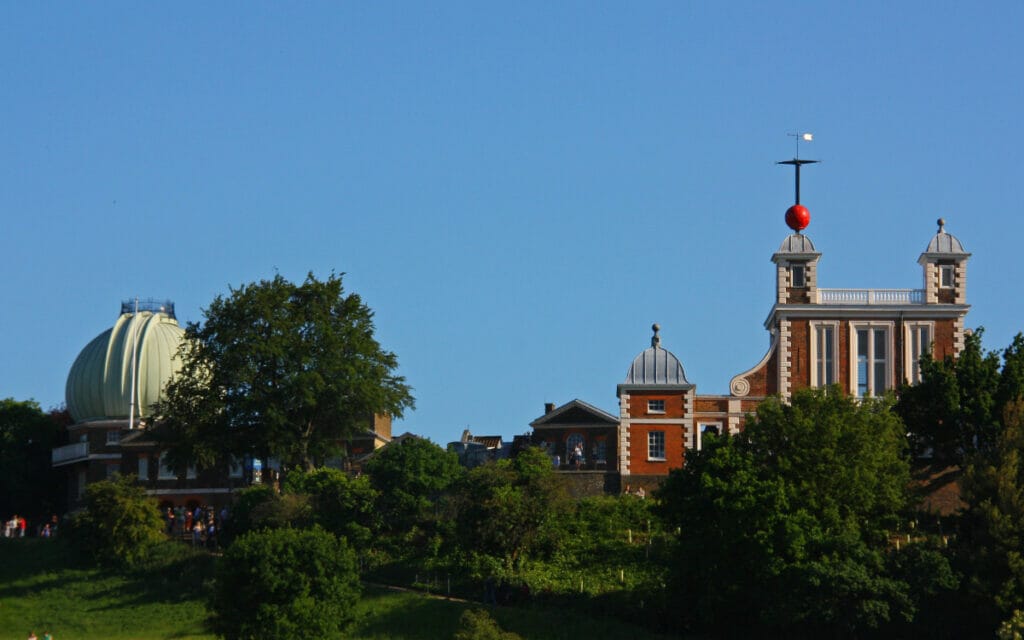 From viewing outer space at the planetarium to being able to stand on the Prime Meridian, there are tons of kid-friendly things to do at the Royal Observatory Greenwich along with interactive galleries and kid-friendly options in the café if you need a bite to eat.
21. See Children's Theatre
Finding shows for children in London is very easy, as there is usually plenty on in the capitol for the younger crowd.
You could stick to London's West End and take them to shows like The Lion King or Matilda (both excellent – see my guide on how to find cheap tickets), or keep on top of the latest new shows that are out as particularly around the school vacation times and Christmas, theatre companies put on plenty of performances geared specifically towards kids.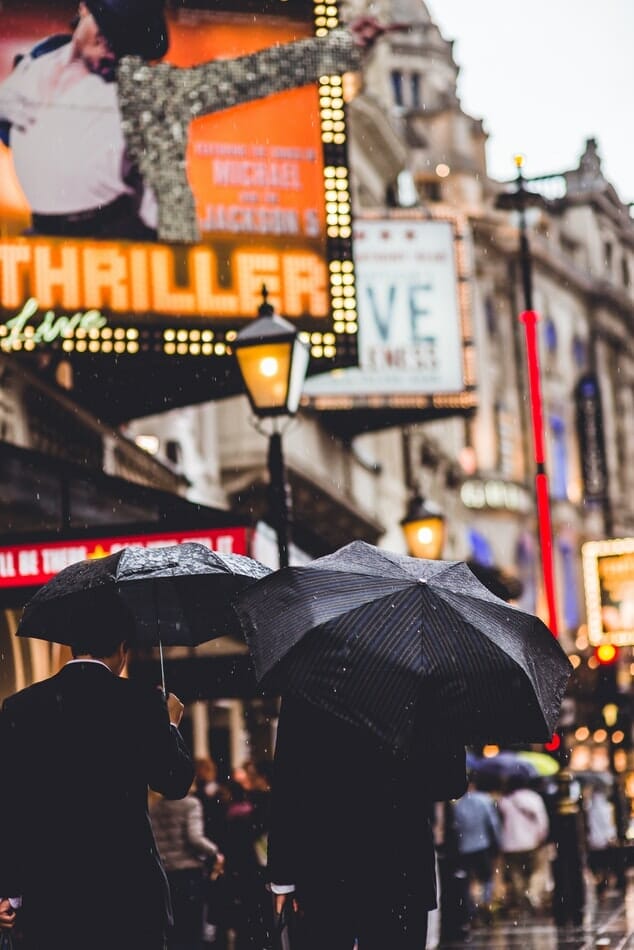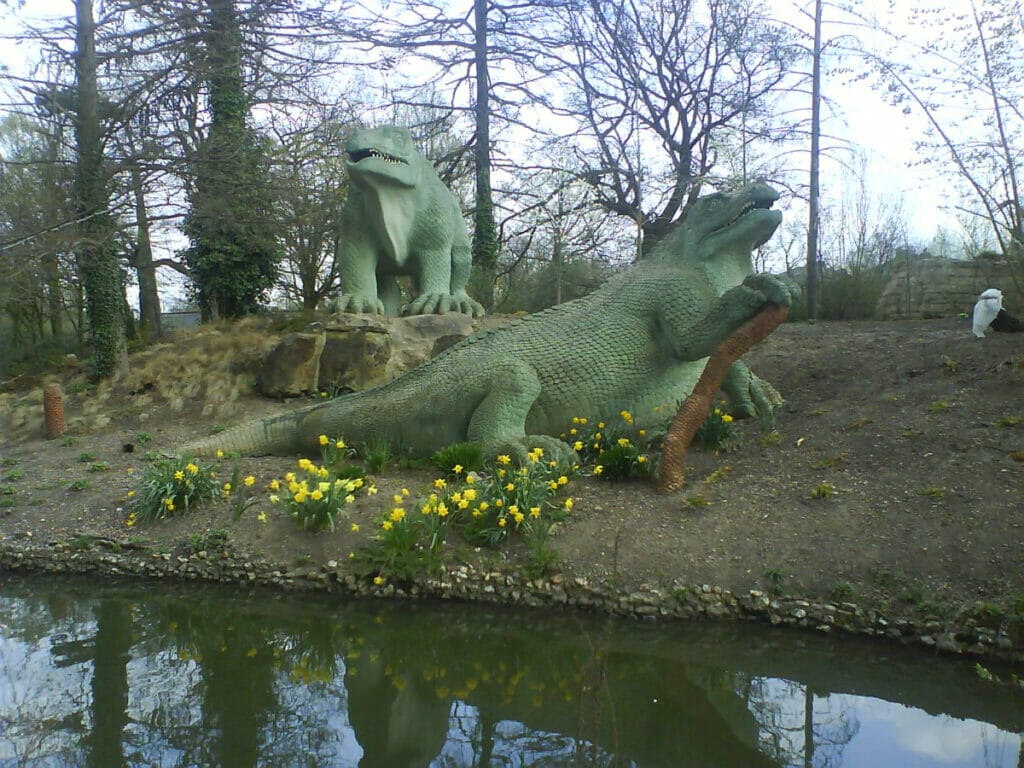 If you want a relaxing stroll around a park but need something a bit quirky to keep the kids engaged, head to Crystal Palace park where you can wander around and see if you can spot all of the dinosaur statues that just so happen to be hanging out with you!
These dinosaurs are a real historic part of the area, so while they aren't necessarily flashy or freshly painted, but they are a "fun fact" kind of thing to do in London.
Best Things to Do in London for Active Kids
When you've got a lot of energy and for some reason the kids aren't getting tired out by all of the general walking in London, I've got some tips for things to do with kids in London to keep them active and hopefully beat that jet lag and let them sleep better at night!
23. Go Kayaking on Camden Lock
On a nice day, either walk along the beautiful Camden Lock or book a kayaking tour for the older kids where you can paddle your way down the waterways.
This is a great way to see London from a new perspective, and the lock is narrow enough that you're not going to lose sight of anyone!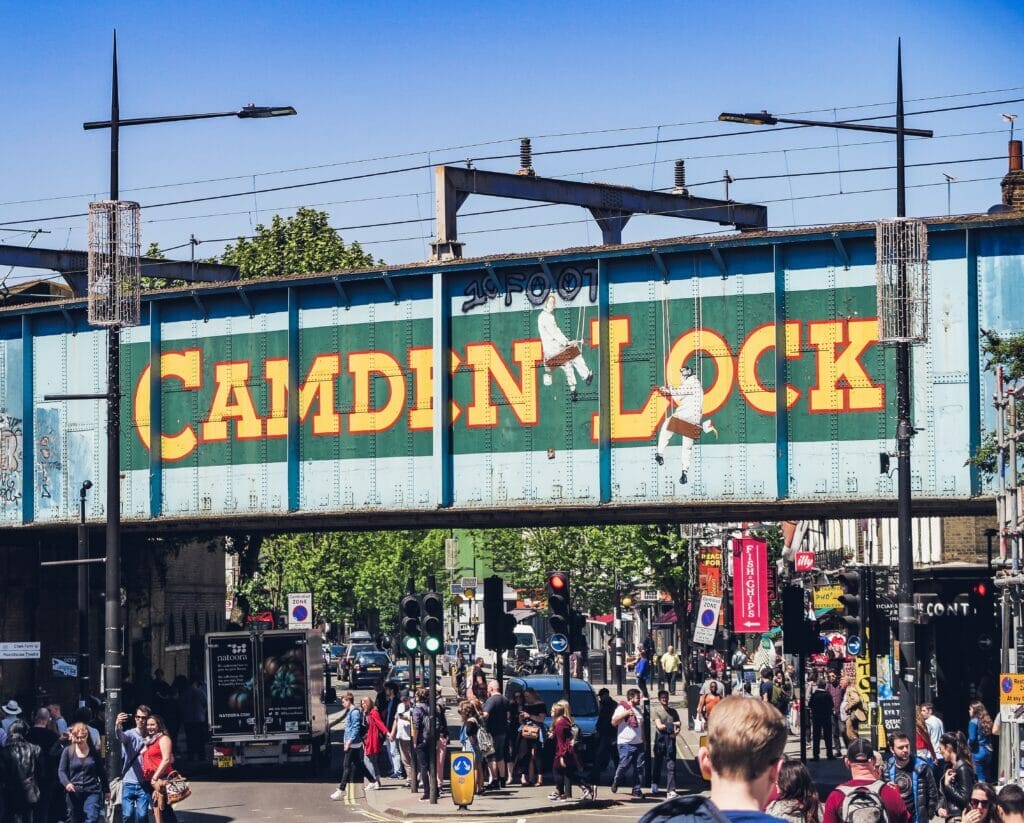 24. Walk to the Top of Primrose Hill
As I mentioned when talking about Regent's Park, Primrose Hill is quite the trek up a hill with a beautiful view over London, and I've seen first hand how it can easily tire children out if you let them run up and down it a few times while you sit and enjoy the views!
25. Ride the Slide at the Olympic Park
Head to the East of London to the Olympic Park where you can send the kids (and you can do it too, if you're brave enough!) down the ArcelorMittal Orbit, the longest tunnel slide in the world!
It does cost money, but the area surrounding the slide and the Olympic Park in general is also nice to visit with kids so you can take a picnic and enjoy.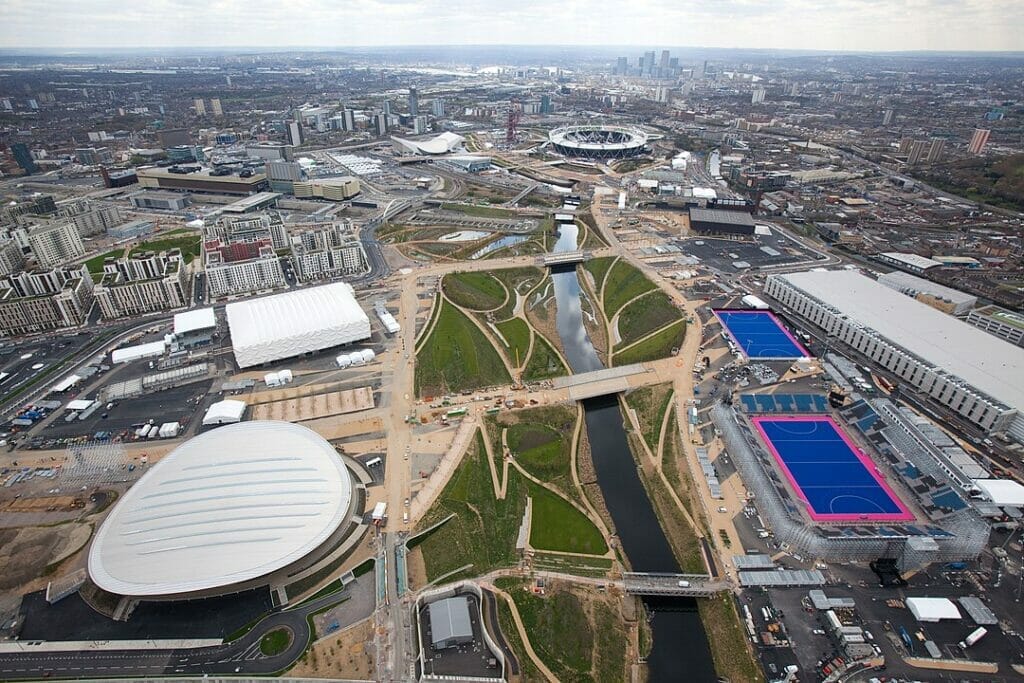 26. Bicycling Tour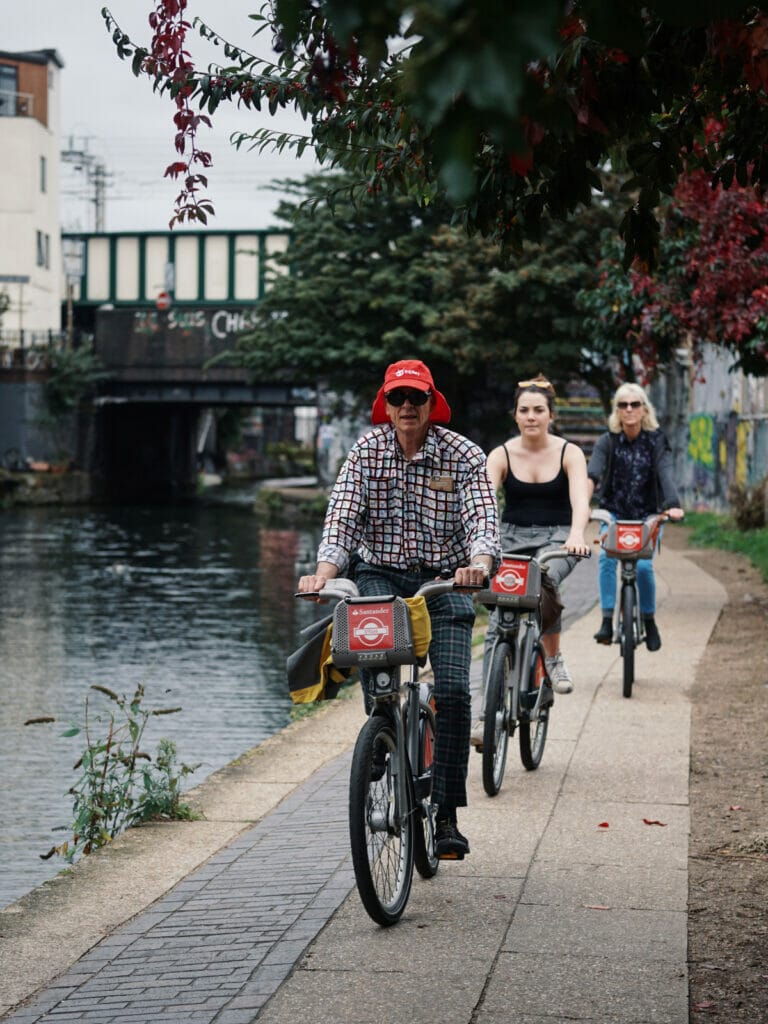 There are plenty of cycle tours of London that would be great for teenagers and families.
Your guide will make sure that you keep safety in mind and only go in areas safe for cyclists, and you can appreciate cruising around London for a few hours.
27. Climb the O2 Arena: family fun in London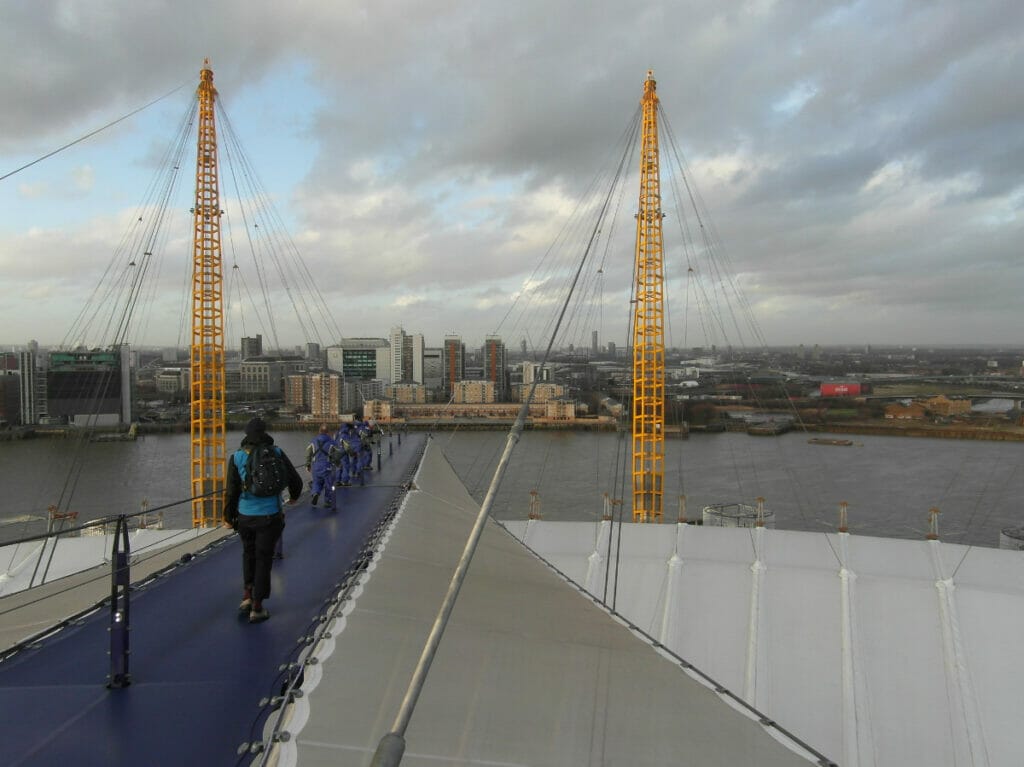 If you want to get a bit more extreme, why not climb the O2 arena?
That's right, climb it!
Kids as young as 8 can come with you as you get hooked onto a harness and make a trek up to the top where you'll enjoy 360 views around London.
28. Wimbledon Tennis Museum
If you've got tennis fans in your family, they can't exactly take centre court at Wimbledon, but you can take them to the Wimbledon Tennis Museum where sporty kids will enjoy seeing tennis artifacts and history brought to you by some of the world's most famous players.
You can also do a tour of the grounds where you'll get to check out some press boxes, learn more about how they grow the grass (it's more interesting than it sounds), and uncover some of the secrets of putting on one of the world's most famous tennis tournaments.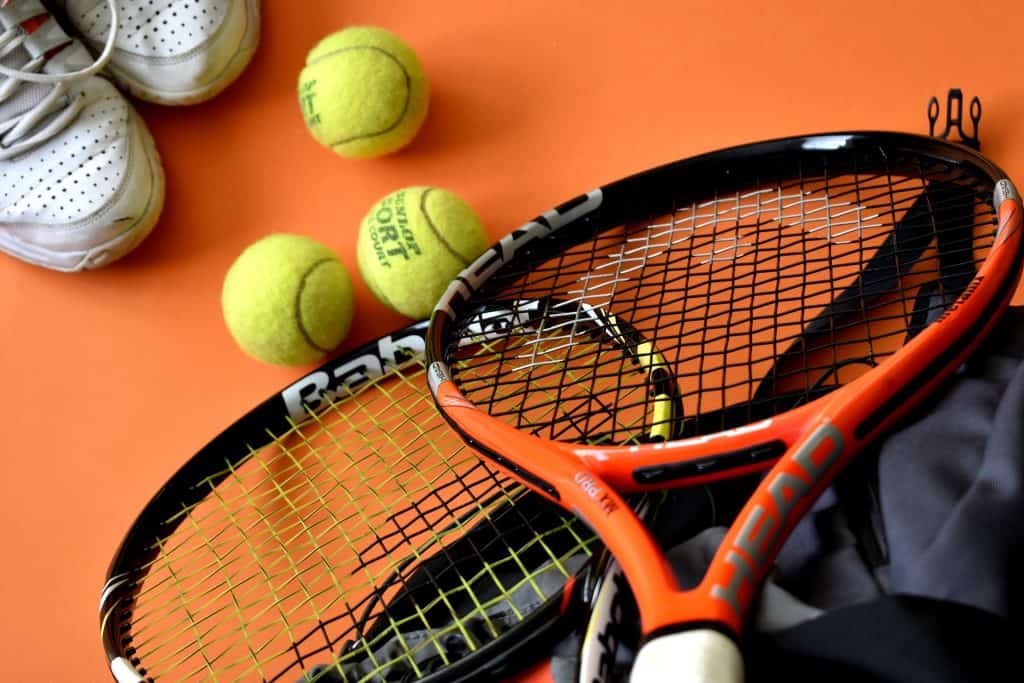 Best Iconic London Things to Do for Kids
When you want to combine a "must-do" London list with a list of things to do in London with kids, you get some of the following options!
29. London Eye
Take a spin on the London Eye with your kids to show them London from above and rest assured that they're safe and contained in the capsule, at least for a moment!
The London Eye is a must-do for many visitors to London, particularly on a clear day when you can see across the city, and it's equally as fun for kids who will enjoy being able to see through the glass to the people down below.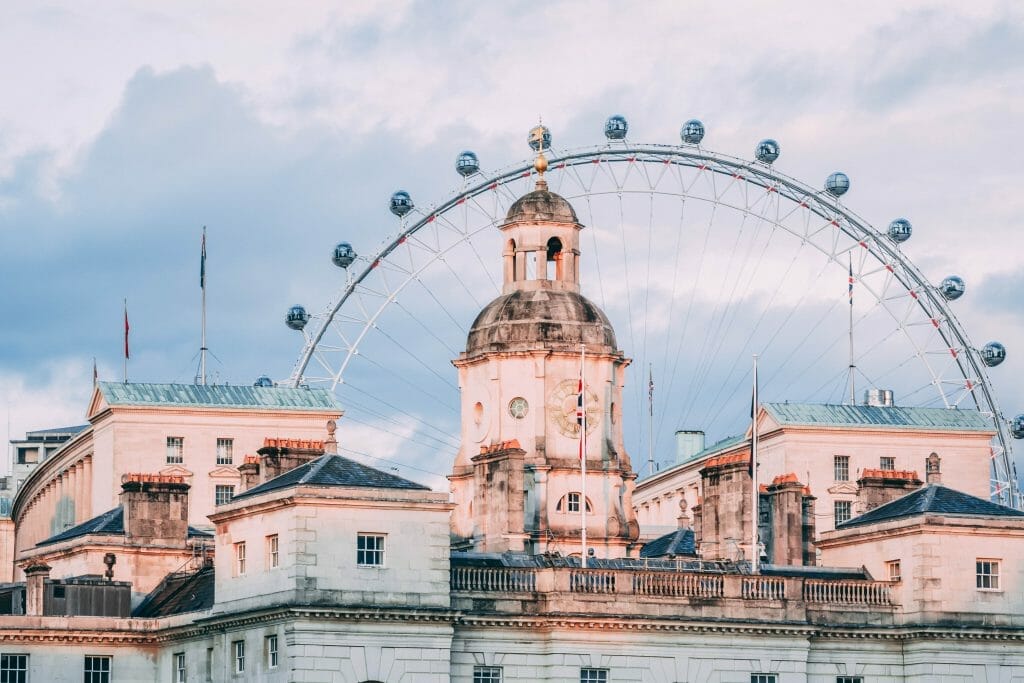 30. See a Musical
As I mentioned, you don't have to just stick to "Children's Theatre" to take the kids to shows they'll love in London.
Why not try a musical, which tend to keep kids engaged and be more kid-friendly than some of London's drama and tragedy shows?
For instance, try something like Mamma Mia or School of Rock for a story and a cast that kids will love.
31. London Zoo: kid's entertainment in London
London Zoo is one of the world's leading city zoos and they focus heavily on conservation and environmental protection.
They also have some pretty cute animals and an emphasis on family-friendly visits that mean you and your kids can spend a few hours roaming around this beautiful zoo in Regent's Park and get up close to some friendly giraffe, see the sleeping sloth, or even check out the Reptile House which, in addition to holding lots of slithering creatures, was used as a set in the first Harry Potter movie.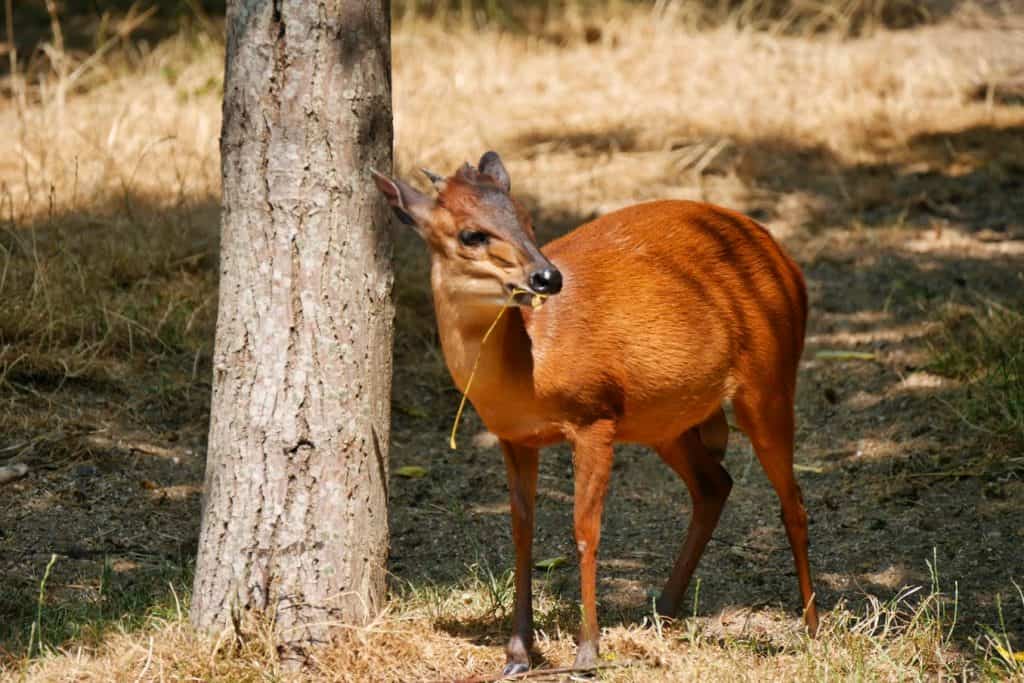 32. Kew Gardens
While taking the kids to a botanic garden doesn't sound like the best idea at first, this isn't a prim and proper botanic garden that has banned all fun and childlike enthusiasm.
In fact, it's the opposite!
Kew Gardens is filled with awesome things to do with kids, including a train that goes around the property, an experience to walk above the treetops, and enchanting art installations sure to capture their imaginations.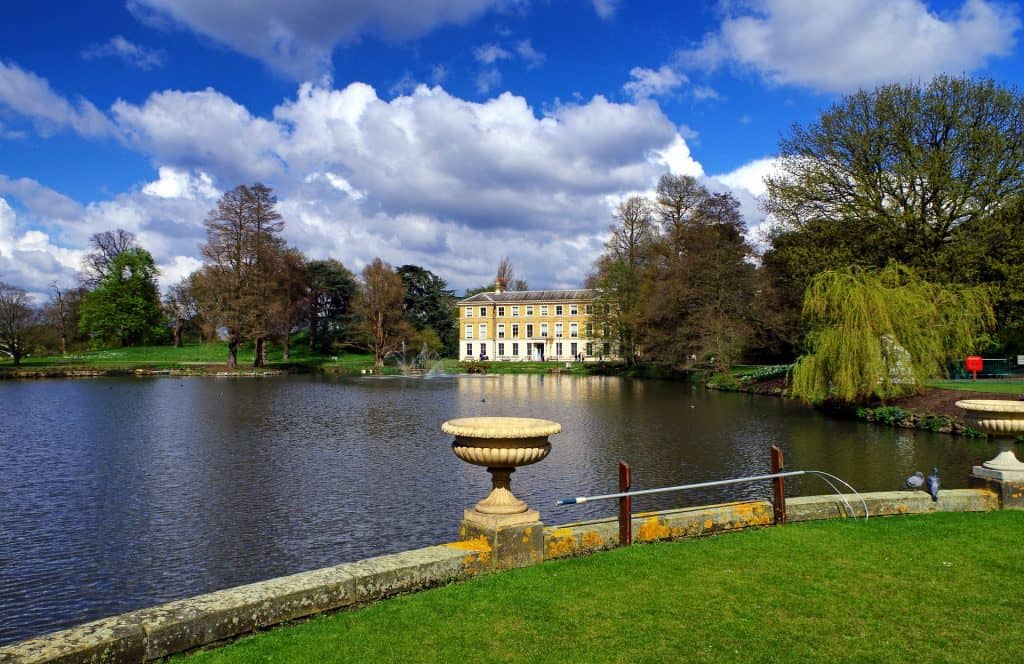 33. Kid-Friendly Afternoon Tea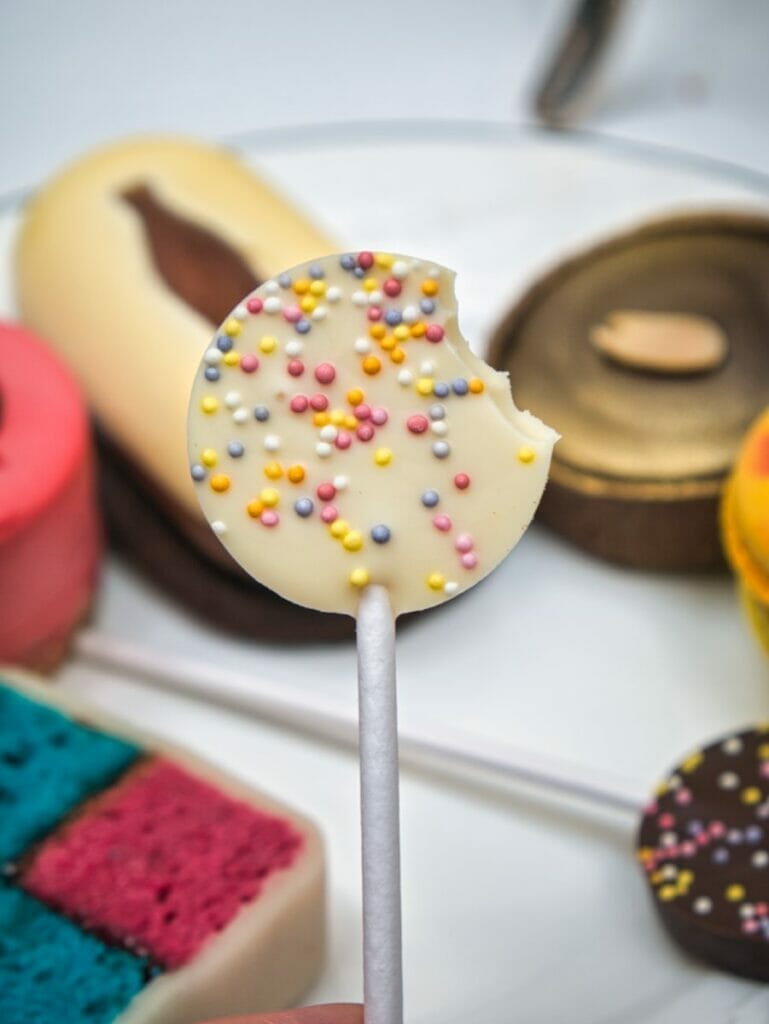 Afternoon tea in London is on the list for many London visitors, but if you have young kids, finding somewhere that's not too formal may be your best bet.
For this, I would suggest somewhere like Bea's of Bloomsbury that are a more casual afternoon tea offering, or try out a themed tea like the Charlie and the Chocolate themed tea at One Aldwych which is more than happy to have your little ones come along!
More Great Things to Do in London with Kids
34. Portobello Market: fun activities for kids in London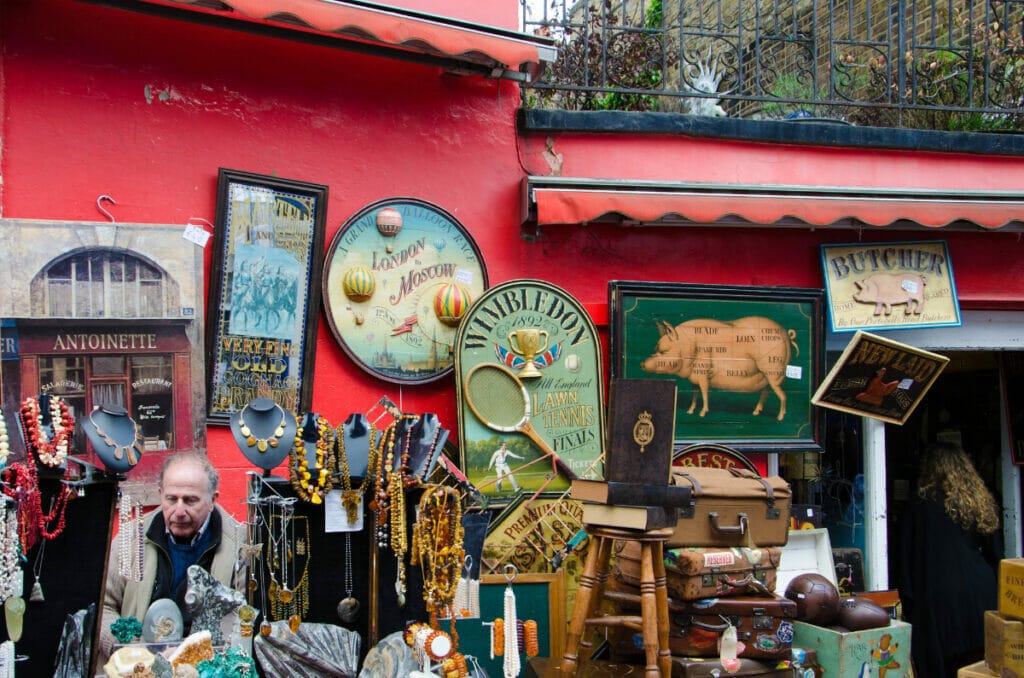 It bills itself as the largest antiques market in London, and it's no joke!
Portobello Road Market is filled with great antiquing options, as well as vintage clothing and other "bric-a-brac," as they call it (knick knacks!).
It's perfect for the kids as the colorful buildings that surround the market make it fun and exciting and they can take their time looking for newfound treasures or toys to take home.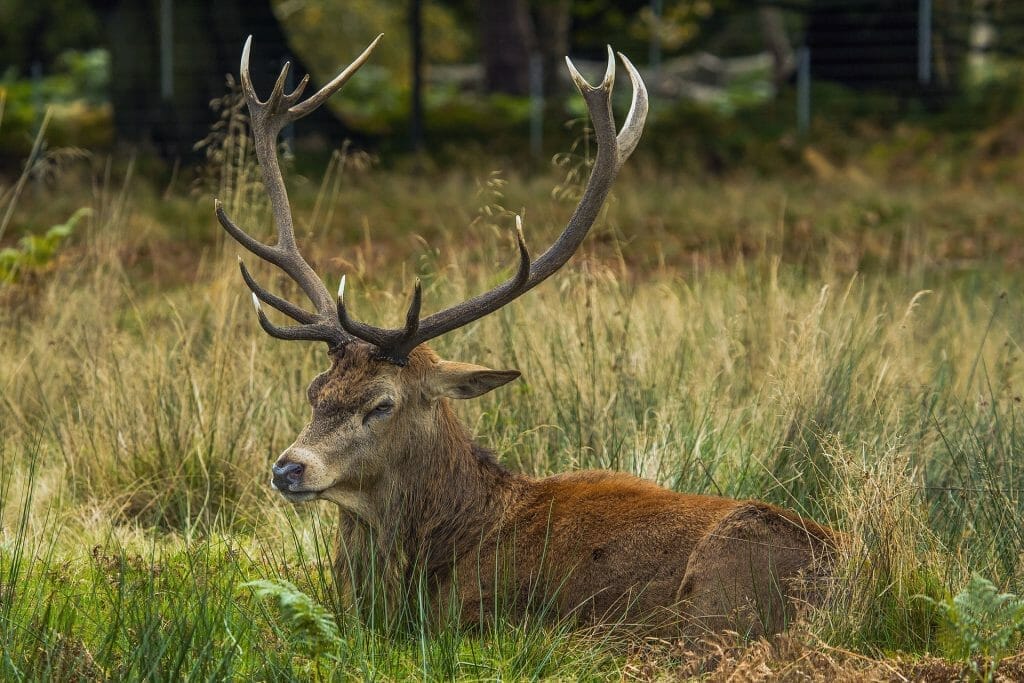 This absolutely stunning part of London is perfect for the kids because of how absolutely gigantic it is (plenty of space to run), but most important because of its most famous residents: deer!
See how many you can spot as you get back to nature with a picnic in Richmond Park, one of the best things to do with the kids in London when they need to burn off energy and you just need some fresh air away from all of the hustle and bustle.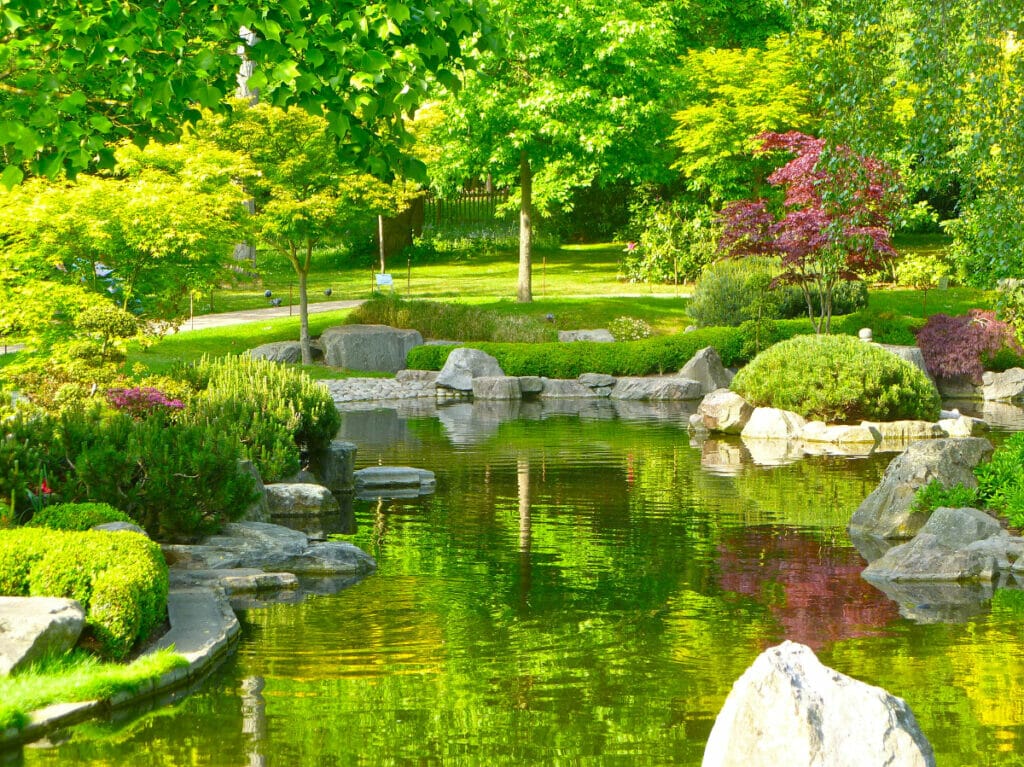 This hidden park in London is a fantastic way to introduce the kids to some new experiences (like seeing a peacock roam around the Japanese Garden!) as well as get some fresh air in London.
It's small and compact enough that you don't have to worry about running all over creation, but big enough to give you space to run and let the kids make new friends.
There's something about visiting the Harrods toy shop that will make your kid feel like a million dollars (and probably ask you to spend that much).
While there are of course expensive toys there, there are plenty of reasonably priced ones and generally there are toy demonstrations on, particularly during the Christmas months.
Spend some time looking at the royal-themed toys and come home with your very own knight's suit or other dress up costume.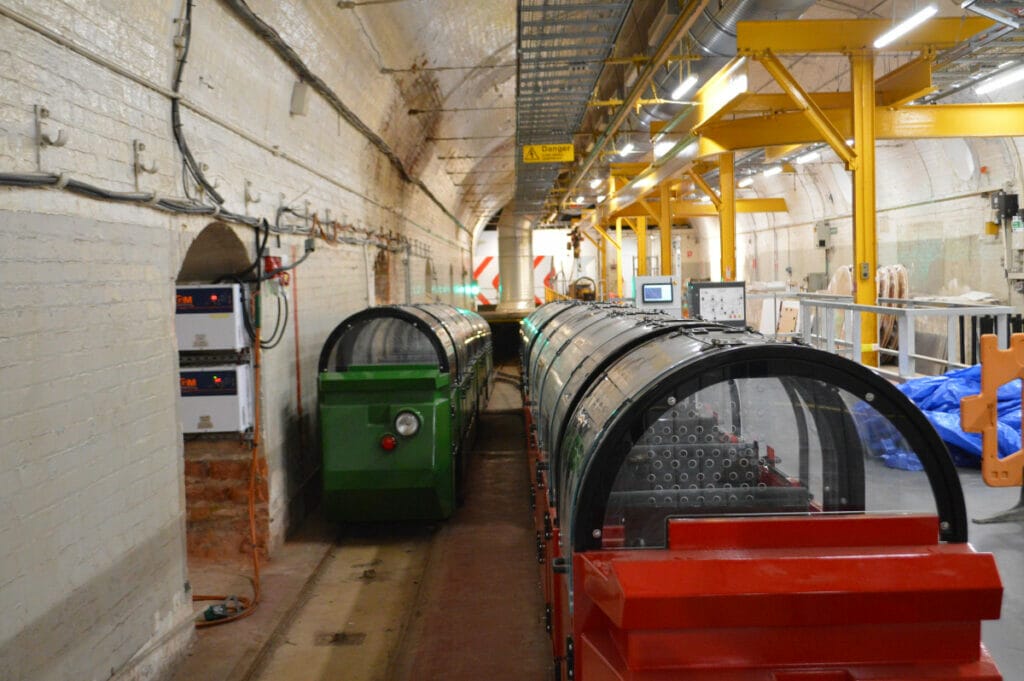 While it seems too quirky to be true, you can hop onboard the "Mail rail," which was originally meant to transport mail for the Royal Mail through underground tunnels!
Today, it's part of the Postal Museum, and kids will absolutely love the interactive experience (fun for grown ups as well) where they can be carried deep into underground London.
The station platforms are historic and unchanged, and it's a cool bit of London history that families will love to do together.
39. Ride the Cable Car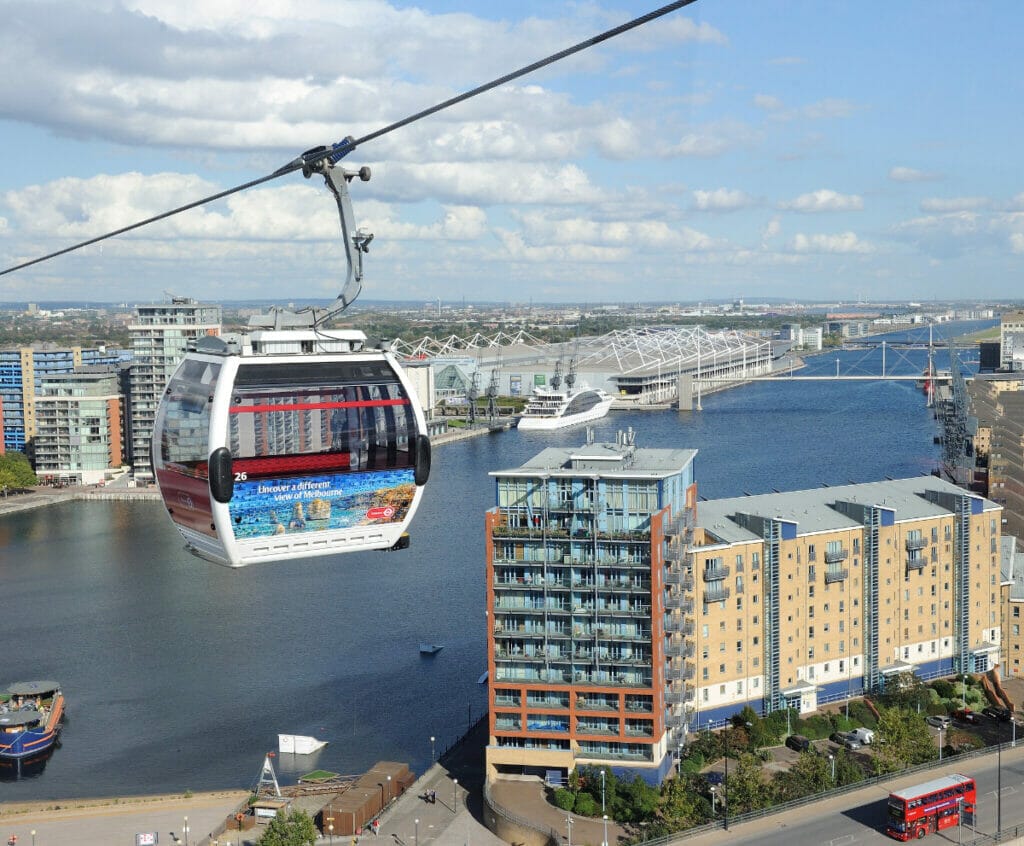 The London Cable Car that sails over London is a great thing to do with the kids, and not too expensive either!
You'll get great views of St. Paul's Cathedral, the Gherkin, Greenwich, and so much more from 90 meters above the Thames.
It's typically used as transportation, but it's also a great sightseeing option, and it can take you to Greenwich for the day where you explore the Maritime Museum and other fun things for the kids.
40. Crazy Golf
While many of the crazy golf (called mini golf or putt putt golf in the USA) places in London are 18+ as they're more like bars with some crazy golf, there are some family-friendly putt putt places if you travel a bit further afield.
Take the tube to Northolt Station, where you'll find the Dinosaur Escape Adventure Golf Course, 18 holds of hair-raising dino-themed holes with lots of fun to be had along the way.
41. Trampoline Park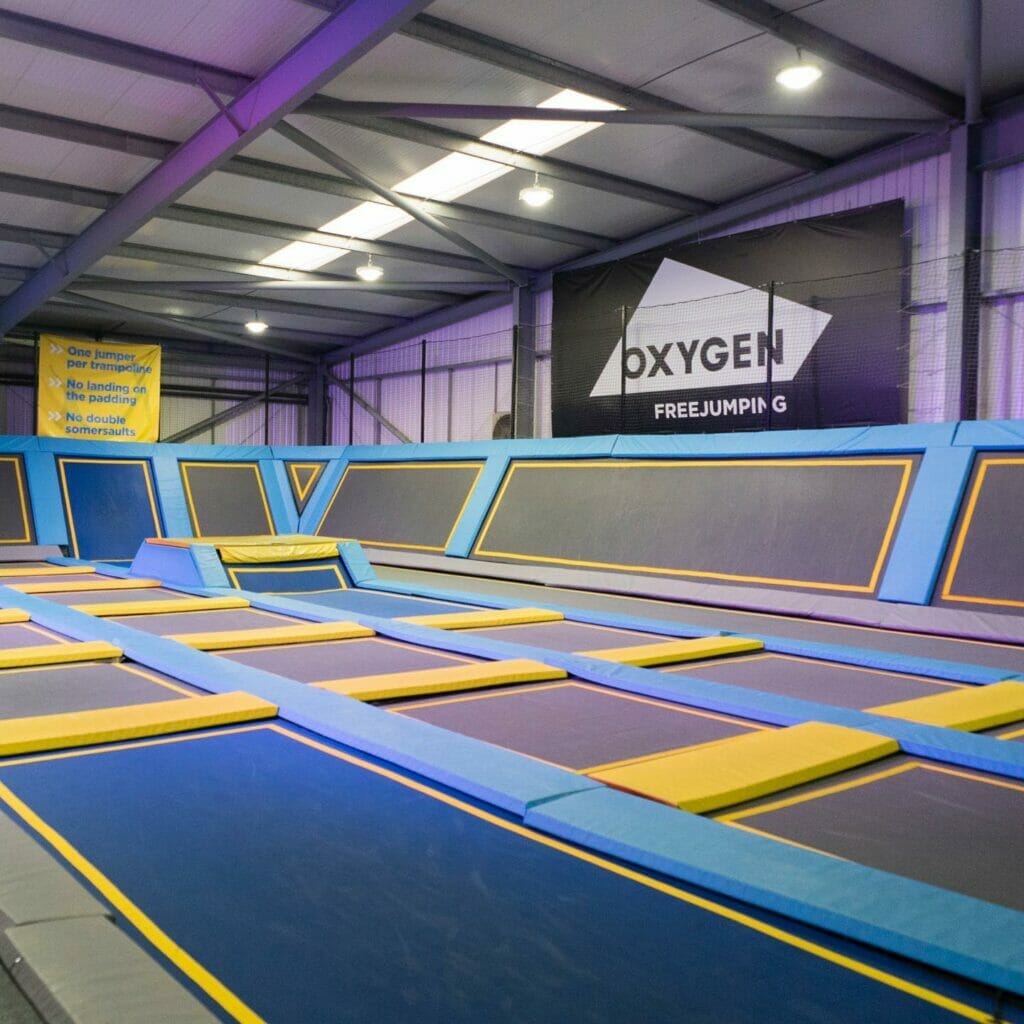 If you want to do something inside while getting the heart rate up and help the kids sleep better tonight, try the Oxygen Leisure Center in Acton, where over 100 trampolines are all connected for an awesome jumping experience for adults and kids alike.
The name of the game is pretty easy: jump to your heart's content, bouncing around everywhere and off the walls.
If you've got energetic kids that you don't want bouncing around your hotel room later, this is the place to take them!
42. London Aquarium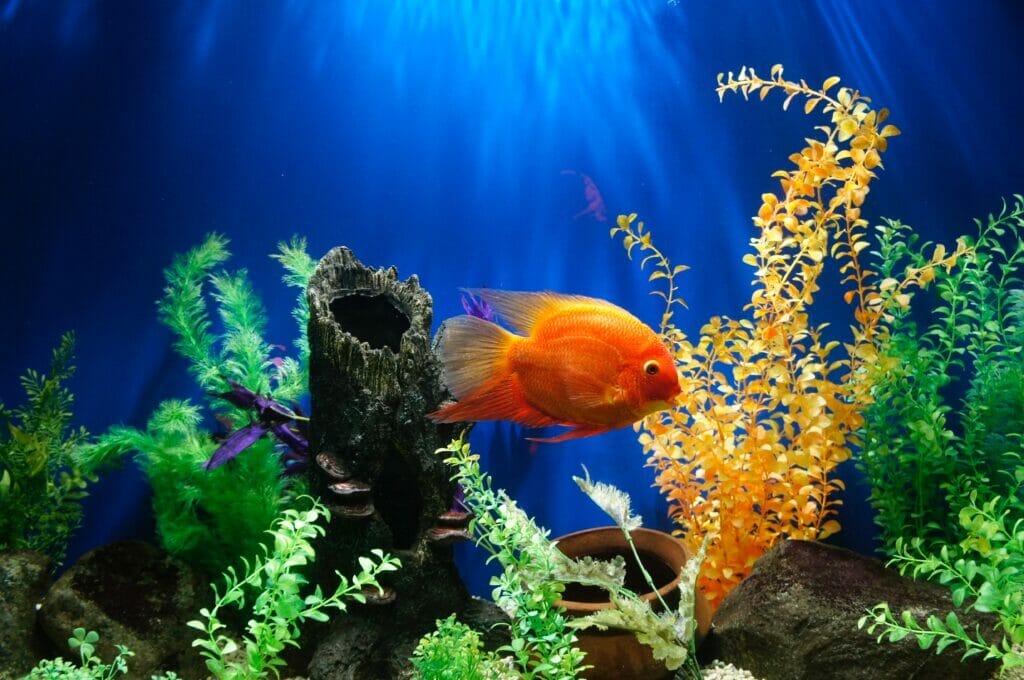 Right in the heart of the Waterloo area, the London Aquarium is a good option if you need something to do with kids in the rain in Central London.
See tropical fish, seahorses, sharks, and more at this popular London attraction (okay, it's not at the top of my list for things to do in London in general, but if you can't keep the kids occupied with the normal London attractions, go for it).
43. Mudchute Farm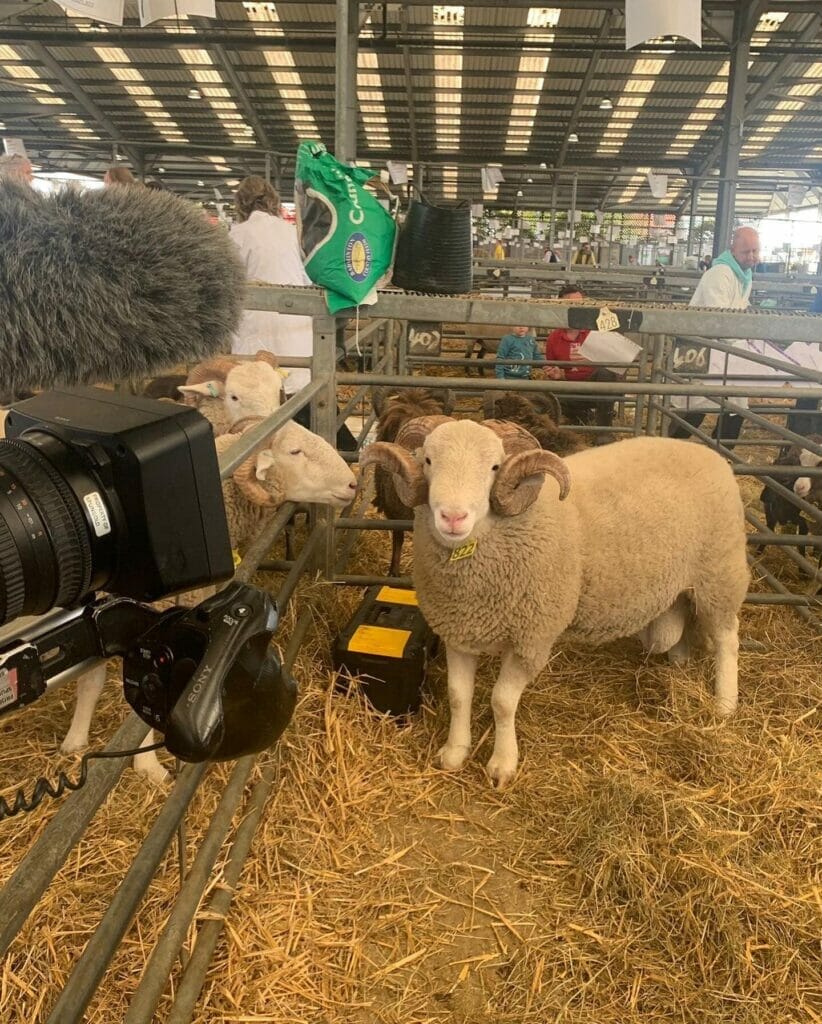 Mudchute Farm is one of the best things to do in London with kids outdoors, as this large city farm has everything from sheep to llamas to birds to donkeys!
They offer plenty of children's activities, as well as a café and a picnic area.
What else should I not miss in London?
If you're visiting London soon, here's a very brief rundown of a few of my other favorites to make sure you don't miss anything!
Want more helpful London guides? Check these out!
UK Travel Planning Guide: the FAQs
🏥 Should I buy UK travel insurance?
Absolutely yes. Basic coverage is not expensive, and as a visitor you are NOT covered under the NHS. Compare policies and prices with Travel Insurance Master here, a big name in the travel insurance business, and cross that off your list.
🔌 Do I need travel adapters for the UK?
Yes, you do, otherwise you won't be able to plug in your electronics/phone/lifelines. I recommend this one, which is all-in-one so you can use it in other countries.
🚗 What do I need to drive in the UK?
The first thing you need to check out if you're planning on renting a car in the UK is this guide to driving in the UK for visitors – the roads, signs, and driving experience will likely not be what you're used to and it's essential to prepare yourself to stay safe and aware.
🛌 What's the best way to book hotels in the UK?
For UK hotels, Booking is the best site as it offers free cancellation on many properties. If you want an apartment, I always recommend VRBO over AirBnb.
📳 Will my phone work in the UK?
Yes – if you set it up right. Check out my guide on making your foreign phone work in the UK to ensure that you get the type of service you need.
🚿 Can I drink the water in the UK?
Yes, UK water is great and perfectly safe. But drink out of taps in any kitchen or use water fountains. Double check before drinking out of the taps in hotel bathrooms, though, as they may be on a different system.