This post contains affiliate links for which I may make a small commission to help keep the site running. You will not be charged extra for these items had you not clicked the links. Thank you for your help to keep the site running!
As one of the most popular tourist attractions in London, the London Eye is impossible to miss as you're walking along the Thames.
It was originally built in 2000 as the "Millennium Wheel," though the Millennium is 20 years behind us now and it's still slowly rotating over the river, steady as ever.
But, let's get honest with ourselves: is the London Eye worth it?
Yes!
And also, no.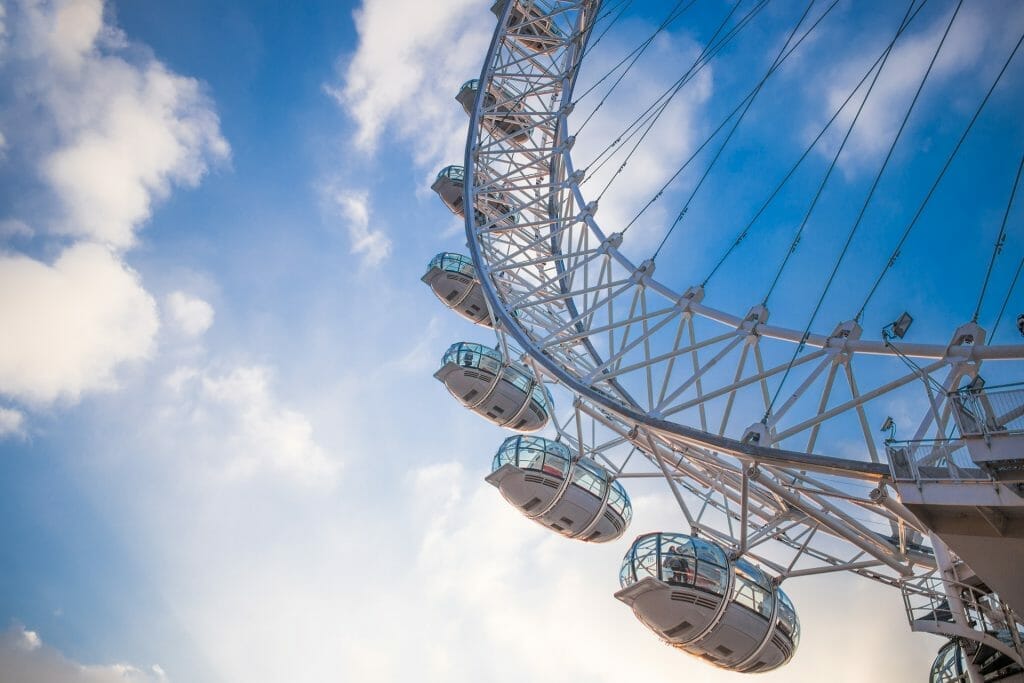 GET A

FREE

LONDON INTRO GUIDE and ACCESS TO MY FB GROUP
Start your planning with this "Intro to London" guide and access to my London planning Facebook group!
Hey! Want more honest UK tips and planning advice? Click here to join my London and UK Travel Tips Facebook group, where I can answer more of your questions!
I've been on the London Eye more times than I can count, though have never paid for it myself (THANK YOU study abroad programs).
So here's the scoop.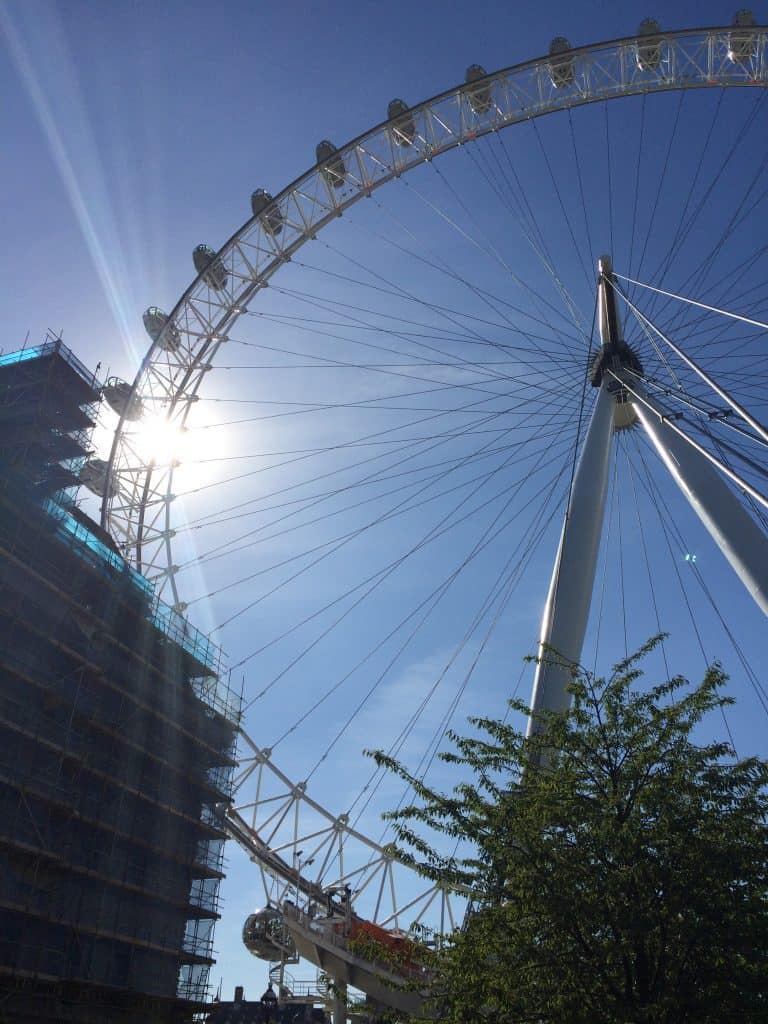 The Absolute Must-Knows (from a Londoner)
London Eye Day or Night? The Best Time to Go on the London Eye
The best time to do the London Eye is on a clear day.
That sounds obvious, but it's important because it's not really worth a ride on a cloudy or rainy day unless you just particularly like riding large Ferris wheels over rivers.
In which case, KNOCK YOURSELF OUT.
On a clear day, you'll get a unique view of London that helps make sense of how all of the bits and pieces fit together.
This is much easier to do in London in the summer as your chances of a clear day are higher.
Riding through London on the tube is one thing, but seeing just how close Big Ben is to Buckingham Palace or Trafalgar Square makes you realize that you should have gotten around London by saving your transportation money and just walked.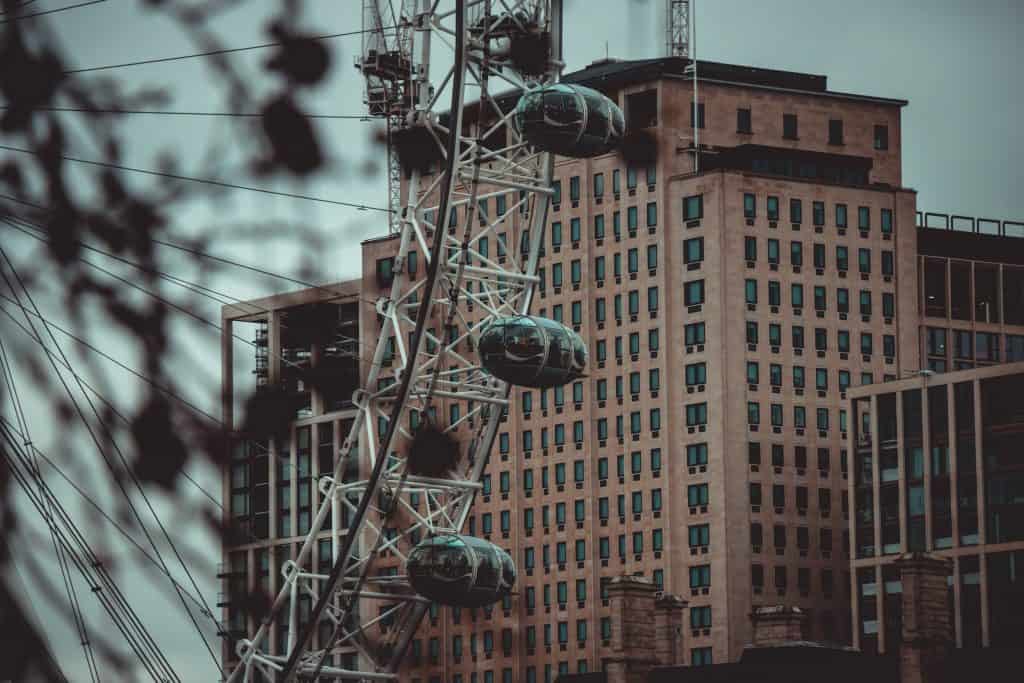 Next time.
The London Eye at night is a completely different story.
Again, if it's cloudy it's not much use, but if you go up on a clear night, the twinkling lights of this beautiful city are enchanting and it can be a great thing to do in London at night.
If you're not a local, it will be a bit more difficult to figure out where you are in relation to other landmarks, but many of the major ones are brilliantly lit up and well worth searching for.
I would still recommend a clear day as the best time to go on the London Eye, but if you're someone who particular enjoys nighttime views or the nighttime is the only time you can do it, it will still be a great experience.
IMPORTANT: are you coming to the UK from abroad?
In case you're reading this from outside the UK and will be a foreign visitor here, you need to know these 2 things to stay safe and save money.
Travel insurance – you need it when going overseas! I use

this site

to get the best quotes and purchase my packages from. Do not skip this – having medical coverage abroad as well as other coverage in case of missed flights, lost luggage, etc is essential. As I said, I have never gone wrong using

this site

.
London Eye Practical Details
The London Eye experience is exactly what it looks like.
You need to buy your tickets, which is best done online before you get there as you can choose your time and just get in line.
If you haven't thought that far ahead, there is a building right adjacent to the Eye to buy your tickets.
However, you may need to wait awhile so make sure you block out plenty of time to do this if you haven't booked in advance.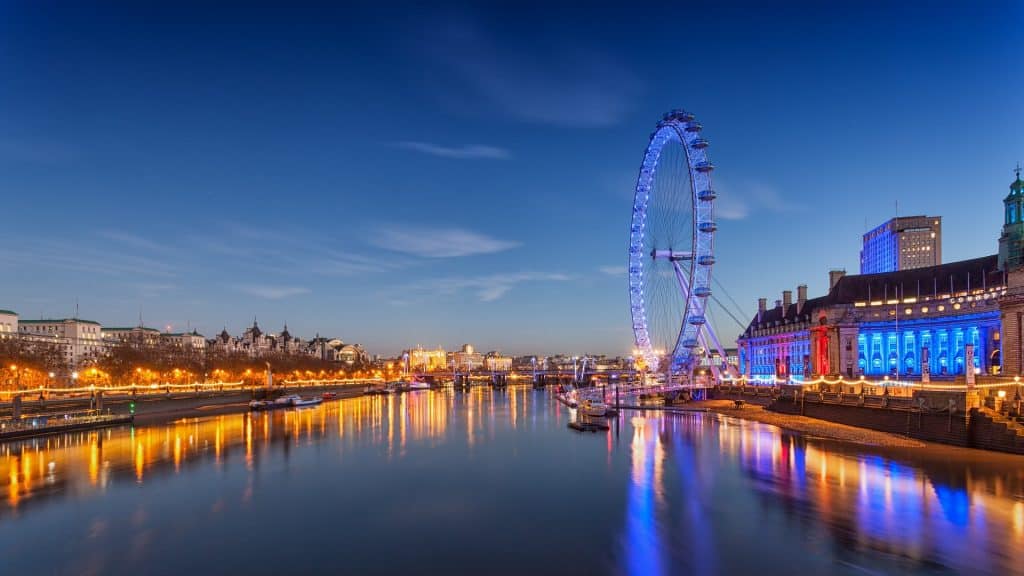 Once you've got them in hand, you line up for a long time with your tickets, get ushered into a pod, and spend half an hour slowly rotating around until you're back to where you started and you exit into the gift shop.
There is a bench inside each pod to sit down if you need to, as well as a plaque that helps you understand what you're looking it.
As long as you go in without expectations of flashing lights or entertainment, you're good.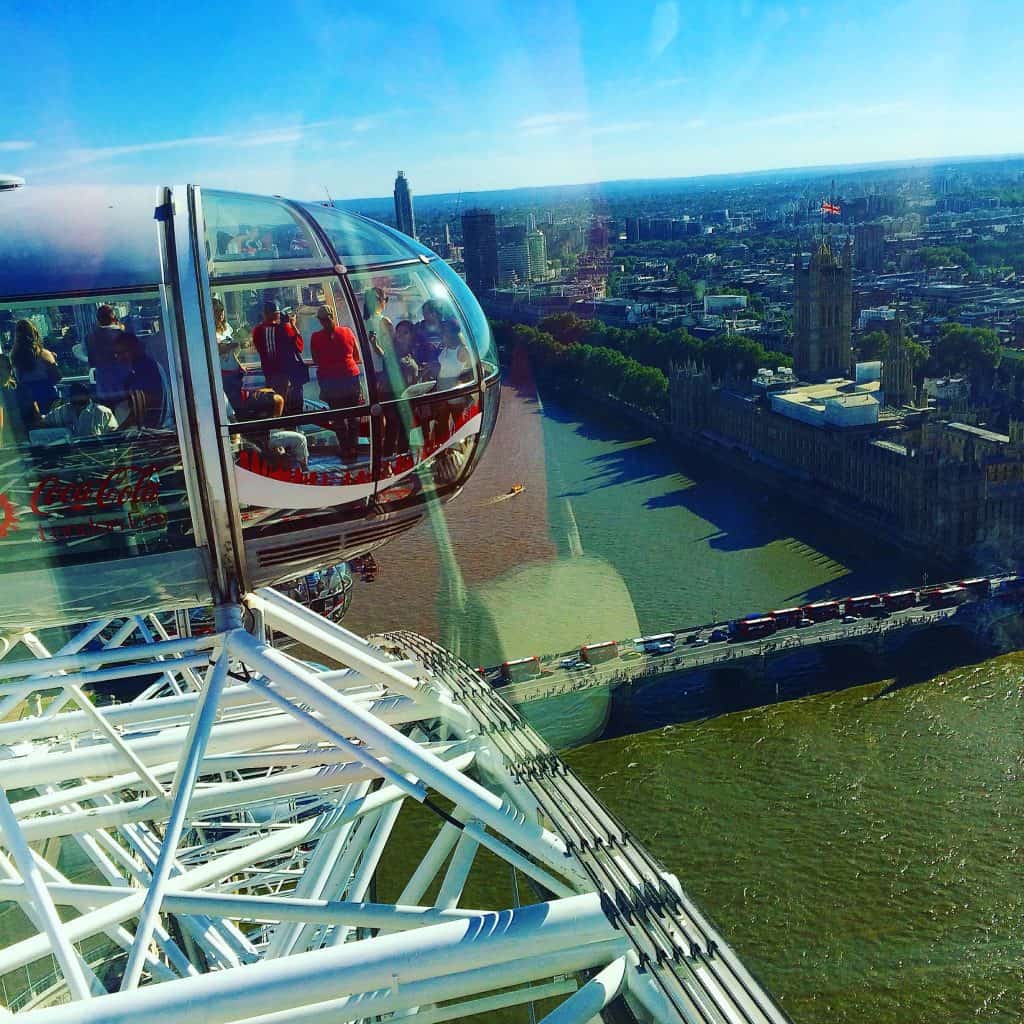 London Eye Prices
The price of the London Eye is where it fails me.
It's £36.00 per adult if you buy on the day and £32.50 per adult if you buy online ahead of time using this website.
And it's not included on the London Pass.
If you're just looking at it solely on cost and trying to save your money when in London, then the London Eye is definitely not worth it.
You could go to the Tower of London for less than that and have a whole day out.
For a family of four, it's going to cost well over $100, considering the exchange rate, and I think your money is better spent elsewhere.
Even if you're wanting a particular romantic date in London, keep in mind that you're in a capsule with other people who may be getting in your way of taking pictures, talking loudly, or generally ruining the moment.
If you've got the cash to spend and want to do it, go for it!
But unless it is a spectacularly clear day, you probably won't leave feeling like you got your money's worth if it's all about the pounds and pence to you.
Is the London Eye Worth it?
If you're a frequent visitor to London, I would suggest the 'one and done' rule to the London Eye.
Is it worth it for a first time visitor who knows what they're getting into on a clear day?
For most people, yes.
Is it worth it for a repeat visitor?
Meh.
While I have been recently (on aforementioned clear day) and was taken in by the view, I'm also particularly bitter that sponsorship has been transferred from EDF Energy to Coca-Cola.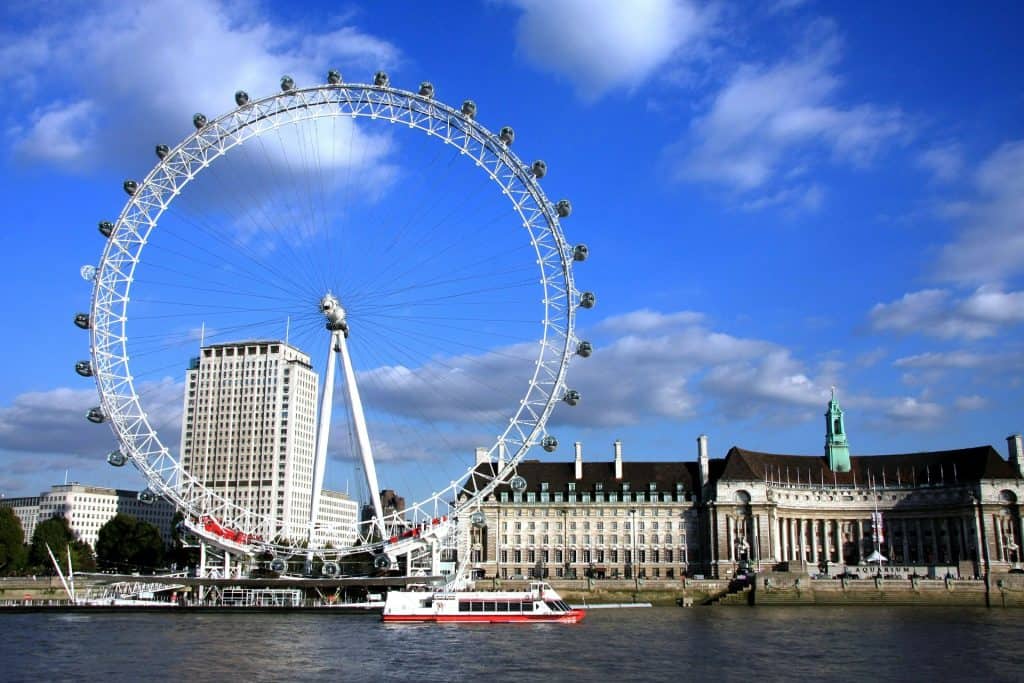 While the London Eye used to light up blue (saving energy and all), it now lights up bright red.
In my opinion, this ruins the scene on Southbank a little as the blue lights were calming and fit in with the other white/blue lights, while the red lights are jarring and make me feel like I'm in the middle of an action movie about to go wrong.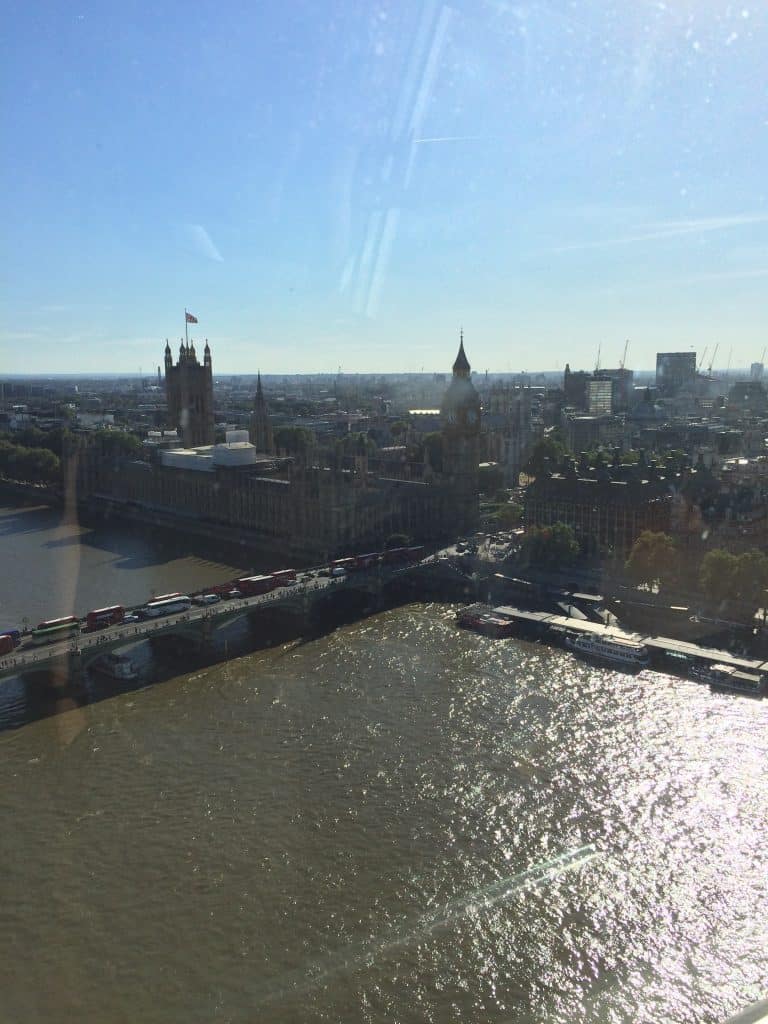 What else should I not miss in London?
If you're visiting London soon, here's a very brief rundown of a few of my other favorites to make sure you don't miss anything!
UK Travel Planning Guide: the FAQs
🏥 Should I buy UK travel insurance?
Absolutely yes. Basic coverage is not expensive, and as a visitor you are NOT covered under the NHS. Compare policies and prices with Travel Insurance Master here, a big name in the travel insurance business, and cross that off your list.
🔌 Do I need travel adapters for the UK?
Yes, you do, otherwise you won't be able to plug in your electronics/phone/lifelines. I recommend this one, which is all-in-one so you can use it in other countries.
🚗 What do I need to drive in the UK?
The first thing you need to check out if you're planning on renting a car in the UK is this guide to driving in the UK for visitors – the roads, signs, and driving experience will likely not be what you're used to and it's essential to prepare yourself to stay safe and aware.
🛌 What's the best way to book hotels in the UK?
For UK hotels, Booking is the best site as it offers free cancellation on many properties. If you want an apartment, I always recommend VRBO over AirBnb.
📳 Will my phone work in the UK?
Yes – if you set it up right. Check out my guide on making your foreign phone work in the UK to ensure that you get the type of service you need.
🚿 Can I drink the water in the UK?
Yes, UK water is great and perfectly safe. But drink out of taps in any kitchen or use water fountains. Double check before drinking out of the taps in hotel bathrooms, though, as they may be on a different system.