This post contains affiliate links for which I may make a small commission to help keep the site running. You will not be charged extra for these items had you not clicked the links. Thank you for your help to keep the site running!
Visiting the Tower of London is one of the most important things on the list of many London tourists.
Not only is it a fortress in the middle of London with some pretty amazing views, but it's also home to the Crown Jewels and thousands of years of history (including some pretty gnarly medieval torture!)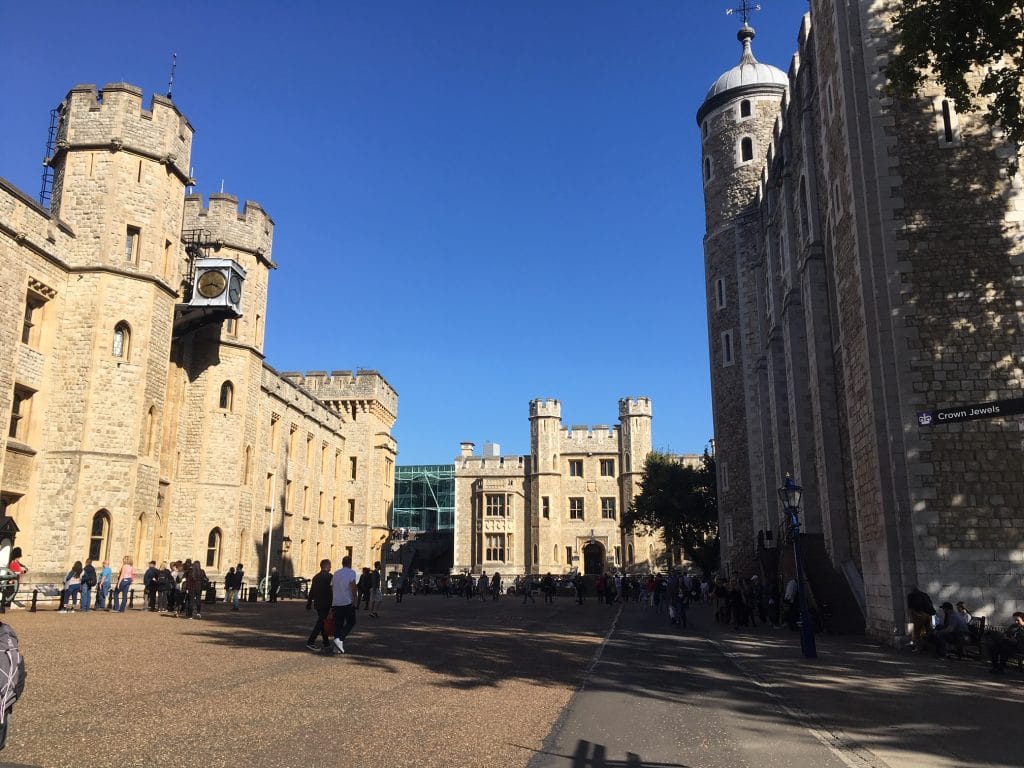 In this guide, I want to answer some of the main questions visitors have about visiting the Tower of London, an iconic London attraction, including the price, when to visit the Tower of London, and the different tour options.
GET A

FREE

LONDON INTRO GUIDE and ACCESS TO MY FB GROUP
Start your planning with this "Intro to London" guide and access to my London planning Facebook group!
Where is the Tower of London?
You'll find the Tower of London on the edge of the Thames River, near Tower Bridge.
The exact address is: Tower of London, London, EC3N 4AB.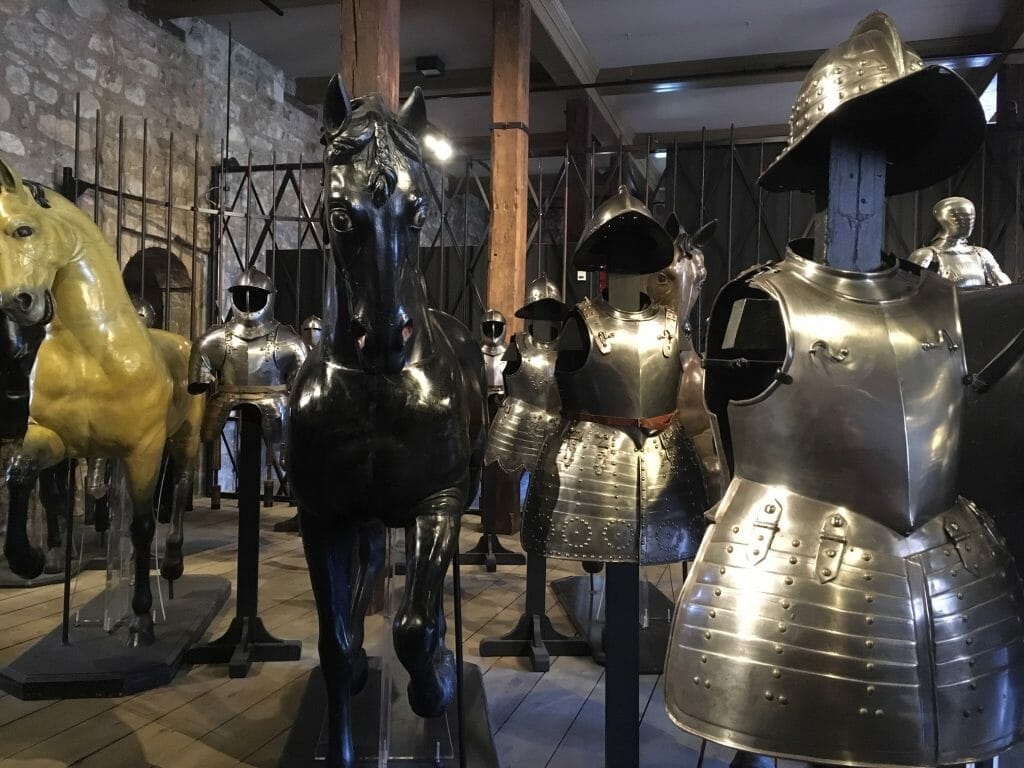 The Absolute Must-Knows (from a Londoner)
How to Get to the Tower of London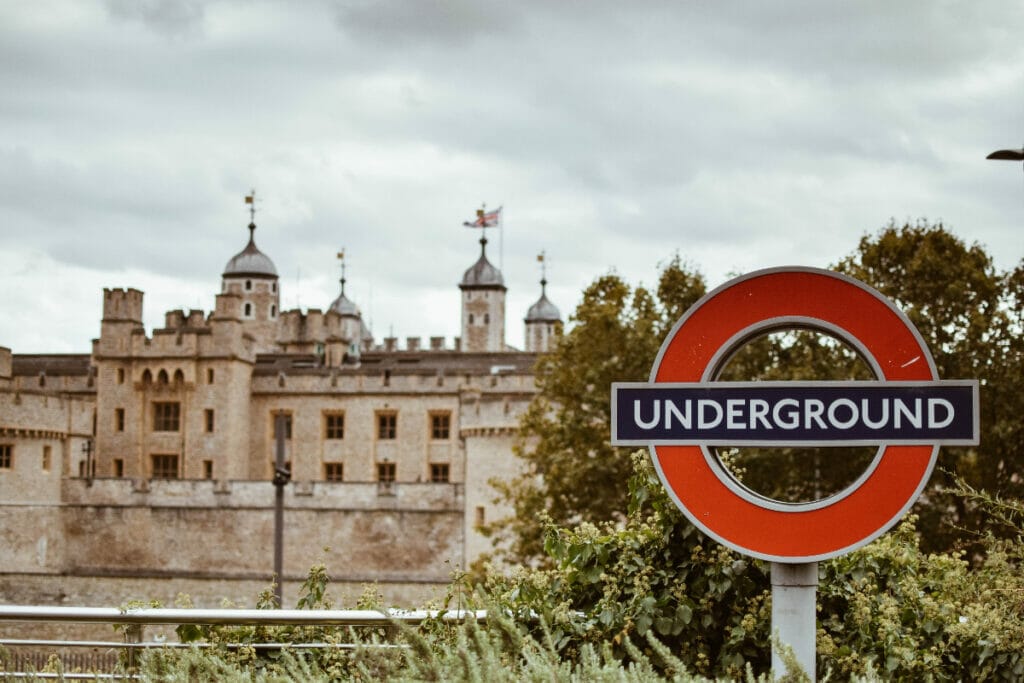 The easiest way to get to the Tower of London is by public transportation or Uber/London taxi.
If you're traveling by taxi, they won't need the address, just tell them where you're going!
If you're traveling by public transportation, take the London Underground to Tower Hill Station (which serves the Circle and District lines) and then you'll see the Tower as soon as you walk out of the station, just across the road.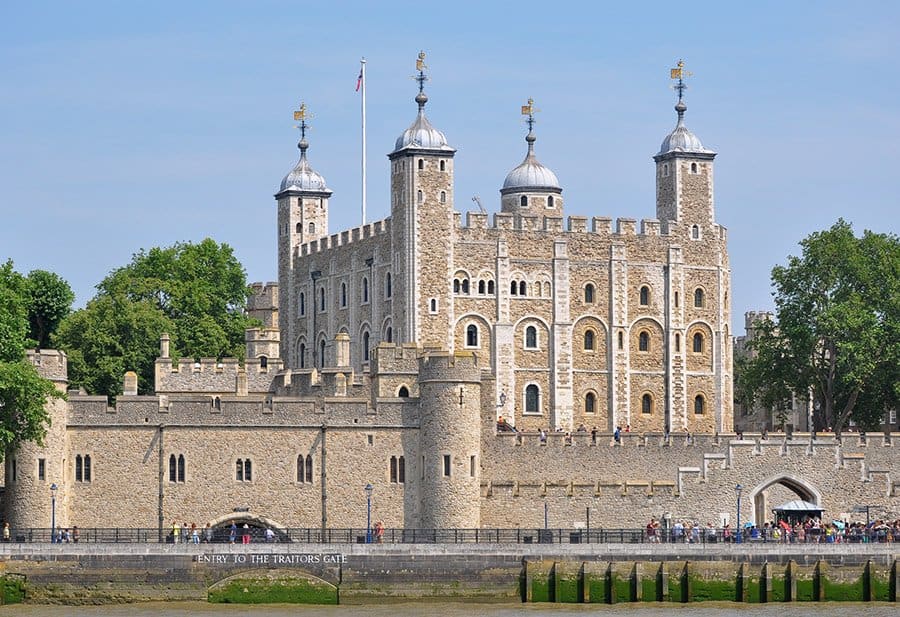 Should I Visit the Tower of London?
Absolutely, yes!
This is a fan favorite amongst Londoners and London visitors alike.
One of the best things to do in London with kids, best things to do in London for couples, and best things to do in London overall.
Yes, it's worth the money, yes it's worth the time, and yes, if you can fit it in, you should definitely do it!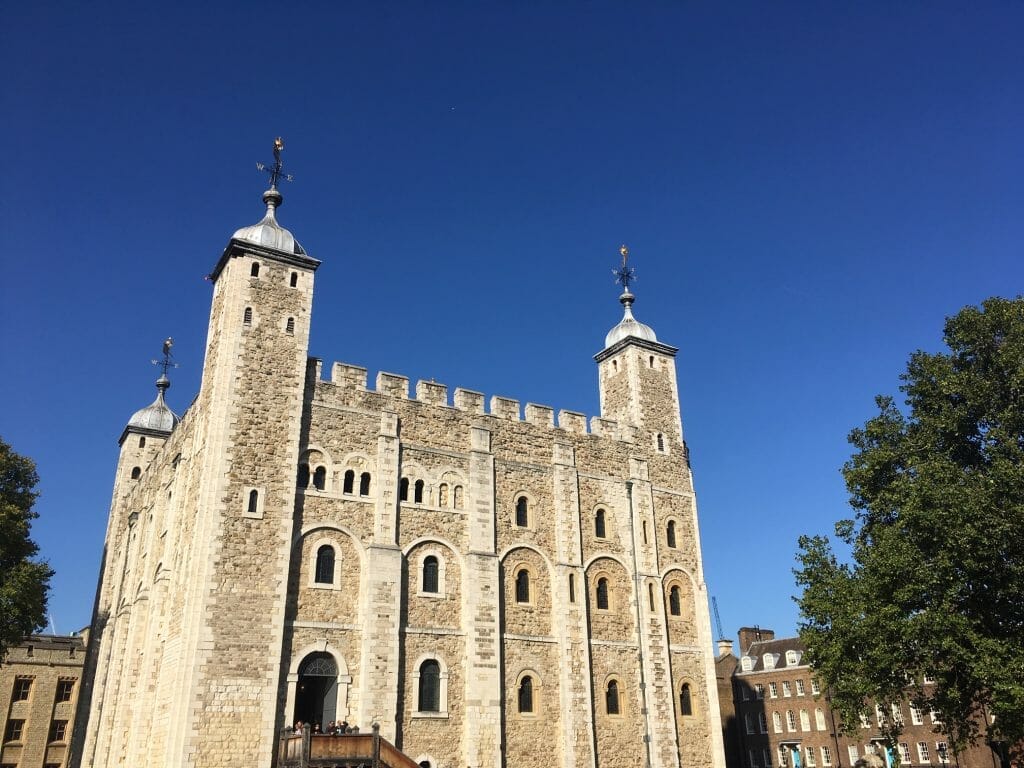 IMPORTANT: are you coming to the UK from abroad?
In case you're reading this from outside the UK and will be a foreign visitor here, you need to know these 2 things to stay safe and save money.
Travel insurance – you need it when going overseas! I use

this site

to get the best quotes and purchase my packages from. Do not skip this – having medical coverage abroad as well as other coverage in case of missed flights, lost luggage, etc is essential. As I said, I have never gone wrong using

this site

.
Buying Tickets to the Tower of London
You can buy tickets to the Tower of London on the day of try, but it's a few pounds more than buying them online ahead of time.
I always recommend buying tickets online ahead of time if you can, though it is a massive place so you don't need to buy them too far ahead of time to guarantee entry like some other London attractions.
The current prices for adults are £32.90 and starting at £16.40 for kids (with the online discount).
Kids under the age of 5 go free, and if you want an audio guide, they start at £4.00 extra.
You should also know that if you are buying tickets on the day, you need to go to the ticket office which is across the main entrance from the Tower of London.
It will be obvious if you're walking from the tube station, but if you're coming from a walk along the river, you'll note that they do not sell tickets at the entrance directly facing the river.
Can I Use the London Pass at the Tower of London?
Yes, you can use the London Pass at the Tower of London.
Simply show your pass and you'll be let in (there may be a line to get to the entrance, but once you get in, you're in).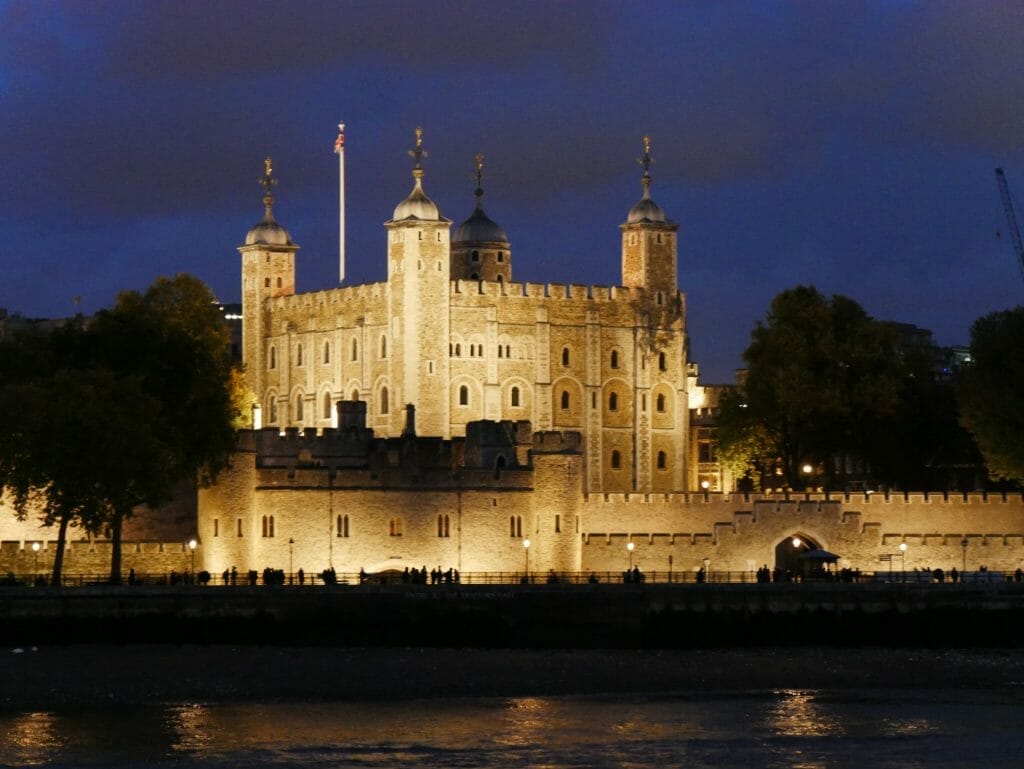 When Should I Visit the Tower of London?
As one of London's most popular attractions, the Tower of London does get busy, particularly in the summer months.
London in August is very crowded, and this rings true for the Tower of London lines.
It's always best to visit on a weekday for lower crowds, no matter the time of year, and if you're really intent on getting in as fast as possible, try and arrange to be there at opening rather than mid-day.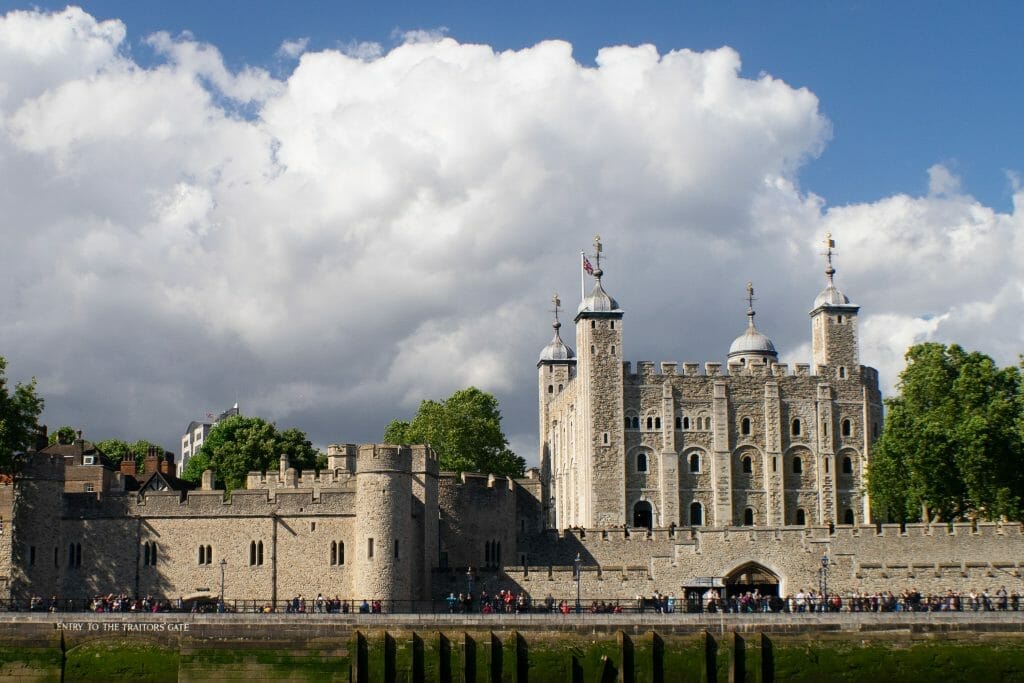 Are there Tours at the Tower of London?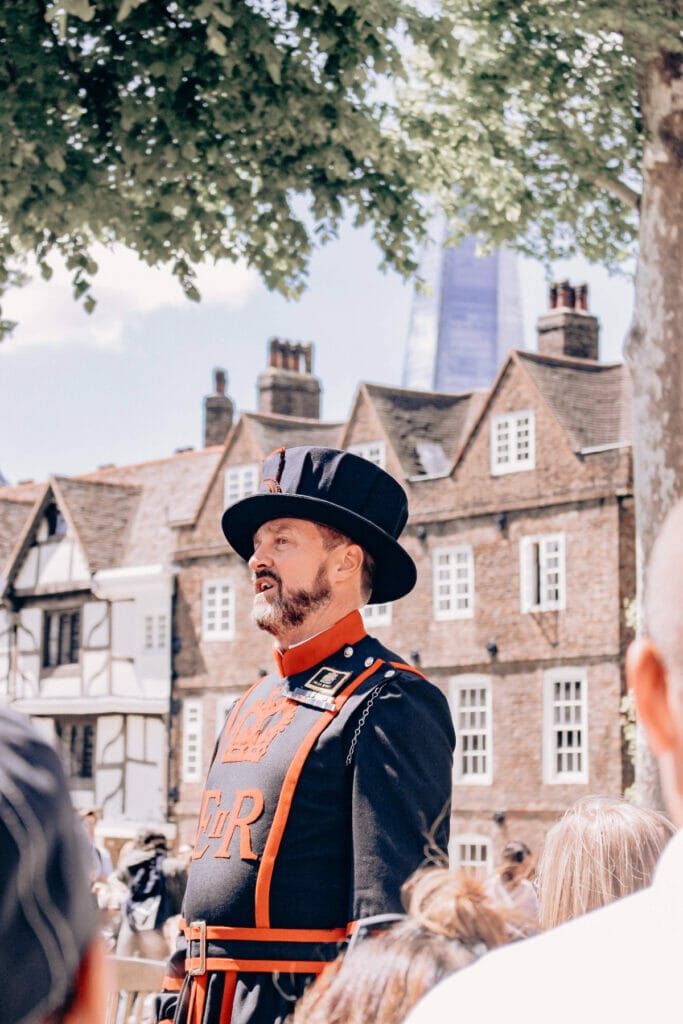 The Tower of London is, for the most part, a self-guided experience as you wander your away around the tower and the surrounding buildings to see what life was like for London residents (and prisoners) back in the day.
However, there are regular "beefeater" tours run by the yeoman warders throughout the day which are fantastic and worth doing.
Officially, they are "defenders of the tower," but in reality they spend their time giving tours and educating visitors about the importance of what has and does go on at the Tower of London.
The regular beefeater tours are free with entry, you just need to get the daily guide that tells you the times and then meet at the starting point for the next tour.
As I mentioned, you can also get an audio guide to help you around the tower, particularly if you learn better listening to things rather than reading informational plaques.
If you want a more personalized experience with a smaller group than a standard Beefeater tour, you can also book onto a small group Beefeater tour with more opportunity to ask questions.
And, of course, if the Tower of London is even more important to you than that, you can take an exclusive pre-opening tour without the crowds and get to enjoy the opening ceremony, which is a truly special London experience.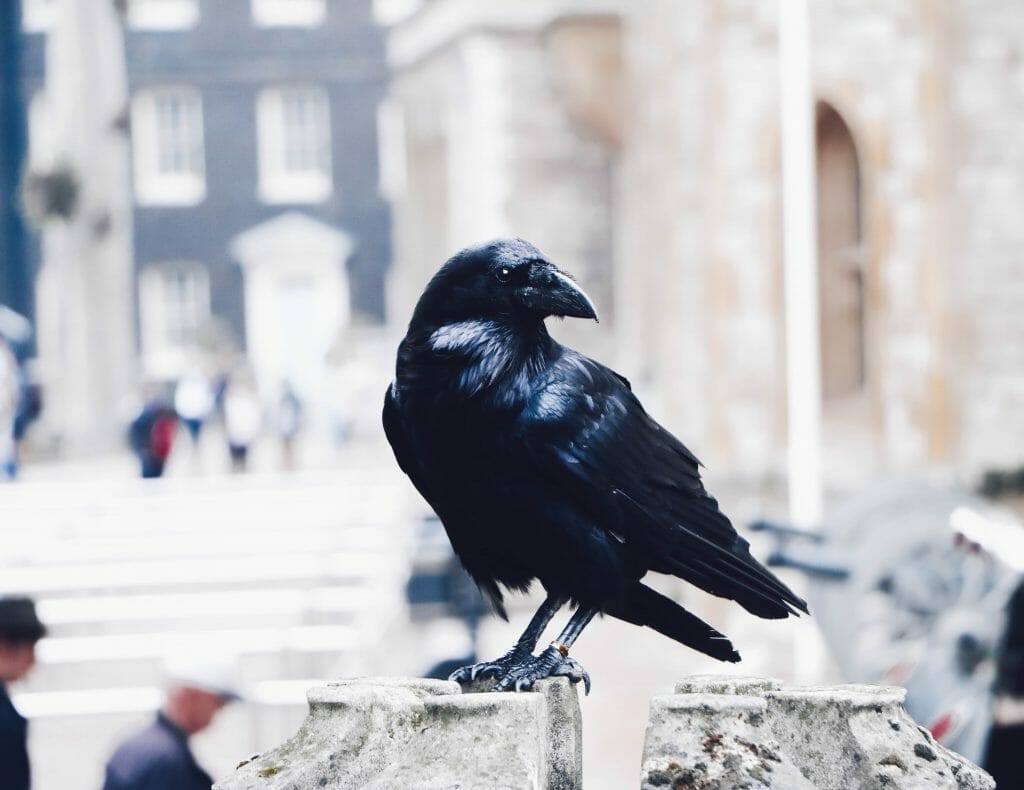 Tower of London Touring Plan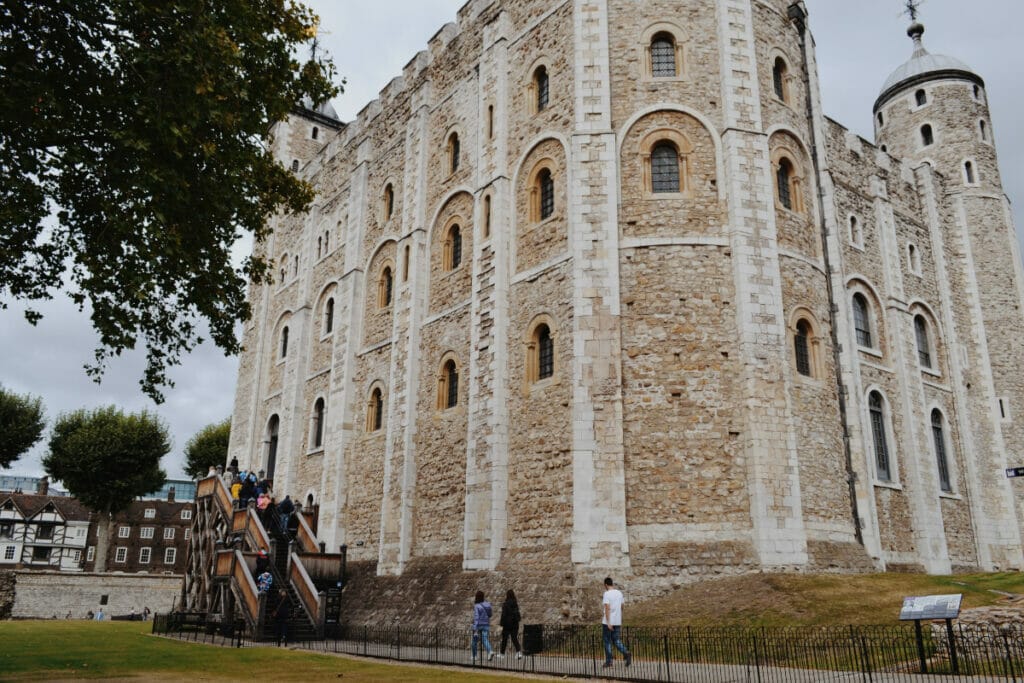 Once you gain access into the Tower over the moat, you'll have a ton of history, artifacts and displays at your fingertips.
The Tower of London is very much an entire day's event if you are truly interested in seeing every nook and cranny, but if you don't have that much time, you should start by lining up to see the Crown Jewels.
These are the real, authentic, actually-have-been-on-the-Kings-and-Queens heads crowns, jewelry, and other precious Royal Family heirlooms.
To see them, you go through an exhibit that shows Queen Elizabeth II's coronation on the screen, and then proceed into the Crown Jewels room which has two moving walkways on either side.
You are not allowed to take pictures, and while you can go back and get on the walkways again, you cannot walk "backwards" on yourself while on them – the point is to give people enough time to see them without there being huge crowds of people surrounding them, blocking the view.
The Crown Jewels exhibit can have long lines if you go in peak summer months, which is why I prefer to do it first to get it "out of the way," as it were.
After that, you could go explore the Medieval Palace, decorated how it would have looked when it was used by medieval royal residents.
Head to the Raven area to learn about the influence of these precious birds on the Tower's history and folklore.
Stop by the "Torture at the Tower" and Tower Imprisonment exhibits to learn more about prisoners in the Tower of London and how they were treated (it's pretty gruesome, but it's medieval torture, so what do you expect?).
There's also a super cool room based around animals at the Tower, as it was used to house animals who were gifted from all over the world at one point (not today, mind you!).
And of course you've got the White Tower in the center of it all, keeping everyone under control and under a watchful eye!
There are also various museums throughout the tower, as well as green patches and monuments to important historic moments, though some rather horrifying ones like public executions.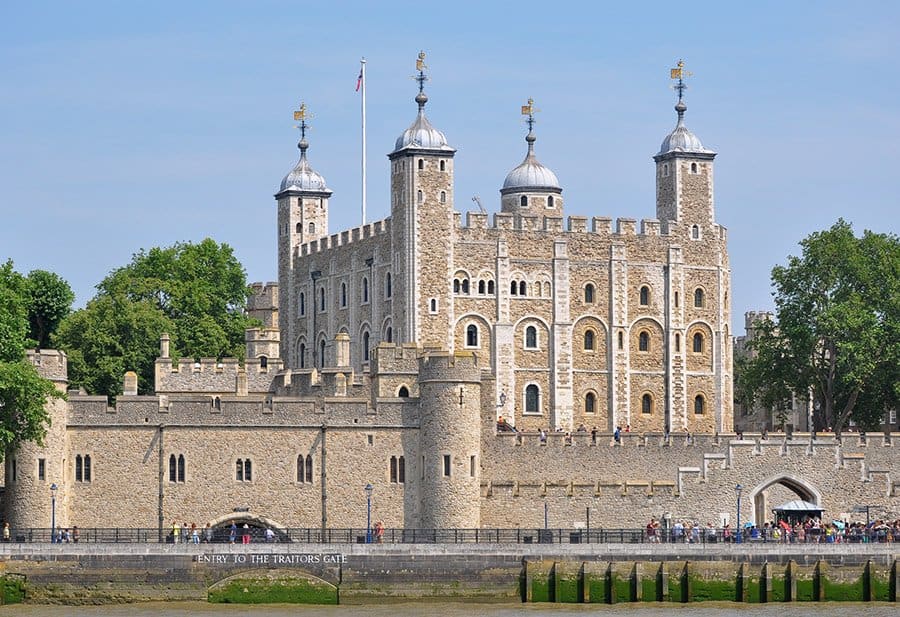 How Long Should I Spend at the Tower of London?
You'll want to set aside at least 2 hours for a visit to the Tower of London, but you can easily spend 3-4 here if you take the Beefeater tour and want to explore all of the nooks and crannies.
And if you're really interested in the Tower history specifically, this could be a full day event including lunch at the café by the time you see all of the exhibits, immerse yourself in the museums, and enjoy the events and talks.
Planning this in advance can help you decide how many days to spend in London.
Is the Tower of London Good for Kids?
The Tower of London is amazing for kids.
First of all, it's a fortress, so what's not to love?
Secondly, there are plenty of kid-friendly exhibits, lots of big signs and interactive things to enjoy, and they've kid-proofed the place so you don't fear they're about to knock over some ancient artifact or something – the important stuff is all behind sturdy glass!
Is the Tower of London Accessible?
One thing to be aware of about visiting the Tower of London with mobility issues is that you will be able to gain entrance and there will be accessibility ramps in some areas, as well as staff members who can guide you, but sadly the Tower was not built with care for those with mobility issues in mind and there is a limit to how many modifications can be made because of its historic nature.
Make sure to enquire with the Tower of London ahead of time what support there will be for you if you require extra assistance.
What else should I not miss in London?
If you're visiting London soon, here's a very brief rundown of a few of my other favorites to make sure you don't miss anything!
UK Travel Planning Guide: the FAQs
🏥 Should I buy UK travel insurance?
Absolutely yes. Basic coverage is not expensive, and as a visitor you are NOT covered under the NHS. Compare policies and prices with Travel Insurance Master here, a big name in the travel insurance business, and cross that off your list.
🔌 Do I need travel adapters for the UK?
Yes, you do, otherwise you won't be able to plug in your electronics/phone/lifelines. I recommend this one, which is all-in-one so you can use it in other countries.
🚗 What do I need to drive in the UK?
The first thing you need to check out if you're planning on renting a car in the UK is this guide to driving in the UK for visitors – the roads, signs, and driving experience will likely not be what you're used to and it's essential to prepare yourself to stay safe and aware.
🛌 What's the best way to book hotels in the UK?
For UK hotels, Booking is the best site as it offers free cancellation on many properties. If you want an apartment, I always recommend VRBO over AirBnb.
📳 Will my phone work in the UK?
Yes – if you set it up right. Check out my guide on making your foreign phone work in the UK to ensure that you get the type of service you need.
🚿 Can I drink the water in the UK?
Yes, UK water is great and perfectly safe. But drink out of taps in any kitchen or use water fountains. Double check before drinking out of the taps in hotel bathrooms, though, as they may be on a different system.