This post contains affiliate links for which I may make a small commission to help keep the site running. You will not be charged extra for these items had you not clicked the links. Thank you for your help to keep the site running!
London is a massive city that is home to people of all different backgrounds and religion, the rich and the poor, tourists and residents, and so much more.
But within that mixture are different boroughs that do have distinct identities and values.
One of my favorite districts of the city, which is also one of the best areas of London to stay, South Kensington, is part of the "Royal Borough of Kensington and Chelsea."
In this guide, we're going over all of the best things to do in South Kensington for a perfect day out.
GET A

FREE

LONDON INTRO GUIDE and ACCESS TO MY FB GROUP
Start your planning with this "Intro to London" guide and access to my London planning Facebook group!
The Absolute Must-Knows (from a Londoner)
South Kensington is home to three major groups: rich expats (of all backgrounds, but especially French), study abroad in London students, and celebrities.
I lived in South Kensington for about three months when I attended Richmond: The American International University in London.
Granted, there were three of us to a room so it wasn't exactly the height of luxury, but I knew I'd never get the chance to live there again so I milked it for all it was worth.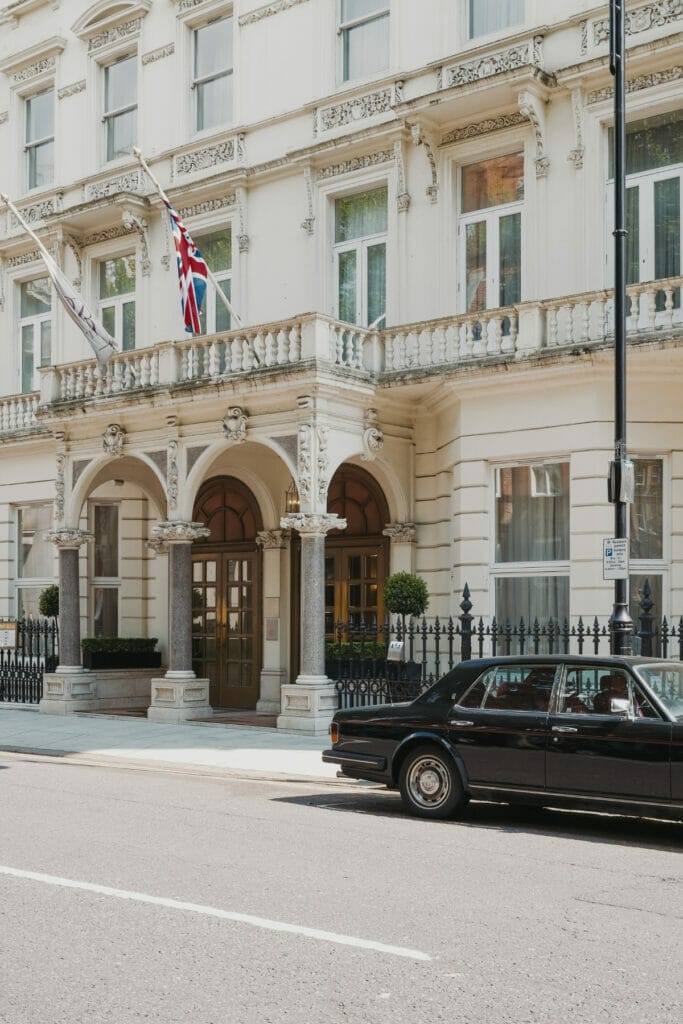 Kensington is also home to Imperial College, a leading UK institution known for its science programs.
It also hosts three of London's major museums, some of the best things to do in London with kids, including the Science Museum, the Natural History Museum, and the Victoria & Albert Museum.
IMPORTANT: are you coming to the UK from abroad?
In case you're reading this from outside the UK and will be a foreign visitor here, you need to know these 2 things to stay safe and save money.
Travel insurance – you need it when going overseas! I use

this site

to get the best quotes and purchase my packages from. Do not skip this – having medical coverage abroad as well as other coverage in case of missed flights, lost luggage, etc is essential. As I said, I have never gone wrong using

this site

.
Kensington's architecture is classic, a mixture of white facades and columns that give off an air of superiority.
This is not a place for hipsters or the 'up and coming.'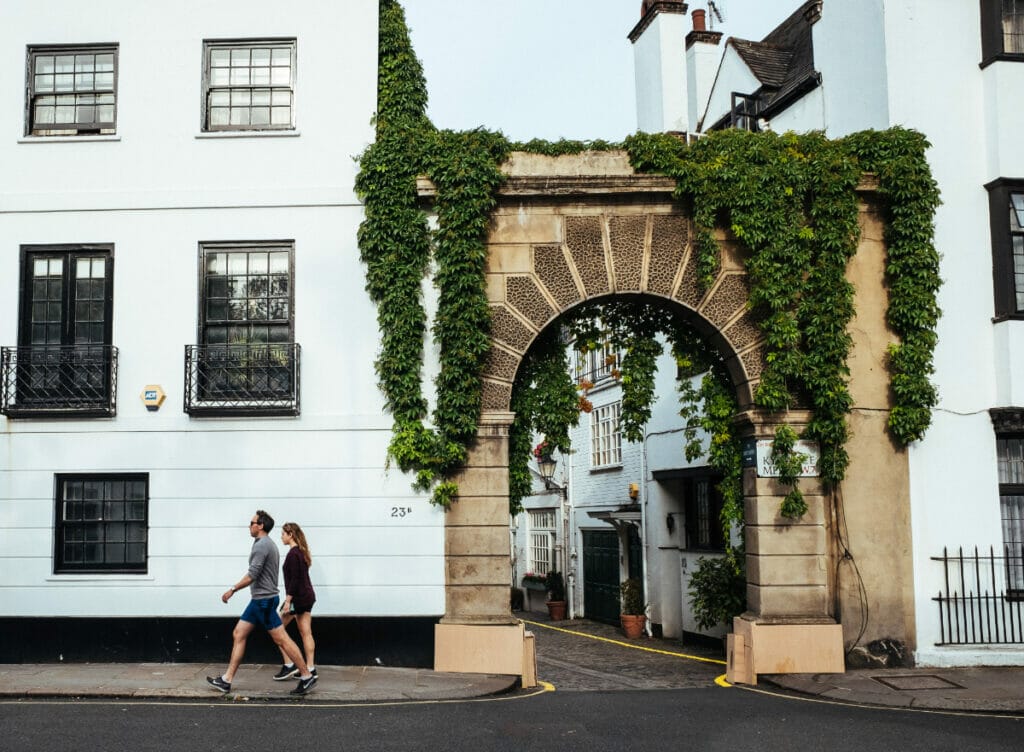 It represents refinement and 'old money,' a 'safe' space in London for those who just want to sip on their herbal tea served by their butler and talk about the new cultural additions to the museum around the road.
And those celebrities I mentioned?
Keep your eyes peeled, because you might just run into a famous face while you're wandering the streets.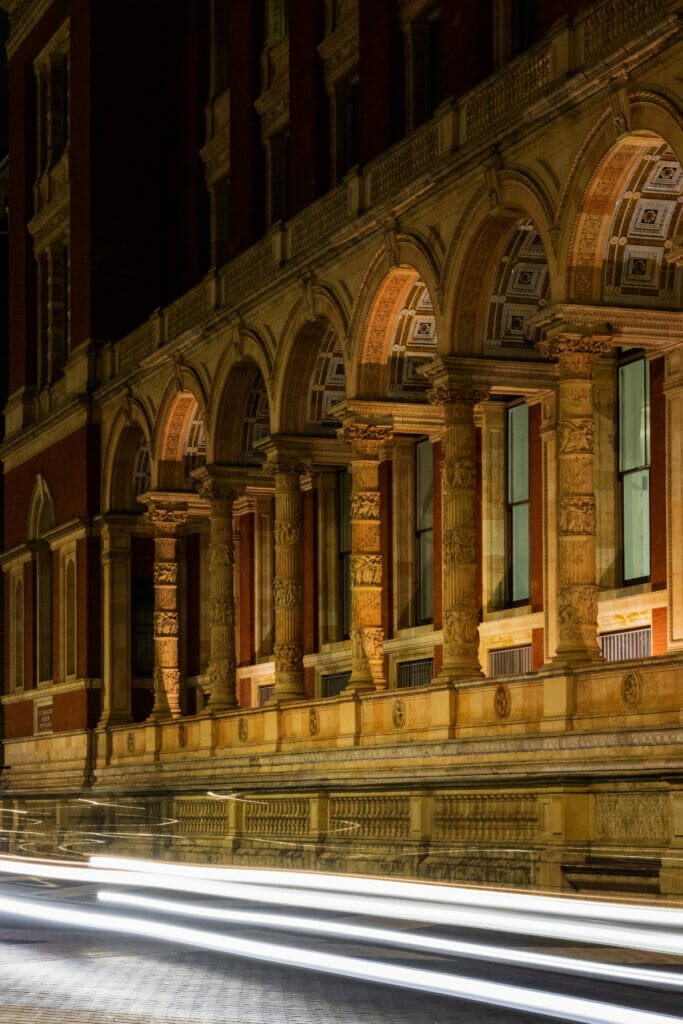 David Beckham has been known to be seen in the area, along with Kylie Minogue, Tom Cruise, and Prince William himself.
Even on Kensington High Street, which is packed with upscale shopping and some 'regular' choices for us commoners, you can still find signs that you are so not in Kansas anymore.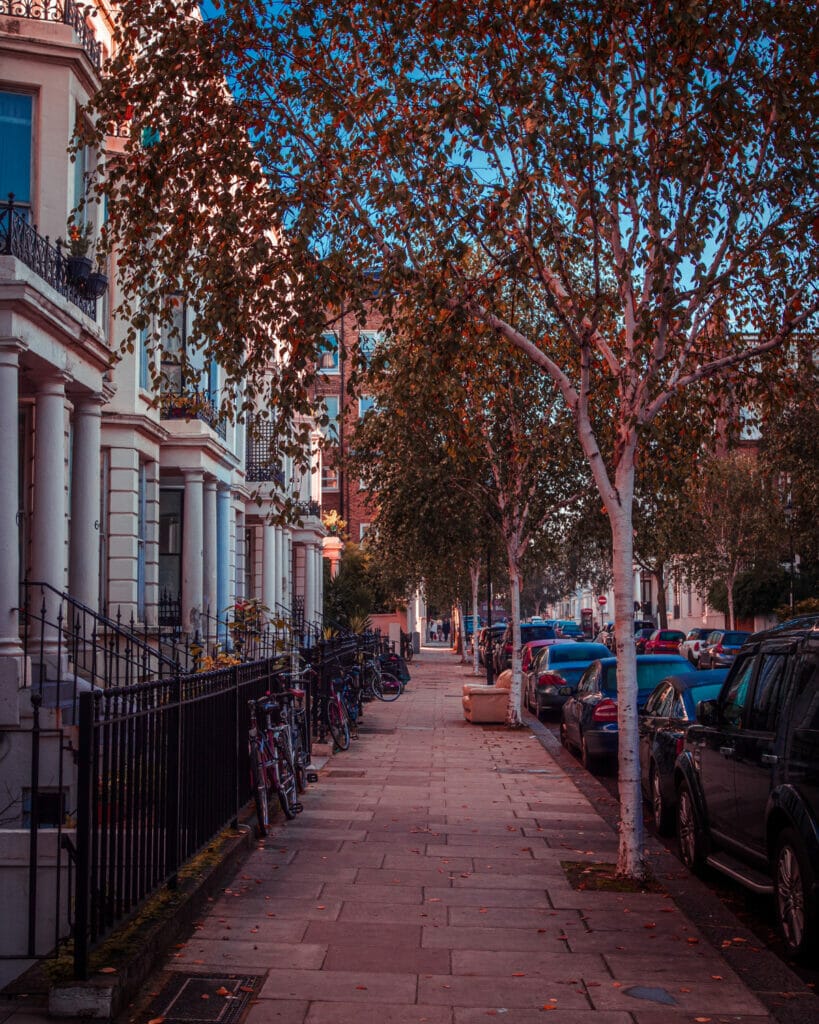 If you want include nice dresses and sophisticated coats on your London packing list, this is the place to wear them.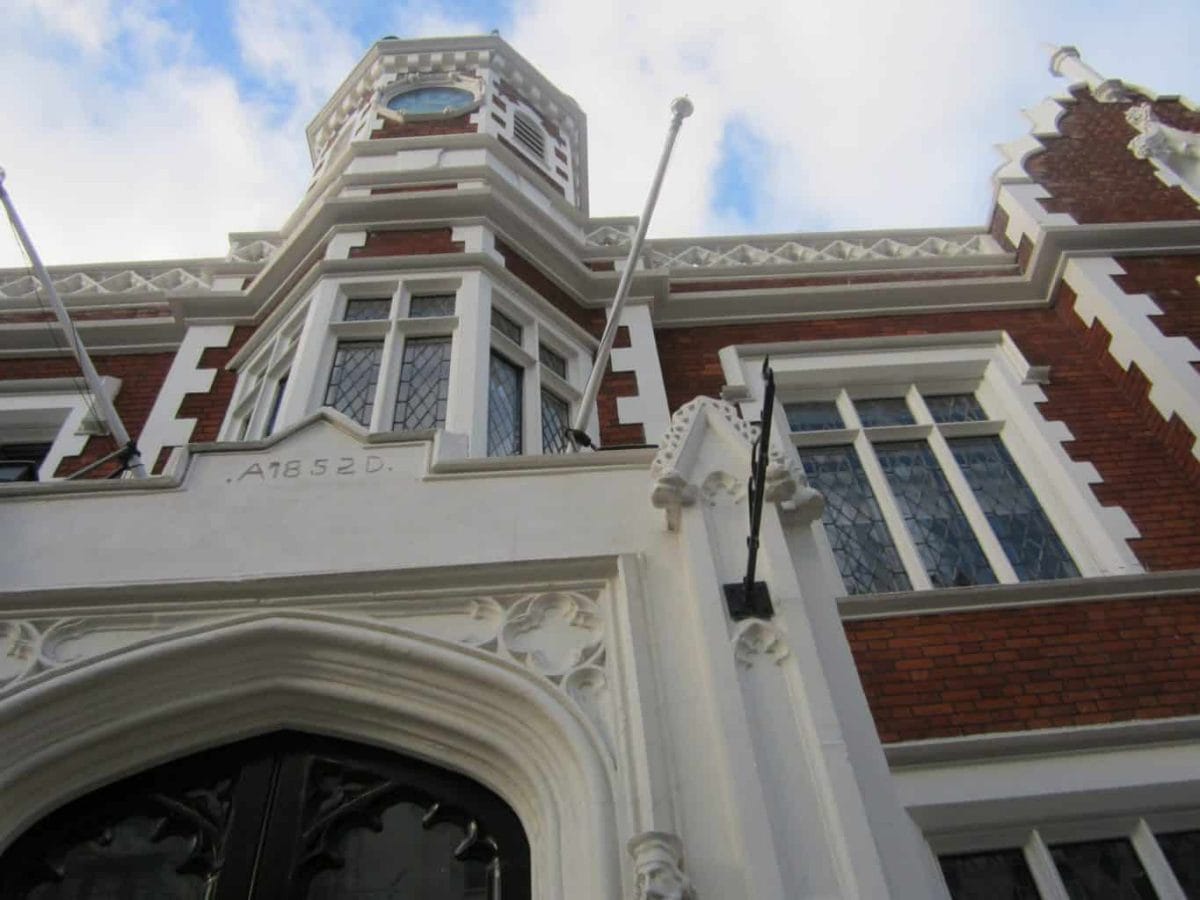 1. Royal Albert Hall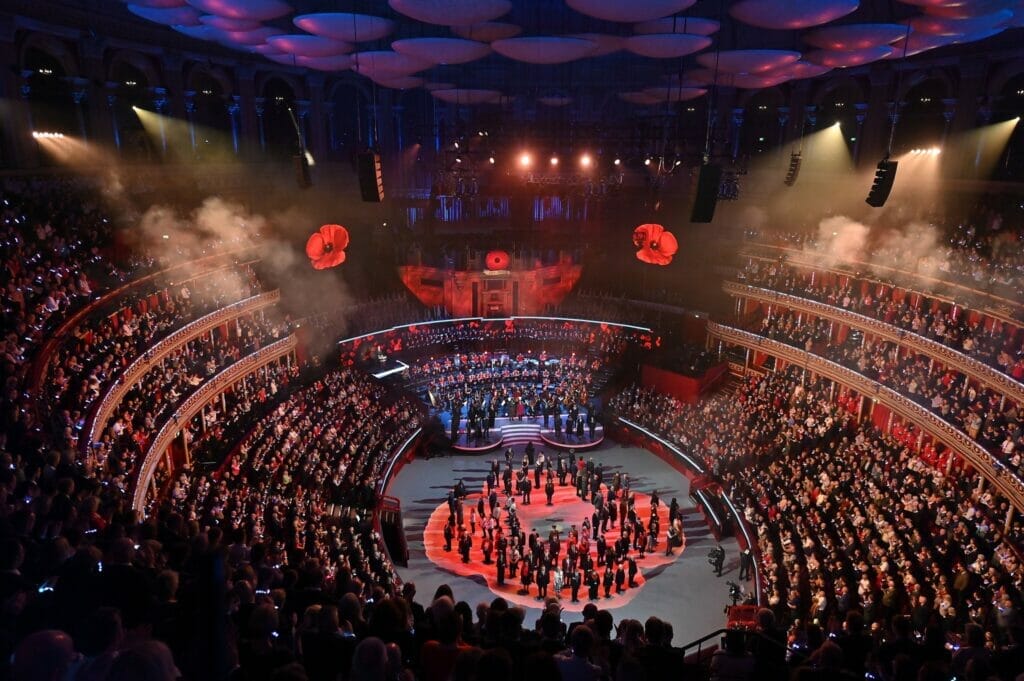 Of all the iconic music venues in London, Royal Albert Hall will forever be one of the most distinctive.
This famous concert hall is immediately recognizable, with its glass-domed roof and ornate red exterior.
It can seat just over 5,000 people, and a full concert here is an experience not to be missed – packed seats curling around this perfect circle, every wall bathed in different lights, and the classic architecture melding with state-of-the-art sound.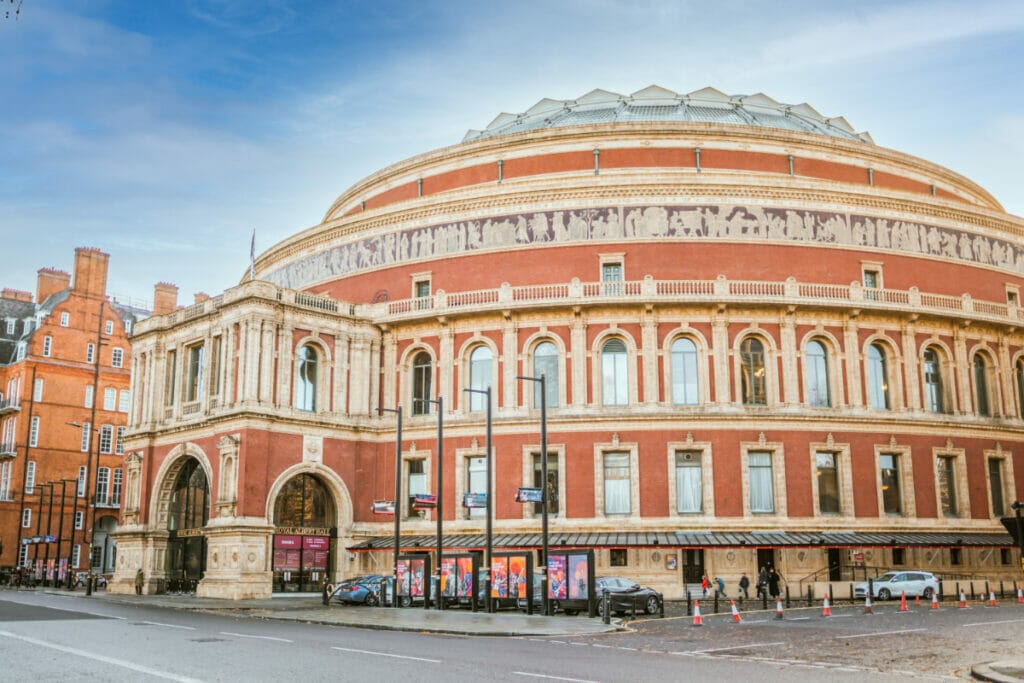 If you're not looking to head to an event, tours are available year-round, and occasionally you can even go on a behind-the-scenes tour, and explore the parts of this historic space that are normally hidden from the public.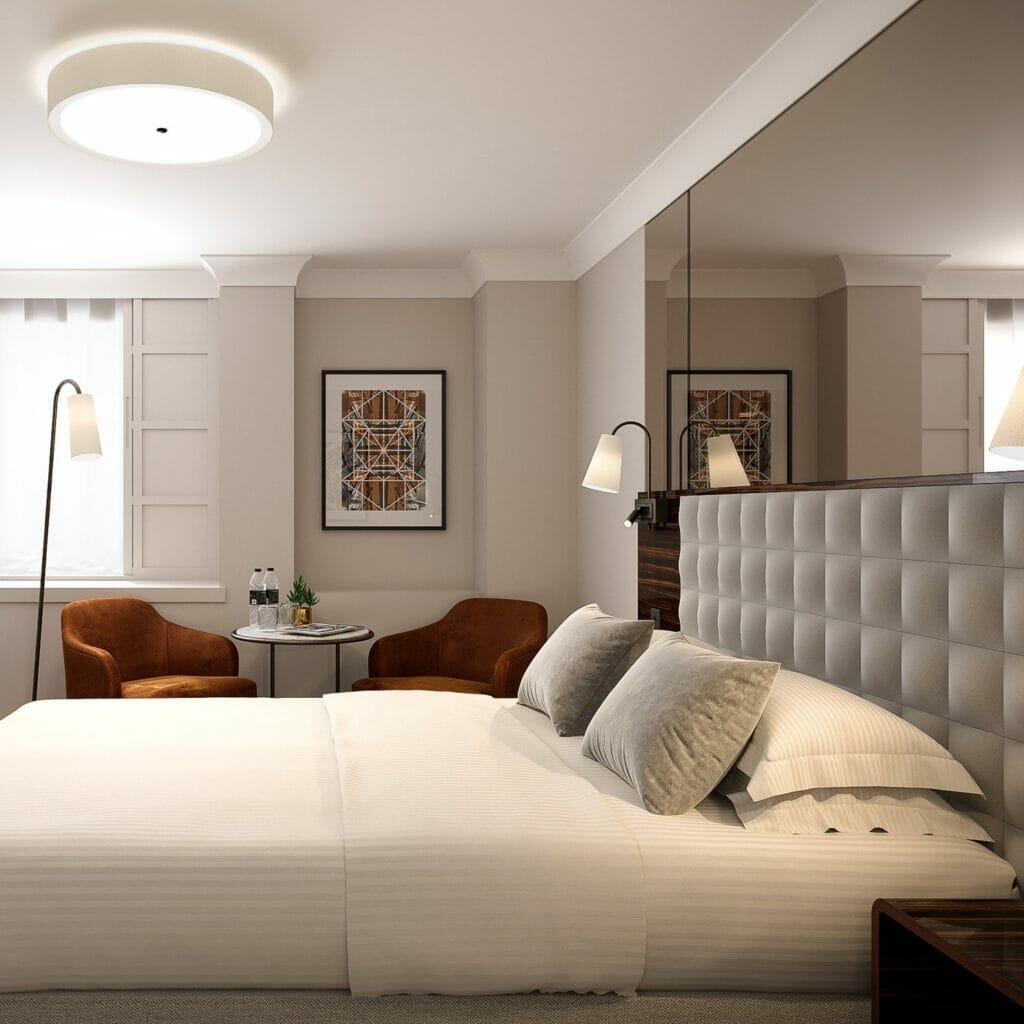 2. Natural History Museum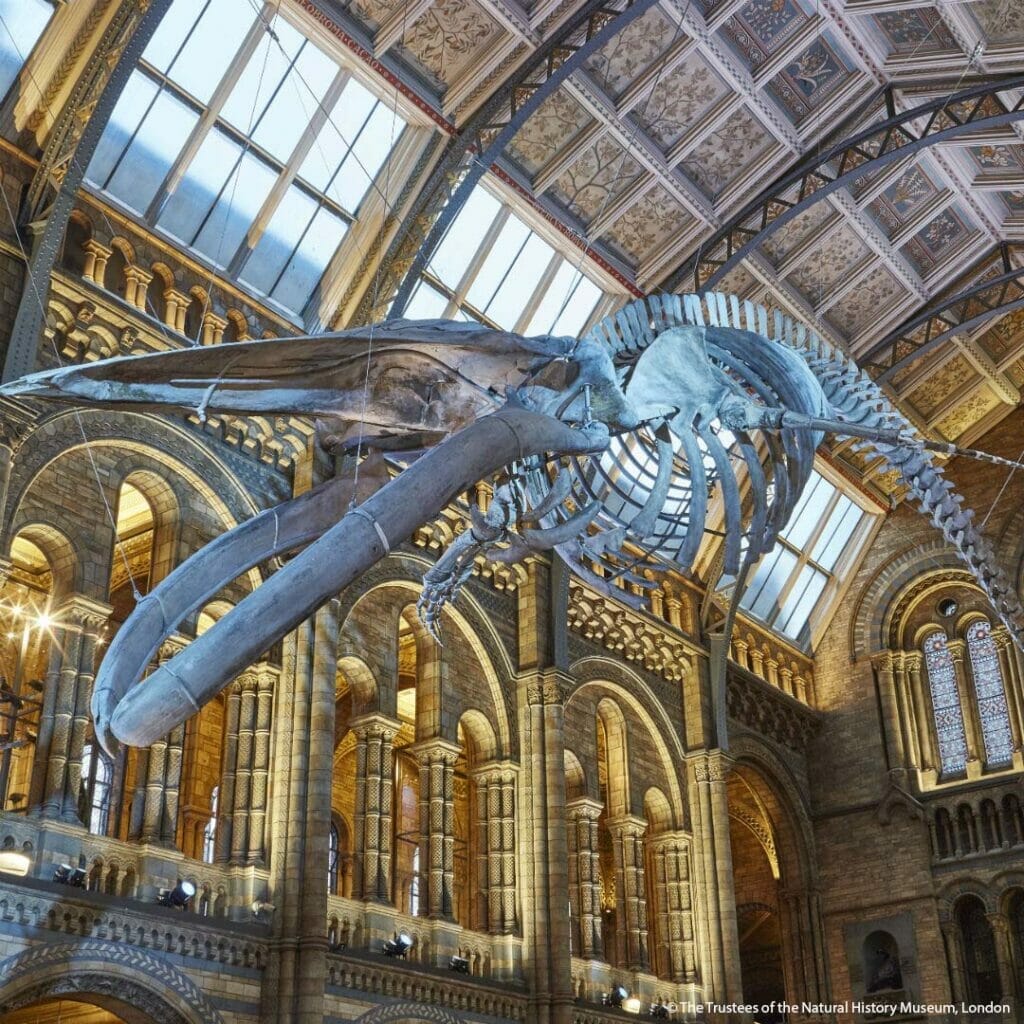 Exhibition Road must surely count as one of the streets in all the world that is most densely packed with history and information.
Here you'll find the Natural History Museum, as well as the next two museums on this list.
The Natural History Museum has a genuinely huge variety of specimens and species, all held within this beautiful old building.
The majority of the galleries are free, but some temporary exhibitions are ticketed, but there is enough here to satisfy even the keenest natural history buffs, exploring everything from the smallest animals to the skeletal remains of some of the biggest beasts to ever walk our planet.
It's a brilliant place to explore whether you're traveling solo or with the whole family.
3. Science Museum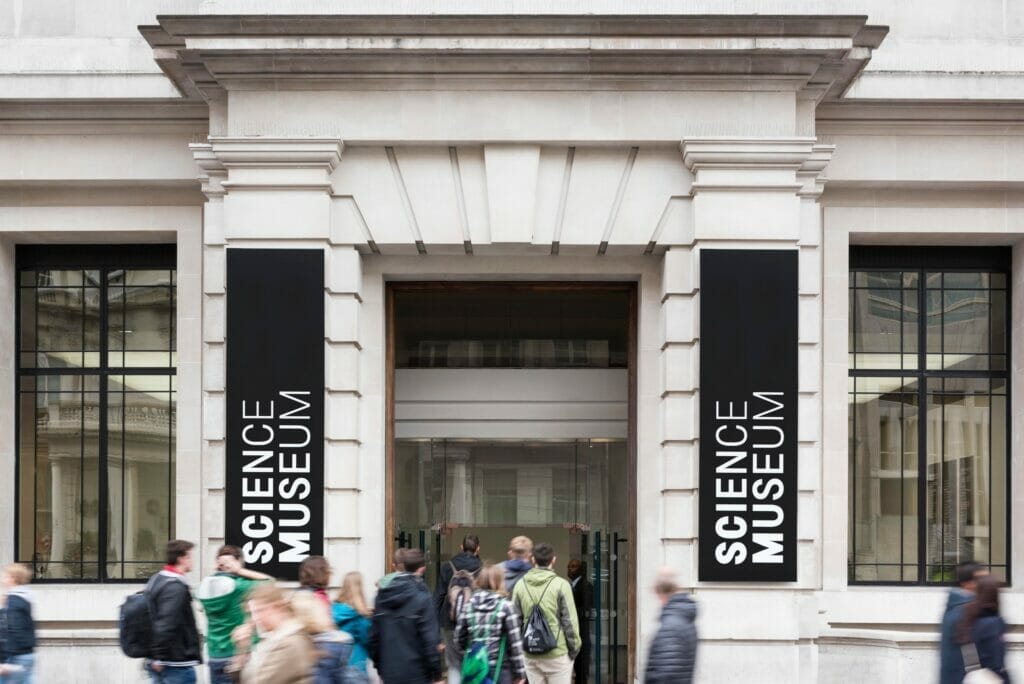 The Science Museum has been up and running since 1857, and has been one of the city's premier attractions ever since.
Just down the road from the Natural History Museum, here you can really get hands-on with science, with a huge range of exhibits celebrating all the best of scientific achievement, as well as world-beating interactive installations to bring the science to life.
Entry is free and there is enough here to get lost in and travel down the wormhole of the mysteries of our galaxy, our world, and us.
4. Victoria and Albert Museum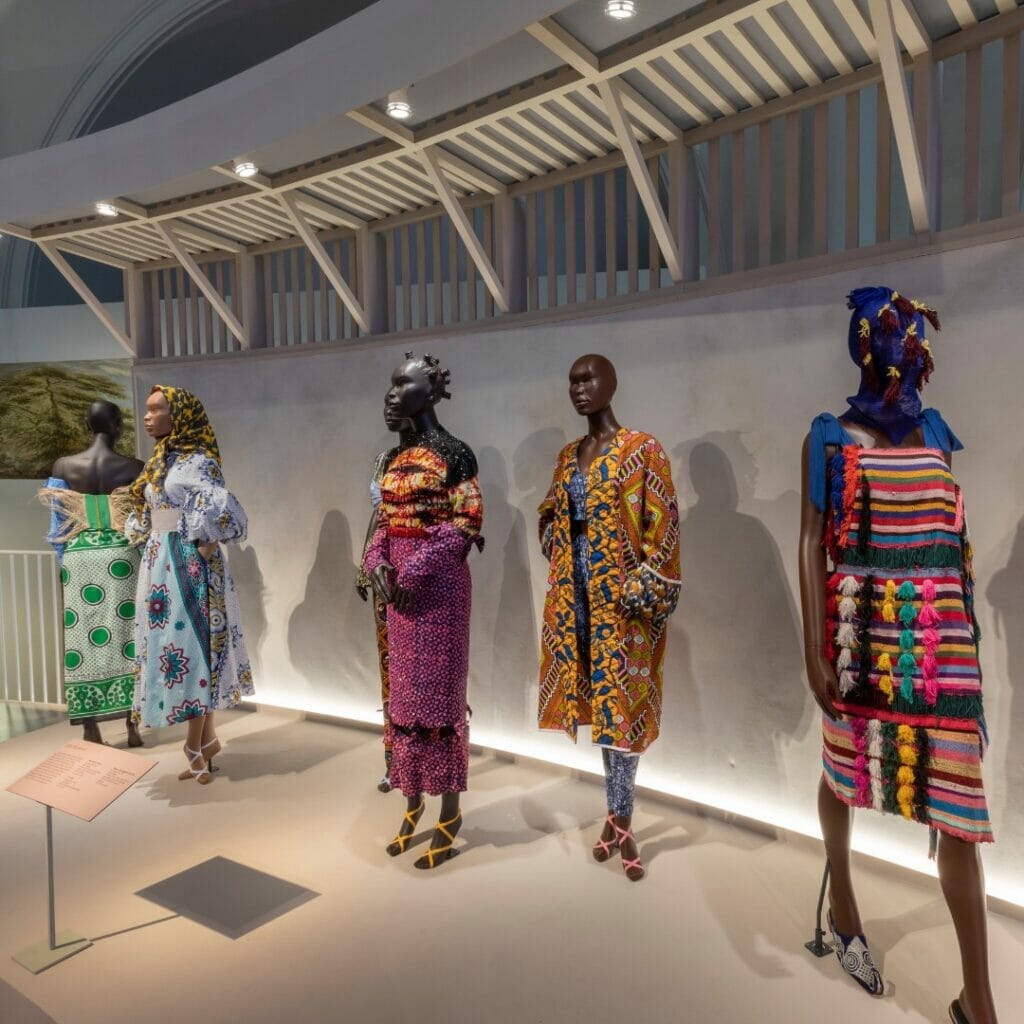 To complete the trilogy of the Exhibition Road museums, we have the Victoria and Albert, often referred to as the V&A.
They run regular events and temporary exhibitions, but the core of this famous space is their collection of over 4.5 million objects that are dedicated to the applied and decorative arts.
That is a serious amount of stuff.
Nearly every part of design is here, from embroidered fabrics to famous artworks to examples of fashion throughout history.
If you're a design fan, or just like to spend time walking among beautiful things, the V&A will be a highlight of any trip.
5. The Builder's Arms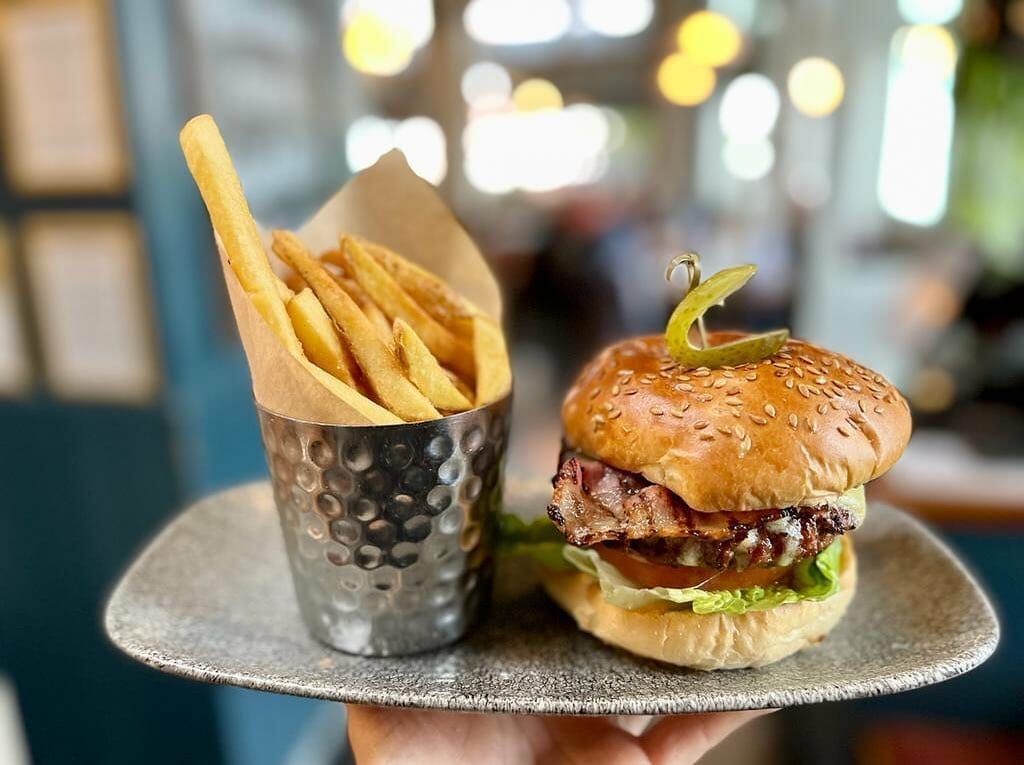 Most London pubs are fun, good for an after-work pint or something light to eat, but not all of them can carry it off with the style of The Builder's Arms.
The furniture is a mishmash of different styles, with a charming light blue exterior to the building, and potted flowers scattered around the place underneath the artwork that spruces up the walls.
Inside, there is everything you could want from a traditional pub.
Think fresh, seasonal food.
As many cask ales, craft beers, or wines as you could wish.
An authentic feeling of warm pub hospitality.
It's the perfect meeting point between the classic and the new, a true watering hole for when you're wandering the city.
6. Da Mario Kensington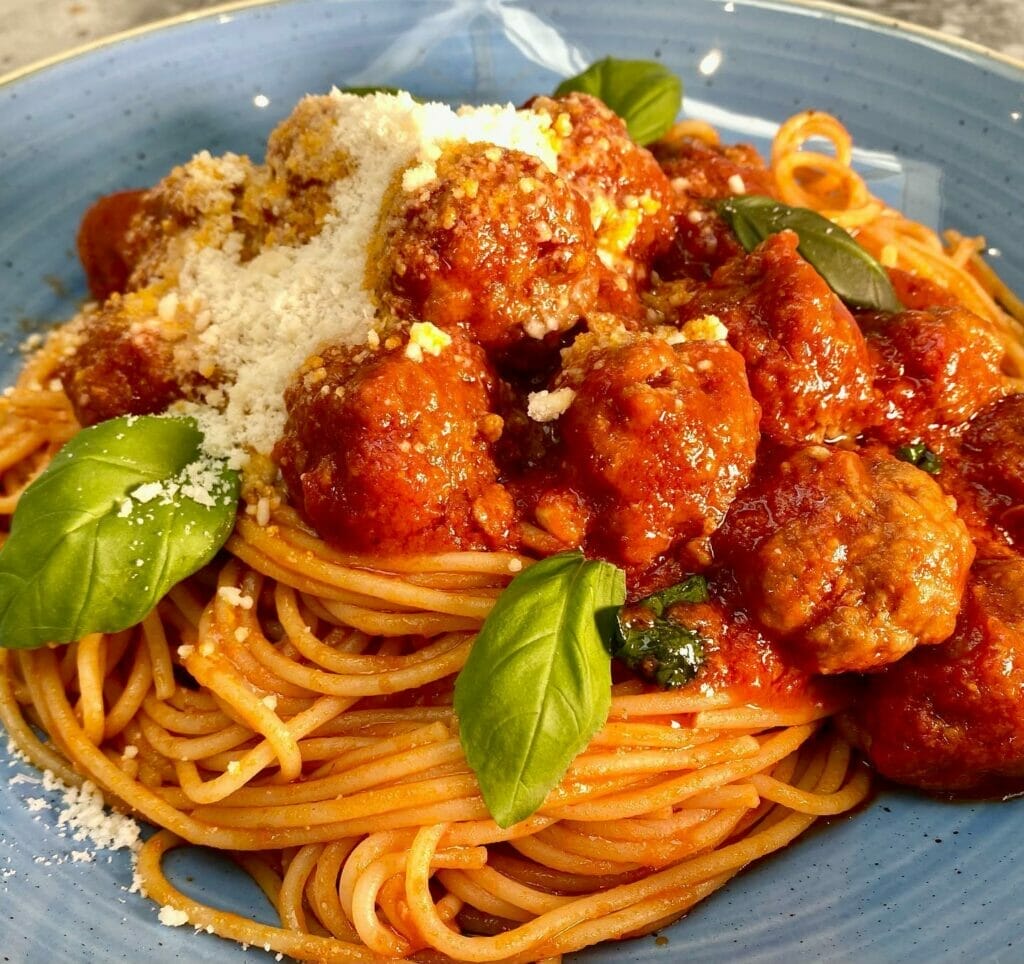 Who doesn't love Italian Food?
And London's full of great family ran restaurants serving up authentic Italian food.
Da Mario is loved by the locals and famous faces of Kensington (rumor has it that it was Princess Diana's favorite pizza joint) for its homely, real-flavor dishes, with big portions and a real feeling of Mediterranean sun. even better, the prices are a bargain for what you get.
Think fresh pasta, crisp salads, stone-baked pizzas, and all the hallmarks of quality Mediterranean cuisine.
Situated on the corner off a street, with beautiful pastel pink exterior walls, inside it marries an old school feel with a bustling atmosphere to make it one of the best places in Kensington to eat.
If, after meandering through the world-class museums and dining at the brilliant restaurants, you want a little bit of green quiet space, head over to Prince's Gardens.
It's only a short walk away from all of the big-name attractions but feels like its own separate little world.
It is set snug in the quiet heart of South Kensington but, surrounded by the classic terraced houses, it feels insulated, calm, with spreading trees offering shade for space to relax a while.
London is full of cinemas showing the latest blockbuster releases, but if you're looking for something a little different when you're in Kensington, you can take a seat over at the Cine Lumiere.
Housed in a decorative red-brick Art Deco building (even if not going to catch a film you should at least wander by to see their windows), this cinema is run by the French Institute and shows a mix of new French-language films and classics.
Don't worry, if your French doesn't go much further than ordering a morning baguette, the films are all subtitled in English.
It's a great, different way to while away a few hours, soaking in some of the absolute greats of cinema before emerging, rejuvenated, onto the Kensington streets.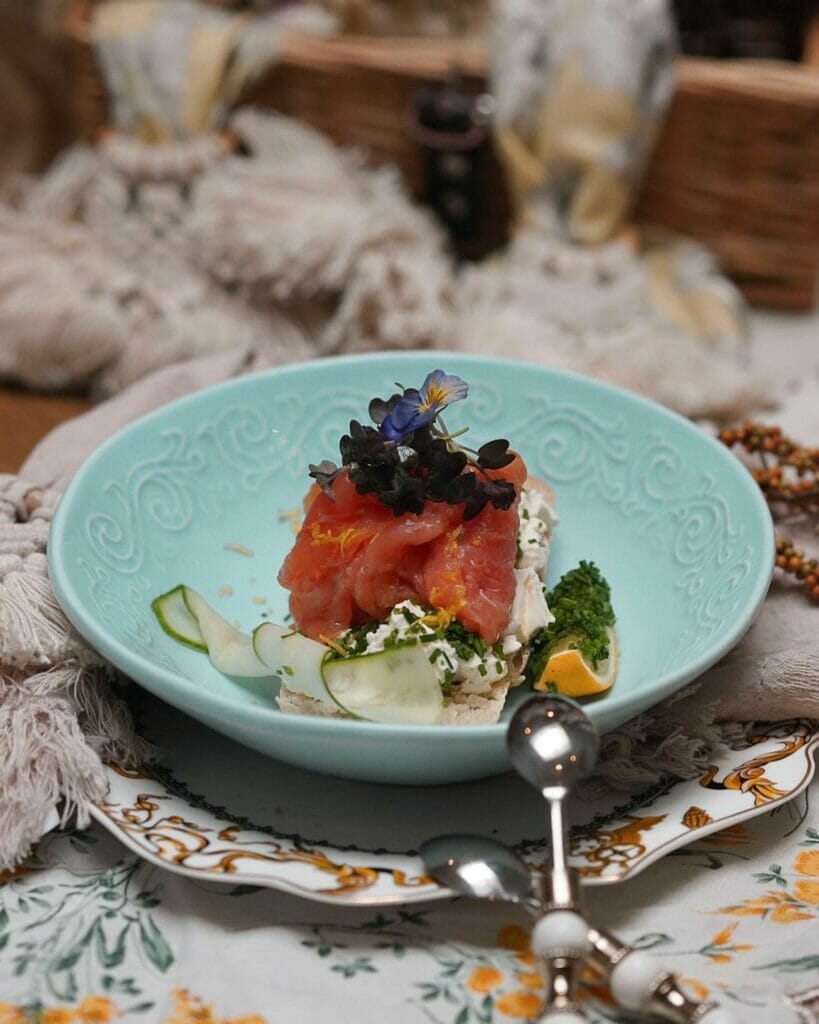 It really is hard to miss the Fait Maison.
Walking down the street, you will immediately notice the charming exterior, all pastel colors and profusions of flowers decking the doorway.
Headed up by the well-known chef Om Waleed and with two other locations (including one in Qatar), the Fait Maison is the place to head to if you're looking for homemade, delicious food that is alive with the flavors of the Middle East and Mediterranean area.
There's an all-day Middle Eastern Breakfast that is pure color and flavor.
Our top tip, if you're ever in doubt, go for the Shakshouka.
10. Bocca Lounge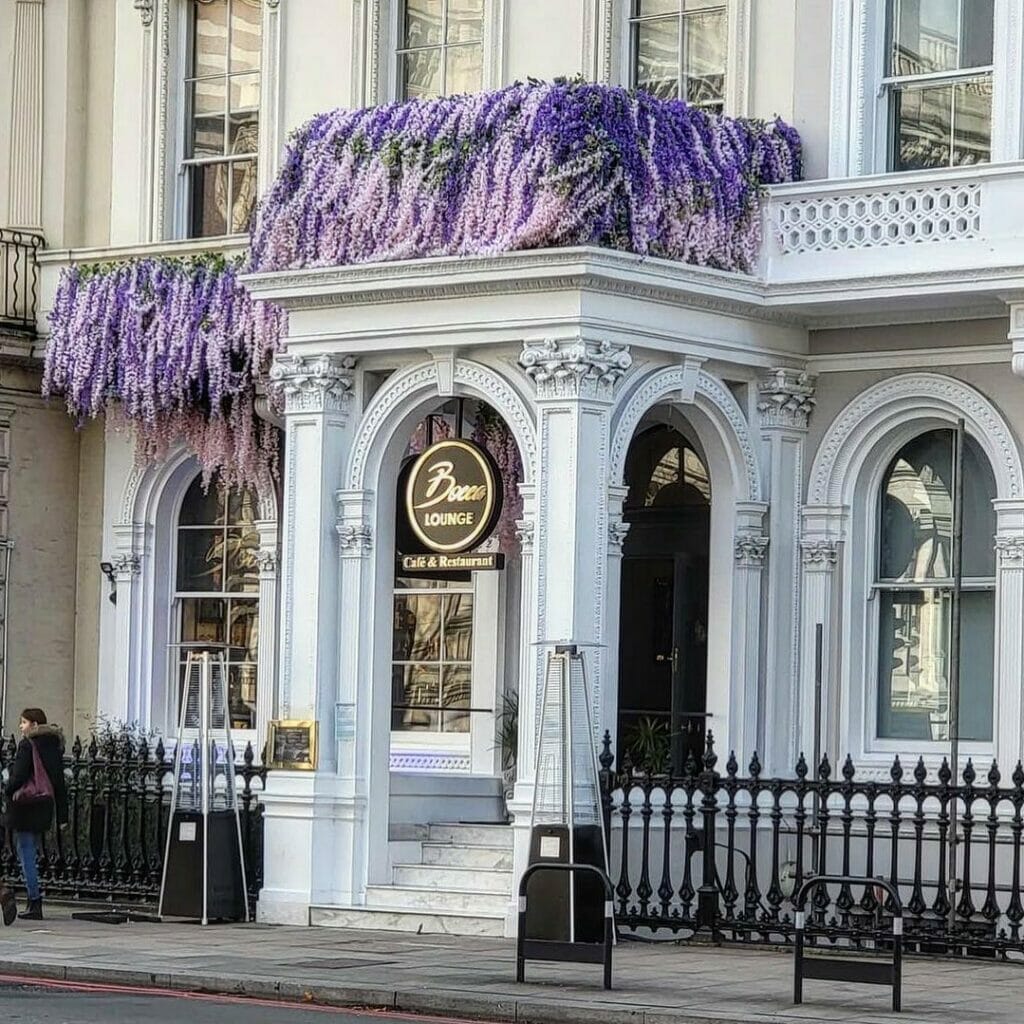 Sometimes, you want something a little glamorous.
The Bocca Lounge is an extremely Instagram-friendly all day and into the evening café and restaurant.
It's the place to be for everything from acai bowls and French toasts for brunch, or for the evening, bone marrow, or whole lobster.
And, for later in the night, they host regular events to really get a party going, complete with a shisha lounge that is open every evening.
If you want to celebrate something, head over to Bocca.
12. Thurloe Square Garden
If you look at a map of London from above, it is studded with small green squares.
These are traditional gardens, built largely during the Victorian area to provide much-needed lungs of green space as the city swelled with all the wealth of the Empire.
Thurloe Square is a perfect example of one of these.
Located close to South Kensington Tube Station, it is a beautifully hidden away space of old trees and meandering paths where you can while away hours, taking a breath amid city life.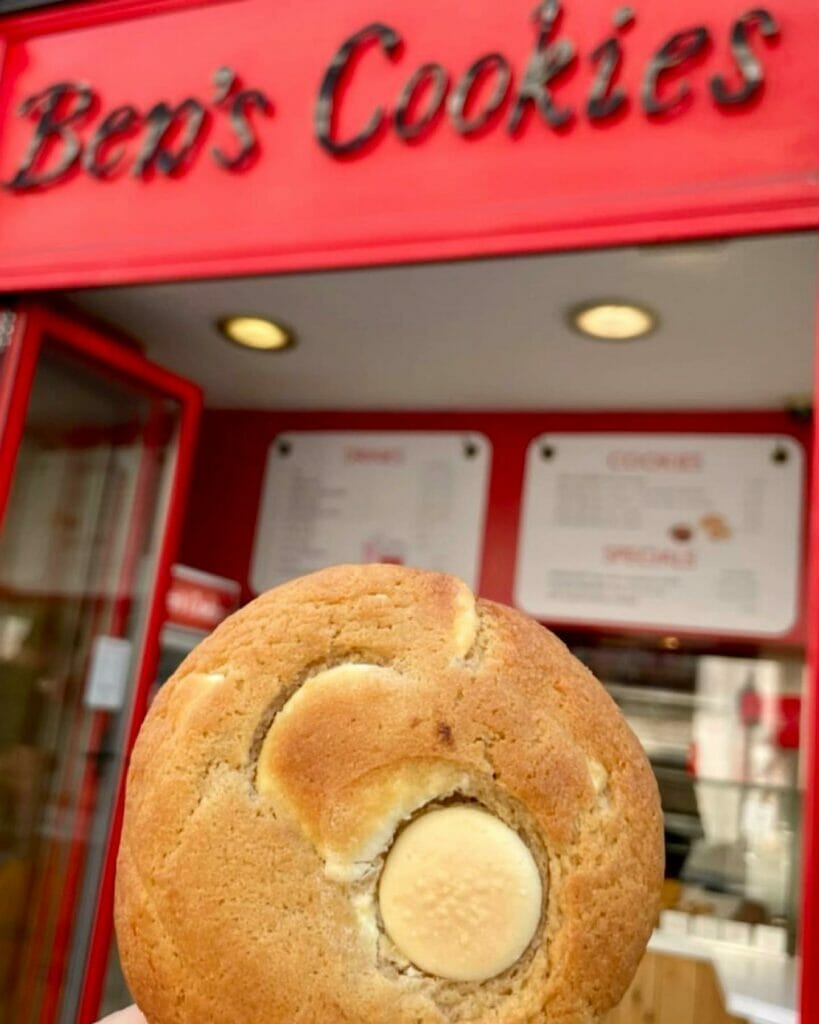 Few things in life are as pleasurable as a freshly baked cookie, and the ones at Ben's are some of the best that London has to offer.
The South Kensington branch can be handily found just next to the tube station, making it the perfect place to stop off on your travels around the area.
It offers every variety the heart (and stomach) could wish for: cookies studded with chunks of quality chocolate or laced with the earthy spice of whole ginger, or the lush green of Matcha.
Pick up a cookie or two, or three, and head to the nearby Thurloe Square Garden to enjoy. It doesn't get much better.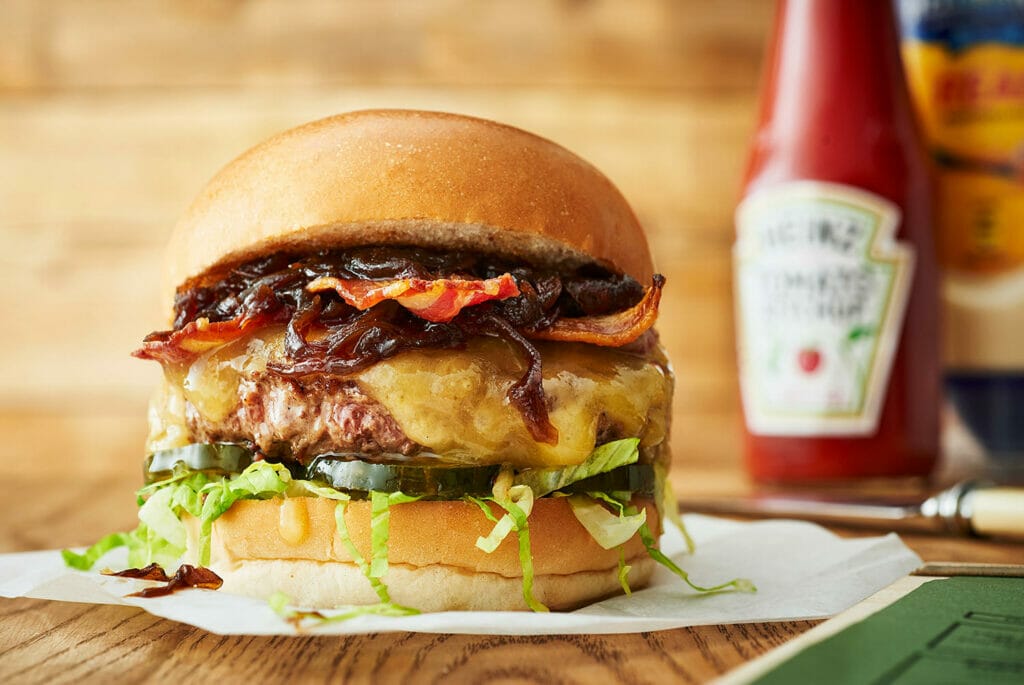 Over ten years, Honest Burgers have made their name as one of the UK's finest burger brands.
You can rely on them for everything from the classics to the more unusual flavors, all made in-house by them.
That's their key to quality flavor, spending the time making their pickles, sauces, chips, and everything else by hand so that you know it's going to be good every time.
Their South Kensington branch is the only place where you can get their special local burger that is topped with bacon, halloumi, tzatziki, pink pickled onions, and rocket.
It's a homage to the area's Mediterranean immigrant population, and it is not to be missed. Trust us.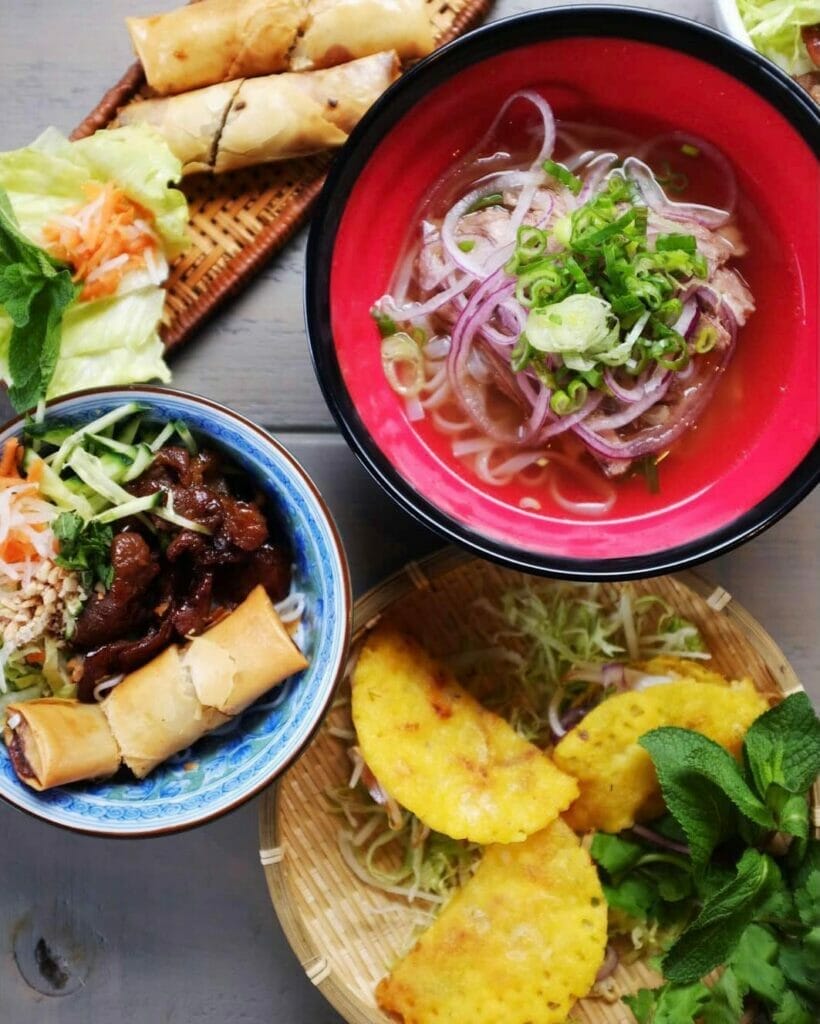 Pho is one of the world's great dishes.
A bowl of nourishing, warming broth filled with noodles, vegetables, and quality meat, topped with fresh herbs and chili, and lime, it can be the perfect antidote to a day of grey British weather or bring some Vietnamese spice to any sunny day.
This branch of Mama Pho is the best spot in South Kensington to get your hands on one.
Alongside a full range of other Vietnamese dishes, the unassuming restaurant excels at pho (it is named after it after all).
If the weather's good, grab a bench outside and watch the world go by while you eat.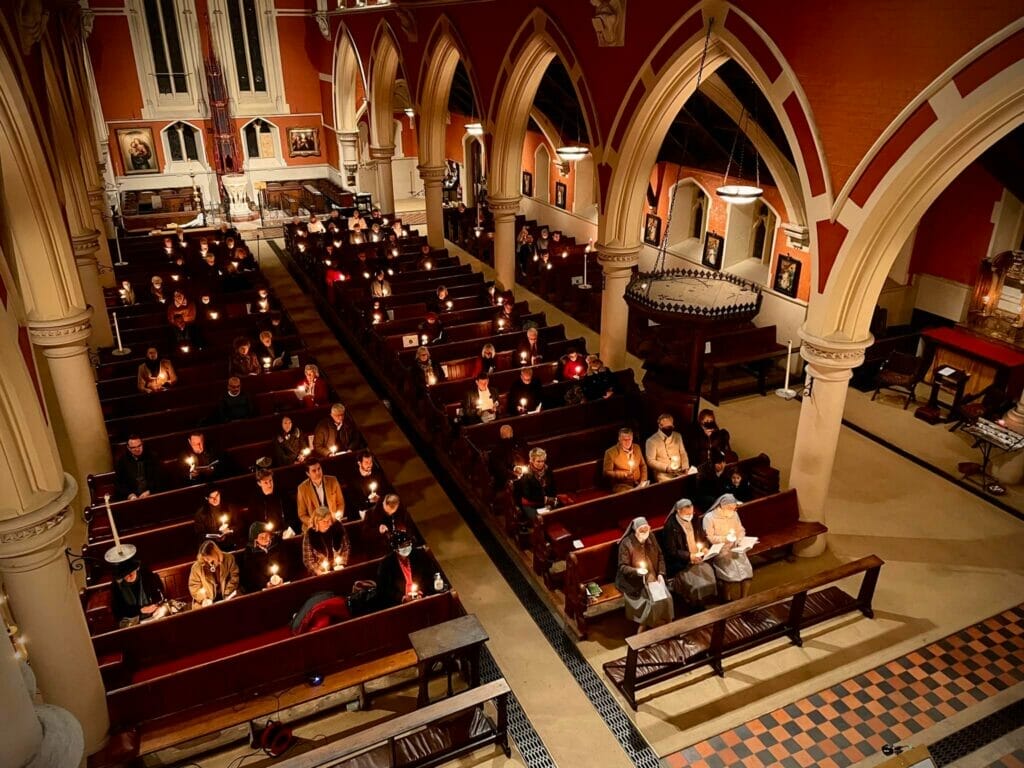 Since 1867, this charming old church has been an oasis of calm in South Kensington.
Its elegant interior and large circular stained-glass window give a feeling of real stillness to the place, making it always worth paying a visit to if you are looking to learn more about the religious history of the area or just sit and be still for a while.
It is perhaps most notable for the man who was churchwarden here for a whole 25 years, the famous, brilliant poet, T. S. Eliot. Writer of 'The Wasteland' and 'The Love Song of J. Alfred Prufrock', two of the best pieces of writing ever put down in English, this church was fundamental in his experience of religion and faith that shaped so much of his writing.
The Victoria and Albert Museum is more than just its world-leading design collections.
Its also home to the beautiful National Art Library, a major reference collection of books that span the whole range of the arts and art history.
The reading rooms they are in are gorgeous, with a balcony circling the room and books lining every shelf, while old wood tables provide spaces for those looking to while away the hours reading.
It's only open midweek, but if you can it is well worth some time browsing these beautiful shelves.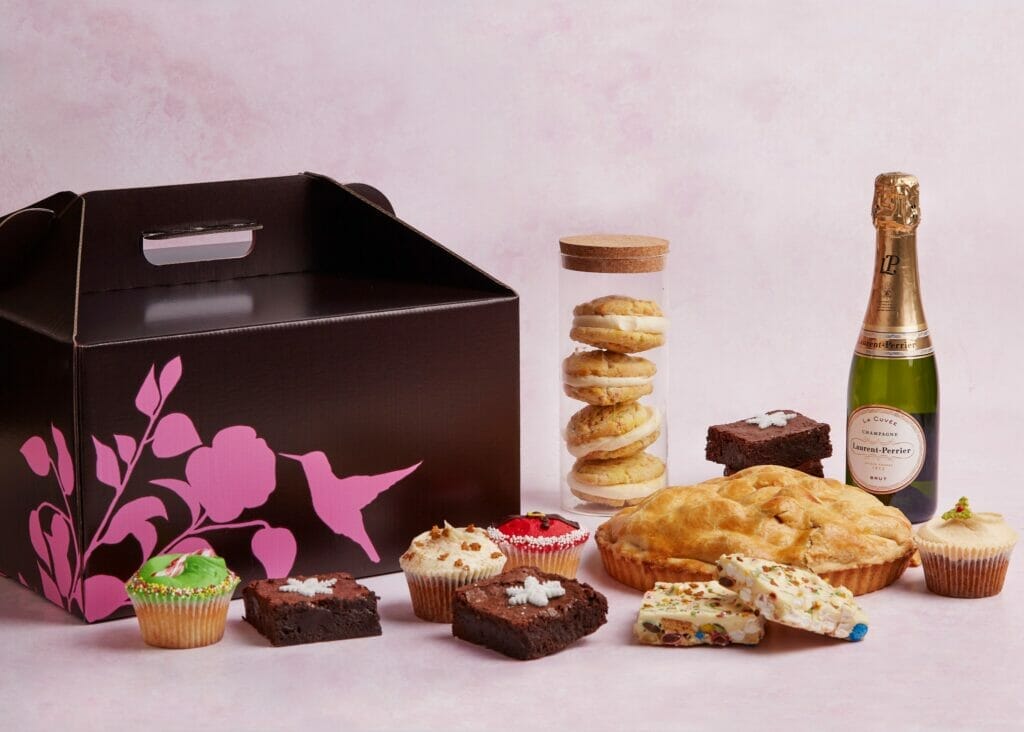 A little slice of American baking in Kensington, this fantastic bakery excels at cakes of every variety, but absolutely excels at their Red Velvet cupcakes.
The building itself is gorgeous, with a classic white stone exterior and an inside that is all shades of pink, line after line of cakes under the lights.
More than just something a sweet sugar rush, they've got an extensive range of flavors in regular and vegan options, with everything from pies to brownies to cheesecakes.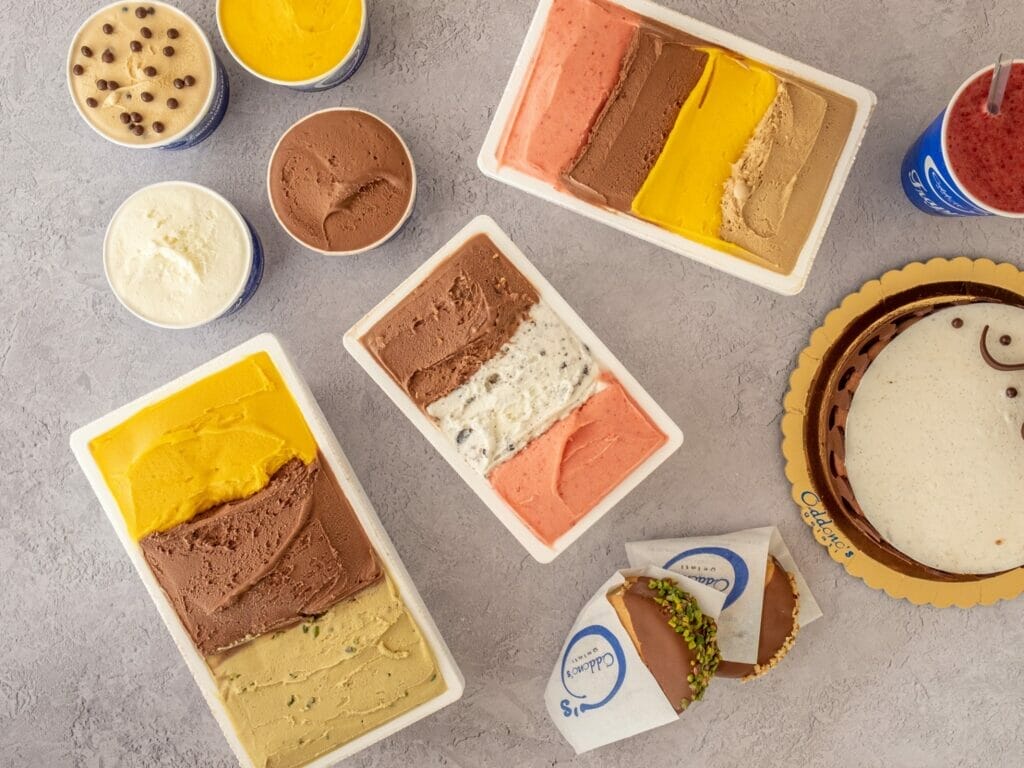 With just a simple blue exterior, Oddono's knows that they don't have to overdo the branding to get their message across. Instead, they let the ice cream do the talking.
This small shop serves a huge range of premium Italian-style gelato and sorbets with fresh ingredients, delivering some Mediterranean sunshine to South Kensington.
It is all made fresh every day and surely ranks as some of the best ice creams you can get your hands around in London.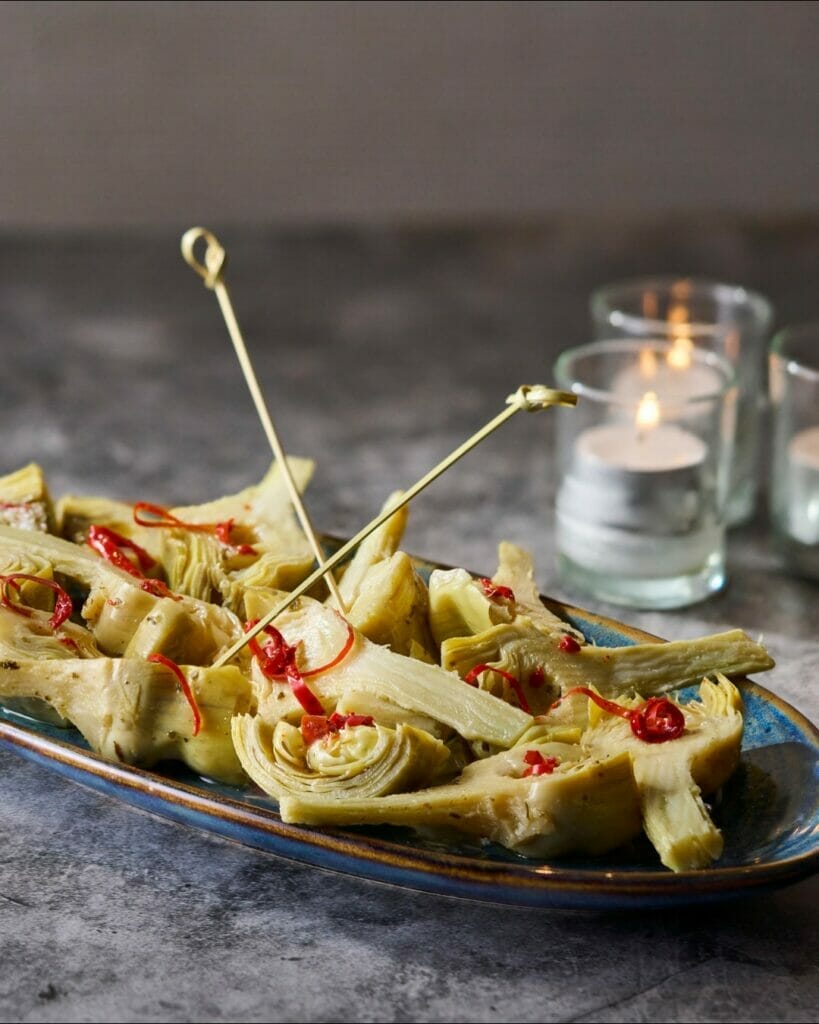 Small plates made with fresh, seasonal ingredients.
Outside seating and an interior that is flooded with natural light from the street front windows. Some really, really great wines.
There's not a lot to dislike about Tapas Brindisa.
You can find them just down the road from The Royal Albert Hall and the famous museums of Exhibition Road, making them a perfect place to stop off before or after your day's culinary activities.
21. Self-guided South Kensington walking tour
South Kensington is perhaps one of the most walkable parts of the capital.
It's all historic buildings and charming side streets and open parks, and it just makes sense to walk around them, soaking all of this up.
There is a range of self-guided walking tours available that will give you a real taste of this historic area, and you can always freestyle a little bit and weave in some of the other interesting spots from this list.
There's honestly just so much packed into this old borough, go take a stroll around and see what you find.
What else should I not miss in London?
If you're visiting London soon, here's a very brief rundown of a few of my other favorites to make sure you don't miss anything!
UK Travel Planning Guide: the FAQs
🏥 Should I buy UK travel insurance?
Absolutely yes. Basic coverage is not expensive, and as a visitor you are NOT covered under the NHS. Compare policies and prices with Travel Insurance Master here, a big name in the travel insurance business, and cross that off your list.
🔌 Do I need travel adapters for the UK?
Yes, you do, otherwise you won't be able to plug in your electronics/phone/lifelines. I recommend this one, which is all-in-one so you can use it in other countries.
🚗 What do I need to drive in the UK?
The first thing you need to check out if you're planning on renting a car in the UK is this guide to driving in the UK for visitors – the roads, signs, and driving experience will likely not be what you're used to and it's essential to prepare yourself to stay safe and aware.
🛌 What's the best way to book hotels in the UK?
For UK hotels, Booking is the best site as it offers free cancellation on many properties. If you want an apartment, I always recommend VRBO over AirBnb.
📳 Will my phone work in the UK?
Yes – if you set it up right. Check out my guide on making your foreign phone work in the UK to ensure that you get the type of service you need.
🚿 Can I drink the water in the UK?
Yes, UK water is great and perfectly safe. But drink out of taps in any kitchen or use water fountains. Double check before drinking out of the taps in hotel bathrooms, though, as they may be on a different system.