This post contains affiliate links for which I may make a small commission to help keep the site running. You will not be charged extra for these items had you not clicked the links. Thank you for your help to keep the site running!
Figuring out the journey from London to Edinburgh can be a confusing one for visitors.
What's the best way to get from London to Edinburgh?
Should you fly, take a train, a bus, or rent a car?
In this guide, I'll break down the methods of getting to Edinburgh from London (and how to get from Edinburgh to London) so you can make the most informed choice for your vacation.
GET A

FREE

LONDON INTRO GUIDE and ACCESS TO MY FB GROUP
Start your planning with this "Intro to London" guide and access to my London planning Facebook group!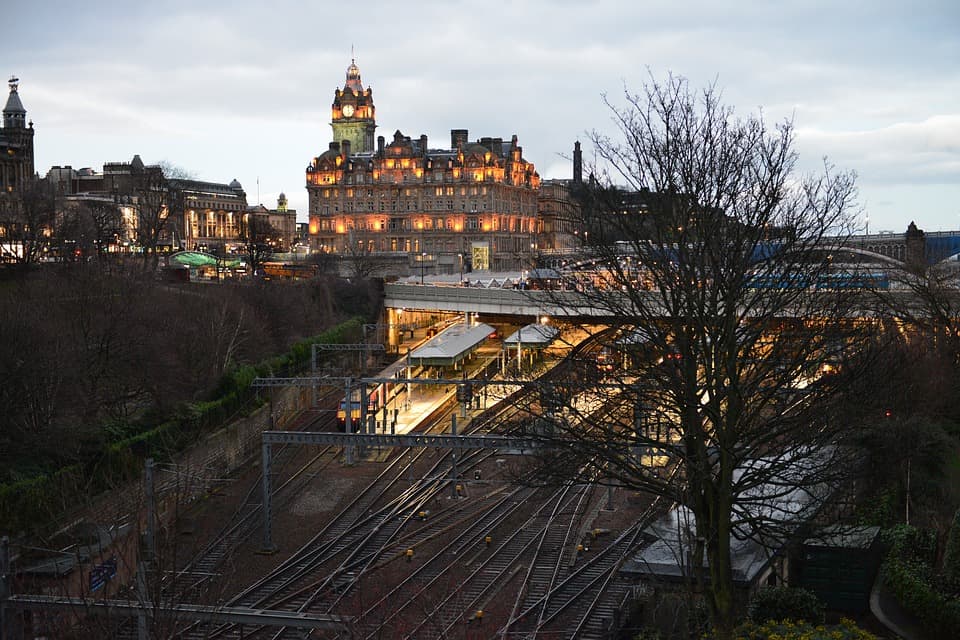 Edinburgh is one of the UK's most popular cities, and it's really worth exploring if you have time.
From these wonderful free things to do in Edinburgh to the full list of what to do in Edinburgh with kids to things to do in Edinburgh indoors, I've got a wealth of experience in traveling to this Scottish city and it's got to be on your bucketlist.
Expert tip for all types of public transportation in the UK: the best way to figure out your best options is to click here to use Omio (free), where it'll show you the prices, options (including buses, trains, taxis, ferries, and even flights) and help you compare the cheapest and fastest routes.
How to Get from London to Edinburgh by Car
The first option for getting to Edinburgh from London is to drive.
The drive takes about 8 hours, and we have done it multiple times.
If you don't have a car in the UK, you'll want to rent one using Discover Cars for the best comparison prices.
There's something about driving in the UK that makes driving seem like it takes much longer, but an 8 hour drive is an 8 hour drive.
You can leave early in the morning and be there by early afternoon.
However, I would not recommend driving from London to Edinburgh.
There are much easier ways (and faster) for you to get to Edinburgh from London, and renting a car and driving in a foreign country is not an easy or recommended task.
Getting to Edinburgh from London by Public Transportation
The UK is well connected via public transportation, and that's one of my top picks for how to get to Edinburgh from London.
Below, I'll talk about the options you have when it comes to using public transportation to get to Edinburgh so you can make decisions based on timings, prices, and your preferred method of travel.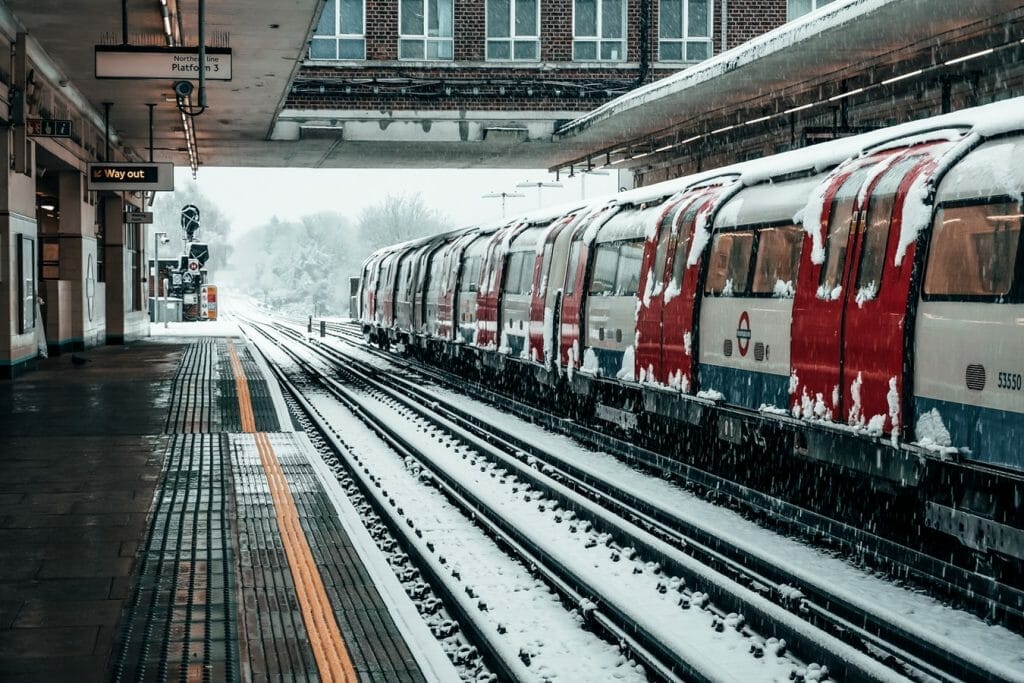 How to Get to Edinburgh from London by Bus
There are two bus options for getting to Edinburgh from London.
This is for the incredibly cost conscious, as tickets range from just about £12 and up for a one way ticket, but the ride will take you 10 to 11 hours depending on the route.
Also you'll be on a bus so, there's that.
The first option is to book with Megabus, who operate a London to Edinburgh route and are focused on "low cost" travel.
The buses depart from London Victoria Coach Station and have different stops on the way up depending on which route you take.
The second option is to book with National Express, who also operate a London to Edinburgh route that departs from Victoria Bus Station.
When it comes to choosing the route, I would go with whichever is cheaper as there's not much difference (compare options with Omio here).
I wouldn't recommend this route unless you desperately need the savings.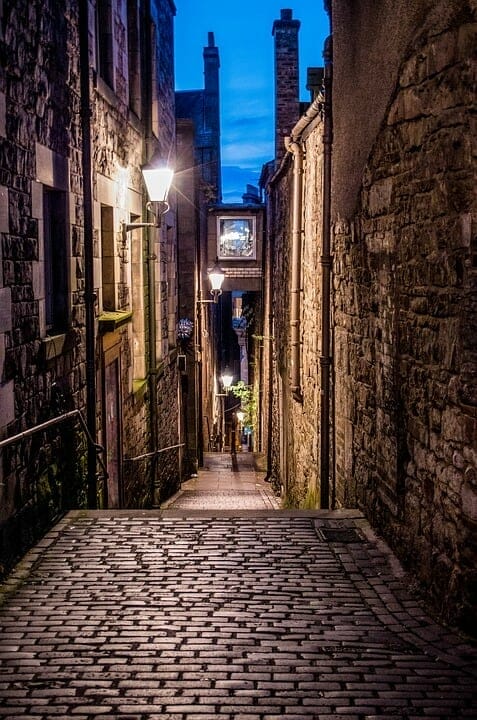 How to Get to Edinburgh from London by Train
The most popular way to get to Edinburgh from London is by train!
LNER runs the London to Edinburgh service, which usually departs from London St. Pancras Station and take around 4 hours.
Taking the train is the best way to get to Edinburgh from London for most people, as you don't need to go through any security or bag checks so you can bring as much as you want.
You also can just sit on a train for four others rather than having to navigate airports or spend the entire day on a bus, and the view out the window can be pretty spectacular.
The caveat with this route is that the tickets do increase in price a lot the closer to the date of travel you are, and they can get expensive.
Try to book as soon as possible when you know your dates of travel to snag the best deals.
On average, tickets range from £30 one way to over £100 one way.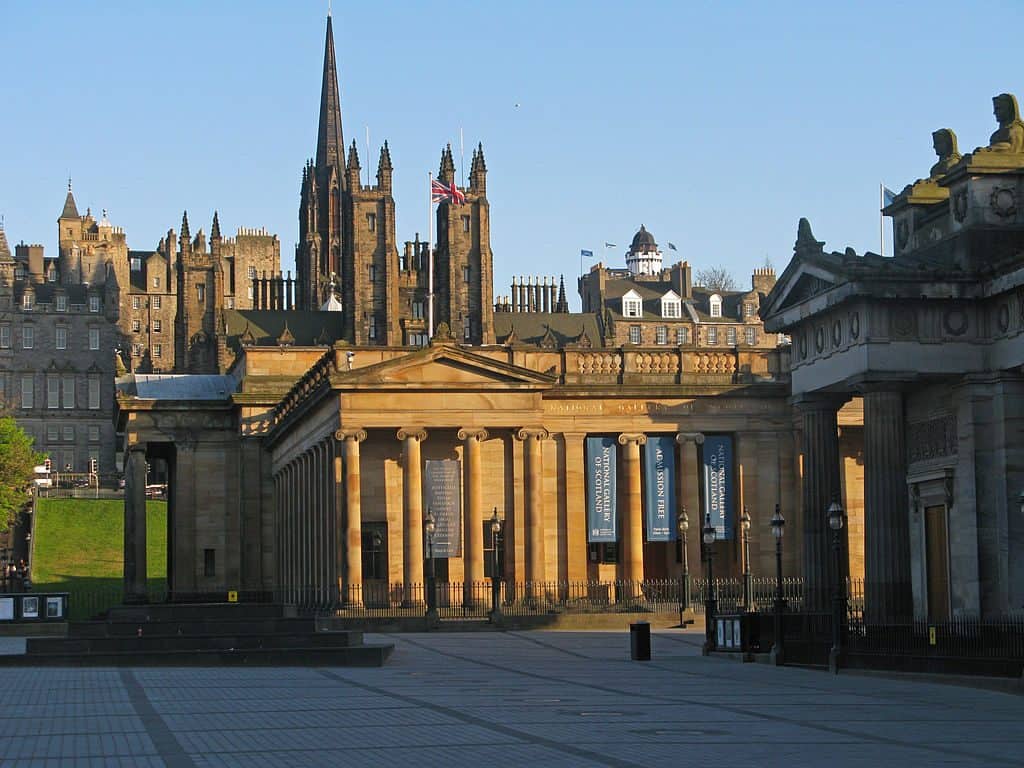 Should You Fly from London to Edinburgh?
When train prices get crazy, but you don't want to spend 11 hours on a bus, what are you to do?
Look into flights, of course!
London and Edinburgh are well connected via a few different airports with multiple flights going out each day, and the flight itself only takes about an hour.
Sometimes, you can find flights for much cheaper than taking the train, and if you're willing to navigate airports and you have the right baggage allowances, it's worth looking into.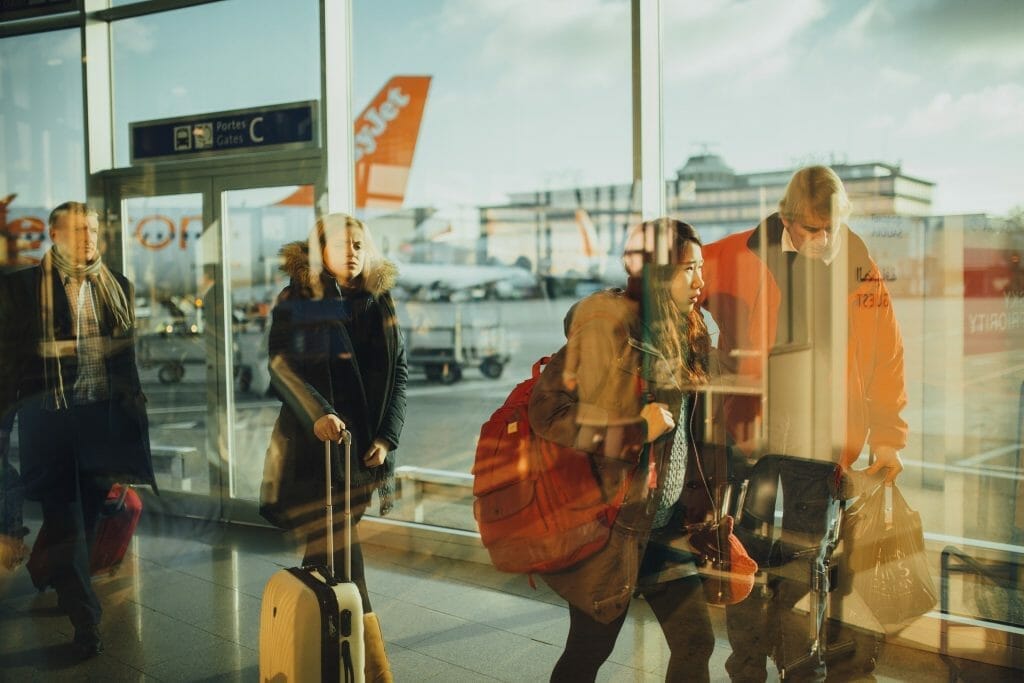 I use SkyScanner to book my flights, by plugging in London and Edinburgh and seeing what's available.
It will bring up every flight option in cost order if you want it too, which can easily show you how cheap you can go.
Two things to consider with this option are the time it will take to get to the airport in London and also the fact that you'll need to get from Edinburgh Airport to Edinburgh City Center on the other end.
It's not always time saving versus taking the train, but it can be cost saving.
A random search on a day a few weeks from now brings up many flights at around £23 to £26, so you can see that this is definitely an option in many people's budgets!
My best advice is to compare the full cost of flying (including getting to and from airports) to the train before making your decision on which works best for you.
Getting to Edinburgh from London with a Guided Tour
If you're unsure about getting to Edinburgh by yourself or want to make the most out of your time there, you can look into guided tours that will take the guesswork out of it and make sure you are escorted and understand where to be and where to go.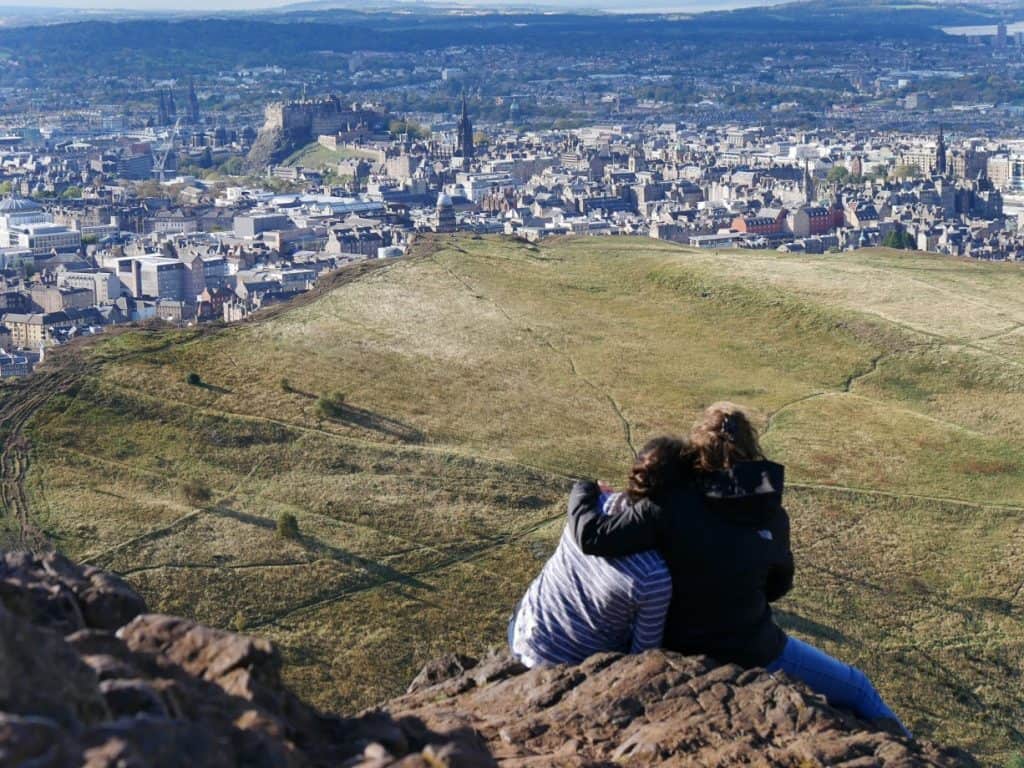 It is possible to take a simple overnight tour from London to Edinburgh – the day trips are few and far between as it takes too long on the train for just one day.
However, this overnight escorted tour to Edinburgh from London is an option for anyone who wants a taste of this Scottish city and the knowledge that all of your tours and accommodation are sorted.
If you've got longer, however, I would highly recommend this 8 day tour from London to Edinburgh using Rabbie's.
We went on a 3 Day Welsh adventure with Rabbie's and had a fabulous time.
They keep the tour groups small, the guides knowledgeable, and the buses comfortable, and they make sure to support local businesses along the way.
Want more UK travel help? Check out these guides!