This post contains affiliate links for which I may make a small commission to help keep the site running. You will not be charged extra for these items had you not clicked the links. Thank you for your help to keep the site running!
London in one day is, by all accounts, a bit insane and not nearly enough time to see this wonderful city.
But if one day in London is all you have, then I'm dedicated to bringing you the best itinerary for one day in London that you've ever seen.
There are some things that will just have to wait for another time (sorry, Camden Market), but others that remain on the top list for what to do in London in one day (Buckingham Palace, anyone).
Hey! Sidenote! Planning on visiting the UK or moving to the UK?

For more advice, photos and friendly help, click here to join my UK Travel Facebook group to carry on the conversation with fellow travelers and UK experts.
Wait, stop!
Before you keep reading, I just wanted to make sure you know about my expert 7-day London itinerary that includes all of the iconic attractions plus off-the-beaten path activities and restaurants, as well as step-by-step walking and public transportation directions!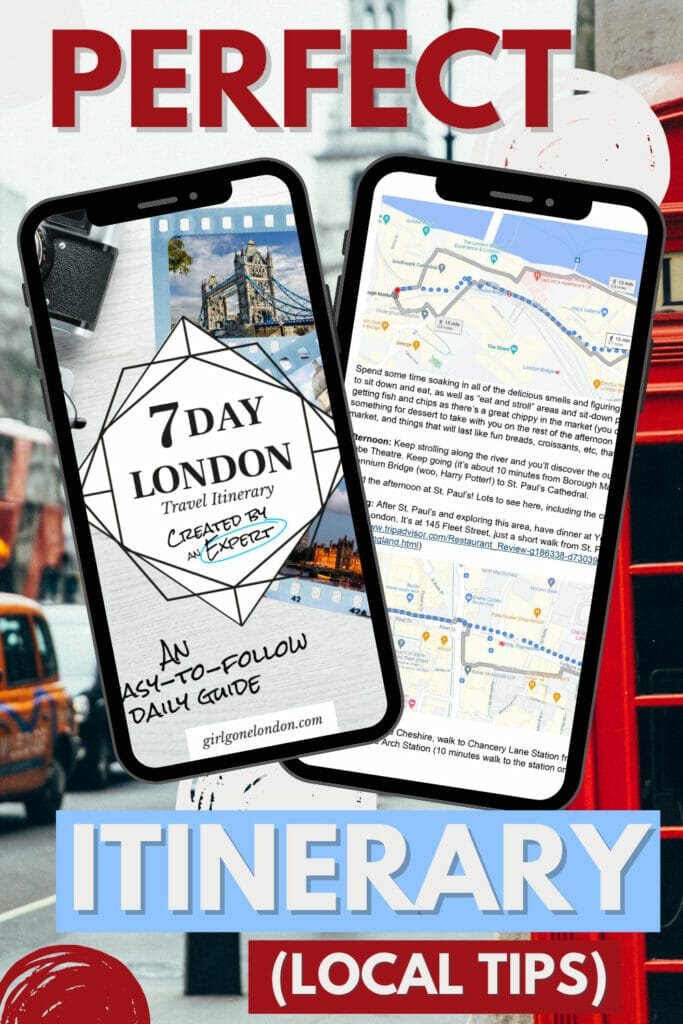 It can be stressful spending so much money on a London trip and not knowing if you're fitting everything in or making the most of your time.
To help you out, I've taken my 10 years of London experience (starting as a visitor and then as a resident) to make sure that you have the ultimate step-by-step itinerary that will make sure you see the real London.
And, hey, if you're not coming for exactly 7 days or already have some plans, don't worry, as it's editable so you can mix around the days, incorporate your own ideas, or pick and choose which days to follow.
This one day in London itinerary goes hour by hour, planned down to the minute, to make sure you pack in as much as possible.

Here we go!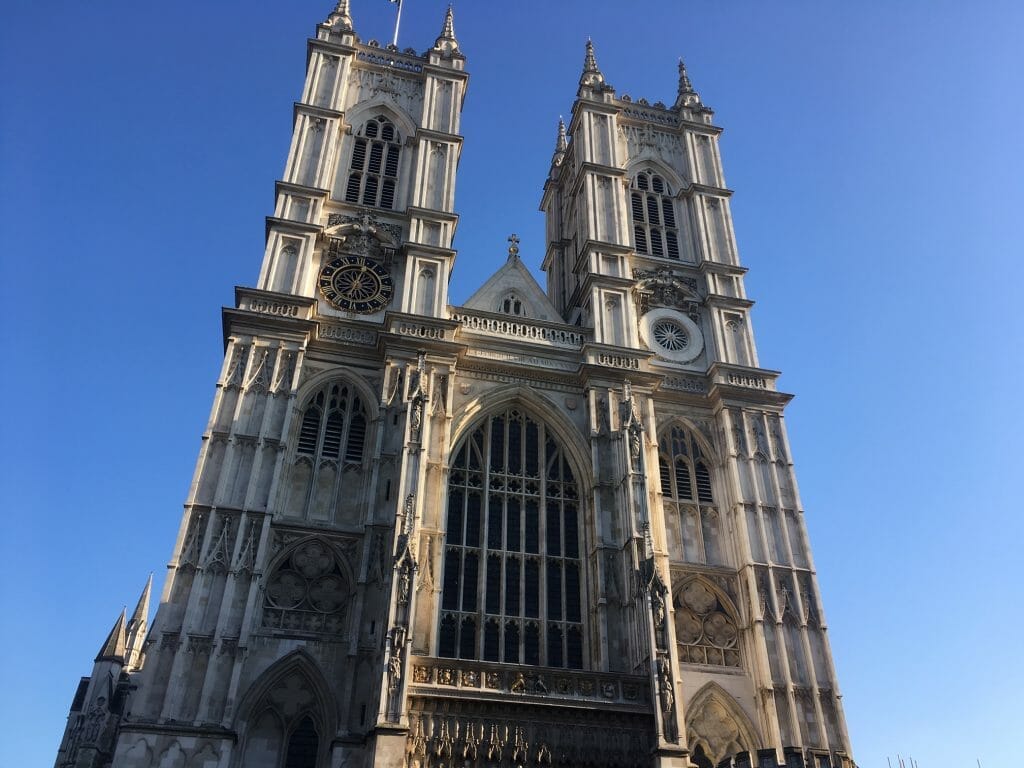 London in One Day: Morning
8:00am: Plan to start the day with an early start to make sure you fit in as much as possible.
Early bird gets the worm, and also an English breakfast at the English Rose Cafe.
This shabby chic tea room is close to Buckingham Palace and offers a nice breakfast at affordable prices, so you're already winning.
Address: 4 Lower Grosvenor Pl, Westminster, London SW1W 0EJ
8:45am: From breakfast, you're going to be on foot exploring the local area, which includes walking just a few minutes to Buckingham Palace and through St. James Park.
If you time it right and it's an early Changing of the Guards, you may be able to see this classic London tradition, but if not, peer outside the palace for a bit and watch the guards marching back and forth in their normal set-up.
You've got other things to see!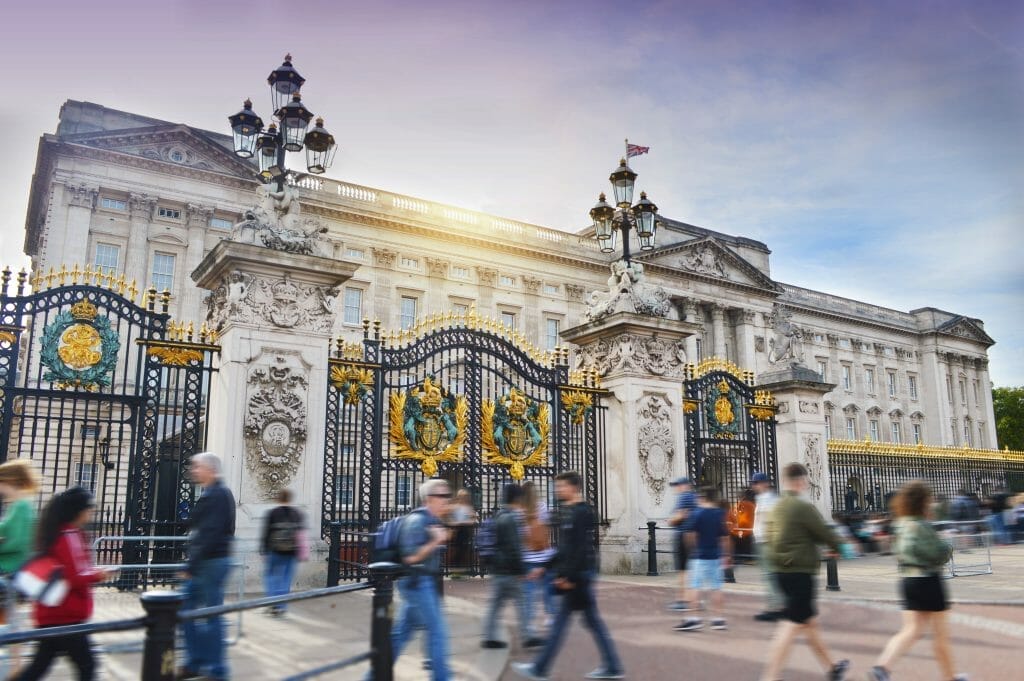 9:30am: Walk from Buckingham Palace to Westminster Abbey to take a peek of the outside of this iconic thing to do in London.
This is a royal wedding venue and famous Abbey where many famous Brits are buried.
From Westminster Abbey, walk a couple of minutes to the River Thames and you'll be standing under the Houses of Parliament, Big Ben, and soon, the London Eye.
10:30am: You've explored the river, Westminster Bridge, and now it's only 10:30am and time to walk along the south of the river in the direction of Borough Market.
You'll want to follow the path along the river and stop to admire places like: the National Theatre, Millennium Bridge (a Harry Potter filming location), St. Paul's Cathedral, and Shakespeare's Globe.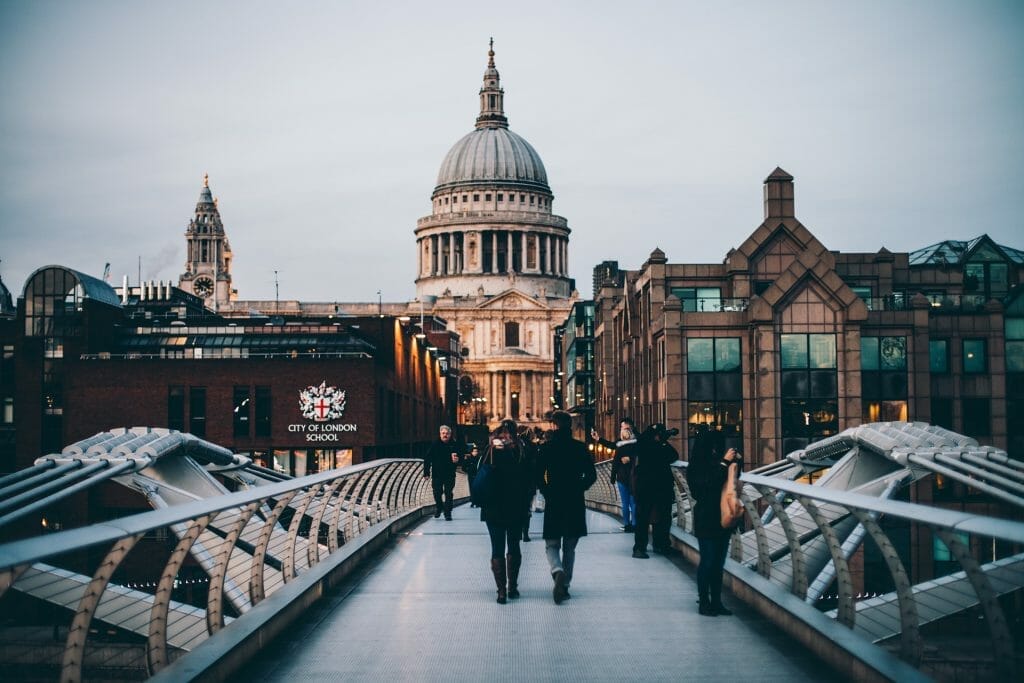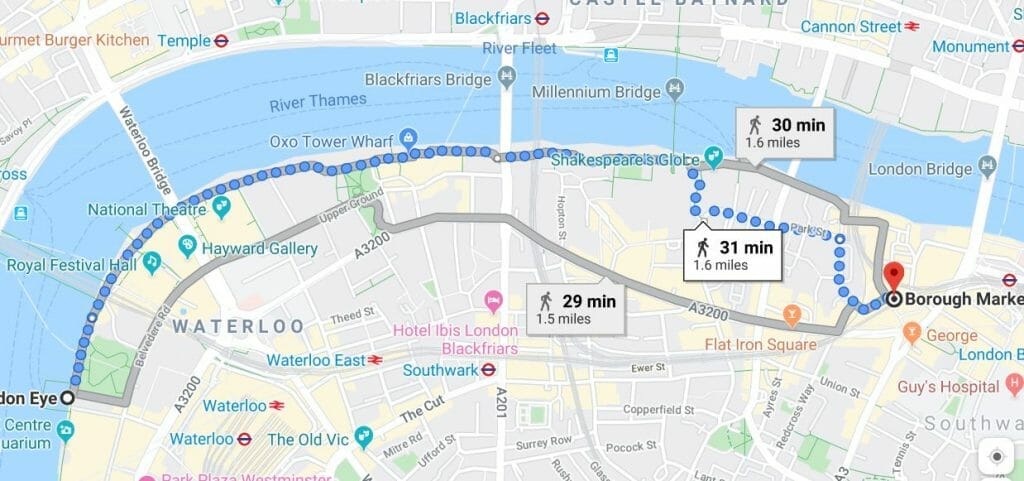 12:00pm: The walk to Borough Market, one of London's best street food markets, takes about 30 minutes if you don't stop, so I've given you 3 times that to plan to get to the market and stop – take in the views over the river, meander your way through an alley or two, and don't sacrifice feeling like you've explored London for seeing it at breakneck speed.
At noon, it's time for lunch and Borough Market is the place to go.
Wander through all of the delicious smelling stalls, settling on something properly British like the fish and chips, and give yourself an hour to eat.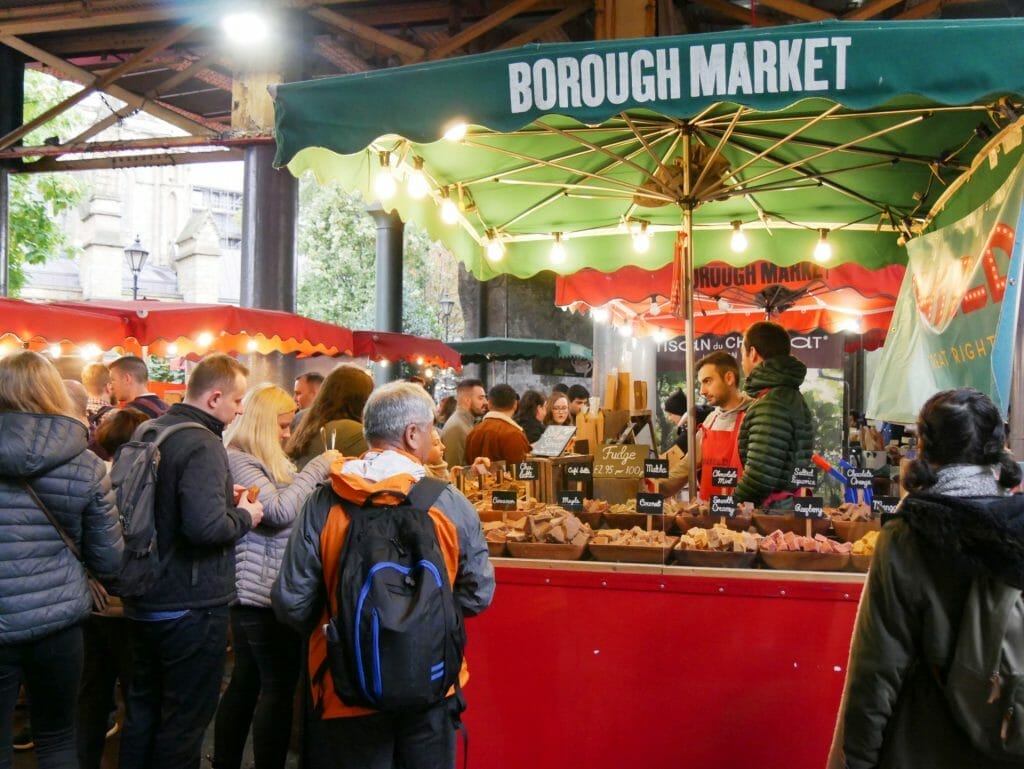 Afternoon on a One Day in London Itinerary
1:00pm: It's now after lunch and you've got a 15 minute walk ahead of you to the SkyGarden.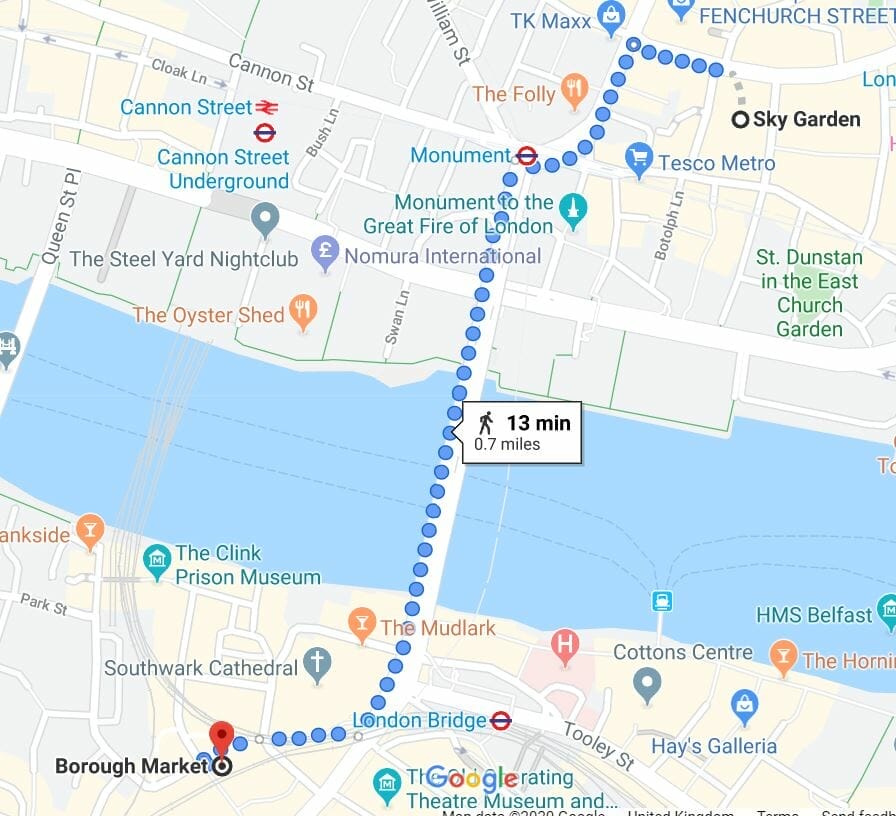 Prebook yourself a viewing slot at this free viewing opportunity so you can head up and enjoy gorgeous views all around London.
Cheaper than the London Eye and the Shard (because it's free so it can't get any cheaper), and just as good of a view!
2:15pm: After an hour getting up to the Skygarden, walk about 10 minutes to the Tower of London.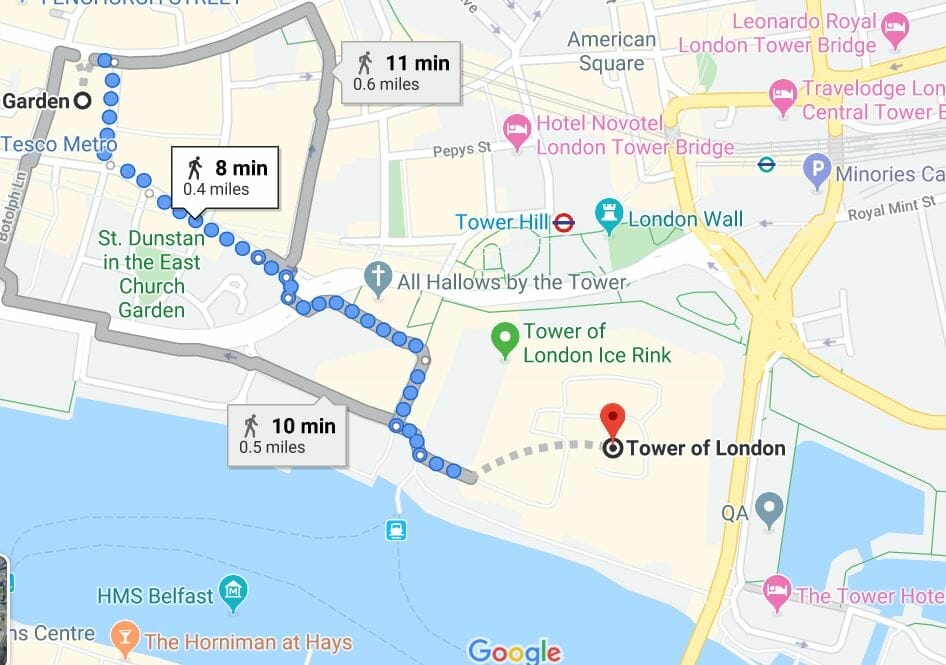 Here, you'll take pictures of this gorgeous structure and then head over on a few minute walk to Tower Bridge, another famous London landmark.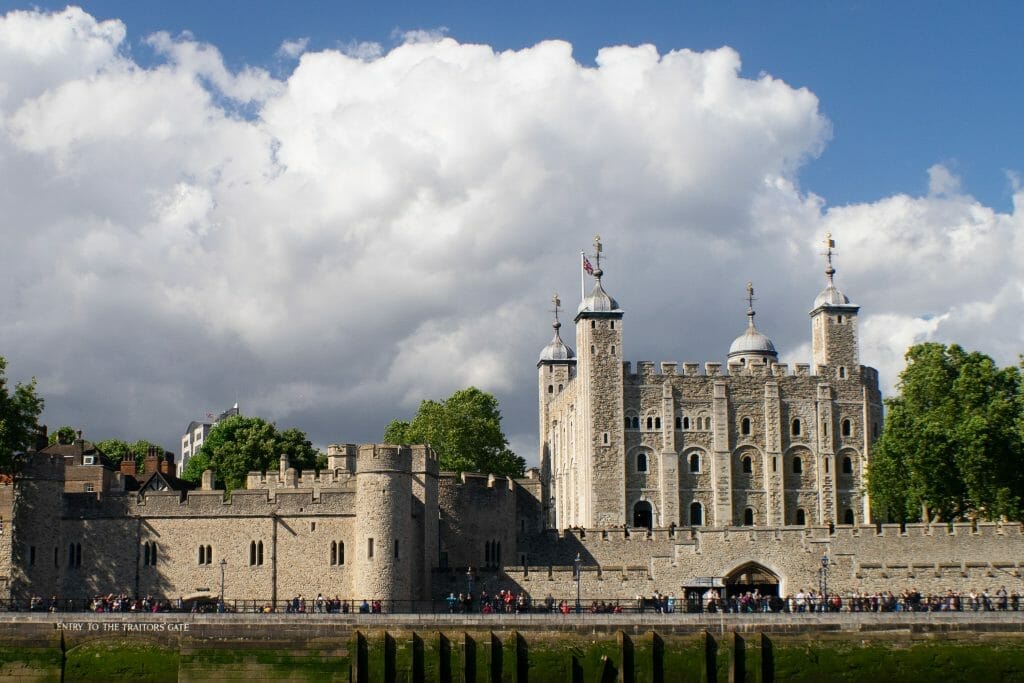 Many tourists refer to this as London Bridge on accident, but in fact London Bridge is a very boring looking bridge!
3:15pm: It's decidedly the afternoon now, and your one day in London is going quickly, but there's still a lot to see!
You're going to take the tube for the first time on this itinerary, and hop into Tower Hill Station right next to the Tower of London (check out this post on how to use Oyster cards for more information).
From Tower Hill Station, take the District or Circle line to South Kensington Station (20 minutes).
3:35pm: Step out of the tube at South Kensington Station and you're going to walk 10-15 minutes to Royal Albert Hall.
Along the way, you'll pass the Victoria and Albert Museum, the Science Museum, and the Natural History Museum.
These are all free, and if one really stands out to you, extend the itinerary a bit and go in.
Otherwise, just admire from the outside and enjoy the very posh looking buildings in Kensington.
4:00pm: Arrive at Royal Albert Hall and marvel at both this iconic London music hall and the Albert Memorial that stands across the street from it.
This was in memorium of Prince Albert and is a fantastic meeting spot in London.
4:30pm: Head into Hyde Park, one of London's most famous parks and definitely the largest.
Your quest from here is to soak up as much of the park as you want while making your way to Lancaster Gate Station on the other side.
You can take a few routes, including ones that pass by Kensington Palace, Diana's Memorial Statue, the Peter Pan Statue, and other Hyde Park landmarks.
Again, you don't want to just speed your way through London without seeing anything, so take an hour for what should be a 20 minute walk – enough time to see some things, but not so long that you're using up the rest of your time.
5:30pm: Now you're at Lancaster Gate Station, and it's time for the Central Line.
Get on the tube and take this 10 minutes to Oxford Circus Station.
Evening on a London One Day Plan
5:45pm: It's nearing night in London and you're on London's busiest shopping street, Oxford Street.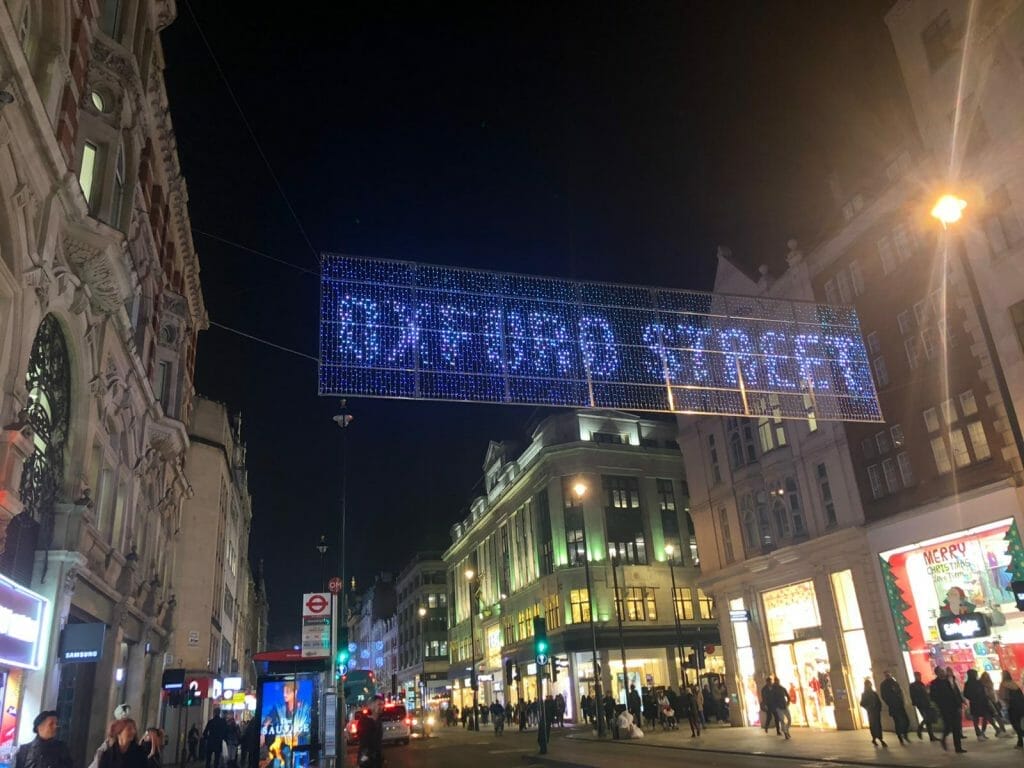 You can walk in either direction on this street to check out all of the stores, or you can continue on down another famous shopping street, Regent St, all the way past Piccadilly Circus (definitely stop and take some pictures), and ending up in the iconic Trafalgar Square.
This walk takes about 20 minutes, but, again, take an hour to make sure you can meander and appreciate what you're walking past.
6:45pm: Arrive in Trafalgar Square and admire the towering Nelson's Column, the roaring lion statues, the fountains, and the beautiful National Gallery that stands over it all.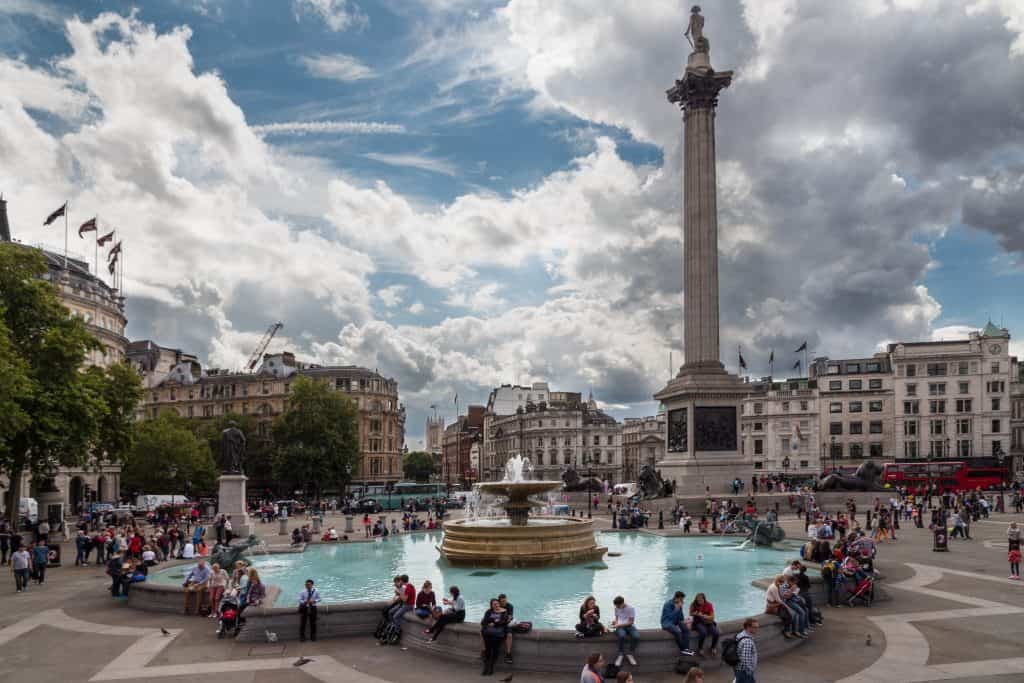 7:30pm: It's time for dinner, and you're off to eat at one of Charles Dickens' favorite pubs, the Lamb and Flag (33 Rose St, Covent Garden, London WC2E 9EB).
It takes about 6 minutes to walk there from Trafalgar Square, and the directions are below.
Dinner is later than some people around the world might eat, but 7:30pm is very much a British dinner time.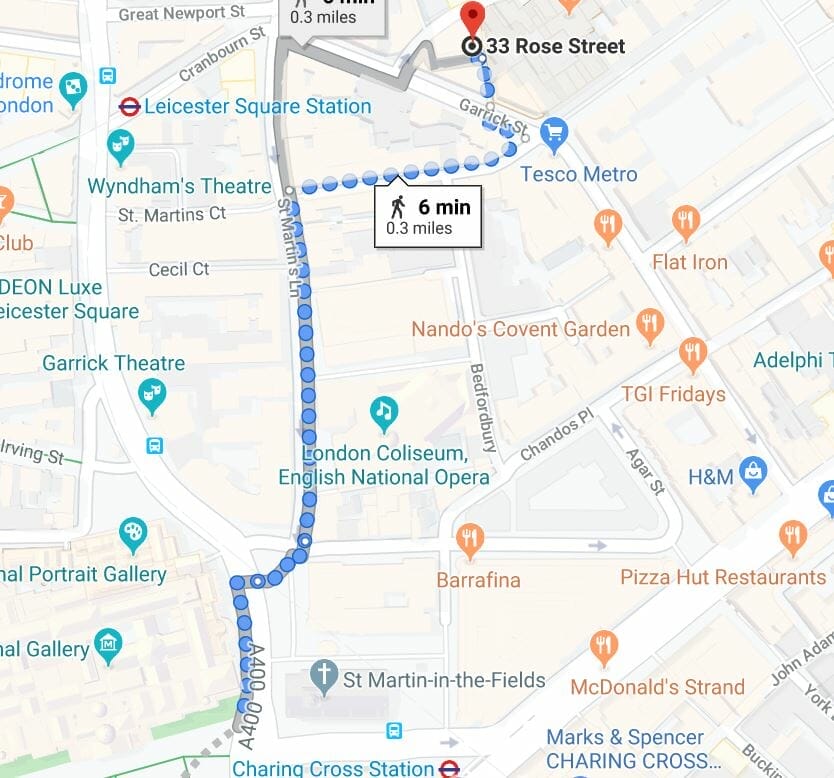 9:00pm: You've had over an hour at the pub for some dinner and drinks as a fun London date night, and from here you either call it a night if you're flagging and have some little ones with you, or you can spend the rest of the evening enjoying the street and nighttime atmosphere of Covent Garden, which you are now right next to.
Stop in another pub for more drinks, or roam the streets and soak in London at night.
This area is very safe (read more about London safety) and filled with visitors and locals alike, so no need to worry about it being dark.
And there you have it.
The best one day in London itinerary I could possibly dream up, that takes you through so many of London's iconic neighborhoods and lets you take both the tube and your own feet to see the major sights.
Of course, a one day itinerary is going to be shortened if you decide you want to spend time going in any of these attractions, but this is a good overview if you only have time to snap some pictures from the outside and keep going.
What would your ultimate one day in London look like?
Tell me in the comments!