This post contains affiliate links for which I may make a small commission to help keep the site running. You will not be charged extra for these items had you not clicked the links. Thank you for your help to keep the site running!
London in one day is, by all accounts, a bit insane and not nearly enough time to see this wonderful city.
But if one day in London or 24 hours in London on a stopover is all you have, then I'm dedicated to bringing you the best itinerary for one day in London that you've ever seen that's going to tell you exactly what to do in London in 24 hours.
There are some things to do in London in 24 hours that will just have to wait for another time (sorry, Camden Market), but others that remain on the top list for what to do in London in one day (Buckingham Palace, anyone?).
This one day in London itinerary goes hour by hour, planned down to the minute, to make sure you pack in as much as possible.
Got a little longer?
Check out my 2 days in London itinerary or my 3 day London itinerary if you feel like you want to stay a bit more.
Here we go!
GET A

FREE

LONDON INTRO GUIDE and ACCESS TO MY FB GROUP
Start your planning with this "Intro to London" guide and access to my London planning Facebook group!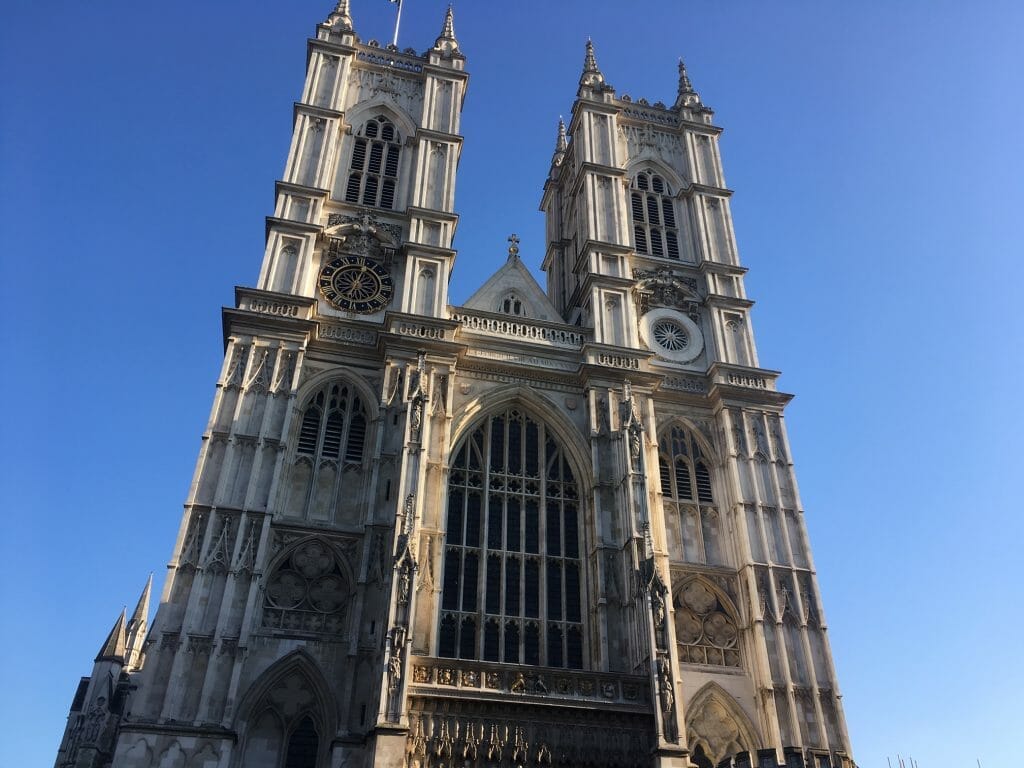 The Absolute Must-Knows (from a Londoner)
Top Tips for Spending 24 Hours in London
Below are some of my best tips for making the most out of this London itinerary in one day, including transportation, what to bring, and what not to do.
London is not a walkable city – while yes, there is a lot of walking in London to do, it isn't one of those cities you can easily cover on foot in one day. Instead, get yourself an Oyster card to be able to take the tube as part of this itinerary.
Pack a day bag with sightseeing supplies – bring a travel day bag like this adorable one to pack reusable water bottles, your wallet, any snacks, as well as things like sunglasses if it's the summer or extra layers like a cardigan or sweater if it's any other time of the year.
Taxis aren't always faster – depending on traffic, it might be tempting to try and take a taxi rather than taking the tube or walking. Keep in mind, however, that battling London traffic is not always faster than taking the tube, so stick to my suggestions if you really want to maximize your travel time in London.
Going into attractions or seeing from the outside – this is a whistlestop itinerary of London, which means you don't go "into" many attractions. Many London attractions need multiple hours to see fully as it is, and you definitely don't have that kind of time in one day. If there is one attraction or museum that you are desperate to fully explore, make that the highlight of your day and then fit everything else around that. Otherwise, enjoy seeing things from the outside and getting the general feel of London.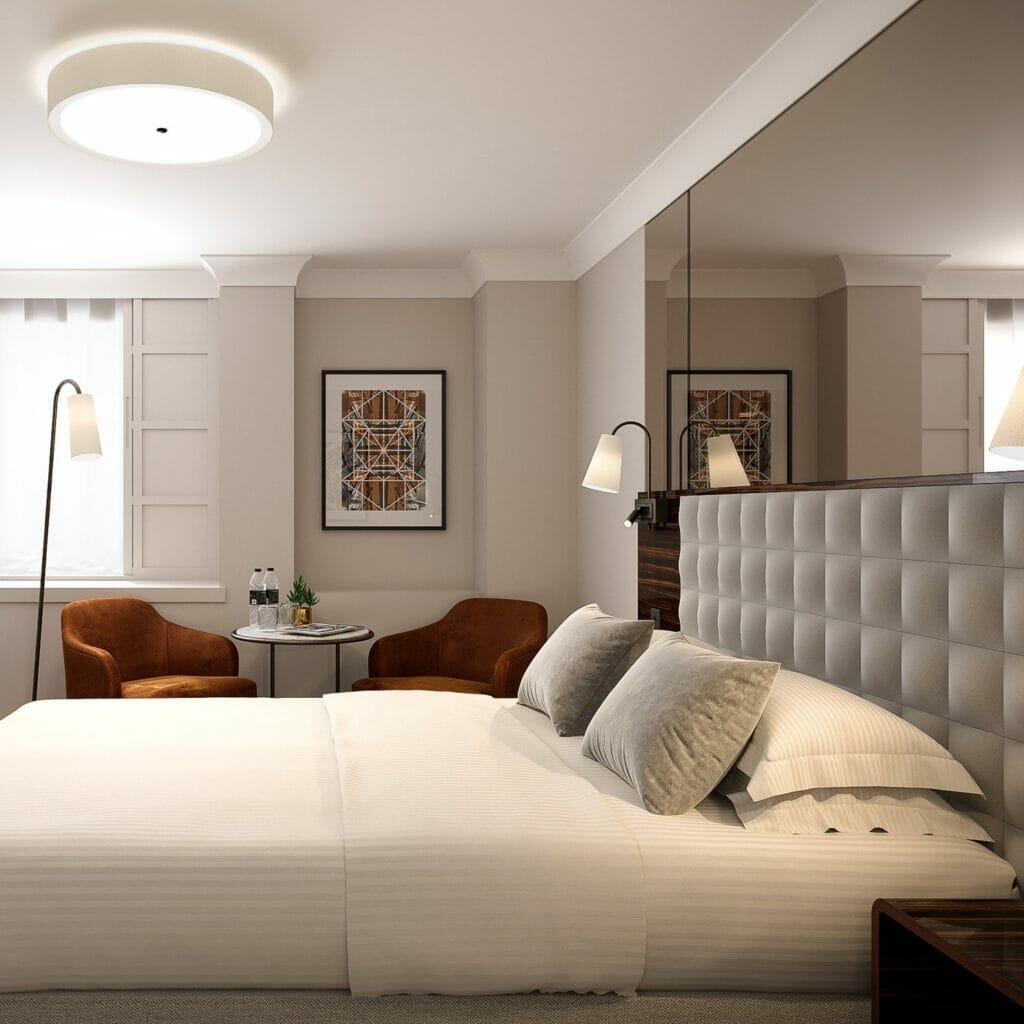 Best Tour in London for One Day
If you'd prefer to be shown around rather than doing it yourself, check out this tour of London.
It's incredibly popular and covers all of the popular attractions like the Tower of London, the London Eye, and even afternoon tea!
London in One Day: Morning
8:00am
Plan to start your London in 24 hours day with an early start to make sure you fit in as much as possible.
Early bird gets the worm, and also an English breakfast at the English Rose Café.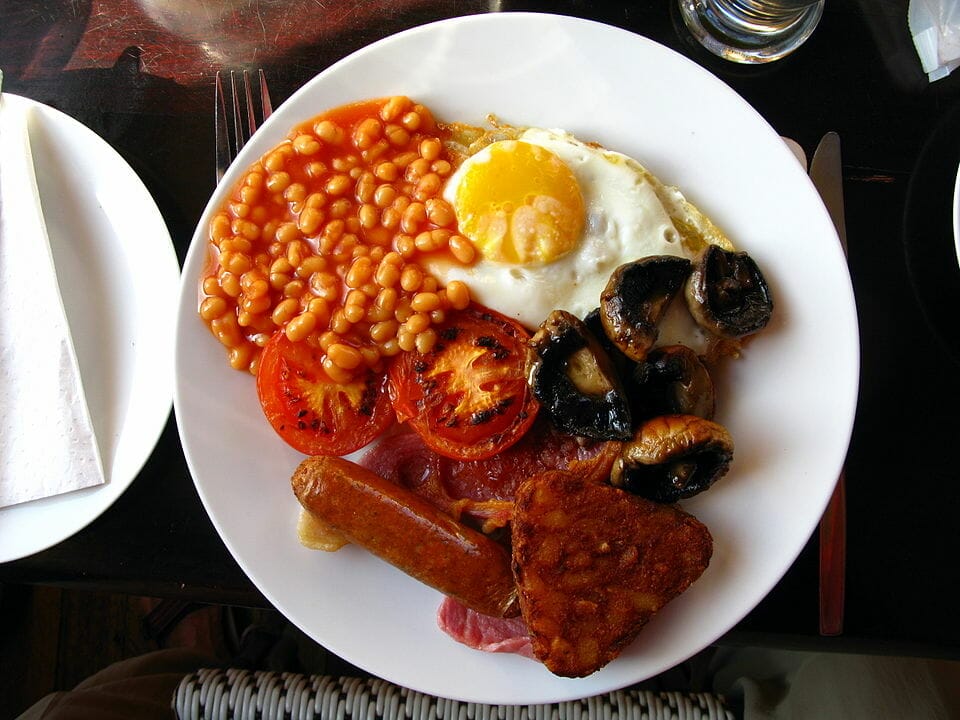 This shabby chic tea room is close to Buckingham Palace and offers a nice breakfast at affordable prices, so you're already winning.
Address: 4 Lower Grosvenor Pl, Westminster, London SW1W 0EJ
IMPORTANT: are you coming to the UK from abroad?
In case you're reading this from outside the UK and will be a foreign visitor here, you need to know these 2 things to stay safe and save money.
Travel insurance – you need it when going overseas! I use

this site

to get the best quotes and purchase my packages from. Do not skip this – having medical coverage abroad as well as other coverage in case of missed flights, lost luggage, etc is essential. As I said, I have never gone wrong using

this site

.
8:45am
From breakfast, you're going to be on foot exploring the local area, which includes walking just a few minutes to Buckingham Palace and through St. James Park.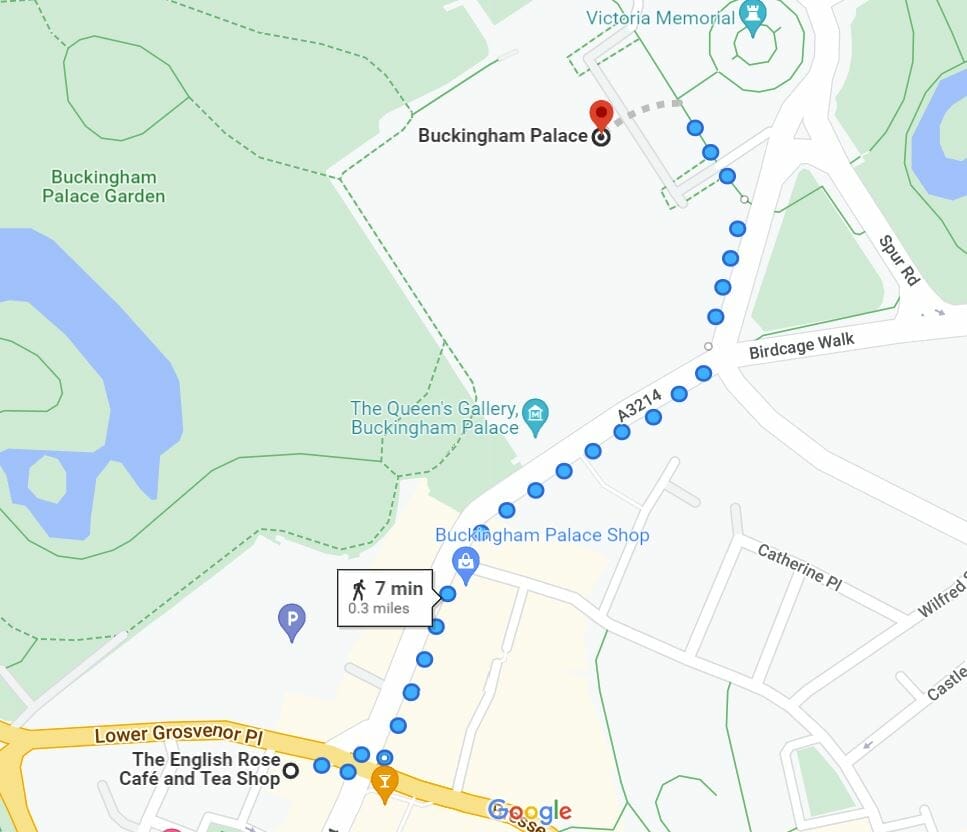 If you time it right and it's an early Changing of the Guards, you may be able to see this classic London tradition, but if not, peer outside the palace for a bit and watch the guards marching back and forth in their normal set-up.
You can also book onto this excellent Changing of the Guards walking tour to make sure you fit it in with a great view.
It's one of the most essential parts of a 24 hours in London itinerary because it's just so iconic.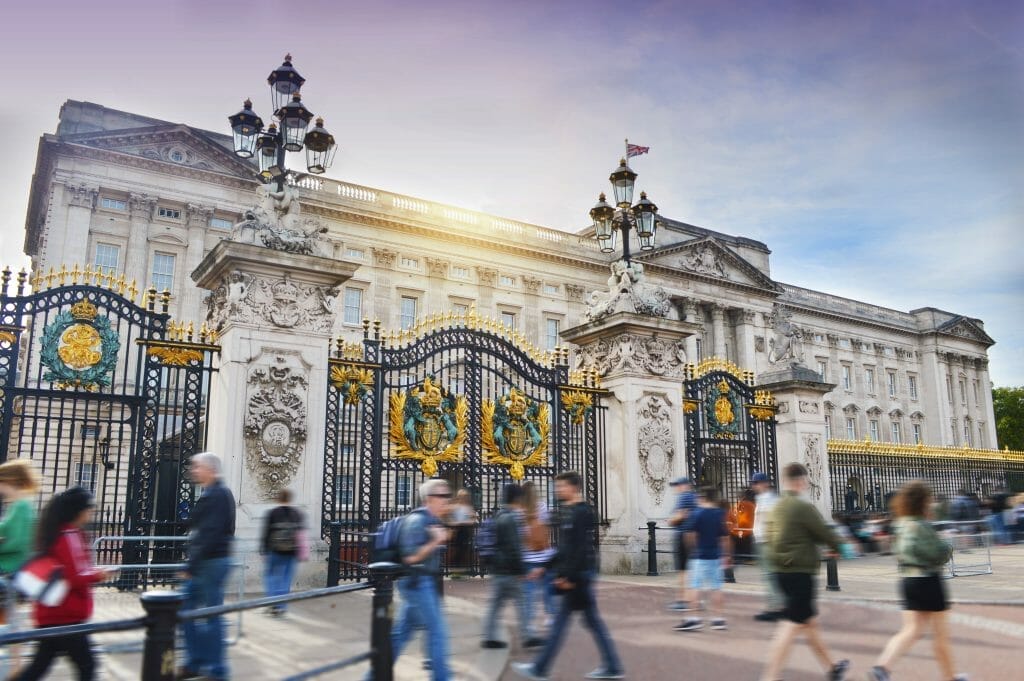 9:30am
Walk from Buckingham Palace to Westminster Abbey to take a peek of the outside of this iconic thing to do in London.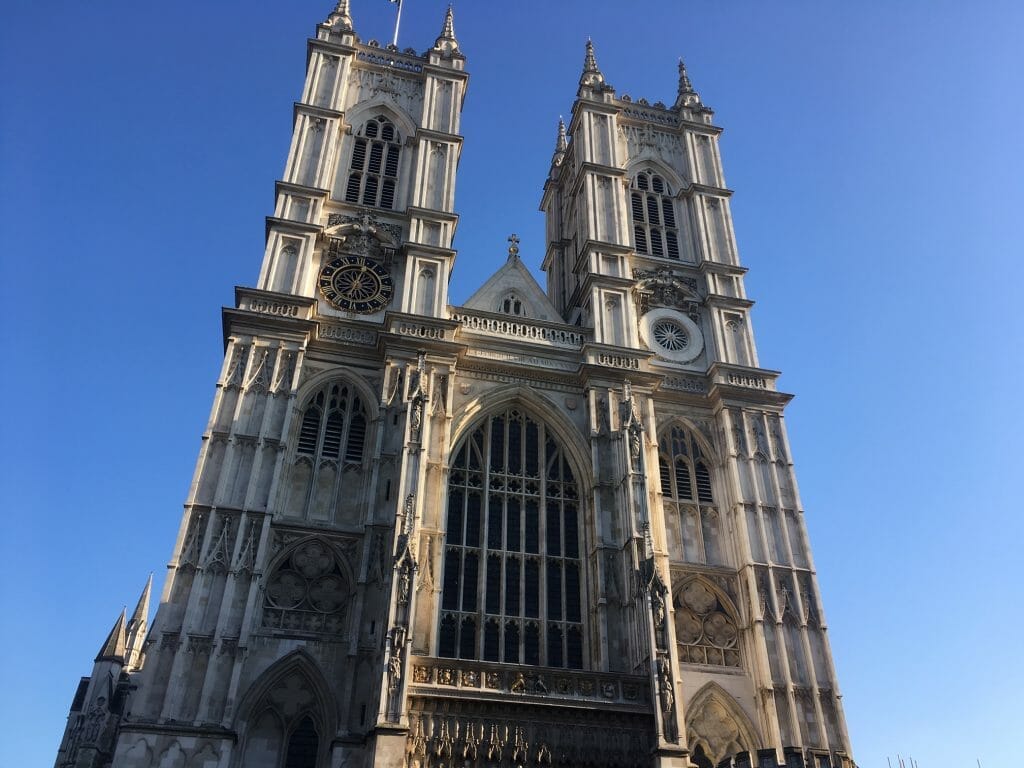 This is a royal wedding venue and famous Abbey where many famous Brits are buried.
From Westminster Abbey, walk a couple of minutes to the River Thames and you'll be standing under the Houses of Parliament, Big Ben, and soon, the London Eye.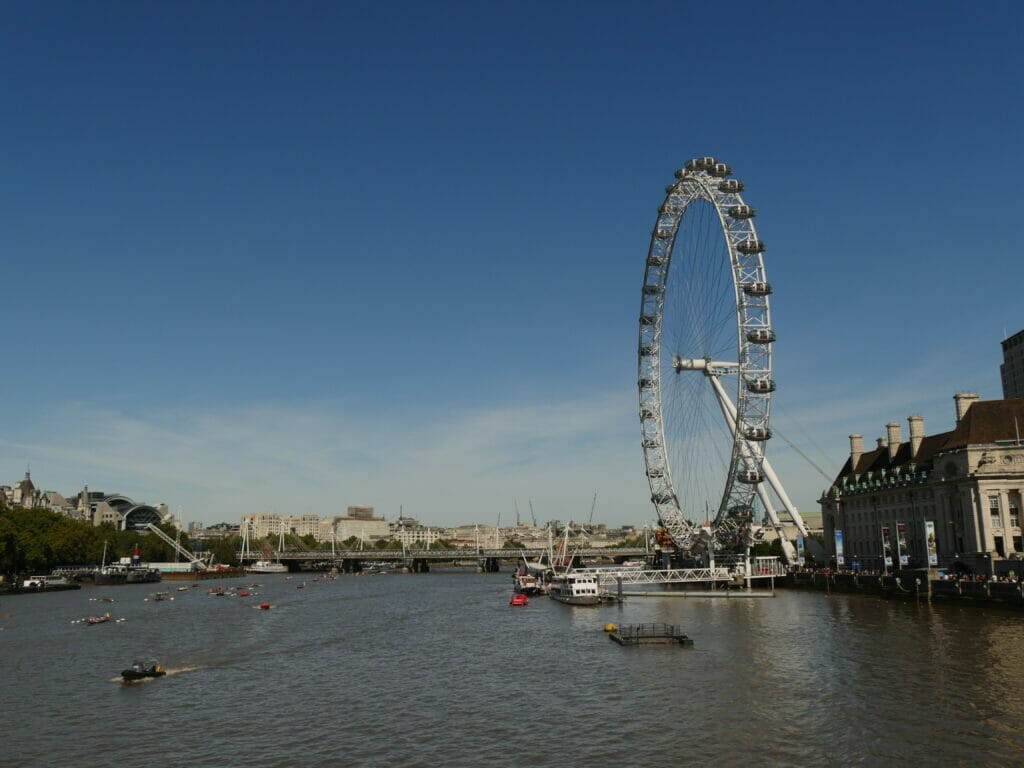 10:30am
You've explored the river, Westminster Bridge, and now it's only 10:30am and time to walk along the south of the river in the direction of Borough Market.
You'll want to follow the path along the river and stop to admire places like: the National Theatre, Millennium Bridge (a Harry Potter filming location), St. Paul's Cathedral, and Shakespeare's Globe.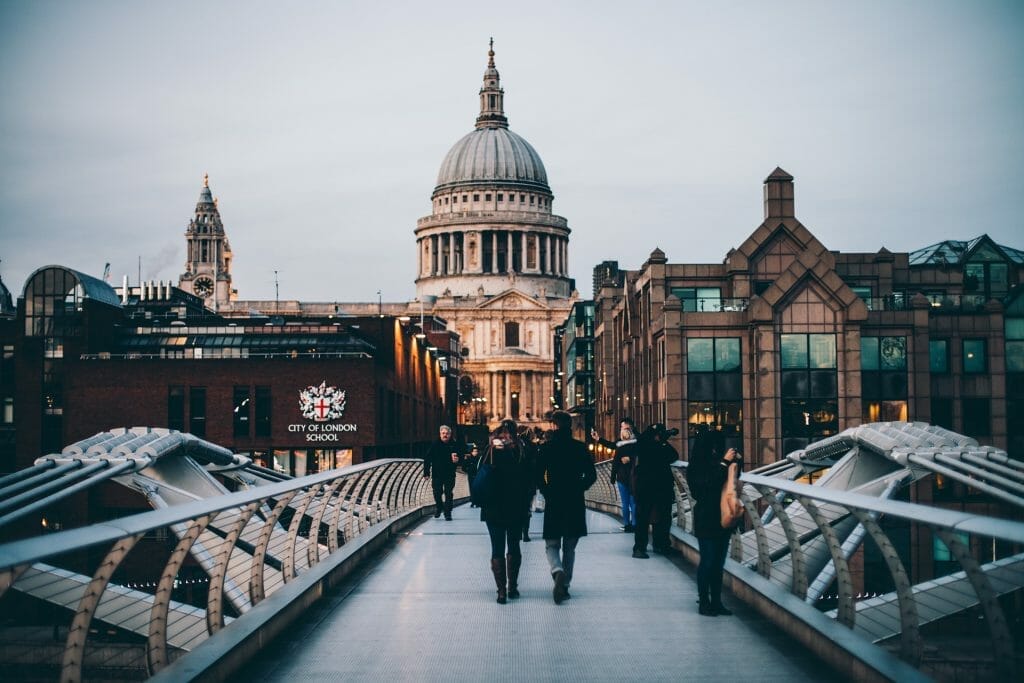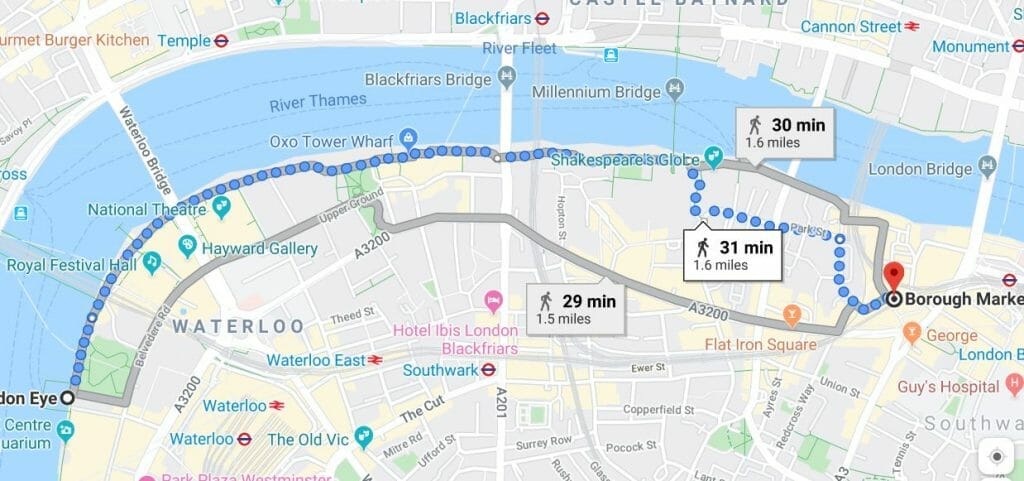 12:00pm
The walk to Borough Market, one of London's best street food markets, takes about 30 minutes if you don't stop, so I've given you 3 times that to plan to get to the market and stop.
Take in the views over the river, meander your way through an alley or two, and don't sacrifice feeling like you've explored London for seeing it at breakneck speed.
At noon, it's time for lunch and Borough Market is the place to go and one of my top recommendations on what to see in London in one day.
Wander through all of the delicious smelling stalls, settling on something properly British like the fish and chips, and give yourself an hour to eat.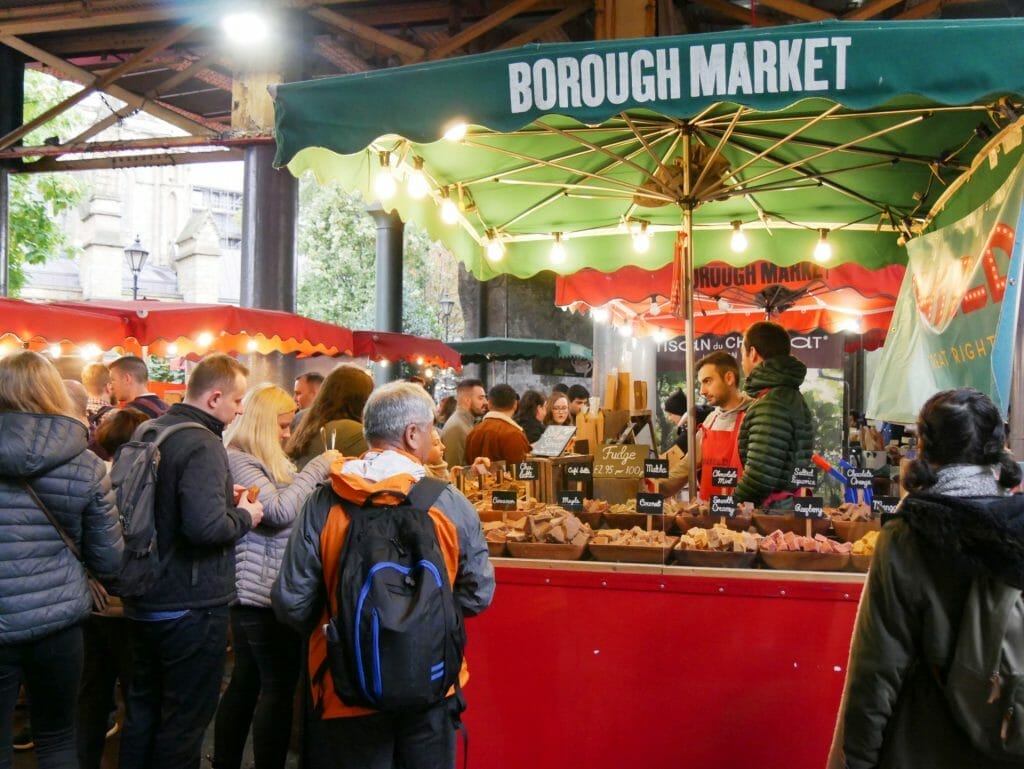 Afternoon on a One Day in London Itinerary
1:00pm
It's now after lunch and you've got a 15 minute walk ahead of you to the SkyGarden.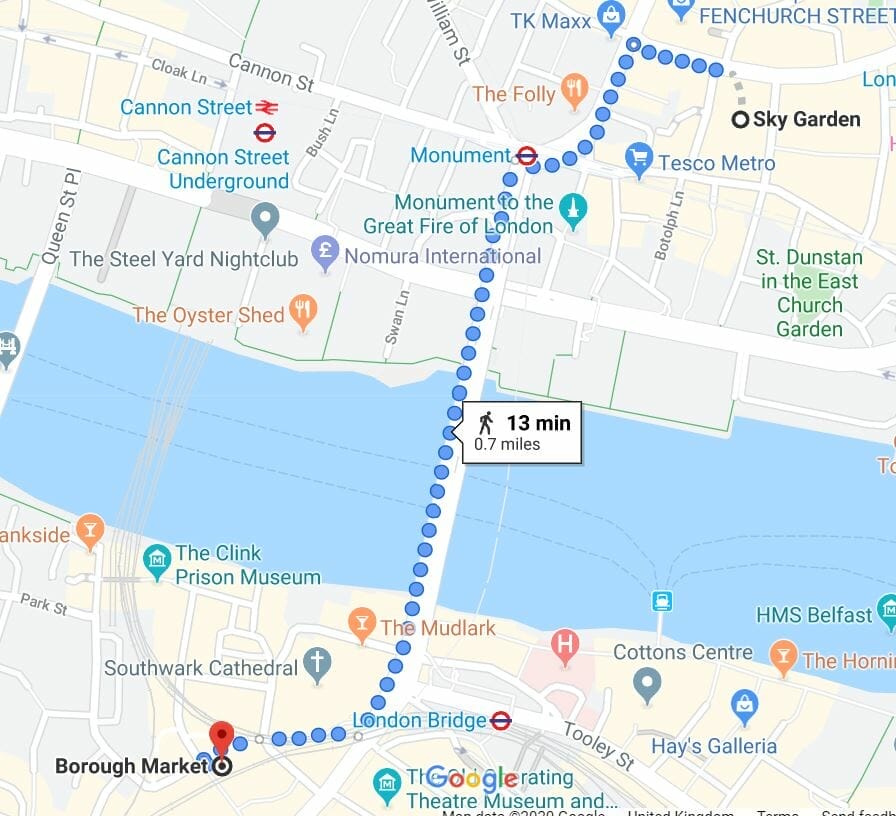 Want to know how to spend 24 hours in London efficiently?
Prebook yourself a viewing slot at this free viewing opportunity so you can head up and enjoy gorgeous views all around London.
Cheaper than the London Eye and the Shard (because it's free so it can't get any cheaper), and just as good of a view!
2:15pm
After an hour getting up to the Skygarden, walk about 10 minutes to the Tower of London.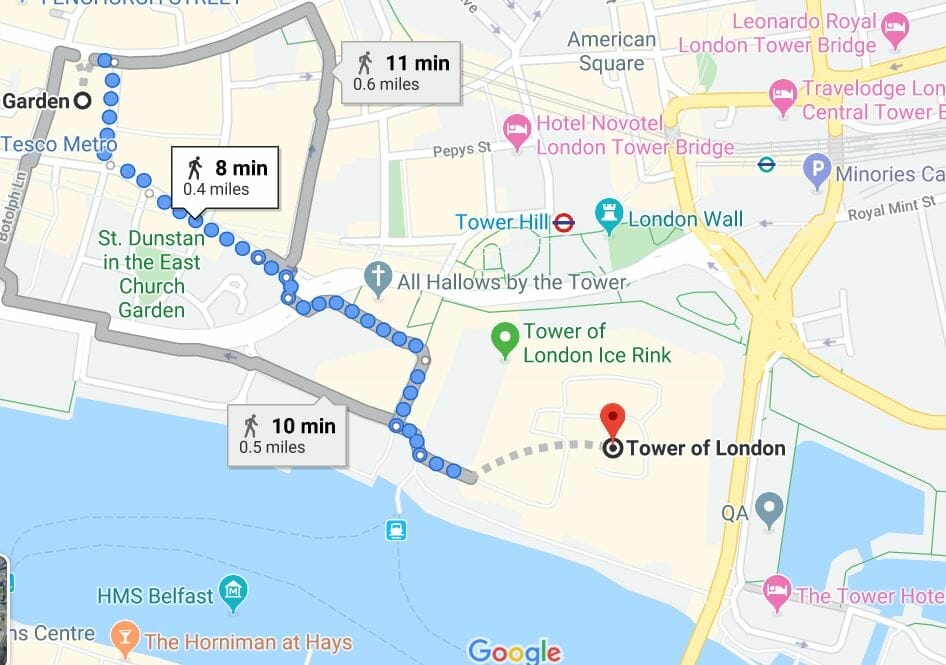 Here, you'll take pictures of this gorgeous structure and then head over on a few minute walk to Tower Bridge, another famous London landmark.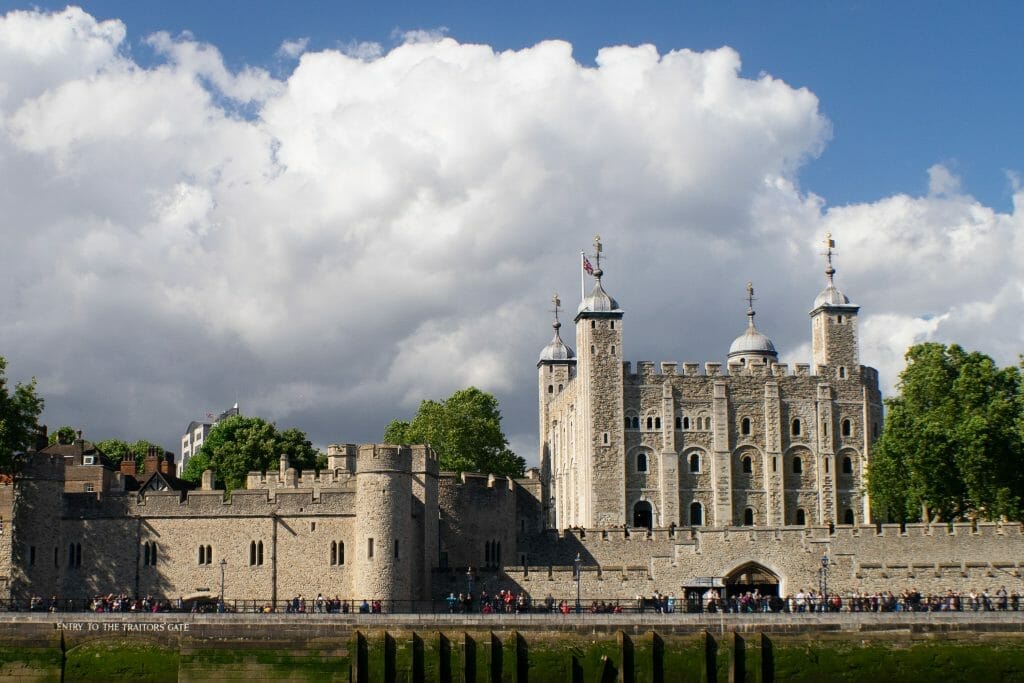 Many tourists refer to this as London Bridge on accident, but in fact London Bridge is a very boring looking bridge!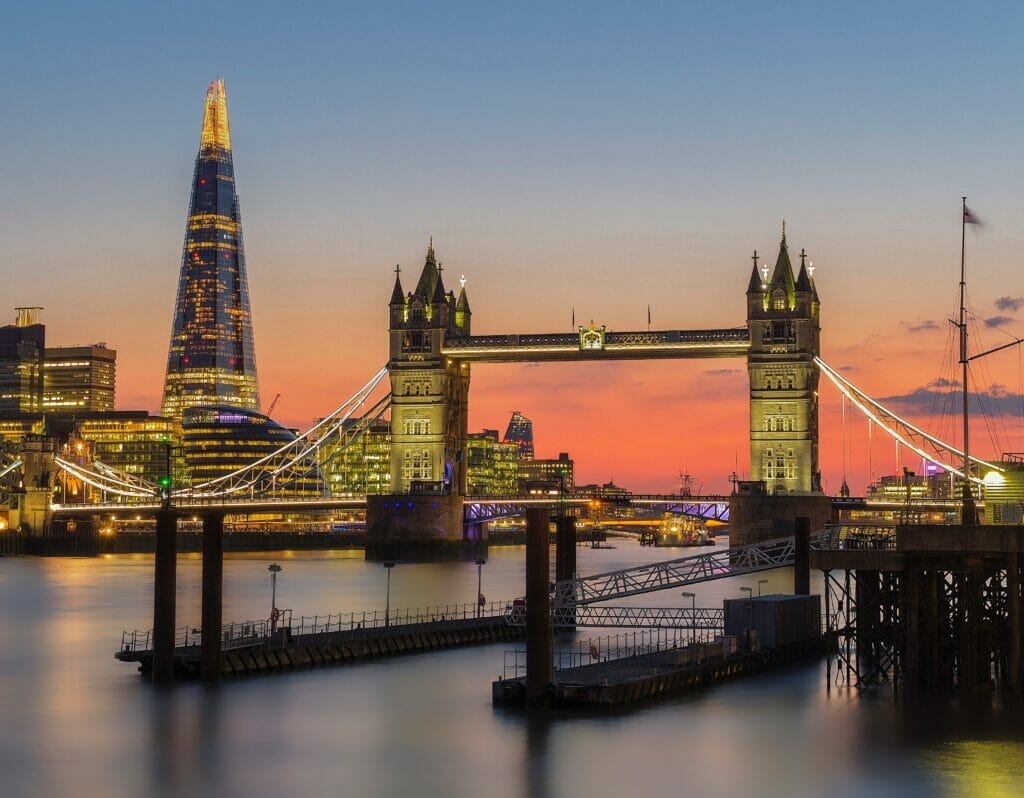 3:15pm
It's decidedly the afternoon now, and your one day in London is going quickly, but there's still a lot to see in your London 24 hours.
You're going to take the tube for the first time on this itinerary, and hop into Tower Hill Station right next to the Tower of London (check out this post on how to use Oyster cards for more information).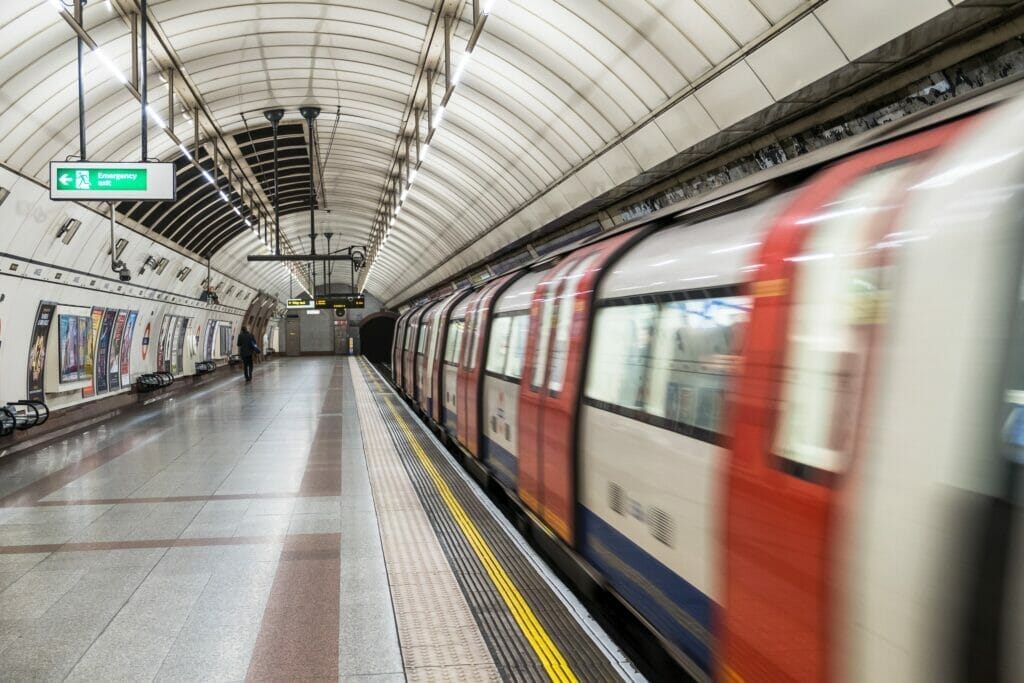 From Tower Hill Station, take the District or Circle line to South Kensington Station (20 minutes).
3:35pm
Step out of the tube at South Kensington Station and you're going to walk 10-15 minutes to Royal Albert Hall.
There are easy-to-read signs in the station so you won't get lost!
Along the way, you'll pass the Victoria and Albert Museum, the Science Museum, and the Natural History Museum.
These are all free, and if one really stands out to you, extend the itinerary a bit and go in.
Otherwise, just admire from the outside and enjoy the very posh looking buildings in Kensington.
4:00pm
Arrive at Royal Albert Hall and marvel at both this iconic London music hall and the Albert Memorial that stands across the street from it.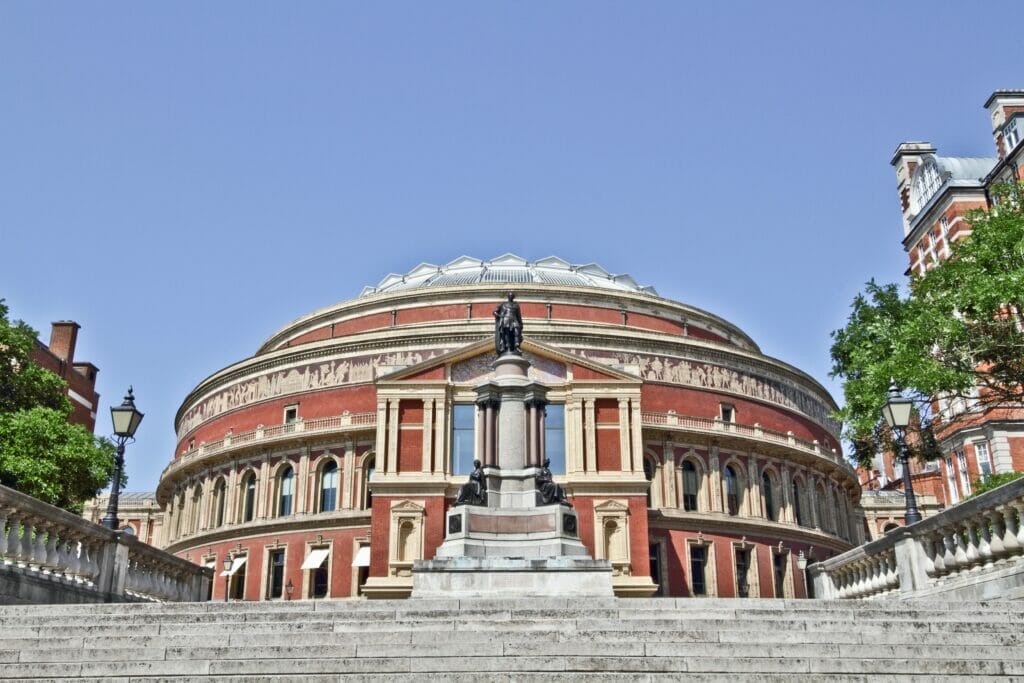 This was in memorial of Prince Albert and is a fantastic meeting spot in London.
4:30pm
Wondering what to do in the afternoon with 24 hours in London?
Head into Hyde Park, the park you can see from the Royal Albert Hall, one of London's most famous parks and definitely the largest.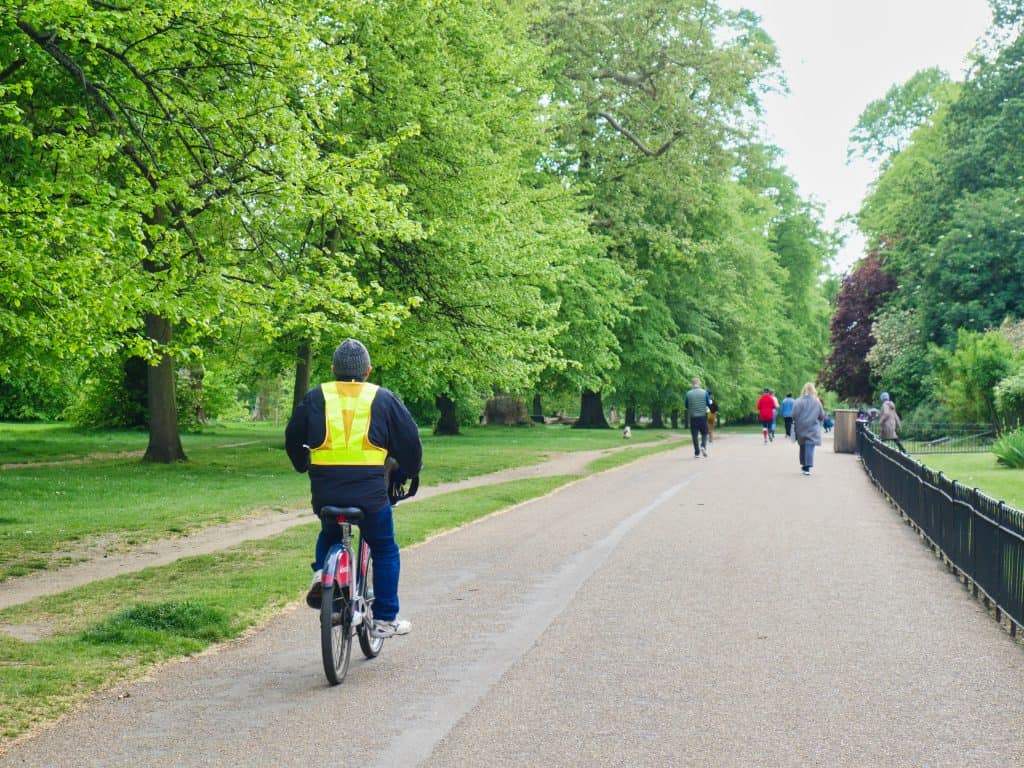 Your quest from here is to soak up as much of the park as you want while making your way to Lancaster Gate Station on the upper west side of the park (you're starting at the lower mid-west side so you want to walk into the park and keep going straight).
You can take a few routes, including ones that pass by Kensington Palace, Diana's Memorial Statue, the Peter Pan Statue, and other Hyde Park landmarks.
These are well sign-posted on the Hyde Park maps within the park.
Again, you don't want to just speed your way through London without seeing anything, so take an hour for what should be a 20 minute walk – enough time to see some things, but not so long that you're using up the rest of your time.
5:30pm
Now you're at Lancaster Gate Station, and it's time for the Central Line.
Get on the tube at this station and take this 10 minutes to Oxford Circus Station.
Evening on a London One Day Plan
5:45pm
It's nearing night in London and you're on London's busiest shopping street, Oxford Street.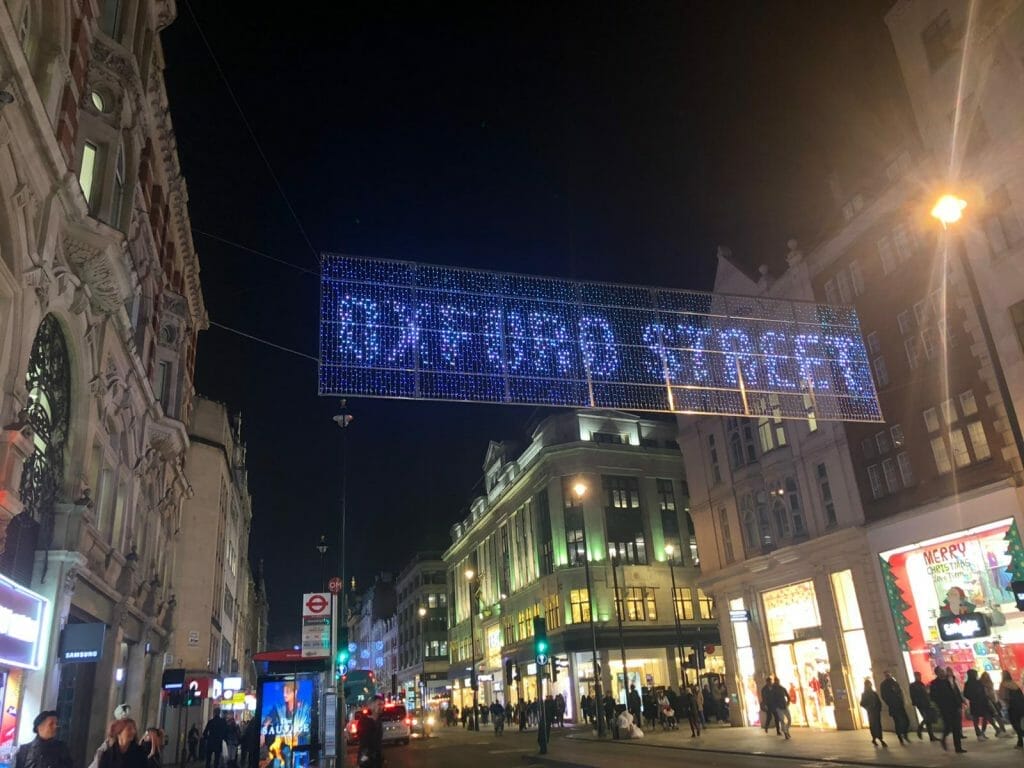 You can walk in either direction on this street to check out all of the stores, or you can continue on down another famous shopping street, Regent St, all the way past Piccadilly Circus (definitely stop and take some pictures), and ending up in the iconic Trafalgar Square.
This walk takes about 20 minutes, but, again, take an hour to make sure you can meander and appreciate what you're walking past.
6:45pm
Arrive in Trafalgar Square and admire the towering Nelson's Column, the roaring lion statues, the fountains, and the beautiful National Gallery that stands over it all.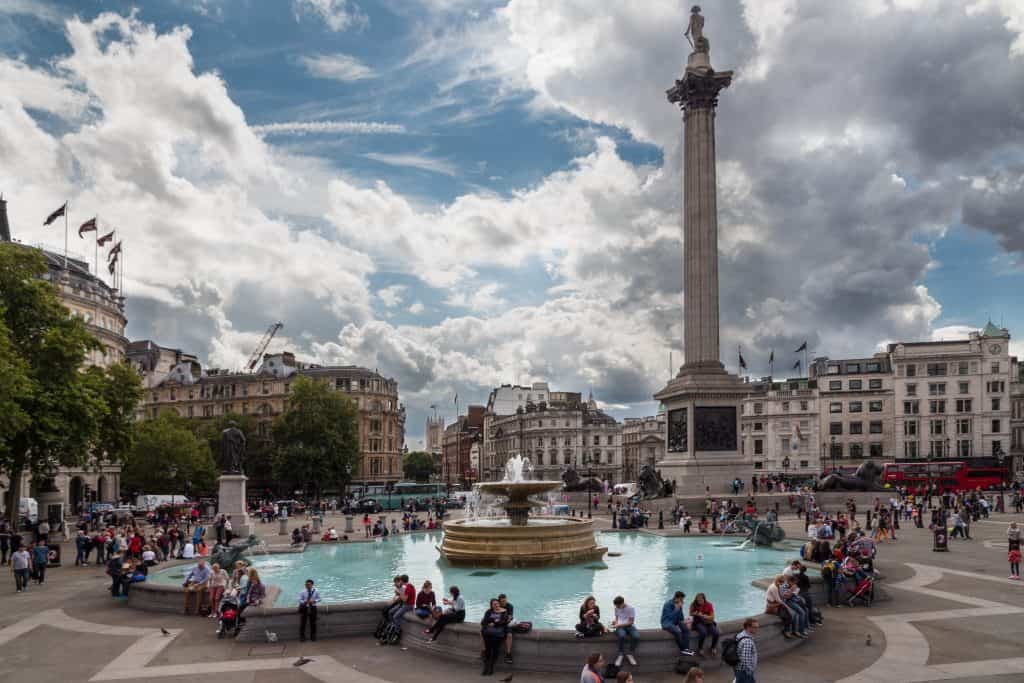 7:30pm
It's time for dinner, and you're off to eat at one of Charles Dickens' favorite pubs, the Lamb and Flag (33 Rose St, Covent Garden, London WC2E 9EB).
It takes about 6 minutes to walk there from Trafalgar Square, and the directions are below.
Dinner is later than some people around the world might eat, but 7:30pm is very much a British dinner time.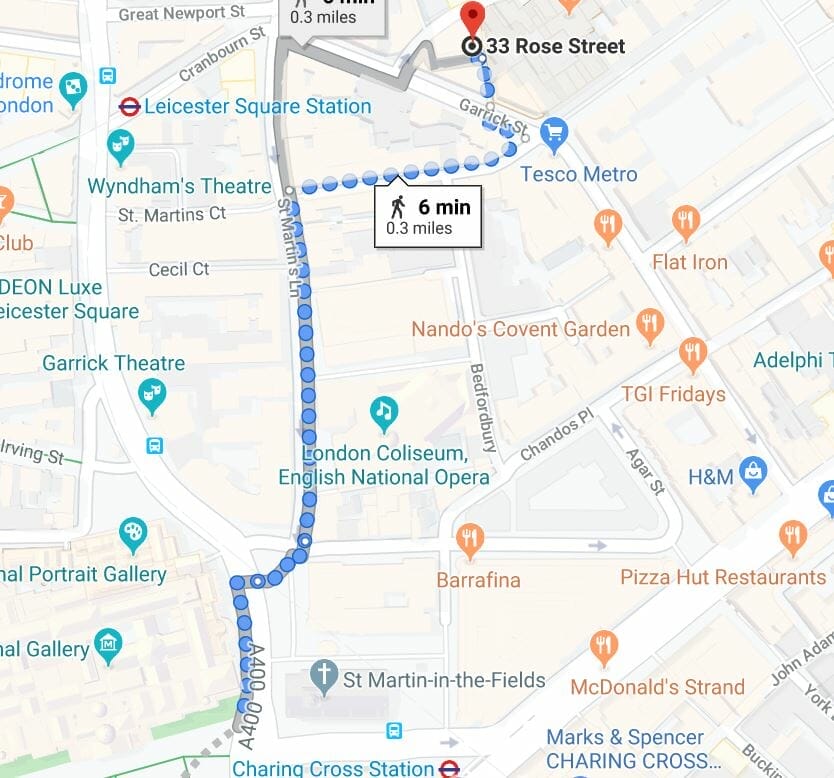 9:00pm
You've had over an hour at the pub for some dinner and drinks as a fun London date night, and from here you either call it a night if you're flagging and have some little ones with you, or you can spend the rest of the evening enjoying the street and nighttime atmosphere of Covent Garden, which you are now right next to.
Stop in another pub for more drinks, or roam the streets and soak in London at night.
This area is very safe (read more about London safety) and filled with visitors and locals alike, so no need to worry about it being dark.
And there you have it.
The best one day in London itinerary I could possibly dream up, that takes you through so many of London's iconic neighborhoods and lets you take both the tube and your own feet to see the major sights.
Of course, a one day itinerary is going to be shortened if you decide you want to spend time going in any of these attractions, but this is a good overview if you only have time to snap some pictures from the outside and keep going.
What would your ultimate one day in London look like?
Tell me in the comments!
What else should I not miss in London?
If you're visiting London soon, here's a very brief rundown of a few of my other favorites to make sure you don't miss anything!
UK Travel Planning Guide: the FAQs
🏥 Should I buy UK travel insurance?
Absolutely yes. Basic coverage is not expensive, and as a visitor you are NOT covered under the NHS. Compare policies and prices with Travel Insurance Master here, a big name in the travel insurance business, and cross that off your list.
🔌 Do I need travel adapters for the UK?
Yes, you do, otherwise you won't be able to plug in your electronics/phone/lifelines. I recommend this one, which is all-in-one so you can use it in other countries.
🚗 What do I need to drive in the UK?
The first thing you need to check out if you're planning on renting a car in the UK is this guide to driving in the UK for visitors – the roads, signs, and driving experience will likely not be what you're used to and it's essential to prepare yourself to stay safe and aware.
🛌 What's the best way to book hotels in the UK?
For UK hotels, Booking is the best site as it offers free cancellation on many properties. If you want an apartment, I always recommend VRBO over AirBnb.
📳 Will my phone work in the UK?
Yes – if you set it up right. Check out my guide on making your foreign phone work in the UK to ensure that you get the type of service you need.
🚿 Can I drink the water in the UK?
Yes, UK water is great and perfectly safe. But drink out of taps in any kitchen or use water fountains. Double check before drinking out of the taps in hotel bathrooms, though, as they may be on a different system.