This post contains affiliate links for which I may make a small commission to help keep the site running. You will not be charged extra for these items had you not clicked the links. Thank you for your help to keep the site running!
September is a confusing month for London.
The days are getting shorter, but the weather usually still allows for comfortable outdoor activities (either that or we just don't want to give up on the summer yet so we suck it up).
However, finding things to do in London in September is as easy as ever.
It's not a jam-packed month like London in August or December, but September has its place for a city-in-transition, and there's plenty going on in the capital to still make the most of it.
As always, you can still access many attractions in London for a reduced price with the London Pass.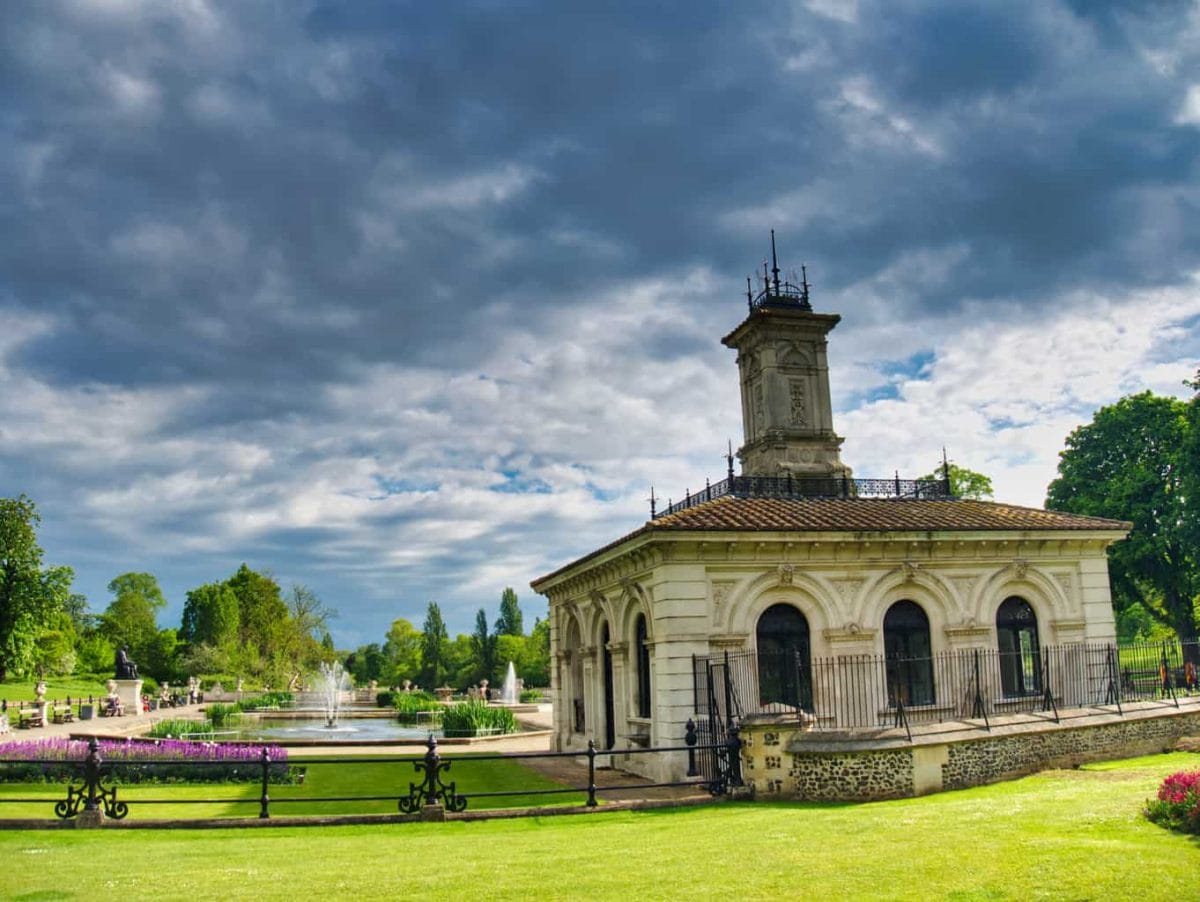 Hey! Sidenote! Planning on visiting the UK or moving to the UK?

For more advice, photos and friendly help, click here to join my UK Travel Facebook group to carry on the conversation with fellow travelers and UK experts.
Wait, stop!
Before you keep reading, I just wanted to make sure you know about my expert 7-day London itinerary that includes all of the iconic attractions plus off-the-beaten path activities and restaurants, as well as step-by-step walking and public transportation directions!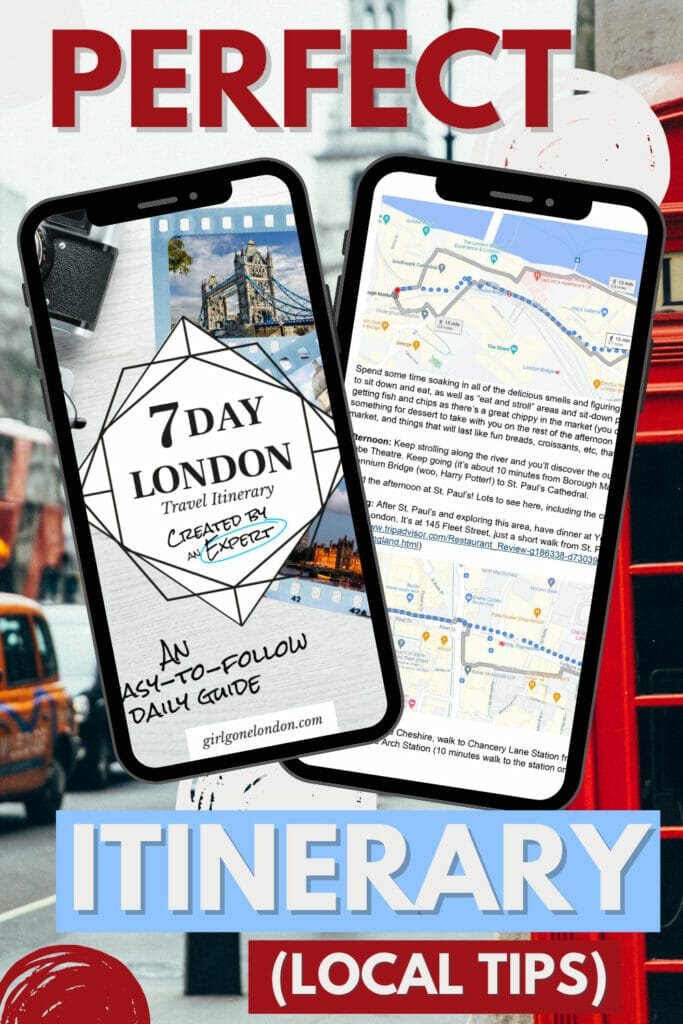 It can be stressful spending so much money on a London trip and not knowing if you're fitting everything in or making the most of your time.
To help you out, I've taken my 10 years of London experience (starting as a visitor and then as a resident) to make sure that you have the ultimate step-by-step itinerary that will make sure you see the real London.
And, hey, if you're not coming for exactly 7 days or already have some plans, don't worry, as it's editable so you can mix around the days, incorporate your own ideas, or pick and choose which days to follow.
Also, sharpen up on your 'how sad the summer is over' small talk, because that's all you'll hear in September in London.
The seasons change like clockwork every year, but somehow it always takes us by surprise as if we thought that this would be the year the few mediocre months of mild sunshine would finally last forever.
Whoever said "the sun never sets on the British empire" was greatly misinformed.
Anyway, onto the best things to do in London in September!
What to Pack for London in September
The ultimate rule to keep in mind when visiting London in September is to bring lots of layers.
It could be scorching hot or pretty cold, rainy or sunny, so, you know, bring everything.
1. Light rain jacket
You're not going to need to bring your heaviest parka, but you should bring some sort of windbreaker or light rain jacket.
I absolutely love this one and prefer to have a bit of color when I'm walking around amidst the grey skies, and Guy uses one like this to keep him dry and warm.
The benefit of a rain jacket is it's going to keep you warm while also protecting you from the rain, and you can wear an all-purpose rain jacket in London in September and know that you're covered for a lot of the weather outcomes.
2. Funky umbrella
Unless you visited during the summer of 2018 when it was dry for like 60 days over the summer and there was such a heat wave that London thought the world was coming to an end, you should always carry an umbrella with you.
Make sure to get a small one with a cute print like this one so that you're still a little bit fashionable and you can keep it tucked away in your purse or backpack.
We prefer to still carry umbrellas around even if we do have rain jackets, because the umbrella is going to keep your feet and the rest of your body a bit more dry.
There's nothing like spending an evening on the tube smushing your socks around your wet shoes.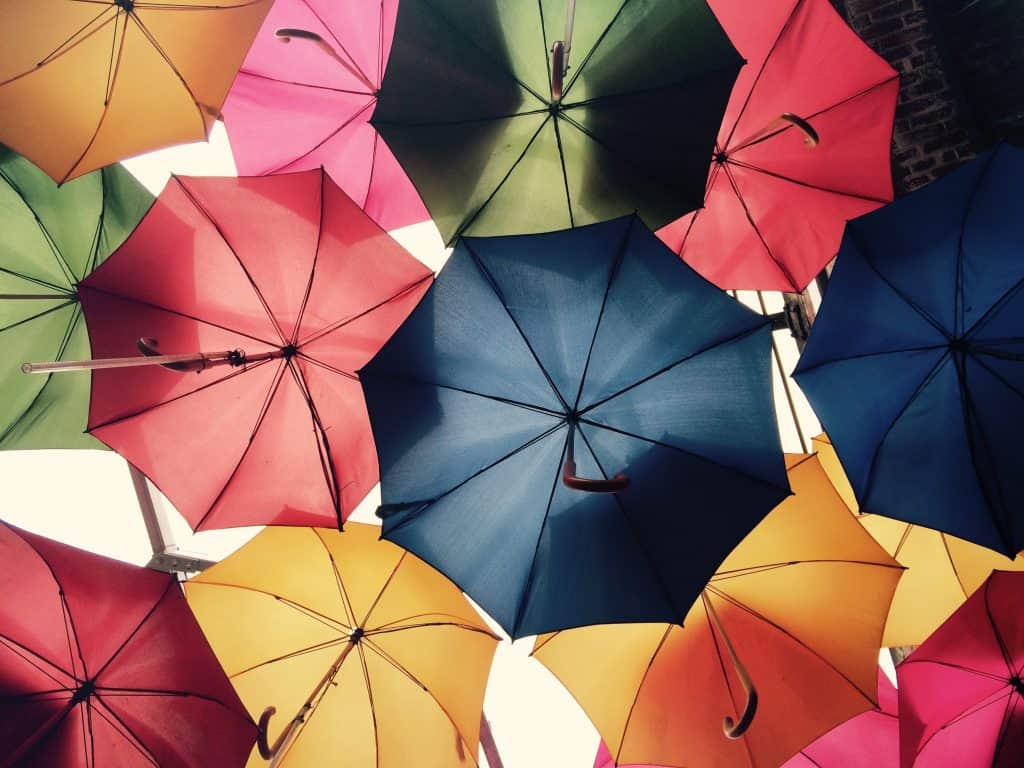 3. Sunscreen
Did I mention that September in London can go a few different ways?
Either use a moisturizer with sunscreen like this one or carry around some specific waterproof sunscreen like this brand so that you're equipped in case you want to spend a lazy day hanging out in the sun in the park or something.
4. Small backpack
Even as someone who works in London, I'm constantly carrying around a backpack to hold my extra stuff.
If you're out and about touristing it up, you're really going to want a way to hold snacks (priorities, people) and other London essentials.
I use this one and highly recommend it for its comfortable straps and choices in prints.
5. Water bottle
Finding free water in London is becoming slightly easier nowadays with the recent move to encourage reusable water bottles like this awesome filtration one, but it can still be a bit of a hassle.
London is pretty expensive, however, so you're not going to want to be buying water bottles everywhere you go.
The kids can use ones like these to prevent spillage while you can get all fancy with ones like these for your lemon water.
6. Sunglasses
Seriously, September can be super sunny and you're going to want a way to keep the rays out of your face, especially if you're walking around outside.
My current pair are Disney themed, because of course, but I also really like these ones for girls and this pair for guys.
My number one travel tip when it comes to sunglasses is to not purchase the most expensive ones ever – there is a high chance they're going to get dropped in a river, fall of your head into traffic, or fall out of your back in the path of an oncoming child who doesn't have a care in the world about your possession – keep it cheap.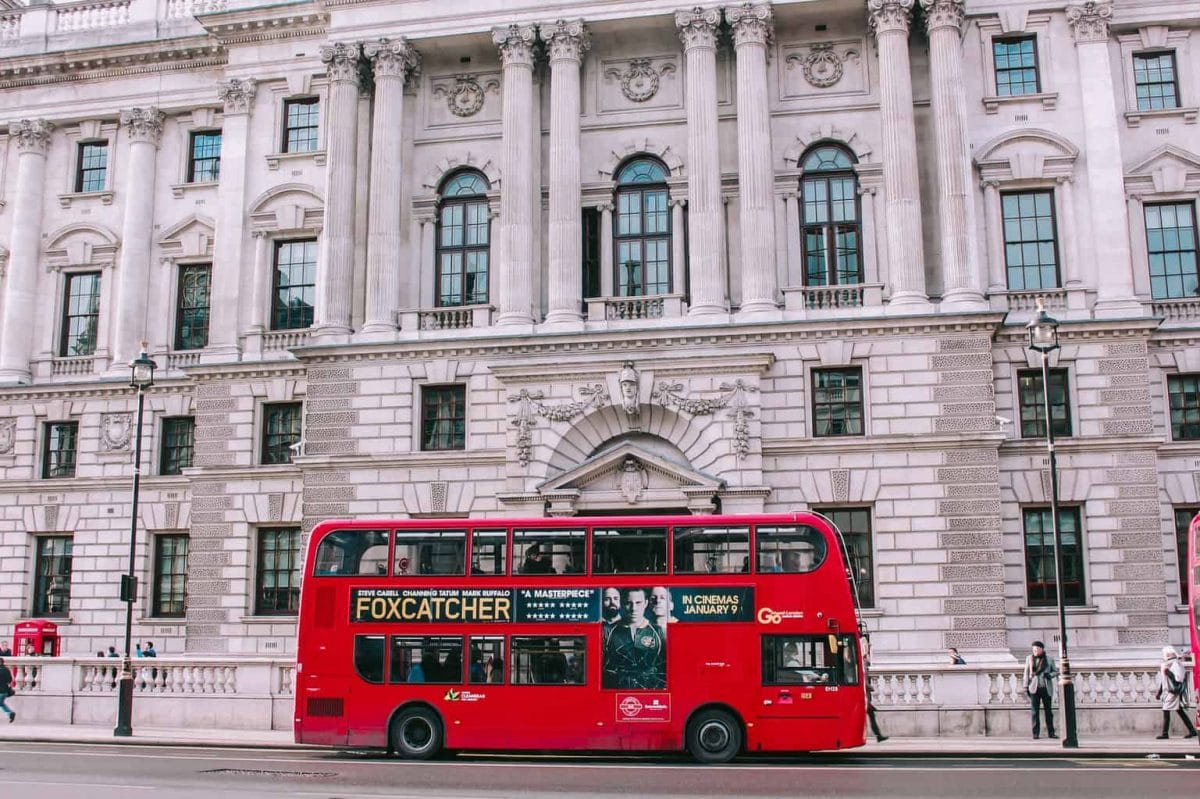 Best Things to Do in London in September for Couples
7. Science Museum Lates
I just love a good visit to the Science Museum in London's Kensington neighborhood (closest tube station: South Kensington).
It's one of the best things to do in London at night and I could go again and again.
When I used to live in the area, I would spend hours here roaming the galleries and immersing myself in the interactive technology.
The summer is a great month to catch one of the Science Museum's late-night events.
From talks on chocolate to alien lifeforms to genetics, there's sure to be something that you're interested in depending on the topic that month.
If you can't catch one of the events, still go and visit during the day. There's something about the lighting in September that just makes the Science Museum such a nice place to be.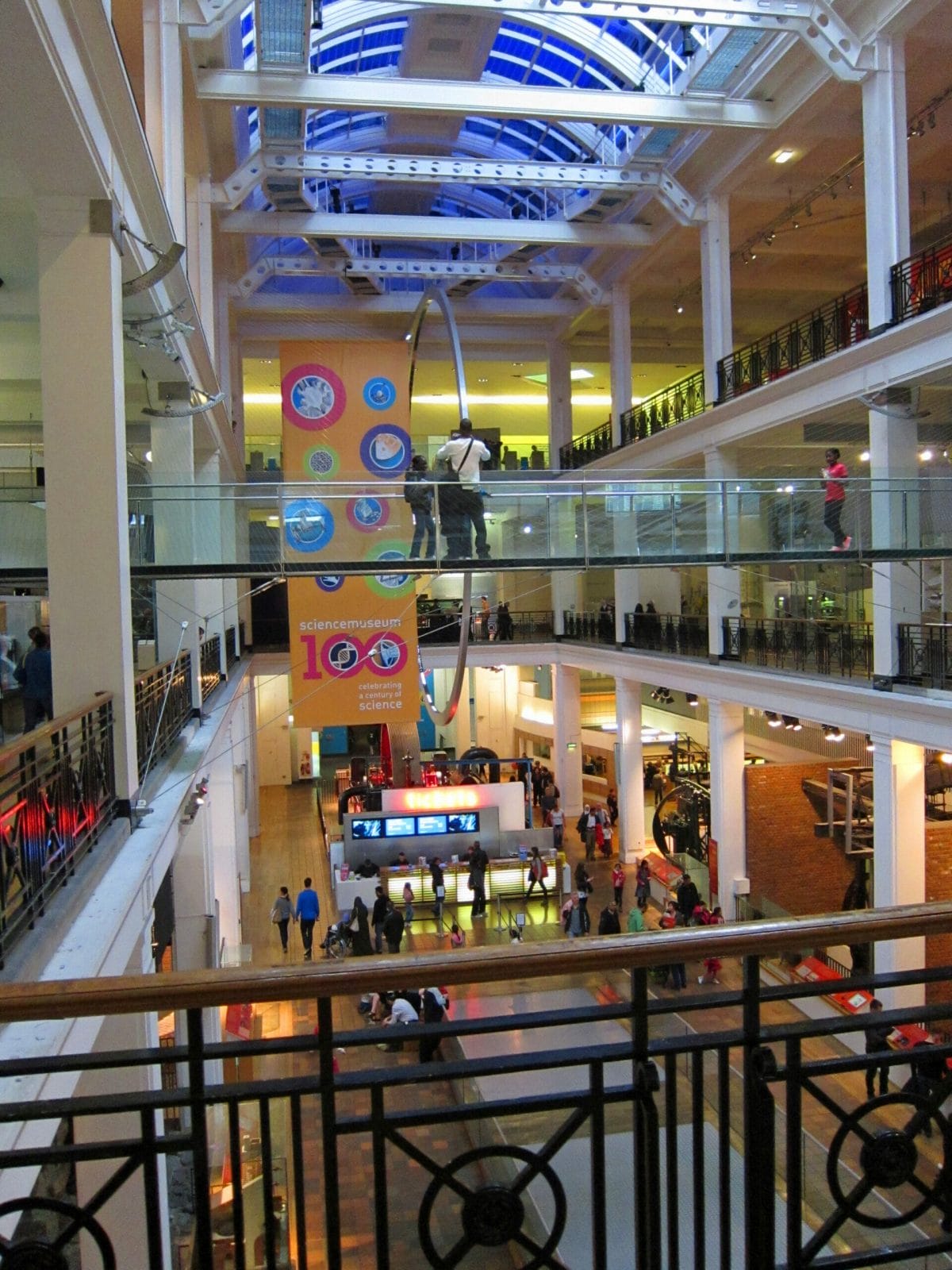 8. Kinky Boots: The Musical
After its success on Broadway and multiple Tony awards, Kinky Boots the Musical came to the West End.
Based on the "true story of a Northampton shoe factory which turns around its fortunes by catering to drag queens," Kinky Boots is open at the Adelphi Theatre in the heart of London.
The feel good nature of Kinky Boots is great for a September viewing as everyone heads back to school or back to work after a long vacation.
Pair a night in the West End with dinner somewhere nearby that does a theatre dinner menu and you've got yourself a great date night or family night out to enjoy the last of the summer evening sunshine.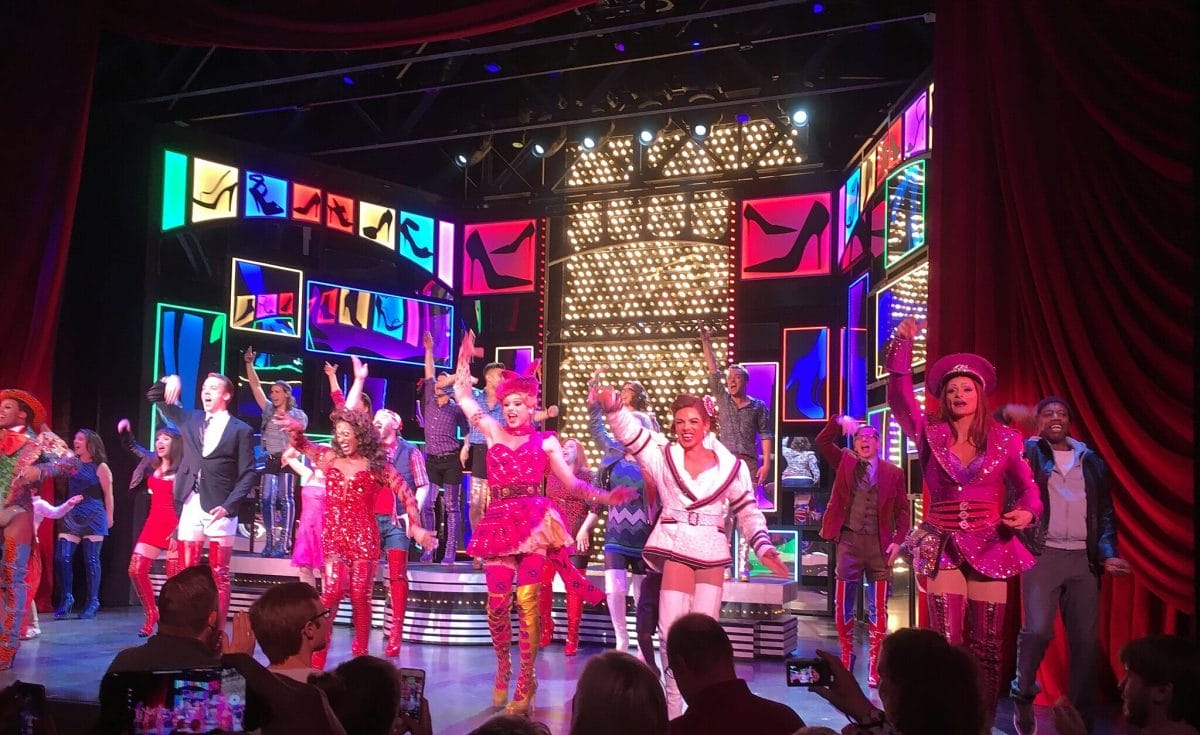 9. Free Film Festivals
Throughout the month of September, you can brave the slowly dipping temperatures at outdoor film screenings across the city.
From watching Legally Blonde on the Southbank to enjoying a James Bond film while floating in a pool (stranger things have happened at outdoor film screenings, trust me), take advantage of the weather and join hundreds of your newest best friends as you watch a movie outdoors.
Don't forget to pack a backpack filled with snacks so you're well prepared to keep everyone (in your family, but also in the general area) happy and full.
Especially if at any point it turns to rain.
Oh, and one final thing: many venues require that you bring your own blankets if you're sitting on the ground, so check in advance what the seating arrangements are so you're not caught out sitting on a pile of dirt when you thought you'd be given a chair all to yourself.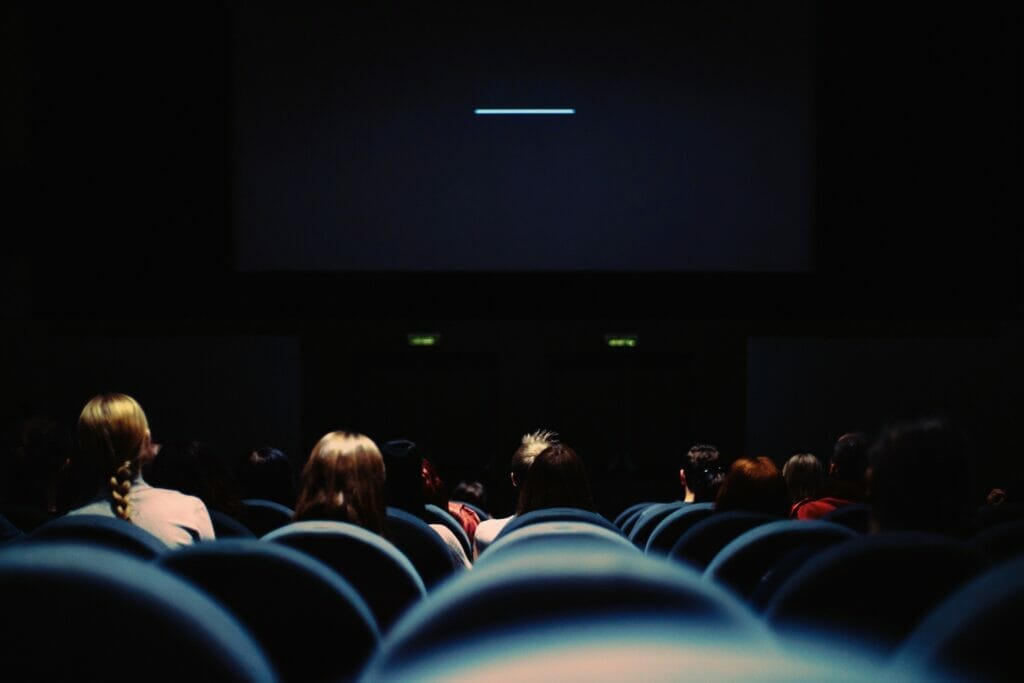 What to Do in London in September for Families
Kensington Palace
One of my favorite things to do in London in September is to visit Kensington Palace.
Situated in Hyde Park, Kensington Palace is Will and Kate's current home and a worthwhile visit any day of the year.
But until the end of September, you can often explore the gardens with a free tour, and let me tell you, there is nothing more quintessentially British than exploring the gardens of a royal residence.
Maybe you'll even catch a glimpse of the latest royal baby?
A girl can dream.
Click here to book tickets to Kensington Palace.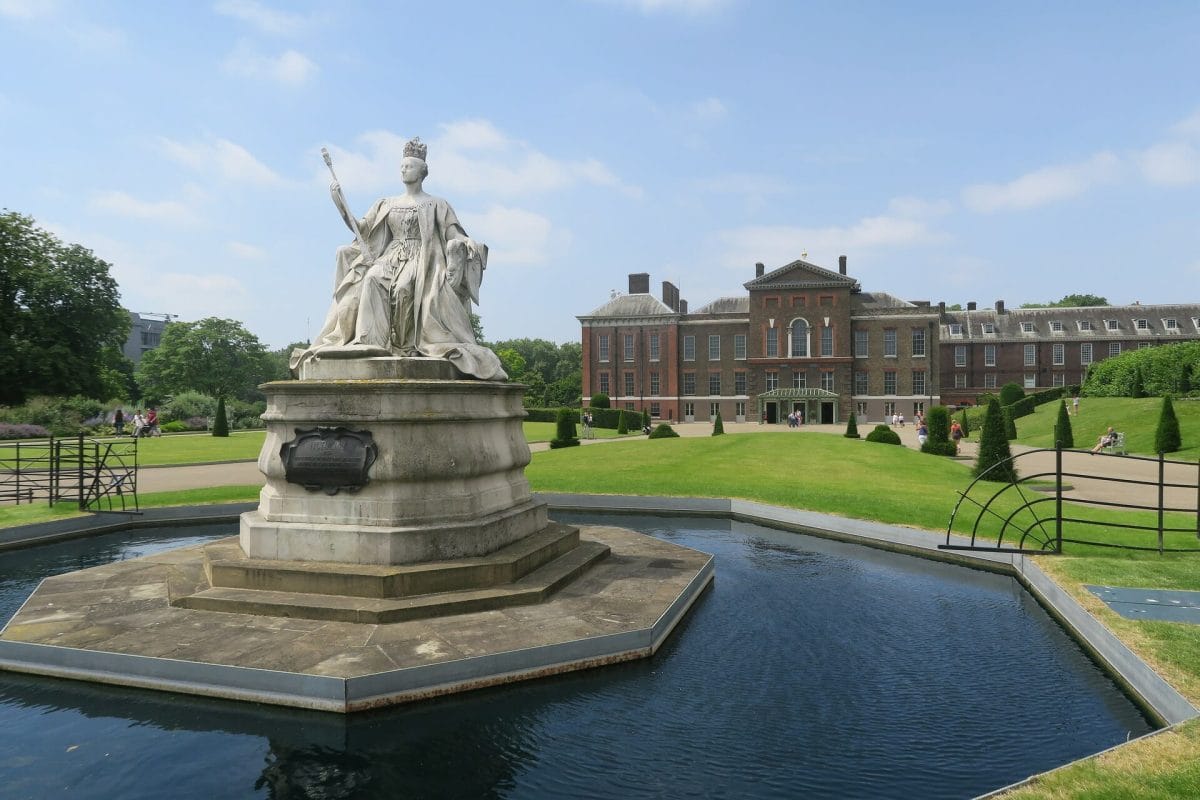 The River Thames is the longest river in England and runs from the Cotswolds through London and out to the sea.
Every September, the Thames Festival Trust (who knew that was a thing?) is obsessed with everything Thames-related and hosting events, boat tours, and walks along the river.
Many events are free; just remember it's pronounced "TEMZ", not "THAIMS" and you'll be all set to fit right in as a river enthusiast.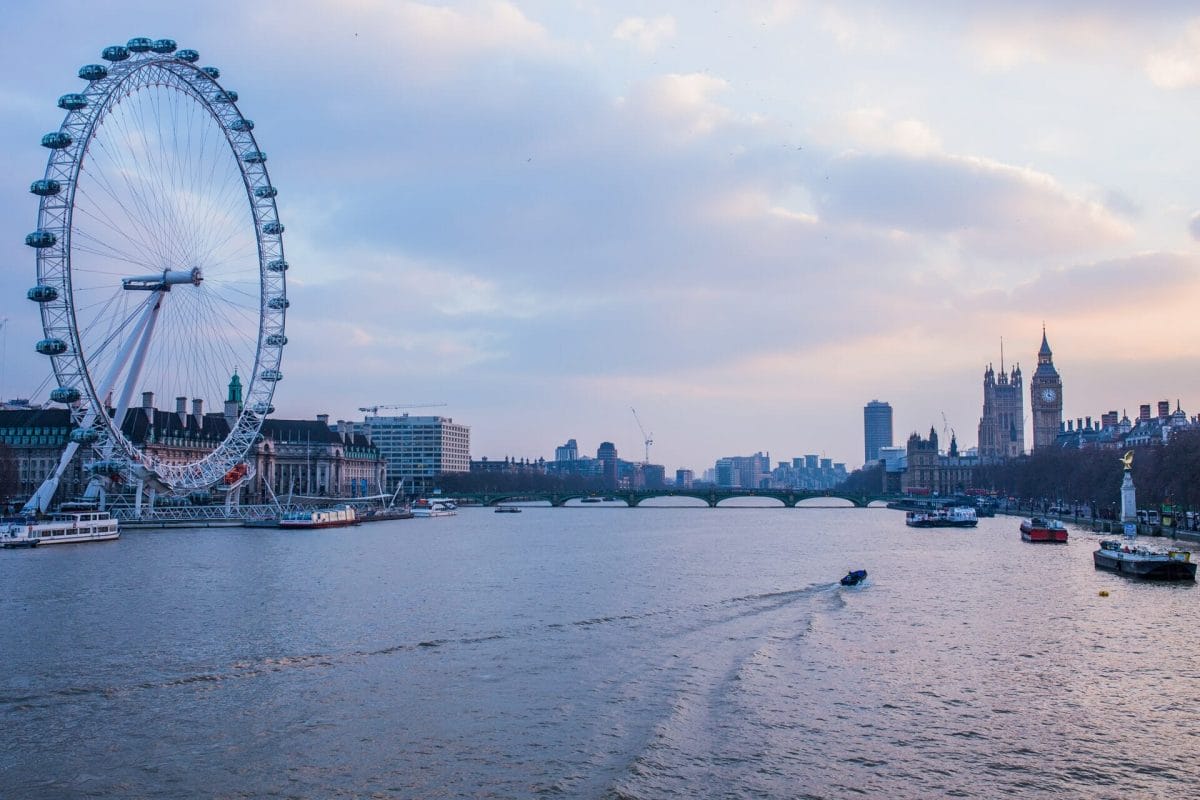 Richmond Park
Unlike the perfectly groomed central London parks and gardens, Richmond Park offers a more 'natural' day away from it all.
Famous for its deer and wildlife, the early days of September in London are a great time to visit while it's still warm enough to sit around and talk about life as opposed to freezing your butt off and pretending that you're having a great time getting frostbite.
Keep an eye out for the park schedule as they often offers free "open days" where you can learn more about the history of the park and go on guided tours.
Even better? Free pony rides.
In fact, it's a great attraction in London for toddlers who will appreciate just being able to run around in the open space and see the wildlife.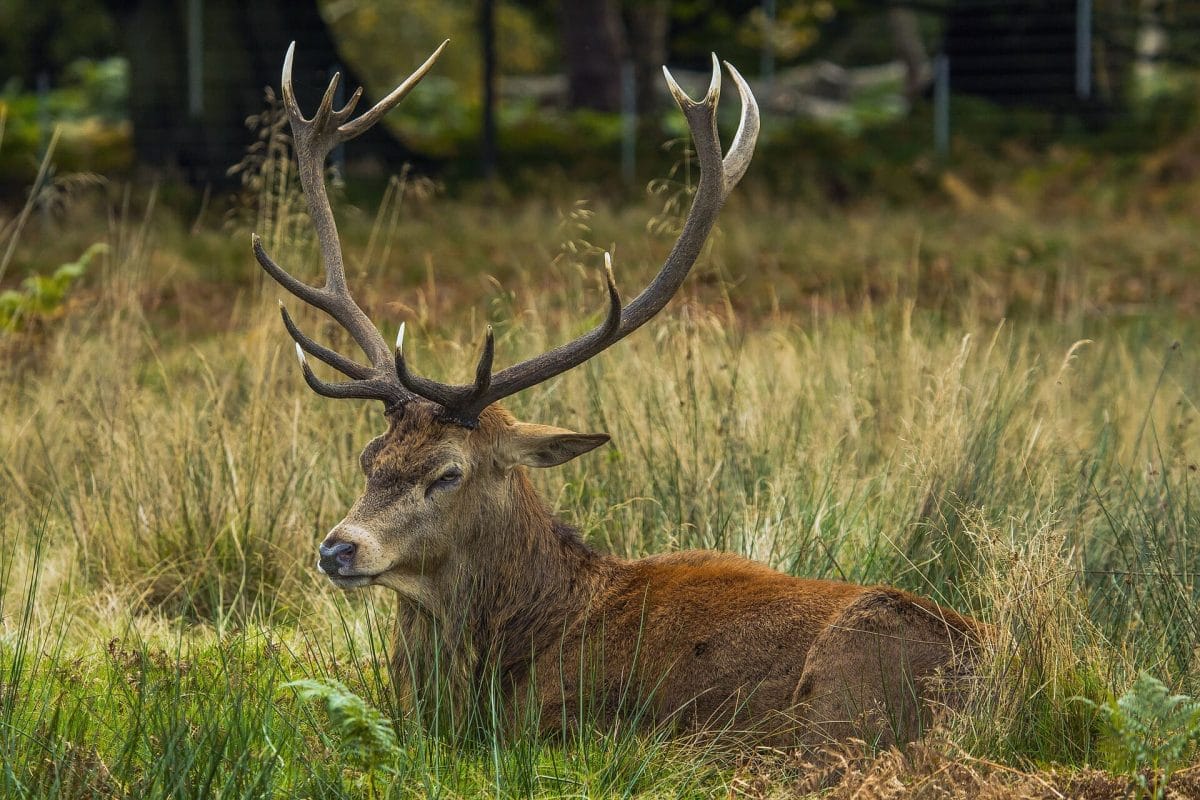 Iconic September Things to Do in London
Columbia Road Flower Market
Every Sunday in London's East End, you can embrace your inner hipster by strolling along Columbia Road and checking out local shops, galleries, and flower stalls.
This is a great departure from some of the more notable (and thus touristy) markets in London like Borough Market.
It's not on every single "things to do in London" list ever, which means that you have a better chance of actually doing as the Londoners do and meeting some local people rather than just fighting your way through swarms of group tours.
It's also a great date idea in London!
You'll find them from around 8am to 3pm, so don't leave it too late or you'll miss out.
Don't forget to stop and smell the roses. STOP GROANING, I HAD TO.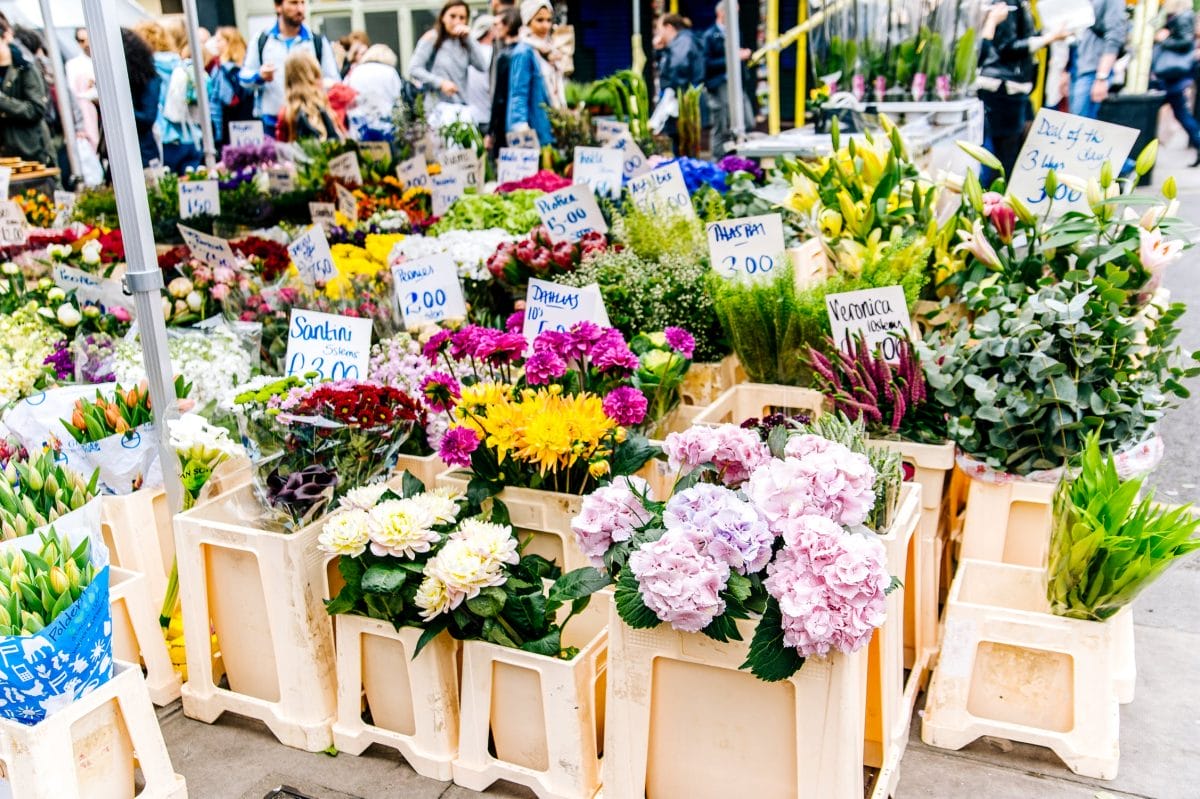 Walk along the Southbank
The Southbank is a great place to walk around in September when it's still warm enough to not be in your winter boots and the sun is glistening off the water.
In addition to some famous attractions like the London Eye (though you'll want to check out my article on whether the London Eye is Worth it) and the London Aquarium (again, see my take on what to avoid in London), there are loads of places to sit and enjoy a picnic on a bench or little patches of greenery to soak up some nature.
The best part is that it's completely free, so when it comes to choosing from the things to do in September in London, it gets high marks for not emptying your wallet and also getting you out and about.
You can also take a hop-on/hop-off walking tour that will drop you off around Southbank for some exploring time – click here to book tickets.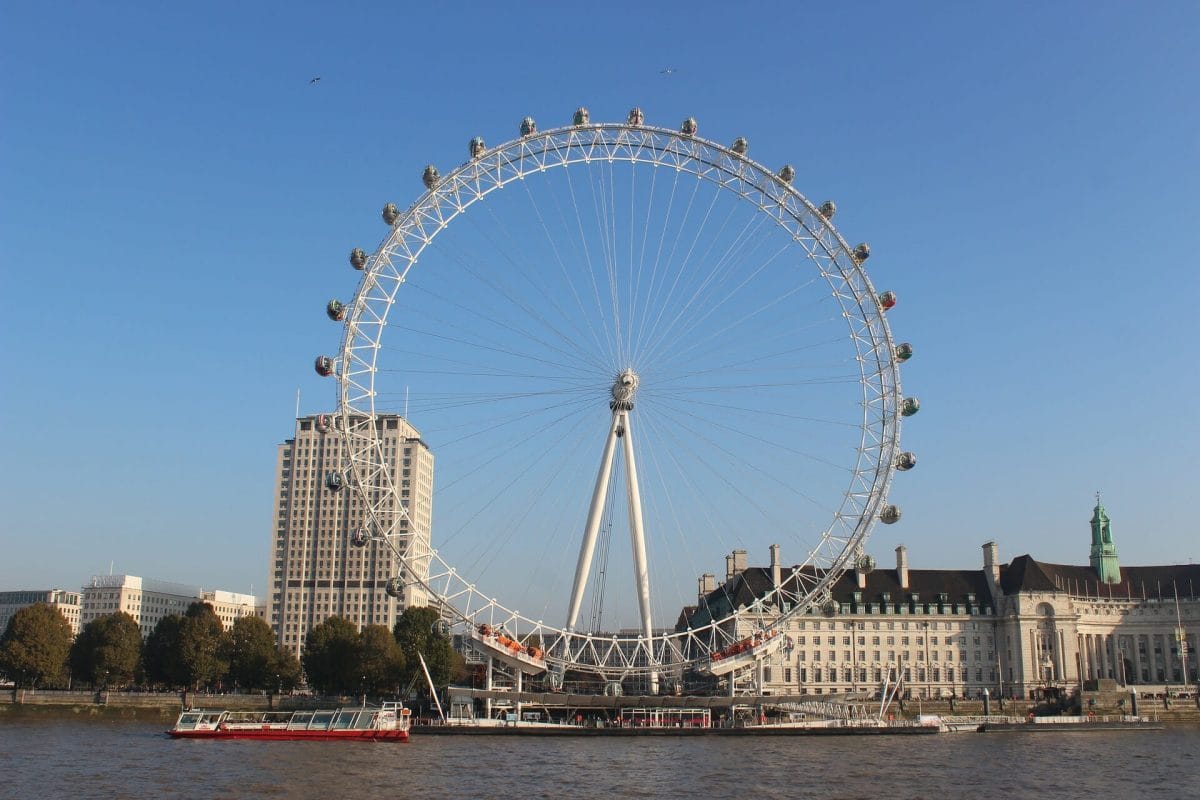 Buckingham Palace
September is the last month that you can visit Buckingham Palace before Queeny gets home and it's closed again for visitors for the remainder of the year, so if you were thinking about buying tickets to Buckingham Palace, make sure to schedule your trip for September.
We've done the Buckingham Palace tour once before and it was a unique experience.
We got to go into the backyard, basically, after we had finished touring the rooms we were allowed to go in, and it really helps to highlight the importance that Britain as a whole places on the Royal Family.
As Americans, it was interesting to look through history from that lens and see the important meeting rooms and reception rooms used by the Queen.
Click here to book tickets to Buckingham Palace ahead of time before they sell out.