This post contains affiliate links for which I may make a small commission to help keep the site running. You will not be charged extra for these items had you not clicked the links. Thank you for your help to keep the site running!
September is a confusing month for London.
The days are getting shorter, but the weather usually still allows for comfortable outdoor activities (either that or we just don't want to give up on the summer yet so we suck it up).
However, finding things to do in London in September 2023 is as easy as ever.
It's not a jam-packed month like London in August or December, but September has its place for a city-in-transition, and there's plenty going on in the capital to still make the most of it.
As always, you can still access many attractions in London for a reduced price with the London Pass.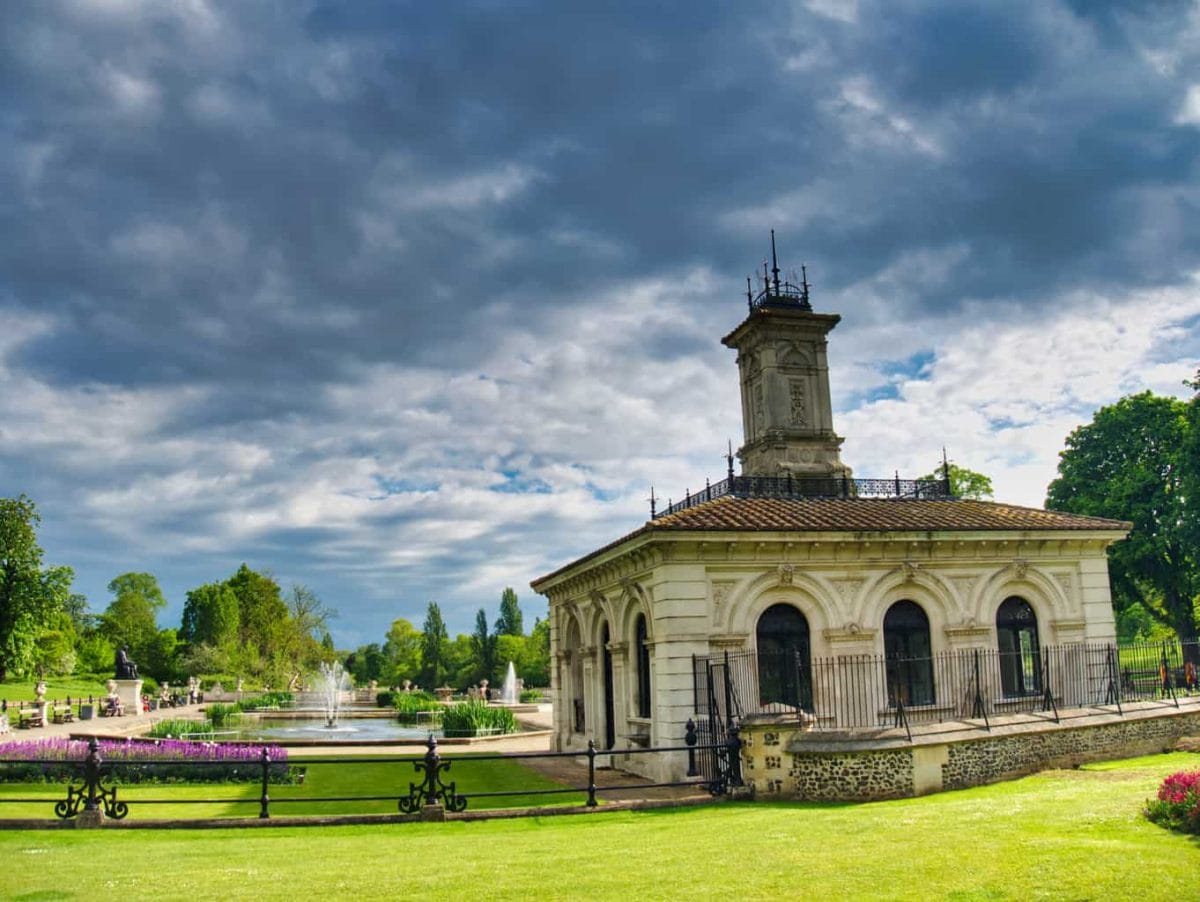 GET A

FREE

LONDON INTRO GUIDE and ACCESS TO MY FB GROUP
Start your planning with this "Intro to London" guide and access to my London planning Facebook group!
Wait, stop!
Before you keep reading, I just wanted to make sure you know about my expert 7-day London itinerary that includes all of the iconic attractions plus off-the-beaten path activities and restaurants, as well as step-by-step walking and public transportation directions!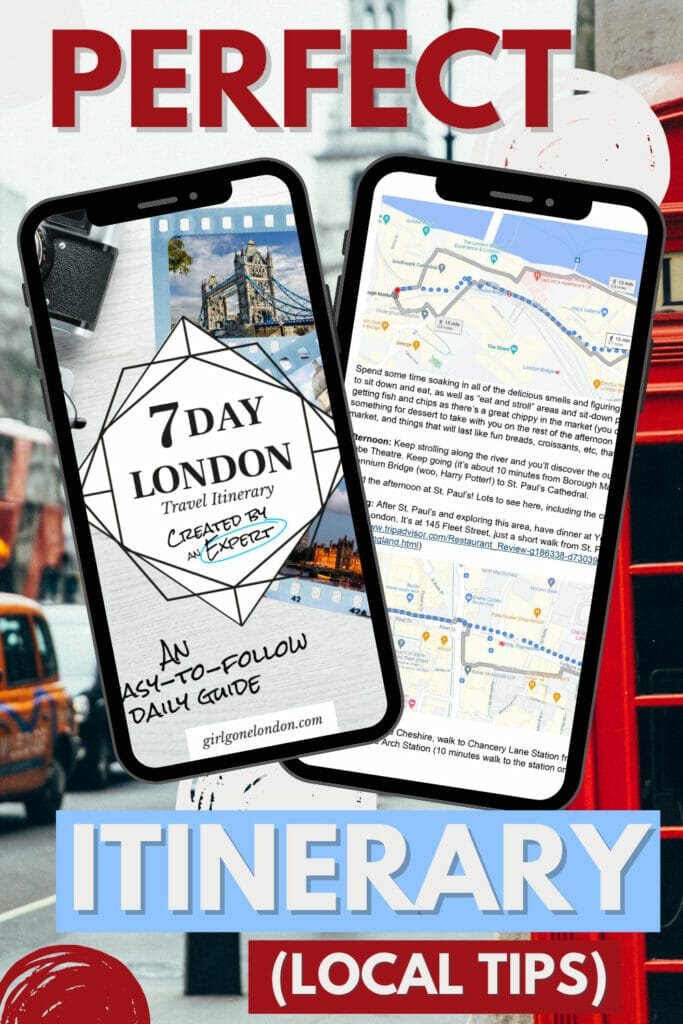 It can be stressful spending so much money on a London trip and not knowing if you're fitting everything in or making the most of your time.
To help you out, I've taken my 10 years of London experience (starting as a visitor and then as a resident) to make sure that you have the ultimate step-by-step itinerary that will make sure you see the real London.
And, hey, if you're not coming for exactly 7 days or already have some plans, don't worry, as it's editable so you can mix around the days, incorporate your own ideas, or pick and choose which days to follow.
(or click here for the popular personalized itinerary option to exactly suit your needs!)
Also, sharpen up on your 'how sad the summer is over' small talk, because that's all you'll hear in September in London.
The seasons change like clockwork every year, but somehow it always takes us by surprise as if we thought that this would be the year the few mediocre months of mild sunshine would finally last forever.
Whoever said "the sun never sets on the British empire" was greatly misinformed.
Anyway, onto the best things to do in London in September!
The Absolute Must-Knows (from a Londoner)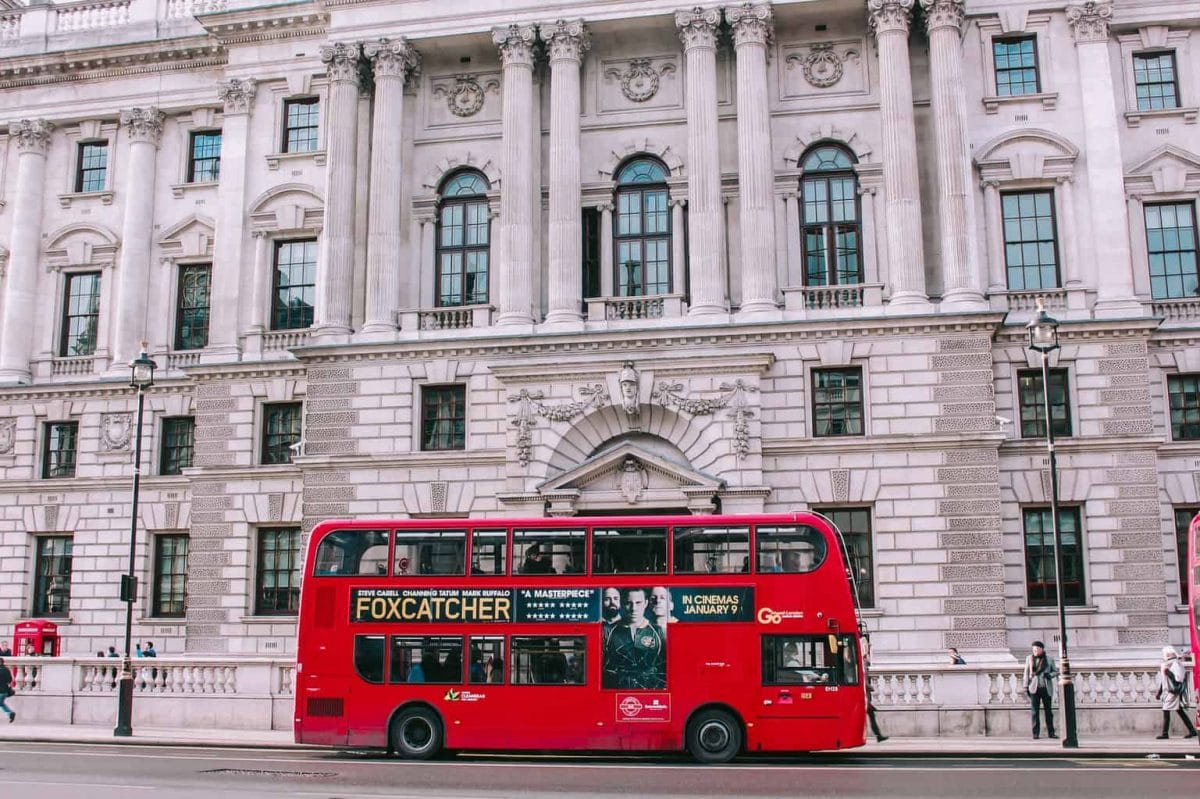 Best Things to Do in London in September for Couples
I just love a good visit to the Science Museum in London's Kensington neighborhood (closest tube station: South Kensington).
It's one of the best things to do in London at night and I could go again and again.
When I used to live in the area, I would spend hours here roaming the galleries and immersing myself in the interactive technology.
The summer is a great month to catch one of the Science Museum's late-night events, and the event happens on the last Wednesday of each month.
From talks on chocolate to alien lifeforms to genetics, there's sure to be something that you're interested in depending on the topic that month.
If you can't catch one of the events, still go and visit during the day.
There's something about the lighting in September that just makes the Science Museum such a nice place to be.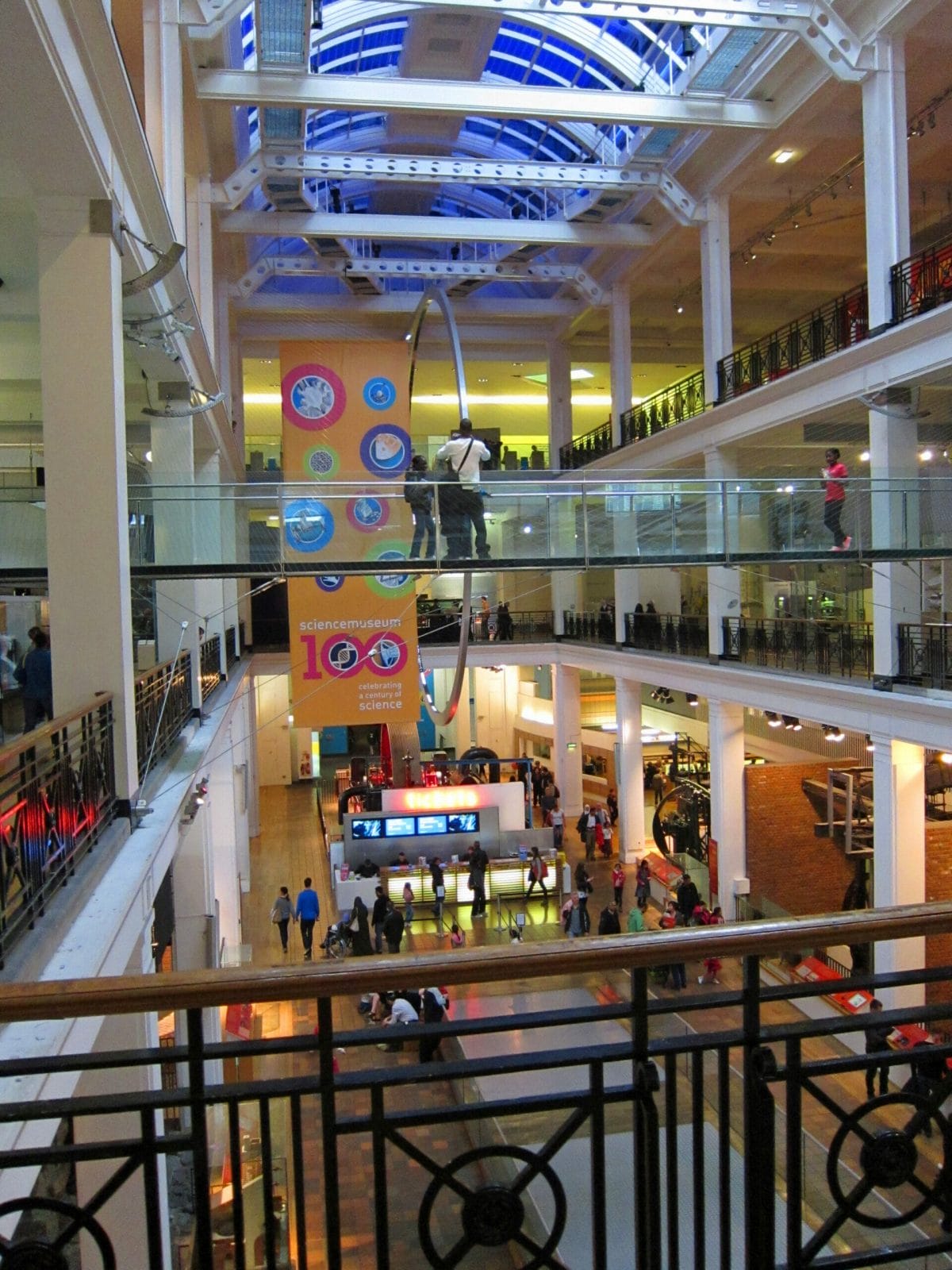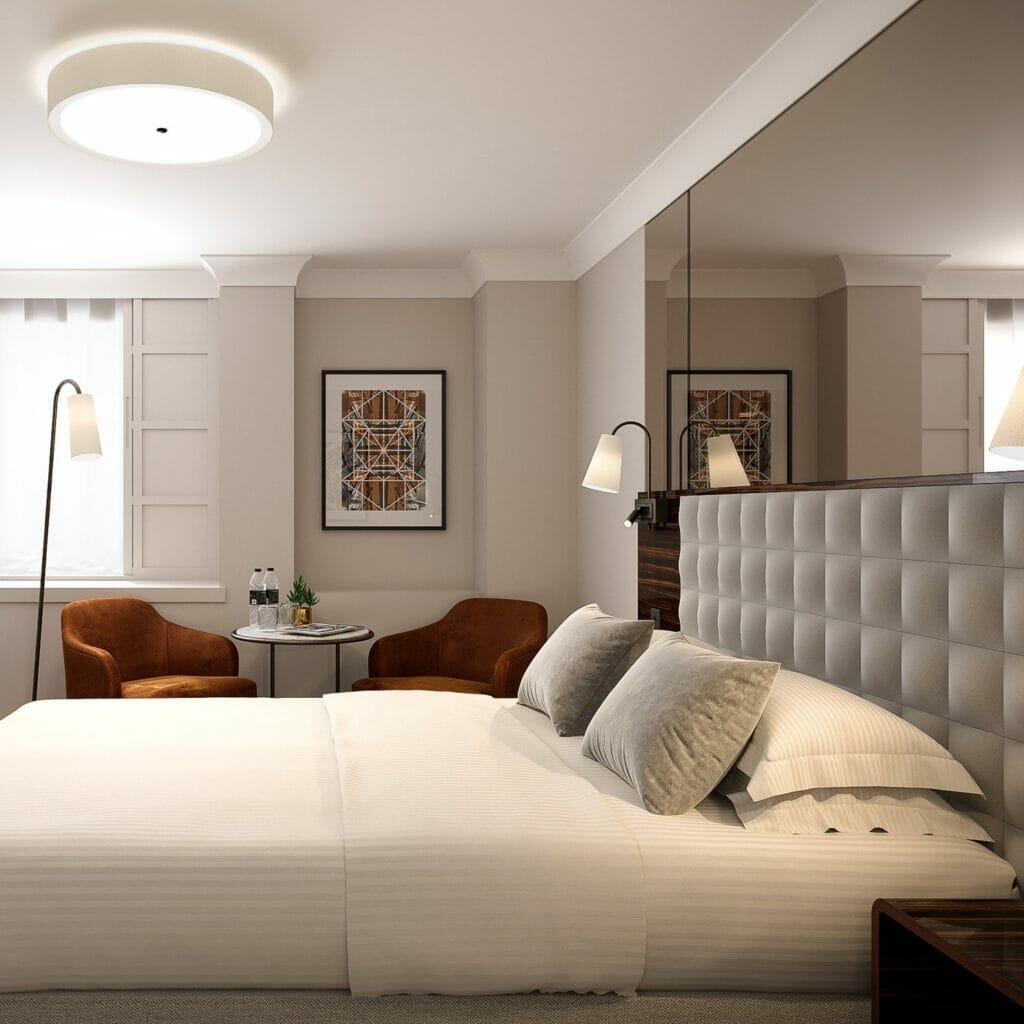 While the more recent film version of the musical has swept the globe, that movie was an adaptation of the real musical, playing on the West End, featuring Matilda, Miss Honey, Trunchbull and all of your Matilda favorites.
This is a fun, heart-warming, family-friendly thing to do in London in September, and what better way to tie in the back to school season than joining the cast of this incredible musical as they navigate the sometimes treacherous waters of school while singing and dancing their way to freedom from the Trunchbull.
IMPORTANT: are you coming to the UK from abroad?
In case you're reading this from outside the UK and will be a foreign visitor here, you need to know these 2 things to stay safe and save money.
Travel insurance – you need it when going overseas! I use

this site

to get the best quotes and purchase my packages from. Do not skip this – having medical coverage abroad as well as other coverage in case of missed flights, lost luggage, etc is essential. As I said, I have never gone wrong using

this site

.
3. Free Film Festivals
Throughout the month of September, you can brave the slowly dipping temperatures at outdoor film screenings across the city.
From watching Legally Blonde on the Southbank to enjoying a James Bond film while floating in a pool (stranger things have happened at outdoor film screenings, trust me), take advantage of the weather and join hundreds of your newest best friends as you watch a movie outdoors.
Don't forget to pack a backpack filled with snacks so you're well prepared to keep everyone (in your family, but also in the general area) happy and full.
Especially if at any point it turns to rain.
Oh, and one final thing: many venues require that you bring your own blankets if you're sitting on the ground, so check in advance what the seating arrangements are so you're not caught out sitting on a pile of dirt when you thought you'd be given a chair all to yourself.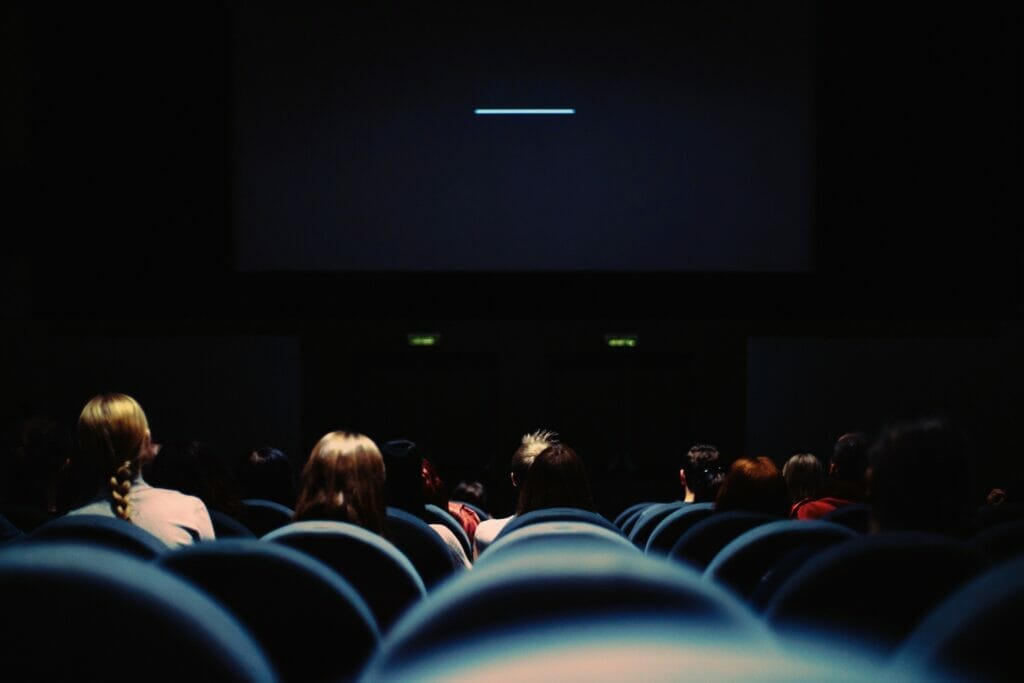 What to Do in London in September for Families
4. Kensington Palace
One of my favorite things to do in London in September is to visit Kensington Palace.
Situated in Hyde Park, Kensington Palace is Will and Kate's current home and a worthwhile visit any day of the year.
But until the end of September, you can often explore the gardens with a free tour, and let me tell you, there is nothing more quintessentially British than exploring the gardens of a royal residence.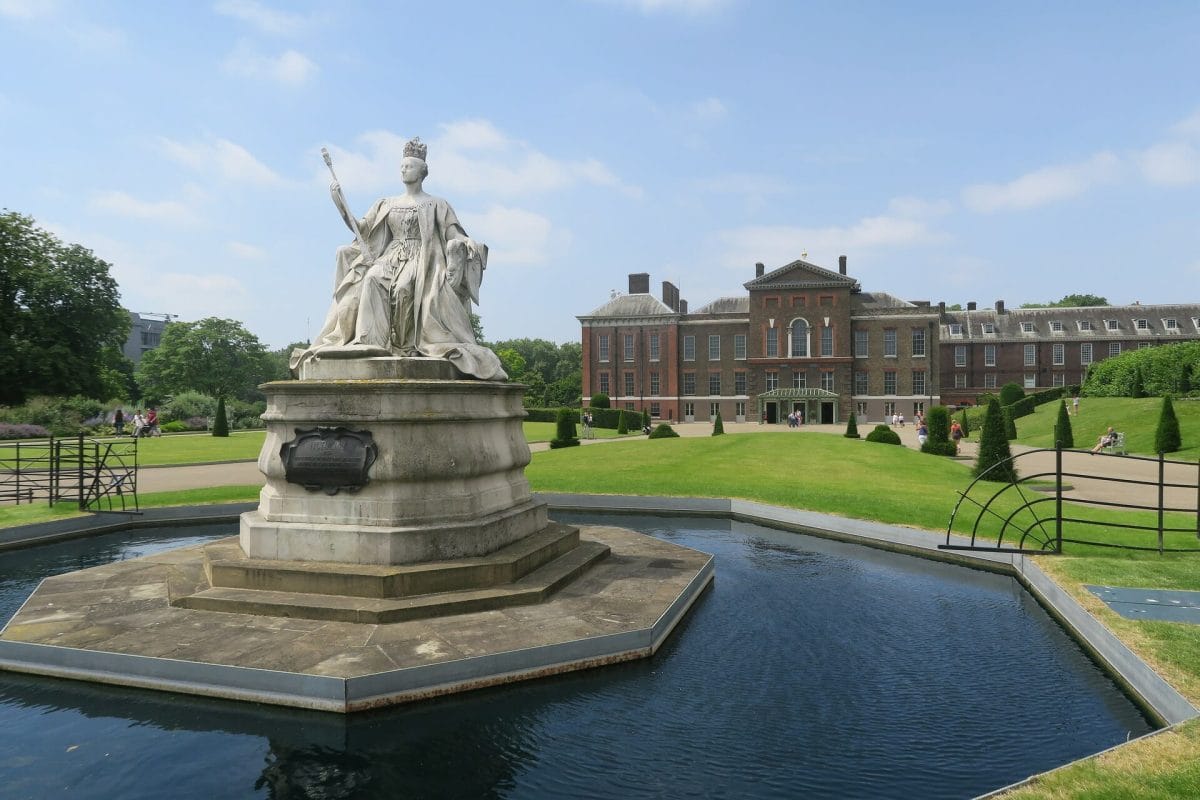 The River Thames is the longest river in England and runs from the Cotswolds through London and out to the sea.
Every September, the Thames Festival Trust (who knew that was a thing?) is obsessed with everything Thames-related and hosting events, boat tours, and walks along the river.
Many events are free; just remember it's pronounced "TEMZ", not "THAIMS" and you'll be all set to fit right in as a river enthusiast.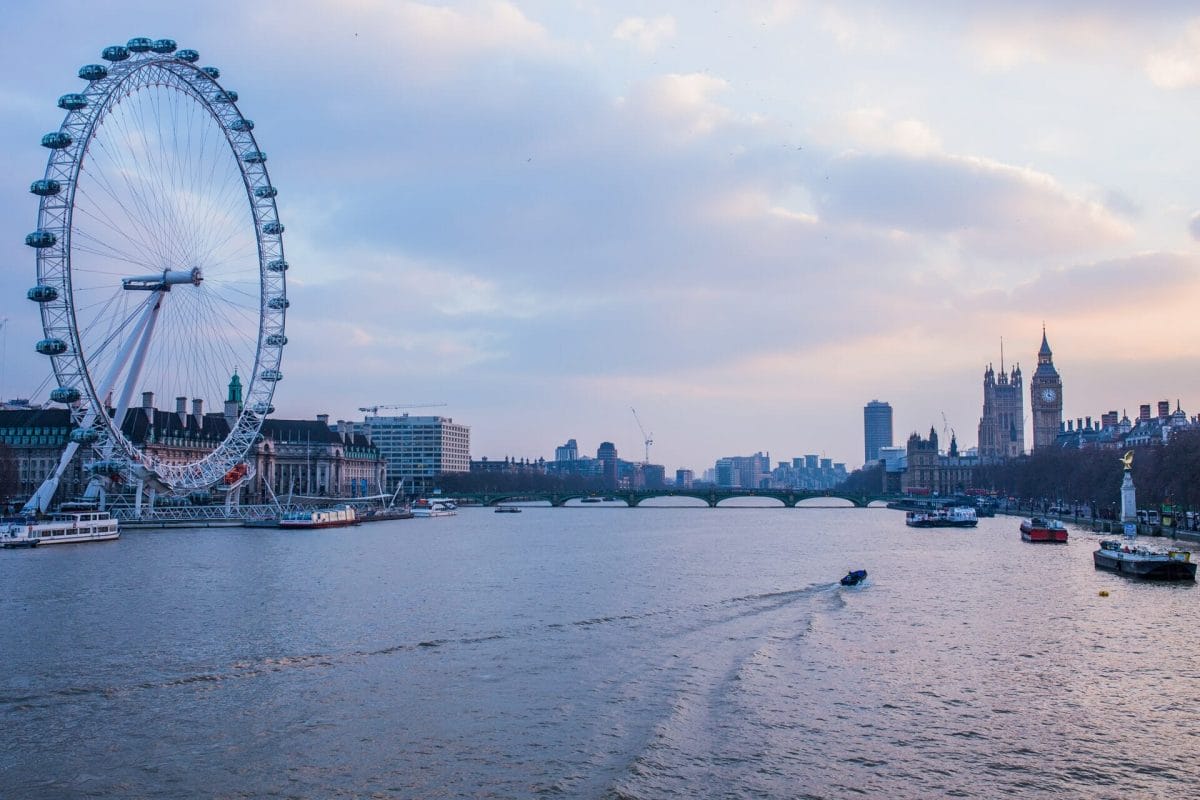 Unlike the perfectly groomed central London parks and gardens, Richmond Park offers a more 'natural' day away from it all.
Famous for its deer and wildlife, the early days of September in London are a great time to visit while it's still warm enough to sit around and talk about life as opposed to freezing your butt off and pretending that you're having a great time getting frostbite.
Keep an eye out for the park schedule as they often offers free "open days" where you can learn more about the history of the park and go on guided tours.
Even better?
Free pony rides.
In fact, it's a great attraction in London for toddlers who will appreciate just being able to run around in the open space and see the wildlife.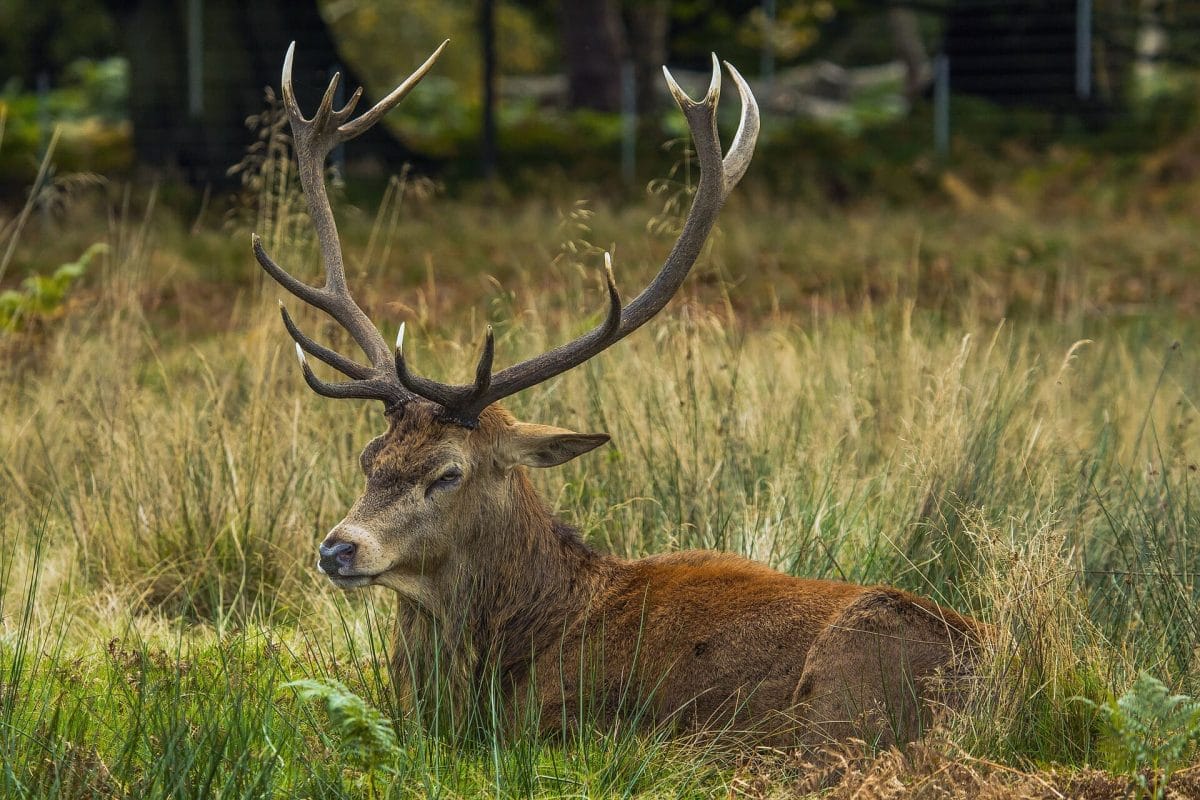 Iconic September Things to Do in London
7. Columbia Road Flower Market
Every Sunday in London's East End, you can embrace your inner hipster by strolling along Columbia Road and checking out local shops, galleries, and flower stalls.
This is a great departure from some of the more notable (and thus touristy) markets in London like Borough Market.
It's not on every single "things to do in London" list ever, which means that you have a better chance of actually doing as the Londoners do and meeting some local people rather than just fighting your way through swarms of group tours.
It's also a great date idea in London!
You'll find them from around 8am to 3pm, so don't leave it too late or you'll miss out.
Don't forget to stop and smell the roses.
STOP GROANING, I HAD TO.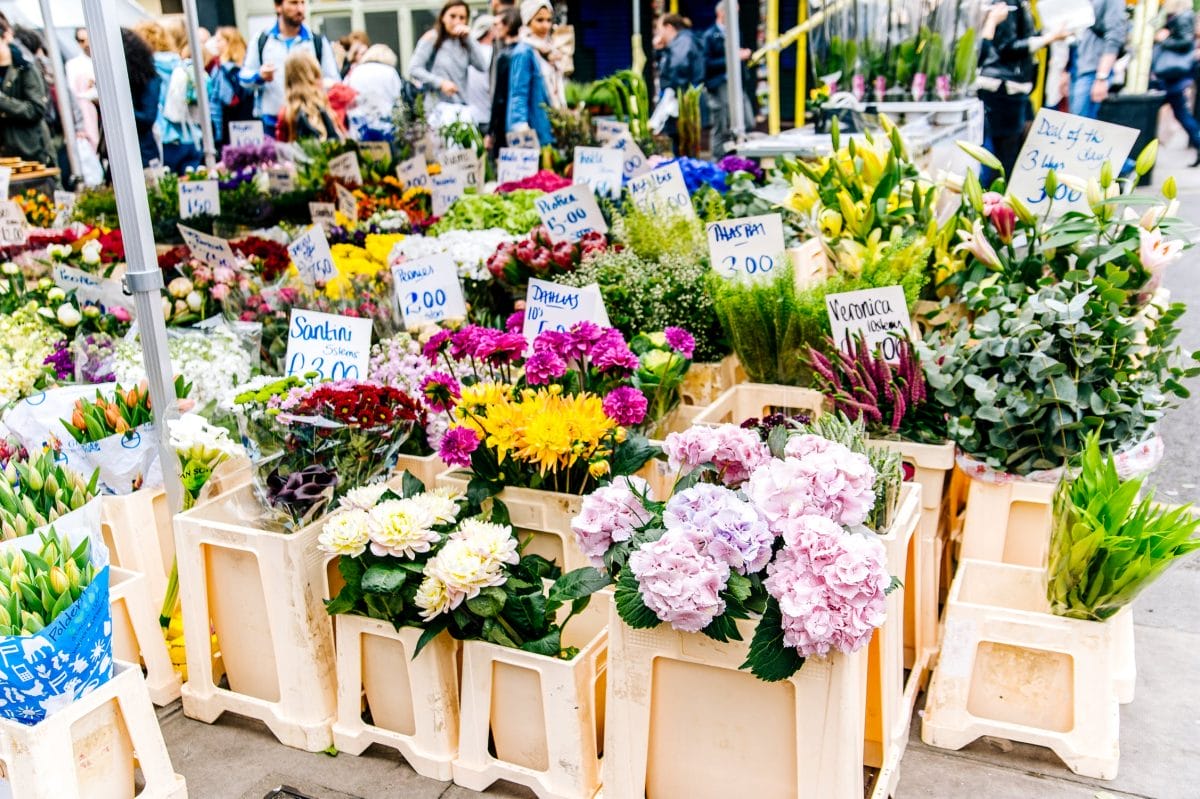 8. Walk along the Southbank
The Southbank is a great place to walk around in September when it's still warm enough to not be in your winter boots and the sun is glistening off the water.
In addition to some famous attractions like the London Eye (though you'll want to check out my article on whether the London Eye is Worth it) and the London Aquarium (again, see my take on what to avoid in London), there are loads of places to sit and enjoy a picnic on a bench or little patches of greenery to soak up some nature.
The best part is that it's completely free, so when it comes to choosing from the things to do in September in London, it gets high marks for not emptying your wallet and also getting you out and about.
You can also take a hop-on/hop-off walking tour that will drop you off around Southbank for some exploring time – click here to book tickets.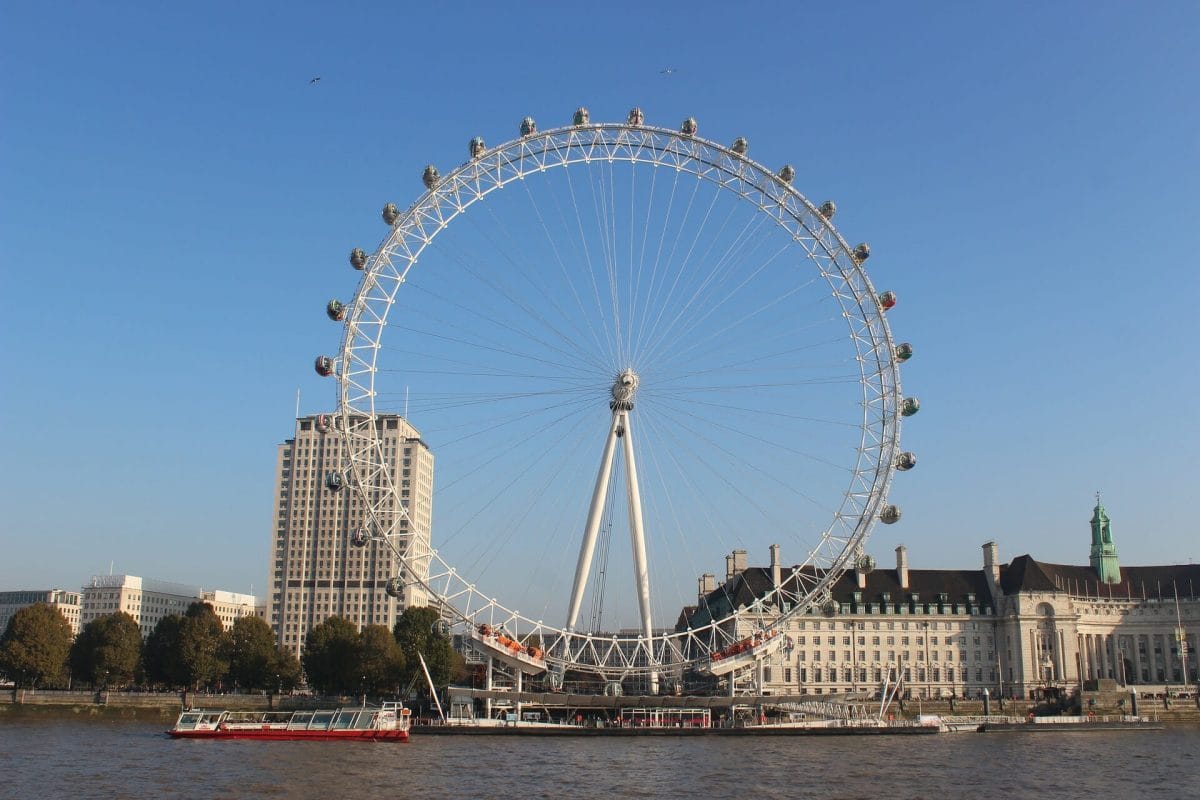 9. Buckingham Palace
September is the last month that you can visit Buckingham Palace before it's closed again for visitors for the remainder of the year, so if you were thinking about buying tickets to Buckingham Palace, make sure to schedule your trip for September.
We've done the Buckingham Palace tour once before and it was a unique experience.
We got to go into the backyard, basically, after we had finished touring the rooms we were allowed to go in, and it really helps to highlight the importance that Britain as a whole places on the Royal Family.
As Americans, it was interesting to look through history from that lens and see the important meeting rooms and reception rooms used by the monarch.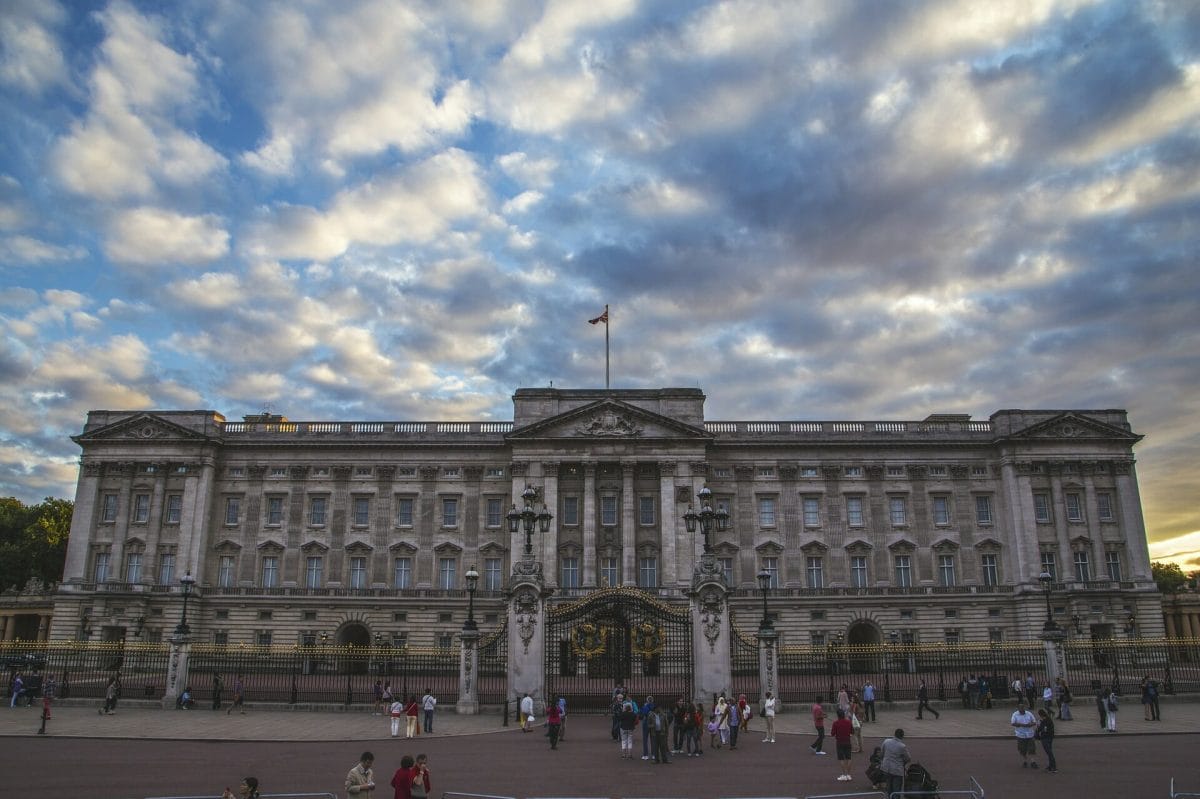 10. Frieze Sculpture in Regent's Park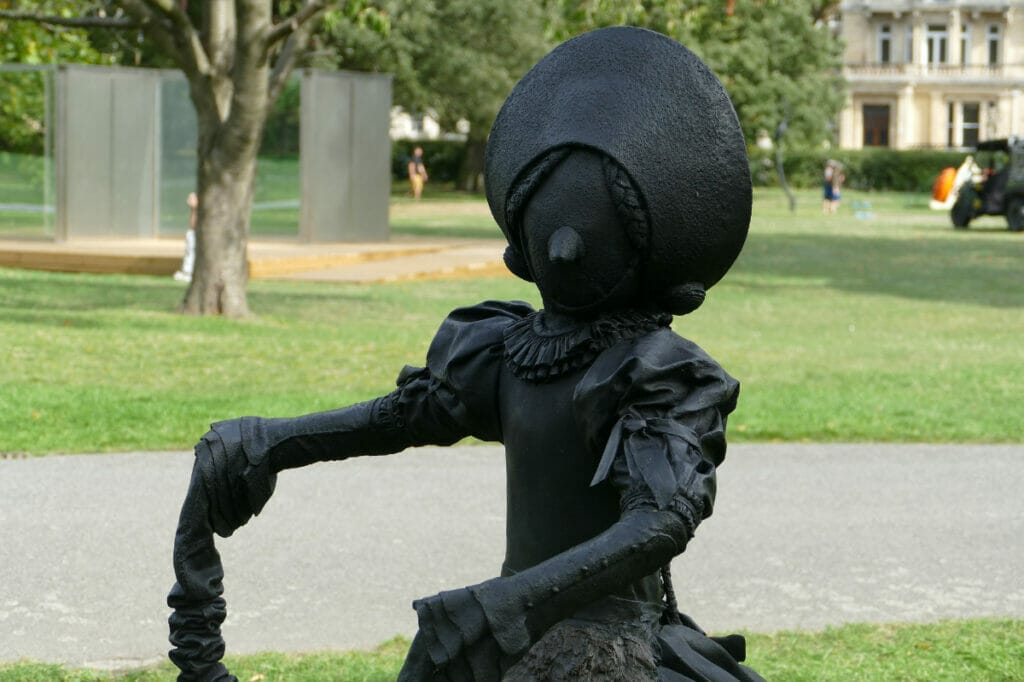 This yearly public art exhibition begins in September in Regent's Park and is a curated collection of sculptures from international artists that provide an opportunity for the public to interact with and appreciate art while enjoying the gorgeous weather in the park.
The leading galleries of the city all come together in this effort, with a free and open exhibition featuring larger than life sculptures and a fascinating glimpse of contemporary art in the open air.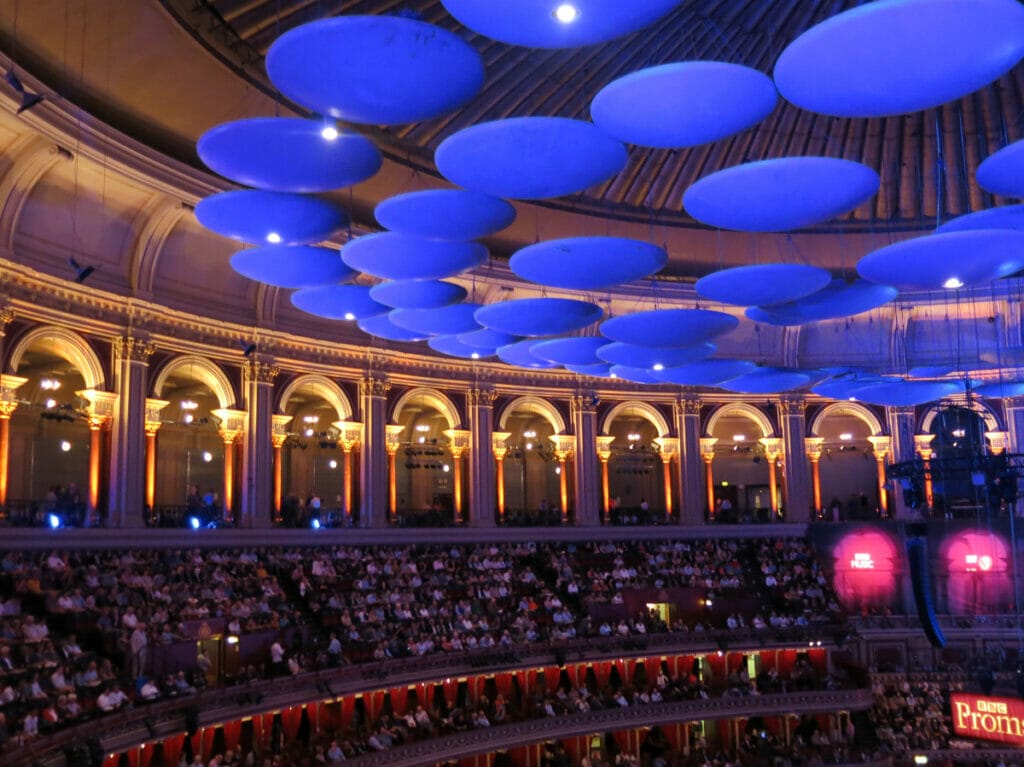 If you've never been to a classical music concert, the BBC Proms are the best place to start in London.
This series of concerts takes place throughout the summer, ending in September, and "Proms" is short for "promenade," or inexpensive and casual concerts that give Londoners and visitors and opportunity to engage with classical music in a different format.
You can get standing tickets for under £10, and you can choose from a variety of performances throughout the first week of September, leading up to the famous Last Night of the Proms.
It's a wonderful way to get involved in London culture while also getting to experience the magnificent Royal Albert Hall during a September in London.
12. Hyde Park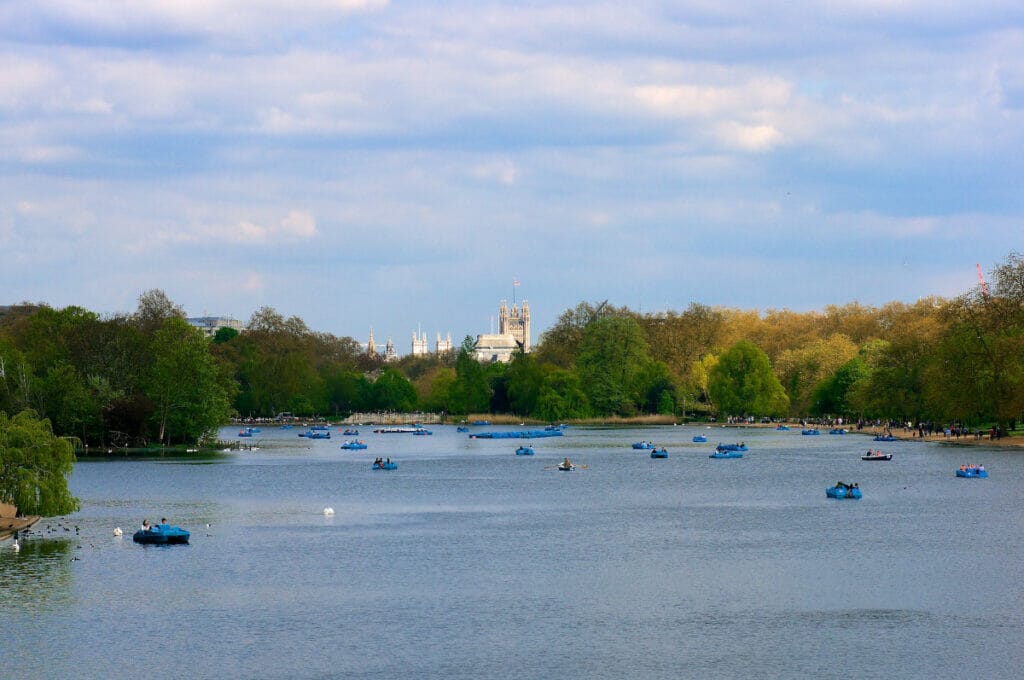 As mentioned, September in London is typically a great time for weather still, with some Septembers bringing warm summer weather until the end, so put your shorts on and head over to Hyde Park for an afternoon spent in one of London's best parks (and the largest within the center of London).
Head over to the Peter Pan statue to see this iconic monument, or take a stroll along The Serpentine, a famous lake filled with paddle boats and lots and lots of geese, ducks, and other birds who call it home.
Hyde Park is also adjacent to Kensington Gardens, where you'll find beautifully manicured gardens around the back of Kensington Palace and another lake with plenty of people (and bird) watching opportunities.
13. National Theatre
Known as the "National" for short, the National Theatre is one of London's leading theatres that has a full schedule throughout the year of plays of all genres.
Many famous plays that then go on to other destinations around the globe start at the National, including the recent Lehman Brothers Trilogy that started its run in the National Theatre and then moved on to Broadway in New York City.
Tickets can be less expensive than shows on the West End, and theatre lovers should make sure to check out the schedule for September 2023 here to see what's playing during your visit.
If you want tips on going to the theatre in London on a budget, check out my guide to cheap London theatre tickets.
14. Boat Cruise along the River Thames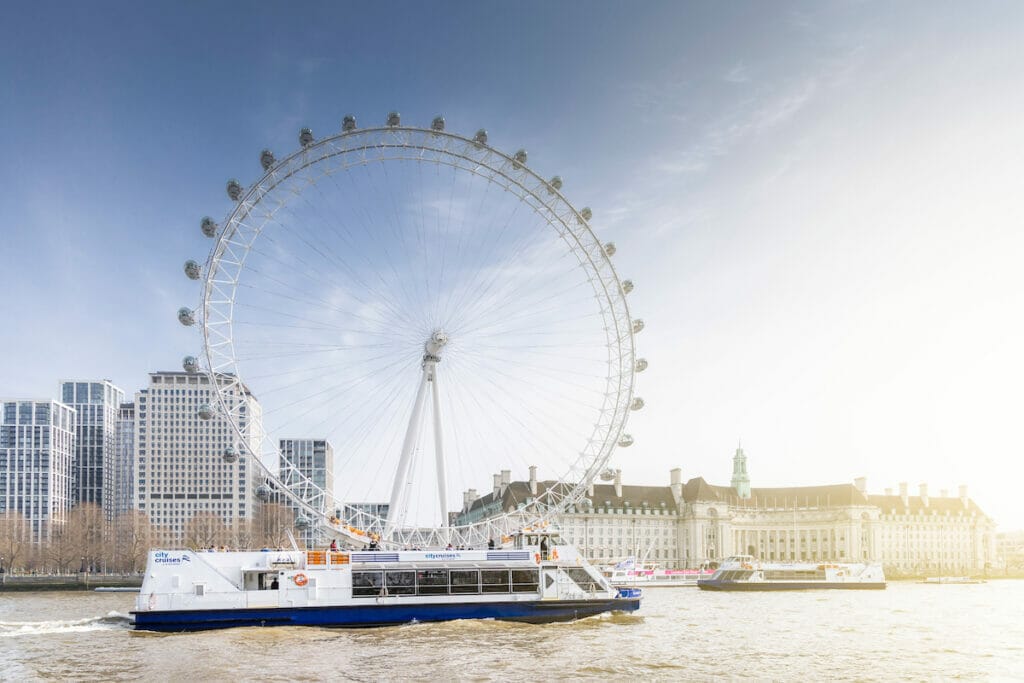 Make use of the last of the warm weather months in London by taking a cruise along the Thames.
You'll go past iconic landmarks like the Houses of Parliament and the Tower of London along the way, and better yet, you'll get to experience London from the river which is how it would have originally been seen by many who used the Thames as a transit and trade hub.
Book an evening cruise for some beautiful sunsets and live music, or opt for a cheaper, day-time tour that just allows you to take in the view at your own pace.
You can also use a Thames river cruise to actually travel through London from pier to pier, or you can decide to hop on a "round trip" experience that starts and ends at the same pier.
15. Street Food Markets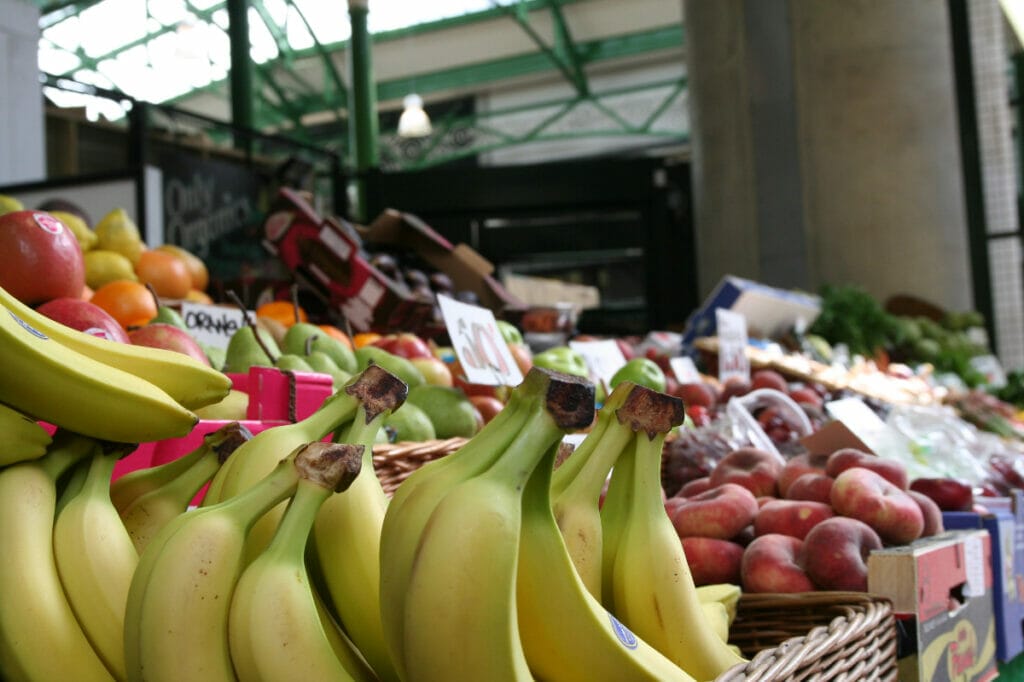 London is bustling with street food markets, from the iconic Borough Market to lesser known markets like Leather Lane Market that operates during lunchtime on weekdays.
Food markets are an important part of Londoner culture, with many choosing to go to the markets for lunch or dinner instead of heading to a sit-down restaurant or bringing food from home.
The variety of stalls, smells, and varied cuisine means you can walk around with friends, all getting exactly what they want, and experiencing the fast-paced London "vibe" that makes this city such a fun place to work and visit.
16. Westminster Abbey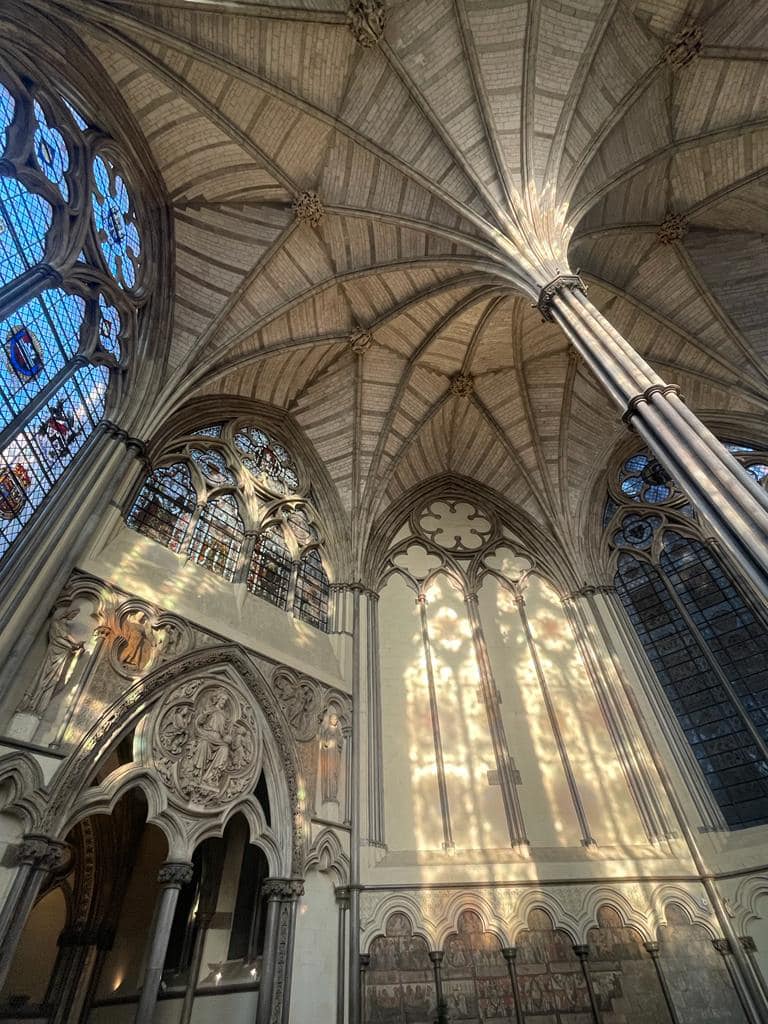 If you're heading to Westminster Abbey in September, you'll miss the peak summer rush and get lower crowds and a more intimate experience in this beautiful historic attraction.
It's known for being the resting place of many notable Brits, as well as, of course, made famous by iconic royal weddings.
This attraction is open year-round, not just in September, but September is a lovely time to go to Westminster Abbey if you haven't before.
17. London Escape Room
There are, as always, some days in London where you'll find the weather might not be quite up to scratch.
In that case, head indoors to an escape room.
Famous worldwide nowadays, escape rooms are essentially live brainteaser experiences where you and your group are "locked in" a room and made to figure out clues to find your way out.
London has a variety of escape room companies throughout the city, and it's a great team bonding experience and way to make sure you have an indoor activity planned if the rain has set in.
Want to go to a festival that's all about meat?
Yes, really.
Meatopia takes place every September in London in Shadwell, around Tobacco Dock where you'll find lots of live-fire chefs cooking up delicious dishes over the course of 3 days.
There's also craft breweries who come to visit to provide some drinks, plenty of live music for entertainment, and everything from roaring fire pits to simple grills providing space to cook the freshest ingredients.
Meatopia is a well-attended and much-loved event in London in September and if you consider yourself a carnivore, it's not one to miss.
19. Kew Gardens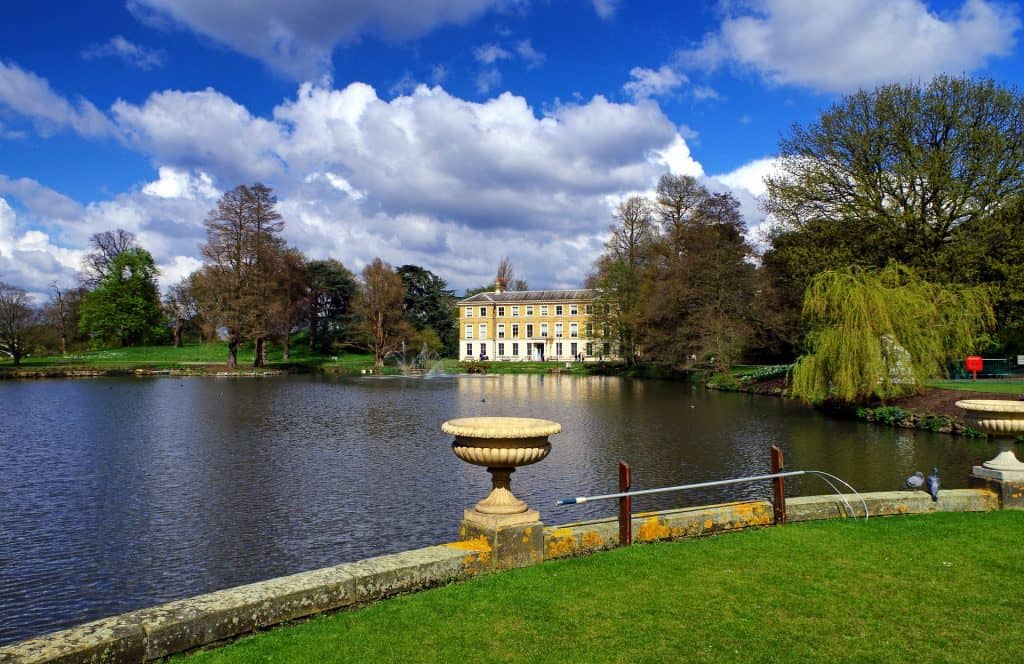 London's botanical gardens are a must-see in September as a sort of "last hoorah" before the autumn and winter scenery sets in.
Kew Gardens is a wonderful place for a long walk on a weekend afternoon, or you can take the train ride around the gardens to see it all from a different vantage point.
Stunning greenhouses give you the chance to step out of any unexpected weather if you need to, or you can take a picnic and enjoy a relaxing day out on the grass.
Kew is a truly spectacular destination in London, and September is a great time to visit.
20. Secret Cinema
Just like the name suggests, Secret Cinema is all about performing in secret locations across London, with each run being related to a particular movie or TV show.
Past experiences have included Grease, Stranger Things, Guardians of the Galaxy and Dirty Dancing, and while you can check out the schedule for September 2023 to book yourself onto a performance, you won't be given the exact location until nearer the time (hence the secret!).
You also are not allowed to bring phones in (they'll give you a place to check them outside the venue) as you will be fully immersed in the world that comes to life when you step into one of these live theatre experiences.
With around 40 classic and vintage boats down by St. Katharine Docks as part of the Totally Thames festival, the classic boat festival is a great way to get up close to some absolutely beautiful boats.
They also offer talks, activities, and fun for kids as part of the Classic Boat Festival, so if you're around London in September and a fan of maritime life, don't miss out.
22. Street Art Walking Tour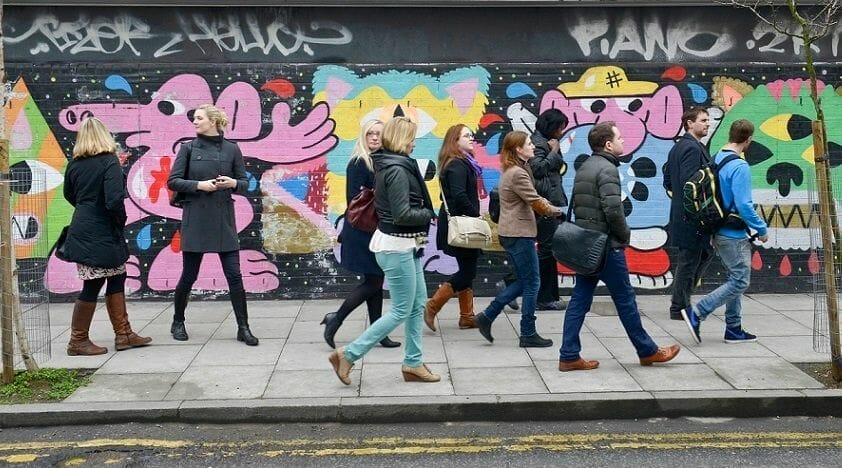 While the weather is still good enough to want to take tours outside, try a street art walking tour!
Street art is prevalent in London's East End, not as graffiti to deface property, but as beautiful expressions of art covering up some quite frankly gritty looking building, underpasses, and more.
And, of course, the famous Banksy is known for his work in London!
This walking tour is for art lovers who want to see a different side of the London art world far removed from the pristine halls of the National Gallery.
This free world music festival takes place in London in September, bringing together inspiring voices from around the globe.
With street food, a pop-up bar, and a promise of "soulful summer sounds," it's a great way to end the summer and has everything from samba to hip hop.
Held in Greenwich, this is a must-see if you want something unique to do in London in September.
Held by the Alzheimer's Society, Memory Walks take place in autumn each year in London, giving you the opportunity to walk in memory of loved ones as well as to raise money for a cure.
This is a fantastic cause and way to support a UK charity while getting fresh air and meeting new people in September in London.
The Greenwich comedy festival takes some of the best and biggest names in UK comedy and puts them under one roof for a hilarious festival that takes place each September.
The event takes place at the National Maritime Museum and past performers have included Stewart Lee, Frankie Boyle, Kerry Godliman and more.
Street food stalls and pop-up bar options turn this from your standard comedy show into a true festival with a top notch line-up and options for socializing.
26. Battersea Power Station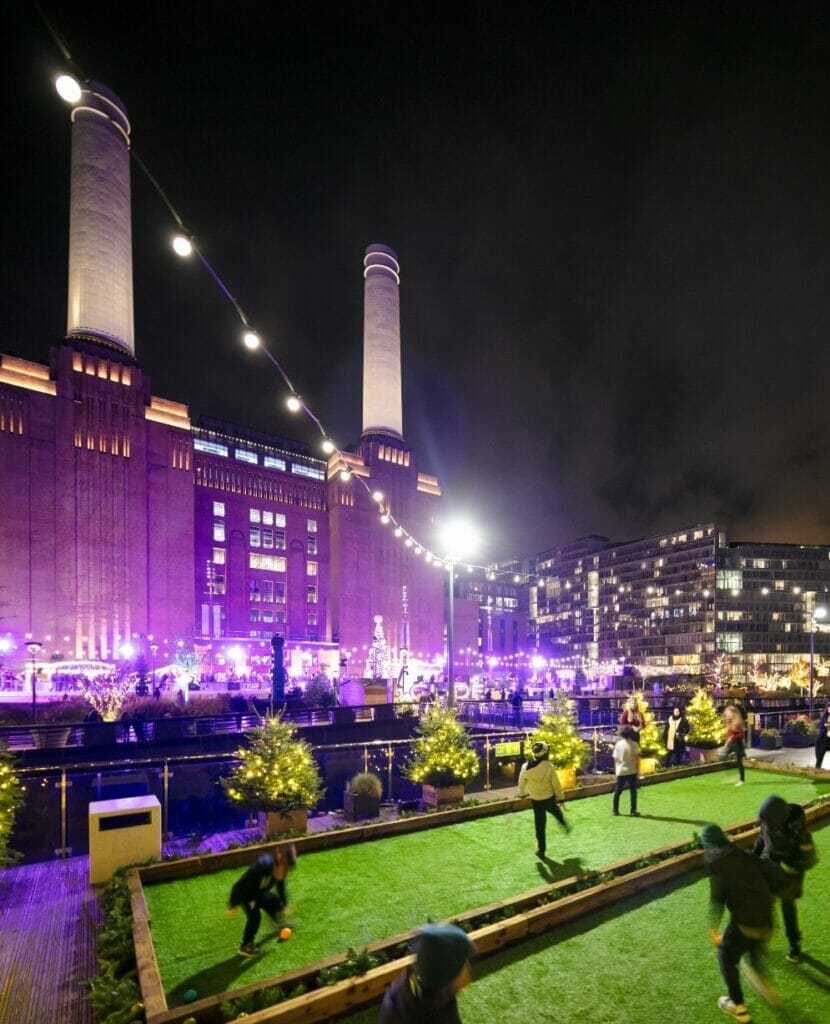 The new Battersea Power Station, reopened in 2022, is a great way to spend a September day in London as this shopping and entertainment complex is right on the river.
Hang out during the day to look around the stores and get some ice cream, or hang around at night to enjoy dinner and drinks and enjoy the twinkling lights as the sun goes down.
Battersea Power Station has gone to great lengths to combine current entertainment with historic importance, preserving much of the original architecture that makes this building such an iconic part of the river skyline.
27. Shopping at Westfields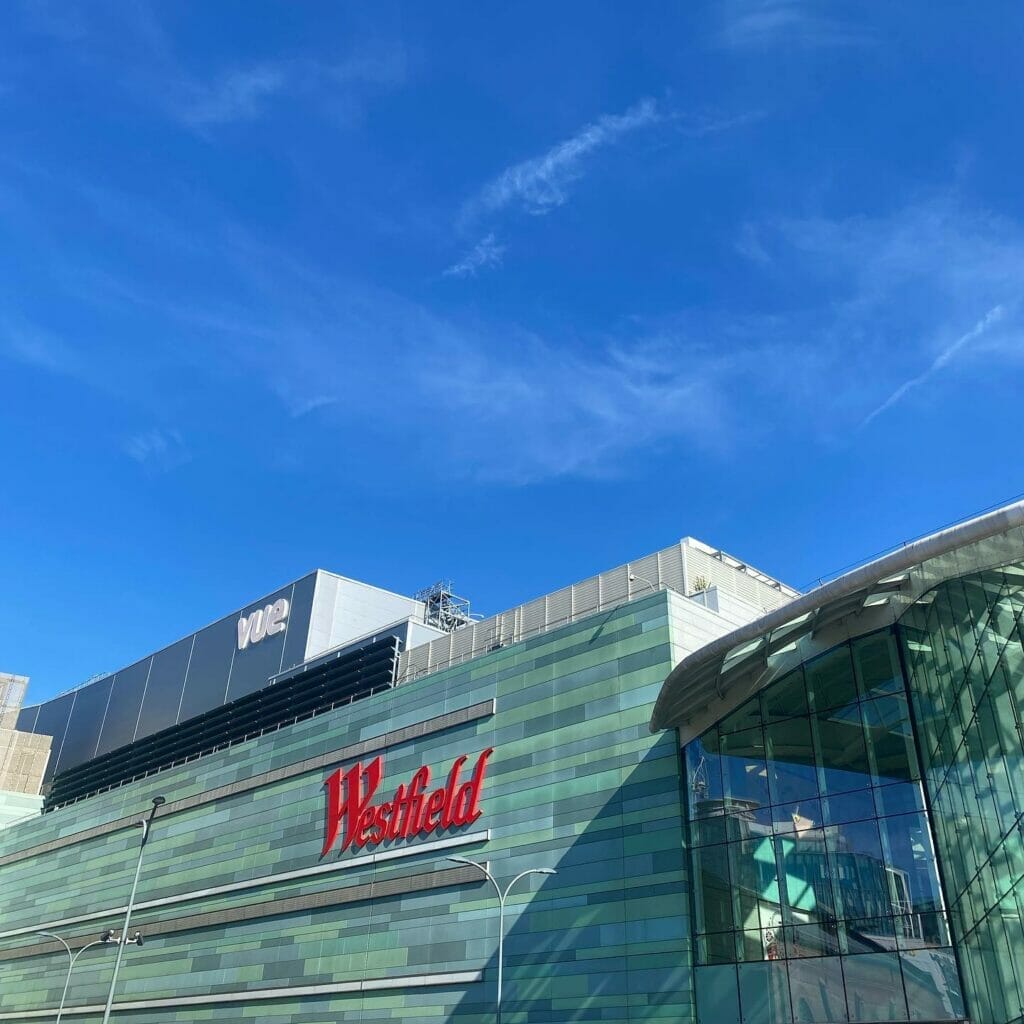 There are two Westfields locations in London, Stratford and Shepherd's Bush.
These are basically giant malls, with mostly interior stores so you can spend a few hours browsing some of the most iconic British stores in September.
There are also plenty of restaurants on-site, which means you can combine a trip to somewhere like John Lewis to check out their lines of teapots with a trip to Nando's, one of the most popular British chains that serve up great chicken!
This is a particularly good option if you're in London for awhile and have time to spare, as I wouldn't recommend someone with just 24 hours in London to spend time in a shopping mall.
28. Take in the View from Primrose Hill
So you're afraid of heights, but you still want to see a gorgeous London skyline?
Primrose Hill has you covered.
This beautiful part of Regent's Park is not too tough to climb if you take your time (it is a relatively steep incline, but we're not talking real hiking here, just a bit of huffing and puffing if you're out of shape!)
It's common to take a blanket to sit out on the hill and watch the sunset over London in September.
Of course, since it's in a park, it's completely free!
From here, you can a stunning view of the London skyline featuring the BT Tower, the Shard, and the London Eye.
29. Climb the Monument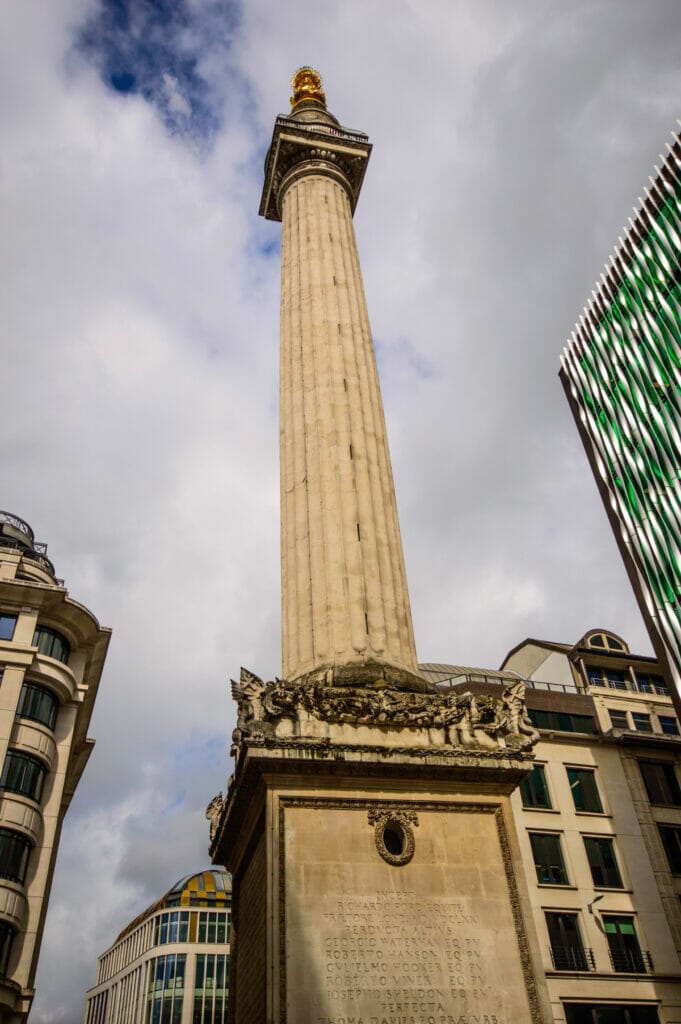 Impressive as it is from below, with its images of the Great Fire of London, the true views await you at the top.
Climb up the 311 steps and you are treated to panoramic views of the city of London in September, just as the leaves start to change.
The Monument's proximity to Tower Bridge means it's the best view of this iconic landmark.
Tickets to the top are currently £5.80 for adults and it's a great value price for one of the best city center views London has to offer.
Designed and built as a lasting legacy of the Great Fire that gutted London in 1666, this 202-foot viewing point is a great portal into the city's long past and sweeping present.
30. HMS Belfast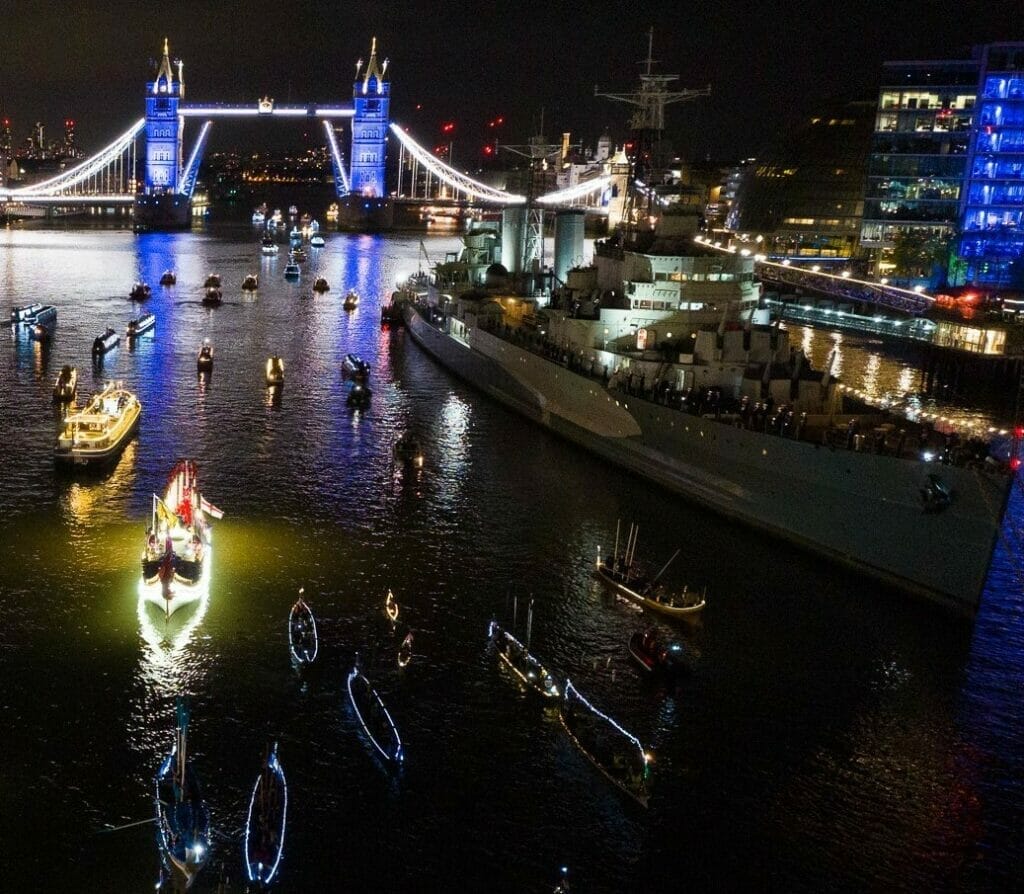 Maybe one of the coolest things to do in September in London, the HMS Belfast is a real warship that has now retired into the more peaceful life of hosting exhibits that tell visitors all about Britain's naval history.
Operated by the Imperial War Museum, this imposing ship is moored on the Thames, providing a space where the whole family can explore the nooks and crannies of a real Town-class light cruiser, climbing stairs and ladders to see the interactive displays inside and the great river view of the city on the outside.
You can't overstate the importance of maritime power in making Britain and London what they are today, and there's nowhere better to get an inside view of that history than here.
31. Royal Opera House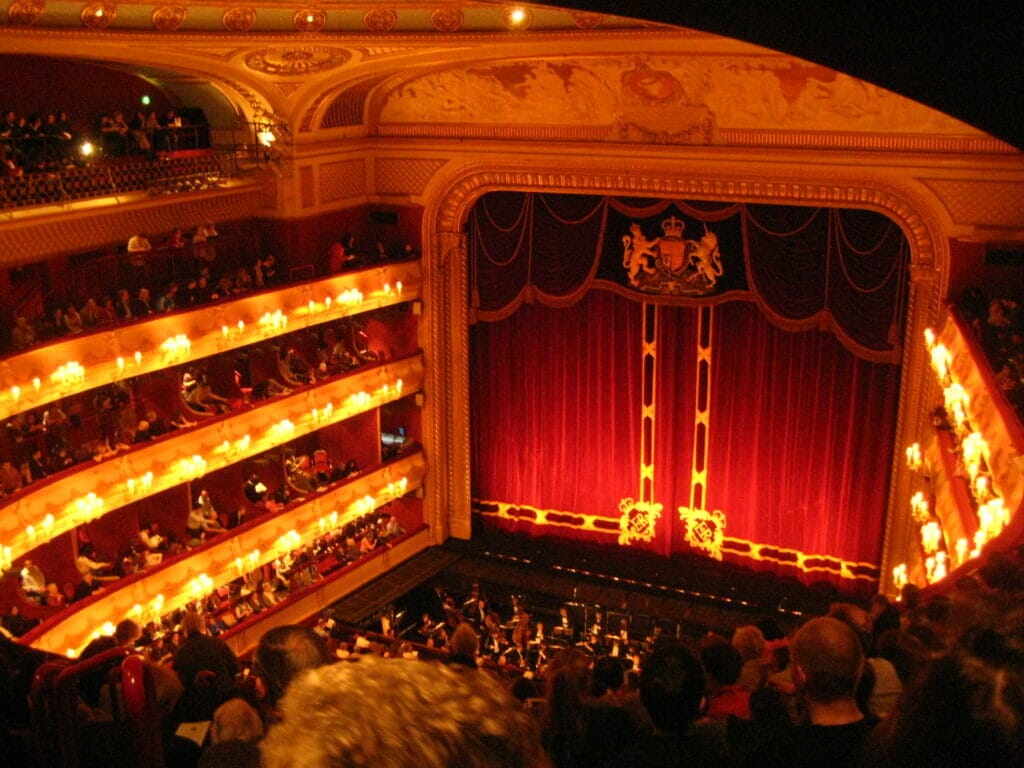 The Royal Opera House, a beautiful building in Covent Garden, features ballet and opera performances throughout the week.
It's an incredible opportunity to see professional dancers and opera singers in a stunning setting, and you can check out their schedule here.
32. Camden Market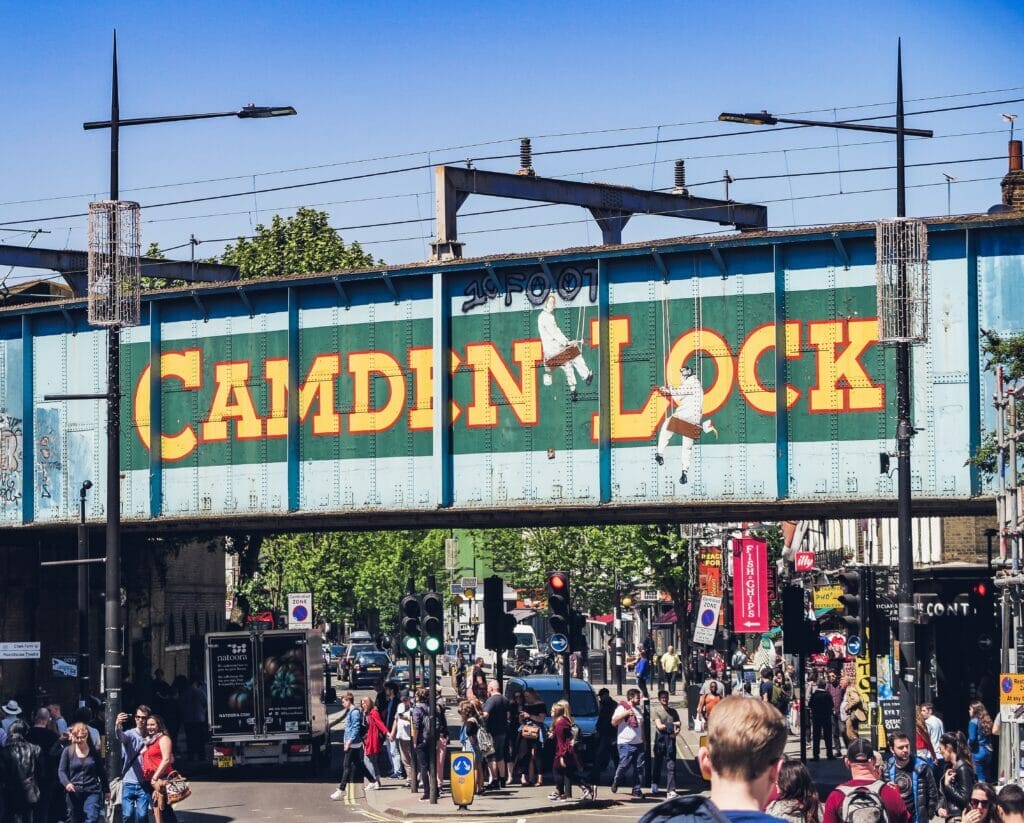 Looking for gifts?
Clothing?
Shoes? Homegoods? Souvenirs?
Something just a little bit different?
Camden Market is the place to be in September, considered to be an "alternative" area, it's still popular for all types of visitors.
Don't be surprised if you come across some funky looking stalls or some fashion styles you've never seen before – it's all part of the fun of Camden.
33. Holland Park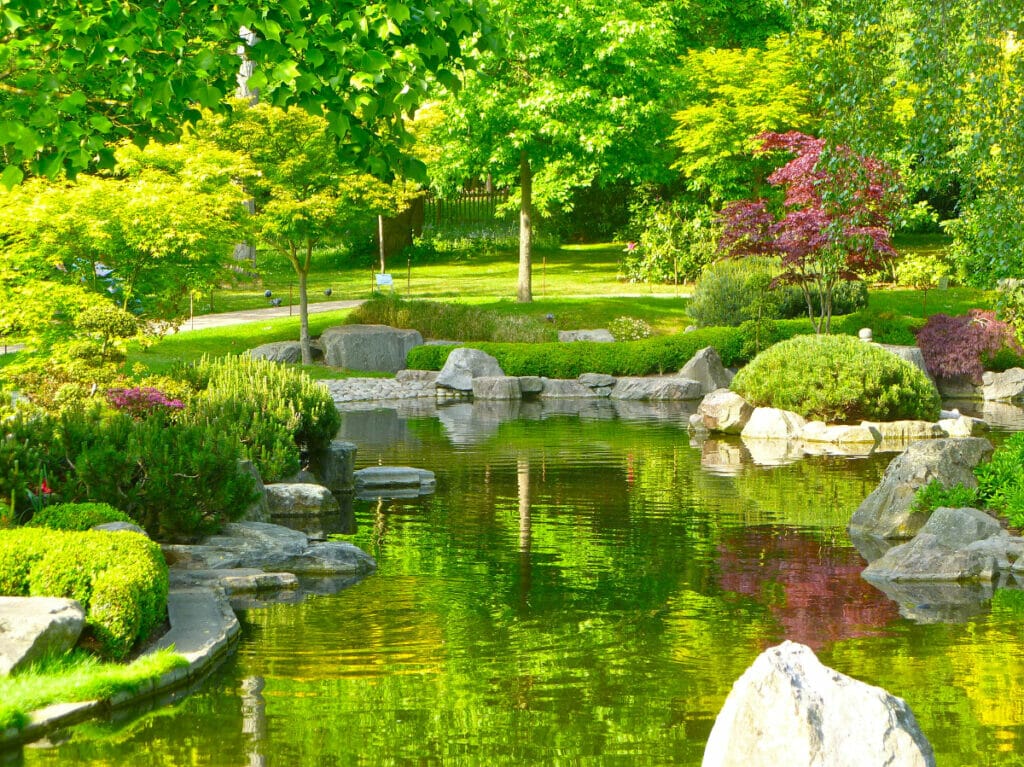 Located near the Notting Hill area, Holland Park is a quirky park that provides a nice hidden oasis as one of the best things to do in September with kids.
I would particularly recommend families check this out as they have a great playground and a unique Japanese garden that comes complete with free roaming peacocks!
This is a small enough park that you can really get to know every inch, and the location is absolutely amazing with close ties to South Kensington and in a really nice part of town.
34. Epping Forest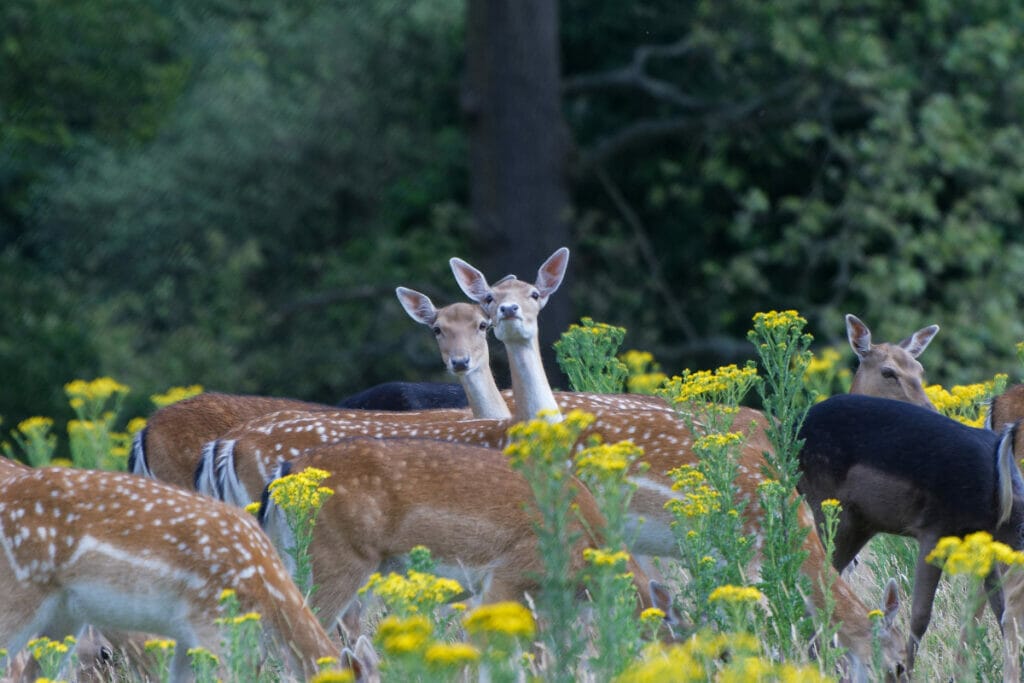 Need some fresh air?
In September, take a trip out to Epping Forest, an easy day trip from London that will get you into over 5,000 acres of green space, perfect for exploring on foot or by bike.
There are plenty of paths, marked trails, and woodland walks in this ancient forest.
Keep an eye out for wildlife, including deer, bats, butterflies, rare beetles, and more.
Epping Forest is well connected to central London by tube and train, so you can get there by taking the Central Line to Loughton, Theydon Bois or Epping tube stations.
35. Rock 'n' Roll History Tour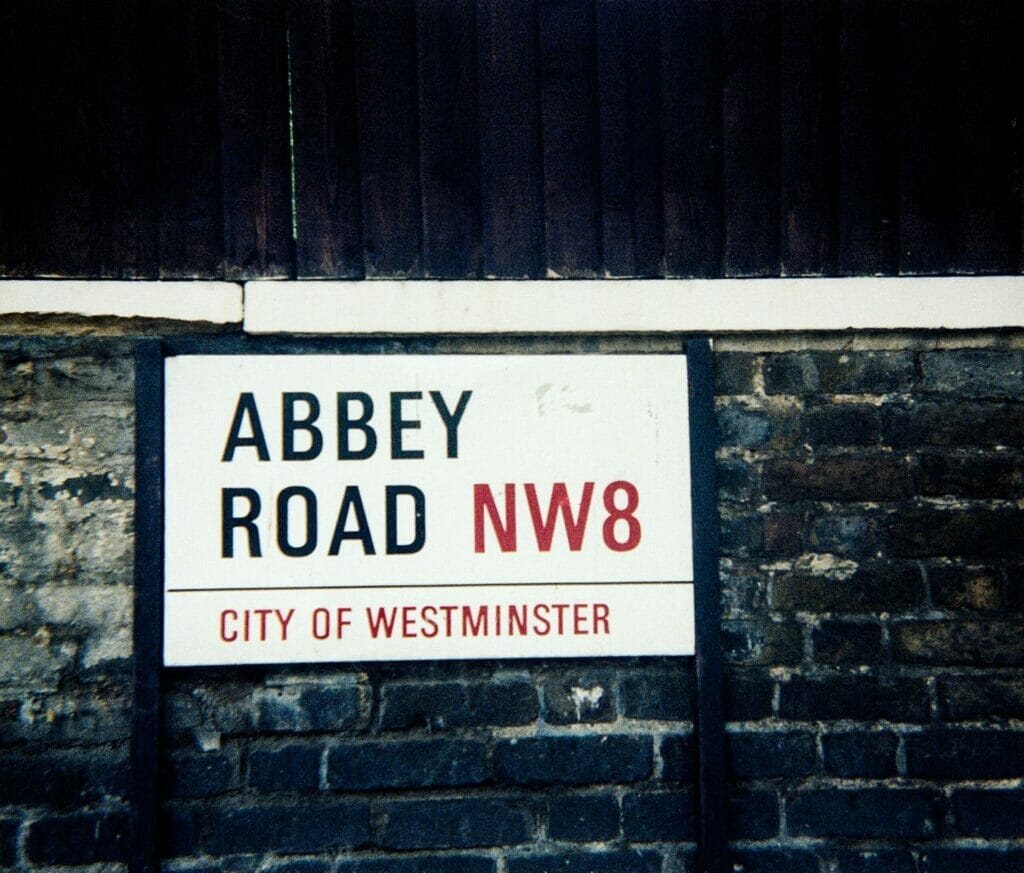 Whether you're a fan of the Beatles, Hendrix, or the many other names that have come out of the London Rock 'n' Roll scene, this walking tour will talk you past the iconic places that have been visited, played at, or lived in by some of the world's most famous musicians.
This is a fantastic London walking tour for music lovers, and a great surprise if you've got a fan in tow!
36. St. James Park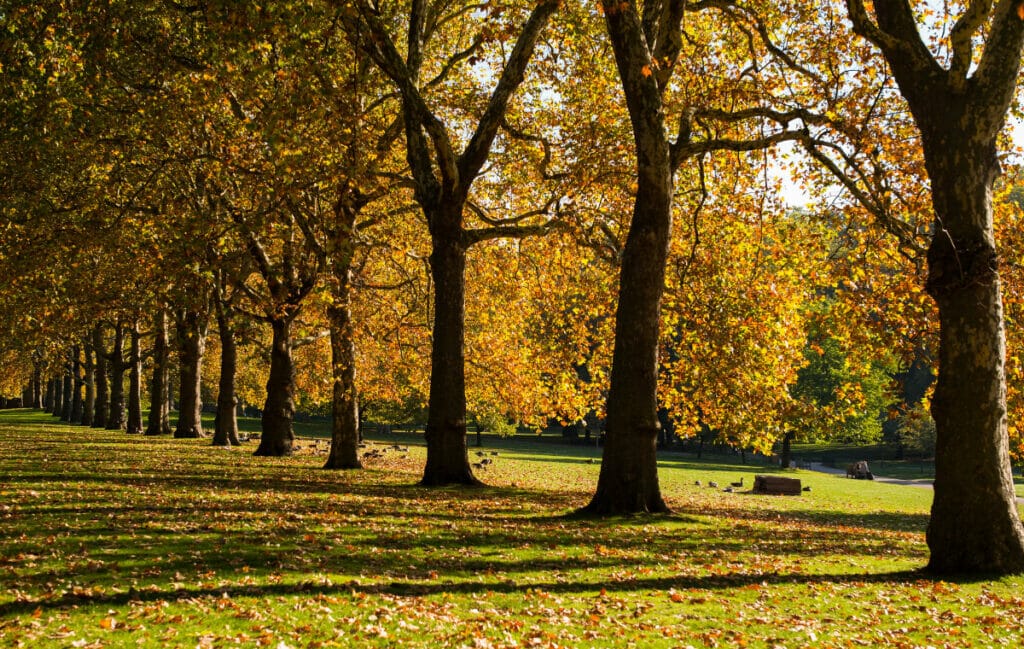 Right in front of Buckingham Palace is one of the most picturesque London parks, St. James Park, and you can't miss it if you just keep walking towards the London Eye from Buckingham Palace.
There are a ton of geese floating down the lake, an awesome photo op, and space for sitting on benches and sprawling out on the grass.
I would make it a point to take a walk through this park in September.
It's small enough that it's completely manageable in a shot amount of time and you can truly feel the London buzz.
37. Battersea Park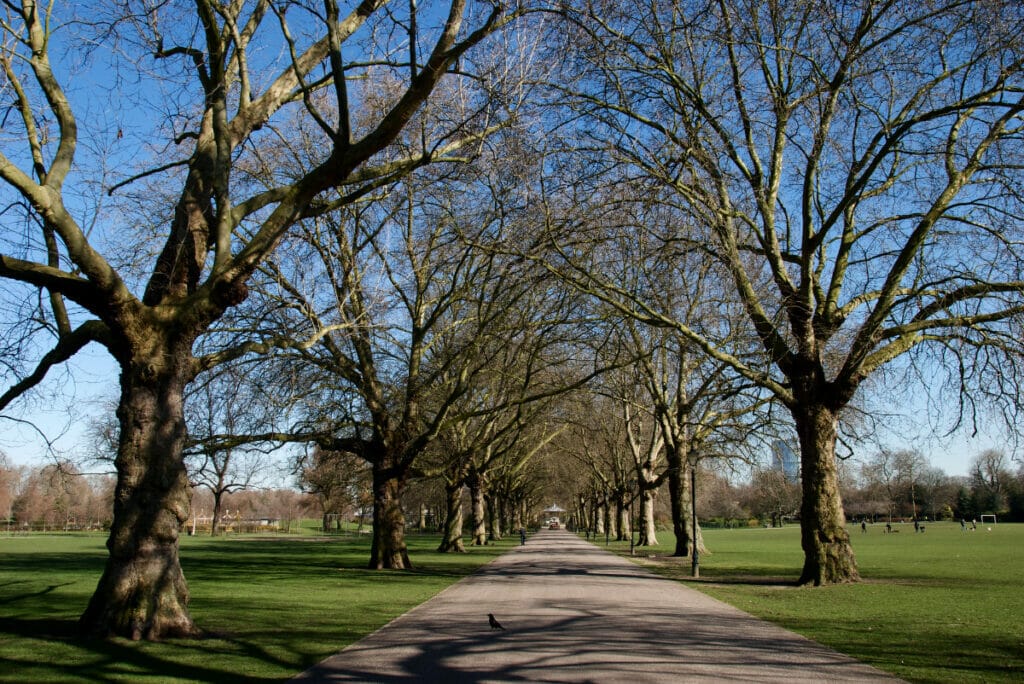 Just south of the river, Battersea Park is a gorgeous park used by locals and visitors and often hosts things like food festivals in September.
It's a great place to escape when you want to get out of the city center.
It does have a small children's zoo that's well loved, the Peace Pagoda, as well as tracks and sporting space.
What else should I not miss in London?
If you're visiting London soon, here's a very brief rundown of a few of my other favorites to make sure you don't miss anything!
Hey! Want more tips on what to do in London each month of the year?
UK Travel Planning Guide: the FAQs
🏥 Should I buy UK travel insurance?
Absolutely yes. Basic coverage is not expensive, and as a visitor you are NOT covered under the NHS. Compare policies and prices with Travel Insurance Master here, a big name in the travel insurance business, and cross that off your list.
🔌 Do I need travel adapters for the UK?
Yes, you do, otherwise you won't be able to plug in your electronics/phone/lifelines. I recommend this one, which is all-in-one so you can use it in other countries.
🚗 What do I need to drive in the UK?
The first thing you need to check out if you're planning on renting a car in the UK is this guide to driving in the UK for visitors – the roads, signs, and driving experience will likely not be what you're used to and it's essential to prepare yourself to stay safe and aware.
🛌 What's the best way to book hotels in the UK?
For UK hotels, Booking is the best site as it offers free cancellation on many properties. If you want an apartment, I always recommend VRBO over AirBnb.
📳 Will my phone work in the UK?
Yes – if you set it up right. Check out my guide on making your foreign phone work in the UK to ensure that you get the type of service you need.
🚿 Can I drink the water in the UK?
Yes, UK water is great and perfectly safe. But drink out of taps in any kitchen or use water fountains. Double check before drinking out of the taps in hotel bathrooms, though, as they may be on a different system.