This post contains affiliate links for which I may make a small commission to help keep the site running. You will not be charged extra for these items had you not clicked the links. Thank you for your help to keep the site running!
If you're the parent of a toddler, you'll know that 99% of the time, taking them around a major city is basically your worst nightmare, and you're probably searching for the best things to do in London with toddlers while muttering something like, "so help me God."
Navigating London can be a real commitment for anyone, much less someone dragging around a small child who has just learned to walk without crashing their face into the pavement.
But, parents, fear not!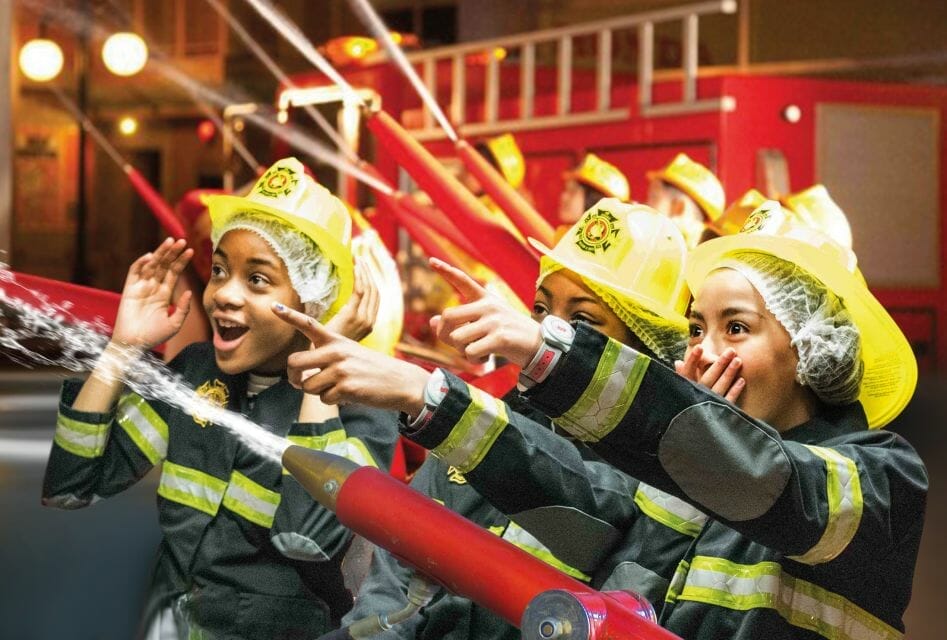 ⭐️Editor's choice!⭐️
The best thing to do in London with toddlers is KidZania, a child-sized "city" full of educational fun, dress-up, and interactive experiences.
London is super toddler friendly, and I've put together a list of the most toddler-friendly things to do in London so that you can focus on enjoying your time together.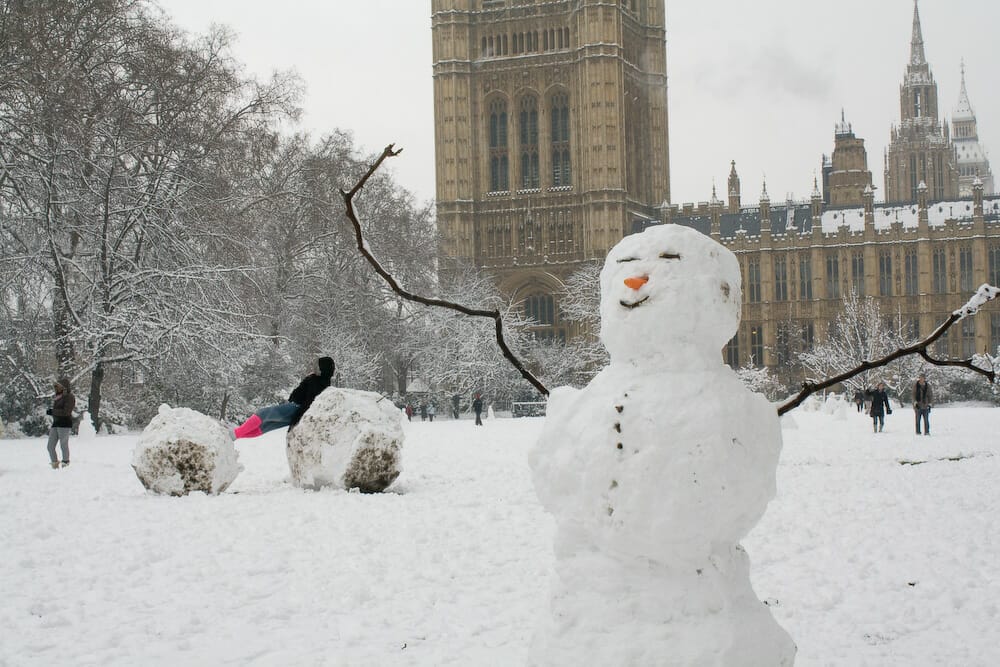 You can also check out the best things to do in London with kids if you have older ones too, as well as this London packing list for families to make sure you have the right gear.
At the end, I'll also talk about the best ways to get around London with a toddler so that you can decide your best course of action when it comes to cabs, the tube, walking and more.
GET A

FREE

LONDON INTRO GUIDE and ACCESS TO MY FB GROUP
Start your planning with this "Intro to London" guide and access to my London planning Facebook group!
The Absolute Must-Knows (from a Londoner)
Best Parks and Playgrounds for Toddlers in London
While I was never a toddler in London, I have actually babysat many toddlers in London and these are my go-to parks for when I need them to burn off some energy while I get some fresh air and a break from watching 18 episodes of Peppa Pig.
In fact, if you're visiting London in August or London in September when you have a good chance of having good weather, I would take the green spaces into account when you decide how many days to spend in London as you don't want to have to miss these.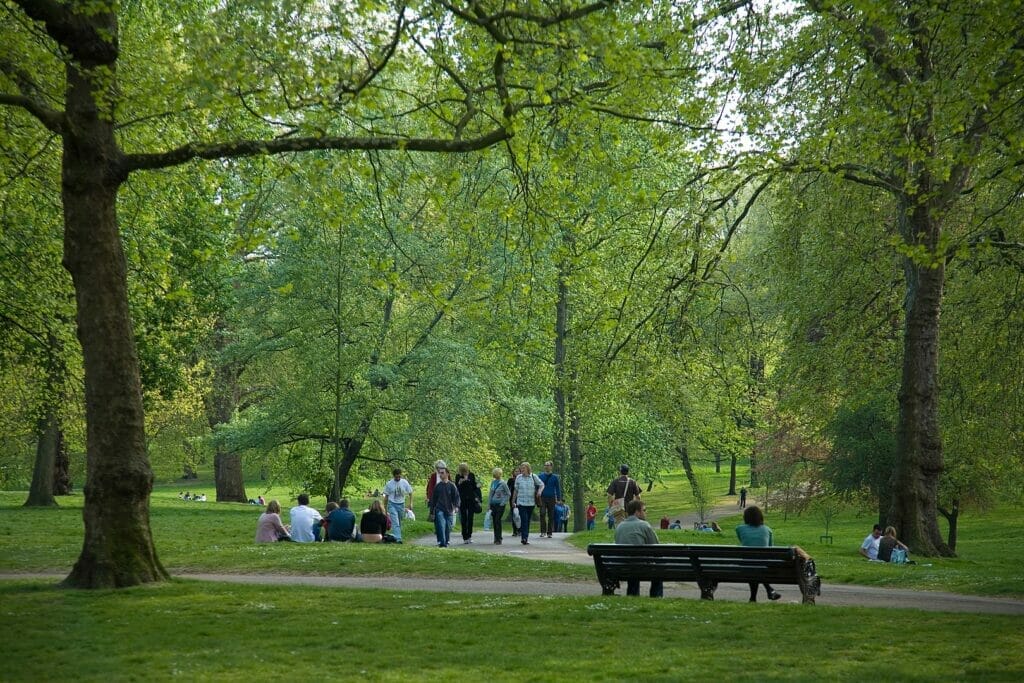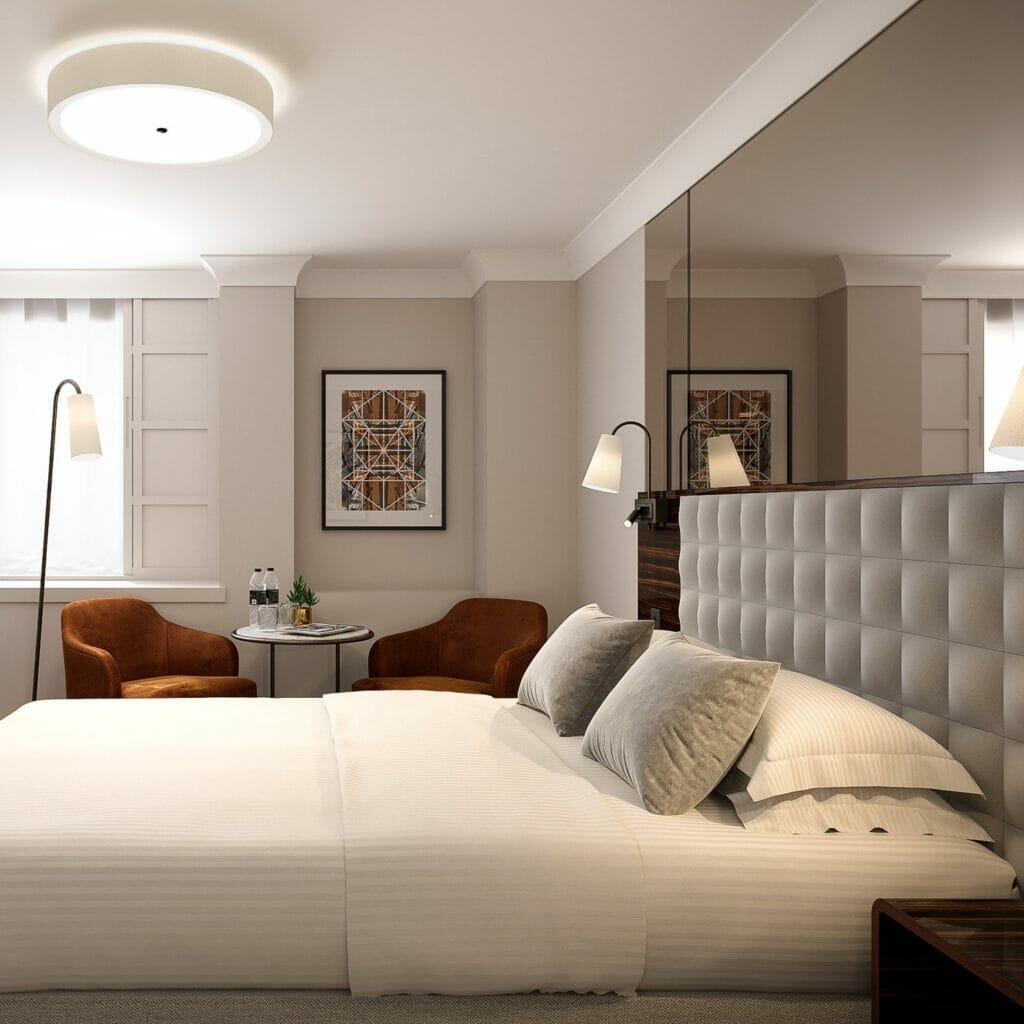 1. Hyde Park Pirate Ship
While this park is actually called the "Diana Memorial Playground," many people just refer it to is as the "pirate ship" because that is the main attraction in one of the best playgrounds for toddlers in London ever.
I purposefully go out of my way to take them there because I think it's just the coolest thing ever.
Right near Kensington Palace, this playground has loads of playing equipment including wooden climbing structures, a massive pirate ship surrounded by sand with lots of nooks and crannies, tree carvings and a sensory trail – not to mention it's in Hyde Park where you've also got Serpentine Lake and lots of other toddler-friendly things to see.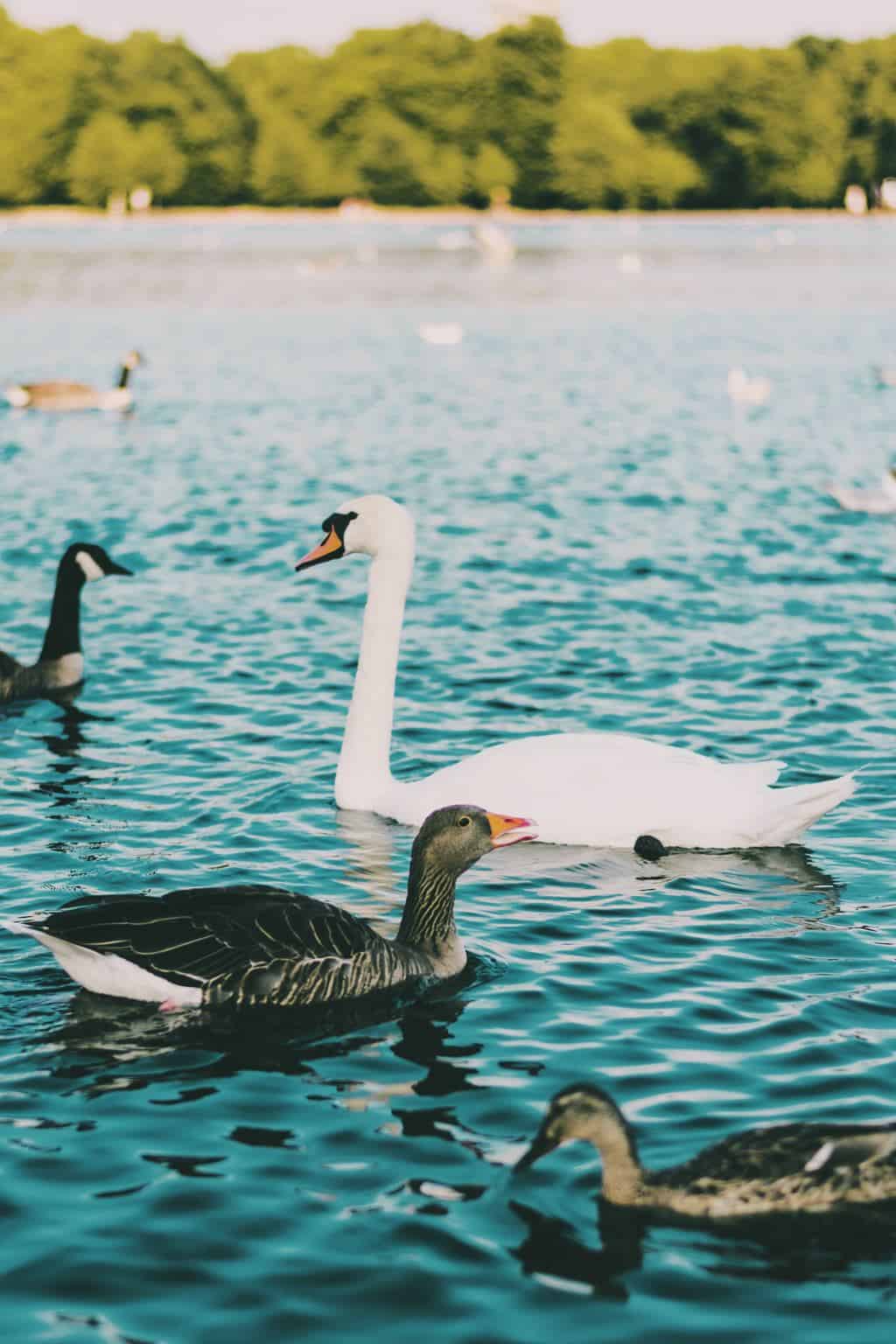 The park was inspired by the stories of Peter Pan and encouraging children to follow their imaginations, and it's one of the most popular playgrounds in all of London.
You will be on your toes with this one, as the large nature of it means you'll need to follow around your toddler and keep a close eye on them.
Only kids up to the age of 12 are allowed in to make sure that the environment is safe for all and you don't have teenagers stepping on your toddler as he or she tries to play.
Make sure to get in line early for this one on a sunny day as there is a queue to enter the playground that is based off of the "1 in and 1 out" rule, and it can get very busy.
IMPORTANT: are you coming to the UK from abroad?
In case you're reading this from outside the UK and will be a foreign visitor here, you need to know these 2 things to stay safe and save money.
Travel insurance – you need it when going overseas! I use

this site

to get the best quotes and purchase my packages from. Do not skip this – having medical coverage abroad as well as other coverage in case of missed flights, lost luggage, etc is essential. As I said, I have never gone wrong using

this site

.
2. Holland Park
Holland Park has two great places for toddlers in London depending on what kind of activity you want to do with them.
If you want to chill out and just have them watch the fish in a pond, check out the Japanese gardens in Holland Park for a really serene landscape with lots of fish and a peacock wandering around.
If you want them to get active so they'll sleep at night, try the adventure playground which has an enclosed play area for toddlers so you don't have to worry about them running off or getting lost.
Holland Park is free to enter and in a beautiful part of London, right near High Street Kensington Station.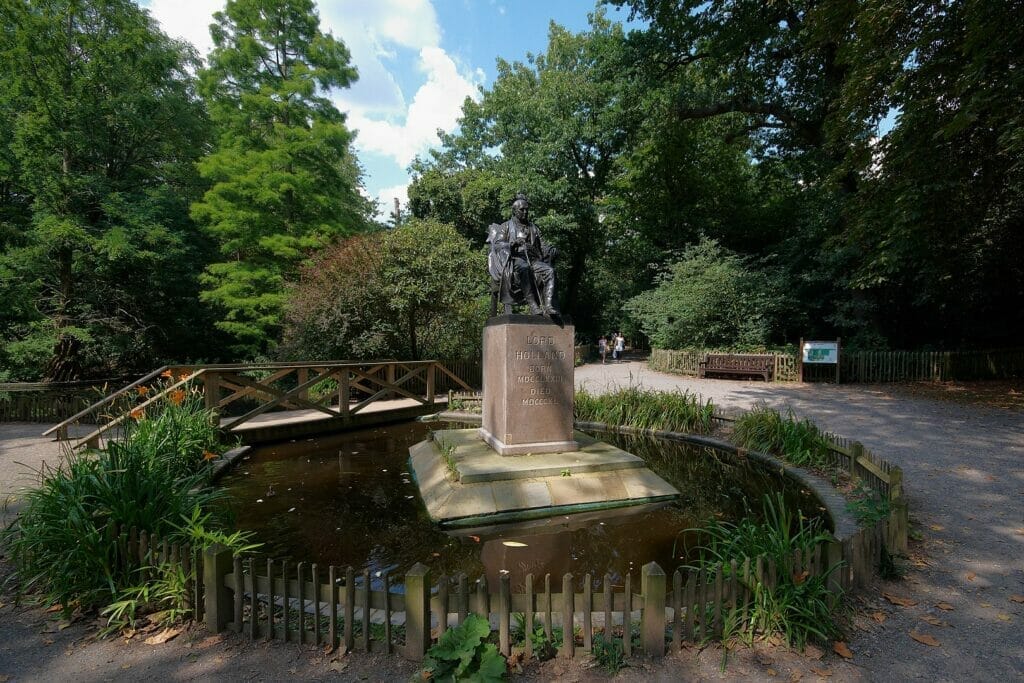 3. Regent's Park, Primrose Hill
While Primrose Hill isn't a playground as such, Regent's Park (and specifically Primrose Hill) is a wonderful place to just spread out a picnic blanket and look at the London skyline.
With a toddler in tow, it's important to bring some bubbles or other things to keep them occupied, but there is plenty of space for them to run around.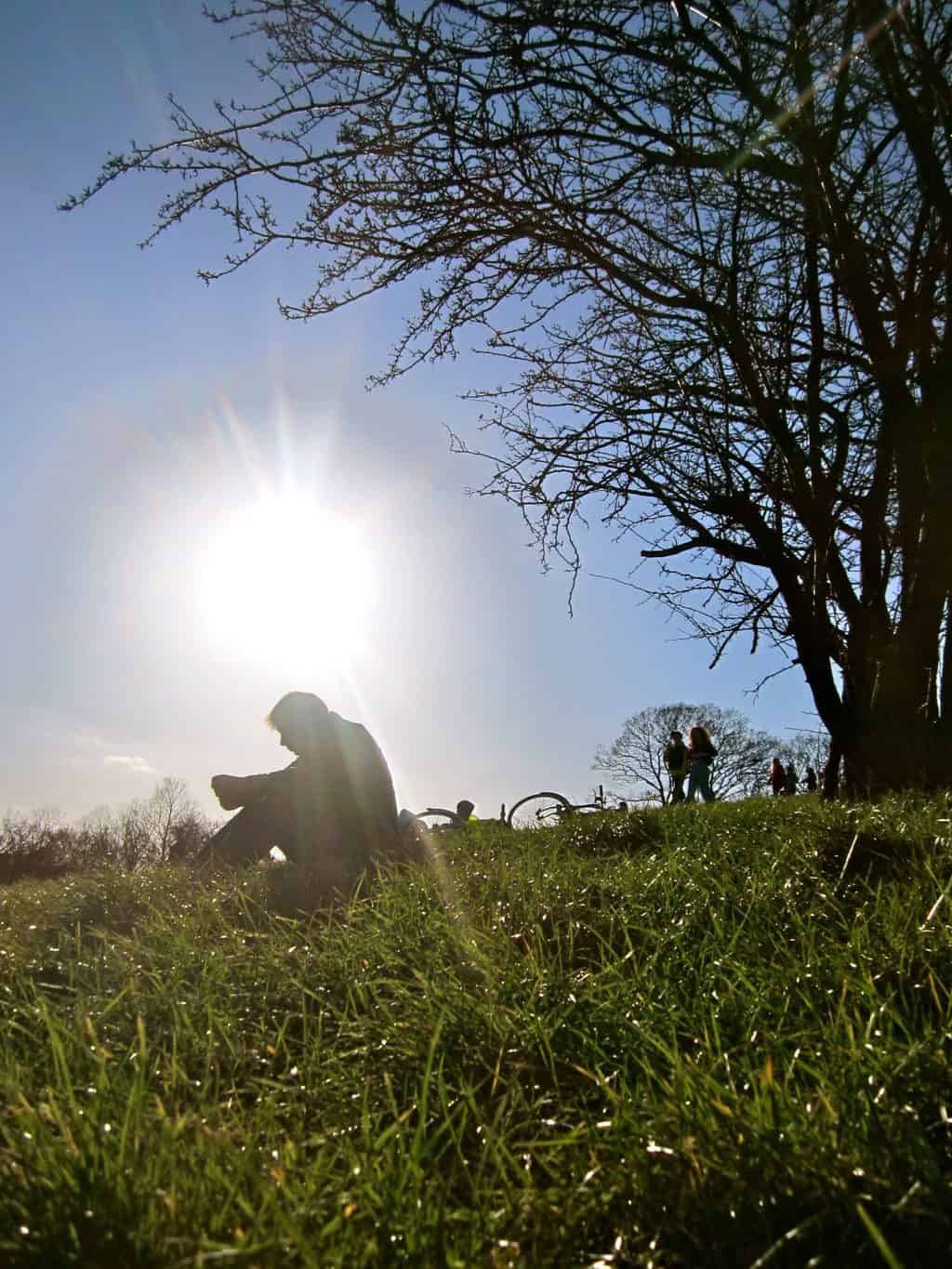 This is also one of the best things to do in London with toddlers if your toddler just happens to be worn out and you want a peaceful place to sit and let them snooze while you feel like you're "doing something" in London.
4. Coram's Fields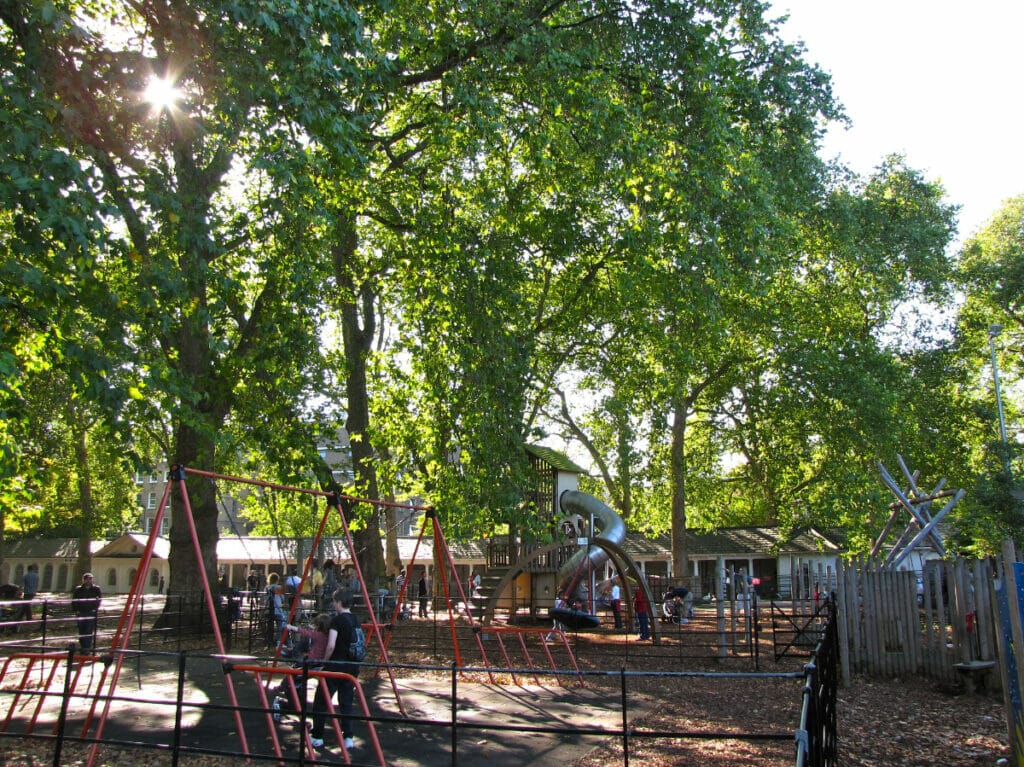 Situated in Bloomsbury, Coram's Fields is one of the best places for toddlers in London because of the seven acres of play space and the "no adults without a child" rule that keeps this a kid-friendly spot.
Toddlers can of course enjoy the regular playground equipment and the city farm, including the wandering goats, but they can also take advantage of drop-in sessions for children under 5 that are run by a knowledgeable preschool teacher who guides kids and parents in both physical and creative activities.
From making shakers and rattles to singing favorite songs to "tummy time," toddlers and parents alike will get a lot of a trip to Coram's Fields.
5. St. James Park and Playground
For an iconic experience, bring your toddler to St. James Park where you can see Buckingham Palace just at the edge of it and enjoy the blooming flowers and bustling atmosphere that makes you truly feel like you're in the heart of London without all of the stress.
St. James Park also has a playground and climbing structure that you can accompany your toddler on.
There are older children allowed in this playground, so just ensure that you're out of the way enough to keep your toddler safe and play away!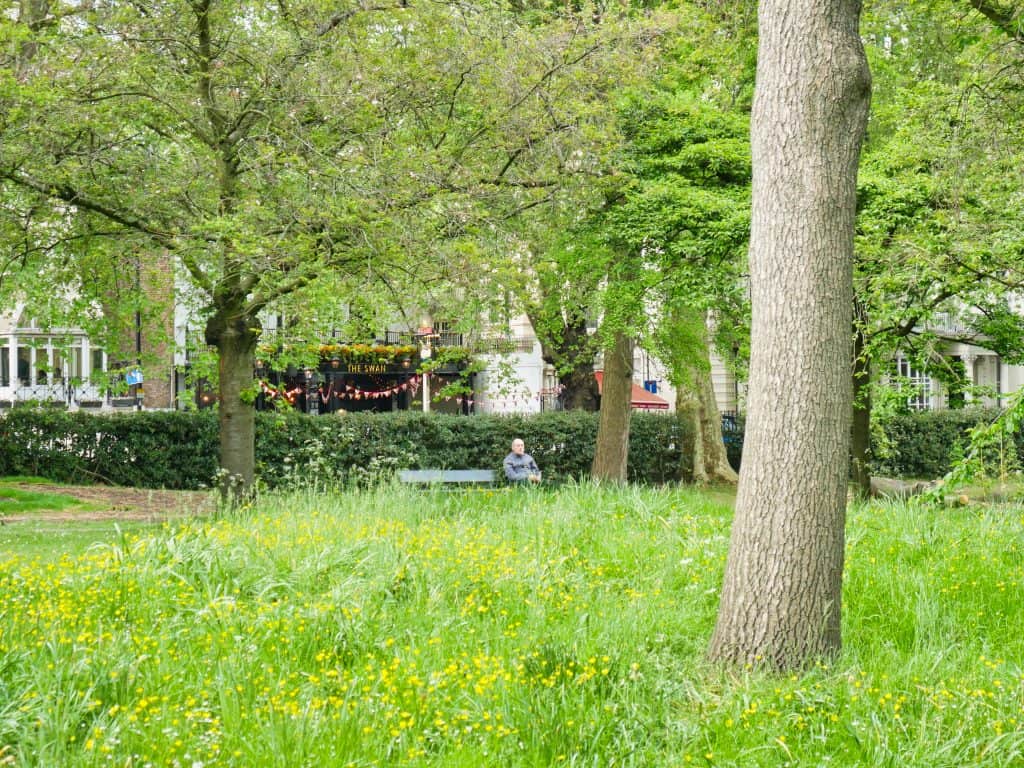 Best Museums for Toddlers in London
You wouldn't always think of a museum being the best thing to do for a toddler in London.
After all, what 2 year old wants to look at ancient artifacts?
Basically none of them, and if yours does then consider yourself….lucky?
Anyway, London museums know that your little ones may be in tow when you check out some of the city's most popular educational attractions, so they've made sure that toddlers also have things to do!
Check out the top toddler friendly museums in London to see where to start your adventures.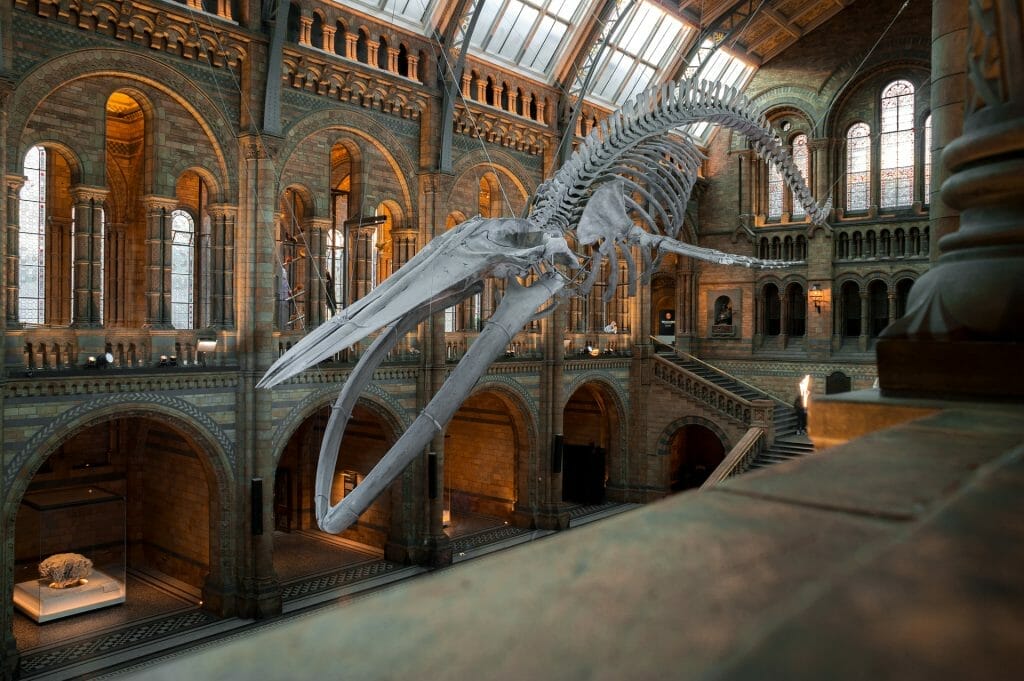 6. Science Museum
Of all the museums in London, my top pick for toddlers is the Science Museum.
Head down to the basement area where you'll find the "Garden," a wonderful play place with water play, soft toys and building blocks so your toddler can immerse themselves in the world of science at their own pace.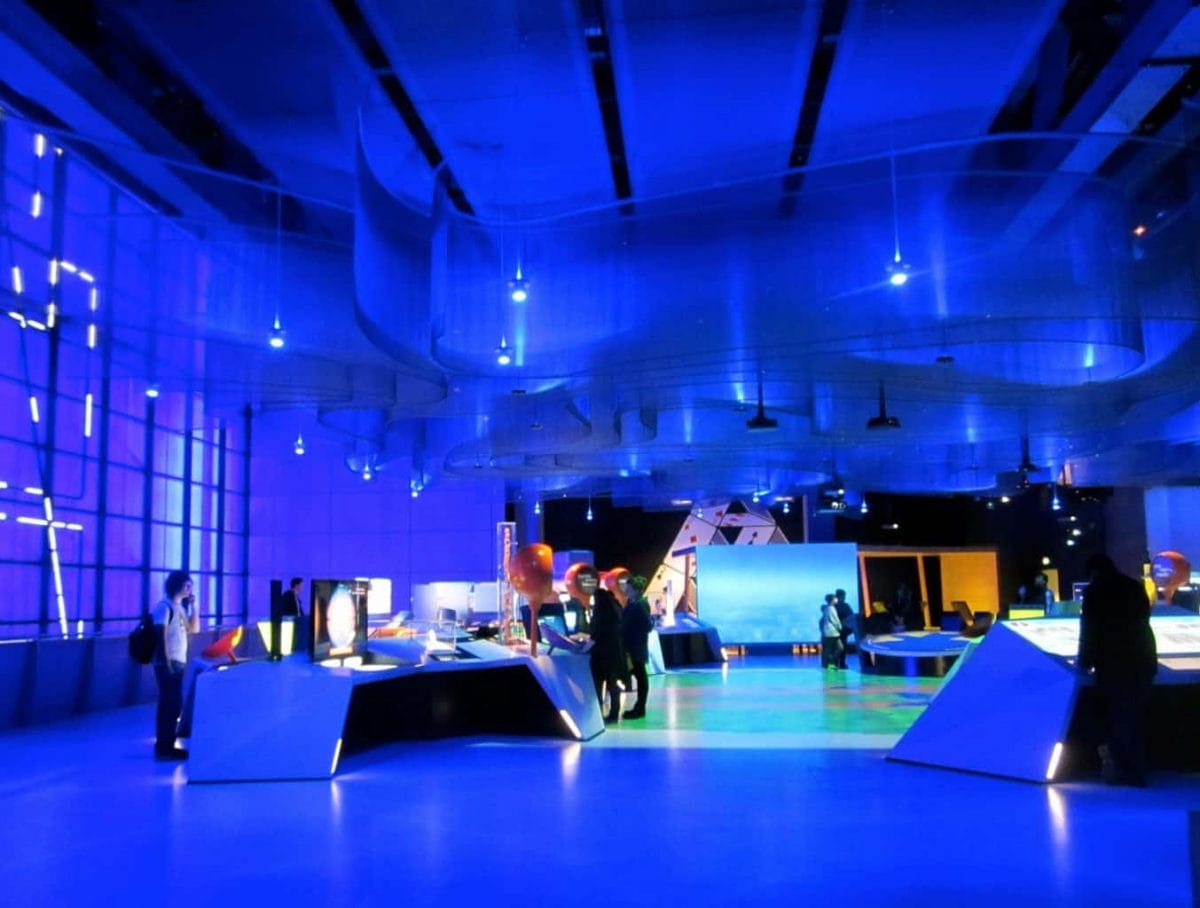 If you have an older toddler, they might also enjoy the play place geared at 4 to 8 year olds which has sound effects and electronic projections.
7. Natural History Museum
One of the things to look for in London museums for toddlers is one with interactive exhibits and not just rows and rows of glass cases.
The Natural History Museum is one such museum!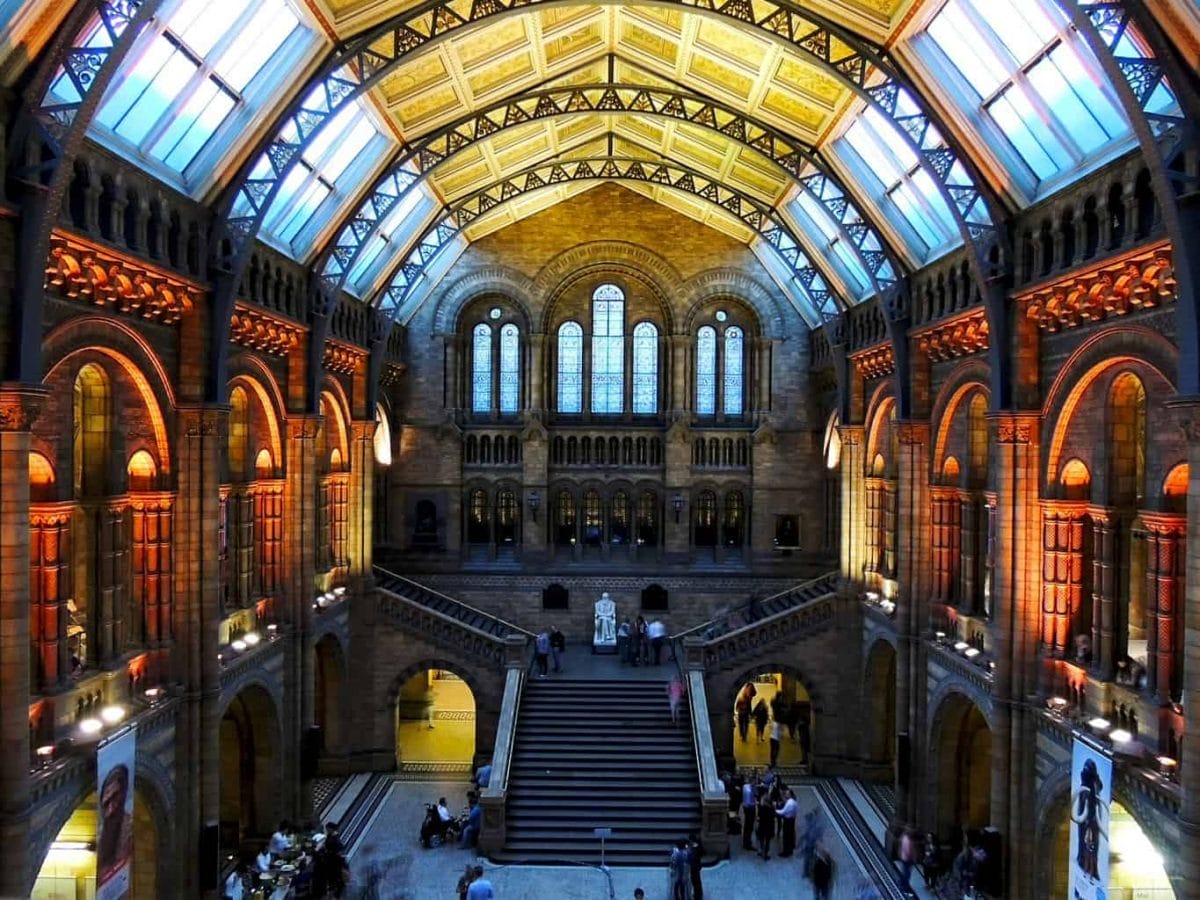 From dinosaur roars to the chance to journey into the center of the Earth, the Natural History Museum has worked had to not just be a standstill museum full of fossils, but also a living and breathing museum with lots of colourful and fascinating exhibits for kids.
There's also a cool gift shop to keep them occupied for a few minutes while they look at dinosaur eggs and other stuffed animals.
You can also spend time wandering around the neighborhood of South Kensington before or after your visit, which is one of the safest places in London and gorgeous to look at.
8. Horniman Museum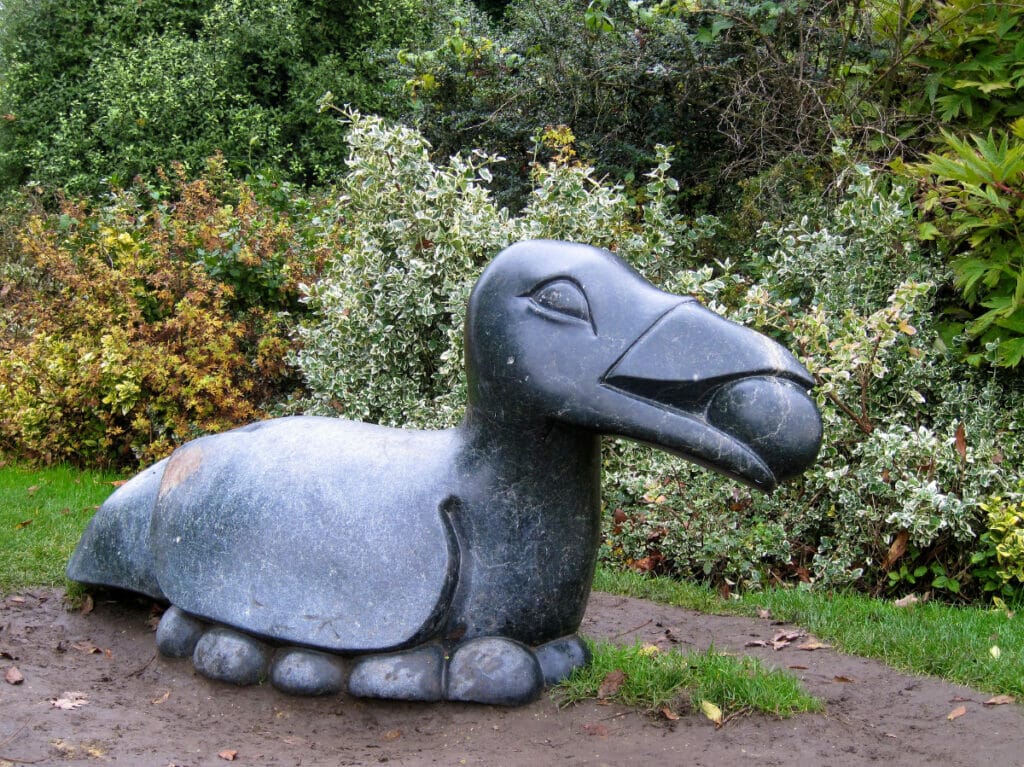 The Horniman Museum really excels in its child-friendly nature with 16 acres of child-friendly places to play.
Toddlers will fall in love with its outdoor areas that includes a nature trail and hands-on object touching exhibits.
There's also an aquarium which will keep them mesmerized as well as a nature base with interactive ways to explore the natural world.
The Horniman Museum is located in Forest Hill, so you'll need to travel a bit out of Central London to get there, but it's well worth the trip.
9. Museum of Childhood
Funnily enough, the Museum of Childhood is actually first and foremost geared towards adults who want to relive their own childhoods, but don't worry – they've planned ahead and know that many adults will be bringing their own children.
For toddlers, there are interactive exhibits featuring toys and games at the Museum of Childhood, as well as drop-in activities including crafting and storytelling to get your toddler involved in some educational play.
10. National Maritime Museum
Head to Greenwich for a beautiful part of area of London to explore with toddlers as well as adults.
One of the best toddler friendly things to do in Greenwich is the National Maritime Museum, which, as the name suggests, is all about the history of seafaring and other sea and ship-related exhibits!
The best part for toddlers is the AHOY section, which features an interactive playplace where they can, climb, play, pretend to be on a ship and learn through age-appropriate exhibits.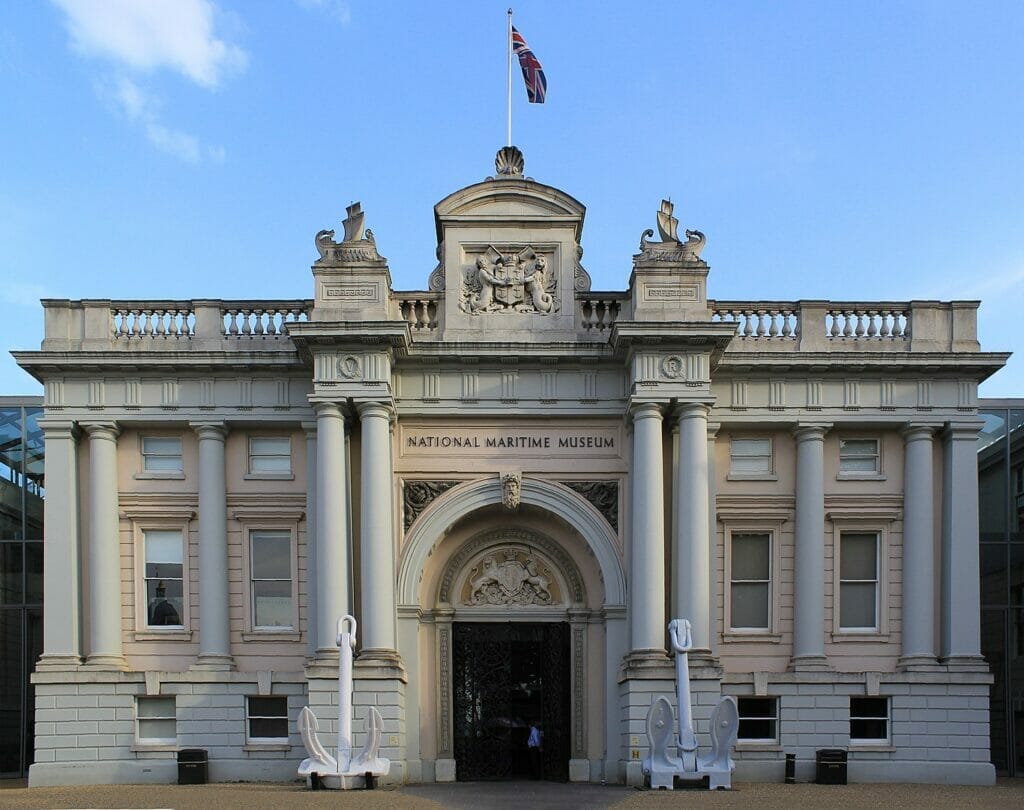 11. London Transport Museum
One of my favorite museums in all of London, the London Transport Museum has fantastic things to do for families with toddlers including a playzone where they can pretend to fly a plane, drive a bus or be a tube engineer.
This is in addition to the numerous family-friendly play options available in the rest of the museum, including interactive exhibits and a family stamper trail where you have to collect all 13 stamps to win the game.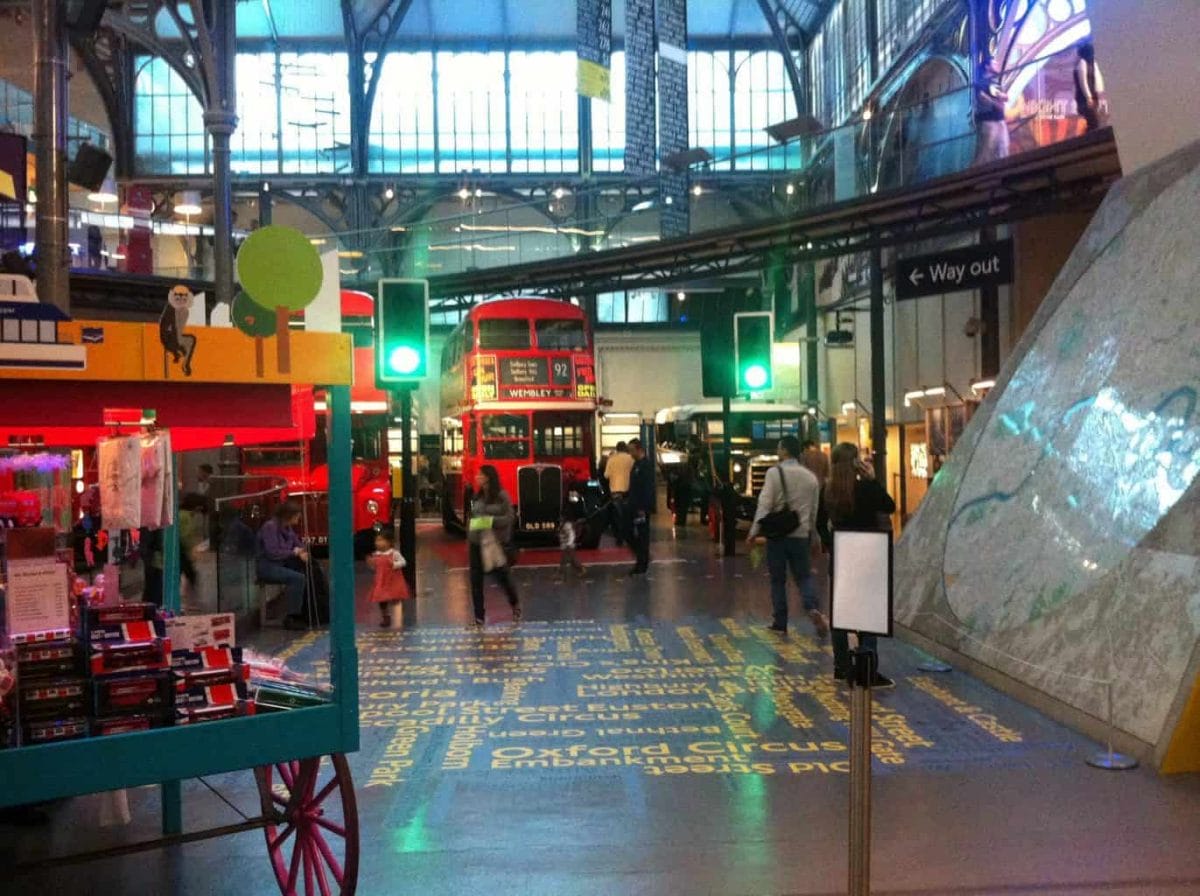 Little ones, with your help, can also climb aboard the lifesize London transport relics and sit in the driver's seat for a view from above.
12. National Army Museum
You might not think of the National Army Museum as the first place to bring a toddler in London, but with its recent refurbishment, it's become one of the top places for toddlers in London.
In addition to interactive play zones, there's also a softplay area specifically for the younger crowd and themed activities and obstacle courses that the kids can run through and burn some energy on while you learn about the history of the Army and how it's developed over the years.
Best Attractions for Toddlers in London
A trip to London wouldn't be complete without some sightseeing.
You can still sightsee in London with toddlers, it just takes a bit of planning and you've got to know ahead of time that perhaps a one hour tour of Westminster Abbey won't be for them.
But there are plenty of toddler friendly things in London to enjoy, listed below!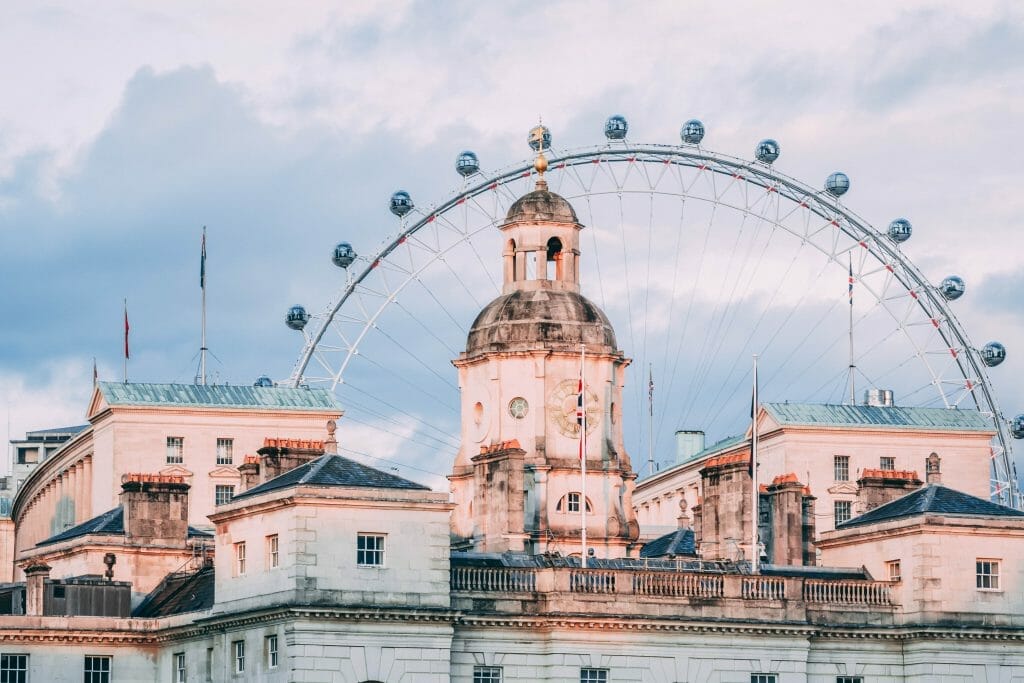 13. London Aquarium
Situated in London's Southbank, the London Aquarium is a fantastic place for toddlers with its many fish and sea life exhibits and the chance to get face to face with some adorable creatures.
Like many aquariums, they also hold talks and activities throughout the day to keep the children engaged.
As it's so close to Big Ben and the Houses of Parliament, it's a great place to bring a toddler if other members of your party do want to go on a more educational walking tour of the area while you keep the kids entertained.
This is on my list of things not to do in London, but that applies to anyone not trying to entertain a toddler.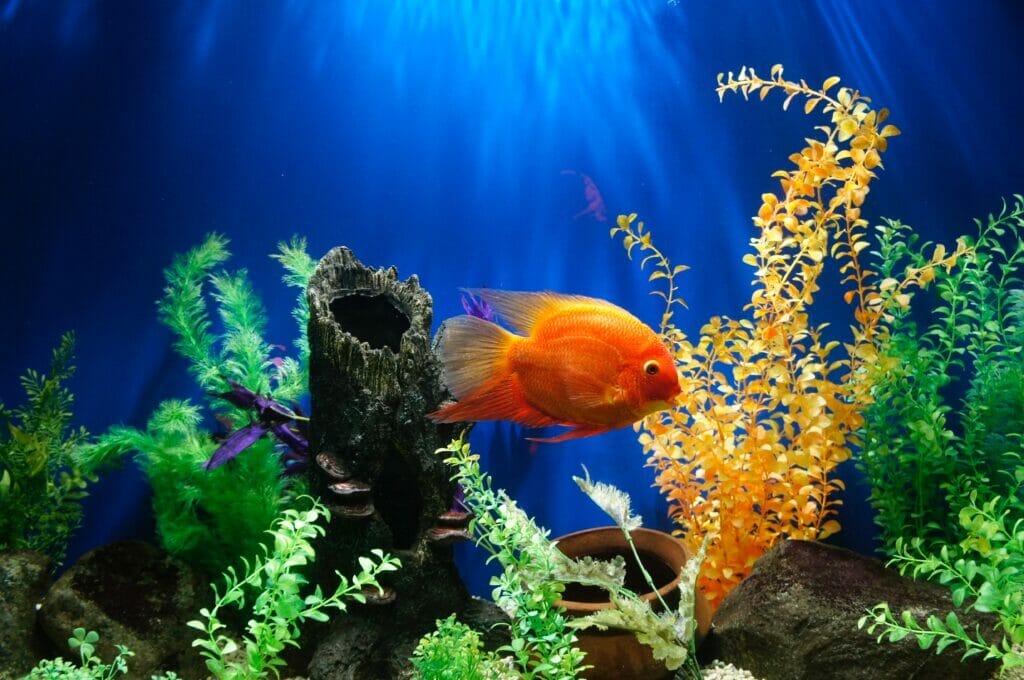 14. London Eye
The whole family, including toddlers, will love the London Eye.
I've written before about whether or not the London Eye is worth it, and for toddlers, I would conclude that absolutely it is!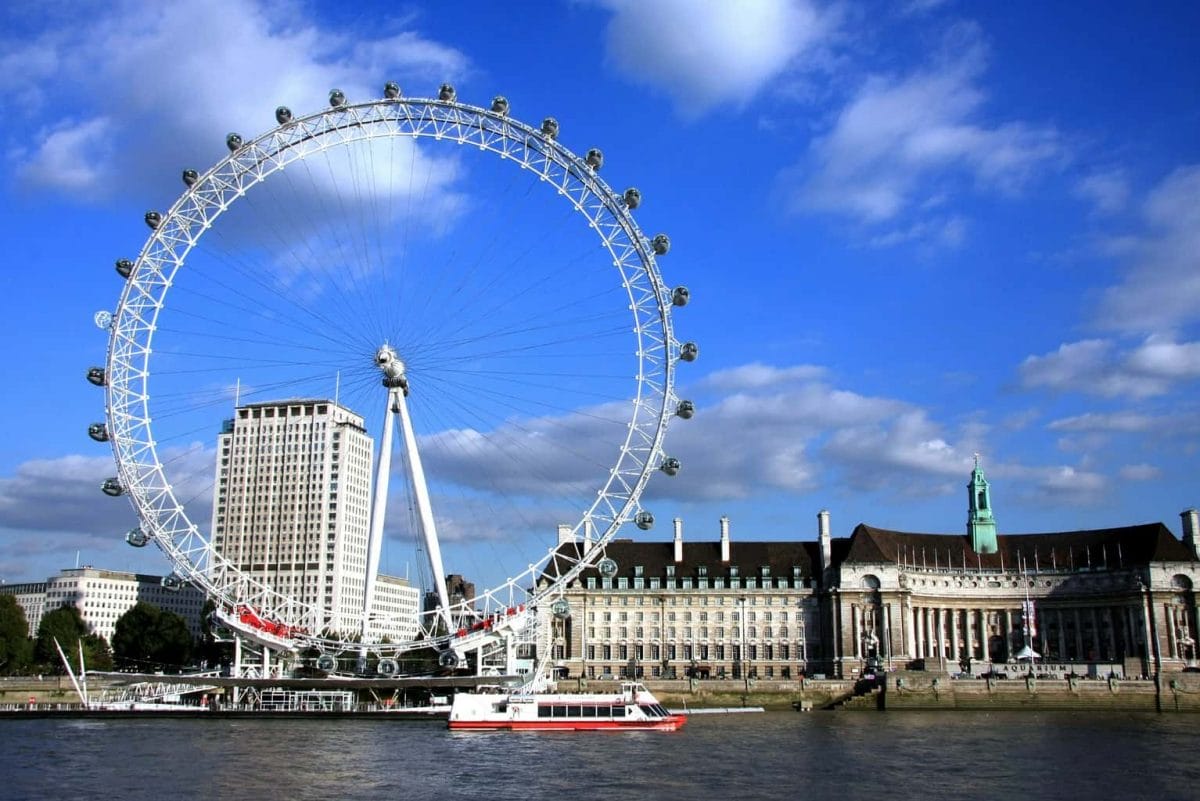 While they may not appreciate exactly what they're seeing out the pod, it enables you to get a bird's eye view of London while also not worrying that they're going to fall out or get lost, as there's no escaping once you're in your pod for the next 30 minutes as you rotate around the Eye and get to see lots of London landmarks.
You can also walk them to different parts of the pod as it rotates to give them something new to look at, and they'll be enchanted by the automatic picture that's taken at the end with a voice over the loudspeaker encouraging you to smile!
15. KidZania London
When you need an indoor entertainment facility that recreates some of London's landmarks and lets your toddlers engage in some age-appropriate play, try KidZania London.
It's the premier child-friendly playplace in London that basically allows them to pretend they're in all kinds of different situations.
They can be a shopkeeper, a policeman, a bus driver, and more.
Let them play dress up, get to know other kids, and generally explore this indoor city.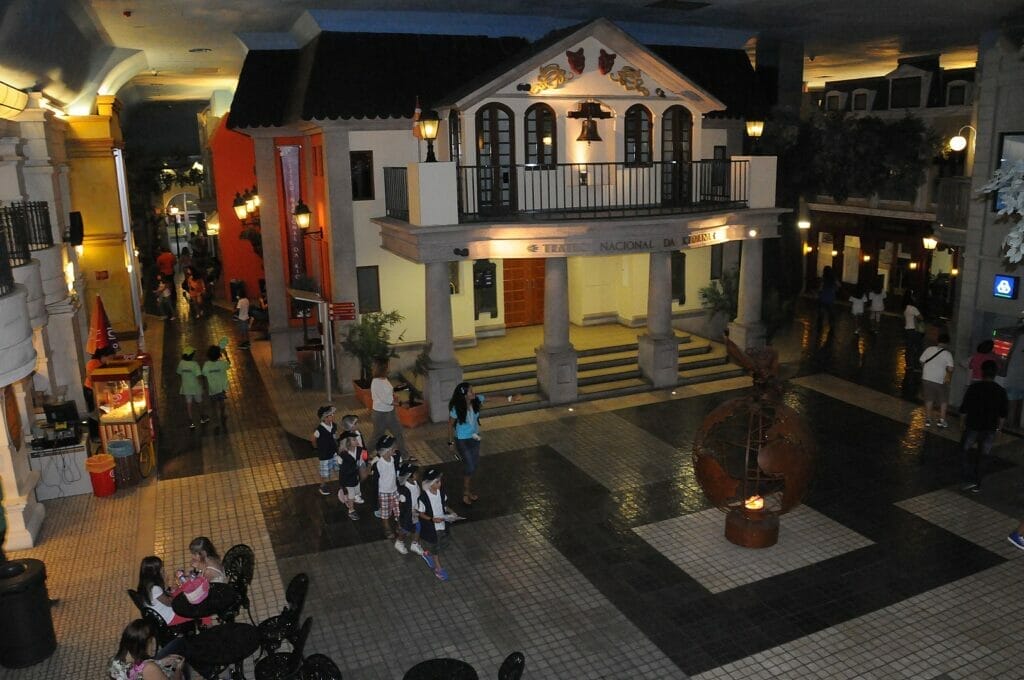 16. Musical on the West End – The Lion King
If you want to see some theatre while in London with your toddler, you should choose something that is going to keep them entertained.
A musical is just the trick!
I would recommend the Lion King for a show that has lots of moving parts, colorful costumes and constantly changing scenery, but just make sure your toddler can handle the loud noises and general atmosphere of a musical before booking.
If you want to try it out, you can book on somewhere like Last Minute to get the cheapest seats possible in case you find it necessary to leave halfway through or your toddler isn't able to handle it.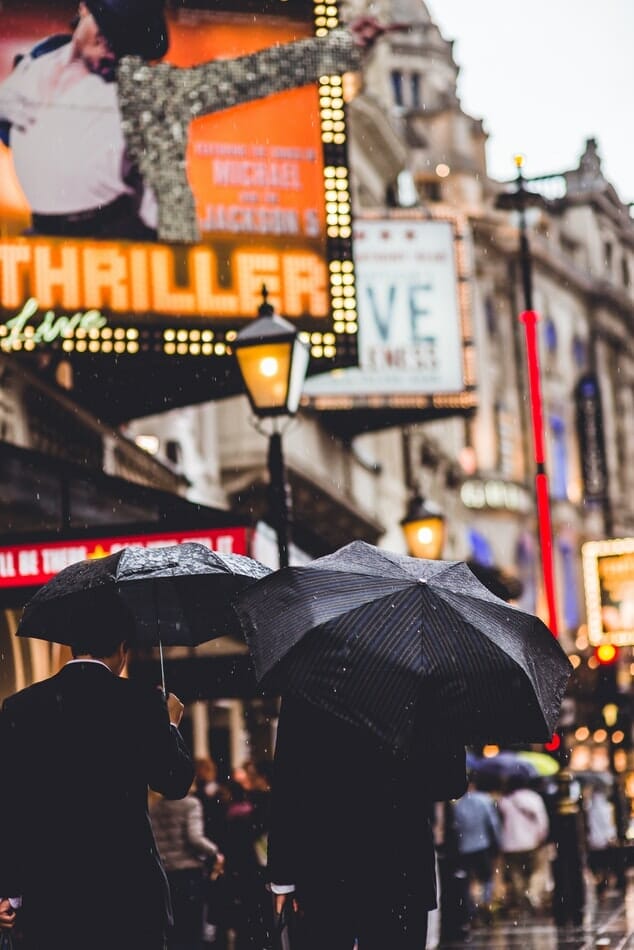 17. River Cruise
You don't need to be a certain age to enjoy a River Cruise down the Thames!
Enjoy a slow-moving boat ride with the whole family as you see various landmarks while floating past and letting your toddler feel the wind and mist in their hair.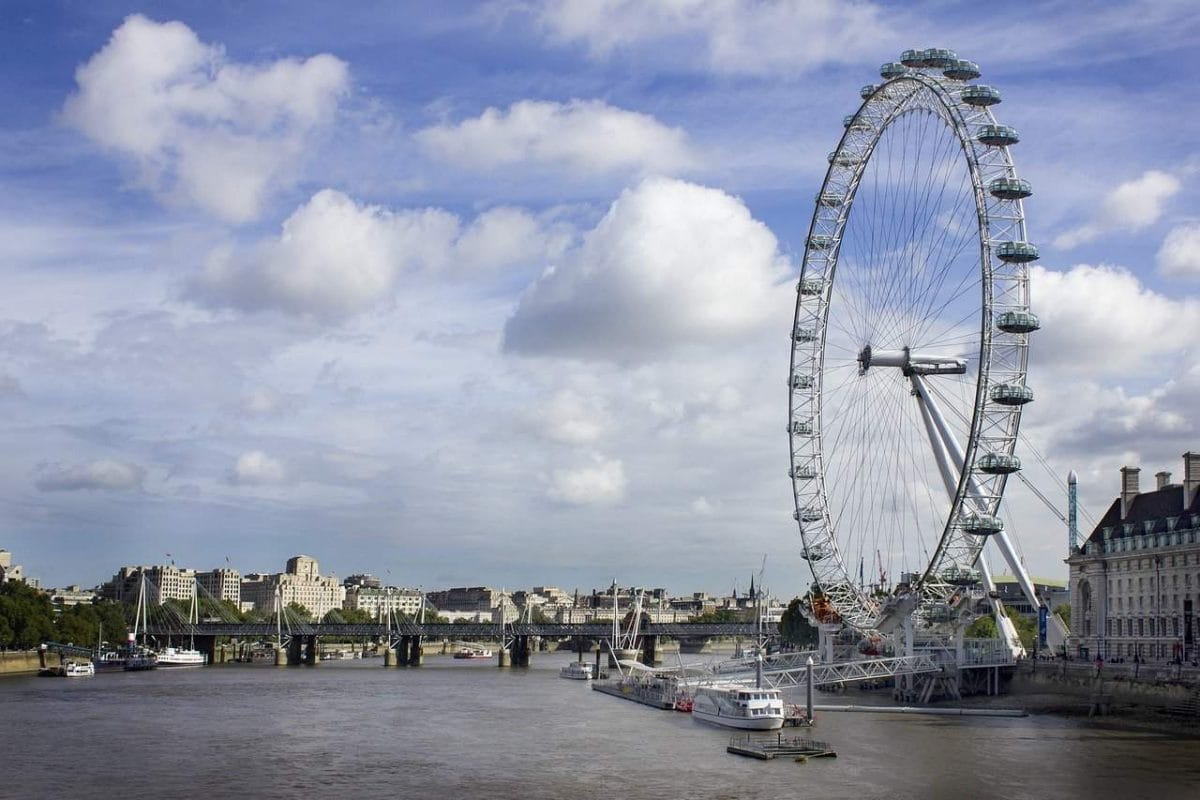 There are lots of river cruise operators, but I would recommend one with a more basic sightseeing experience like this one, not a RIB boat that's going to rip through the Thames at too many miles per hour for your little one to enjoy!
Start slow and then, if they take well to the boat experience, build up to more immersive and longer experiences.
18. London Zoo
The London Zoo is a fantastic place for toddlers, as it's centrally located in Regent's Park so it's easy to get to and the number of animals who live here is astounding for a city zoo.
Get up close to the giraffes, watch the meerkats run back and forth, head into the sloth exhibit or visit the tigers.
There are child-friendly activities held at the zoo on a daily basis, and particularly when schools are out, you can always find something to do at the London Zoo with a small child.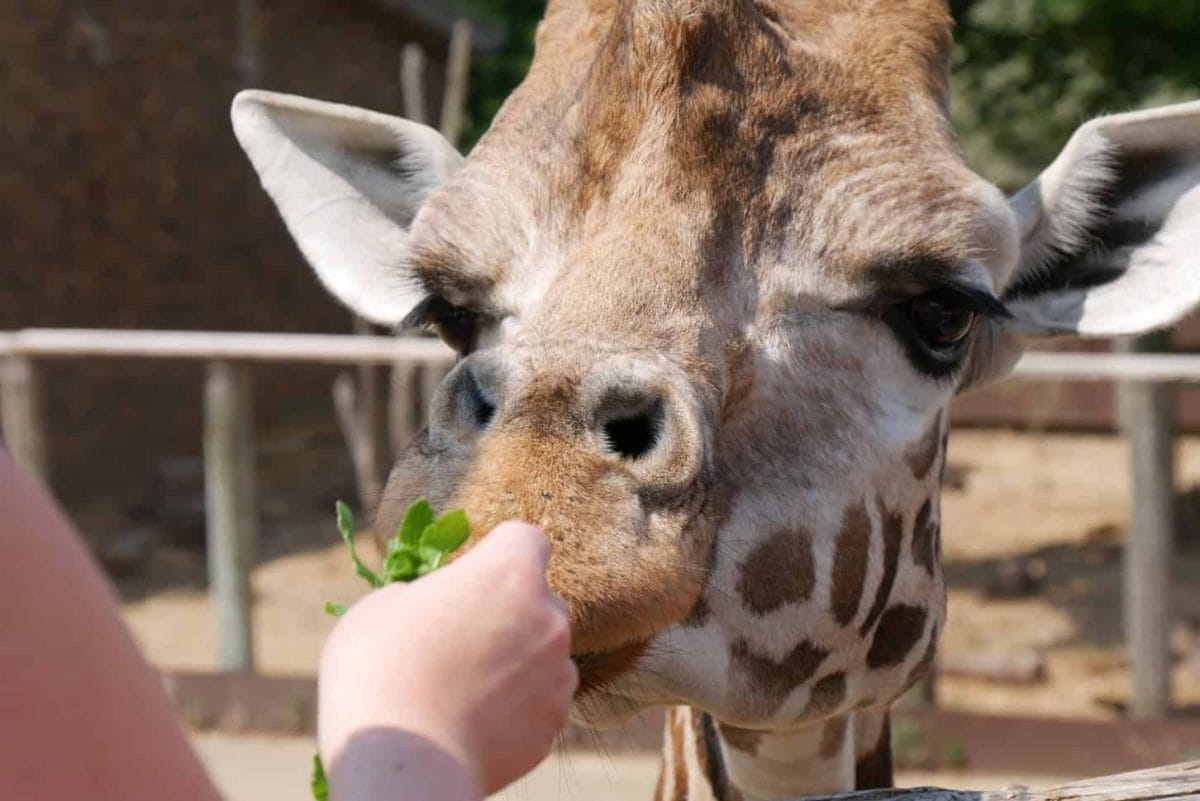 Zookeepers and staff are well-versed in working with children, so your toddler can feel comfortable asking questions or just generally making friends in their own language with the keepers.
Other Things to Do in London with Toddlers
I've compiled a few more options of things to do in London with toddlers if you want some more ideas, including gardens, places to eat, and where to walk around in London with a toddler.
19. Kew Gardens
Kew Gardens are absolutely massive and have everything from a little railroad ride to climbing apparatuses to places to just sit and chill while having a picnic.
While the emphasis is on gardening, greenhouses and general "green thumb" type activities, Kew Gardens is also well-suited to toddlers with the amount of space there is to run and play.
Check out the interactive children's gardens with exhibits just for them, as well as the kid-friendly menus at the cafes and restaurants.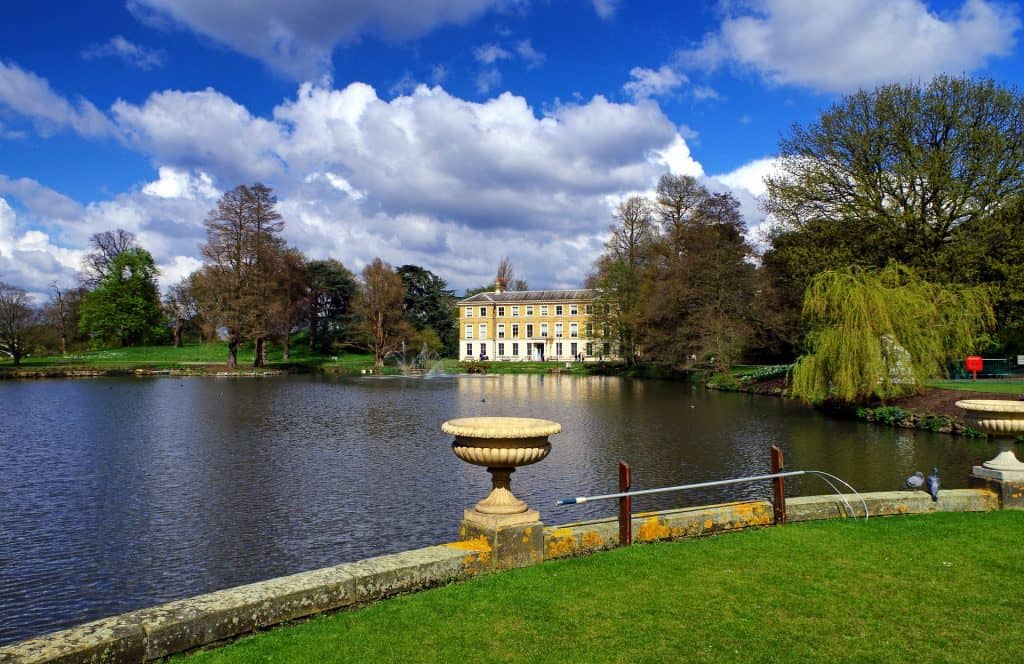 If you don't feel up to the grand scale of the London Zoo, try the Children's Zoo at Battersea Park which is more of a small petting zoo that lets kids learn more about farm animals in a safe environment.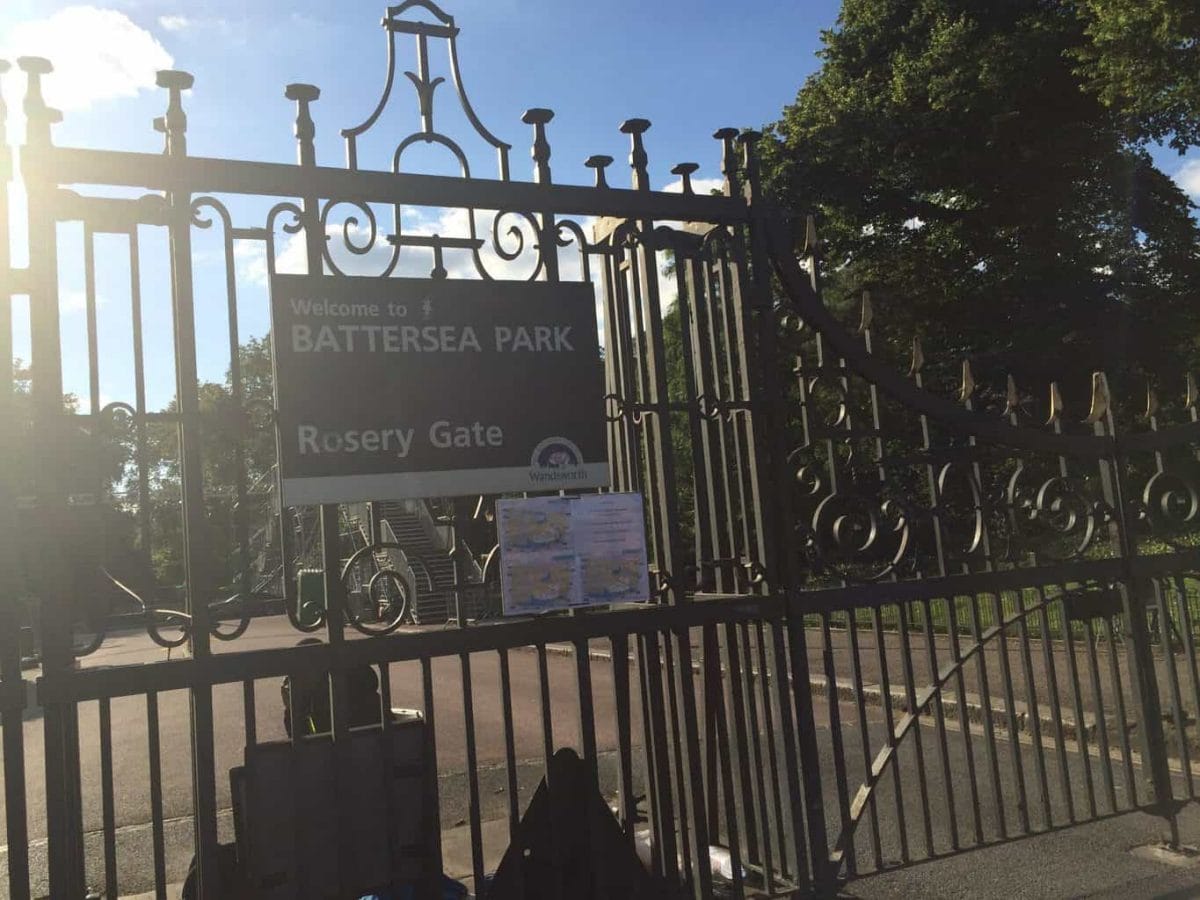 The zoo was designed specifically for children, so you can rest assured that there are play places and not too many areas to lose them in – it's small, quaint, and perfect sized for a toddler!
21. Take them Out to Eat at a Kid-Friendly Restaurant
You've got to eat when in London!
Sure, you can pack your picnics and bring food from the local grocery store that you know they'll eat, but sometimes you want to treat yourselves and bring your toddler to a restaurant with you.
Not all restaurants in London are toddler friendly, but the following ones are (and they're chains, so you'll find them in multiple locations across the city).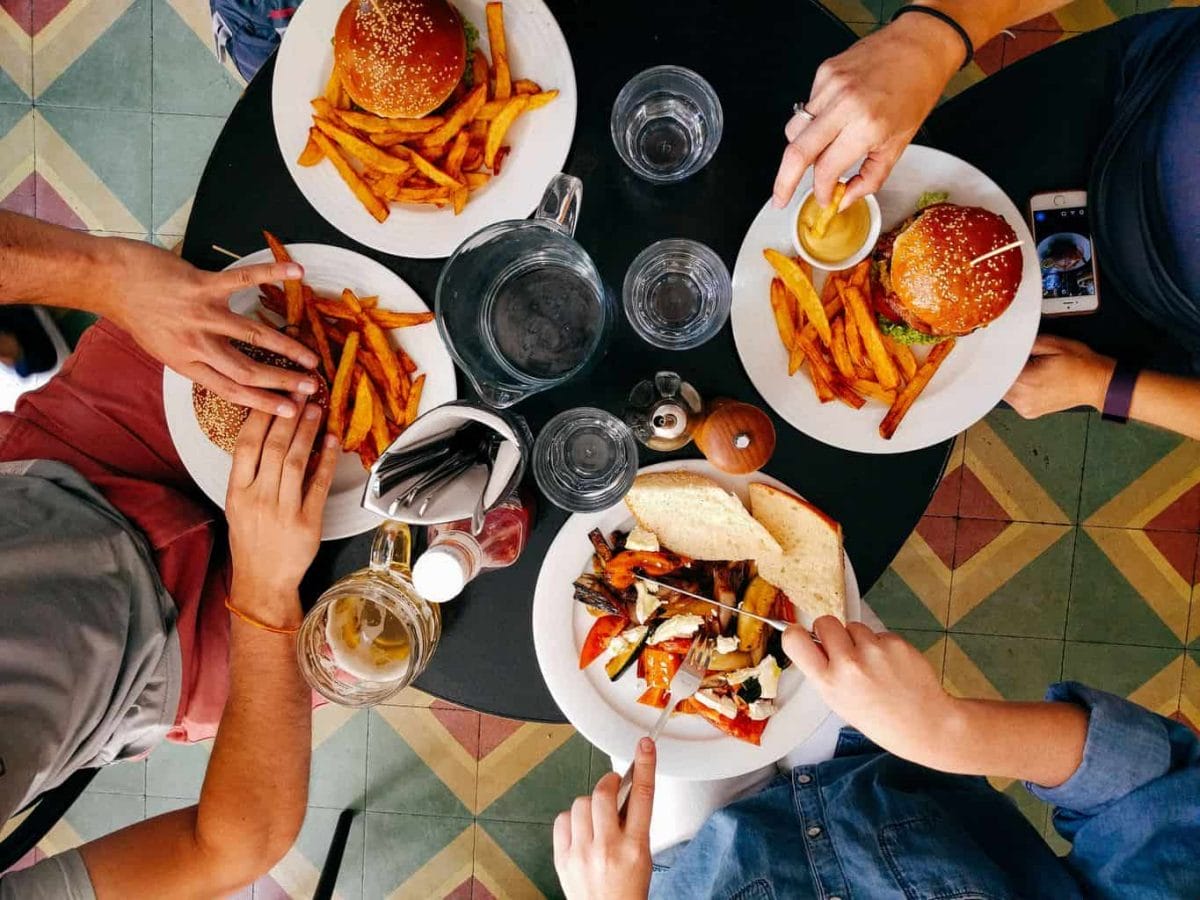 Giraffe has an amazing kids menu that keeps their tastes and interests in mind (ie, nothing fancy).
It's also inexpensive, as they know your toddler isn't going to eat the world probably.
Options for mains including things like pasta and tomato sauce, chicken burgers, sausage and beans, and fish fingers and fries.
For dessert, they can keep it simple with ice cream, a chocolate brownie, or some churros if they're feeling adventurous!
In the mood for Italian food?
Ask Italian caters to toddlers with their easy-to-read child's menu that features basic pasta and pizza options.
They've also got plenty of "make your own" options, which encourages kids to choose exactly what they want on their pizza or pasta, right down to the pasta type, so they feel in control of their meal and get exactly what they'll eat.
If hamburgers and milkshakes are your thing, take the kids to Byron where they can enjoy the mini menu featuring things like macaroni and cheese, chicken nuggets and hamburgers.
They can even get a mini milkshake to finish off their meal to stop them from indulging in yours!
22. Wander Around Borough Market
If you're not quite sure what you want to eat, take your toddlers in London to Borough Market where you can wander around the bustling stalls and try some samples or pick out your ready-to-eat food there.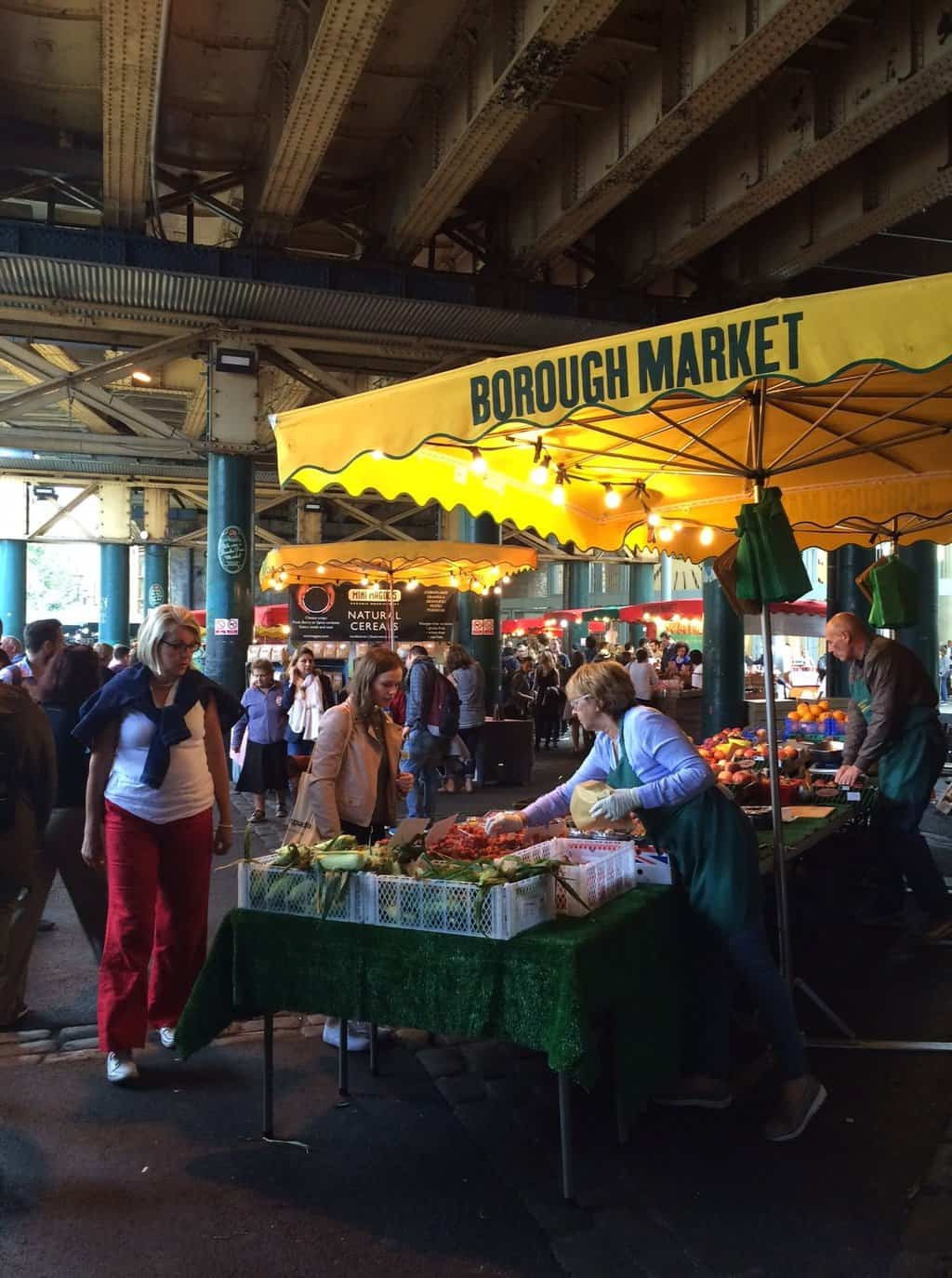 This is a great atmosphere because it's busy enough that your toddler isn't going to cause any problems if they get a bit louder than you'd want, but there is also enough space to spread out and corners to duck into if any real meltdowns occur.
Oh, and it's delicious and one of the best markets in the city, toddler or not.
23. Walk the Thames Path
If you need a bit of a walk in the fresh air, the Thames walking path runs alongside the river Thames and is a great way to take your toddler for a bit of a stroll.
You can just walk certain chunks of it, or even walk for a few minutes and then find a bench to feed them lunch on, but it will make you feel as if you're really seeing London instead of just doing things to cater to your toddler.
Win, win!
How To Get Around London with a Toddler
While you're planning your trip to London with a toddler and figuring out all of the best things to do in London with a toddler, don't forget to think about your mode of transportation.
London is a big city, and you don't want to plan to get from Tower Bridge to the Houses of Parliament in 10 minutes on foot and then left realizing it actually takes an hour and nobody wants to be doing that with a toddler.
Most people get around by tube or bus, which you can definitely do with a toddler as they go free.
Check out more information on how to use the tube in London, as well as getting around London and using Oyster cards.
Just try to avoid rush hours in the morning and evening, as you may find yourself uncomfortably crammed in with nowhere to sit down and this can be distressing for your child.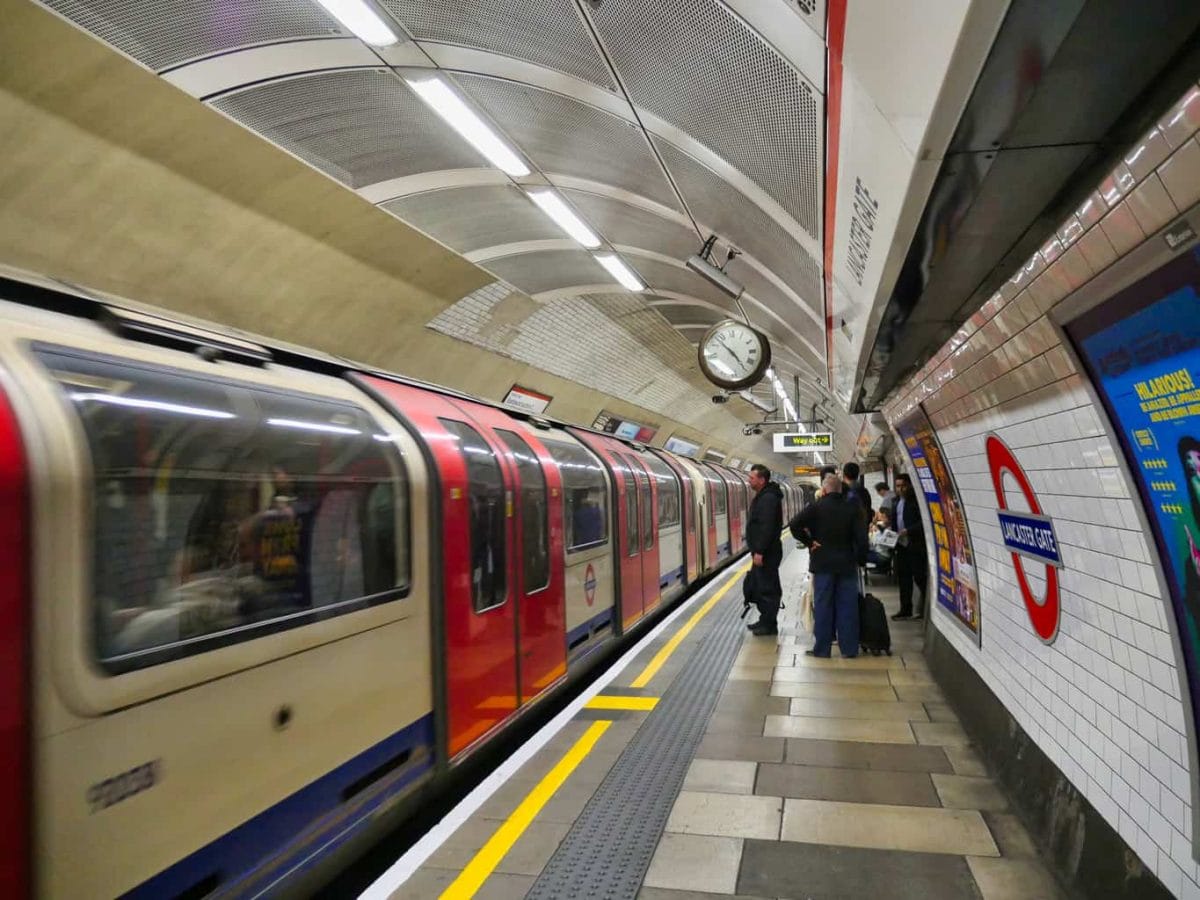 Another option is to take an Uber or black cab when you feel your child won't cope with public transportation, though this will be more expensive.
And finally, plan your route ahead of time if bringing a stroller into London, as not all tube stations are accessible and you may find yourself really struggling with it if it's too big for you to fold up and carry by yourself while also making sure your toddler doesn't run out into traffic or fall down a flight of stairs or what have you.
What else should I not miss in London?
If you're visiting London soon, here's a very brief rundown of a few of my other favorites to make sure you don't miss anything!
UK Travel Planning Guide: the FAQs
🏥 Should I buy UK travel insurance?
Absolutely yes. Basic coverage is not expensive, and as a visitor you are NOT covered under the NHS. Compare policies and prices with Travel Insurance Master here, a big name in the travel insurance business, and cross that off your list.
🔌 Do I need travel adapters for the UK?
Yes, you do, otherwise you won't be able to plug in your electronics/phone/lifelines. I recommend this one, which is all-in-one so you can use it in other countries.
🚗 What do I need to drive in the UK?
The first thing you need to check out if you're planning on renting a car in the UK is this guide to driving in the UK for visitors – the roads, signs, and driving experience will likely not be what you're used to and it's essential to prepare yourself to stay safe and aware.
🛌 What's the best way to book hotels in the UK?
For UK hotels, Booking is the best site as it offers free cancellation on many properties. If you want an apartment, I always recommend VRBO over AirBnb.
📳 Will my phone work in the UK?
Yes – if you set it up right. Check out my guide on making your foreign phone work in the UK to ensure that you get the type of service you need.
🚿 Can I drink the water in the UK?
Yes, UK water is great and perfectly safe. But drink out of taps in any kitchen or use water fountains. Double check before drinking out of the taps in hotel bathrooms, though, as they may be on a different system.