This post contains affiliate links for which I may make a small commission to help keep the site running. You will not be charged extra for these items had you not clicked the links. Thank you for your help to keep the site running!
One of the UK's most beautiful Tudor palaces, Hampton Court Palace was built in the early 16th century and is known for being the home of Henry VIII who brought all of his wives there.
From gorgeous gardens to wonderful historic artifacts, this is a family-friendly thing to do in the UK on the London Pass that will keep everyone engaged and learning as they wander through the nooks and crannies of this landmark.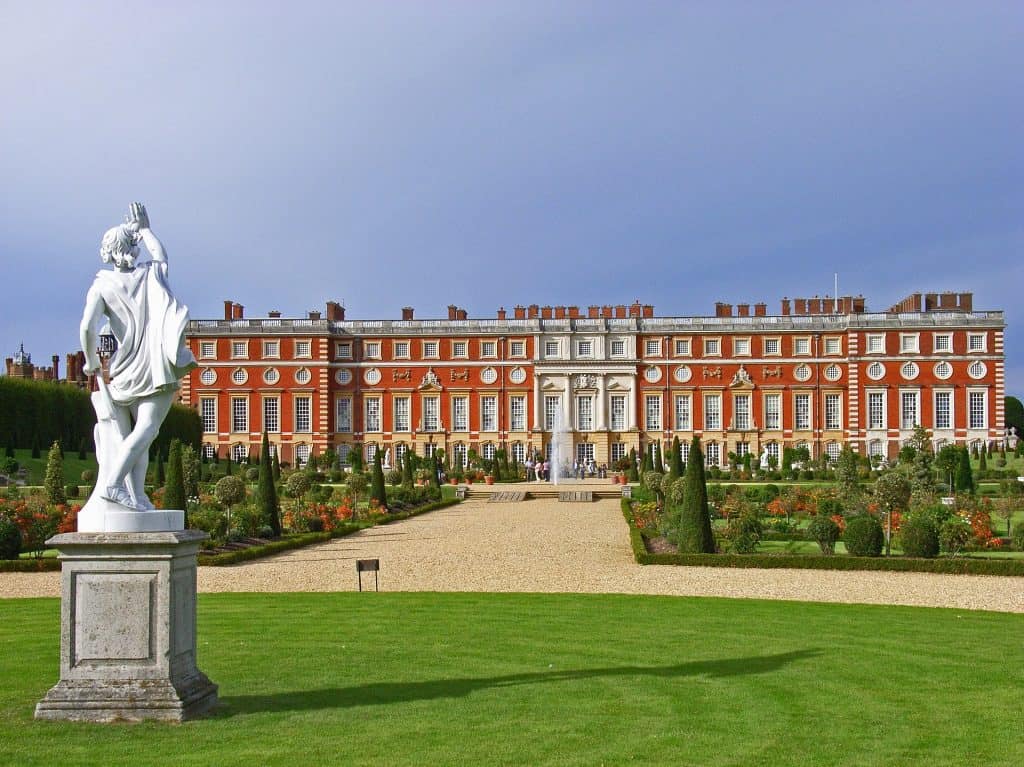 Visitors to London may want to know how they can get from London to Hampton Court Palace, and in this guide, I'll show you all of your options from getting to Hampton Court Palace by train, bus, and car.
GET A

FREE

LONDON INTRO GUIDE and ACCESS TO MY FB GROUP
Start your planning with this "Intro to London" guide and access to my London planning Facebook group!
Expert tip for all types of public transportation in the UK: the best way to figure out your best options is to click here to use Omio (free), where it'll show you the prices, options (including buses, trains, taxis, ferries, and even flights) and help you compare the cheapest and fastest routes.
Distance from London to Hampton Court Palace
The distance to Hampton Court Palace from London is only about 15 miles, so it's one of the closest day trips you can take.
I do think you should take at least a half day trip to Hampton Court Palace from London, as there's so much to see and do.
It's not a quick in and out type of trip.
IMPORTANT: are you coming to the UK from abroad?
In case you're reading this from outside the UK and will be a foreign visitor here, you need to know these 2 things to stay safe and save money.
Travel insurance – you need it when going overseas! I use

this site

to get the best quotes and purchase my packages from. Do not skip this – having medical coverage abroad as well as other coverage in case of missed flights, lost luggage, etc is essential. As I said, I have never gone wrong using

this site

.
How to Get to Hampton Court Palace from London on Public Transportation
Unlike many places across the world like the US with little public transportation, the UK is made up of lots of train and bus connections and it's not unusual to have a reliable bus route even in the smallest of villages.
People are more used to taking public transportation here, and so taking public transportation from London to Hampton Court Palace is arguably the best way to get from London to Hampton Court Palace.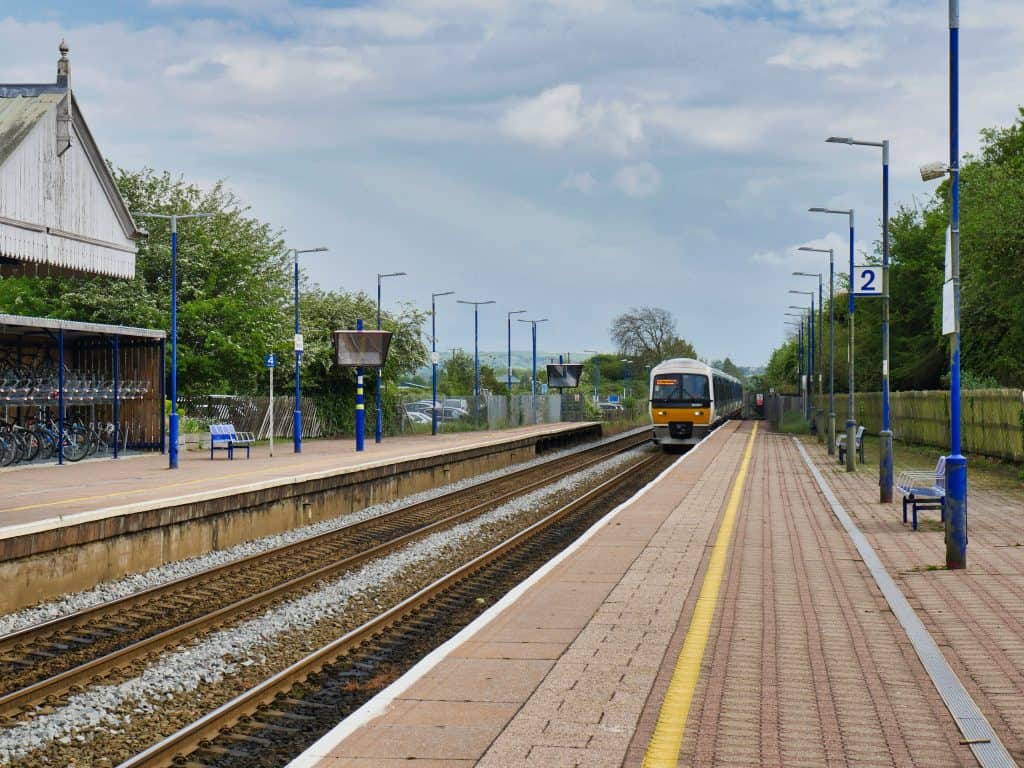 Getting the Train from London to Hampton Court Palace
The easiest way to get to Hampton Court Palace from London is by train.
I book my tickets via Omio, but you can also buy them on the day.
The train goes from Waterloo Station directly to Hampton Court Palace (ie, no train changes needed, though it will stop in between), and it takes about 40 minutes for the train and then 10 minutes to walk from Hampton Court Station to Hampton Court Palace.
If you have an Oyster card, you can use Pay as You Go Credit on this route.
The cost would be £4.50 per card per one way during off peak times, which is anything that isn't between 6:30am to 9:30am and 4:00pm to 7:00pm from Monday to Friday.
If you do travel during peak times, the cost is £7.30 per trip.
This makes Hampton Court Palace a wonderful and inexpensive day trip from London by train.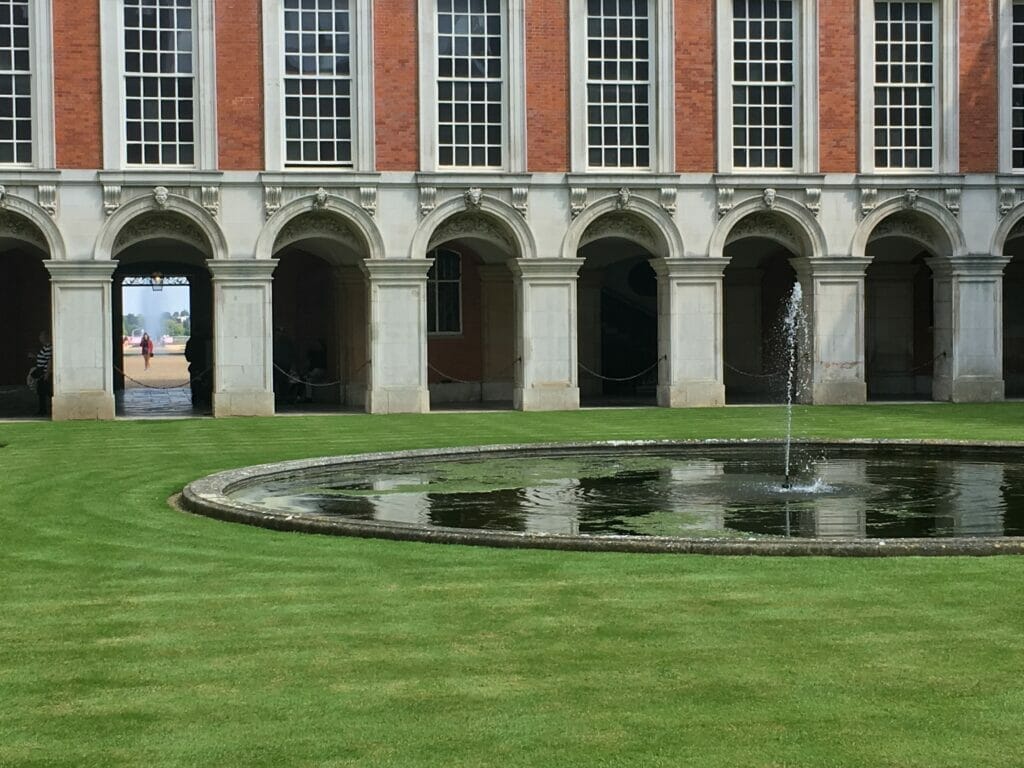 Taking the Bus to Hampton Court Palace from London
You may be wondering if it's possible to take a bus from London to Hampton Court Palace, and the answer that it's technically possible (anything is possible!), but it isn't a direct bus and makes absolutely zero sense given your train options.
I won't even add more information on taking the bus to Hampton Court Palace from London because I wouldn't recommend it at all.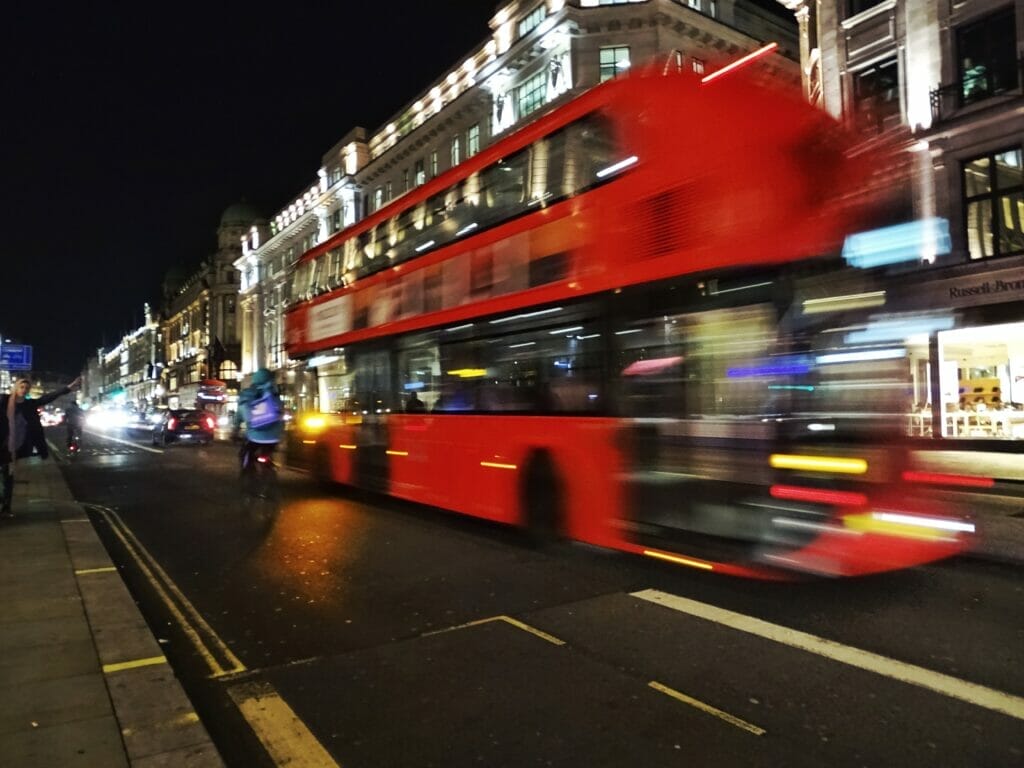 Getting to Hampton Court Palace to London by Car
As Hampton Court Palace is in greater London, some Londoners would choose to drive here, but I would never recommend someone staying in London as a visitor rent a car just to get here.
If you don't have a car in the UK, you'll want to rent one using Discover Cars for the best comparison prices.
The hassle and cost would far outweigh the time it would take you to just take the train.
However, if you're really against taking the train, an Uber each way is technically possible and would cost £30 to £50 depending on the time of day.
The drive could also take quite a while, depending on traffic, and would most likely reach over an hour (ie, more than the train time) for most of the week.
Want more UK travel help? Check out these guides!