This post contains affiliate links for which I may make a small commission to help keep the site running. You will not be charged extra for these items had you not clicked the links. Thank you for your help to keep the site running!
Climb your way up 52 spiraling stairs to the attic in a building near London Bridge, and soon you'll discover a hidden gem of a London attraction that you might have never heard about, but will be so glad you did.
It's one of the most unusual things to do in London, and I'm taking you with me every step of the way.
In this review of the Old Operating Theatre Museum, we'll duck our heads, climb that staircase, and take you into the wonderful world of historic medicine, including amputations, leeches, and more (seriously, hold onto your hats, it's about to get queasy).
Hey! Sidenote! Planning on visiting the UK or moving to the UK?

For more advice, photos and friendly help, click here to join my UK Travel Facebook group to carry on the conversation with fellow travelers and UK experts.
Wait, stop!
Before you keep reading, I just wanted to make sure you know about my expert 7-day London itinerary that includes all of the iconic attractions plus off-the-beaten path activities and restaurants, as well as step-by-step walking and public transportation directions!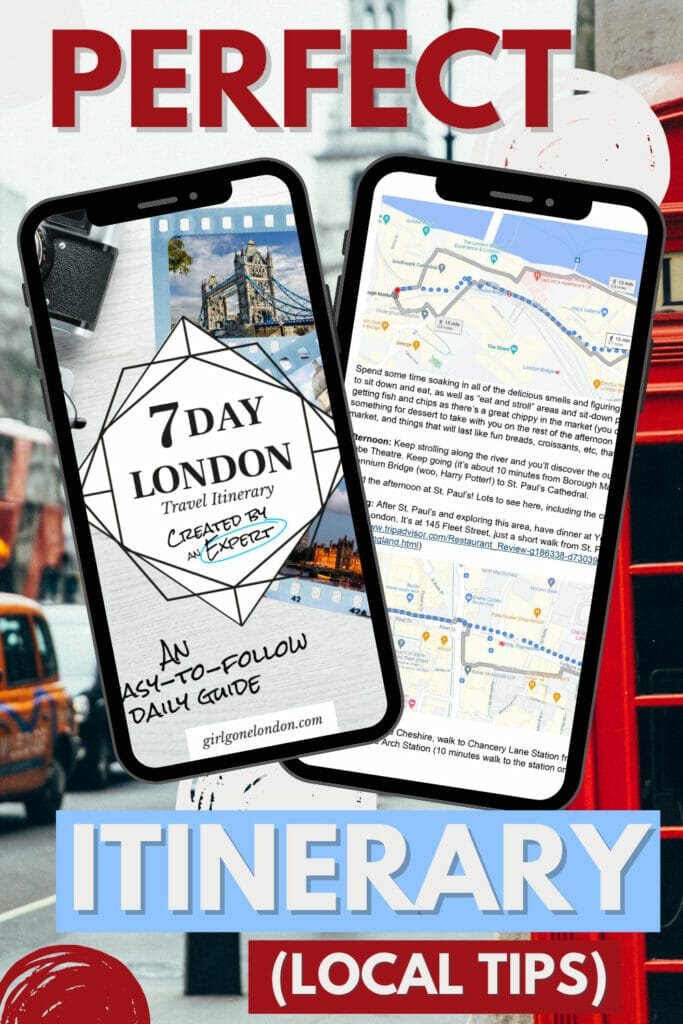 It can be stressful spending so much money on a London trip and not knowing if you're fitting everything in or making the most of your time.
To help you out, I've taken my 10 years of London experience (starting as a visitor and then as a resident) to make sure that you have the ultimate step-by-step itinerary that will make sure you see the real London.
And, hey, if you're not coming for exactly 7 days or already have some plans, don't worry, as it's editable so you can mix around the days, incorporate your own ideas, or pick and choose which days to follow.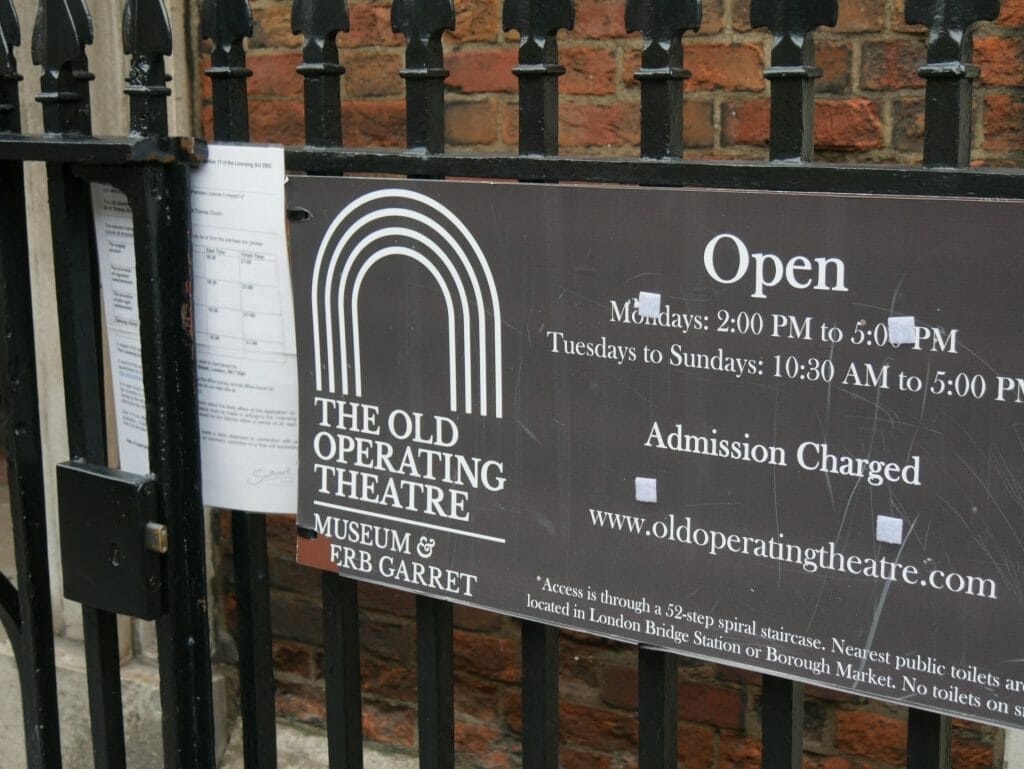 My expert London recommendations for saving money, at a glance:
Where is the Old Operating Theatre Museum?
Practically, the Old Operating Theatre Museum is at 9a St Thomas Street, London, SE1 9RY.
If you're coming by tube, that means go to London Bridge station and take the short walk from there.
London Bridge station has many exits, so check on the map before deciding which one or ask a member of staff to help point you in the right direction.
It's one of the best things to do near London Bridge, as a matter of fact!
Historically, the Old Operating Theatre Museum is in the attic of St. Thomas' Church.
You'll learn more about why when you visit the museum, but the entrance to the museum and operating theatre is through a tiny spiral staircase – the bell tower!
And when I say steep and narrow, I mean steep and narrow.
You would really regret trying to haul luggage up here, and unfortunately for those with mobility issues, the museum is inaccessible.
There is a rope to keep your balance on as you go up, so even if you do need to take a bit more time, you can steady yourself and take breaks as you go along.
It will be obvious when you emerge into the museum entrance, so until then, just keep climbing!
What's in the Old Operating Theatre Museum?
Here's where we get to the part of the review where you discover whether this is your ultimate museum day out, or one you and your hypochondriac self should skip all together.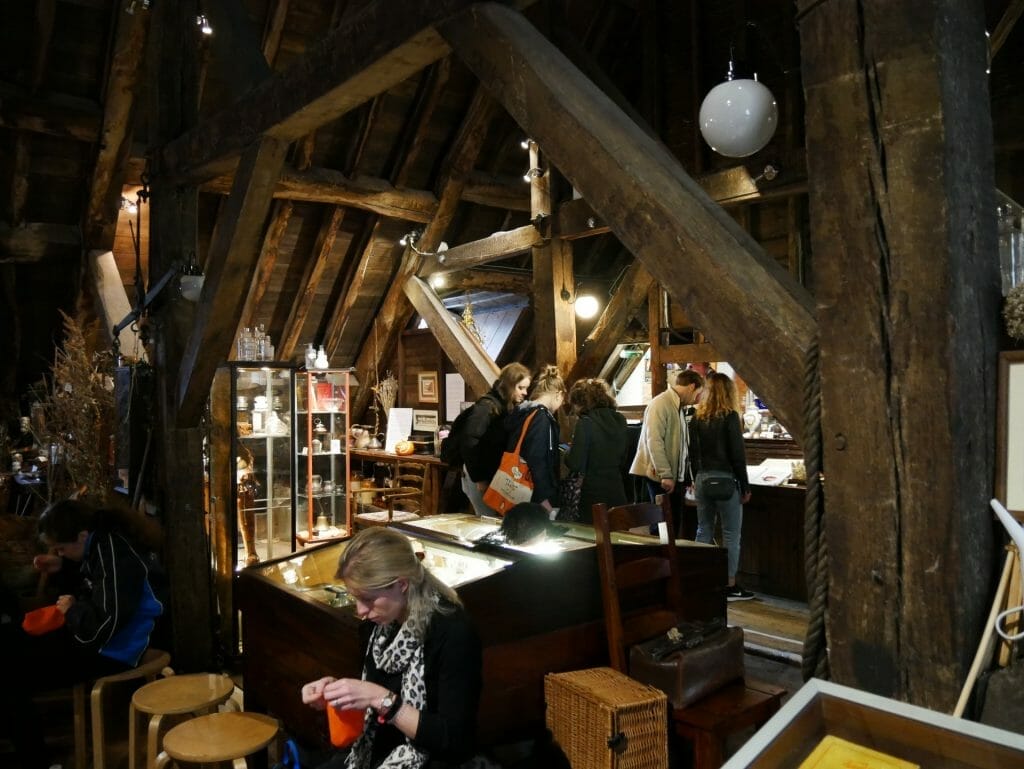 The attic used to be used to store dry herbs and medicines for hospital patients, and today this portion of the room still has lots of lovely smelling dry herbs that you can run your hands through.
We loved wandering around all of the baskets and seeing if we could guess what was inside.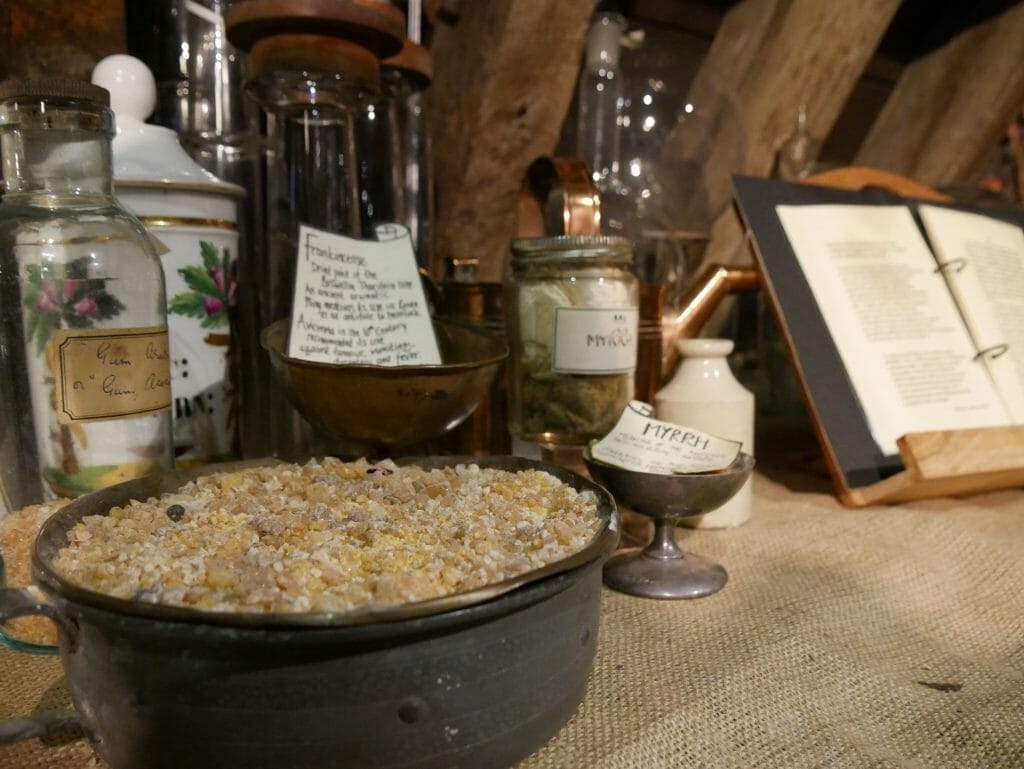 In the main part of the museum, when you first walk in, you'll come across everything from old school blood letting equipment (leeches required, of course), some preserved treatments and body parts in jars, and even a book where you can write down all of your biggest medical fears.
This is both quirky and terrifying for someone who thinks that every headache is a brain tumor.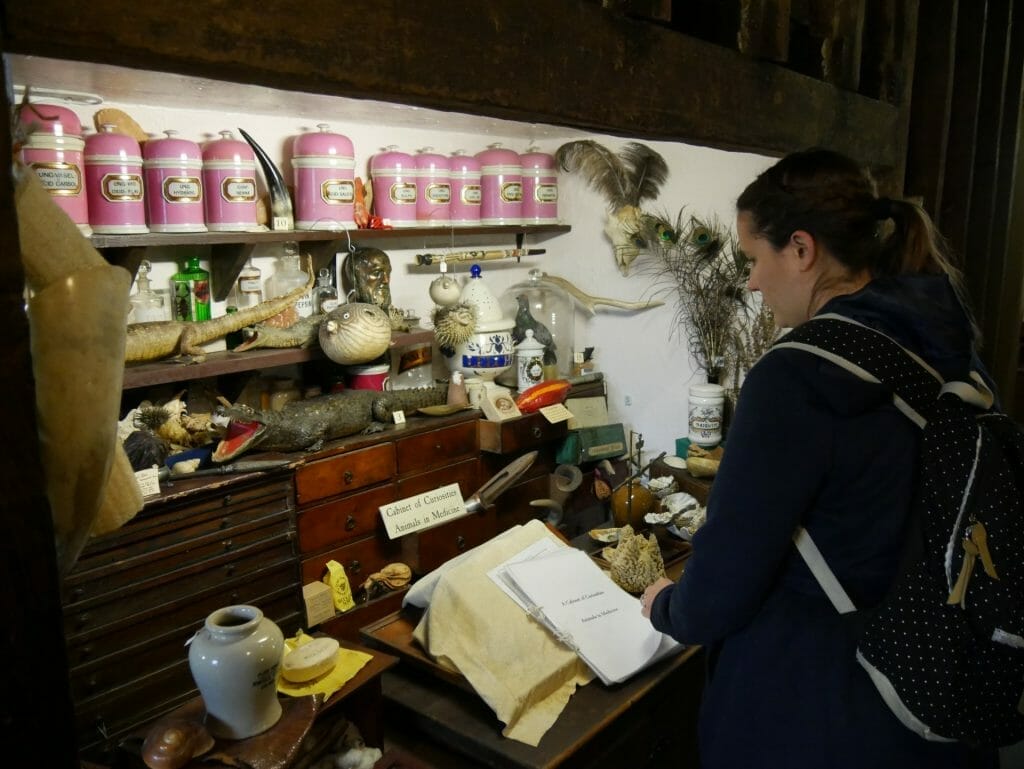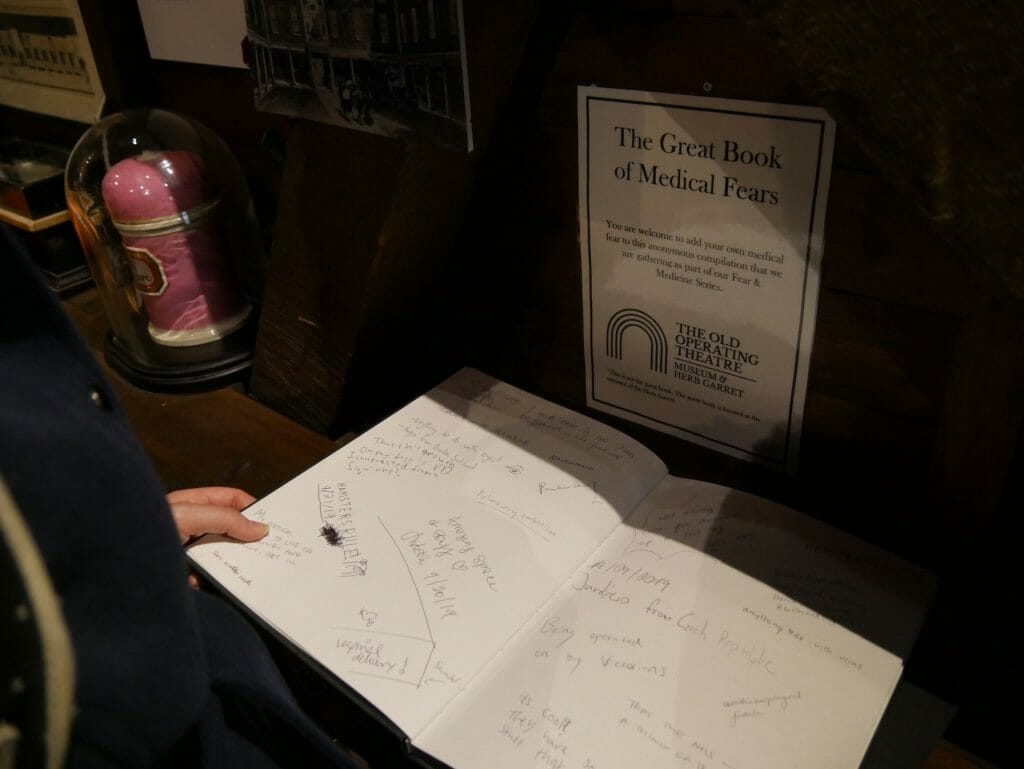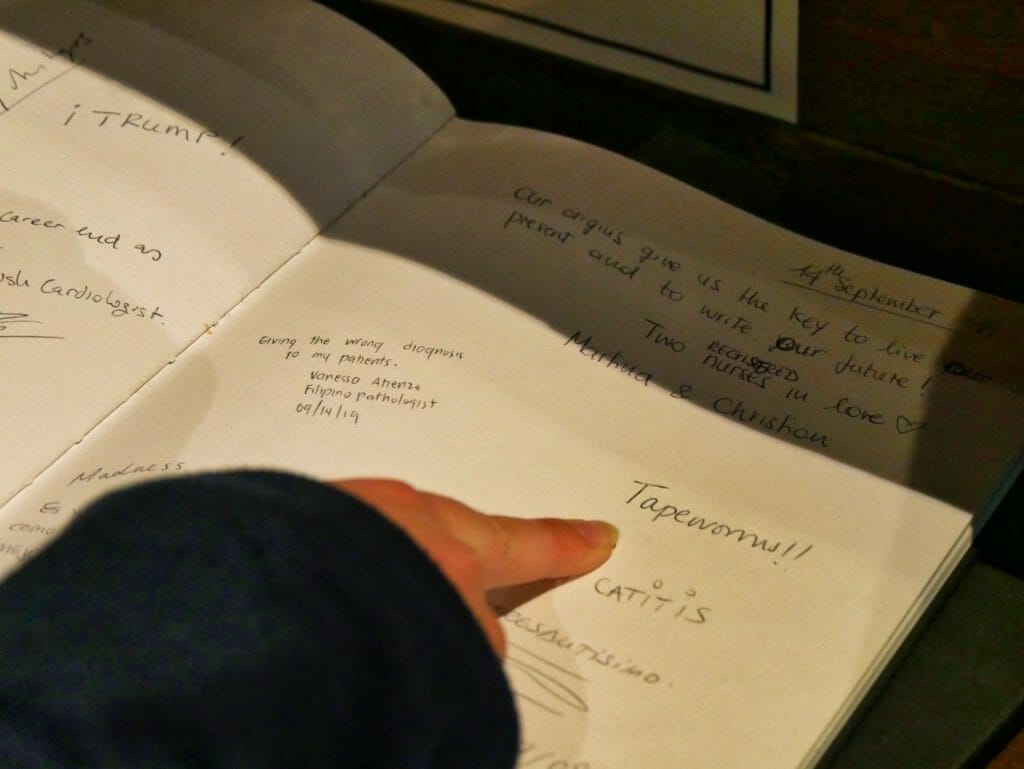 Each display has a plaque explaining what's inside, and while there is nothing high tech about it, the wonderfully weird quirkiness of it all is just added to by the somewhat faded descriptions.
There is plenty of new to be found as well, though, with dedicated print-outs for kids to help them explore the area, and information posted about the various events that take place about the Old Operating Theatre Museum, including Victoria operation tutorials and information about poisons and murders!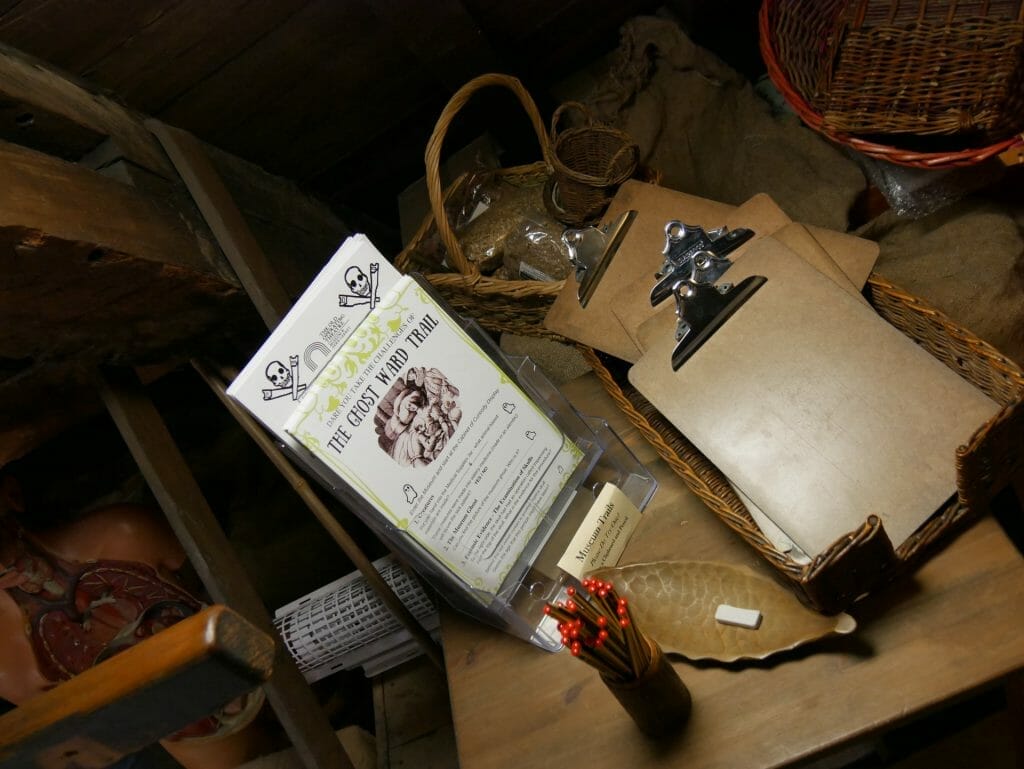 Head further into the museum and you can turn right to come to a dead end and thoroughly check out the section involving children at St. Thomas' Hospital.
Here, you can see bassinets that would have been used for patients, medical equipment used on babies, and an entire display about childbirth in the past, including some pretty gnarly looking forceps used to help get the baby out.
Let's just say that that it made me grateful for the 21st century.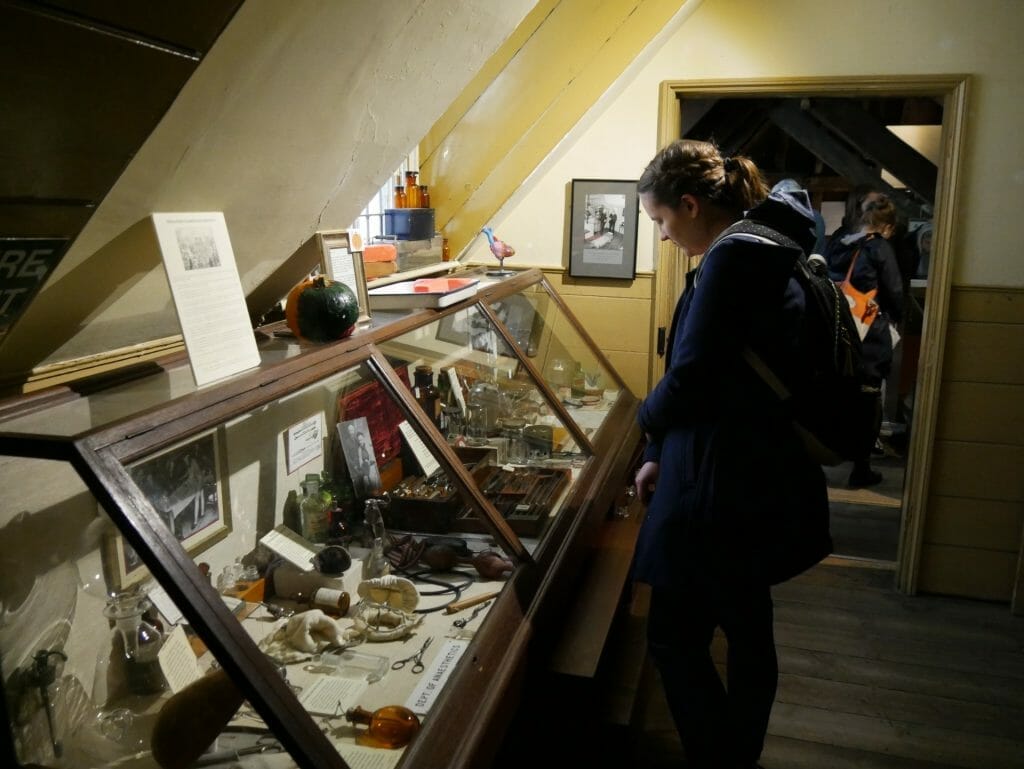 Take a turn to the left, and you'll go down a tiny corridor that leads to the old operating theatre itself.
Before you get there, though, take time to look at the displays about amputations and anesthetics.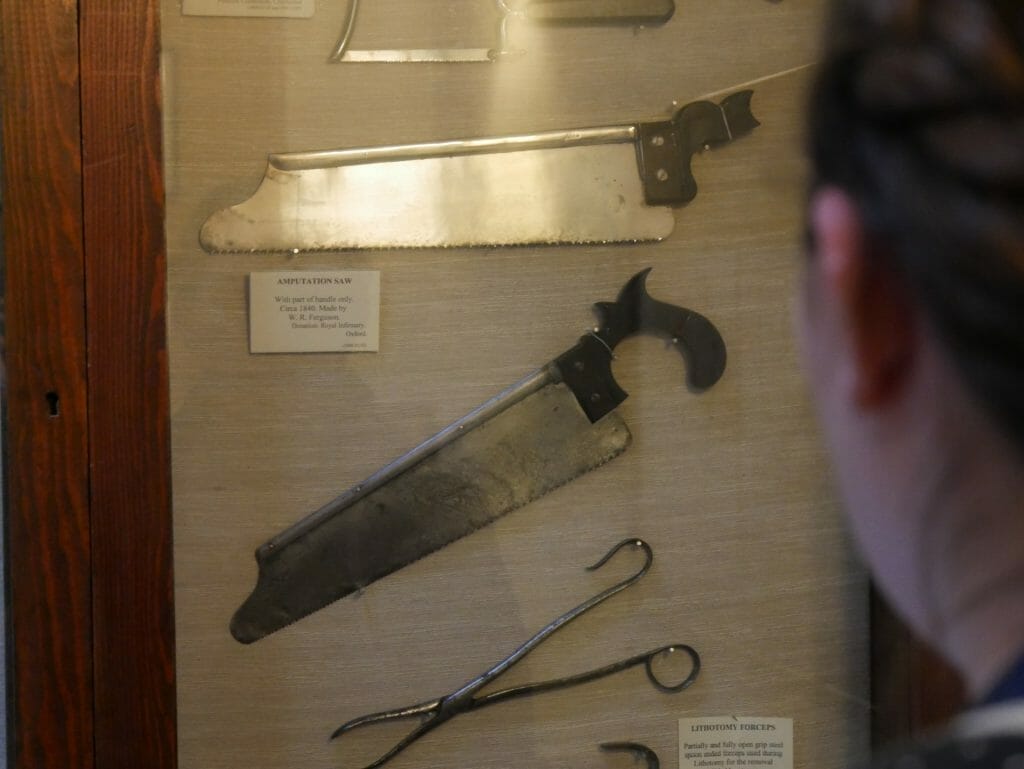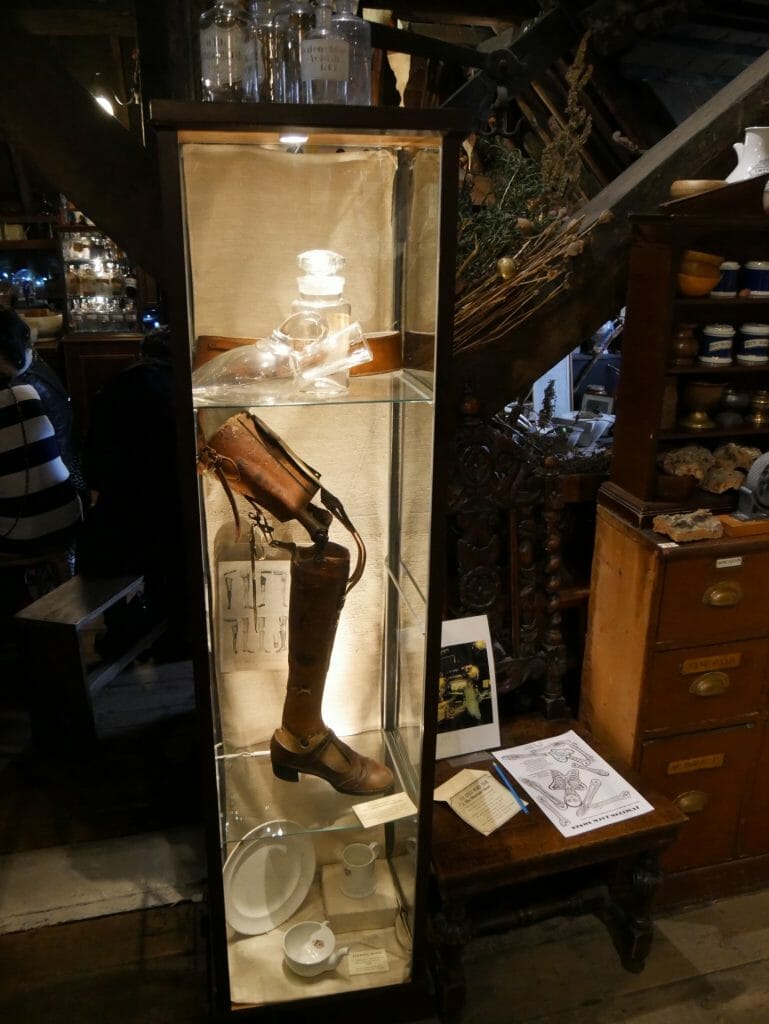 Not only will you get to marvel at the amputation equipment used in the past (a sentence I never thought I'd write), but you also will learn about the history of delivering anesthetic and the fact that anesthetic wasn't even invented for much of this operating theatre's history!
That's right – you can actually see the teeth marks on the sticks they used to have to put in the patient's mouth to bite down on!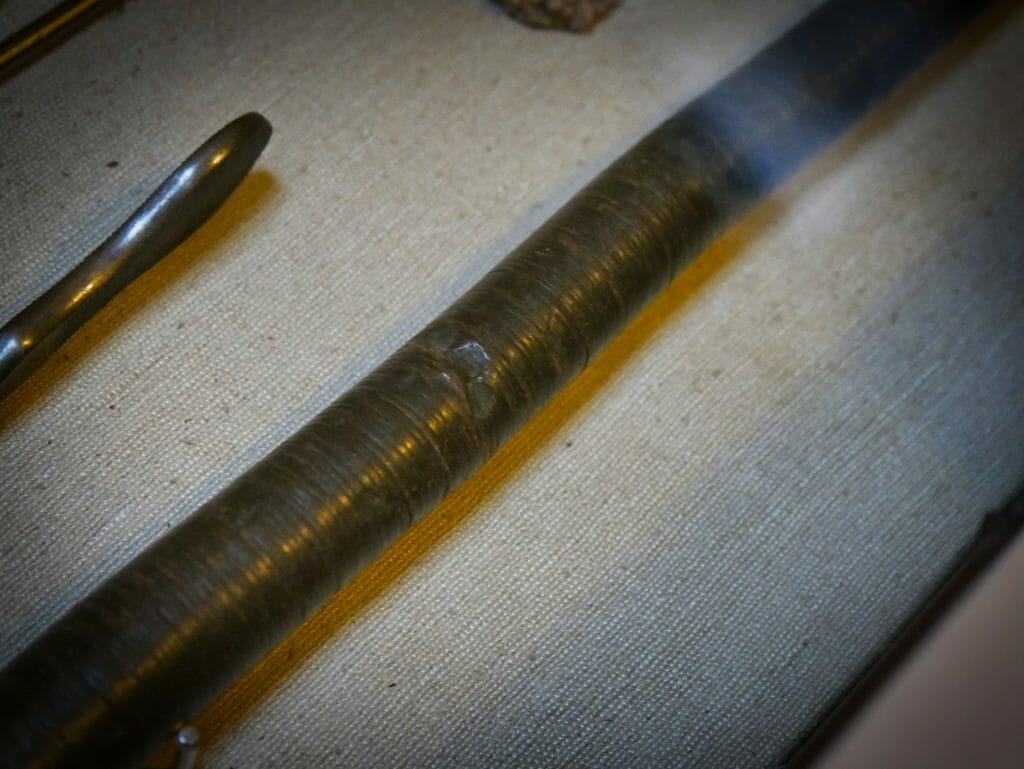 There is a ton of information on survival rates, as well, which brings a somber tone to the museum.
The doctors did what they could with the tools at the time, but going into surgery back then was certainly nothing like it is today.
You can also see some of the masks and methods used to deliver medications to patients, which look as if they were very inefficient, but did the trick well enough for back in the day.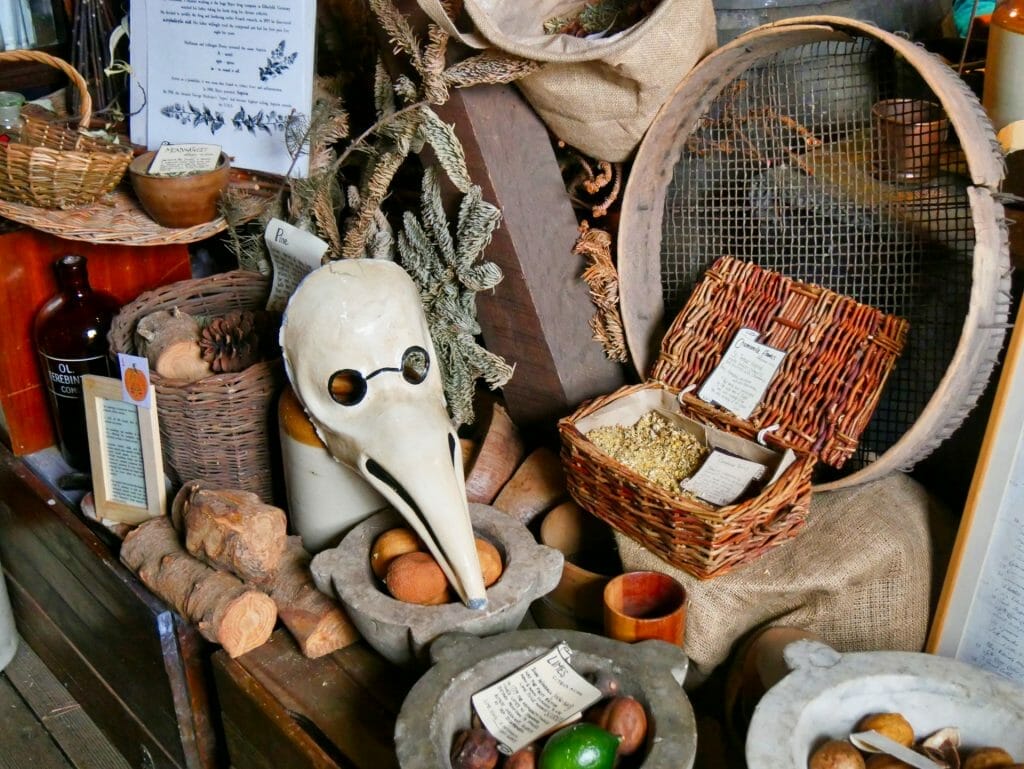 Finally, at the end of the corridor is the entrance to the namesake of the museum – the operating theatre that was used to teach students medical procedures and operate on female patients to St. Thomas' Hospital.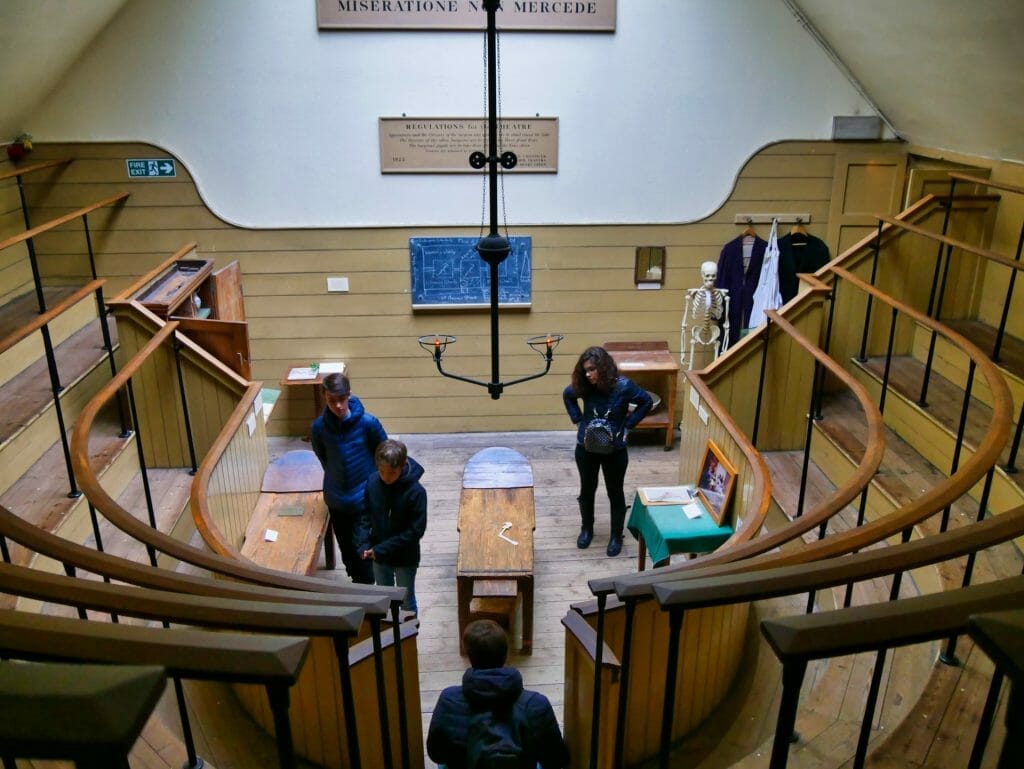 The structure of the theatre is the same as it was when it was used, though it had to be recreated with things put into place where they would have been, as it wasn't fully set up as an operating theatre when it was "rediscovered" in the late 1900s (though it was always known about and mentioned in literature).
There's an interesting booklet in the operating theatre that details the operations and recovery periods of various patients through the years, and there is an authentic operating table in the center of the room – not the coziest thing you've ever seen!
Don't be like me and forget travel insurance when you really need it! Make sure to purchase travel insurance before you go abroad – I recommend World Nomads for great coverage and good prices.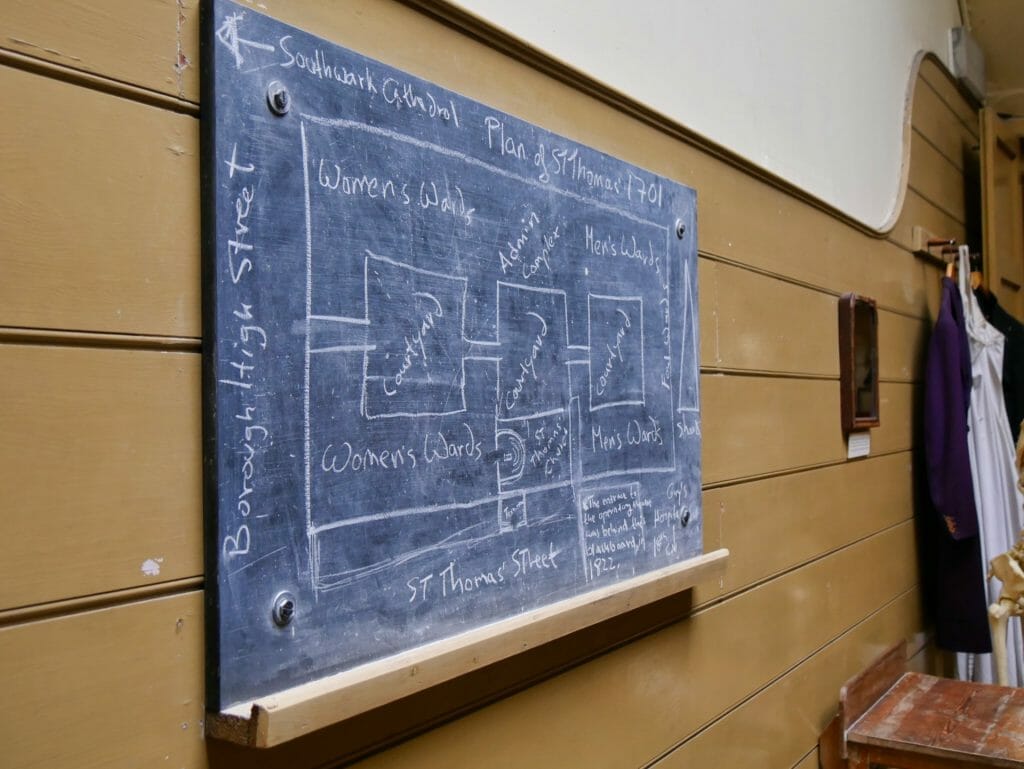 Entry Cost for the Old Operating Theatre Museum
The Old Operating Theatre Museum only costs £7.50 per adult and £4.50 per child, which is an absolute bargain for a London museum and well worth it for the interesting nature of this museum.
While, yes, other museums like the British Museum and Science Museum are completely free, this is truly a niche museum and a charity that relies on admission prices to be able to keep the space preserved and put on all of the talks and events that make it so unique.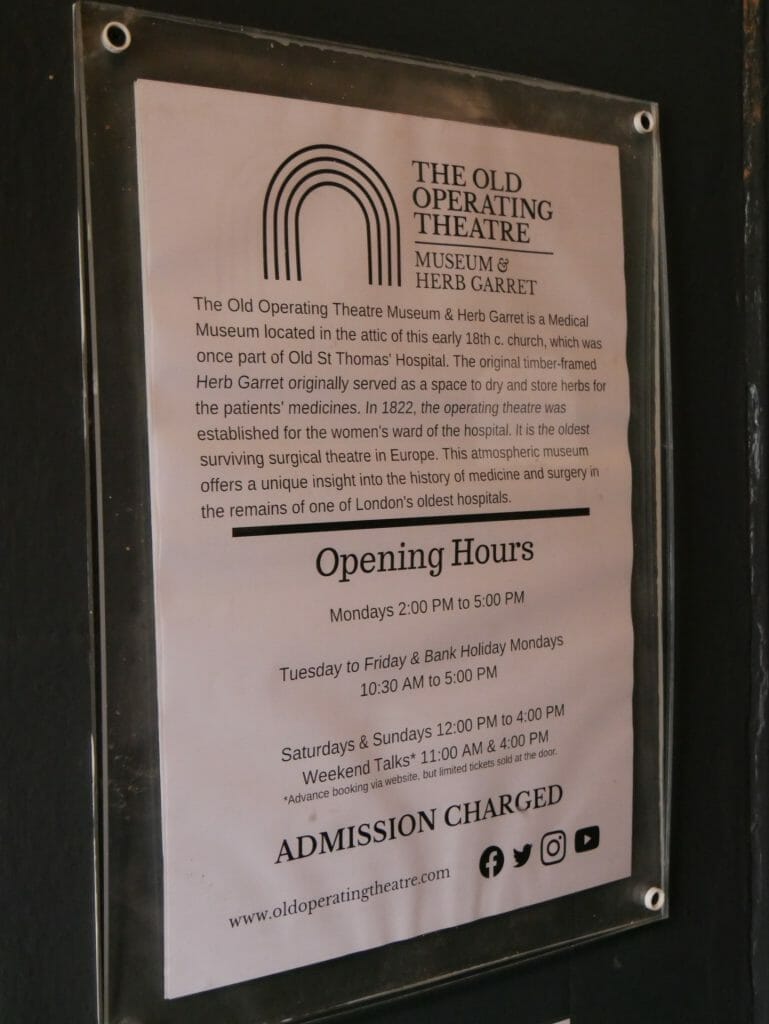 If you're coming to London, you'll also appreciate some of our other London guides, including…

x The Ultimate London Packing List for All Seasons
x London's Most Iconic Attractions to Add to Your Bucketlist
x A Dummy's Guide to Getting Around London
Events and Talks at the Old Operating Theatre Museum
We were surprised just how many events and talks are put on by the Old Operating Theatre Museum in London, and in fact it adds to the positivity of this review of the Old Operating Theatre Museum.
When we were there, there were a group of kids with their parents who were learning about herbs and getting the chance to make a craft that included some of the dried herbs from the museum.
There are also frequent talks on Victorian medicine, as well as surgery demonstrations, film nights, and the chance to book out the space to use for your own (low-key) event – no raucous parties will be held in here!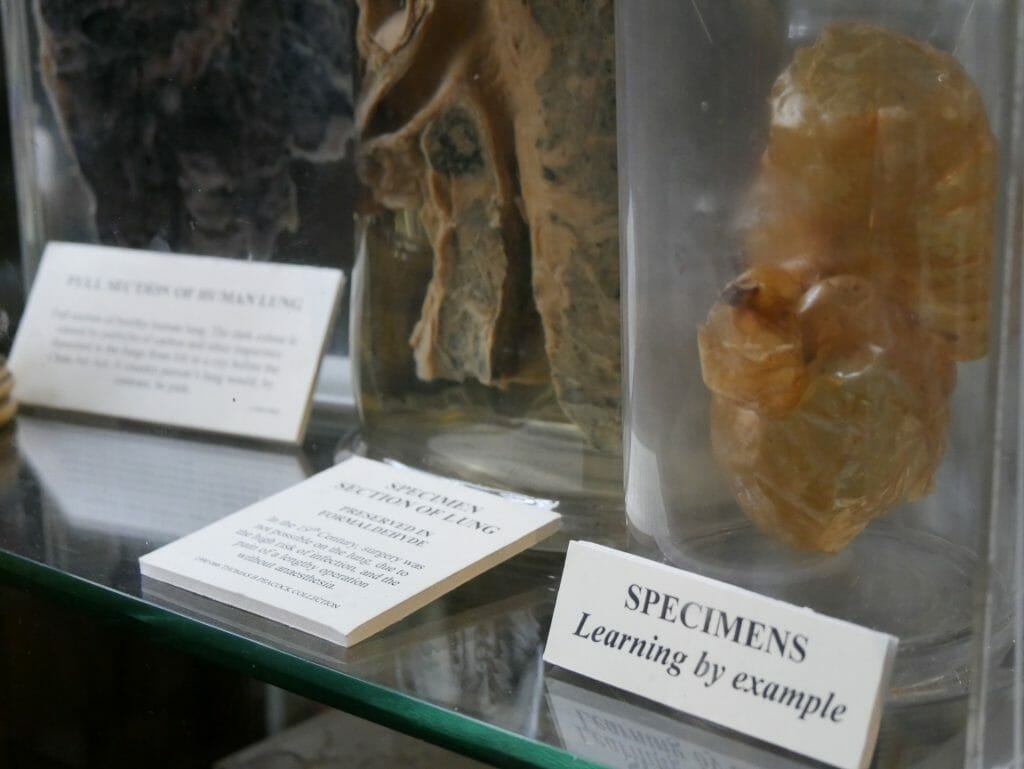 The Old Operating Theatre Museum for Kids
What the Operating Theatre Museum lacks on interactive displays, it makes up for in the quirkiness of its displays.
It's not a museum that you can just let your kids loose in a kid's play area or anything like that, but it's small enough that you can keep an eye on them and they do have kid-specific trails through the museum to keep them occupied.
I'd definitely put it on the list of things to do in London with kids.
The museum will be most appreciated by kids middle school age and up, but open to all.
And, of course, remember that they need to climb the stairs up, so if you've got ones with little legs, prep them in advance!
There are also some cute items in the gift shop that would go well with a kid's visit to the museum.
Some fluffy viruses, anyone?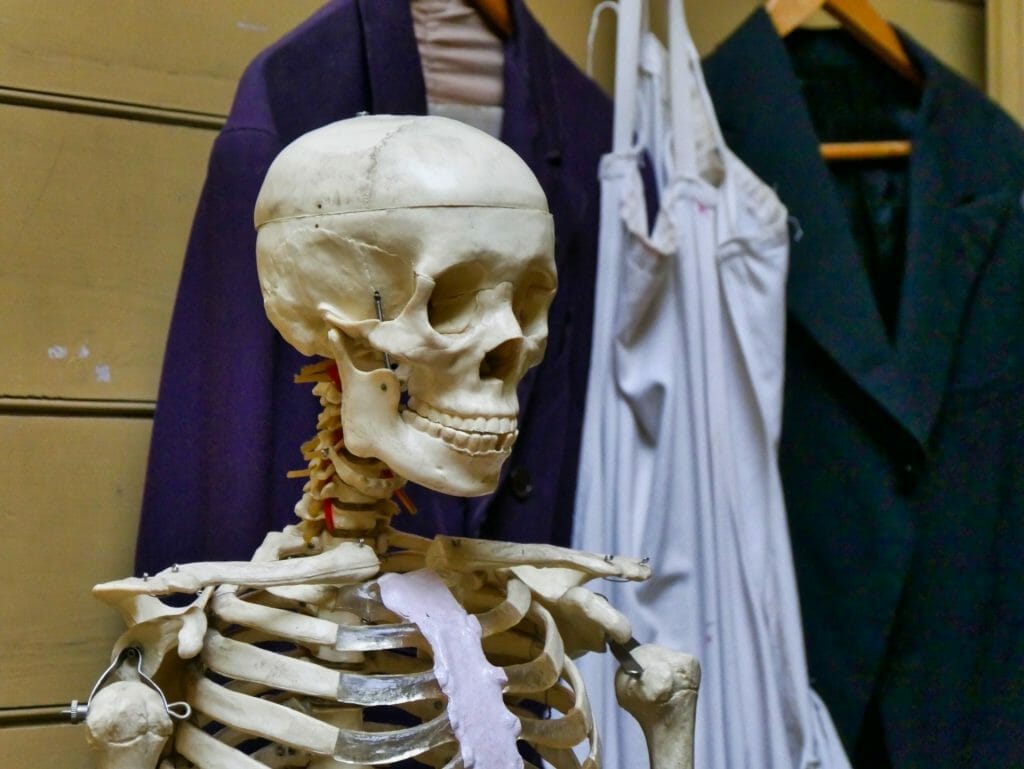 What to Do Near the Old Operating Theatre Museum
Before or after your visit to the Old Operating Theatre Museum, you should explore the surrounding area as there's a lot of London to see there.
Check out the full guide to London Bridge for more information, but some notable things that are walking distance from the museum are: a visit up to the Shard, a stop in the Clink Prison Museum, a stroll along the River Thames, and a peaceful moment in Southwark Cathedral.
And, of course, don't forget one of London's most well-loved food markets in the area, Borough Market.
Get a bite to eat here before or after your visit to the museum (I would recommend before as afterwards you may not want to eat after seeing all of the human internal organs in jars!)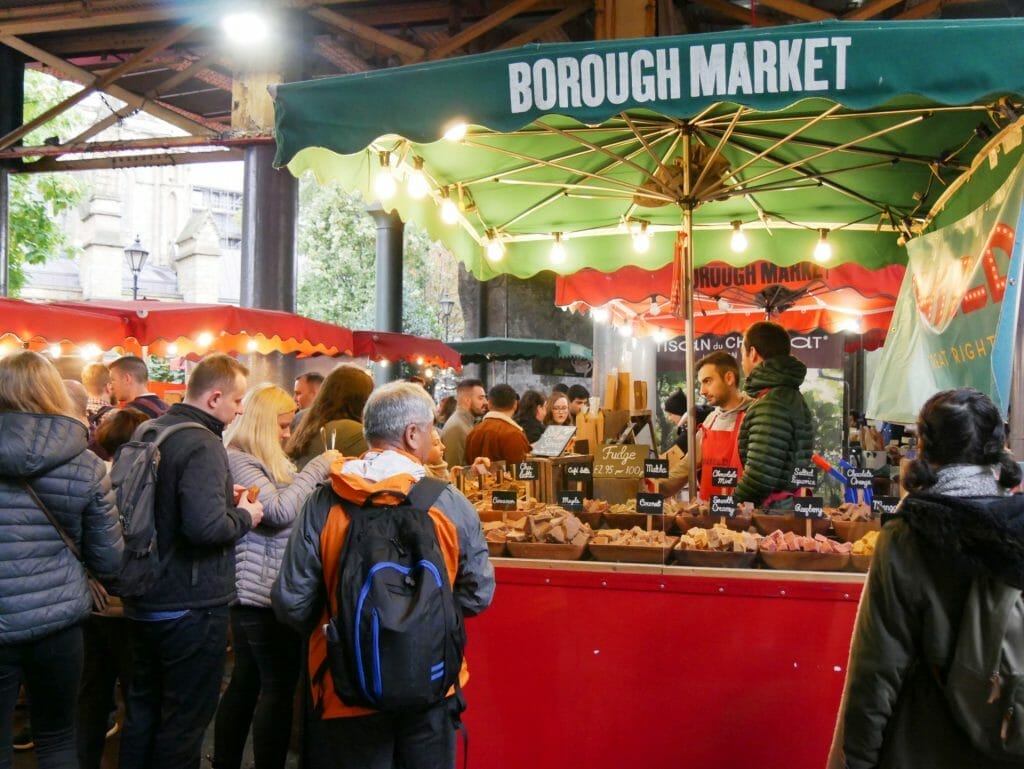 What Else Should I Do in London?
Whether you're in London for a day, two days, a week, or more, here are our other top picks for excellent London sightseeing activities to help you get to know the city in an engaging way!
Whether you're in London for a day, two days, a week, or more, here are our other top picks for excellent London sightseeing activities to help you get to know the city in an engaging way!