This post contains affiliate links for which I may make a small commission to help keep the site running. You will not be charged extra for these items had you not clicked the links. Thank you for your help to keep the site running!
There's nothing I love more than finding the best afternoon teas in London, and after experiencing the hidden afternoon tea bar in Covent Garden, I've definitely unlocked a fantastic option for small groups and people who want to have tea with the tea experts themselves!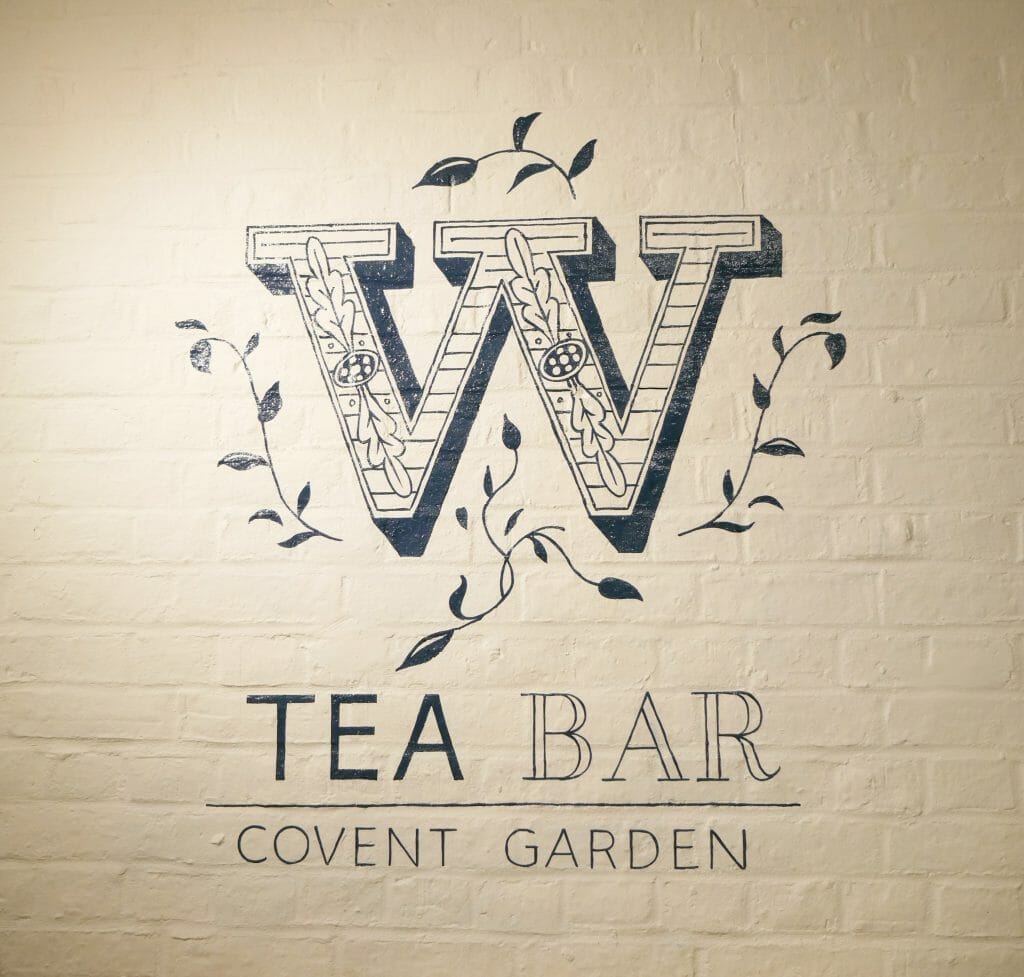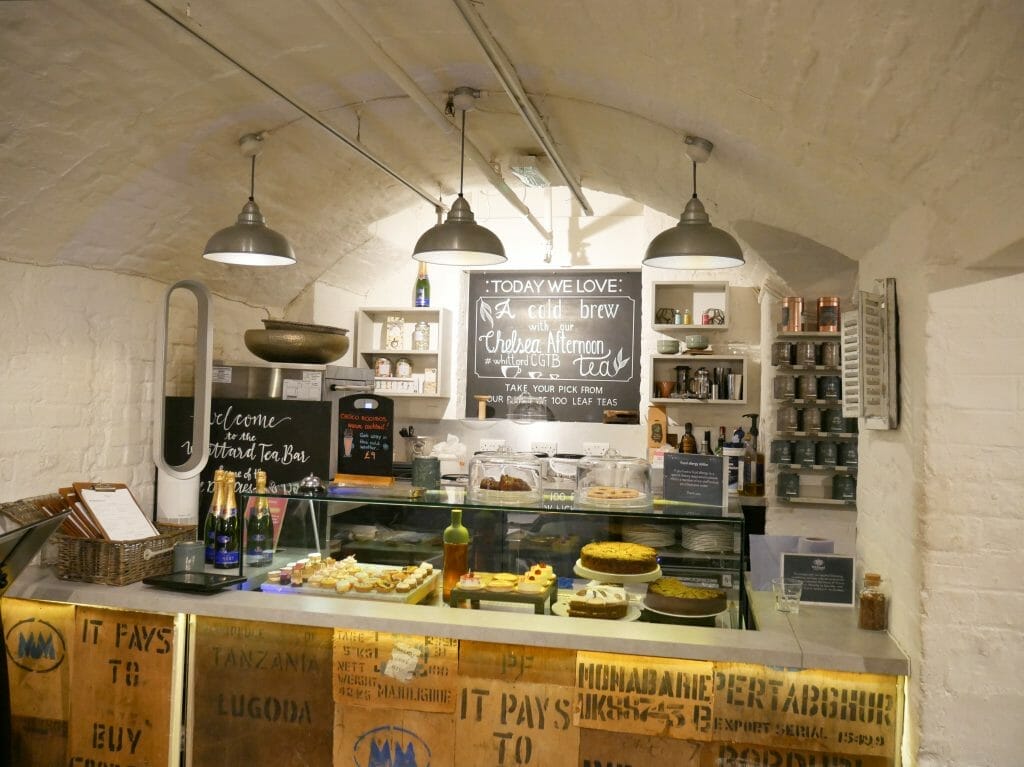 The Whittard's afternoon tea experience in Covent Garden is just a few steps away from the Whittard's tea shop in Covent Garden.
For the uninitiated, Whittard of Chelsea's is one of London's leading tea and coffee shops and they operate locations around the city.
Not all locations, however, have the option to sit in their funky digs and actually enjoy the tea!
GET A

FREE

LONDON INTRO GUIDE and ACCESS TO MY FB GROUP
Start your planning with this "Intro to London" guide and access to my London planning Facebook group!
Check out my other favorite afternoon teas in London here!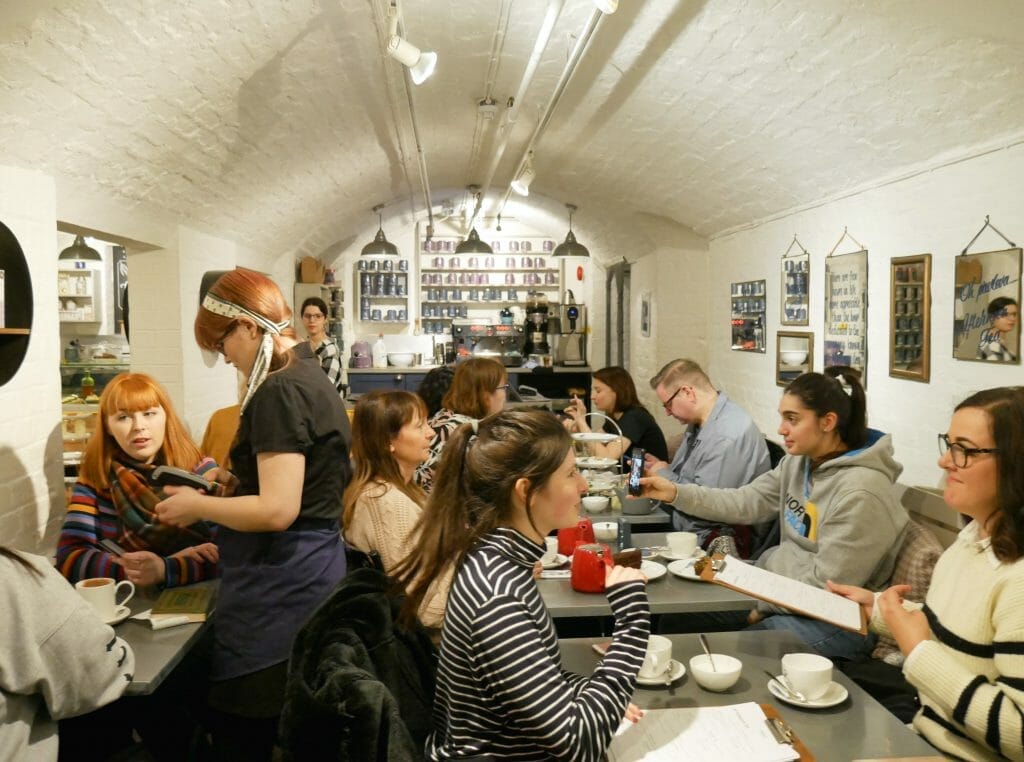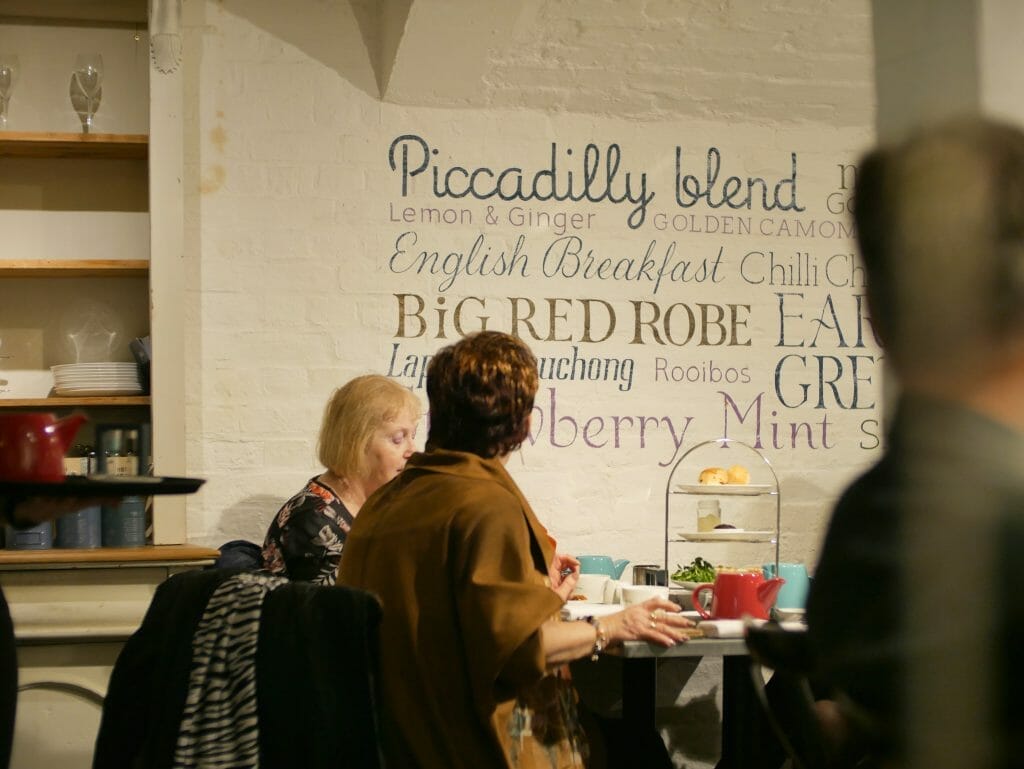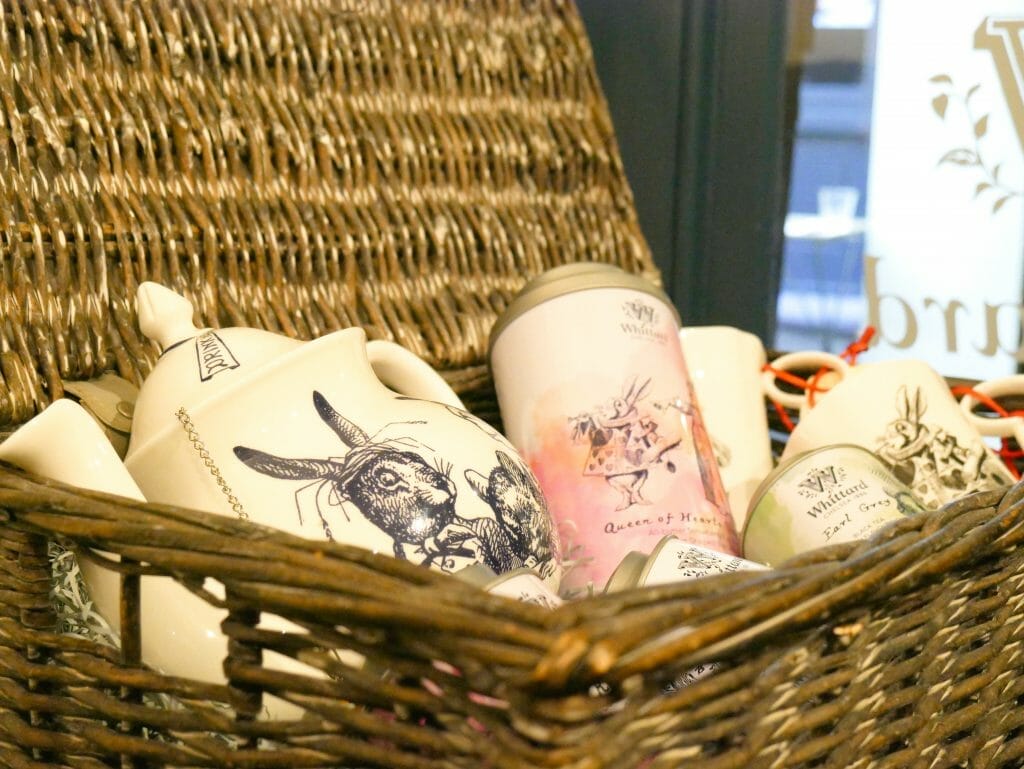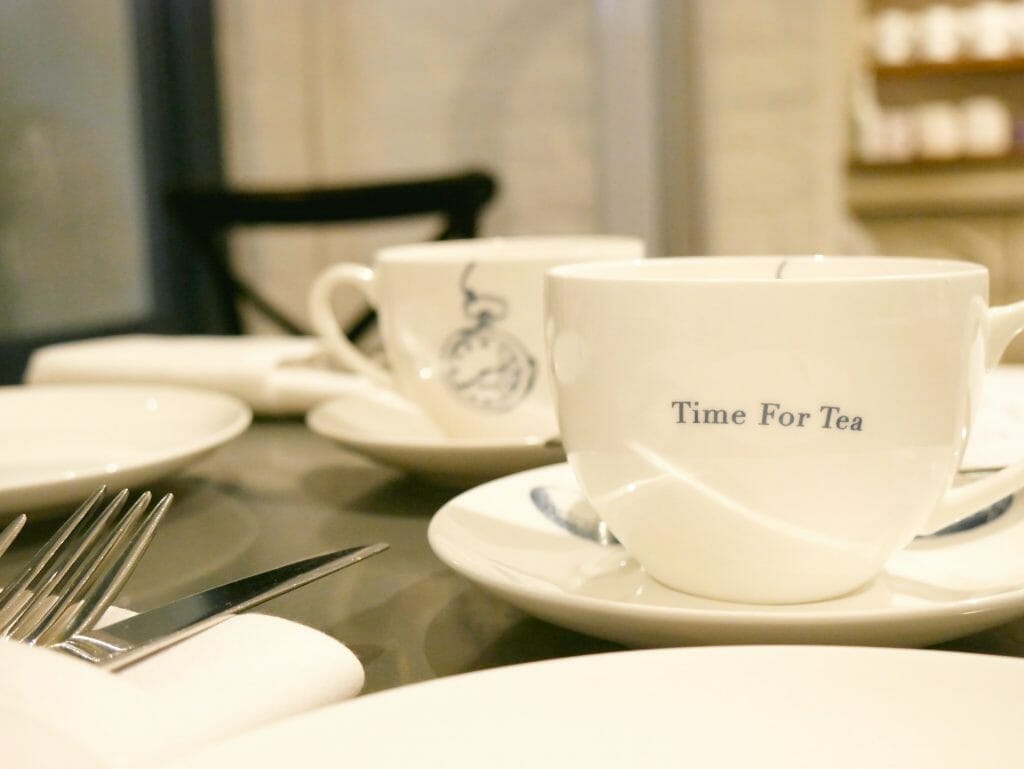 IMPORTANT: are you coming to the UK from abroad?
In case you're reading this from outside the UK and will be a foreign visitor here, you need to know these 2 things to stay safe and save money.
Travel insurance – you need it when going overseas! I use

this site

to get the best quotes and purchase my packages from. Do not skip this – having medical coverage abroad as well as other coverage in case of missed flights, lost luggage, etc is essential. As I said, I have never gone wrong using

this site

.
Whittard's Afternoon Tea Menu
The menu for afternoon tea gave you plenty of options, ranging from just scones and tea (some of the best British foods to try in London) for a more basic tea to a full "grocer's tea" which came with Prosecco and sausage rolls.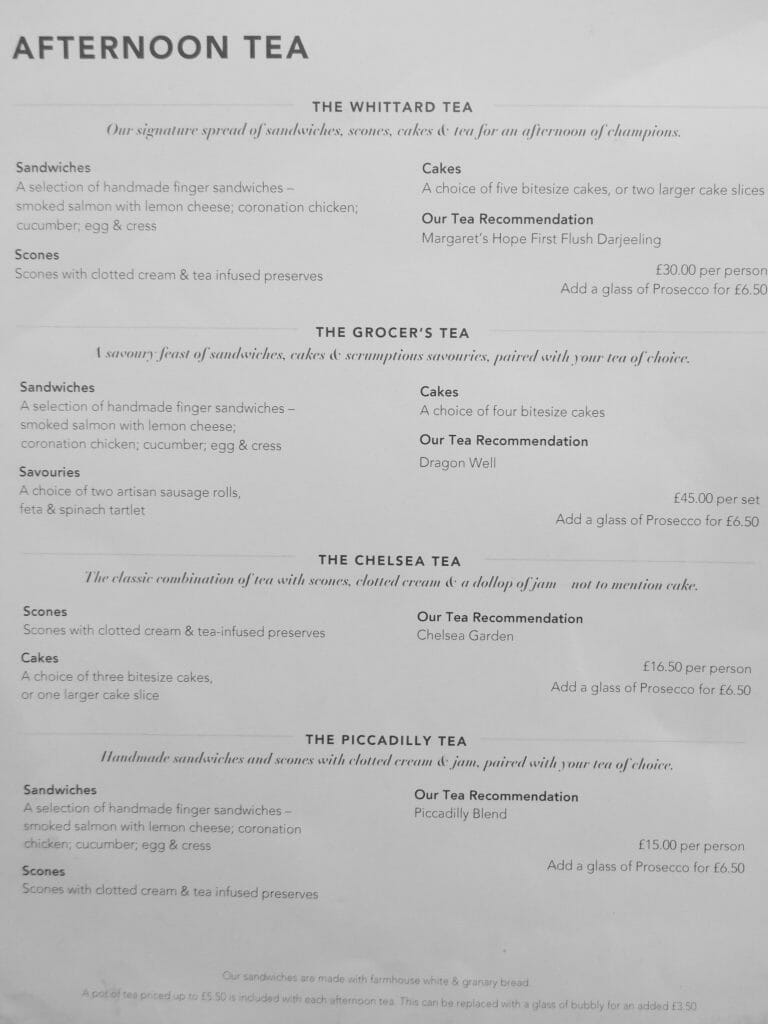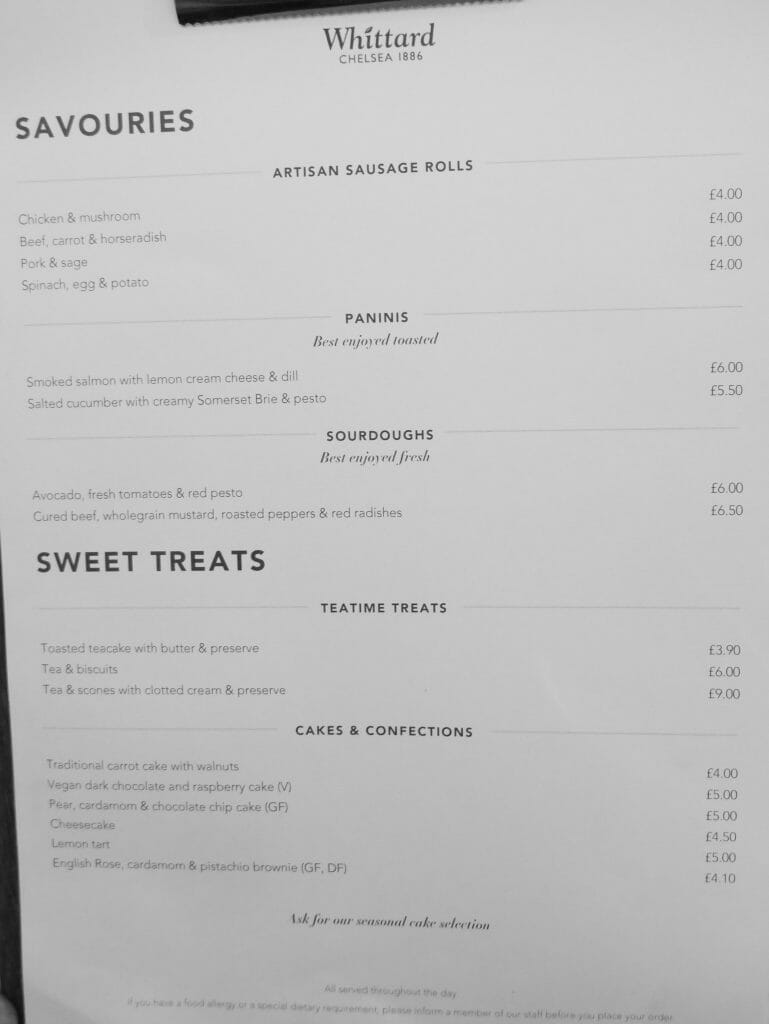 We had the classic afternoon tea, which came with both sandwiches and scones/cakes as well as the tea of our choice!
When it came to choosing a tea option, we were a little overwhelmed as the best part of having tea in a tea shop means that the options are seemingly endless.
Thankfully, our afternoon tea "guide" was more than happy to make suggestions on what would be good with our sandwich offerings.
In fact, I'm not the world's biggest fan of tea, so I was allowed a delicious hot chocolate instead!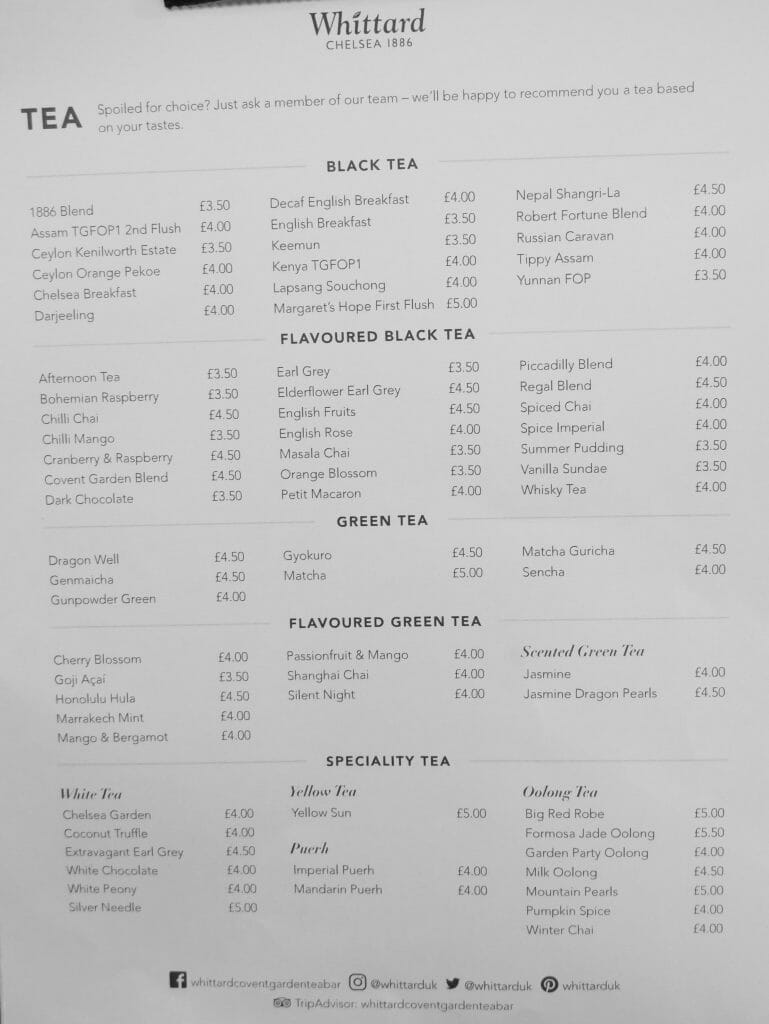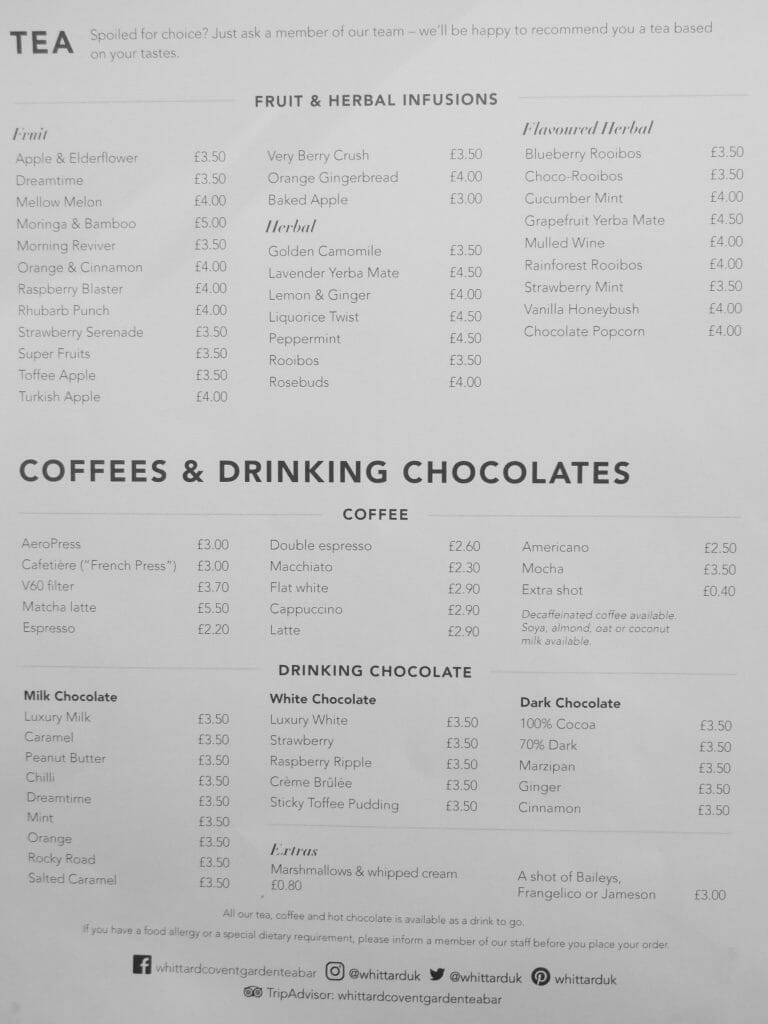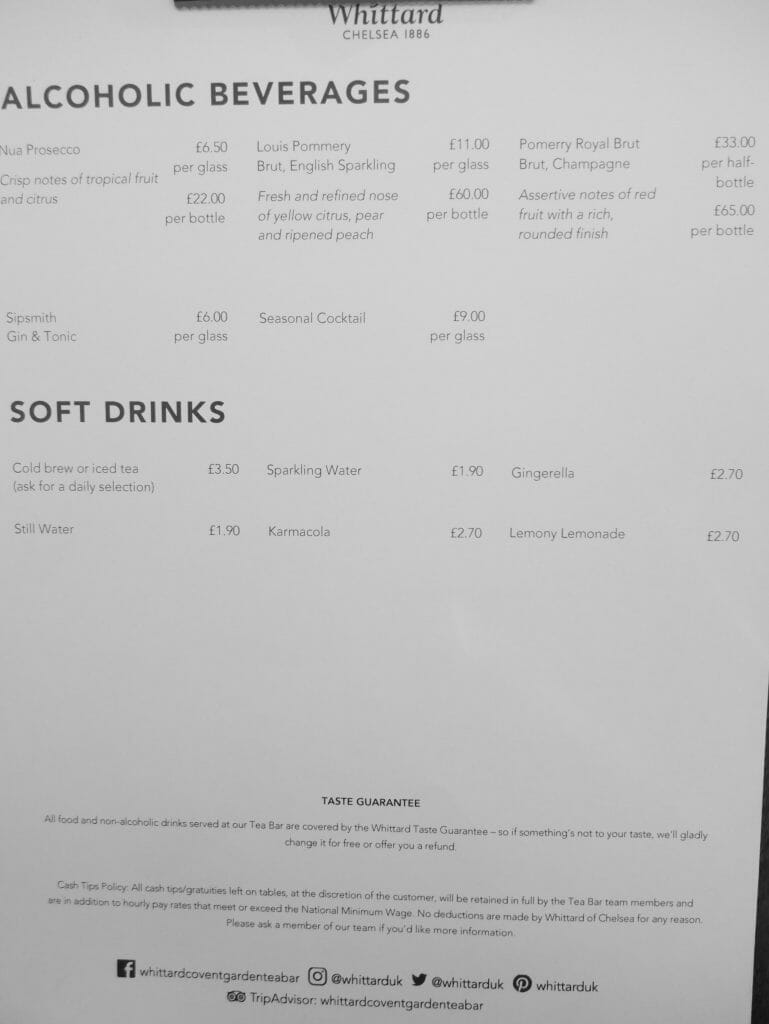 For this afternoon tea, everything came out at once on a beautiful platter for 2.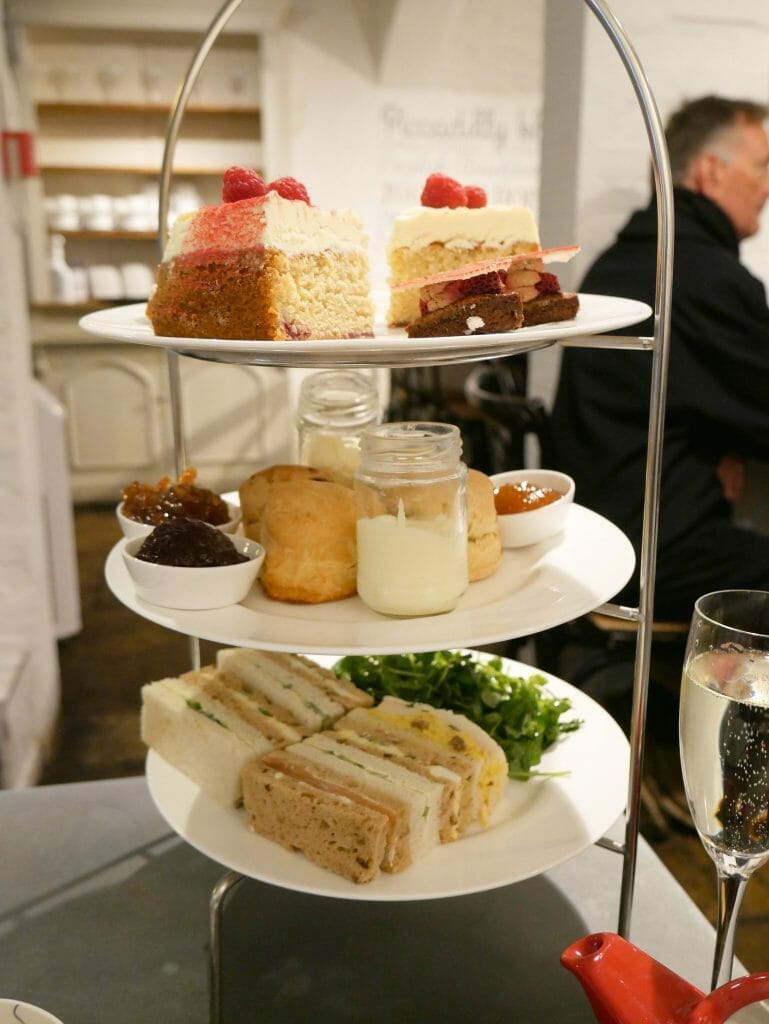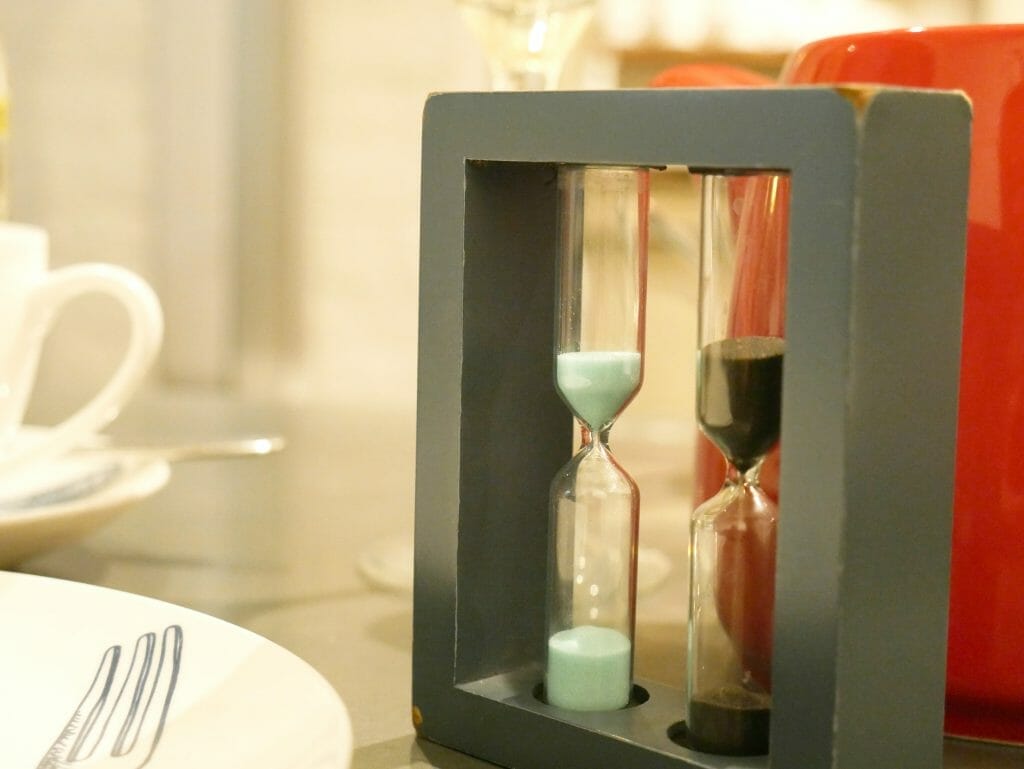 You're also given a tea timer, which was to tell you when your tea would be ready to pour.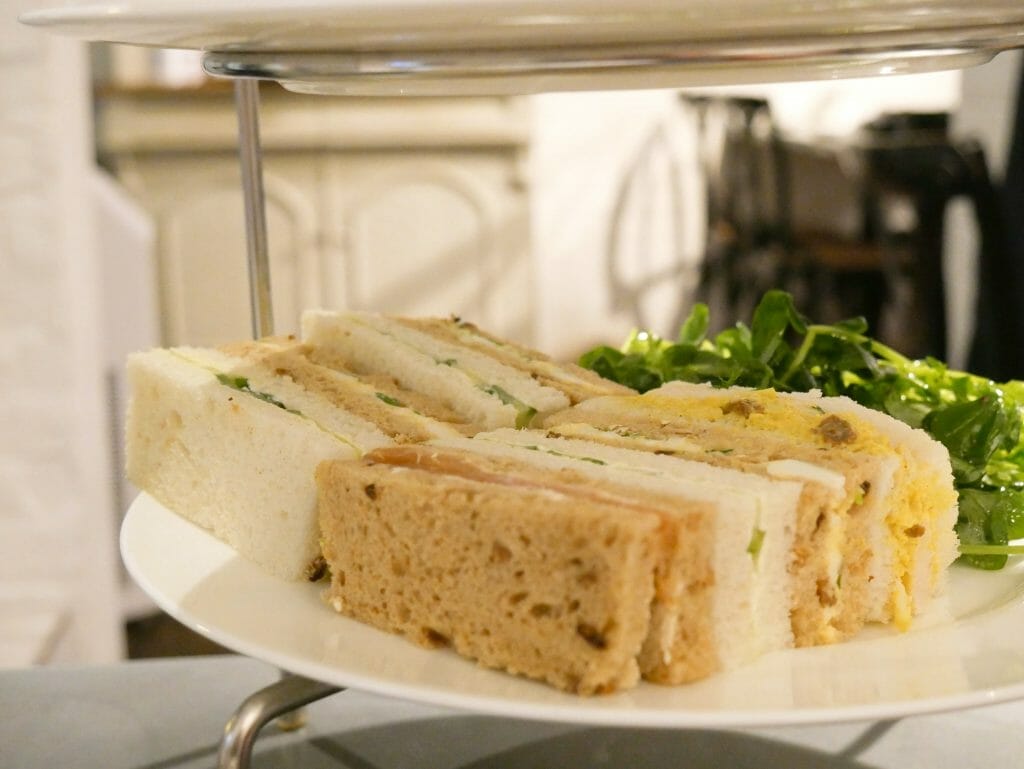 We started with the sandwiches on the lower platter, which were amazing.
We had one vegetarian portion and one regular portion, and both were super tasty.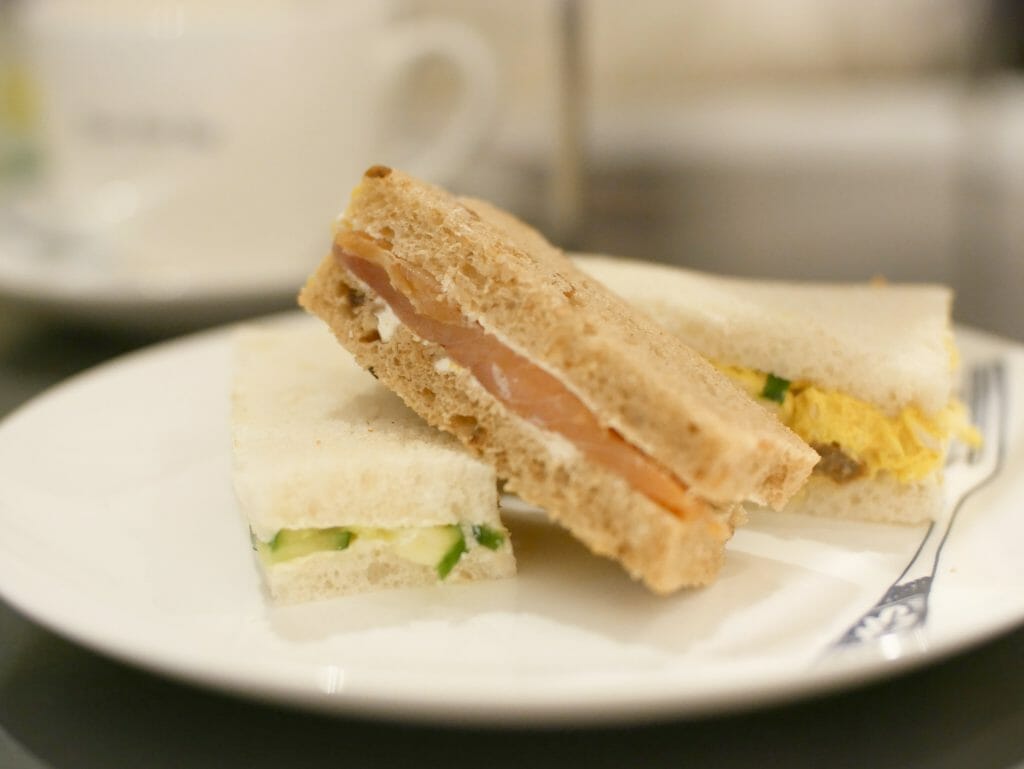 Next up, the scones with jam and clotted cream!
They were freshly baked and plain without raisins, which is how I like them.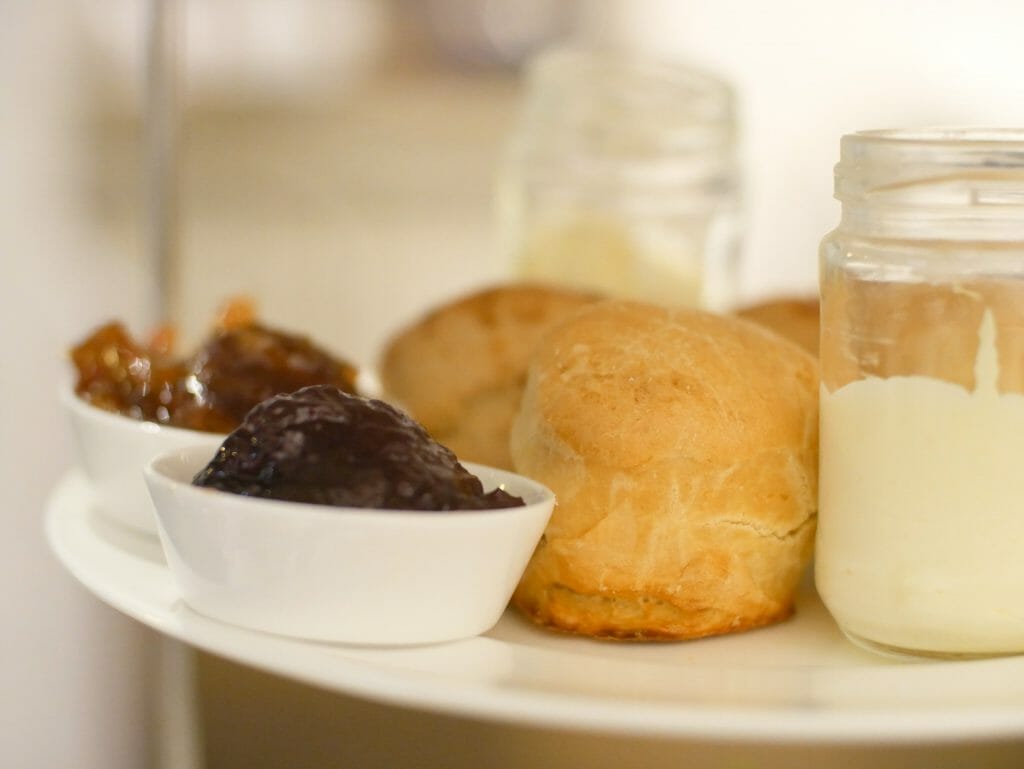 We finished off with our raspberry cakes, which were absolutely delicious.
The funny thing about afternoon tea is you always look at the platter and think, "I'm going to be hungry after this" and you never, ever, are.
I could barely make room for the last bit of my cake, but couldn't leave any on the plate so put my stomach to the test.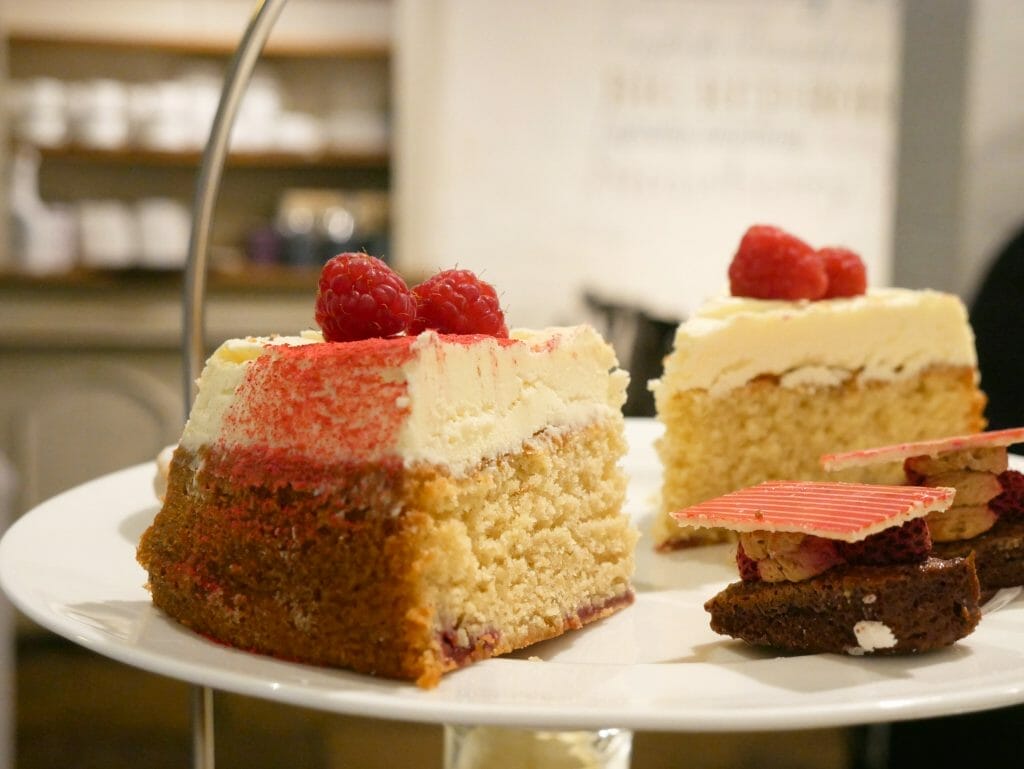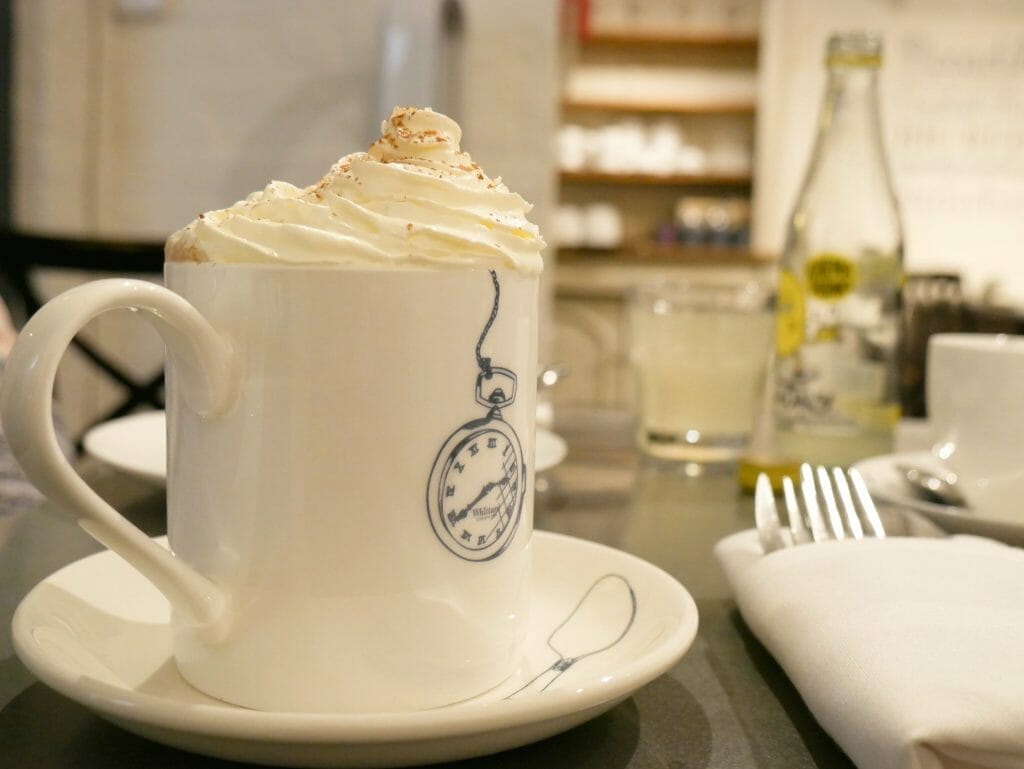 After we had finished, in about an hour and a half, we took some time to browse the tea shops for some gifts and other items to remember our experience by.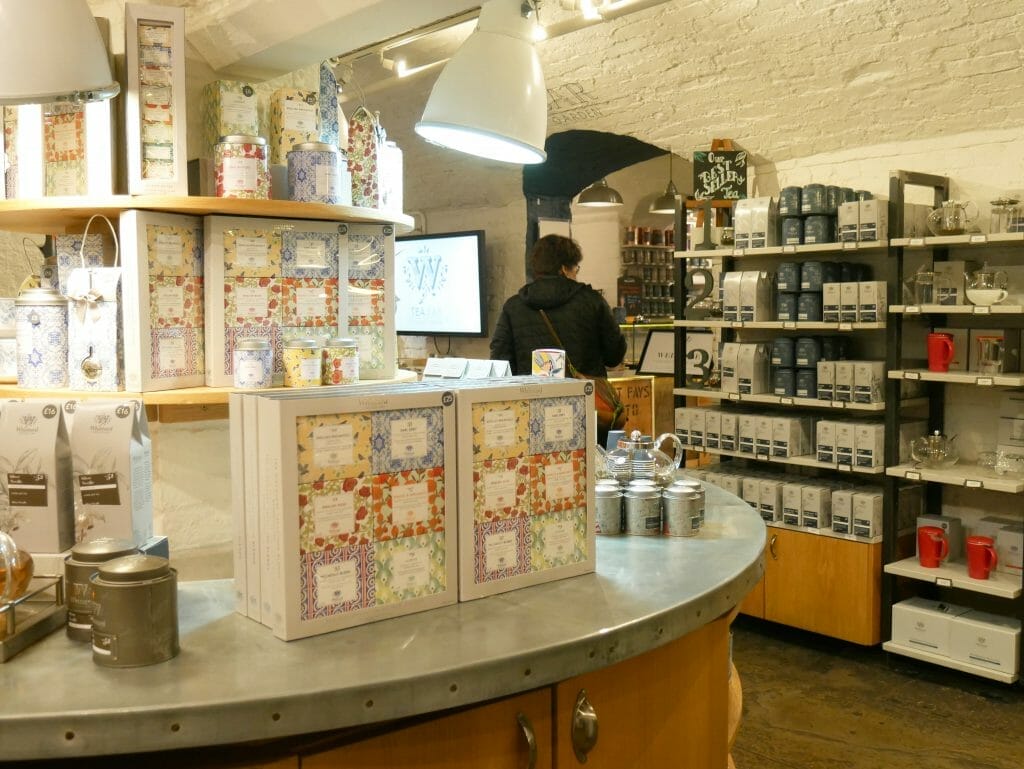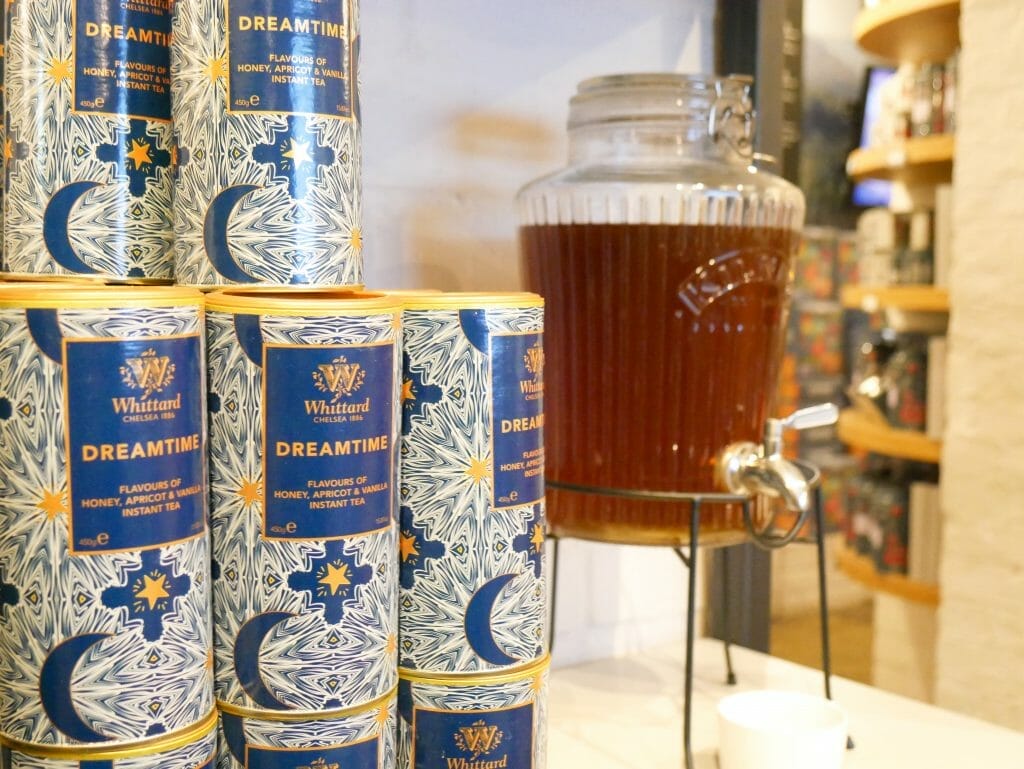 We had just had a ton of tea, of course, but there were tasters in case we still couldn't get enough – great for people who are browsing the shop!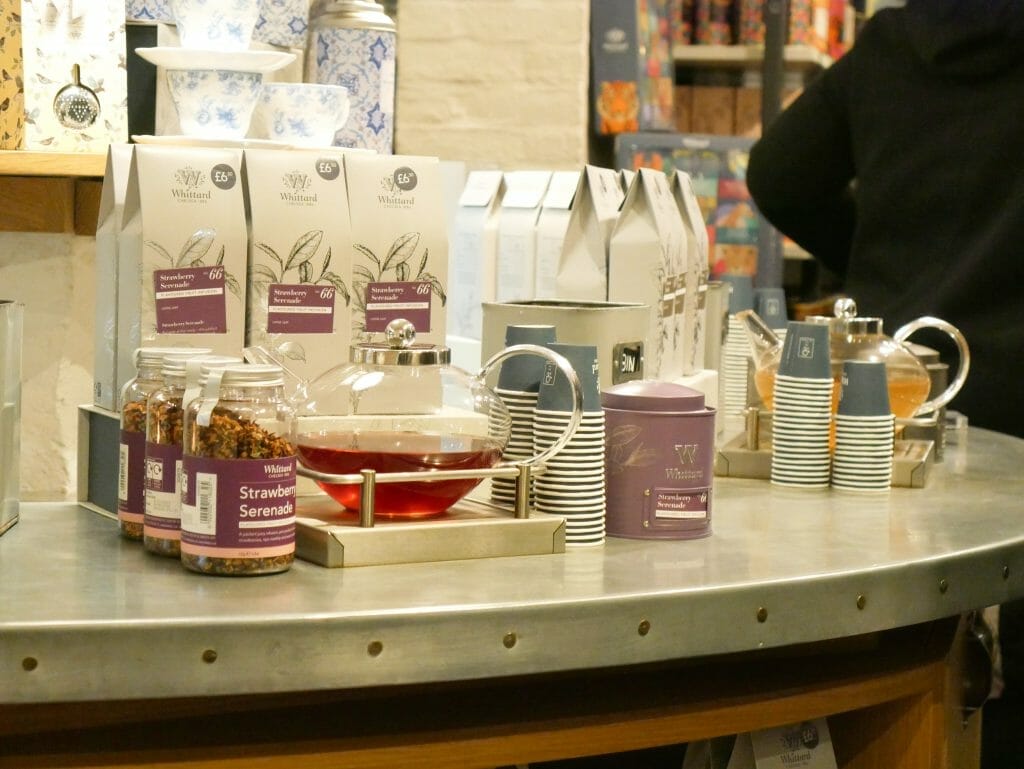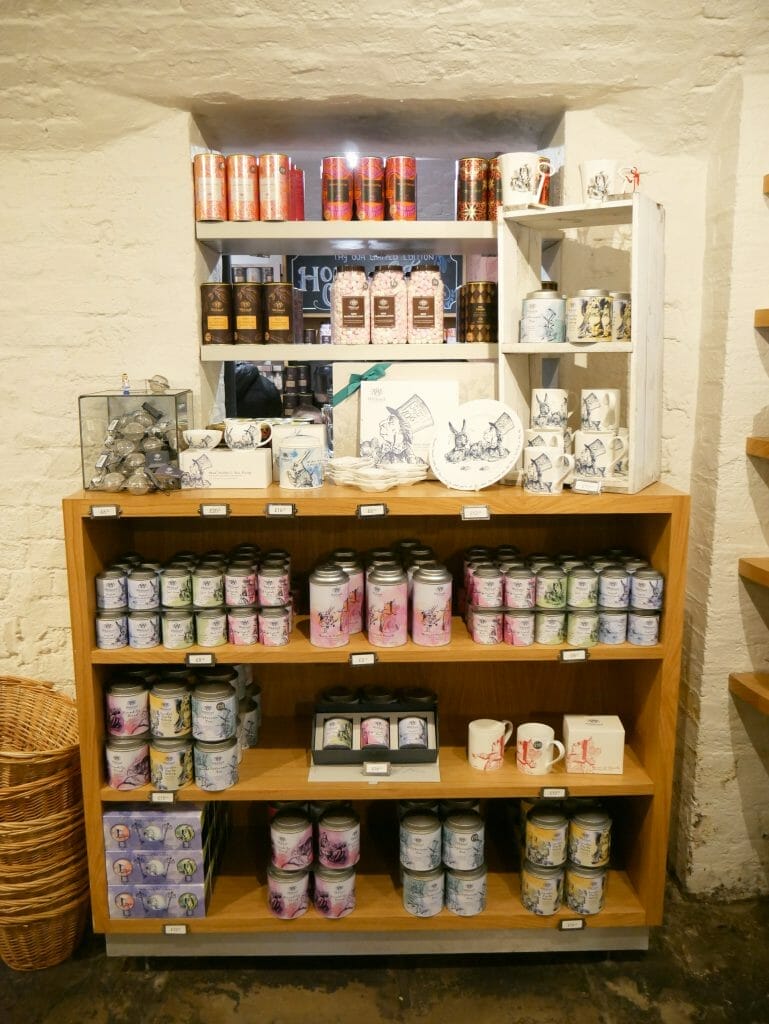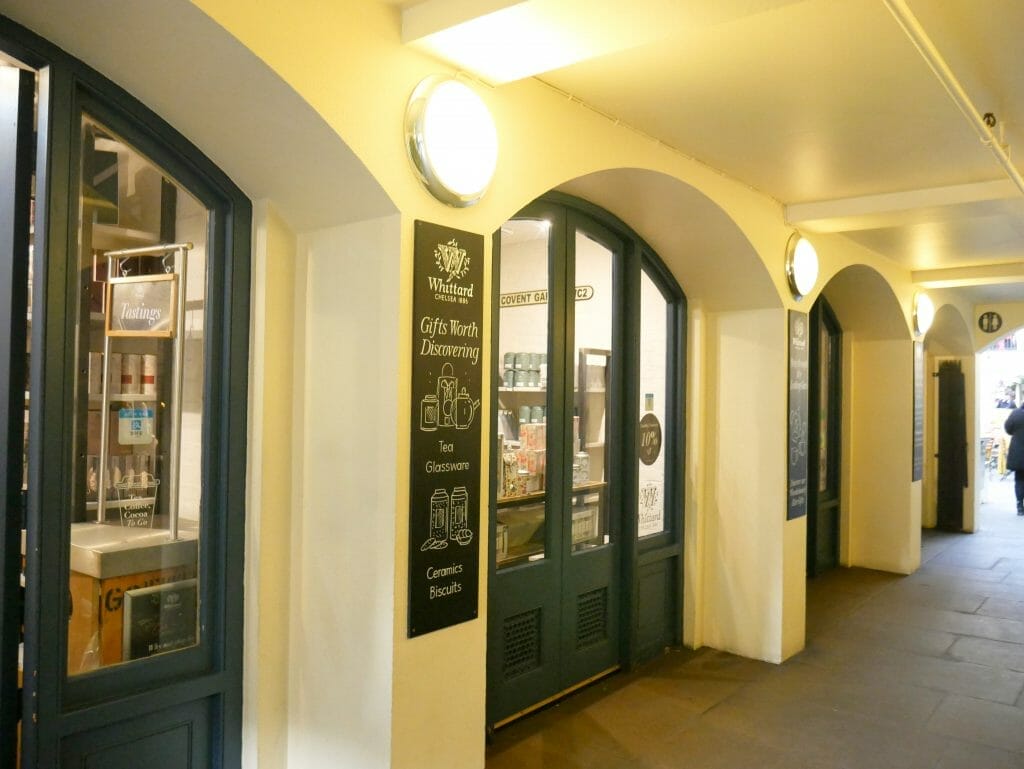 Overall, I would recommend afternoon tea at Whittard's for visitors who don't have a ton of time for the pomp and circumstance of a more traditional afternoon tea and would prefer to have it in a more casual location as part of their shopping day or exploring day in Covent Garden.
The tea selection is unparalleled, and the menu has enough choice for everyone in your group to be happy, but it's meant to be more of a cozy tea which is super accessible to the general public rather than a Ritz-like experience where you are worried the whole time you've put your spoon down in the wrong place.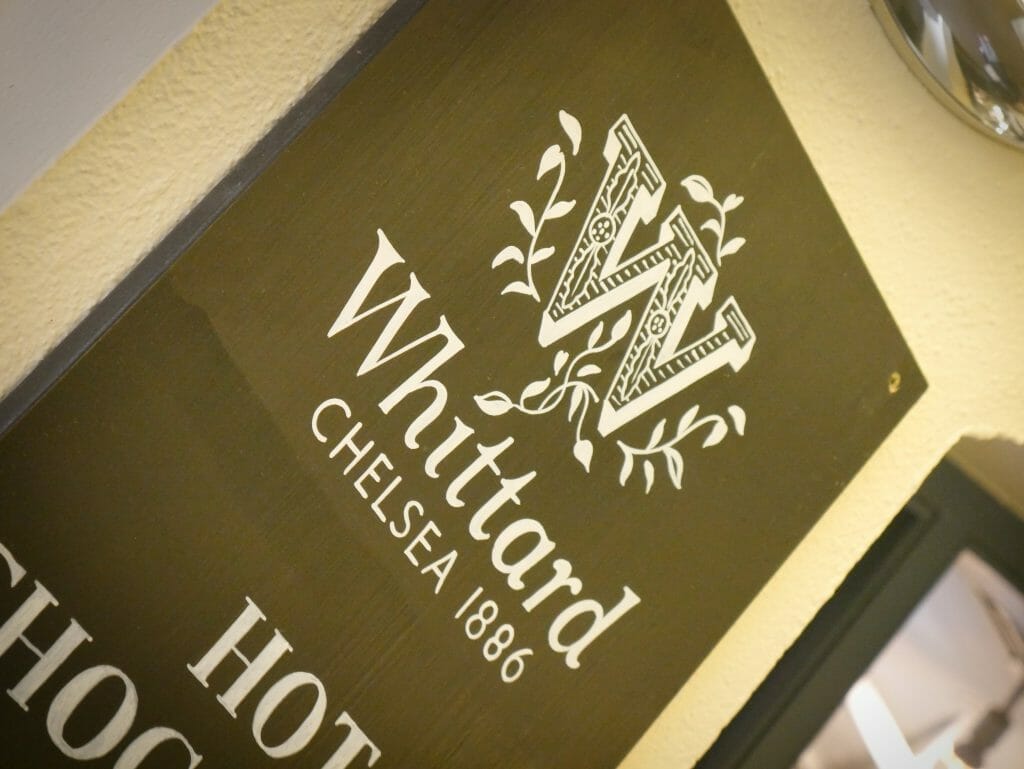 Definitely book ahead of time if you know your plans as the seating is limited, and enjoy your tea!
What else should I not miss in London?
If you're visiting London soon, here's a very brief rundown of a few of my other favorites to make sure you don't miss anything!