Before I start, I just want to say that these things to do in London in August are not something to take lightly.
Any Brit will tell you.
It is serious business.
After living in a cold, damp climate for half of the year, everyone gets a bit stir crazy and crabby.
Hey! Sidenote! Planning on visiting the UK or moving to the UK?

For more advice, photos and friendly help, click here to join my UK Travel Facebook group to carry on the conversation with fellow travelers and UK experts.
It can be stressful spending so much money on a London trip and not knowing if you're fitting everything in or making the most of your time.
To help you out, I've taken my 10 years of London experience (starting as a visitor and then as a resident) to make sure that you have the ultimate step-by-step itinerary that will make sure you see the real London.
And, hey, if you're not coming for exactly 7 days or already have some plans, don't worry, as it's editable so you can mix around the days, incorporate your own ideas, or pick and choose which days to follow.
But August is (usually) different.
The sun comes out (occasionally), temperatures skyrocket (and then come back down pretty quickly, let's be honest), and men of all shapes and sizes start wandering through the park with their shirt off because they can.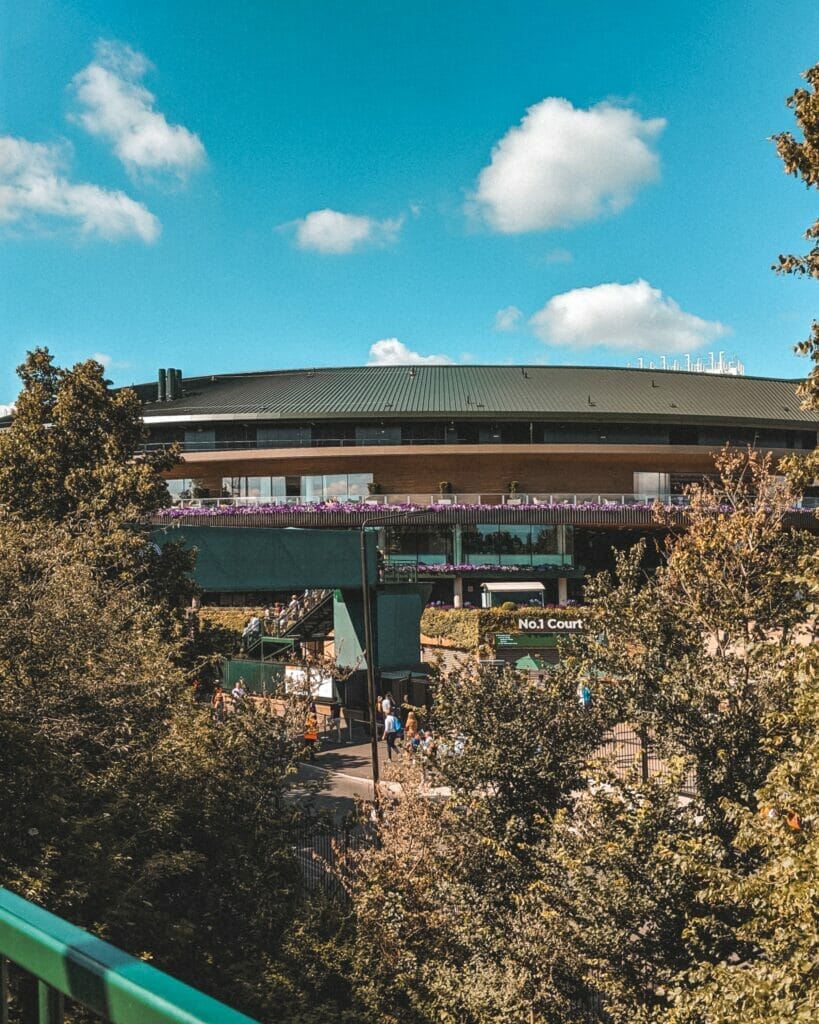 And I do mean all.
August is like a pass from God himself for everyone to let loose, pull out the barbecue, speak to their neighbors for the first time all year, ironically root against their own country in various sports, and enjoy the little things.
Whether you're coming as a visitor or thinking of making a move to the UK, here's my ultimate list of the best things to do in London in August.
Not only can you press your face up against the Buckingham Palace gate, but the royal family always escapes London in the summer, leaving their digs open for you to explore.
Of course, it's not free, and you will hardly be sifting through their medicine cabinets, but still: worth it.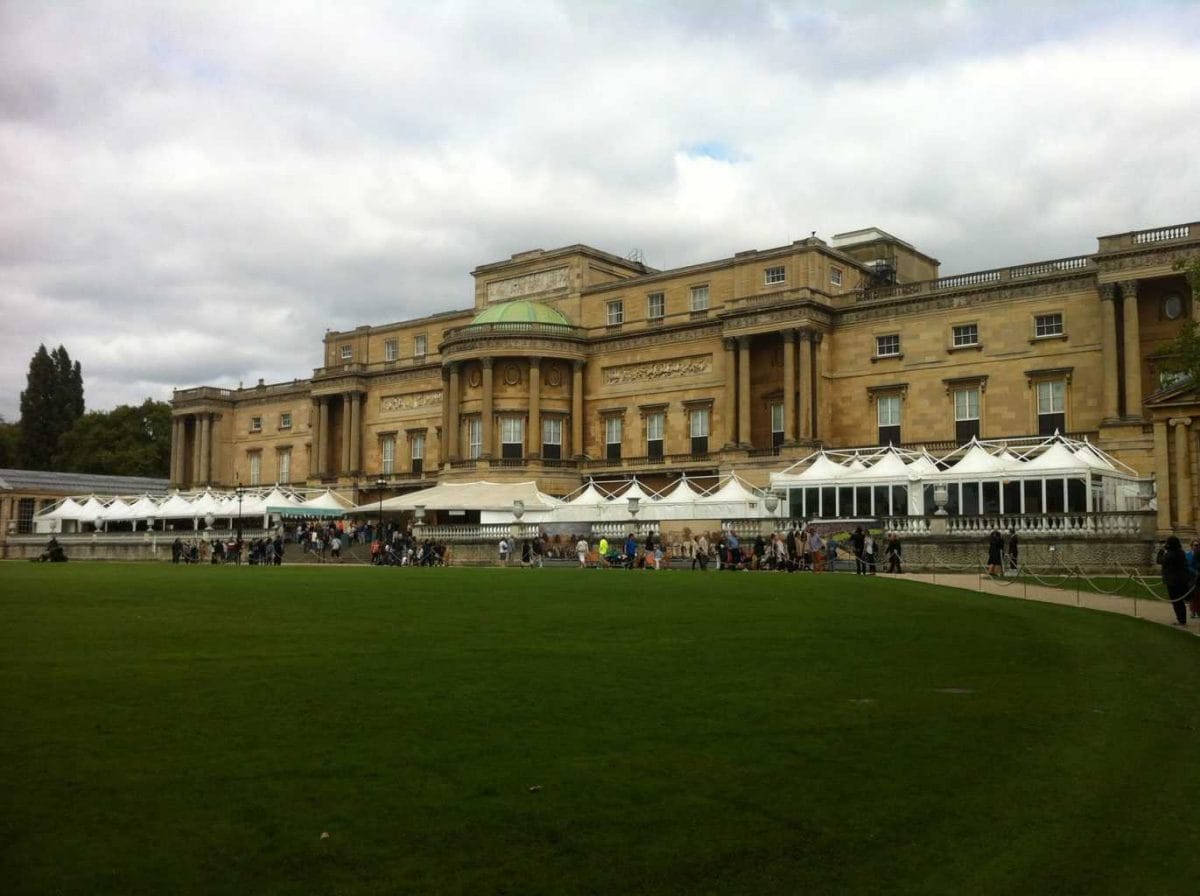 Regent's Park is my favorite London park and deserves to have a spot all of its own, but they also have a special offering in the summer with the Open Air Theatre.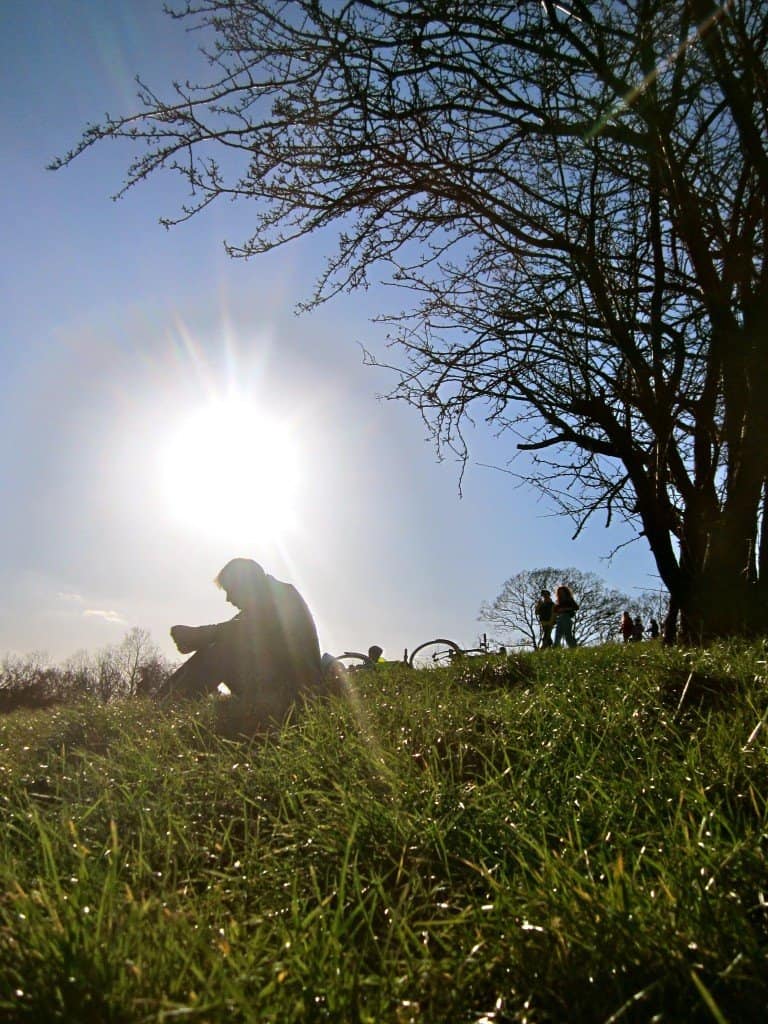 You can see what's currently on and get tickets at their website here.
It's on my list of things to do in London in August for families who want to get a bit of culture and nature in at the same time.
Kew Gardens are botanical gardens, but unlike what I thought when I first visited, it's not just a greenhouse.
I mean, I knew there would be some grass, but I didn't really imagine the absolute massive space it is.
It's like Disney World for people who like flowers and generally being outdoors, and one of the best things to do in London in August.
I don't even like flowers that much, but I could definitely spend days and days here.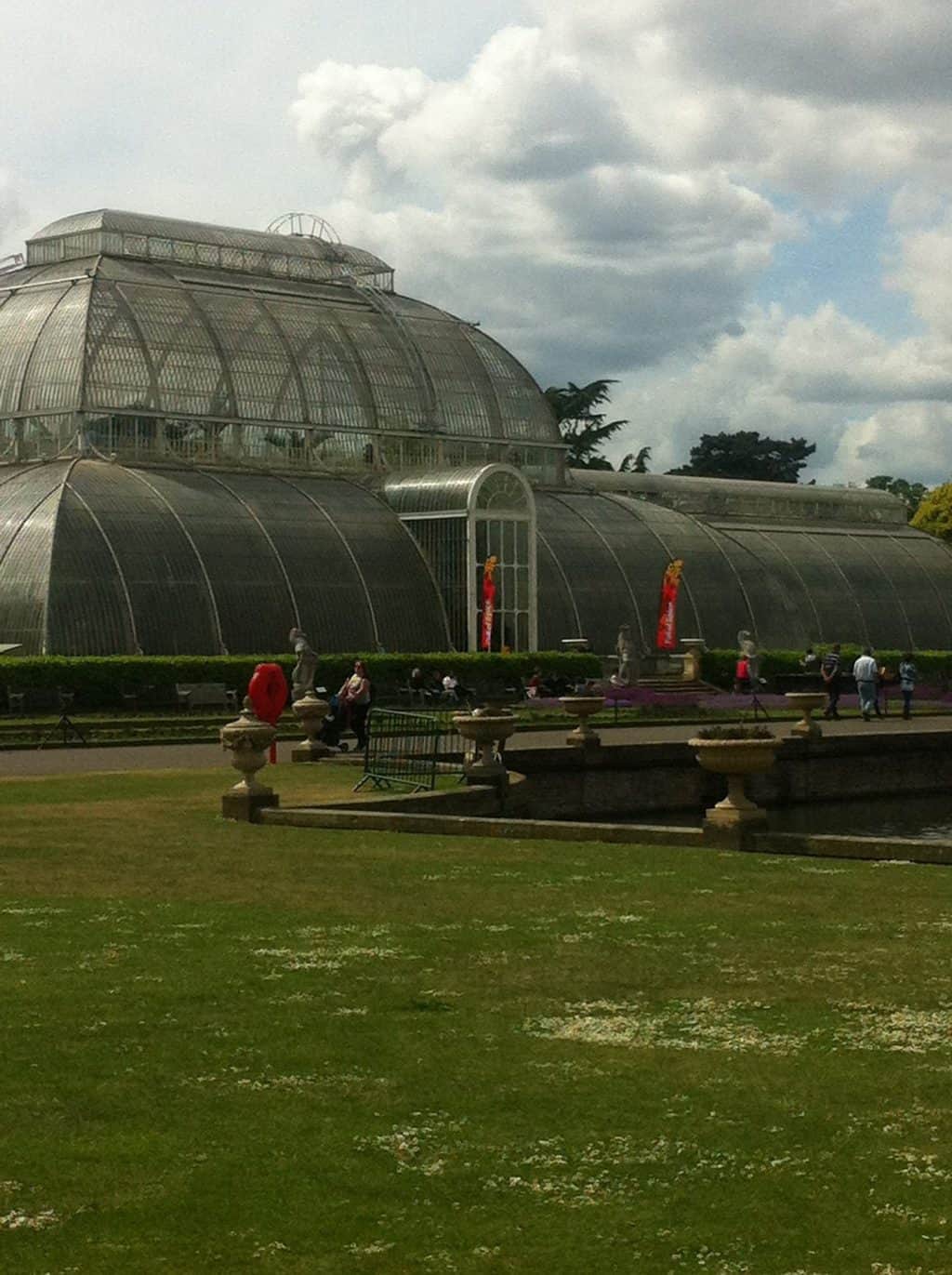 Borough Market is London's most famous food market year-round, but there's no better time than the summer to stuff your face with as much food as possible.
They've also got special pop-up restaurants and cooking demonstrations going on frequently, making them one of the best street food markets in London.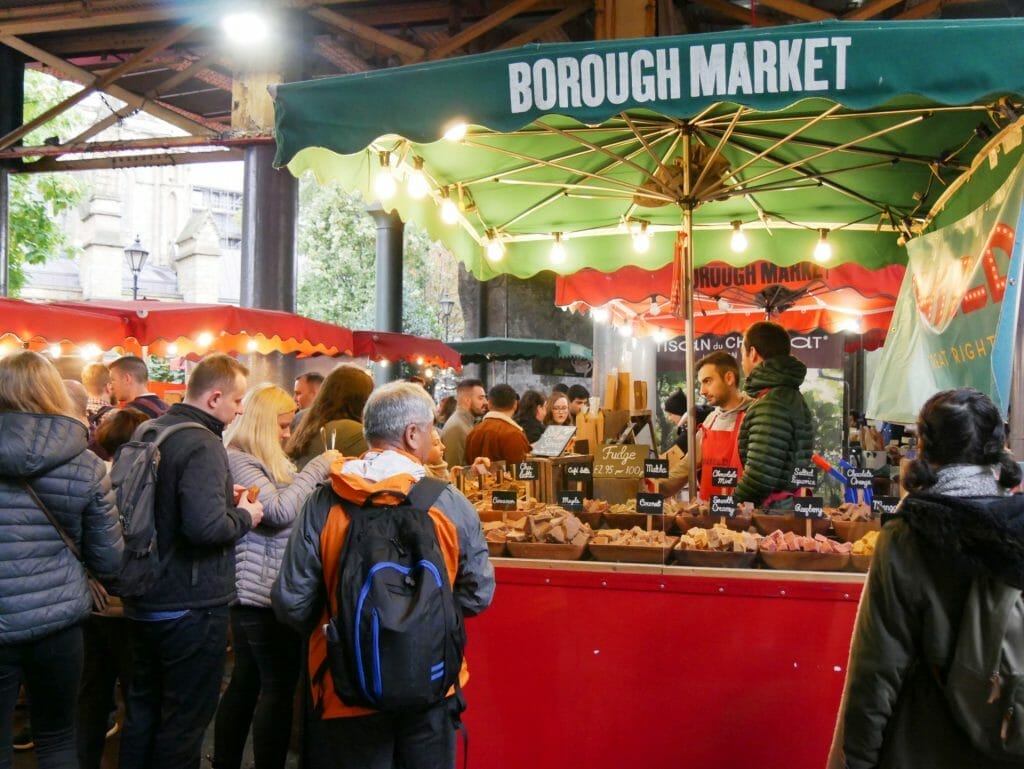 Better yet, you have to walk around from stall to stall to get the flavors you're after, which basically means you burn all those calories off while enjoying one of the best things to do in London Bridge.
Right? Someone please say yes.
For a city that's covered in rain a good portion of the time, it's surprising how many outdoor swimming pools can be found in August in London.
It might not be on the top of every tourist's list, but if you're in London for awhile or a study abroad student in London here for the summer, it's something to take advantage of.
6. London Zoo
Aside from the London Zoo being a generally fun way to spend a warm summer day, they have some really adorable sloths that are way too cute to miss.
There's even a baby who spends the day hanging onto his mom and I'm going to start tearing up if I even talk about it.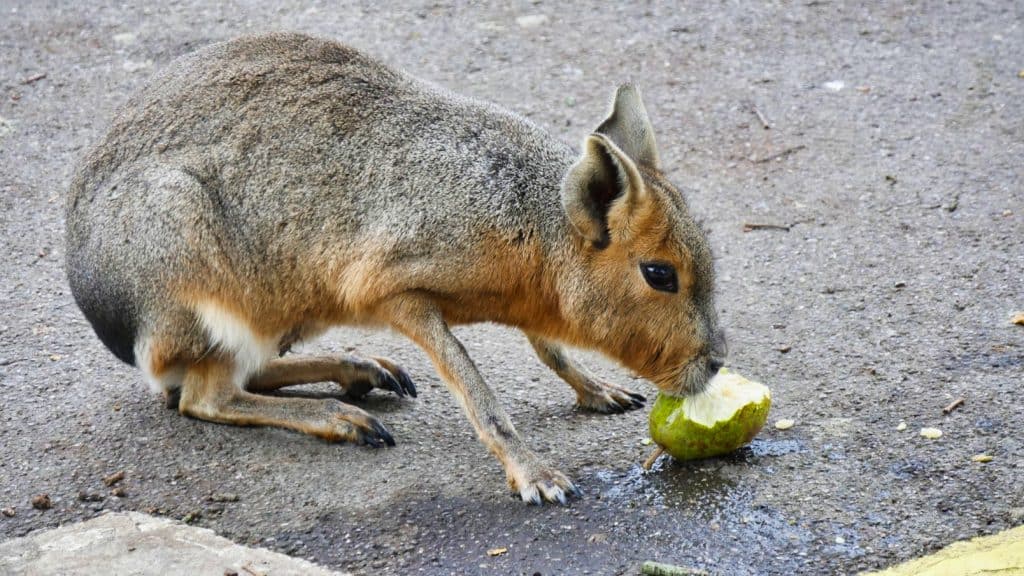 So precious.
Seeing baby sloths is basically one of the best London things to do in August for anyone who has a soul. This is also one of the best things to do in London with kids.
7. Visit the Olympic Park
In 2012, London hosted the Olympic games in the Olympic Park in East London.
Today, you can take advantage of the facilities and even swim in the Olympic swimming pool, as well as relaxing in the gardens built for the athletes.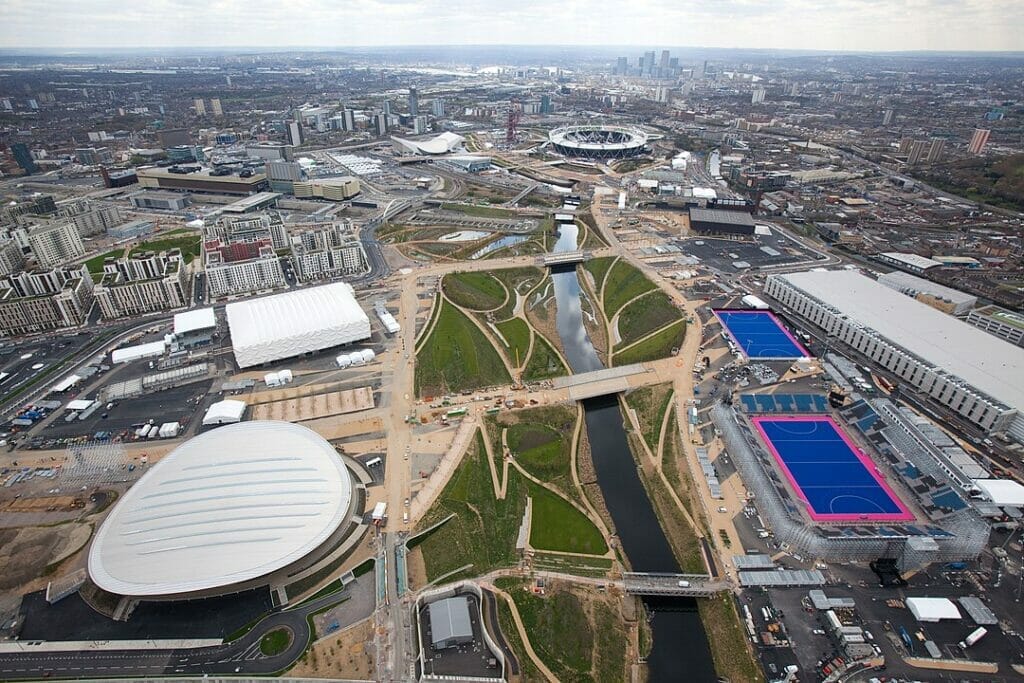 The Olympic Park is also right next to a major shopping center with plenty of restaurants, so you can use it as a place to shop or eat lunch or dinner.
8. Notting Hill Carnival
Visit London in August to see the infamous Notting Hill Carnival.
I haven't been purposefully, but instead walked through on accident once.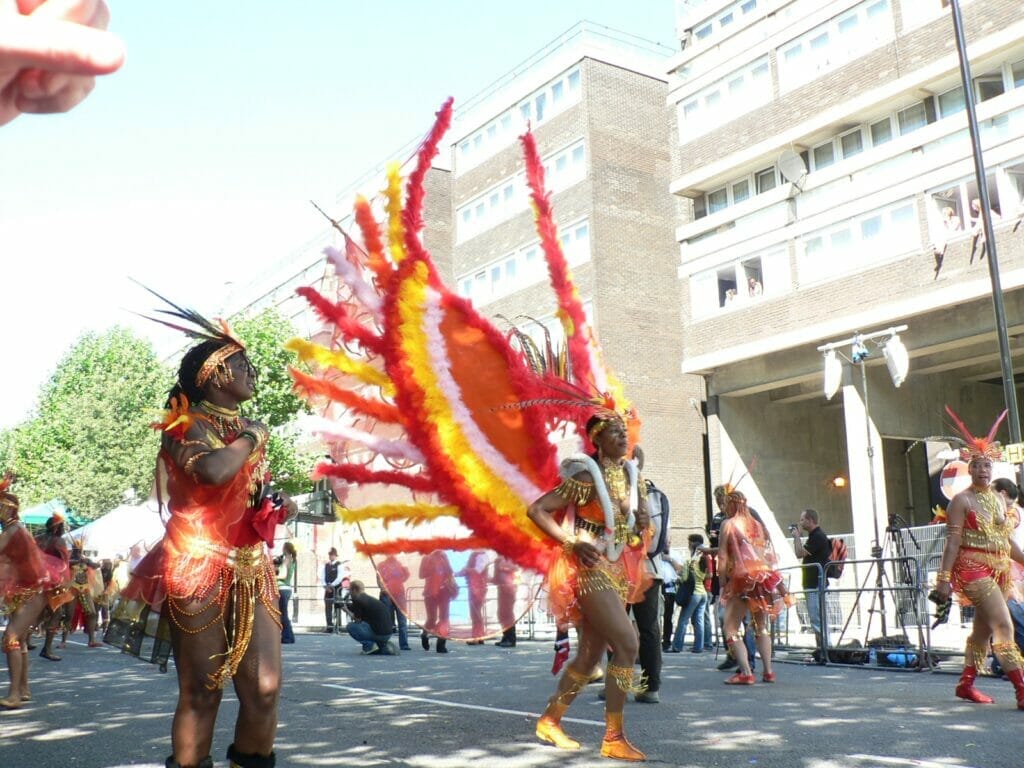 It was…wow.
There are parades, there are people dressed up in every type of outfit you can imagine, there are food stalls, and there is celebration.
A lot of celebration.
It's basically a huge street party where (mostly) anything goes, and if that's your thing, it's not to be missed.
9. Hyde Park
As the biggest park in all of London, Hyde Park is the perfect place to spend an August day in London.
Wander the paths to see what you might find, or pick a spot next to a fountain to do some people-watching.
There will be plenty of people spreading out their picnic blankets and soaking in the sunshine as it's one of London's best parks for a picnic, and lots of dogs playing too if you're an animal lover.
While Kensington Gardens used to be considered an official part of Hyde Park, it's now its own section.
Within, you'll find beautiful blooms and also the stunningly beautiful Kensington Palace.
Many royal family members live here, including William, Kate, Harry, and Meghan.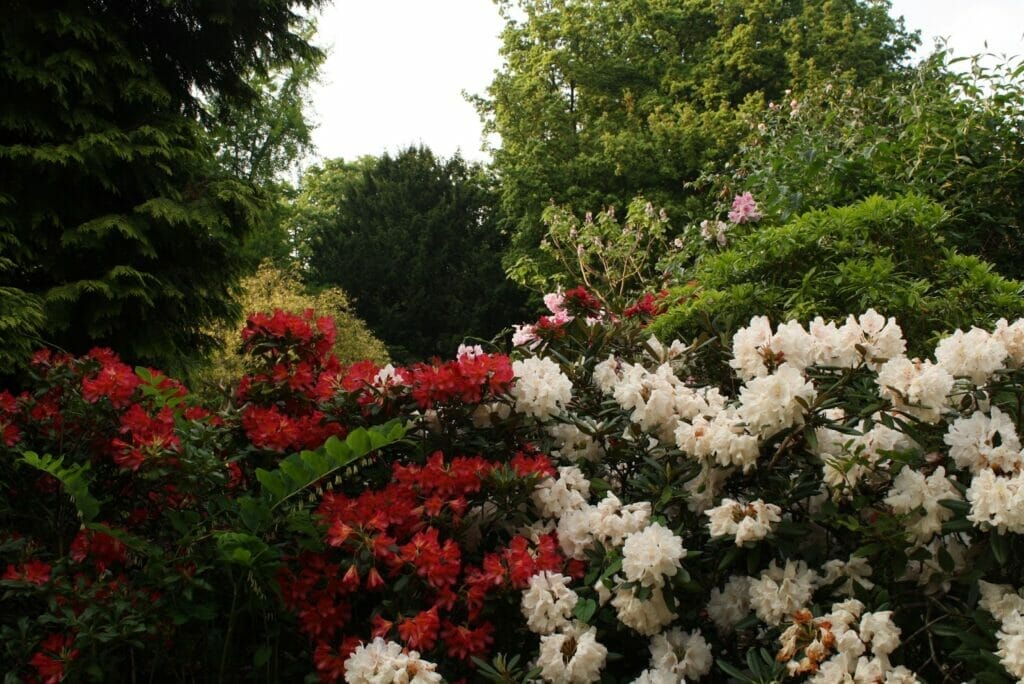 Chances are they'll be off on holiday somewhere in August, but keeps your eyes peeled.
Kensington Gardens is also on my list of things to do in London in September, so if you miss it this month, there's still time!
11. Take a Walking Tour
Taking a walking tour in London when the sun is shining is one of the best things to do in London in August.
Whether you're interested in history, art, culture, or something completely off the wall, there's probably going to be a walking tour for you, and you can find my best tours in London to narrow down your list.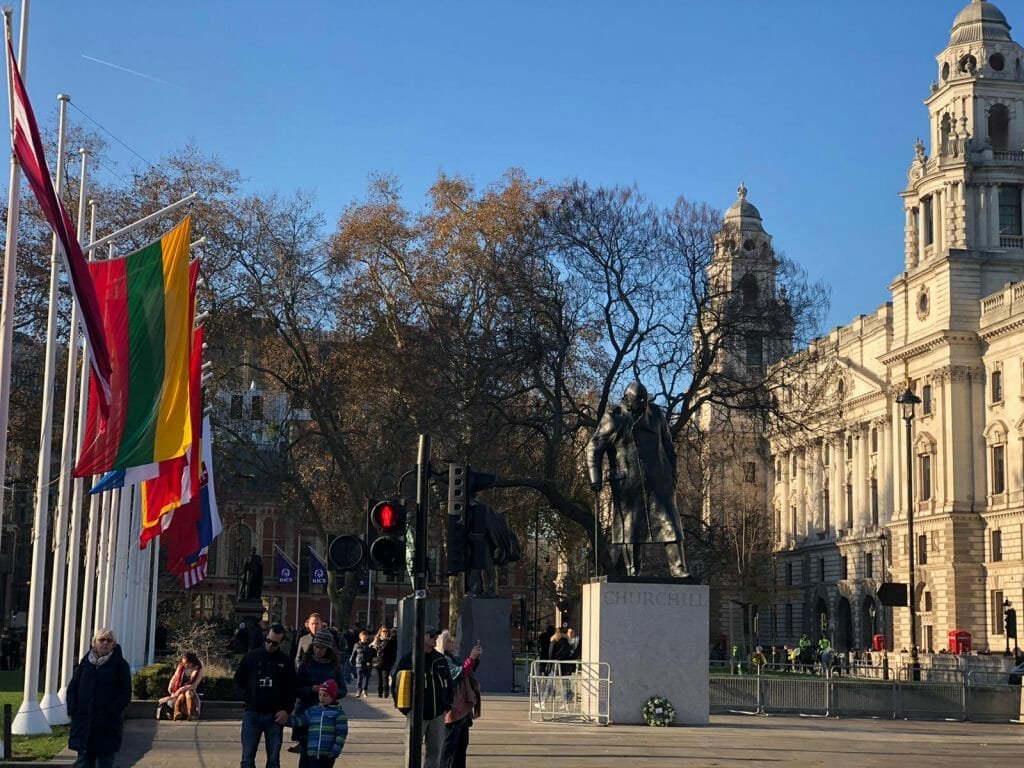 Choose from paid-for walking tours that let you buy tickets up front, or you can go on a "free", tips-only walking tour where you pay at the end what you think the tour was worth.
12. See a Show at Shakespeare's Globe
If London is your only stop in August and you're not making plans to go to Stratford-upon-Avon, Shakespeare's birth home, you've got to make a show at Shakespeare's Globe part of your itinerary.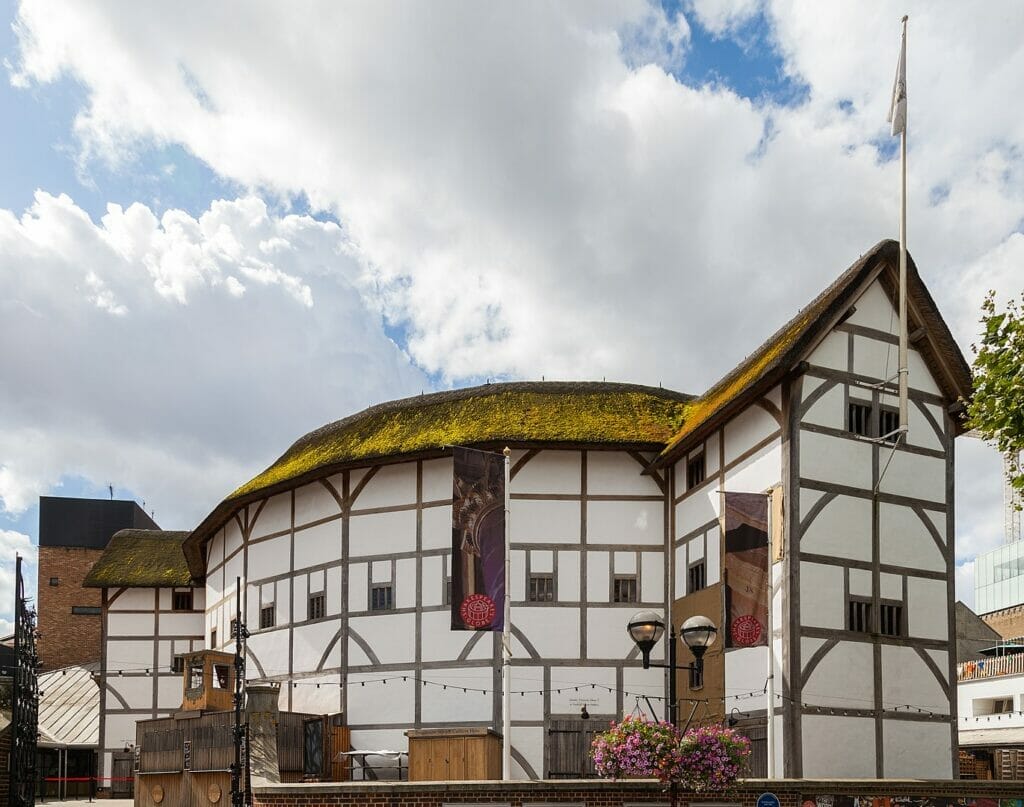 The reason it's one of the must do things to do in London in August in particular is that Shakespeare's Globe is an open-air event with no roof in the center where the "groundlings" (standing guests) are, so the weather really impacts your experience there.
You can buy these standing-only tickets for just 5 pounds, so it's also one of the best theatre bargains in the whole city.
13. Kayak in Camden
Take a leisurely kayak around Camden lock to experience a different side to London – maybe even a London date idea!
See the houseboats bob up and down, find a bit of shade to stop and relax under, or take a guided kayak tour with an expert guide who will make sure that you're safe and happy.
You'll often see lots of colorful kayaks going up and down this area in the summer, and August is a great time to take part before the weather starts to turn in the fall.
Try the Pirate Castle for some great boating opportunities.
14. Picnic in Green Park
Green Park, right outside Buckingham Palace, is one of the best underrated parks in all of London.
It's right next to some of the most popular attractions, there is plenty of shade to be found, and there are some touching memorials.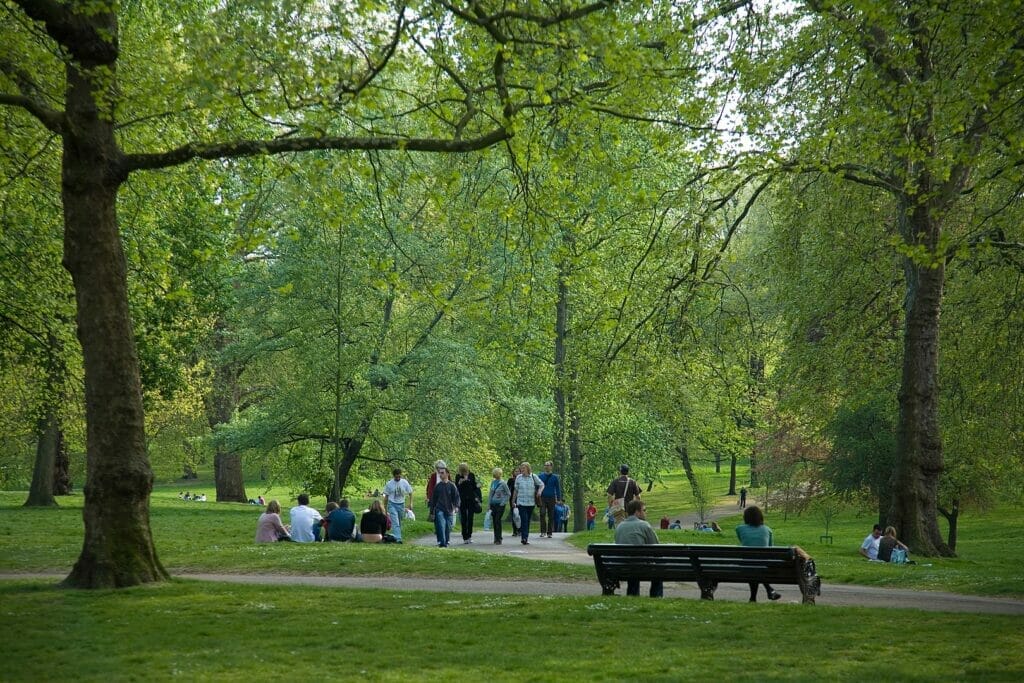 Go to a shop like Sainsbury's Local ahead of time to buy up some premade sandwiches and chips and dessert, and then spread out on the Green Park lawn and enjoy your afternoon.
15. Find an Urban Beach
London doesn't have a coastline of its own, but it does have the Thames!
In August, there are lots of pop-up urban beaches where companies quite literally transform a bank on the river into a happening retreat filled with drink stands, sand beneath your feet, umbrellas, and music pumping.
No, you can't go in the Thames (nor should you want to), but you can still pretend you're at the seaside without needing to leave the city.
16. Open-top Bus Tour
I don't always advise taking an open-top bus tour of London because it's not that great if it's cloudy and raining, but if you're going to have an opportunity to take one in good weather, August is it!
Sit on the top deck with your sunglasses, tourist map wide open, and embrace the experience of being driven around London and shown all of the sites.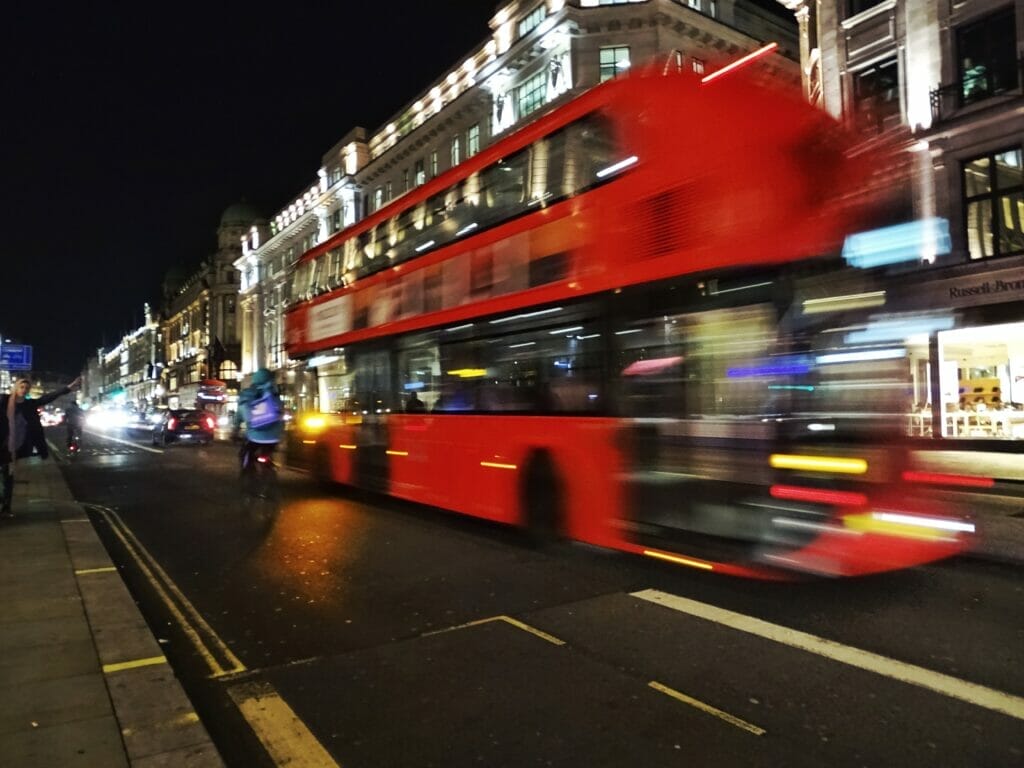 I would highly recommend London's Big Bus tours for your open-top experience.
17. BBC Proms
If you're American like me, the first thing that comes to mind when you think of "prom" is basically getting dressed up in an awkwardly glittery dress and going to a dance with one of your friends because no one asked you to be their prom date (oh wait, maybe that's just me).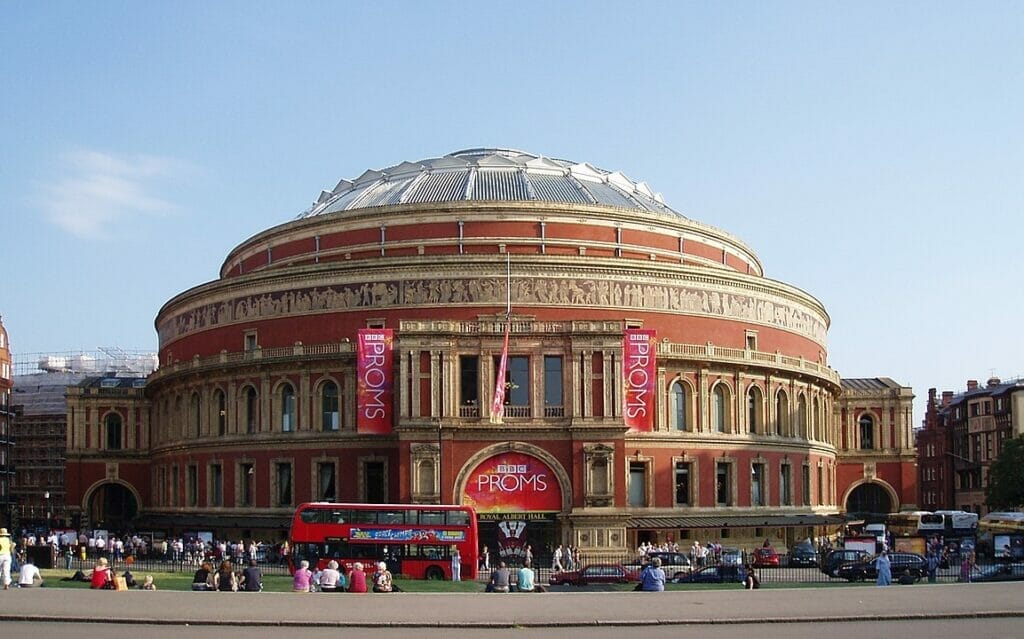 BBC Proms can involve glittery dresses and friend dates, but it's actually the biggest classical musical festival in the world.
No Top 40 hits here!
The concerts take place in Royal Albert Hall, just across the street from Hyde Park, and you'll want to buy your tickets in advance due to the popularity of the event.
It's a must-do if you've never been and want to experience London life.
The Underbelly Festival at Southbank runs all summer long until September, so it's in full swing in August and one of my top choices of what to do in London in August.
This family-friendly festival has plenty of comedy, circus, and acrobatic entertainment.
Many of the festivities take place outdoors, so you can simply walk along the river and take in everything.
There are also food carts and stands so you can grab a bit to eat as you go.
19. Outdoor Movie Screening
London LOVES its outdoor movie screenings in August.
The kids are out of school, parents are looking for something to do with them, and it's a popular tourist month for the city.
Outdoor movie screenings are some of the best cinemas in London and often require that you bring your own chair or blanket, they hold way more people than a regular movie screening, and they often reshow the great classics or family-favorites that you've always wanted to see on the big screen again.
20. Take a Tour of Wimbledon
Wimbledon's famous tennis tournament takes place in July (you can see my guide on queuing for Wimbledon to learn how I stood in line for like 5 hours), which means that by August there is the opportunity to start taking tours again so you can see where the action took place.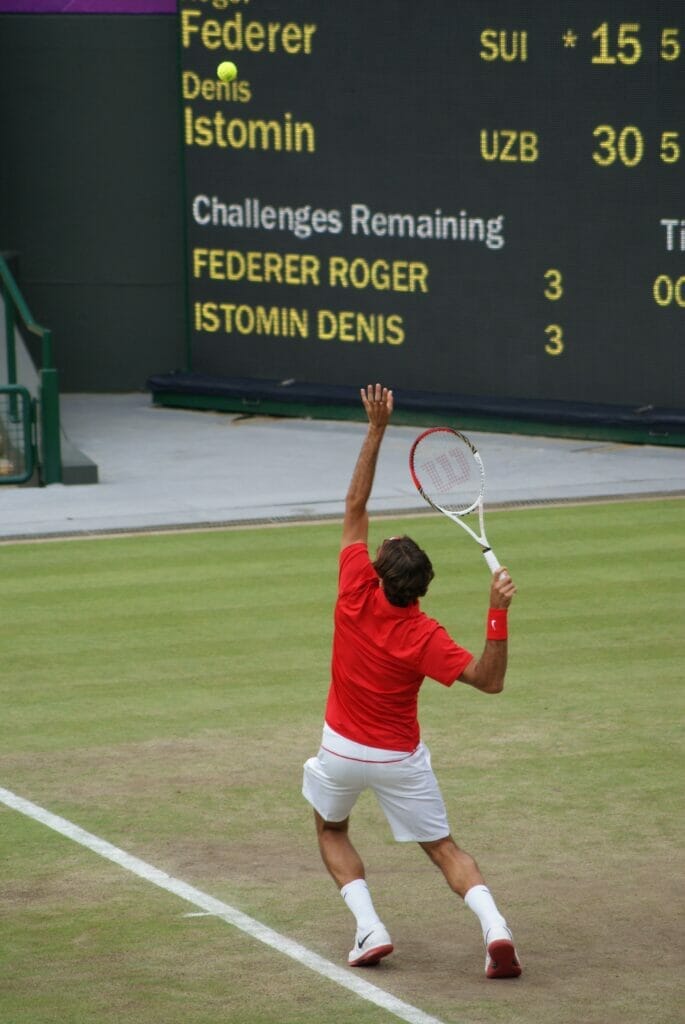 Whether you've grown up seeing Wimbledon on your television screen or have always dreamed of walking in the footsteps of legends like Serena Williams and Andre Agassi, the walking tour takes you throughout the player's rooms, into the courts, and behind-the-scenes to discover what it's like to play tennis here.
21. Lord's Cricket Ground
If you've never heard of cricket, the best place to go to take a tour and learn more about the sport is Lord's Cricket Ground.
This is the most famous cricket ground in London, and knowledgeable guides will take you through the viewing areas and into the main areas so you can get a feel for life as a cricket player and spectator.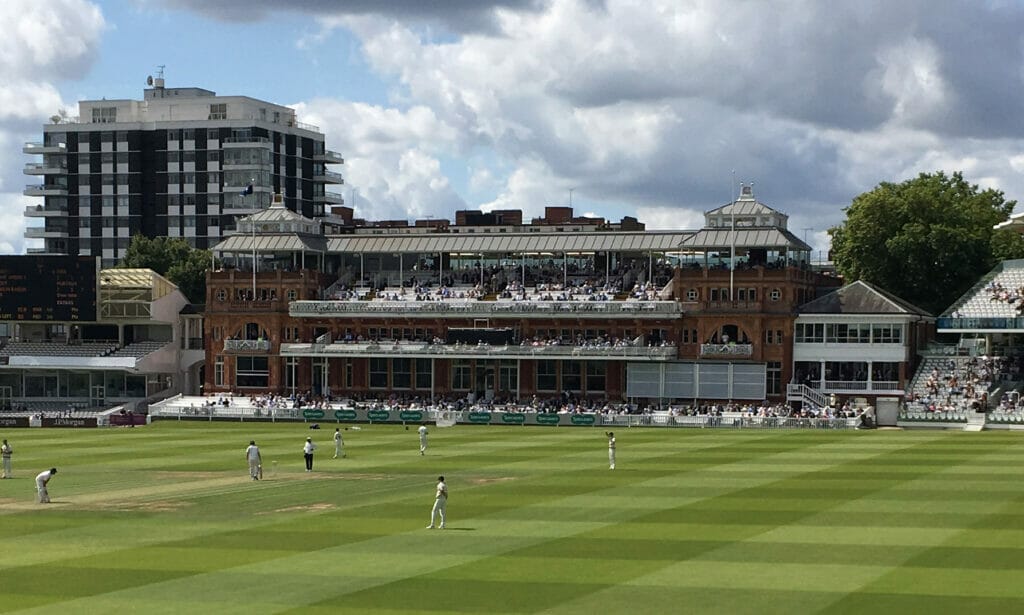 I still don't quite understand how it's played, but one day I'll get the hang of it.
22. Brick Lane Market
This network of covered stalls and market streets is popular for its international cuisine and vintage and second-hand furniture.
Don't miss the curry houses or the Jewish bagel shops on your visit to London in August, as these are the most popular eating options when touring Brick Lane.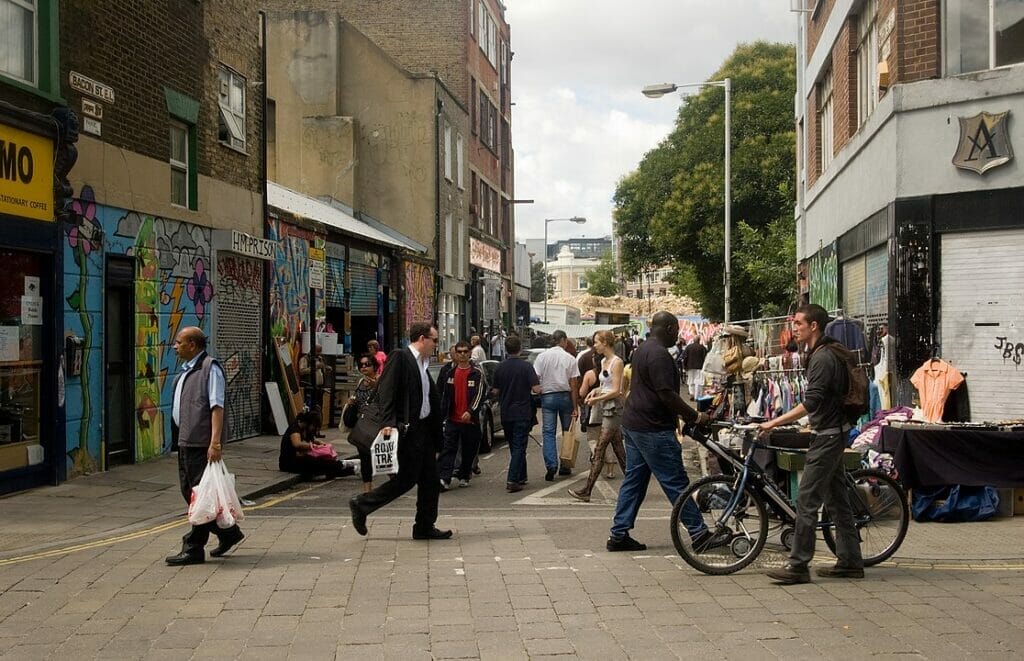 It can take a couple of hours to really see Brick Lane Market thoroughly, so set aside some time if you're truly hunting for bargains and not just wanting to pass through.
23. Rooftop Bars
Sure, London has plenty of green space, but that green space is usually reserved for relaxing and isn't to be filled with pop-up shops.
So what do you do if you want to get a drink at one of London's unique summer pop-ups? Head up!
Seriously, find a rooftop bar and enjoy some snacks and drinks while overlooking the city skyline.
There are some great options on Oxford Street and some hidden gems spread throughout the city if you know where to look.
24. The British Museum
Now, the British Museum is an indoors space, and I know that a lot of these things to do in London have been outdoors to take advantage of the (hopefully good) August weather, but trust me on this one!
The British museum's glass ceiling in the main area is best enjoyed when the sky is blue and the sun is shining.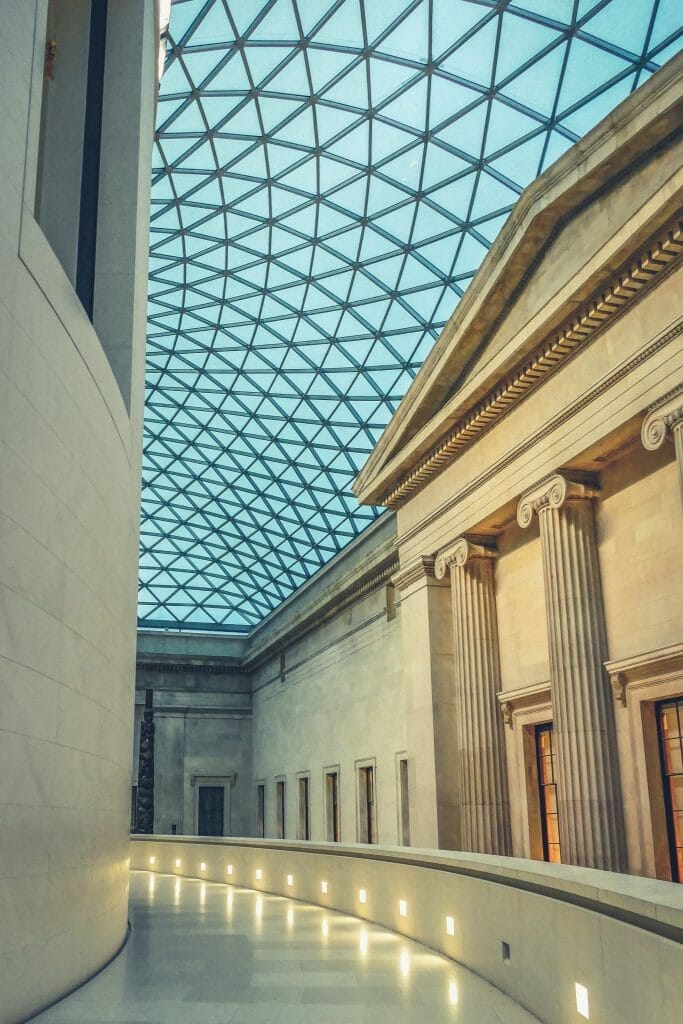 It just streams in and fills the space like nothing I've ever seen, and there are plenty of tables to sit at and enjoy the atmosphere.
This is a great option if you want to get out of the heat for a little bit and also see some of Britain's most amazing treasures at the same time, including the Rosetta Stone and Cleopatra herself.
Overall, August is a fantastic time to visit London and is a month typically enjoyed by many tourists.
Often, Londoners will use August to go on holiday, which means a bit more space for you to enjoy the city.
Even if you don't get the weather you're expecting, try out the British way of thinking which is to carry on despite the rain!
Come armed with some waterproof shoes and an umbrella just in case things take a turn, and take advantage of everything London has to offer in August.
25. Regent's Park
26. Primrose Hill
27. Exhibitions at the Serpentine
28. Sunflower Fields
29. London's beer gardens
30. Greenwich+Docklands International Festival
31. Hampton Court Palace Food Festival
32. London Craft Beer Festival
33. Carnaby Summer Festival
34. Music festivals
35. The Play that Goes Wrong
36. RIB Boat tour on the Thames
37. London Cable Car
38. The ArcelorMittal Orbit
39. Kew Gardens
40. National Gallery
41. Afternoon Tea with outdoor seating
42. Tate Modern Viewpoint
43. SkyGarden
44. Lunch at Duck & Waffle
45. Diana Memorial Playground
46. Walk along the Southbank
47. See the street performers in Covent Garden
48. Royal Observatory Greenwich
49. Tate Britain
50. Climb the O2
51. Hampstead Heath
52. Go Cycling on Boris Bikes
53. Eat Outdoors
54. Seven Dials Market
55. Columbia Road Flower Market