This post contains affiliate links for which I may make a small commission to help keep the site running. You will not be charged extra for these items had you not clicked the links. Thank you for your help to keep the site running!
Particularly for international travelers, one of the really cool things about visiting London is its proximity to wonderful castles.
Around the world, England has a history closely associated with knights, castles, and the age of chivalry.
And even though that chapter of history has been fictionalized to a great extent, it's perhaps more accurate in England and France than anywhere else.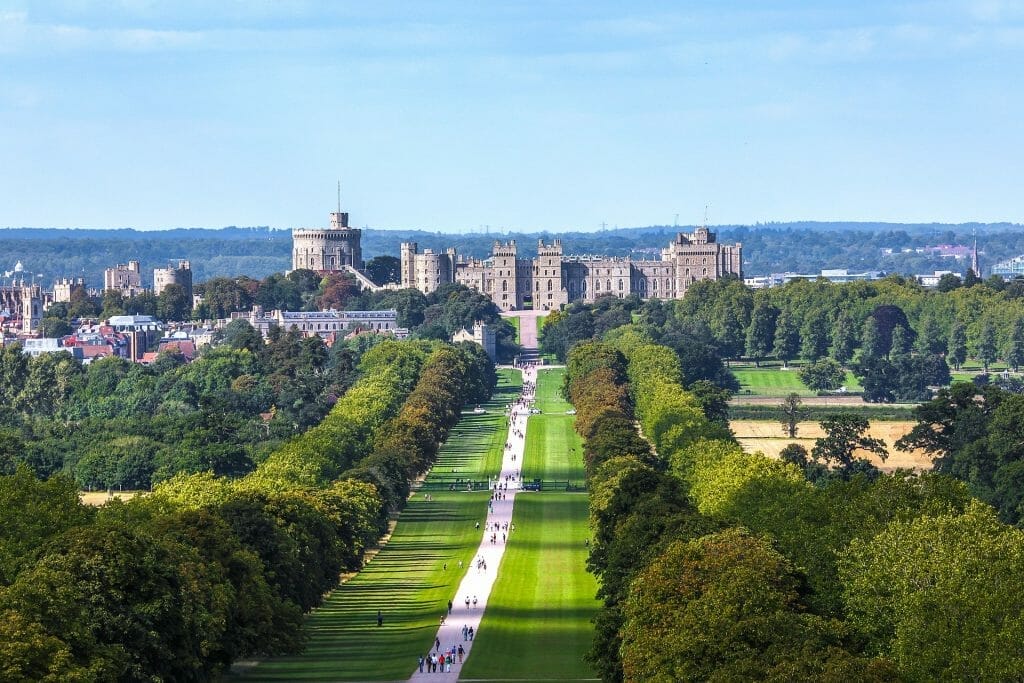 Hey! Sidenote! Planning on visiting the UK or moving to the UK?

For more advice, photos and friendly help, click here to join my UK Travel Facebook group to carry on the conversation with fellow travelers and UK experts.
When you throw in the fact that a lot of the most impressive castles can be enjoyed on quick day trips from the capital, it's understandable that they can be irresistible for tourists.
A broader castle tour of the UK should involve longer trips away from London. One thing that most people don't know about London is that there aren't actually any castles in it besides the Tower of London which is more of a fortress.
But if the idea of those day trips appeals to you, these are some of the best castles to visit in the immediate area.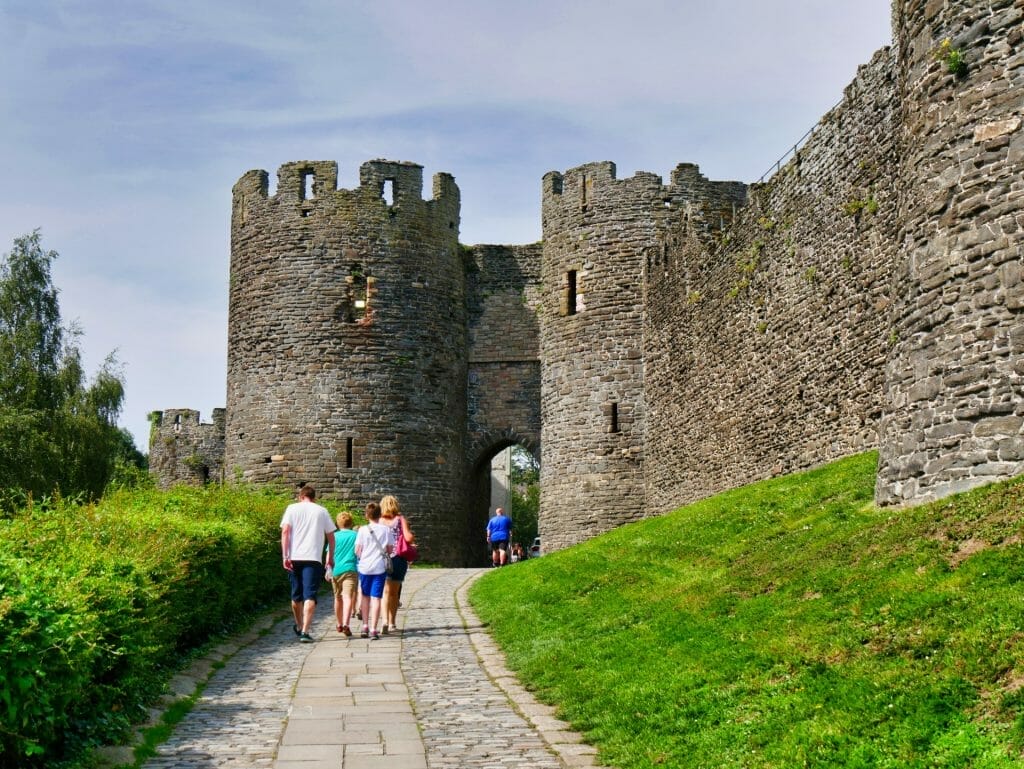 1. Windsor Castle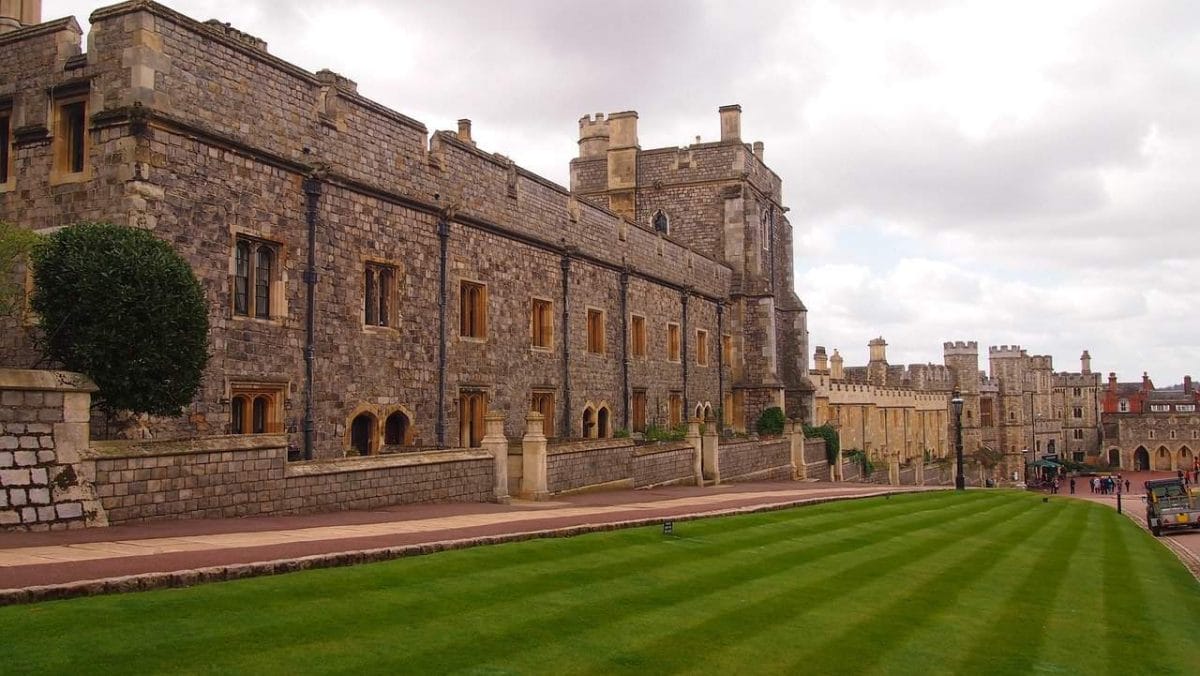 A lot of people are aware that Windsor Castle is a functioning residence where Queen Elizabeth II still spends a great deal of time.
That is to say, it's not some ancient dwelling crumbling away in ruins on a green countryside – a description that perhaps encapsulates many people's imagination of British castles.
But many probably don't realize just how impressive this place truly is.
Having been a home to British royals for over 900 years, it's still awfully sturdy and beautiful, and is actually the largest occupied castle in the world.
Windsor suits a certain fairy tale vision – not quite Arthurian in appearance or nature, but like the sort of castle we imagine constituting an entire city unto itself.
Plus, of the choices we'll list here, Windsor is particularly close to London, which makes it perhaps the easiest one to check out during your stay.
Check out my guide on how to get to Windsor Castle from London.
2. Hever Castle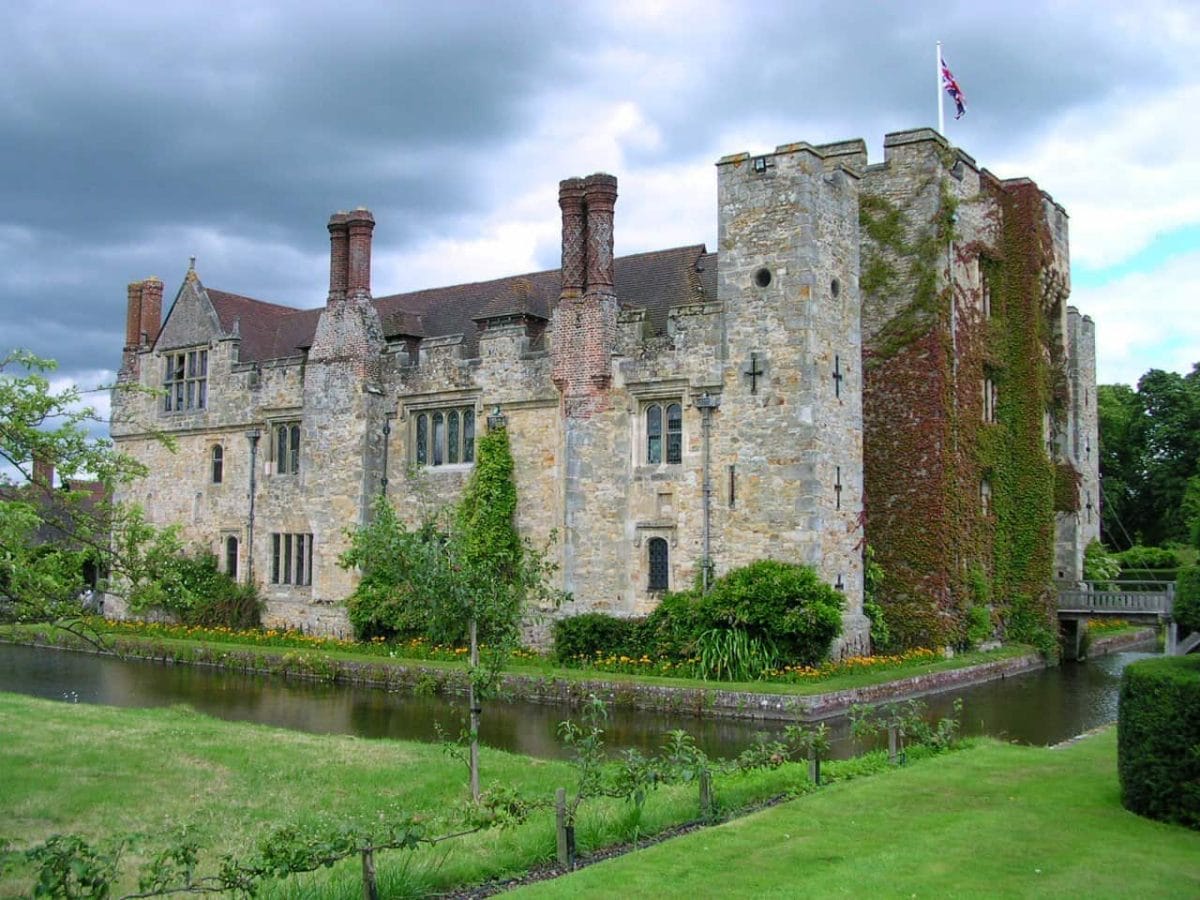 This is actually a castle I've covered before, so I'll keep it brief here.
But to repeat a few interesting facts, it's a 13th century castle that was the childhood home of Anne Boleyn, and it's really picturesque.
Check out my Hever Castle review for more information.
It actually looks almost as if it could be a country home to some reclusive writer, gone into a bit of disrepair in the offseason.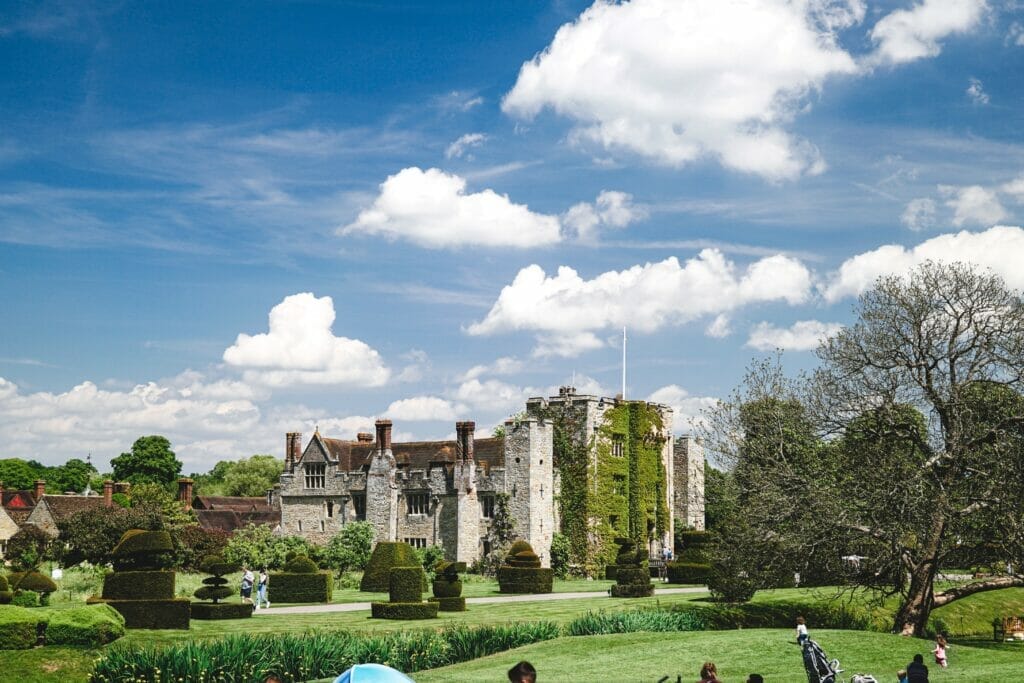 When you get closer, of course, you can see more of its age.
But from down the road, the view is one of gardens, climbing ivy, and what amounts to an ancient stone mansion.
It's a lovely place to visit.
3. Leeds Castle
This is probably the castle that comes closest to meeting people's imagination of the definitive British castle ideal: Camelot.
The mythical home of King Arthur has been portrayed exhaustively over the years.
It's the title of the film and a setting in several others.
There's currently an internet slot reel that offers to take you into the sacred land of Camelot, and which is adorned with all kinds of castle imagery and Arthurian symbols in place of slot icons.
And of course, everything from children's coloring books to LEGO sets has sought to keep the myths alive for younger generations.
In all these interpretations, Camelot is idyllic – a beautiful castle with a traditional moat, surrounded by green and with white stone walls.
That's more or less what you'll see if and when you visit Leeds Castle.
Built largely in the 1800s but dating back to a 12th century site, it's one of the most beautiful castles
in the country.
4. Rochester Castle
Rochester Castle is another 12th century building that is perhaps the most imposing of these examples and one of the best castles to visit on a day trip from London.
Indeed, it could better be called a keep than a castle, and looks as if it would still be difficult to conquer with some of today's modern weaponry.
This is fitting, given that it's most famous for its military history.
The "Great Siege of Rochester" is possibly the most famous siege of the medieval period, and held enormous implications for English history and by extension that of much of Western civilization.
That, in addition to the impressive visual quality of the castle, makes it a fascinating place to visit.