There's no easier place to find picturesque things to do than in Crieff, Scotland.
In fact, you'll have a hard time finding things to do in Crieff that aren't filled with beautiful landscapes.
This market town in Perth and Kinross is one of the best road trips from Edinburgh, as well as an oasis of stunning natural beauty, friendly people, and cultural experiences for visitors from all around.
We've gone to Crieff every year since we've been together (going on 6!) and it was my first experience of Scotland.
I immediately fell in love with the fresh air, the summer days that seem to last all night, and the cozy winters filled with log fires and (if you're lucky), beautiful blankets of snow.
Check out this list of picturesque things to do in Crieff, Scotland to help you plan the most memorable Scottish getaway.
GET A

FREE

UK GUIDE and ACCESS TO MY PLANNING FB GROUP
With 50+ pages of helpful travel tips and the "best of" UK lists, this is your ad-free key to your UK trip.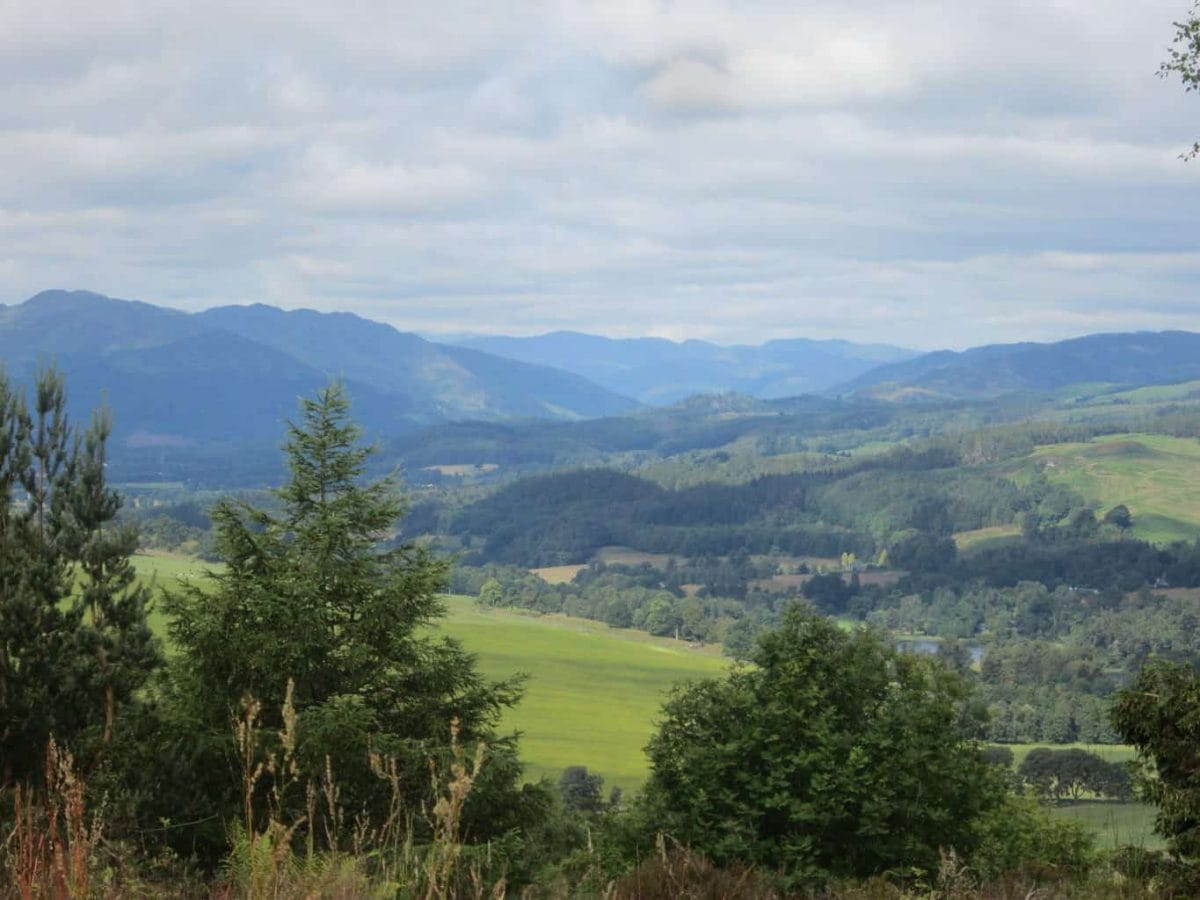 1. Crieff Hydro
Crieff Hydro is one of the main hotels in town and has over 200 bedrooms in the main hotel and over 50 different properties where you can self-cater.
There are multiple restaurants, including a swimming pool, an adults-only swimming pool and spa, and lots of activities.
From a ropes course to 4-wheeling to tennis, there's something to do for everyone no matter what you're interested in.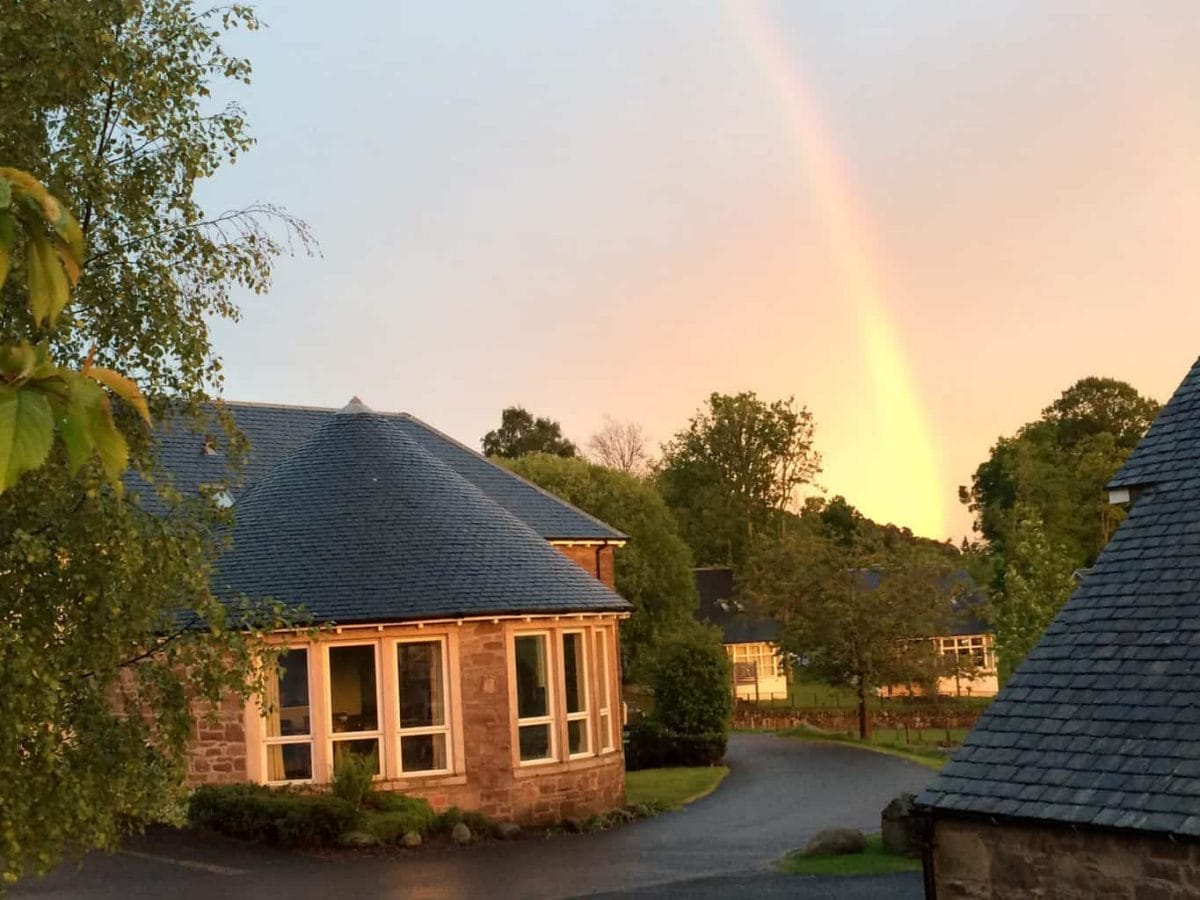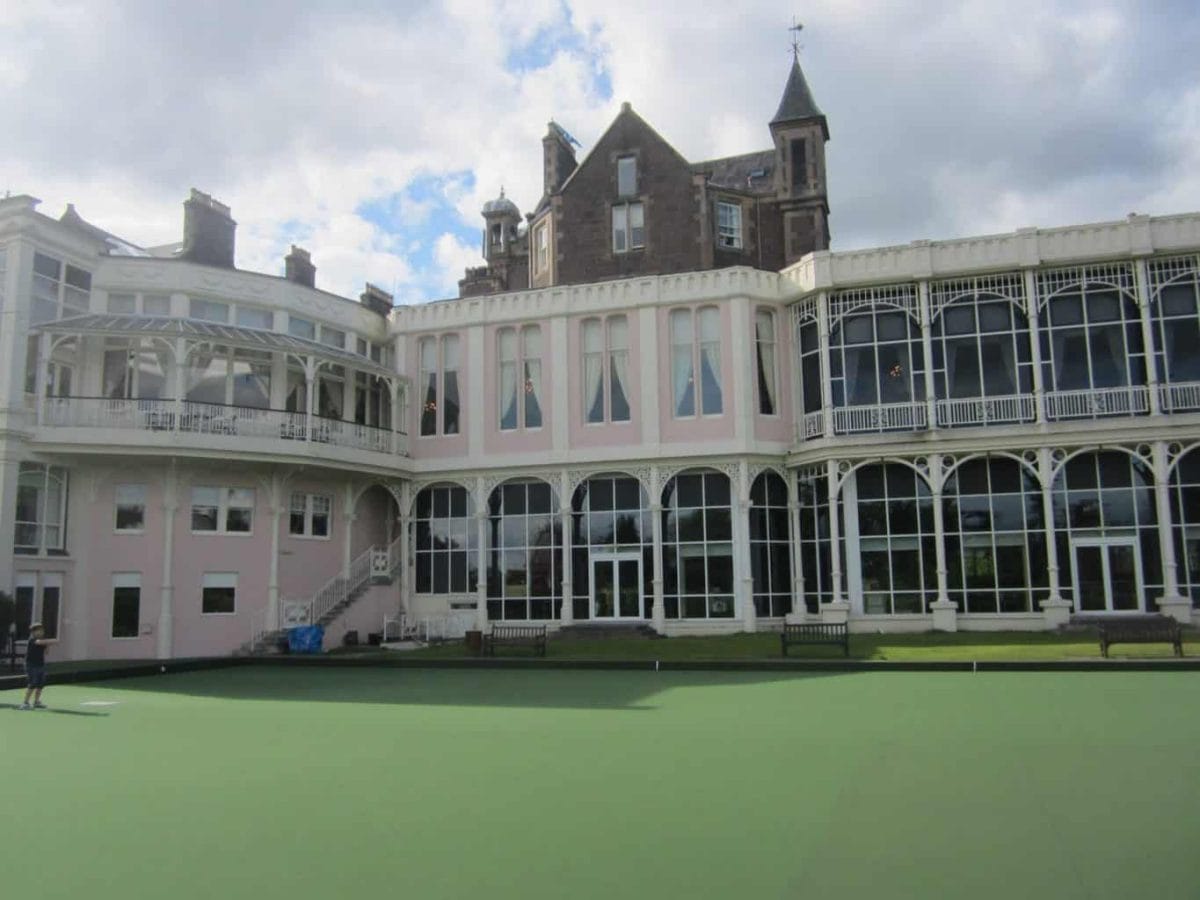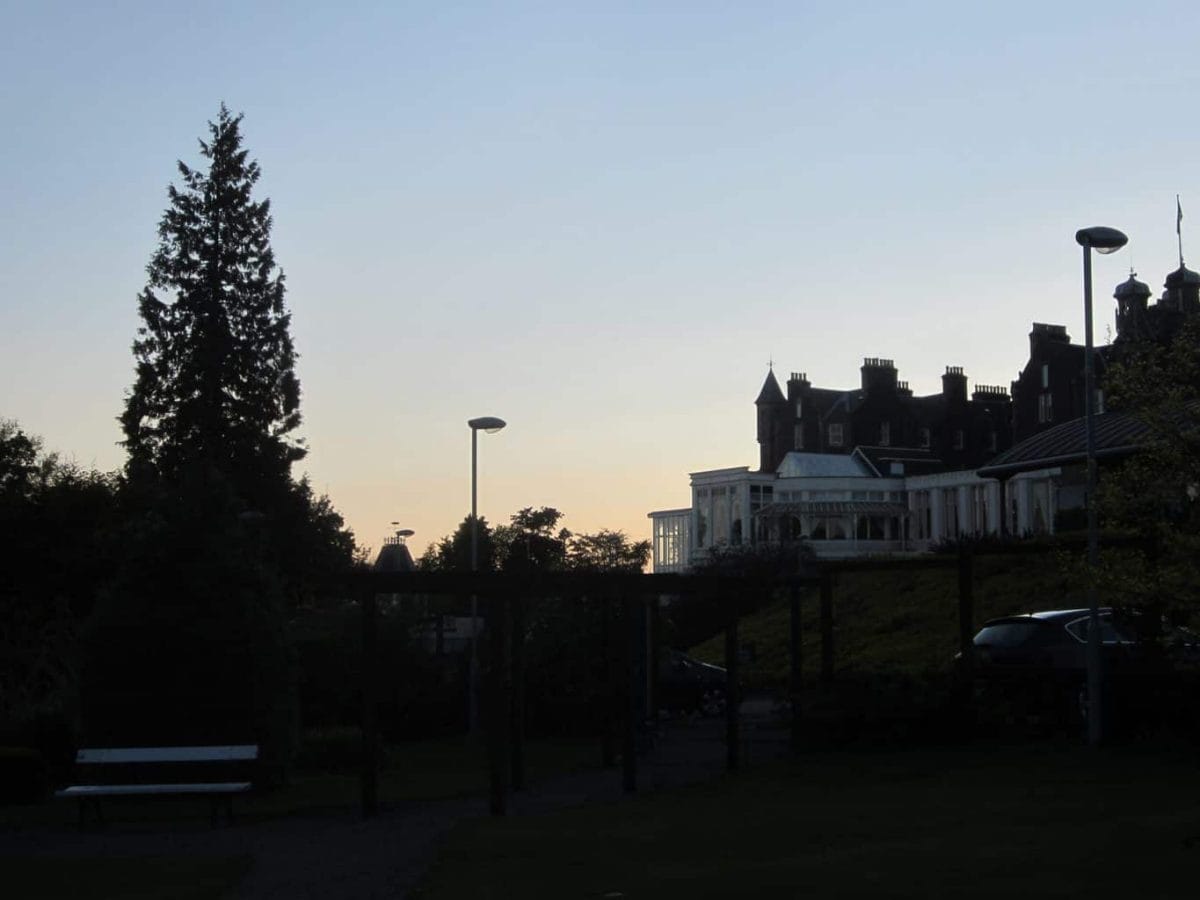 2. Drummond Castle and Gardens: best things to do in Crieff
Just south of Crieff in Muthill parish is this beautiful property with an incredible expanse of gardens that almost needs to be visited to be believed – pictures don't do it justice, but I'll give you a taste of what to expect anyway.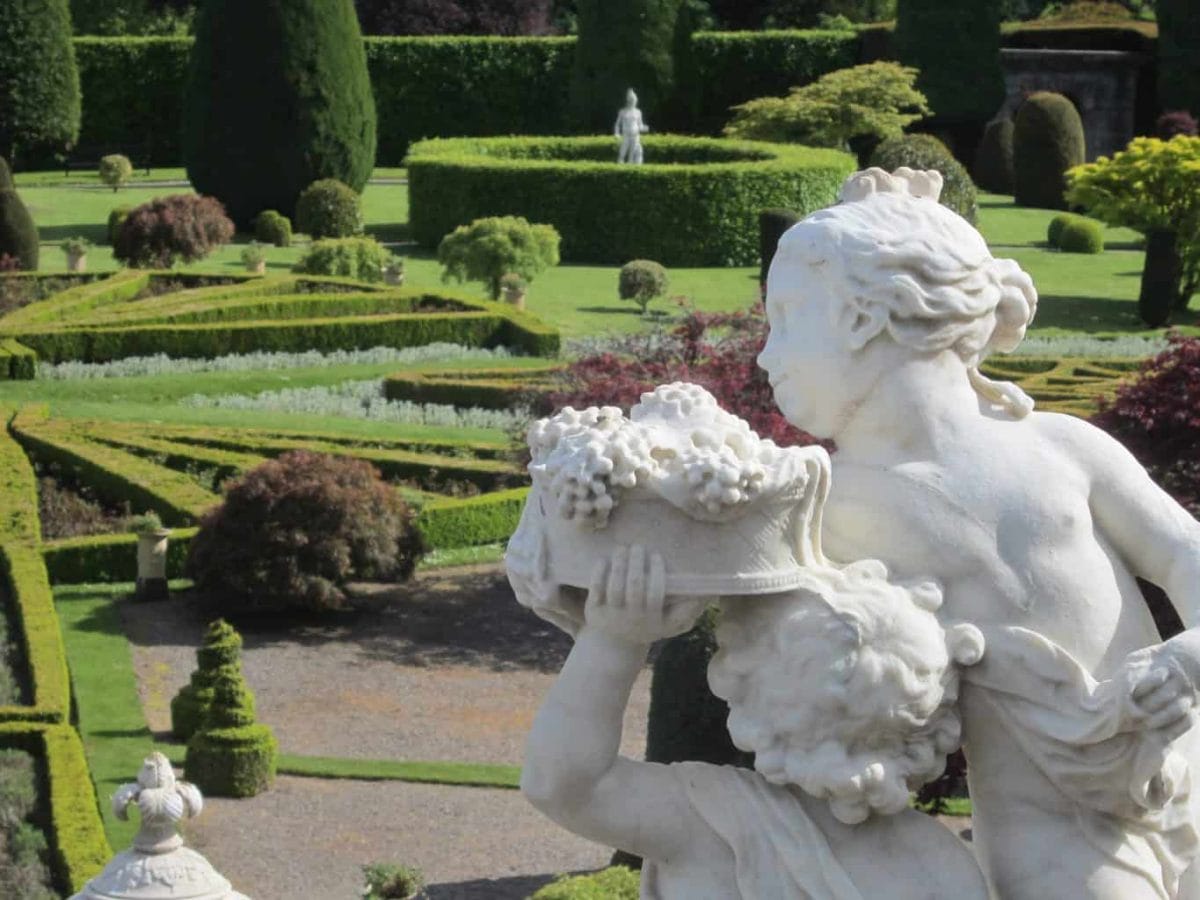 The gardens date back to around the 1630s and are protected as a category A listed building.
There are plenty of places to explore on the grounds, including a greenhouse and quiet areas perfect for catching up with friends.
When we were at Drummond Castle and Gardens, a film crew was filming in the grounds, which is no surprise when you see the interesting angles and colors here.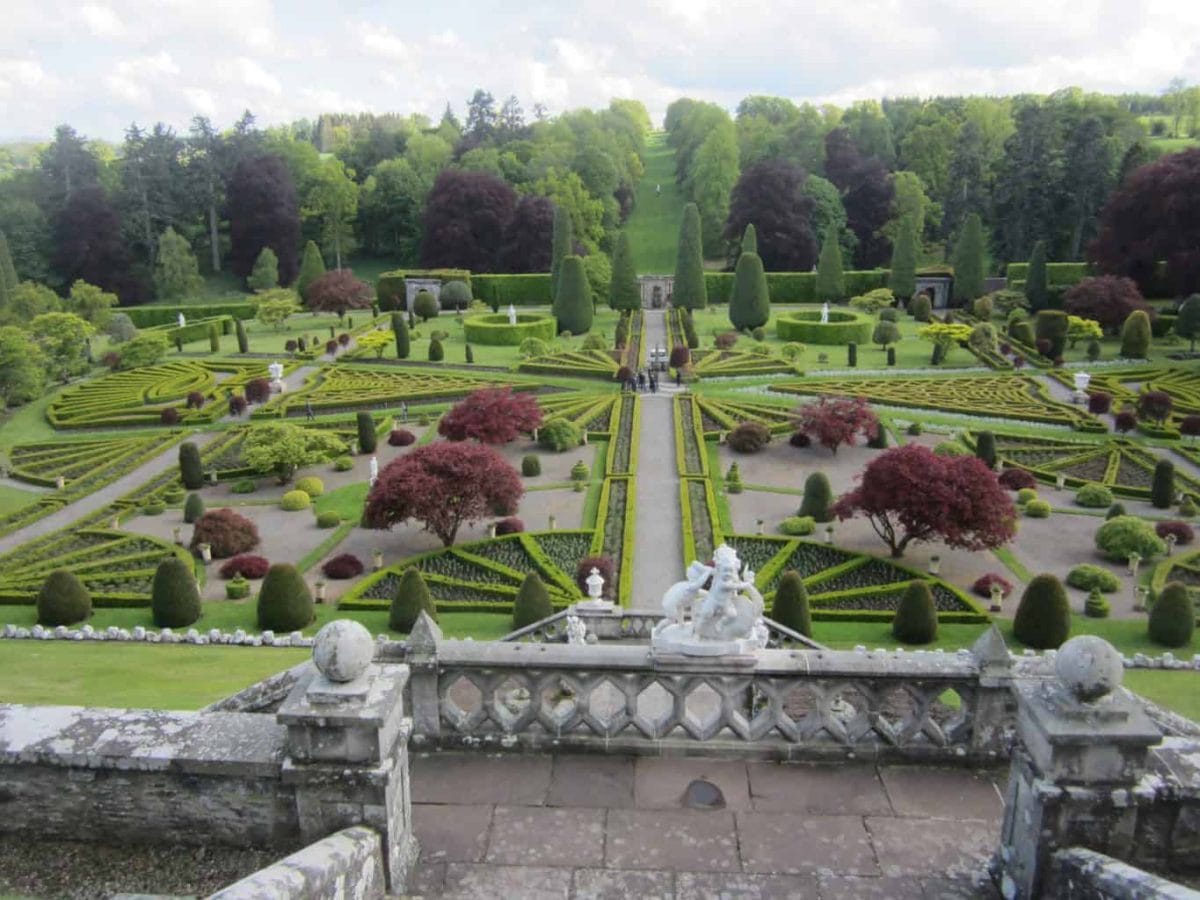 3. Horseback Riding
What better way to take in dramatic backdrops than on the back of a friendly horse?
I would highly recommend the riding school at Crieff Hydro that offer trail rides as a great way to see Crieff, and one of my favorite things to do in Crieff.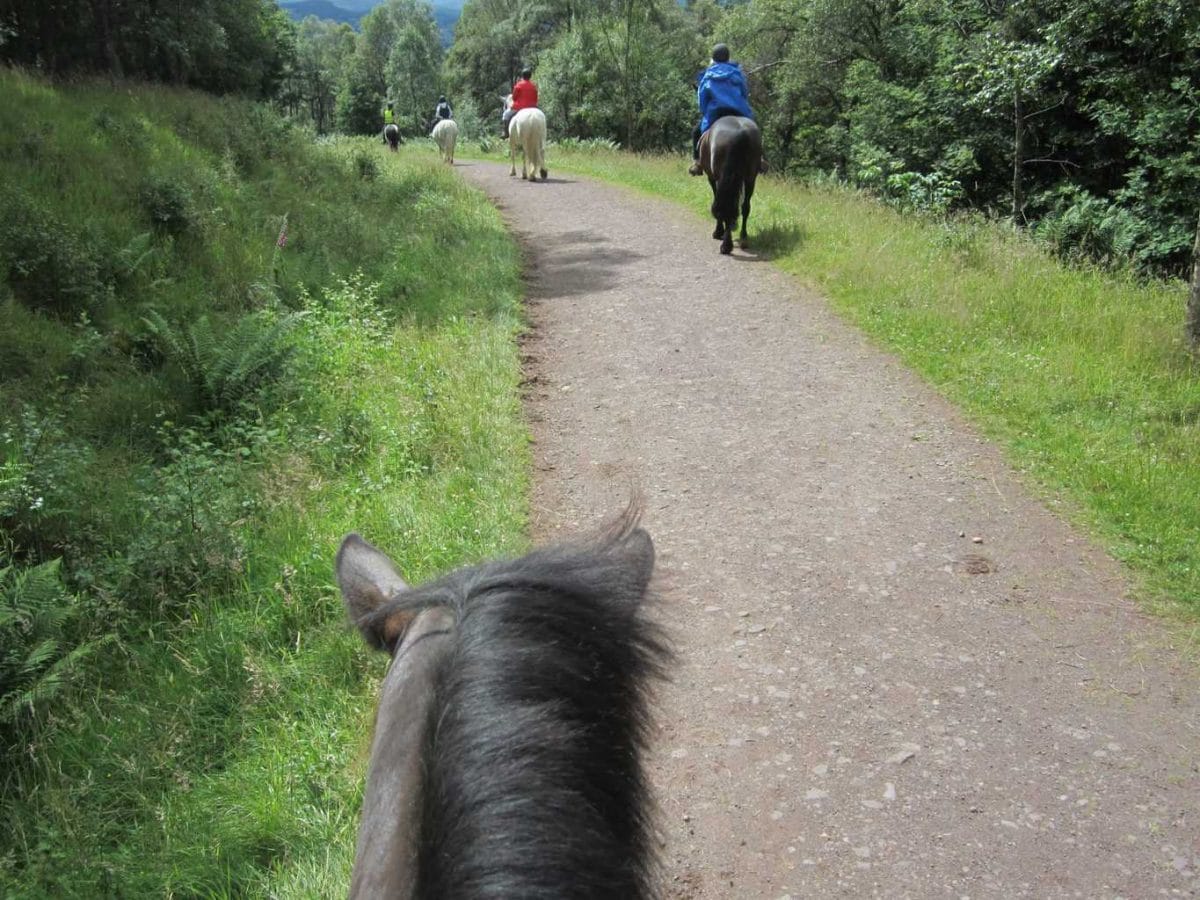 They help you get aquainted with the horses before you ride, and then when you're on the trail the guides are always working with you to ensure you're comfortable and happy (and that the horse is too!)
Horse riding in Crieff comes especially handy when you don't want to keep walking up all of the hills that make this place so great.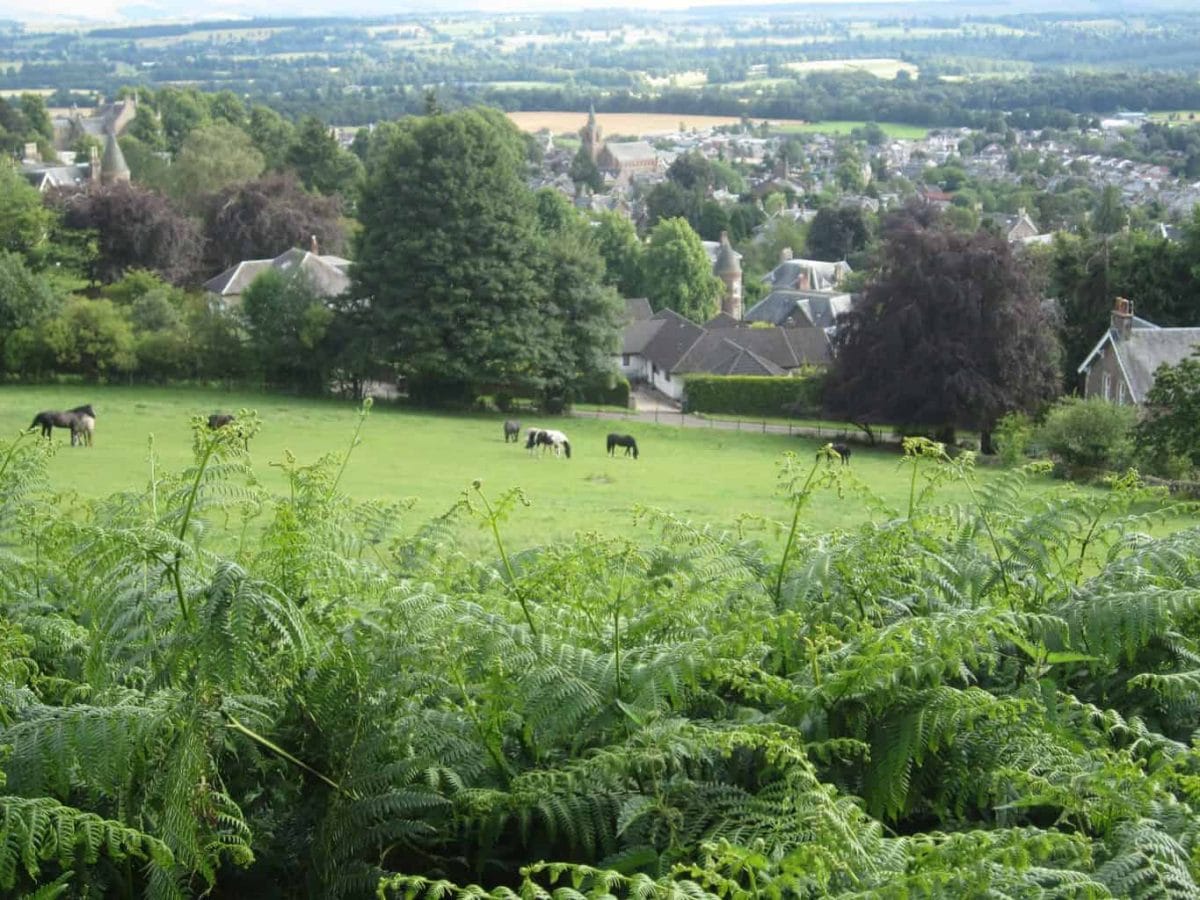 4. Crieff High Street
While Crieff High Street isn't necessarily the most "natural" beauty of all, it's still picturesque and has plenty of nooks and crannies to stumble upon.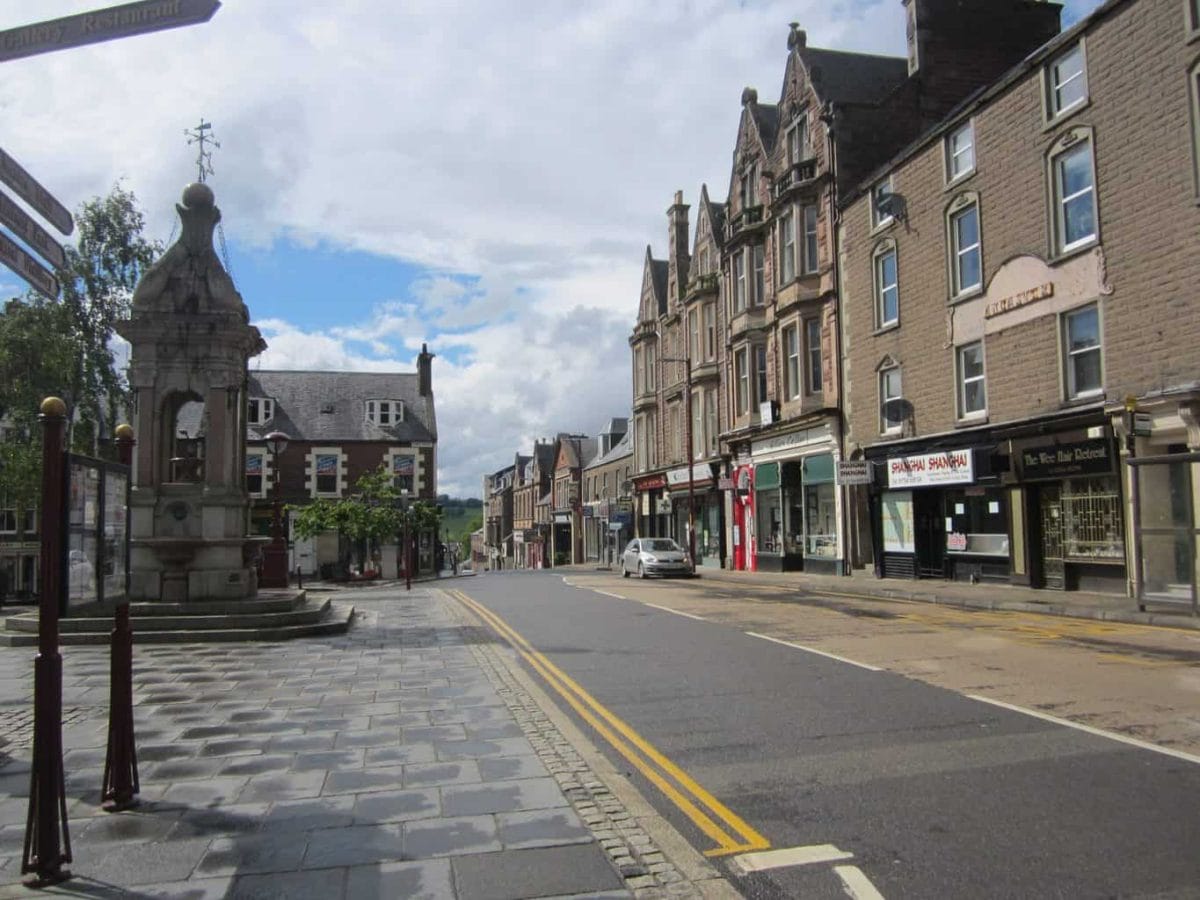 Wander in and out of the family-owned shops to buy everything from birdseed to caramel shortbread, or stop in the local pub to chat with the locals or watch the game.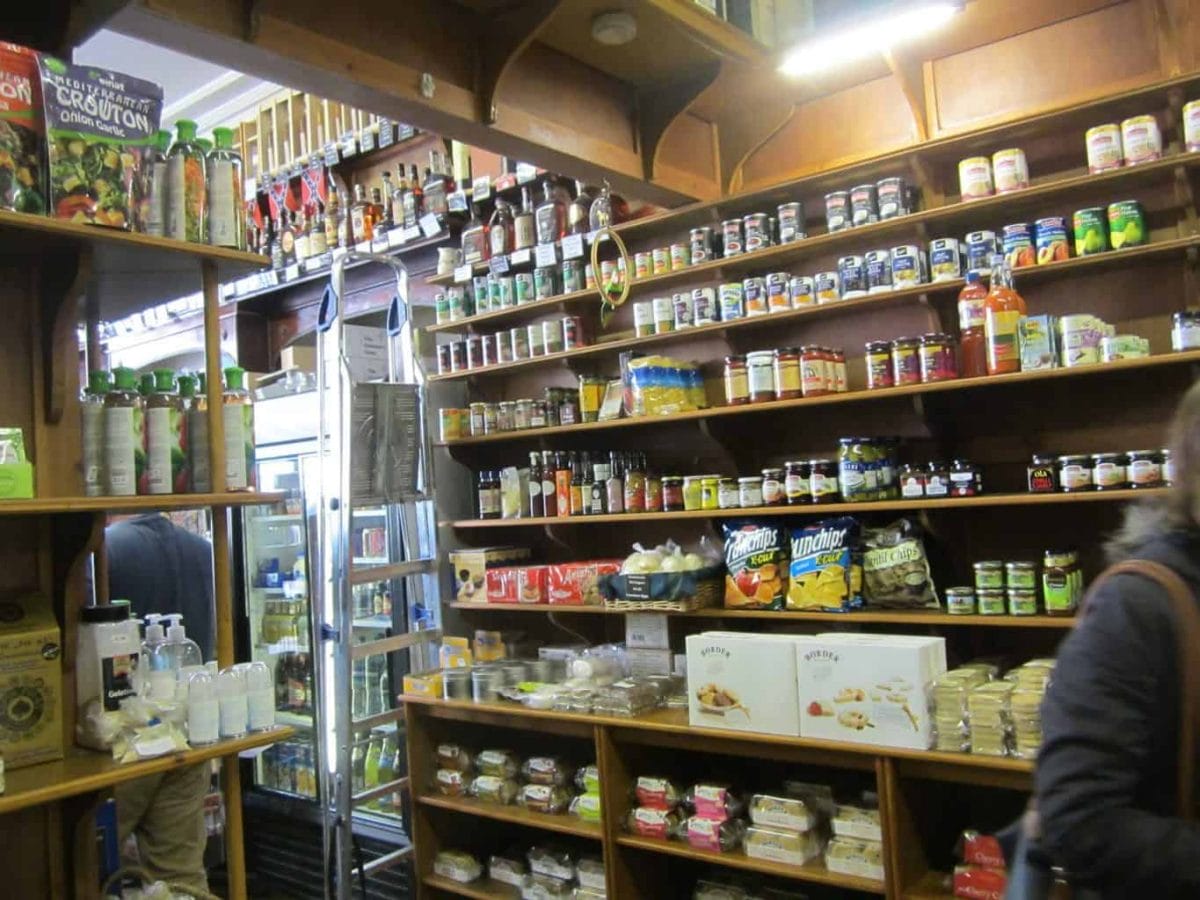 5. Hiking in Crieff
Crieff is perfect for hiking because of all of the trails and places to roam.
Choose a hike ahead of time online or just go for a wander (keep your GPS on you though so you don't get too lost)!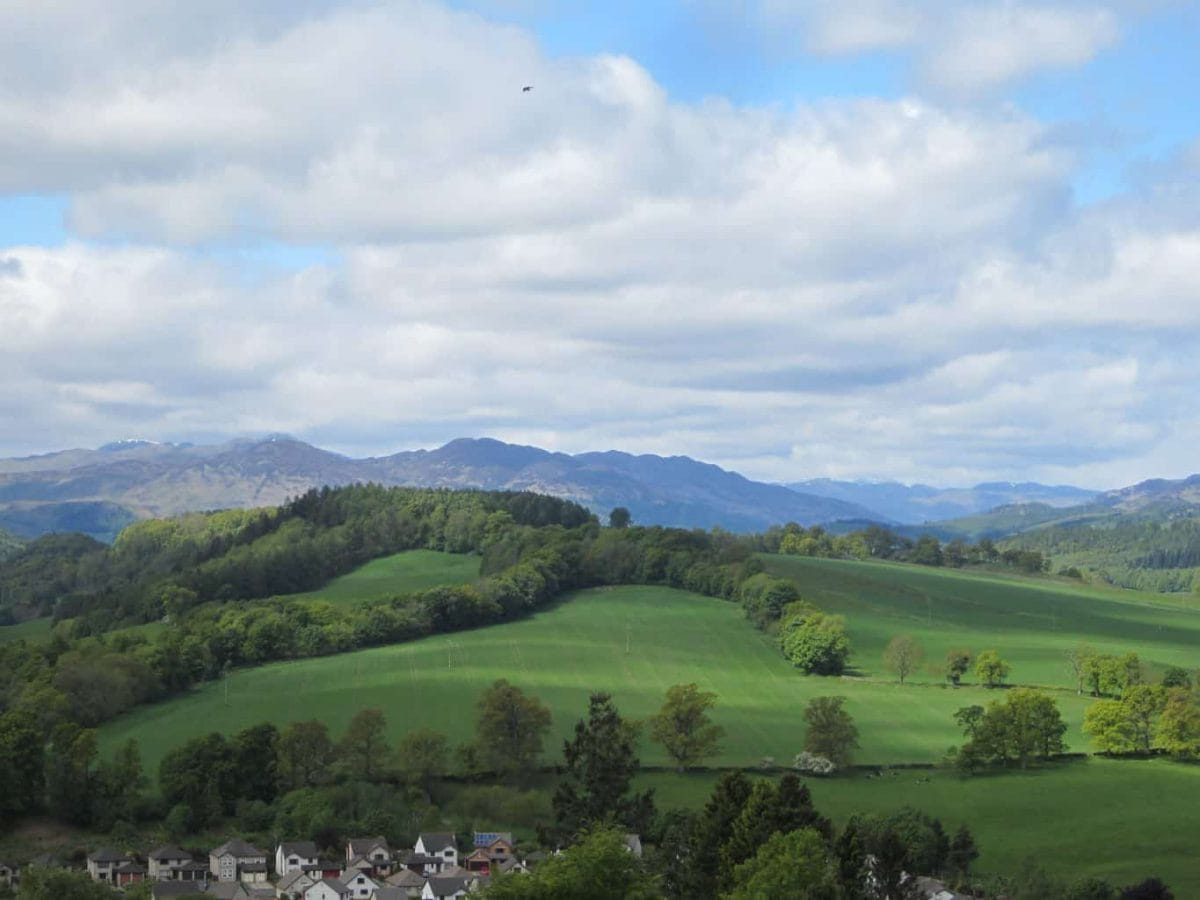 We love taking a picnic and hiking for the morning, then stopping at a spot somewhere to overlook the land below while enjoying our treats.
Then, we hike back to where we started to experience the hike from another vantage point.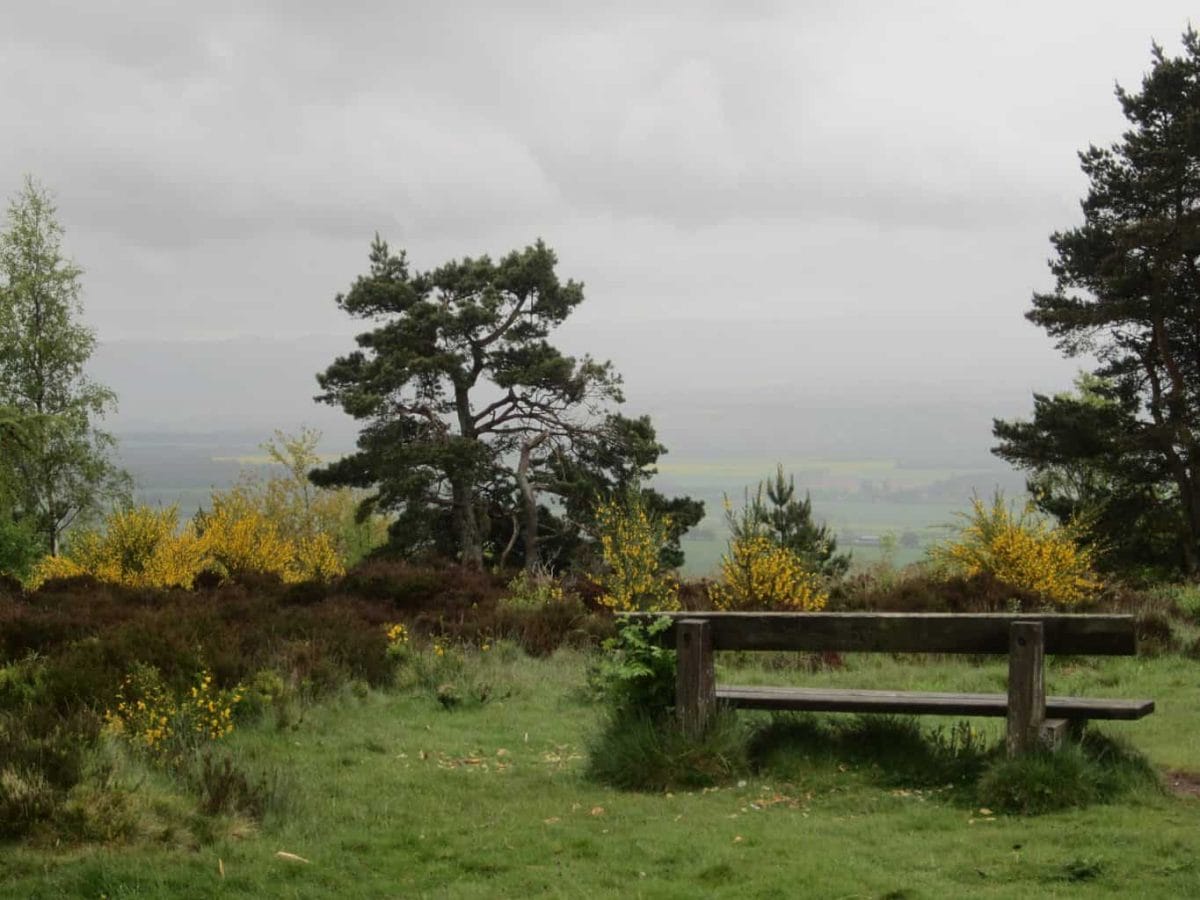 The summer tends to be the best time for hiking in Crieff because of the weather, but you can go any time of year if you're smart about your clothes/shoes and the weather conditions.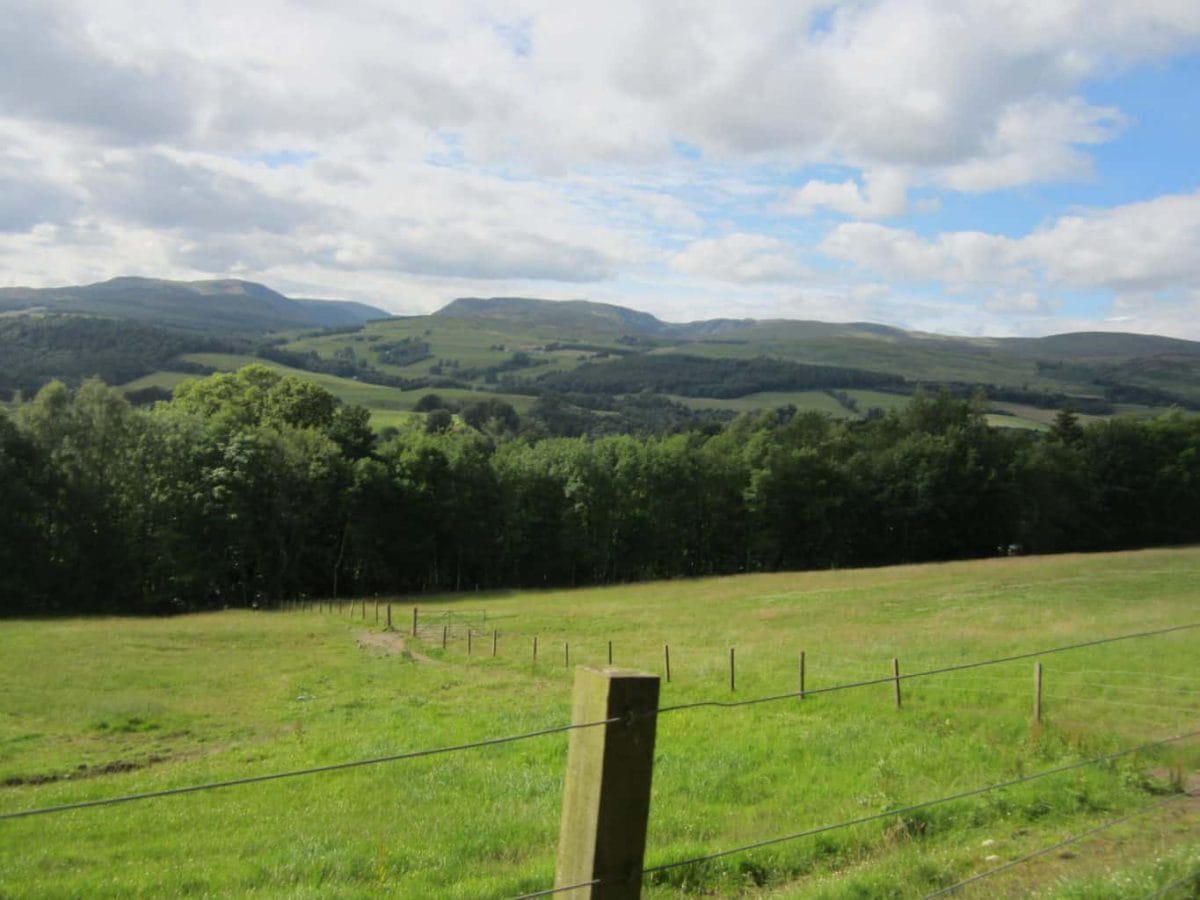 Crieff may be a small town, but that doesn't mean it isn't well-worth a visit.
Scotland is in fine form in Crieff, and the beauty of Mother Nature is always on full display.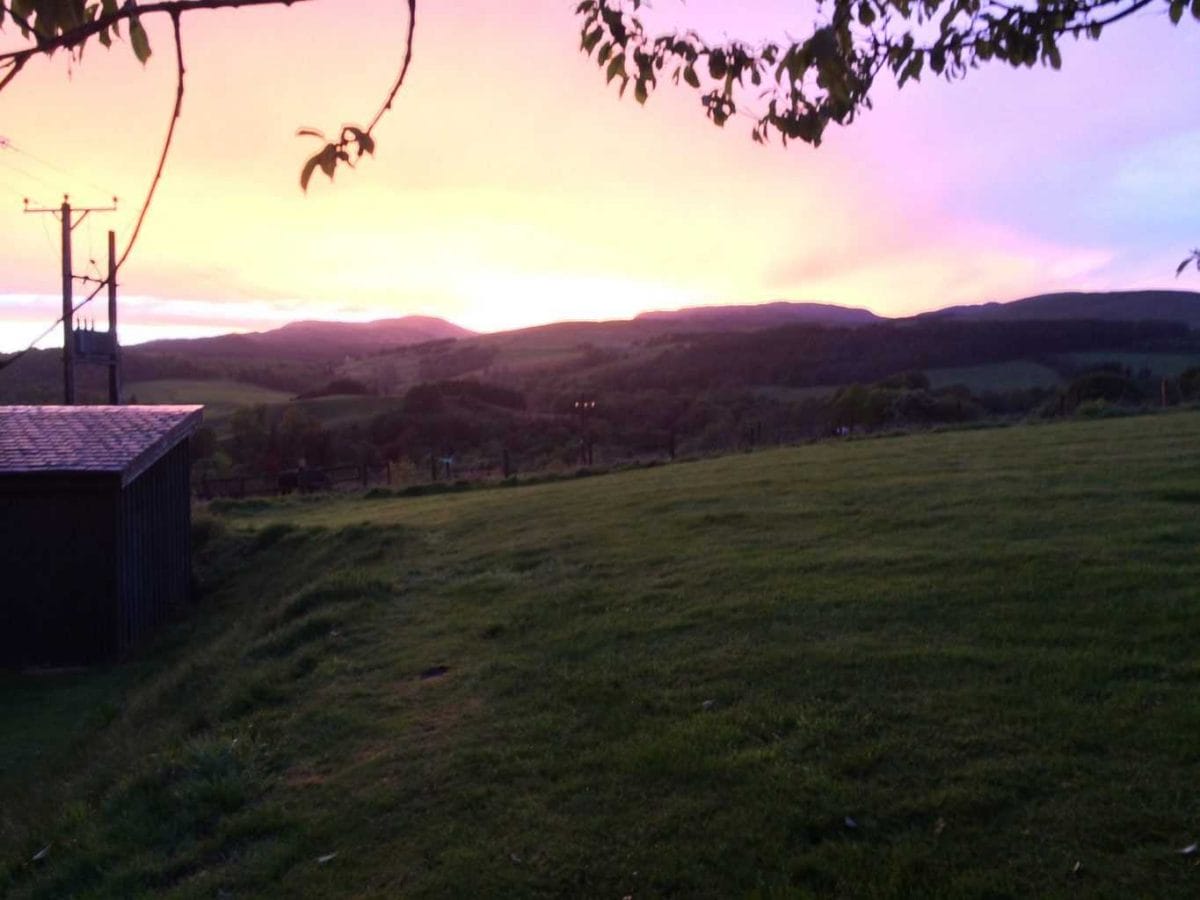 6. Quad Biking: Crieff things to do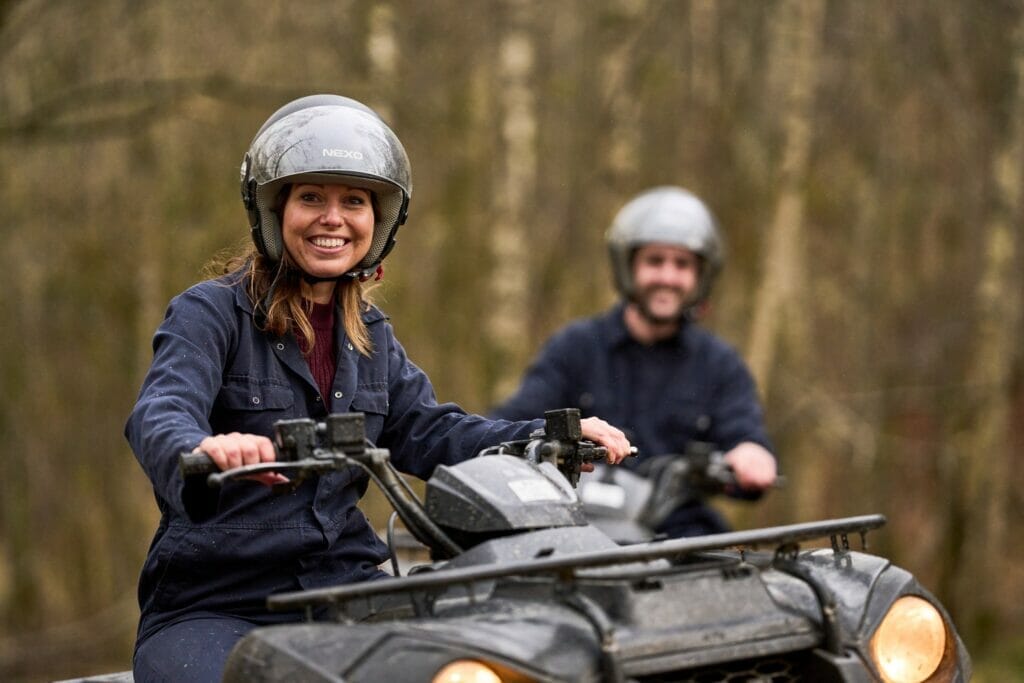 On the grounds of Crieff Hydro, you'll find the quad biking course which is led by experienced activity staff who will get you on the bikes and take you all around, splashing up mud, snow, or whatever else happens to be on route!
If you've never been on a quad bike before, they'll teach you exactly how to operate one and how to stay safe while you're getting your thrills in.
This is a fantastic family-friendly activity to explore the grounds of the Crieff Hydro while also getting your heart rate up and doing something different.
Got a need for heart-pumping swinging from the treetops?
Aloft! at Crieff Hydro can be booked by any visitor to Crieff and will have you attached to a harness as you swing from tree to tree using ziplines, obstacles courses and a variety of ropes course activities that will have you facing your fears and experiencing the joy of dangling high above the forest floor.
The safety system means that you're never in danger of unhooking yourself (it's impossible!) and the trained ropes course staff will be there the whole time, giving you instructions and making you feel comfortable.
8. Have afternoon tea in the Winter Garden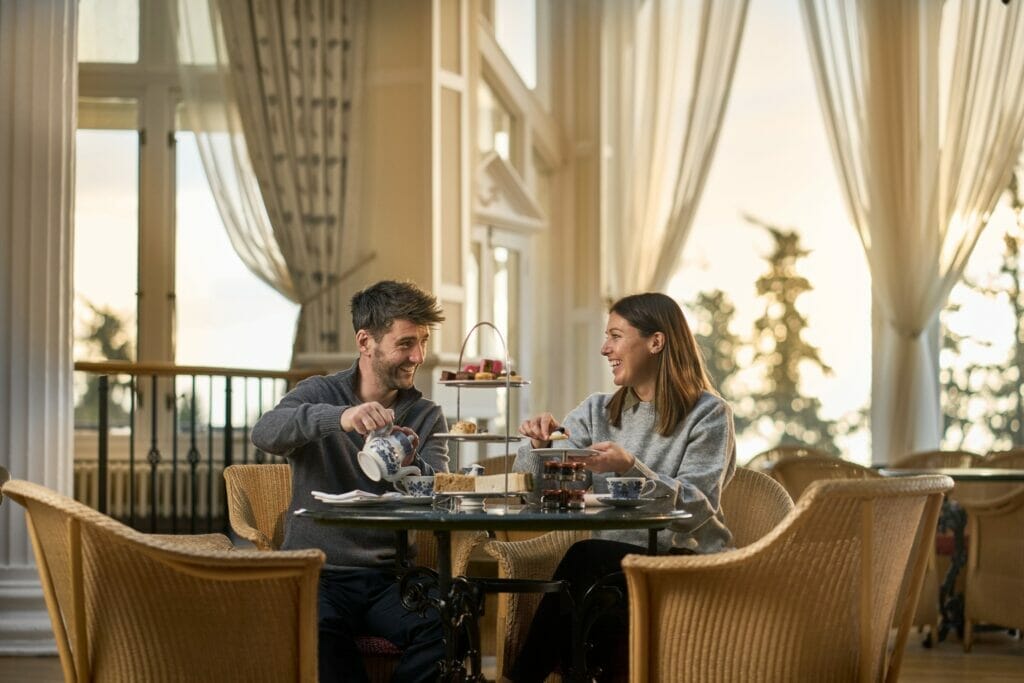 Head to the Winter Garden at Crieff Hydro to sit in the naturally lit and wonderfully open space where you can enjoy an afternoon tea, or pick and choose your options like having a brownie and a hot cup of tea.
The atmosphere is chill, the staff are friendly, and the food is absolutely delicious so stop on it and enjoy the beautiful light in the summer months and the cozy atmosphere when it turns to winter.
This free park in Crieff is open to all and has beautifully manicured grounds, as well as a Victorian bandstand, a river running through it, and a great playground for the kids.
Pack a picnic on a nice day and enjoy the sun in MacRosty Park or put on your hiking shoes and enjoy an autumn walk along the trees.
In the summer, catch an open air concert.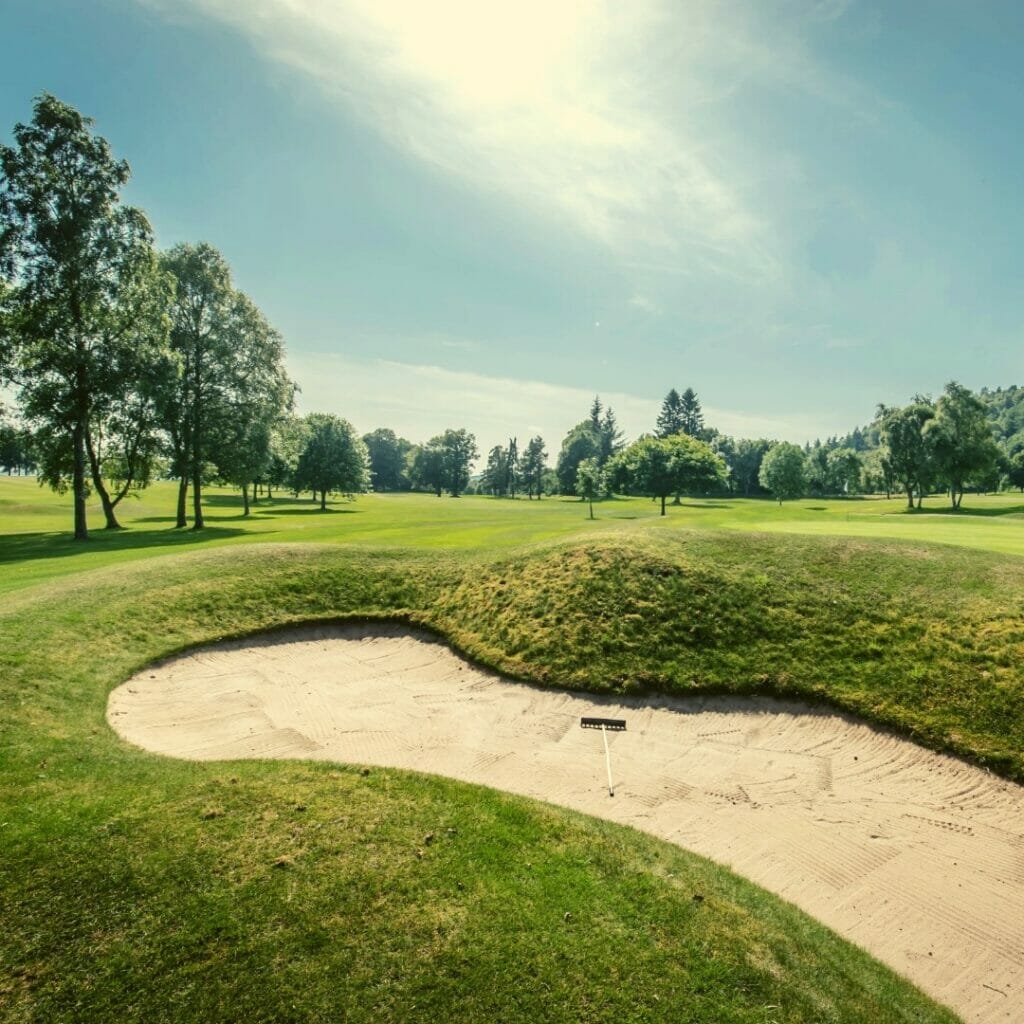 Established in 1891, Crieff Golf Club is a main staple of the city and is enjoyed by many visitors who come to Crieff for the microclimate and the relaxation.
It was rated as one of Scotland's top inland golf courses and has absolutely stunning views, including 27 holes across two courses.
The easier course is Ferntower if you want to practice your swing, while the more challenging Dornock course will test your abilities.
While it is a private course, visitors are always welcome and you'll love the countryside atmosphere, rolling hills, and excellent playing conditions all year-round.
11. Crieff Visitor Center: Crieff attractions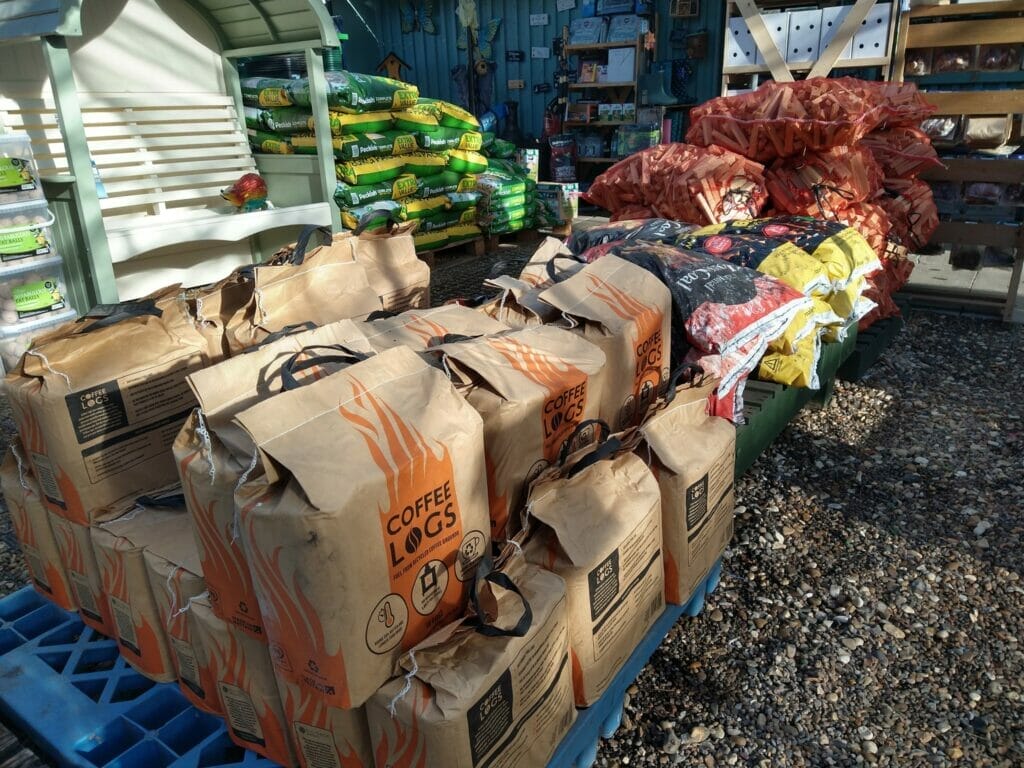 Make it a point to stop by the Crieff Visitor Center, which has an on-site restaurant and café, a garden centre, plenty of free parking, and even art and antique galleries including the Caithness Glass gallery.
The gift shop is the best in Crieff, and it's right across from our next stop!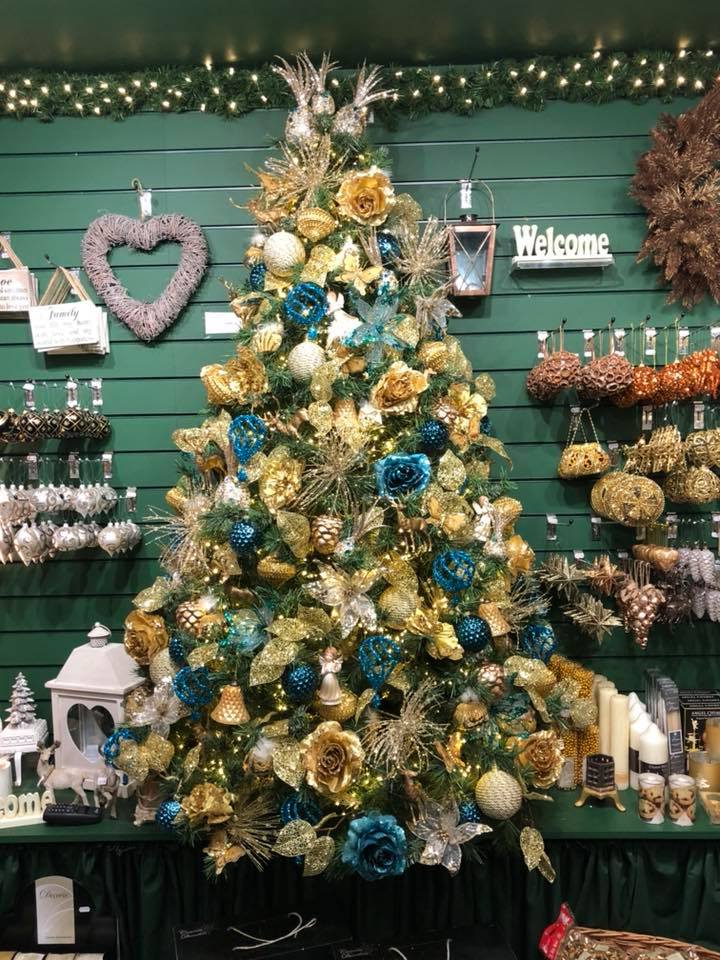 The Nutcracker Christmas shop is a year-round Christmas shop in Crieff, and it's got a treasure trove of Christmas themed decorations that makes it a wonderful place to feel in the festive spirit any time of the year.
While it might sound strange to visit a Christmas shop in the warmer months, there's a novelty about it being Christmas every day inside this beautifully decorated store and we always buy something each time we're in Crieff to put on the tree later in the year.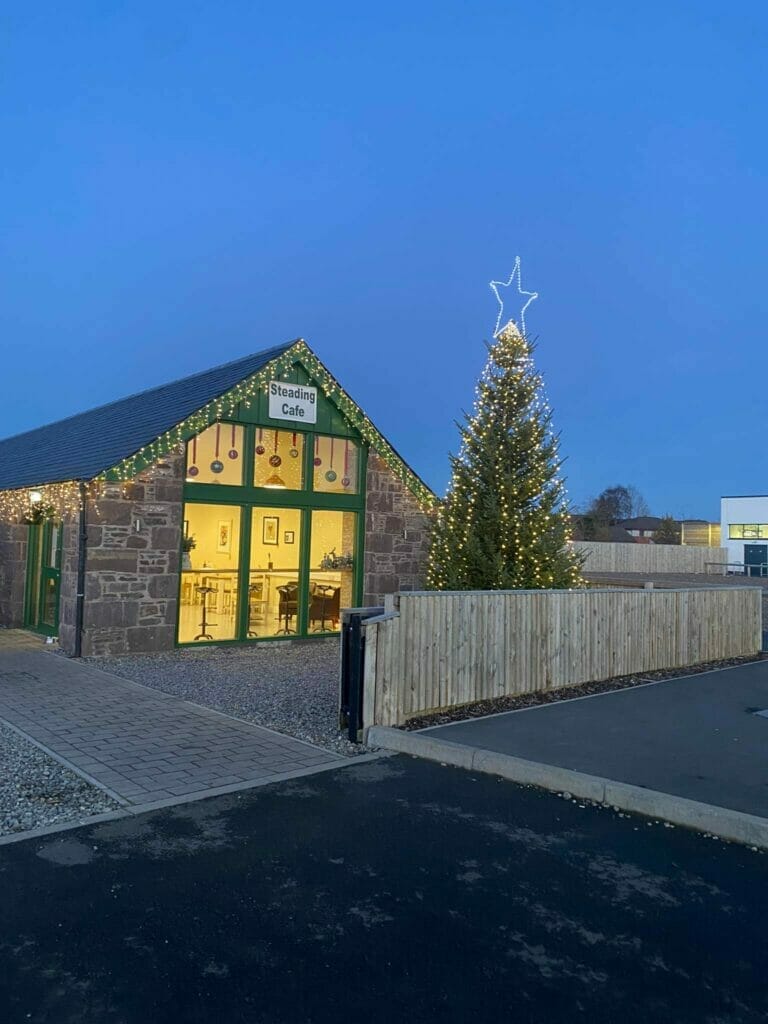 This wonderful café in Crieff offers something for everyone, including vegan breakfasts, full English breakfasts, plenty of sandwiches, jacket potatoes, and more.
Try a brie and cranberry sandwich on a ciabatta role, or opt for the smoked salmon salad if you want something lighter.
The homemade soup of the day will please those looking to warm up, while the tasty scones are a classic part of a Scottish café!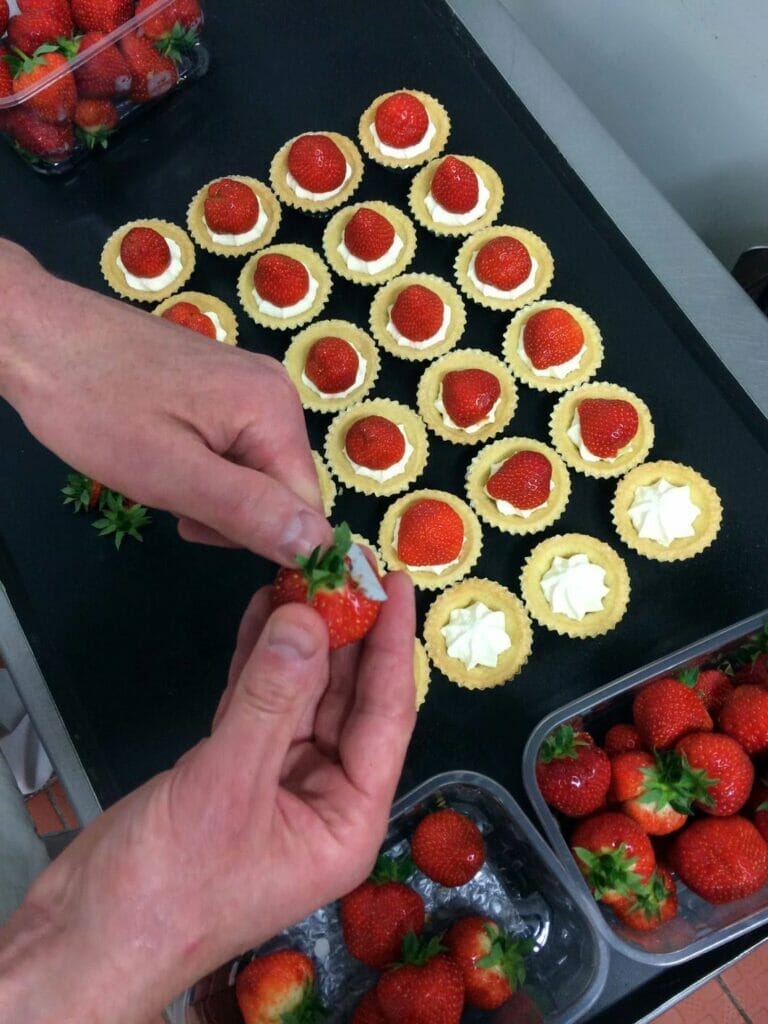 With almost 200 years of history, Campbell's Bakery has a shop in Crieff (as well as in nearby Comrie), featuring everything from freshly baked cookies to filled rolls to decorated cakes and more.
Try Scottish favorites like Scotch pies, oatcakes, and shortbread, or order some savory offerings like sausage rolls and macaroni pie.
They've been family run and independent the entire time, which means you're getting baked goods that really are infused with love.
This contemporary art gallery in Crieff promotes leading and up-and-coming Scottish artists and has regularly changing exhibitions.
From paintings to ceramics, this is an approachable way to experience contemporary art and to support local artists by purchasing pieces to display in your home.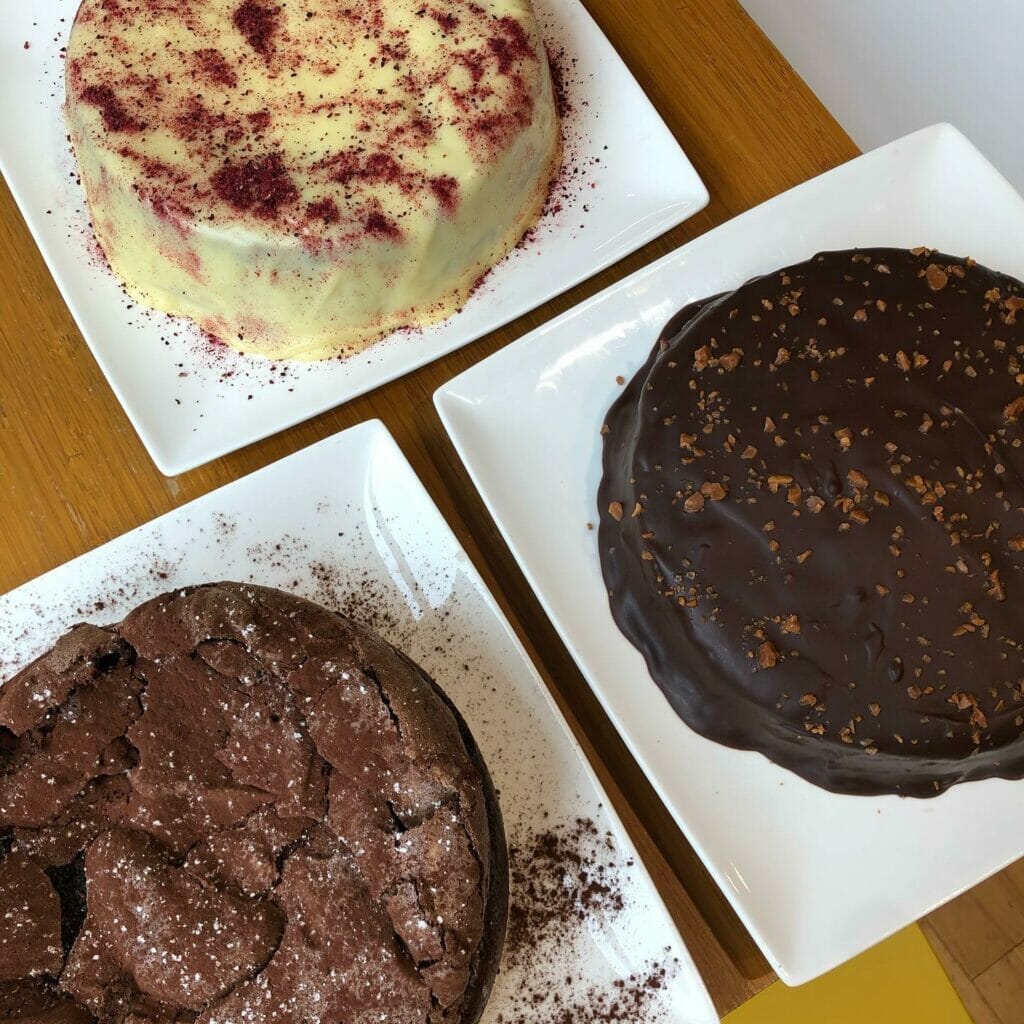 Got a thing for handmade artisan chocolates?
Who doesn't?
At the Chocolate Gallery, one of the tastiest things to do in Crieff, you can purchase some of their delectable homemade chocolates, or you can enjoy a light meal in their cafe.
There are also chocolate making workshops where you can learn how to turn melted chocolate into beautifully presented works of art that taste as good as they look.
17. Eat at the Quaich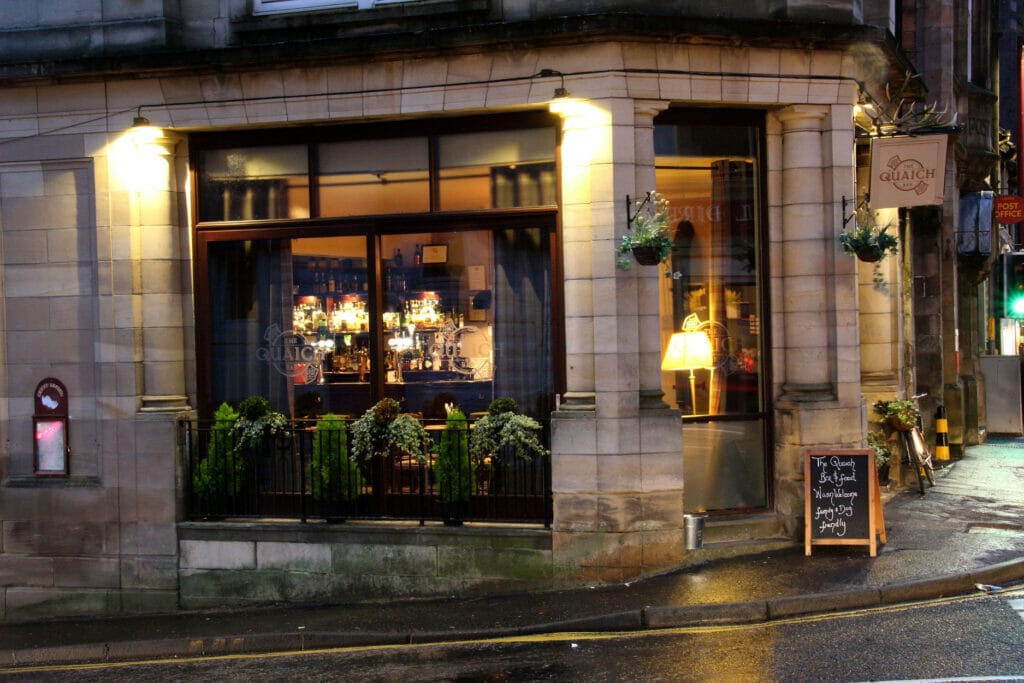 Check out this bar and grill in Crieff for good vibes, a family-friendly (and dog-friendly!) atmosphere and comforting food.
Try the haggis for a true Scottish experience, or opt for the burgers with onion rings or the classic fish and chips.
The House of Tartan in Crieff is the most incredible shopping experience if you're looking for kilts, tartan ladieswear (trousers, sashes, shawls, scarves, etc!).
Get something custom made, or opt for their children's collection for your little ones if you want to deck them all out in plaid.
Right in the heart of Crieff's town center, the Murray Fountain was installed in 1894.
It was built by William Mossman from Glasgow, and today it doesn't have any water in it and has gone dry, but you can still see it and look for the date inscription on its base.
20. Get Fish and Chips at the Central Fish Bar
Fish and chips is an essential part of any Crieff trip, and there's no better place than the Central Fish Bar.
Known for being the favorite local "chippy," the friendly team will help you fill your cravings with cod or haddock, plenty of freshly cooked chips, and even Scottish delicacies like deep fried pizza (try it, trust me).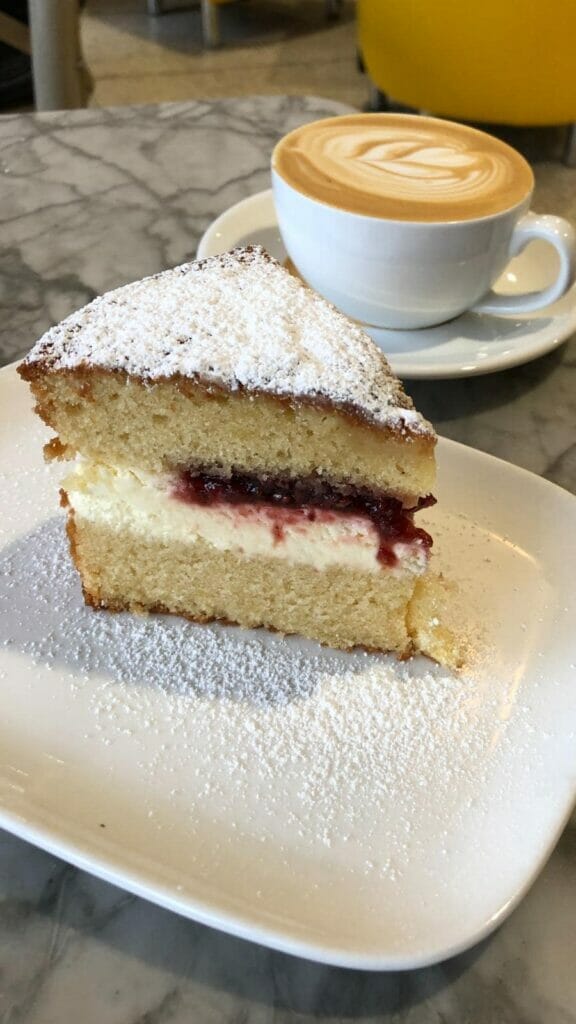 One of the most wonderful supermarkets in Crieff is the Crieff Food Company, featuring locally sourced food and featuring a butchery, bakery, and a café.
There are some amazing ready made meals that are homemade and pre-prepared, ready for you to enjoy at home.
Check out the artisan foods from local suppliers, including Strathearn Cheese Company and George Campbell and sons.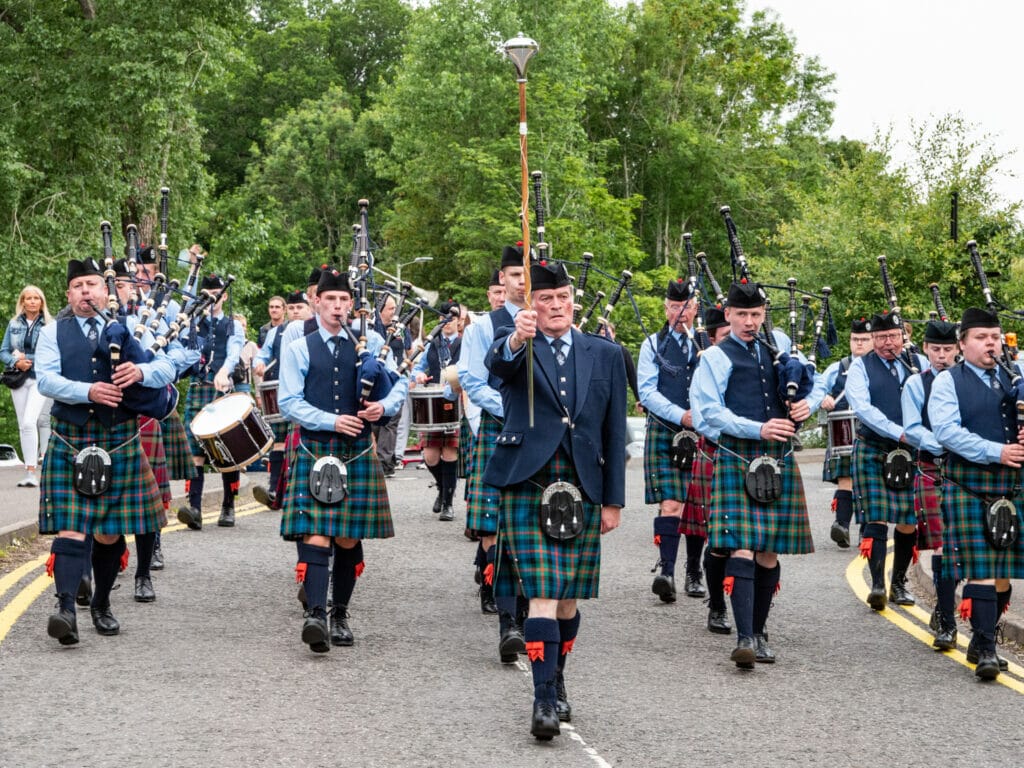 Every single year, the Crieff Highland Gathering takes place in Crieff and is one of the most premier Highlands Games in Scotland.
You'll find it in Market Park and there is everything from Highland Dancing, Track & Field, Scottish Heavyweight Championships and Tug of War.
This is a truly Scottish experience with trade stands, lots of music, and fairground attractions.
23. The Pavilion Café
In the stunning Macrosty park, you'll find the Pavilion Café, where you can get sandwiches, light snacks, and cakes.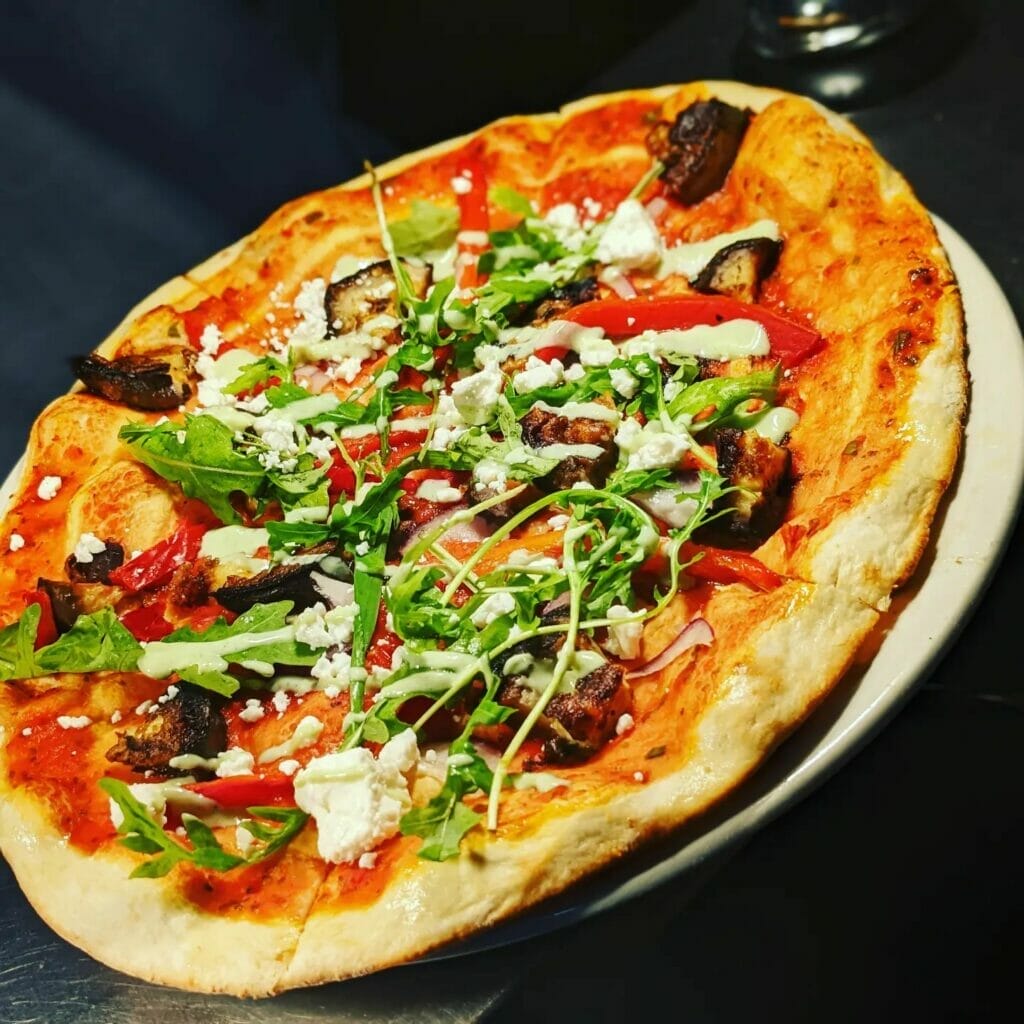 The best Italian restaurant in Crieff, Delivino is a wonderful delicatessen and wine cafe for all.
Try the truffled mac and cheese with breadcrumbs and garlic bread, or opt for the smoked haddock risotto or sausage penne.
There are plenty of options for brunch as well, like avocado caprese, chargrilled chicken salads, and wonderful goats cheese pizzas.
If you want a friendly place to visit on a Sunday morning, attend a Crieff Parish Church service that meet in the St. Andrew's building.