This post contains affiliate links for which I may make a small commission to help keep the site running. You will not be charged extra for these items had you not clicked the links. Thank you for your help to keep the site running!
Last weekend we went down to the coast (Dover, more specifically) to have a few days away and check to see if we could still see France (yep, can confirm, still there!)
We had been trying to find a castle to visit while down south when Guy brought up the idea of Hever Castle and Gardens.
It's hard to find an attraction that he hasn't been to, so once I realized it would be new for both of us, I was sold.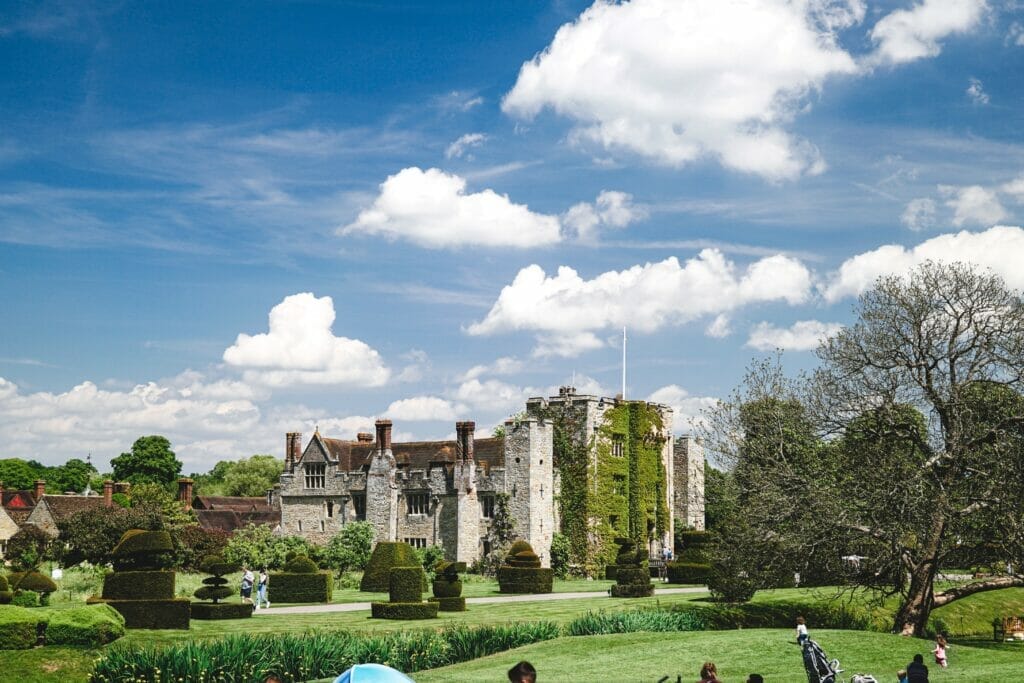 GET A

FREE

UK GUIDE and ACCESS TO MY PLANNING FB GROUP
With 50+ pages of helpful travel tips and the "best of" UK lists, this is your ad-free key to your UK trip.
Hever Castle was built in the 13th century and was the childhood home of Anne Boleyn.
It's situated in acres upon acres of stunning (award-winning) gardens.
You felt as though you were always stumbling upon a hidden bridge or passageway to take you even deeper into the heart of the grounds.
Also, sidenote, here I am in late April wearing a coat and my winter boots and desperately wishing I had a pair of gloves because England is somehow incapable of providing a constant stream of spring weather.
It's fine, I'm not bitter.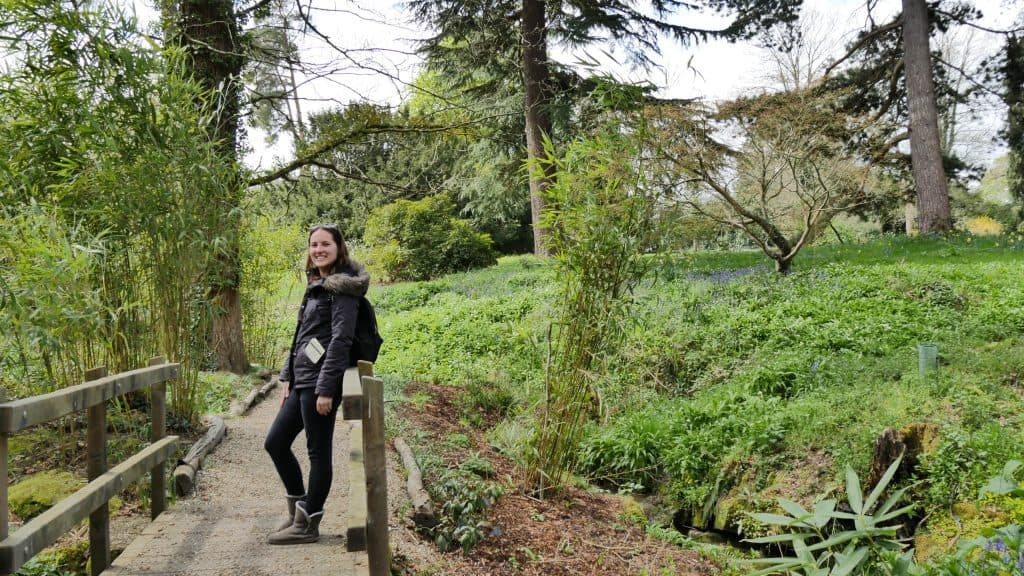 Even with the chill, I could have spent the vast majority of a week just wandering around.
We actually learned that you can stay at Hever Castle's bed and breakfast (pictured below), which is basically the best thing we had ever heard and now we may have a short honeymoon there next year because when else can you spend the night at a castle without being Tom Cruise?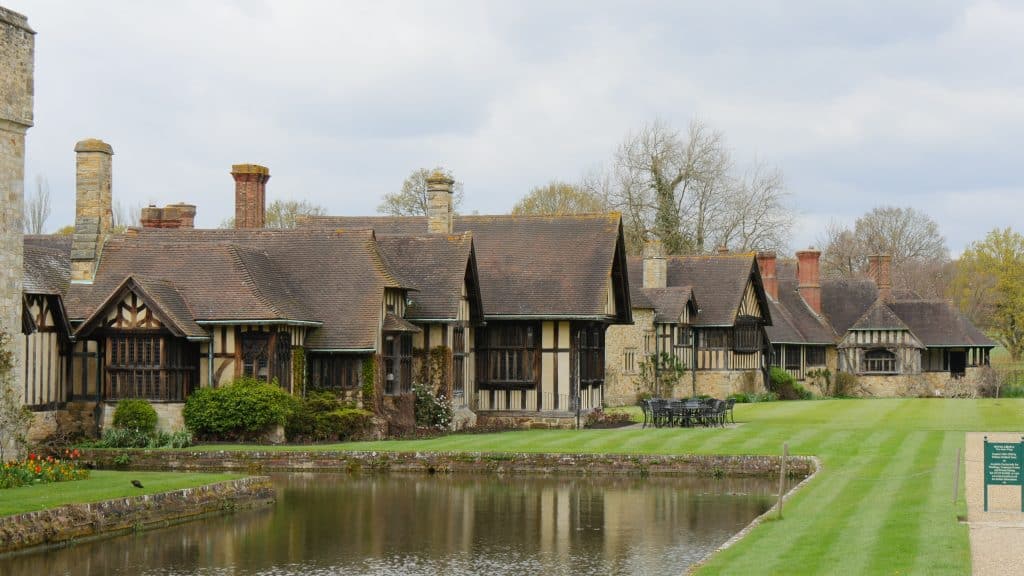 You can purchase tickets for just the gardens or the castle and the gardens.
The castle was worth a trip, though if we lived closer we would definitely get annual passes to just the gardens.
No pictures were allowed inside the castle, but it was really well laid out with plaques explaining what each room was and a bit about its contents.
It is dressed up as if it is still being lived so you can really get a feel for what it would have been like.
There's also an exhibit on medieval torture devices, which was terrifying and made my skin crawl.
Did you know there is such a thing as a "skull crusher?"
Enough said.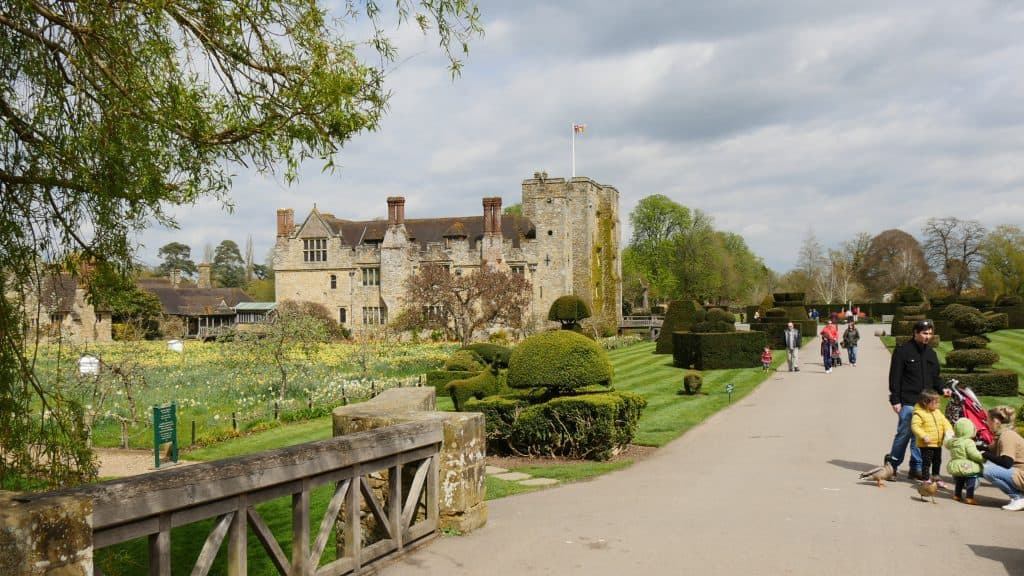 There is a beautiful countryside walk around a lake, which is where I saw my first ever 'black sheep'!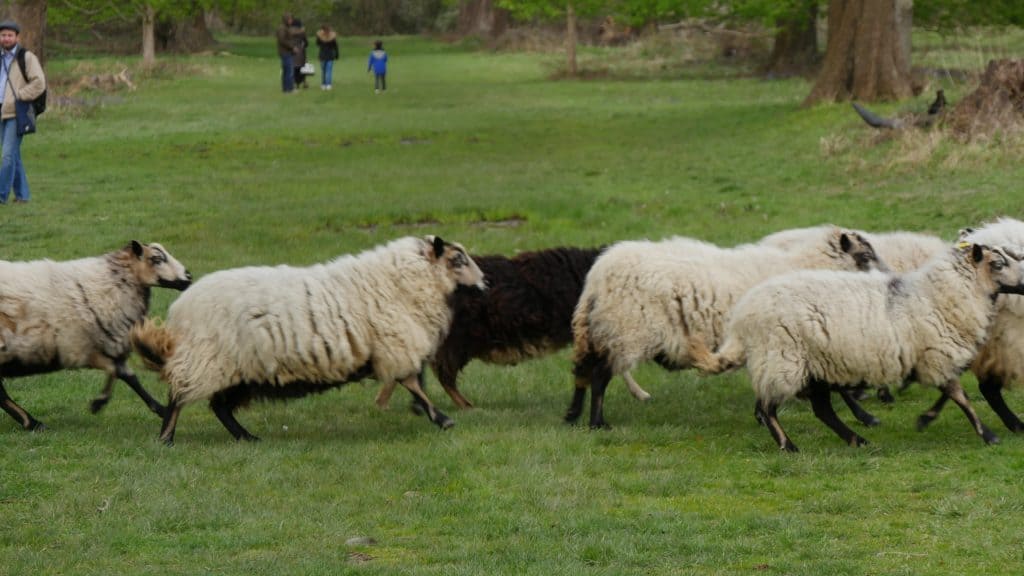 I also took the liberty of feeding some local ducks so you can basically just call me David Attenborough.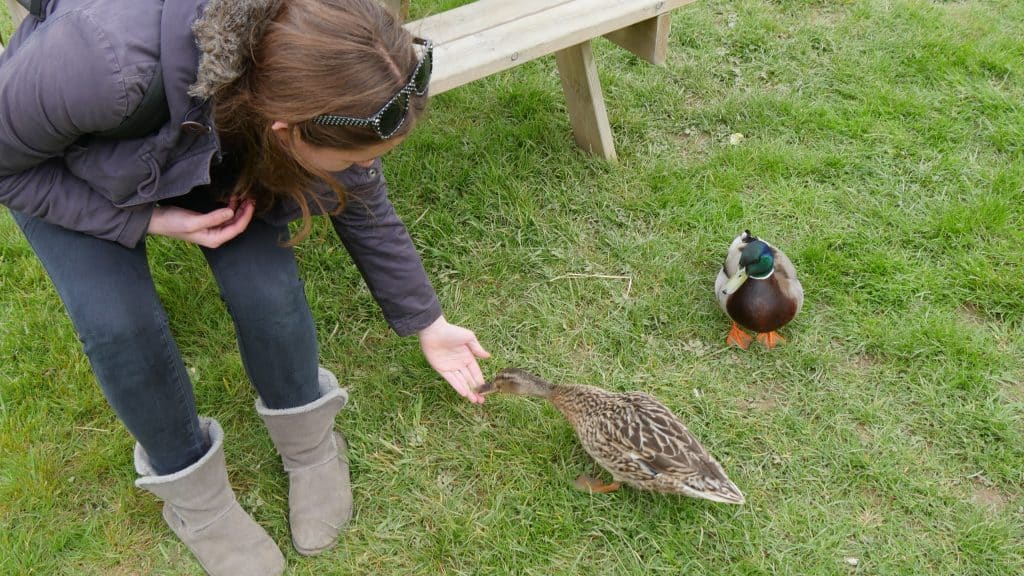 One of my favorite parts was the "Water Maze."
The goal is to get from the outside to the inside without getting wet, but you have to be careful because some of the steps are built to trigger fountains of water when you step on them.
There was also a 'yew maze' of bushes that had been cut into a maze shape.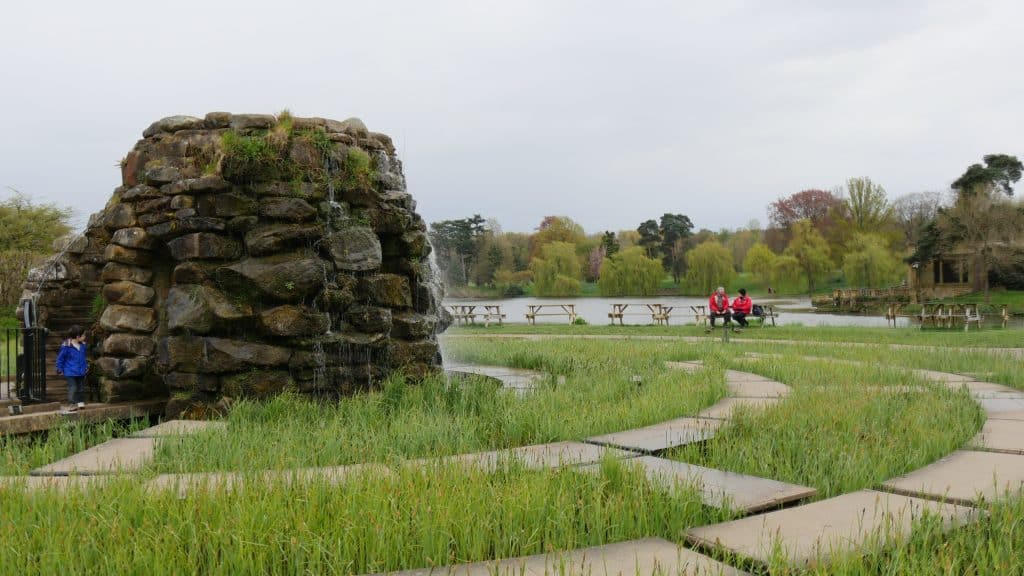 The tree maze was harder than the water maze, but we had so much fun jumping from step to step and watching other people get wet that the water maze won for me!
Overall, we had an awesome day.
We brought our lunches and then got a slice of cake from one of the cafes, but the cafes also serve hot food and sandwiches in case you don't come prepared.
I would highly recommend Hever in the warmer months because the gardens really are beautiful and worth a thorough visit.
It was also the perfect combination of relaxation and education.
Sometimes I find castles and other historical sites a bit of an information overload where you feel as though you're being bombarded by dates and facts and figures at every turn.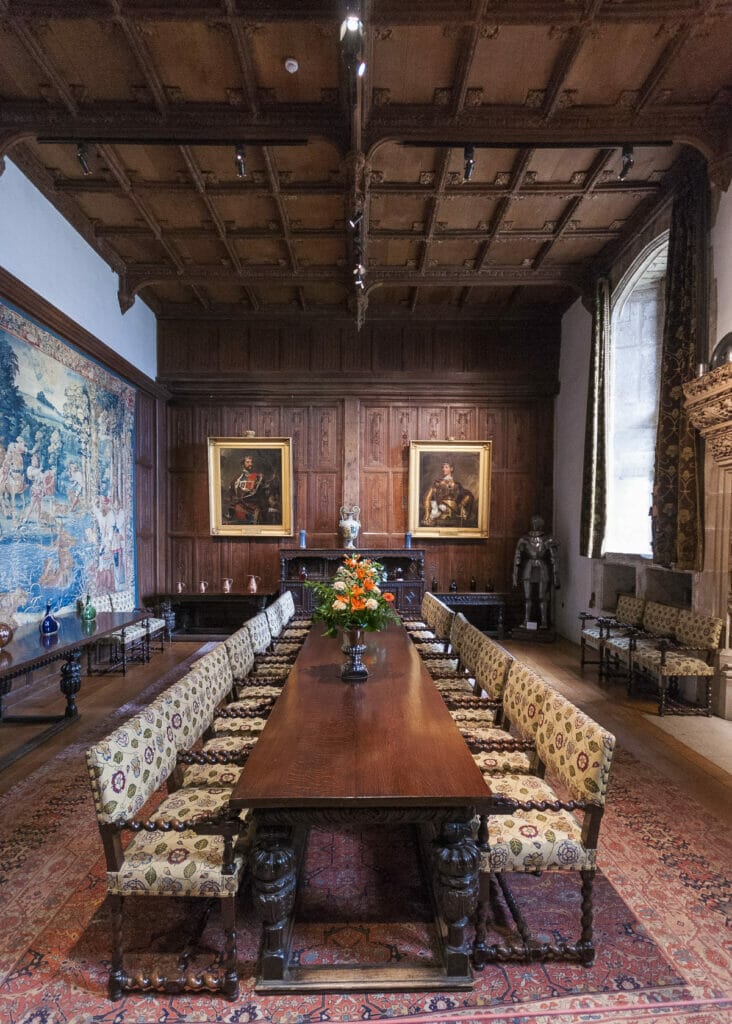 Hever was wonderful because we got to learn about the history when inside the castle, but then we could just explore and talk and people watch through the gardens without feeling like there was going to be a quiz at the end of our trip.
How to Get to Hever Castle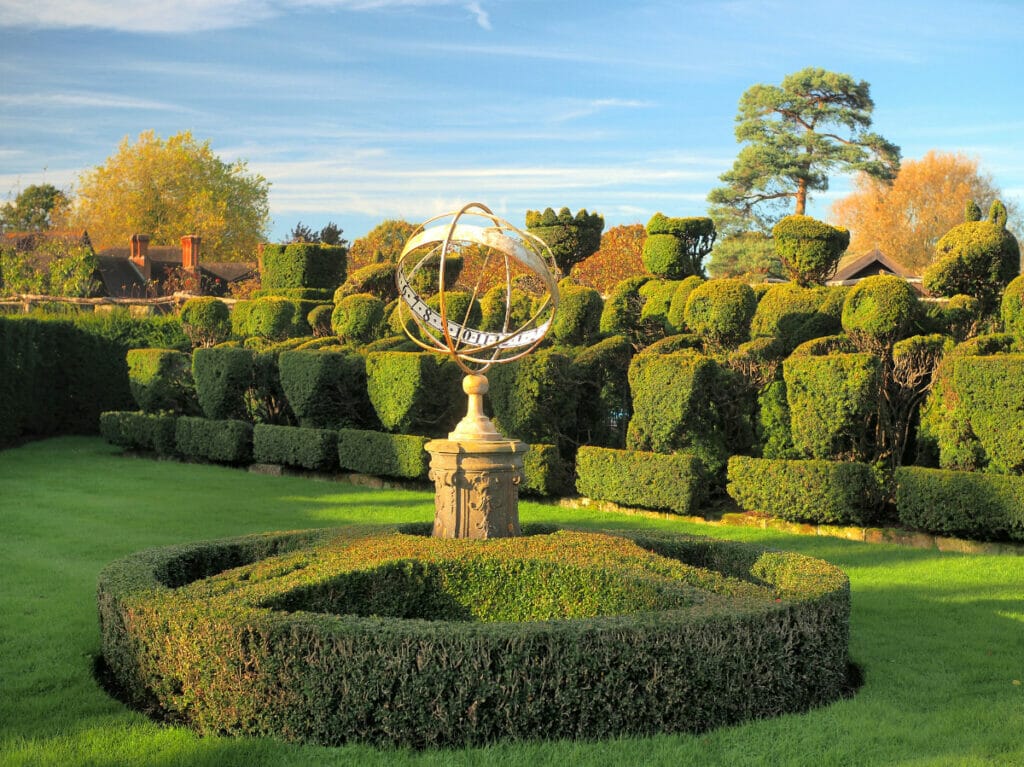 Hever Castle is about a 40 minute train ride from London, and you can purchase tickets using Omio if you want to use public transportation.
If you're driving, there is a free parking lot and the address for your GPS is:
Hever Castle
Hever
Edenbridge
Kent TN8 7NG
Hever Castle Ticket prices
| Type of Ticket | Price |
| --- | --- |
| Castle & Grounds (adult) | £19.80 |
| Castle & Grounds (senior/student) | £17.40 |
| Castle & Grounds (child, 5-17) | £11.25 |
| Castle & Grounds (child, under 5) | Free |
| Grounds Only (adult) | £16.35 |
| Grounds only (senior/student) | £14.75 |
| Grounds only (child, 5-17) | £10.25 |
| Grounds only (child, under 5) | Free |
Hever Castle Opening Times
Hever Castle is open throughout most of the year, with a Main Season (end of March through end of October), a Winter Season (end of October to mid November) and a Christmas Season (mid November to right after New Year's).
It's then closed for a few months from January to March.
Typical opening times are around 10am, but check the schedule here to make sure you have the right information for your dates.
Christmas at Hever Castle
If you're around Hever Castle in the winter months, don't miss the chance to meet Santa with a stunning background and lots of festive cheer (it's rated as one of the best places to visit Santa in Kent!)