This post contains affiliate links for which I may make a small commission to help keep the site running. You will not be charged extra for these items had you not clicked the links. Thank you for your help to keep the site running!
Sometimes, the best food in London doesn't come from a kitchen inside a restaurant, but instead a market stall.
When you're eating the best street food in London, you know that the people who prepared it are passionate about that very specific type of food, whether that be fish and chips, ice cream, grilled cheese, or even just cheese itself.
I've put together a list of some of my don't-miss street food places in London, both inside larger markets and dedicated street food areas.
And keep in mind that when I say "street food," I mean market stalls – sometimes they're out in the open, sometimes in large warehouses, sometimes under bridges!
Hey! Sidenote! Planning on visiting the UK or moving to the UK?

For more advice, photos and friendly help, click here to join my UK Travel Facebook group to carry on the conversation with fellow travelers and UK experts.
Wait, stop!
Before you keep reading, I just wanted to make sure you know about my expert 7-day London itinerary that includes all of the iconic attractions plus off-the-beaten path activities and restaurants, as well as step-by-step walking and public transportation directions!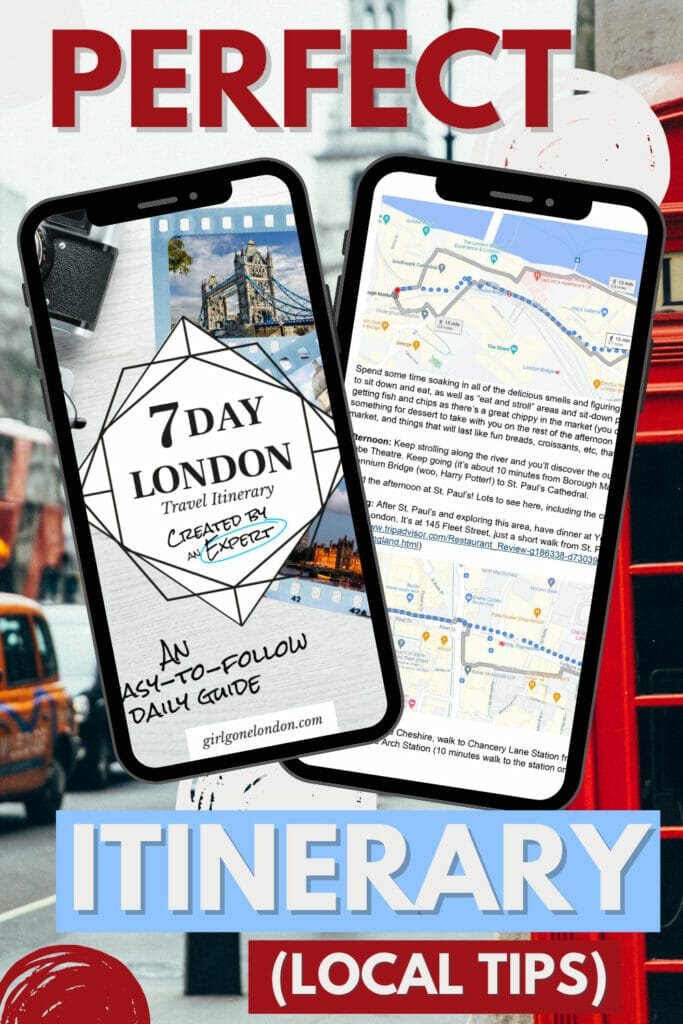 It can be stressful spending so much money on a London trip and not knowing if you're fitting everything in or making the most of your time.
To help you out, I've taken my 10 years of London experience (starting as a visitor and then as a resident) to make sure that you have the ultimate step-by-step itinerary that will make sure you see the real London.
And, hey, if you're not coming for exactly 7 days or already have some plans, don't worry, as it's editable so you can mix around the days, incorporate your own ideas, or pick and choose which days to follow.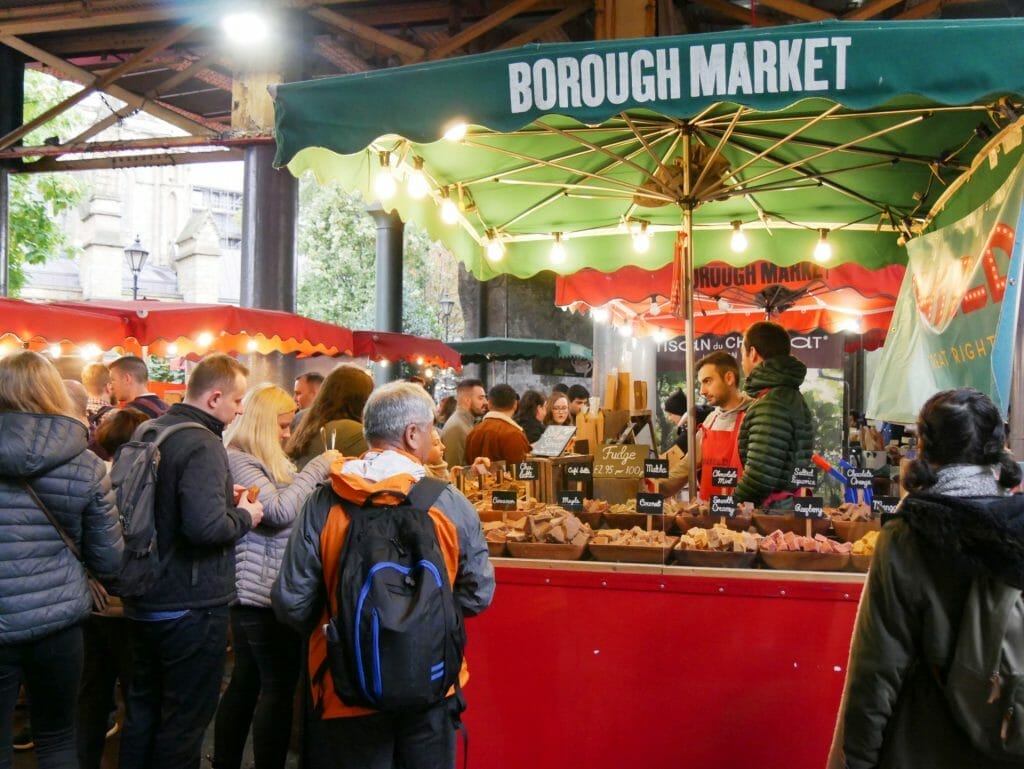 1. Borough Market
This is the obvious choice for street food in London.
As the largest food market in London, this is a one stop shop for everyone you're traveling with to get exactly what they want while also taking in London's top sights.
I adore Borough Market for its family-friendly atmosphere and the bustle of activity that's always happening, as well as its amazing location near London Bridge Station.
Seriously, you can buy anything here.
From food to take home and cook to food to eat on the street, you won't run out of things to try.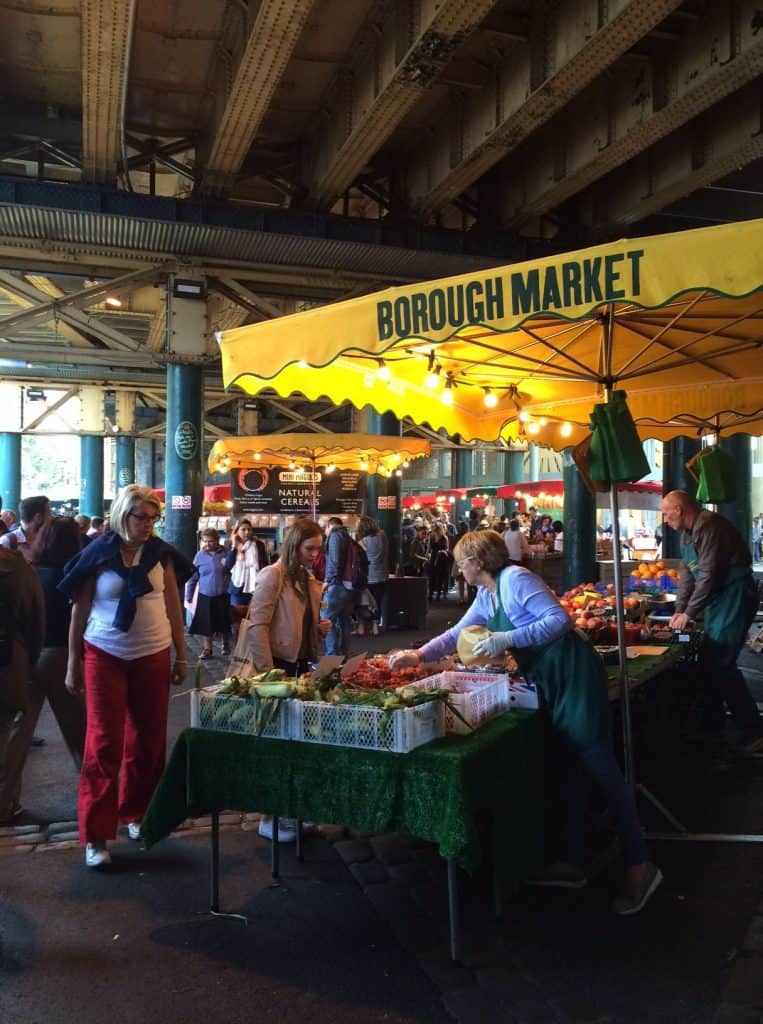 They've got dedicated allergy-friendly stalls, freshly cooked pies (savory pies, very British), fresh smoothies, pasta – the list is endless represents cuisine from all around the world. 
Address: 8 Southwark St, London SE1 1TL
Open every day except Sunday, check hours in advance.
2. Leather Lane Market
This street of food stalls is a popular London local hangout, as it's open for lunch on the weekdays.
You'll find it near Farringdon Station, in between Holborn and Farringdon, and there are some amazing taco places, Indian food, grilled cheese stands and more.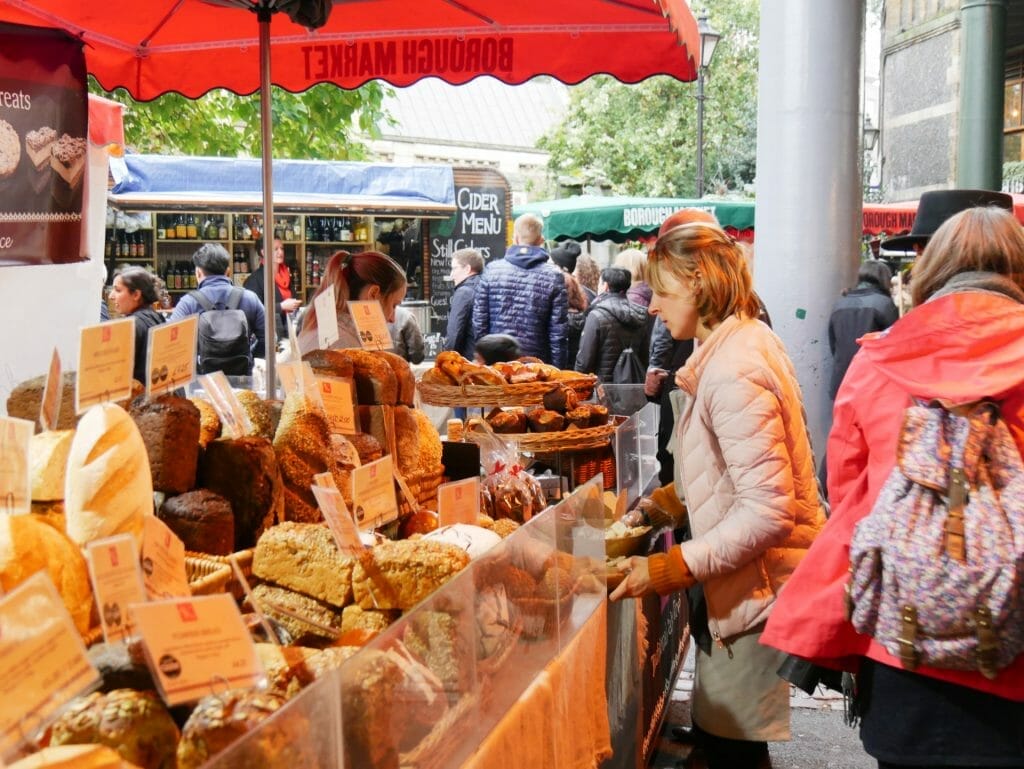 As it's a more unknown and local market, this is a great quirky thing to do in London.
Address: Leather Ln, Holborn, London EC1N 7TJ
Open from 10am to 2pm every weekday.
3. Boxpark Shoreditch
If you want to go where the cool kids go, Boxpark Shoreditch is it.
This is a "pop-up mall" which puts local and global retailers next to each other in a dining experience that London visitors will love.
Tons of different street food stalls come together in a sort of warehouse experience, including London staples like the Breakfast Club.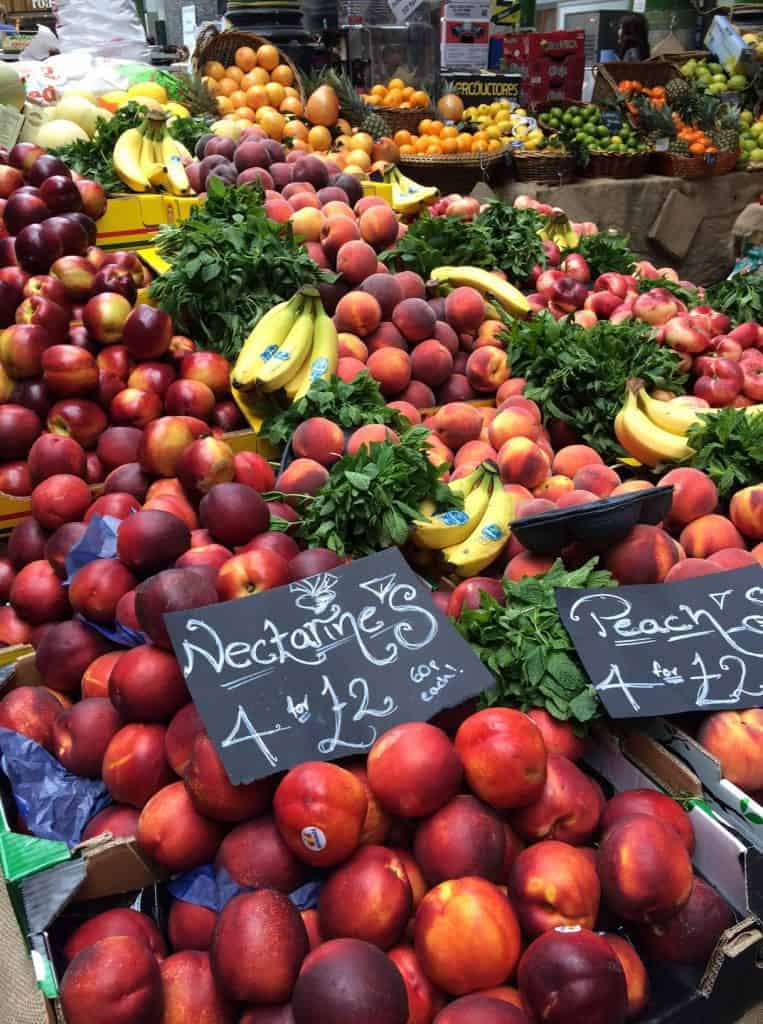 I would recommend this food market to the younger crowd, study abroad students in London, and those who are staying in and around London's East End. 
Address: 2-10 Bethnal Green Rd, Hackney, London E1 6GY
Open every day.
4. Camden Market
You can't go wrong with a trip to Camden Market, one of London's largest markets that includes food in its line-up of offerings.
You can spend the day browsing the clothing and knick knack stalls and then stop for a bite to eat.
I personally love the crepe stall for some lemon and sugar crepes (or they do savory ones), or you can find British classics like fish and chips and pasties.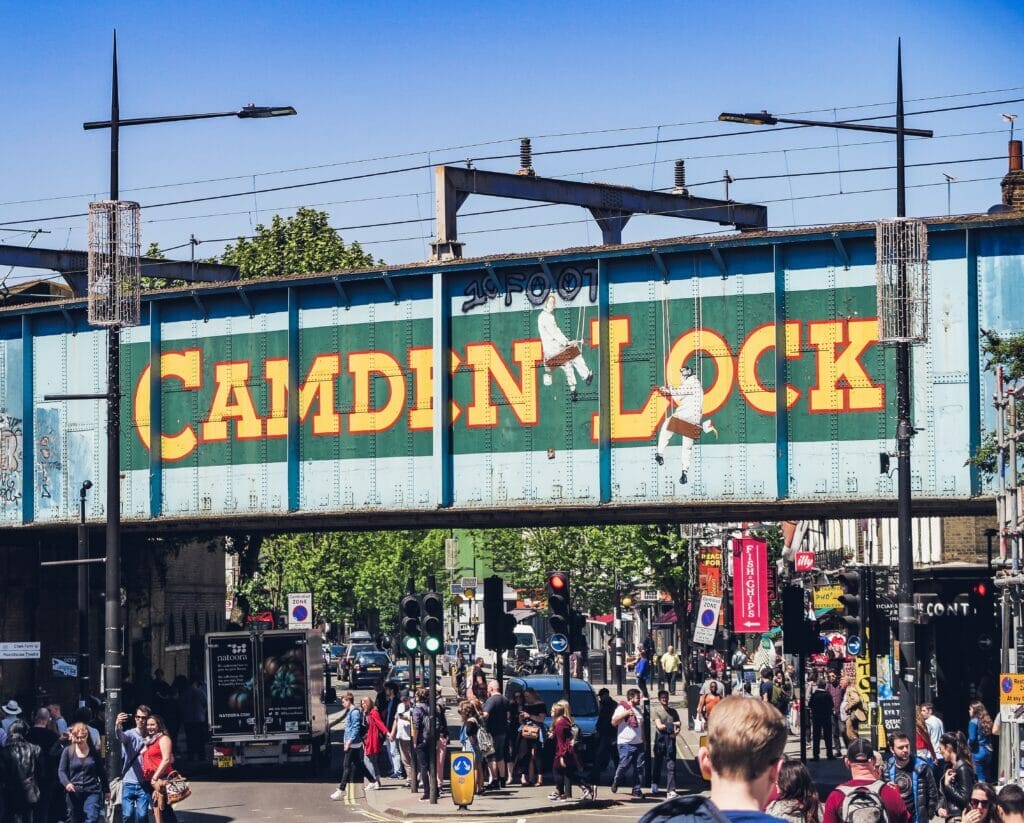 The great thing about Camden Market is that it's open every day.
Just use your London tube tips to get to Camden Town station and you're a few minute walk from all the action (and food!). 
Address: Camden Market, Camden Lock Place, London, NW1 8AF
Open every day.
5. Brick Lane
I've included Brick Lane for a very specific reason, and that is that while you can find street food here, Brick Lane is a vibrant and diverse part of London that's famous for its bagels!
Go to Brick Lane's Beigel Bake and get yourself some fresh bagels filled with smoked salmon or other ingredients.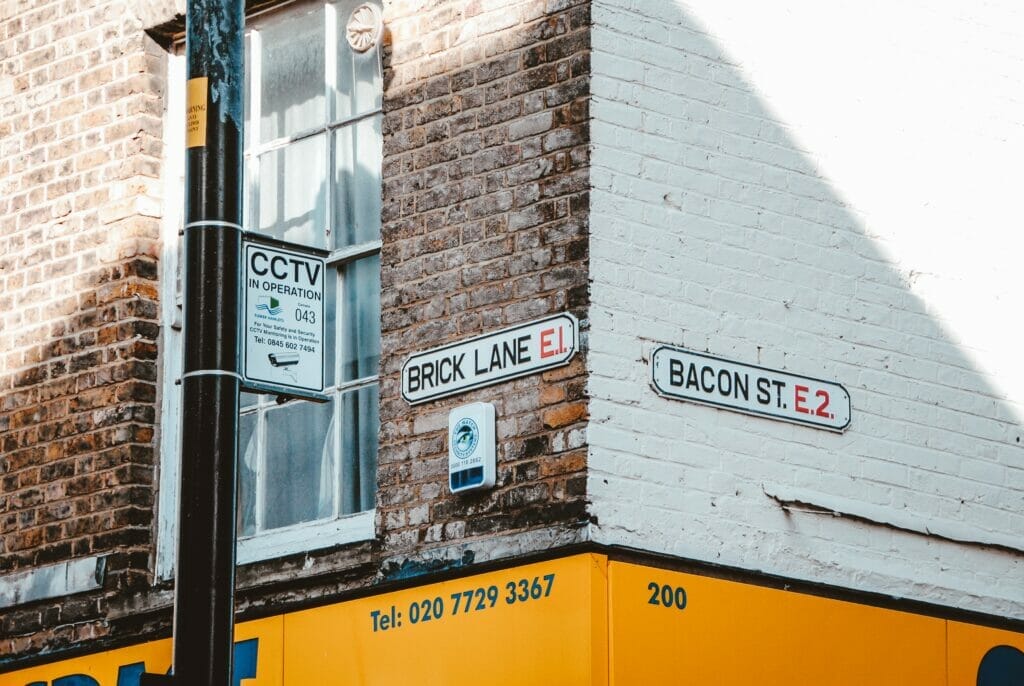 It's popular to grab some and eat them as you walk around, and I can attest that they are some of the best savory bagels in all of London. 
Address: Brick Ln, Spitalfields, London E1 6QR
Street market for goods open every Saturday and Sunday, but Beigel Bake and Brick Lane operational every day.
6. Market Hall Victoria & Fulham
These chic market halls in Victoria and Fulham are filled with boutique eateries, pleasant space to eat and relax, and terraces and bars!
It's a great place to meet up with friends that isn't too far from transportation, and it also makes for some great Instagram snaps.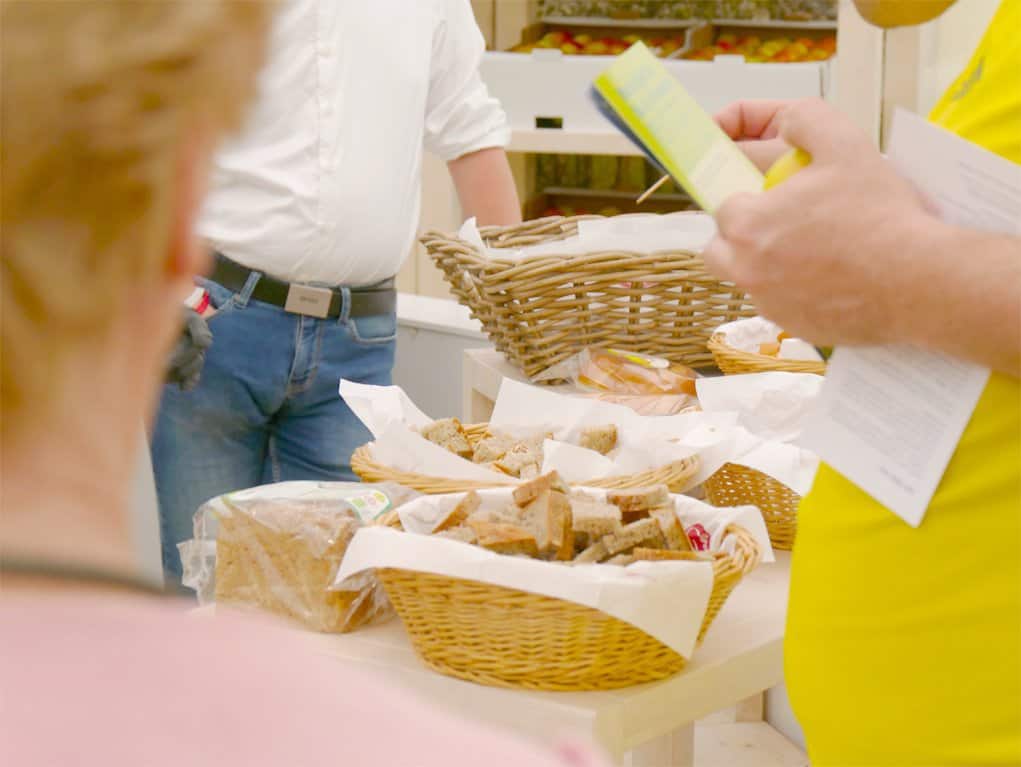 Choose from awesome street food like kebabs to deli sandwiches to mouth-watering tacos. 
Address for Market Hall Victoria: 191 Victoria St, Westminster, London SW1E 5NE
Address for Market Hall Fulham: 472 Fulham Rd, Fulham, London SW6 1BY
Both open every day.
7. Greenwich Market
Head to Greenwich for a nice day trip out of central London and to hit up the Greenwich Market.
It's open 7 days a week and they have almost 50 food stalls covering everything from brownies to wings to fish to vegetarian feasts.
I prefer Greenwich Market for when you want a bit of a breather and to feel like you have a bit more space than some of the markets in central London, which also makes it a great thing to do in London with kids as they have more room to run around.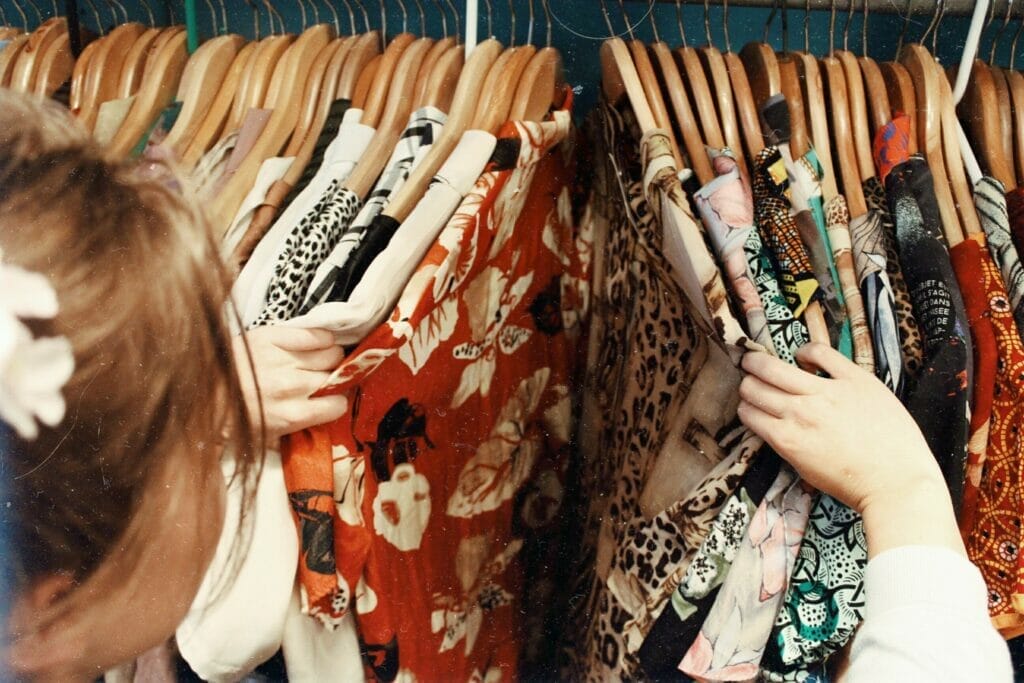 There are also plenty of clothing and jewelry and antique stalls so you can get something to eat and do some more shopping or visit the Cutty Sark or head to somewhere like the Fan Museum for a quirky museum visit and some afternoon tea. 
Address: 5B Greenwich Market, Greenwich Peninsula, London SE10 9HZ
Open daily from 10am to 5:30pm.
8. Southbank
Wandering along Southbank, just south of Westminster Bridge and the River Thames is one of my favorite things to do in London, and there is no shortage of food vans or pop-up food stalls here.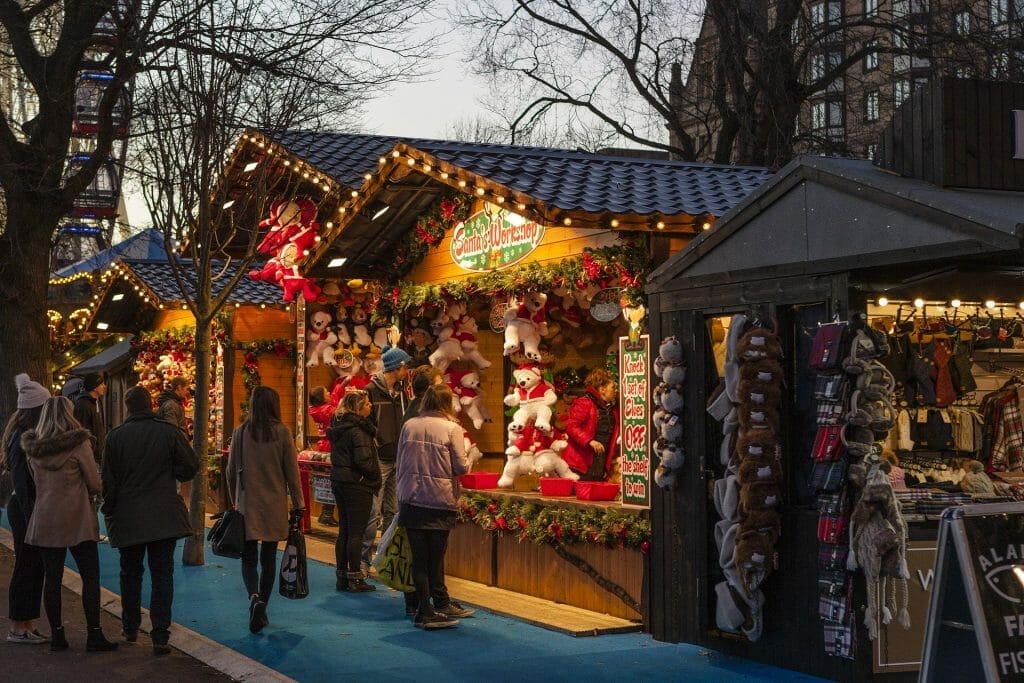 It changes with the season, so in the summer you'll find ice cream, in the autumn you'll find crepes and fish and chips, and in the winter in London you'll find the awesome Christmas markets selling everything from gingerbread to hot chocolate.
And, of course, you can't go wrong with the gorgeous views from below of the London Eye or the proximity to other places you may want to visit like the National Theatre. 
Address: Southbank Centre, Belvedere Rd, Lambeth, London SE1
Food Market open Friday, Saturday, and Sunday, but Southbank is a great place to hang out every day.
9. Street Food Union
Right in the heart of Soho in central London, this street food market serves up everything from vegan markets to cheap lunch markets to weekday lunch markets.
You'll find it on Rupert Street during the weekdays, and there's seemingly no limit to what flavors you can discover.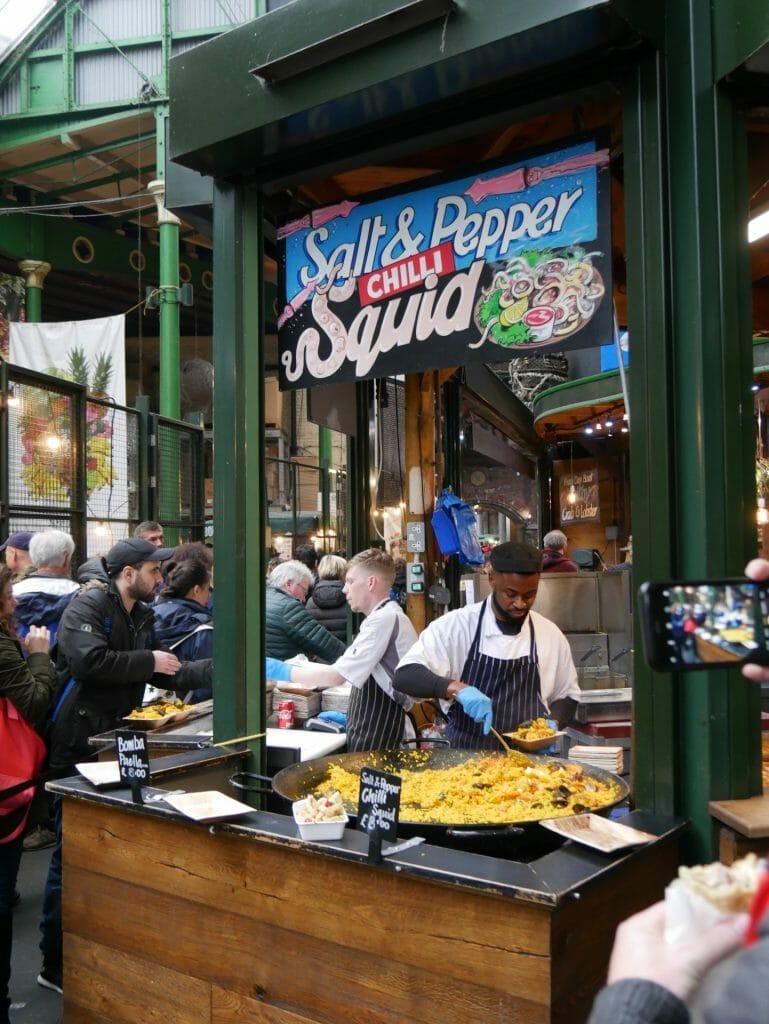 Lots of hearty options include sandwiches, burgers, and falafel, and the emphasis is on keeping things cheap so you can satisfy your cravings while wandering around Soho and still leave (some) money in your wallet. 
Address: 51-53 Rupert St, Soho, London W1D 7PQ
Open Tuesday until Friday, 11am to 3pm.