This post contains affiliate links for which I may make a small commission to help keep the site running. You will not be charged extra for these items had you not clicked the links. Thank you for your help to keep the site running!
Sometimes, the best food in London doesn't come from a kitchen inside a restaurant, but instead a market stall.
When you're eating the best street food in London, you know that the people who prepared it are passionate about that very specific type of food, whether that be fish and chips, ice cream, grilled cheese, or even just cheese itself.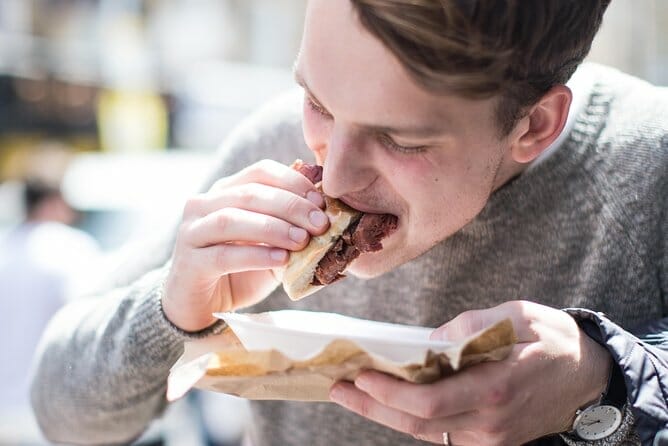 I've put together a list of some of my don't-miss street food places in London, both inside larger markets and dedicated street food areas.
And keep in mind that when I say "street food," I mean market stalls – sometimes they're out in the open, sometimes in large warehouses, sometimes under bridges!
The Absolute Must-Knows (from a Londoner)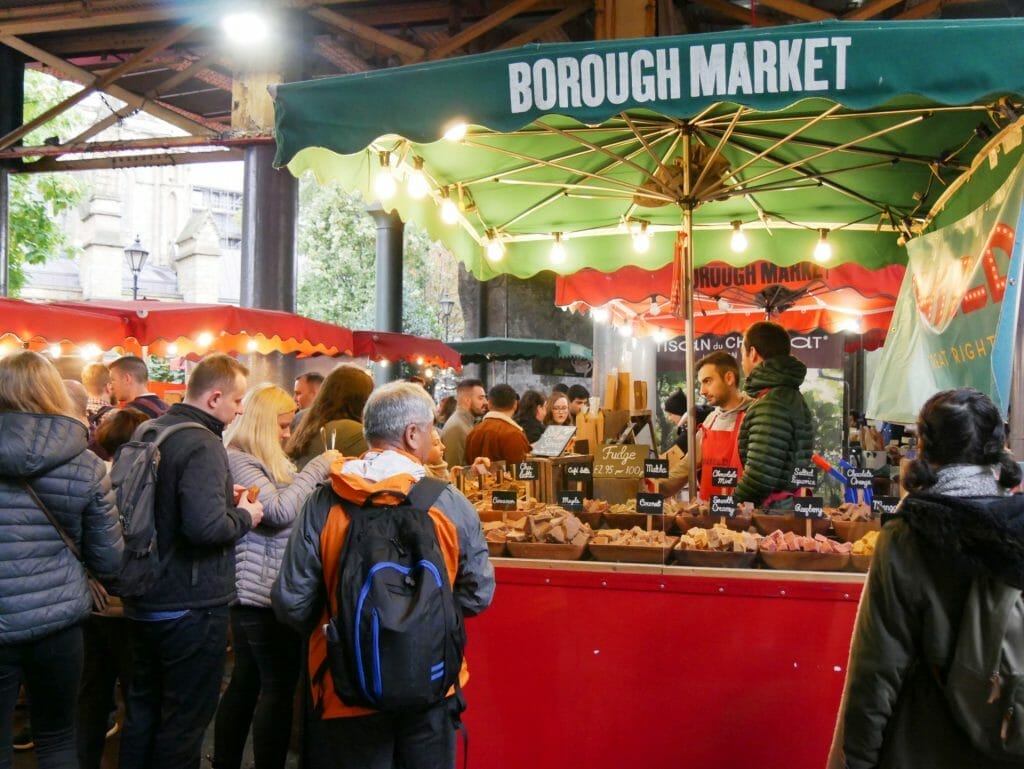 Hey! Want more honest UK tips and planning advice? Click here to join my London and UK Travel Tips Facebook group, where I can answer more of your questions!
1. Borough Market
This is the obvious choice for street food in London.
As the largest food market in London, this is a one stop shop for everyone you're traveling with to get exactly what they want while also taking in London's top sights.
I adore Borough Market for its family-friendly atmosphere and the bustle of activity that's always happening, as well as its amazing location near London Bridge Station.
Seriously, you can buy anything here.
From food to take home and cook to food to eat on the street, you won't run out of things to try.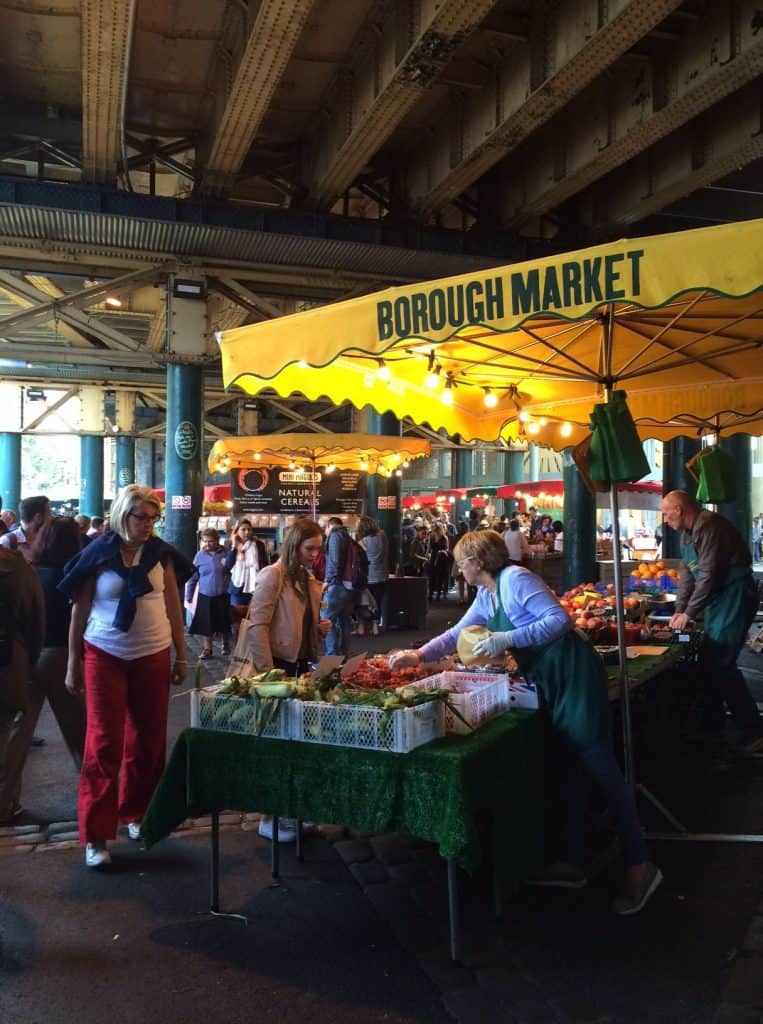 They've got dedicated allergy-friendly stalls, freshly cooked pies (savory pies, very British), fresh smoothies, pasta – the list is endless represents cuisine from all around the world.
Address: 8 Southwark St, London SE1 1TL
Open every day except Sunday, check hours in advance.
GET A

FREE

LONDON INTRO GUIDE and ACCESS TO MY FB GROUP
Start your planning with this "Intro to London" guide and access to my London planning Facebook group!
This street of food stalls is a popular London local hangout, as it's open for lunch on the weekdays.
You'll find it near Farringdon Station, in between Holborn and Farringdon, and there are some amazing taco places, Indian food, grilled cheese stands and more.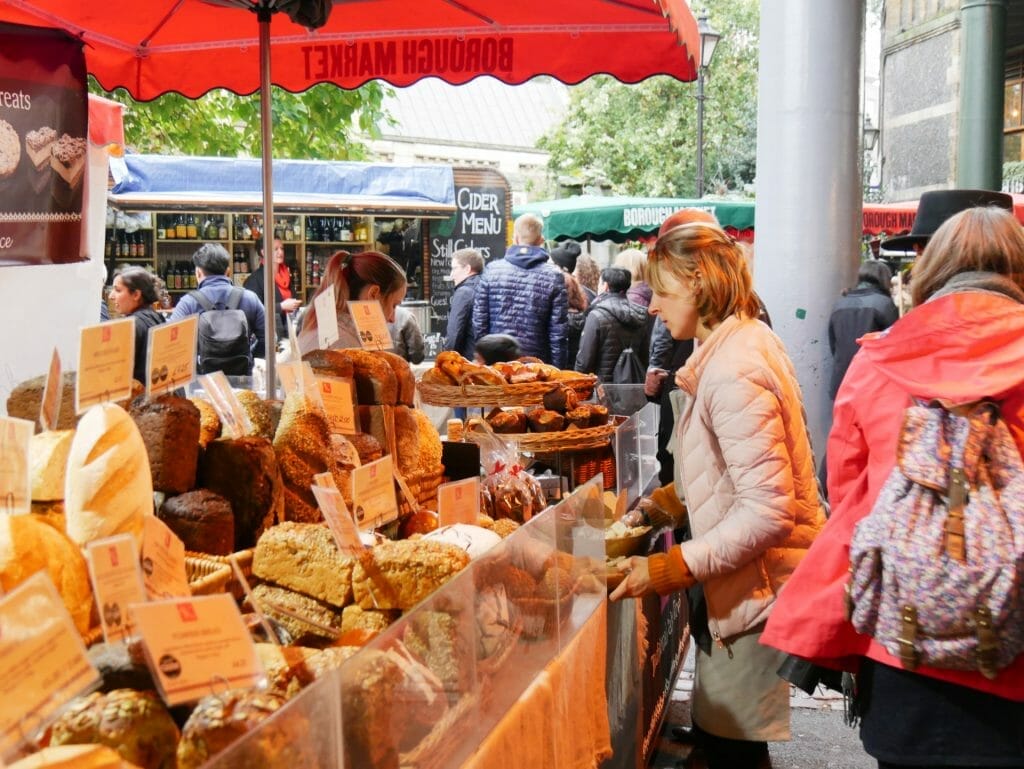 As it's a more unknown and local market, this is a great quirky thing to do in London.
Address: Leather Ln, Holborn, London EC1N 7TJ
Open from 10am to 2pm every weekday.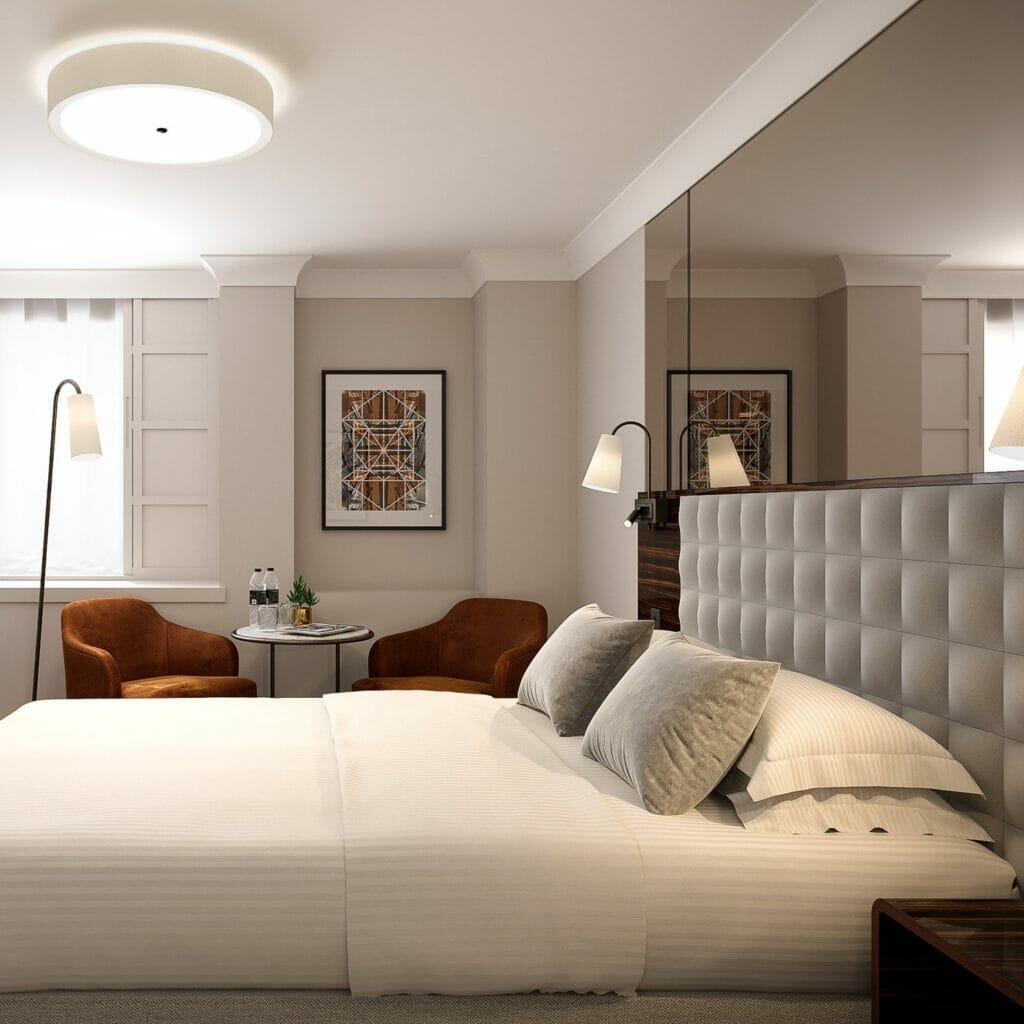 3. Boxpark Shoreditch
If you want to go where the cool kids go, Boxpark Shoreditch is it.
This is a "pop-up mall" which puts local and global retailers next to each other in a dining experience that London visitors will love.
Tons of different street food stalls come together in a sort of warehouse experience, including London staples like the Breakfast Club.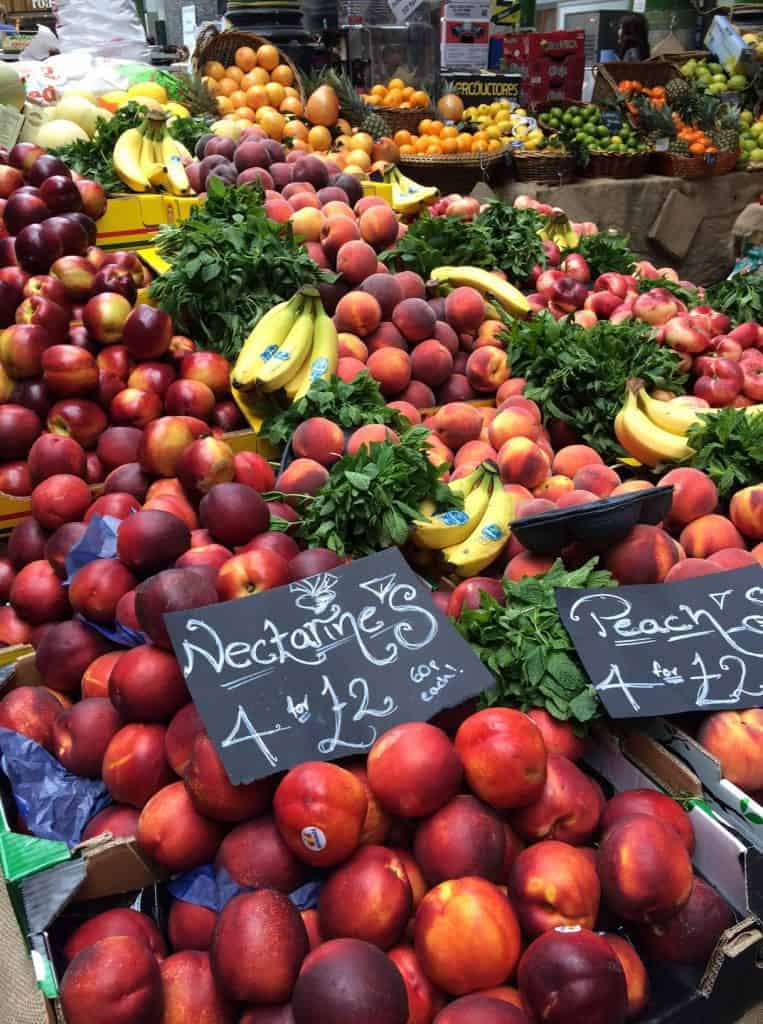 I would recommend this food market to the younger crowd, study abroad students in London, and those who are staying in and around London's East End.
Address: 2-10 Bethnal Green Rd, Hackney, London E1 6GY
Open every day.
IMPORTANT: are you coming to the UK from abroad?
In case you're reading this from outside the UK and will be a foreign visitor here, you need to know these 2 things to stay safe and save money.
Travel insurance – you need it when going overseas! I use

this site

to get the best quotes and purchase my packages from. Do not skip this – having medical coverage abroad as well as other coverage in case of missed flights, lost luggage, etc is essential. As I said, I have never gone wrong using

this site

.
4. Camden Market
You can't go wrong with a trip to Camden Market, one of London's largest markets that includes food in its line-up of offerings.
You can spend the day browsing the clothing and knick knack stalls and then stop for a bite to eat.
I personally love the crepe stall for some lemon and sugar crepes (or they do savory ones), or you can find British classics like fish and chips and pasties.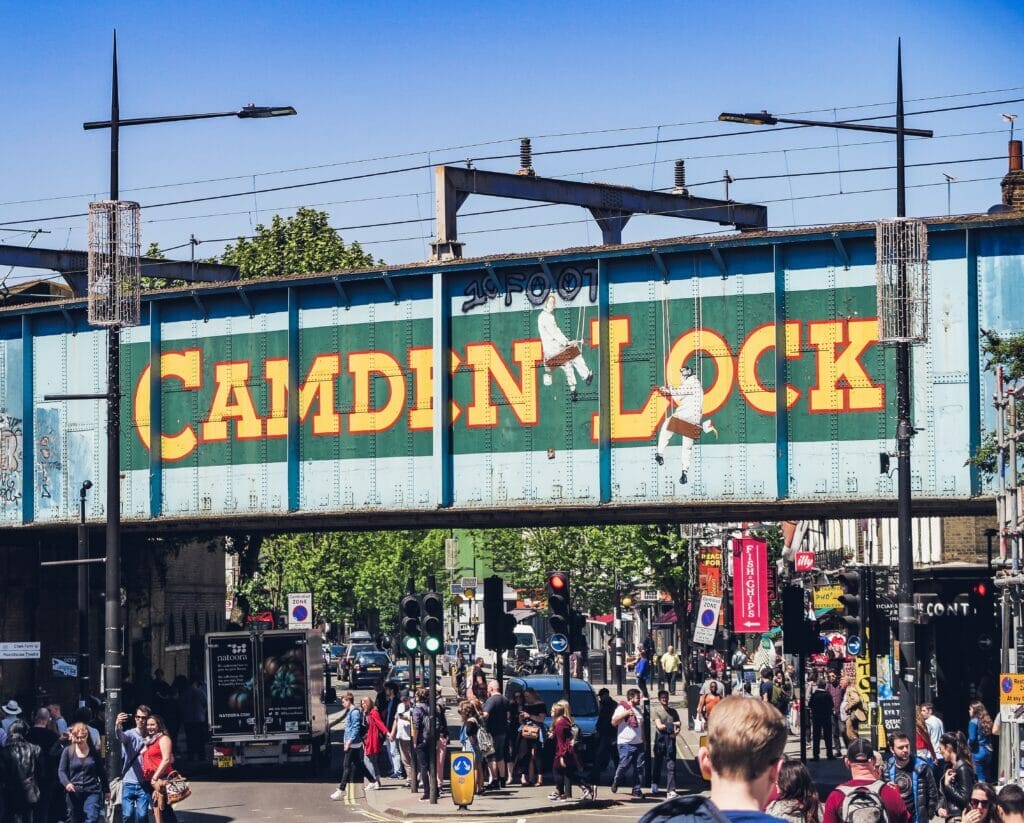 The great thing about Camden Market is that it's open every day.
Just use your London tube tips to get to Camden Town station and you're a few minute walk from all the action (and food!).
Address: Camden Market, Camden Lock Place, London, NW1 8AF
Open every day.
I've included Brick Lane for a very specific reason, and that is that while you can find street food here, Brick Lane is a vibrant and diverse part of London that's famous for its bagels!
Go to Brick Lane's Beigel Bake and get yourself some fresh bagels filled with smoked salmon or other ingredients.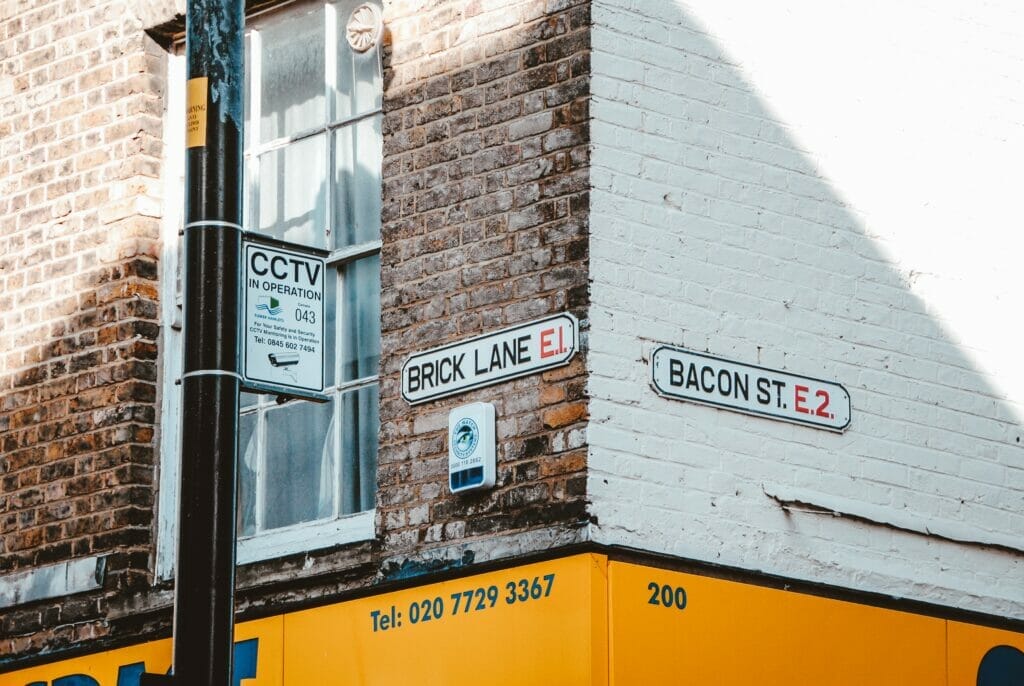 It's popular to grab some and eat them as you walk around, and I can attest that they are some of the best savory bagels in all of London.
Address: Brick Ln, Spitalfields, London E1 6QR
Street market for goods open every Saturday and Sunday, but Beigel Bake and Brick Lane operational every day.
These chic market halls in Victoria and Fulham are filled with boutique eateries, pleasant space to eat and relax, and terraces and bars!
It's a great place to meet up with friends that isn't too far from transportation, and it also makes for some great Instagram snaps.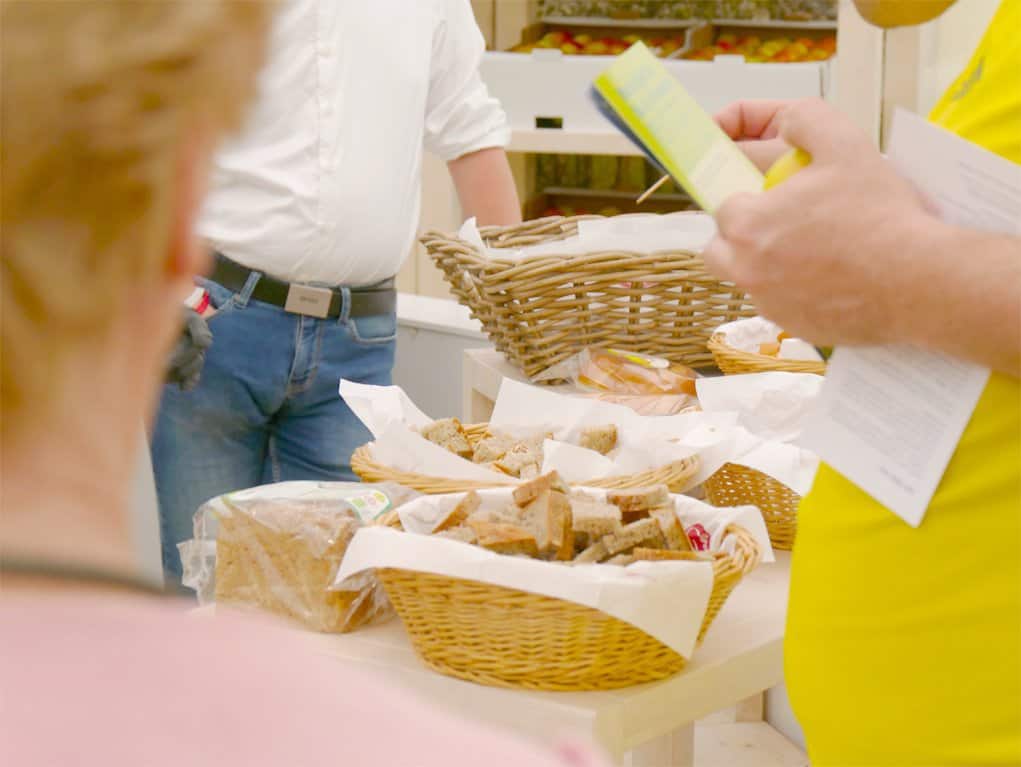 Choose from awesome street food like kebabs to deli sandwiches to mouth-watering tacos.
Address for Market Hall Victoria: 191 Victoria St, Westminster, London SW1E 5NE
Address for Market Hall Fulham: 472 Fulham Rd, Fulham, London SW6 1BY
Both open every day.
7. Greenwich Market
Head to Greenwich for a nice day trip out of central London and to hit up the Greenwich Market.
It's open 7 days a week and they have almost 50 food stalls covering everything from brownies to wings to fish to vegetarian feasts.
I prefer Greenwich Market for when you want a bit of a breather and to feel like you have a bit more space than some of the markets in central London, which also makes it a great thing to do in London with kids as they have more room to run around.
There are also plenty of clothing and jewelry and antique stalls so you can get something to eat and do some more shopping or visit the Cutty Sark or head to somewhere like the Fan Museum for a quirky museum visit and some afternoon tea.
Address: 5B Greenwich Market, Greenwich Peninsula, London SE10 9HZ
Open daily from 10am to 5:30pm.
8. Southbank
Wandering along Southbank, just south of Westminster Bridge and the River Thames is one of my favorite things to do in London, and there is no shortage of food vans or pop-up food stalls here.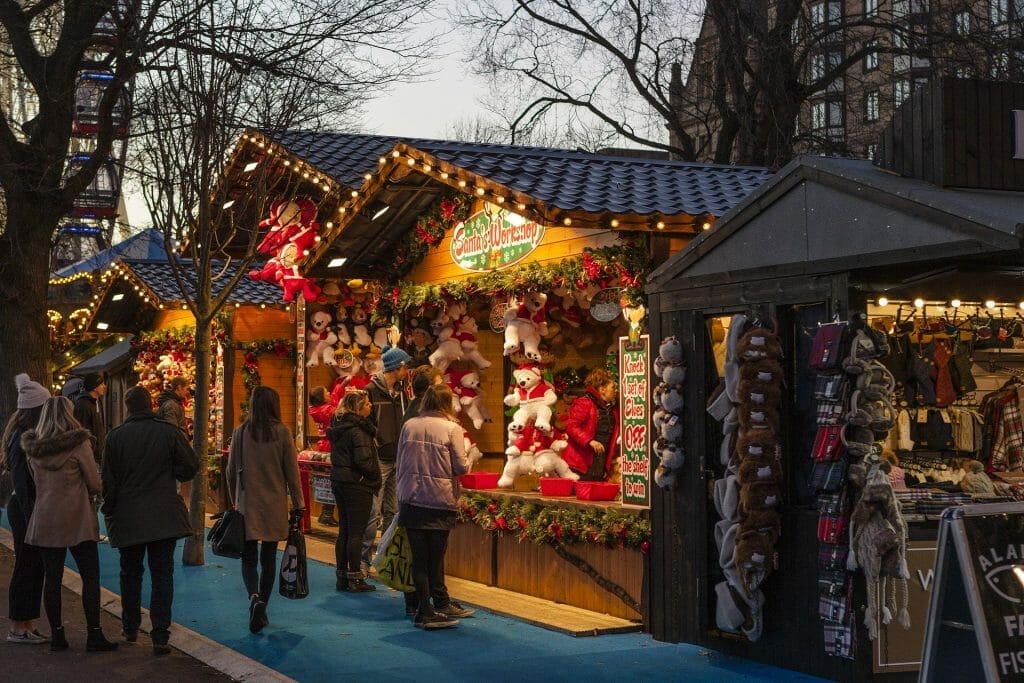 It changes with the season, so in the summer you'll find ice cream, in the autumn you'll find crepes and fish and chips, and in the winter in London you'll find the awesome Christmas markets selling everything from gingerbread to hot chocolate.
And, of course, you can't go wrong with the gorgeous views from below of the London Eye or the proximity to other places you may want to visit like the National Theatre.
Address: Southbank Centre, Belvedere Rd, Lambeth, London SE1
Food Market open Friday, Saturday, and Sunday, but Southbank is a great place to hang out every day.
Right in the heart of Soho in central London, this street food area serves up everything from vegan markets to cheap lunch markets to weekday lunch markets.
You'll find it on Rupert Street during the weekdays, and there's seemingly no limit to what flavors you can discover.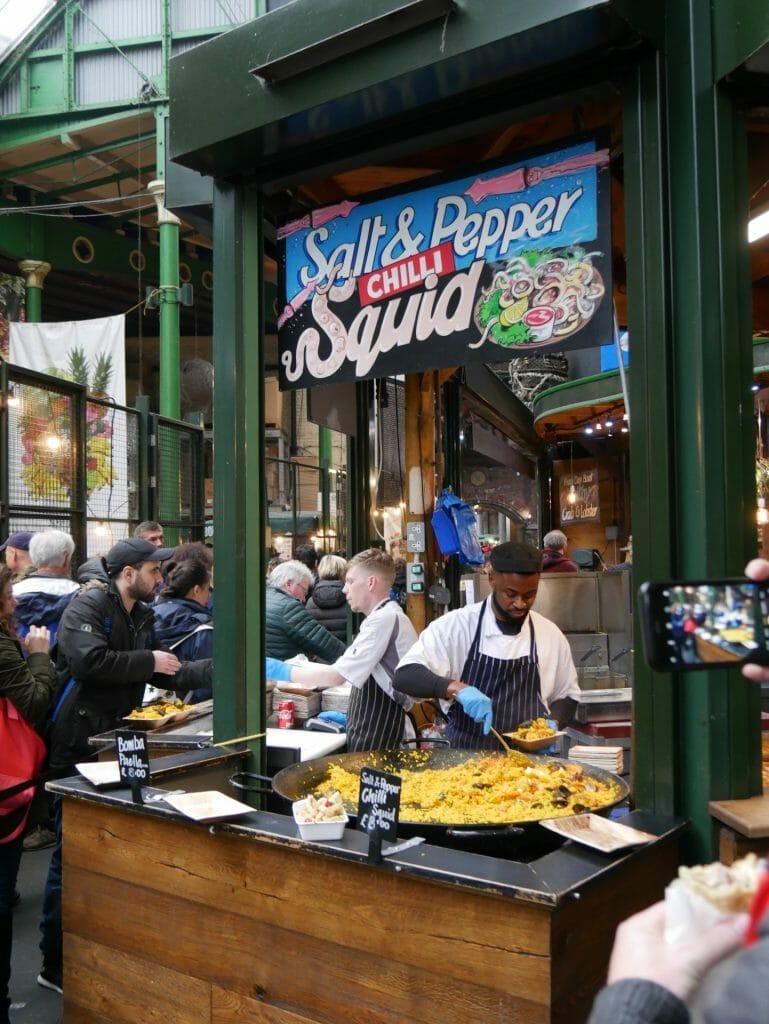 Lots of hearty options include sandwiches, burgers, and falafel, and the emphasis is on keeping things cheap so you can satisfy your cravings while wandering around Soho and still leave (some) money in your wallet.
Address: 51-53 Rupert St, Soho, London W1D 7PQ
Open Tuesday until Friday, 11am to 3pm.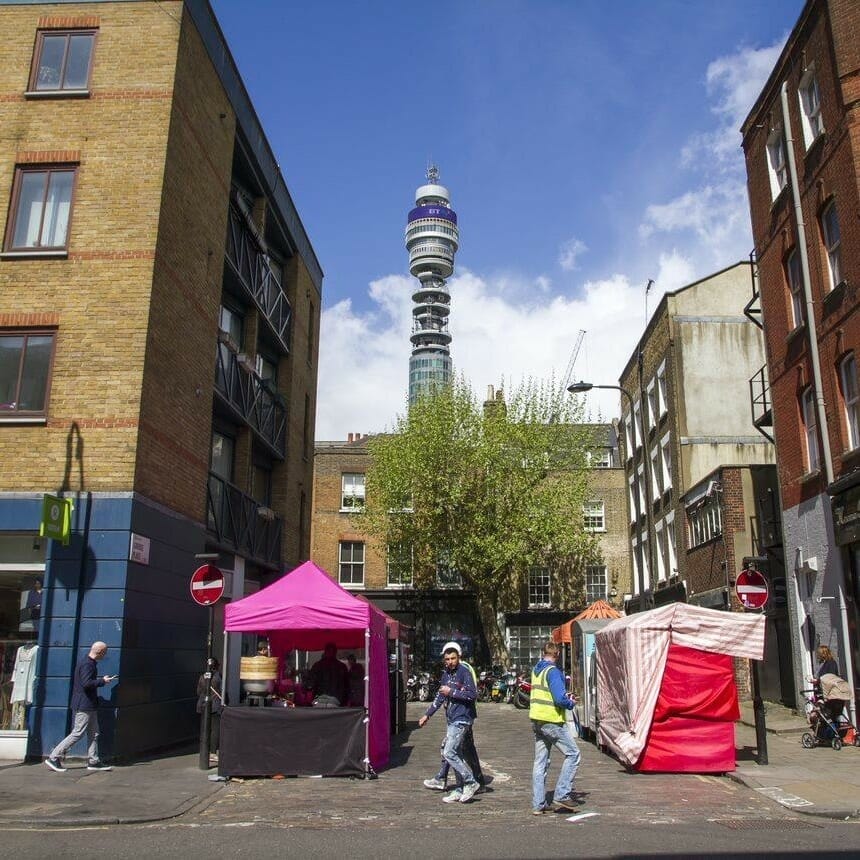 Right in the heart of Central London, near UCL and Goodge Street Station, is Goodge Place Market.
This is a small street food area with a few different options (a lot of them serving the local student community), and while it's not necessarily a market in London to go out of your way for, it's definitely worth stopping by for lunch if you're in the area.
12. Crystal Palace Market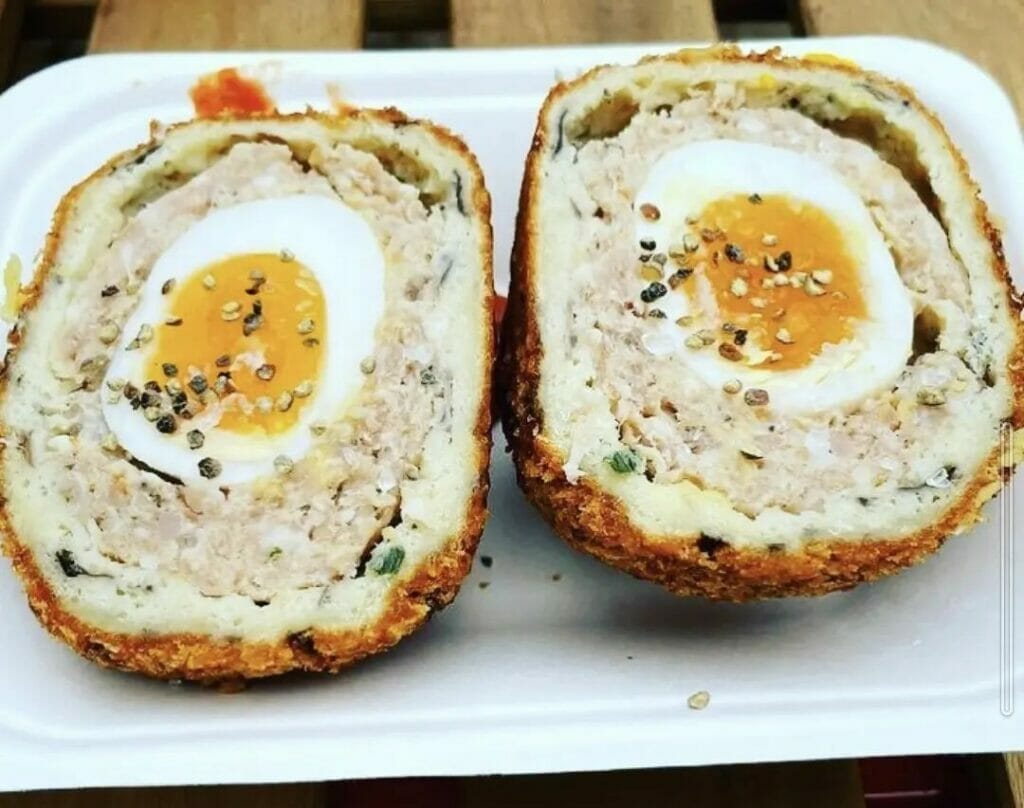 Another food market in London, Crystal Palace Market is open every Sunday from 10am to 4pm in Crystal Palace park.
Wander among the stalls of seasonal fruit and veg, locally baked bread, farm made pies, and olive oils, vegan cheese, craft beer and so much more.
Stalls change weekly, and if you bring along your own reusable tubs you can also stock up on essentials like grains like rice and pasta.
The quality of the food is high and the atmosphere is fun and friendly.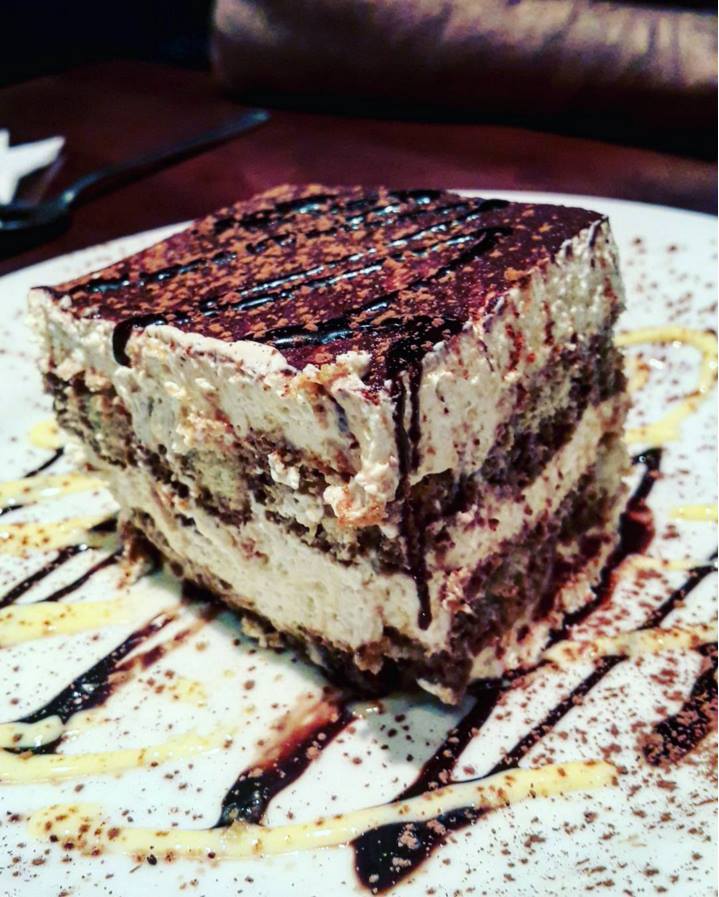 This market in Clerkenwell is another one that's located on an already beautiful street with permanent shops and restaurants like Pizza Pilgrims and East Central Cycles.
However, during the weekdays, there are also stalls that create an open air market serving up other food products and local crafts.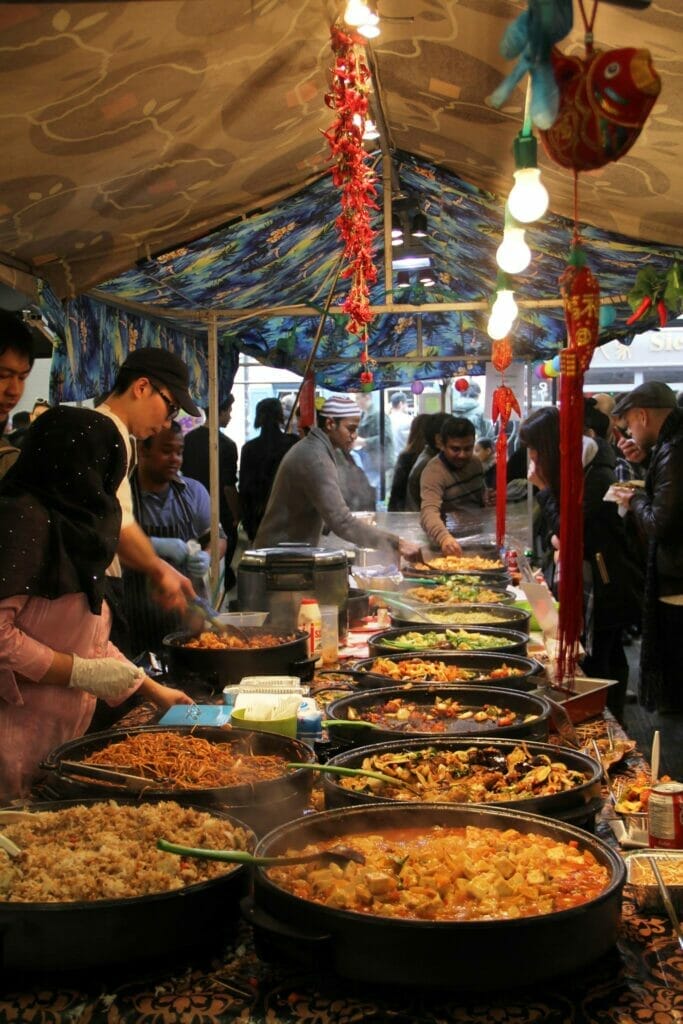 Every Saturday and Sunday in East London, Upmarket takes over Ely's Yard to bring London a food hall that you won't soon forget.
You've got 40+ of a variety of street food traders with more interesting options than you might find in a typical UK farmer's market, including those serving up Ethiopian fare, Korean skewers, and more.
It truly encompasses the best of the diversity of East London and is particularly known for its dessert scene, so if you've got a sweet tooth, this is the market for you.
This mixed market on a narrow lane near Victoria in Central London is a fantastic place to grab a bite to eat or buy a souvenir to take home if you're a visitor to London or something to display in your flat if you live in the city.
Walk the cobblestone streets and enjoy the market when it's open on weekdays, and choose from everything including Indian cuisine, falafel, Mexican food, and books and clothing and homegoods.
16. West India Quay in Canary Wharf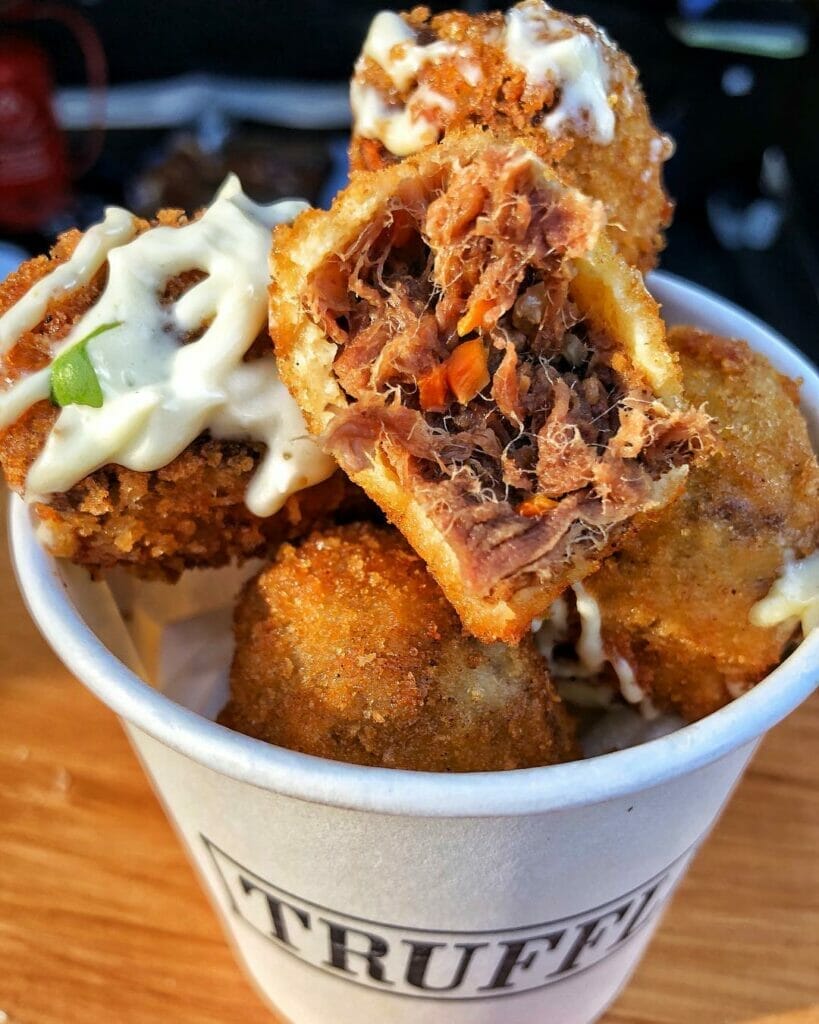 KERB brings its lunch market to West India Quay every Thursday between 12pm and 2pm.
While it is a great place for local workers to grab their lunch, everyone is welcome and if you're in the area, support their mission of bringing local to London and get lunch from one of the food stalls.
While primarily known for its clothing, Petticoat Lane Market is also a street food area in London with options ranging from Japanese to Chinese to British and more.
This isn't a destination if you only want street food in London, but if you want to do some shopping for other things and also want to get something to eat, this is a great choice.
18. Bloomsbury Farmers Market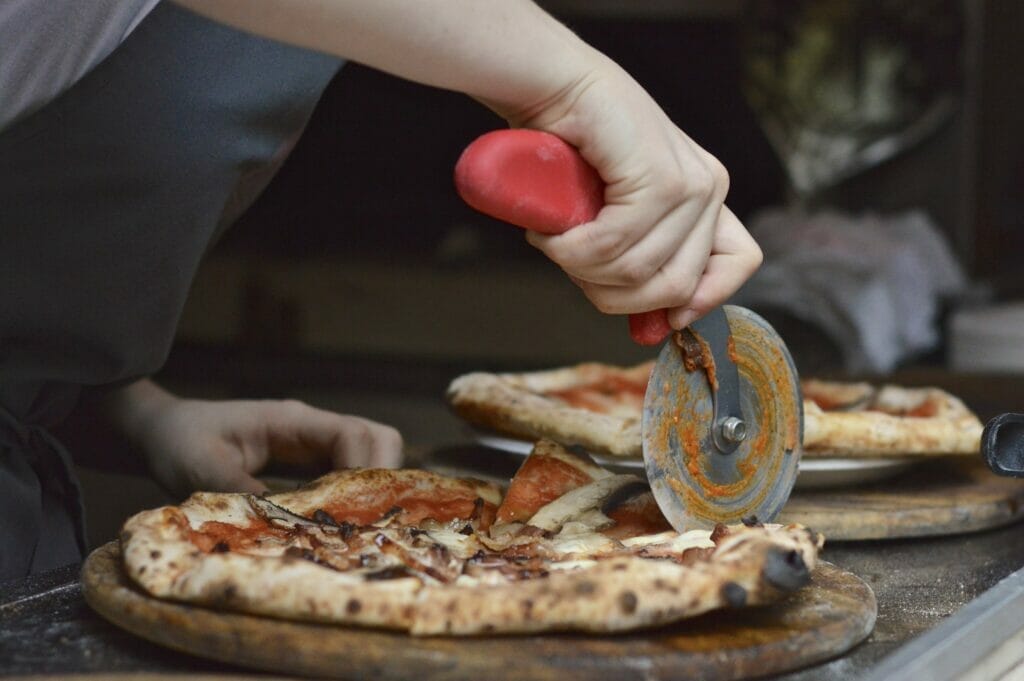 Every Thursday from 9am to 2pm, the Bloomsbury Farmer's Market comes to Torrington Square to offer a huge selection of breakfast, brunch, and lunch options.
Most of the stalls take card, but bring some cash along just in case, and join in with the local student population who wait anxiously each week for market day to get something different for lunch.
Visitors, locals, students, and anyone with an appetite are all welcome, and while it is located near to University of London buildings, it is not on a "campus" and you won't feel out of place if you visit and aren't a student!
19. Broadway Market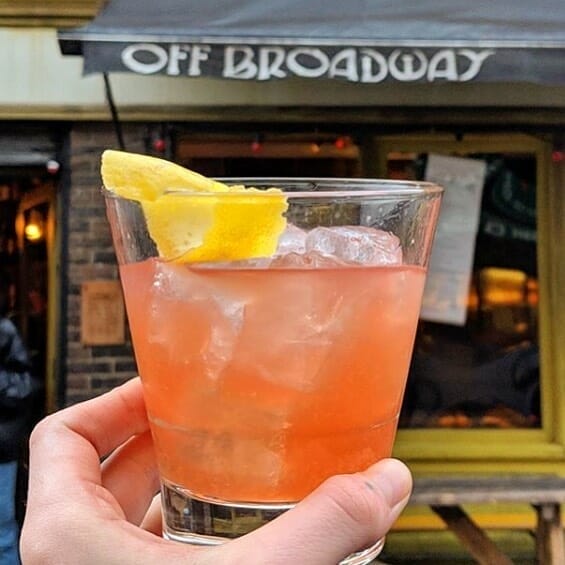 Nestled in Hackney in North London, Broadway Market is a working Victorian street market featuring everything from vintage clothing to high quality produce.
The beauty of Broadway Market is that the actual market with stalls happens every Saturday, but along the street there are over 60 boutique shops, cafes, and restaurants that are open every day of the year so you can still experience the area even if you're not shopping at the Saturday market.
This is a great market in London for pictures, as the road has been in use since the Roman times and has actually been featured as a set in a few movies over the years.
20. Herne Hill Market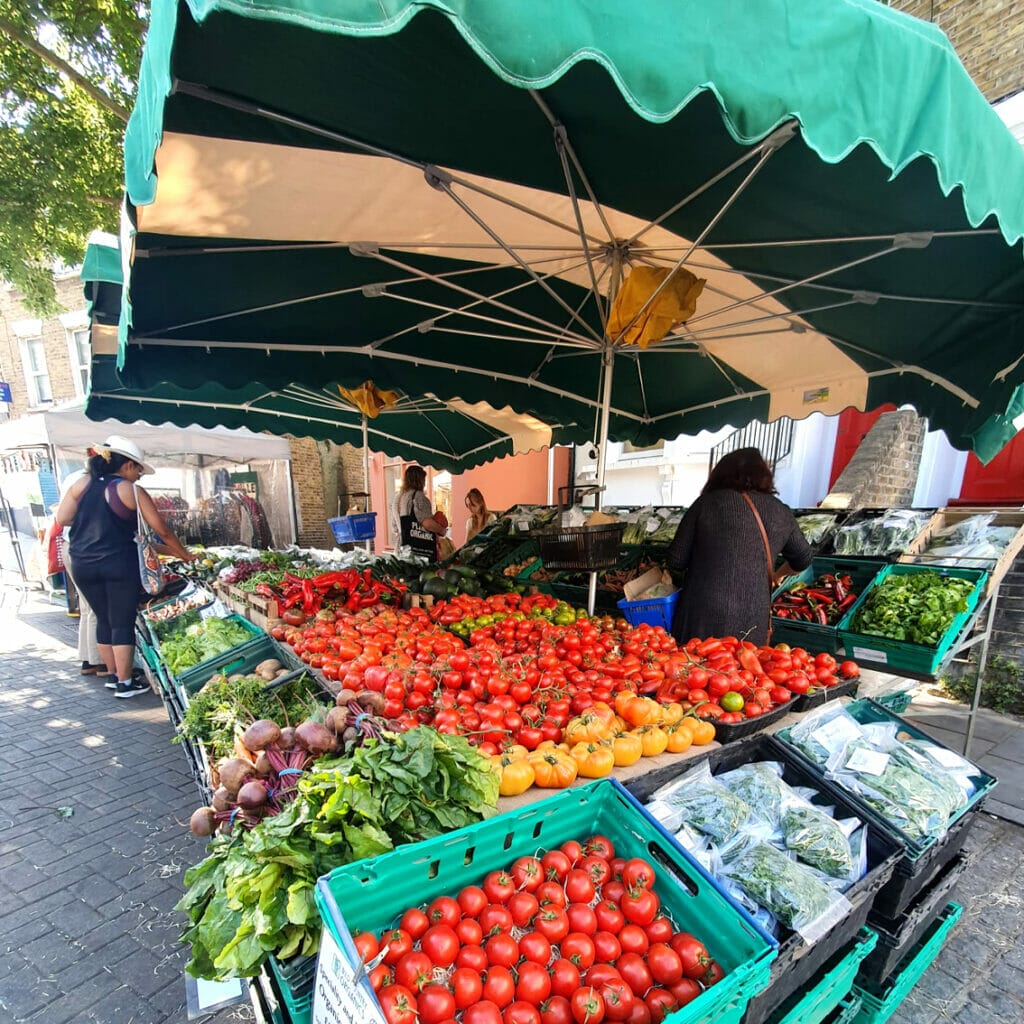 Head to South London for this incredible Farmer's Market held every Sunday in Herne Hill.
With more than 50 traders providing everything from produce to popcorn and pies to baked goods, the real aim of the market is to develop a sense of community while supporting local businesses.
This is a truly local London market and if you want to get out of the hustle and bustle of the main city markets, Herne Hill Market is the place to go.
21. Lloyd Park Market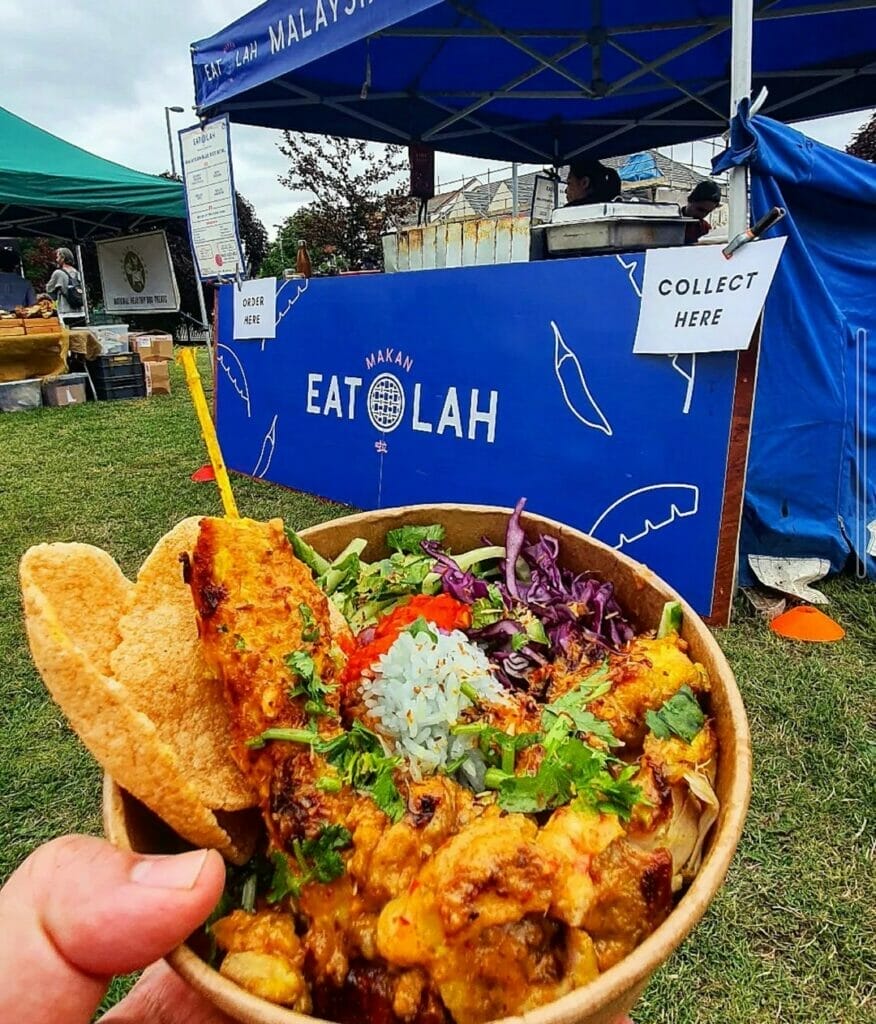 If you're near Forest Road, across from the William Morris Gallery in Walthamstow, check out the Lloyd Park Market every Saturday from 10am to 4pm.
With artisan baked goods, hot food options to eat while you're walking, and lots of local vibes, this is another great London market.
22. Whitecross Market
Head to Whitecross Street every weekday at lunchtime for some fantastic street food in London options, including paninis, pizza, British roasts, and so much more.
This is a really local feel of a market, similar to Leather Lane market, so you won't find a ton of tourists and will instead get the "real London."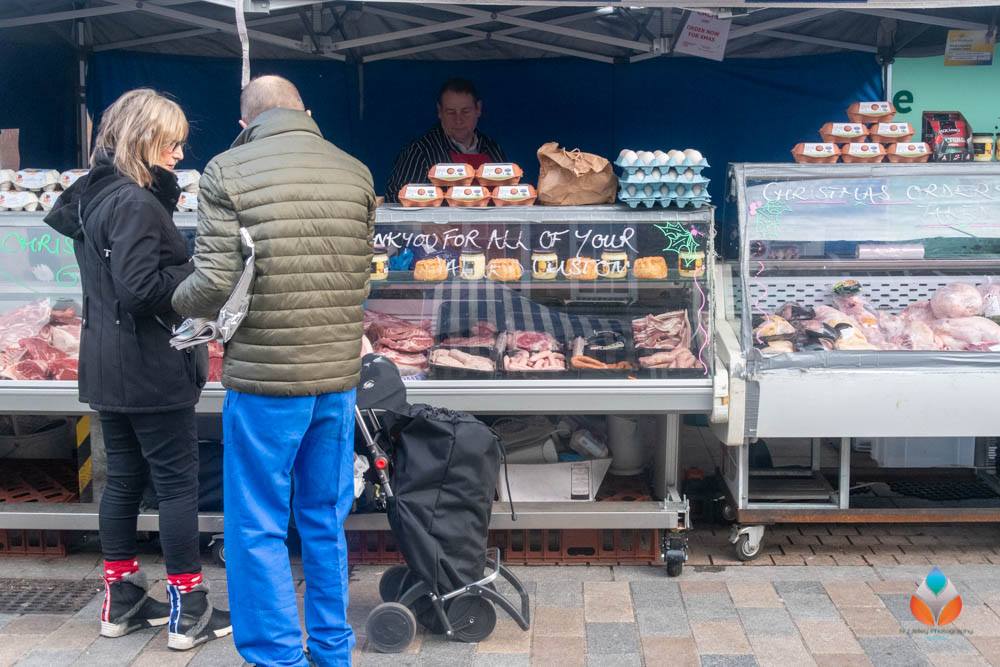 This fantastic street food place in Pimlico is filled with everything from Turkish food to Jordanian food to kebabs, spicy chicken, and so much more.
It's right in between Victoria Station and Pimlico Station in Central London and is open from Monday to Saturday from 8am to 6pm.
You can also get food for later, like veggies, meats, and cheeses.
24. Maltby Street Market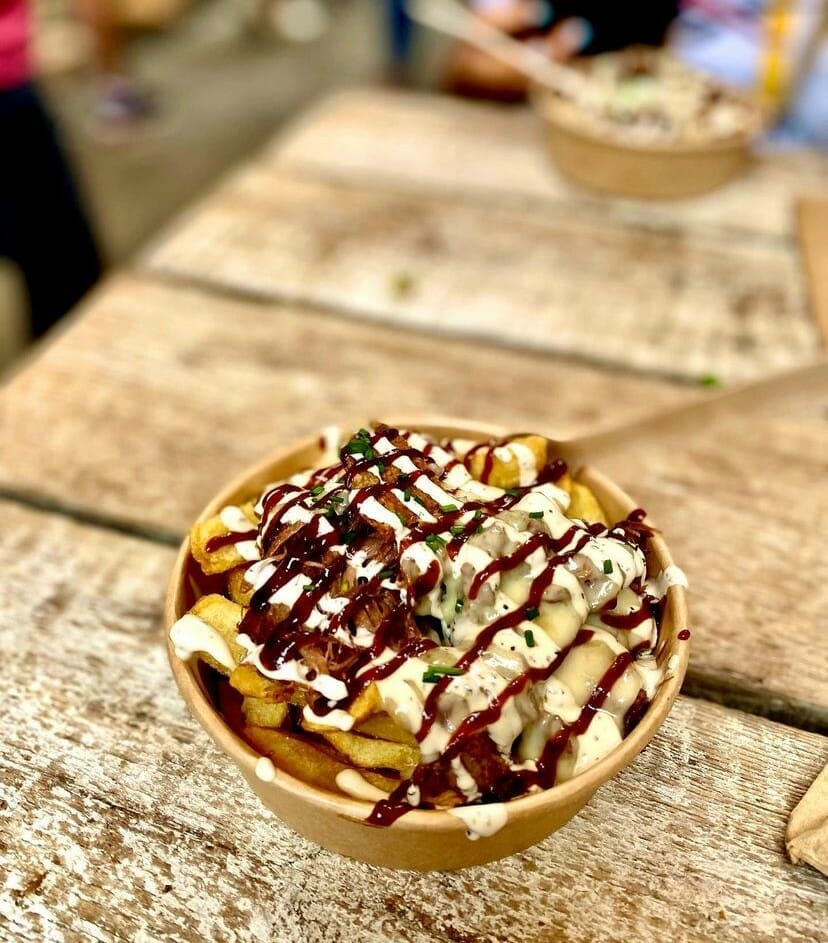 This modern London market opened in 2010 and has become a wonderful place to escape for a few hours on the weekends.
The size is small, which means that the vendors allowed are specifically curated and vetted to ensure the best quality.
You'll find plenty of street food as well as produce you can buy to take home, and you wouldn't be out of place if you find yourself drinking from a mason jar with an eco-friendly straw.
Dating back to 1778, Berwick Street Market is one of London's oldest markets and is an incredible street food destination.
Stop by Freebird Burritos for delicious Mexican cuisine, get some greek food from Greek2Go, or get some buffalo wings from the hilariously named Lord of the Wings.
What else should I not miss in London?
If you're visiting London soon, here's a very brief rundown of a few of my other favorites to make sure you don't miss anything!
Want more helpful London guides? Check these out!
UK Travel Planning Guide: the FAQs
🏥 Should I buy UK travel insurance?
Absolutely yes. Basic coverage is not expensive, and as a visitor you are NOT covered under the NHS. Compare policies and prices with Travel Insurance Master here, a big name in the travel insurance business, and cross that off your list.
🔌 Do I need travel adapters for the UK?
Yes, you do, otherwise you won't be able to plug in your electronics/phone/lifelines. I recommend this one, which is all-in-one so you can use it in other countries.
🚗 What do I need to drive in the UK?
The first thing you need to check out if you're planning on renting a car in the UK is this guide to driving in the UK for visitors – the roads, signs, and driving experience will likely not be what you're used to and it's essential to prepare yourself to stay safe and aware.
🛌 What's the best way to book hotels in the UK?
For UK hotels, Booking is the best site as it offers free cancellation on many properties. If you want an apartment, I always recommend VRBO over AirBnb.
📳 Will my phone work in the UK?
Yes – if you set it up right. Check out my guide on making your foreign phone work in the UK to ensure that you get the type of service you need.
🚿 Can I drink the water in the UK?
Yes, UK water is great and perfectly safe. But drink out of taps in any kitchen or use water fountains. Double check before drinking out of the taps in hotel bathrooms, though, as they may be on a different system.