This post contains affiliate links for which I may make a small commission to help keep the site running. You will not be charged extra for these items had you not clicked the links. Thank you for your help to keep the site running!
Afternoon tea is one of the most popular thing for visitors to do in London due to the stereotype that Brits love tea – and it's true.
Brits do love tea, though as you'll read in my "what you don't know about London" guide, they don't sit down for "proper" afternoon tea (featuring sandwiches and scones and cakes) regularly – that's still a special occasion treat for people!
I'm aware that there exist a seemingly endless number of afternoon teas in London, but in this guide I really want to try and give you guidance on what I feel are the best afternoon teas in London, not just a list of all of them.
Here is my curated list of some of the most interesting and quality places to enjoy afternoon tea in London, including cheap afternoon tea in London!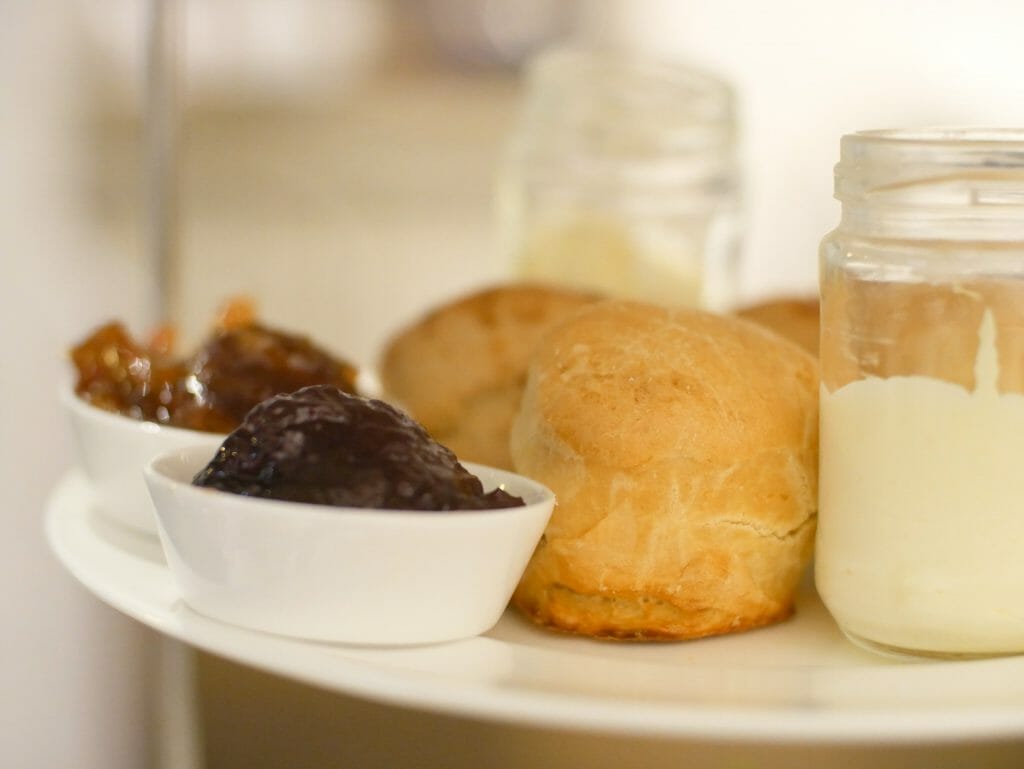 Hey! Sidenote! Planning on visiting the UK or moving to the UK?

For more advice, photos and friendly help, click here to join my UK Travel Facebook group to carry on the conversation with fellow travelers and UK experts.
Wait, stop!
Before you keep reading, I just wanted to make sure you know about my expert 7-day London itinerary that includes all of the iconic attractions plus off-the-beaten path activities and restaurants, as well as step-by-step walking and public transportation directions!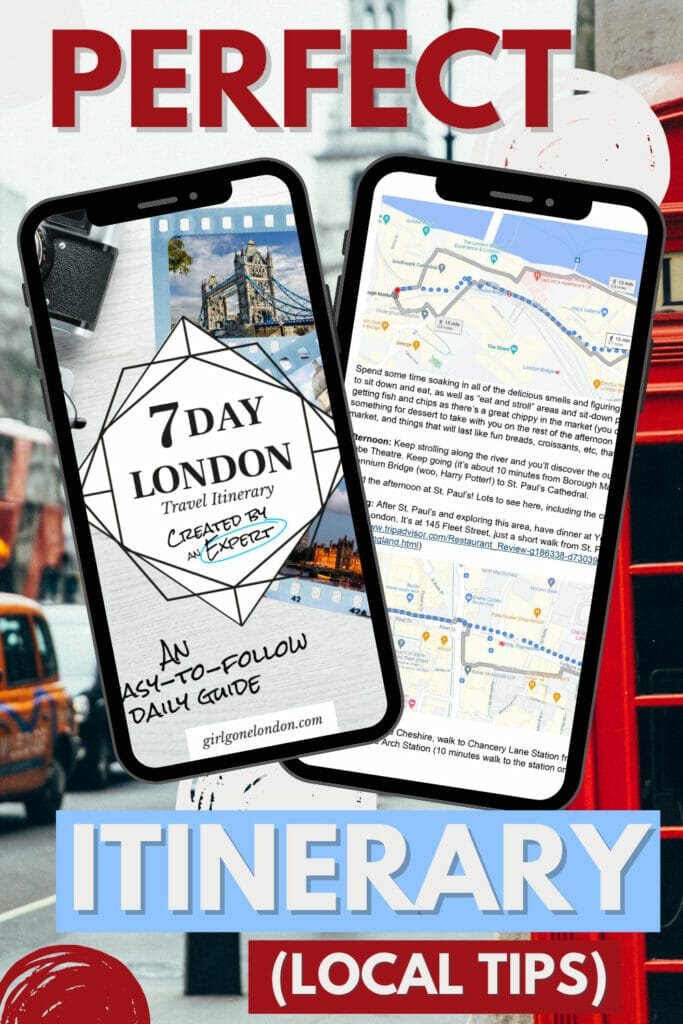 It can be stressful spending so much money on a London trip and not knowing if you're fitting everything in or making the most of your time.
To help you out, I've taken my 10 years of London experience (starting as a visitor and then as a resident) to make sure that you have the ultimate step-by-step itinerary that will make sure you see the real London.
And, hey, if you're not coming for exactly 7 days or already have some plans, don't worry, as it's editable so you can mix around the days, incorporate your own ideas, or pick and choose which days to follow.
Best Afternoon Tea in London
1. St. Ermin's Hotel
Nestled away near St. James' Park, St. Ermin's Hotel is a beautiful, quaint, hotel that does a stunning afternoon tea with delightful staff.
Their tea "theme" changes occasionally based on the season, but overall you can expect your choice of tea (including herbal ones), lovely sandwiches, amazing cakes, and warm scones with clotted cream and jam.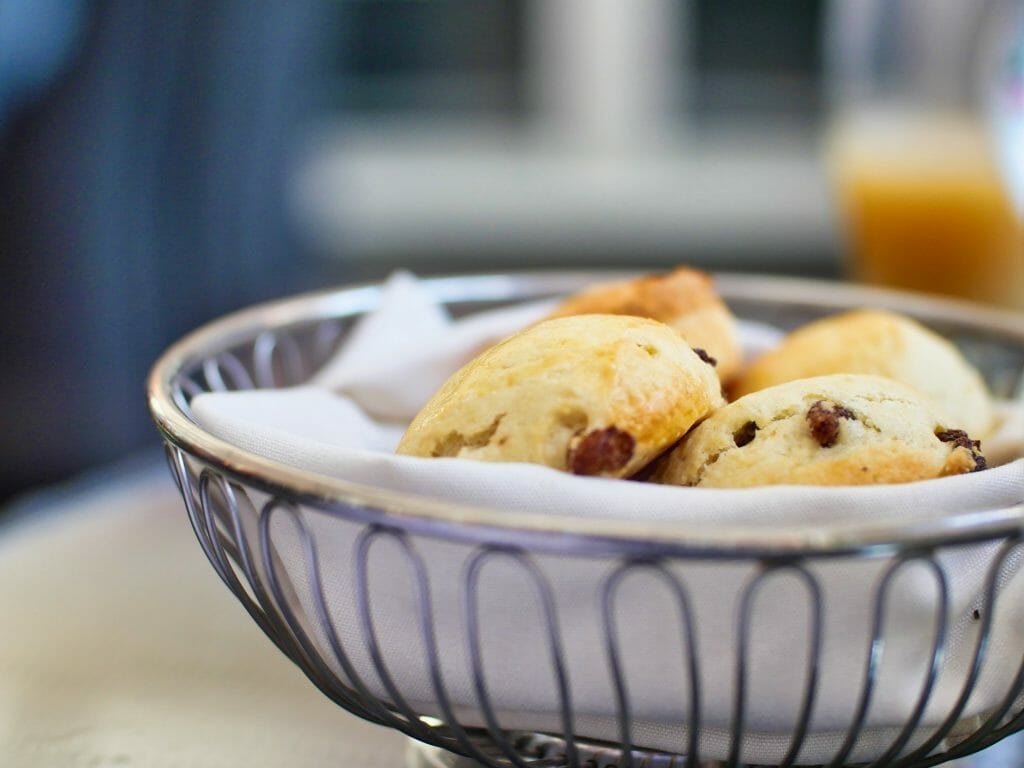 There is both an outdoor and indoor seating option, which makes for a fantastic afternoon tea in London with a view if you choose to sit outside in the summer months.
In the winter months, it's indoors only in their gorgeous tea room.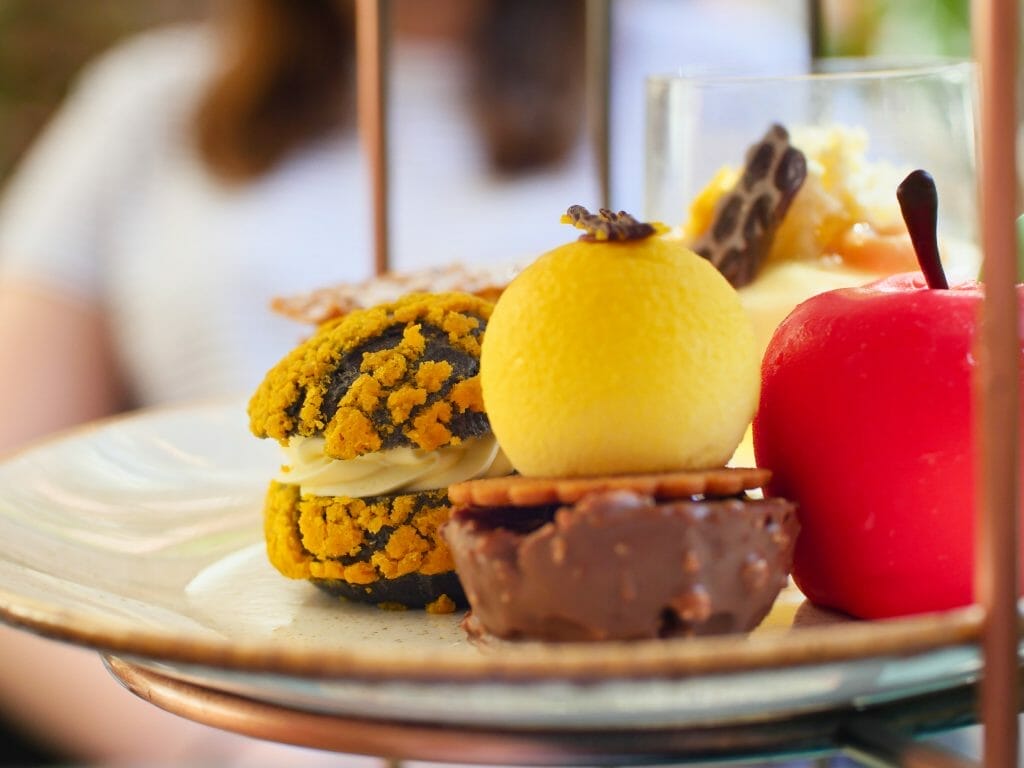 This tea is £30 for the tea without Prosecco and £35 including a glass of Prosecco, which makes it a fantastic mid-range budget option when you want the atmosphere of a traditional tea without the price tag.
There is also a special kid's option which features food more on their level and some soft drinks, which makes this the best afternoon tea for kids in London.
Click here to book afternoon tea at St. Ermin's Hotel.
2. Beas of Bloomsbury
If you're looking for a casual afternoon tea in London, Bea's of Bloomsbury is for you.
They have multiple locations across London, including St. Paul's and Bloomsbury (near the British Museum), and their light and airy spaces provide a modern afternoon tea vibe with all of the normal suspects – scones, cakes, and sandwiches!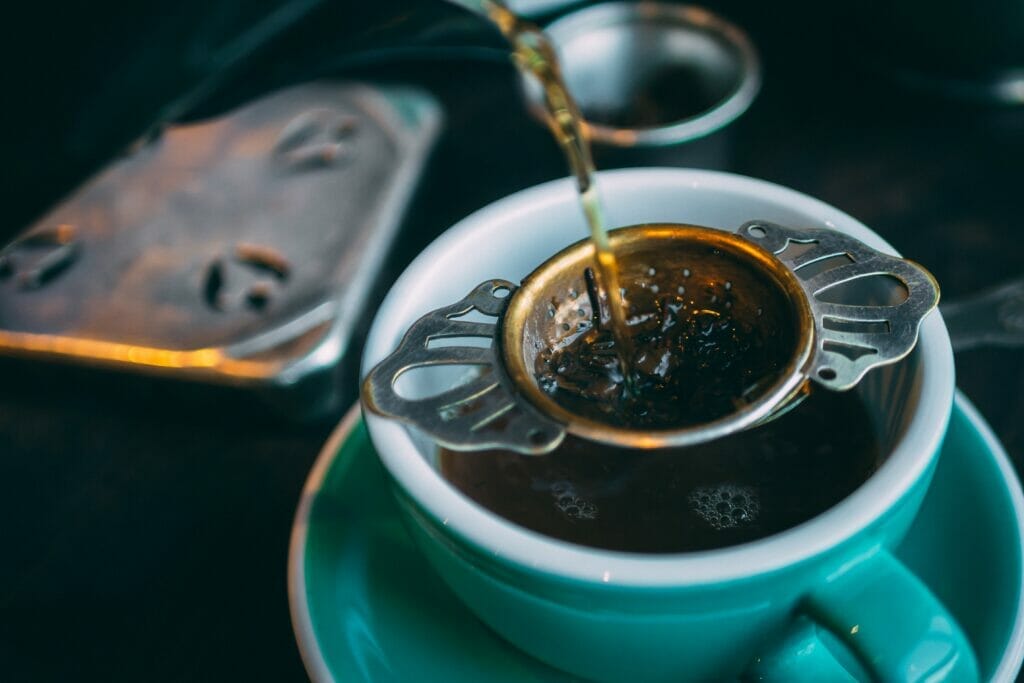 They cater to those with dietary needs with vegetarian and gluten-free options, as well as the ability to change their menu for other needs if you let them know in advance.
I like this option for families and those who need more options in the location of where to have their tea depending on their schedule.
This tea is £30 without the Prosecco option and £37 with a glass of Prosecco. 
Click here to book afternoon tea at Bea's.
3. Brigid's Bakery Afternoon Tour
Have you ever considered enjoying afternoon tea while on a bus tour of London?
Well, you should!
Sign up for an afternoon tea on wheels with Brigid's Bakery, a super fun option that takes you past some of London's most famous landmarks while you're stuffing your face with scones.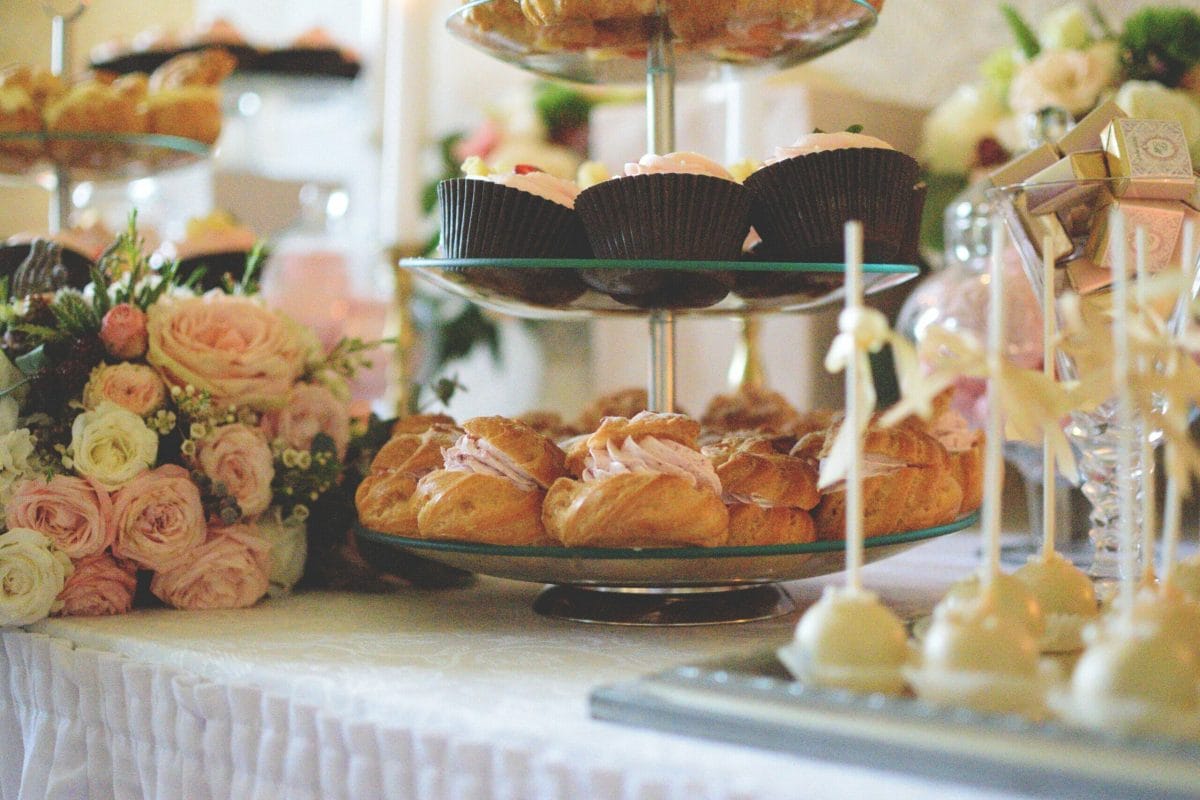 It's one of the quirky afternoon teas in London, and regularly voted as one of the best.
You can sit in groups of 2 or 4, and there is the option to rent out an entire section of the bus or an entire bus for a large group.
Prices start at £45 for this non-traditional, but really cool afternoon tea. 
Click here to book afternoon tea with Brigid's Bakery.
4. Tea at the Ritz
If you want the best of the best in terms of tradition, look no further than the Ritz.
These afternoon teas come with the downside of being pricey – about £60 per person.
But they come with all of the pomp and circumstance (and dress code) that you would expect from the Ritz.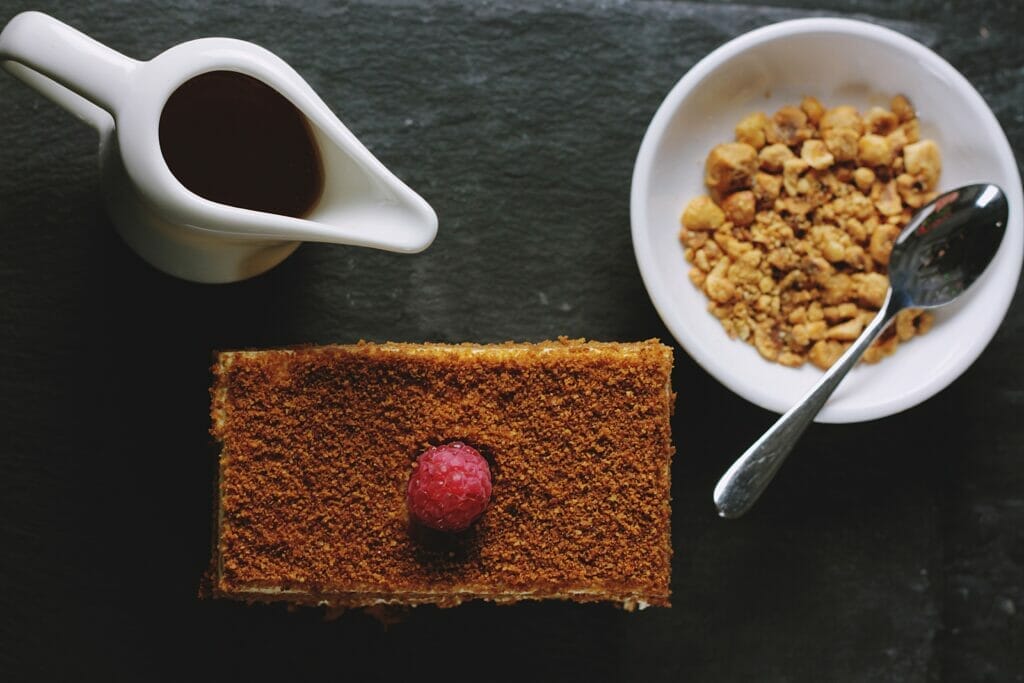 They pride themselves on having their own unique tea blends as well as being the only afternoon tea in London to have a "Tea Sommelier" who goes around and sources tea from all over the world.
The setting of this tea is also gorgeous, with chandeliers aplenty and beautiful dining utensils.
I would recommend this for anyone who wants to feel like they've had a tea fit for the literal Queen, and it's one of the best London afternoon teas for those who like to be dressy and make a real occasion out of it.
Afternoon tea starts at £58 per adult.

Click here to book afternoon tea at the Ritz London.
5. Oblix at the Shard
Want a tea with the view?
I love the afternoon tea at the Oblix, in the Shard.
It's the best afternoon tea with a view in all of London.
Not only do you get gorgeous views spread across London as well as get to enter this famous London landmark for no extra cost, but the tea and the food is unlimited and delicious.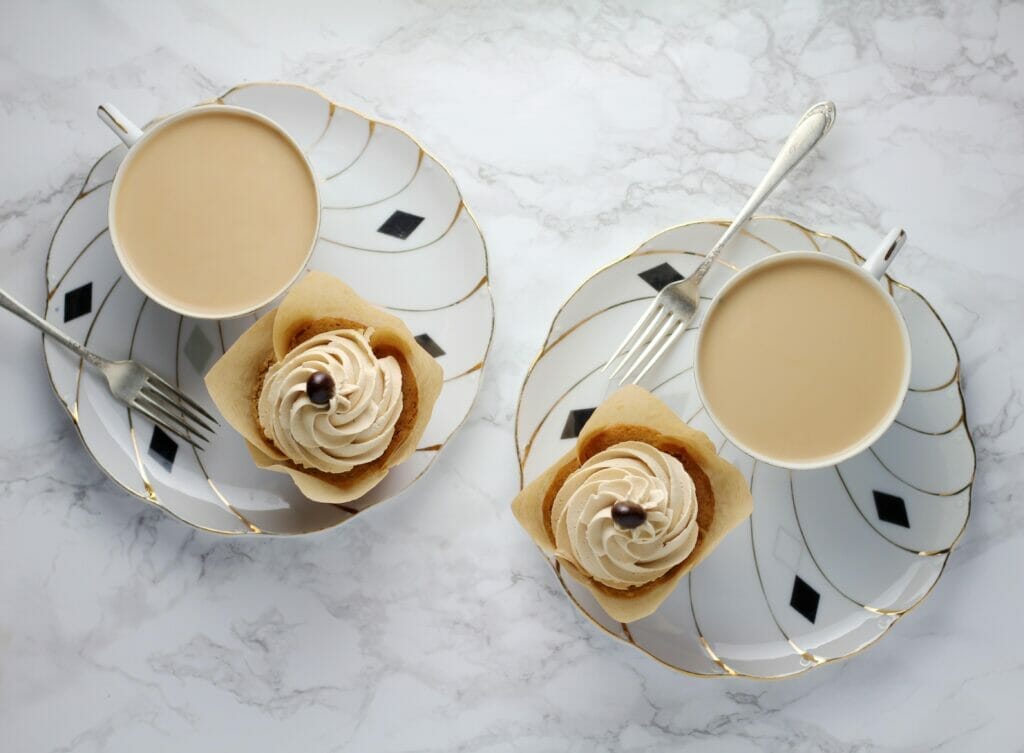 It starts at £42 per person without alcohol, and is one of my favorites for the taste of the food – interesting, without being too exotic that it doesn't have plenty of flavors you love and recognize.
6. Fan Museum in Greenwich
If you're looking for a cheap afternoon tea in London, the Fan Museum in Greenwich is for you.
For under £20, you can get some great tea and cakes that will keep you full and give you a lovely tea experience in their Orangery.
They don't serve sandwiches at this afternoon tea, so it's not a "full" one, but it certainly still feels like afternoon tea with the scones and cakes and I've found theirs to be some of the best tasting ones in London – more time to focus on a specific part of the tea means they nail it!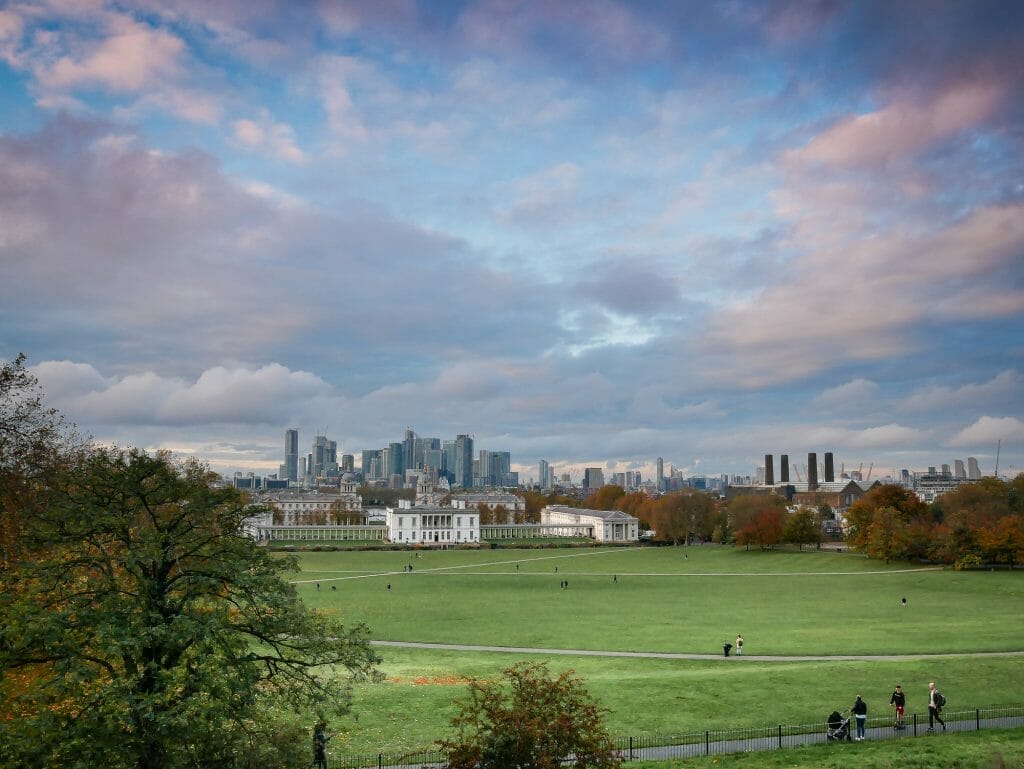 Prices start from £14, which includes tea and entrance to the Fan Museum, which, as the name suggests, is a quirky museum all about fans (the kind that keep you cool, not the groupie kind).
This makes it one of the most affordable afternoon teas in London.

Click here to book afternoon tea at the Fan Museum.
Themed Afternoon Teas in London
While I've covered my favorite traditional afternoon teas in London, there are also some fabulous ones that are specifically themed, for instance a Charlie and the Chocolate Factory themed afternoon tea, Alice in Wonderland afternoon tea, and sometimes a Harry Potter/Wizard-themed afternoon tea.
These can come and go depending on the season and year, but are a fun option for those with kids or people who want a bit more of a theme instead of just traditional afternoon tea.
How to Find Afternoon Tea Deals in London
While some people will be happy with luxury afternoon teas in London, many others will be searching for the best afternoon tea deals in London.
Luckily, cheap afternoon tea in London isn't the hardest thing to come by.
Firstly, try being a bit flexible on where you go.
As mentioned above, you can get a scone and cake and tea afternoon tea at the Fan Museum in Greenwich for only £14 per person, so you still get the full atmosphere of the tea without the price tag.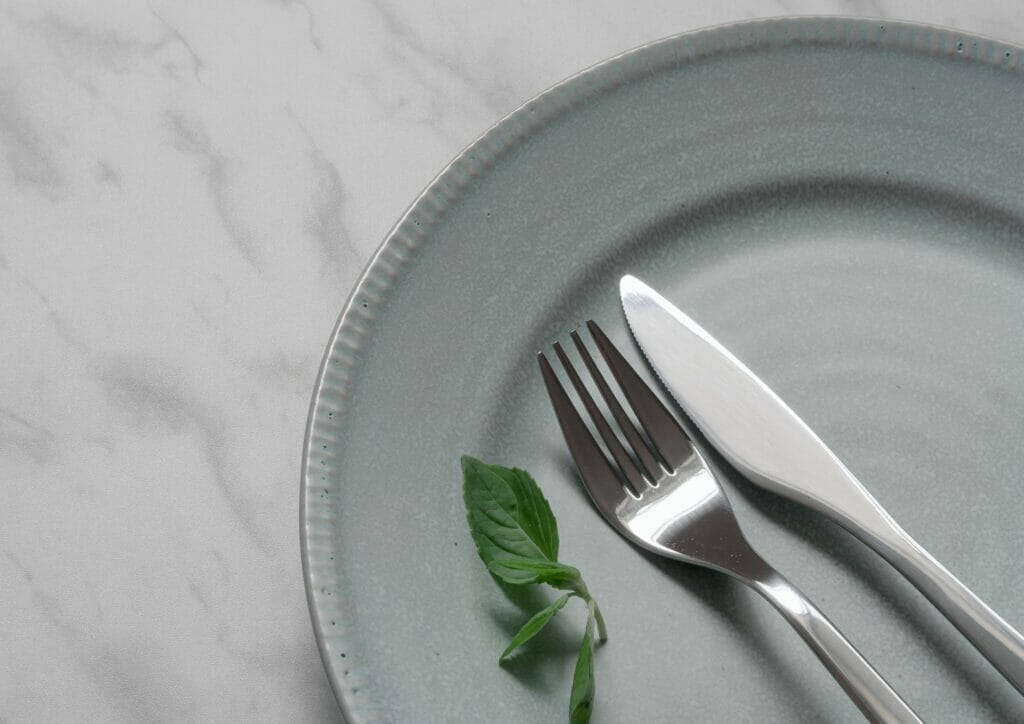 Other places, like Bea's, will also do you a cheap afternoon tea, compared to the £60+ you may spend elsewhere.
But you should also keep on a lookout on Groupon, as I have found multiple afternoon tea deals in London there over the years, particularly when it's low season.
You can also try Last Minute or Wowcher, both which do either last minute afternoon tea deals or Groupon type deals.
And if you want to just experience the kind of food you might be served at afternoon tea, head into a bakery and get some scones and a pot of tea as a regular visitor.
It will be a fraction of the cost of a full afternoon tea, with the same things served – you just won't get the three tiered serving tray!
What to Wear to Afternoon Tea in London
The attire for afternoon tea depends heavily on where you go – some places, like the Ritz, will have a dress code, while others, like Bea's of Bloomsbury are casual and you can just come as you are.
Typically, if you go somewhere besides the Ritz, you can get away with either a dress or a a nice dark pair of jeans, clean shoes and a nicer looking shirt, but of course you can go all out if you want!
Afternoon Tea Etiquette in London
You may have seen programs on TV where people sitting down to afternoon have impeccable manners and 26 rules to follow.
In general, as long as you keep a napkin in your lap, your mouth closed as you're chewing, and use some sort of utensils to eat any messy food, you're golden!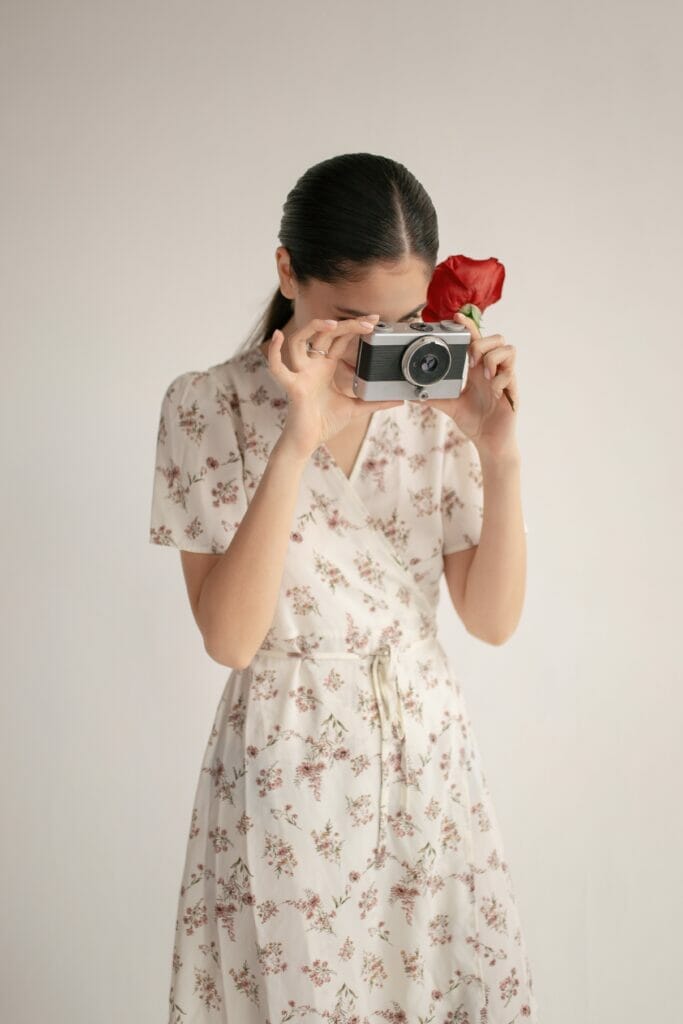 Afternoon teas are used to lots of tourists from around the world, so you won't be chastised for not having the Queen's manners, as long as you have some.
One interesting thing to keep in mind that may be helpful, however, is that the classic sign in the UK that you are finished with your food is putting your fork and knife directly next to each other lying across your plate.
This will help the staff know when you're finished, though it isn't the end of the world if you forget.