This post contains affiliate links for which I may make a small commission to help keep the site running. You will not be charged extra for these items had you not clicked the links. Thank you for your help to keep the site running!
Ready to tour the parts of London that aren't regularly frequented by non-Londoners?
You've come to the right place as we're going to explore the 19 most unique and unusual London tours.
If you're making the trip to the UK's capital city, you could easily opt for the classic open-bus tour of the main locations.
But why not try something more quirky?
With these 19 unusual tours, you'll find expert local guides, quaint drinking hangouts, and unique modes of transportation.
If you don't want to read the whole article, fear not: the best quirky London tours are the Small-Group Tour: Historical Pub Walking Tour of London and London East End Food Tour because they offer an insight into the food and pub cultures that have shaped the city.
Each of these tours enjoys five stars out of five, so there's no going wrong.
Read on to discover these unusual walking tours in London and 17 others we know you'll love.
Let's get into the list and don't forget to book in advance.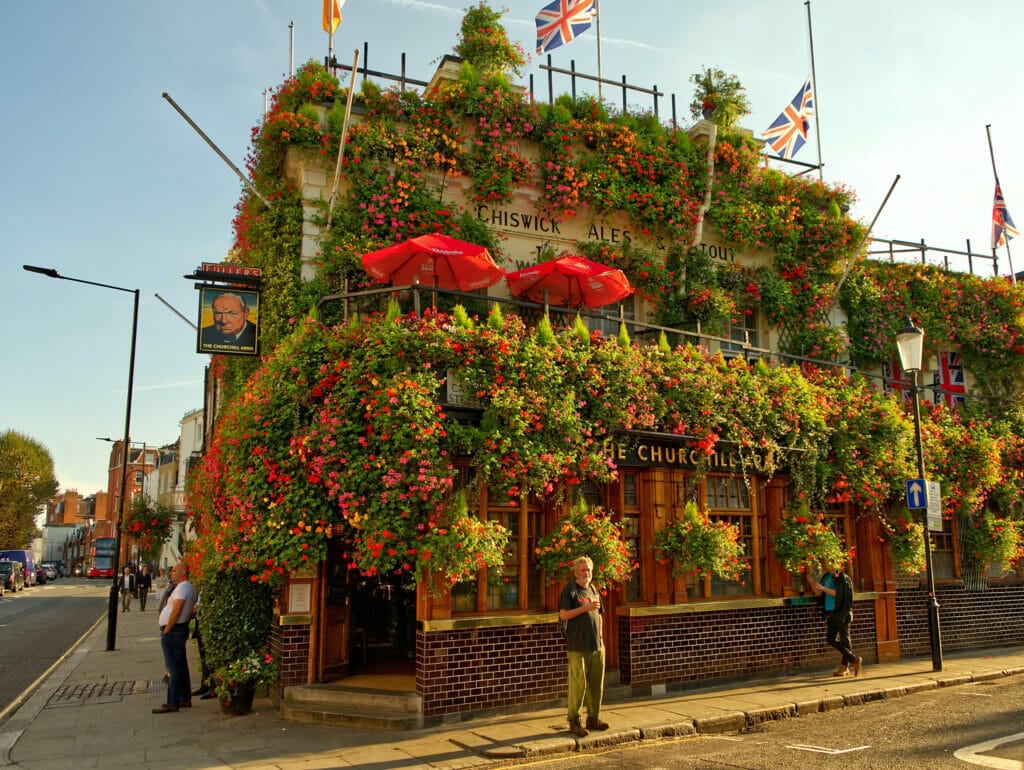 Easy Guide: Best Unique London Tours
⭐️ RATING: 5 out of 5 Stars, 2,500+ reviews | ⏳ TOUR LENGTH: 3 hours 30 minutes | ✔️ BOOK NOW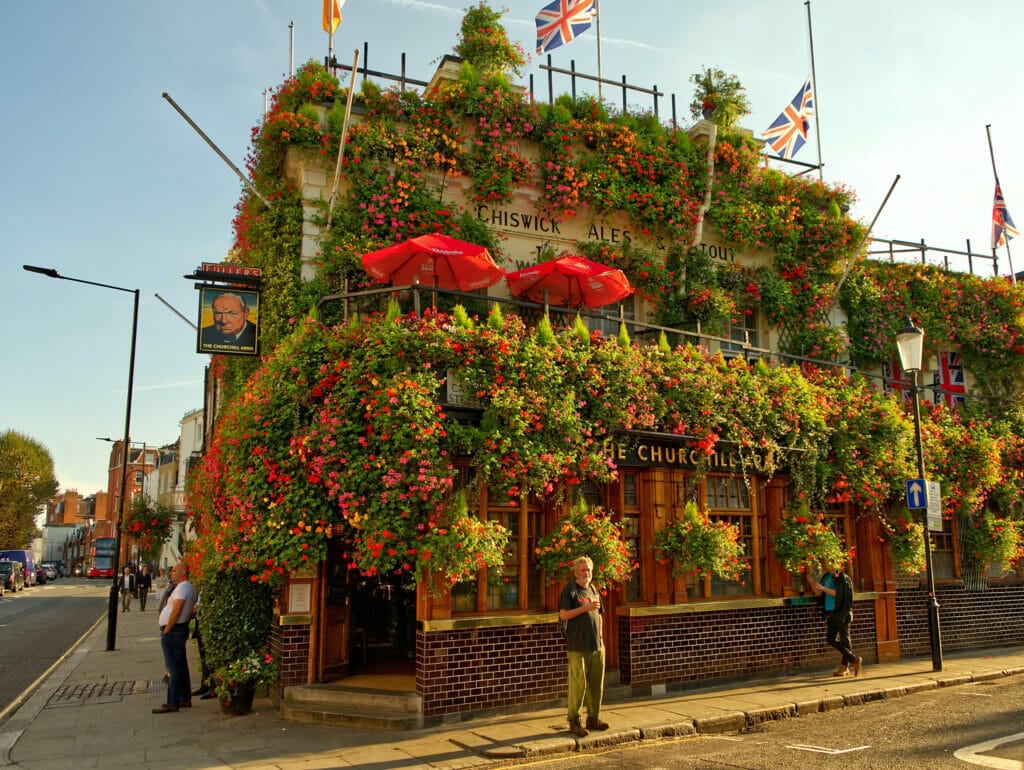 WHAT'S INCLUDED IN THIS TOUR
Local guide
At least four historic pubs
Small-group tour for a more personalized experience
Taste different alcoholic drinks (own expense)
Looking for an opportunity to enjoy delicious craft beers and ales?
Then look no further than Small-Group Tour: Historical Pub Walking Tour of London.
Chances are that when you picture a group of old-fashioned cockneys (London locals), you picture a pub where people are laughing together and beer is flowing.
That's not far from the truth today.
On this quirky London tour, you'll visit four traditional pubs in London Bridge, the City of London, Fleet Street, and Holborn – where you'll try delicious beverages and soak up this uniquely-British way of life.
There will be plenty of opportunities to sample pub grub too and snacks including crisps, peanuts, and pork scratchings.
"We had a blast! Mark was an excellent guide, and gave us so much historical information, much more than I even anticipated. Each pub had a great vibe with it's own unique history. we would do this tour again, in a heartbeat!"
You'll feel like Charles Dickens in no time.
In fact, one of the pubs you'll be visiting was a regular hang-out spot for the novelist.
This tour is best enjoyed in small groups to ensure a more sociable and comfortable day.
⭐️ RATING: 5 out of 5 Stars, 650+ reviews | ⏳ TOUR LENGTH: 3 hours 30 minutes | ✔️ BOOK NOW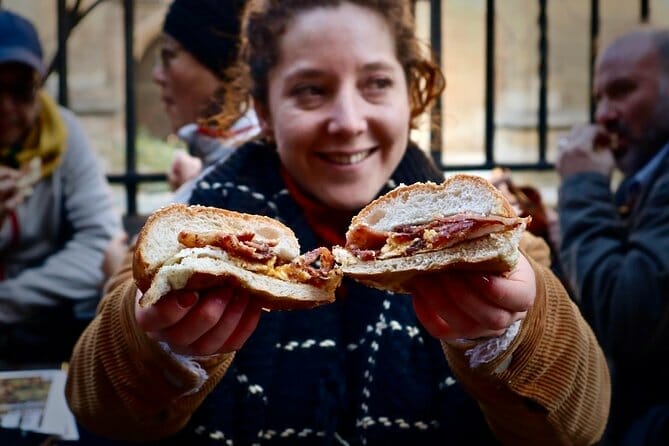 WHAT'S INCLUDED IN THIS TOUR
Up to 8 food or drink items
6 different locations in London's East End
Tour guide
Quirky walking tour in London
This tour promises culinary treat after culinary treat.
It's a mouthwatering day out that's fun for families or groups of friends.
When you think of Britain, you probably picture bacon sandwiches and bread pudding.
But were you expecting salt beef bagels, spicy curries, and creamy artisan cheese?
All these items and more are included on the tour.
"What an interesting, vibrant neighborhood of London. We very much enjoyed our tour, which included some history of the area, as well as varied and delicious foods. There were several other foods tours we looked into taking. Glad we booked this one!"
What British food-tasting event would be complete without a plate of fish and chips and a cup of tea?
Fortunately, the London East End Food Tour includes these delicious items too.
You'll be joined throughout the event by an expert tour guide who will provide interesting information about the multicultural food that combines to make London's incredible food scene.
At three hours and thirty minutes in total, you can afford to savor every bite and take in the sights as you walk between pubs, cafes, and restaurants.
⭐️ RATING: 5 out of 5 Stars, 220+ reviews | ⏳ TOUR LENGTH: 2 hours | ✔️ BOOK NOW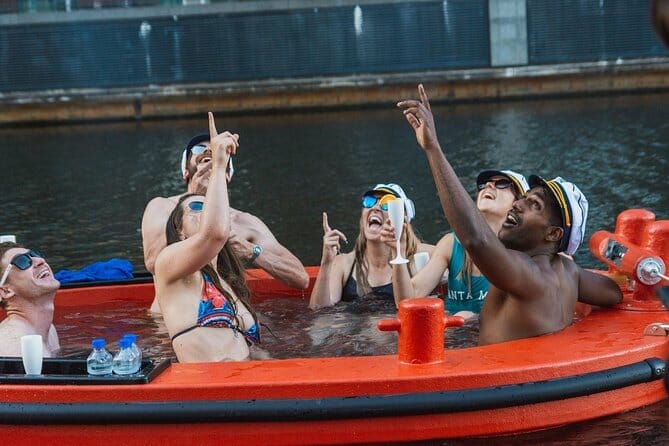 WHAT'S INCLUDED IN THIS TOUR
Tour of London in a hot tub boat
Intimate experience with a maximum of seven attendees
Sightseeing opportunities
100 degrees Fahrenheit hot tub
The Hot Tub Boat Tour in London – London's Most Unique Tour promises a unique activity you've definitely never done before.
You'll love traveling along London's waterways in one of these state-of-the-art hot tubs.
Taking in the city sights, you'll be able to chat with friends and revel in this once-in-a-lifetime memory-making experience.
Perfect for sunny days or the depths of winter, this boat will keep you at a toasty 100 degrees Fahrenheit.
Great news – you can even take food and drink on board.
"Amazing and wonderful experience- the staff were lovely and helpful. Would definitely recommend 10/10"
Remember to take your phone on board with you on this unusual London tour, because this is the perfect opportunity for taking snaps of you and your friends having fun.
Oh, and don't forget to pack your swimwear and towel too!
Don't just take our word for it.
The Hot Tub Boat Tour in London gets 213 5-star reviews – an incredible achievement in a crowded field of city tours.
⏳ TOUR LENGTH: 45 minutes | ✔️ BOOK NOW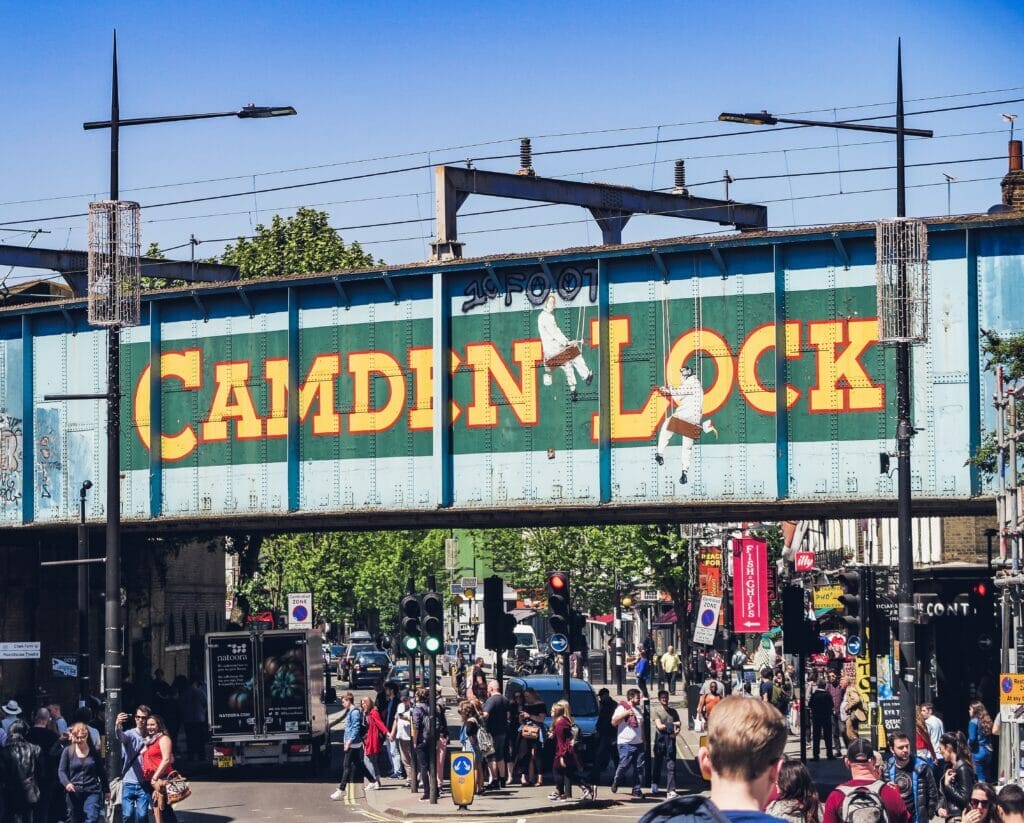 WHAT'S INCLUDED IN THIS TOUR
Lifetime access to the audio files
VoiceMap app for iOS and Android devices
Offline access to audio, maps, and geodata
Walking tour to be enjoyed at your own pace
Fans of people watching and scrumptious food rejoice!
Camden Town's Quirky Characters: A Self-Guided Audio Tour has you covered.
The city of London is famous for its great food and interesting people, and you can expect to find both in Camden Town – one of London's quirkiest and most accommodating places.
This tour is perfect for those wanting a casual day out because there isn't a real-life guide.
Instead, you simply use an app and explore Camden Town at your own pace.
While wandering the inspiring streets, your narrator will tell you tales about the area and there will be an opportunity to grab a bite to eat at the World Street Food Market.
The tour finishes with a spectacular view of the London cityscape.
Your time here is for eating food, looking around, and taking pictures – all while appreciating the history that exists in every brick of this historic capital city.
⭐️ RATING: 5 out of 5 Stars, 650+ reviews | ⏳ TOUR LENGTH: 2 hours | ✔️ BOOK NOW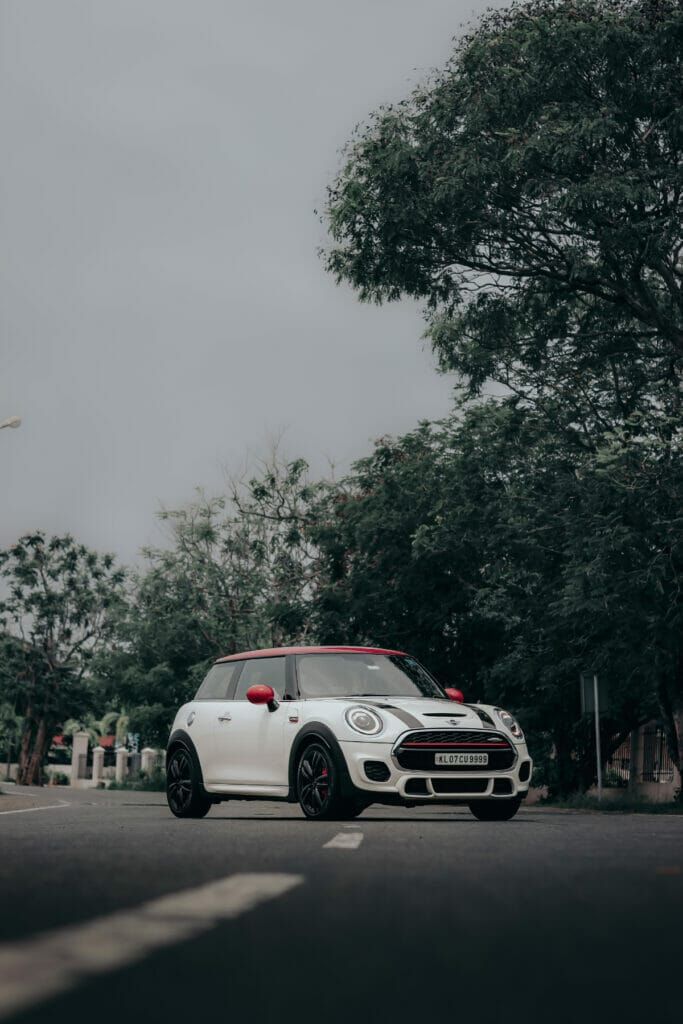 WHAT'S INCLUDED IN THIS TOUR
Hotel pickup and drop-off
Private guide
Tour of landmarks in a Mini Cooper
Photo opportunities
If you've seen the Hollywood blockbuster movies The Italian Job or Mr. Bean's Holiday, then you know that nothing is more British than a Mini Cooper.
This tour promises a tour of the city like you've never experienced before.
Sure – you might have seen Big Ben, Buckingham Palace, and 10 Downing Street from a double-decker bus, but you haven't really experienced London until you've done it in a Mini Cooper.
This tour makes a perfect gift for the motorhead in your family. Promising a great trip, you'll be picked up from your hotel by a friendly driver in a vintage Mini Cooper.
"It was an amazing private tour catered around my husbands likes, the tour guide Stevie Hurst was knowledgeable and friendly. I say this is a must for all! It was my 3rd time in London and this tour was by far the best I have had so far."
From here, you'll see well-known locations like St Paul's Cathedral and lesser-frequented hubs of culture like Borough Market – the oldest market in all of London.
Still unsure?
Don't just take our word for it.
With 624 5-star reviews, you can rest assured that this is a unique experience you'll never forget.
⭐️ RATING: 4.5 out of 5 Stars, 390+ reviews | ⏳ TOUR LENGTH: 6 hours | ✔️ BOOK NOW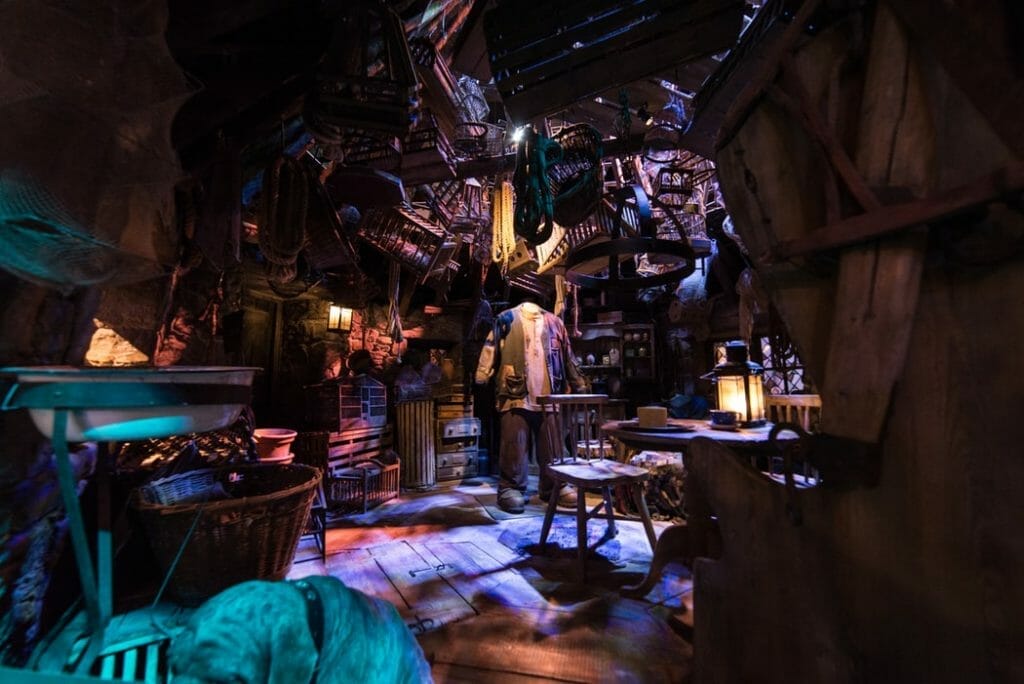 WHAT'S INCLUDED IN THIS TOUR
Fully guided tour of Warner Bros. Studios
Semi-private groups of 8 people maximum
See sets and props from the Harry Potter movies
Train travel
Witches and wizards – this tour is for you!
At the Warner Bros. Studio London, you'll see the sets, props, and costumes that defined a generation of book lovers and movie fans.
Hagrid's Hut, Diagon Alley, and Platform 9 ¾ – it's all here.
"Fantastic job! Really gets into detail with the movies. Worth the trip out of London. Sets are amazing. Guided tour is the way to go. You get into a deeper detail of the sets with a tour guide."
You can visit The Making of Harry Potter without a tour guide, but the added value they bring is 100% advised.
Your tour guide will escort you on the train to the event and knows all about the Harry Potter world.
They're on hand to provide fun facts and make sure you find everything you're looking for.
After the guided tour comes to an end, you can then explore the Wizarding World at your leisure.
Don't forget to try a butterbeer ice cream and buy some Harry Potter souvenirs while you're there.
⭐️ RATING: 5 out of 5 Stars | ⏳ TOUR LENGTH: 2 hours | ✔️ BOOK NOW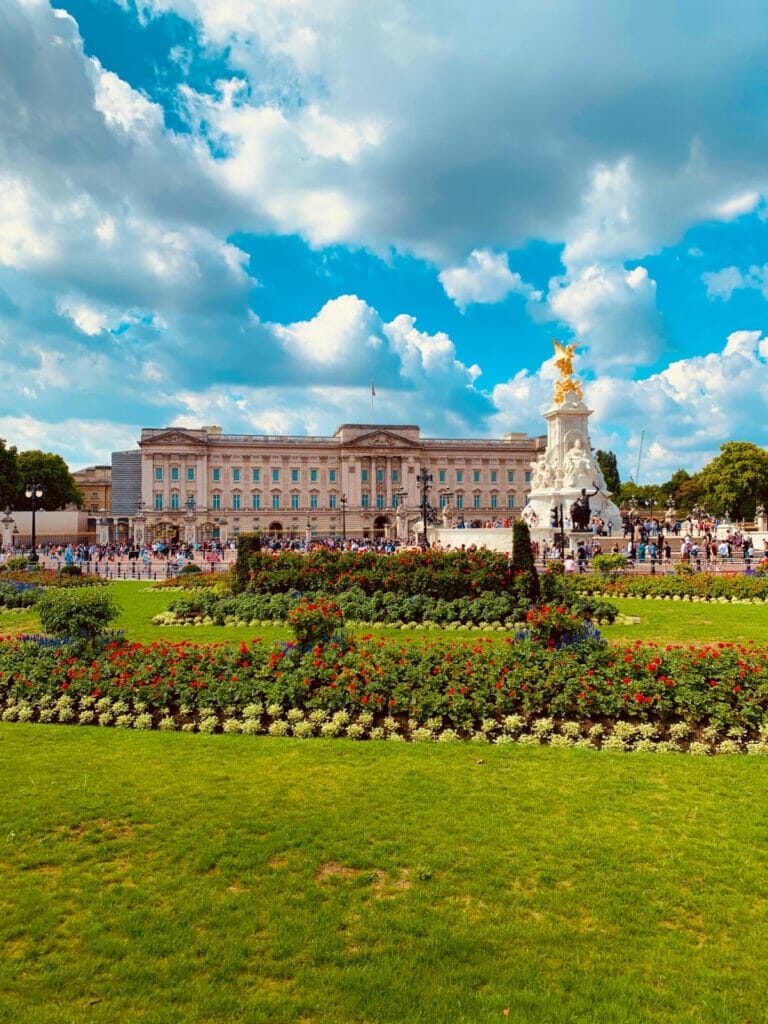 WHAT'S INCLUDED IN THIS TOUR
Expert local knowledge from your tour guide
Hear stories about London life
See Buckingham Palace, St. James' Park, and Trafalgar Square
A chance to see things most tourists miss
London with a Local (Historical) is the perfect activity for those seeking a tour with a difference.
Unlike other London tours, this one includes a genuine Londoner – which adds authenticity to the sightseeing experience.
You'll spend most of your day seeking out the world-famous landmarks, but will also hop between lesser-known spots such as Green Park.
Piccadilly Circus, the West End, St. James' Palace, Westminster, and Buckingham Palace – they're all included.
"Having lived in London for 15 years I didn't think there was much here I hadn't seen or knew about – how wrong could I have been! Chris gave a very entertaining and knowledgeable tour where I discovered new and fascinating things about the city I call home."
Being a tour just for your traveling party means you'll have plenty of opportunities to ask questions and identify alternative places you might like to visit.
Your time in London is for people watching, sightseeing, and hearing stories about Londoners past and present.
If you want an opportunity to be shown around London without a big group of people, this is the tour for you.
⏳ TOUR LENGTH: 4 hours | ✔️ BOOK NOW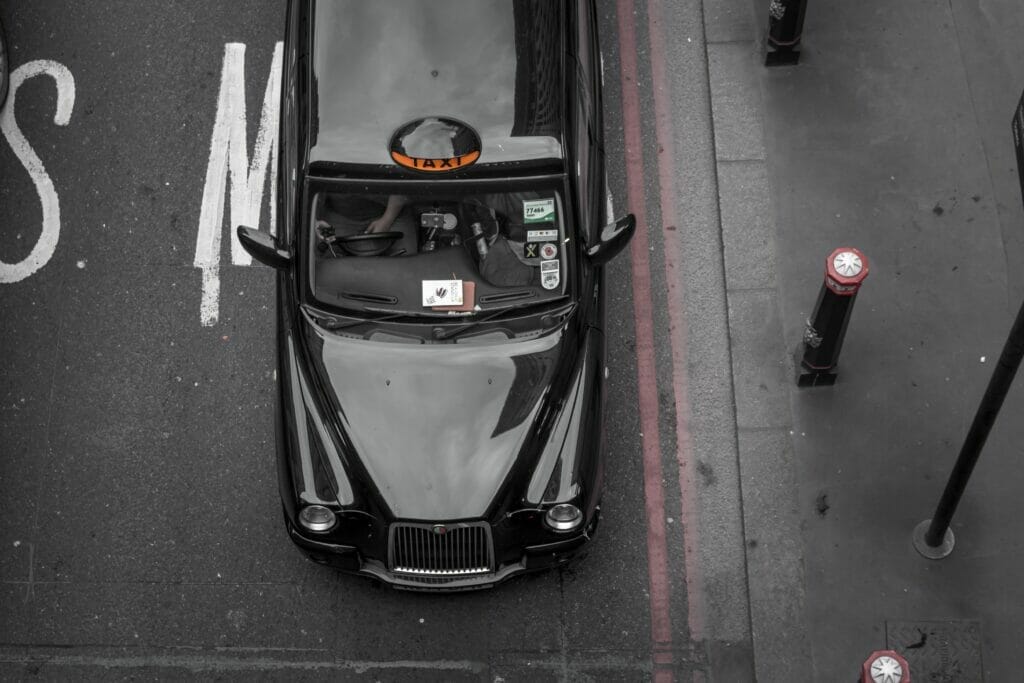 WHAT'S INCLUDED IN THIS TOUR
Private guide
Air-conditioned vehicle
Bottled water
A flexible schedule of scary sightseeing
This black cab tour of London promises to frighten the socks off of you.
Moving between nine spooky locations, you'll hear tales about London's twisted past and devilish secrets from an entertaining taxi driver.
There's something for everyone on this spooktacular tour.
Shiver in fright as you see the execution dock, Tower of London, and Old Bailey.
At Somers Town, you'll see the birthplace of Mary Shelley who created Frankenstein, and look for vampires at The Parish Church of St John-at-Hampstead.
Fortunately, the Hackney carriage you'll be transported in has air-conditioning – which you'll need to cool down amidst the panicked tales of witches, ghosts, and Jack the Ripper.
Bloodcurdling stories of murder, treason, war, and ghouls – it's all included in this tour.
Book today, if you dare!
⭐️ RATING: 5 out of 5 Stars, 10+ reviews | ⏳ TOUR LENGTH: 4 hours | ✔️ BOOK NOW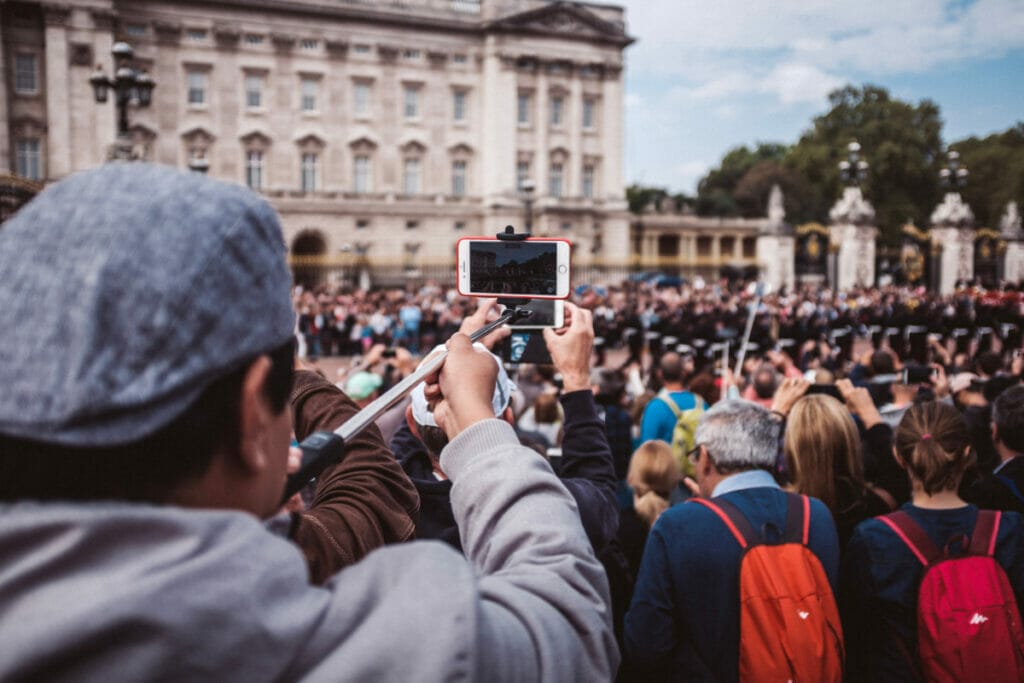 WHAT'S INCLUDED IN THIS TOUR
Professional photographer
Learn how to take great snaps
Visit famous landmarks
Learn about different types of camera
This tour involves the classic landmarks of London, but with a twist.
Your tour guide isn't just a knowledgeable London expert but they're also a professional photographer with an eye for taking great pictures.
Expect to visit Trafalgar Square, Piccadilly Circus, and Leicester Square as you learn how to capture great moments.
Your guide knows how to use any camera, and so can support you in getting the most out of your own camera regardless of the make or model.
"Excellent, Lou gave me extremely good advice on ways to improve my photography. I learned a great deal about more fully utilising the capabilities of my camera. I feel more confident in composition and better exposure and sharpness in my photos. Would recommend to beginners and more experienced photographers."
You'll take pictures of Big Ben, the London Eye, and the suited guards at Horseguards Parade.
The best part of this tour – you can convince all your friends back home that you took your vacation snaps without any help.
This tour is best enjoyed in smaller groups of just you or you and one other person.
⏳ TOUR LENGTH: 4 hours | ✔️ BOOK NOW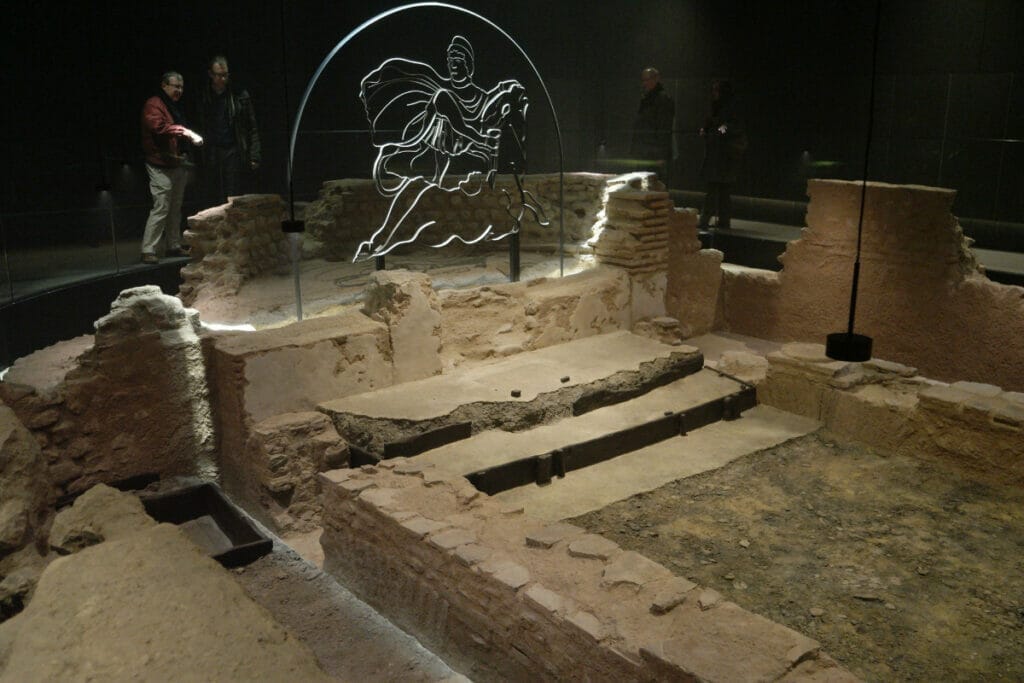 WHAT'S INCLUDED IN THIS TOUR
Learn about historical events
See the Monument to the Great Fire of London
Details about mythical symbology
Expert tour guide
You'll be familiar with the many things to see in London, but have you ever wondered what secrets exist beneath the streets and in the sky?
The London City Dragon Tour promises a quirky experience with a tour guide who will share the myths and fables of the UK's capital city.
Expect to hear about mythical symbols, astrology, and ancient history.
You'll start the tour at the London Stone – a sacred item steeped in magic.
Weaving through Roman temples and old churches, discover the lore and religious elements that define the city's history.
The tour ends at Cleopatra's Needle – a majestic item you wouldn't expect to find in the UK.
It originally stood in Ancient Egypt and it's a delightful photo opportunity.
Suspend reality and delve into the mysterious parts of the city.
Don't suspend reality so long that you forget to pack your lunch though!
⏳ TOUR LENGTH: 3 hours 30 minutes | ✔️ BOOK NOW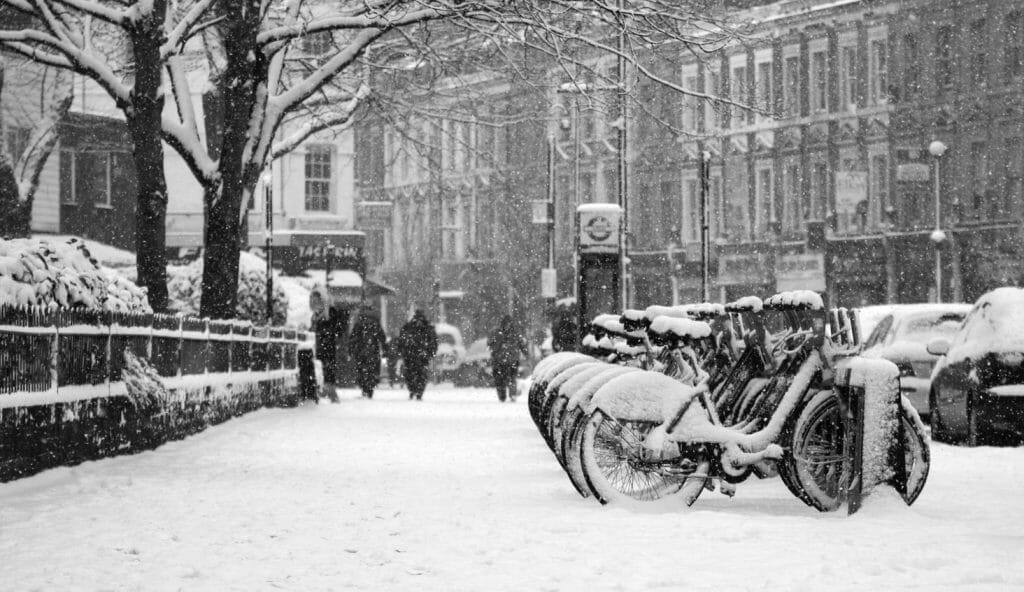 WHAT'S INCLUDED IN THIS TOUR
Luggage storage
A bike for you to use
See the most famous London landmarks
A helmet
Walking tours of the UK capital are great.
They get you moving, burn calories, and include all the spots you'd expect to see.
But how can you take your tour to the next level?
Enter – bikes.
The Private Family Bike Tour of London is a quirky alternative to walking and promises a tour you'll never forget.
Great for all cycling abilities, your tour guide will set a pace that works for you and keep you and your family entertained with stories, facts, and local insight.
You'll pass at least 19 incredible locations which include bridges, ancient Egyptian sculptures, and parks before arriving at Banksy Tunnel where you'll be invited to get artistic and graffiti.
You won't need to pack any food with you, as this has been factored into the tour.
You'll stop at The Lamb and Flag in the stunning Covent Garden piazza and sample delicious food and local beer.
⭐️ RATING: 5 out of 5 Stars, 25+ reviews | ⏳ TOUR LENGTH: 2 hours | ✔️ BOOK NOW
WHAT'S INCLUDED IN THIS TOUR
Qualified tour guide who is also a magician
Hear tales of great illusionists
Private tour
The opportunity to ask questions about London's magic past
If magic tricks, history lessons, and famous London landmarks are your thing, then look no further than the London Magic Tour.
You'll follow a qualified guide through London's iconic West End and hear tales of magic, mystery, and lore.
What makes this tour extra special and completely unique is that your guide is an official member of the Magic Circle – and so expect to see mindboggling tricks performed before your very eyes.
Your guide is brimming with facts they can't wait to share with you.
"My family and I went on Jennifer's Magic tour of London. We all loved it! She performed some intriguing tricks while telling us about the known as well as the secret parts of St James's Jennifer has such an easy manner and has the knack of talking about some of the more complicated history in a fun way"
They can tell you all about magic in Shakespearian times and discuss the differences between superstition and magic spells.
This is a private tour, meaning you can take the driving seat and ask as many questions as you like. Just don't ask how the magic happens.
That's a secret!
⏳ TOUR LENGTH: 2 hours 30 minutes | ✔️ BOOK NOW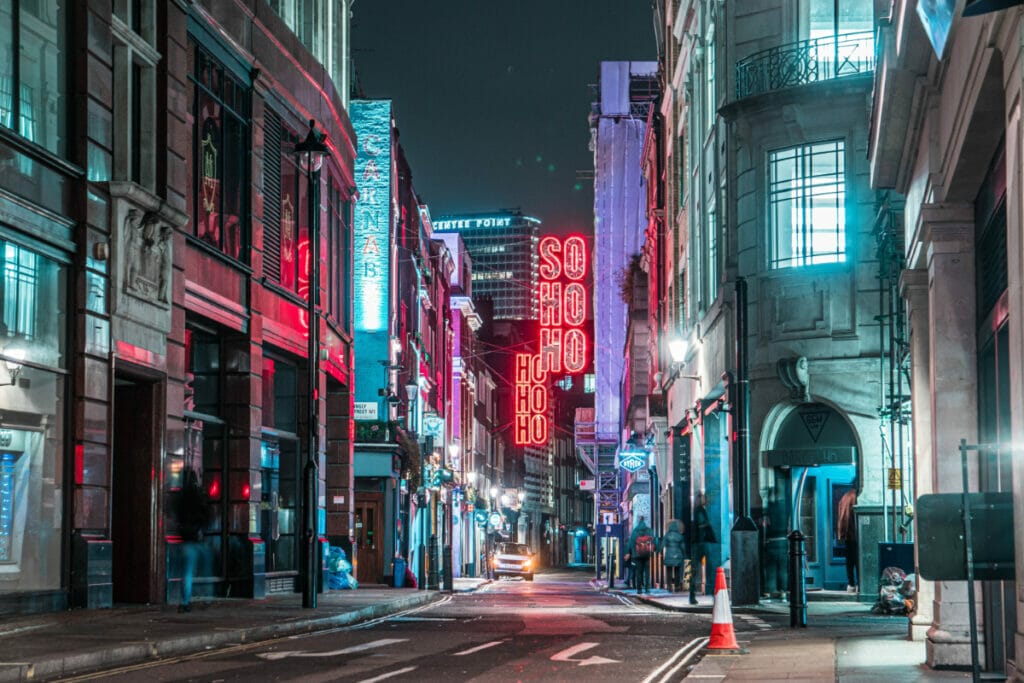 WHAT'S INCLUDED IN THIS TOUR
Private tour for your traveling party
Walking tour of Soho
See iconic spots from the movie including Cafe De Paris
A knowledgable tour guide
If you've seen the 2021 blockbuster hit Last Night in Soho, chances are you were blown away by spectacular locations and buildings.
It was a stunning visual display, and this tour is your chance to step into the movie.
The Private Last Night in Soho Movie Walking Tour in London promises over two hours of sightseeing.
60s London shines through on Carnaby Street while the bright lights of Piccadilly Circus will have you breathless.
There's the option to be picked up from select hotels, which is ideal for those wanting to avoid that awkward moment trying to find your tour guide.
Your guide loves Last Night in Soho and this enjoyment of the film shines through in their storytelling and knowledge sharing.
If you loved the movie, or just fancy learning about London in the 1960s, this is the tour for you.
⭐️ RATING: 5 out of 5 Stars | ⏳ TOUR LENGTH: 8 hours | ✔️ BOOK NOW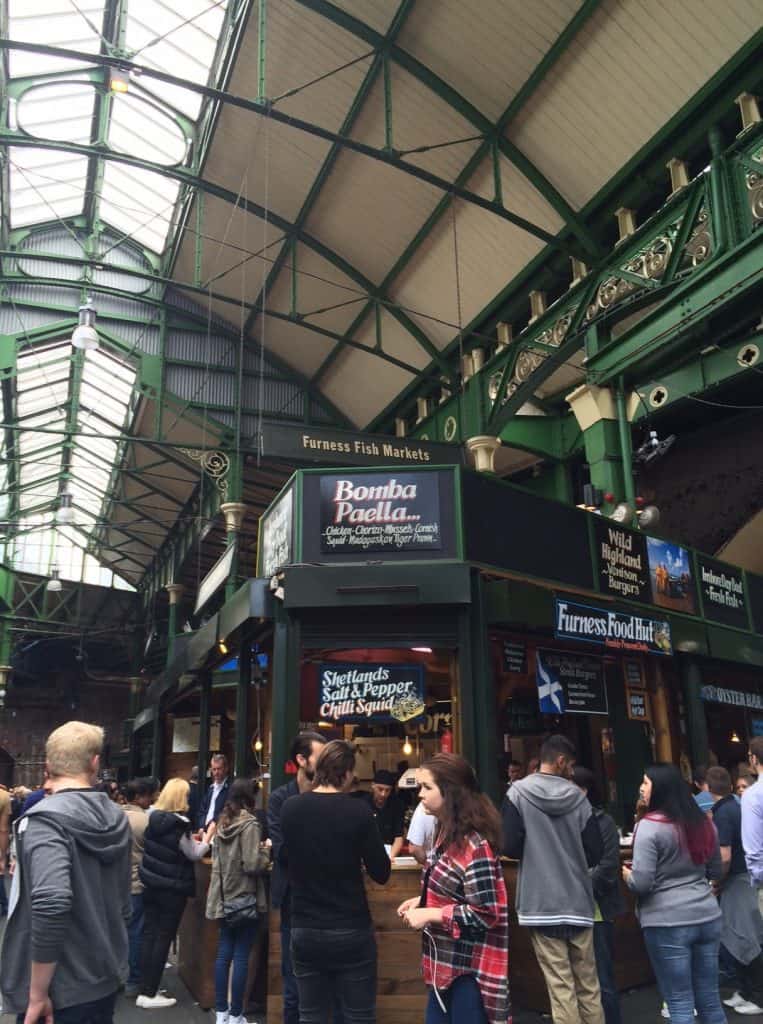 WHAT'S INCLUDED IN THIS TOUR
Air-conditioned transportation
Parking fees covered
An expert guide
Quirky stalls selling vintage items and delicious food
The London Market Full Day Private Tour is a fantastic pick for shoppers and fans of all things vintage.
Famous for its portrayal in movies including Bedknobs and Broomsticks, London has a thriving market scene which includes Portobello Market, Camden Market, and Borough Market.
Expect to visit five markets in total as you travel across the city.
"From the start Ahmed was welcoming and caring. He guided us through the various Market places and parks around London making sure that we were safe at all times. Ahmed was very knowledgeable about the history of London which made it even more exciting."
You'll spend eight hours moving between market stalls looking for bargains and chatting with local stallholders.
This is as authentic an experience as they come.
Your expert guide knows the best stalls at each market, so don't forget to ask for their top tips for finding great items including clothing and crafts.
A lunch stop allows you to get a bite to eat before carrying on scouring the market.
Be sure to buy a few souvenirs for family and friends back home.
⏳ TOUR LENGTH: 1 hour 30 minutes | ✔️ BOOK NOW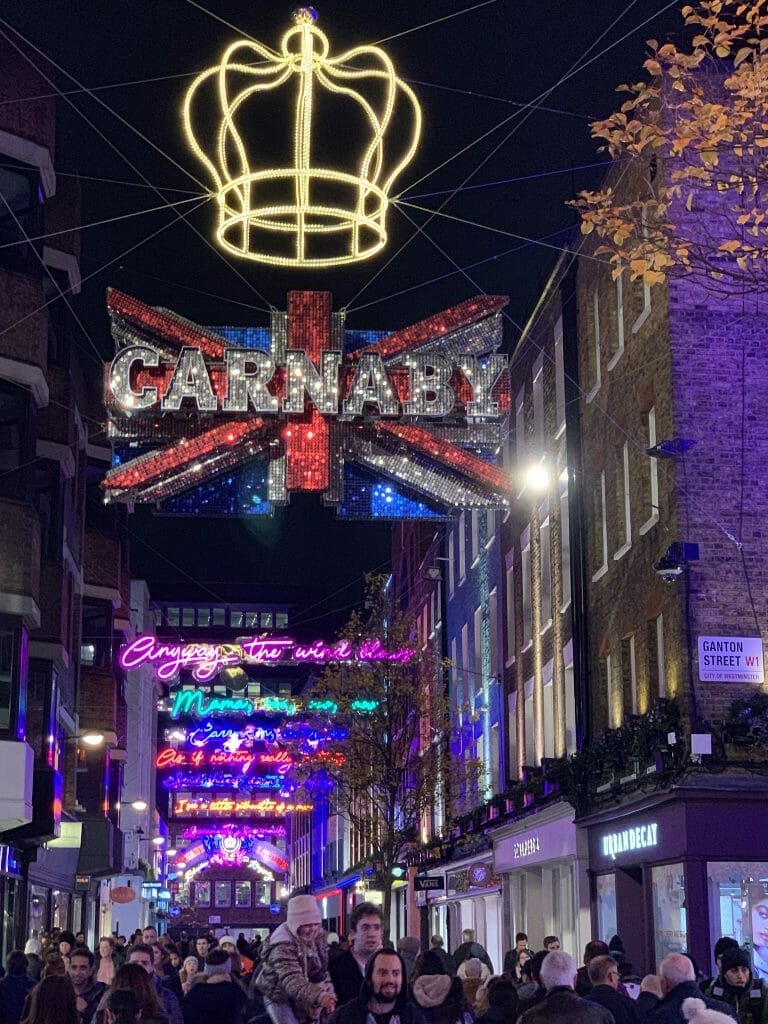 WHAT'S INCLUDED IN THIS TOUR
Cinematic photoshoot
Coffee and tea
10 high-resolution, professionally-edited images
Opportunity to bring along family and friends
Looking to get an iconic new profile picture this Christmas?
Then the Legendary Christmas Photoshoot in London is the tour for you.
You'll be escorted around London by a well-known photographer and magazine editor who is an expert in their field.
They've worked for huge global brands, meaning you can trust that their skill and attention to detail is second to none.
Over tea or coffee at Carnaby Street, you'll discuss the pictures you want to be taken and then set off on a journey to Covent Garden, Regent Street, and Oxford Street.
You'll have pictures of yourself taken in each location under dazzling lights and near famous landmarks.
The experience doesn't stop there.
Your professional guide will edit your images to bring out the best lighting and colors, before sending you ten high-quality pictures that you can upload to social media, send to family and friends, or set as your new profile picture.
⭐️ RATING: 5 out of 5 Stars, 10+ reviews | ⏳ TOUR LENGTH: 3 hours 30 minutes | ✔️ BOOK NOW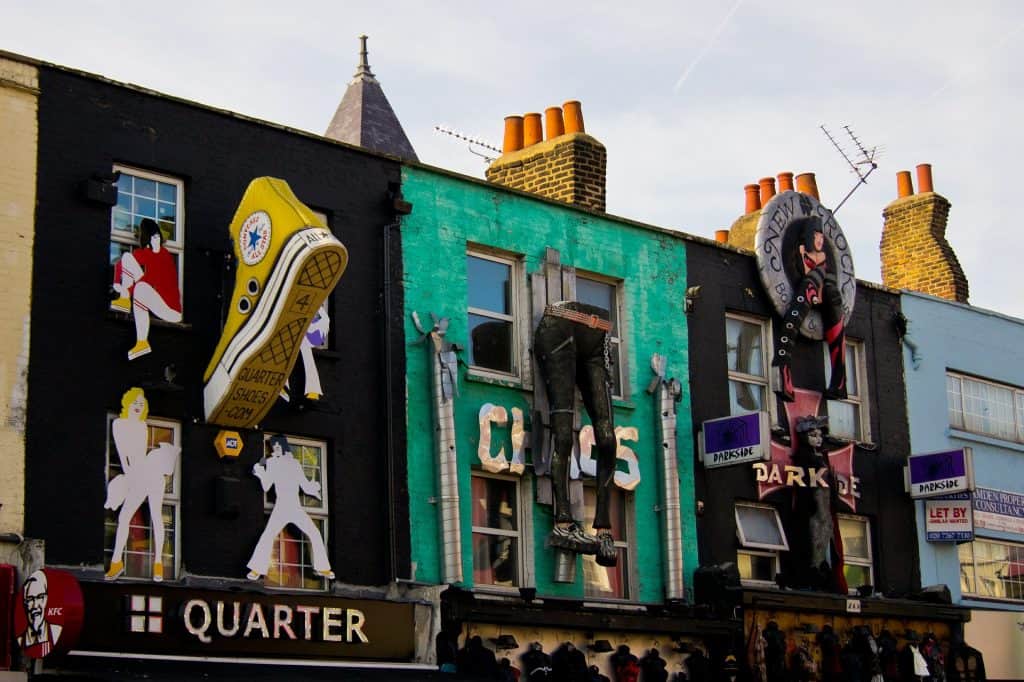 WHAT'S INCLUDED IN THIS TOUR
Professional local guide
Transport by air-conditioned coach
See where Rod Stewart lived
See Pink Floyd's studio
Keith Richards once said, "everyone talks about rock these days; the problem is they forget about the roll".
Fear not, Keith.
The London Rock Music Bohemian Soho and North London Tour includes both rock and roll.
"My daughter, granddaughter and I really enjoyed this tour. Our guide was so knowledgeable about the history of rock and roll in London. I would highly recommend this small group tour."
Fans of 60s, 70s, and 80s rock classics will love this once-in-a-lifetime experience.
Your local guide is a massive rock and roll fan, and it shows!
They'll fill the 3 hours and 30 minutes journey across London with fun music facts and lesser-known information about those in the Rock and Roll Hall of Fame.
Expect to see the famous Abbey Road crossing from The Beatles' vinyl cover, and hear tales from the musical history of Britain.
You'll spend time imagining how the rockstars live as you spot the homes of Rod Stewart and Sting and see the studio where Pink Floyd recorded their iconic tracks.
⭐️ RATING: 4.5 out of 5 Stars, 6+ reviews | ⏳ TOUR LENGTH: 2 hours | ✔️ BOOK NOW
WHAT'S INCLUDED IN THIS TOUR
Professional guide
Trace the steps of James Bond
See the spots where dozens of films were made
View stills from the featured movies
With more than 100 superhero movies having been released since 2010, it's no wonder that London expertly caters to superhero fans.
The Superhero London Tour offers the chance to compare stills from your favorite movies with real-life locations. I
f you love superhero movies, you'll see filming sports from Wonder Woman, Fantastic Four, and Batman Begins.
Comedy movie fans, rejoice!
As part of this unusual tour, you'll see the filming locations from Johnny English Reborn and Austin Powers' Goldmember.
We're confident you've seen at least one of the movies on this tour – with over 30 to choose from.
Even if you haven't, you'll still pass the usual landmarks like the British Museum and London Eye.
Here's a top tip for you.
"Thoroughly enjoyable tour with Richard who was an engaging, enthusiastic and knowledgeable guide. We went home and watched one of the films he recommended and had fun spotting the locations involved."
Make a note of the movies you've not seen and watch them when you get back home.
It's even more fun watching movies when you've seen the London locations.
⭐️ RATING: 5 out of 5 Stars | ⏳ TOUR LENGTH: 2 hours 30 minutes | ✔️ BOOK NOW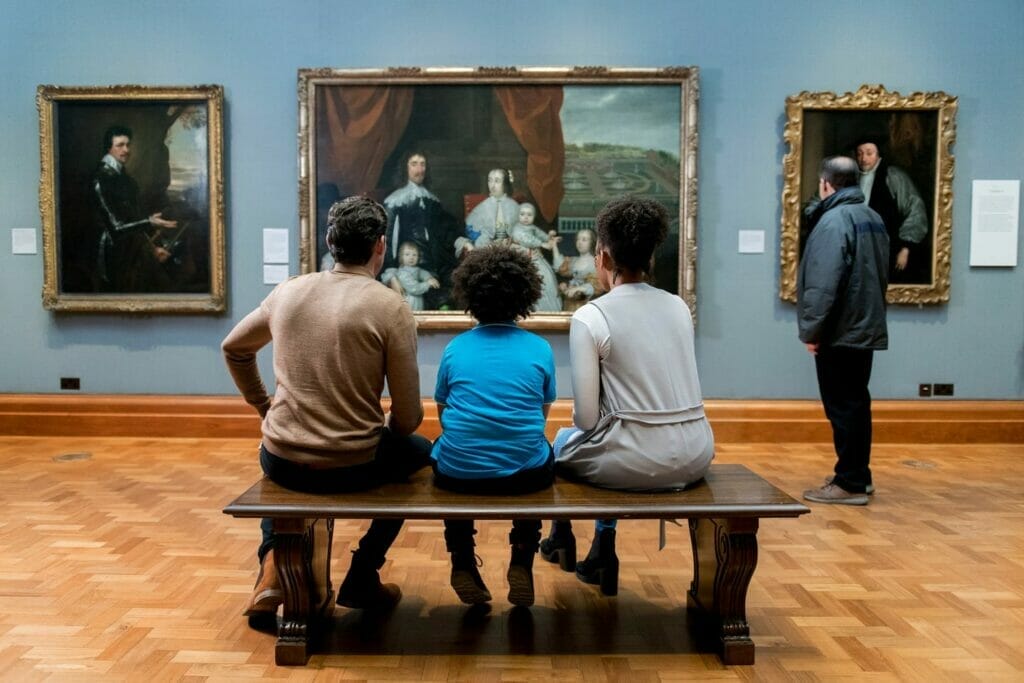 WHAT'S INCLUDED IN THIS TOUR
A licensed art guide
Small-group tour with no more than a dozen attendees
Gain local insight into London's contemporary art scene
Art galleries across two key locations – St. James' and Mayfair
Looking for a classy day out visiting London's best contemporary art galleries?
Hoping to better understand the art in front of you and gain insight into how the contemporary art scene in London flourishes?
Then you've come to the right place.
This tour invites you to visit several art galleries with a licensed guide who is ready to share their love of modern art.
Being on a small group tour means you'll have a leisurely afternoon taking in the drawings, paintings, and artwork at your own pace.
You'll spend the time in the London districts of Mayfair and St James – famous for their art galleries.
If you're only staying in London for a short while, this is the best way to pack as many galleries as possible into a single day.
There's lots to see and learn.
"I really enjoyed this tour of central London galleries! Gwen is a lovely and very skilled tour guide with a lot of knowledge on the art and architecture in the area. Even though I'm an arts professional myself, I felt I learned new things from the tour, and Gwen also shares some very funny facts!"
⭐️ RATING: 5 out of 5 Stars, 20+ reviews | ⏳ TOUR LENGTH: 6 hours | ✔️ BOOK NOW
WHAT'S INCLUDED IN THIS TOUR
A guide who knows everything about The Beatles
Learn about The Beatles history and trivia
Bottled water and snacks
Pickup and drop-off available from your location
If you're browsing through this list thinking 'help, I need somebody, help, not just anybody, help', then that means you've got The Beatles' song Help! stuck in your head.
In this case, the London Beatles Tour might well be the right tour selection for you.
Scream like a fangirl from the 1960s as you embark on this incredible journey of musical triumph.
The unexpected rise of the Fab Four is chronicled in this experience, as your guide delights you with Beatles tales and facts.
""I cannot say enough great things about this experience and how WONDERFUL our tour guide and London cabbie, Peter is! If you are a Beatles fan, this is the ONLY way to see all the various Beatle sights in London!"
At Abbey Road Studios, you'll see where the magic happened and have the opportunity to take a picture of yourself on the famous Abbey Road crossing.
To enhance this experience even further, you'll be picked up from your location in a classic London black cab.
With any luck, there might even be some Beatles songs playing on the radio!
Hey! Want to use our trusty guides to the best tours in other places across the UK? Check these out!