This post contains affiliate links for which I may make a small commission to help keep the site running. You will not be charged extra for these items had you not clicked the links. Thank you for your help to keep the site running!
Ready to learn about your favorite authors and stories while touring London?
You've come to the right place, as we're going to explore the best 9 literary tours in London – all led by expert guides who want to share their love of literature with other bookworms.
If you're like, just cut to the chase already, then don't worry.
The best London literary tour is this Literary Pub Crawl and Tavern Tour in London.
London has been home to dozens of talented authors.
It has inspired some iconic works of literary art.
Learn all about these English classics on a tour in London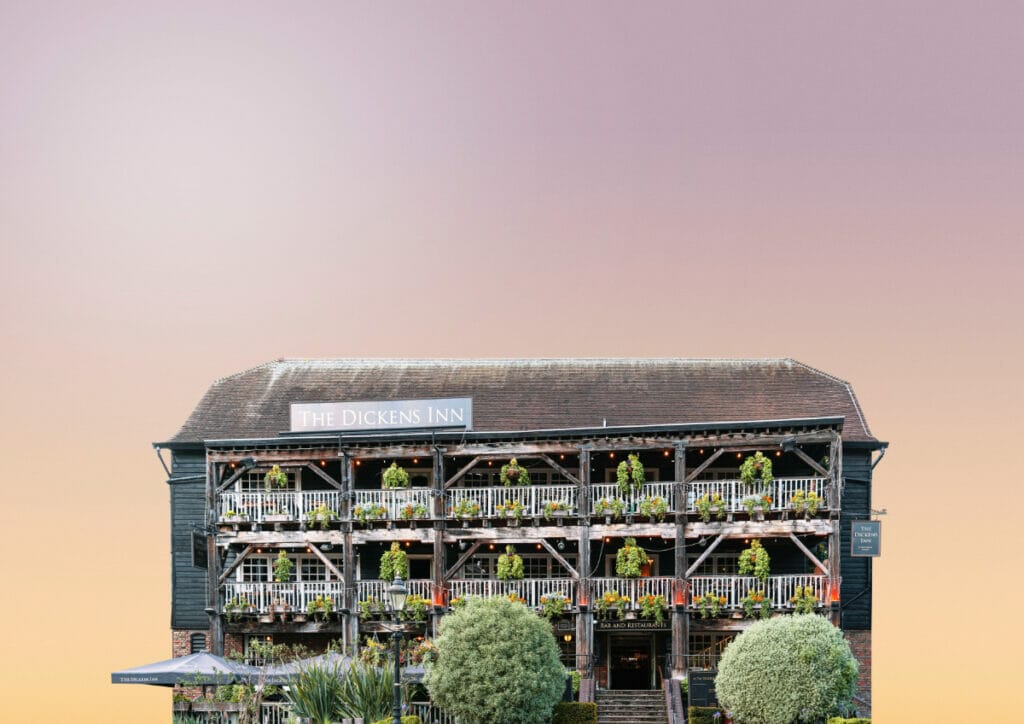 If you want to see what your other options are, here are 8 more tours that are definitely worth your time, including London literary walks, literary pub crawls in London, and literary tours of London.
So let's get into the list of the best literary tours in London so you can book it already!
PS – booking in advance is highly, highly recommended so you don't miss out.
Hey! Want more honest UK tips and planning advice? Click here to join my London and UK Travel Tips Facebook group, where I can answer more of your questions!
Easy Guide: Best London Literary Tours
⭐️ RATING: 4.5 out of 5 Stars, 46+ reviews | ⏳ TOUR LENGTH: 3 hours | ✔️ BOOK NOW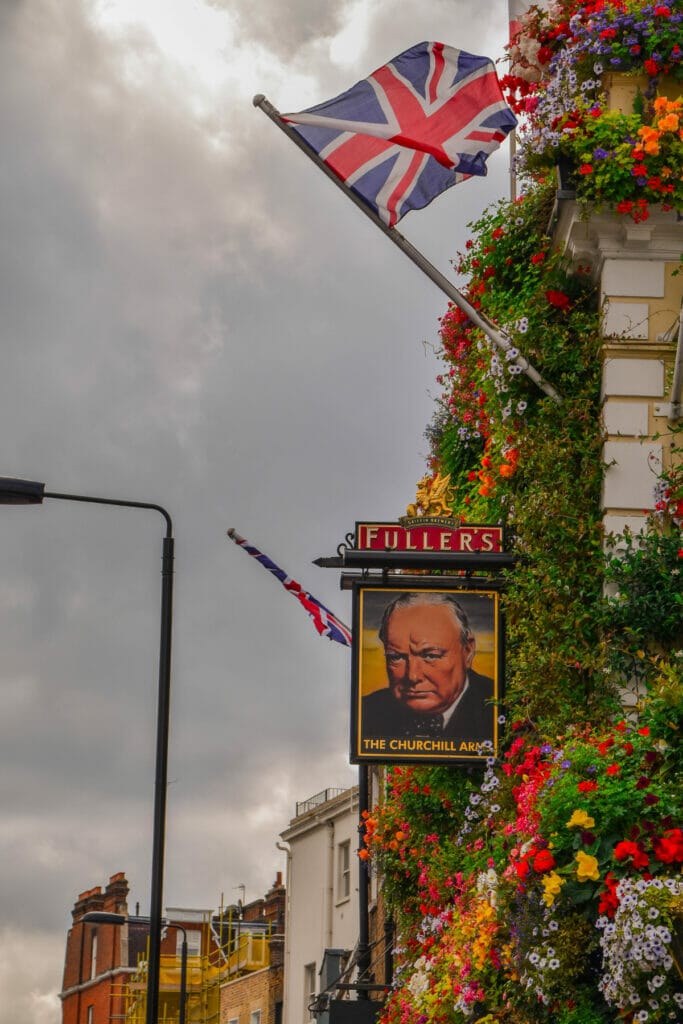 WHAT'S INCLUDED IN THIS TOUR
Walking tour of Soho and Fitzrovia
Live entertainment with literary walking tour London
Learn about historic and modern day creatives
British pub quiz
This walking tour will take you all over Soho and Fitzrovia.
You'll visit the historic haunts of people like Virginia Woolf, Karl Marx, and George Orwell.
You'll also get to see places that are linked to more modern creatives, such as Paul McCartney and Damien Hirst.
Many creative people find their inspiration at the local pub.
As you visit some of these places, you'll understand why.
Learn the history of these places as well as the people who frequented them.
"Fantastic experience! Richard, our tour guide, was a wealth of knowledge and charismatic. We learned a lot and drank a lot and we're sorry it had to end."
Your tour guide will share so much information!
You'll also be able to listen to readings and even participate in a British pub quiz.
The readings of poetry and select samples of stories will help you to truly envision London life throughout the ages.
Immerse yourself in history and literature during this pub crawl!
⭐️ RATING: 5 out of 5 Stars, 2,500+ reviews | ⏳ TOUR LENGTH: 3.5 hours | ✔️ BOOK NOW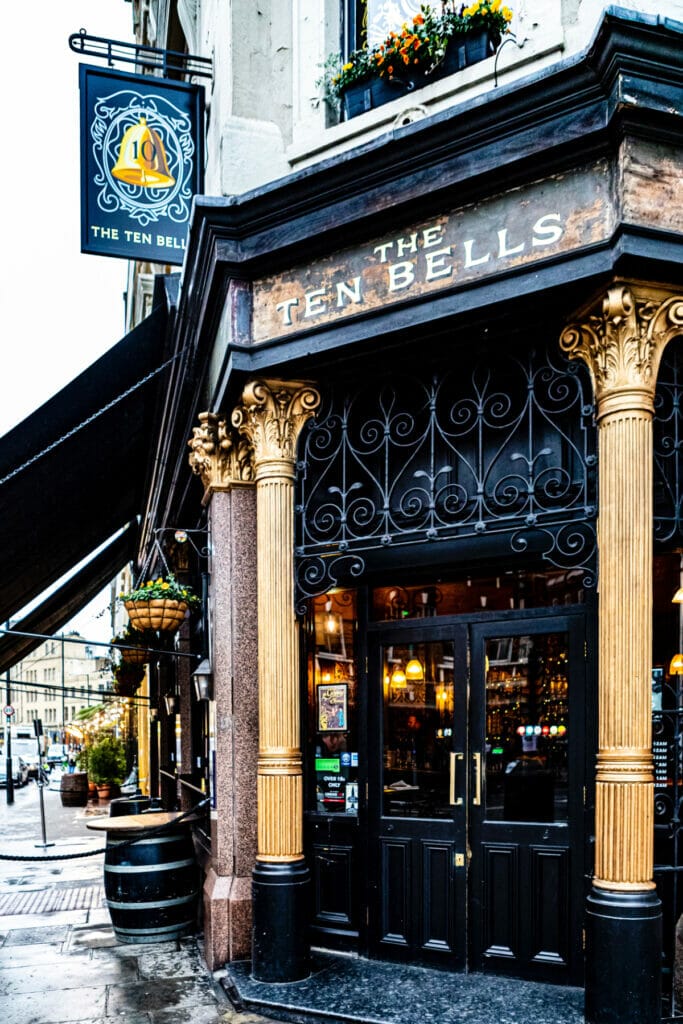 WHAT'S INCLUDED IN THIS TOUR
Small group capped at 14 guests
Pass by 10 locations
Time to enjoy a drink
Informative tour guide
If you love a good pub crawl, why not try a pub walking tour?
Your guide will share the stories of many historic pubs.
Where did Charles Dickens, Alfred Lord Tennyson, and Sir Arthur Conan Doyle go for a pint?
Learn about their favorite haunts and see the world that inspired some of their iconic stories and poetry.
You'll stop at four (or more) historic pubs to grab a pint.
Whether you prefer a local ale or cider, you'll be able to drink something that appeals to you.
Learn about London's drinking culture through the ages.
"History, a little exercise, and fantastic pubs – what's not to love. Our tour operator was fantastic, very knowledgeable and very personable and lots of fun – tour is limited to small small groups, so book before you get here."
You might be surprised at some of the interesting factoids you will learn!
The traditional London pubs on this tour will give you a good idea of what an authentic British pub should be like.
Many of them still feel as though they are from a time in the past.
This tour will allow you to transport yourself to the days of some of the world's most prolific authors.
⭐️ RATING: 5 out of 5 Stars, 5+ reviews | ⏳ TOUR LENGTH: 2-3 hours | ✔️ BOOK NOW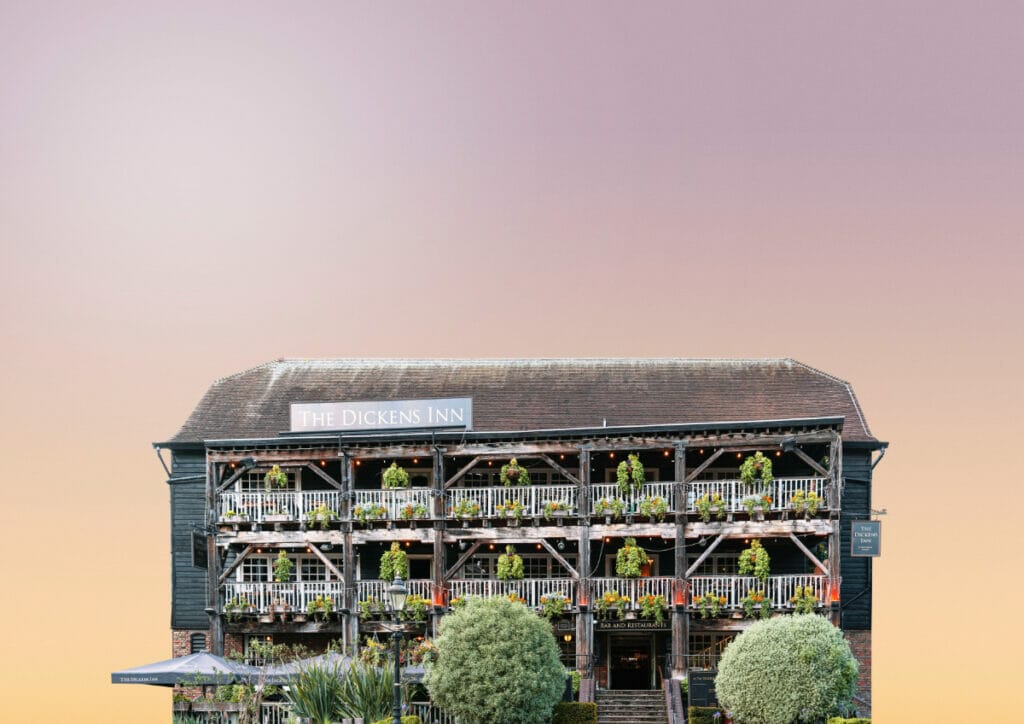 WHAT'S INCLUDED IN THIS TOUR
Private group tour
Professional guide
Christmas cheer all year
7 attractions from Dickens's life
Fans of Charles Dickens will love this tour!
Even if you're not a huge fan of Dickens, if you love the Christmas Spirit, you might like this tour.
Since Dickens wrote many stories that we remember during the holiday season, you'll be able to reminisce over Christmas memories no matter what time of year!
"As we set out, we laughingly warned Richard, our guide, we were true Dickens's nerds…and boy did he not disappoint! Not only did we see actual locations that inspired Dicken's writing, but we learned a lot about the man himself. Richard, a natural storyteller, made this one of the highlights of our trip!"
You'll stop at many places that inspired Dickens's iconic stories.
You'll start at the Inner Temple and head to Ye Olde Cheshire Cheese, of David Copperfield fame.
Visit the Royal Exchange Building London and a few other places Scrooge visited in A Christmas Carol.
You'll visit one of the author's favorite pubs as well as his favorite chop house.
The Hellfire Club convened in both of these places!
The tour will end in Leadenhall Market.
Many Harry Potter fans may recognize this place, but it's also part of an iconic scene in A Christmas Carol.
Find out which scene on the tour!
⭐️ RATING: 5 out of 5 Stars, 20+ reviews | ⏳ TOUR LENGTH: 3 hours | ✔️ BOOK NOW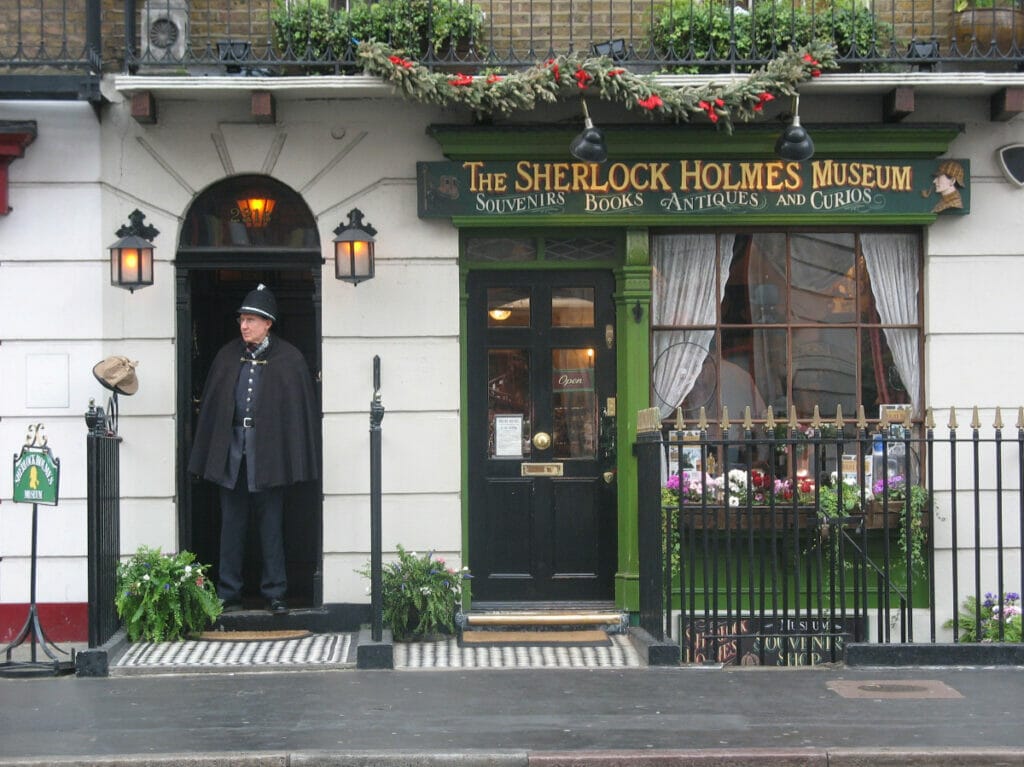 WHAT'S INCLUDED IN THIS TOUR
Hotel pick-up and drop-off
Comfortable mini-coach
Sherlock Holmes museum
Visit filming sites
Sherlock Holmes has been a favorite literary character for ages.
As the world changes, the world's love for this detective stays the same.
On this tour, you can learn all about Sherlock Holmes.
Walk in Sir Arthur Conan Doyle's footsteps.
See what his world was like and how he brought Sherlock Holmes to life.
You'll visit the detective's home, museum, and souvenir shop.
You'll also tour many filming sites for the popular BBC TV series about this sleuth.
Your guide will share loads of knowledge with you.
"It's hard to say which part of this tour was the most exciting. Kevin, our tour guide made every part of the trip so interesting and our grandchild flipped over following Sherlock's story. Wished we could have spent more time with kevin"
You'll learn so much about Holmes, Dr. Watson, and Sir Arthur Conan Doyle.
You will stop at 16 locations to learn about their links to Sherlock and take a few pictures.
You can also visit Torrington Square and Bloomsbury.
Both of those places are quite instrumental for the creation of the Sherlock Holmes we know and love today!
⭐️ RATING: 4.5 out of 5 Stars, 4+ reviews | ⏳ TOUR LENGTH: 40 minutes | ✔️ BOOK NOW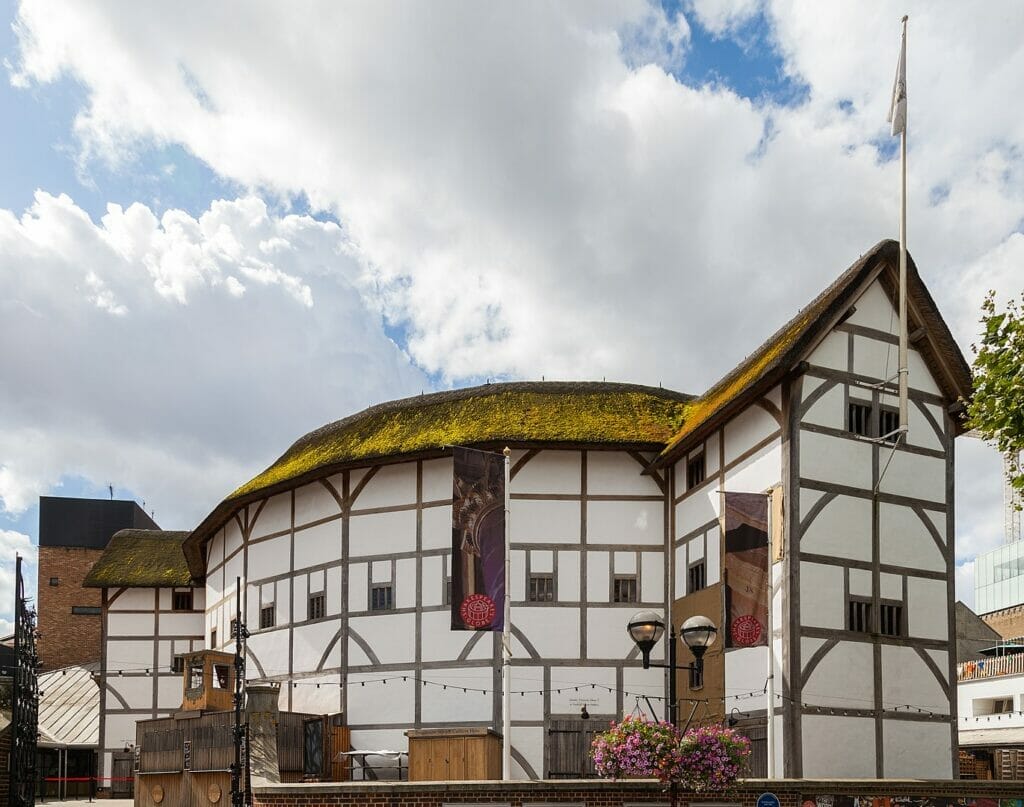 WHAT'S INCLUDED IN THIS TOUR
Self-guided walking tour
Leisurely tour at your own pace
Offline chapter and powerful mapping
Lesser-known facts about Shakespeare
This self-guided tour is a casual way to explore Shakespeare's London.
It's extremely affordable and doesn't take too long.
This is perfect for anyone who would love to learn about Shakespeare, but is too busy doing other activities throughout their London vacation!
You'll be provided with audio commentary, music, and poetry to commemorate William Shakespeare.
Walk by some iconic places in his life.
Explore Southwark and London Bridge and catch a glimpse of the Globe Theatre!
You'll walk by London Bridge, the Clink Prison Museum, Shakespeare's Globe Theatre, the Rose Theatre, the Queen Square Park and Garden, and Southwark Cathedral.
Learn about why each of these locations are significant to the works of Shakespeare.
You'll be able to go at your own pace and enjoy a laid-back walking tour of this cultural part of London.
⭐️ RATING: 4.5 out of 5 Stars, 230+ reviews | ⏳ TOUR LENGTH: 2 hours | ✔️ BOOK NOW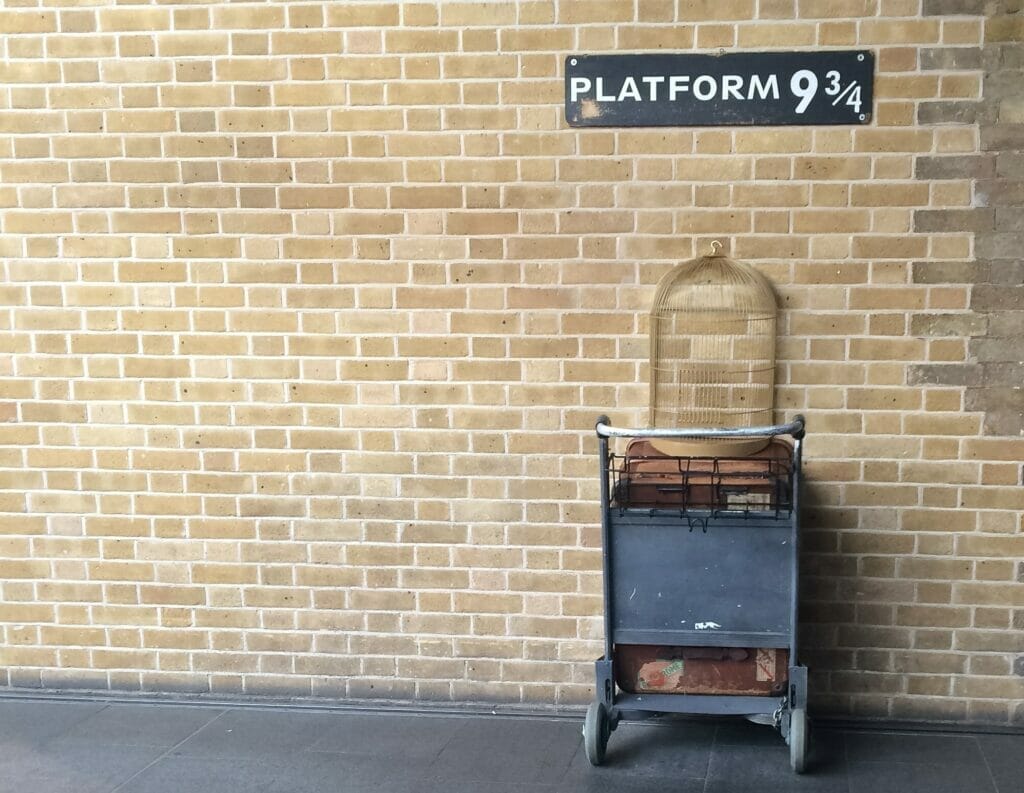 WHAT'S INCLUDED IN THIS TOUR
Professional guide
Insider trivia
Filming locations
Iconic London attractions
Harry Potter fans have many tours to choose from.
While most of them mostly focus on the movie, this tour will satisfy people who prefer the books.
Not only will you see locations from the Harry Potter books and movies, you will see many quintessential London landmarks, as well.
The best part about visiting locations from the movies is that you can recreate scenes with your friends.
Take lots of pictures while you visit the Leaky Cauldron or Ministry of Magic!
You'll make 4 main stops on this trip.
Visit St. Paul's Cathedral, Millennium Bridge, Leadenhall Market, and Borough Market.
"Great for kids and adults! This tour not only covers Harry Potter movie locations, but also, along the way, you find out a lot about architecture and history of London."
You'll learn how each of these destinations is linked to Harry Potter's life.
It is a fast-paced tour.
This allows you to see the most things in a small amount of time.
This is perfect for people who are already busy but want to enjoy a Harry Potter tour while in London.
⭐️ RATING: 4.5 out of 5 Stars, 100+ reviews | ⏳ TOUR LENGTH: 2 hours | ✔️ BOOK NOW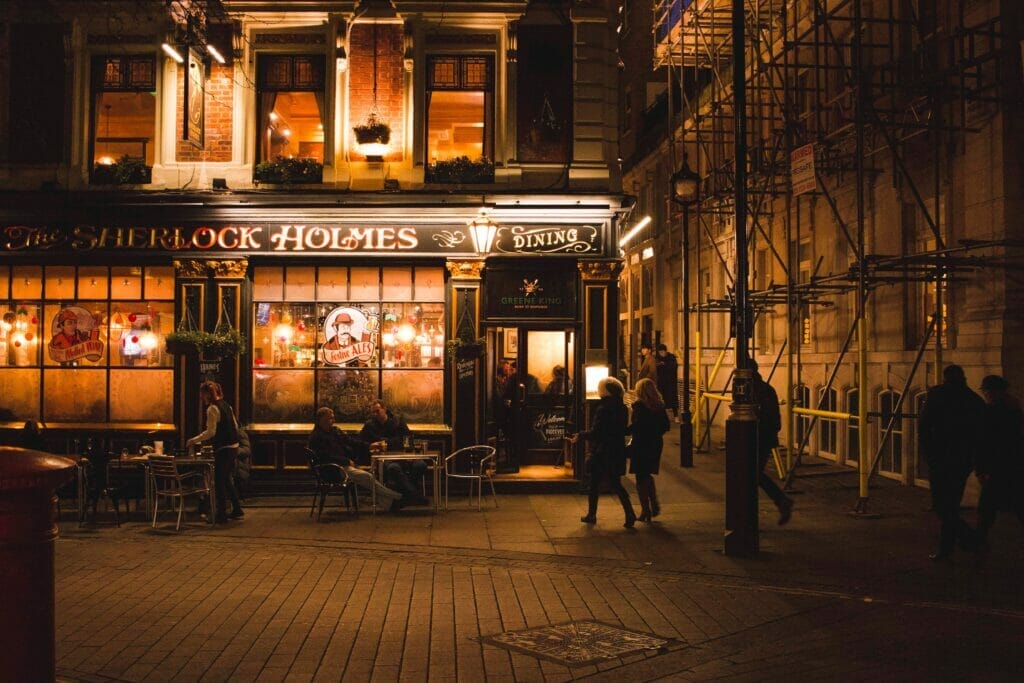 WHAT'S INCLUDED IN THIS TOUR
Learn Sherlock Holmes trivia
Visit filming sites
Photo ops
Royal Academy
This is your chance to follow in the footsteps of Sherlock Holmes.
He is one of the most prolific detectives of all time–and he is a part of a fictional world.
Although Sherlock Holmes is a fictional character in a literary world, his home was based on London.
As you walk around London, you'll see the same sights that Holmes would've seen.
This tour includes stops at the Pentonville Prison, Royal Academy, and the Diogenes Club.
"This was a great little walking tour. The tour guide was well-versed in Sherlock Holmes and the various books and films he appeared in and made the experience quite a lot of fun. Highly recommend."
While many of these locations have been made famous by the BBC TV show Sherlock, that's not the only screen adaptation you'll learn about.
This tour also shows sites from other adaptations, such as the popular Murder by Decree.
The tour will take many breaks for photo opportunities.
The guide will be sure to share loads of knowledge with you as you see Sherlock's world.
⭐️ RATING: 5 out of 5 Stars, 5+ reviews | ⏳ TOUR LENGTH: 2 hours | ✔️ BOOK NOW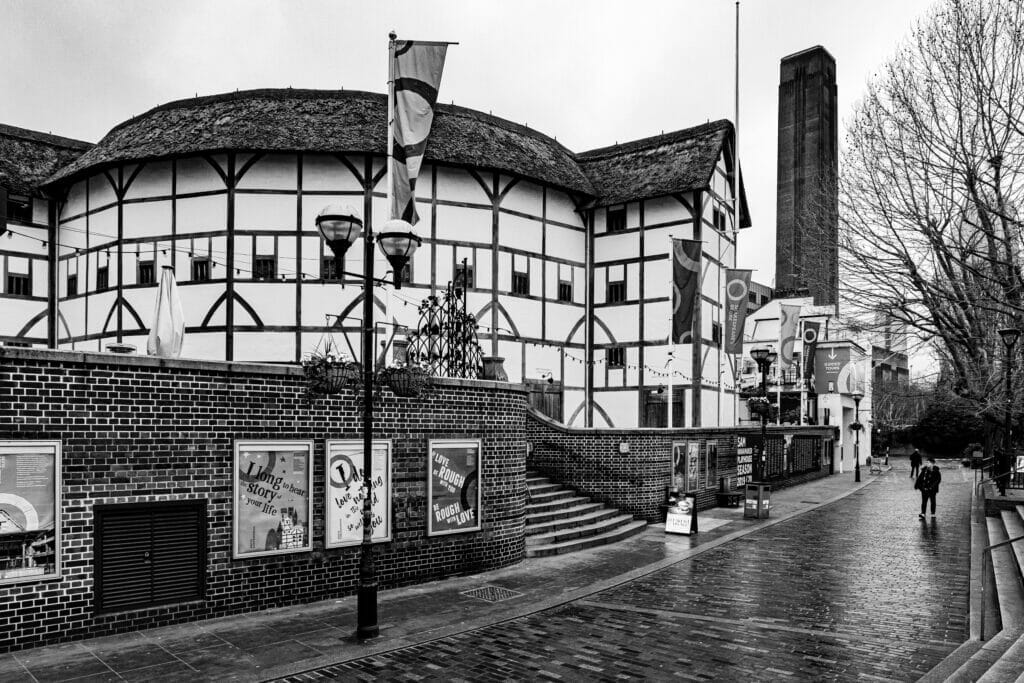 WHAT'S INCLUDED IN THIS TOUR
Professional actor
Listen to extracts from Shakespeare's plays
See where the classics were written
Follow in Shakespeare's footsteps
No matter how you came to know and love Shakespeare, you'll appreciate this tour.
The tour guide is also an actor who will help to immerse you in the world of William Shakespeare.
You'll walk along the same footsteps as the Bard himself as you learn all about him.
You may even learn some controversial ideas for the first time.
"My tour guide DcLean was very knowledgeable and passionate about Shakespeare. He took us to a lot of secret spots that tours won't normally take you to. I learned a lot more about Shakespeare that people tend to not really talk about. If you like his tour, he also recommended his book called Bloody London."
As you walk throughout London, you'll learn about the different locations that have been linked to Shakespeare.
See where he wrote some of his most popular works, such as Othello or Macbeth.
Hear excerpts from his plays as you look at the world that inspired some of these stories.
This is one of the best ways to immerse yourself into the world of Shakespeare.
⭐️ RATING: 4.5 out of 5 Stars, 3+ reviews | ⏳ TOUR LENGTH: 3 hours | ✔️ BOOK NOW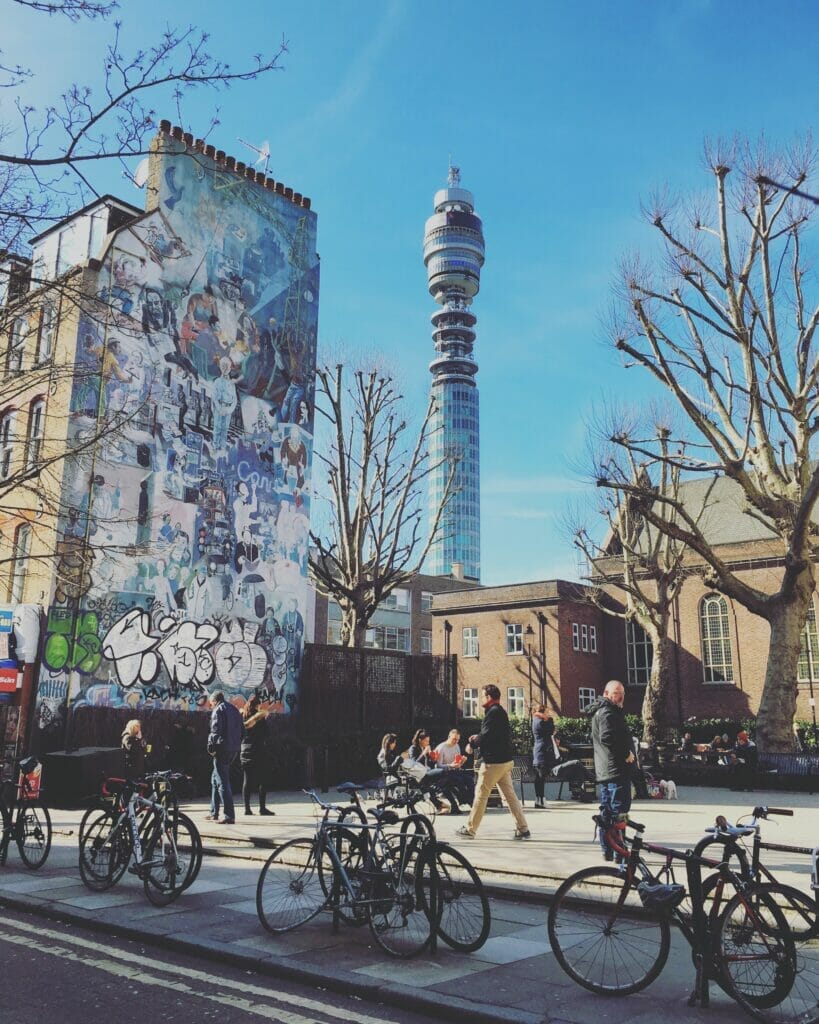 WHAT'S INCLUDED IN THIS TOUR
Hotel pick-up and drop-off
Professional guide on this London literary tour
Explore museums and squares
Commentary about many literary heroes
Bloomsbury was a haven for 19th and 20th century writers.
On this tour, you'll be able to explore the Bloomsbury district and learn about the authors who lived here.
On this tour, you'll explore many of the squares in the area.
Learn about how each square is connected to a literary icon.
Maybe they were home to an iconic author.
Maybe they inspired the idea for a world-famous book. Find out on this tour!
Obviously, you'll learn about Charles Dickens and Virginia Woolf.
"What an incredible tour! Stephen was incredibly thoughtful and enthusiastic during the entire 3-hour walk through Bloomsbury. We had the best time and learned more about some of our favorite authors. He's also one of the easiest people to chat with! Highly recommend. We will definitely be back"
This tour will also take you to locations linked to George Orwell, Aleister Crawley, WB Yeats, and Sir Arthur Conan Doyle.
Visit the British Museum and a few sites with suffragette history attached.
This private tour will accommodate your desires and allow you to learn about your favorite authors.
It will also be a dreamy day that may inspire you to put your own words on paper.
Hey! Want to use our trusty guides to the best tours in other places across the UK? Check these out!
UK Travel Planning Guide: the FAQs
🏥 Should I buy UK travel insurance?
Absolutely yes. Basic coverage is not expensive, and as a visitor you are NOT covered under the NHS. Compare policies and prices with Travel Insurance Master here, a big name in the travel insurance business, and cross that off your list.
🔌 Do I need travel adapters for the UK?
Yes, you do, otherwise you won't be able to plug in your electronics/phone/lifelines. I recommend this one, which is all-in-one so you can use it in other countries.
🚗 What do I need to drive in the UK?
The first thing you need to check out if you're planning on renting a car in the UK is this guide to driving in the UK for visitors – the roads, signs, and driving experience will likely not be what you're used to and it's essential to prepare yourself to stay safe and aware.
🛌 What's the best way to book hotels in the UK?
For UK hotels, Booking is the best site as it offers free cancellation on many properties. If you want an apartment, I always recommend VRBO over AirBnb.
📳 Will my phone work in the UK?
Yes – if you set it up right. Check out my guide on making your foreign phone work in the UK to ensure that you get the type of service you need.
🚿 Can I drink the water in the UK?
Yes, UK water is great and perfectly safe. But drink out of taps in any kitchen or use water fountains. Double check before drinking out of the taps in hotel bathrooms, though, as they may be on a different system.