This post contains affiliate links for which I may make a small commission to help keep the site running. You will not be charged extra for these items had you not clicked the links. Thank you for your help to keep the site running!
Looking for a London tour that's a little unorthodox?
Opt for one of these London ghost tours!
London is nearly 2,000 years old, so it's only natural that the city is full of ghostly tales.
If "spooky" is your thing, there are plenty of flavors of haunting stories to sate your curiosity when you come to London!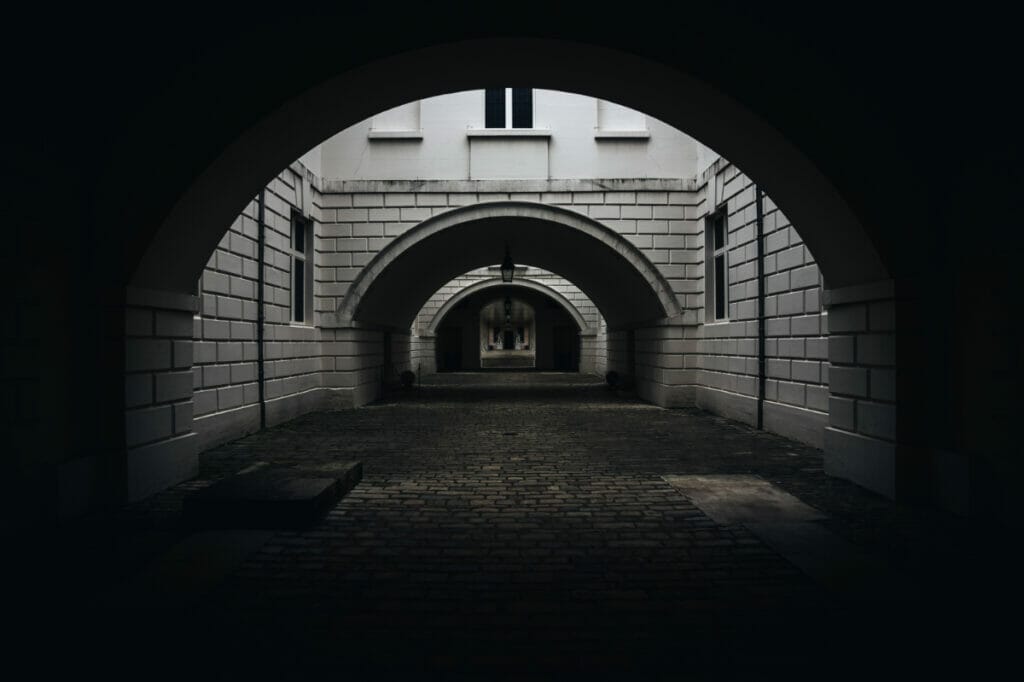 From gruesome murders, to public executions, to the infamous Jack the Ripper, and, of course, plenty of ghost stories to haunt your dreams, see what awaits you on the darker side of London!
Too spooky for your tastes?
Traveling with young ones or sensitive souls?
Have a laugh instead on a comedy ghost tour!
Whatever the case, you're sure to find a thrill suitable for all (or most) travelers somewhere on this list of the 11 best ghost tours in London, including haunted London tours, scary tours in London, and London ghost walking tours.
Easy Guide: Best Haunted Tours in London
⭐️ RATING: 5 out of 5 Stars, 1,300+ reviews | ⏳ TOUR LENGTH: 2 hours | ✔️ BOOK NOW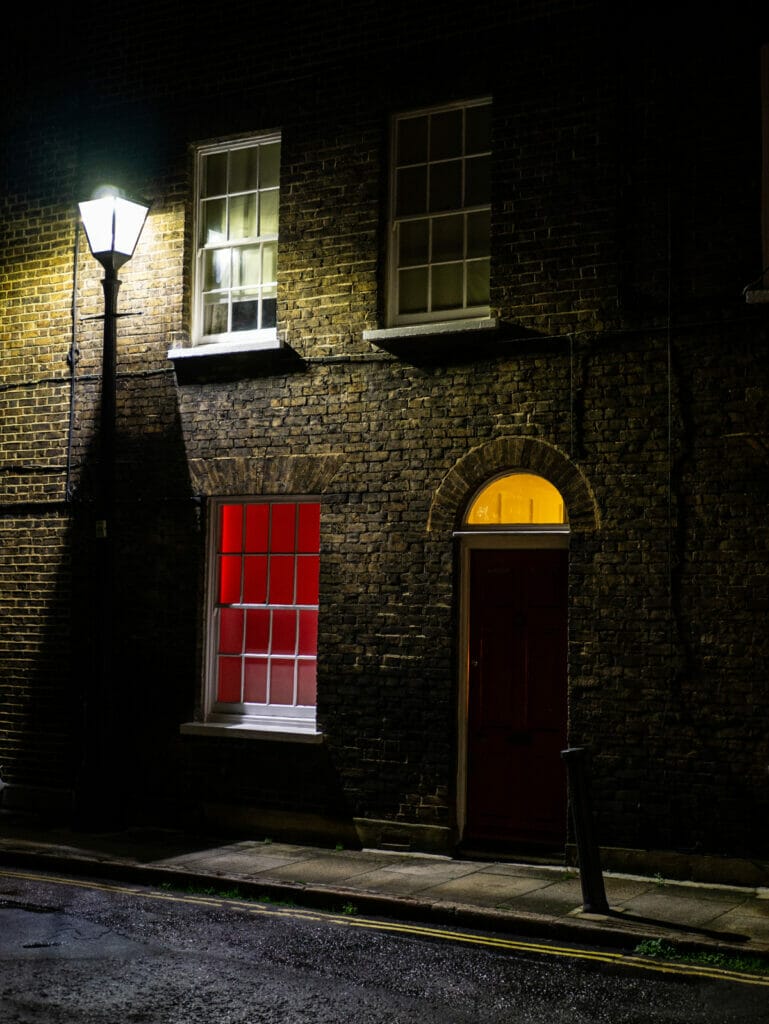 WHAT'S INCLUDED IN THIS TOUR
Knowledgeable guide
Archival police and press reports
Archival photos of historical locations
Link to free ebook
While there may not be any ghosts on this particular tour, the stories of this infamous London serial killer will chill you to the bone!
Follow your guide around the historic part of London where Jack the Ripper took his victims' lives all the way back in 1888.
You'll see archival photos depicting what the town looked like at the time, as well as police and press reports of the horrendous murders.
"Our tour guide Jeremy was fantastic and incredibly knowledgeable. It was a very cold evening but Jeremy has an energy about him which kept you engaged in the stories of the victims. Jeremy was also very respectful toward the victims. Fantastic tour and learned a lot. Highly recommended!"
Take an evening walk through parts of London unpopulated by car and bus traffic, where the cobblestone streets will make you feel like you've stepped back in time.
Curious about the gritty details?
Ask your expert guide all about the murders!
And, if the tour leaves you hungry for even more knowledge about Jack the Ripper, you'll be thrilled to find that your ticket includes a link to a free ebook!
⭐️ RATING: 4.5 out of 5 Stars, 2,600+ reviews | ⏳ TOUR LENGTH: 1 hour 45 minutes | ✔️ BOOK NOW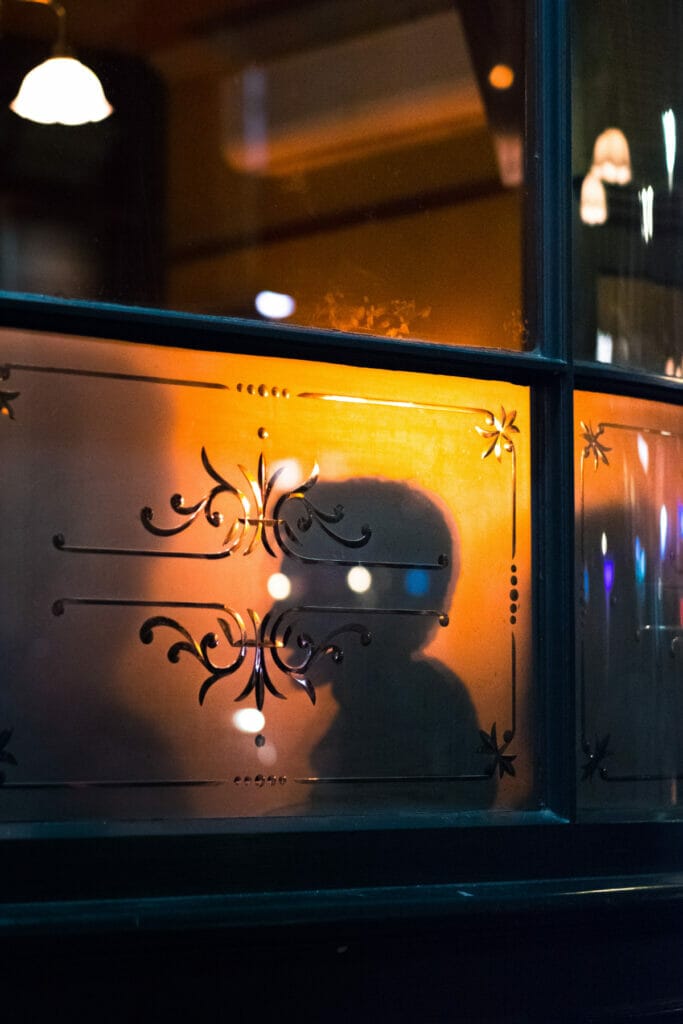 WHAT'S INCLUDED IN THIS TOUR
Expert guide on this haunted walk in London
Fascinating RIPPER-VISION™ projections
Wheelchair & stroller accessible
Near public transportation
For an even more immersive experience, take this Jack the Ripper tour and be awed by RIPPER-VISION™!
You'll meet your guide outside of the Whitechapel Art Gallery, just a short walk from the Aldgate East Underground station.
From there, you'll wander the dark streets where Jack the Ripper's victims lived… and died.
You'll learn the gruesome details of London's most infamous serial killer, all while maintaining a manner of respect for the unfortunate victims.
RIPPER-VISION™ projections will light up the building walls with images and clips that truly bring you back to Victorian London.
"Rob was incredible. Amazing storyteller, amplified his voice well for a very large group and always was respectful to the victims. Definitely an eerie experience but one I would highly recommend"
Worried about seeing something too disturbing?
Your guide will warn you of any upcoming photos that may be sensitive to certain viewers, so you can always look away if you're feeling uncomfortable!
Note: the grisly nature of the Jack the Ripper murders make this a tour best suited for older audiences.
⭐️ RATING: 4.4 out of 5 Stars, 1,160+ reviews | ⏳ TOUR LENGTH: 1.5 hours | ✔️ BOOK NOW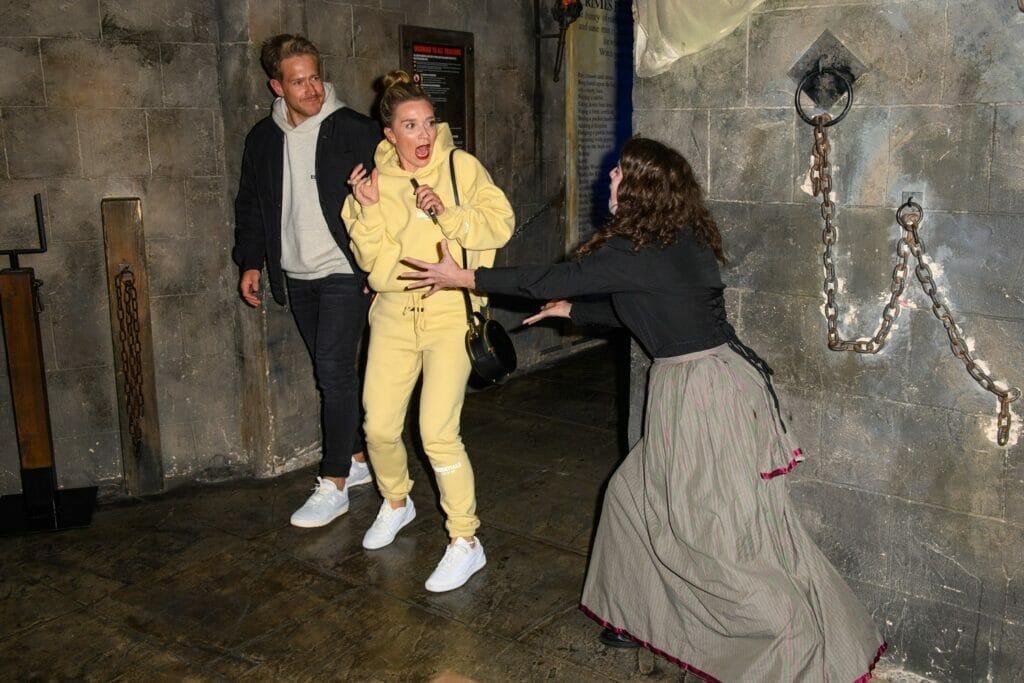 WHAT'S INCLUDED IN THIS TOUR
Entry to The London Dungeon
History presented in a theatrical fashion
Two thrilling rides and 14 interactive shows
Option to upgrade to include a cocktail from the tavern
Take a self-guided tour of The London Dungeon, one of the most popular attractions in the city!
Over 1,000 years of history await you at this immersive museum, where actors bring to life the chilling stories of Henry VIII, the Great Fire of London, the Black Plague, and more!
You'll start by descending into the Dungeon on a medieval lift, then take a thrilling boat ride to escape the wrath of Henry VIII.
From there, you'll encounter a gruesome torture chamber, an infamous witch trial, Sweeney Todd, and many more haunting London figures and stories both real and fictional.
"Really fun and exciting experience for adults and children to take part in London's history. Your senses will come into play during the tour and you will not be disappointed!"
You'll be looking over your shoulder at every corner in The Whitechapel Labyrinth, where Jack the Ripper is never too far away.
Your harrowing journey will conclude with a gut-churning drop ride at the Newgate Gallows, where you'll discover what the "long drop" feels like!
Upgrade your admission to include a drink at the Dungeon Tavern, which is modelled to look like a Victorian pub from 1896!
⭐️ RATING: 4.3 out of 5 Stars, 1,300+ reviews | ⏳ TOUR LENGTH: 1 hour | ✔️ BOOK NOW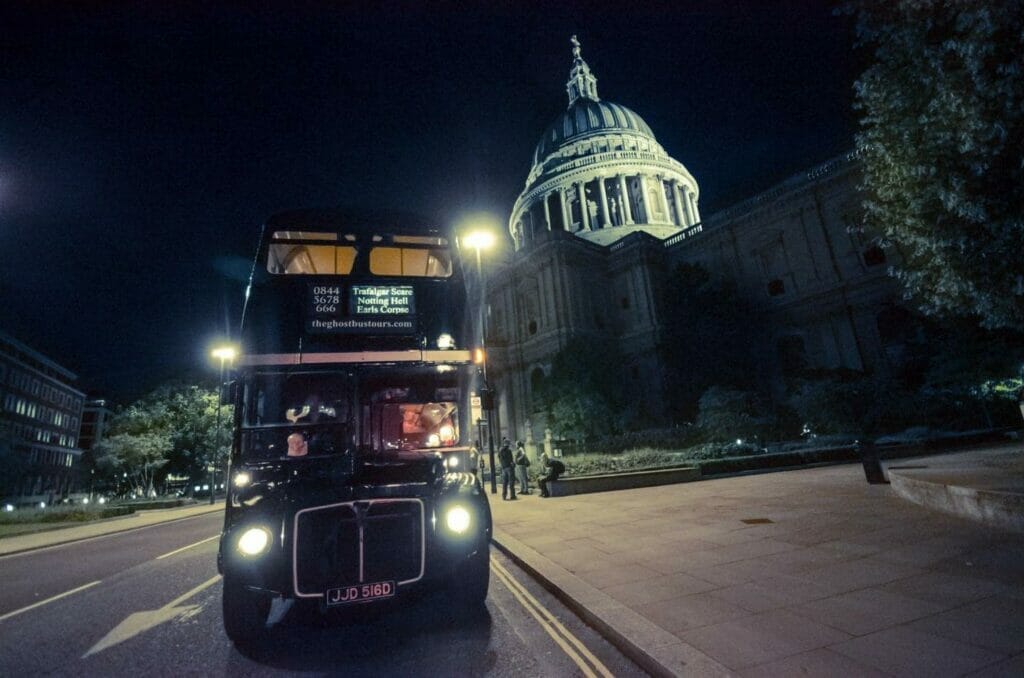 WHAT'S INCLUDED IN THIS TOUR
Ride on the Ghost Bus on this ghost tour London bus
Live actors and special effects
Guide who balances "creepy" with comedy
Unique sightseeing and historical tales
If all this talk of hauntings and murders has you feeling a little uneasy, opt for a lighthearted Comedy Horror Ghost Tour on a Bus!
Climb aboard the historic Ghost Bus, a 1960s Routemaster bus that's been given a gothic makeover – this is one of the best London ghost tours.
You'll know you're in the right place when you spot the bus's black exterior, and the red velvet curtains and antique lamps that decorate the inside certainly add to the theatrical experience!
"This was a good bit of English fun. It was a tour guide of all the gruesome and haunted places in London with a twist. The guy who was on the mic was so funny. We really enjoyed it"
As you pass by iconic London attractions like The Houses of Parliament, Westminster Abbey, St Paul's Cathedral, and more, your guide will tell you all about the haunted history of the city.
You'll board just outside The Grand hotel, a short walk from Trafalgar Square, and Embankment Station is less than five minutes away.
Seats are not reserved, so be sure to get there 20 minutes before the tour begins so you'll have the first choice of seating!
⭐️ RATING: 5 out of 5 Stars, 620+ reviews | ⏳ TOUR LENGTH: 2-3 hours | ✔️ BOOK NOW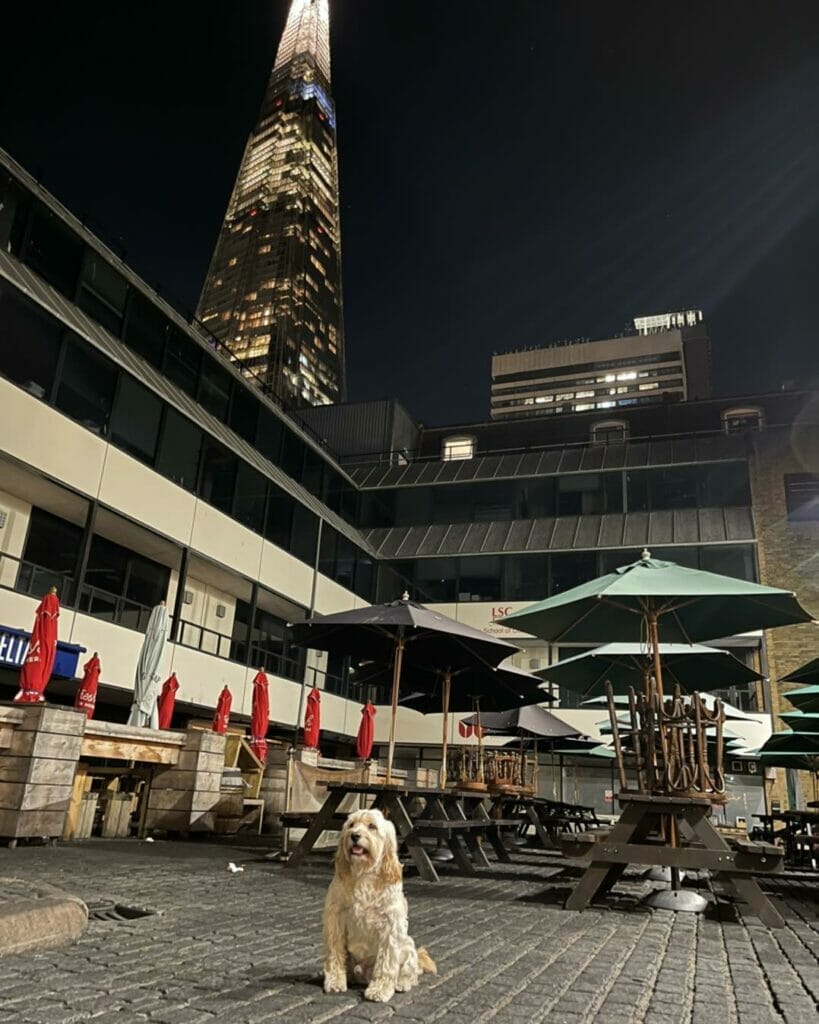 WHAT'S INCLUDED IN THIS TOUR
Entry to the 17th-century George Inn
Downloadable mobile tickets for easy entry
Conveniently located near public transportation
Little-known historical facts
Discover the dark side of London on The Cloak and Dagger Tour!
Your tour begins and ends at The George Inn, a 17th-century historic hotel just a short walk away from the London Bridge Underground Station.
You're in for an exhilarating evening stroll as you learn the grisly details of London's past that often remain unknown by others.
As you approach the London Bridge, you'll find out what life was like for people who lived near the River Thames in days passed.
"Can't recommend this highly enough! We learned so many amazing facts and heard all about the gruesome history of the area. The guide was superb and had all the answers to all the questions! Really great experience."
Visit the famous and eclectic Borough Market, which is said to have existed for over a millennium, and discover the history that lies beneath your feet.
You'll also pass by the Clink Prison Museum and other notable sites before returning to The George Inn to watch a re-enactment of a murder play out in one of the historic rooms!
Due to the nature of the tour, it is not recommended for children under the age of 12.
⭐️ RATING: 5 out of 5 Stars, 380+ reviews | ⏳ TOUR LENGTH: 2 hours | ✔️ BOOK NOW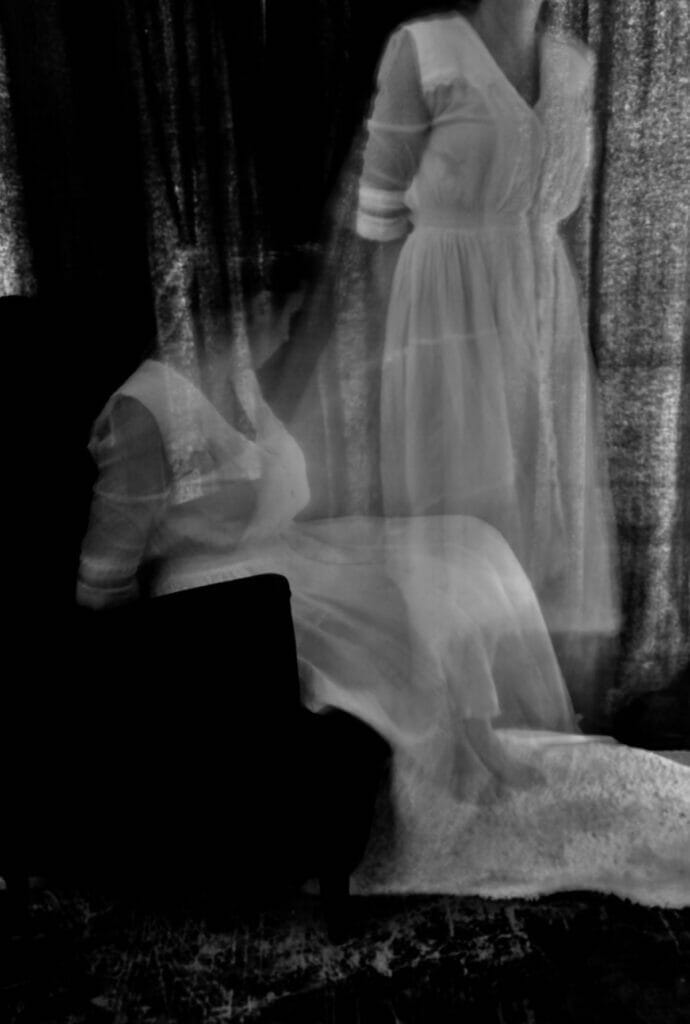 WHAT'S INCLUDED IN THIS TOUR
Knowledgeable local guide on this ghost walking tour in London
Spooky evening walking tour
Start and end near public transportation
Many stunning (and eerie!) photo ops
Looking for spooky things to do in central London at night?
Take the Ghastly Ghost Walking Tour!
This evening tour will enlighten you on the harrowing tales of hauntings that have been said to occur in London after dark.
You'll meet in front of All Hallows by the Tower, the oldest church in London, which dates all the way back to the year 675!
"It was more than just a ghost tour. George was informative and energetic throughout the tour, and he explained historical facts as well as hidden ghost stories."
From there, your guide will lead you through the eerie alleyways and dark streets of central London, filling your mind with terrifying tales of the ghosts and ghouls that haunt them.
You'll see plenty of iconic London landmarks during your journey, including St Paul's Cathedral, where the tour ends.
Be sure to keep your eyes peeled for apparitions as you traverse the most haunted parts of the city…
Will you be lucky enough to capture a ghostly image on camera?
⭐️ RATING: 4.5 out of 5 Stars, 420+ reviews | ⏳ TOUR LENGTH: 2.5 hours | ✔️ BOOK NOW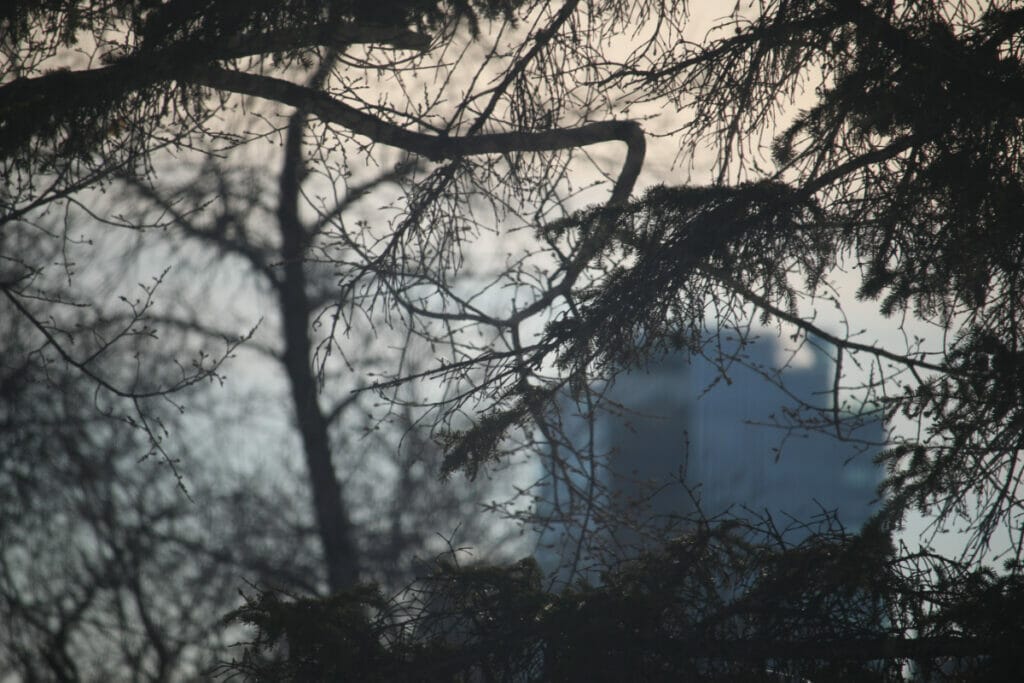 WHAT'S INCLUDED IN THIS TOUR
Boat ride on the River Thames
Professional, informative guide
Combination walking tour and boat ride
Located near public transportation
Eager to go on a spooky London tour, but looking for one that will let you rest your legs for a while in the midst of all that walking?
Take the Ghost, Ghouls and Gallows Walking Tour with Boat Ride!
This unique tour will take you on a walking journey around London's royal parks, delving into the city's haunted history, and includes a boat ride on the River Thames!
You'll meet your guide by the Statue of Goddess Diana in Green Park, conveniently located near Green Park Station.
"My family and I did this tour in December of 2022 with John. We learned so many cool and interesting ghost and ghoul stories about different areas in the city, while taking a nice (and cold!) walk around the area along with a river cruise."
Discover what London landmarks and historic sites are known to be the most haunted, as you pass by Berkeley Square, St James's Park, and other iconic locations!
You'll be happy to prop your feet up for a while and enjoy an evening cruise on the Thames – this is the perfect time to take some beautiful photos!
Your tour ends near Tower Hill Station, across from the Tower of London.
⭐️ RATING: 5 out of 5 Stars, 300+ reviews | ⏳ TOUR LENGTH: 2 hours | ✔️ BOOK NOW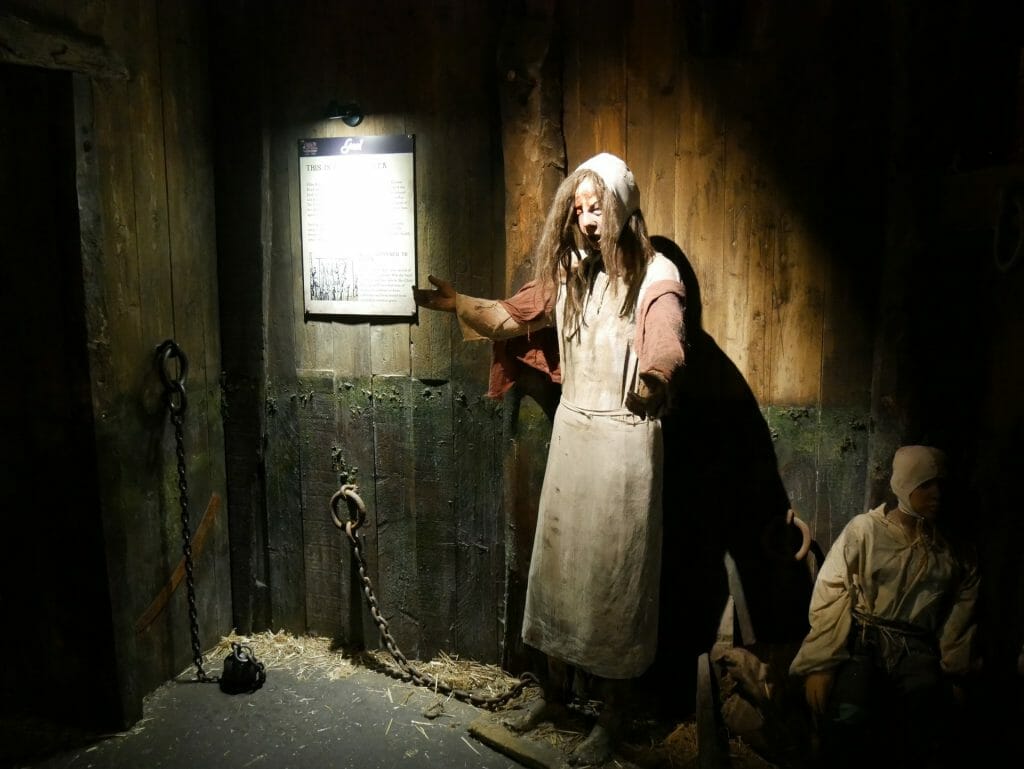 WHAT'S INCLUDED IN THIS TOUR
Convenient start and end near public transportation
Visit an historic pub with a dark past on this haunted London pub tour
Passionate, knowledgeable guide
Option to upgrade to receive a copy of guide's informative book
Looking for a tour on the darkest parts of London's history?
Brave the Blood and Tears Walk!
This 2-hour walking tour is led by a published author who knows all about the most disturbing serial killers of London, like the infamous Jack the Ripper.
You'll meet your guide across from Barbican Station, then embark on a harrowing journey through the locations of London's most gruesome murders on this ghost walk London.
"Great evening spent understanding more about the sinister side of London. Declan is clearly really passionate about his work which made the evening very enjoyable, even on a very cold January evening!"
Besides serial killers, this tour also explores the executions, grave-robberies, and other disturbing events that have haunted the streets of London!
Your tour concludes at Princess Louise Pub, where even more grisly details await concerning one last tale of another London serial killer.
Upgrade your ticket to include a copy of the guide's best-selling book, Bloody London, which he'll sign for you at the end of the tour!
Due to the disturbing tales explored during this tour, it is age restricted to guests 12 and up.
⭐️ RATING: 4.5 out of 5 Stars, 90+ reviews | ⏳ TOUR LENGTH: 2 hours | ✔️ BOOK NOW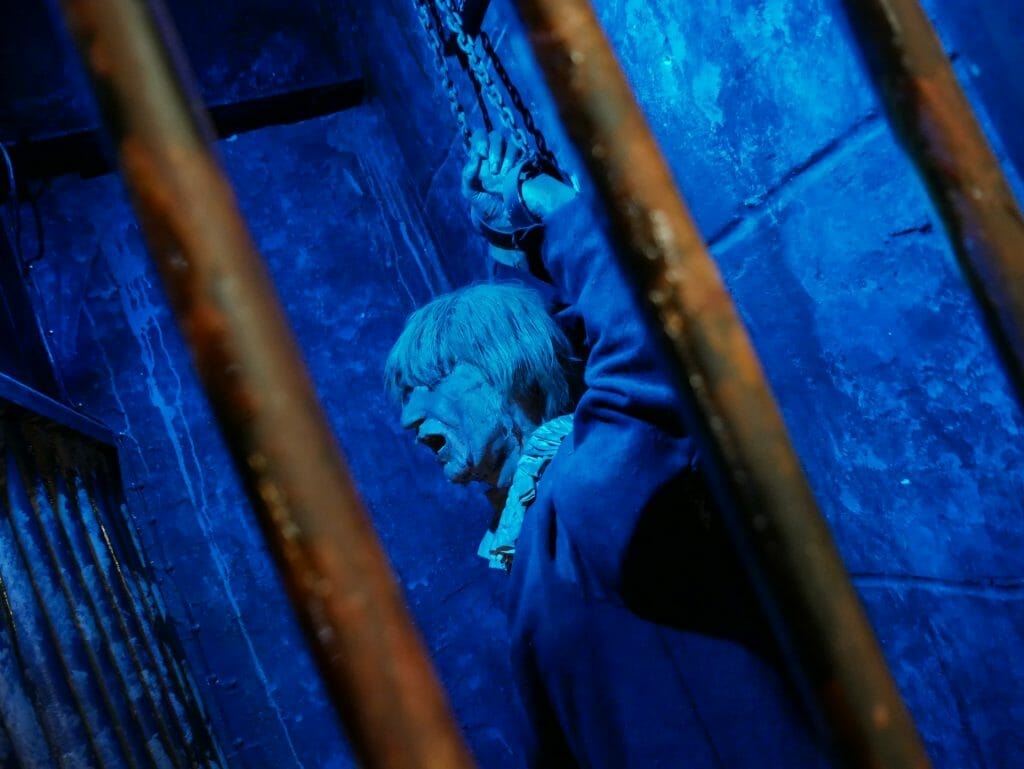 WHAT'S INCLUDED IN THIS TOUR
Visit a haunted pub
Visit haunted West End theatres
Small tour group (up to 8 people)
Convenient start and end at Underground stations
Dying to explore the most haunted parts of London?
Take the London Ghost and Infamous Murders Walking Tour!
You'll meet your guide in the evening at Tottenham Court Road Station, and embark on a fascinating 2-hour journey through West London.
Ghosts, murders, and mysteries abound on this haunting tour!
You'll visit the "bucket of blood" pub, and learn of the chilling tale of a murdered smuggler that gave the place its disturbing name!
"We had a fantastic time. Our guide was very knowledgeable and very friendly. Was definitely a lot of walking so wear comfortable shoes! Definitely recommend it if you're interested in ghosts and the history of crime in this area of London!"
Discover what makes the West End theatres some of the most haunted locations in London, and learn about a cursed heirloom that's been said to strangle its victims!
Tales of murders will have your heart pounding in your chest as you wind through the historic alleyways of Victorian London, and you'll want to take photos of the intricate architecture along the way.
Your tour will end at Temple Station, right across from the Thames and just a short walk from The Strand.
⭐️ RATING: 4.5 out of 5 Stars, 90+ reviews | ⏳ TOUR LENGTH: 1 hour | ✔️ BOOK NOW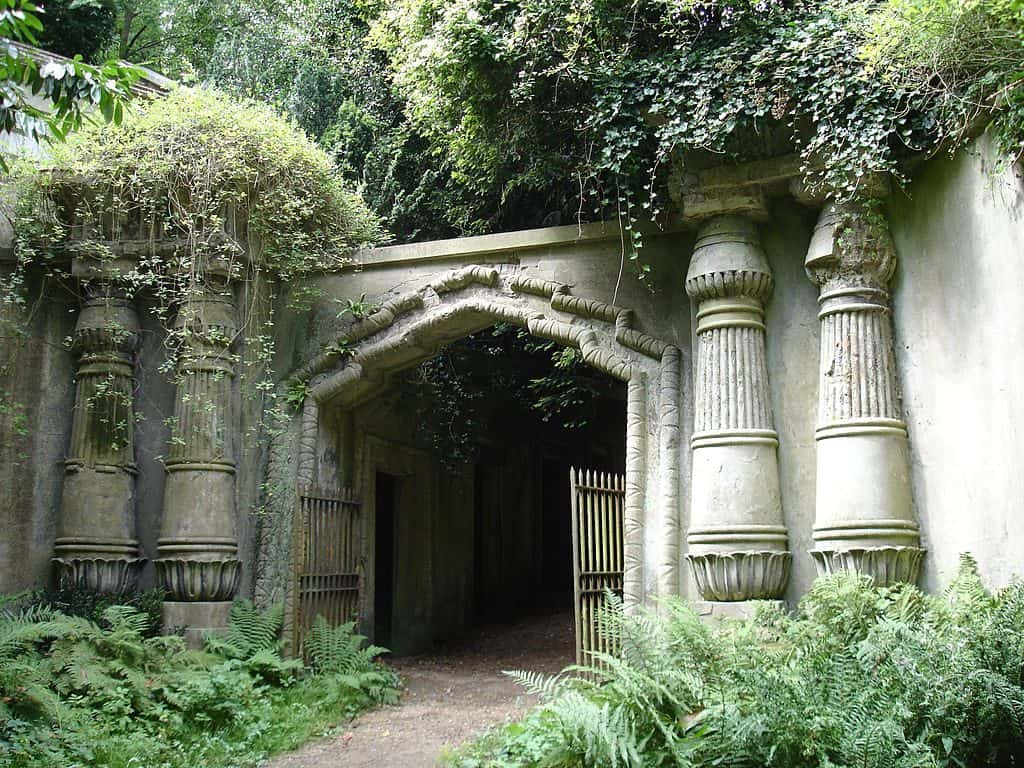 WHAT'S INCLUDED IN THIS TOUR
Entry to Highgate Cemetery East on this Highgate cemetery ghost tour
Entry to Highgate Cemetery West
Knowledgeable tour guide
Comfortably-sized group (up to 16 people)
One of the most beautiful cemeteries in London is the Highgate Cemetery, which is open to the public and home to many famous graves.
You'll definitely want to book a guided tour so you won't miss out on one of the coolest parts of the cemetery – the catacombs!
Entry to the Terrace Catacombs is only available through a guided tour, and at only £5 more than a self-guided tour, it's well worth it!
Your tour guide will lead you through the West cemetery, enlightening you on the history of the graveyard and those who have been laid to rest there.
"Absolutely stunning. I can't recommend the guided tour enough. Our guide handled a wide range of topics with care and sensitivity. He also was highly engaging and I learned so much."
When you've finished your tour, you'll have the rest of the day to enjoy admission to both sides of the cemetery at your own pace!
Just a short walk away is The Flask, a popular historic pub said to be haunted by two distinct ghosts.
Stop by for a drink and a bite to eat, and keep your eye out for visitors from the beyond!
⭐️ RATING: 4.5 out of 5 Stars, 20+ reviews | ⏳ TOUR LENGTH: 1.5 hours | ✔️ BOOK NOW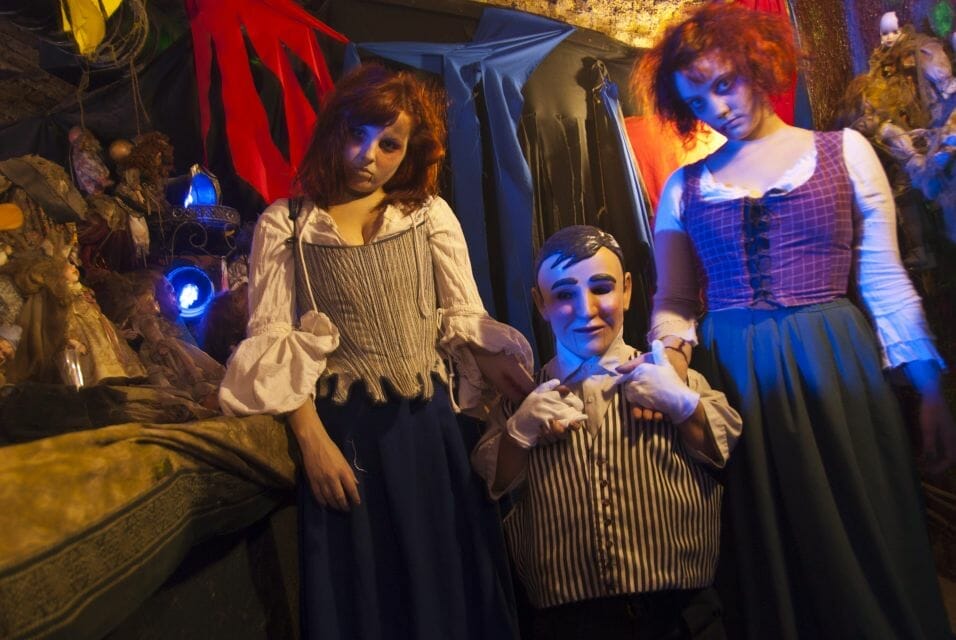 WHAT'S INCLUDED IN THIS TOUR
1.5 hour walking tour of the London Bridge area
Engaging, professional guide
Stroller accessible
Located near public transportation
Ghosts aren't all that's in store for you on this bone-chilling London Bridge Ghost Walking Tour!
Learn of the hauntings as well as many other disturbing tales that have occurred in the area surrounding London's most iconic bridge.
You'll meet your guide outside the Bunch of Grapes pub, just a short walk from London Bridge Station.
Discover the history of the bridge itself, then venture into darker waters as your guide tells of the frightful life (and death!) of London's past citizens.
"Henry was a great tour guide. Very entertaining and informative. My teenagers even enjoyed it! Highly recommend."
What ghosts lurk around the Southwark Cathedral?
What sort of people are buried at the Crossbones Graveyard?
Which pub does Miss Murray, a lingering spirit, like to haunt?
Find out the answers to all these questions and more on this fascinating tour!
Hey! Want to use our trusty guides to the best tours in other places across the UK? Check these out!
UK Travel Planning Guide: the FAQs
🏥 Should I buy UK travel insurance?
Absolutely yes. Basic coverage is not expensive, and as a visitor you are NOT covered under the NHS. Compare policies and prices with Travel Insurance Master here, a big name in the travel insurance business, and cross that off your list.
🔌 Do I need travel adapters for the UK?
Yes, you do, otherwise you won't be able to plug in your electronics/phone/lifelines. I recommend this one, which is all-in-one so you can use it in other countries.
🚗 What do I need to drive in the UK?
The first thing you need to check out if you're planning on renting a car in the UK is this guide to driving in the UK for visitors – the roads, signs, and driving experience will likely not be what you're used to and it's essential to prepare yourself to stay safe and aware.
🛌 What's the best way to book hotels in the UK?
For UK hotels, Booking is the best site as it offers free cancellation on many properties. If you want an apartment, I always recommend VRBO over AirBnb.
📳 Will my phone work in the UK?
Yes – if you set it up right. Check out my guide on making your foreign phone work in the UK to ensure that you get the type of service you need.
🚿 Can I drink the water in the UK?
Yes, UK water is great and perfectly safe. But drink out of taps in any kitchen or use water fountains. Double check before drinking out of the taps in hotel bathrooms, though, as they may be on a different system.