This post contains affiliate links for which I may make a small commission to help keep the site running. You will not be charged extra for these items had you not clicked the links. Thank you for your help to keep the site running!
Ready to learn all about Inspector Morse on an Inspector Morse tour in Oxford?
You've come to the right place, as we're going to explore the best 3 Morse tours in Oxford – all led by expert guides who want to share the beauty of this part of England and help you skip the tourist traps.
If you're like, just cut to the chase already, then don't worry.
The best Morse tour is this Inspector Morse Lewis Endeavour Small Group Tour.
It has over 150 amazing reviews, so there's no going wrong with this Oxford Morse Tours.
Oxford is the perfect setting for the many murders solved by two of England's best-loved detectives: Morse and Lewis.
Step inside their world on a themed tour and learn all about their relationship with the historic city.
If you want to see what your other options are, here are 2 more tours that are definitely worth your time, including Inspector Morse Tour Oxford and an Oxford Morse walking tour.
So let's get into the list of the best Morse tours so you can book it already!
PS – booking in advance is highly, highly recommended so you don't miss out.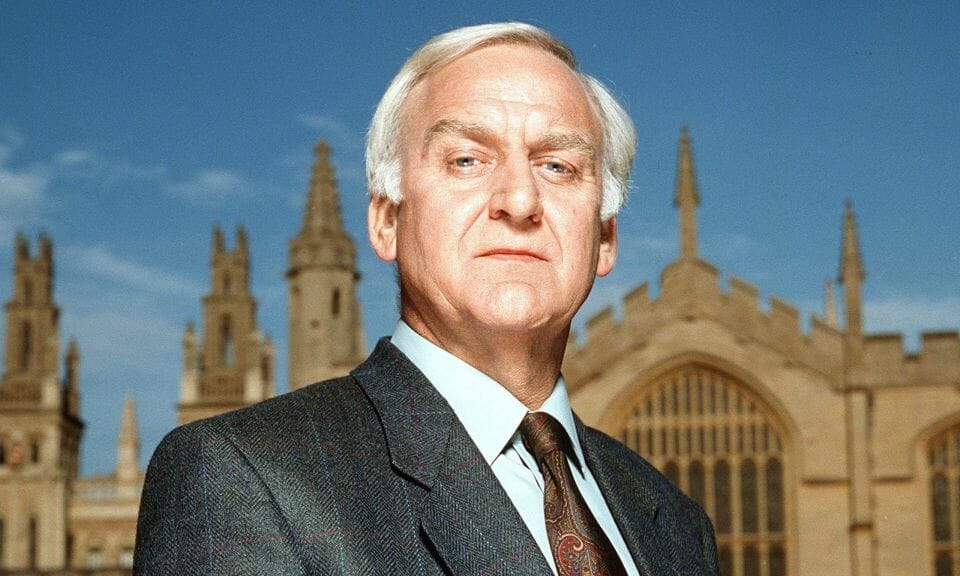 ⭐️ RATING: 4.7 out of 5 Stars, 150+ reviews | ⏳ TOUR LENGTH: 2 hours | ✔️ BOOK NOW
WHAT'S INCLUDED IN THIS TOUR
Small group for this Morse walking tour Oxford.
Detailed map included.
Visit one of the university colleges.
See the pub named after Morse
This small group tour is ideal for those among you who are looking for an intimate experience.
You'll meet your professional guide on Broad Street, one of Oxford's most recognizable streets.
From here, you'll explore central Oxford as your guide tells you all about various buildings and their links with Morse on one of these Morse tours around Oxford.
Alongside seeing the bar named after Morse, Morse's favorite pub, and many other sights within the town.
You'll also have the chance to check out one of the university colleges too – either Exeter, Balliol, Christchurch, or the Divinity School.
"Tom was very knowledgeable & had a huge amount of info to share with us. It was a fascinating tour & he was great at answering all our questions."
In addition to the Morse insights, your guide will fill you in on the historical significance of Oxford's endless number of landmarks that you'll undoubtedly pass.
The small group element of this tour is perfect for those of you wanting to have your guide's full attention throughout.
Additionally, the opportunity to see inside one of the colleges with a professional guide who can provide contextual historical information should not be missed
⭐️ RATING: 5 out of 5 Stars | ⏳ TOUR LENGTH: 2 hours | ✔️ BOOK NOW
WHAT'S INCLUDED IN THIS TOUR
Guide is also a fan of the TV series on this Morse walk Oxford.
Visit one of the university colleges.
See Oxford through the lens of Morse.
Each tour is unique!
Take this tour if you want a walking tour that you can take again and again!
Why take this tour again and again?
Well, each guide on this tour will take you on a different route encompassing different locations from the series.
With over 100 episodes of Morse, Lewis and Endeavour made, there's plenty of material for them to choose from when crafting their unique tours.
Being fans of the show themselves certainly helps as they show you around their city, masterfully referencing various storylines and linking them back to the city's history.
"Highly recommend. Melanie led our Inspector Morse, Inspector Lewis and Endeavour tour through Oxford. This tour is pure magic for anyone who is a fan of any or all of the three British detective series."
Of course, no matter what kind of route your guide comes up with, there'll be plenty of Morse trivia, iconic Oxford landmarks, and ideally a visit to one of the Oxford colleges on this Morse guided tours Oxford.
This tour will give you a deeper appreciation of Oxford and its history while at the same time making you want to rewatch Morse and Lewis in their entirety!
⭐️ RATING: 5 out of 5 Stars, 270+ reviews | ⏳ TOUR LENGTH: 1 hour 45 minutes | ✔️ BOOK NOW
WHAT'S INCLUDED IN THIS TOUR
Learn behind the scenes trivia from your guide.
Tour in a group of likeminded individuals.
See Morse locations from all over the city.
Local guide, knowledgeable about both Morse and Oxford.
Operated by Brit Movie Tours, you know you're going to get all the insider scoops when taking this tour.
Traverse central Oxford with your local guide as they show you all manner of fascinating landmarks relevant to both Morse and the city's history.
The hour and 45 minutes packs so much in, and you'll be shocked to realize just how much of the city you've seen!
"Excellent tour, our guild was so knowledgeable, would definitely recommend this tour for any Morse, Endeavour or Lewis fan."
Expect to see classic spots familiar to any fan such as the White Horse Pub, Broad Street, and others.
Listen closely while your guide tells you all about how these sites were used in the filming of Morse and gives you titbits of trivia regarding the characters and actors.
Book this tour if you're hoping to learn all about Morse while also getting to see a whole lot of central Oxford!
Hey! Want to use our trusty guides to the best tours in other places across the UK? Check these out!