This post contains affiliate links for which I may make a small commission to help keep the site running. You will not be charged extra for these items had you not clicked the links. Thank you for your help to keep the site running!
Ready to have a blast on a London Rock and Roll tour?
You've come to the right place, as we're going to explore the best 11 Rock and Roll tours in London – all led by expert guides who want to share their passion for rock 'n roll and help you create some unforgettable memories.
If you're like, just cut to the chase already, then don't worry.
The best London Rock and Roll tour is the London Rock Music Tour.
It has about 835 amazing reviews, so there's no going wrong.
London has an iconic and vibrant rock 'n roll history, with more than five decades of undiscovered pop and rock stories just waiting to be found!
Heavy metal freaks, mods and rockers, punks, hip-hoppers, new romantics, Rastas, teddy boys, rappers, and hippies – all have rocked, grooved, tripped, and been busted in this invigorating capital of Britain and have left behind many famous rock and roll spots.
If you want to see what your other options are, here are 10 more tours that are definitely worth your time, including Rock and roll walking tours in London and London rock tours.
So let's get into the list of the best London rock 'n roll tours, so you can book it already!
PS – booking in advance is highly, highly recommended, so you don't miss out.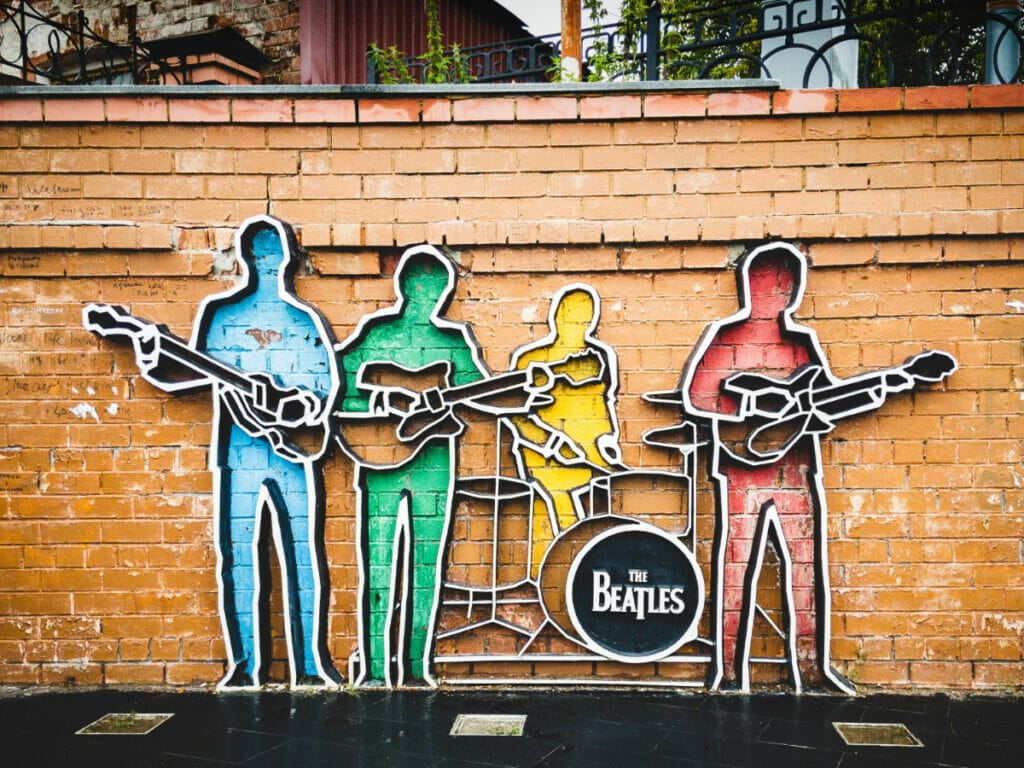 Easy Guide: Best London Rock 'n' Roll Tours
⭐️ RATING: 4.5 out of 5 Stars, 830+ reviews | ⏳ TOUR LENGTH: 8 hours | ✔️ BOOK NOW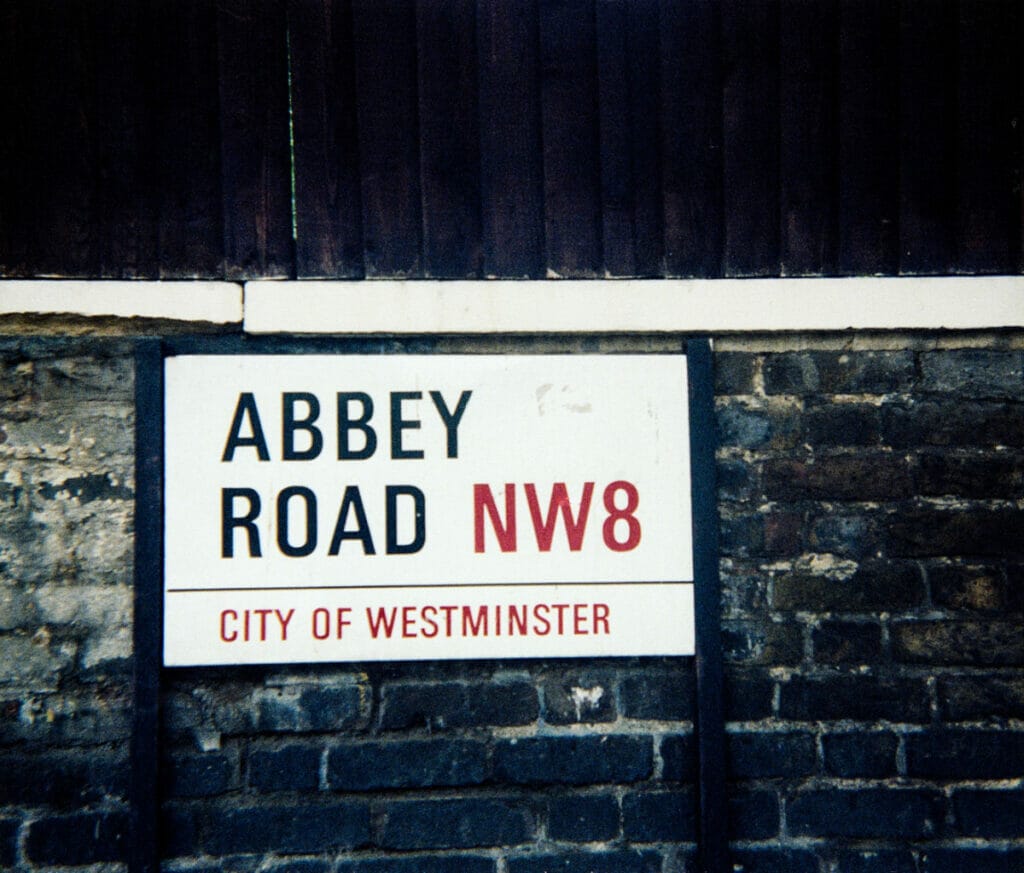 WHAT'S INCLUDED IN THIS TOUR
Professional local guide
Transport by air-conditioned coach
Choice of morning, afternoon, or full-day London Rock Music Tour
Pick up from Duke of York Monument and drop off at Piccadilly Circus
One of the best tours for rock music lovers, the London Rock Music Tour allows you to experience London's legendary rock music history in comfort and style.
With the freedom to choose morning, afternoon, or full-day tours, this tour is a must for fans of Bowie, Hendrix, Stones, and the Beatles.
"What a great tour for anyone interested in the roots of classic rock! You will see many famous locations, including Abbey Road Studios where there is an actual gift shop! The crosswalk while touristy, provides a unique connection with the past.."
Visit famous rock 'n roll landmarks like the Abbey Road zebra crossing and the 'Tin Pan Alley' on board an air-conditioned coach.
Hear amazing stories about famous musicians from your knowledgeable guide as you pass by sites like the Apple HQ, Jimmy Page's house, Ringo's house, and many more.
Depending on your tour, you'll visit the neighborhoods of Hampstead, Soho, Camden Town, Archway and Islington, and Muswell Hill.
Enjoy the vibe as you see famous studios, clubs, venues, hotels, and other sites associated with the Beatles, David Bowie, Queen, Pink Floyd, Clash, and beyond.
⭐️ RATING: 4.5 out of 5 Stars, 350+ reviews | ⏳ TOUR LENGTH: 3.5 hours | ✔️ BOOK NOW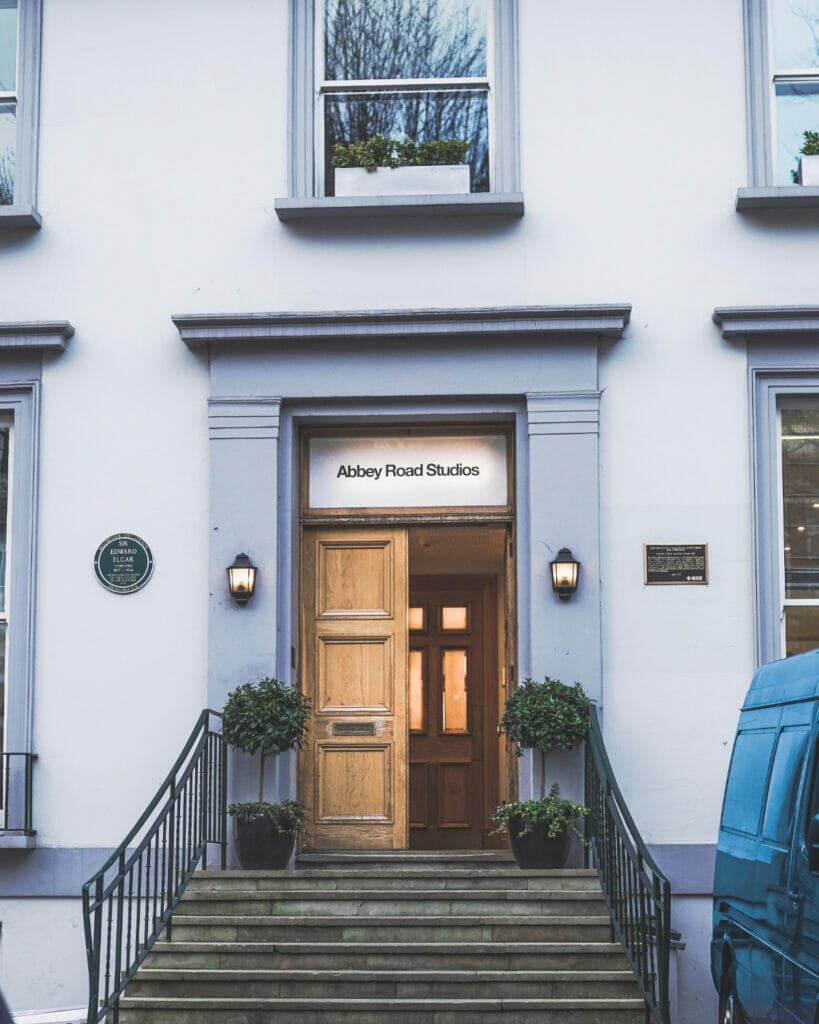 WHAT'S INCLUDED IN THIS TOUR
Professional guide
Transport by air-conditioned coach
Pass by famous rock 'n' roll sites
Insider stories about famous rock legends
The rich musical history of London is totally awe-inspiring, and what better way to enjoy this history than with a tour of the capital's iconic rock 'n' roll sites?
Take a tour aboard a luxury vehicle and visit famous hotels, renowned clubs, and record labels as your knowledgeable guide recounts interesting anecdotes about rock 'n' roll legends like Bill Wyman, Beatles, and Jimmy Page.
"Super informative tour and never a dull moment. Colin did a super job showing us sites like rock legends McCartney and Page's current residences along with Abbey Road and the building where the Beatles had their rooftop concert."
Pass by Notting Hill, an area full of film locations, recording studios, and famous homes, and Soho to see the famed Abbey Road Studios where you can take a walk across the Abbey Road crossing.
Cruise past Jimi Hendrix's house and Led Zeppelin's London HQ while listening to illuminating commentary by your guide.
This tour also passes by Chelsea, the Heart of Swingin'60 London, Vivienne Westwood Worlds End, and Kensington High Street.
⭐️ RATING: 4.5 out of 5 Stars, 40+ reviews | ⏳ TOUR LENGTH: 2 hours | ✔️ BOOK NOW
WHAT'S INCLUDED IN THIS TOUR
2 or 3-course dinner plus soft drinks
Priority seating
Iconic rock songs
Tour starts and ends at Hard Rock Cafe, London Piccadilly Circus
A perfect amalgamation of the Hard Rock brand's rock and roll lifestyle and the eclectic vibe of Piccadilly Circus, Hard Rock Cafe Piccadilly Circus is the best way to enjoy the building's prestigious heritage and outstanding West End location.
Enjoy a scrumptious international menu and listen to epic rock songs while you admire the walls that showcase authentic memorabilia representing decades of rock music history.
These one-of-a-kind items include collectibles that belong to international stars and British music legends alike.
"Food was amazing. Service was 100% and they really took care of my son's allergy requirements. Will be coming back again. Menu brilliant for the cost and they even fitted us in early."
The dinner menu will leave you spoiled for choice.
You can choose from delicious burgers, healthy salads, juicy chicken tenders, warm desserts, and hot and cold drinks.
Be sure to book your dinner in advance to avoid waiting in line!
⭐️ RATING: 5 out of 5 Stars, 30+ reviews | ⏳ TOUR LENGTH: 2.5 hours | ✔️ BOOK NOW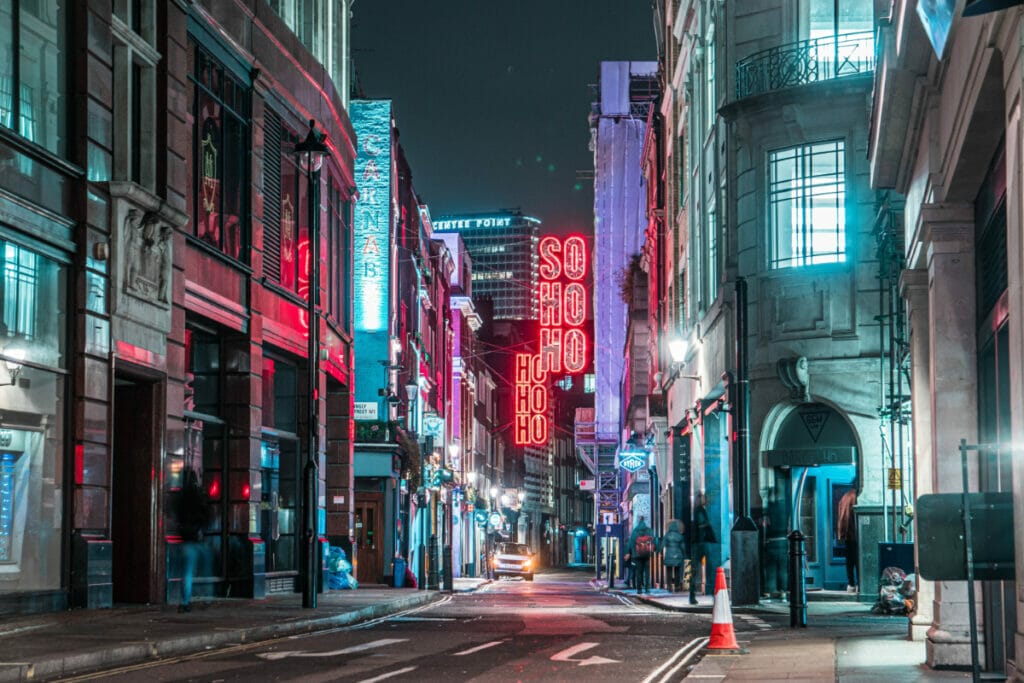 WHAT'S INCLUDED IN THIS TOUR
Local guide for this London rock and roll walking tour
Pass by some of Soho's most iconic music monuments
Small group
Tour starts from outside the Dominion Theatre and ends at the beautiful historic pub, The Dog and Duck
Want to see the best spots in London that provide a glimpse into its rich musical heritage?
Then take the Music Walking Tour of London's Soho and explore the must-see musical landmarks on this London rock and roll tour with a local musician acting as a guide.
Visit the home of young Mozart, see where Bowie, Hendrix, and more recorded their outstanding albums, and discover the fabled Ronnie Scott's, all brought to life by your guide's stories of these stars about making music in the capital.
Start the tour from outside the Dominion Theatre and enjoy a 2-hour walking tour in a small group.
"Only us and another couple on the tour so nice small group. Evan was friendly and had good knowledge of where artists started off in Soho and how they got their lucky break or encounter."
Visit the famous street where David Bowie lived in a caravan and the Rolling Stones recorded their very first album.
See the place where Elton John worked as a tea boy for his first job and where Sex Pistols squatted.
Moving along to Soho square, you'll also see Paul McCartney's business headquarters and the venue where Prince played two gigs in secret.
⭐️ RATING: 5 out of 5 Stars, 20+ reviews | ⏳ TOUR LENGTH: 3 hours | ✔️ BOOK NOW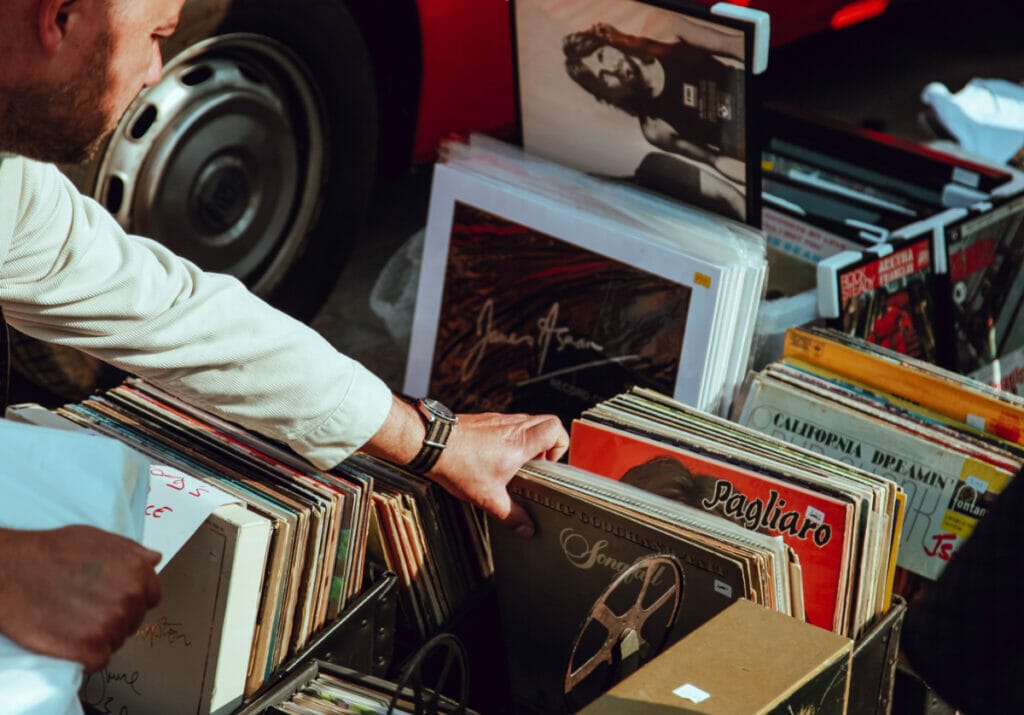 WHAT'S INCLUDED IN THIS TOUR
Professional guide
All taxes, fees, and handling charges
Air-conditioned vehicle
Trivia about the Rolling Stones
This tour is a must for die-hard fans of the Rolling Stones – one of the best London rock music tours!
Visit the various locations associated with this band and experience their history, including their first home.
Listen to the band's most iconic hits while you take this tour in an air-conditioned minivan.
Set off from central London and visit the Half Moon, Putney, where The Rolling Stones performed in 2000 at a private party.
See the Olympic Studios, where The Stones recorded six consecutive albums in six years between 1966 and 1972.
"As a lifelong fan of the Rolling Stones, and in preparation for the July 3rd, 2022 Hyde Park concert, I and my group took in Paul's tour the day before, on July 2nd. I wholeheartedly recommend this incredible tour."
Pass the former flat of Mick, Brian, and Keith as you cruise down the King's Road and head towards Richmond-upon-Thames.
On this tour, you'll also see Sandover Hall where the Stones performed and Kew Road where The Stones secured their first residency and met The Beatles for the first time.
Other stops include the Crawdaddy Club and the Terrace Gardens in Richmond Hill, where Jerry and Mick lived in the early 1990s.
⭐️ RATING: 5 out of 5 Stars, 20+ reviews | ⏳ TOUR LENGTH: 6 hours | ✔️ BOOK NOW
WHAT'S INCLUDED IN THIS TOUR
Driver/guide
Bottled water
Snacks
Live commentary on board
Travel back in time to 1960s London and trace the legacy of The Beatles on this private, half-day tour.
Your guide will meet you at the pickup point of your choice or at your accommodation and take you around this tour in the comfort of a black cab.
Visit neighborhoods like Marylebone and Soho in style while learning about The Beatles' history from your guide.
The first stop on this tour is the Helter Skelter coffee shop.
"I cannot say enough great things about this experience and how WONDERFUL our tour guide and London cabbie, Peter is! If you are a Beatles fan, this is the ONLY way to see all the various Beatle sights in London!."
Here you can shop or browse for memorabilia before walking over to the Abbey Road Studios.
You'll see the most iconic building in rock 'n' roll history in Montagu Square and visit The Beatles' first apartment on Green Street.
Other stops include Berkeley Square where you can see the Mayfair Hotel and Annabel's nightclub; Piccadilly Circus, the place where Beatles' films premiered; and Prince of Wales Theatre, the venue where the Beatles gave a memorable performance.
⭐️ RATING: 5 out of 5 Stars, 7+ reviews | ⏳ TOUR LENGTH: 4 hours | ✔️ BOOK NOW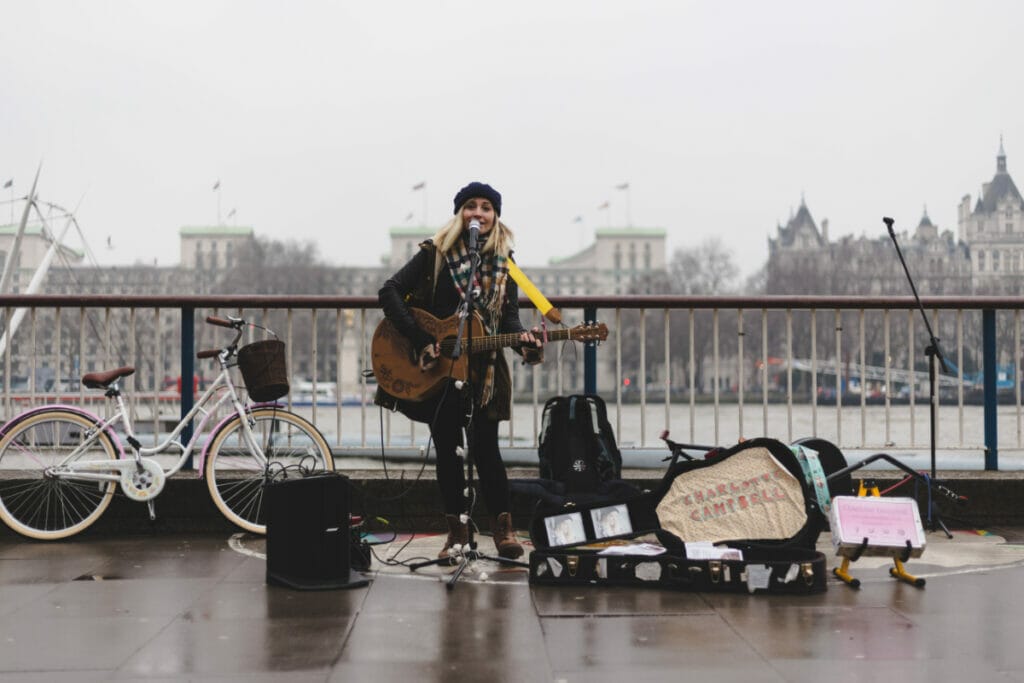 WHAT'S INCLUDED IN THIS TOUR
Pick up from a hotel or a location of your choice
SMS to let you know your driver has arrived
Drop off at a location that suits you
Some of London's outstanding rock venues
The London Rock N Pop Taxi Tour is all about music and the legends!
Visit the pubs and clubs where stars were discovered and locations where many videos and albums were recorded.
From restaurants, homes, and recording studios owned by the stars to clubs, pubs, and performing venues frequented by music legends, this tour has it all!
After the tour, you can request a drop-off at the Hard Rock Café if you don't want your evening to end just yet or at Camden Town, which is the happening place right now!
Enjoy a great urban vibe and look for the undiscovered stars of tomorrow playing their favorite rock 'n' roll songs at various bars and pubs.
"We had an amazing rock n roll tour around London. It was surreal to see many locations that some of musics best performed and recorded at. Our guide was top notch."
Unearth new information and hear many untold tales from our experienced guides.
All our guides have passed the Knowledge of London exam and have been driving the classic Black London Taxi for more than 25 years.
The additional tour guide qualifications acquired by the guides mean that their knowledge about the buildings, places, history, and people are incomparable, which ensures a tour that's informative, fun, and memorable.
Don't forget to take photos, as you can request a stop if you see something of interest.
Be sure to tell us if you need a coffee or refreshments break, as you can personalize this tour according to your needs.
⭐️ RATING: 5 out of 5 Stars, 6+ reviews | ⏳ TOUR LENGTH: 3 hours | ✔️ BOOK NOW
WHAT'S INCLUDED IN THIS TOUR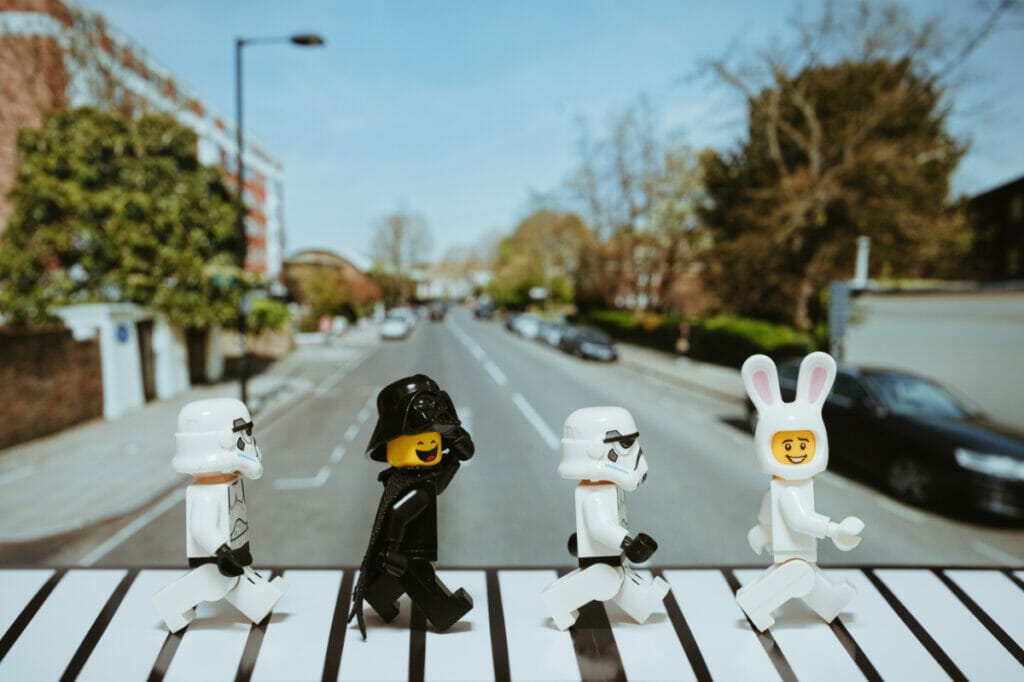 Private driver guide
Bottled water
Meet at the Embankment or request pickup
Popular hangouts of British rock superstars and punk bands
On this tour, you can crash the hang-outs of British rock superstars and punk bands like Pink Floyd, The Clash, David Bowie, Sex Pistols, The Beatles, Queen, The Stranglers, The Kinks, and The Who.
Walk along the footsteps left by these famous musicians and discover the venues where they made iconic music.
This tour is led by a knowledgeable guide who is well aware of London's rock scene.
"Our tour guide was amazing!! Mick tailored the tour to our liking. We saw so many exciting sites and got to shop at the Abby Road Store!!! We saw places for Queen, The Beatles, Pink Floyd, and Freddy Mercury's home."
Walk the famous zebra crossing on Abbey Road featured on The Beatles album cover and visit the EMI House where many top albums have been recorded.
Pass by Mayfair that's home to music industry giants like Jimi Hendrix and The Beatles; Piccadilly Circus, the center of London's pop culture; and the classy neighborhood of Marylebone.
See the HMV Music Store on Oxford Street and the BBC Studios as you pass Langham Place.
Other stops include St. James, Wardour Street, and Compton Street.
⭐️ RATING: 5 out of 5 Stars, 4+ reviews | ⏳ TOUR LENGTH: 2-3 hours | ✔️ BOOK NOW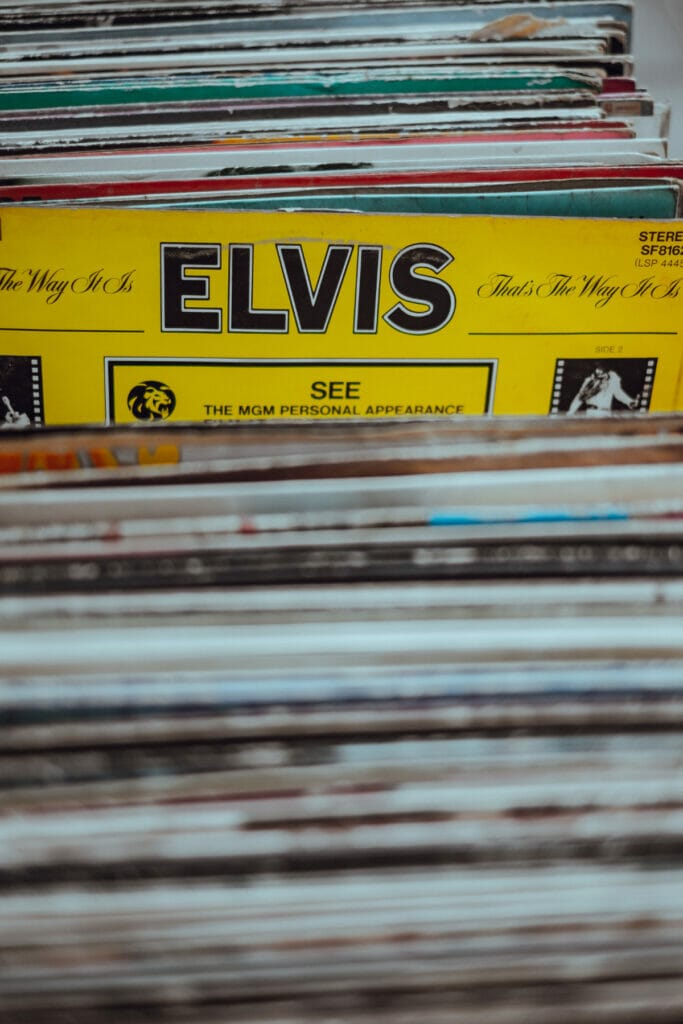 WHAT'S INCLUDED IN THIS TOUR
Professional, English-speaking guide on this rock and roll walk London
Small group
Unheard stories relating to rock n roll
Tour starts at Dominion Theatre and ends at Abbey Road Studios
Once considered the rock 'n' roll center of Europe, London has a rich musical history that's best experienced on this walking tour.
Hear unknown trivia and tales about the Beatles, David Bowie, and the Rolling Stones from our experienced and knowledgeable guides.
This tour comprises a small group of just 15 people, so you can be sure of receiving personalized attention.
Visit hotspots like the Abbey Road zebra crossing, Denmark Street and Soho Square.
"Tour guide was excellent and very knowledgeable and helpful to the end! He kept a good pace and waited for us if we needed extra time for pictures. Crossing Abbey road was a great experience with him"
Take lots of photos on this walking tour to show your friends and family back home.
See the building at Savile Row where the Beatles had their last concert and the Abbey Road Studios where many famous artists like Pink Floyd, the Beatles, and many others have recorded their albums.
Don't forget to have your picture taken on the Abbey Road crossing, replicating the iconic Beatles' album cover.
⭐️ RATING: 5 out of 5 Stars, 3+ reviews | ⏳ TOUR LENGTH: 4-5 hours | ✔️ BOOK NOW
WHAT'S INCLUDED IN THIS TOUR
Private transportation in a licensed London black taxi
Bottled water and light snacks
Private green badge qualified guide
Places vital to The Beatles' music journey
Relive the good old days from the swinging 60s and take a memory trip down the Beatles' career on this Fab Four-themed, private, half-day tour.
Enjoy this tour in an iconic black taxi with a guide who has lived through the era.
Start the tour from the London Palladium, the place where it all started back in 1963 when the Beatles made their live television broadcast.
"David is an excellent tour guide, knowledgeable, pleasant, respectful, and polite. David picked us up promptly at the designated time. The cab was comfortable and the snacks were appreciated.."
Visit Carnaby Street where Yoko and John first met, the Savile Row rooftop where the Beatles had their last concert, and Abbey Road's famous cross-walk.
This tour offers door-to-door hotel transfers, complimentary water bottles, and light snacks for your convenience.
⭐️ RATING: 5 out of 5 Stars| ⏳ TOUR LENGTH: 4 hours | ✔️ BOOK NOW
WHAT'S INCLUDED IN THIS TOUR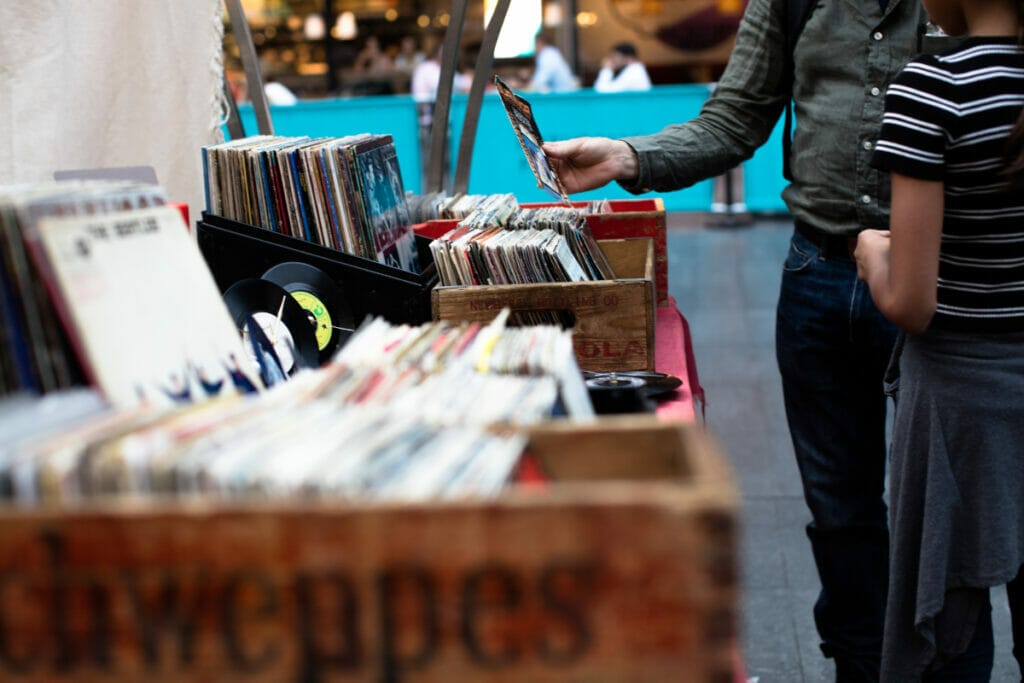 Air-conditioned vehicle
Private transportation
Services of a registered tour guide
Stroll past famous performance venues and recording studios
This tour allows you to save hours visiting locations linked to famous rock 'n' roll musicians.
Being in a taxi helps you cover more ground and see more landmarks while your guide takes you on a musical adventure.
Pass by performance venues, recording studios, and homes linked to music industry legends like Freddie Mercury, Pink Floyd, The Beatles, and Jimi Hendrix.
Enjoy an eye-opening experience as this 4-hour tour gives you the opportunity to enjoy the world of rock like never before.
Traveling across London, you'll visit the Beatles Headquarters, Tin Pan Alley, and Freddie Mercury's home.
"Jason was Amazing! We had a wonderful tour! He was very knowledgeable and took us to great memorable places.."
See the venue where the cover for The Beatles' famous Sgt Pepper's Lonely Hearts Club was conceived and photographed and the place where Pink Floyd had their first gig.
Learn all about the history of The Rolling Stones as your guide takes you to their first apartment, the places where they played, and where they made their first album.
This tour will also take you to the nightclubs and haunts of David Bowie, Elton John, and The Kinks.
You cannot only see the houses and performance venues of many famous artists, but also the cells where Jagger and Lennon were incarcerated.
Hey! Want to use our trusty guides to the best tours in other places across the UK? Check these out!
UK Travel Planning Guide: the FAQs
🏥 Should I buy UK travel insurance?
Absolutely yes. Basic coverage is not expensive, and as a visitor you are NOT covered under the NHS. Compare policies and prices with Travel Insurance Master here, a big name in the travel insurance business, and cross that off your list.
🔌 Do I need travel adapters for the UK?
Yes, you do, otherwise you won't be able to plug in your electronics/phone/lifelines. I recommend this one, which is all-in-one so you can use it in other countries.
🚗 What do I need to drive in the UK?
The first thing you need to check out if you're planning on renting a car in the UK is this guide to driving in the UK for visitors – the roads, signs, and driving experience will likely not be what you're used to and it's essential to prepare yourself to stay safe and aware.
🛌 What's the best way to book hotels in the UK?
For UK hotels, Booking is the best site as it offers free cancellation on many properties. If you want an apartment, I always recommend VRBO over AirBnb.
📳 Will my phone work in the UK?
Yes – if you set it up right. Check out my guide on making your foreign phone work in the UK to ensure that you get the type of service you need.
🚿 Can I drink the water in the UK?
Yes, UK water is great and perfectly safe. But drink out of taps in any kitchen or use water fountains. Double check before drinking out of the taps in hotel bathrooms, though, as they may be on a different system.