This post contains affiliate links for which I may make a small commission to help keep the site running. You will not be charged extra for these items had you not clicked the links. Thank you for your help to keep the site running!
Ready to tour the best of London's museums on a London museum tour?
You've come to the right place, as we're going to explore the best 11 London museum tours – all led by expert guides who want to share their knowledge of these museums with you and help you skip the tourist traps.
If you're like, just cut to the chase already, then don't worry.
The best London museum tour is The British Museum London – Exclusive Guided Museum Tour.
It has almost 180 amazing reviews, so there's no going wrong.
Not only is London a stunning city, bursting with life and activity.
It's also a city filled to the brim with some of the best museums in the whole of the UK.
If you want to see what your other options are, here are 10 more tours that are definitely worth your time.
So let's get into the list of the best London museum tours so you can book it already!
PS – booking in advance is highly, highly recommended so you don't miss out.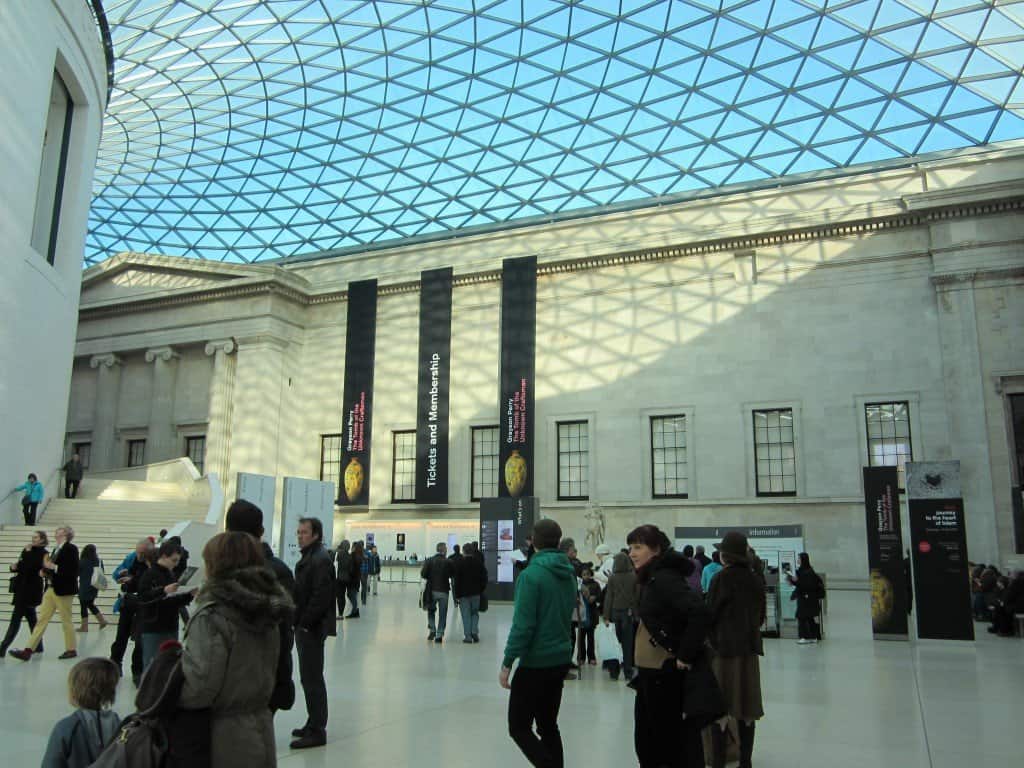 Easy Guide: Best London Museum Tours
⭐️ RATING: 5 out of 5 Stars, 170+ reviews | ⏳ TOUR LENGTH: 2.5 hours | ✔️ BOOK NOW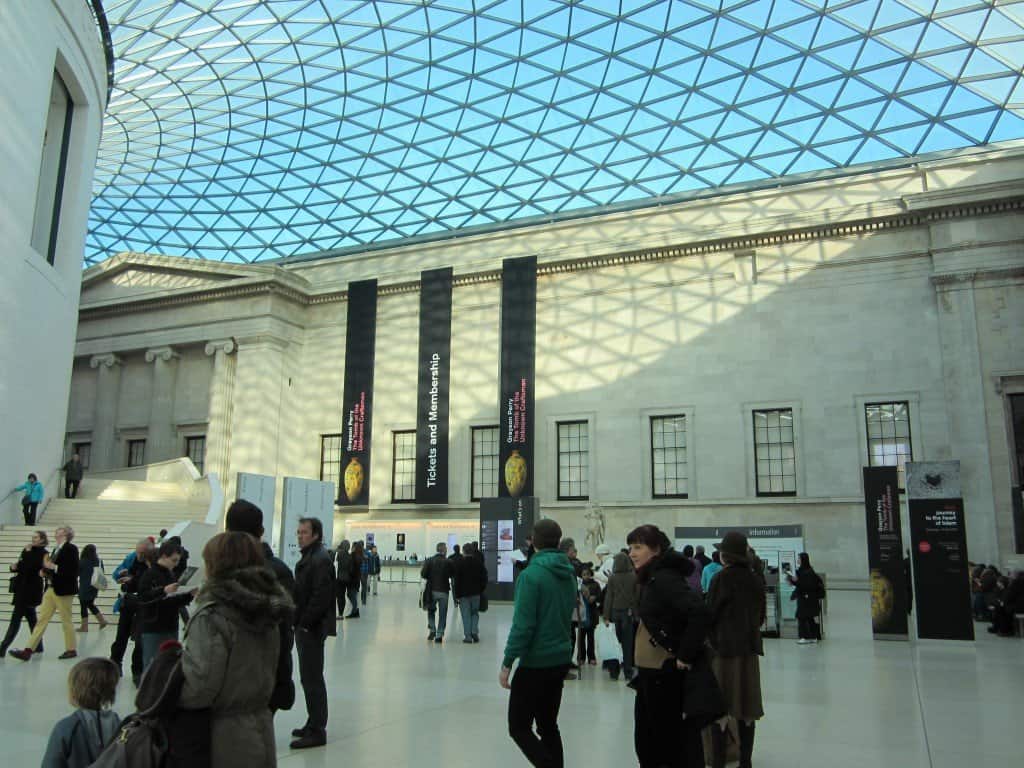 WHAT'S INCLUDED IN THIS TOUR
Private tour.
Customizable itinerary to suit your interests.
See and learn about the British Museum's best-known artefacts.
Explore a museum that holds over 8 million items!
What self-respecting London museum tour compilation wouldn't start with the British Museum?
Holding over 8 million items, the British Museum is a titan of museums, not just in London, but worldwide.
To get the most out of a museum so huge and all-encompassing, you're best to get a professional guide.
You'll get a guide to yourself, who'll show you around the museum's highlights, up to and including, Samurai armor, the Rosetta Stone, and 2 million-year-old tools.
Much like the museum, your guide will be a wealth of knowledge, providing details and insights regarding all the artifacts you happen to find yourself perusing.
"Becky was very knowledgeable and personable. The museum boots an impressive collection of world history. Highly recommend!"
Thanks to it being a private tour, your guide will tailor the tour specifically to your interests.
Perfect for a museum so big you could easily spend several days in it!
This tour is ideal for you if you want to see all the highlights while simultaneously having a personalized experience in one of the world's top museums.
⭐️ RATING: 5 out of 5 Stars, 50+ reviews | ⏳ TOUR LENGTH: 2.5 hours | ✔️ BOOK NOW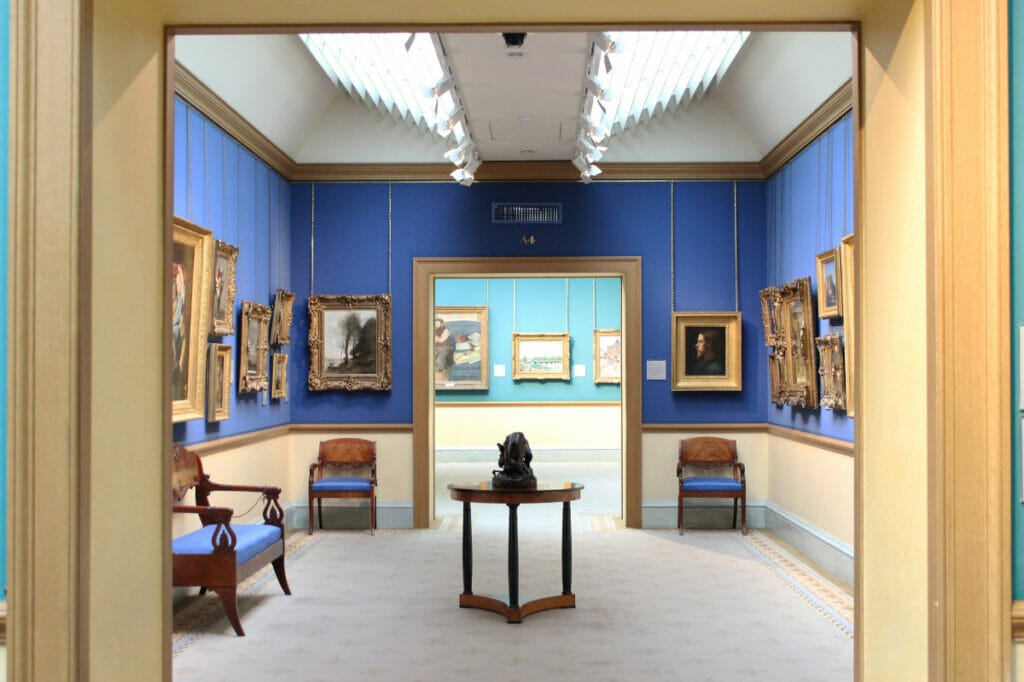 WHAT'S INCLUDED IN THIS TOUR
Small group.
Professional guide.
Visit one of the world's most visited museums!
Get taken straight to the gallery's key pieces.
The National Gallery is another one of the world's best-known museums, it and its collection of 2300 works of art are right there at your fingertips on any trip to London.
With this being said, even with the most famous paintings in the collection, it can be hard to decipher their significance and role within art history.
Furthermore, it can be easy to get lost and confused within the expansive collection, you don't want to miss Van Gogh's Sunflowers or Holbein's The Ambassadors.
Lucky for you, this small-group tour has a professional guide lead you through the gallery, stopping at key paintings and informing you of the significance of the paintings and their artists' histories.
"We thoroughly enjoyed seeing and learning about different artworks from different periods. Luis was a knowledgeable and engaging guide and kept us interested for the full 2.5 hours."
You'll spend 2 and a half hours lost in the world of art, seeing works by Da Vinci, Monet, Botticelli and several other sensational artists.
Pick this tour if you want to be led on an adventure through art and history in one of the world's greatest art collections.
⭐️ RATING: 4 out of 5 Stars, 13+ reviews | ⏳ TOUR LENGTH: 3 hours | ✔️ BOOK NOW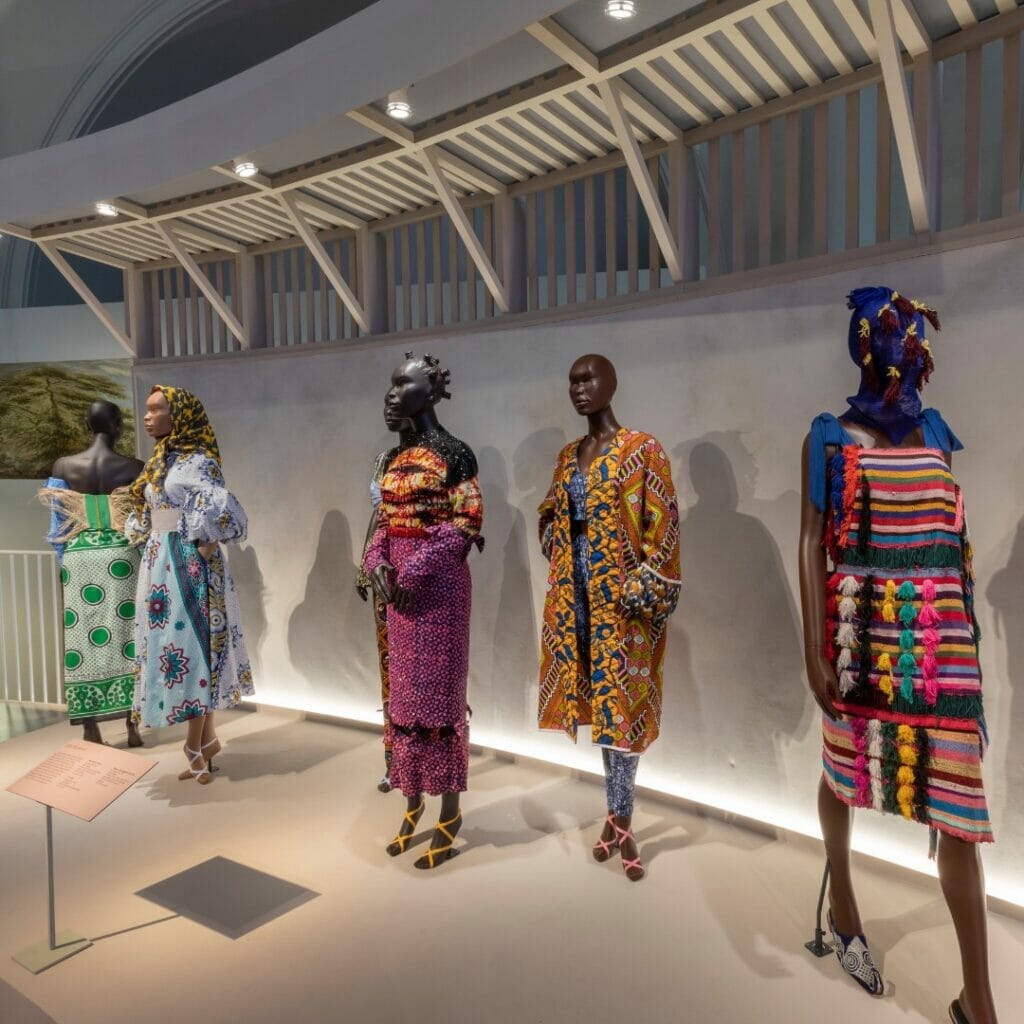 WHAT'S INCLUDED IN THIS TOUR
Private tour.
Guide specialized in art history.
Includes a visit to Apsley House.
Includes a walk through Knightsbridge.
The Victoria & Albert Museum (V&A) is one of the best choices for anyone looking for a dose of the arts when visiting London.
However, like so many of London's biggest museums, it's best done with a guide so as to maximize your experience.
On this private tour, your art historian guide will take you through many of the V&A's highlights, including Tipu's Tiger, a cast of Trajan's column, European jewelry from all eras, a whole host of Italian Renaissance sculptures, and many other exhibits.
"Wonderful tour with fabulous information on both the history and purpose of the museum coupled with specific exhibits to illustrate."
Your guide will personalize the tour to fit any particular interests you have as well.
Following the V&A you will stroll through the prestigious Knightsbridge neighborhood, to Apsley House, home of the 1st Duke of Wellington and now another art museum.
Inside which you will also receive a tour from your guide.
Choose this tour if you're looking for a bespoke experience with an art historian and the chance to see one of London's most famous neighborhoods too.
⭐️ RATING: 5 out of 5 Stars, 50+ reviews | ⏳ TOUR LENGTH: 2 hours | ✔️ BOOK NOW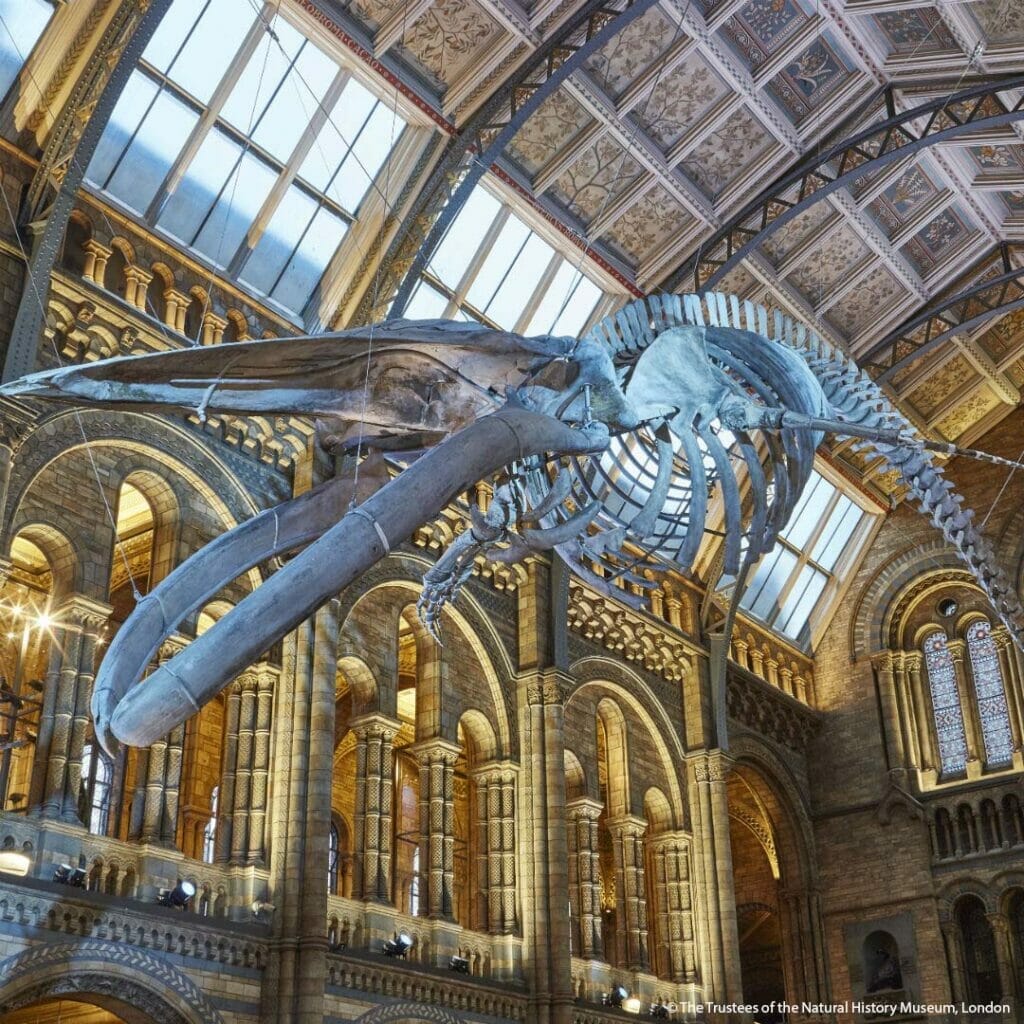 WHAT'S INCLUDED IN THIS TOUR
Private tour.
Go directly to key specimens.
Exhibits ranging from before the formation of the sun to the modern day.
Expert guide.
This is the premier destination in London for anyone interested in natural history, whether that's dinosaurs, extinct mammals or meteorites from outside our solar system.
As massive as it is, booking a private tour with an expert guide is the best way to see the museum in the most efficient manner possible.
"The tour was great – only few people and very knowledgeable tour guide. She was very accommodating and entertaining."
Follow your expert guide as they take you all over the Natural History Museum for an engaging 2 hour excursion.
During which, you'll see exhibits such as the most complete Stegosaurus skeleton ever found, Pompeii victims, a Dodo skeleton, and of course many, many more.
Listen closely as your guide brings the stories of these exhibits to life drawing you deep into the lives of these long-dead specimens.
You'll find this tour suited to you if you're wanting to spend a morning or afternoon gaining an overview of one of the most comprehensive collections of natural history exhibits in the world.
⭐️ RATING: 4.5 out of 5 Stars | ⏳ TOUR LENGTH: 3.5 hours | ✔️ BOOK NOW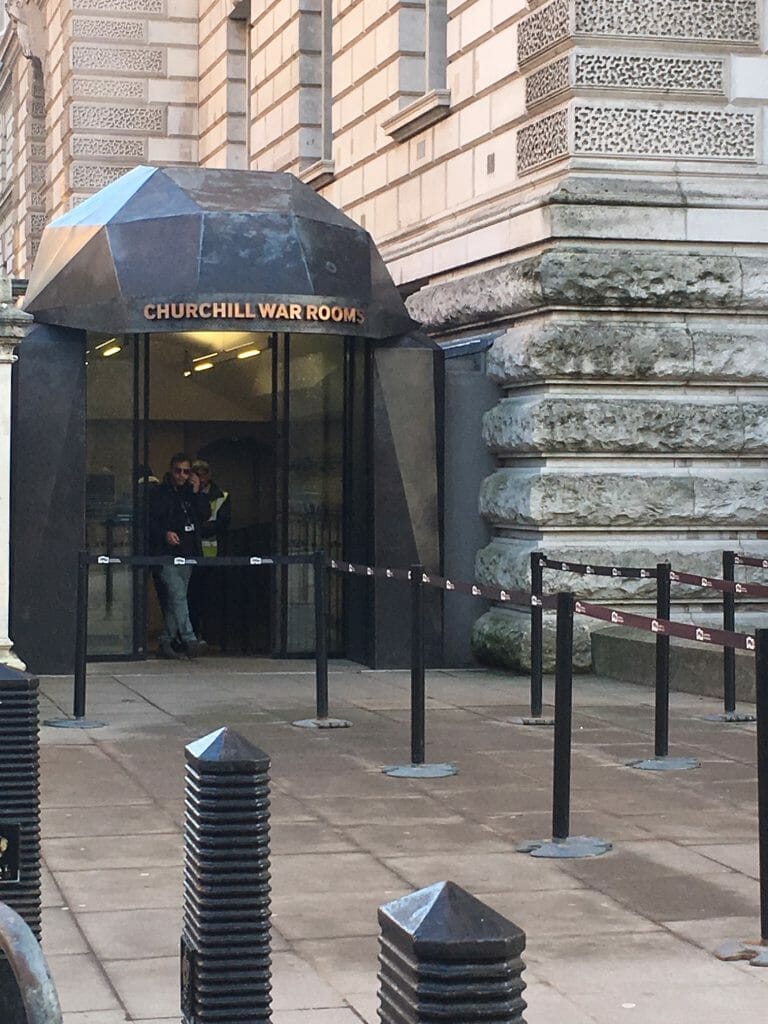 WHAT'S INCLUDED IN THIS TOUR
Private tour.
Blue Badge guide.
Includes a walking tour of WWII-related sites in London.
Entry fee to Churchill War Rooms included.
Any World War 2 buffs or Winston Churchill fans will fall in love with this tour.
It not only includes a private tour of Churchill's War Rooms, but also a walking tour that exhibits sites highlighting the UK's pivotal role in World War 2.
Start the day touring the Churchill War Rooms with your guide, who will show you the rooms where the British war effort was managed and learn about the various strategies and innovations that helped the UK win the war.
"Marina was outstanding. Incredibly knowledgeable and personable. She brought the museum to life and made a special experience for my family."
Other areas of the museum act as a museum to Churchill himself, your guide will regale you with anecdotes regarding Britain's best-known prime minister and fill you in on any biographical details that might be missing from the museum.
Following this, you'll amble through London where you'll be shown various monuments and memorials dedicated to the war, before ending the tour at the Battle of Britain Monument.
If you're a fan of modern history you seriously can't go wrong with this tour!
⭐️ RATING: 5 out of 5 Stars, 10+ reviews | ⏳ TOUR LENGTH: 2 hours | ✔️ BOOK NOW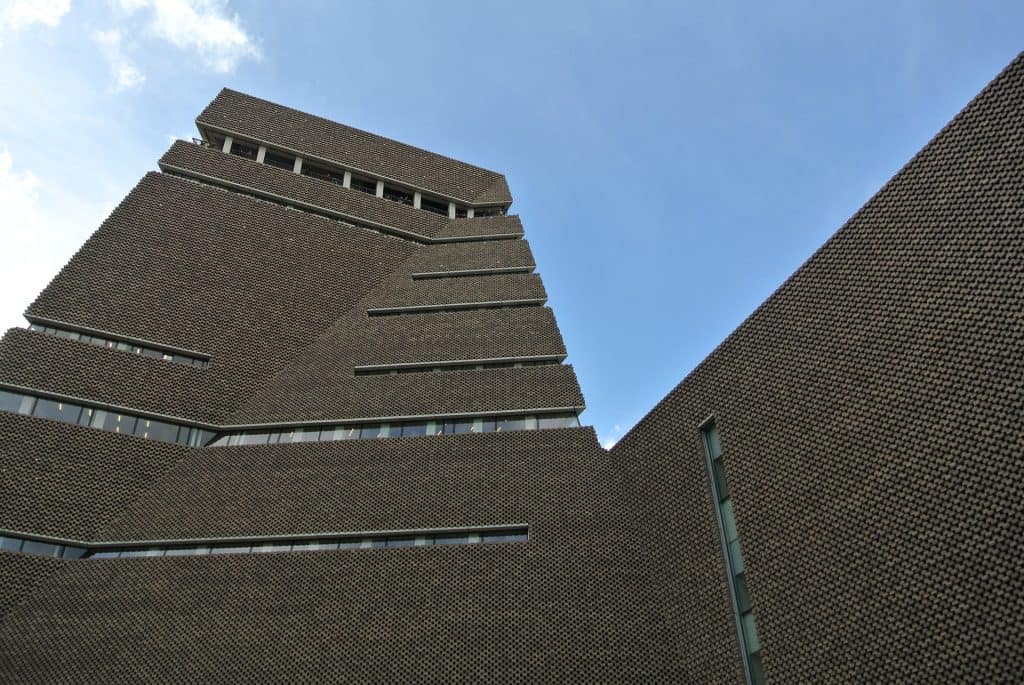 WHAT'S INCLUDED IN THIS TOUR
Small group.
Professional guide.
Have the significance of various pieces of modern art explained.
Learn about both the art inside and the history of the building itself.
I'll be the first to admit that modern art and be difficult to get sometimes (I rarely, if ever, understand it).
That's why this tour with a small group is an excellent choice when visiting the Tate Modern.
Expect to be taken on a journey through modern art history with your expert guide.
You'll be taken to all the most significant works in the Tate Modern and provided with backgrounds regarding their creation and the artists themselves.
"We had an excellent guide who gave a lasting impression of the Tate Modern in an experienced and very competent manner.."
Among the many pieces you'll see are works by heavyweights such as Mondrian, Dali and Picasso.
The building itself, an old coal power plant, is also fascinating and a unique aspect of the gallery.
Before the end of the 2 hour tour, your guide will take time to explain some details surrounding this too.
You can't go wrong with this tour if you're looking for a London museum tour that takes you to one of London's more eccentric museums.
⭐️ RATING: 5 out of 5 Stars | ⏳ TOUR LENGTH: 3.5 hours | ✔️ BOOK NOW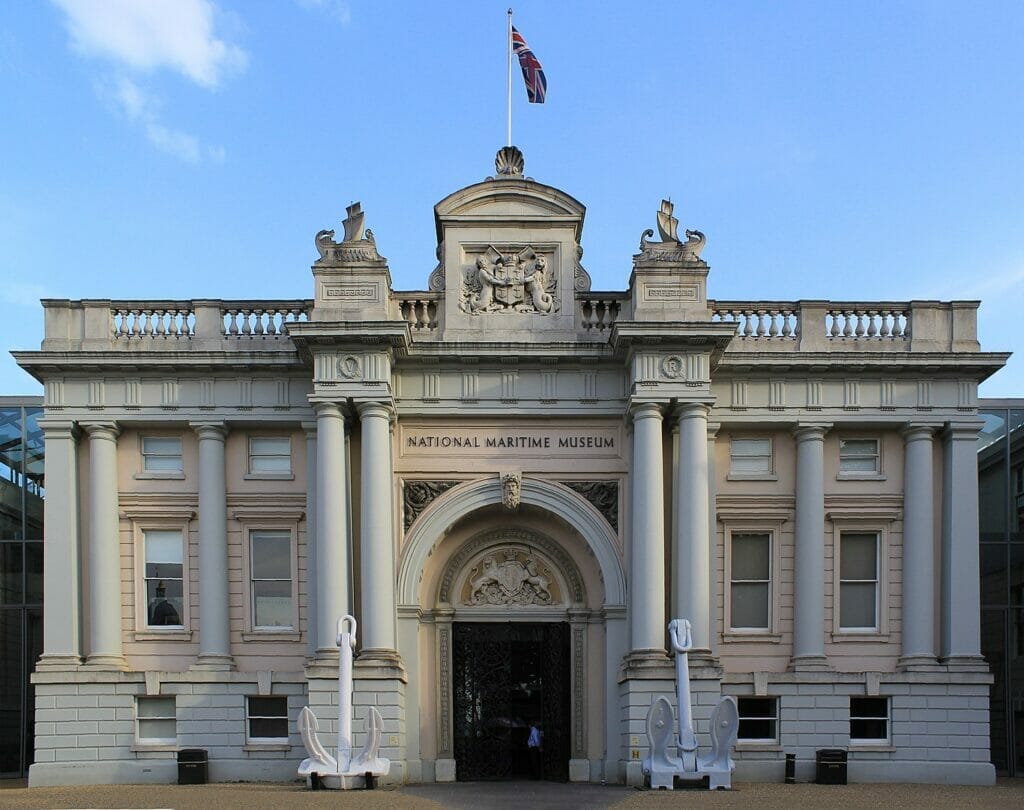 WHAT'S INCLUDED IN THIS TOUR
Small group.
Learn about the UK's maritime history in depth.
Tour Queen's House too.
Opportunity to stop for a coffee/tea break.
Tour the world's largest maritime museum in a small intimate group on this tour!
You'll meet your guide at the famous ship in a bottle statue.
From there you'll be given a tour of the museum, seeing all the most well-known exhibits and receiving enough background information regarding them to enable you to fully appreciate their significance.
Lay your eyes on Turner's Trafalgar painting, see Nelson's Jacket, and learn about the origins of the era-defining East India Company, before stopping for a much-needed tea break at the site's café.
In the second half of the tour, you'll receive a sobering account of the UK's role in the Atlantic slave trade, followed by exhibits regarding lighthouses across Britain.
"This is a great place to see. The history that you will get from visiting this place is astonishing. All ages can benefit from visiting this place. It is very clean, well spread out and the displays are perfect. You will not be disappointed."
The tour will end after approximately three and a half hours.
After which, you'll feel you've learned a whole lot about both the good and the bad of British maritime history.
Perfect for anyone looking to learn about a nation-defining aspect of British history.
⏳ TOUR LENGTH: 2-4.5 hours | ✔️ BOOK NOW
WHAT'S INCLUDED IN THIS TOUR
Private tour.
Skip-the-line entry included.
Pick-up and drop-off included.
Option to extend tour to include a guided tour of London's Jewish District too.
With pick-ups and drop-offs and skip-the-line entry, you'll feel like a celebrity when taking this tour!
Your expert guide will help you navigate London's Jewish museum, showing you all manner of artifacts along the way, some of which date back to their first settlement here in 1066.
In addition to the museum's sights, your guide will be a fountain of information, regarding Britain's famous rabbis, Holocaust survivors, and what it means to be Jewish and British both today and in the past.
After the museum, you can head out to East London with your guide.
They'll take you on a walking tour that will supplement your knowledge of the district London Jews have called home for so many generations.
This is an underrepresented area of British history that is no less fascinating despite how little it is talked about.
Take this tour if you want to learn more about a historically marginalized group and how they have thrived despite their hardships.
⭐️ RATING: 5 out of 5 Stars | ⏳ TOUR LENGTH: 2-5.5 hours | ✔️ BOOK NOW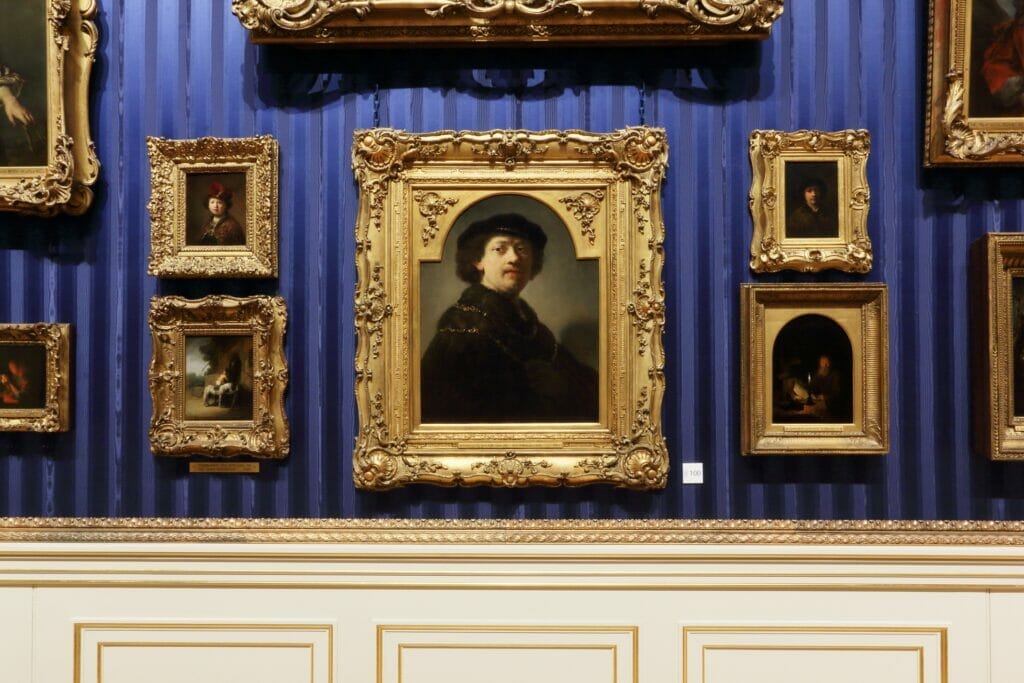 WHAT'S INCLUDED IN THIS TOUR
Visit two world-famous art galleries in one day.
Pick-up and drop-off included.
Expert guide.
See artistic delights that span the course of 700 years.
The London Wallace Collection is one of the UK's top art museums, second only to the National Gallery.
This tour comprises both – therefore an ideal choice for any lovers of art history.
Spend the first two hours of the tour enthralled as your expert guide takes you through a number of exquisite galleries in the Wallace Collection spanning from the 15th-19th centuries.
Highlights to look out for include works by Rubens and collections of antique Indian and Ottoman weaponry.
"Our guide made experience very interesting: he would know everything about the paintings and weapons. Very good guide"
After your time at the Wallace Collection, you'll be whisked away to the National Gallery.
Once again your expert guide will take you to a selection of superb paintings, including works by masters such as Caravaggio and Van Gogh!
Finish the day by being dropped back at your hotel by the private driver.
You should book this tour if you're an art lover and want to see two of the UK's finest art collections that date between the Medieval era and the 19th century.
⭐️ RATING: 5 out of 5 Stars, 40+ reviews | ⏳ TOUR LENGTH: 5.5 hours | ✔️ BOOK NOW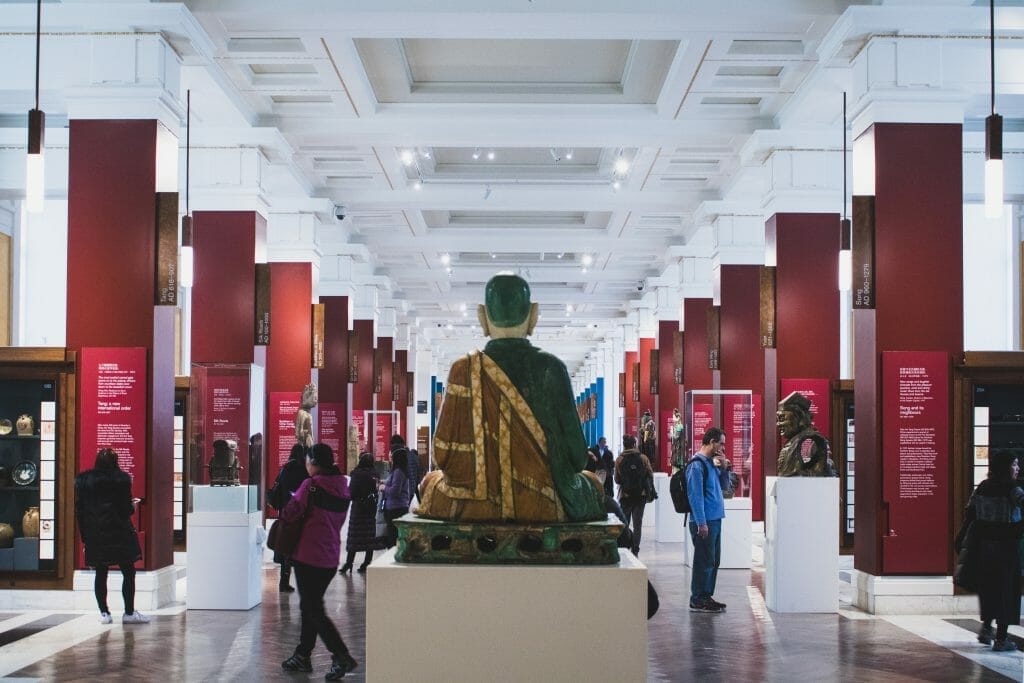 WHAT'S INCLUDED IN THIS TOUR
Small group
Visit two of London's top museums.
Includes a lunch break (lunch not included).
Get taken directly to the highlights of both museums.
This tour gives you the chance to kill two superb birds with one stone, by showing you around two of London's best museums, all in the space of one day.
Begin the day at the British Museum where you'll see artifacts like the Rosetta Stone, the Egyptian mummies and many more.
Following your trip to the museum you'll take a break from lunch, during which you can digest the significance of some of the exhibits you've seen.
"Anthony Matthews was a brilliant guide in our visit to the British Museum and National Gallery. His knowledge of world history, art history and current events brought the content to life. Probably one of the best tour guides (and tours) we've encountered anywhere in the world.."
After lunch, you'll head to the National Gallery, where you'll see a number of the gallery's most famous paintings.
Expect Van Gogh, Rembrandt, and da Vinci among others.
Throughout the day your guide will be at hand informing you of the significance of all the paintings and artifacts you set your eyes on.
The chance to see National Gallery and British Museum highlights all in one day is an amazing opportunity for those of you who only have one day spare for museum hopping.
⏳ TOUR LENGTH: 30 minutes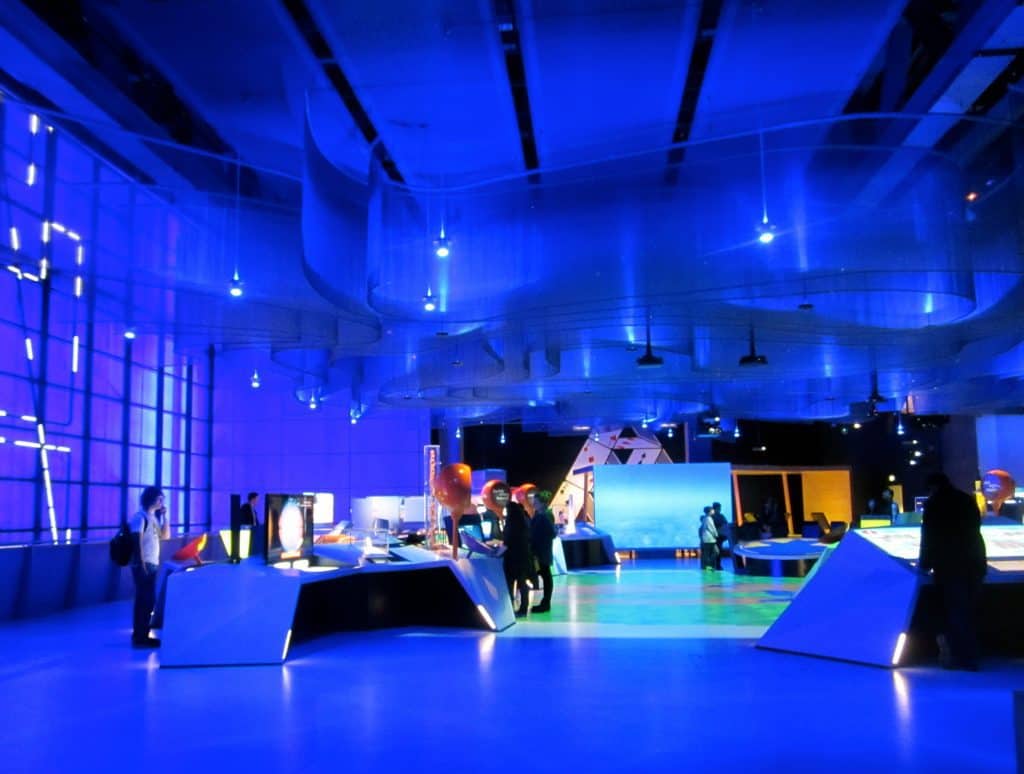 WHAT'S INCLUDED IN THIS TOUR
Free tour.
Just 30 minutes – so it won't take all day.
See key museum exhibits.
Learn contextual information regarding the exhibits.
This final tour is a brilliant option for all of you who just want a quick overview of what the Science Museum has to offer before digging deeper into the museum yourself.
In just 30 minutes your volunteer guide will show you around several of the key exhibits in the museum giving you a wealth of contextual information so that you can better understand the impact the displayed artefacts had upon the world.
While on the tour you will stop in at a number of the museum's galleries, in which you can expect to see and learn about marvels such as Charles Babbage's Difference Engine, the first Apple computer, and planes that date back to the dawn of flight.
After finishing this short introductory tour, feel free to further explore one of London's most fascinating museums at your own leisure.
Hey! Want to use our trusty guides to the best tours in other places across the UK? Check these out!
UK Travel Planning Guide: the FAQs
🏥 Should I buy UK travel insurance?
Absolutely yes. Basic coverage is not expensive, and as a visitor you are NOT covered under the NHS. Compare policies and prices with Travel Insurance Master here, a big name in the travel insurance business, and cross that off your list.
🔌 Do I need travel adapters for the UK?
Yes, you do, otherwise you won't be able to plug in your electronics/phone/lifelines. I recommend this one, which is all-in-one so you can use it in other countries.
🚗 What do I need to drive in the UK?
The first thing you need to check out if you're planning on renting a car in the UK is this guide to driving in the UK for visitors – the roads, signs, and driving experience will likely not be what you're used to and it's essential to prepare yourself to stay safe and aware.
🛌 What's the best way to book hotels in the UK?
For UK hotels, Booking is the best site as it offers free cancellation on many properties. If you want an apartment, I always recommend VRBO over AirBnb.
📳 Will my phone work in the UK?
Yes – if you set it up right. Check out my guide on making your foreign phone work in the UK to ensure that you get the type of service you need.
🚿 Can I drink the water in the UK?
Yes, UK water is great and perfectly safe. But drink out of taps in any kitchen or use water fountains. Double check before drinking out of the taps in hotel bathrooms, though, as they may be on a different system.