This post contains affiliate links for which I may make a small commission to help keep the site running. You will not be charged extra for these items had you not clicked the links. Thank you for your help to keep the site running!
Ready to tour spooky Oxford on a ghost tour?
You've come to the right place, as we're going to explore the best 9 ghost tours in Oxford – all led by expert guides who want to share the supernatural of this part of England and help you skip the tourist traps.
If you're like, just cut to the chase already, then don't worry.
The best ghost tour from Oxford is the Oxford Official Ghost Tour.
It has several amazing reviews, so there's no going wrong.
Oxford is one of England's most beautiful and historic cities.
However, this comes at a price – it's also one of England's most haunted cities.
If you want to see what your other options are, here are 8 more tours that are definitely worth your time.
So let's get into the list of the best ghost tours in Oxford, including haunted tours in Oxford and Oxford haunted tours so you can book it already!
PS – booking in advance is highly, highly recommended so you don't miss out.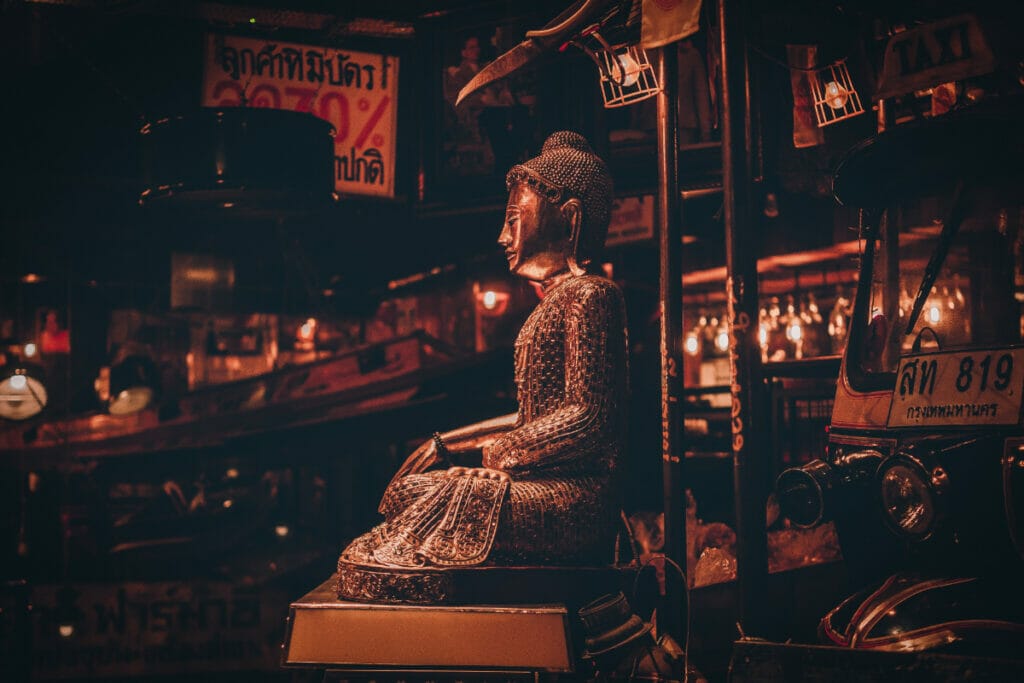 Easy Guide: Best Ghost Tours in Oxford Picks
⭐️ RATING: 5 out of 5 Stars, 8+ reviews | ⏳ TOUR LENGTH: 2 hours | ✔️ BOOK NOW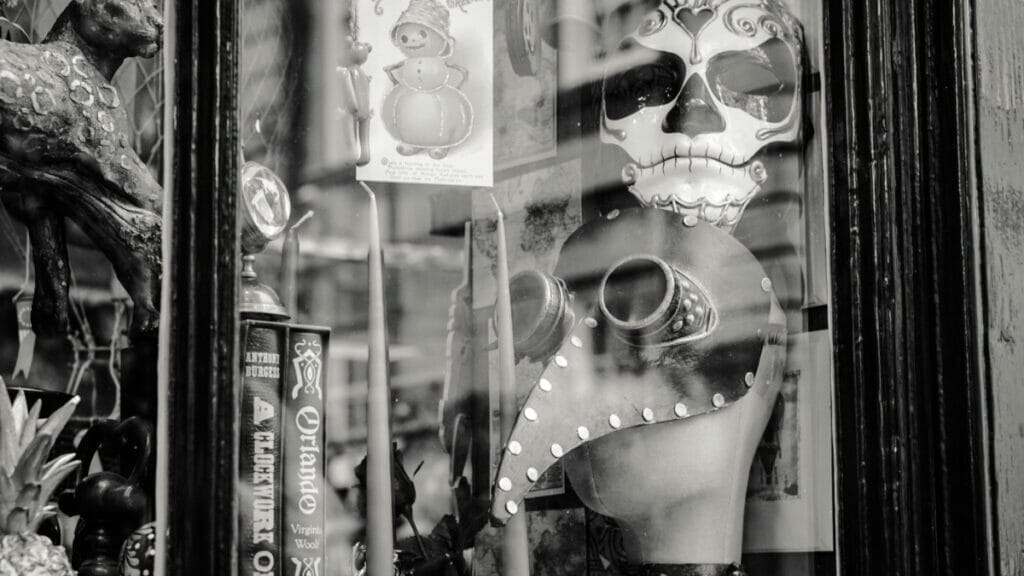 WHAT'S INCLUDED IN THIS TOUR
Guide is an expert in the supernatural.
Tour Oxford after dark.
Discover Oxford's most haunted locations.
No entry fees required.
This tour is the perfect choice for all you lovers of the supernatural, giving you the opportunity to explore Oxford at its most eerie time of day.
The guide knows so much about Oxford's supernatural history that he even went so far as to write a book about it!
The book, Haunted Oxford, is what much of the tour is based around.
Only in a city as erudite as Oxford will you find yourself on a tour led by a published author!
"Was a great experience with exciting stories and it is in my opinion the best way to discover the city. Great tour guide, very friendly and has great knowledge of the city!!"
Expect to spend your evening being led through Oxford's twisting cobbled streets, learning about Oxford's most notorious ghosts and apparitions.
You'll also be made privy to personal stories relating to the city's inhabitants' most shocking encounters with said supernatural beings.
The Oxford Official Ghost Tour is the top choice for all those who have a serious obsession with the supernatural and want to learn all about it from someone who has dedicated their whole life to its study!
⭐️ RATING: 5 out of 5 Stars, 30+ reviews | ⏳ TOUR LENGTH: 1 hour 40 minutes | ✔️ BOOK NOW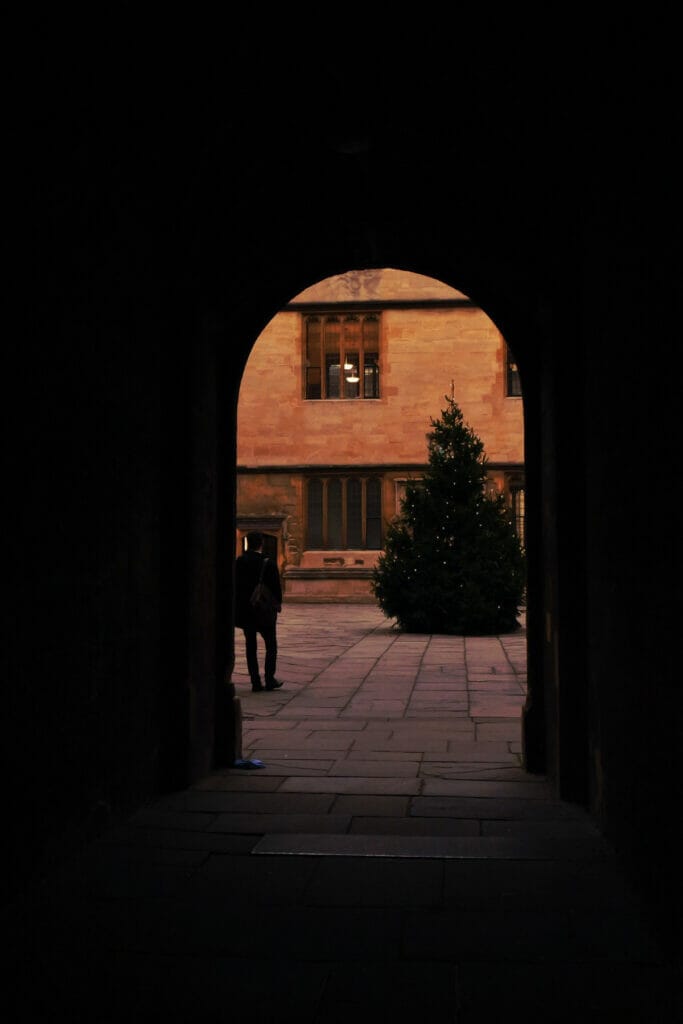 WHAT'S INCLUDED IN THIS TOUR
Theatrical elements such as props and illusions for added engagement
Suitable for children, despite scary subject matter
Professional actor as a guide to bring the experience to life
Receive a discount on Oxford Castle & Prison tickets for future visits
Bill Spectre's Ghost Trail is a multi-award-winning ghost tour that combines learning and fun to create an evening full of supernatural surprises that you won't forget in a hurry!
You'll spend your evening led on an adventure around central Oxford where you'll be told all kinds of grisly and ghostly tales that will make the hairs on the back of your neck stand on end.
"The ghost tour was great. A wonder way to see Oxford whilst learning a little of its history to. Really good fun for adults and kids"
A range of extra theatrical flourishes, such as illusions, props, and costumes – all expertly utilized by your guide, will make it feel as if the ghosts are really there with you.
This tour is fun for the whole family and shouldn't be missed if you're looking for something entertaining but not too frightening!
⏳ TOUR LENGTH: 1 hour 15 minutes | ✔️ BOOK NOW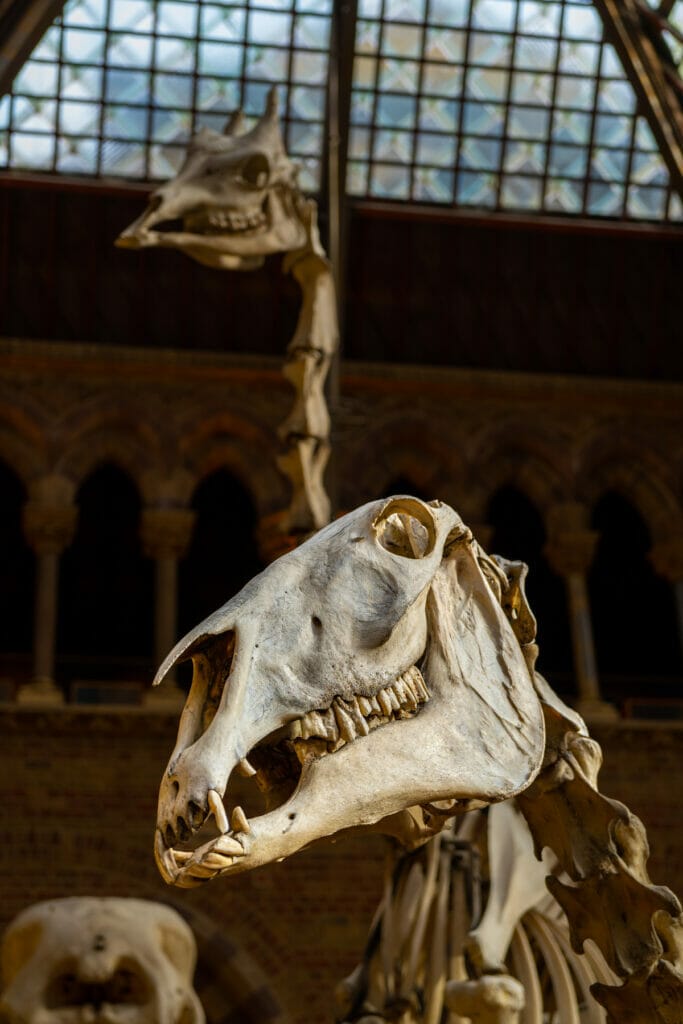 WHAT'S INCLUDED IN THIS TOUR
Professional actor as a guide to bring the experience to life.
Organized by City Sightseeing, a world-famous tour company.
Learn about the grislier side of some of Oxford's most famous landmarks.
Interactive experience.
Organized by City Sightseeing, a tour company operating in over 130 cities around the world.
You know you'll be in safe hands on this haunted ghost tour in Oxford, with a good time guaranteed.
Meet unsettling ghouls and ghosts while learning their stories on your journey through Oxford's dimly lit streets.
Keep your eyes peeled you might even spot a couple of apparitions!
Your guide, an undead cavalier, will serve up gory stories of the supernatural that will keep you on tenterhooks the whole tour.
Your guide won't just regale you with ghost stories, he'll also provide historical context as well to deepen your understanding of both his stories and Oxford as a whole.
Alongside the theatrical elements provided by your undead guide, you can also expect some interactive aspects that should spice up the experience, keeping you on your toes.
The Oxford Ghost Tour is another superb ghost tour that you should choose if you're wanting a tour with interactive elements that brings you right into the action.
⏳ TOUR LENGTH: 1 hour 30 minutes | ✔️ BOOK NOW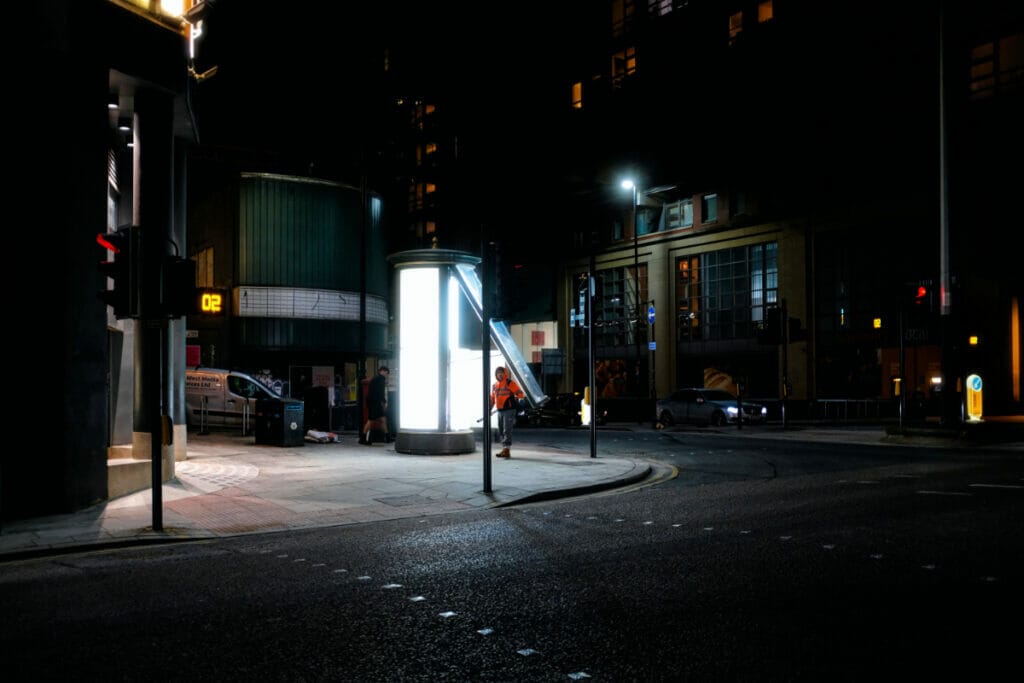 WHAT'S INCLUDED IN THIS TOUR
More tongue-in-cheek than other ghost tours listed
Private bookings only means the tour is exclusive to you and your group
Flexible start times (up to a point)
Tour Oxford after dark
Enjoy an hour and a half of fun while on this ghost tour in Oxford that intends to not only frighten but also amuse.
As with the other ghost tours, your professional guide will lead you and your small group around the streets of Oxford after dark, when the streets are quieter, allowing you to devote your entire attention to the guide's simultaneously bone-chilling and witty anecdotes and facts.
Provided you survive until the end of the tour, you'll find you've not only familiarized yourselves with some of Oxford's undead denizens, but you'll have also learnt how Oxford came to be one of Europe's most haunted cities.
Choose this tour if you're hoping to learn about Oxford's grisly past with a guide who's able to scare you one minute and make you laugh out loud the next.
⭐️ RATING: 5 out of 5 Stars, 30+ reviews | ⏳ TOUR LENGTH: 1 hour 45 minutes | ✔️ BOOK NOW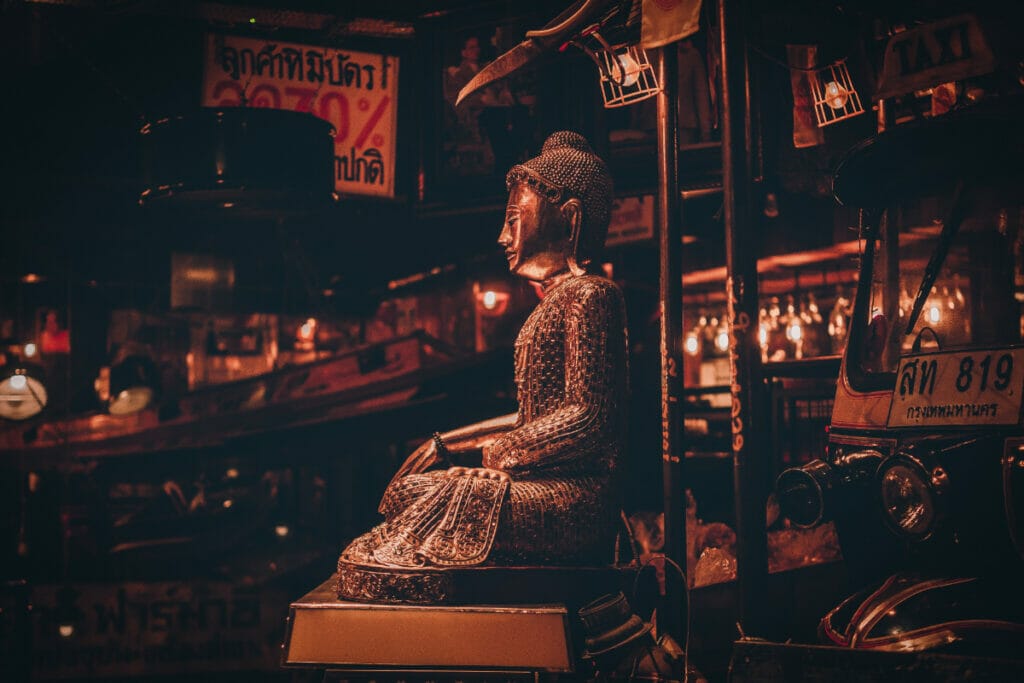 WHAT'S INCLUDED IN THIS TOUR
Tour tailored to suit your needs
Professional Blue Badge guide
See key landmarks around Oxford
One of Oxford's top-rated tour companies on TripAdvisor
If none of the previous Oxford haunted tours seems like a fit for you, but you're still after that perfect ghost tour, I would recommend booking a private or bespoke tour.
These tours allow you to let your guide know your preferences in advance so they can tailor a spine-chilling excursion that is the perfect fit for you and your group.
In the Bespoke Oxford Walking Tour, you can rest easy knowing that your guide is Blue Badge Certified and won't steer you wrong.
The tour primarily focuses on some of Oxford city centre's most significant landmarks.
"The tour was PERFECT. Ian was our tour guide – adaptable, personable, knowledgeable and fun! A real highlight of our trip. Would recommend wholeheartedly"
You'll see a selection of key buildings and learn their fascinating history.
Provided you've let your guide know in advance that you're looking to learn about the supernatural, you should get some ghoulish stories too.
This tour is a safe bet if you desire guaranteed quality on a private bespoke tour, run by one of Oxford's most well-known tour companies.
⭐️ RATING: 5 out of 5 Stars, 30+ reviews | ⏳ TOUR LENGTH: 2 hours | ✔️ BOOK NOW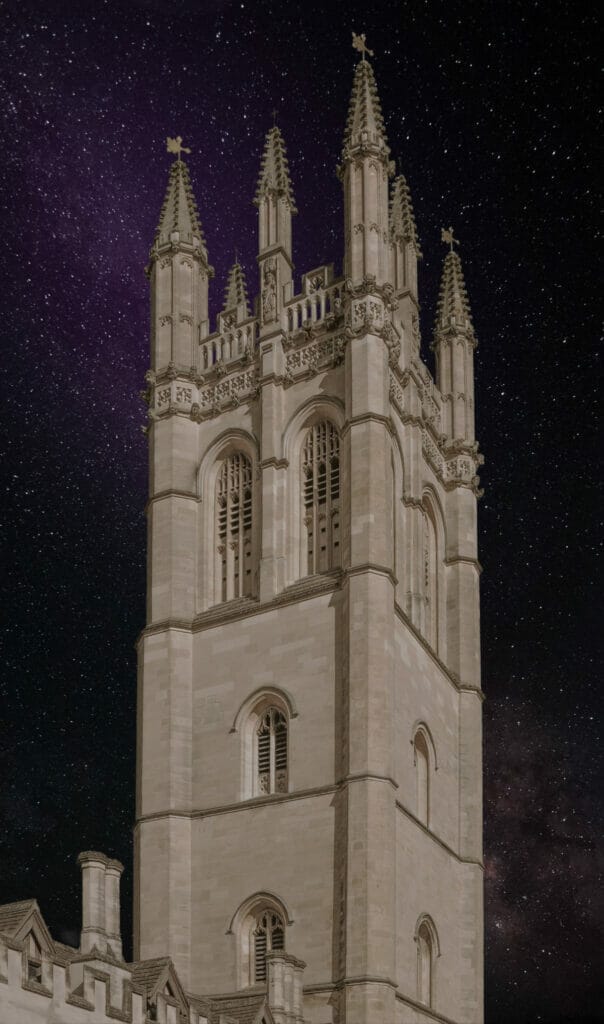 WHAT'S INCLUDED IN THIS TOUR
Tour tailored to suit your needs.
Pick-up and drop-off from meeting points.
Visit Oxford University landmarks as well as central Oxford.
Your guide will probably give you a local's recommendations for pubs and restaurants!
As with the previous tour, this is a private tour where the guide can personalize the itinerary to suit your preferences.
In particular, this guide is known for his flexibility and adaptability, he is incredibly communicative prior to the tour, so he should be able to hash out an itinerary that suits you down to the ground.
Whether that's a wholly supernatural tour, one with architectural history peppered in, or one that also references the Harry Potter filming that took place in the city.
"Chris was knowledgeable, enthusiastic, witty, flexible, and pitched a really interesting tour at a perfect level"
Take it easy and enjoy the ride as you're led through both central Oxford and a number of significant university sites too (Christchurch College is a must-visit).
Your guide will ensure you finish the tour eager to learn more about Oxford's intriguing history.
Booking this tour should be your top priority if you're wanting a guide who takes your requests seriously and crafts a tour perfectly suited to your preferences.
⭐️ RATING: 5 out of 5 Stars, 100+ reviews | ⏳ TOUR LENGTH: 2 hours | ✔️ BOOK NOW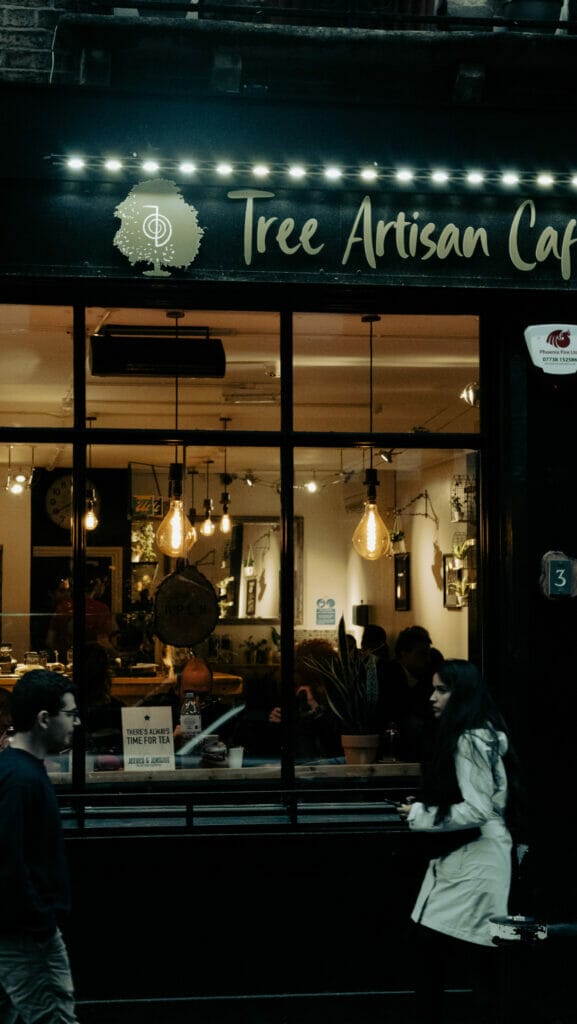 WHAT'S INCLUDED IN THIS TOUR
Tour tailored to suit your needs.
Guides are Oxford University alumni.
Visit Oxford University landmarks as well as central Oxford.
Private tour ensures undivided attention from your guide.
Yet again, as a private tour the Private Oxford Walking Tour is an ideal candidate for those of you who have been unable to find a ghost tour you feel suits your tastes or circumstances.
Just contact your guide before the tour and let them know that you're hoping for a tour that focuses on the more ghostly elements of Oxford.
Since your guide is an Oxford University Alumni, a tour that is both scholarly and engaging is on the cards no matter what your preferences might be.
"Our guide was incredible! She was a current student at Oxford and gave us historical and hysterical insights of the area and the colleges. I highly recommend getting the private/alumni tour"
You'll be taken around the city center, seeing all the main sights such as the marvelous Bridge of Sighs.
After which you can check out some of the university's landmarks like the Divinity School – what better way to see the university sites with an alumni?
Oxford being Oxford, I'm pretty sure most sights on this tour will include some kind of macabre story, or have links to the supernatural in some way.
⭐️ RATING: 5 out of 5 Stars, 4+ reviews | ⏳ TOUR LENGTH: 10 hours | ✔️ BOOK NOW
WHAT'S INCLUDED IN THIS TOUR
Pick-up and drop-off in London.
Tour tailored to suit your needs.
Stops in the Cotswolds and Stratford-Upon-Avon, in addition to Oxford.
Travel in a private and air-conditioned vehicle
This tour casts the net wide in terms of locations.
It's not often you can visit 3 of England's travel bucket list spots in just one day!
Once again, make sure to contact your guide beforehand and let them know you want a ghost tour.
They'll be sure to swat up on the ghostly histories of each stop on the itinerary.
The first stop is Stratford-upon-Avon where you can take a pilgrimage to Shakespeare's Birthplace.
Following this, it'll be off to historic St Edward's Church in Stow-on-the-Wold.
Finally, you'll finish up at the world-renowned Oxford University.
"Oz took us on a truly marvelous tour of Stratford on Avon, the Cotswolds, & Oxford. From the ease of booking, to the delivery back to our hotel all was handled in a courteous, accommodating and professional manner."
All these towns are steeped in history.
So, there's no doubt that each will be just as steeped in ghostly happenings that your guide will take great pleasure in informing you of.
Starting and finishing in London this tour is perfect for those of you not actually based in Oxford.
Furthermore, the fact that you get three towns in one day is a pretty tasty perk.
9. Self-Guided Tour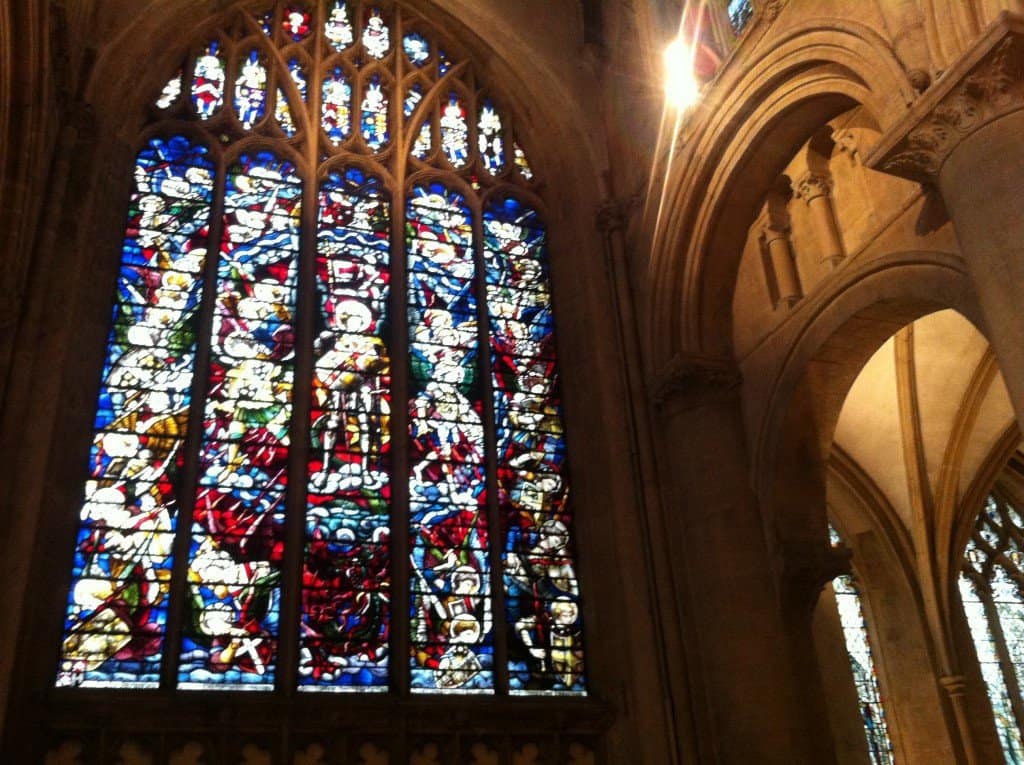 Sometimes the stars don't align and it can be tough to find a tour that works for you, whether that's because of price, timings or any number of other reasons.
That's okay though.
Thanks to the internet, it's never been easier to be able to plan your own self-guided tour!
One of the best aspects of a self-guided tour is you can design it to suit your needs entirely and you're not bound by any constraints imposed upon you by a tour guide.
Not interested in a location?
Skip it.
Want to spend longer somewhere?
Take as long as you need.
Like the look of that pub across the road? Stop in for a pint or three.
A little research can really make or break a self-guided tour.
Here are some resources you can use when planning yours:
Happy ghost hunting!
Hey! Want to use our trusty guides to the best tours in other places across the UK? Check these out!
UK Travel Planning Guide: the FAQs
🏥 Should I buy UK travel insurance?
Absolutely yes. Basic coverage is not expensive, and as a visitor you are NOT covered under the NHS. Compare policies and prices with Travel Insurance Master here, a big name in the travel insurance business, and cross that off your list.
🔌 Do I need travel adapters for the UK?
Yes, you do, otherwise you won't be able to plug in your electronics/phone/lifelines. I recommend this one, which is all-in-one so you can use it in other countries.
🚗 What do I need to drive in the UK?
The first thing you need to check out if you're planning on renting a car in the UK is this guide to driving in the UK for visitors – the roads, signs, and driving experience will likely not be what you're used to and it's essential to prepare yourself to stay safe and aware.
🛌 What's the best way to book hotels in the UK?
For UK hotels, Booking is the best site as it offers free cancellation on many properties. If you want an apartment, I always recommend VRBO over AirBnb.
📳 Will my phone work in the UK?
Yes – if you set it up right. Check out my guide on making your foreign phone work in the UK to ensure that you get the type of service you need.
🚿 Can I drink the water in the UK?
Yes, UK water is great and perfectly safe. But drink out of taps in any kitchen or use water fountains. Double check before drinking out of the taps in hotel bathrooms, though, as they may be on a different system.