This post contains affiliate links for which I may make a small commission to help keep the site running. You will not be charged extra for these items had you not clicked the links. Thank you for your help to keep the site running!
Ready to tour the mysterious Stonehenge on a Stonehenge tour from London?
You've come to the right place, as we're going to explore the best 7 Stonehenge tours that depart from London – all led by expert guides who want to share the mystery of this intriguing landmark.
If you're like, just cut to the chase already, then don't worry.
The best Stonehenge tour from London is this Stonehenge, Windsor Castle, and Bath from London.
It has over 6,000 amazing reviews, so there's no going wrong.
Stonehenge is one of the most beautiful, picturesque and incredible parts of England. People travel from all over the world to visit this attraction.
If you want to see what your other options are, here are 6 more tours, including bus tours to Stonehenge from London that are definitely worth your time.
So let's get into the list of the best tours of Stonehenge from London so you can book it already!
PS – booking in advance is highly, highly recommended so you don't miss out.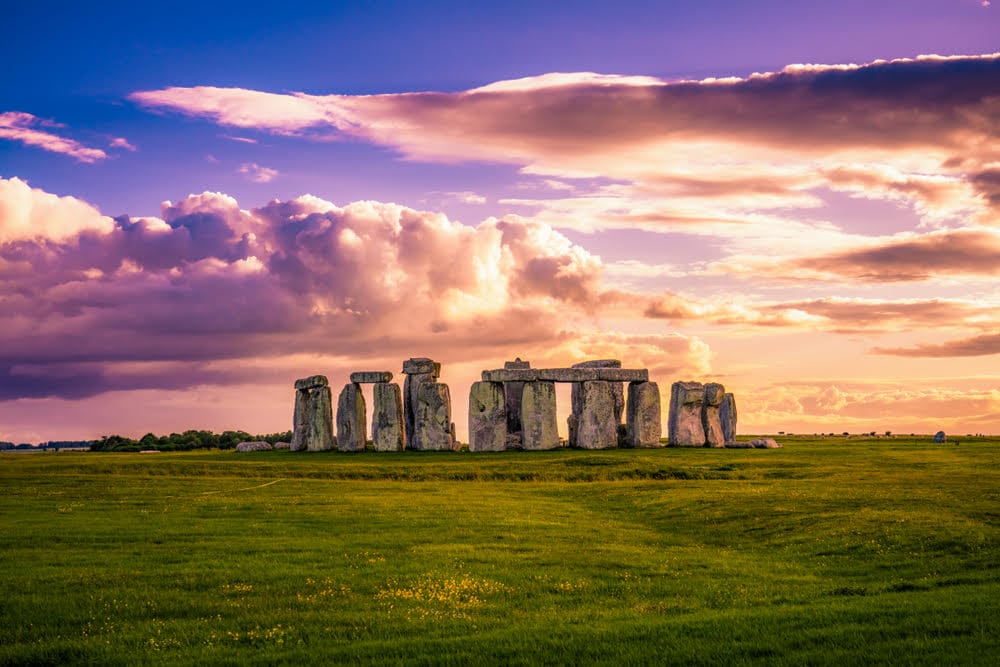 Easy Guide: Best Stonehenge Tours from London
⭐️ RATING: 4.5 out of 5 Stars, 9,400+ reviews | ⏳ TOUR LENGTH: 11 hours | ✔️ BOOK NOW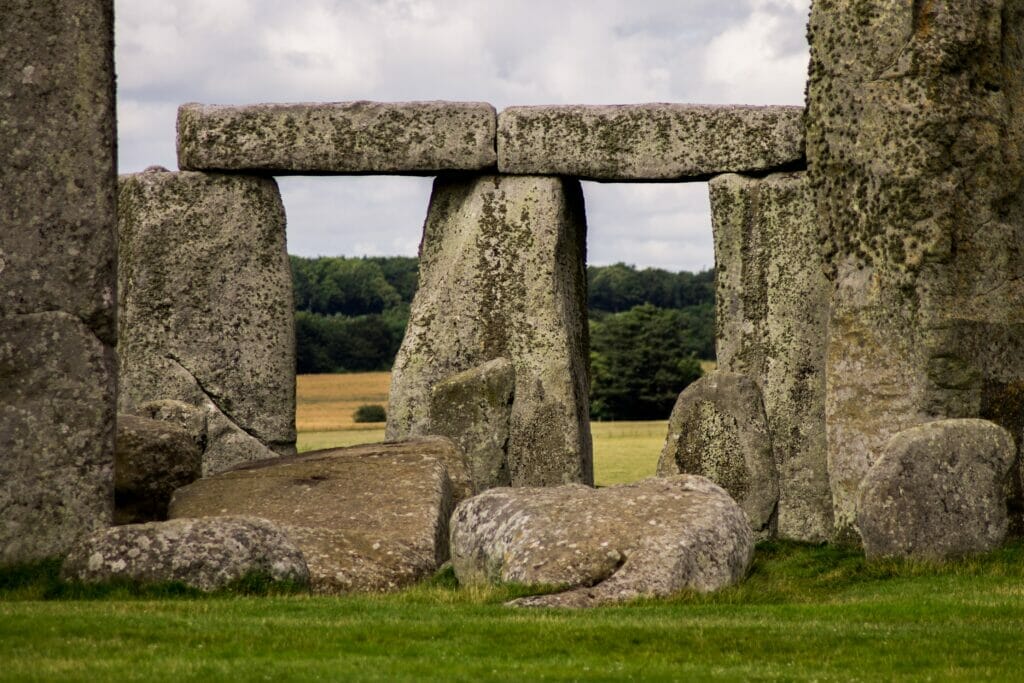 WHAT'S INCLUDED IN THIS TOUR
Windsor Castle
The Roman Baths
Personal Audio Headset
Superior Coach, Wi-Fi and USB Charging On-board
This tour has great reviews and a great price – a great Stonehenge tour from London!
You'll spend the day with a fun group of people as you explore 3 major sites.
Before heading to Stonehenge, you'll make 3 other stops first. Windsor Castle is a must-see attraction in England.
You'll be glad you visited.
St. George's Chapel is located at Windsor Castle.
You'll make a quick stop at this beautiful gothic cathedral.
The Roman Baths are the preserved remains of ancient spas.
The unique thermal springs still flow through this landmark!
"All of it! Windsor, Stonehenge, Bath…loved it. Well worth it, and bus was comfortable. I highly recommend this tour!"
You'll also pass by Pulteney Bridge, Bath Abbey, and the No. 1 Royal Crescent.
These stops will be gorgeous to see through your window!
Finally, you'll come to Stonehenge.
Learn all about it from the passionate tour guides!
You'll also be able to visit the world-class exhibition center, where you'll be able to learn even more.
⭐️ RATING: 4.5 out of 5 Stars, 300+ reviews | ⏳ TOUR LENGTH: 12 hours | ✔️ BOOK NOW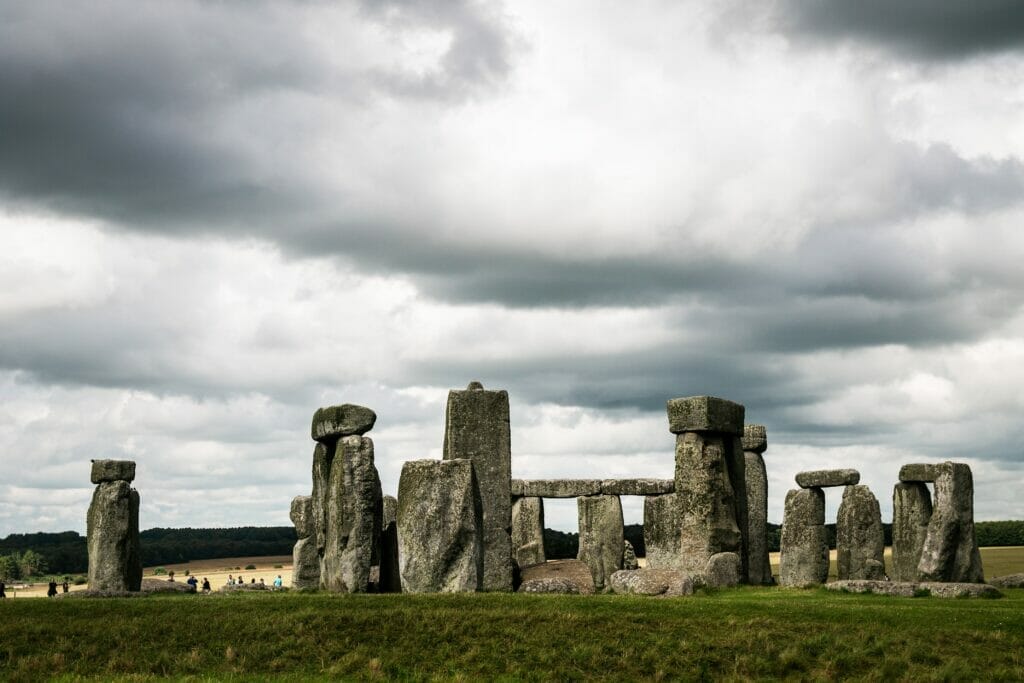 WHAT'S INCLUDED IN THIS TOUR
Windsor Castle
Panoramic tour of Georgian city of Bath and entry to The Pump Room
Air-conditioned vehicle with Free Wi-fi
Professional guide
Want a one day tour of Stonehenge from London?
Get an early start to your morning so you can spend all day exploring these British attractions!
You'll cruise through the countryside in a comfortable vehicle.
This will allow you to see several beautiful sights!
You'll pass by Bath Abbey, Pulteney Bridge, and the Royal Crescent.
Have your camera ready to snap a few pictures!
These iconic attractions draw in visitors from across the world.
"It was just the right amount of sights and time. This excursion was one of the highlights of our trip. A must see!"
You'll stop at the Roman Baths, Stonehenge, Windsor Castle, and St. George's Chapel.
Not only will you get to explore these attractions, but you'll also learn about the history.
The professional guide on your excursion will share loads of knowledge with you throughout the day.
Their expertise makes this tour absolutely amazing. You can ask them any of your questions and they'll have a helpful answer.
⭐️ RATING: 4.5 out of 5 Stars, 1,700+ reviews | ⏳ TOUR LENGTH: 11.5 hours | ✔️ BOOK NOW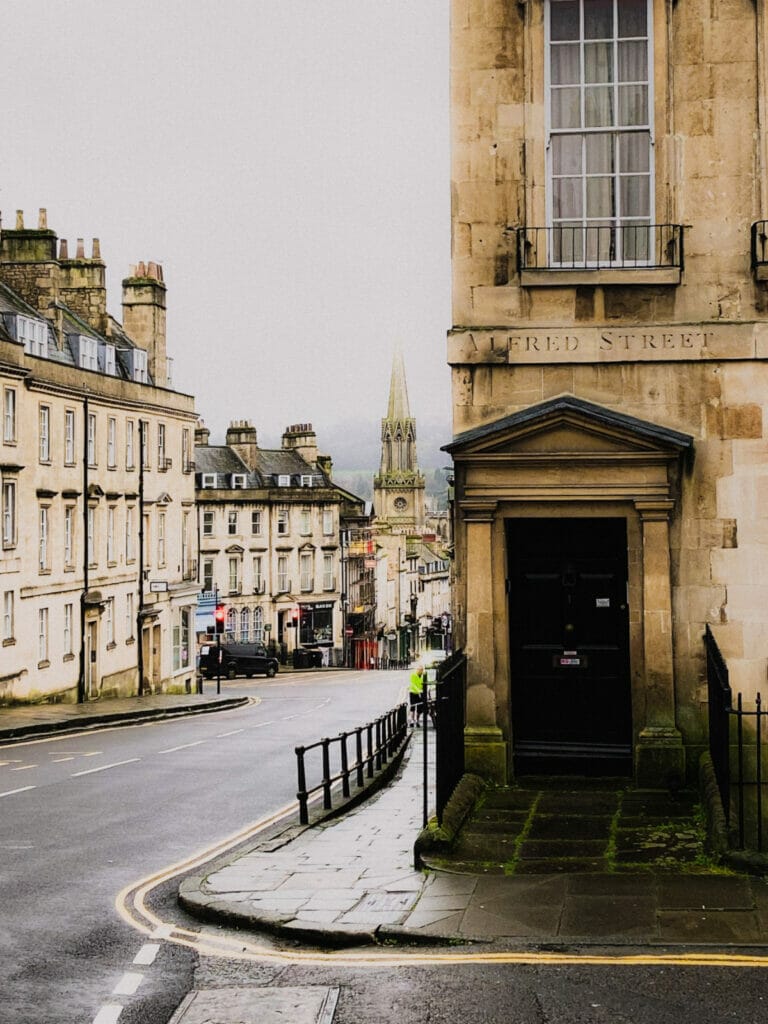 WHAT'S INCLUDED IN THIS TOUR
Stonehenge
Jane Austen Museum
Professional guide
Air-conditioned vehicle with Free Wi-fi
With only two stops, this tour – a Stonehenge day tour from London – allows ample time to explore.
You can upgrade your trip to also visit the Jane Austen Visitor Center or Roman Baths.
You'll also pass by the No. 1 Royal Crescent and Pulteney Bridge.
This tour will ensure your day is full of fun sights!
Very few Stonehenge tours include a stop at the Jane Austen Museum.
If you've fallen in love with her stories, you'll be captivated when you visit the museum.
The tour guides and drivers are quite knowledgeable and personable.
"The guide and bus driver were excellent. Our tour guide was so knowledgable of the areas we travelled through and had many unique and engaging stories. The timing was excellent as we had enough time to enjoy the locations without being rushed.!"
They receive many rave reviews from happy tourists!
If professional tour guides are important to you, you'll appreciate touring with this company.
The other main appeal of this tour is that you'll be able to explore Bath at your own leisure.
Instead of worrying about following a strict schedule, just keep an eye on your watch and return before the bus leaves!
⭐️ RATING: 4.5 out of 5 Stars, 530+ reviews | ⏳ TOUR LENGTH: 10 hours 30 minutes | ✔️ BOOK NOW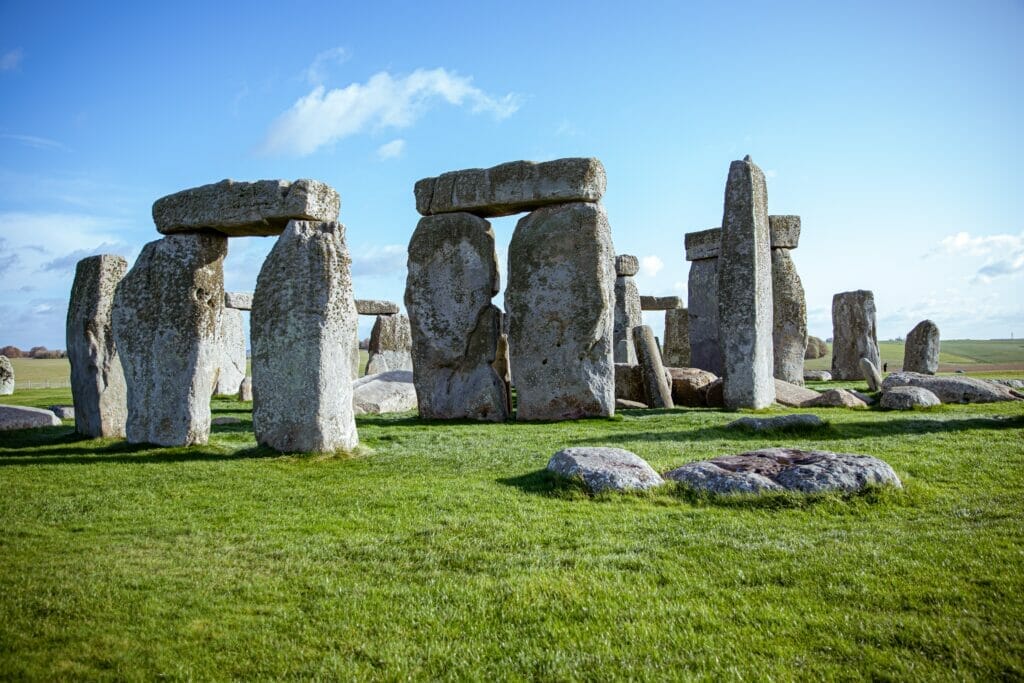 WHAT'S INCLUDED IN THIS TOUR
Windsor Castle (if chosen)
Walking tour of Oxford
Luxury air-conditioned coach
Friendly expert guide
History buffs will love this tour because the guides are full of English history information.
They'll share so many fun facts while you travel to the attractions on a Stonehenge guided day trip from London.
Another exciting aspect about the tour guides: many of them are bilingual!
This makes communication easy for people whose native language isn't English.
Like most Stonehenge tours, you'll have the option of visiting Windsor Castle and St. George's Chapel.
"Ilene our tour guide was multi lingual, informative, and most of all had a sense humor. She was fantastic! Windsor castle was stunning, Stonehenge was windy and rainy but quite impressive to see with my own eyes, and Oxford was historic!"
What sets this tour apart from the others is that you'll also stop in Oxford! Oxford especially is full of history to learn about.
Guests will go on a walking tour of this historic university town.
You'll catch a glimpse of the Radcliffe Camera and Bodleian Library.
Walk the streets of Oxford and learn even more about the city and university.
While you could easily spend a week in Oxford without running out of things to do, this tour is great for anyone who can't schedule a vacation in Oxford.
⭐️ RATING: 4.5 out of 5 Stars, 320+ reviews | ⏳ TOUR LENGTH: 11 hours | ✔️ BOOK NOW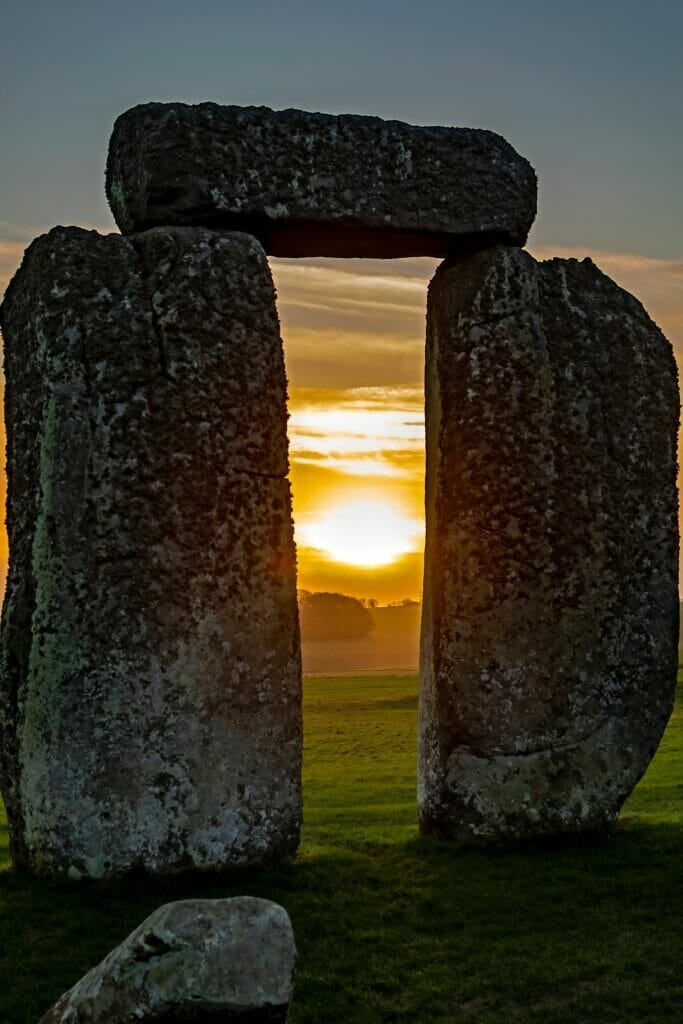 WHAT'S INCLUDED IN THIS TOUR
Admission to Stonehenge
Walking Tour of Bath
Luxury air–conditioned vehicle
Professional guide
Since this is one of the more affordable tours to Stonehenge, budget travelers should consider it.
While the price is low, the quality is high!
If you read through the reviews, you will see that most people thoroughly enjoyed their time on this tour.
Spend the morning leisurely exploring Bath.
This UNESCO World Heritage Site attracts people from all over the globe.
You'll pass by the Royal Crescent, get a glimpse of the Bath Abbey, and see the Roman Baths and Pump Rooms.
Most tours pass by the Pulteney Bridge.
"Tour guide informative, Driver amazing. Stonehenge and Bath more impressive than we could have imagined"
This tour actually stops!
You'll have a short amount of time to explore the shops along this iconic bridge.
You'll end the day at Stonehenge, learning about its mysterious history.
The professional tour guide will have answers to all your questions throughout the day.
⭐️ RATING: 4 out of 5 Stars, 340+ reviews | ⏳ TOUR LENGTH: 11-12 hours | ✔️ BOOK NOW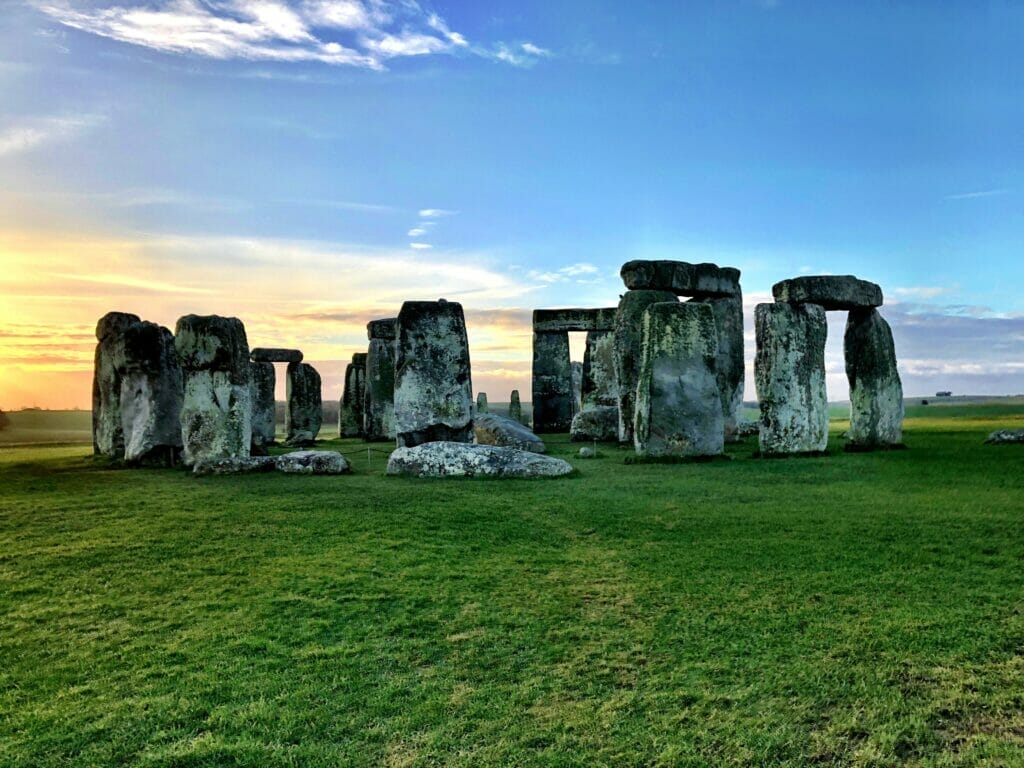 WHAT'S INCLUDED IN THIS TOUR
Live commentary on board
Air-conditioned vehicle
Smaller groups, no double-decker coaches
Audio commentary in multiple languages
This tour gives you plenty of time to explore at your own pace.
You can spend 2 hours at Stonehenge and 3 hours in Bath.
This means you don't have to rush at all!
The coach is air-conditioned which is a welcome relief after walking outside for hours.
The guides will share their wealth of knowledge throughout the drive, as well.
This makes for an enjoyable and relaxing drive between destinations.
You can book tickets for the Roman Baths.
Or you can just explore the local shops and eateries in Bath on your own.
"The trip was well worth it! We had plenty of time in each destination to explore and have some fun. We didn't do the Roman bath tour in Bath. Instead, we chose to walk around the city and eat afternoon tea. I highly recommend this company. They were clean, professional, and amazing to use!"
With 3 hours, you could even do a little bit of both.
If your trip to London is packed full of activities, this excursion may be a good option.
You will get to see two popular UNESCO World Heritage Sites while having a mostly relaxing day.
This tour will not be as exhausting as some of the others on this list.
⭐️ RATING: 5 out of 5 Stars, 160+ reviews | ⏳ TOUR LENGTH: 12 hours | ✔️ BOOK NOW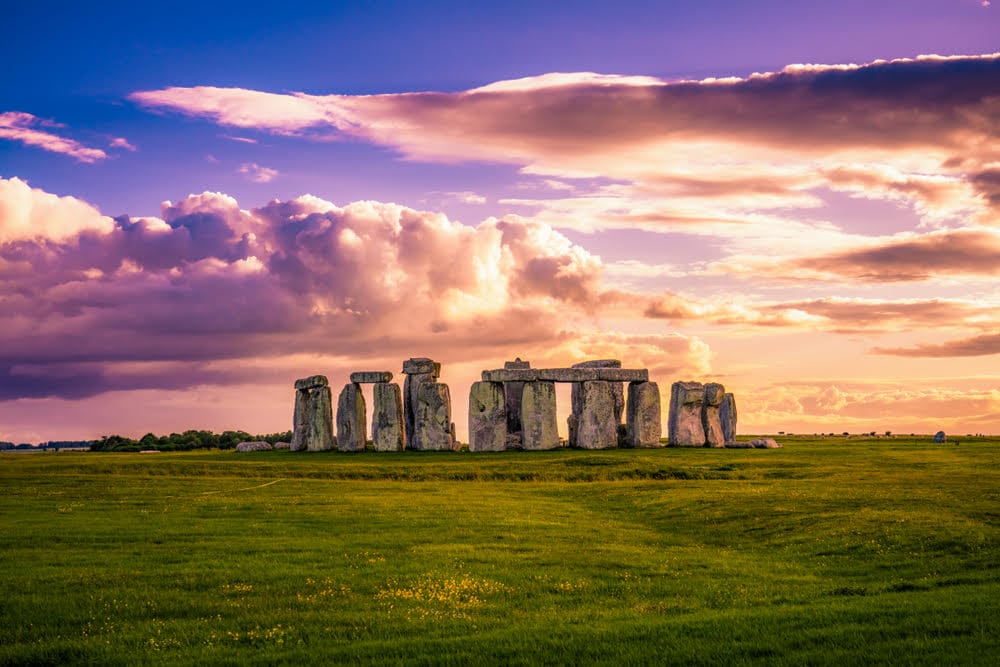 WHAT'S INCLUDED IN THIS TOUR
Bottled water
Professional guide and driver
Hotel pickup and drop-off
Private tour for up to 8 guests
This tour costs just over $1k.
However, that cost is for the entire group of up to 8 people.
That makes it quite affordable if you're traveling with a bunch of family and friends!
They'll pick you up at your hotel, cruise port, or wherever you will be in the morning.
Then they'll give the VIP treatment all day on this small group tour!
"Lynton, gave us the special royal treatment and such a good history lesson on what was and is now! The Stonehenge and town around the Roman bath was the best. He designed our special tour just for us. A must book"
You'll drive through Eton College as you head off to see the many attractions scheduled for the day.
You'll make quick stops at Woodhenge and the Royal Crescent.
You'll spend extra time at Windsor Castle, Stonehenge, and Bath.
Since you'll be traveling with a local, you'll be able to eat at one of the best restaurants around.
The tour company suggests Crystal Palace or Sally Lunn's.
Both of these will offer traditional grub.
You'll have more flexibility with this tour than any of the others.
It is a great option if you want a casual sightseeing experience!
Hey! Want to use our trusty guides to the best tours in other places across the UK? Check these out!
UK Travel Planning Guide: the FAQs
🏥 Should I buy UK travel insurance?
Absolutely yes. Basic coverage is not expensive, and as a visitor you are NOT covered under the NHS. Compare policies and prices with Travel Insurance Master here, a big name in the travel insurance business, and cross that off your list.
🔌 Do I need travel adapters for the UK?
Yes, you do, otherwise you won't be able to plug in your electronics/phone/lifelines. I recommend this one, which is all-in-one so you can use it in other countries.
🚗 What do I need to drive in the UK?
The first thing you need to check out if you're planning on renting a car in the UK is this guide to driving in the UK for visitors – the roads, signs, and driving experience will likely not be what you're used to and it's essential to prepare yourself to stay safe and aware.
🛌 What's the best way to book hotels in the UK?
For UK hotels, Booking is the best site as it offers free cancellation on many properties. If you want an apartment, I always recommend VRBO over AirBnb.
📳 Will my phone work in the UK?
Yes – if you set it up right. Check out my guide on making your foreign phone work in the UK to ensure that you get the type of service you need.
🚿 Can I drink the water in the UK?
Yes, UK water is great and perfectly safe. But drink out of taps in any kitchen or use water fountains. Double check before drinking out of the taps in hotel bathrooms, though, as they may be on a different system.