This post contains affiliate links for which I may make a small commission to help keep the site running. You will not be charged extra for these items had you not clicked the links. Thank you for your help to keep the site running!
Ready to tour gorgeous Scotland on an Outlander tour?
You've come to the right place, as we're going to explore the best 9 Outlander tours, including Outlander day trips from Edinburgh – all led by expert guides who want to share the beauty of this part of Scotland and help you skip the tourist traps.
If you're like, just cut to the chase already, then don't worry.
The best Outlander tour is the Outlander Film Locations Day Trip from Edinburgh.
It has over 200 amazing reviews for this Outlander Tour in Scotland, so there's no going wrong.
Outlander is one of the most popular Scottish historical series running today, with the tours listed here showing you several filming locations while also giving you an insight into the fascinating history that Outlander is based on.
If you want to see what your other options are, here are 8 more tours that are definitely worth your time.
So let's get into the list of the best Outlander tours so you can book it already!
PS – booking in advance is highly, highly recommended so you don't miss out.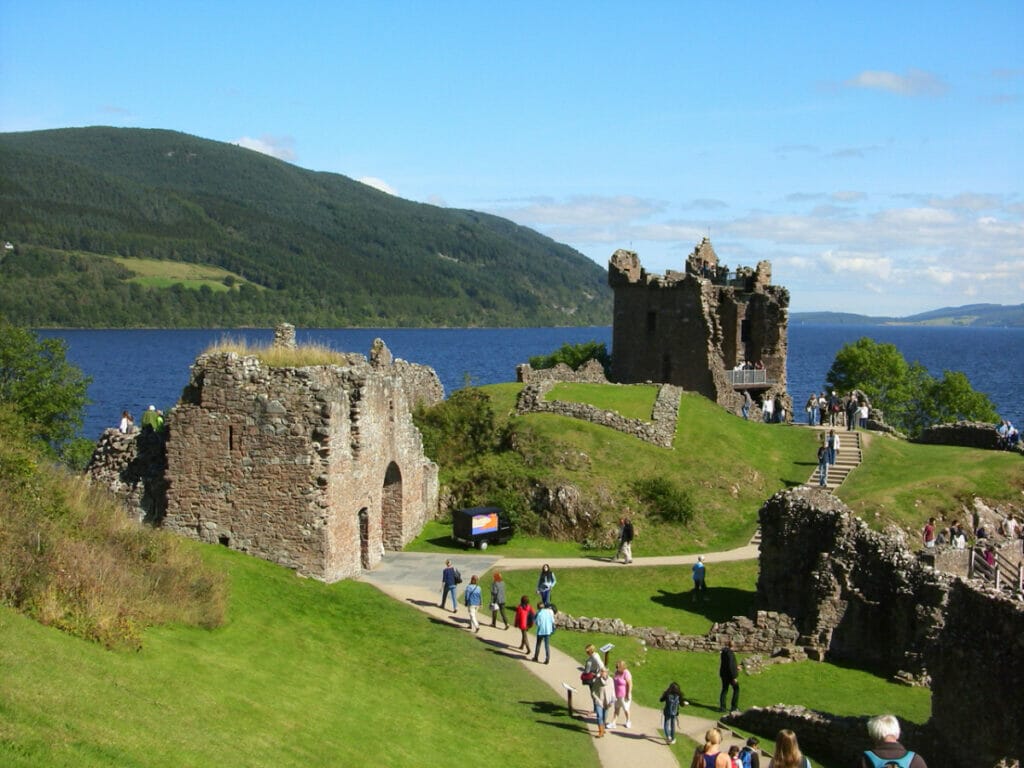 Easy Guide: Best Outlander Tours in Scotland Picks
⭐️ RATING: 5 out of 5 Stars, 200+ reviews | ⏳ TOUR LENGTH: 9 hours 30 minutes – 2 hours | ✔️ BOOK NOW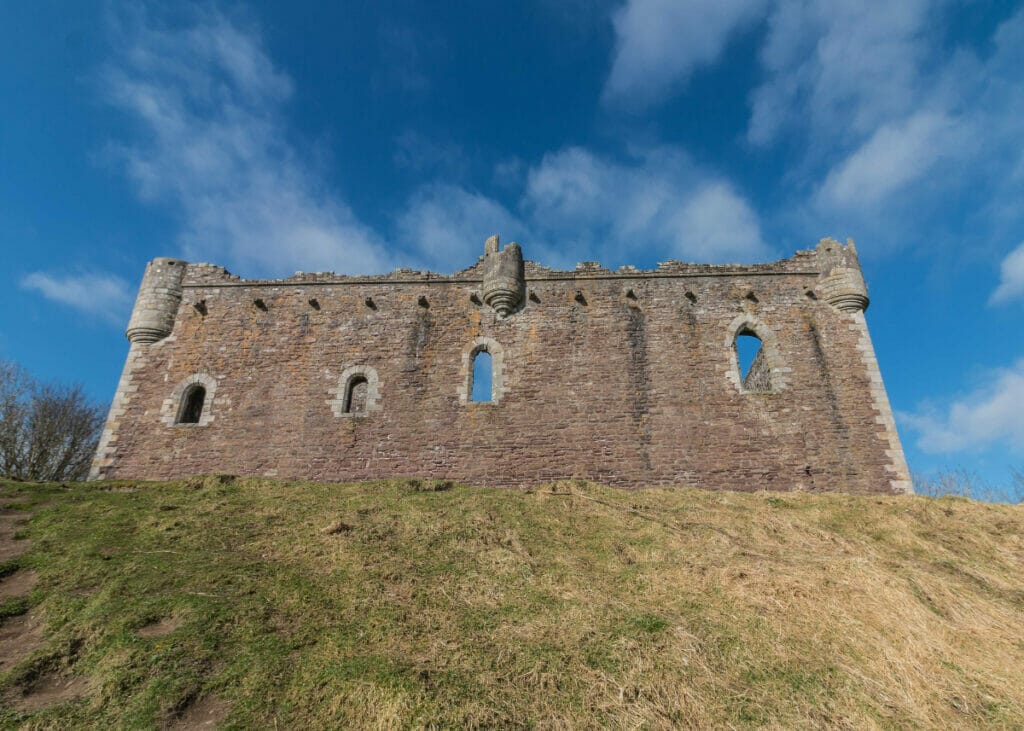 WHAT'S INCLUDED IN THIS TOUR – Outlander day tour from Edinburgh
Local guide, knowledgeable about both Outlander and related Scottish history.
Key Outlander filming locations.
Pick-up and drop-off in central Edinburgh.
Air-conditioned vehicle (trust me, even in Scotland you'll appreciate this in the summer).
If you're hoping to catch some of Outlander's premier filming destinations while taking in some top Scottish sights this tour is for you – one of the best Outlander Scotland tours.
The day begins at Lithlingow Palace, home to Scottish monarchs throughout the 15th and 16th centuries.
Although, it may be more familiar to you as the notorious Wentworth Prison.
The palace itself is closed, however, you can still check out the gatehouse and grounds – a partial reopening of the palace is planned for summer 2023.
" Ewan was a wonderful guide, funny, well versed ln fascinating Scotland history and fun antidotes, gave great information about the filming locations we visited as well as other places we passed by, though not a non-stop chatter. Absolutely would recommend to anyone, a fan of the show/books or not! A wonderful day out!"
You'll continue on to Doune Castle (Castle Leoch) – one of Scotland's best-preserved castles that should not be missed whether you're a fan of the show or not.
Next up is Culross a superb example of what a 17th-18th century Scottish Burgh looked like and the filming location for Cranesmuir.
The final stops are the adorable village of Falkland (used as 1945 Inverness) and Midhope Castle (Lallybroch).
The guide's fascinating anecdotes and facts regarding Outlander and Scottish history make this the perfect Outlander themed day-trip from Edinburgh.
⭐️ RATING: 5 out of 5 Stars, 15+ reviews | ⏳ TOUR LENGTH: 6-8 hours | ✔️ BOOK NOW
WHAT'S INCLUDED IN THIS TOUR
Highland Outlander locations.
A guide who is a walking encyclopedia of both Highland history and Outlander.
Accommodation pick-up and drop-off, regardless of where in the Highlands you are based.
Private Outlander tour of Scotland, personalized to suit your preferences.
This is one of the best options in terms of reaching Outlander sites that are spread throughout the Scottish Highlands.
Commencing the tour is a trip to the Wardlaw Mausoleum.
This is the actual resting place of Lord Lovat, grandfather to Jamie Fraser.
Aside from the Outlander link, details regarding Lord Lovat's remains are intriguing if a little macabre.
Other Outlander film locations follow the Mausoleum, such as Beauly Priory, Castle Leod, and more.
At each stop, the guide will enrich your experience through his encyclopedic knowledge.
"We had the most wonderful time. George was the best tour guide we could wish for. He gives you more insight about the wonderful culture en nature. He takes you with him in his stories."
The final two stops are integral to Outlander and Scottish history: the first being Clava Cairns – where Claire Randall is initially flung back in time.
The last and longest stop on the tour, is Culloden Battlefield, a climactic moment in the series and of course Scottish history too.
This tour is ideal if you're wanting to see Outlander locations that are a little spread out and further afield than those within easy reach of Edinburgh.
⭐️ RATING: 5 out of 5 Stars, 50+ reviews | ⏳ TOUR LENGTH: 9 hours | ✔️ BOOK NOW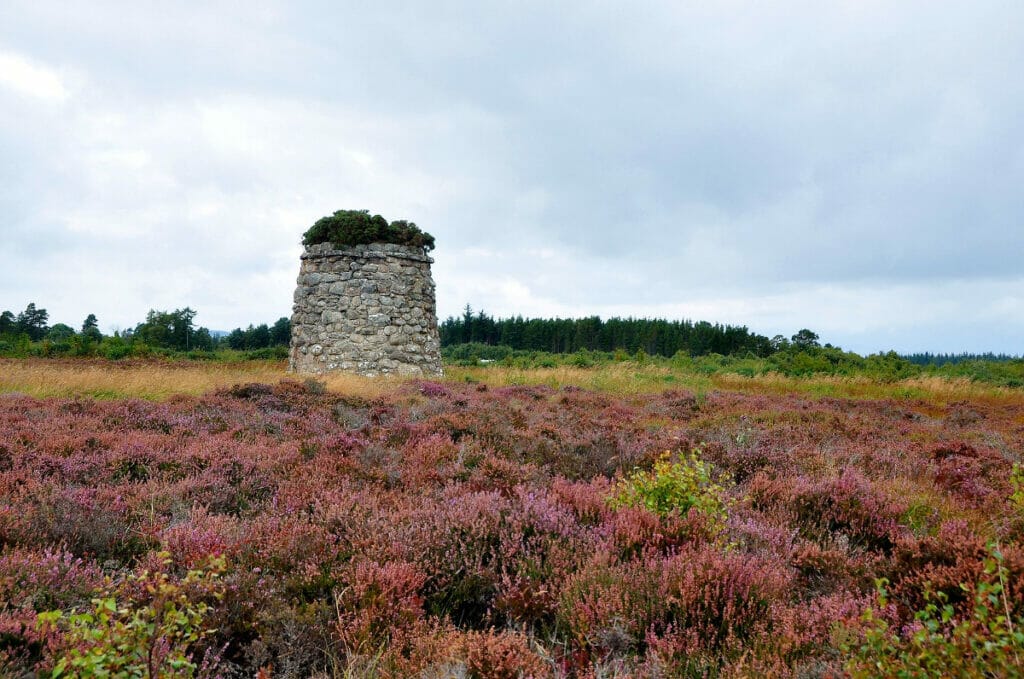 WHAT'S INCLUDED IN THIS TOUR
1-hour Loch Ness Cruise.
Urquhart Castle entry.
Highland Outlander locations.
Pick-up and drop-off in central Inverness.
During this tour, you will see Outlander locations in the Highlands that are comfortably accessible on a day trip from Inverness.
You'll have a friendly and attentive guide who will answer all your questions and regale you with anecdotes, regarding both the sites' relation to Outlander and their historic significance.
Any Outlander tour based around the Highlands should include a visit to Culloden Battlefield and this tour doesn't disappoint.
Other Outlander-related sites that you'll get to check out are Beauly Priory and Clava Cairns.
"The driver and our guide were very friendly and informative. They went out of their way to make sure we enjoyed the experience. At each site we visited they gave us lots of information if we wanted it, but also we were free to wander at will."
The stand-out element of this tour is the 1-hour cruise on Loch Ness, Scotland's most renowned lake.
Keep your eyes peeled for Nessie, while you boat over to Urquhart Castle – an imposing ruin that looks out over the loch and another site where you can follow in the footsteps of Outlander's protagonists.
The Loch Ness cruise makes this tour a serious contender if you're also looking for a chance to take to the water while in Scotland.
⭐️ RATING: 5 out of 5 Stars, 70+ reviews | ⏳ TOUR LENGTH: 7 hours | ✔️ BOOK NOW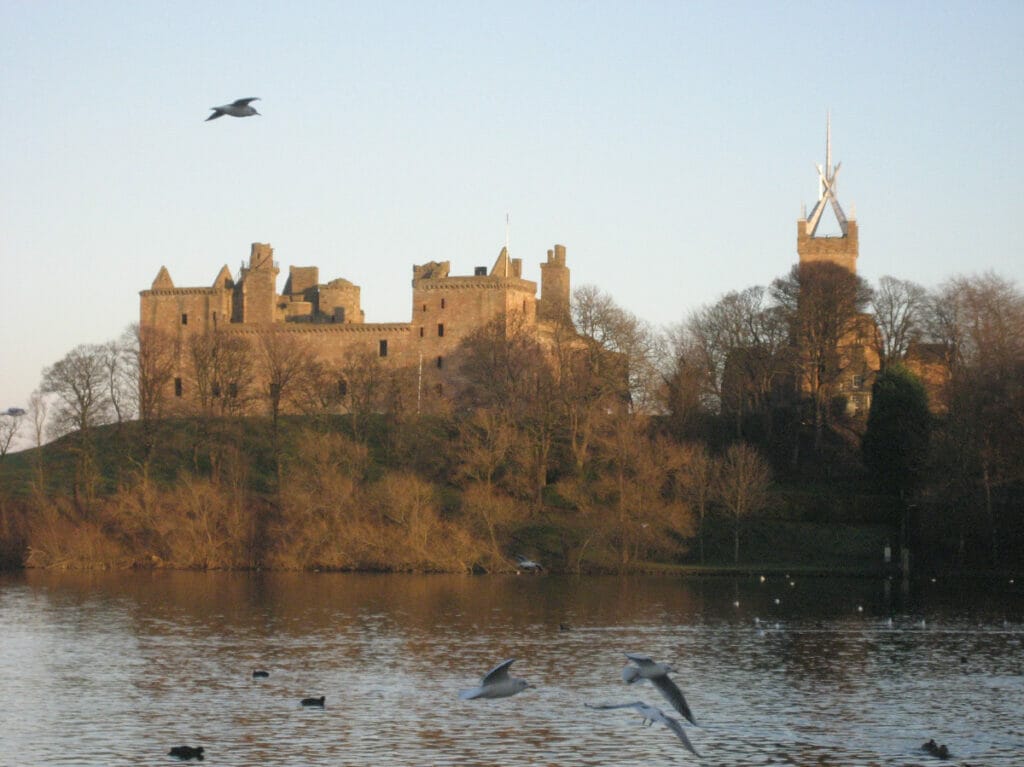 WHAT'S INCLUDED IN THIS TOUR
Tour meeting point easily reached from Edinburgh & Glasgow.
Expert local guide.
Key Outlander filming locations.
Suited for small groups.
Meeting at Linlithgow station gets this tour off to a speedy start.
There'll be no sitting in traffic getting out of Edinburgh, you'll be at Linlithgow Palace in no time.
Here you can check out the grounds and gatehouse.
As mentioned previously the palace itself is closed, with a partial reopening planned for summer 2023.
"The whole experience was magic! In Hopetoun House, there was a boy form another tour, who played Chopin on the centuries old piano inside, while we were touring! We also had a great lunch break in Culross, in between visiting filming locations! Super well organized tour, we had time for everything, and it never felt like we were rushing!"
Next up, you'll be driven out to the 14th-century Castle Doune, used as the seat of the Mackenzie clan (Castle Leoch)when filming the show.
After this, you'll spend a couple of hours in two major filming locations, the beautifully preserved village of Culross (Cranesmuir) and Hopetoun House which is used for a number of locales on the show.
You'll then stop by Midhope Castle for a quick photo at Lallybroch. Before finishing the day jutting out into the river Forth at Blackness Castle, used as Fort William.
This tour is superb for all of those who want to see Scotland entirely through the lens of the Outlander series.
⭐️ RATING: 4.5 out of 5 Stars, 30+ reviews | ⏳ TOUR LENGTH: 4-5 hours | ✔️ BOOK NOW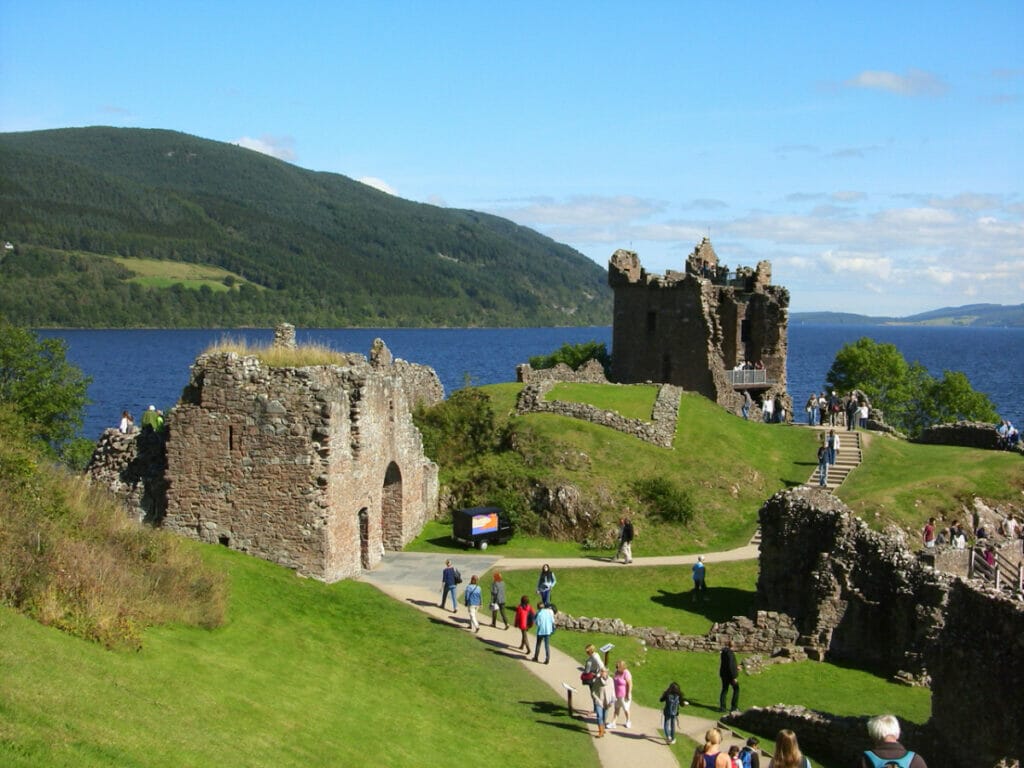 WHAT'S INCLUDED IN THIS TOUR – Outlander trips to Scotland
Maximum of 7 people in a group.
A dram of whiskey or coffee and tea.
Distillery visit.
Sites relevant to both Outlander and Scottish history.
Departing from Inverness, this tour has a little bit for everyone.
History, Outlander, Nessie and whiskey – what an Inverness Outlander tour for the scrapbooks!
The day will start with two sites that anybody familiar with Outlander will surely recognize instantly: Clava Cairns and Culloden Battlefield.
Here the charismatic guides will fill you in on the history of these places so engagingly it'll feel like it all happened yesterday.
"We recommend this tour A+++++ with our special guide George who was very knowledgeable of Scotland and its history, friendly, funny and an amazing guide."
Wander on down to the shores of Loch Ness, grab a picture or two – looking back later you might even see Nessie in one!
Following this, you'll be glad of the chance to warm up in the smallest gin distillery in Scotland.
Have a tipple while you listen to the tale of this tiny place.
The day will end with you looking out over Loch Ness once again, only this time from up at Urquhart Castle, another stunning Outlander-related destination.
Pick this tour if you want to try a little bit of everything Scotland has to offer while still taking in Outlander-themed sights.
⭐️ RATING: 5 out of 5 Stars, 5+ reviews | ⏳ TOUR LENGTH: 8 hours | ✔️ BOOK NOW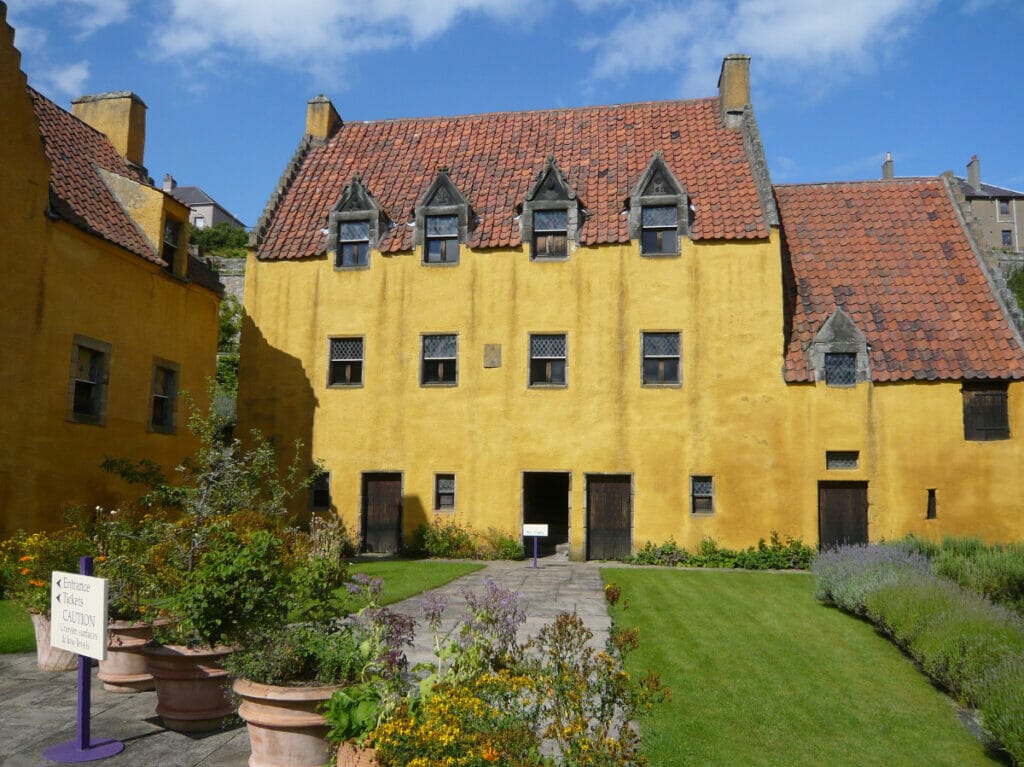 WHAT'S INCLUDED IN THIS TOUR
Private tour.
Bottled water provided.
Luxurious minivan equipped with WiFi and air conditioning.
Key Outlander film locations.
This private tour is a superb option for you, your family or your friends, especially if you're all mad about Outlander!
Following your hotel pickup you'll be taken to several Outlander destinations that are within driving distance of Edinburgh.
At each destination, the guide will take their time providing insightful commentary relevant to both Outlander and Scottish history.
"OMG! This was the best tour I've had in Europe. From the extremely receptive guide:punctual, organized, knowledgeable, chivalrous… can't say enough about him. Brand new MB sprinter, branded uniform, umbrella and glasses. It felt like touring with your cool cousin."
Midhope Castle is the first stop, meander around the grounds of Lallybroch here, a key site in Outlander, especially in the earlier seasons.
Continuing on from Lallybroch you'll get to see several other historic residences and villages that were utilized for the filming of the show.
A particular highlight here includes Culross Palace – easily recognizable as it is often used for interior shots.
Finish up the day after taking in Doune Castle (Castle Leoch) after which you'll be dropped back in Edinburgh – making it one of the best Outlander tours from Edinburgh.
This is the ideal tour for those of you who want an Outlander tour with the added privacy of a private group.
⭐️ RATING: 5 out of 5 Stars, 400+ reviews | ⏳ TOUR LENGTH: 9 hours 30 minutes | ✔️ BOOK NOW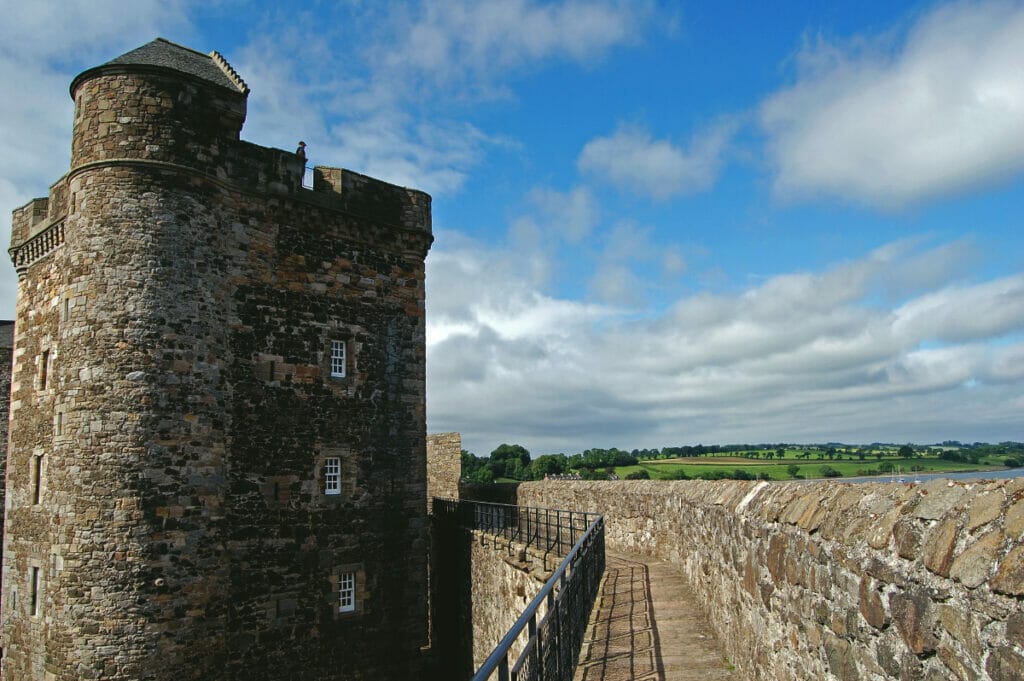 WHAT'S INCLUDED IN THIS TOUR
Blackness Castle entry included in tour price from 1st April 2023.
Doune Castle entry included in tour price from 1st April 2023.
Pick-up and drop-off in central Edinburgh.
Guide well-versed in Outlander and Scottish history.
The Outlander Adventure Tour excels when it comes to taking Outlander fans to the series' most grandiose castles and palaces.
These are all sensational locations in their own right – only enhanced by their filming credentials!
Get immediately stuck into the action at Culross Palace, where you'll learn not only about Outlander and Scottish history but also other films that have used the surrounding village for filming.
"Ray, the tour guide, was a wealth of knowledge pertaining to Scottish history. He made the tour very fun and informative. My wife and I love the Outlander series, and it was unbelievable how beautiful the filming locations from the show were."
You'll then spend the vast majority of the rest of the day at Blackness Castle (Fort William), Linlithgow Palace (Wentworth Prison) and Doune Castle (Castle Leoch).
Entry to the two castles is free!
The last stop on your tour will be Midhope Castle (Lallybroch) where you'll be able to grab that obligatory photo in front of the castle.
Choose this tour in order to take it easy while seeing some of Outlander's most significant film locations while checking off key sites relevant to Scottish history.
⭐️ RATING: 4 out of 5 Stars, 3,500+ reviews | ⏳ TOUR LENGTH: 1 hour 30 minutes – 2 hours | ✔️ BOOK NOW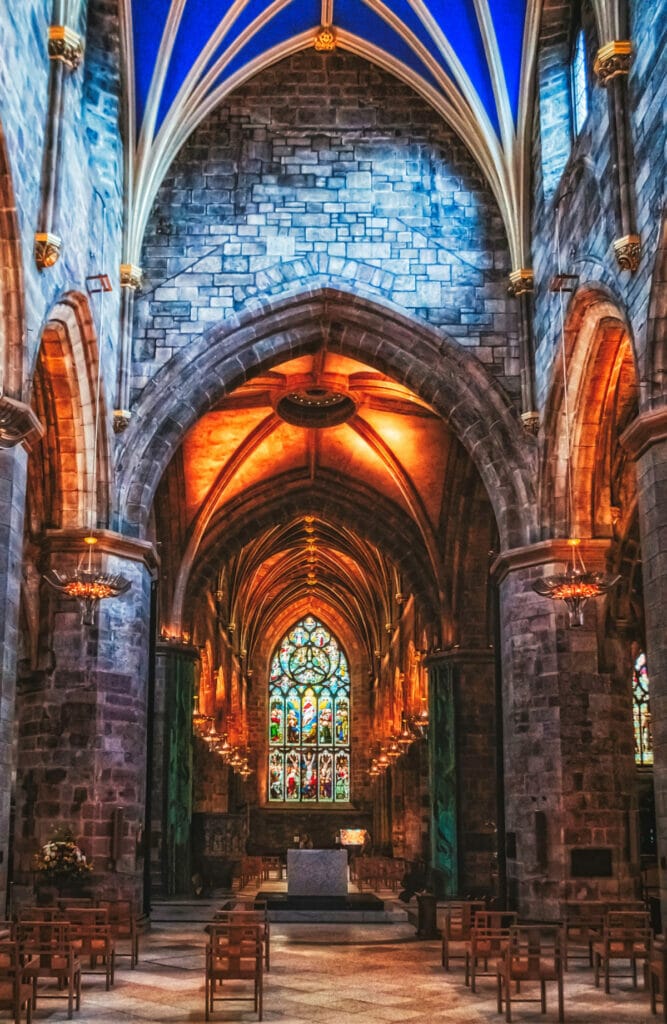 WHAT'S INCLUDED IN THIS TOUR
Fellow Outlander fan as a guide.
Small group tour.
Outlander sites in Old Edinburgh
Not as long as the other tours, so no need to use an entire day of your vacation
Based entirely in Edinburgh, this tour is ideal for those of you short on time and can't afford to spend a day travelling around the countryside, but still want to see the Outlander sights in Edinburgh.
If you're worried about your guide just reeling off memorized Outlander facts then fear not.
The guides on this tour are serious Outlander fans too.
Expect to be taken all over Edinburgh's Old Town, with stops at filming locations such as Giles Cathedral, Bakehouse Close and more.
Feel free to grab as many photos as you like while your guide regales you with stories and facts related to your favorite show and its Edinburgh locations.
"We had an amazing tour with our guide Sam. She provided us with a lot of informations about the Outlander series and she also told us a lot about the historical background of Edinburgh"
On top of this, your guide will share their detailed knowledge regarding what life was like before and after the Jacobite Rebellion – the period in which Outlander is set.
At just an hour and a half long, this tour should suit those of you looking to explore Edinburgh's Old Town whilst familiarizing yourselves with both its history and links to Outlander.
⭐️ RATING: 4.5 out of 5 Stars, 260+ reviews | ⏳ TOUR LENGTH: 9 hours | ✔️ BOOK NOW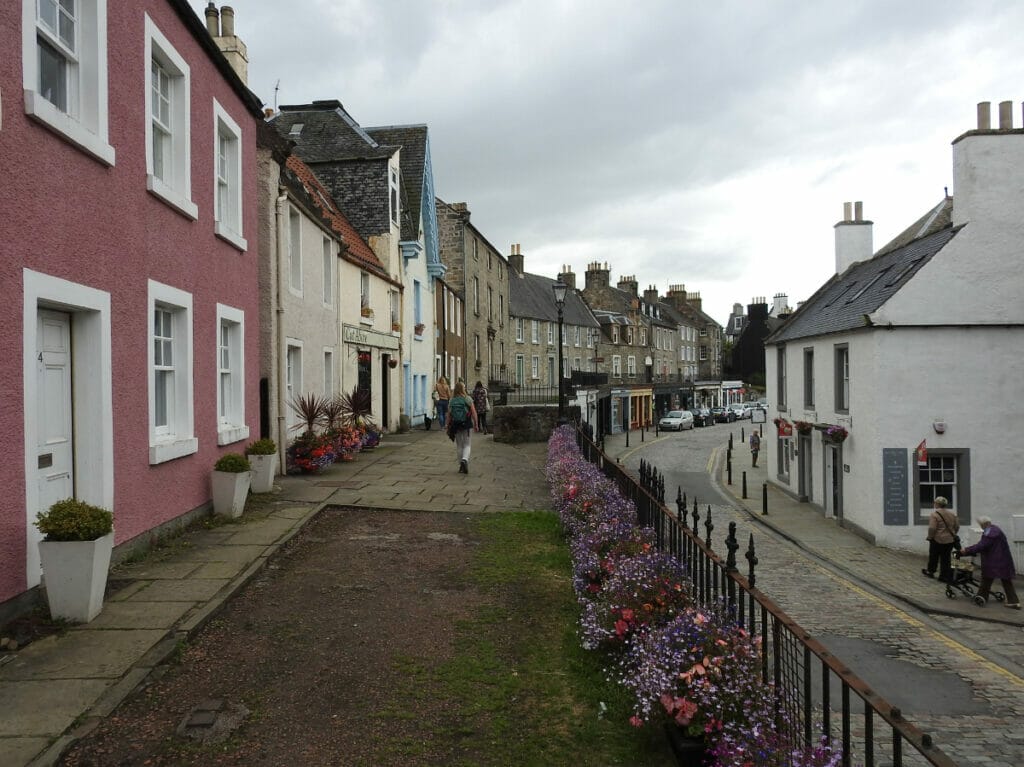 WHAT'S INCLUDED IN THIS TOUR
Guide specializing in both Outlander and Jacobite history.
See South Queensferry, not included on the other Outlander tours listed.
Pick-up and drop-off in Edinburgh.
Air-conditioned vehicle.
This final tour on our list is another brilliant option if you're looking to get outside Edinburgh and see key Outlander attractions.
Of course, you'll have stops along the road to check out palaces and castles like Midhope and Linlithgow among others.
At each stop, you'll have time to explore and take photos.
"Our tour guide, Michael made the experience extra special with his stories of the Jacobite rebellion and a Scottish new year's toast with whiskey and shortbread. He shared the best places to buy cakes and scones and made us feel very welcome as we journeyed from location to location"
Outside of these, you can expect to check out Culross and Falkland too.
The tour ends at South Queensferry, a small town close to Midhope Castle that is perfect for photo opportunities.
You can expect an expert guide to accompany you the whole way, they will ensure that there's never a dull moment, filling you in on Outlander facts and alerting you to the historical significance of the sites visited.
If you're looking for a fast-paced day where you can check out several locations while learning and snapping plenty of photos, I would highly recommend this tour.
Hey! Want to use our trusty guides to the best tours in other places across the UK? Check these out!
UK Travel Planning Guide: the FAQs
🏥 Should I buy UK travel insurance?
Absolutely yes. Basic coverage is not expensive, and as a visitor you are NOT covered under the NHS. Compare policies and prices with Travel Insurance Master here, a big name in the travel insurance business, and cross that off your list.
🔌 Do I need travel adapters for the UK?
Yes, you do, otherwise you won't be able to plug in your electronics/phone/lifelines. I recommend this one, which is all-in-one so you can use it in other countries.
🚗 What do I need to drive in the UK?
The first thing you need to check out if you're planning on renting a car in the UK is this guide to driving in the UK for visitors – the roads, signs, and driving experience will likely not be what you're used to and it's essential to prepare yourself to stay safe and aware.
🛌 What's the best way to book hotels in the UK?
For UK hotels, Booking is the best site as it offers free cancellation on many properties. If you want an apartment, I always recommend VRBO over AirBnb.
📳 Will my phone work in the UK?
Yes – if you set it up right. Check out my guide on making your foreign phone work in the UK to ensure that you get the type of service you need.
🚿 Can I drink the water in the UK?
Yes, UK water is great and perfectly safe. But drink out of taps in any kitchen or use water fountains. Double check before drinking out of the taps in hotel bathrooms, though, as they may be on a different system.