This post contains affiliate links for which I may make a small commission to help keep the site running. You will not be charged extra for these items had you not clicked the links. Thank you for your help to keep the site running!
Chelsea may be best known as the playground of the rich and royal but it's also a fun place for visitors to get a glimpse of how the fabulous folk live in this glamorous neighbourhood of south west London.
Whether you're looking to learn more about history, pick up a pretty souvenir or sample some of the most highly rated cuisine in the city, there's plenty to see and do in this elegant neighbourhood.
Here are the best things to do in Chelsea, London.
Want in on the
London secrets?

Sign up to learn 15 secrets that people always leave out when talking about visiting London – they'll change your trip for the better!
Hey! Want more honest UK tips and planning advice? Click here to join my London and UK Travel Tips Facebook group, where I can answer more of your questions!
Best Things to Do in Chelsea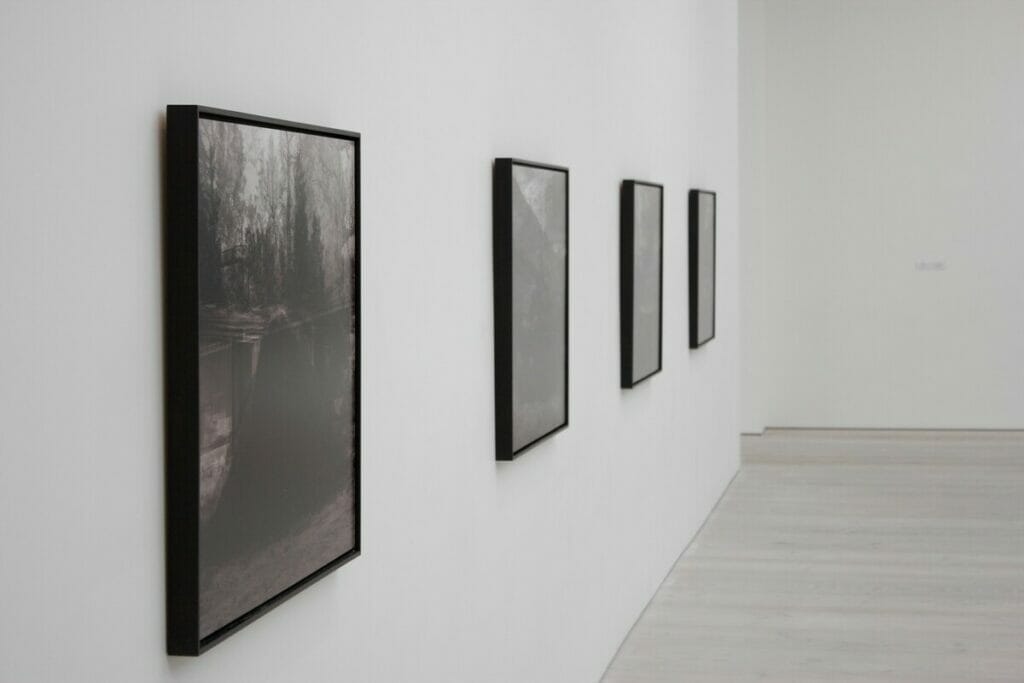 One of the top things to do in Chelsea is undoubtedly a visit to the Saatchi Gallery.
Opened in 1985, the Saatchi Gallery showcases contemporary art by both world renowned and emerging artists as well as hosting collaborations by luxury brands, including Bulgari and Tiffany & Co.
Most of the works can be enjoyed for free as part of the public exhibitions, although some do require pre-booking.
Even if you're not an art buff, it's worth spending an hour or two wandering around the spectacular 70,000 square feet gallery and exploring the physical and digital works of talented independent and contemporary artists.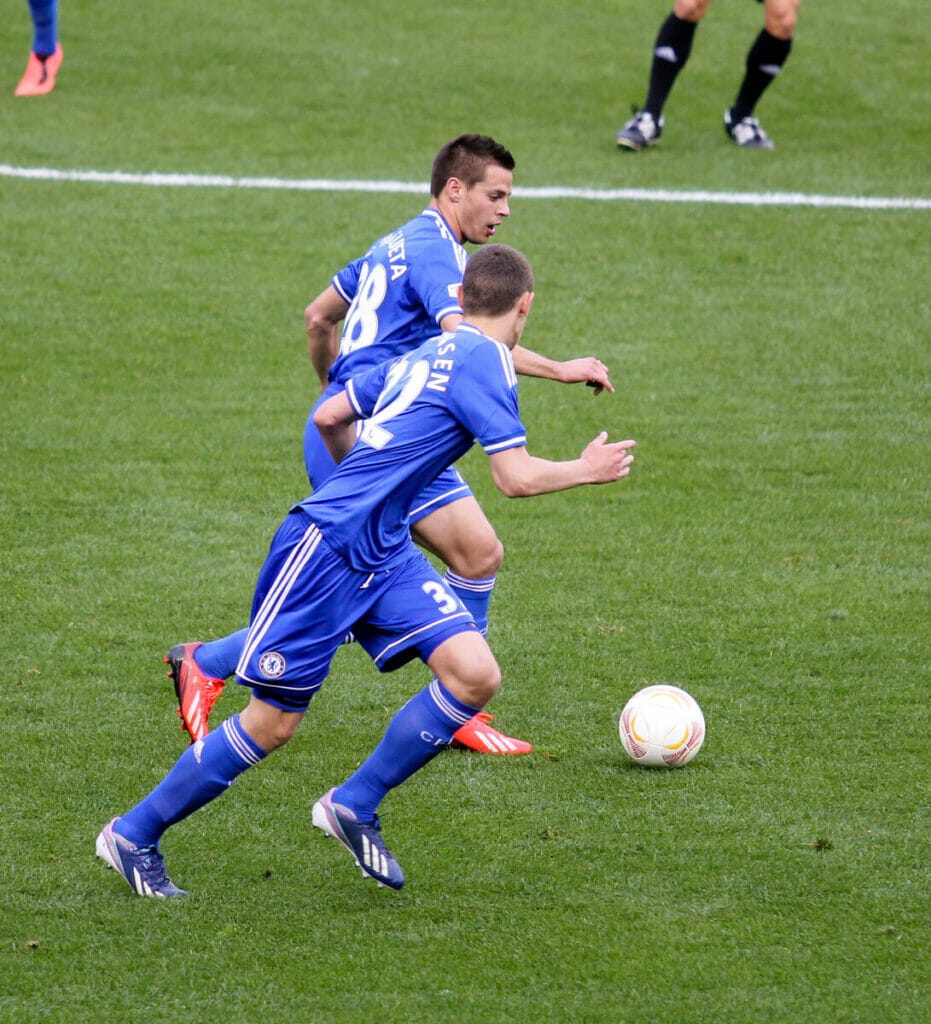 Whilst technically located in Fulham, Stamford Bridge is the eleventh-largest football stadium in England and home to the Premier League Football Club of Chelsea.
The stadium has a capacity of over 40,000 attendees and is guaranteed to have an unforgettable atmosphere if you are lucky enough to get tickets during a Chelsea game.
If you're a football fan wondering what to see in Chelsea outside of football season, you can still purchase tickets for a stadium tour and the accompanying museum.
As part of the guided tour, you'll be treated to insider-access of what goes on behind the scenes of match day, including a peek inside dressing rooms and the iconic Trophy Room.
3. National Army Museum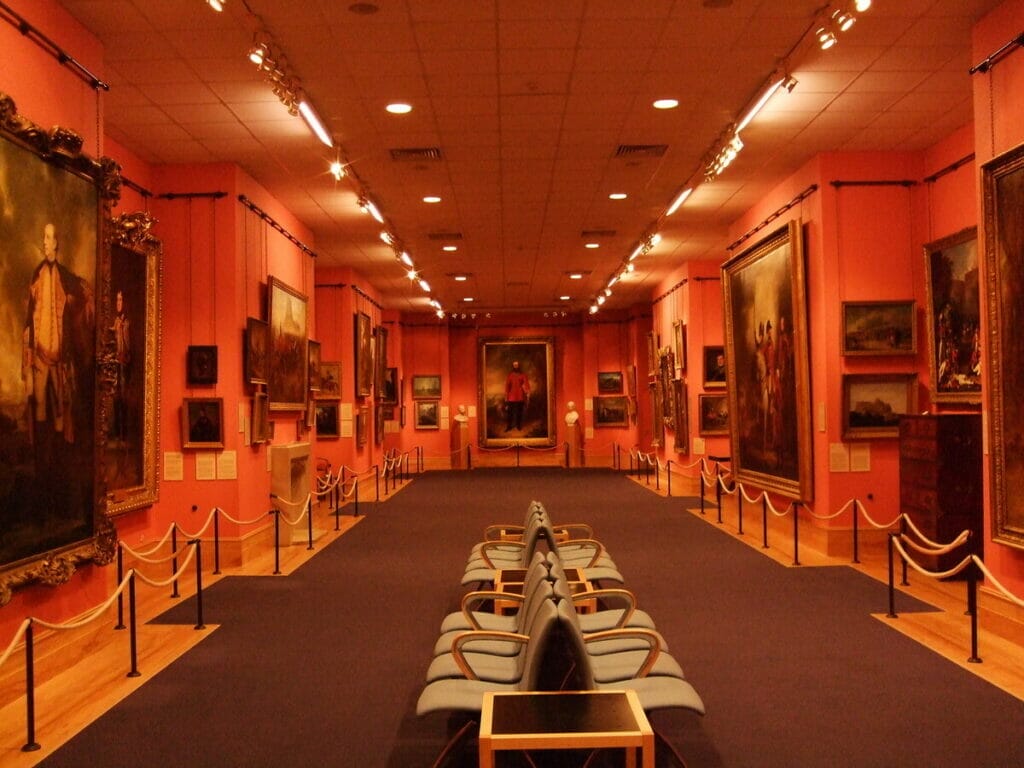 For a children-friendly idea of what to do in Chelsea, the National Army Museum is a great option, with the added bonus of free entry.
It's interactive, informative and suitable for all age groups.
The National Army Museum describes itself as the leading authority on the British Army and hosts a number of exhibitions and events dedicated to telling the stories of the brave men and women who have served in the British armed forces.
The Museum puts on a number of rotating events throughout the year, including talks by members of the army, volunteers and the medical personnel who supported the forces, so keep an eye on their website to see what's on.
4. Go vintage designer hunting
If you love hunting for vintage designer gems, you must visit Chelsea.
As one of the most expensive residential areas in London, it's no secret that the vintage designer stores of Chelsea are brimming with high quality luxury trinkets.
Unlike other charity shops which can be crammed and overwhelming, many of the vintage stores in Chelsea offer a curated selection of exceptional pieces that are often dropped off by movie stars, models or other members of high society.
If you're looking for luxury handbags, some of the best kept pieces can be found at in-the-know stores, including Sign of the Times and Designer Exchange.
If you're in need of a special occasion outfit, head to Chelsea Vintage Couture (by appointment only).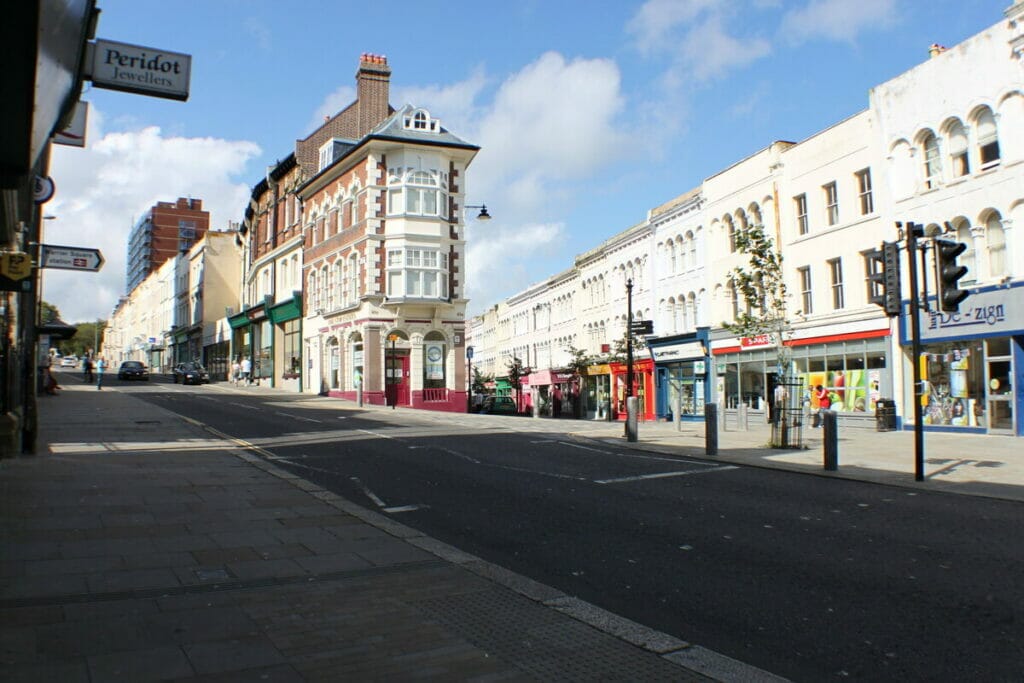 A guide to Chelsea must include the iconic King's Road.
For a convenient route which takes you through the heart of the neighbourhood, you'll want to head down King's Road, starting from the Peter Jones & Partners Department Store at Sloane Square, and meander down the one mile stretch, past designer boutiques, high street stores, cafes, restaurants and art galleries.
Some of the highlights include the stunning Soho Home Studio, Saatchi Gallery, the Cadogan Arms pub and the largest Zara in London.
6. Have a night out
Chelsea is the kind of place where a night out can mean rubbing shoulders with actors, models and high-flyers from around the world.
If you're in Chelsea over the weekend, get dressed up and enjoy mingling with mysterious movers and shakers for a unique night out.
Some of the most popular Chelsea venues for a glamorous night out include Bluebird, Callooh Callay and Publiq.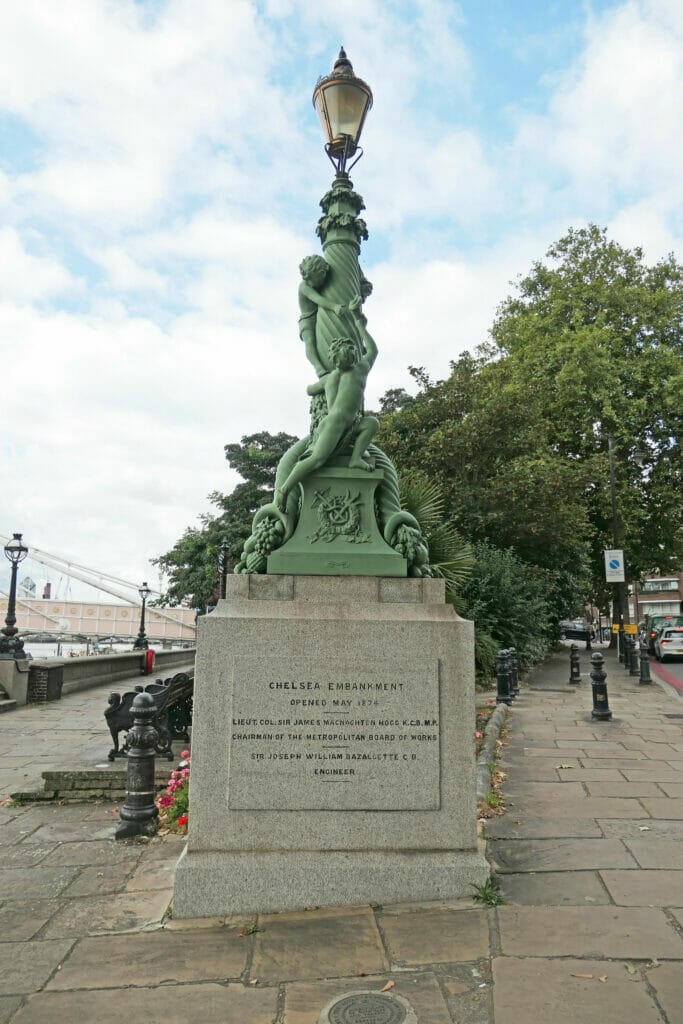 Although London's weather can be temperamental, one of the nicest places to go for a riverside walk when the sun comes out is along Chelsea Embankment.
This mile long walkway is a pretty stretch of trees and vintage lamp posts, which give the embankment a romantic feel and make for gorgeous photography opportunities.
There are also a number of restaurants and pubs that line the route, so you'll have plenty of choices for a light snack or meal if you've worked up an appetite.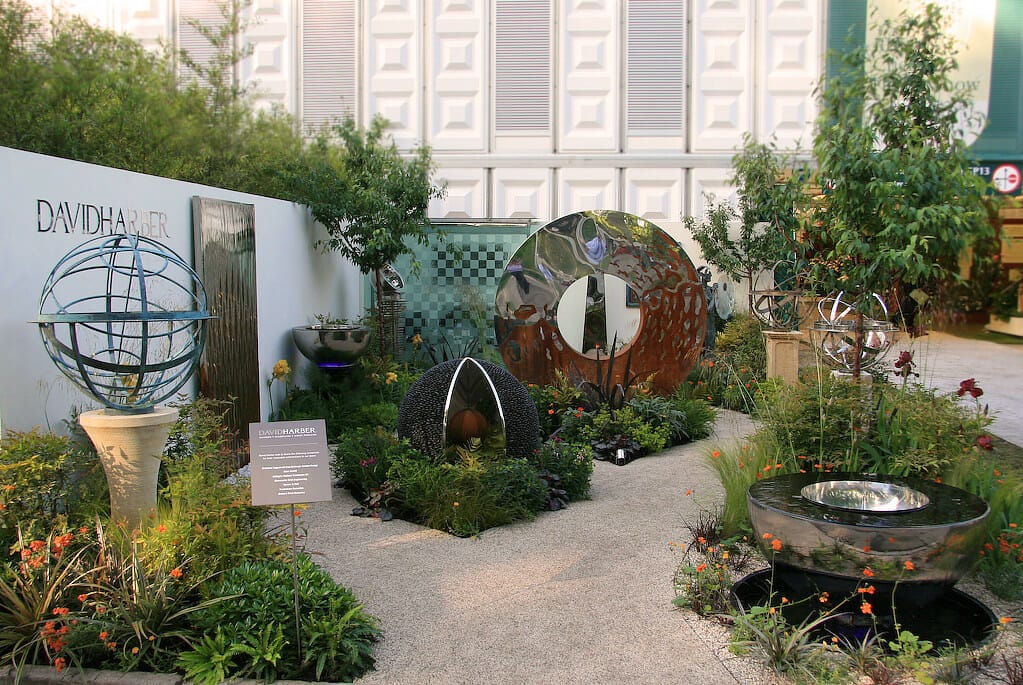 The RHS Chelsea Flower Show, also known as the Great Spring Show is one of the key outdoor festivals in London's Spring-time calendar.
Held over five days in May by the Royal Horticultural Society in the grounds of the Royal Hospital Chelsea, this is a time-honoured tradition that has often seen members of the British royal family in attendance.
The show includes world class flower displays as well as a host of exhibits, talks, shopping and dining options.
Tickets are required and certain show days are reserved for members only.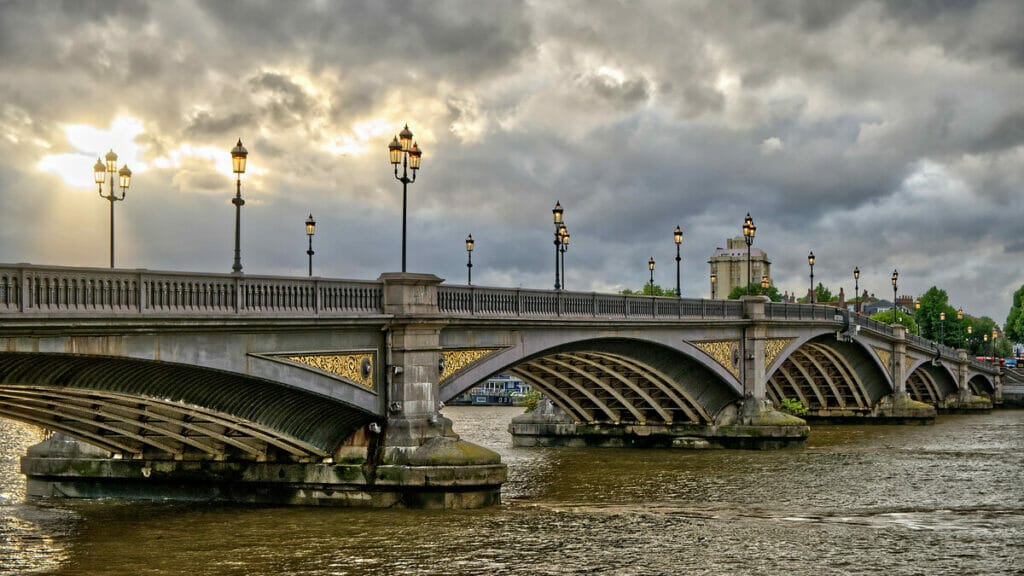 Whilst Chelsea lies north of the river, there are several bridges scattered through the length of Chelsea which make it possible for visitors to the area to easily duck across to Battersea and Battersea Park on the opposite end.
Battersea Park is flanked by Albert Bridge on one end, which leads you towards the recently revamped shopping destination, Battersea Power Station, and Chelsea Bridge on the other end, which gets you closer to the heart of Battersea.
Once you've crossed the river, spend a couple of hours exploring the quirky neighbourhood of Battersea, including the Park and the riverfront dining precinct with the ever-popular Gordon Ramsay Street Pizza.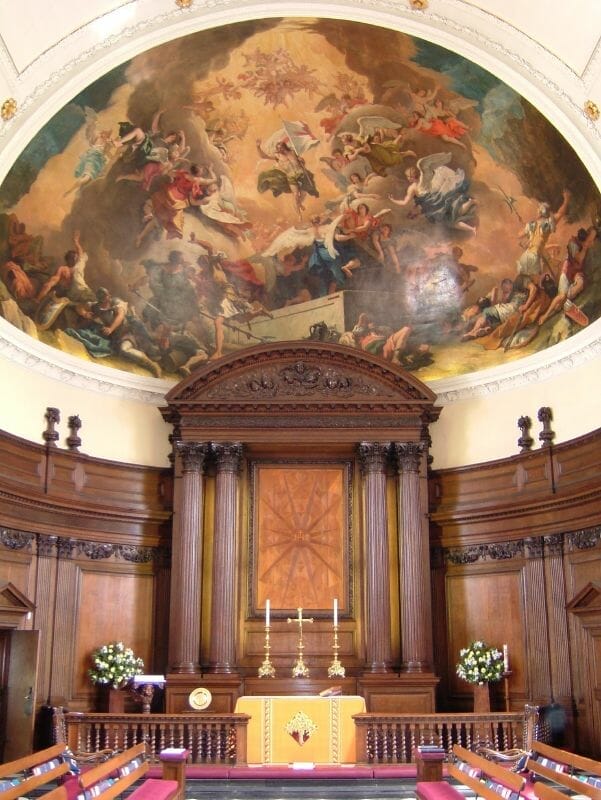 Spending an afternoon touring a hospital might seem like an unusual attraction to include in a Chelsea area guide, but the Royal Hospital Chelsea is one of the most iconic buildings in the suburb and home to over 300 veteran soldiers and volunteers who served Britain during wartime.
The hospital was commissioned by King Charles II to serve as an infirmary and home for wounded soldiers, and has since served as a home to those soldiers, known as The Chelsea Pensioners.
The Royal Hospital Chelsea conducts public tours and has an on-site museum providing an authentic insight into the lives of those who served in the armed forces.
If you want to know what to see in Chelsea on a budget, the Chelsea Arts Club Murals are a rotating display of contemporary street art displays painted on the facade of the Chelsea Arts Club on Old Church Street and a great place to get some fun photos for free.
Whilst the Chelsea Arts Club is a private members club, fans of street art displays can appreciate the talented murals and possibly even catch the artists at work.
As one of London's oldest botanical gardens, the Chelsea Psychic Gardens are a small but impressive network of gardens, walkways and architecture that makes them well worth a brief visit.
Originally established by the Apothecaries Garden to grow plants for medicinal and research purposes, the Herb garden is still one of the highlights to see.
If you're in the area on a Saturday, you should stop for a snack at the Duke of York Square Saturday farmer's market held on King's Road.
Market vendors mainly offer ready to eat snacks and meals, including paella, samosas and homemade fudge.
A smaller number of vendors also sell gifts and souvenirs, including packaged sauces, honey and gourmet chocolate.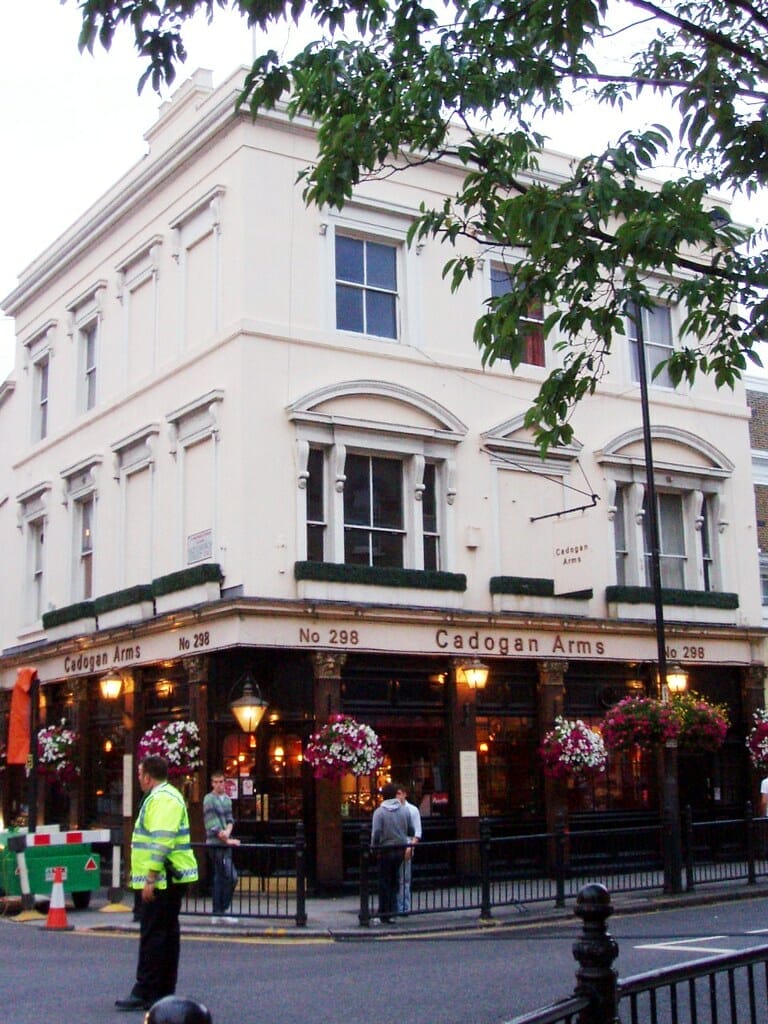 For a classic pub experience, the Cadogan Arms is a Chelsea institution that has been serving unpretentious yet delicious meals for over two hundred years. Just located a stone's throw away from King's Road, this elegant restaurant provides the classic British pub experience, with plush seating areas and an art-deco inspired bar.
The menu has all the classics, from Sunday roasts to lighter snacks of toasties, pies and cheese platters and is a great place to have an informal meal in a traditional setting.
15. See the colourful houses of Chelsea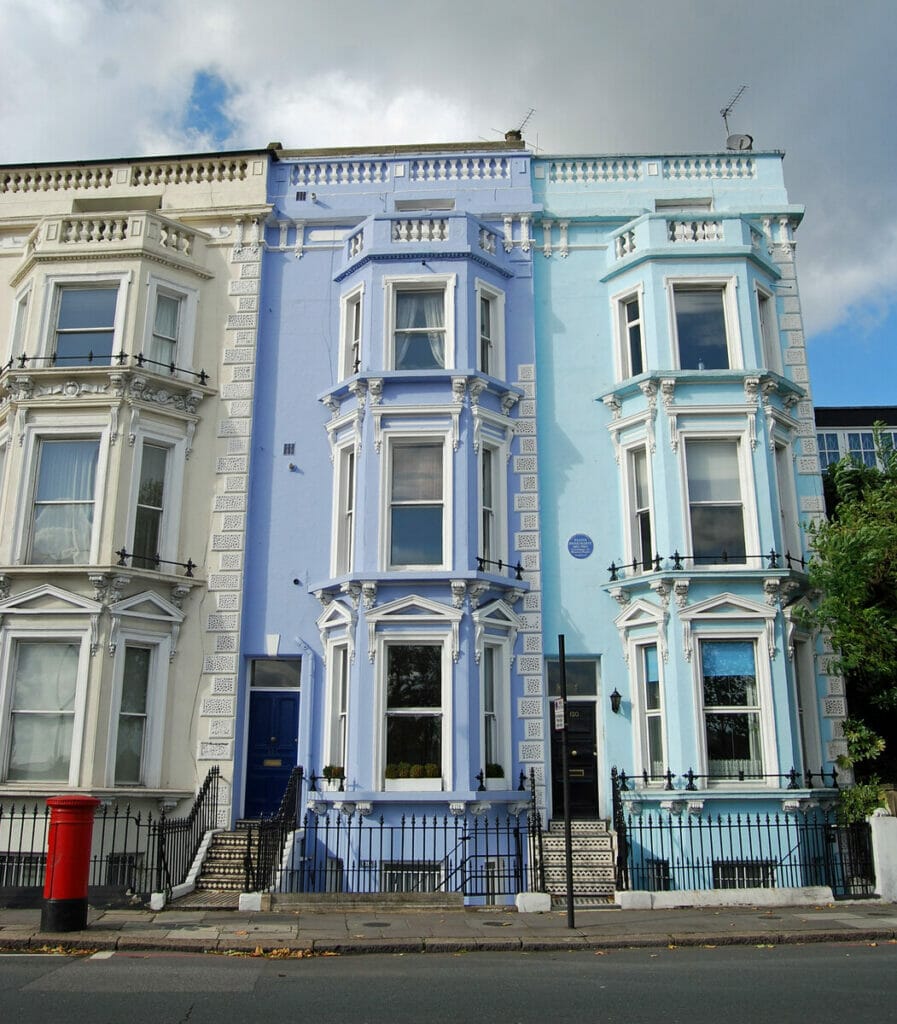 Most people tend to associate colourful houses with Notting Hill, but to avoid competing with masses of other tourists for a clear shot, head instead to Bywater Street in Chelsea.
Here you'll find rows of elegant pastel coloured houses and hardly any tourists around, making for the perfect photo off.
Take a few happy snaps but remember to respect private property and don't get too close to the windows.
Where to Eat in Chelsea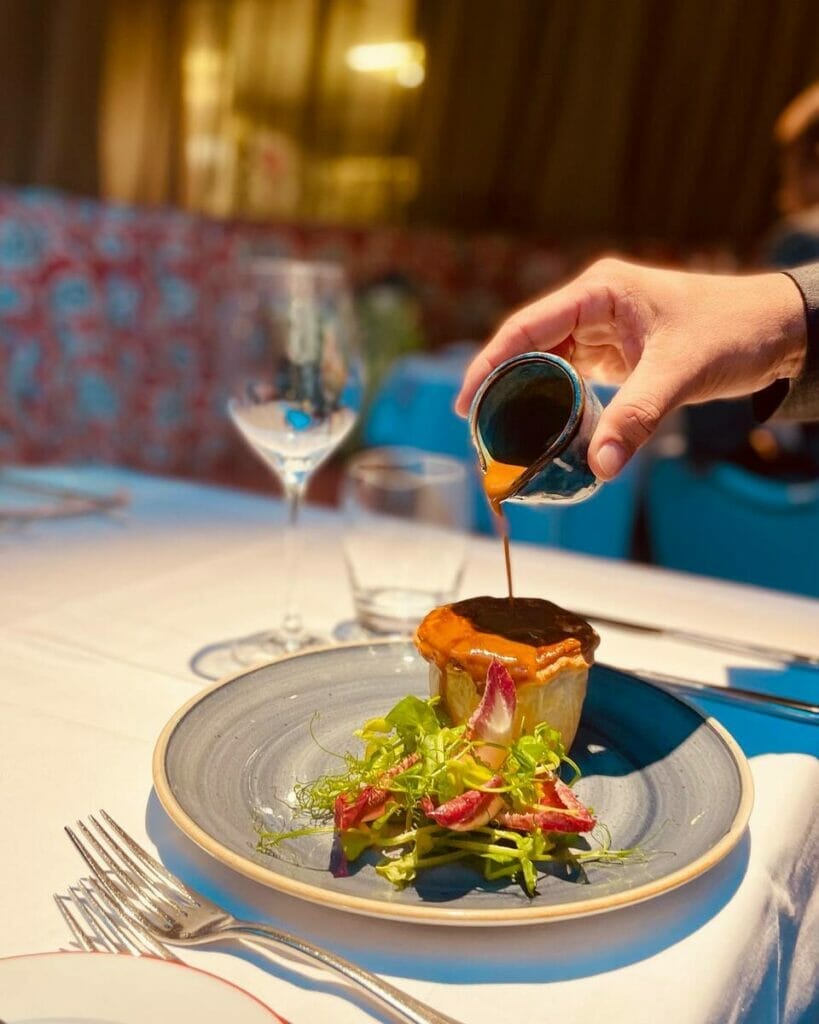 If you look up where to eat in Chelsea, Bluebird comes up time and time again. Bluebird is a Chelsea institution and is known for serving up some of the most delicious and Instagram-friendly contemporary European cuisine.
It's a large multi-storey venue with an open-air terrace, an informal cafe on the ground floor and a modern, sophisticated restaurant on the first floor.
Regardless of where you perch, you'll be treated to eye-catching decor, innovative cuisine and endless people-watching.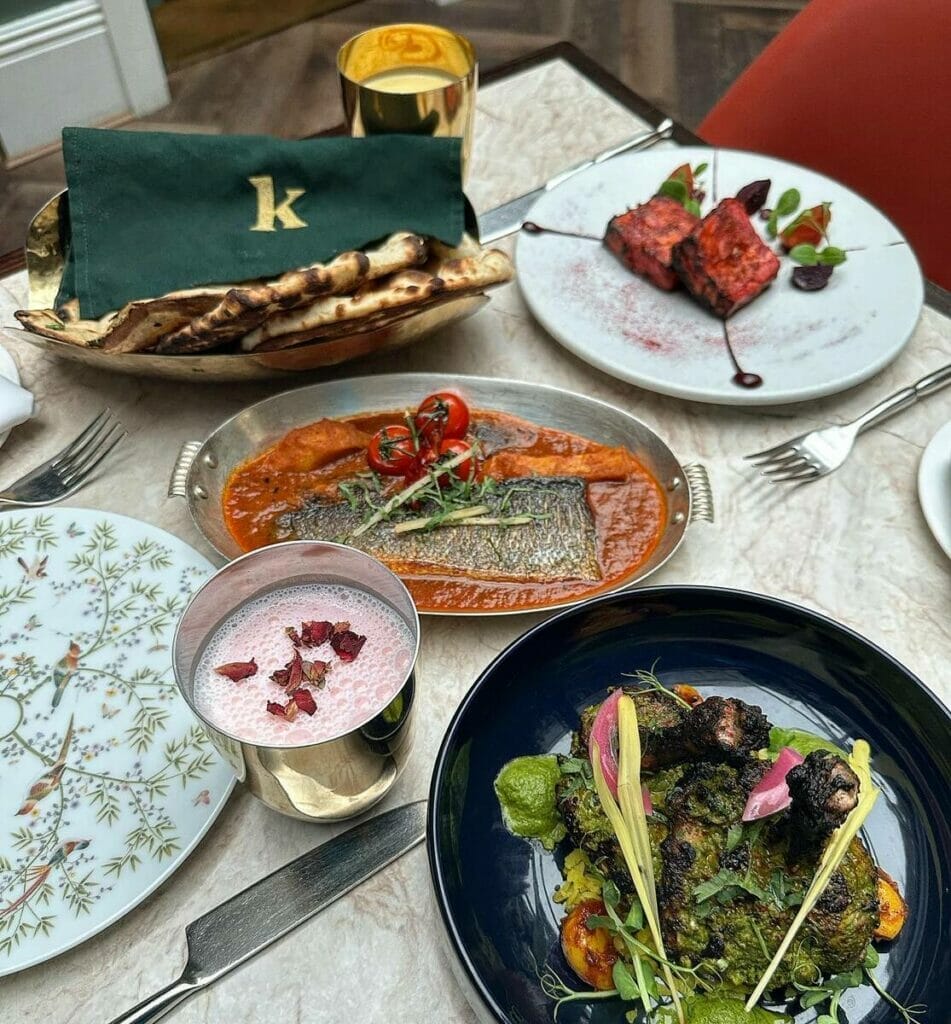 England is famous for its Indian food and Kutir is a great place to try elevated Indian cuisine in a swish yet unpretentious setting.
The restaurant is housed in an elegant townhouse, complete with cosy fireplaces and paisley printed chairs.
However it's the food that is the real standout, with a selection of both traditional classics and the chef's own innovative creations.
Having won a number of awards, including being named Restaurant of the Year at the British Restaurant Awards in 2022, Kutir is one of the most highly recommended places to eat in Chelsea.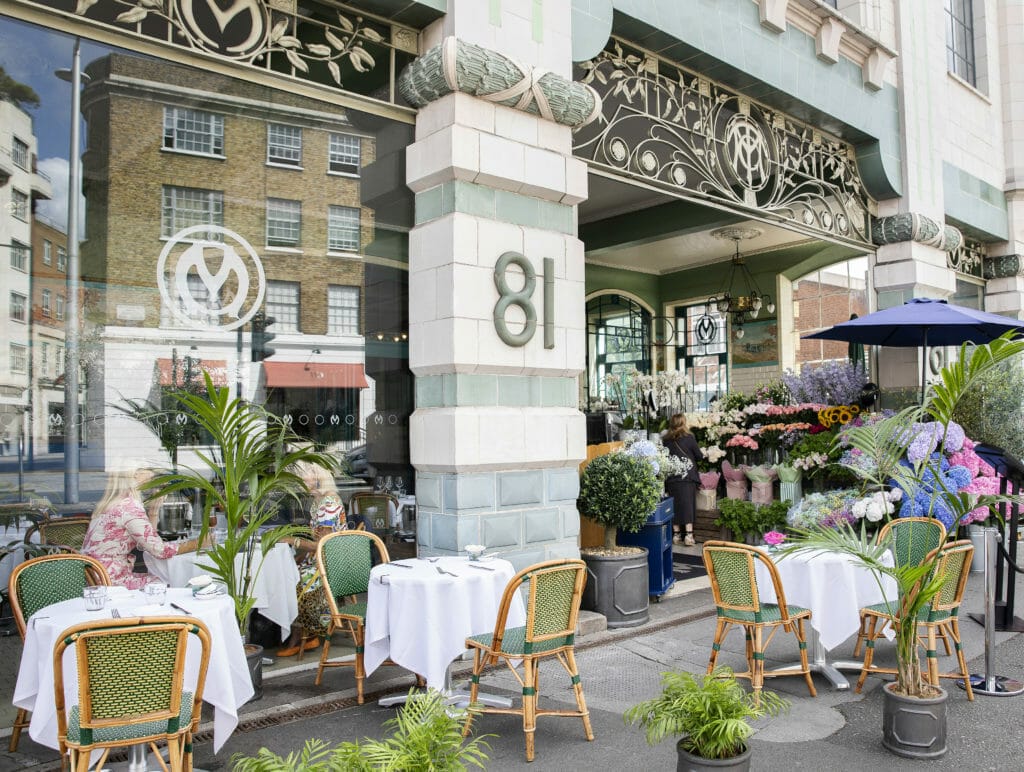 Claude Bosi isn't the place to go for an inexpensive or quick meal.
Instead, it's the place to go when you want to impress your guests (and yourself) with a truly world-class meal in an iconic setting.
Set within the iconic Michelin House are two Claude Bosi dining institutions, the first being the formal fine dining restaurant, where you'll find refined modern British cuisine, whilst looking through the captivating stained down windows overlooking Sloane Street.
The second is the Oyster Bar on the ground floor, which offers a more relaxed dining option, including sharing platters and takeaway options.
Even if your budget doesn't stretch to allow a full meal, pop in to the in-house bar for a cocktail and to admire the incredible building.
Where to Stay in Chelsea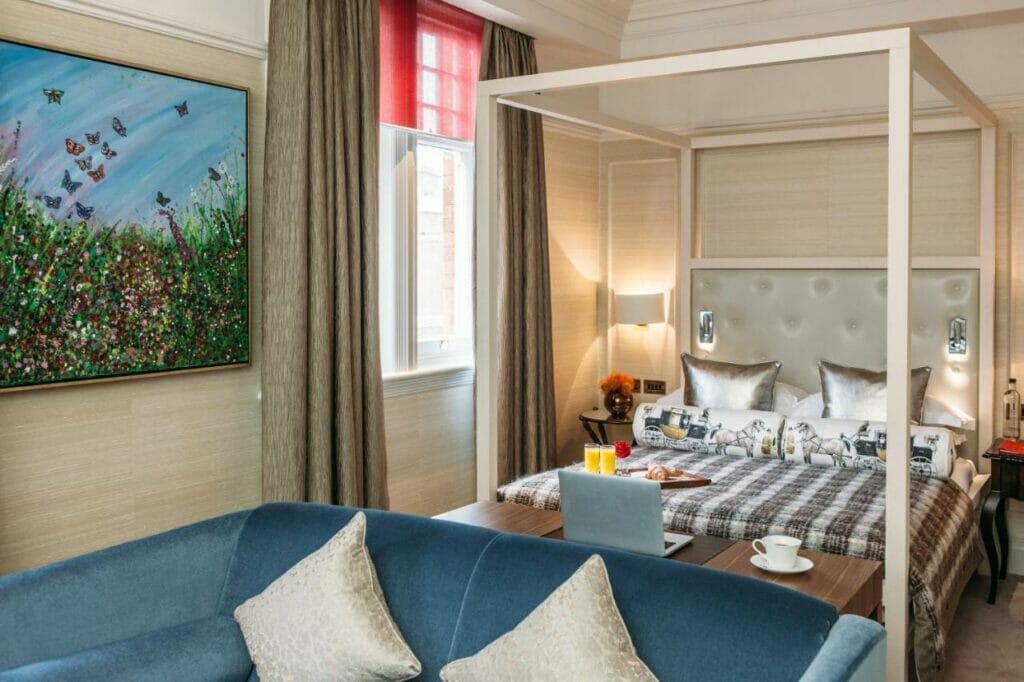 If you want the classic English experience, a stay at the 11 Cadogan Gardens hotel is highly recommended.
Housed in an old red-brick townhouse originally built by Lord Chelsea during the 19th century, the hotel pays homage to tradition without feeling too stuffy.
The rooms are plush and bright, and guests have access to the private Cadogan Gardens across the road, which is a rarity that not even many London residents get access to.
The hotel's central location, just off Sloane Square, means that you're also near the heart of Chelsea and its many restaurants and attractions.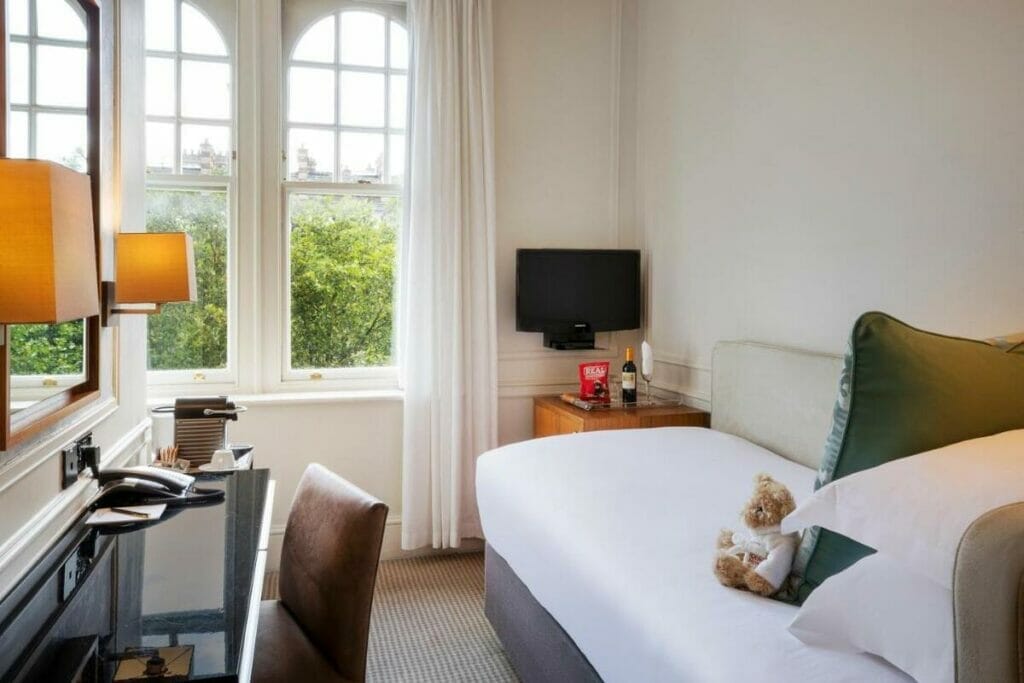 Best known for providing attentive service and understated elegance, the Sloane Square Hotel is a popular place to stay for those who want easy access to fine dining restaurants, designer boutiques and distinguished museums, such as the Saatchi Gallery and Harrods.
The Sloane Square Hotel offers a number of room configurations and all stays come with a continental buffet breakfast.
For dinner, the highly rated French brasserie, Cote Brasserie adjoins the hotel for a delicious and convenient dining option.
UK Travel Planning Guide: the FAQs
🏥 Should I buy UK travel insurance?
Absolutely yes. Basic coverage is not expensive, and as a visitor you are NOT covered under the NHS. Compare policies and prices with Travel Insurance Master here, a big name in the travel insurance business, and cross that off your list.
🔌 Do I need travel adapters for the UK?
Yes, you do, otherwise you won't be able to plug in your electronics/phone/lifelines. I recommend this one, which is all-in-one so you can use it in other countries.
🚗 What do I need to drive in the UK?
The first thing you need to check out if you're planning on renting a car in the UK is this guide to driving in the UK for visitors – the roads, signs, and driving experience will likely not be what you're used to and it's essential to prepare yourself to stay safe and aware.
🛌 What's the best way to book hotels in the UK?
For UK hotels, Booking is the best site as it offers free cancellation on many properties. If you want an apartment, I always recommend VRBO over AirBnb.
📳 Will my phone work in the UK?
Yes – if you set it up right. Check out my guide on making your foreign phone work in the UK to ensure that you get the type of service you need.
🚿 Can I drink the water in the UK?
Yes, UK water is great and perfectly safe. But drink out of taps in any kitchen or use water fountains. Double check before drinking out of the taps in hotel bathrooms, though, as they may be on a different system.