This post contains affiliate links for which I may make a small commission to help keep the site running. You will not be charged extra for these items had you not clicked the links. Thank you for your help to keep the site running!
Ready to tour the incredible historic city of Oxford?
You've come to the right place, as here we'll pinpoint the five best Oxford bus tours, including Hop-On Hop-Off Oxford and Oxford sightseeing buses.
You'll find expert guides who are passionate about The City of Dreaming Spires.
They offer unrivaled knowledge that'll ensure you get the most out of your visit.
Oxford is one of the most beautiful cities in England with fantastic architecture, delicious eateries, and history around every corner.
If you don't want to read the whole article, our favorite tour is the Harry Potter Studio Tour and Oxford Day Trip – perfect for wizards, witches, and muggles alike (or if you want an Oxford-specific sightseeing bus tour, this is the best one).
Read on to discover the 5 best Oxford bus tours, starting with our favorite.
Don't forget to book in advance to avoid missing out!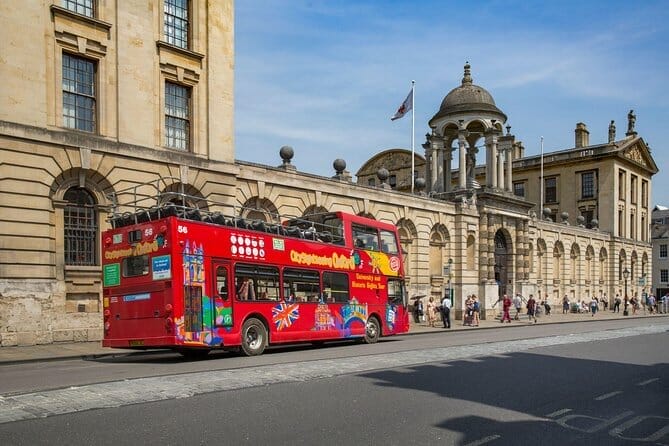 Easy Guide: Best Oxford Bus Tours
⭐️ RATING: 4.7 out of 5 Stars, 2,000+ reviews | ⏳ TOUR LENGTH: 11 hours | ✔️ BOOK NOW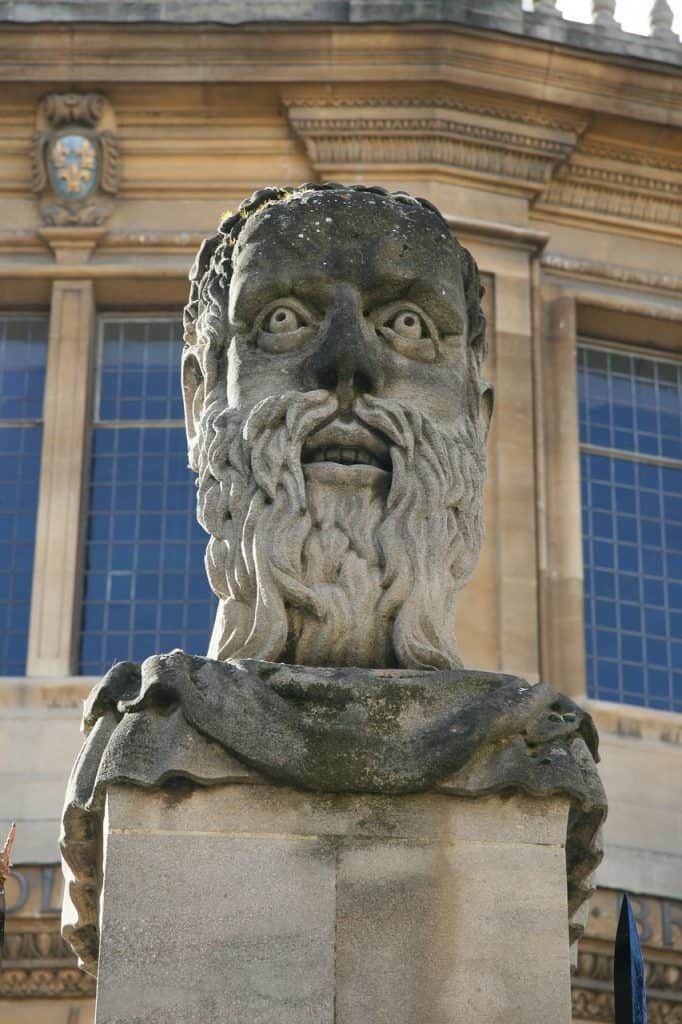 WHAT'S INCLUDED IN THIS TOUR
Entry to The Making of Harry Potter
Board the Hogwarts Express at Platform 9 and ¾
A guided tour of Oxford
Transportation by executive coach
This tour is a must for fans of the Harry Potter movies franchise.
You'll start your day in the historic city of Oxford, taking time to appreciate England's oldest university.
The cobbles and buildings here are old-world style, making this a unique experience.
After enjoying the sights of Oxford, you'll journey by executive coach to the Warner Bros. Studio Tour.
This is where the magic really begins.
"Rob was very accommodating and we enjoyed his witty humor. Oxford was very nice. We had enough time to find a warm meal in the covered market. We were lucky to have 4+ hours in the studios. Definitely a must if you're a fan."
You'll be granted access to the Making of Harry Potter experience, where you can visit the world-famous film sets and learn more about the making of the movies.
You'll be full of excitement as you board the Hogwarts Express and explore the train carriages.
They're the actual carriages that were used during filming, so you'll feel like a real wizard or witch in no time.
Don't forget to take lots of pictures while you're in the Wizarding World!
⭐️ RATING: 4.5 out of 5 Stars, 500+ reviews | ⏳ TOUR LENGTH: 10 hours 30 minutes | ✔️ BOOK NOW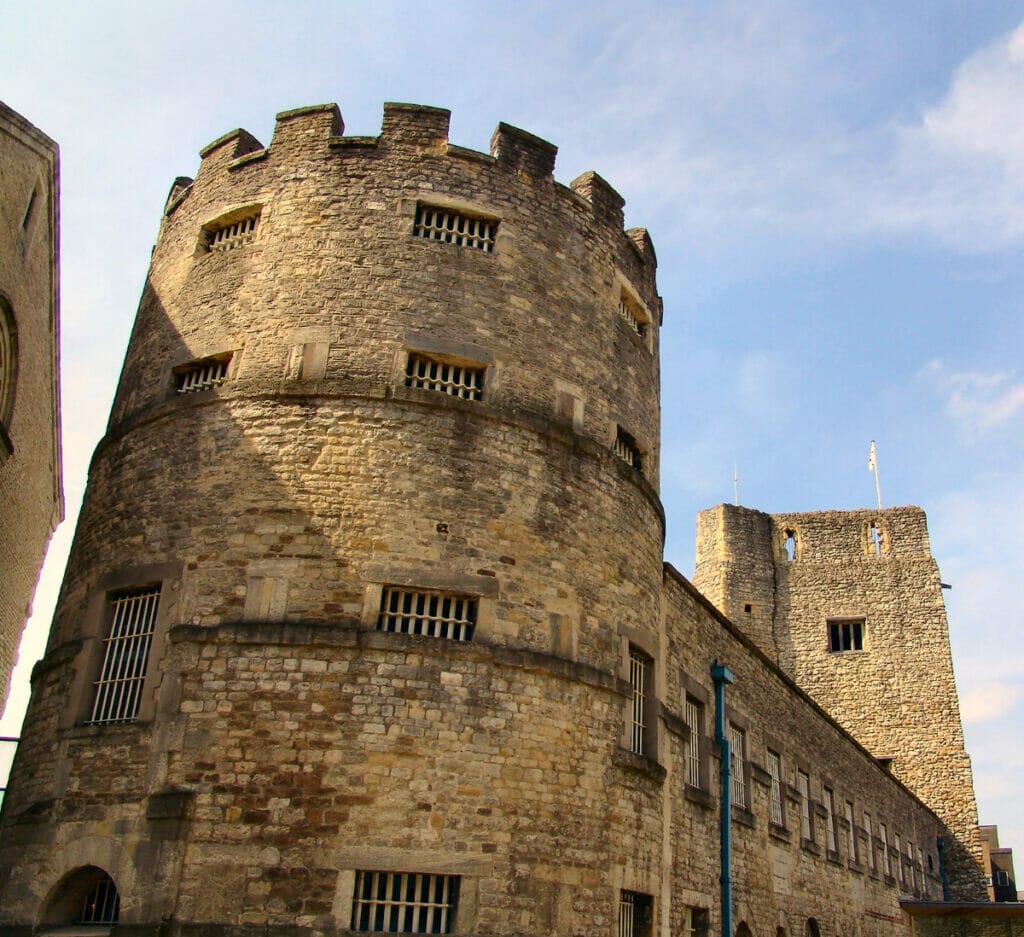 WHAT'S INCLUDED IN THIS TOUR
Walking tour of Oxford
Admission to Stonehenge (one of the Seven Wonders of the World)
Admission to Windsor Castle
Luxury coach travel
The Windsor Castle, Oxford and Stonehenge Tour from London is a fantastic pick if you love historic buildings and cultural landmarks.
On this tour, you'll have the opportunity to see where the Queen spent some of her time, one of the Seven Wonders of the World, and the quaint historic city of Oxford for a tour bus in Oxford.
All of that in one day – what's not to love?
"It was beautiful to see so many historic parts in one day! Windsor to Stonehenge to finally Oxford was a great trip! Transportation was smooth and honestly made it nice to have those few hours in between to rest. Our tour guide Carmen was great!!"
During your time at Stonehenge, you'll be invited to reflect on 4,000 years of history and consider how dramatically the world has changed around these towering rocks.
In Oxford, you'll be accompanied by an expert guide who is on hand to take you to the best locations and provide the most interesting facts about the city.
Touring the University of Oxford grounds, you'll literally be walking in the footsteps of thirty British Prime Ministers as well as US President Bill Clinton.
⭐️ RATING: 4.5 out of 5 Stars, 180+ reviews | ⏳ TOUR LENGTH: 10 hours 30 minutes | ✔️ BOOK NOW
WHAT'S INCLUDED IN THIS TOUR
Entry to Warwick Castle
Walking tour of Oxford with a professional guide
A chance to look around the birthplace of William Shakespeare
A drive through the Cotswolds in an air-conditioned coach
Looking to visit four spectacular English places all in the space of just a single day?
This tour allows you to visit four unique parts of England – each offering interesting exploration opportunities.
Explore Oxford's beautiful buildings and cobbled streets after a trip to Warwick Castle – a fort dating back nearly 1,000 years.
This tour has something for everyone, so is great for families.
"This tour was great! All the locations were beautiful and fun to experience. At each location we are given some time to explore the site and enjoy it for ourselves. The guide was very friendly and knowledgeable regarding the history of the places we visited"
As well as taking pictures of the breathtaking spires of Oxford, you'll be taken on a guided tour of Stratford-Upon-Avon – the birthplace of English playwright William Shakespeare.
You'll even get to look around the house where he was born and discover how growing up in this quaint English town influenced his works.
The people on this tour aren't making much ado about nothing (Shakespeare pun, anyone?).
They enjoyed it and now it's your chance to revel in the sights and sounds of the English countryside.
⭐️ RATING: 4 out of 5 Stars, 100+ reviews | ⏳ TOUR LENGTH: 10 hours | ✔️ BOOK NOW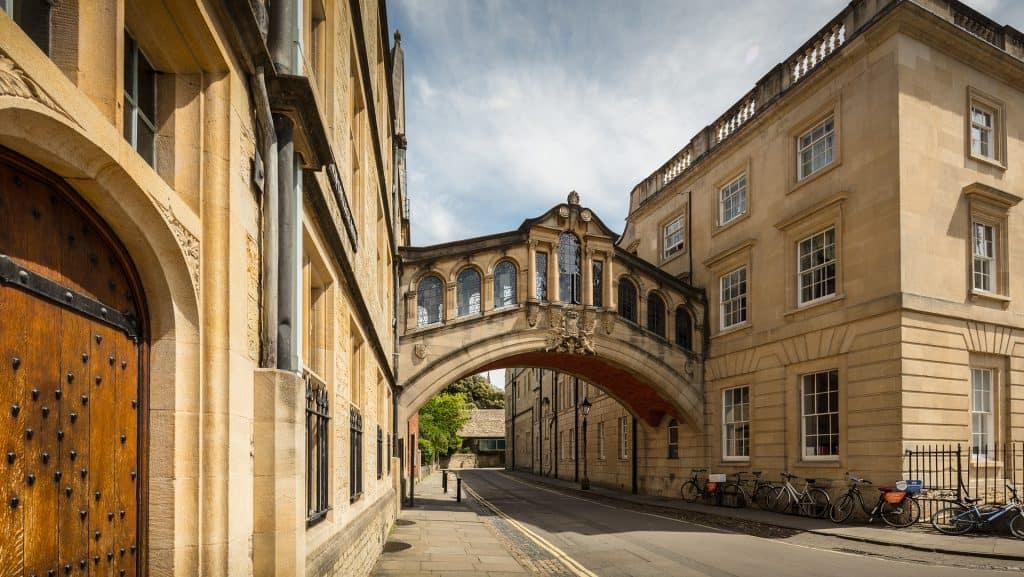 WHAT'S INCLUDED IN THIS TOUR
Walking tour of Oxford and Cambridge
Expert guide
Personal audio headset
High-end coach with Wi-Fi and USB charging
The Oxford and Cambridge Universities Day Tour from London guarantees hours of fun as you find peace of mind while strolling the grounds of these historic academic hubs.
"The tour was fantastic and worth every penny. The tour guide Manon was funny, knowledgeable, friendly and helpful. She provided a interesting insights to the sites. She went out of the way to ensure that the tourists got the best experience."
Soak up knowledge and culture as you walk the campuses that hundreds of famous politicians, authors, and broadcasters have before. C.S. Lewis (author of The Chronicles of Narnia), Clement Attlee (former British Prime Minister), Tony Abbott (former Australian Prime Minister), Emma Thompson (actress), Tim Berners-Lee (inventor of the World Wide Web), and King Charles have all walked these grounds.
A humorous and informative guide will take you around the best colleges in the cities, and you'll pass the famous Bodleian Library – which is the largest academic library in the UK.
You'll be amazed by the wide variety of buildings on display at the University of Oxford and the beautiful Gothic architecture of Cambridge.
⭐️ RATING: 4.5 out of 5 Stars, 560+ reviews | ⏳ TOUR LENGTH: 1 hour | ✔️ BOOK NOW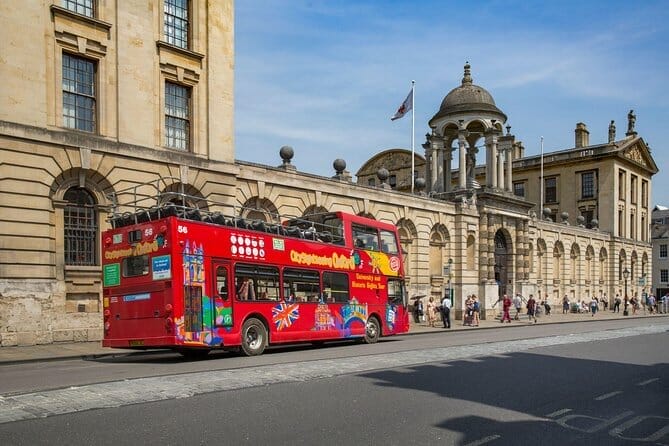 WHAT'S INCLUDED IN THIS TOUR
360-degree view of the city from the top deck of an open-top bus in Oxford
See the awe-inspiring Oxford Castle and Chris Church College
Onboard audio commentary providing information about the history of the city
Guided walking tour of the city
This tour is a unique opportunity to see one of the most interesting UK cities up close.
Offering 24- or 48-hour passes, the open-bus service puts you in the driver's seat (not literally).
You'll be able to hop-on and hop-off at your own pace as you sample the delights of this iconic university city with an Oxford city bus tour.
"Oxford is a lovely city and with the information given during the guided tour, we saw the city in a new light. We have learnt a lot and had a very pleasant day"
Oxford is the setting for many of Hollywood's most famous movies including the 007 classic Tomorrow Never Dies and the X-Men movie First Class.
Where you visit is up to you, but recommendations include Oxford Castle, Bodleian Library, and Christ Church College.
The onboard audio commentary is available in 11 languages, meaning you'll learn a lot about the city wherever you're from.
If you're visiting Oxford for the first time, and want to discover more about its immense history, look no further than this tour.
Hey! Want to use our trusty guides to the best tours in other places across the UK? Check these out!