This post contains affiliate links for which I may make a small commission to help keep the site running. You will not be charged extra for these items had you not clicked the links. Thank you for your help to keep the site running!
3 days in London (broken down to 72 hours in London) is just enough time to see many of the most iconic sites in London, though not nearly enough time to get to all of them (but you probably already knew that).
In this 3 day London itinerary, I'm going to unpack the best things to do to maximize your time, experience classic British cuisine, get memorable family photos, and really feel like you've seen one of the most beautiful cities in Europe even if you've only got 3 days to see London.
By grouping each day into specific neighborhoods or nearby areas, we're going to eliminate the need to criss-cross the city over and over again and will make sure that what you do see is seen efficiently and in a way that's not going to stress everyone out.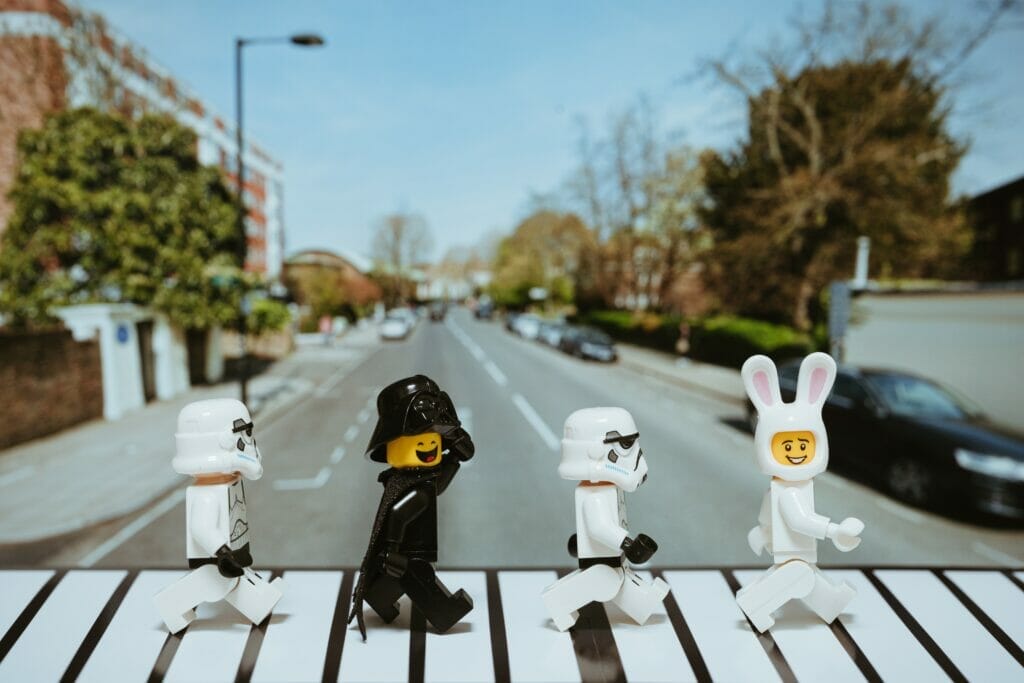 PS – if you want a much longer itinerary, check out this 3 week UK itinerary that covers way more than just London!
GET A

FREE

LONDON INTRO GUIDE and ACCESS TO MY FB GROUP
Start your planning with this "Intro to London" guide and access to my London planning Facebook group!
The Absolute Must-Knows (from a Londoner)
Where to Stay for 3 Days in London
Want to see London in just 3 days?
You're going to want to stay in Central London as opposed to staying on the outskirts and commuting in.
However, unlike my 1 day in London or 2 days in London itineraries, you have a bit more flexibility with where you stay because you're going to be all around the city in the 3 days so it's impossible to choose just one place that's "most central."
What is closer to Westminster is further away from the Tower of London which is on the opposite side of the city to Kensington.
My recommendation for people who want to stay equidistant between the major places they'll be visiting is to try Covent Garden, in particular the Strand Palace hotel, but you can stay anywhere within London Zone 1 and be just fine.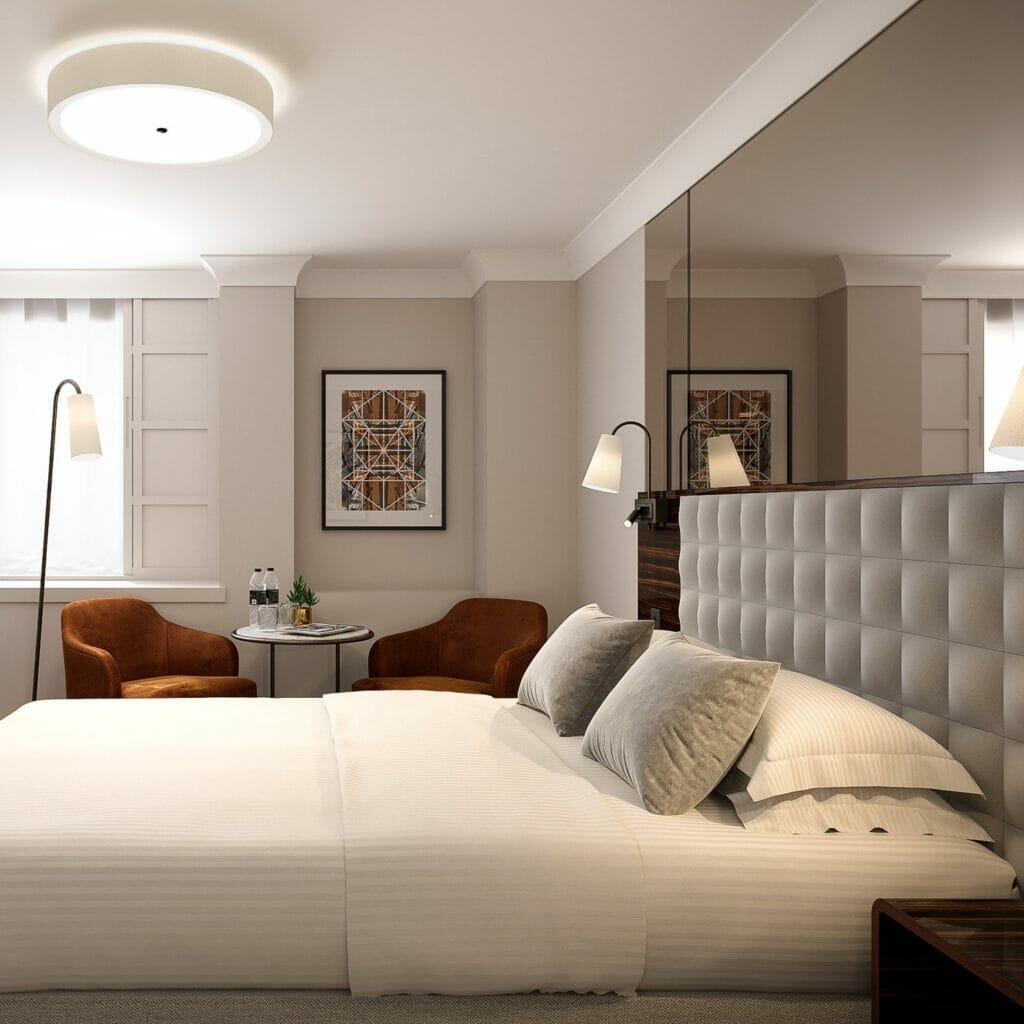 Tips for Visiting London in 72 Hours
Whether you follow this exact itinerary or not, here are some tips to keep in mind when you've just got 3 days in London:
You don't have to go at a breakneck speed like you do with 1 day, but you should make sure to go at a steady pace with built-in breaks to refresh if you're wanting to see as much as possible. 3 days will go quickly!
Understand your priorities and that everything else is a bonus. This city isn't going to be fully explored in one week, much less 2 days. Have each person choose their "must-do" and make sure to get to those before spending time exploring other places, and that way everything else is the cherry on top rather than things that distracted you from seeing what you really wanted
Take daylight hours into account. Attractions have shorter opening hours in the winter and the sun can set as early as 3pm in December, whereas the summer months can see daylight until 10:30pm or later. Having an idea of the daylight hours for when you're visiting will help you plan an itinerary that lets you actually see attractions instead of seeing London in the dark (don't get me wrong, London at night is awesome, but you don't want to be surprised when it's dark at 5pm when you planned to see the outside of Westminster Abbey in all of its glory!)
IMPORTANT: are you coming to the UK from abroad?
In case you're reading this from outside the UK and will be a foreign visitor here, you need to know these 2 things to stay safe and save money.
Travel insurance – you need it when going overseas! I use

this site

to get the best quotes and purchase my packages from. Do not skip this – having medical coverage abroad as well as other coverage in case of missed flights, lost luggage, etc is essential. As I said, I have never gone wrong using

this site

.
What to Pack for a 3 Days in London Itinerary
For a more comprehensive guide to what to bring to London, check out my full London packing list which includes the kind of clothes you'll want to bring depending on the weather in London, as well as what not to pack (because, ya'll, leave those money belts at home please).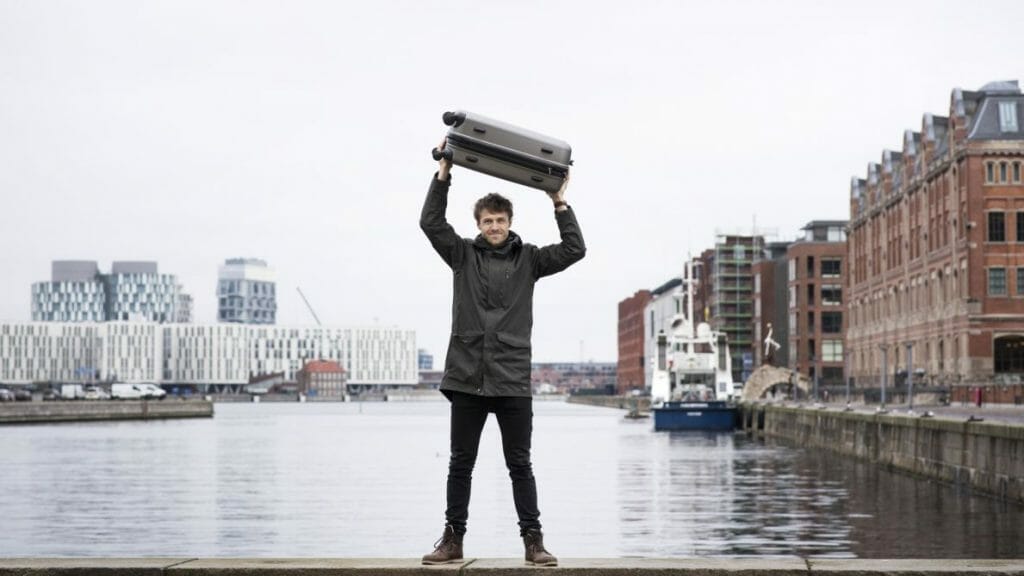 The packing tips will also vary based on whether this is part of a much longer European trip or if you're just going on a long weekend trip to London from somewhere else in Europe like Copenhagen or Vienna.
Overall, these are some must-bring items for your London trip:
waterproof shoes – unless you're coming in the height of summer and the forecast is trying to guarantee you no rain, having waterproof shoes like this means that you'll be prepared for whatever the London weather can throw at you
daybag that zips up or buckles – from not losing your wallet from just falling out of your bag to not losing it to a thief in a crowded area, having a bag that zips up or buckles and doesn't just stay wide open is essential to staying safe in London
umbrella or rain jacket – pick one or the other and make sure you have your gear rain proofed! Especially for visitors who are out and about in London all day and not able to hide away in offices when the rain comes, you want to be able to soldier through any drizzle and still have fun without ended up too wet
3-Day London Itinerary: The Full Rundown
I'm going to start this itinerary from the morning of Day 1, assuming you have three days in London.
Adjust as needed if you have to travel from London airports or need to cut your time early to get to your next destination.
Day 1 of 3 Days in London Itinerary
Morning
Breakfast on the first day is at a place called Bill's!
This chain restaurant has some of the best English breakfasts in all of London so you can try English sausages, beans on toast and other classic British food items.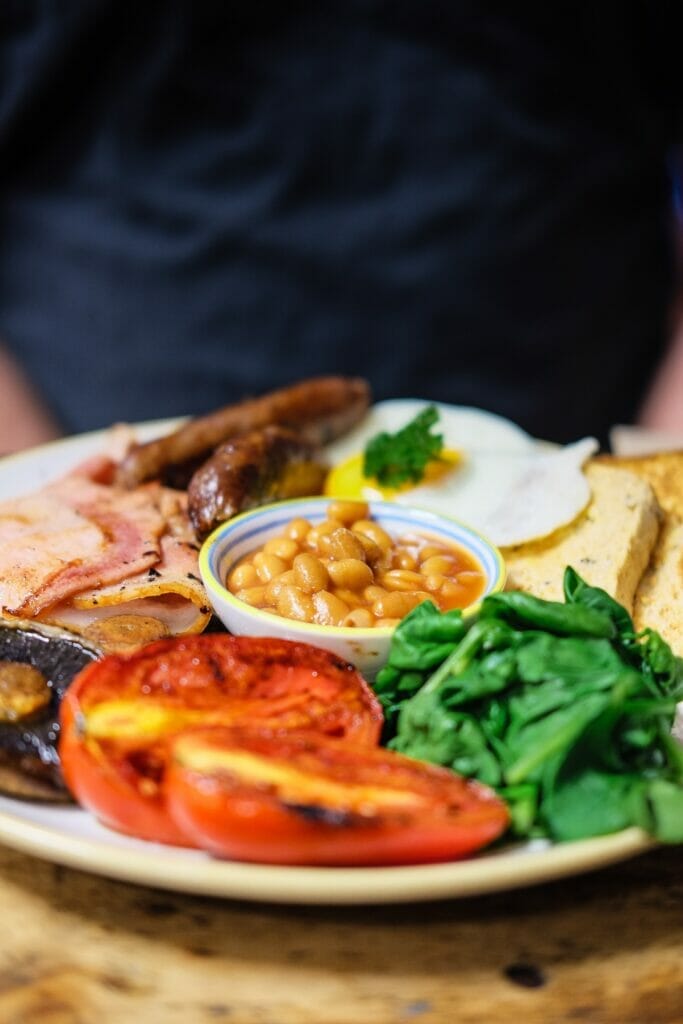 There are locations all around the city, which makes it easy to get to a Bill's no matter where you're staying.
Late morning
Your first London experience on this 3 days in London itinerary is going to be a trip to see the Changing of the Guards at Buckingham Palace right after breakfast (if it's scheduled during your trip).
Top Tip
Check the Changing of the Guards schedule before you travel, as it usually happens most days around 10am, but this can change depending on the season so you want to be prepared.
I always recommend getting to Buckingham Palace about 30 minutes early to get a good spot without wasting too much of your time hanging around, but if you're really wanting to maximize your time, just stroll up about 10 minutes before and snag the best spot you can.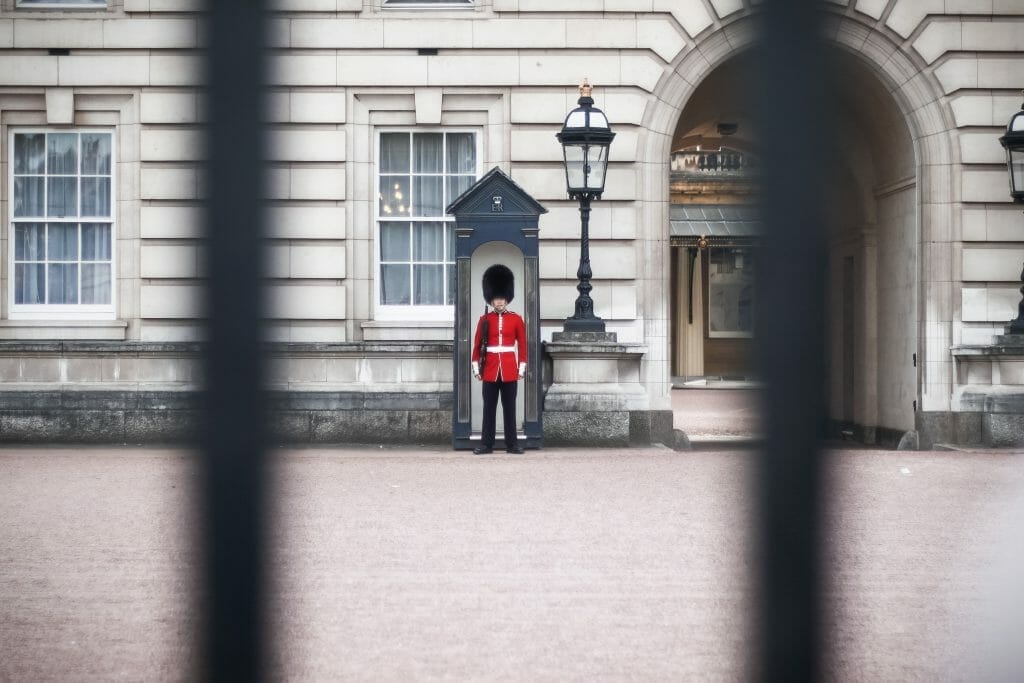 You'll get a glimpse of the guards, and afterwards the crowd will disperse and you can then get clear shots of the palace.
The rest of the morning should be spent at Westminster Abbey.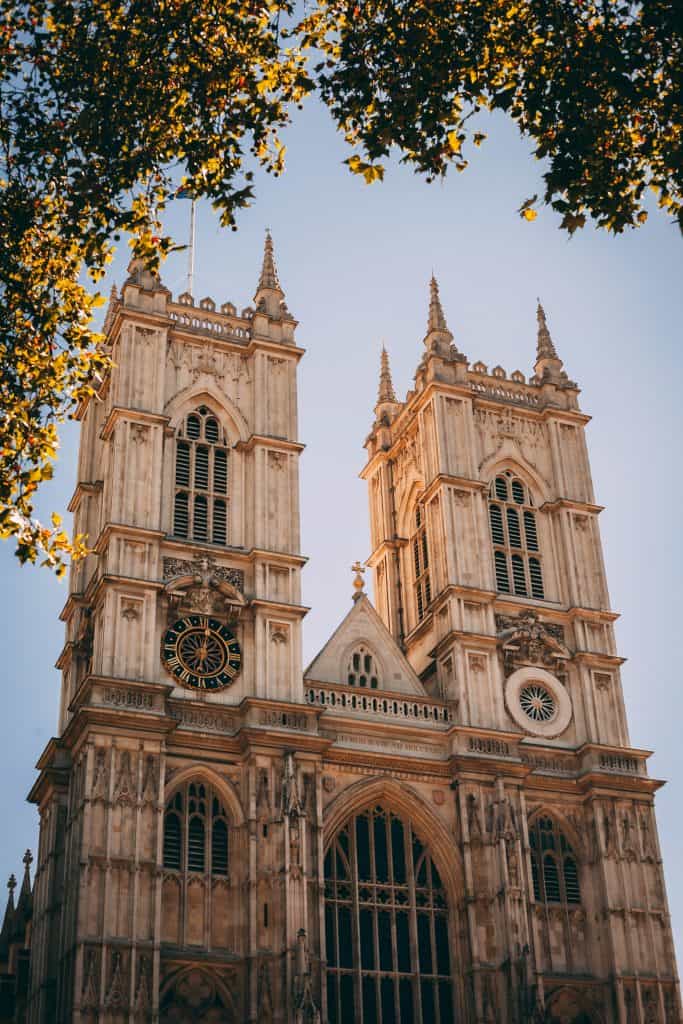 This iconic London landmark is a short walk from Buckingham Palace (walk through St. Jame's Park to get there), and it's worth paying for entry and spending a couple of hours wandering through this mysterious and historic place if you're staying in London for 3 days, as it's filled with plenty of royal history as well as the final resting place of famous British icons like Charles Dickens.
Tours are self-guided so you can go at your own pace, and there is a nice gift shop to buy London royal souvenirs that aren't quite as tacky as what you'll find on Oxford Street.
Lunch
You'll be hungry from all of the fun by now, so head towards Big Ben and the Houses of Parliament and walk across Westminster Bridge.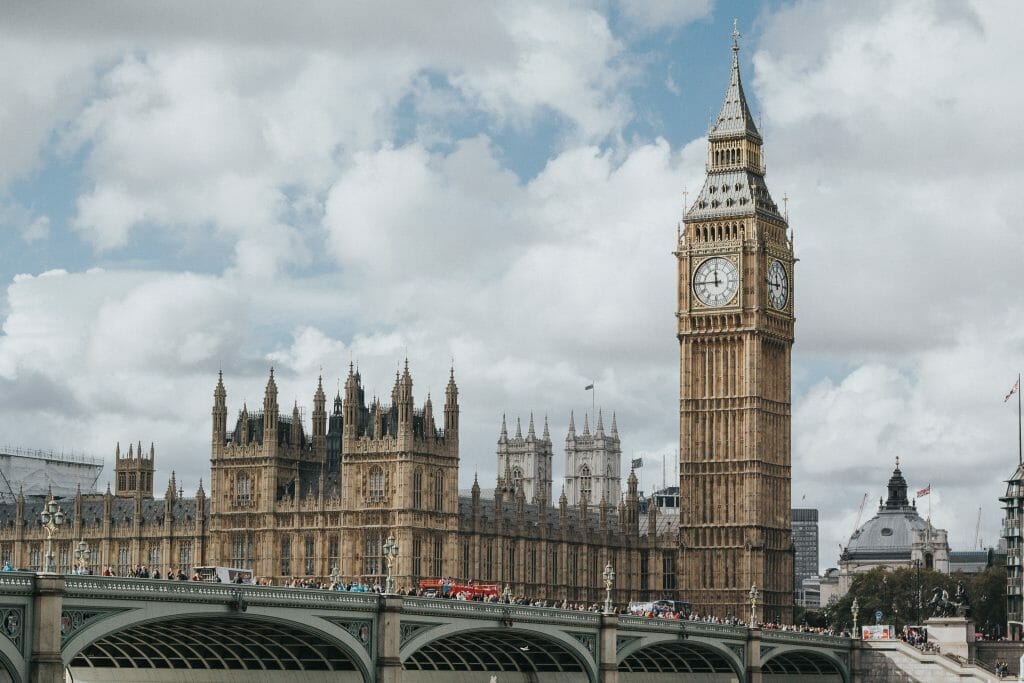 Stop to get some pictures of the Thames from the bridge, and then make a left when the bridge ends and go towards the London Eye.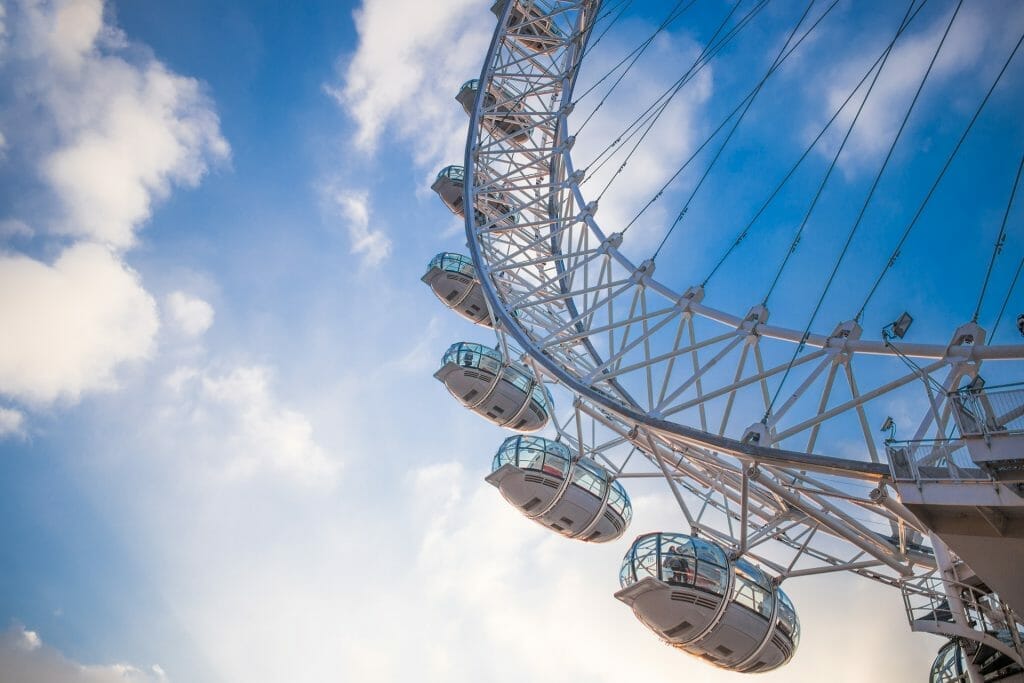 I recommend grabbing lunch at one of the restaurants on the Southbank (the area's name, for being the "Southbank" of the Thames river).
There are plenty of options and cuisines, or you can just grab a bite to go like a sandwich from a local Pret or from the National Theatre café.
Afternoon
There's more walking this afternoon past the most famous sites, so you can take this as slow or fast as you want.
First, walk across Waterloo Bridge, which is the bridge that is directly in front of the National Theatre (which you can't miss).
Get to the end of the bridge, and turn left.
Walk a bit until you get to the iconic Trafalgar Square.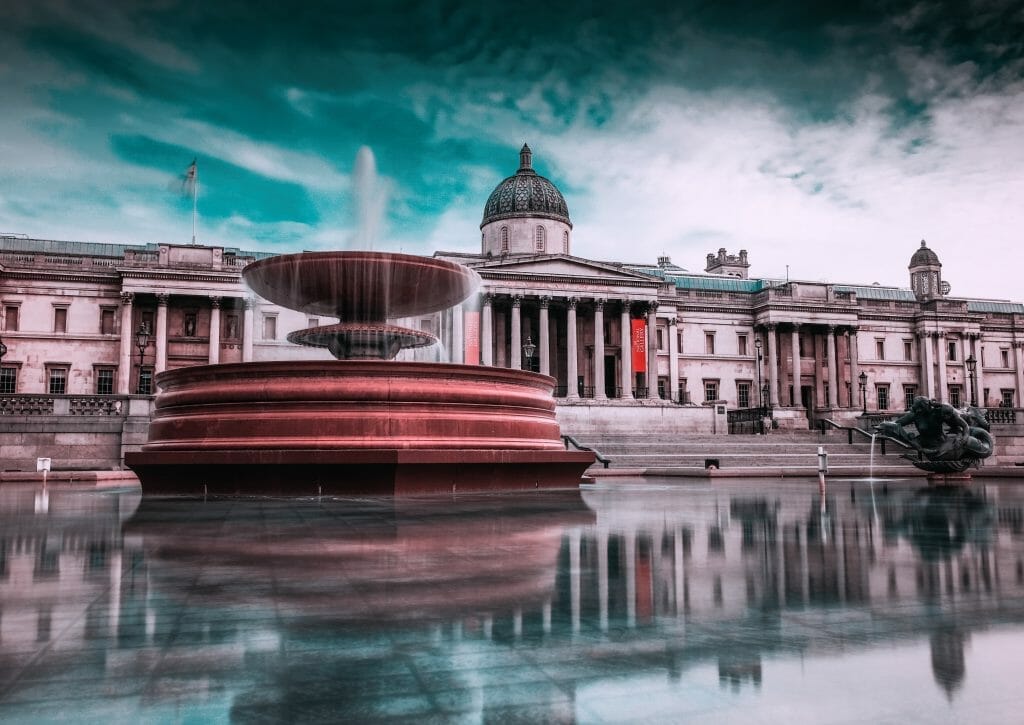 You'll recognize it by Nelson's column that rises up from the center, the classic steps leading up to the National Gallery, and the lion statues.
Trafalgar Square is always abuzz with activity during important protests or events like the Olympic countdown in 2012, Christmas carols in December, and more.
Time for a break for some free art at the National Gallery, the building that towers above Trafalgar Square at the top of the steps.
This is arguably London's most famous art museum, up there with the Tates, and the collection of famous art is absolutely stunning.
They also have a fantastic café that serves great food if anyone needs a snack.
Let's call it late afternoon now after you've made it to Trafalgar Square and got your art critic on.
From here, you're going to finish exploring this area of Central London.
Early evening
Piccadilly Circus is very close to the National Gallery, so walk between the two and marvel at the "Times Square of London" with its shining screens and bustle of activity.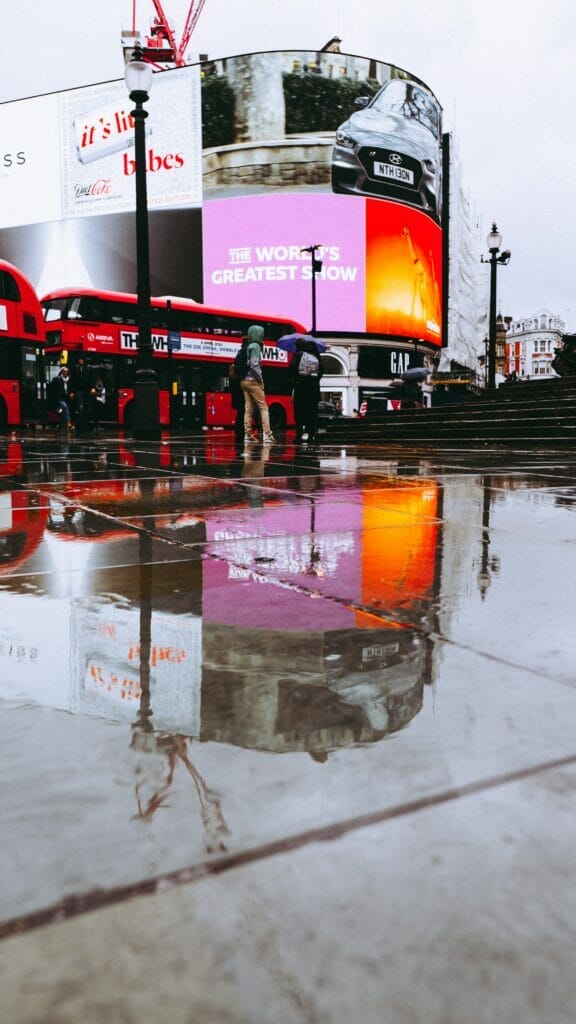 Piccadilly Circus is famous in a lot of songs and films about London, including making an appearance in the seventh Harry Potter film.
Move on from here to explore Chinatown in Soho, a really fun area that celebrates Chinese culture and has the best Chinese food in London (because, duh).
It makes for some great pictures as well with the red and yellow decorations everywhere.
Keep an eye out for other famous landmarks like the home of Harry Potter and the Cursed Child, the Palace Theatre.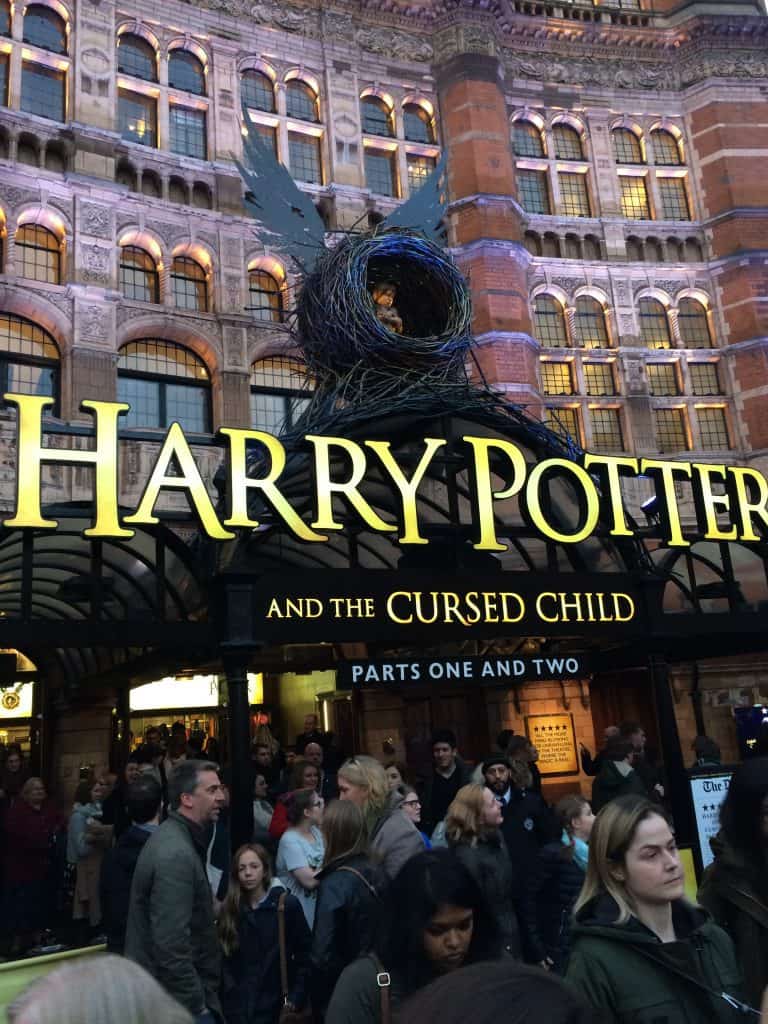 This is one of the most popular things to do in London for Harry Potter fans, and while it is a bit of an odd story for this purist Harry Potter fan, it's worth seeing for the special effects.
At some point, you'll reach Mercer Street on your right hand side.
Take that right and walk through the Seven Dials.
This is such an Instagrammable area of London due to the seven roads that converge on one circle, and the collision of colors and gorgeous plants and buildings are something to be seen in person!
Keep walking and you'll stumble into Covent Garden.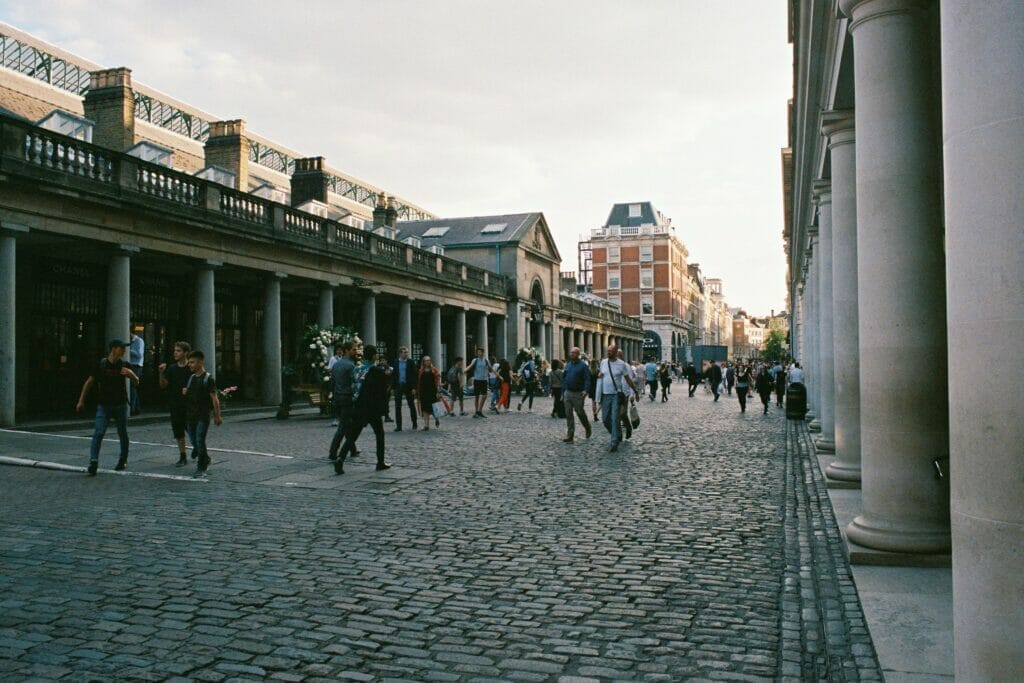 Dinner
Time for a sit-down dinner at a pub!
Stop by the Lamb & Flag, a pub in Covent Garden known for its authentic British food options in its upstairs eatery and its casual atmosphere for drinks downstairs.
Don't forget from the restaurant and pub etiquette guide that pubs are not bars – children are allowed in them to eat with their parents, it's very common.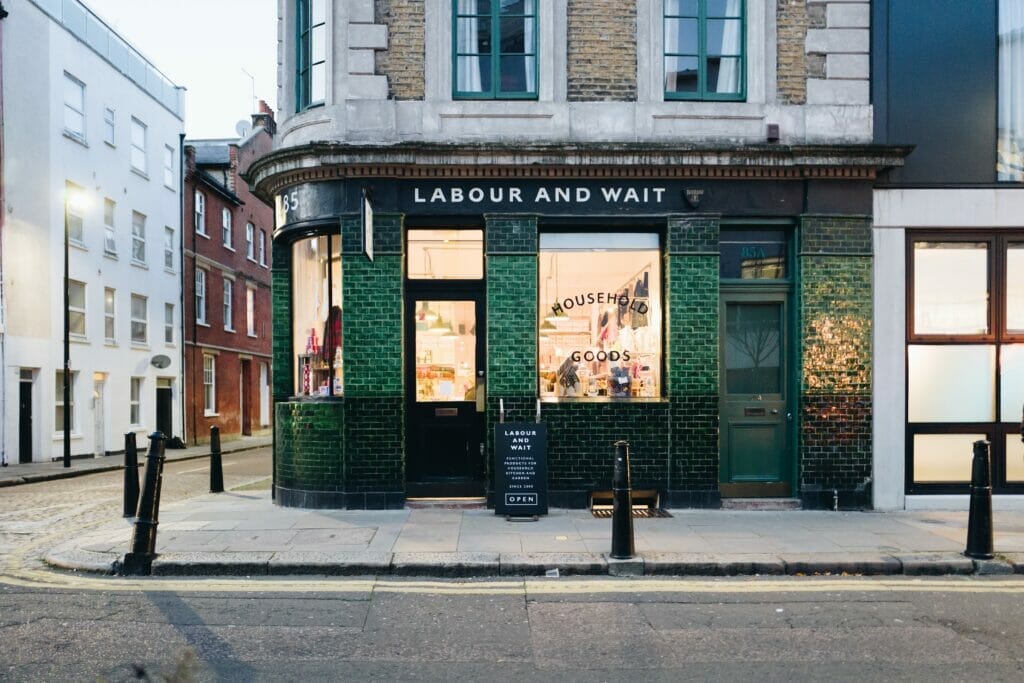 After dinner
From shopping to nighttime entertainment to people watching, Covent Garden is a popular area to explore when the sun goes down so enjoy the buzz of the evening in London before heading home to crash.
Day 2 in London
Day 2 in London is going to take us closer to the east side of the city, down the river from where you were yesterday at the London Eye and Westminster Abbey.
Breakfast
You're going to want to be on the go for breakfast today and not have a long sit-down experience, so grab a muffin or breakfast sandwich from somewhere like Café Nero or Pret a Manger.
These are classic London chain cafes which serve great food, tea, coffee, and other drinks.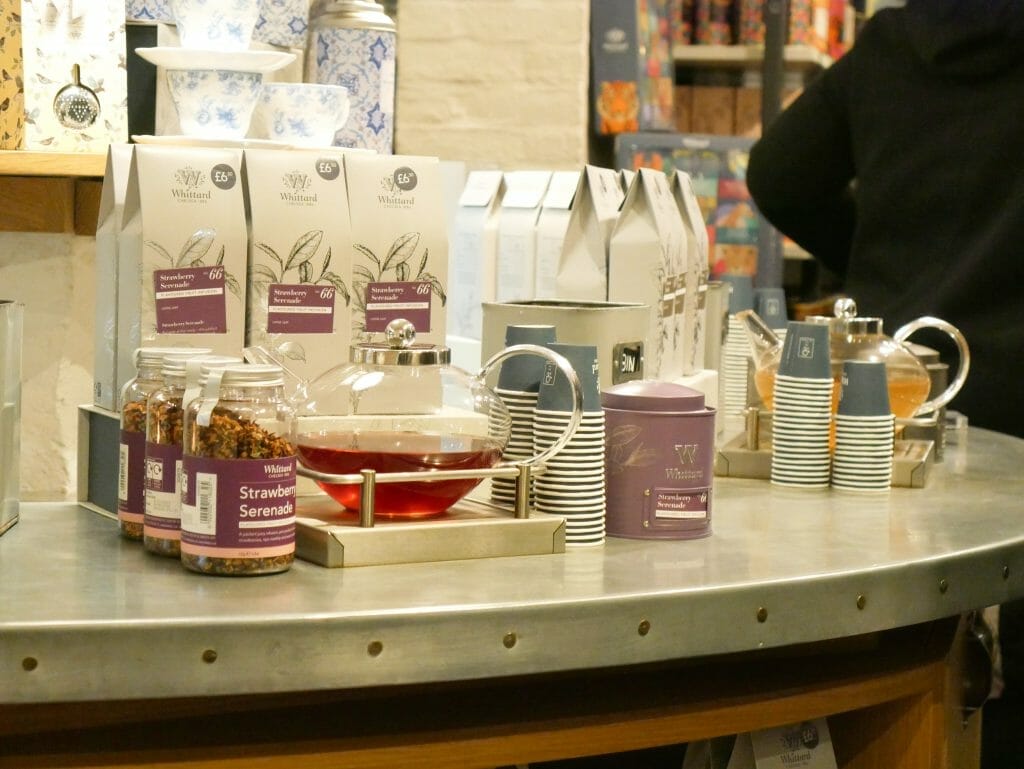 There is room to eat-in if you don't want to literally eat on the go, but it will be faster than going somewhere where you need to be waited on.
You're on the go this morning because you should start as early as possible at your first stop – the Tower of London!
Morning
The Tower of London is London's oldest fortress and the source of many iconic London photos that include the Beefeaters (the guys with the red and black hats who look like they could beat you in a fight even with their heavy uniform on).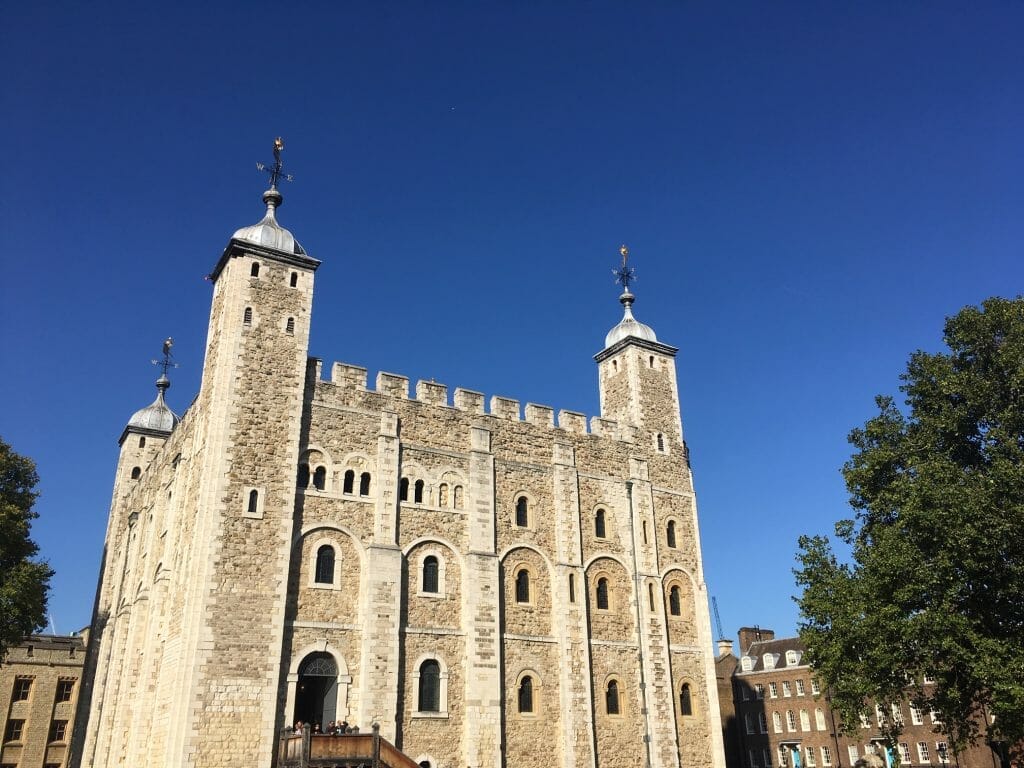 This tower has been used for everything from imprisoning people to holding a selection of animals including polar bears.
Take a free tour of the grounds from a Beefeater who will take you around and give you the goriest historic stories as well as interesting facts about what's happened on the land you're standing on (heads have…literally rolled).
Don't worry about the weather if it's not great, as plenty of the Tower of London is indoors, including the displays on medieval torture devices, suits of armor, and of course the royalty's Crown Jewels which are protected inside the Tower.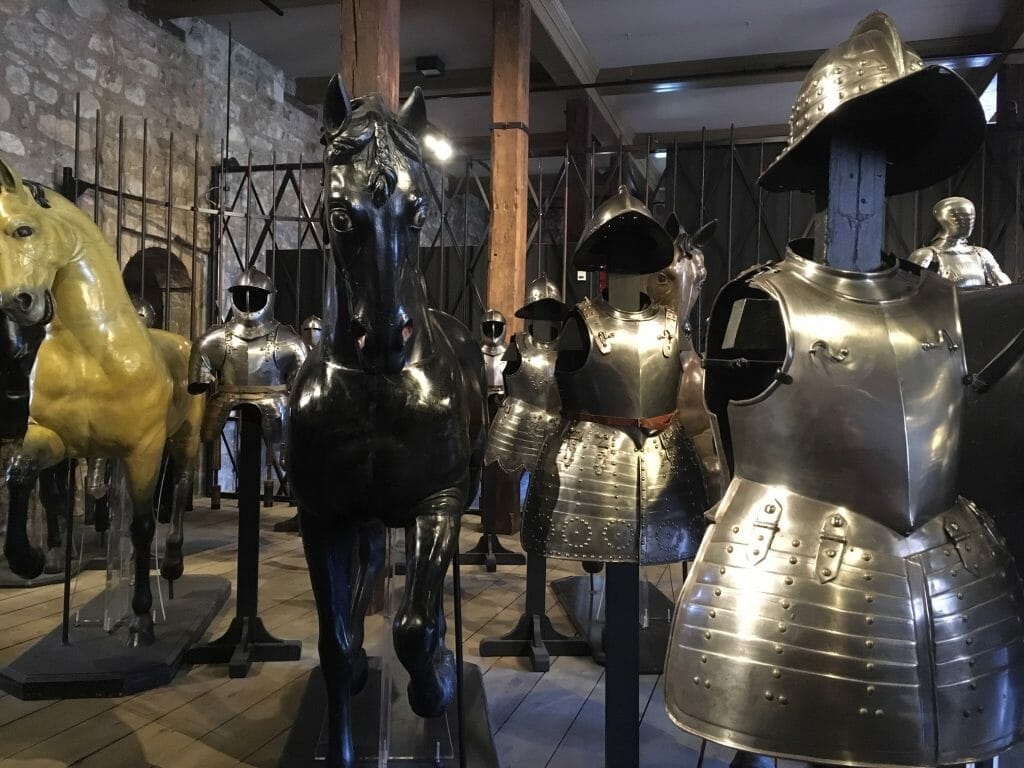 You can go in and see them, but all eyes will be on you so don't touch!
I recommend a good couple of hours at the Tower to really get the most of it, which is why I suggest starting as early as possible – with only 3 days in London, you're going to want to move at a pace that fits as much in as possible and doesn't allow for sleep-in days!
Late Morning
Finish at the Tower of London and then head over to Tower Bridge, the most famous London Bridge that often gets mistaken for "London Bridge", which is in fact a nondescript bridge that no one cares about!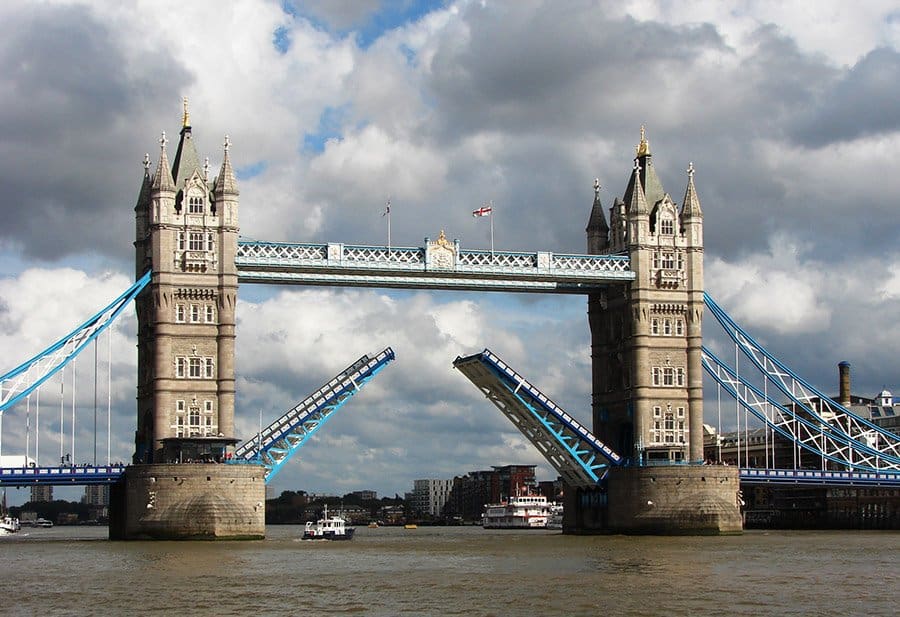 Lunch
Cross Tower Bridge and snap some pictures, and then take a right.
Walk along the river towards the smells of food wafting from the incredible Borough Market.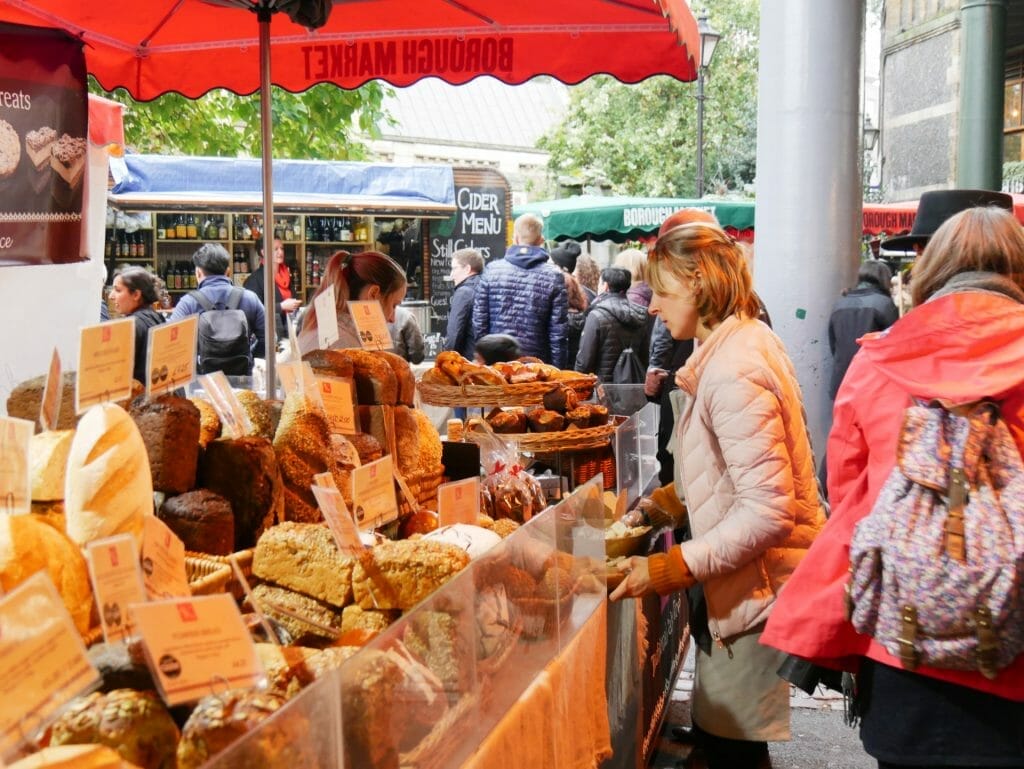 After you cross Tower Bridge, take a right and walk along the river until you come across London's best food market, Borough Market.
Ranging from vegan options to scotch eggs to pasta to fish to desserts to gluten free options, Borough Market has everything you need to make sure everyone in your group is fed no matter their tastes.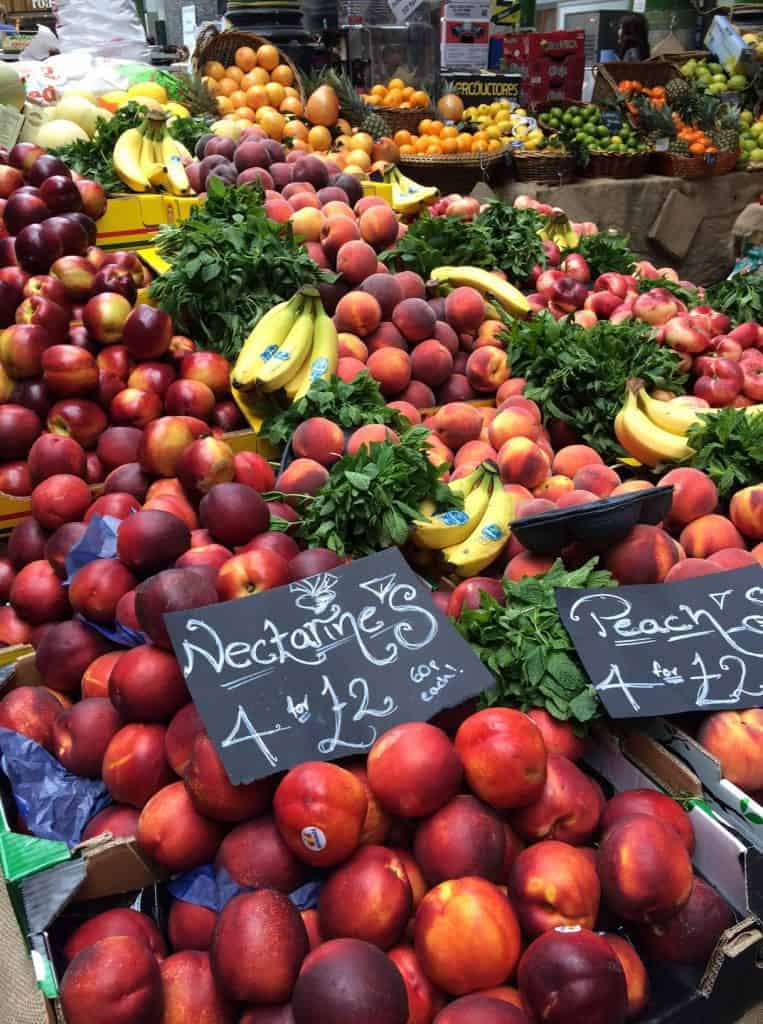 There are places to sit down if you want, or you can just eat and stroll while you munch on things.
Particularly good are the fish and chips from the fish and chips stall – often, I advise against getting fish and chips in a pub because they're not as good as from a "chippy" or dedicated fish and chips shops, and the Borough Market fish and chips stall is definitely one of the better options.
Afternoon
Finish eating and resting your legs and then keep walking along the river away from Tower Bridge, towards a part of London you haven't explored yet.
You'll soon see Shakespeare's Globe and Tate Modern on your left.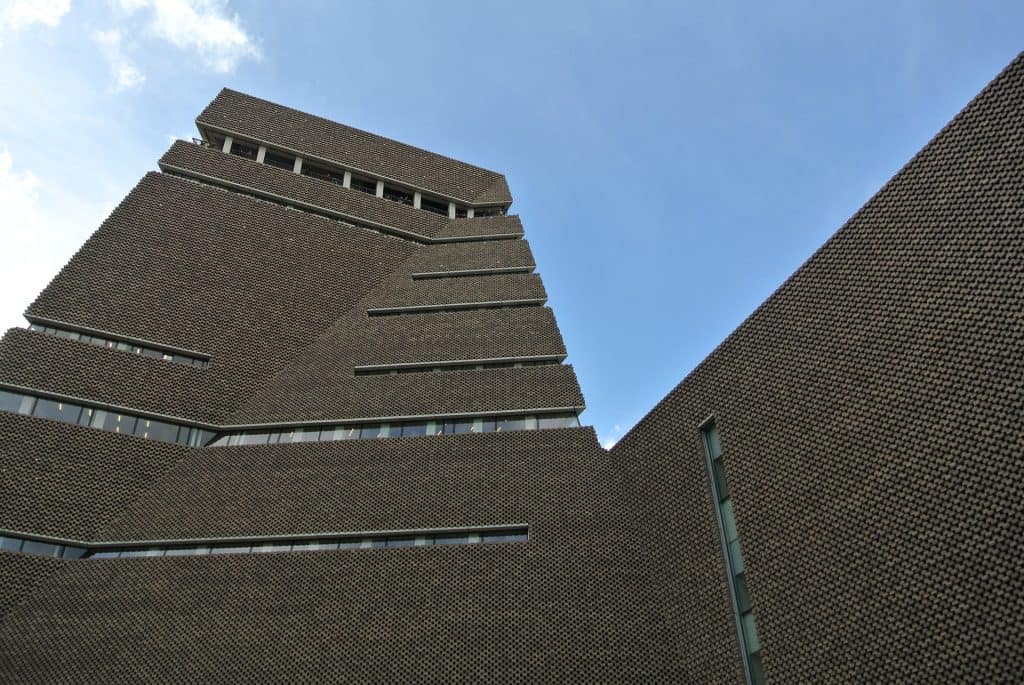 You won't have time to go into both, so observe one from the outside and either go in Tate Modern for an hour or so (free) or take an hour long guided tour of Shakespeare's Globe.
You can't go wrong with either option, it just depends if you're more into Shakespeare or modern art.
Early evening
After your pit stop, you'll want to cross the Millennium Bridge which is the futuristic bridge directly in front of Tate Modern.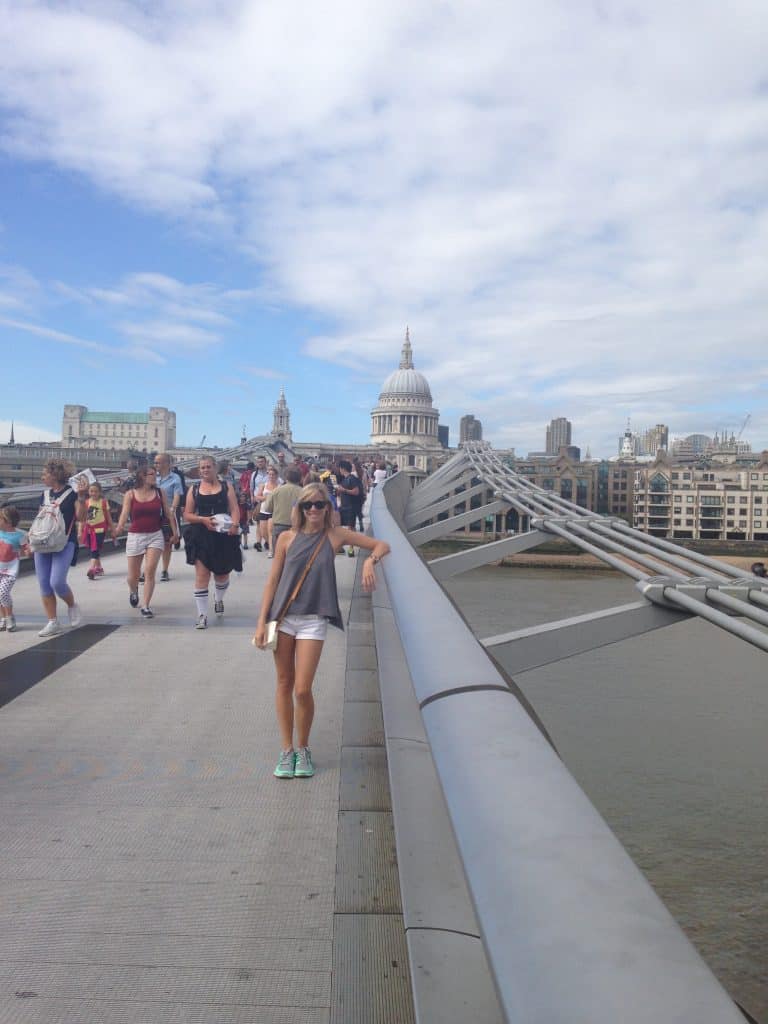 At the end of this bridge is the iconic St. Paul's Cathedral.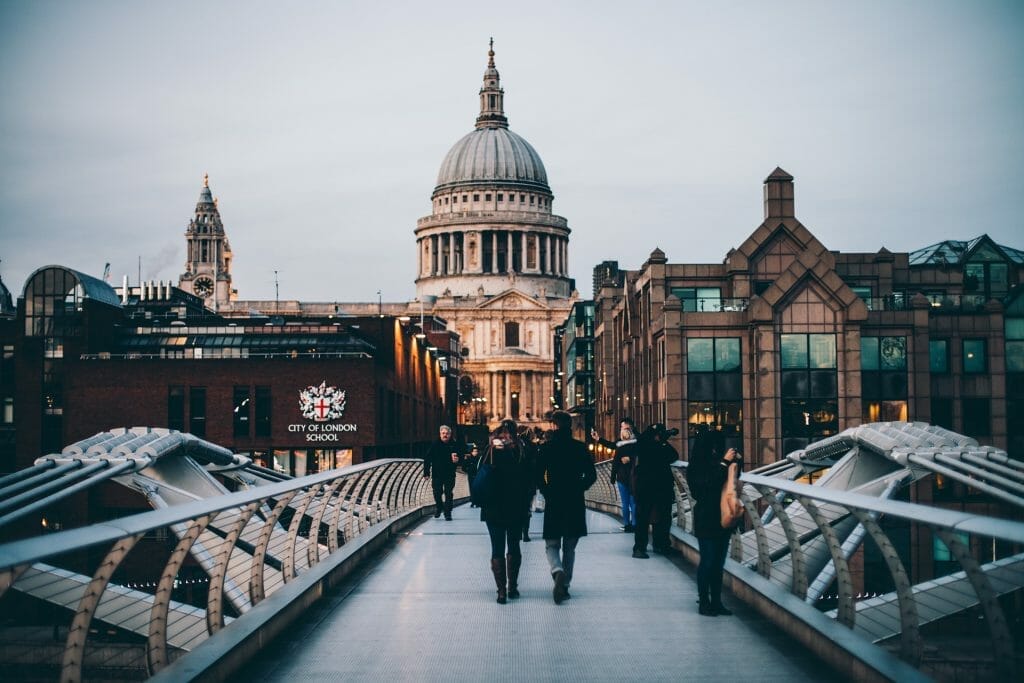 This gorgeous cathedral has a rich history in London and was designed by Sir Christopher Wren to be a beacon of hope in the city.
It has suffered from fires numerous times throughout its time in London, but still stands ready to welcome visitors and those wanting to worship.
It's really worth going in to St. Paul's Cathedral as a visitor and exploring everything from the gorgeous view out the top to the crypt, so add that to your list if you have time.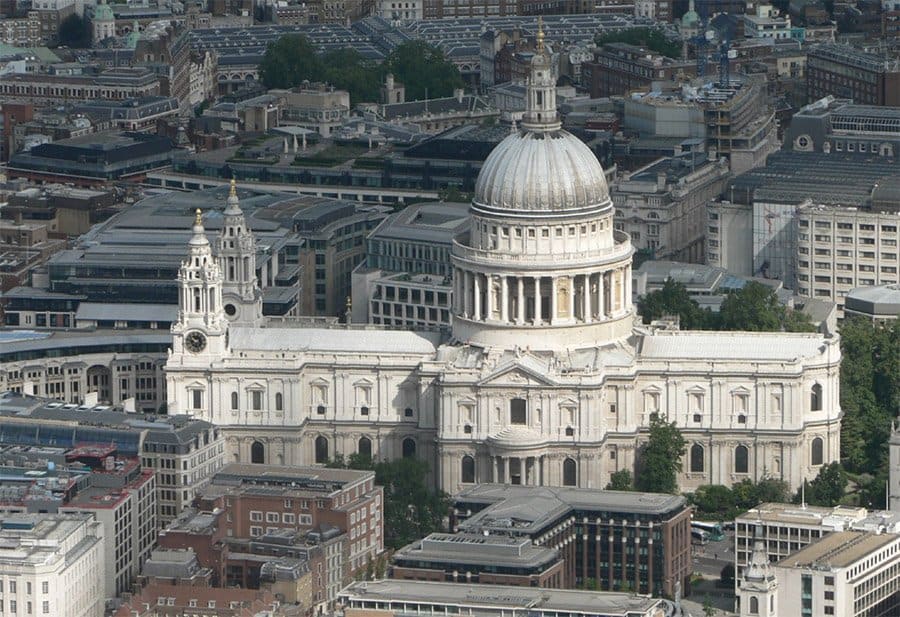 If not, sit on the steps and walk around the outside to get a unique view of the cathedral from all angles.
Dinner
Tonight, dinner is at the Blackfriar, one of London's best pubs that is absolutely stunning inside with a great atmosphere.
It's also historic, as there used to be a friary on-site and a bronze monk sits over the doorway in tribute to this.
After Dinner
I recommend a river cruise to finish off your second day in London using one of the Thames Clippers boats.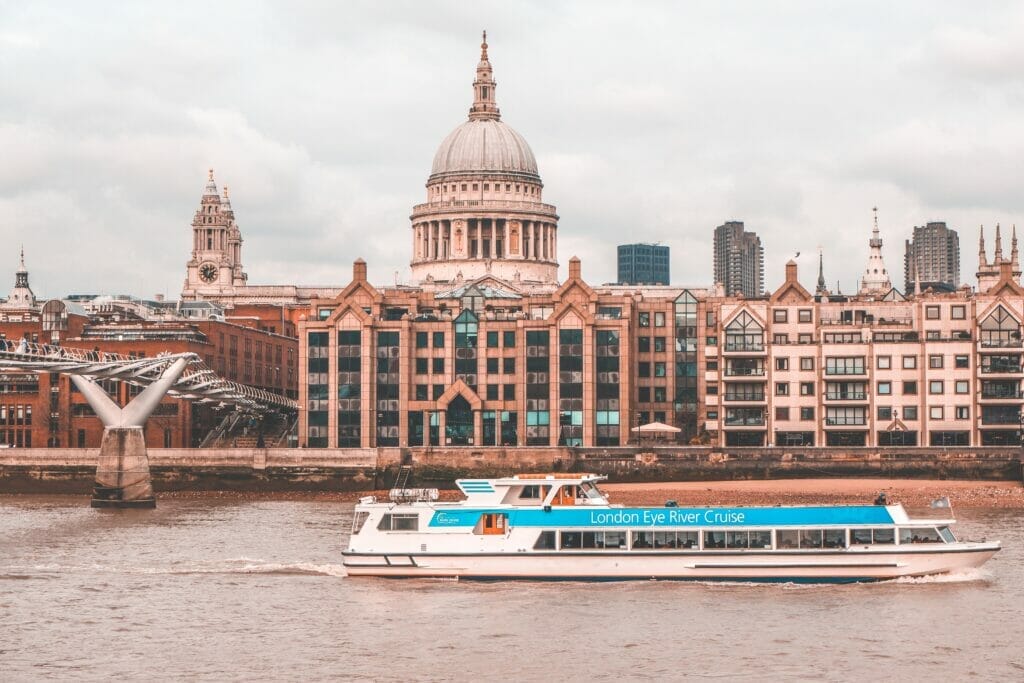 These aren't tourist boats with guided audio, but you're just looking to get the river atmosphere and see London from the water, so it's a fantastic cheap way to do that.
You can hop on one at Blackfriars Pier, right near the pub.
Day 3
Your final day in London includes some outdoor time, some celebrity spotting, and some famous museums!
Breakfast
Head to South Kensington Tube Station and have breakfast at one of the bakeries just outside.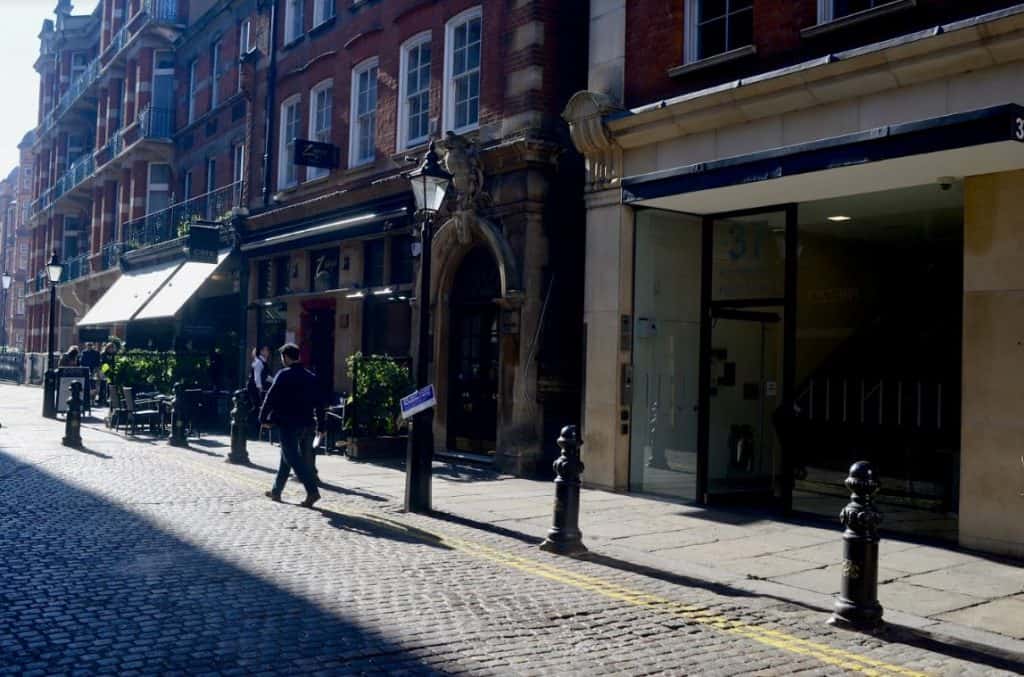 There are so many to choose from, have a little bit of a wander and pop into one that smells the best to you!
Morning
Right after breakfast, choose from 1 of the 3 main South Kensington museums to explore: Natural History Museum, Science Museum, or the Victoria & Albert Museum.
They're all free, and the Science Museum is one of the best things to do in London with kids if you have them in tow.
Late Morning
Walk just a few steps to another of the 3 major museums in the late morning to spend some time before lunch there.
You will miss out on 1 of the 3 museums, but again, 3 London days doesn't leave time to see it all!
Lunch
Grab some sandwiches and picnic foods from a nearby grocery store like Tesco to enjoy a lunch in nearby Hyde Park, the largest park in London with so many places to sit and people-watch.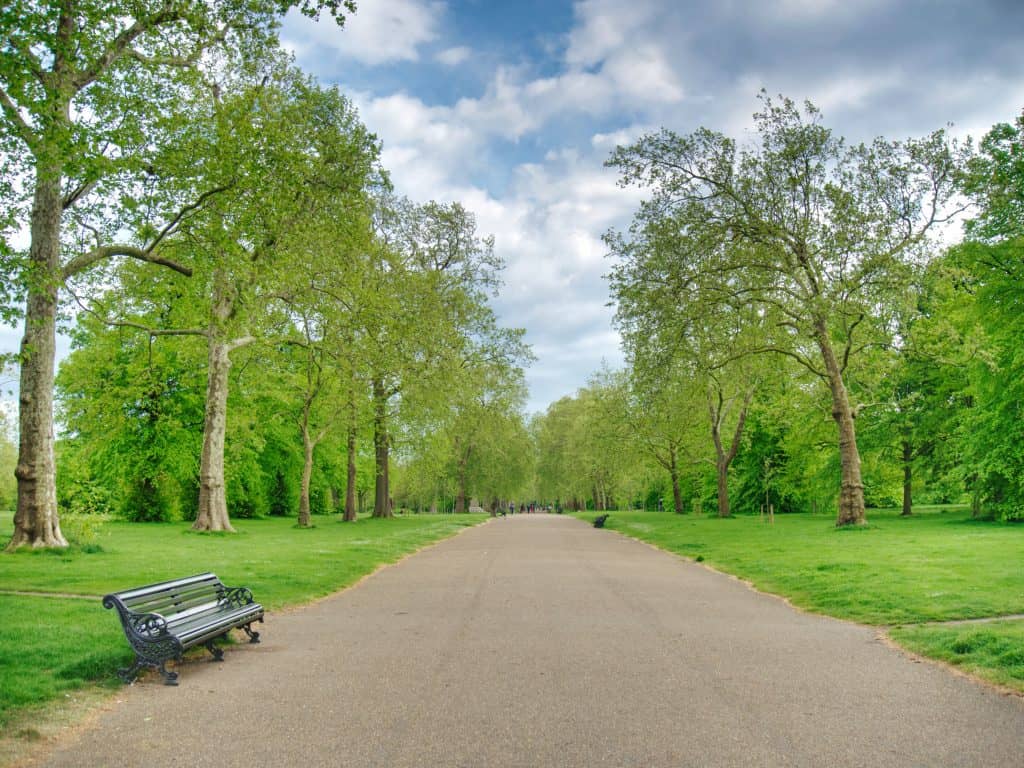 Afternoon
After eating, explore the grounds of Hyde Park including Serpentine Lake, the Serpentine Gallery (art), the Albert Memorial, and the Diana Memorial Playground if you have the kids with you (head to Kensington Gardens if not).
Late Evening
Finish your time in the Hyde Park area by spending a couple of hours in Kensington Palace, the home of the late Princess Diana and the current home of Will and Kate.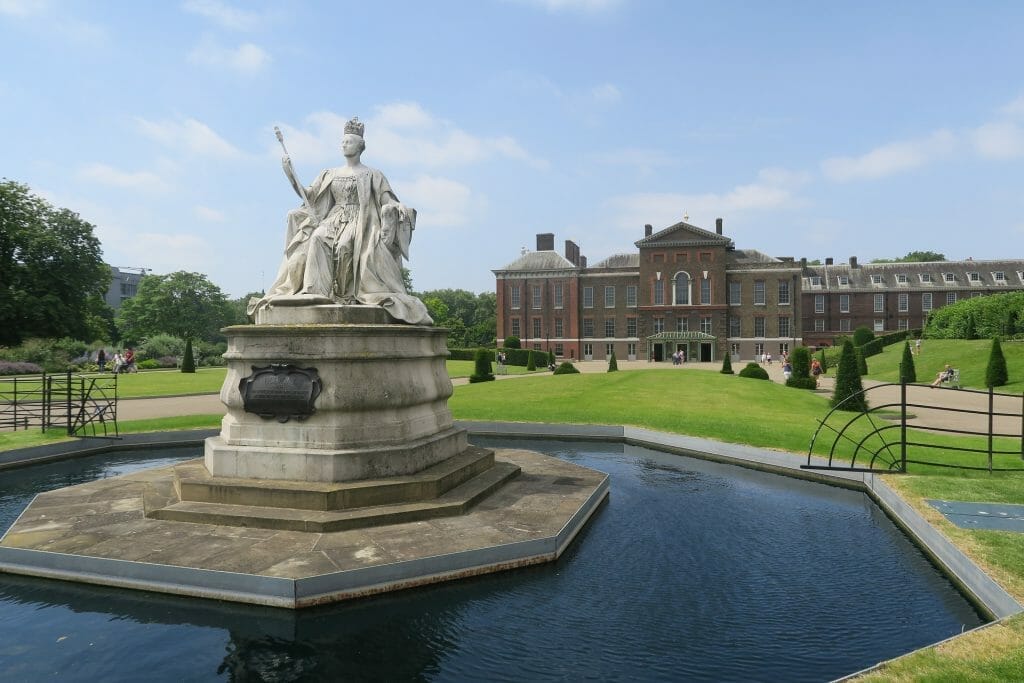 This is one of the most iconic things to do in London, particularly if you're into royal history.
Check the opening hours to make sure you get there before it closes.
Dinner
From Kensington Palace, it's about a 15 minute walk to the Churchill Arms.
This is one of the most Instagrammable places in London, a gorgeously decorated pub on the outside serving up Thai food on the inside!
This is truly an authentic London experience, and a nice way to end your time with some different food options while being surrounded by British history and aesthetic.
After dinner
If you're still up for exploring after an earlier dinner, take an Uber or taxi to nearby Harrods in Knightsbridge where you can walk step-in-step with celebrities and royalty from around the world who shop at this iconic luxury shopping experience (but don't worry, anyone is allowed in!)
How to Get Around London in 3 Days
As I mentioned, I designed this itinerary so that you don't have to keep moving around the city and wasting time.
However, there will be times when you need to hop on public transportation, especially in the morning and night when returning to your hotel.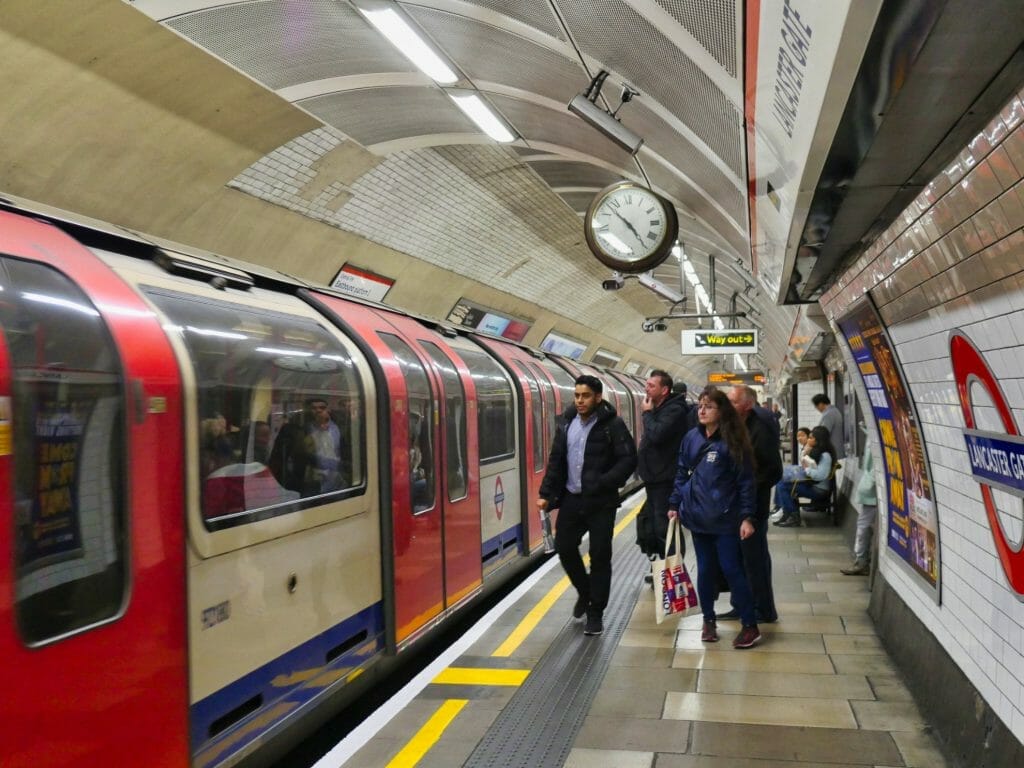 Check out my guide to getting around London for more information on your options, as well as my guide to Oyster cards to learn how to use these cards as your key to the city.
They work on both London buses and the London Underground, and are the best option if you don't have a contactless debit or credit card.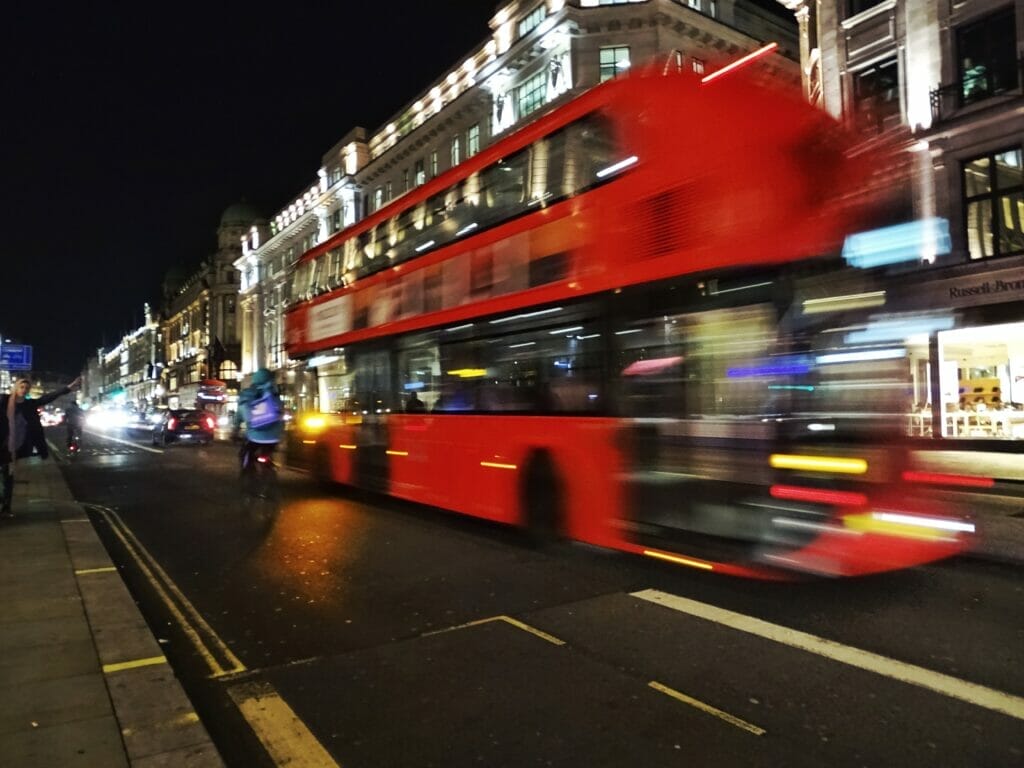 What else should I not miss in London?
If you're visiting London soon, here's a very brief rundown of a few of my other favorites to make sure you don't miss anything!
UK Travel Planning Guide: the FAQs
🏥 Should I buy UK travel insurance?
Absolutely yes. Basic coverage is not expensive, and as a visitor you are NOT covered under the NHS. Compare policies and prices with Travel Insurance Master here, a big name in the travel insurance business, and cross that off your list.
🔌 Do I need travel adapters for the UK?
Yes, you do, otherwise you won't be able to plug in your electronics/phone/lifelines. I recommend this one, which is all-in-one so you can use it in other countries.
🚗 What do I need to drive in the UK?
The first thing you need to check out if you're planning on renting a car in the UK is this guide to driving in the UK for visitors – the roads, signs, and driving experience will likely not be what you're used to and it's essential to prepare yourself to stay safe and aware.
🛌 What's the best way to book hotels in the UK?
For UK hotels, Booking is the best site as it offers free cancellation on many properties. If you want an apartment, I always recommend VRBO over AirBnb.
📳 Will my phone work in the UK?
Yes – if you set it up right. Check out my guide on making your foreign phone work in the UK to ensure that you get the type of service you need.
🚿 Can I drink the water in the UK?
Yes, UK water is great and perfectly safe. But drink out of taps in any kitchen or use water fountains. Double check before drinking out of the taps in hotel bathrooms, though, as they may be on a different system.