This post contains affiliate links for which I may make a small commission to help keep the site running. You will not be charged extra for these items had you not clicked the links. Thank you for your help to keep the site running!
Strolling your way through Copenhagen in the winter is one of the best ways to get into the holiday spirit.
But this isn't your great grandma's traditional winter tales.
No, it's a chic, effortlessly cool way to enjoy Copenhagen in winter and it involves jumping on sidewalk trampolines, enjoying hot chocolates in an indoor Street market (yes, indoors ) and shopping at some of the cutest stores around.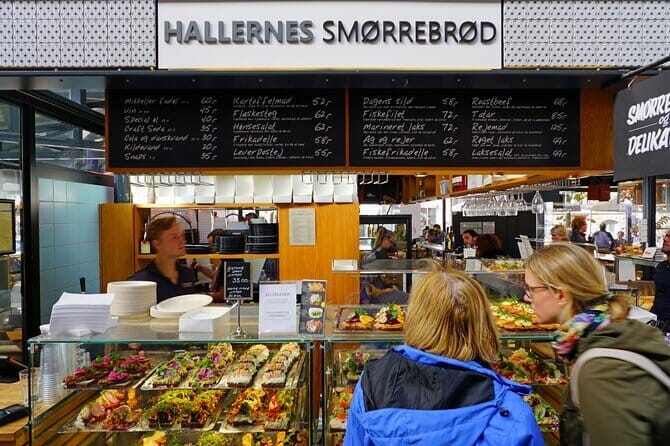 Copenhagen was always a mystery to us as it had been talked up by friends who loved it, though admittedly all I knew was that there was a statue of the Little Mermaid.
Because I have zero self control when it comes to stories that have been covered by Disney, I knew we had to go.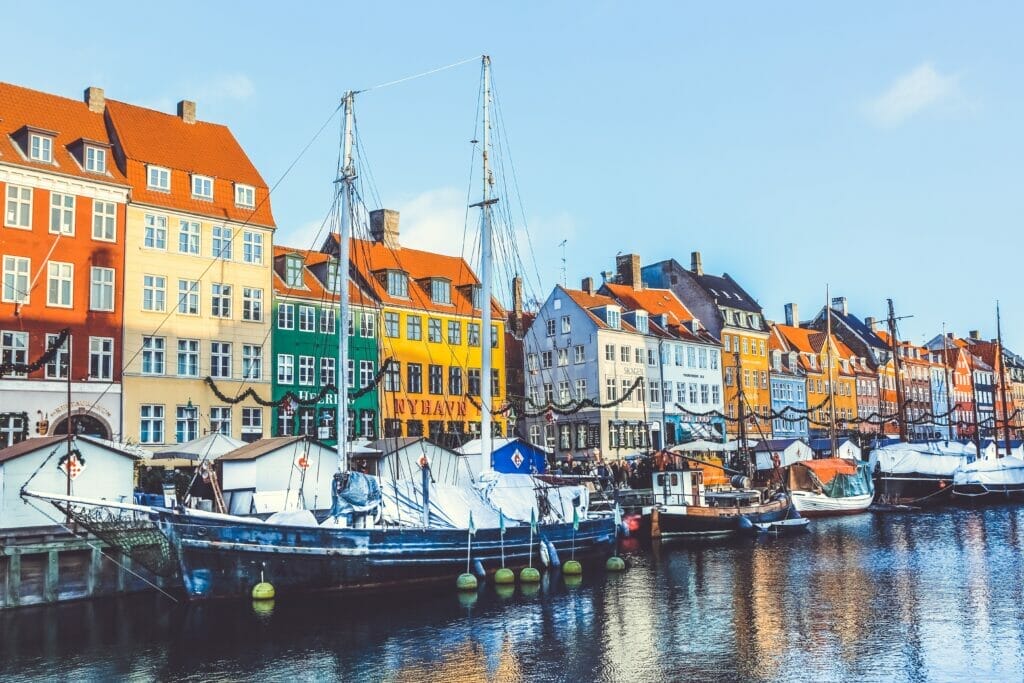 And oh, I'm so glad we did.
Our decision to take a winter trip to Copenhagen was brought about by our schedules, but once we got there we realized we had made the right choice.
Want more helpful Copenhagen content? Check this out!
Essentials for Copenhagen in Winter
How to Pack for Copenhagen in the Winter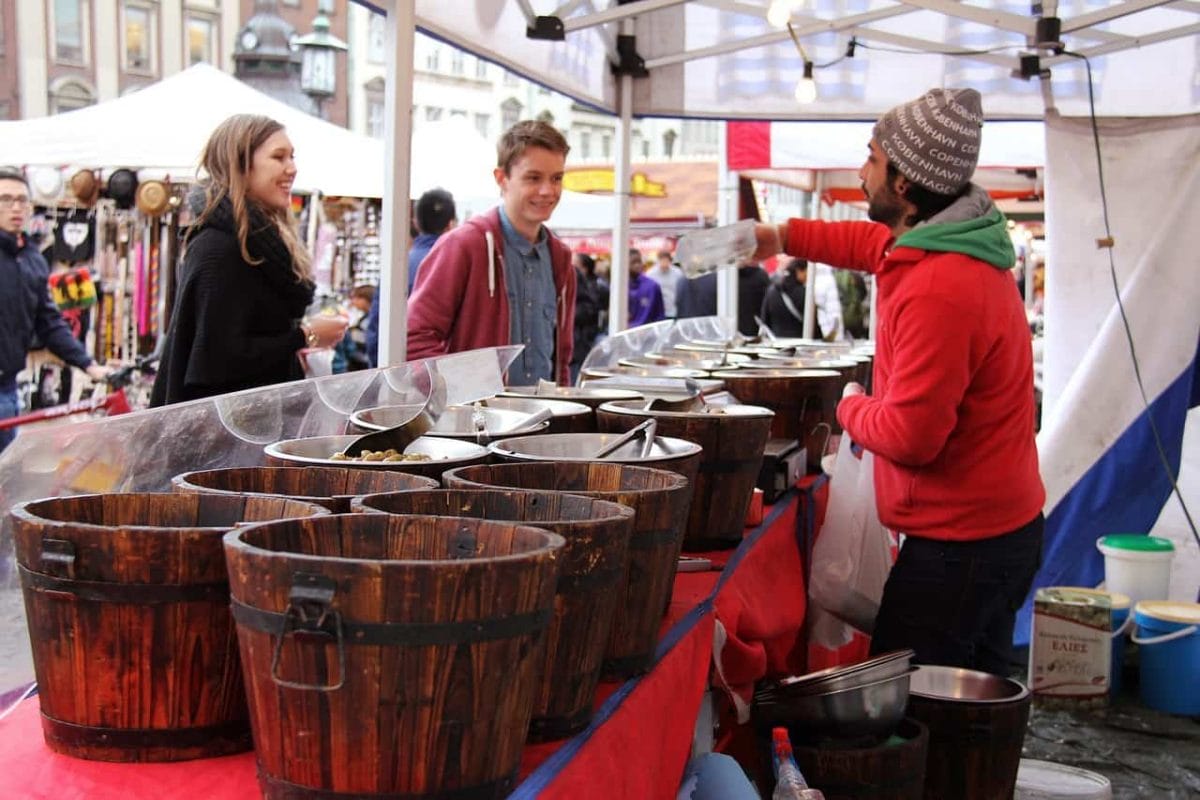 Packing for Copenhagen in the winter is a test in how many layers you can add to your body while still being able to move.
Especially if you're used to warmer climates (hello, Floridian over here), wooley socks and comfortable coats are going to be your best friends.
Here's my essential winter packing list to Copenhagen to get you thinking and realizing you should leave the shorts behind.
When wandering around the city for ages, it's important to keep your feet warm and dry.
One of the first steps (ha…get it) to staying dry and comfortable in Copenhagen in winter is to have warm and dry socks.
I prefer to wear ski socks underneath my boots as they're so cozy, so soft and so perfect for blocking any sort of cold.
Other options include these fuzzy socks, or you can go for a more rustic look with these socks.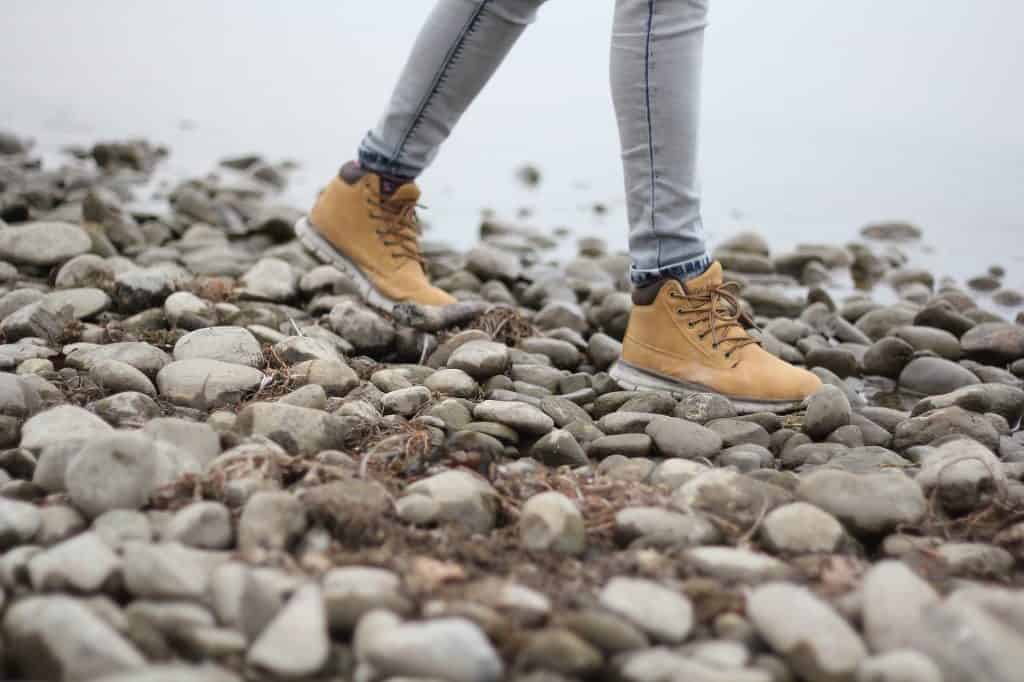 Once you've got your socks on, you should find a pair of warm boots as there's no point in walking around in great socks and crappy shoes.
As Copenhagen is mostly paved and there aren't too many rugged activities I'm recommending, you don't necessarily need the craziest hiking boots to get through, but Guy always prefers to wear his hiking boots.
He wears this pair due to how sturdy and waterproof they are, but here is a more feminine option in case you prefer that.
I opted for more fashionable boots, like these ones, which went with almost any outfit I could find and allowed me to explore Copenhagen while staying warm.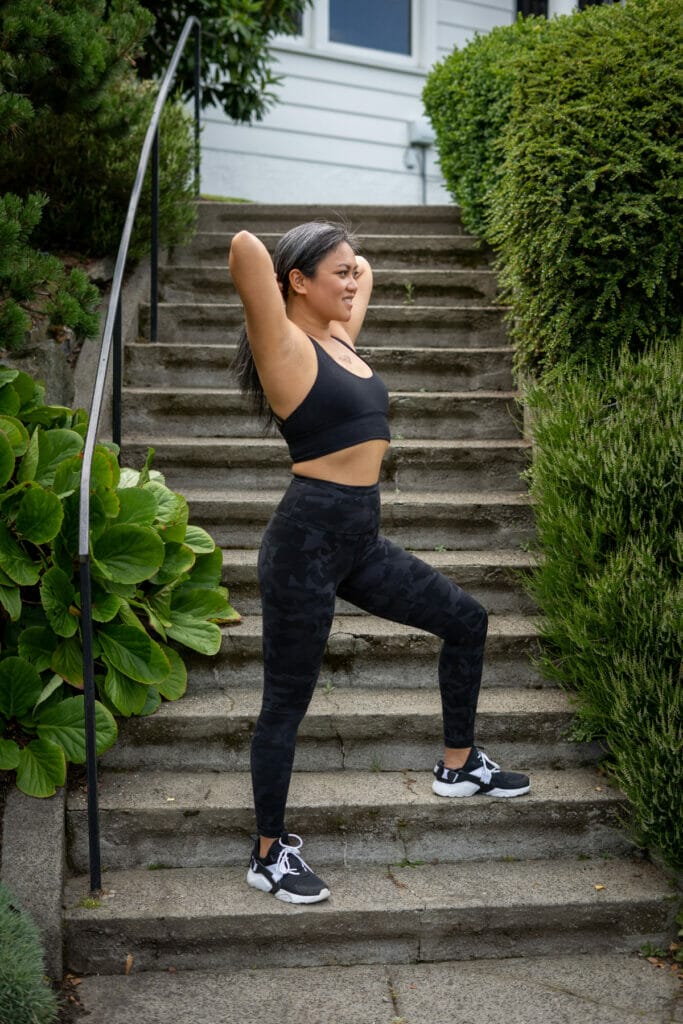 Right, friends.
I don't care what gender you are, I've found the perfect remedy for winter in Copenhagen.
Ready?
Fleece lined leggings or jeggings.
HEAR ME OUT!
Regular jeggings and leggings are great, but when you go fleece lined, everything changes.
Firstly, jeggings and leggings are stretchy, which means that you can stuff with face with amazing Danish food and croissants and not even worry that you're going to pop a button.
The fleece lining is then going to save your skin from the cold and wind that made it through the first barrier. I'm going to get everything fleece lined from now on.
Leave your short sleeve shirts at home unless you're using them as a very original base layer.
Copenhagen in the winter is cold and can be bitterly windy and your arms are going to want protection as much as the rest of your body.
Choose warm long sleeve shirts like these ones or these ones to use when layering your outfit in the morning.
They don't need to be particularly flashy or colorful (unless you want them to be in which case, you do you) as they're going under your other clothes.
Opt for functional and warm fabric.
Cozy sweater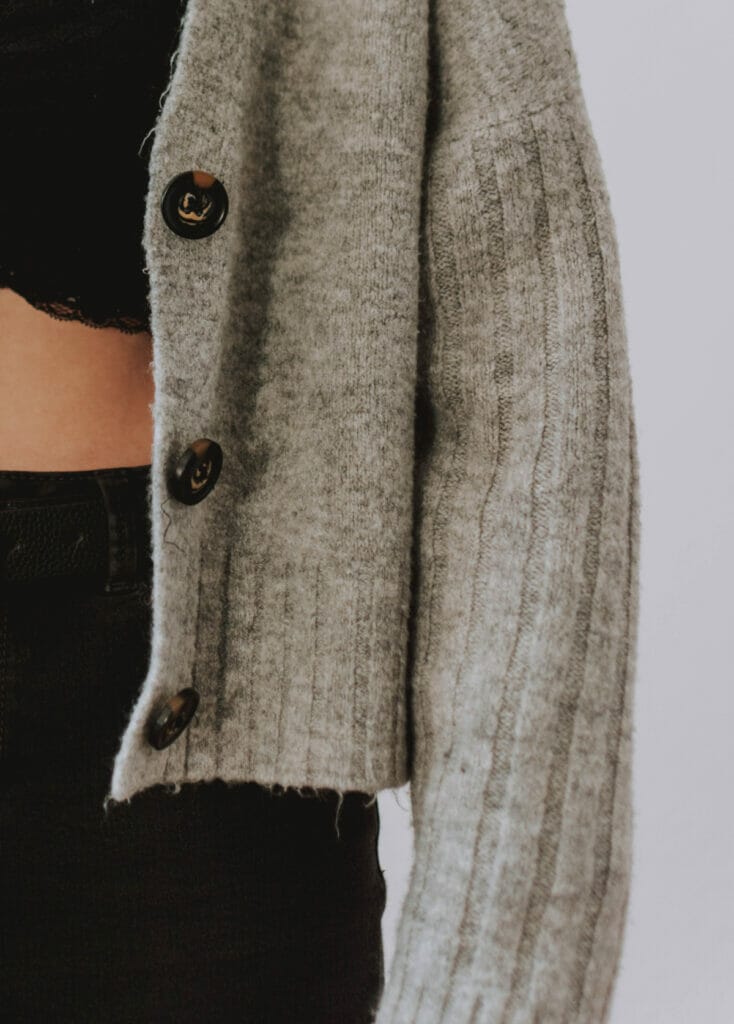 Cozy sweaters are the key to every winter outfit.
I'm not even really sure I had ever owned a sweater until I moved to Pennsylvania when I was 18, so I was firmly in the dark about the amazingness of this winter wardrobe staple.
Go crazy shopping for sweaters to bring to Copenhagen that keep you warm while showing off your personality.
Get one with a cat print like this one or opt for a block color like this one.
Guy prefers to stick with navy and grey sweaters like this one, which I steal when he's not looking.
Ear muffs
Now I'm not necessarily one for ear muffs, but I thought I'd mention it as you might be the perfect person for a cute pair like these.
Your ears can get cold really fast in the winter months in Copenhagen, especially when there's a breeze by the water.
If you don't want a classic pair that looks like something the heroine in an early 2000s romcom would wear, they have plenty of more modern options including those really cute headbands that double as ear warmers.
Warm hat
Regardless of your thoughts on ear warmers, a warm hat is an essential when it comes to visiting Copenhagen when it's cold.
Literally, this is what gets me through cold days and allows me to go outside for more than like two seconds.
I prefer knit hats like this and this one, but you can always get a bit crazy and go super hardcore with faux fur hats like this one.
You lose a lot of heat through your head, so make sure you're wrapped up warm.
Gloves
Gloves can be an interesting wardrobe piece for a travel blogger as you really need to be able to have access to your phone and camera while you're wandering around.
To combat the issue, try fingerless gloves like these or mittens that give you the ability to take the finger bits off.
You can also try to get some touchpad friendly gloves for easy access to your Instagram abilities.
I love gloves like these adorable ones, and Guy prefers ones like these that are a bit more subdued.
Guide books
There's nothing worse than being stuck to your phone 24/7 while traveling looking at maps and googling articles like this.
Instead, go back to regular old paper and purchase a Denmark guide book that's up to date for your year.
I also always prefer to carry around some sort of paper map as I live in fear of my phone battery dying and being stuck in the middle of nowhere and then dying by starvation because I'm stuck on a side street of Copenhagen unable to find my way home.
If this sounds like you, try getting a Copenhagen map.
Or something like that.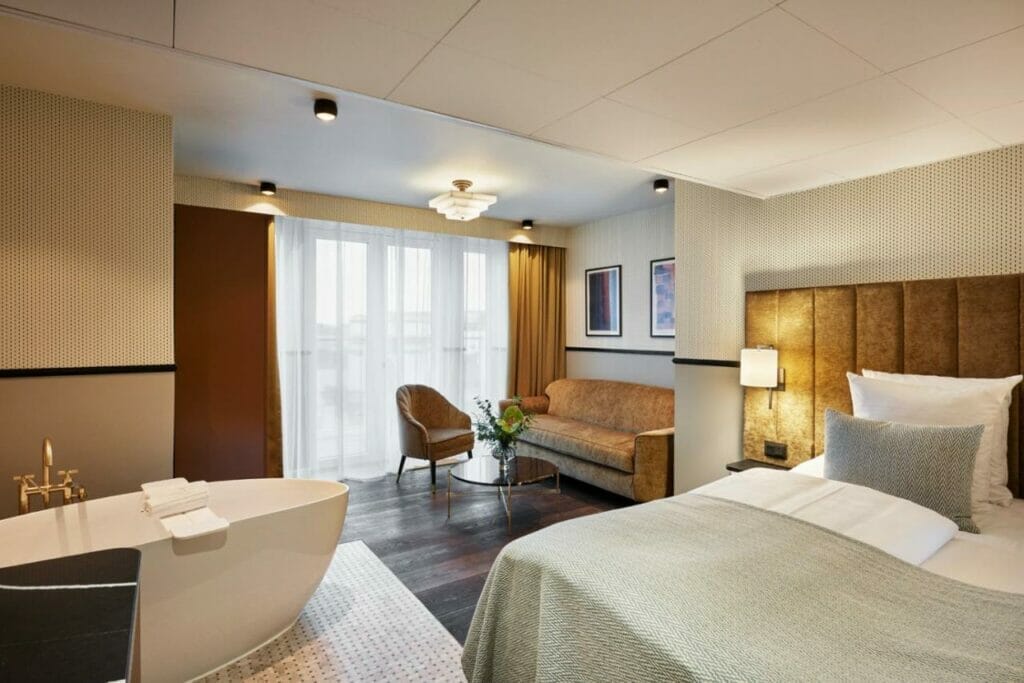 How to Get to Copenhagen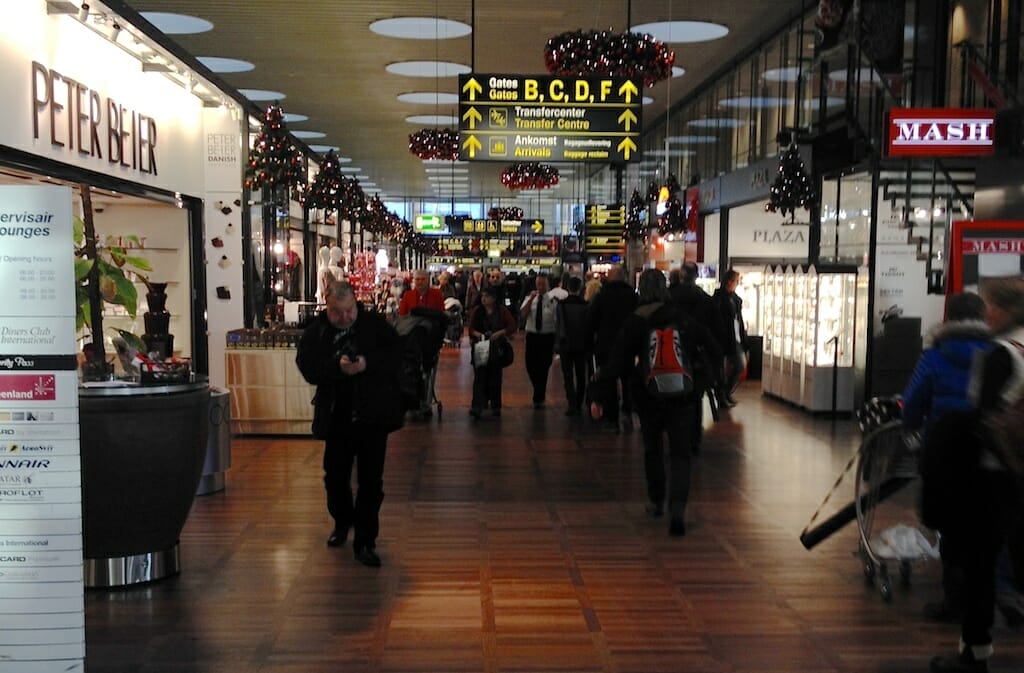 Getting to Copenhagen is super easy, as Copenhagen Airport is well connected to the city by metro.
If you're flying from somewhere in Europe, many big cities have direct connections to Copenhagen.
Those flying from America will want to fly into a big city with direct connections to Copenhagen like New York City, Chicago, and San Francisco.
If you're coming from Malmö, you can drive over the Oresund Bridge.
Getting Around Copenhagen in the Winter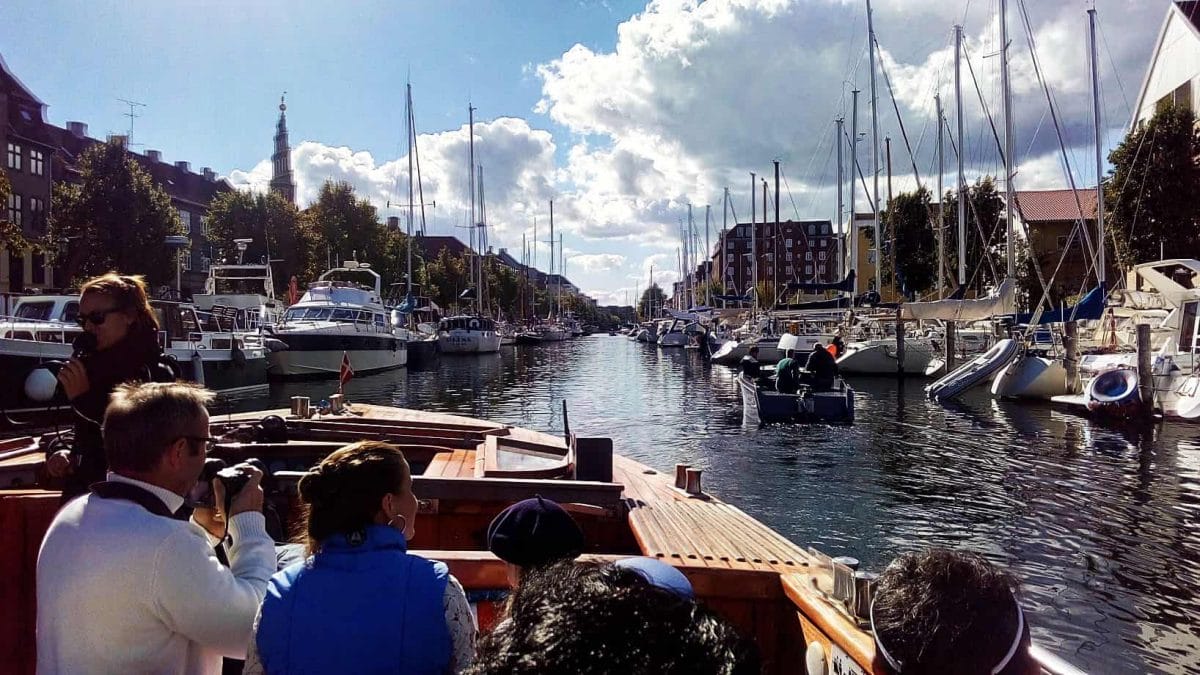 We found Copenhagen a very walkable city, but you're not necessarily going to walk to walk around Copenhagen in the winter.
Instead, you can make use of the metro and buses.
Things to Do in Copenhagen in the Winter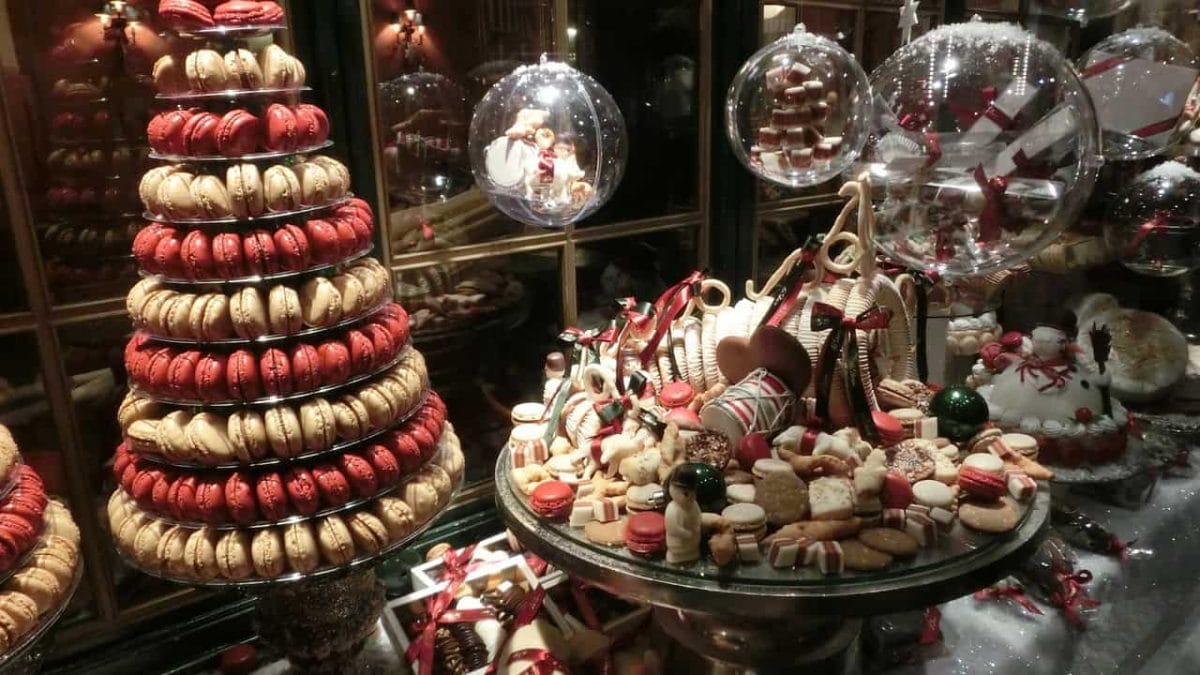 Finding things to do in Copenhagen in the winter is super easy, as there's something about this Danish city that just lends itself to coziness.
1. Go to a Christmas market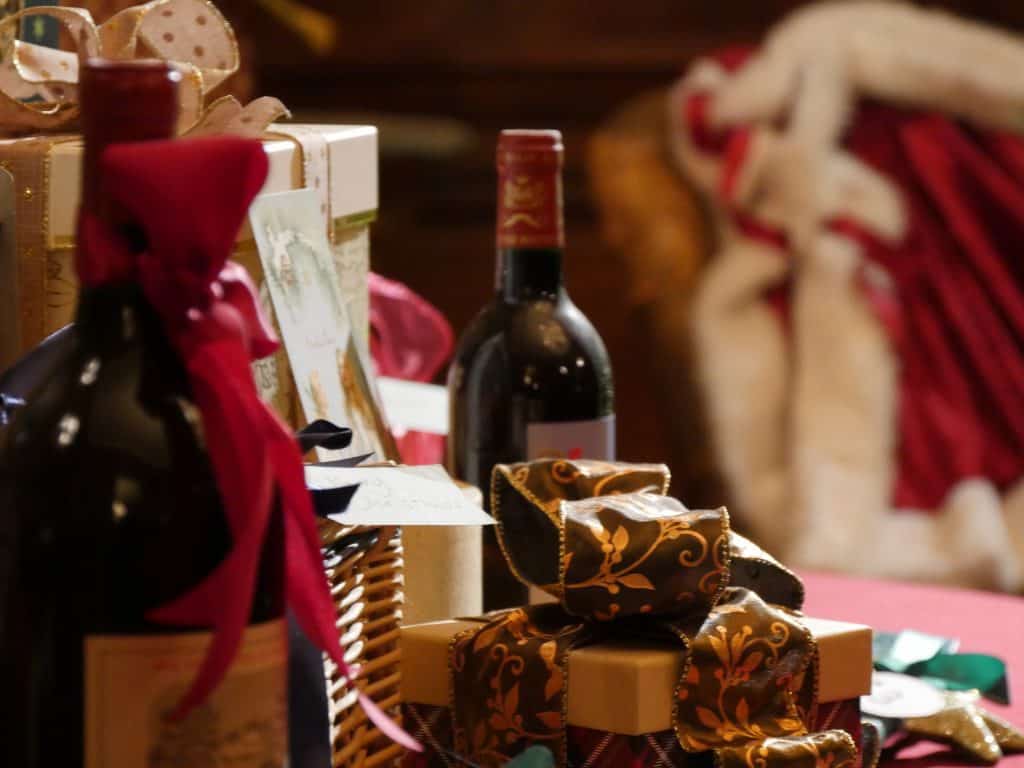 Christmas markets in Copenhagen are the best place to get adorable Christmas gifts, soak up the rustic atmosphere, and get yourselves into the Christmas spirit.
They take place all around the city, so you should be able to find one near you no matter where you stay.
However, some of them are geared towards particular interests (a design-themed Christmas market – only in Copenhagen!), so check out a full list of Christmas markets in Copenhagen and stay tuned for some of my favorite ones below.
I also love Christmas markets as one of the best free things to do in Copenhagen as you can just wander around with no budget.
2. High Bridge Square Christmas Market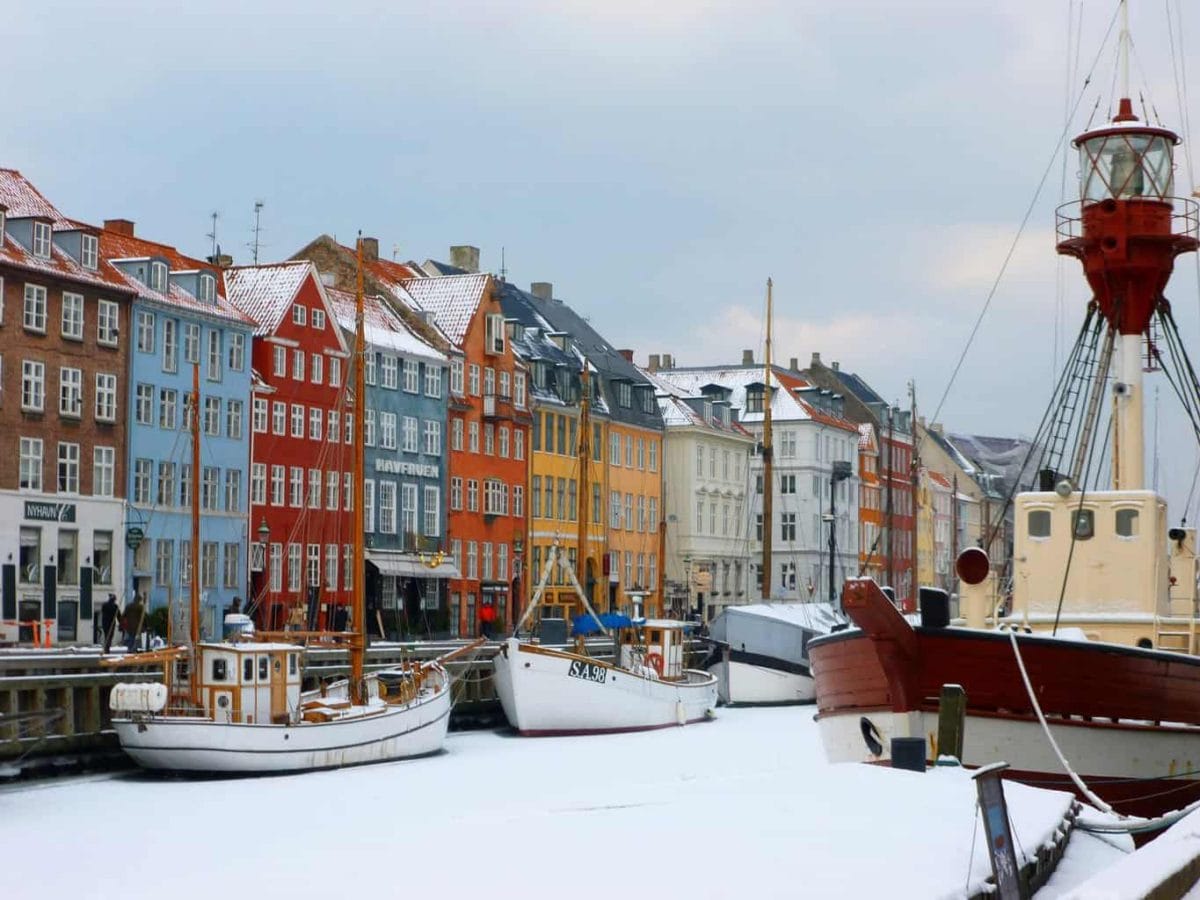 Meet Father Christmas, enjoy over 200,000 twinkling Christmas lights, and really get into the holiday spirit at the High Bridge Square Christmas Market.
You'll encounter reindeer, Santa's sleigh, and plenty of holiday cheer as you take time to enjoy High Bridge Square from November 4th to December 21st.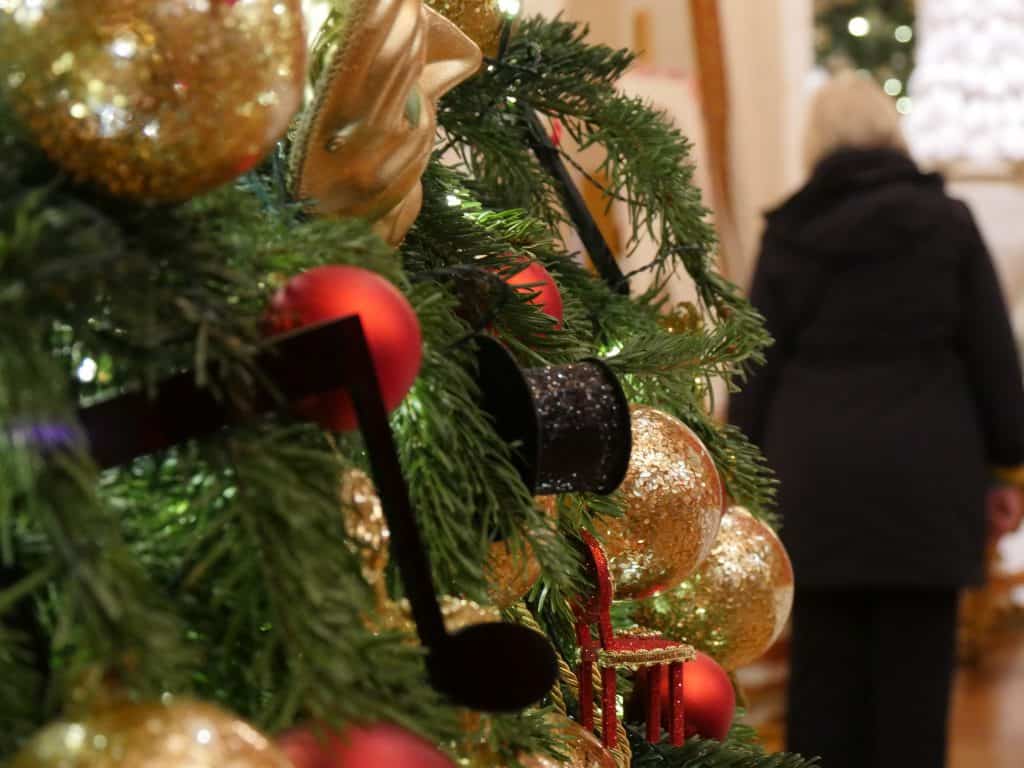 Check out a beautiful display of Christmas lights at this quaint Christmas market in Nytorv square.
Every single stall is named after an Andersen fairy tale, so this is the best place to get lost in a wonderful world of dreams, mulled wine, and Christmas decorations.
Literally, sign me up now.
Address: Hans Christian Andersen Christmas market, Nytorv, 1450 Copenhagen K
4. Kronborg Castle Christmas Market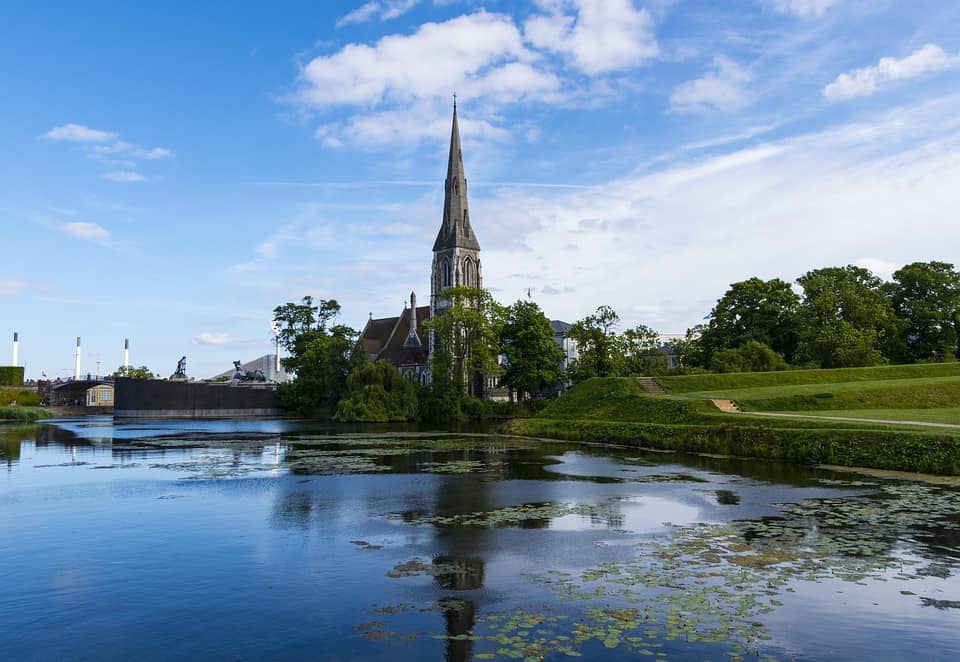 Embrace your inner royalty by hitting up the traditional Christmas market at Kronborg castle, held for two weeks before Christmas.
This is a traditional market filled with crafts, Christmas decorations and food and drink.
Kronborg castle is one of the best castles in Copenhagen and well worth a visit.
Address: Kronborg Castle, Elsinore
5. Christmas service
One of our favorite things to do OF ALL TIME is experience Christmas carol services in other cultures and other countries.
We have an amazing story of joining up with a Norwegian carol service where we sung and danced with the locals until we were all laughing hysterically and jumping up and down.
The joy of carol services in Copenhagen is no different.
The best way to find these is to simply look for flyers and signs when you walk around the city and pass various churches and town gathering spots.
Copenhagen's official stance, after all, is that hygge can also be created through listening to good music.
Let the songs begin.
6. Cozy meal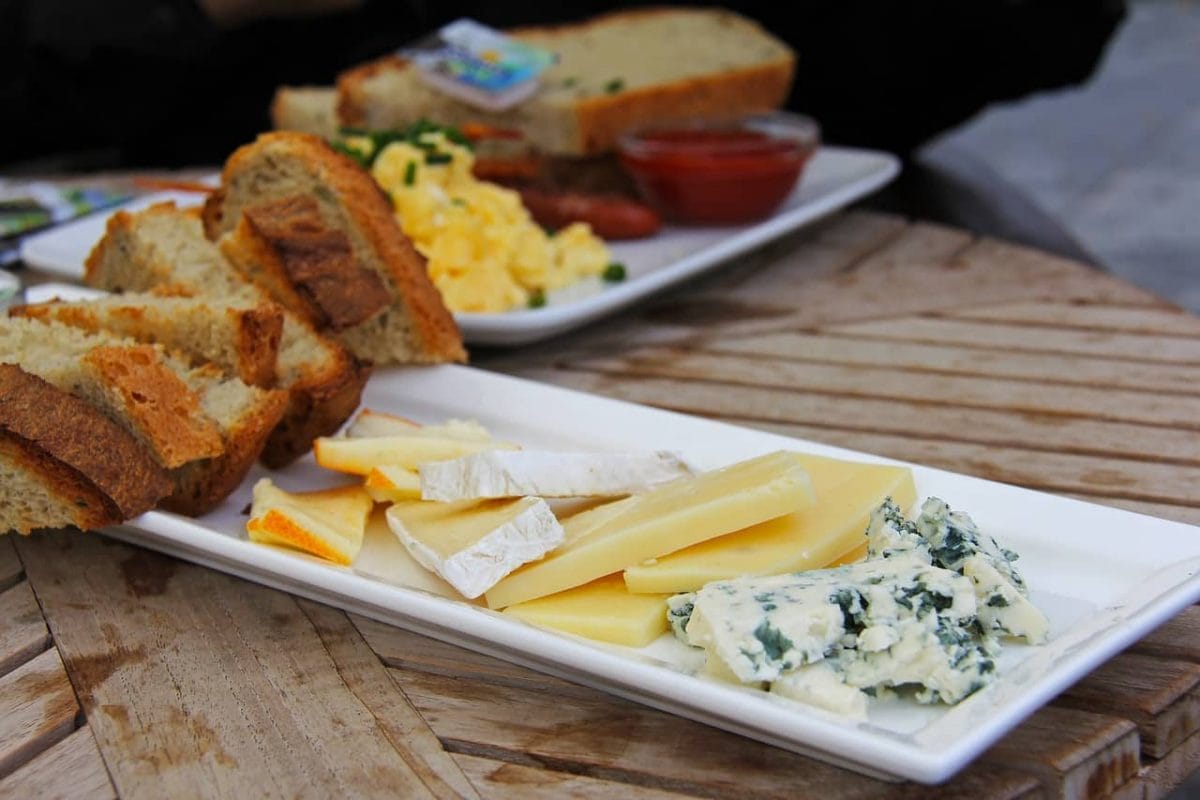 When the weather isn't quite up to par, tucking yourself into a lovely restaurant for a meal is the best way to celebrate the holidays and stuff your face with loads of amazing food.
Calories don't count when you're in another country, remember?
We like to do a mixture of Danish cuisine and international cuisine when in Copenhagen, so I've made a list of some of our favorites of both kinds of restaurants.
7. Tivoli Gardens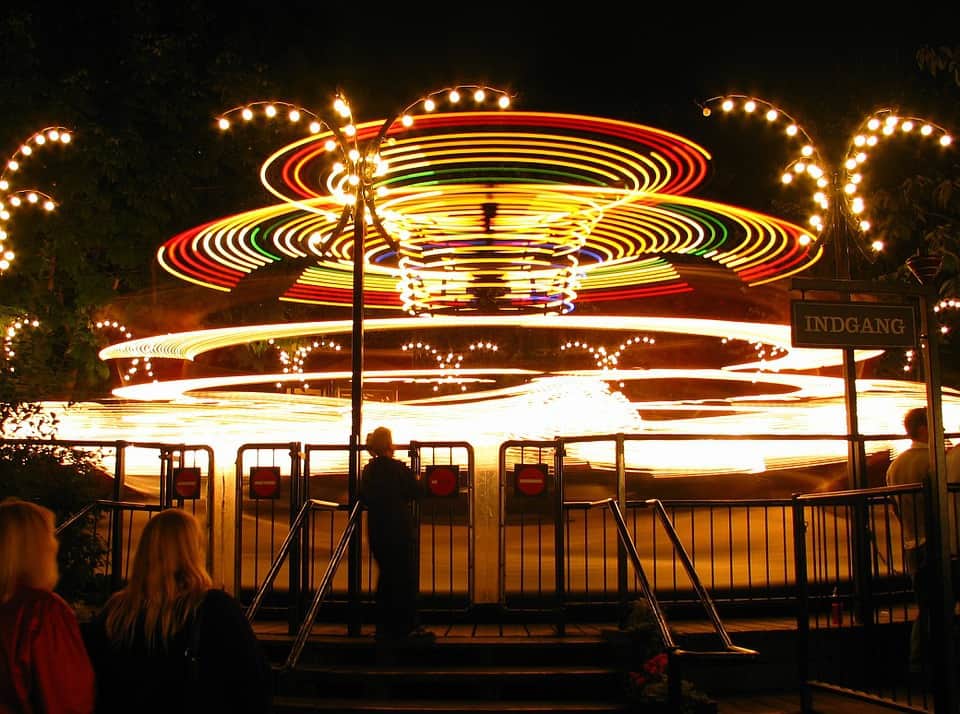 Winter in Tivoli Gardens is a sight to behold, with dazzling lights and an amazing mix of family-fun, romantic strolls and thrilling rides.
The winter season in Tivoli is actually in February, so if you're traveling to Copenhagen in February you're in for a treat.
In addition to a light festival in the gardens, there's going to be an ice skating rink, an igloo with indoor games and romantic options for dinners around Valentine's Day.
I found a pass for unlimited rides so that you can stay for hours without spending too much!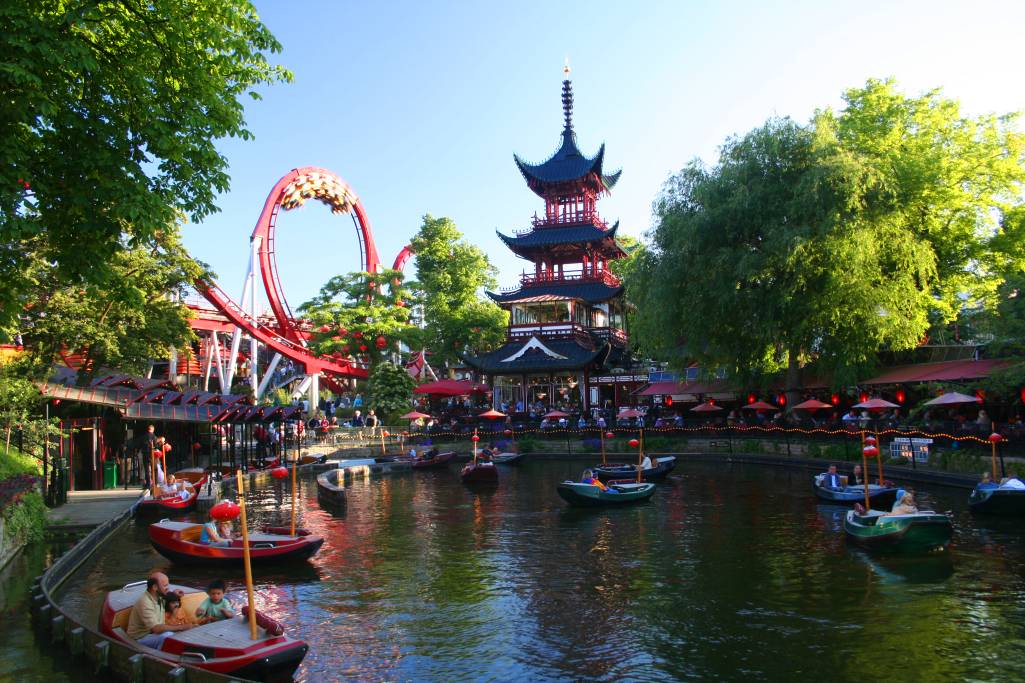 Tivoli Gardens was originally known as Copenhagen Summer Tivoli because it only opened in the summer season, but its new winter offerings (along with its Halloween opening dates) have given the residents of Copenhagens as well as tourists just one more thing to add to the list of things to do in Copenhagen.
Oh, and don't forget your gloves because you're going to be outside a lot and you wouldn't want your fingers freezing off!
8. Nyhvhn Christmas lights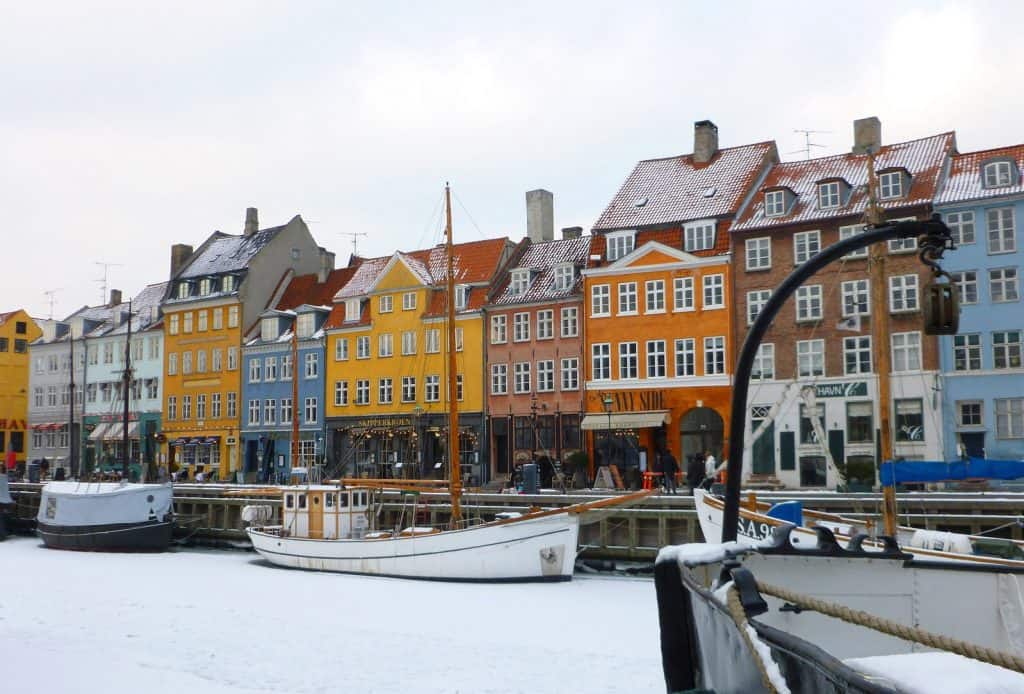 One of the coolest areas in Copenhagen, Nyhavn Harbor, is a picturesque area of the city perfect for Instagram snaps for the entire year, but it especially comes alive at Christmas.
Because of the Christmas market that takes place up and down the street, Nyhavn is well and truly decked out for the holidays with lights and festive cheer.
Even if you're not particularly interested in heading to the market, you should still take some time to stroll along and admire the decorations.
Copenhagen in Christmas is like nothing we've ever experienced before, and stopping by one of the most iconic landmarks to experience it is a must-do.
9. Outdoor ice skating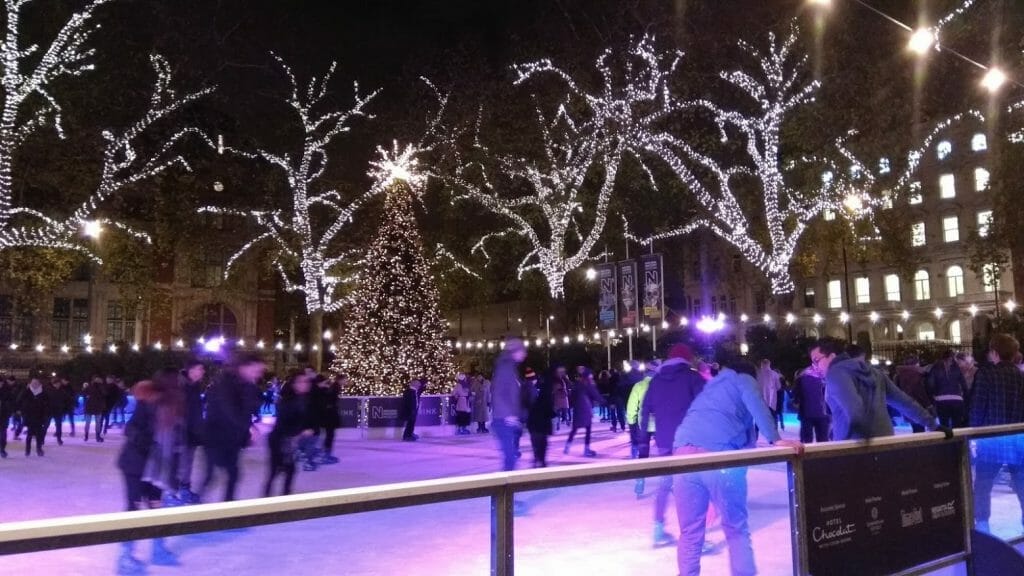 It was never cold enough in Florida to ice skate outside, which is a shame (and also not a surprise).
But in Copenhagen, you ice princesses (and princes) can get your skate on while the whole world is watching you.
Even if you're not coordinated or think that ice skating isn't for you, it's a great winter activity in Copenhagen so you should muster up all of your courage and give it a try.
One of the best outdoor ice skating rinks in Copenhagen is Frederiksberg Runddel, which is right outside of Frederiksberg Gardens.
Oh, and did I mention it's free?
If you need skates, you can rent them for an extra fee.
Address: Frederiksberg Runddel, 2000 Frederiksberg
10. Round tower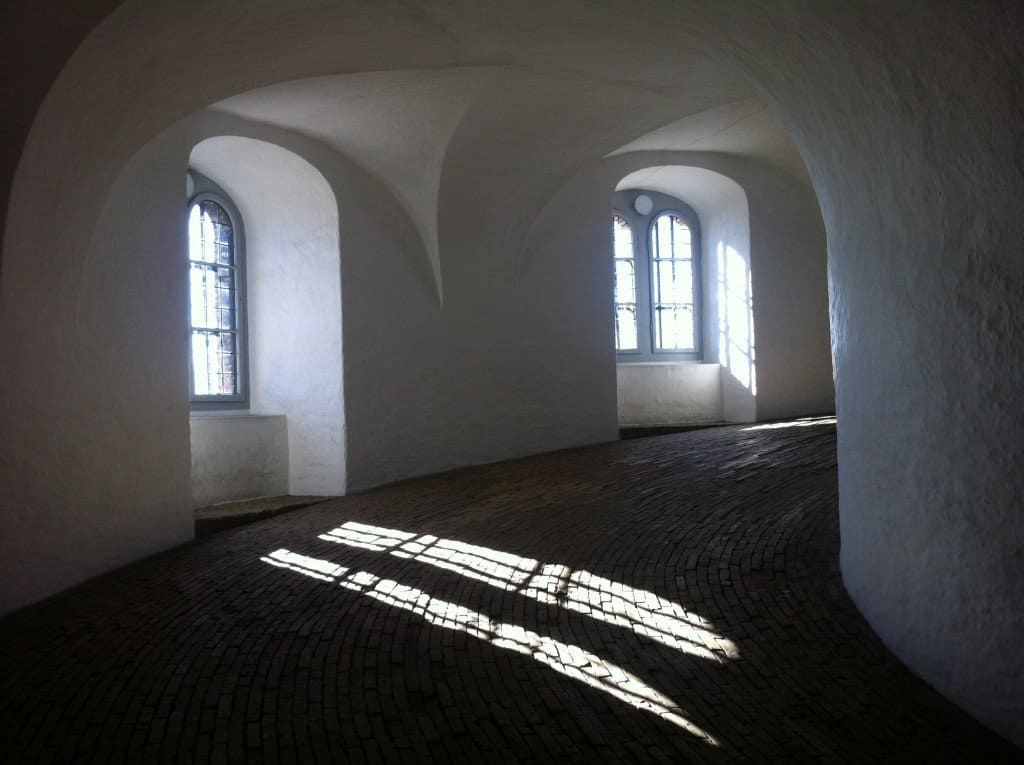 It's famous for being a popular screensaver image, but it's much more than that.
This historic monument, known as the Rundetaarn, was built by Christian IV and was used as an observatory to help scientists discover the solar system.
Today, you can still get a glimpse of the night sky, but you can also enjoy beautiful views of Copenhagen and a gorgeous spiral walkway.
While not necessarily the first thing you'd think of on a Copenhagen winter getaway, it is shielded from the elements so if you're needing to get out of the rain or snow for a bit, take a walk up!
11. Sightseeing tour on bike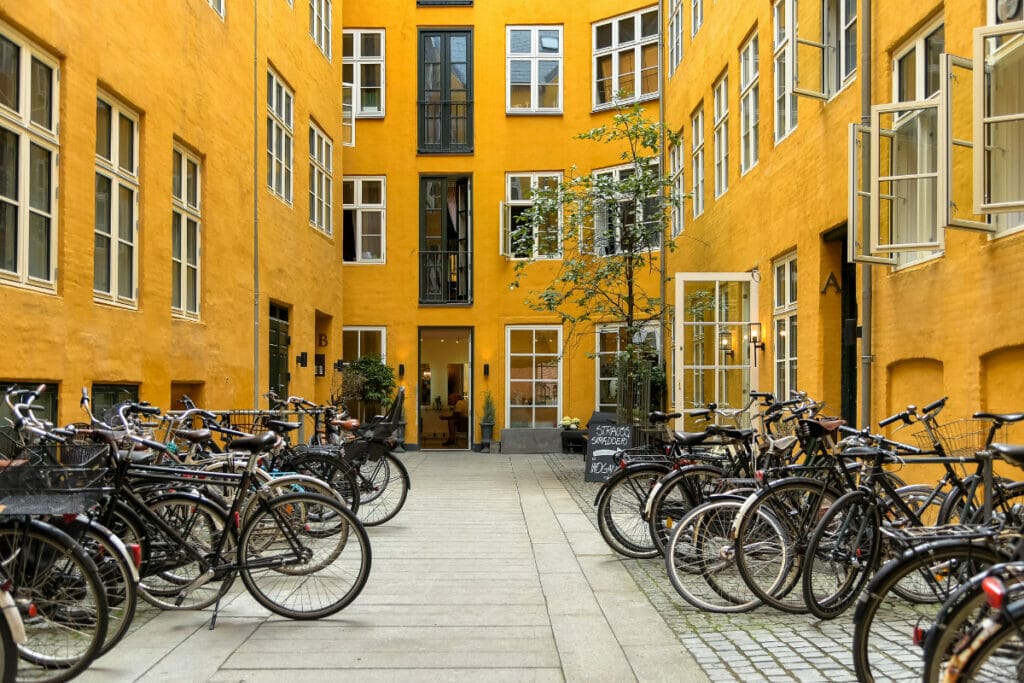 Copenhagen is such a bike-friendly place that they have their own designated bike lanes everywhere, and the evening rush hour is basically full of people flying past you on two wheels rather than four.
If it's a particularly freezing or windy winter day, taking a sightseeing tour in Copenhagen on a bike is probably not on your list of things to do, but on a more mild or sunny winter's day, I'd really encourage you to see the city like a local does.
The list of bike tour operators in Copenhagen is seemingly endless and filled with options.
You can take a more relaxed, "fairy tale" tour of the city, or you could get a bit more rugged and
12. Little Mermaid Statue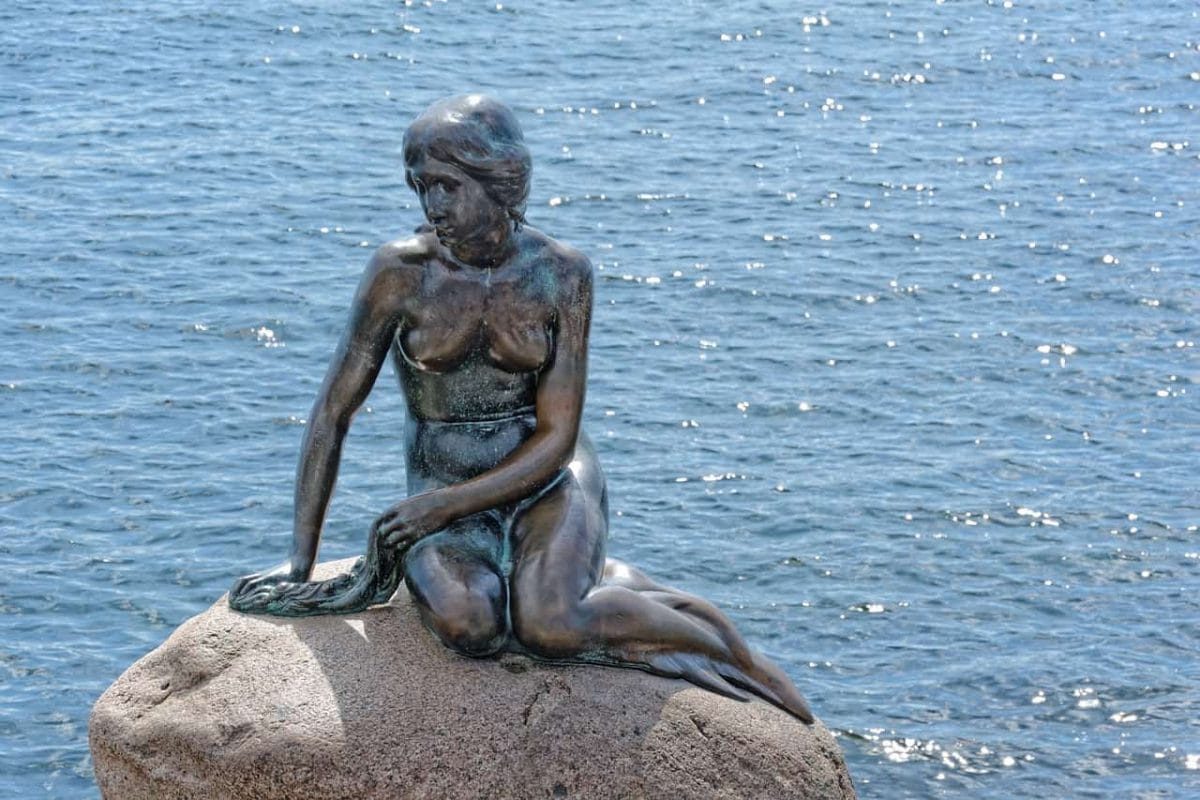 Let's talk about Copenhagen's Little Mermaid statue.
Is this the main reason to go to Copenhagen in the winter months?
No, it's not.
But it is an important piece of Copenhagen's history and Denmark's history of fairy tales written by Hans Christian Andersen.
You can find the Little Mermaid statue near the water at the Langelinie promenade, though it is a bit smaller in person than I would have expected.
Seeing the statue is free, and there are some lovely places to sit and take it in as it's right next to green space as well.
If we had had more time, I would've loved to see the statue from this Canal Boat Tour that takes you past her as well!
13. National Gallery of Denmark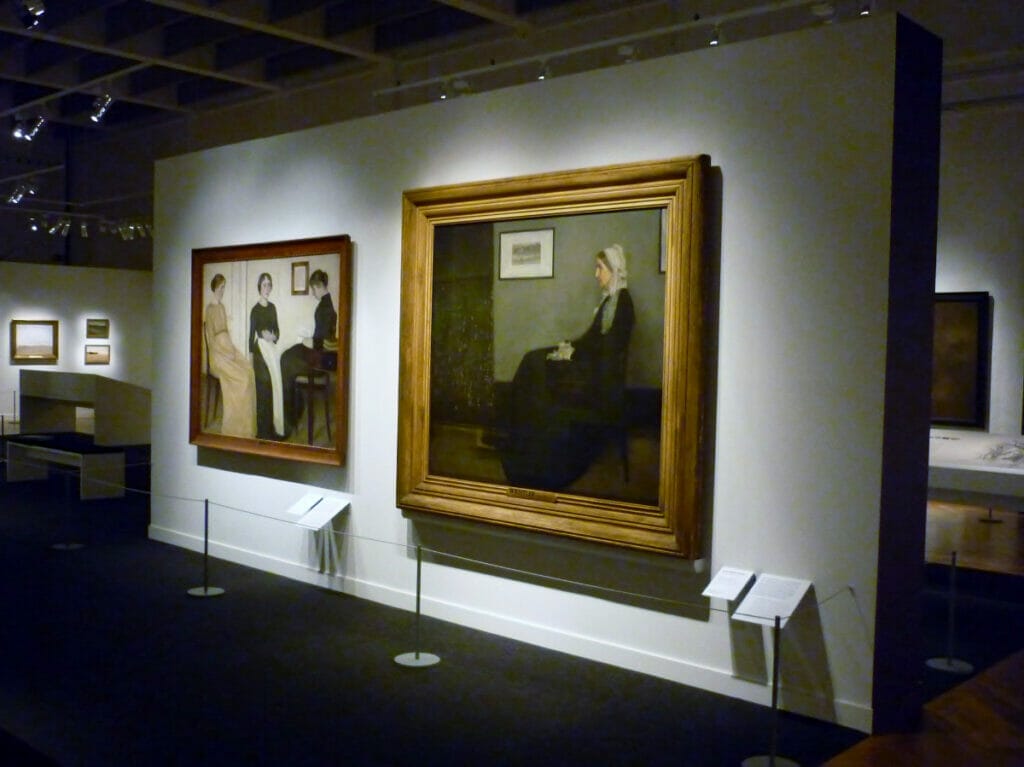 Get out of the wind and rain (and snow) at the National Gallery of Denmark.
Not only is the building stunning, but it's the largest art museum in all of Denmark so well worth your time.
I have to confess that I'm not always the biggest art fan, as I'm perhaps not cultured enough to appreciate it.
But the National Gallery of Denmark kept us busy for hours as we explored the collections.
As it's the national gallery, the museum has everything from contemporary art to European classics.
It also has one of the largest collections of what they call Danish Golden Age art, a collection of contemporary art .
Address: Sølvgade 48-50, 1307 København K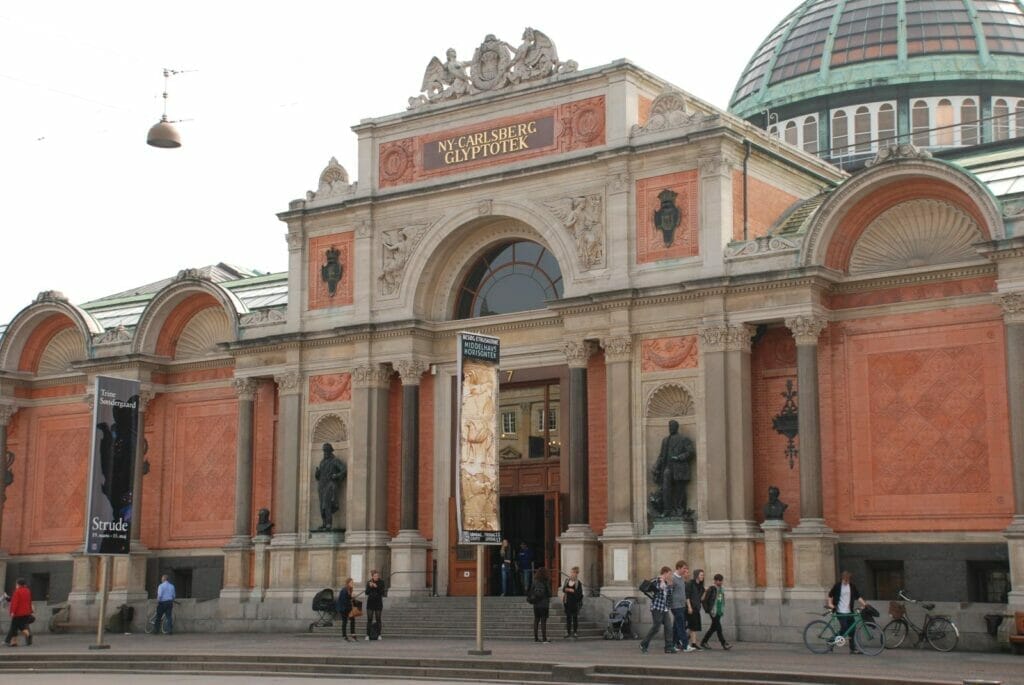 Not only does this art museum have an amazing name, but it's also one of the only museums I've been in that has gardens on the inside.
Can you say "escape from the cold into a tropical paradise?" (I'm sure you can say that, but you know what I mean.)
From antiques to art to architecture, the Glyptoteket has everything you need to brush up on your art history.
There are rooms filled with Roman busts, neo-classical architecture and a minimalist courtyard perfect for relaxing.
Sculptures are really the dominant feature here, and the Mediterranean is well represented throughout.
Stop by to see a special exhibition or just to escape a grey day.
If you want an immersive experience, I suggest booking the Glyptoteket Art Tour.
15. Frederiksborg Castle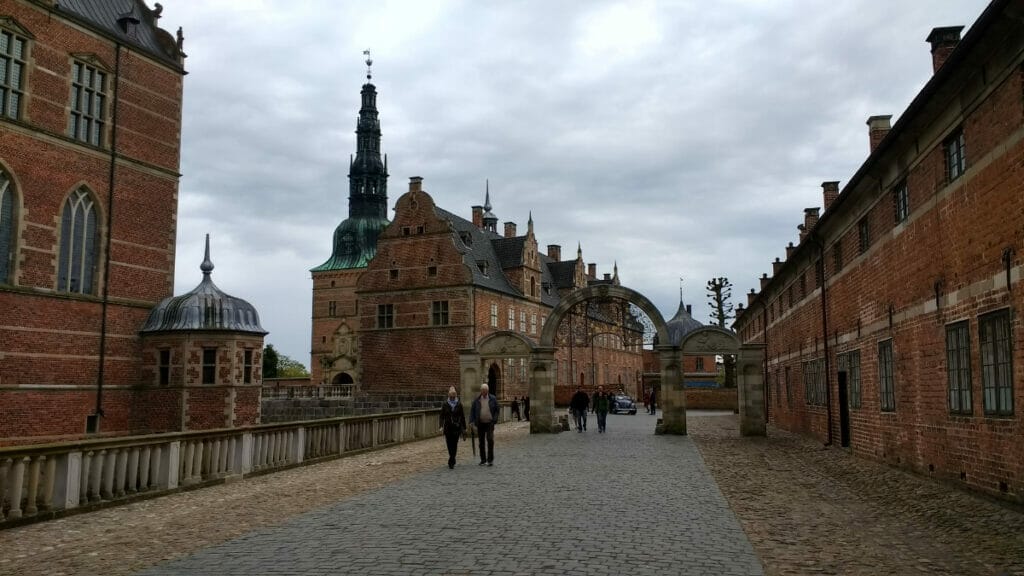 Travel a bit north of Copenhagen to Frederiksborg Castle for a royal winter wonderland.
Built in the early 17th century, it's the largest Renaissance residence in Scandanavia.
Visit Frederiksborg Castle in the winter to discover what the grounds look liked covered in snow or frost covered grass.
In addition to touring inside, you can also check out the formal gardens.
There's just something about royalty in Denmark that is so classically Copenhagen.
You often think of royalty in countries like England, but Denmark has a long and rich history filled with kings, queens and all of the drama you could ask for from royal households.
16. Louisiana Museum of Modern Art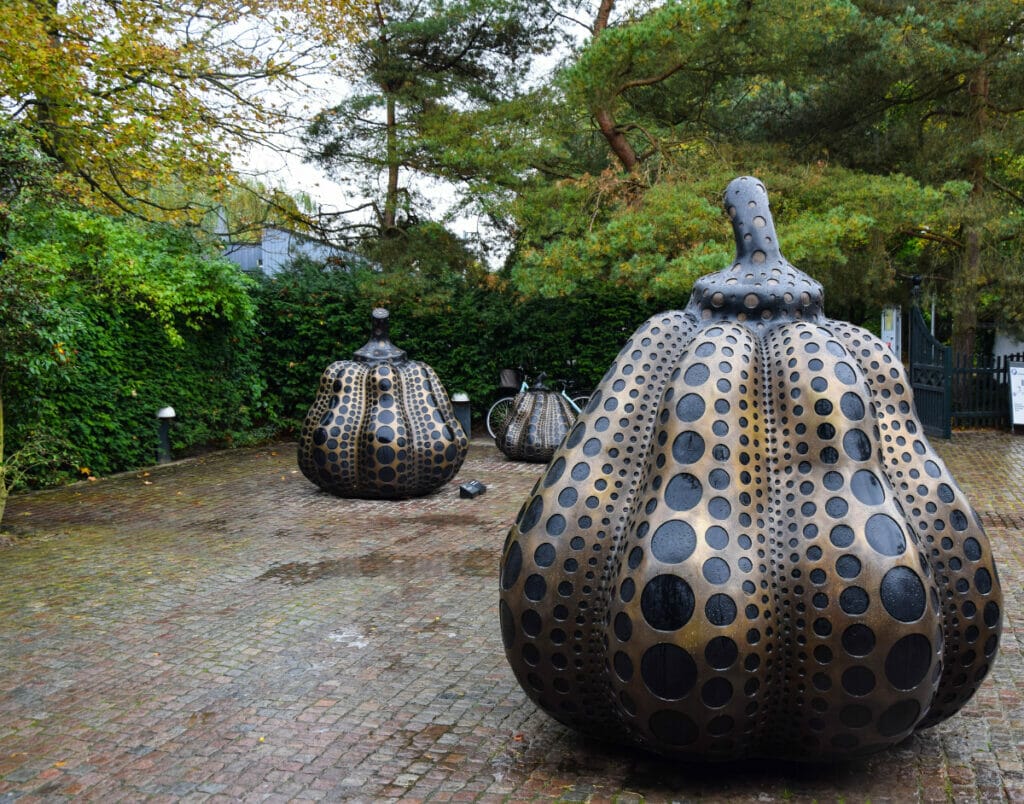 Despite the name, the Louisiana Museum of Modern Art isn't in Louisiana, but instead in Copenhagen, Denmark!
It's just north of Copenhagen, actually, and it's one of the best international museums of modern art.
You may wonder why I have included it in a list of cozy things to do in Copenhagen in the winter when it's decidedly not cozy at all, but I think it's a great wild card option for the winter for its beautiful panoramic views of neighboring country Sweden.
There are also regular concerts, lectures and other events on in the evenings, which makes it an important cultural center and great way to escape bad weather in the winter.
Address: Gammel Strandvej 13, DK 3050 Humblebaek
17. Take a spa cruise
What if I told you that you could sit in a fire heated barrel while cruising around Copenhagen and being pampered in an ultimate spa cruise?
If that sounds up your alley, you need to check out CopenHot.
Enjoy the awesome sauna with beautiful views of Copenhagen harbor, or enjoy the heated water at the spa that will keep you warm and toasty even when it's super chilly outside.
You'll need to bring your own swimsuit and towel, but other than that the whole experience is included in the booking.
When you want to stuff your face with Copenhagen winter goodies, there's no better place to shop until your stomach is full than Torvehallne Food Market.
From delicious chocolates to freshly cooked breakfasts to festive spices, there are over 60 stands helping you get in the winter spirit and keep your insides warm.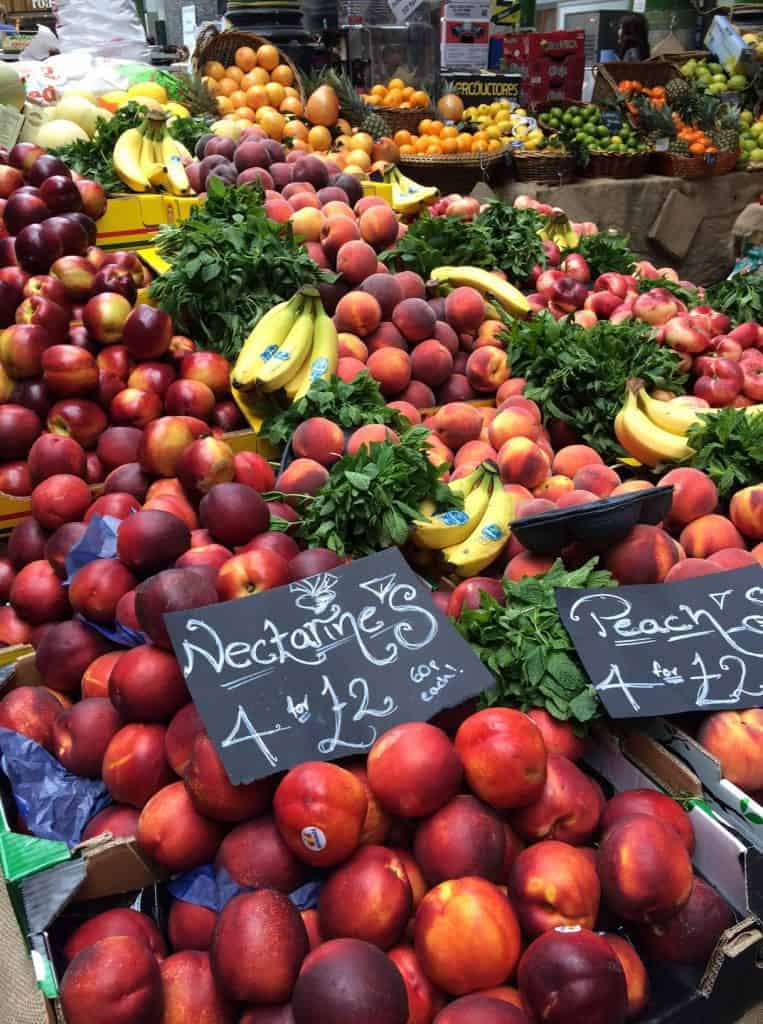 The food market is open all day, so you can pick and choose what time works for you to visit.
I would recommend visiting in the mid-afternoon when you get bridge both lunch and dinner with your tasty treats.
19. Reffen – Copenhagen Street Food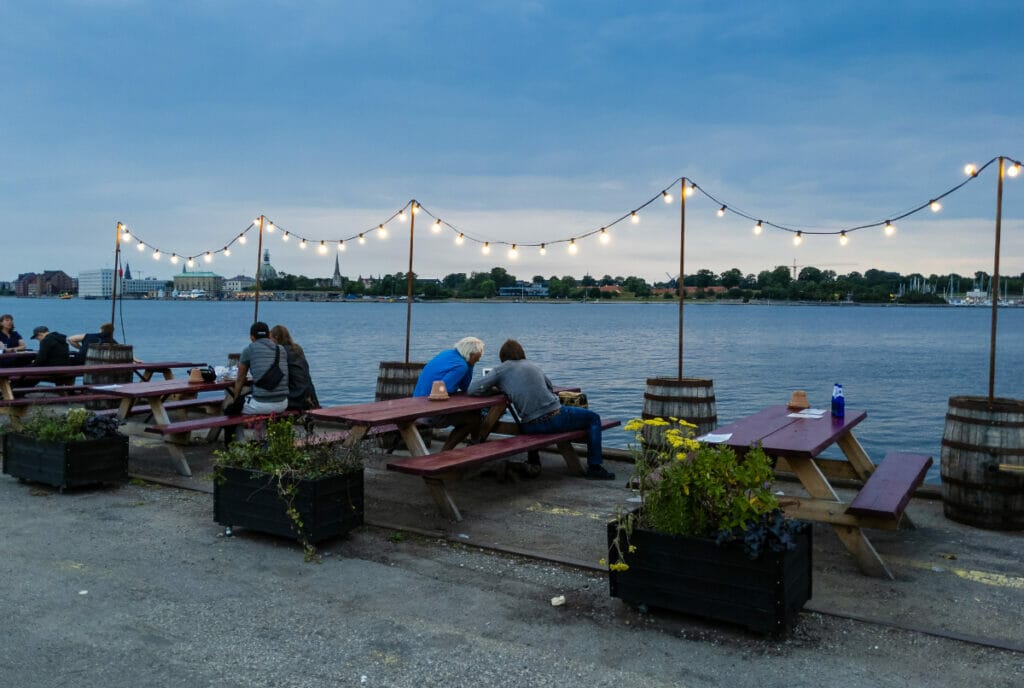 One of my favorite places to go in Copenhagen year round is the indoor street food market known as Reffen.
The concept is to make this a meeting place for locals and tourists alike, as the stalls inside the warehouse feature everything from Mexican cuisine to traditional Danish dishes to American favorites.
Each of the stalls is dedicated to sustainability and uses as many organic ingredients wherever possible.
In addition to the food stalls, there's an outdoor space by the water where you can bring a blanket and relax as the sun sets.
Address: Refshalevej 167A, 1432 København K
20. Get a Winter Pastry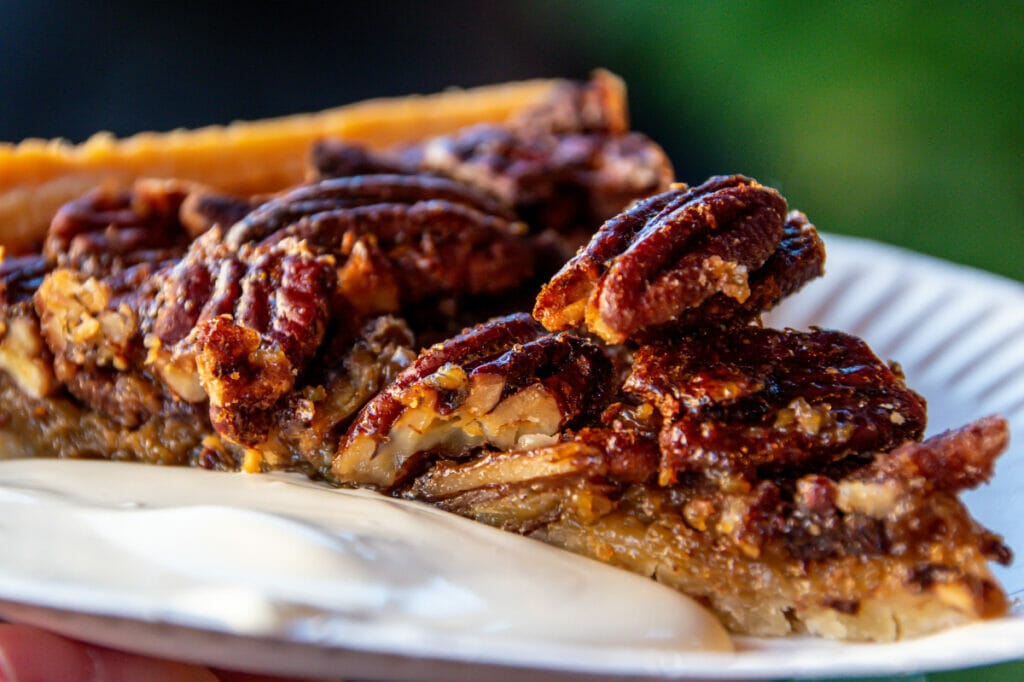 From gourmet cookies to delicious pastries to freshly baked bread, there's no better way to get a taste of Copenhagen in the winter than enjoy a baked good from one of the many bakeries and patisseries dotted around the city.
Winter Events and Festivals in Copenhagen
If you're in Copenhagen during the holiday season, you have to check out some of the winter events and festivals going on in the city at that time.
There's no point in spending winter in Copenhagen and not experiencing things that aren't available year-round.
21. Copenhagen Christmas Festival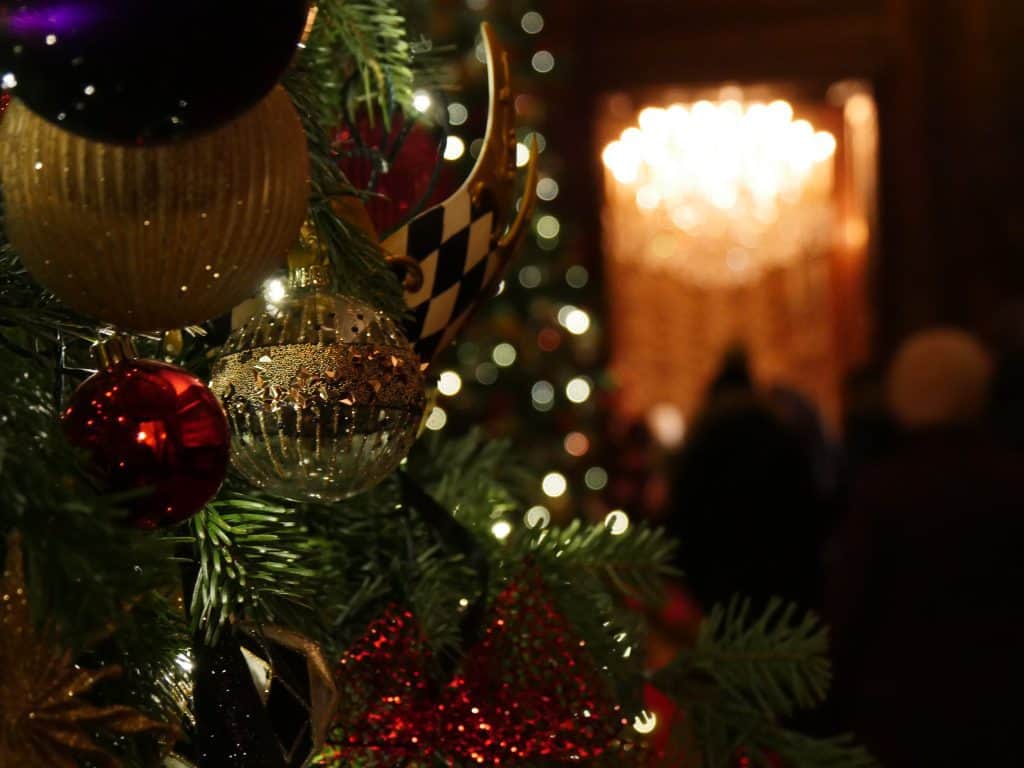 From November 1st to December 31st, Copenhagen is alive and well with the sound of…jingles.
From guided tours of gorgeous buildings to pop up markets and horse carriages, various events take place across the city in the spirit of the holidays.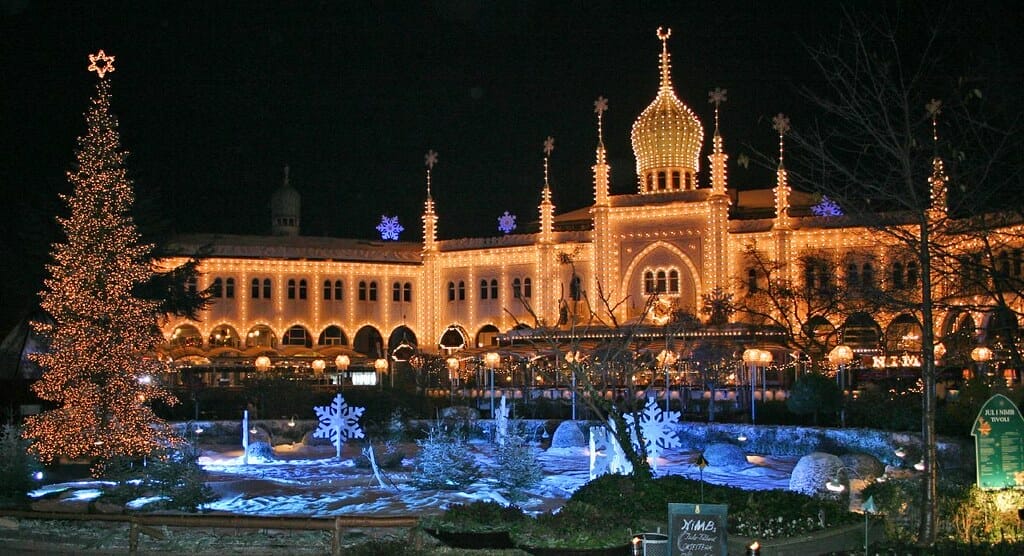 From November 17th to December 31st, the Christmas fair is in full swing in Tivoli Garden.
Enjoy the light spectacle and eat and drink your way through this classic amusement park.
In Copenhagen after the holidays are over?
Lucky for you, Copenhagen keeps on going.
Check out the winter jazz festival that takes place in Copenhagen and Denmark throughout February.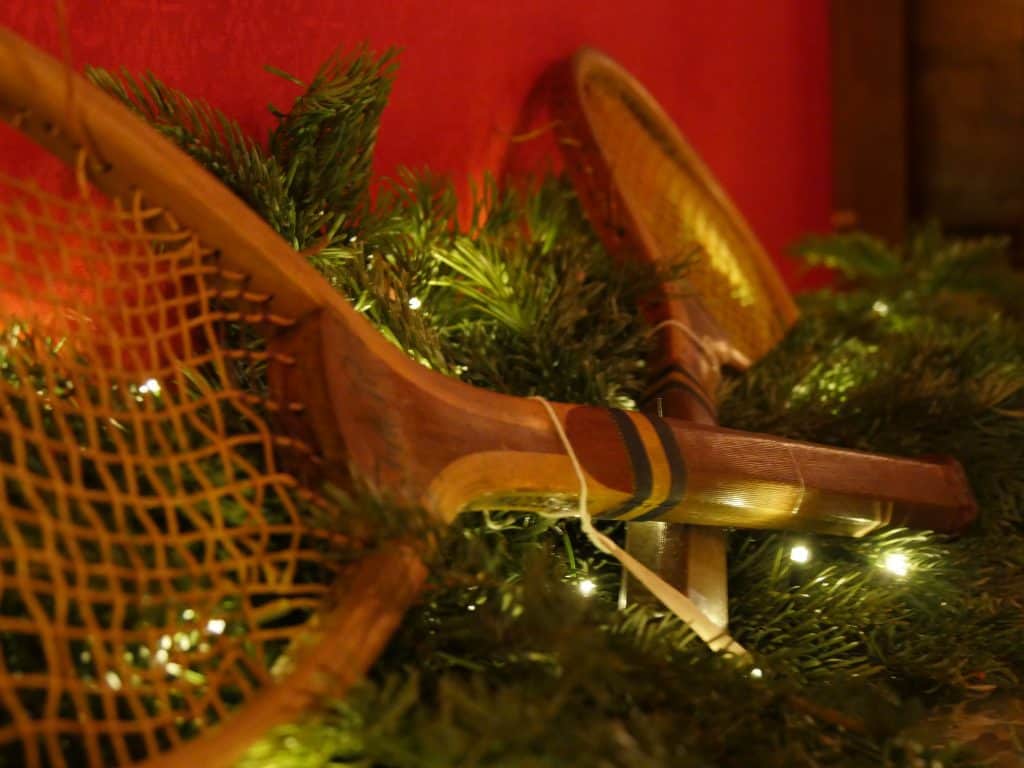 Day Trips from Copenhagen in the Winter
If you've got more time in Copenhagen than you need (though really you could spend an endless amount of time here, let's be honest) you can also consider a day trip from Copenhagen to a nearby destination.
The options range from Kronborg to Malmo to Odense, but I thought I'd give a quick recap of two of my favorites.
24. Kronborg Castle
Take a daytrip from Copenhagen to Kronborg Castle in the winter to experience Denmark's most famous castle and enjoy the stunning views.
If the snow is falling, even better!
If you're into Shakespeare or perhaps just forced to read his works in high school, you'll be interested to know that Kronborg is considered to have inspired Hamlet.
Kronborg Castle is located on the island of Helsingor, which gives you the option to look over the water and into Sweden. Sweet!
The best way to get to Kronborg Castle from Copenhagen is by train from Copenhagen Central Station.
Buy a ticket from DBS online.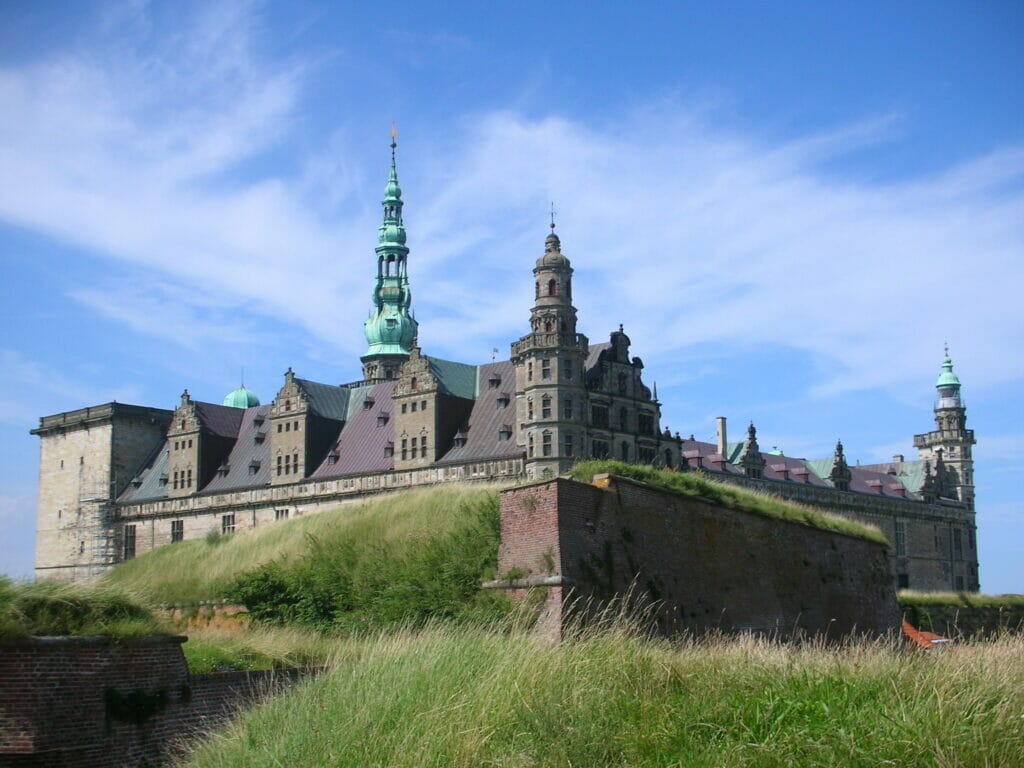 25. Malmo
Did you know that Sweden and Denmark are connected via a bridge from Copenhagen to Malmo, Sweden?
There's even a series based on a murder mystery that happens concerning this bridge and the fact that the body is left one half over Sweden and one half over Denmark!
Malmo isn't one of the first Swedish cities that come to mind when you're considering visit Sweden, but as a day trip from Copenhagen, it's a great option to take advantage of another country ticked off your bucketlist and see what life is like on the other side of the bridge.
Malmo's architecture ranges from the modern "Turning Torso," a tower block that appears to be twisted, to Malmo Castle which was built in the 16th century.
Wander through the cobblestone squares to appreciate the city center of Lilla Torg, or shop until you drop at the boutique shopping options.
If you want to be sure to see all the sights, consider a guided tour of the city.
Getting a the train from Copenhagen to Malmo is the easiest way to get from city to city.
You can also use this as jumping off point for your trip to Stockholm in December!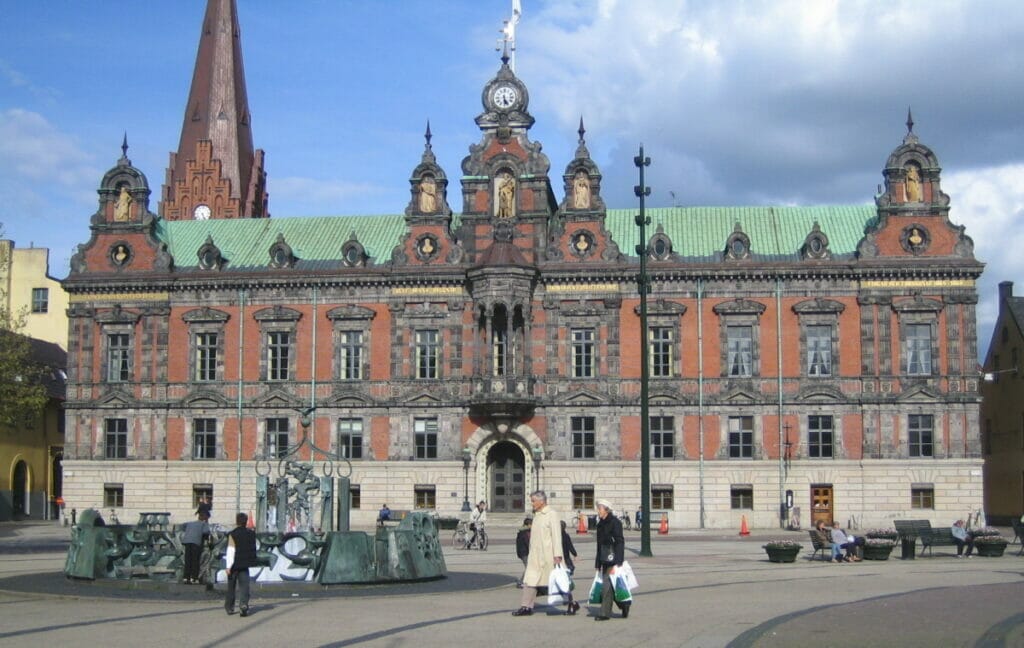 Weather in Copenhagen in the Winter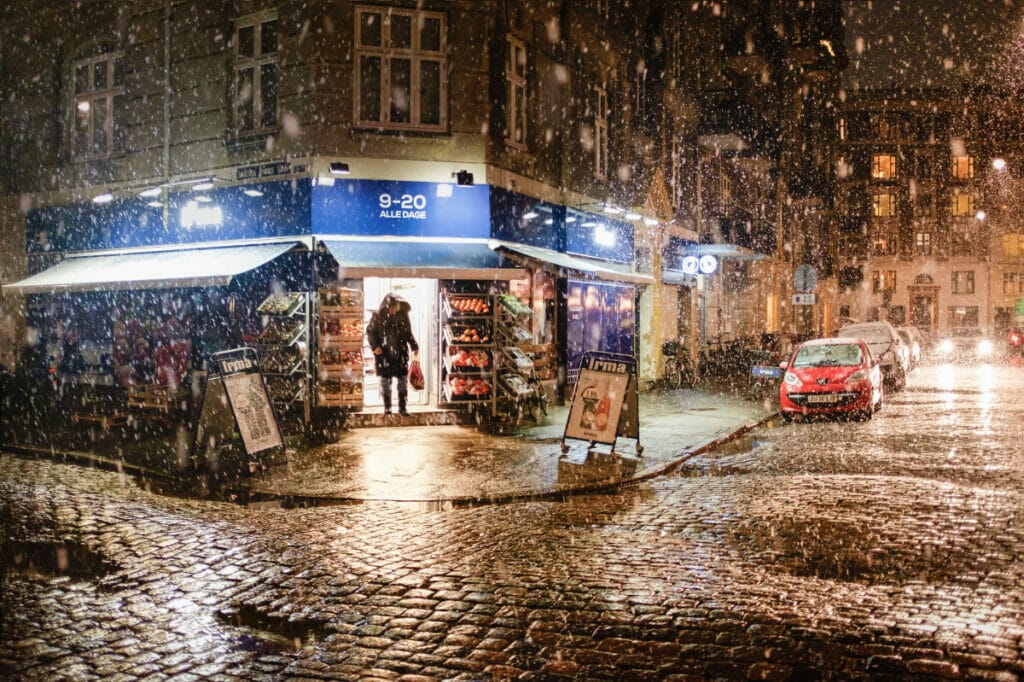 Copenhagen in the winter can be really cold, though maybe a bit more mild than you might be anticipating.
Both snow and rain are possibilities, but for the Instagram snaps you should hope for snow as there is nothing more beautiful than a snowy Copenhagen in the winter!
Also keep in mind that winter days are going to be a lot darker than you might expect if you're on vacation to somewhere like, say, Florida.
But such is the beauty of Denmark and its extreme lack of sunlight hours in the winter!
Weather in Copenhagen in December
Heading to Copenhagen in December?
The weather ranges from around 30 degrees F to 40 degrees F (1 degree to 4 degrees C).
The weather in Copenhagen in December isn't the snowiest of all of the winter months, but you do run the chance of snow and, on average, there are about 4 snow-filled days this month.
Of course this can differ depending on weather trends, but overall you should expect it to be cold and a mixture of precipitation falling from the sky.
December is one of the most rainy months in Copenhagen out of all the winter months.
Copenhagen January Weather
Copenhagen's weather in January is similar to December in the temperatures (30 degrees F to 40 degrees F), but it trends slightly colder as January is the coldest month of the year in Copenhagen.
It's also the snowiest, with an average of 6 snow-filled days in January.
The sunshine hours in January are a bit more than December and November, but still low.
If you're visiting Copenhagen in January, just prepare yourself for some bitter cold days and lots of time spent wrapped up warm!
Weather in Copenhagen in February
Copenhagen in February is still cold, don't get me wrong there, but the temperatures start to rise a bit from January and you're looking at fewer snow-filled days on average.
You're not going to break out your swimsuit and you're still very much in the depths of winter, but the daylight gets even longer and you can feel that Spring has to be around the corner (rather than an indefinite winter).
Copenhagen March Weather
March sees Copenhagen transitioning from the winter to spring with an average high of 43 degrees F.
The days of snow is back down to around 4 on average, dropping off to 1 in April.
If you travel to Copenhagen in March, you're going to want to pack layers, as this is an uncertain month for the city where you could be faced with bitter cold or perhaps some sunshine and only-sweater weather starting to come out.