This post contains affiliate links for which I may make a small commission to help keep the site running. You will not be charged extra for these items had you not clicked the links. Thank you for your help to keep the site running!
I recommend more than 2 days in my guide on how many days to spend in London, but sometimes you just have work with what you have and need a London 2 day itinerary.
Maybe you're coming for a weekend in London as a trip from another European country, maybe your vacation time is short so you're zipping around the UK – whatever the reason, this the best way to spend 48 hours in London, including where to eat, where to stay, where to visit and how to get around.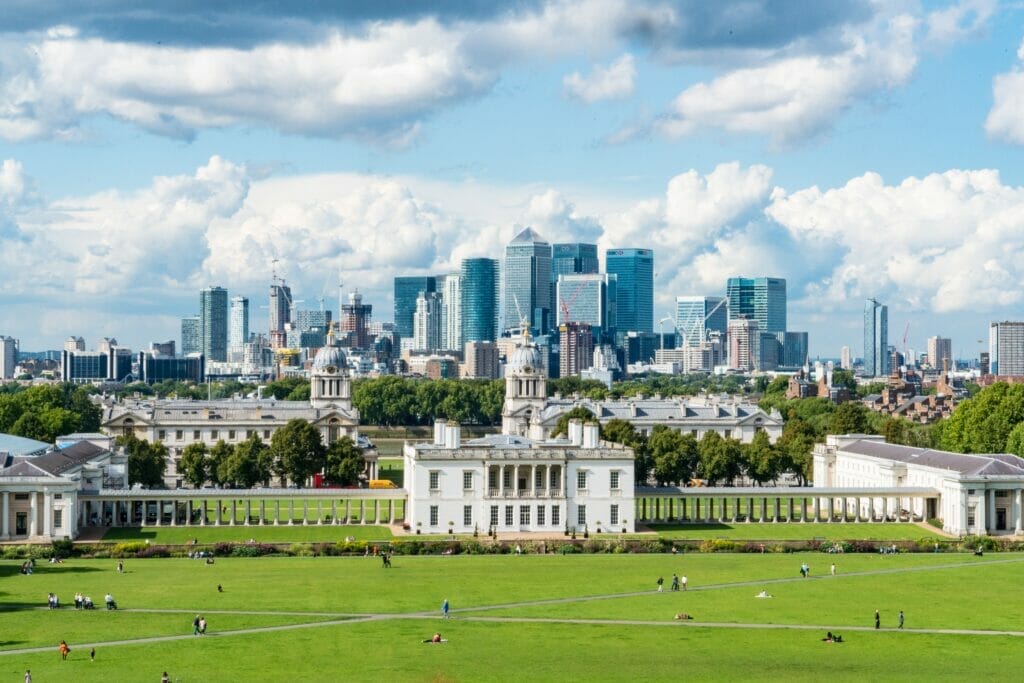 GET A

FREE

LONDON INTRO GUIDE and ACCESS TO MY FB GROUP
Start your planning with this "Intro to London" guide and access to my London planning Facebook group!
The Absolute Must-Knows (from a Londoner)
Tips for Visiting London in 48 Hours
Whether you follow this exactly itinerary or not, here are some tips to keep in mind when you want to see London in 2 days.
time is of the essence, so don't spend time criss-crossing the city by public transportation for hours. I've planned it to put you in different "zones" on each day, which eliminates the need to waste a lot of time in transit
Understand your priorities and that everything else is a bonus. Sure, 2 days is an extra 24 hours above my 1 day in London itinerary, but this city isn't going to be fully explored in one week, much less 2 days or even with 3 days in London. Have each person choose their "must-do" and make sure to get to those before spending time exploring other places, and that way everything else is the cherry on top rather than things that distracted you from seeing what you really wanted
Take daylight hours into account. Attractions have shorter opening hours in the winter and the sun can set as early as 3pm in December, whereas the summer months can see daylight until 10:30pm or later. Having an idea of the daylight hours for when you're visiting will help you plan an itinerary that lets you actually see attractions instead of seeing London in the dark (don't get me wrong, London at night is awesome, but you don't want to be surprised when it's dark at 5pm when you planned to see the outside of Westminster Abbey in all of its glory!)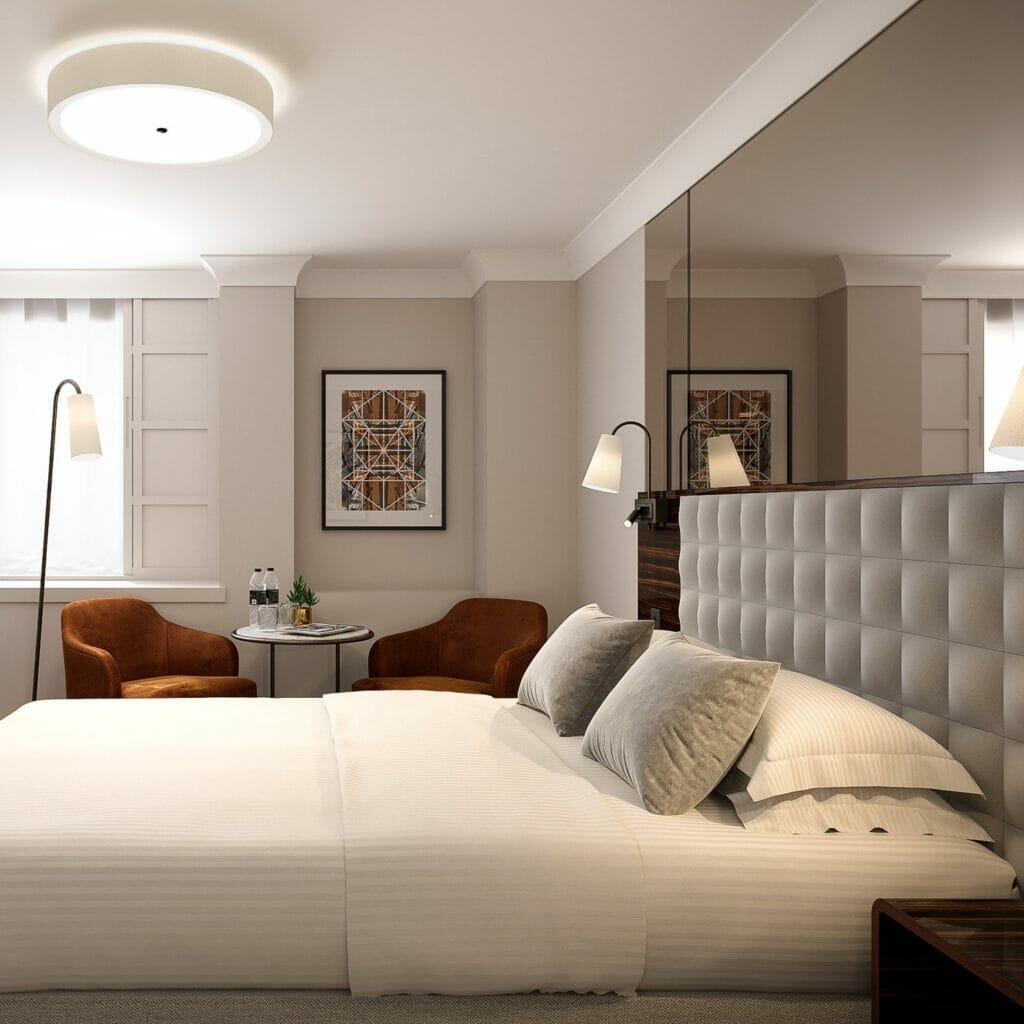 Where to Stay for 2 Days in London
Similar to if you're only in London for a day, those wondering what to see with 2 days in London are going to want to not miss a single beat and that means staying pretty central.
For this itinerary, I recommend staying in the Covent Garden area, one of my most recommended areas to stay in London.
I particularly recommend the Strand Palace hotel, a safe, modern hotel near some of London's most popular attractions.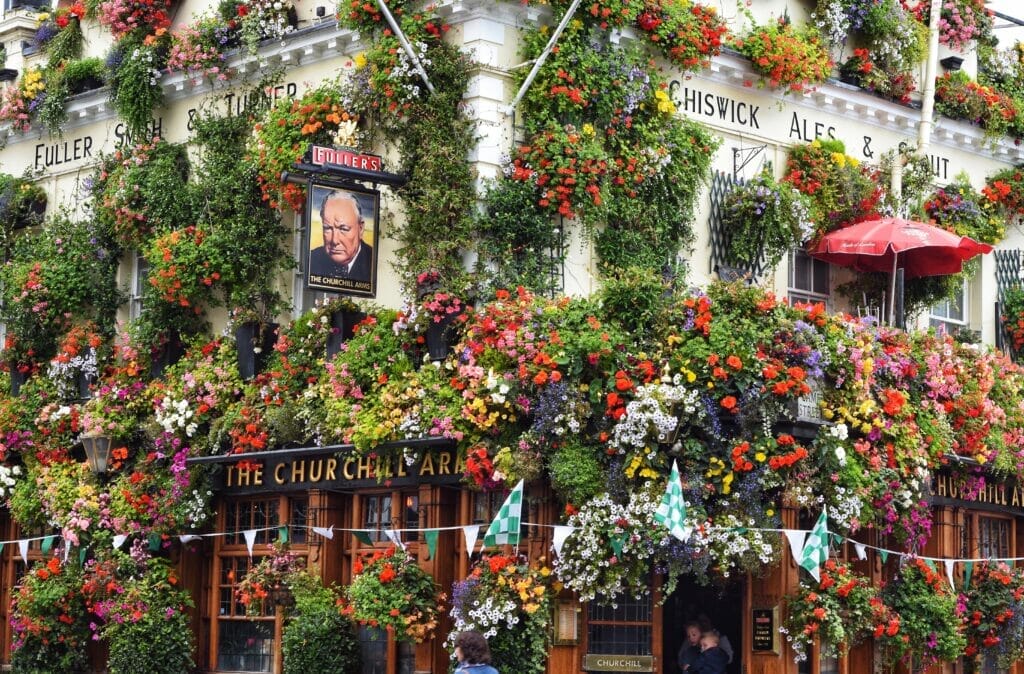 It's been recently refurbished and always has rave reviews from my readers who use it as their home base when in London.
What to Pack for London in 2 Days
Don't forget to check out my London packing list for a full guide on what to bring to London, and the only difference if you're coming for 2 days is that obviously you'll need to bring less for the London portion – cut that clothing list way down and don't you dare bring more than one pair of jeans!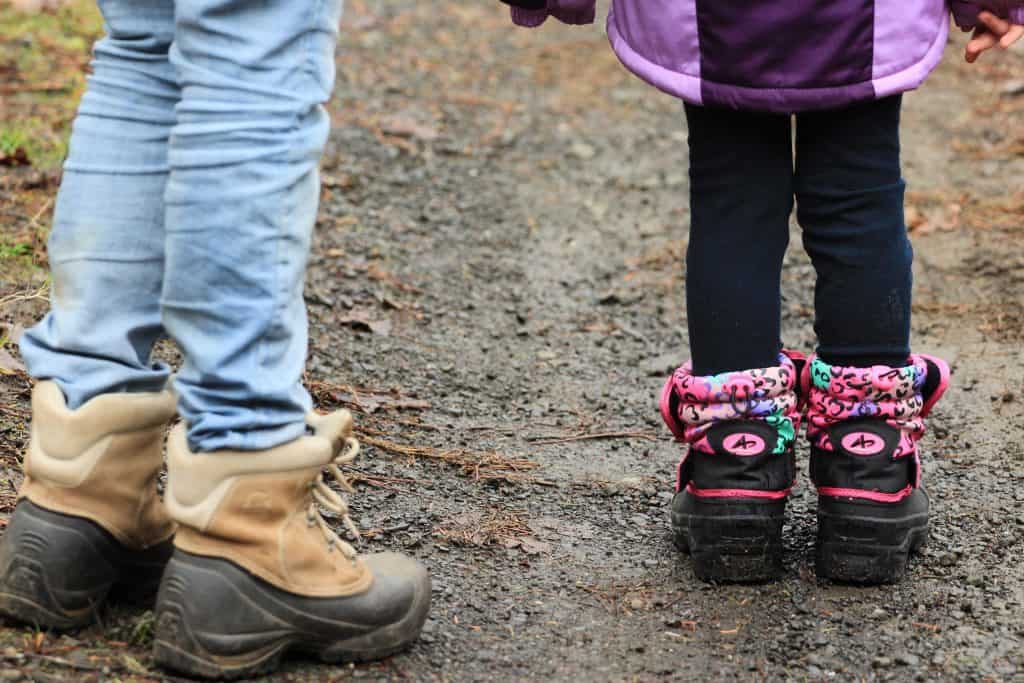 Other items to make sure get shoved in your suitcase are:
waterproof shoes – unless you're coming in the height of summer and the forecast is trying to guarantee you no rain, having waterproof shoes like this means that you'll be prepared for whatever the London weather can throw at you
daybag that zips up or buckles – from not losing your wallet from just falling out of your bag to not losing it to a thief in a crowded area, having a bag that zips up or buckles and doesn't just stay wide open is essential to staying safe in London
umbrella or rain jacket – pick one or the other and make sure you have your gear rain proofed! Especially for visitors who are out and about in London all day and not able to hide away in offices when the rain comes, you want to be able to soldier through any drizzle and still have fun without ended up too wet
2-Day London Itinerary: The Full Rundown
I'm going to start this itinerary from the morning of Day 1, assuming you have two full days in London.
Adjust as needed if you have to travel from airports or need to cut your time early to get to your next destination.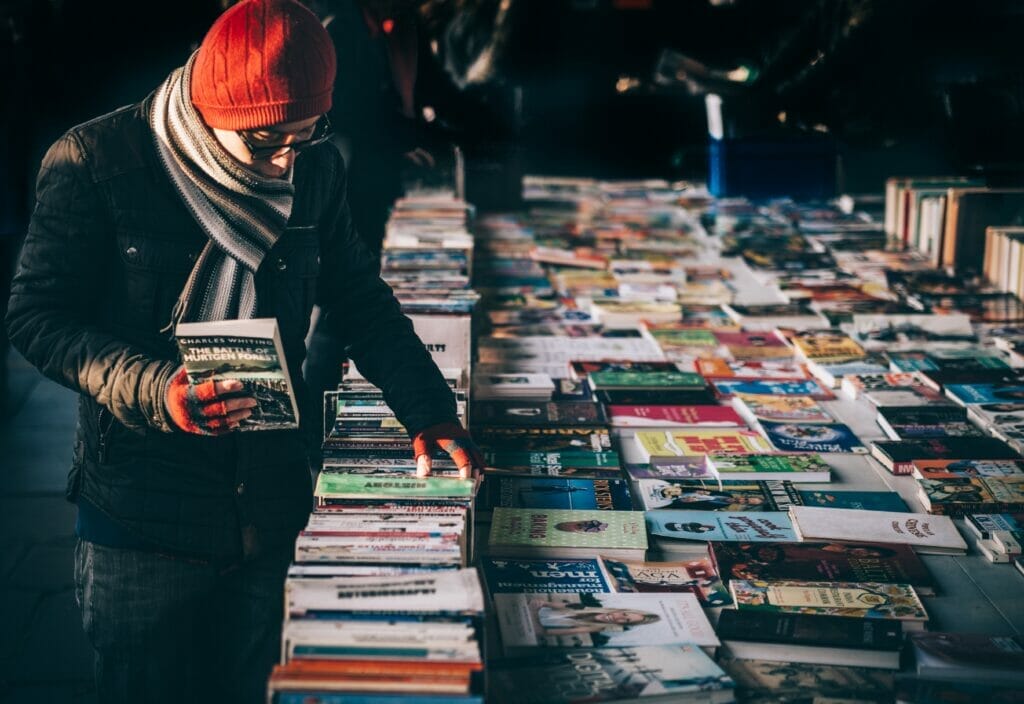 Day 1
Morning
Have breakfast at a Bill's location in London.
This chain of restaurants has plenty of location options, and they serve up a great English breakfast to get you fueled up and trying some classic British foods like beans on toast!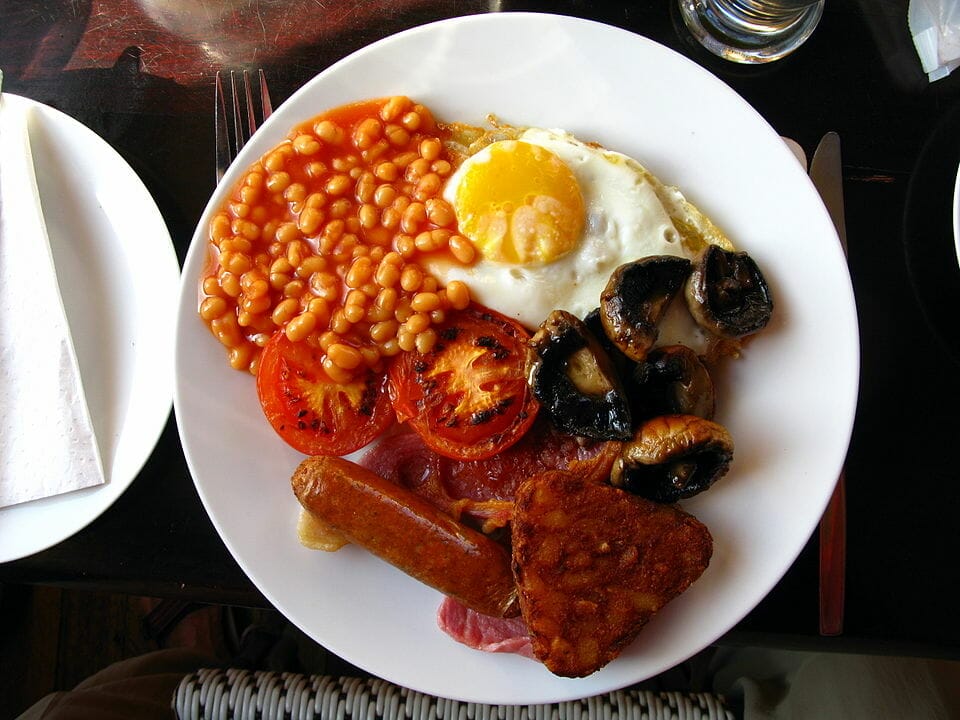 Late morning: After breakfast, head to Buckingham Palace to see the Changing of the Guards, if it's on.
Top Tip
Changing of the Guards usually happens around 10am, but you can check the schedule ahead of time here to make sure you're informed about your specific date.
You should get to Buckingham Palace about an hour early if you want an excellent viewing spot, but can arrive even as late as 5 minutes before if you just want to catch a glimpse of the iconic guards marching.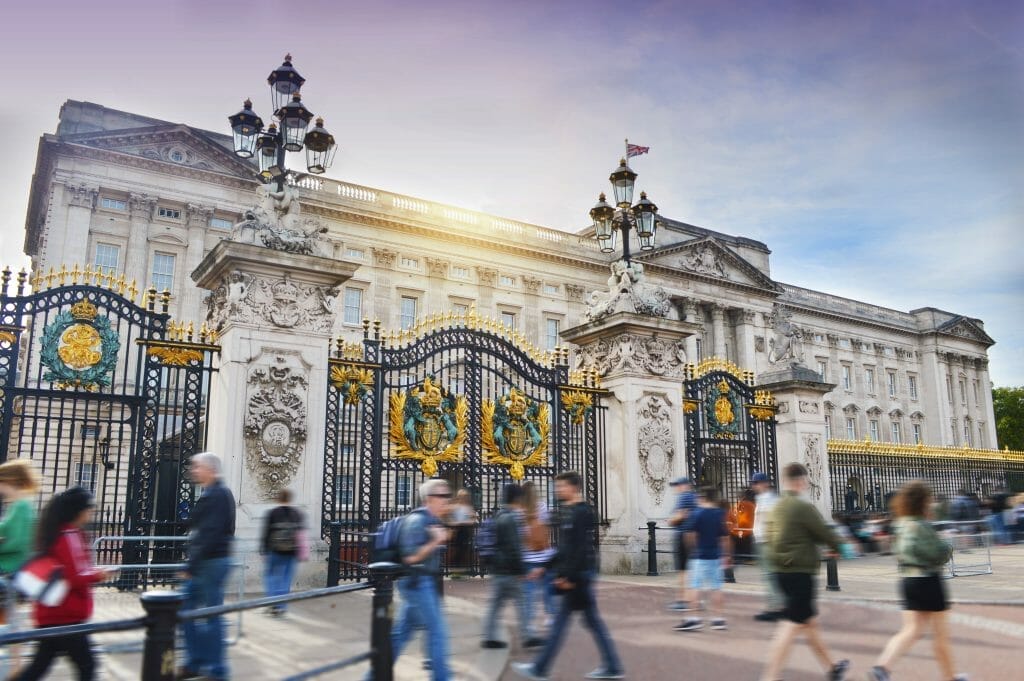 As soon as the Changing of the Guards is over and you've gotten 271 pictures of Buckingham Palace to post on Instagram, walk to Westminster Abbey where you'll spend the rest of the morning.
This is one of the most iconic attractions in all of London, and in my guide to how long to spend at London attractions, I recommend about 2 hours at Westminster Abbey.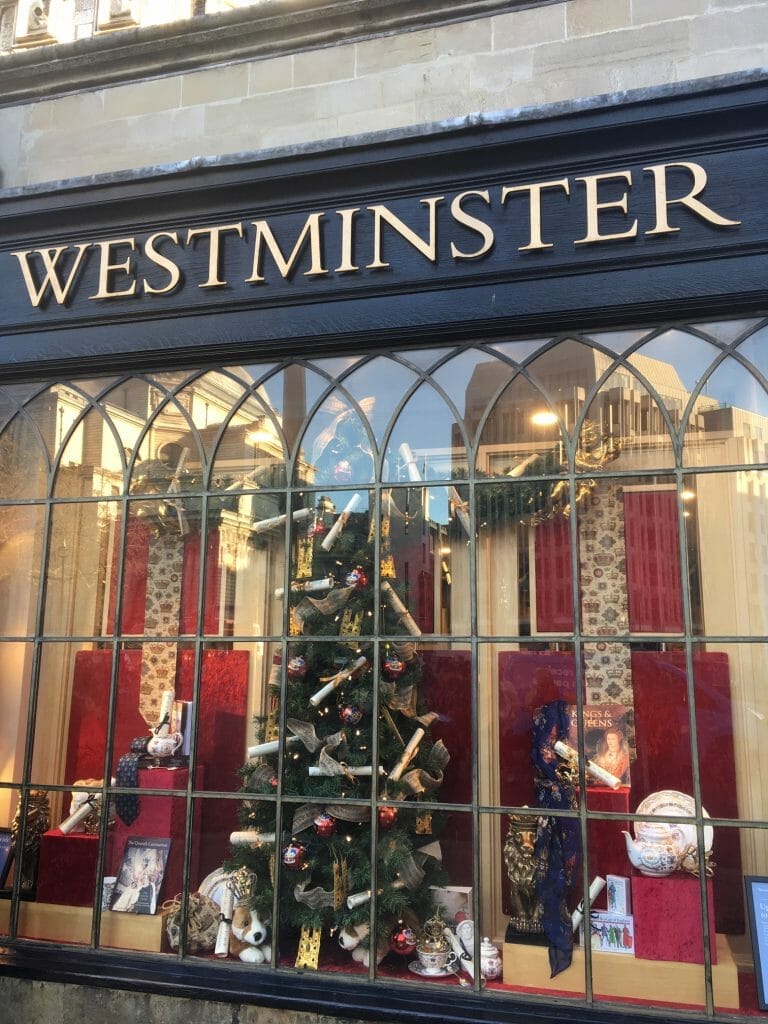 You'll get to go inside and go on a self-guided tour of all of the royal history, as well as see where famous worldwide names are buried like Charles Dickens and Isaac Newton.
Lunch
At lunchtime, walk across Westminster Bridge to see Big Ben and the Houses of Parliament, then turn left at the end of the bridge to go past the London Eye.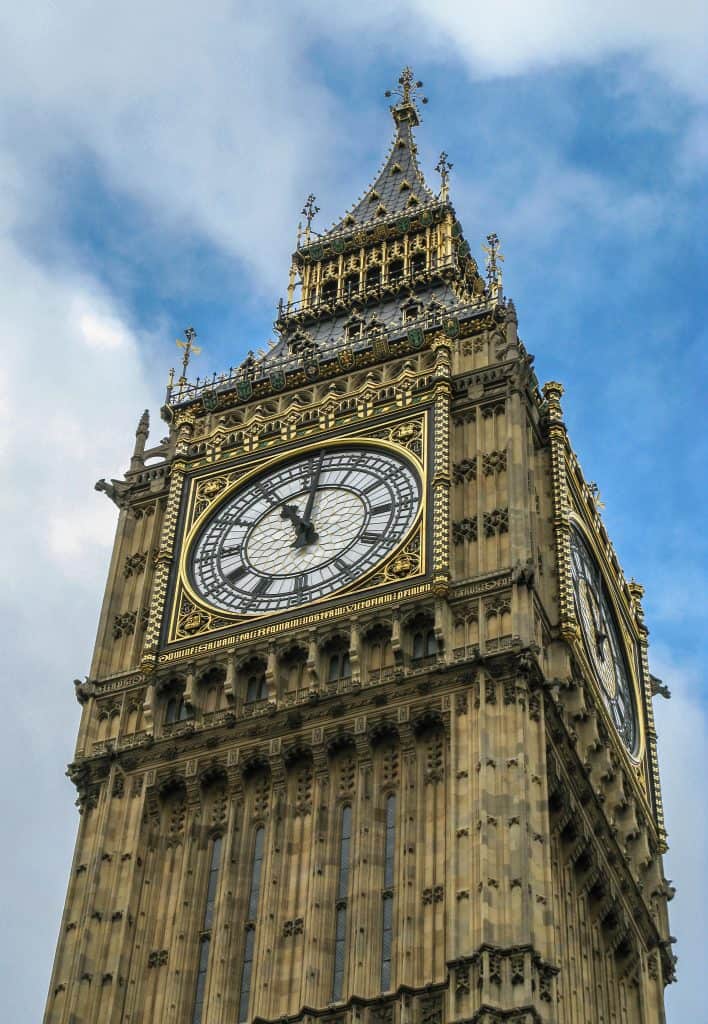 Keep walking just a minute or two and you'll be on the Southbank, a vibrant part of London with plenty of casual restaurant options depending on what sounds good.
If you're visiting London in winter, Southbank will be a Christmas market which doubles the festive fun.
Afternoon
After lunch, walk across Waterloo Bridge (the one directly in front of the National Theatre) and then turn left at the end of the bridge.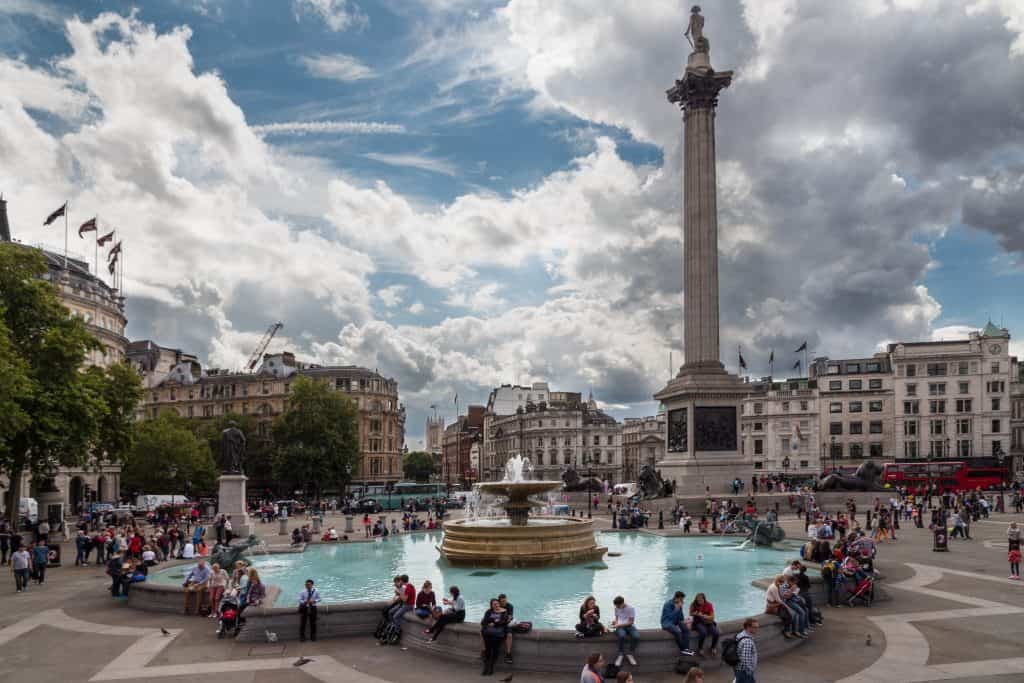 Keep walking and you'll hit Trafalgar Square – an iconic London meeting spot and famous square with Nelson's column and the four surrounding lions.
Trafalgar Square is always abuzz with activity during important protests or events like the Olympic countdown in 2012, Christmas carols in December, and more.
Pop into the gorgeous building at the top of the Trafalgar Square steps, the National Gallery – London's leading art museum that also happens to be free!
From here, after all the walking and art viewing, you should be about late afternoon, with a little more walking to go to finish exploring this area of Central London.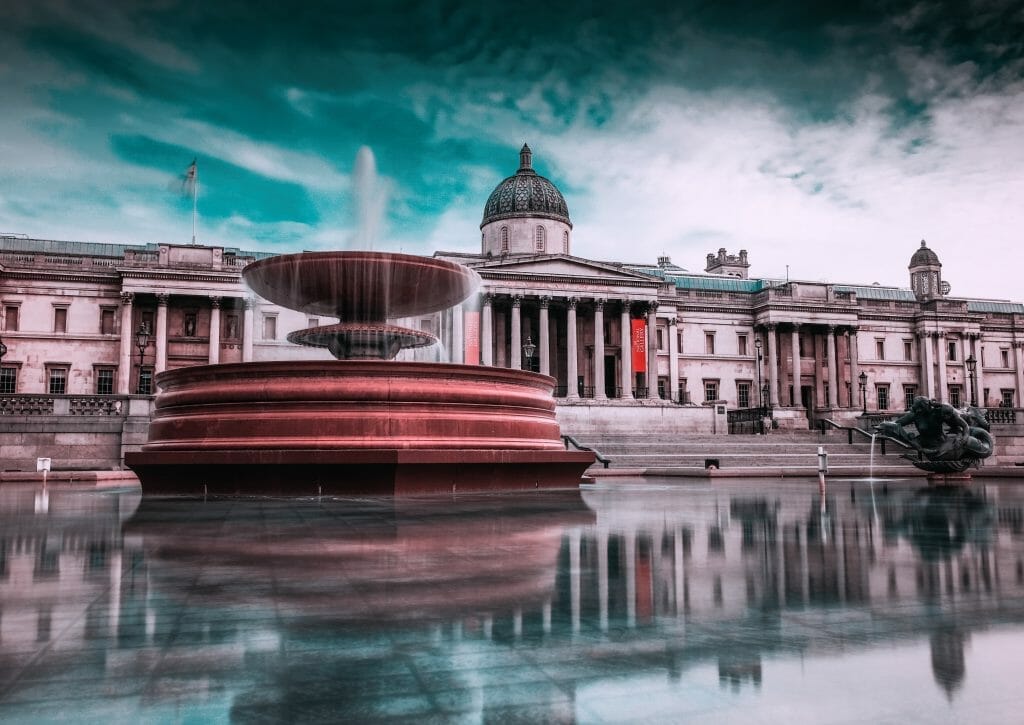 Early evening
Walk from the National Gallery to Piccadilly Circus, the "Times Square" of London that is a famous London filming location and fun to take a panoramic photo of!
From there, you'll walk through Chinatown in Soho, admiring the vibrant red and yellow decorations and the delicious smells of authentic Chinese food,
You'll also pass famous theatres like the Palace Theatre which is home to Harry Potter and the Cursed Child, a huge draw for Harry Potter lovers in London.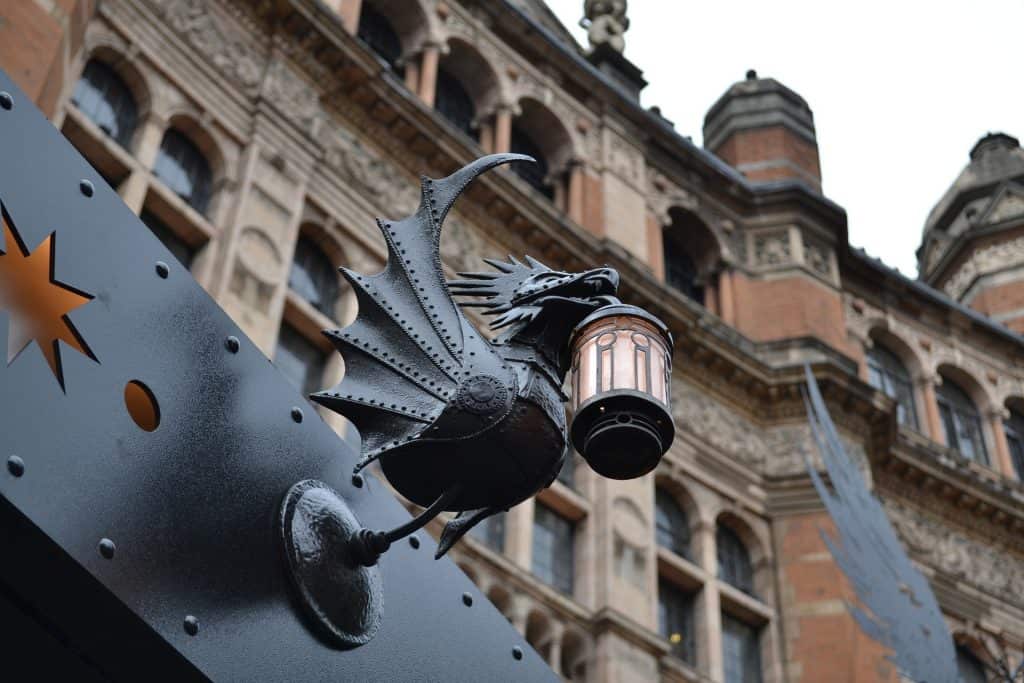 Once you get to Mercer Street, take a ride and walk through the very Instagrammable Seven Dials, seven roads converging on one circle, and continue on into Covent Garden.
Dinner
If you're hungry at this point, head into dinner at a pub in Covent Garden like the Lamb & Flag.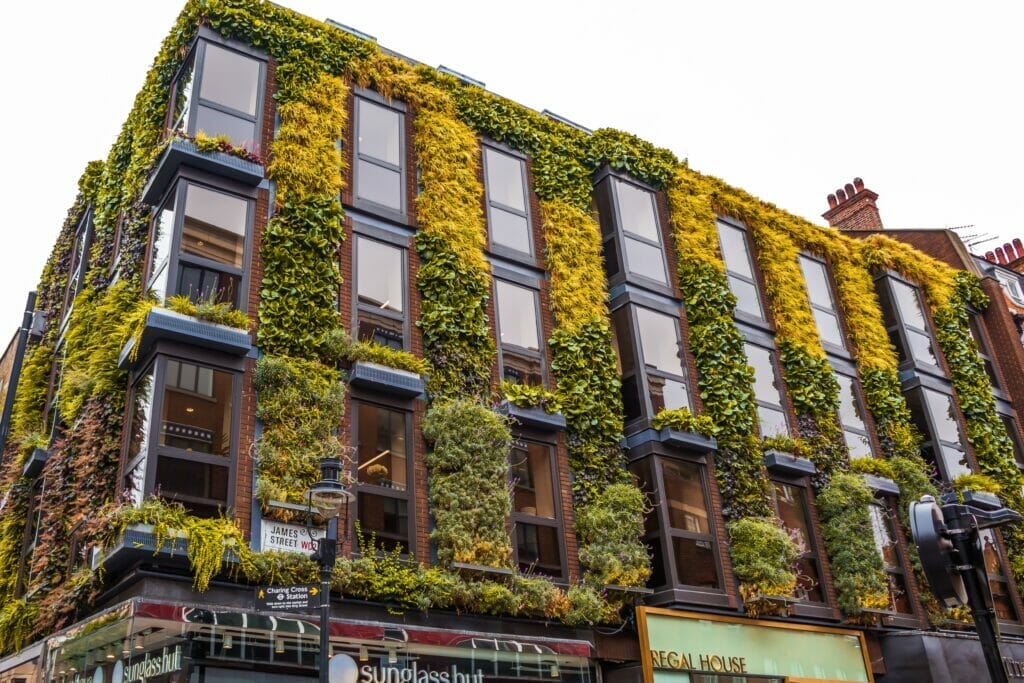 This pub is known for its authentic food in the upstairs eatery, as well as a great drink selection downstairs.
Top Tip
Pubs in London are open to people of all ages, including children with parents, as they don't just act as bars but also restaurants.
After dinner
Explore Covent Garden and the nightlife street performers and shopping options in this vibrant part of London.
You will be very close to some of London's best theatres, so if a musical or play is on your mind, book tickets for tonight as they usually start about 7:00pm or 7:30pm so you can get in an earlier dinner and then enjoy the entertainment.
Day 2 in London
It's Day 2 in London and this means we're in a different part of the city, taking in new sights and trying to cram in as much as possible so you can see the best things to see in London in 2 days.
Breakfast
The day starts with to-go breakfast from somewhere like Café Nero, which serves muffins, breakfast sandwiches and croissants for you to eat as you go.
The reason you're eating on the go-this morning is because you have a jam-packed day that should start early!
Morning
Spend your morning at the Tower of London, London's iconic fortress that has been used for everything from holding polar bears (seriously) to imprisoning people.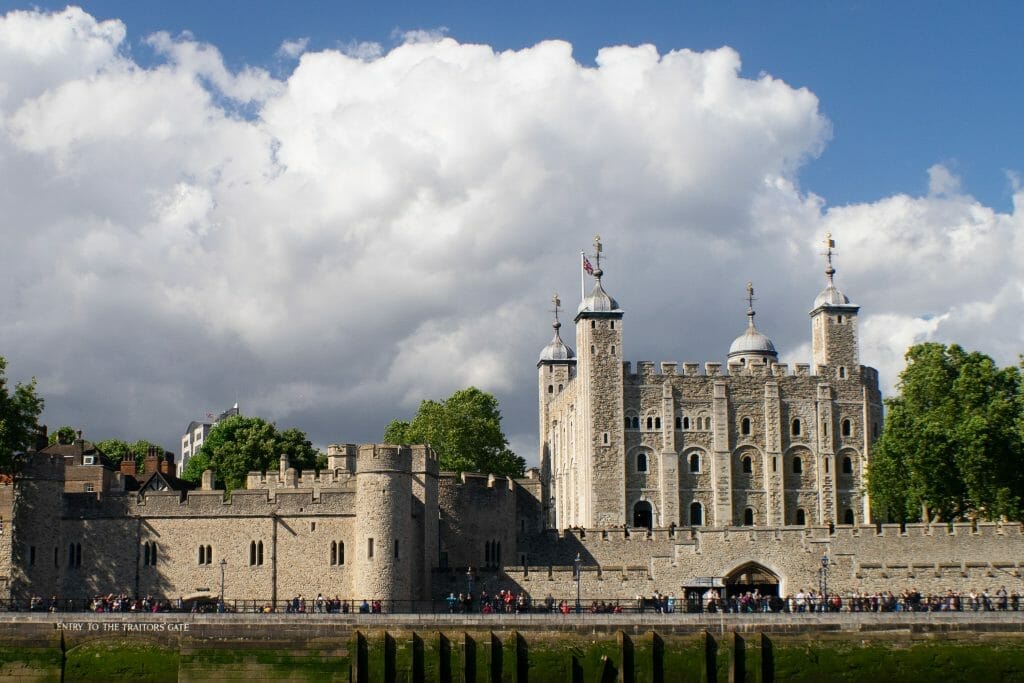 Take a free tour from a Beefeater, the iconic guards of the Tower who lives on-site and know its history inside and out.
Explore the medieval torture devices, the suits of armor, and most importantly, the Crown Jewels – the royalty's most prized possessions that are locked up in the Tower.
You can spend a good 2 to 3 hours at the Tower of London, which is why I suggest starting at its opening time (around 9am depending on the time of year) and getting a jump on your day.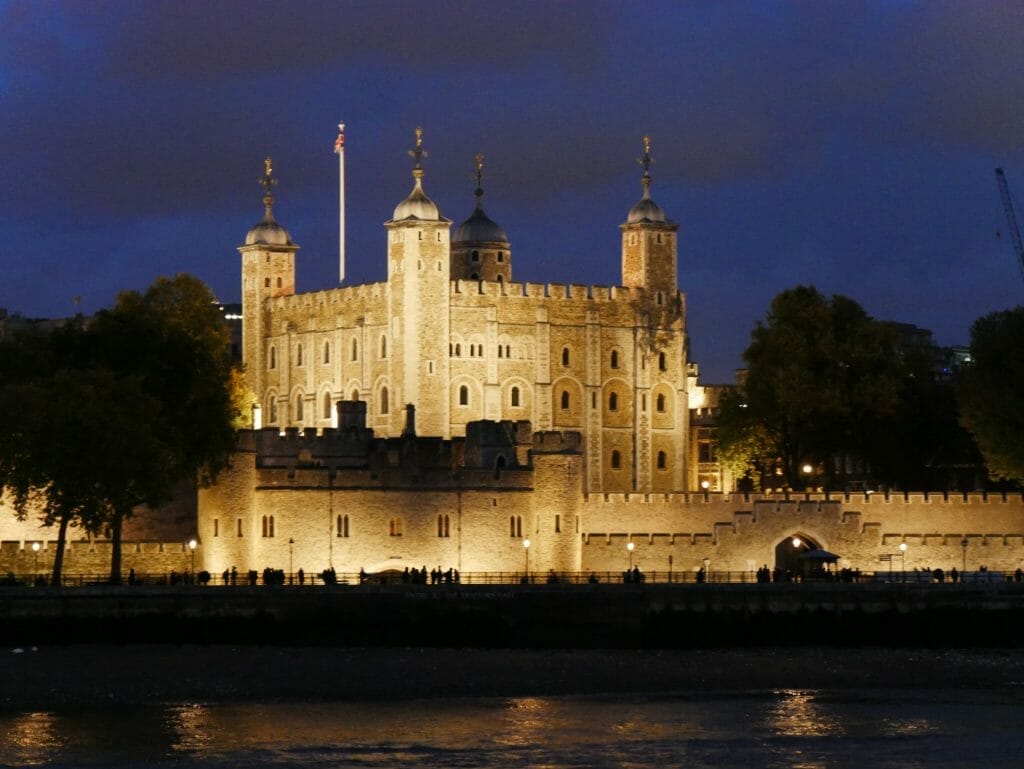 Late Morning
After the Tower of London, walk towards Tower Bridge and snap some pictures before walking over this famous London bridge.
Top Tip
Did you know? Tower Bridge is often mistakenly called "London Bridge," whereas the real London Bridge is a nondescript bridge that is definitely not the highlight of your trip!
Lunch
After you cross Tower Bridge, take a right and walk along the river until you come across London's best food market, Borough Market.
This is a fantastic spot for lunch because you can sample as many British foods as you want, including foods from around the world, and everyone can get exactly what makes them happy.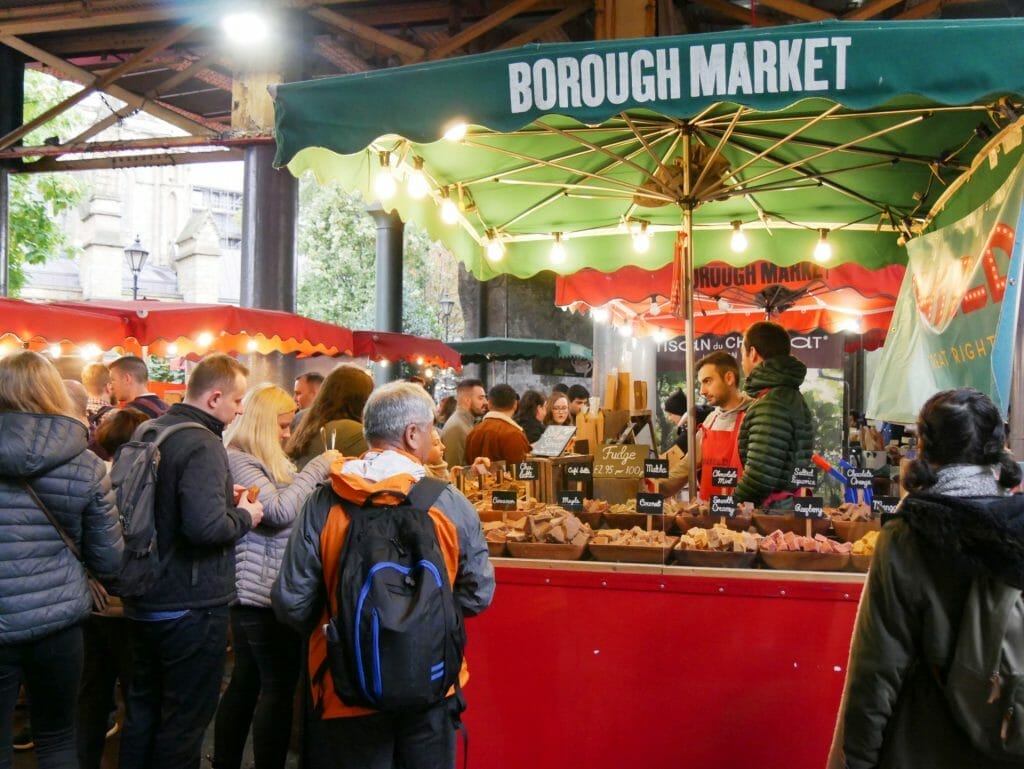 There are places to sit down if you can snag one, or you can just walk and talk as you munch your way through the stalls.
Afternoon
After lunch, keep walking along the river in the direction you were originally going, away from Tower Bridge, and you'll come across both Tate Modern and Shakespeare's Globe.
Either pop into Tate Modern, a free modern art museum famous the world over, or take an hour guided tour of Shakespeare's Globe (book ahead of time) if you're more interested in theatre.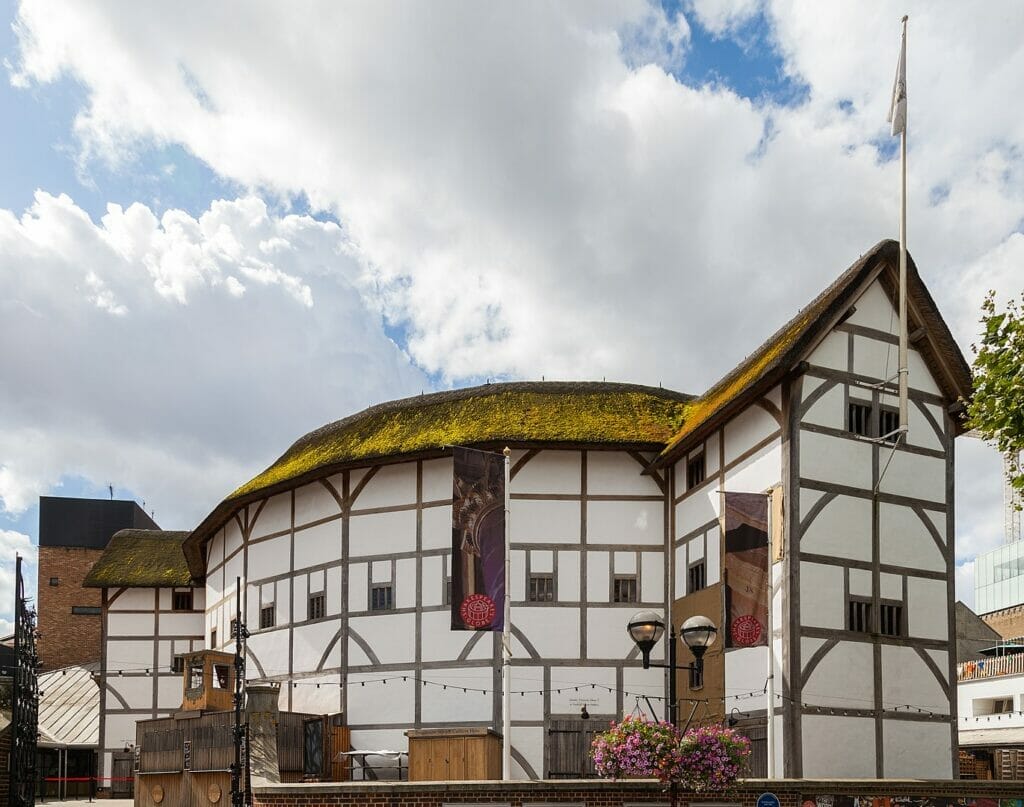 Both are amazing options and you can't go wrong.
Early evening
In the early evening, it's time to cross the Millennium Bridge, the bridge used in the iconic Harry Potter films where the dementors blow up London in the sixth movie (sorry, spoilers, but if you haven't seen them by now, that's on you!).
You'll run into St. Paul's Cathedral at the end of the bridge, a London architectural masterpiece designed by Sir Christopher Wren and an important symbol of the city's hope, past, and future.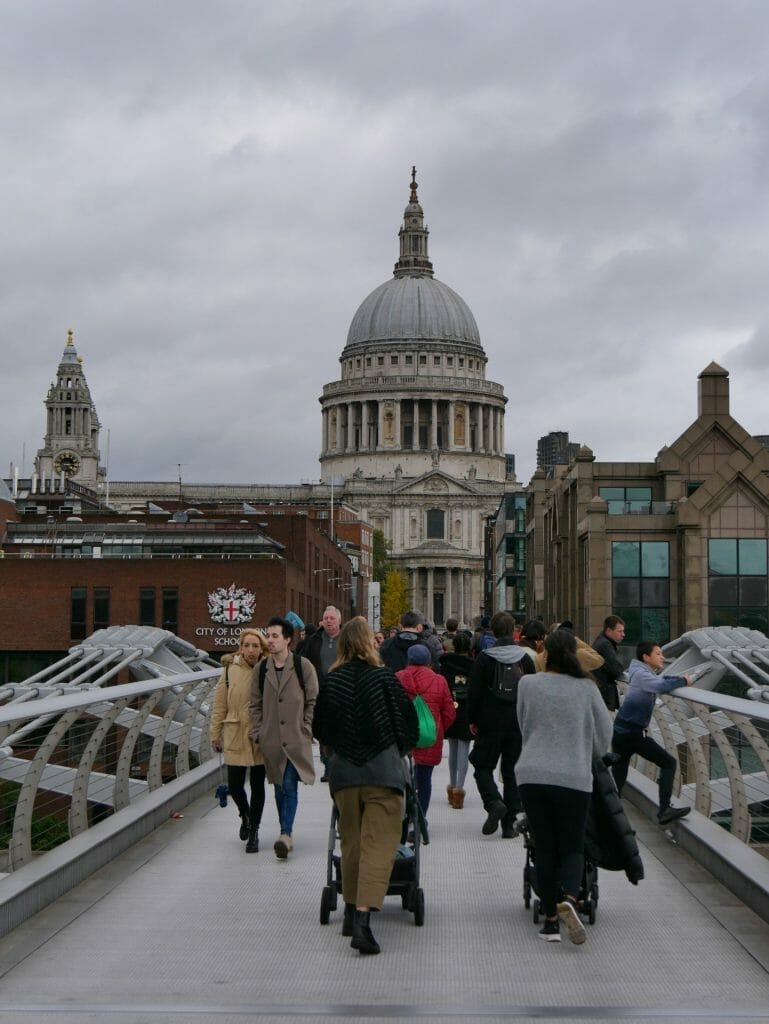 Depending on time here, you can enter as a visitor and spend time looking around, or you can simply admire the outside and sit on the steps appreciating the buzz around you.
Dinner
Dinner tonight is going to be at the Blackfriar, one of London's best pubs and one of historical significance due to the friary that used to be on-site.
This is known as one of the most beautiful pubs in all of London with a great atmosphere to go along with it.
After Dinner
Finish off your second day in London with a ride on one of the Thames Clippers boats, departing from Blackfriar Pier.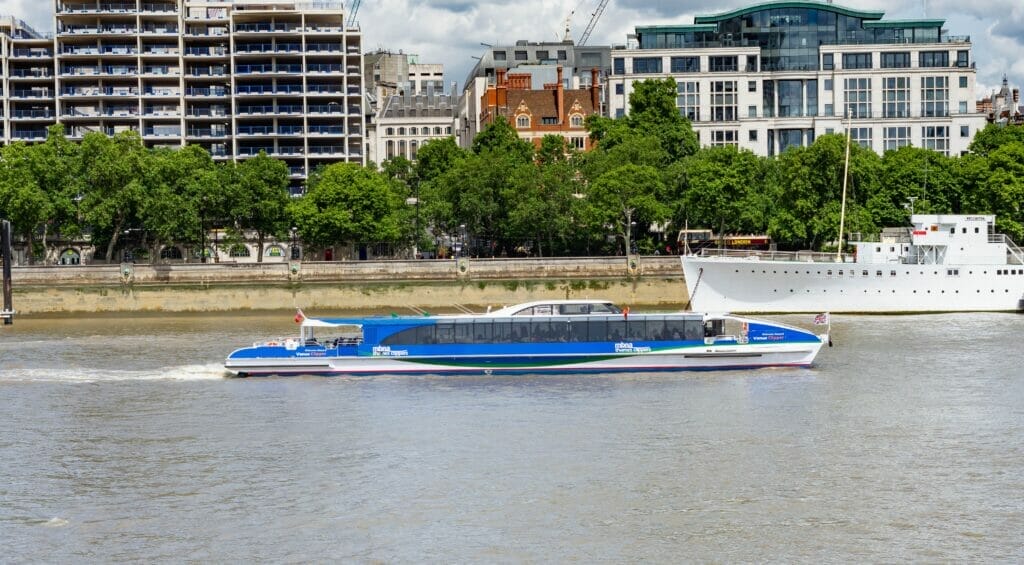 These boats are not accompanied by guided audio, but they are a fantastic and cheap option to take a cruise on the Thames and see London at night.
How to Get Around London in 2 Days
I've designed this itinerary so that you are primarily walking most of the day – not incredibly long distances, with lots of stops in between, but seeing London on your own two feet.
When it comes to getting to and from your hotel, check out my guide to getting around London, using the tube in London, and Oyster cards in London.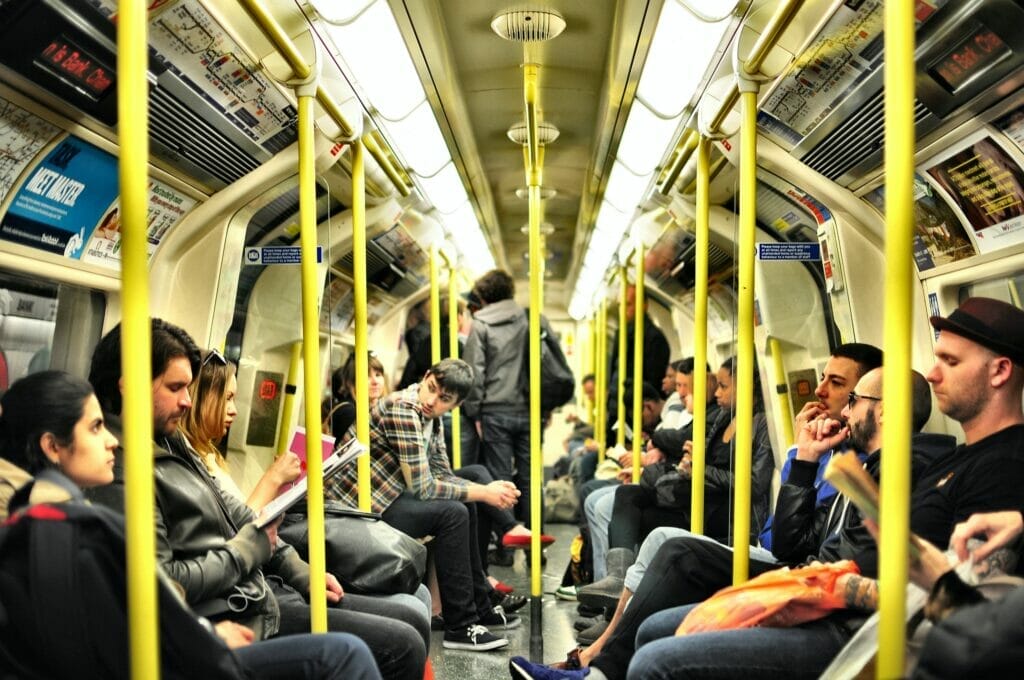 The tube and London buses are great options for those who are happy taking a spin at London's very safe public transportation, but if you have mobility issues or would prefer not to take public transportation, you can hail a London black cab or you can download the Uber app which also works in London.
What else should I not miss in London?
If you're visiting London soon, here's a very brief rundown of a few of my other favorites to make sure you don't miss anything!
UK Travel Planning Guide: the FAQs
🏥 Should I buy UK travel insurance?
Absolutely yes. Basic coverage is not expensive, and as a visitor you are NOT covered under the NHS. Compare policies and prices with Travel Insurance Master here, a big name in the travel insurance business, and cross that off your list.
🔌 Do I need travel adapters for the UK?
Yes, you do, otherwise you won't be able to plug in your electronics/phone/lifelines. I recommend this one, which is all-in-one so you can use it in other countries.
🚗 What do I need to drive in the UK?
The first thing you need to check out if you're planning on renting a car in the UK is this guide to driving in the UK for visitors – the roads, signs, and driving experience will likely not be what you're used to and it's essential to prepare yourself to stay safe and aware.
🛌 What's the best way to book hotels in the UK?
For UK hotels, Booking is the best site as it offers free cancellation on many properties. If you want an apartment, I always recommend VRBO over AirBnb.
📳 Will my phone work in the UK?
Yes – if you set it up right. Check out my guide on making your foreign phone work in the UK to ensure that you get the type of service you need.
🚿 Can I drink the water in the UK?
Yes, UK water is great and perfectly safe. But drink out of taps in any kitchen or use water fountains. Double check before drinking out of the taps in hotel bathrooms, though, as they may be on a different system.