This post contains affiliate links for which I may make a small commission to help keep the site running. You will not be charged extra for these items had you not clicked the links. Thank you for your help to keep the site running!
There are so many London travel tips that we could be here for a million years talking about them, but after 10 years of living in or near London as an American, I've finally broken it down to the top 49 travel tips for London (yes, it's a lot, but you'll thank me later).
These travel tips in London range from everything to culture tips to travel insurance in the UK to transportation tips in London to what to pack for London, but rest assured that after reading you'll be even more prepared to plan a wonderful and memorable trip to this amazing multicultural city.
GET A

FREE

LONDON INTRO GUIDE and ACCESS TO MY FB GROUP
Start your planning with this "Intro to London" guide and access to my London planning Facebook group!
The Absolute Must-Knows (from a Londoner)
Hey! Want more honest UK tips and planning advice? Click here to join my London and UK Travel Tips Facebook group, where I can answer more of your questions!
1. Use Nannybag to Store Your Luggage
Whether you're staying at a hotel or AirBnb, there may be times before or after check-in when you want to store your bags somewhere so you can enjoy London attractions (many don't allow you to bring full suitcases).
To find safe places throughout the city to keep your luggage while you sightsee, use Nannybag.
They're cheaper than the train stations and come with full luggage protection and safety seals so you can rest easy knowing that your belongings are being looked after by trustworthy people while you squeeze as many hours out of your London trip as possible.
To check out Nannybag, click here.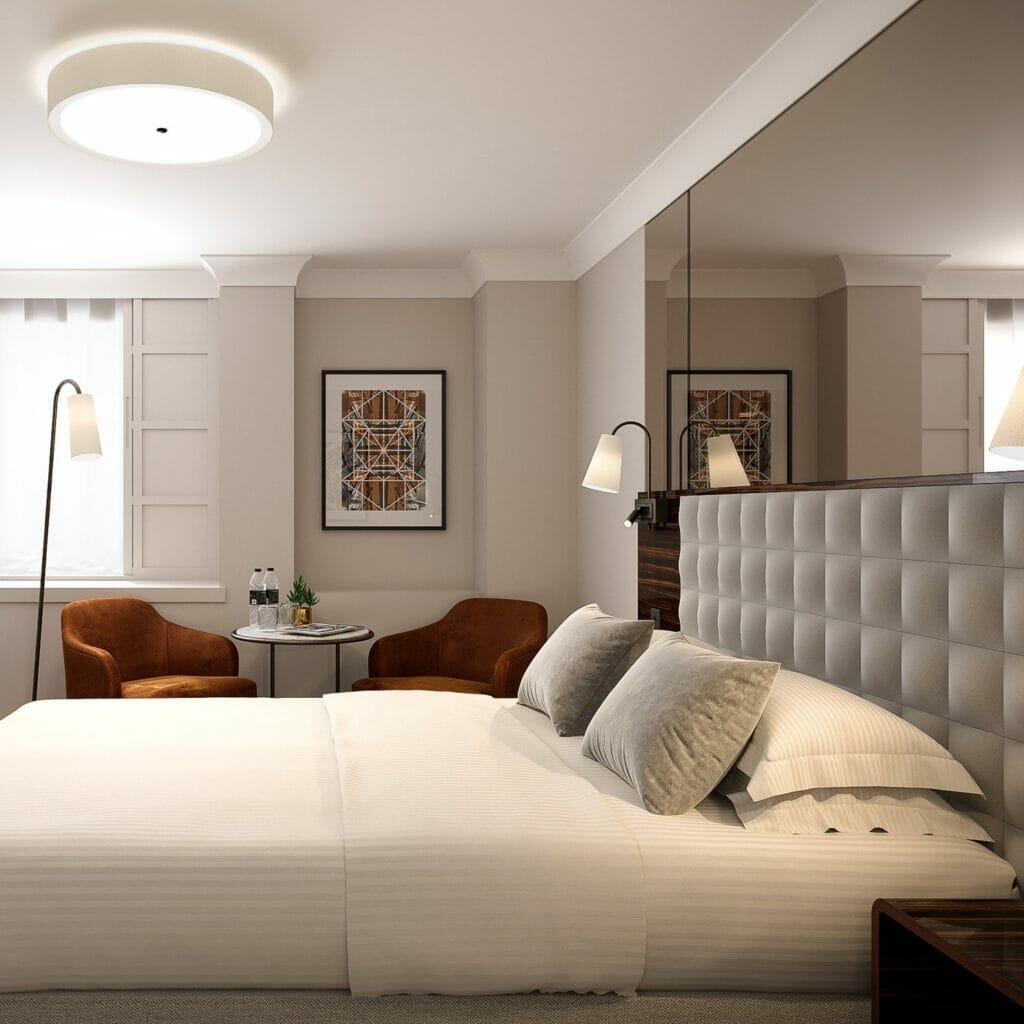 2. When Booking Flights, Consider Transportation Costs to and from the London Airport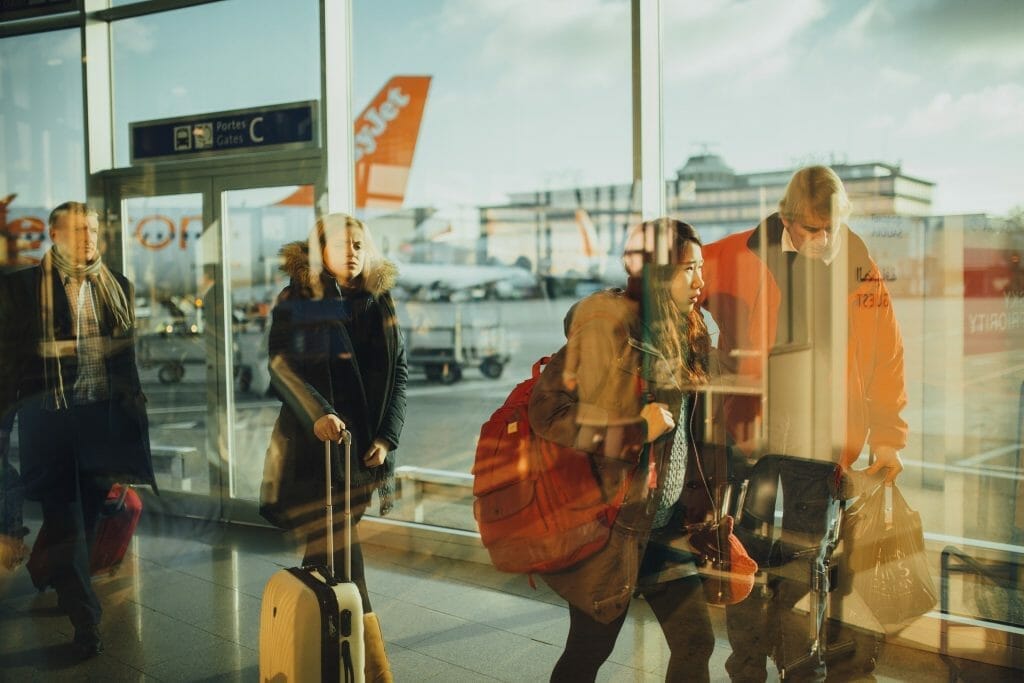 People often ask, "which is better, Heathrow or Gatwick?" and the truth it: it depends on where you're staying!
If the cost to fly into one is over $100 difference, then usually you're best off going with the cheaper one.
However, if there is a smaller amount of difference in cost, make sure to calculate how much it will cost to get from each airport to your specific hotel or AirBnb.
Even if the flight to one airport is $30 cheaper, you might find that the cost to get from that airport to your hotel is $30 more than the other airport, suddenly making it a moot point and difference.
IMPORTANT: are you coming to the UK from abroad?
In case you're reading this from outside the UK and will be a foreign visitor here, you need to know these 2 things to stay safe and save money.
Travel insurance – you need it when going overseas! I use

this site

to get the best quotes and purchase my packages from. Do not skip this – having medical coverage abroad as well as other coverage in case of missed flights, lost luggage, etc is essential. As I said, I have never gone wrong using

this site

.
3. Location is Everything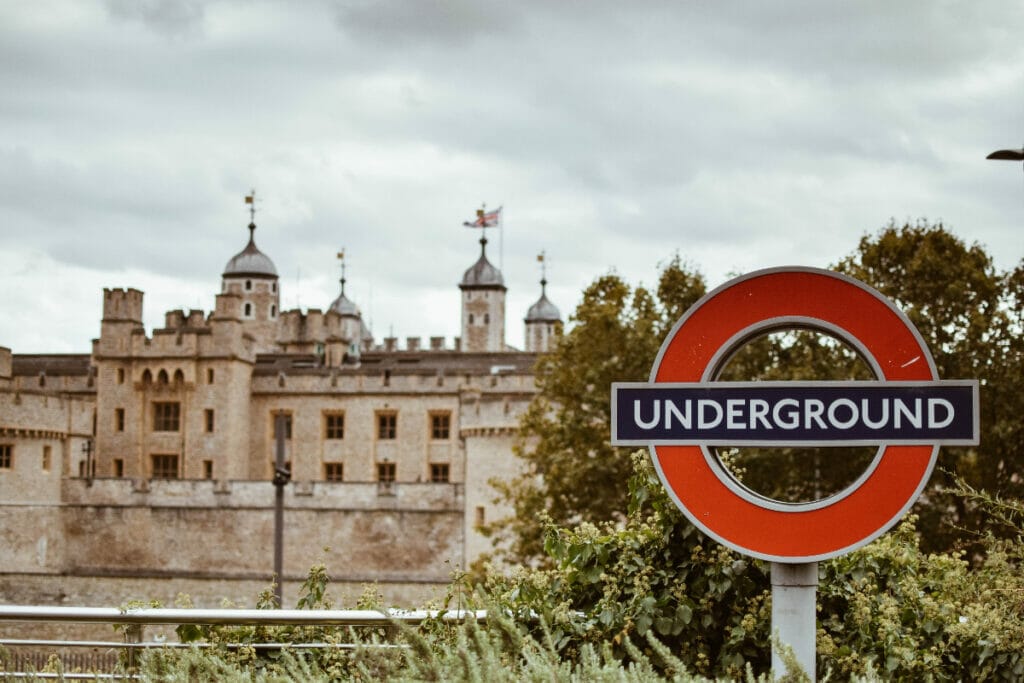 I have a whole guide on the best areas to stay in London, because there are a lot of amazing locations, but I'm writing this tip for the majority of travelers who might be budget-conscious and wondering about staying further out of the city and "commuting in."
While this might be a good idea in some smaller cities, the sheer size of London means that it's often not a good idea.
If you stay a 40 minute train ride away from Tower Bridge Station, for instance, you might think, "ah, I can brave that every day".
But what about when you want to go to the other side of Zone 1, to see things like Kensington or Notting Hill, which can be quite the long trek during peak hours on public transportation?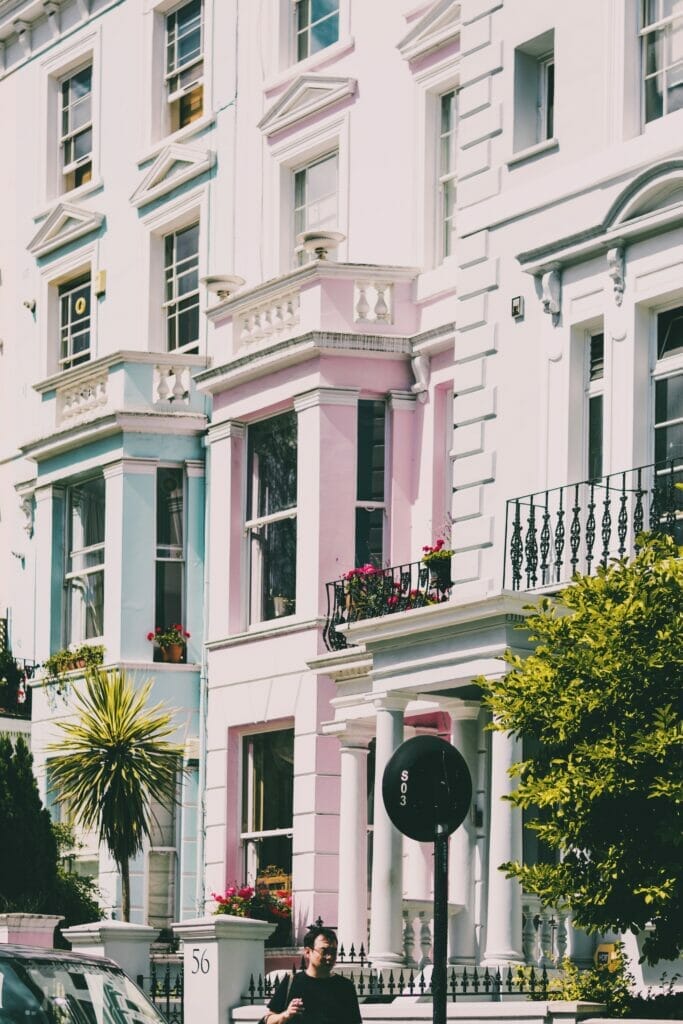 Now you're not just 40 minutes away, but maybe twice that!
Try to stay within Zone 1, if possible, and failing that, Zone 2 – you don't want to waste your time in London to save a few pounds.
Save them elsewhere in your trip and choose a better location.
4. Download Offline Maps and Write Address Down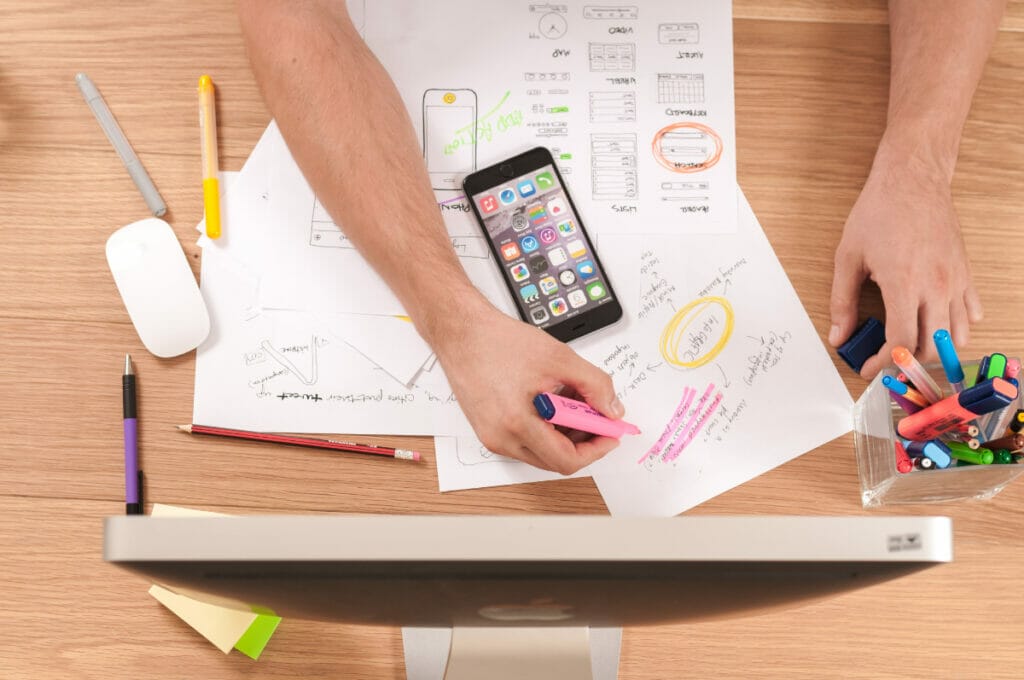 Sometimes, our phones go kaput, the battery dies, it says you have 50% left but actually you have 0 left.
In this instance, make sure you carry around the address you're staying at written down somewhere, especially if it's an AirBnb.
This way, you could tell a taxi driver or ask a passerby to help you navigate your way back even if you can no longer rely on your phone.
It's also a good idea to have an offline map downloaded of London that doesn't require 3G or any sort of data to access, as you never know when that might drop, you run out, or don't get signal.
5. British Tipping Culture (= none)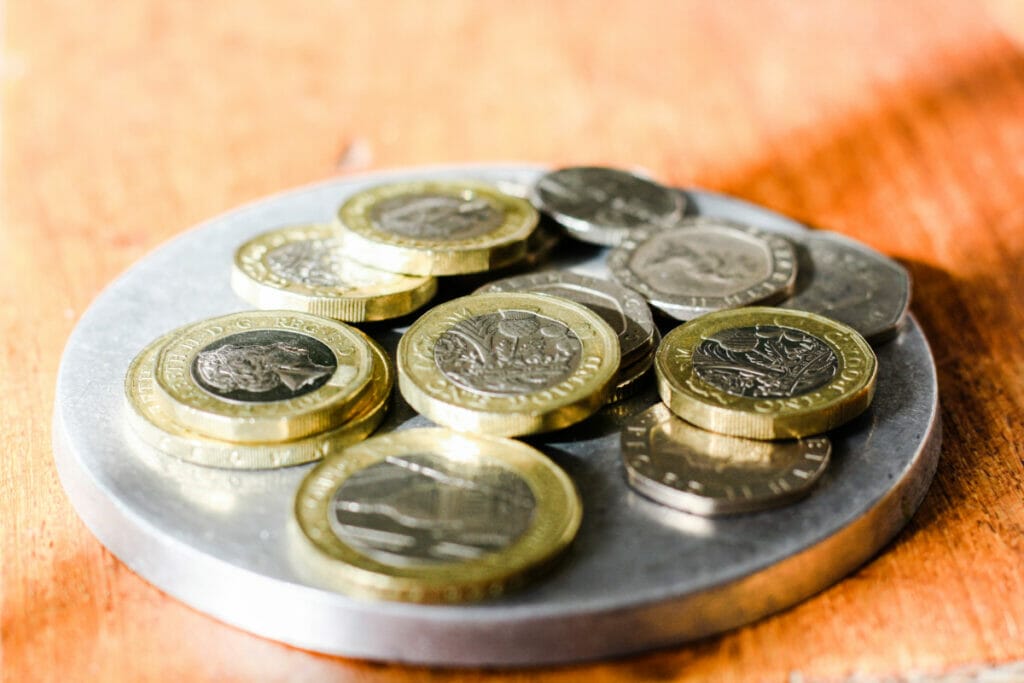 Coming from the US, British tipping culture was weird to adjust to because there really isn't one.
Often, a restaurant might already add in a "service charge" to your bill (basically the tip), and other times they won't, but you're never obligated to leave anything extra than your actual bill.
If you do want to, closer to 10% is seen as standard.
The 20% USA tipping percentages will be welcomed by your server, of course, who will feel lucky to be serving Americans that day who didn't catch the memo on tipping culture in the UK, but it's not necessary.
6. Don't Take Unlicensed Vehicles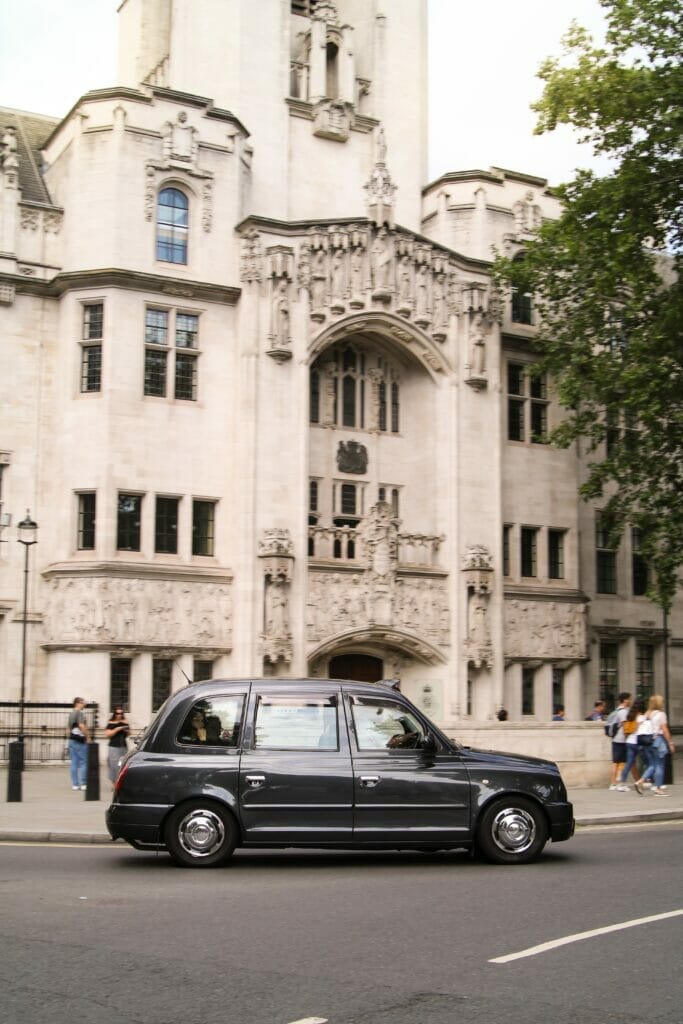 Whether it's a rickshaw in Leicester Square or an unmarked cab that approaches you to see if you need a ride somewhere, don't get in unlicensed vehicles offering to take you anywhere!
When you hail a taxi, you will see its licensing paperwork in the window and it won't just be a plain, unmarked, car.
There are scams and other nefarious things run by people using unmarked cars that you didn't book, so never get in one.
7. Map Out Your Day by Zones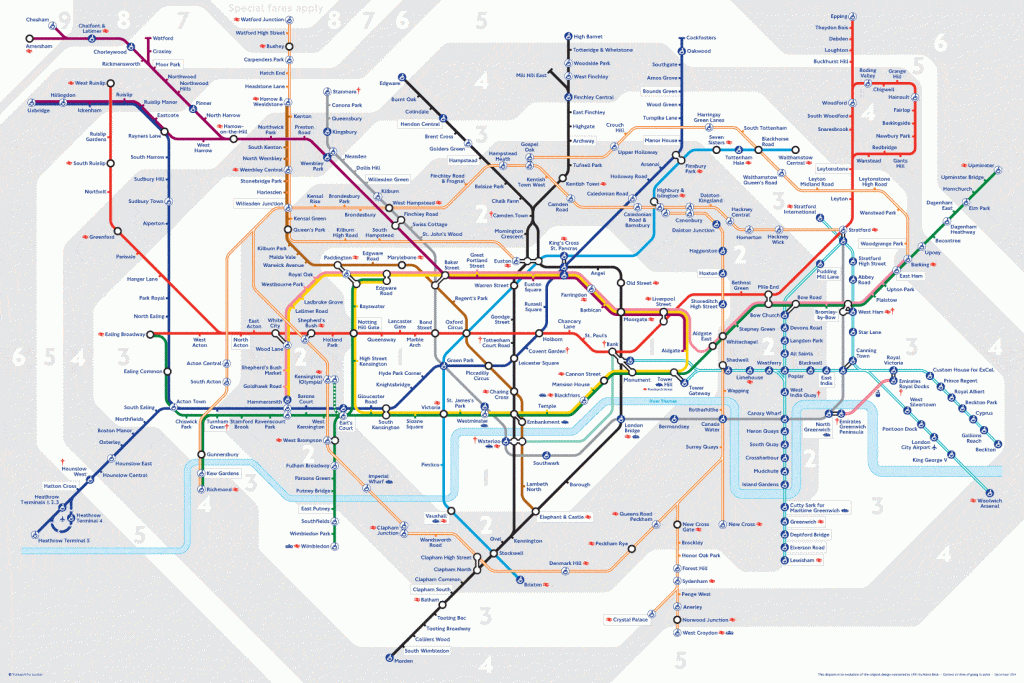 Because London is so big, one of my best travel tips in London is to map out your day by doing attractions that are in the same area at the same time.
It sounds obvious, but people lose sight of this when they start looking at ticket slots or randomly booking West End tickets, dinner reservations, and more.
You will waste so much time just going back and forth from your attractions.
When I plan London itineraries for people, I always do my best to group by area, because that means more time actually enjoying London.
8. Use an Oyster Card or Contactless Card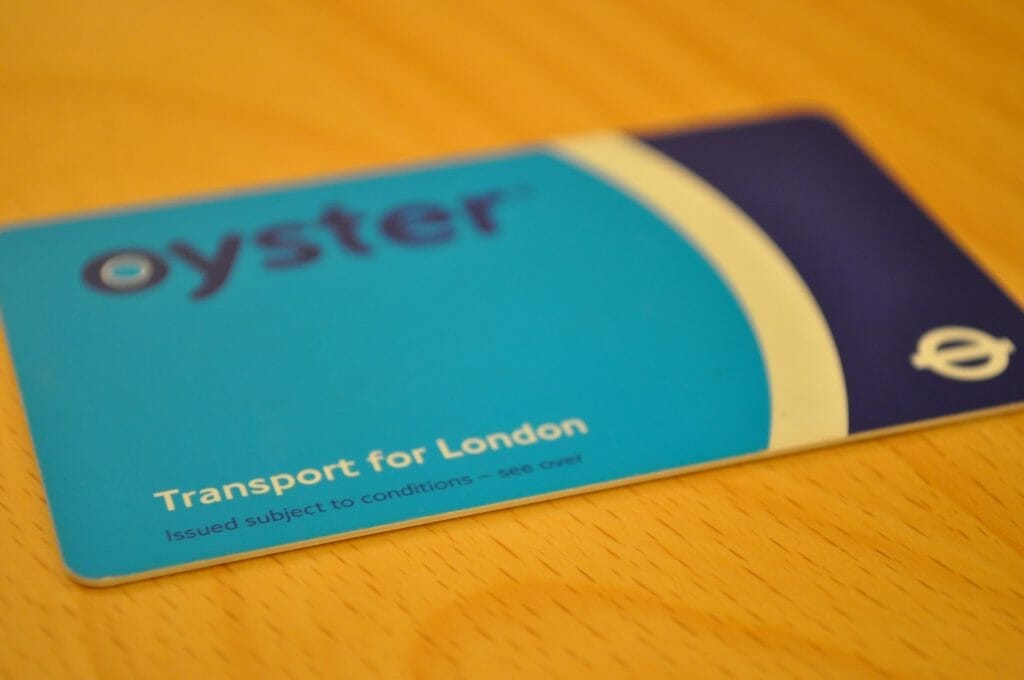 Never get a single ticket or paper ticket for the tube.
You'll pay almost twice the amount if you do that than if you used a contactless card or purchase an Oyster card (more on Oyster cards here).
I've got a full guide on using the London Underground to check out.
9. Get fish and chips from a "chippy"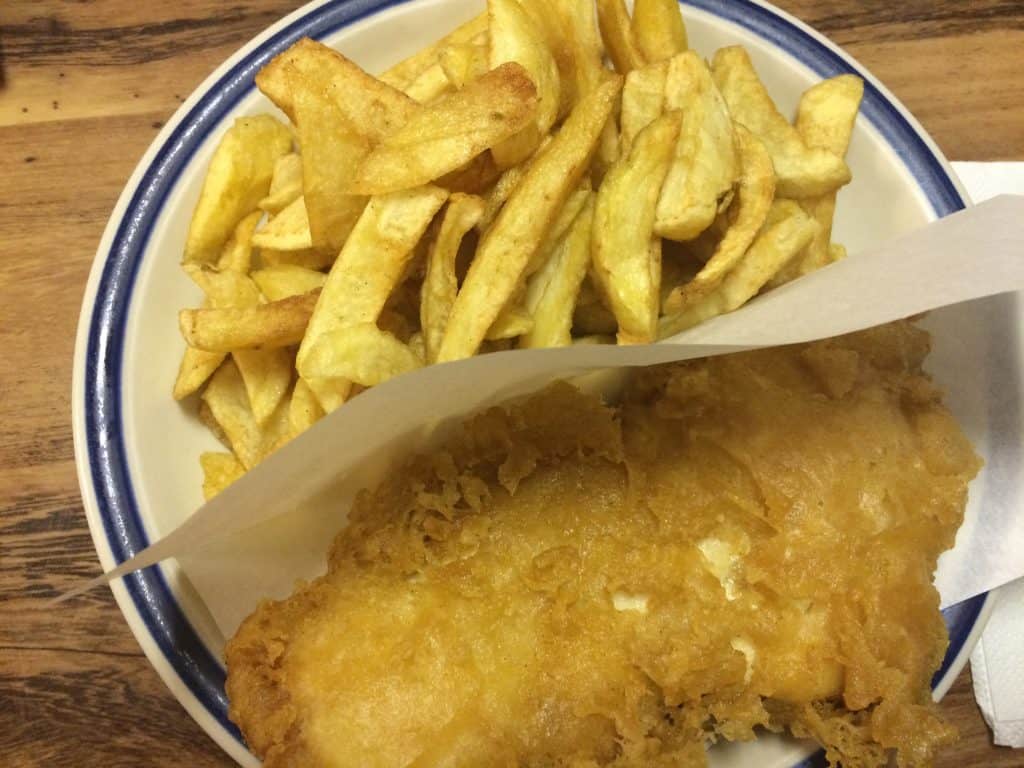 A lot of people think of fish and chips and pubs together, but for the best fish and chips, try visiting a "chippy," which is like takeout fish and chips.
They specialize in fish and chips, meaning the fish and chips you get here will be usually fresher and made with a more authentic technique of the classic fish and chips you're after.
10. Ride Boris bikes through a park, not on the road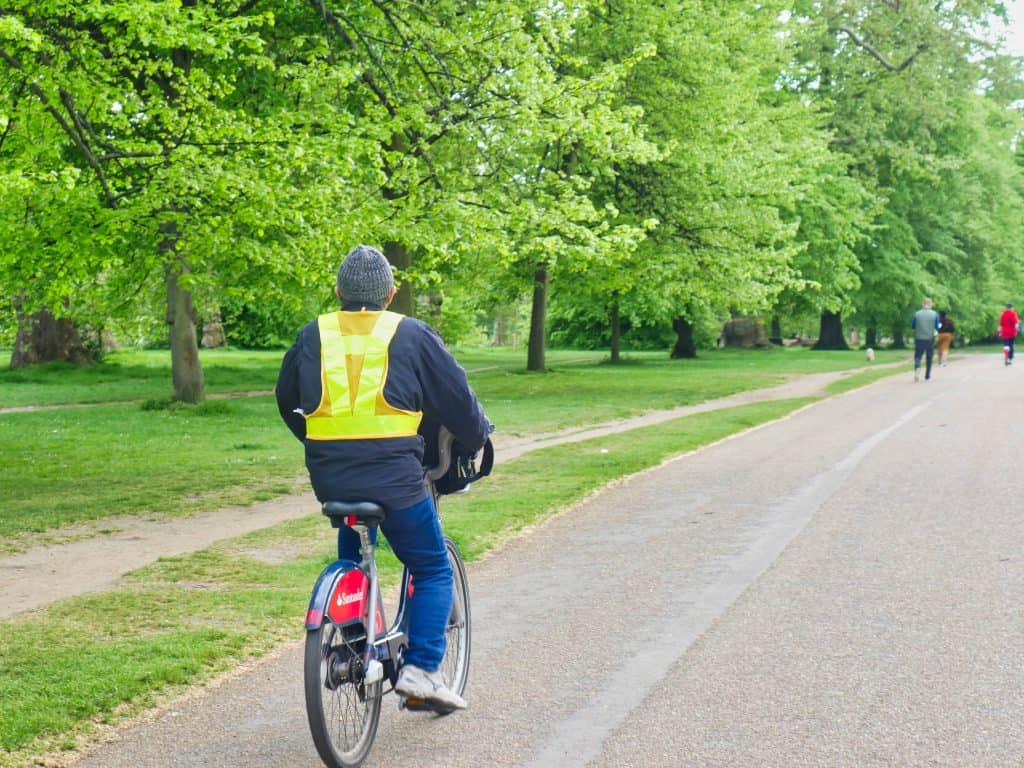 London has bikes that you can ride as a visitor, renting from pods around the city, and you might see photos of visitors merrily biking through way through London streets, smiling.
I would highly, highly recommend against cycling in London if you're not a Londoner.
You can rent one, and use it in a park, like Hyde Park, which allows them.
This way, you get your (safe) cycling on without worrying about getting run over because you looked the wrong direction or just have no business trying to navigate London streets a a visitor on two wheels.
11. Stand on the Right, Pass on the Left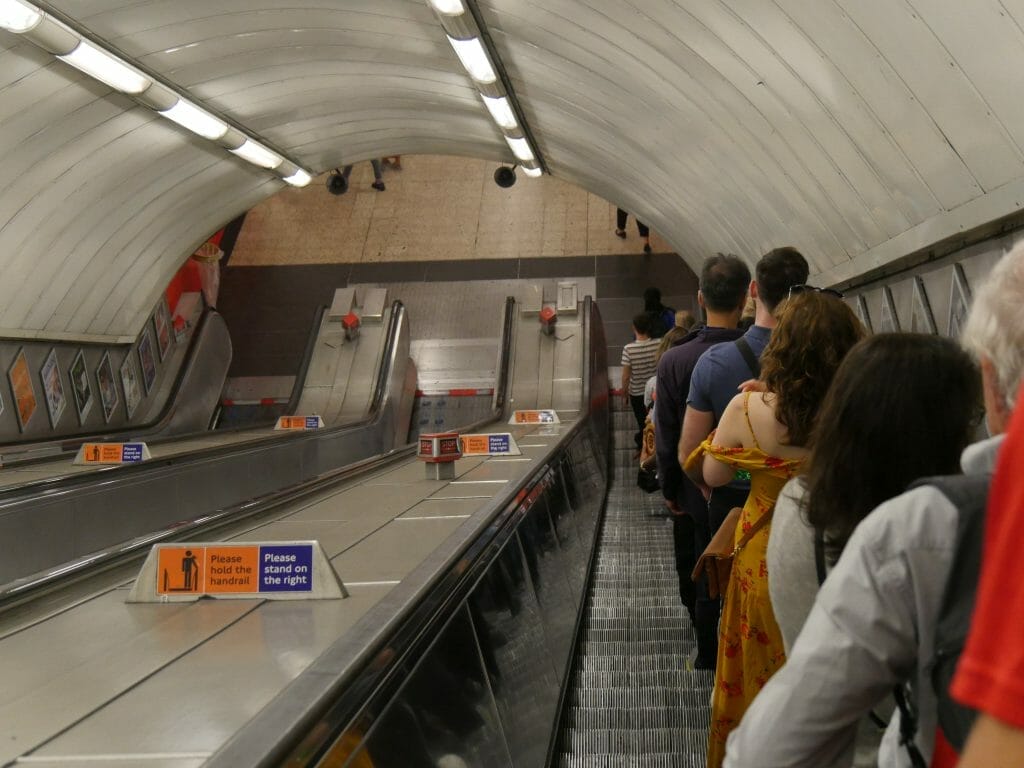 When you're going up or down the tube escalators, always make sure to stand on the right side and let people pass you on the left – no exceptions!
12. Skip the Wax Museum and the Aquarium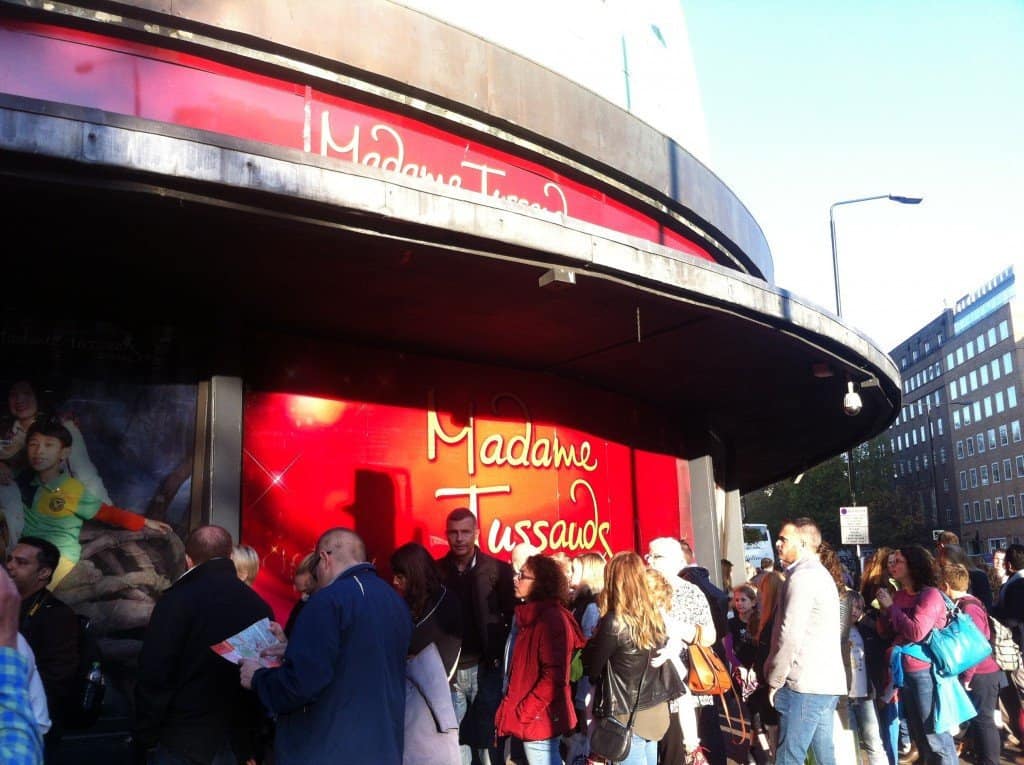 There are a few London attractions that I don't feel are worth it, and those include Madame Tussaud's Wax Museum and the London Aquarium.
The aquarium is not notable or really a must-do unless you're trying to pass the time with young kids, and Madame Tussaud's has locations all around the world – you're better off going to one in a city that has less history and culture to explore.
13. Get the London Pass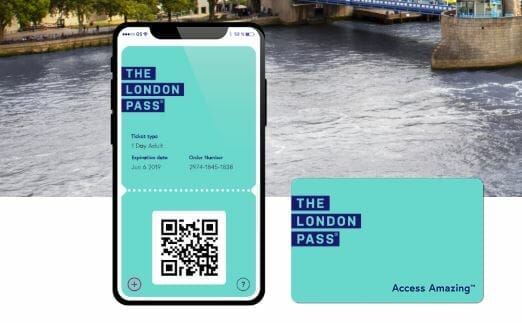 It's always hard to know if city passes are worth it.
The London Pass is a visitor pass that includes entrance to multiple sites, and I have a full breakdown of whether the London Pass is worth it here.
In general, if you are planning a jam-packed trip, the London Pass is usually worth it and will help you see even more while not spending as much money.
14. Eat Lunch at the Street Food Markets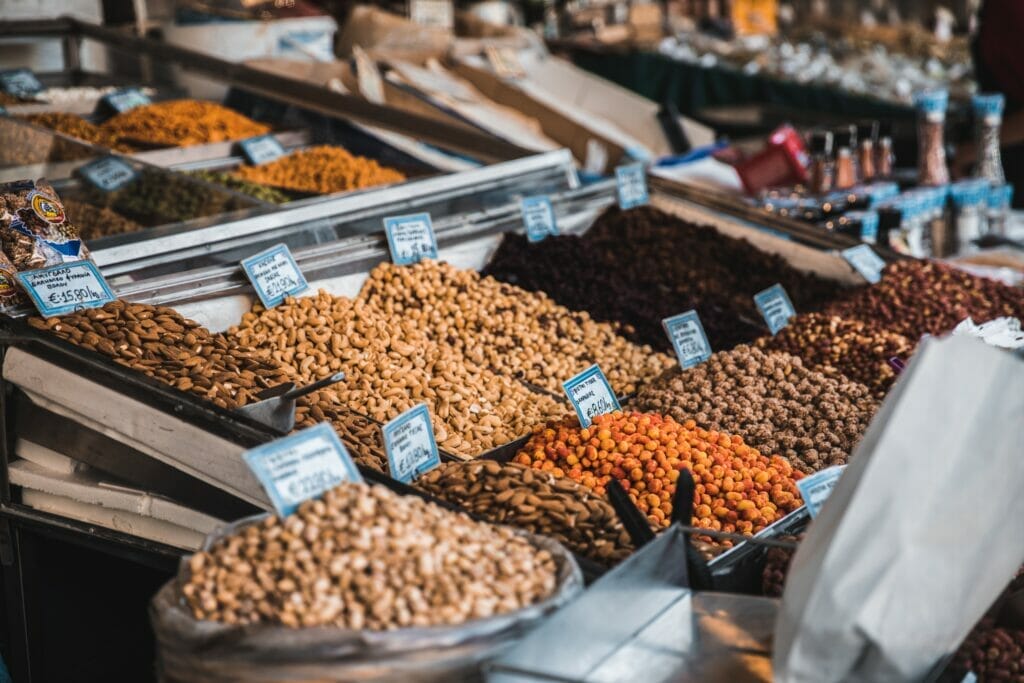 Lunch is always an awkward meal while out sightseeing.
Do you want to have a full sit-down meal, do you try and pack sandwiches, etc?
For me, one of the best ways to eat lunch in London is to take advantage of the street food markets.
Of course you have markets like Borough Market which is the best food market in London, but don't forget about others like Camden Market, or even Leather Lane Market in Farringdon which is a more local food market offering up some really delicious options at cheap prices.
15. Try a Mid-Level Afternoon Tea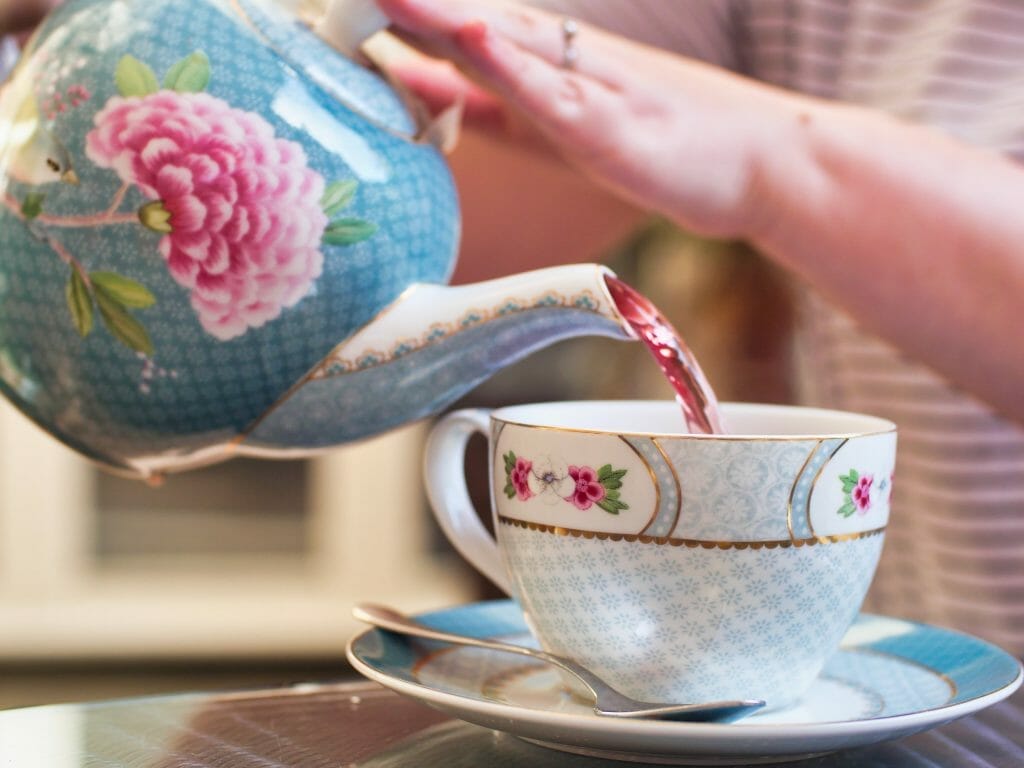 If your life's goal has been to have afternoon tea at the Ritz, by all means, don't let me stop you.
However, if you're open to different afternoon tea options in London, then I highly recommend you go with a "mid-level" one, which is to say, not one of the cheapest and not one of the most expensive.
My favorite mid-level afternoon tea is the afternoon tea at St. Ermin's Hotel.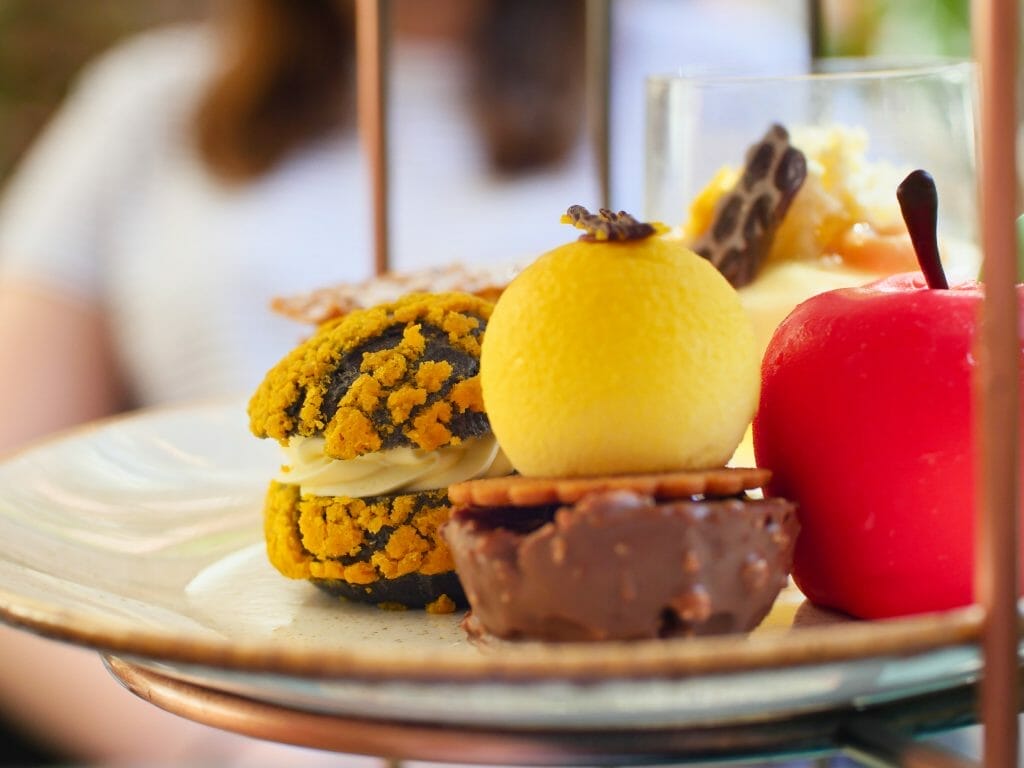 It's still a classic afternoon tea experience, which sometimes you miss out on with the cheapest options, but I find that the most expensive ones, like the one at the Ritz, has become a bit touristy and actually lower quality in terms of taste than the mid-level ones because they feel the atmosphere makes up for it.
16. Don't Walk with Your Phone in Front of You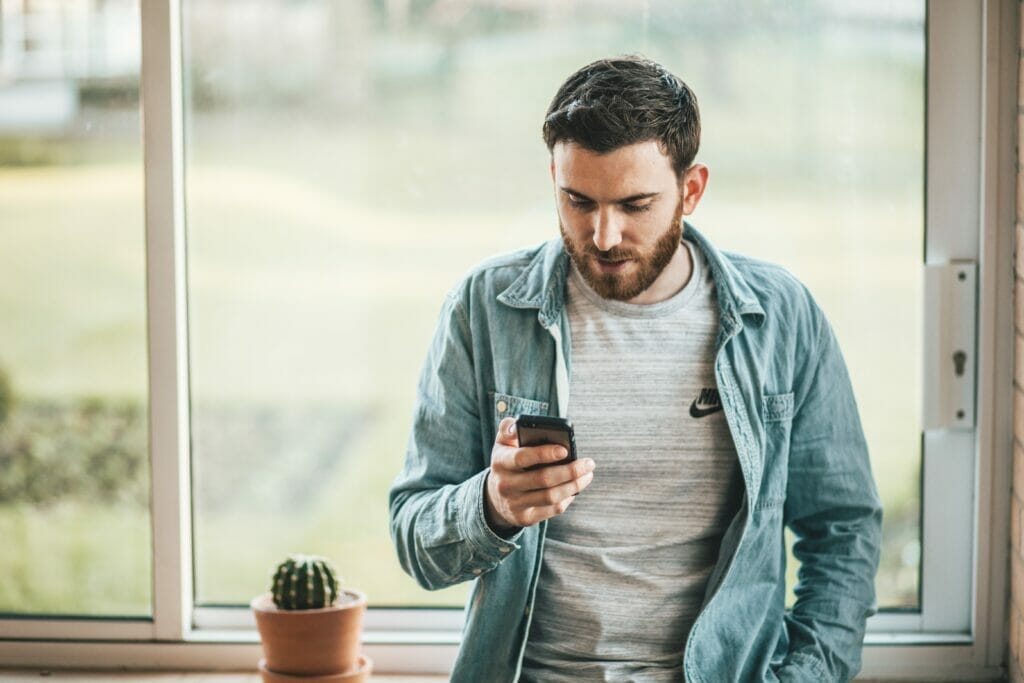 London is relatively crime free when it comes to visitors, but one of the most popular crimes is phone snatching, often by a person riding a moped.
They target anyone who is basically holding their phone up out in front of them to look for directions or look something up, particularl if you're right on the edge of the road.
If you do need to use your phone to look up directions, step away from the curb and head closer to a building, or step inside a building if you can.
17. Bring Waterproof Walking Shoes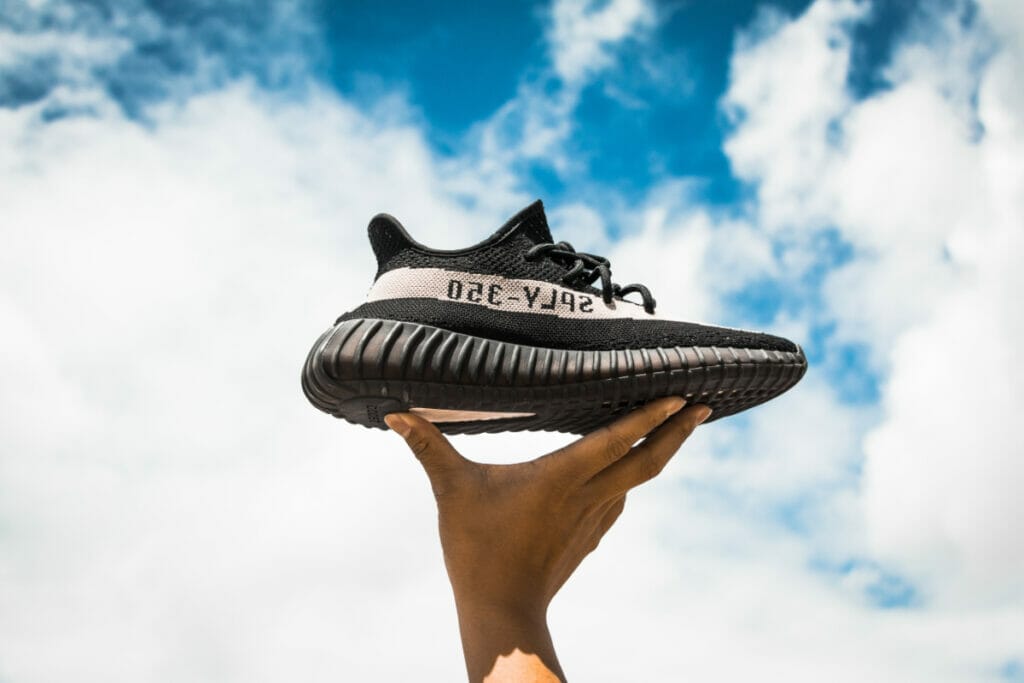 The weather in London is completely variable, but one staple most of the year is the chance of rain.
When it does rain, it's often drizzly, not huge thunderstorms, which means it could just be happening off and on all day.
You don't need rainboots, but waterproof walking shoes are a fantastic idea, especially in the winter time.
18. McDonald's has free bathrooms, and pubs have them if you buy a drink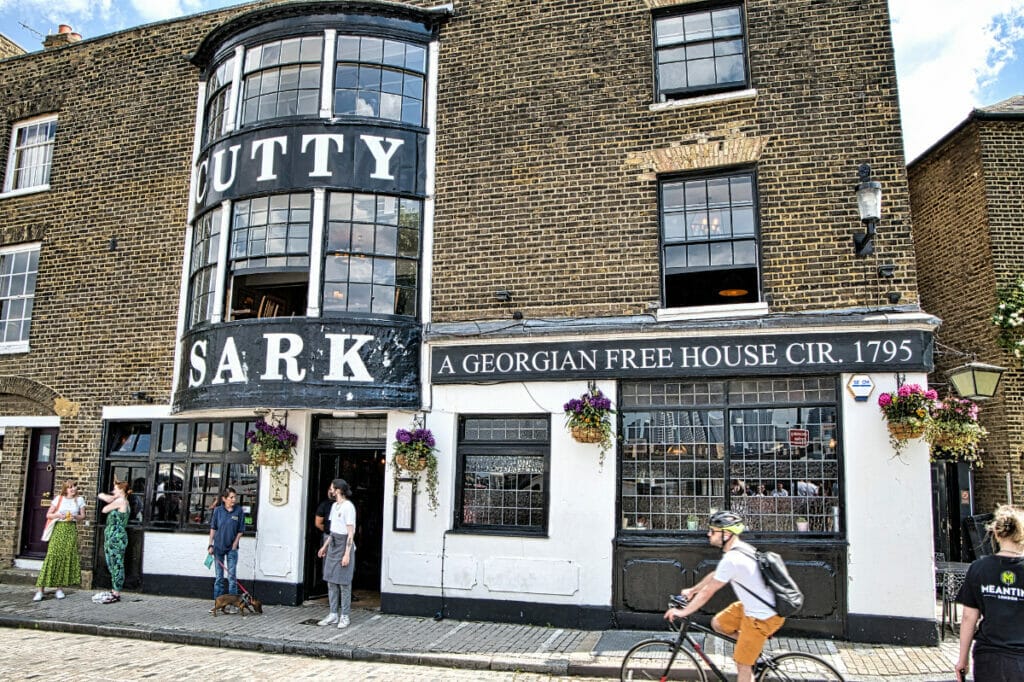 Finding bathrooms (or as they say, toilets) in London can be tricky, but what I usually do is look for a McDonald's, which will have free bathrooms, or stop into a pub and buy a soft drink or similar for someone in the group and then go and use the bathroom.
19. Book West End Tickets either Far in Advance or on the Day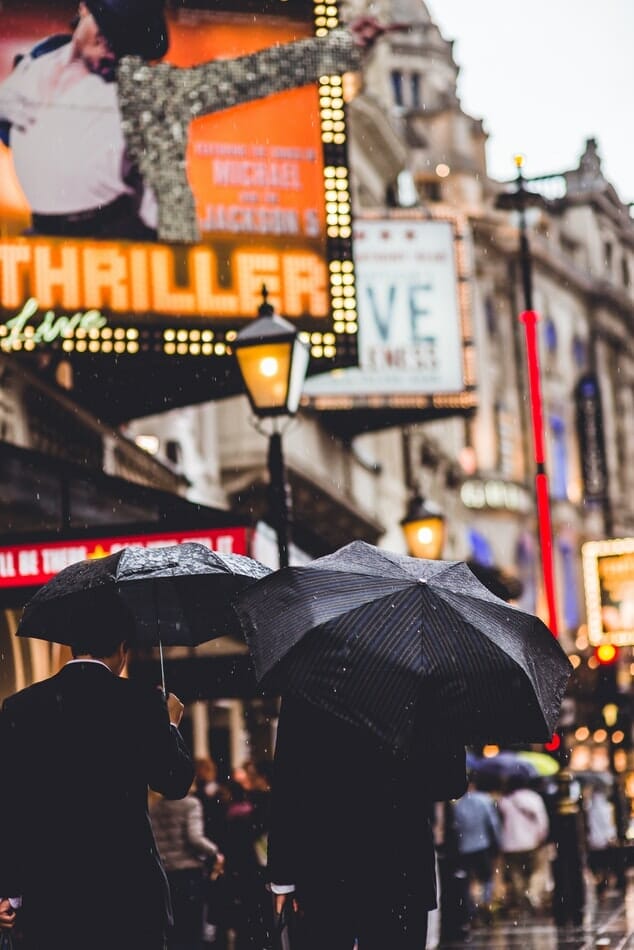 There are two ways to find the cheap West End tickets, and that is booking them far in advance from somewhere like London Theatre Direct (as the closer to the date, the less expensive ones are usually all purchased), OR if you want really good seats but don't want to pay full price, then you can chance it on the day.
There are a few booths across London, the Leicester Square one being the most famous, where you can get discounted theatre tickets the day of the show for many West End performances.
Of course, this doesn't fit into everyone's schedule or planning-crazed mindsets (hello, that's me), so just know if you do have a show in mind and want cheap tickets and don't mind sitting high in the balcony, try to snag them as soon as possible from London Theatre Direct.
20. Use "999" as the Emergency Number
The emergency number in the UK is "999," so program that into your phone or write it down somewhere in case you run into trouble.
21. Don't Bring Hair Dryers or Straighteners
Particularly for American readers, do not pack hair dryers or straighteners!
"But how will I straighten my hair?" you ask.
Well, you will buy a cheap one on-site from somewhere like Boots!
The reason is because the voltage of the UK and the US is different, with stronger voltages in the UK.
This means that many of your hair heating tools could catch fire if used in the UK if they don't have a built-in converter.
You're on vacation, so put your hair up or use the hotel's hair dryer or just purchase a cheap one when you get here to avoid ruining any of your expensive tools, your hair, or your hotel room.
22. Get a Credit Card without Extra Fees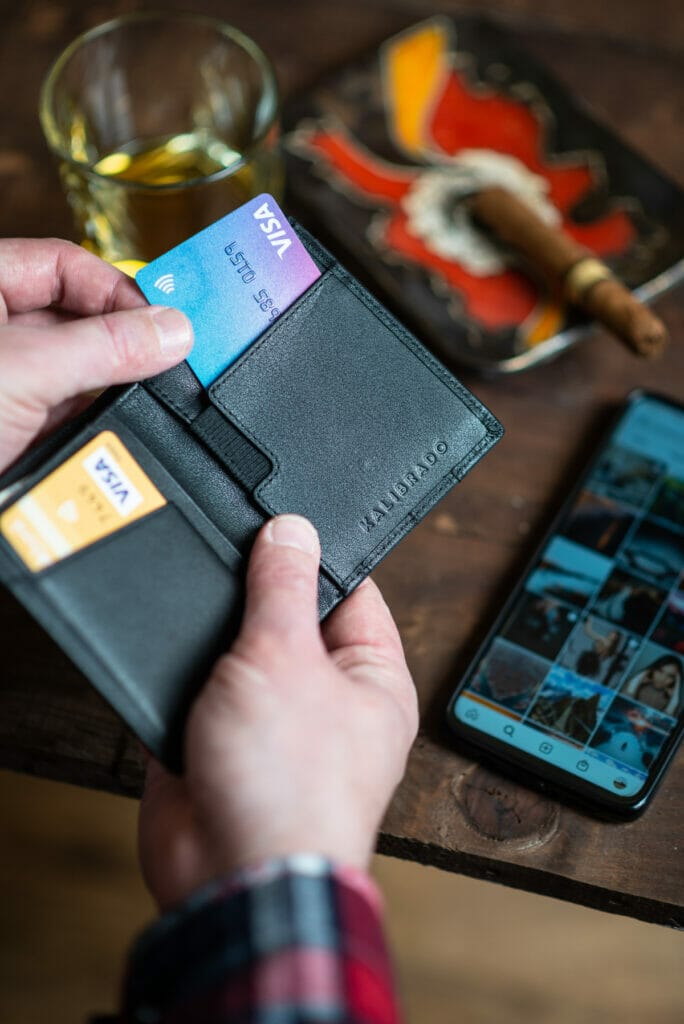 It's usually possible to just alert your bank that you're going abroad and using your card overseas, but have you thought about getting a card that has no additional fees for being used abroad?
You're still going to have to contend with fees related to the differences in your home currency and the pound, but there are some credit cards and debit cards designed specifically to not hit the international traveler with additional fees, and if you have enough time before your trip, it's worth looking into.
Gone are the days of traveler's cheques, and in fact gone are the days of being able to pay cash everywhere.
A lot of the world has become card-driven, so making sure you have the right one for traveling can do wonders for your budget.
23. Bring an Adapter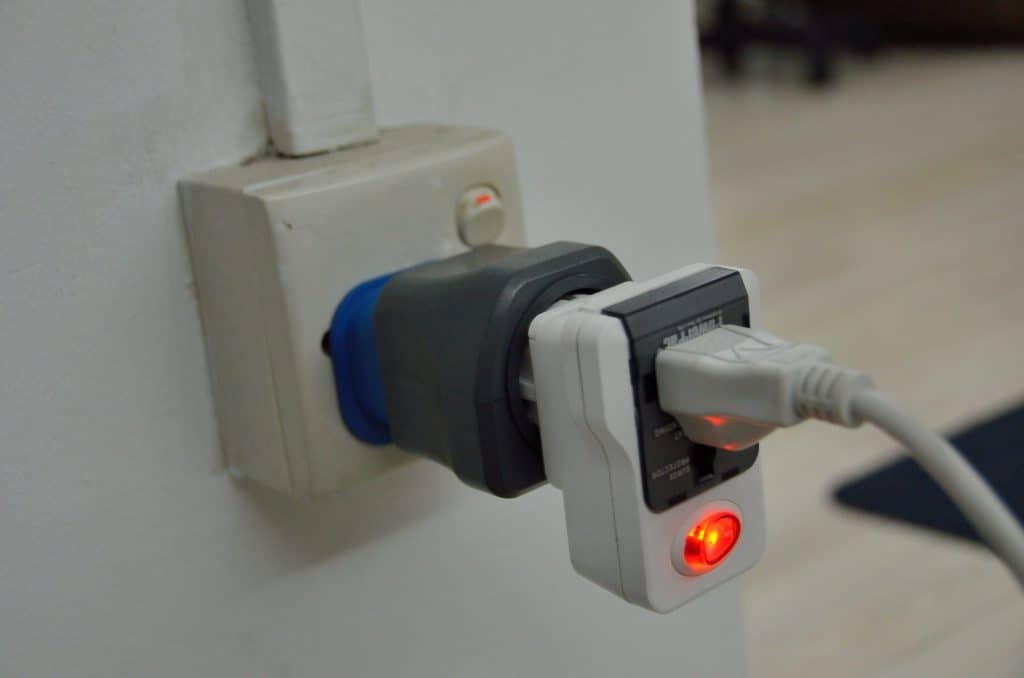 An adapter, a physical item that allows you to plug your chargers that use American, European, or other plugs into a UK outlet are essential.
You can buy them in the UK, of course, but it's much easier to have them when you arrive in case you need to charge your phone first thing.
You're not fitting your plug into a UK outlet without one of these, so add it to your must-haves!
24. Leave the Money Belt at Home
I was reading a Rick Steves book from possibly 2015 or 2016 the other day, and he mentions wearing your "money belt" while in London.
I think there was a time when international visitors, particularly from the US, approached European travel with their "money belts" (meant to put your money and valuables in and hide it around your waist under your clothes), but those days are long gone.
Sure, if you want to and it makes you more comfortable, then go ahead, but it's really not necessary in London.
Think of how you would pack, dress, or carry your valuables while in a big city like New York or Toronto, and then do that.
For most of us, it just means being aware of our belongings and using bags that are easy to keep close to us and keep zippered up.
25. Look Both Ways (and again) Before Crossing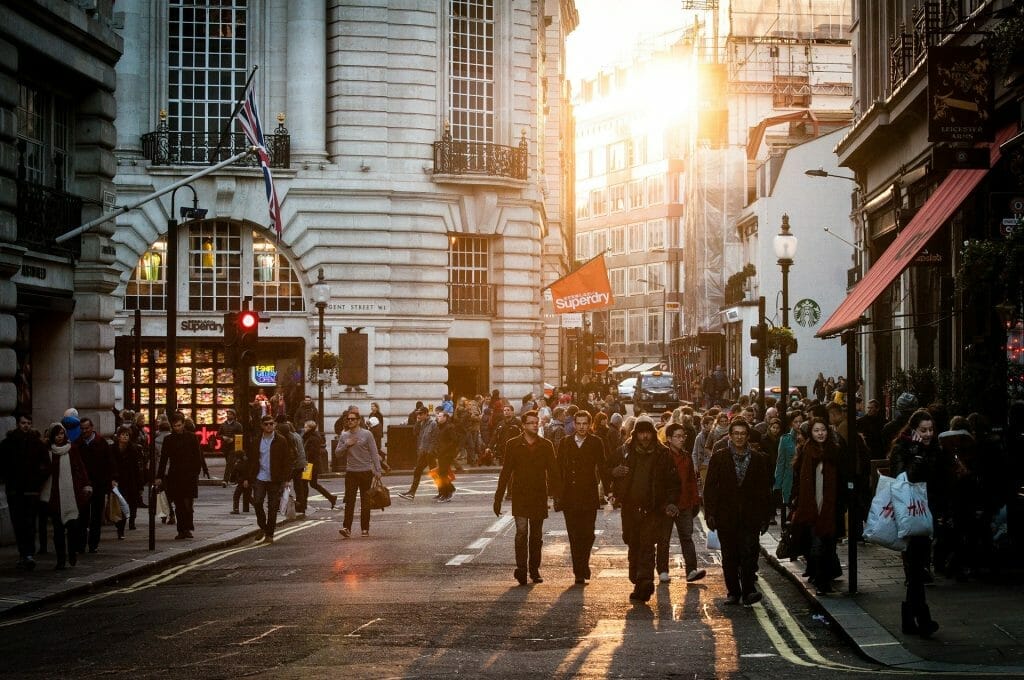 Yes, the UK drivers on the opposite side of the road to the US and a lot of Europe, which means you should always look both ways and then look once more before crossing.
It's so easy to always turn to the side you would normally look to when in the US, which is why there are "Look RIGHT!" signs written in many intersections in London to help out confused visitors.
26. Take Your Backpack Off and Hold it in Front of You on Transportation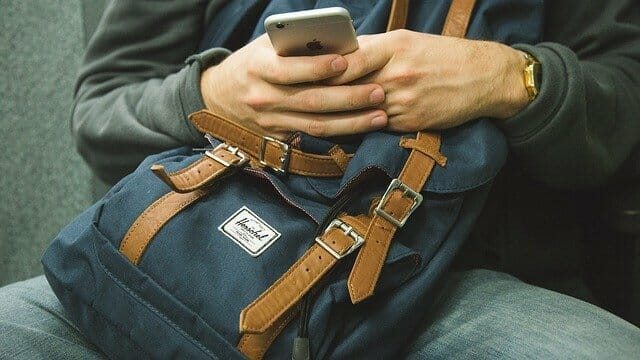 While on the crowded tube or London buses, always take off any backpack you're wearing or big bag or purse and put them in front of you (at your feet if it is really crowded).
This is going to save space to allow others on the bus or tube, as well as make sure that you are being aware of your belongings, so win-win.
27. Understand Differences between Uber and Black Cabs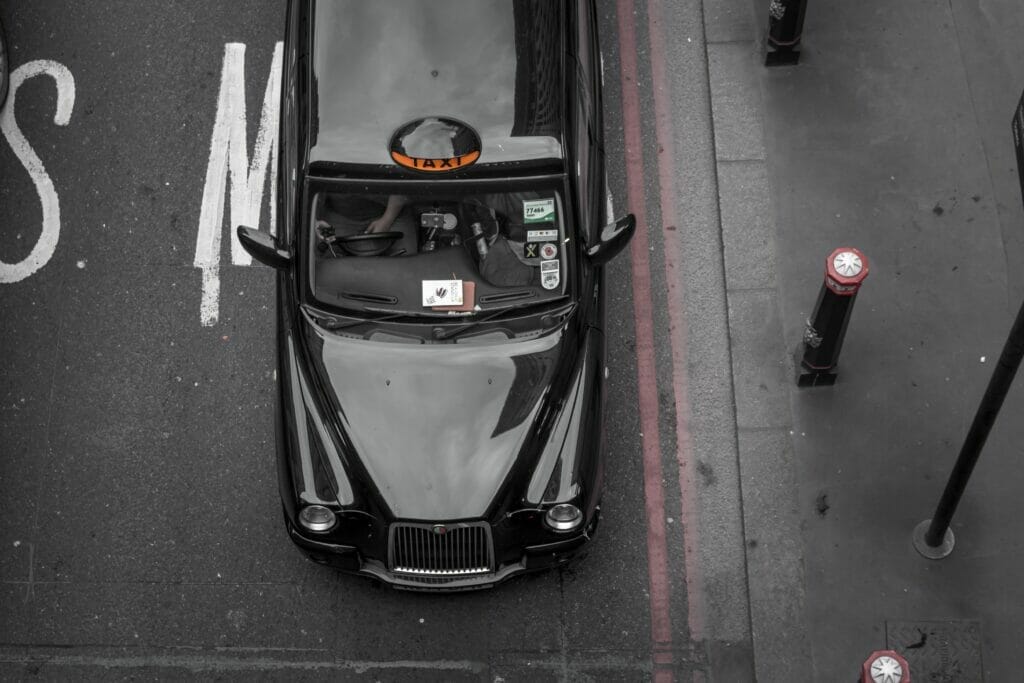 Uber does operate in London, and while many people are used to thinking of getting around London as synonymous with black cabs, most Londoners (particularly younger ones) use Uber.
The argument to using Uber is that it is much cheaper than using a black cab (note: this isn't as much the case in 2022), but black cab drivers are much more knowledgeable about the city and of course, it is an iconic experience.
Understand the pros and cons of each when deciding which option to go for.
28. Choose Pubs Not on the "Mall" or in Leicester Square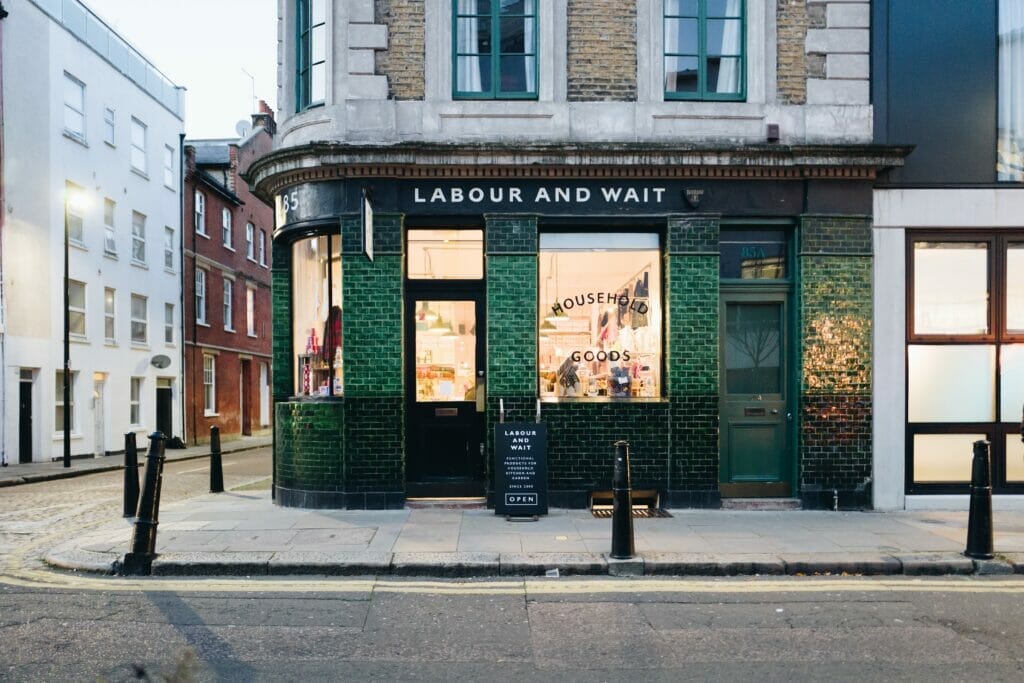 When you want to experience a pub, there are so many wonderful ones in the city (check out the best pubs in London), but overall, a good rule of thumb is to avoid ones that are on the road leading between Big Ben and Trafalgar Square (the Mall) as it is a very touristy area, and to avoid pubs in Leicester Square (same reason).
It's not that you would have a bad experience.
It's just that you don't want to just experience the touristy-Disneyfied view of London pubs.
29. Don't Expect 24 Hour Tube Service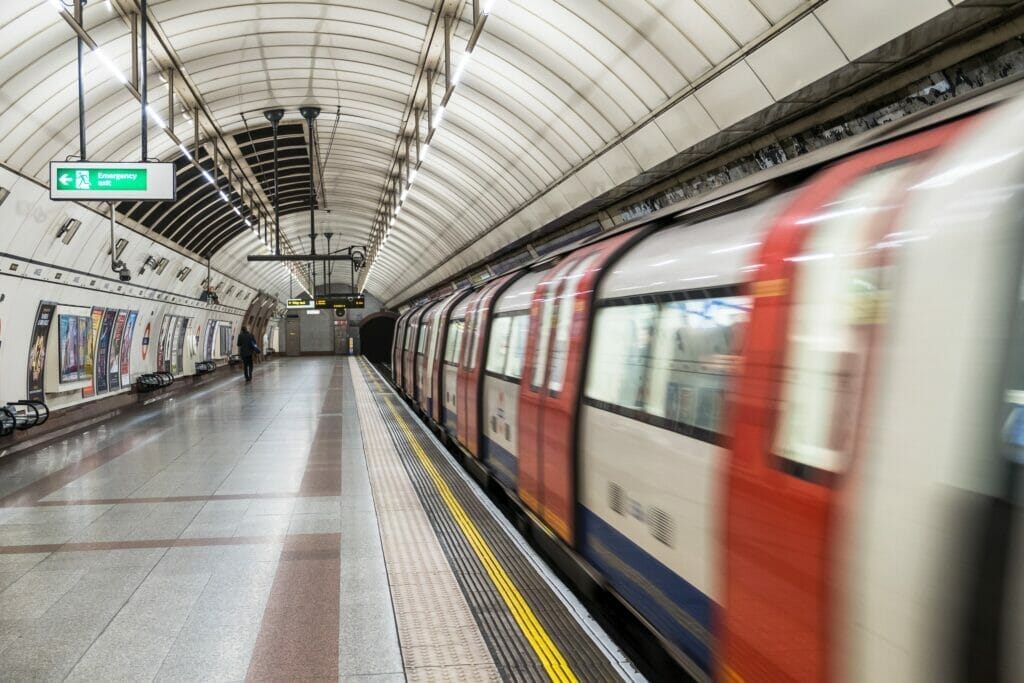 While the London Underground does run night tubes on some lines on the weekend, don't expect this every night and on every line.
Before going out, you should always look up transportation home and set that Google Maps directions timer to late in the evening.
This means that you won't be assuming a tube line is running because it was at 6pm, but when you wanted to go home at 12:00am, the doors were shut.
There are London buses that do run 24 hours every night of the week, so check out my guide to London buses to familiarize yourself with the bus system.
30. Skip the London Dungeons and London Bridge Experience
Another touristy London attraction I encourage visitors to skip is the London Dungeons or the London Bridge experience.
These are very tourist-focused, without much history, and are more like glorified haunted houses.
I much prefer the Clink Prison Museum, which is both cheaper and has more history.
31. "Open/close" Buttons on the Tube Do Nothing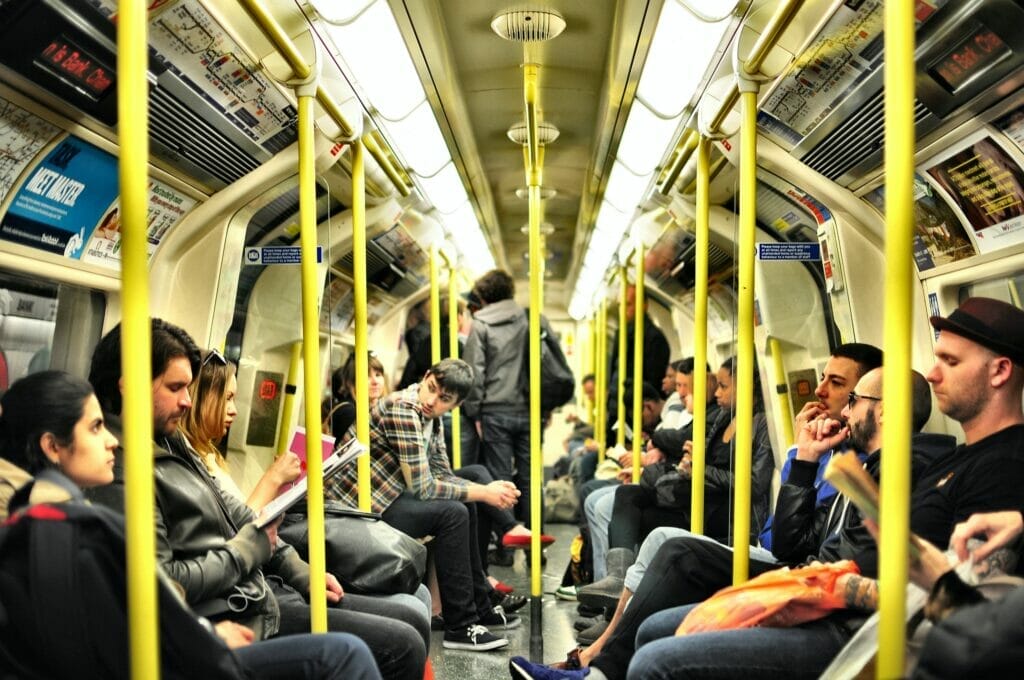 See those buttons on tube trains that look like you need to press them to open and close the doors?
Yeah, they do nothing.
The true sign of a visitor is trying to use those buttons.
If you're on a regular train, then yes, you need to use those buttons to open and close the doors at stops, but if you're on a regular tube line in central London, they're useless!
32. Explore John Lewis on Oxford Street for Authentic Shopping
People often wonder about shopping in London and end up at the touristy stores or stalls on Oxford Street, but I highly recommend heading into one of the large flagship stores on this street, John Lewis.
This is a British department store, and you'll find some cute souvenirs that aren't meant to be "tourist souvenirs" but instead are just cute items with a British or London theme that have a bit more class and authenticity than a Queen bobblehead.
33. Casual Clothes are Fine for the Theatre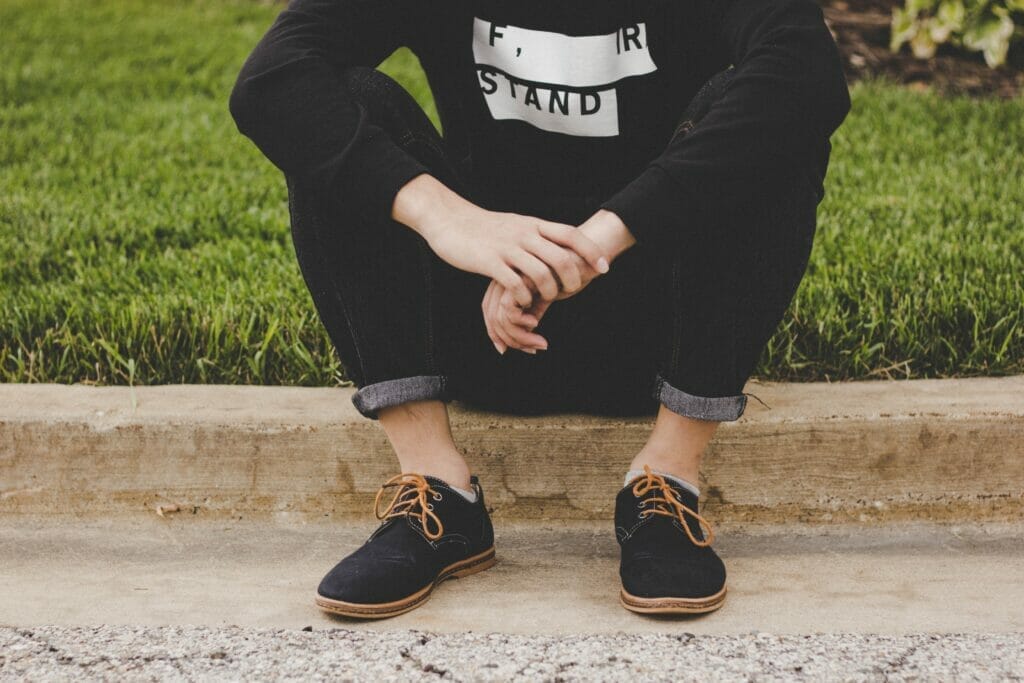 A lot of people think you have to dress to the nines to go to the theatre in London, but more casual clothes are perfectly acceptable from a cultural perspective.
Many people are coming straight from work and will be wearing nicer jeans and shirts (I mean, don't wear your Bermuda shorts, but you don't need a cocktail dress either).
34. Check Out Trafalgar Square on Weekends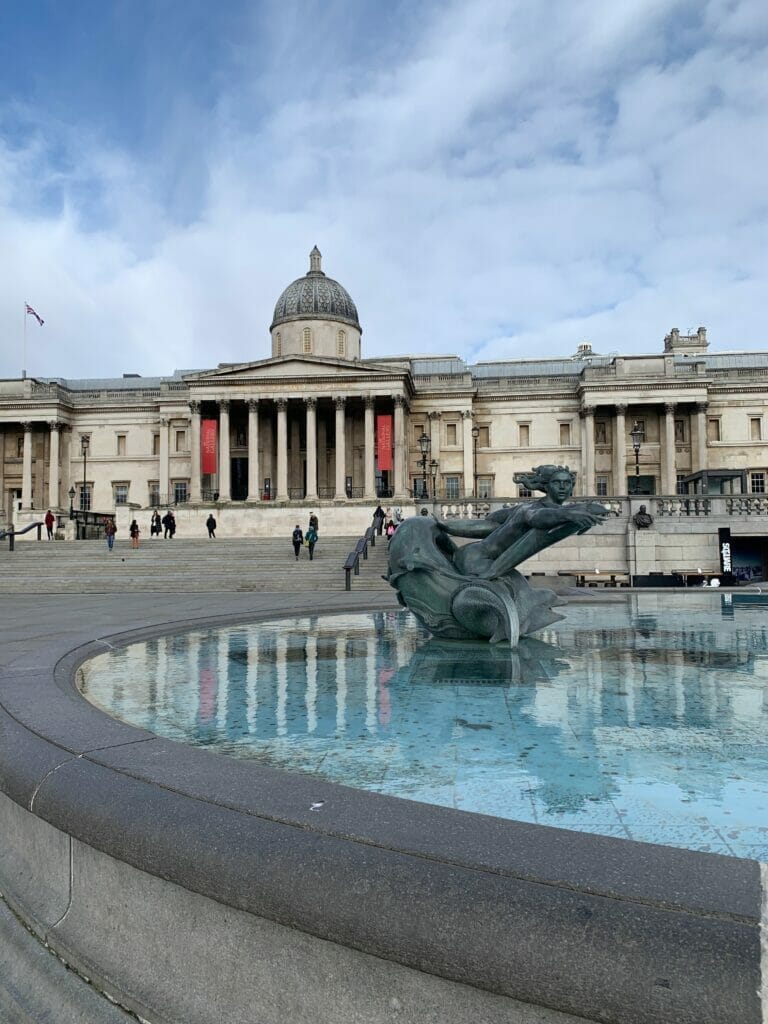 Trafalgar Square is one of the best places for people-watching in London, but I recommend seeing if you can stop by on a weekend as it is usually even more of a hive of activity then and often there are events on.
In the winter, there are Christmas markets, at easter there tends to be plays, and in the summer, well, Brits love a British summer so the sky is the limit really!
35. Attend Evensong for Free Church Entrance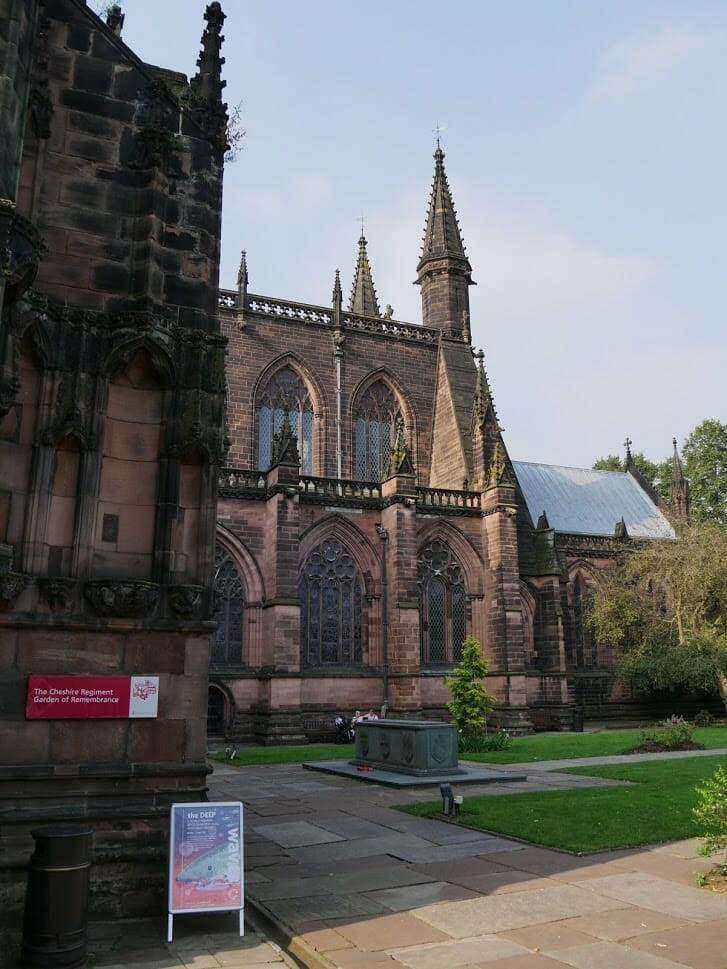 If you want to visit some of London's churches that require an entrance fee, like St. Paul's, it can be a good idea to visit during Evensong for free entrance.
You won't get to tour around it as much, but if you're more hoping to sit inside it and take in the atmosphere, Evensong is a great way to get involved without paying the price tag.
36. Don't Expect "Jolly Old England"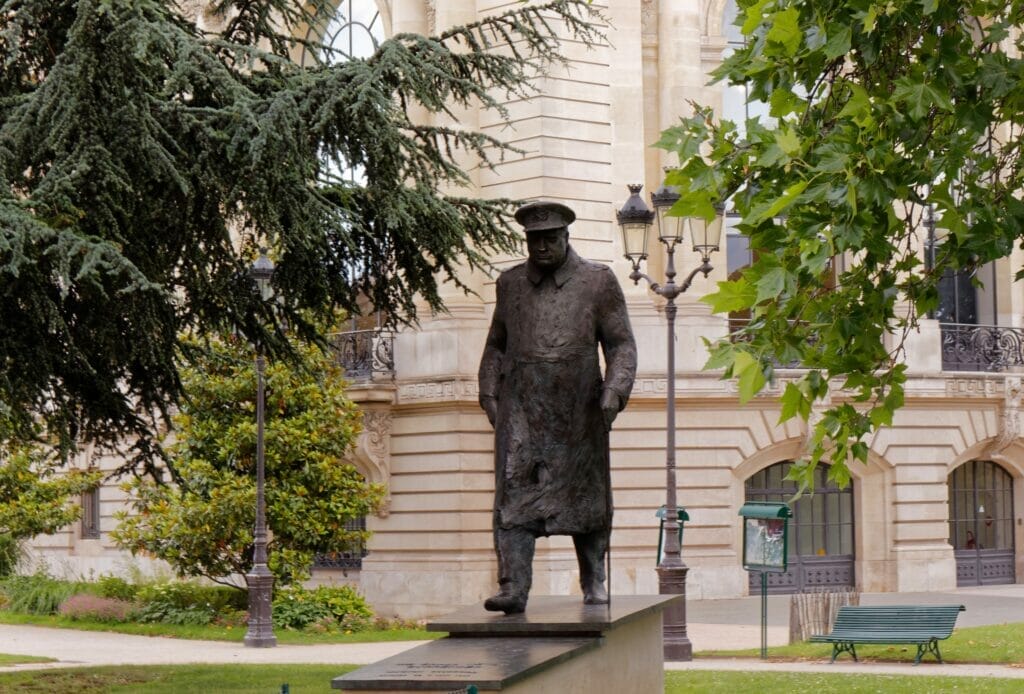 People have stereotypes of British people all wearing top hats, speaking like the Queen, and generally being something out of a (pretty fancy) cartoon.
Of course, there are idyllic countryside villages and people who will live up to that stereotype, but you won't find that in London. London is a multicultural city where you could try a new cuisine every night of the week.
It's a place of beauty and wonder, as well as grit and grime, a place where royalty and cash poor students live. People are from everywhere, not just the UK, and London prides itself on being open to everyone.
No one's going to raise their hat to you like you're in Mary Poppins or use every British slang phrase you heard about in your guidebooks.
And that's what makes London so great!
37. Always Ask about "Concessions" Prices if Student or 60+
If you're a student or about 60+, don't be afraid to see if there are any student or "concessions" rates (what they often call a discounted rate for certain people).
If there aren't any, the worst they'll say is no, but you'd be surprised how many discounted entrances you can get if you just ask.
38. Don't Assume Your Hotel Has Air-Conditioning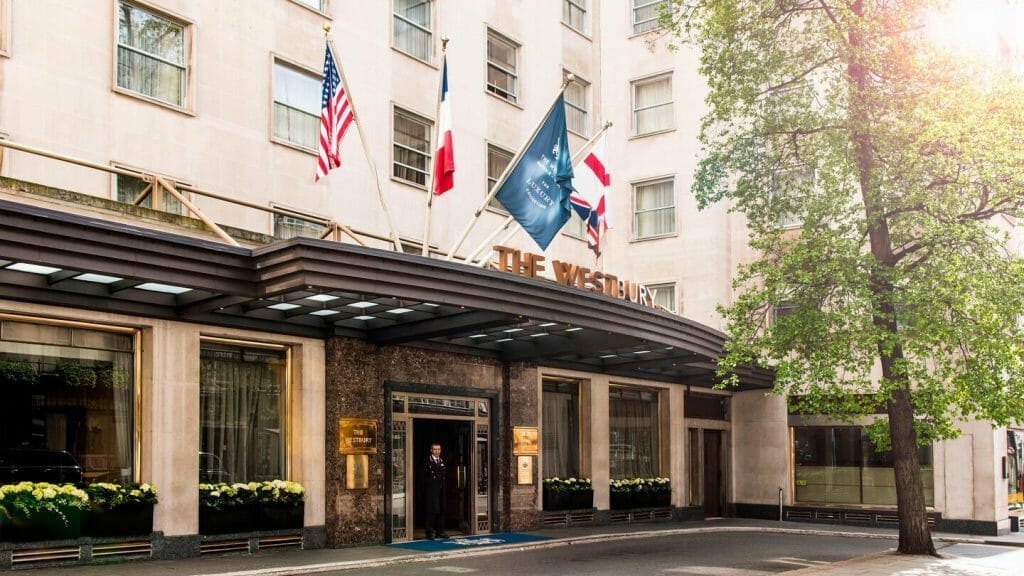 Despite having summers that seem to be getting increasingly hotter, London is not well-fitted with air-conditioning (referred to as aircon here).
Some hotels and places do have it, so if that is important to you, make sure to not assume, but rather ask and make this a priority in your accommodation search.
39. Plan for Lots of Stairs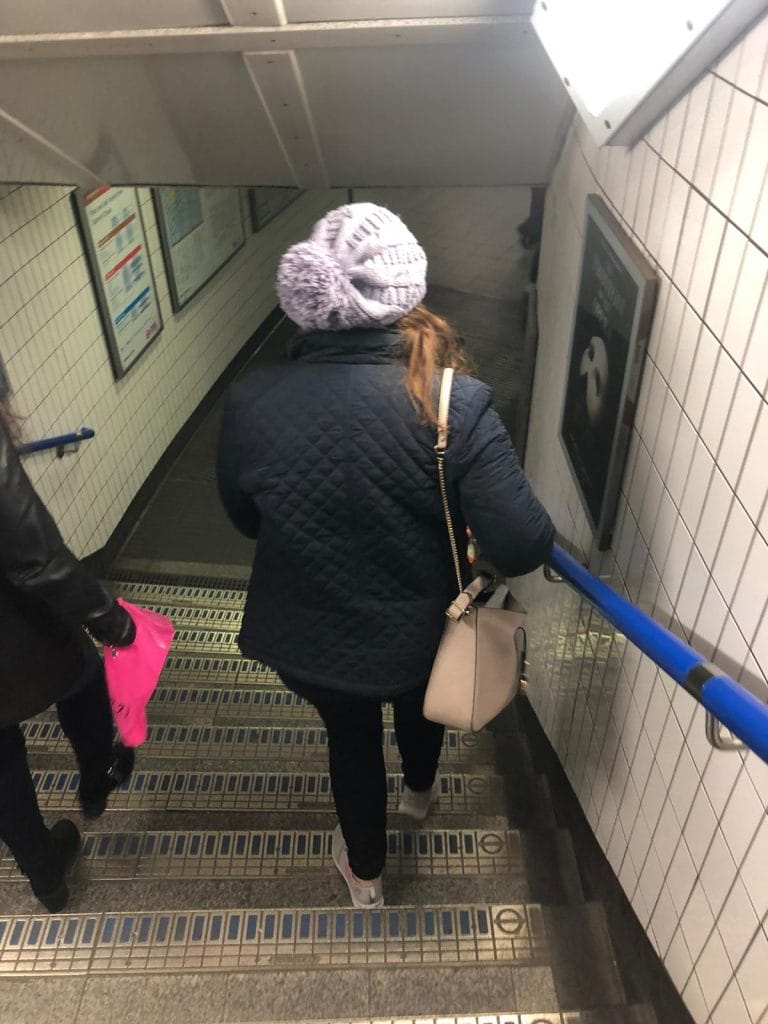 You know how you came to London for all the history?
Well, that history didn't always involve elevators, or "lifts" in the UK!
Prepare for stairs, tube stairs, stairs in your hotel, stairs in museums.
If you have mobility issues, this will definitely be an area where you'll want to stay alert when booking and making plans so that you don't run into any situations where you have booked at a hotel with no elevator or similar.
40. Pretend to "Drive" the DLR to Greenwich
The Docklands Light Railway is one of the coolest looking trains in London, and it's part of the tube network so you can use it with your Oyster card or contactless card.
If you're heading to Greenwich, which you should, you can take the DLR to get there.
The DLR is driverless, which means you can sit in the front of the train and pretend you're driving, which is some of the most fun transportation nerds can have in London!
41. Look Out for Blue Circle Plaques on Buildings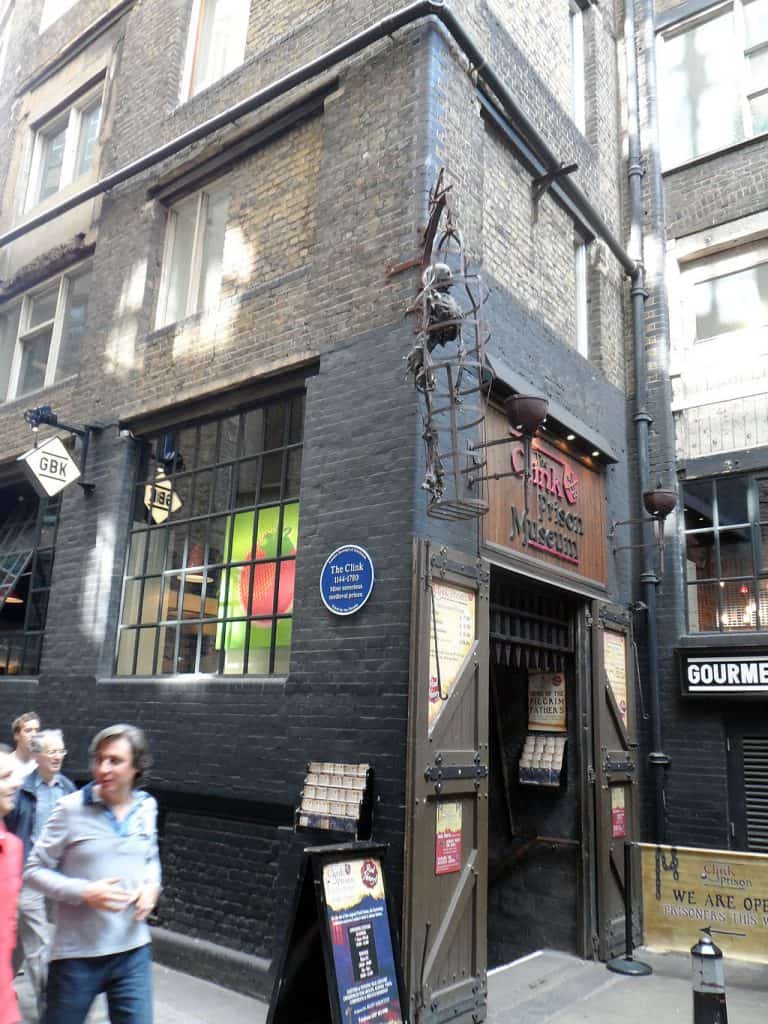 If you ever see a blue circle on the side of a building with writing in it, make sure to read it!
These have the names of people who used to live in those buildings or important events that happened, as well as the dates.
A fun, free way to go on a little history tour as you wander around!
42. Read the "Room" on the Tube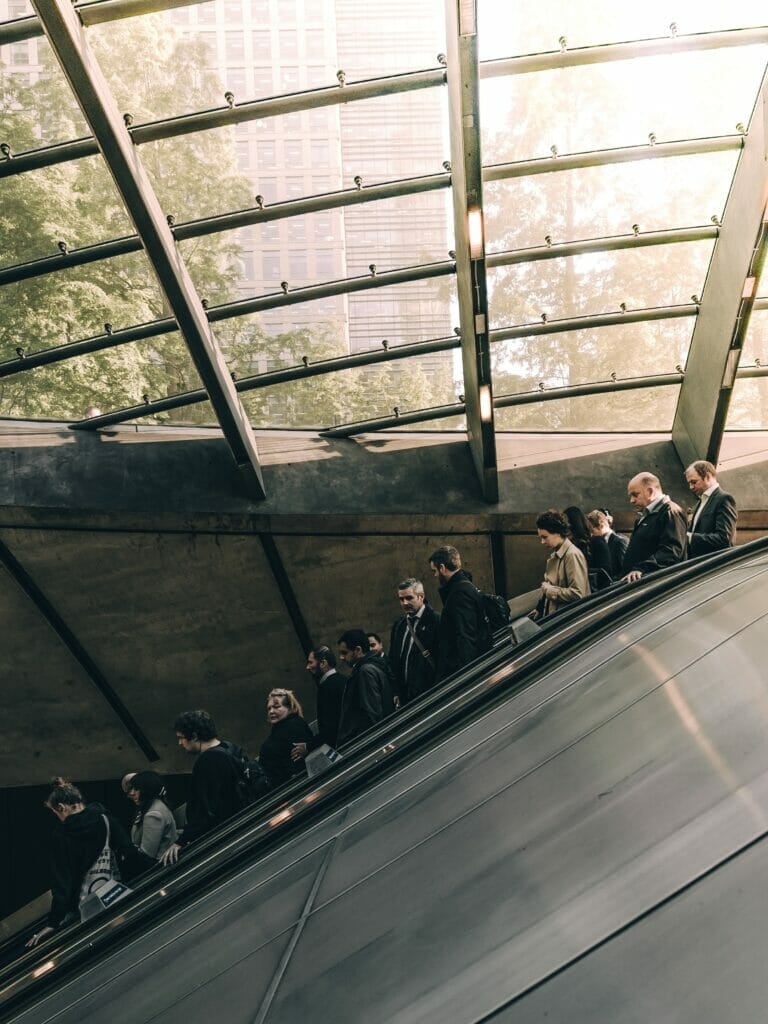 If you want to fit in with the Londoners, reading the atmosphere on the tube is important.
During the rush hours, you'll find that everyone is quiet and keeps to themselves, which is partly a way to keep sane and partly just British sensibilities.
In the late evenings or on the weekends, the tube will be filled with more visitors or friends hanging out, and you'll hear more chatter.
Try to be respectful of the culture on the tube if you're headed in during rush hour, but feel free to talk loudly if everyone else is during the off-peak times.
43. Harry Potter Studios Tour isn't in London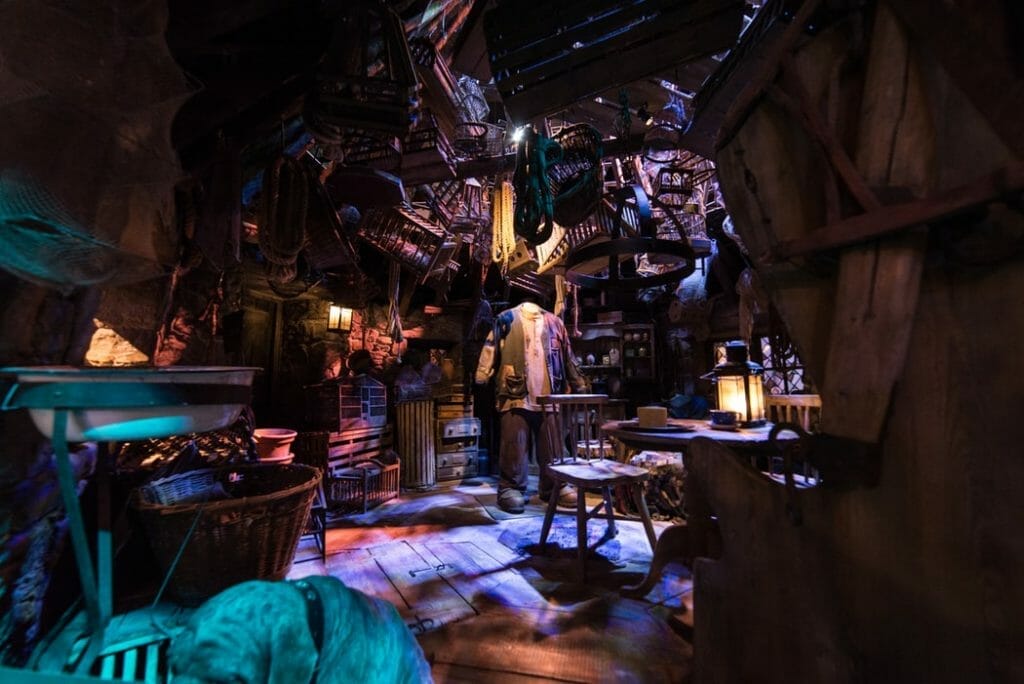 So many people think the Harry Potter Studios Tour is actually in London, when really it's in a town outside of London called Watford.
Here's my guide on how to get to the Harry Potter Studios Tour from London.
44. "VAT" or Sales Tax is Already Included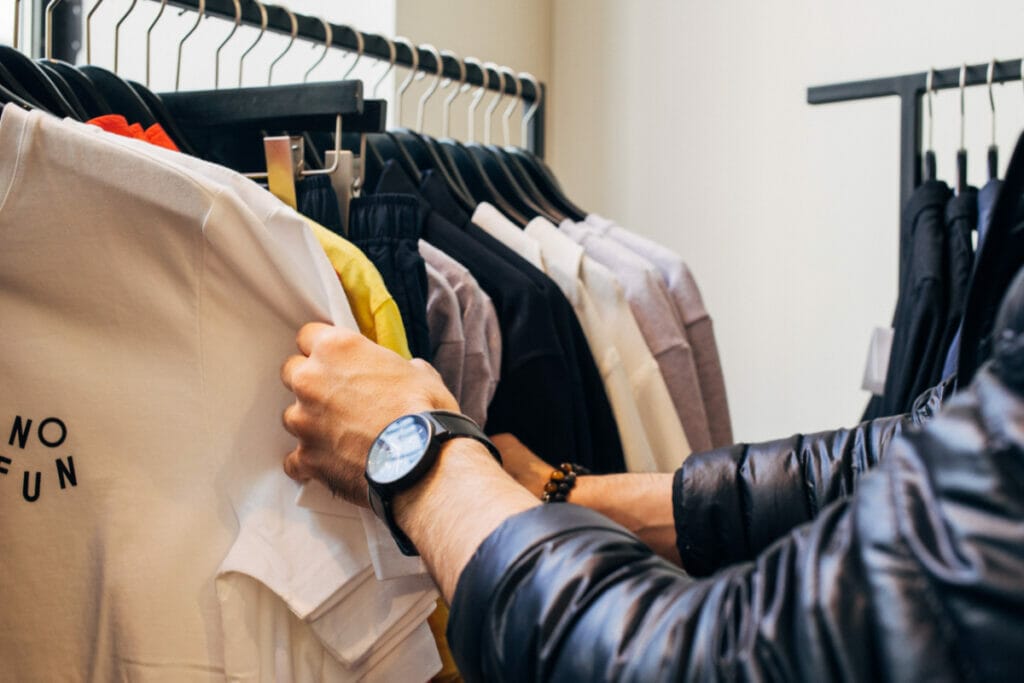 If you're from the US, you're used to calculating sales tax on top of what you've already see on the sales tag.
Not so in the UK!
What you see on the price tag is what you pay at the end!
45. Explore London at Night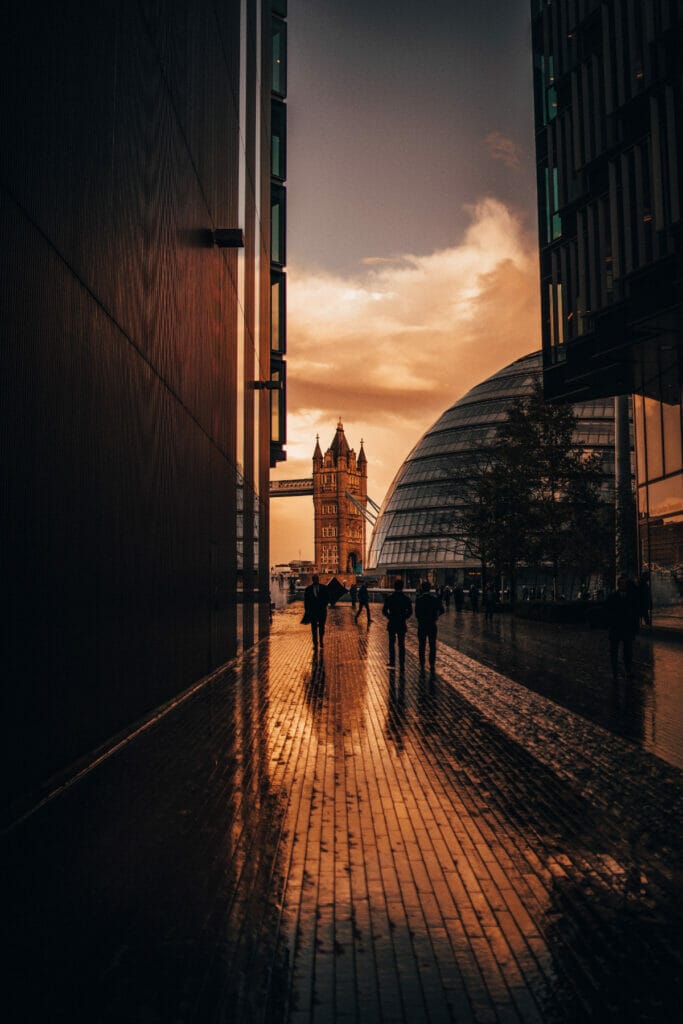 London is like a totally different place at night, visually, and it's well worth taking a specific nighttime bus tour or just wandering around at night.
Obviously you don't need to be out at 3am, but during regular people waking hours in the evening, London is perfectly safe!
46. Get a "Meal Deal" from a Supermarket
On a budget and want to get in on a British classic?
Head to any supermarket, like Tesco, Sainbury's, or Co-Op, and get yourself a "Meal Deal," which is usually a sandwich, a bag of chips (crisps in the UK) and a dessert or drink.
They're usually about £3, and great to get a cheap lunch for a picnic and try some new flavor sandwiches or crisps that you haven't had before.
47. Don't Expect a Washcloth or Top Sheet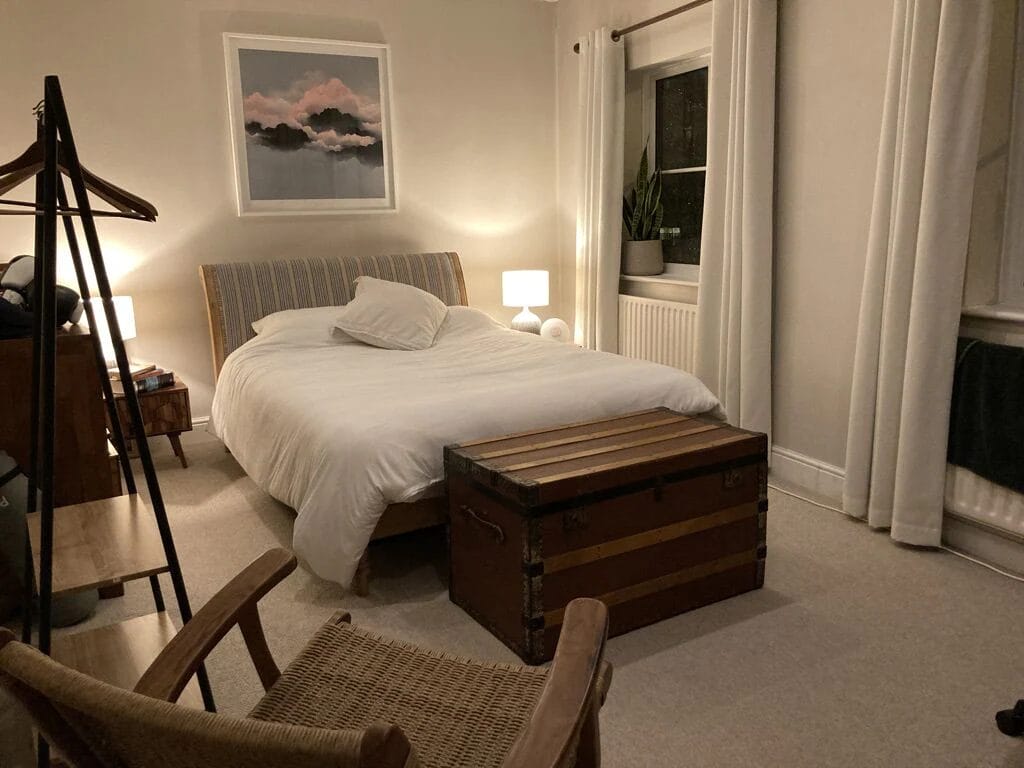 Whether you're staying in a hotel or AirBnb, prepare yourself for (probably) no washcloths included with the towels as well as different bedding than you might be used to.
In the US, we are used to have a bottom, fitted sheet, then a top sheet, and then putting a comforter on top of that.
In the UK, they have the bottom, fitted sheet and then a duvet, which is a comforter covered by a washable cover.
There is no top sheet to speak of!
48. Get a British SIM Card instead of International Plan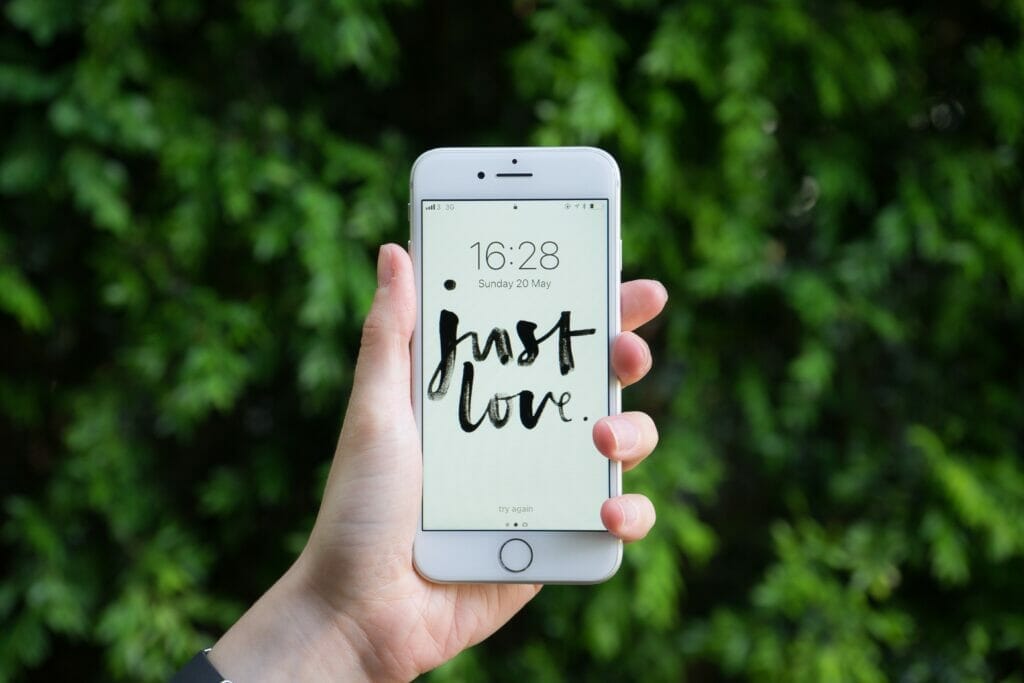 If you're coming for more than a week, I highly recommend getting a British SIM card instead of relying on an international phone plan, as international phone plans can get really expensive.
Read more about how to use your foreign phone in the UK.
49. Don't use the Covent Garden Tube Station
Oh, Covent Garden Tube Station.
A little known fact to first time visitors is that this is one of the most annoying tube stations, as it's almost always crowded and only has elevators (lifts) which take forever.
Instead of using this tube station, just use Leicester Square Tube Station, which is a couple minute walk from Covent Garden and connected to more tube lines than Covent Garden.
There, tons of hassle saved!
50. Try a Sunday Roast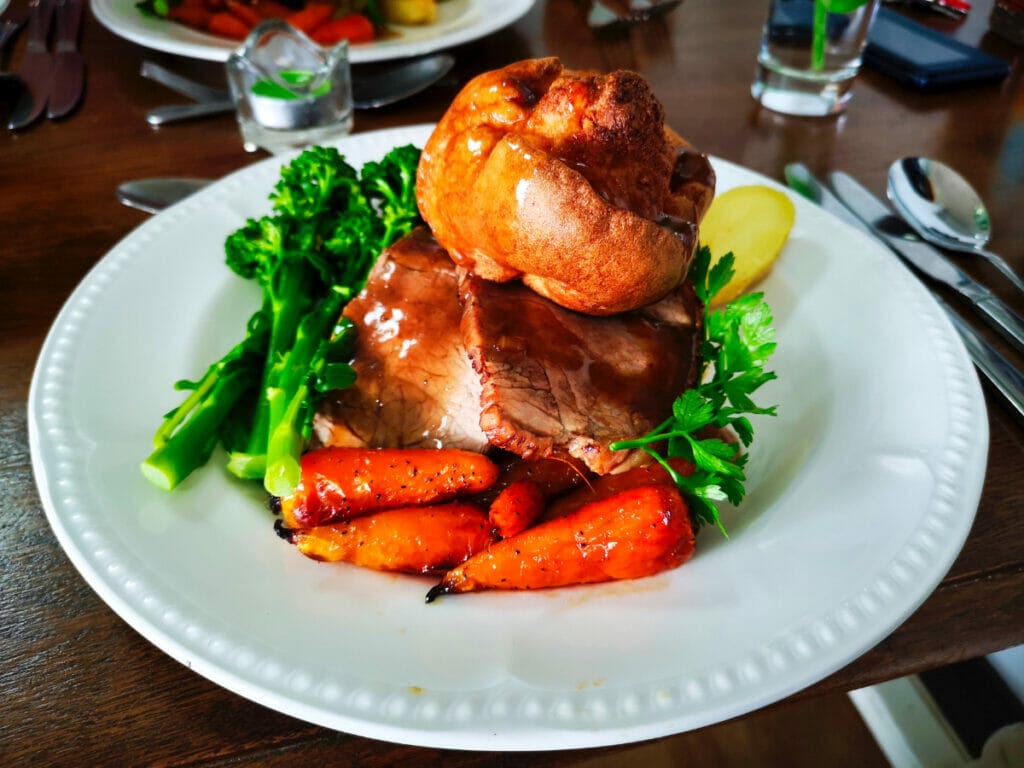 A Sunday roast is such a traditional British meal (served on Sundays!) that features some type of meat, usually chicken or beef, as well as vegetables, roasted potatoes (roasties) and sometimes Yorkshire Puddings.
Check out our guide on the best British foods to try in London to learn more about Sunday roasts, and make sure to book in at a pub that serves Sunday Roast during your visit!
51. Some Tube Stations are Closer than You Think
It's sometimes easier to actually walk between tube stations or areas rather than taking the actual tube, particularly if line changes are involved.
Make sure to use Google Maps to really map out your options because the walk might be 10 minutes, and the tube journey total time might be 15 or more (and you won't realize until you map it out!)
Want more London travel guides? Check these out!
UK Travel Planning Guide: the FAQs
🏥 Should I buy UK travel insurance?
Absolutely yes. Basic coverage is not expensive, and as a visitor you are NOT covered under the NHS. Compare policies and prices with Travel Insurance Master here, a big name in the travel insurance business, and cross that off your list.
🔌 Do I need travel adapters for the UK?
Yes, you do, otherwise you won't be able to plug in your electronics/phone/lifelines. I recommend this one, which is all-in-one so you can use it in other countries.
🚗 What do I need to drive in the UK?
The first thing you need to check out if you're planning on renting a car in the UK is this guide to driving in the UK for visitors – the roads, signs, and driving experience will likely not be what you're used to and it's essential to prepare yourself to stay safe and aware.
🛌 What's the best way to book hotels in the UK?
For UK hotels, Booking is the best site as it offers free cancellation on many properties. If you want an apartment, I always recommend VRBO over AirBnb.
📳 Will my phone work in the UK?
Yes – if you set it up right. Check out my guide on making your foreign phone work in the UK to ensure that you get the type of service you need.
🚿 Can I drink the water in the UK?
Yes, UK water is great and perfectly safe. But drink out of taps in any kitchen or use water fountains. Double check before drinking out of the taps in hotel bathrooms, though, as they may be on a different system.