This post contains affiliate links for which I may make a small commission to help keep the site running. You will not be charged extra for these items had you not clicked the links. Thank you for your help to keep the site running!
One of the most popular attractions for visitors to London is the Harry Potter Studio Tour at Warner Brother's Studio.
However, what some people don't know is that the Harry Potter Studio Tour isn't even IN London.
It's in a town called Watford just outside of London, but it means that you do need to plan how to get from London to the Harry Potter Studio Tour more carefully than if you're just traveling within Central London.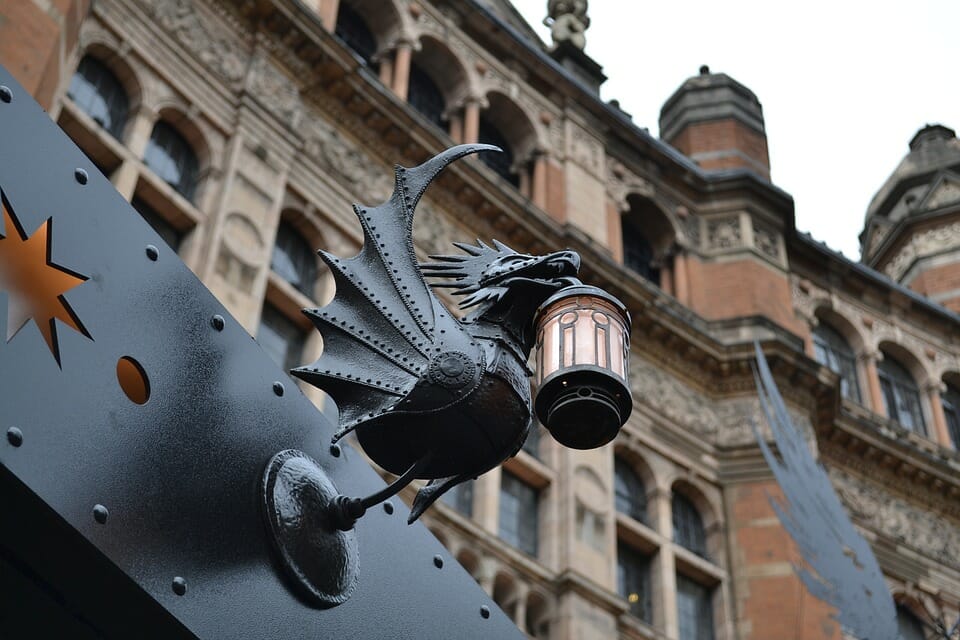 In this guide, I'm going to explain all of the ways to get to the Harry Potter Studio Tour from London so you can make sure you understand all of the methods of transportation and choose the one that works the best for your family.
You can also check out my full Harry Potter Studio Tour review to learn more about the experience itself and how long to plan for it.
Hey! Sidenote! Planning on visiting the UK or moving to the UK?

For more advice, photos and friendly help, click here to join my UK Travel Facebook group to carry on the conversation with fellow travelers and UK experts.
How to Get to the Harry Potter Studio Tour by Public Transportation
Expert tip for all types of public transportation in the UK: the best way to figure out your best options is to click here to use Omio (free), where it'll show you the prices, options (including buses, trains, taxis, ferries, and even flights) and help you compare the cheapest and fastest routes.
Getting to the Harry Potter Studio Tour by public transportation is the route that most visitors use when traveling here.
And when I say public transportation, I mean how to get to the Harry Potter Studio Tour by train.
You'll want to take the train from London Euston Station to a train station called "Watford Junction."
A direct route takes only 20 minutes, and you can book tickets ahead of time using Omio here (no extra cost).
There are also non-direct routes that will make other stops on the way from London Euston to Watford Junction, so make sure when you book that you take a look at the route and timing that your train will take.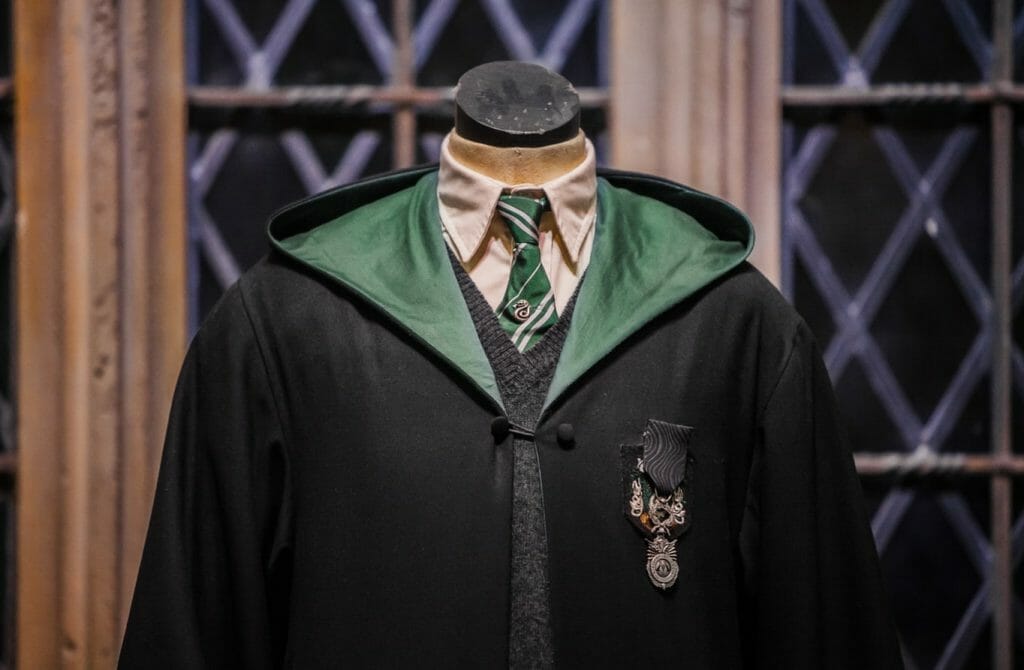 To use this train, you can also use your Oyster card (read more about how to use Oyster cards), as long as you make sure to add the correct amount of Pay as You Go credit.
The journey cost £9.50 each way on peak (Monday to Friday, 6:30am to 9:30am and 4:00pm to 7:00pm).
The cost off-peak is £6.20 each way.
Once you get to Watford Junction station, you then need to take a shuttle bus that runs regularly from the station to the Harry Potter Studio tour.
You'll find signs for these at Watford Junction, and the shuttle is included in your ticket price.
This is the best way to get from London to the Harry Potter Studio Tour for anyone who feels confident exploring public transportation and wanting to be in charge of their own departure and arrival times.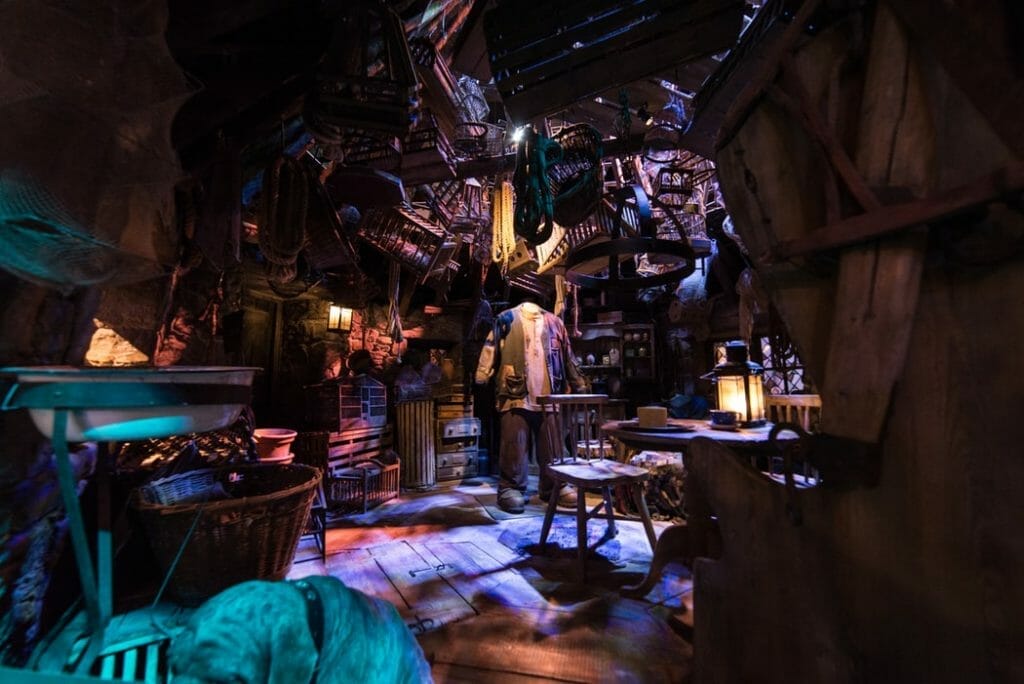 How to Get to the Harry Potter Studio Tour by Car
I would never recommend renting a car as a good way for a visitor in London to get to the Warner Brother's Harry Potter Studio Tour.
Renting a car in London isn't a good idea, and you'll find that you can actually spend more time driving the hour or way more to the tour as opposed to taking public transportation.
If you don't have a car in the UK, you'll want to rent one using Discover Cars for the best comparison prices.
How to Get to the Harry Potter Studio Tour by Coach
Even if you buy your Studio Tour tickets directly through the website, there are companies that offer direct coach transfers where you just book onto the bus, hop on in central London, and it drops you off outside the main gates.
A company called Golden Tours offers direct departures from either King's Cross Station or Victoria Station.
Again, this is a bus that takes you directly to the tour, which means you don't have to take a train + a shuttle bus if you were doing it on your own.
You must purchase your own tickets when using this route, and will not be let on the bus to try and buy tickets at the door because it is usually not possible due to the high demand for this experience.
This is the best way to get to the Harry Potter Studio Tour from London for anyone who is more of a nervous traveler and would prefer to travel by bus rather than train.
However, keep in mind that with this option, the bus can only go as fast as the traffic, whereas the train won't be held up by congestion on the road.
You may be in for a longer journey using this option.
How to Get to the Harry Potter Studio Tour with a Guided Tour
If you want the entire experience to be as part of a package deal, including your transfers, there are companies you can book through that will get you there on a bus and get you your tickets to get in, as well as get you home.
My recommended option is this one, which departs from near Victoria Station so you don't have to navigate your way out of Central London as it drops you right off at the Studio Tour.
This is a good option if you find that there are no tickets available directly through the website, as often companies like these will still have space on their packages.
This isn't a good option for people who may want to spend a LOT of time at the Studio Tour, as you do need to get back on the bus at a prespecified time, so you lose a bit of freedom that way.
However, many find that what they lose in the freedom, they make up for in the knowledge that they don't have to navigate their way to the Studio Tour.
Want more UK travel help? Check out these guides!