Before you make your trip to the UK, you'll need to figure out how you're actually using money in the UK while over here.
Not specifically about budgeting money for London, but using it!
First off, the UK (England, Scotland, Wales, and Northern Ireland) use "pounds" and "pence."
Pounds are the equivalent of dollars and pence the equivalent of cents.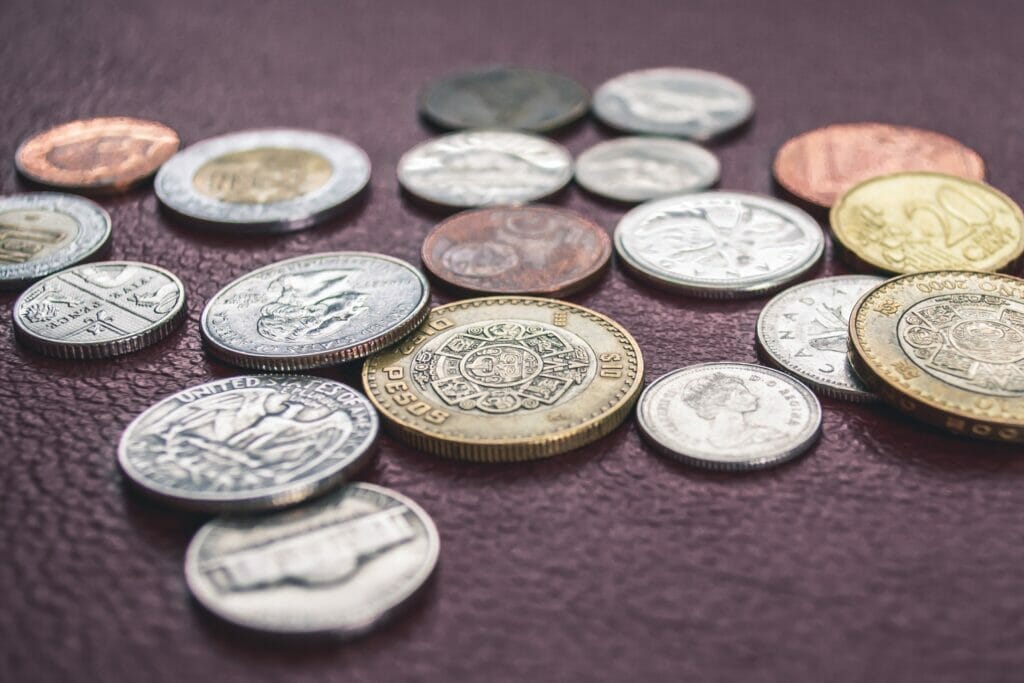 There are 100 pence in 1 pound.
There are coins for 1 pence, 5 pence, 10 pence, 20 pence, 50 pence, 1 pound, and 2 pounds.
And there are "notes" or "bills" for 5 pounds, 10 pounds, 20 pounds and 50 pounds.
Ireland (The Republic of Ireland, not Northern Ireland) uses euros, as do many countries on continental Europe.
You will not be able to use money of another currency, including euros or dollars, in the UK, except to exchange them.
GET A

FREE

LONDON INTRO GUIDE and ACCESS TO MY FB GROUP
Start your planning with this "Intro to London" guide and access to my London planning Facebook group!
The Best Way to Handle Money in the UK as a Visitor
The absolute best way that is recommended to get physical (cash) pounds in the UK is to alert your card company from your own country that you are going abroad, and then to get out money in chunks of cash from an ATM once you arrive in the UK.
ATMs in the UK do not charge you a fee, so you will be hit by your bank's charge and the exchange rate provided, but this is often cheaper than bringing physical money and exchanging it.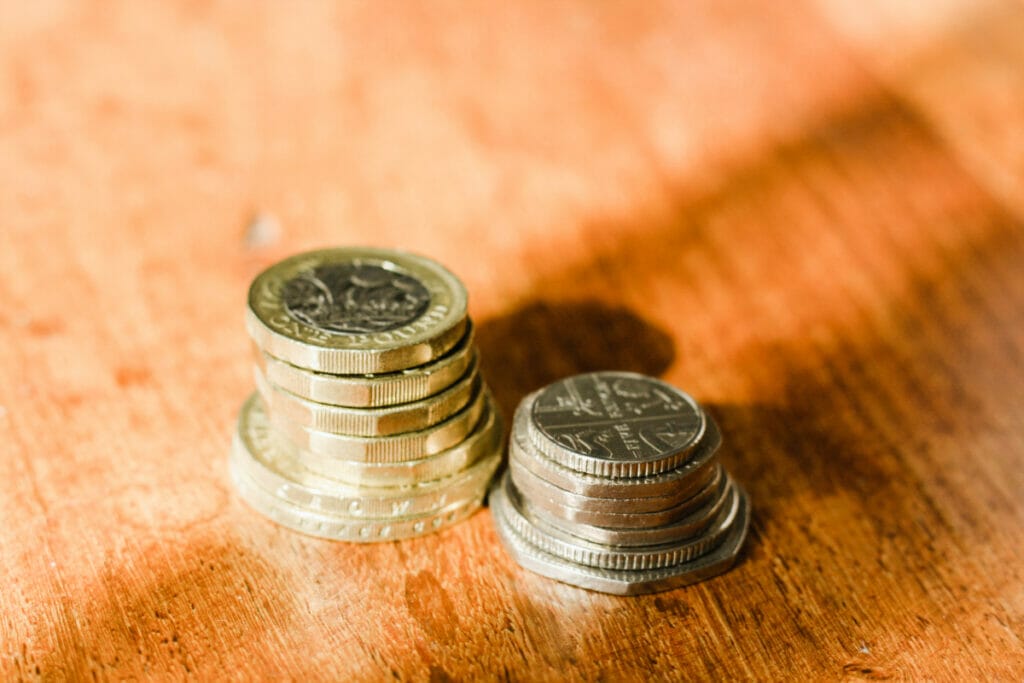 This is the best option if you have a card from your home country that will charge you foreign transaction fees (ie, a fee everytime you use it in a foreign country, in addition to the given exchange rate).
If you want to really manage your money the best, get a card before you go that has no foreign transaction fees, so you can both get out cash from an ATM as cheap as possible and you can use it to pay for things without fearing a foreign transaction fee each time.
These differ by country, but the things to look for are either "travel cards" or search your bank's options by "no foreign fees."
Do a search or ask a question in the Facebook group re: the current bank cards that people are using to travel abroad.
I won't list them here because of how offers and annual fees tend to change.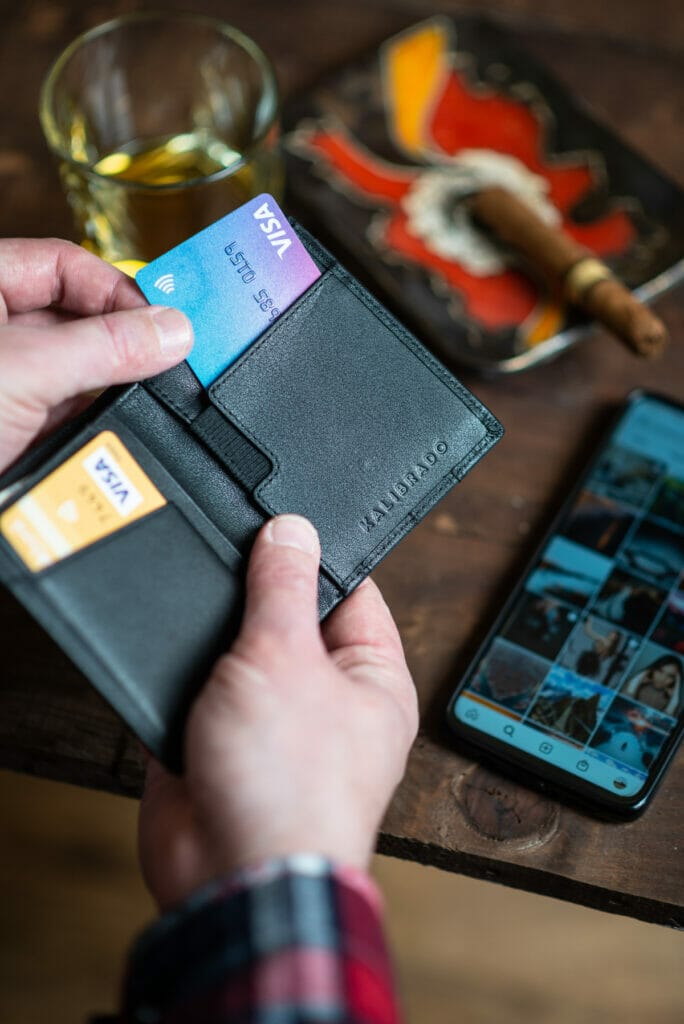 One thing to note is that the major cards taken in the UK are Visa and Mastercard.
These are widely accepted everywhere wherever they take card.
American Express is taken in some places, but not in all, and cards like Discover are not well known or accepted.
Exchanging Cash in the UK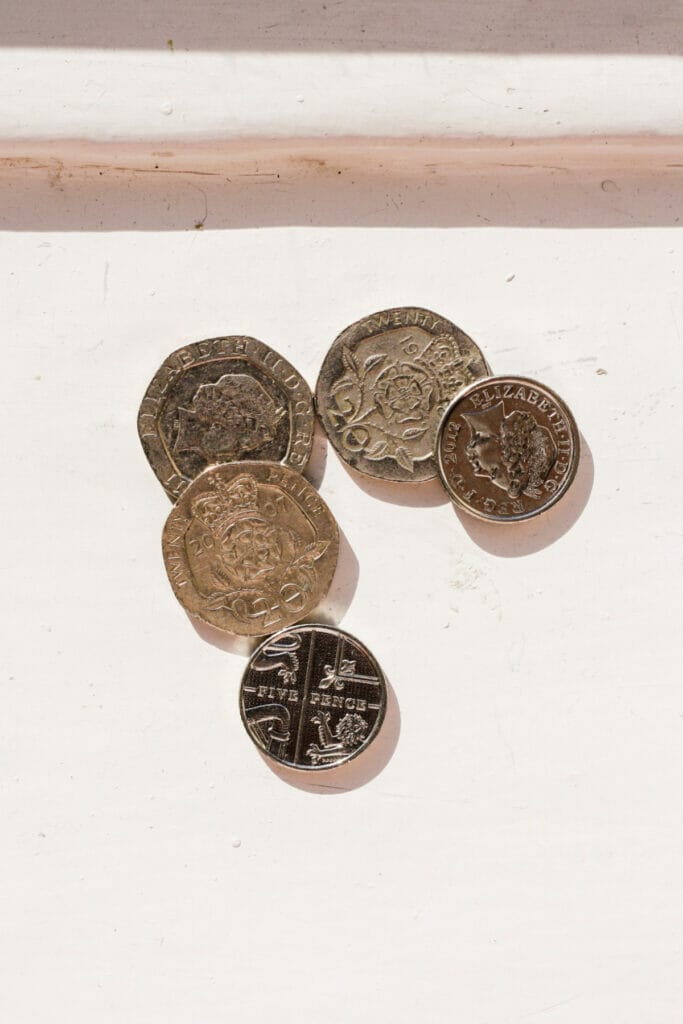 Some people still prefer to bring their home currency to exchange into pounds on arrival in cash.
You will not get as good of exchange rates as you will by simply withdrawing money from an ATM, but if insist on doing this, you will get the best rates usually at post offices or Covent Garden FX.
You can also exchange money at a store called Marks and Spencer, as well as dedicated exchange places like eurochange.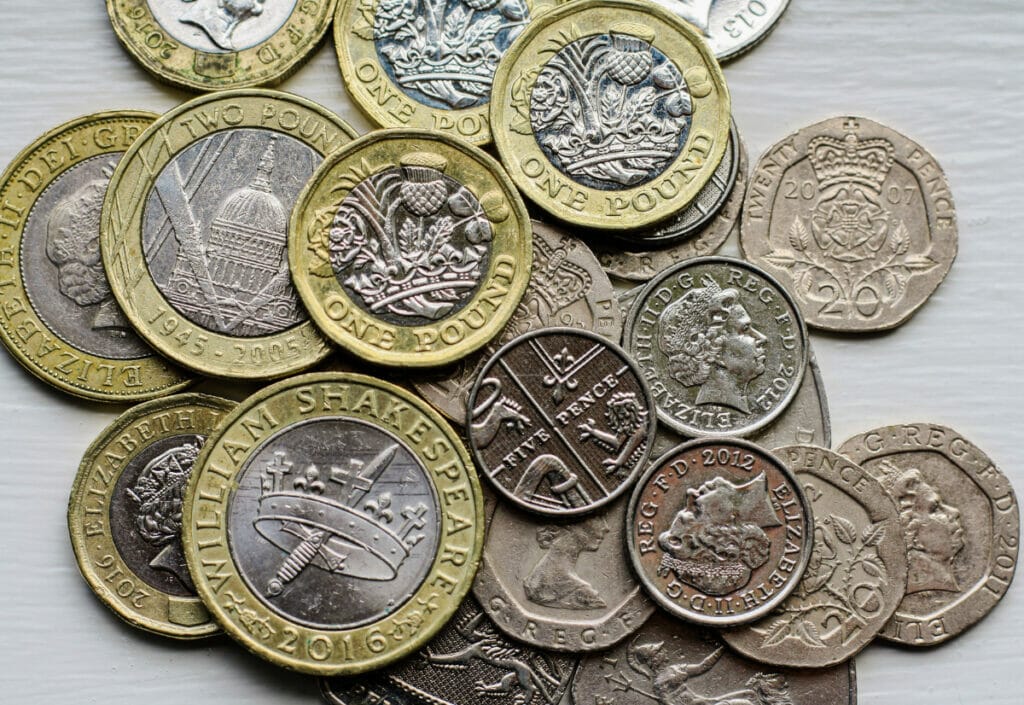 You should know that the closer you are to a touristy area, airport, or train station, however, the more of a fee you will usually pay on your cash exchange.
Exchanging Cash Before You Leave for the UK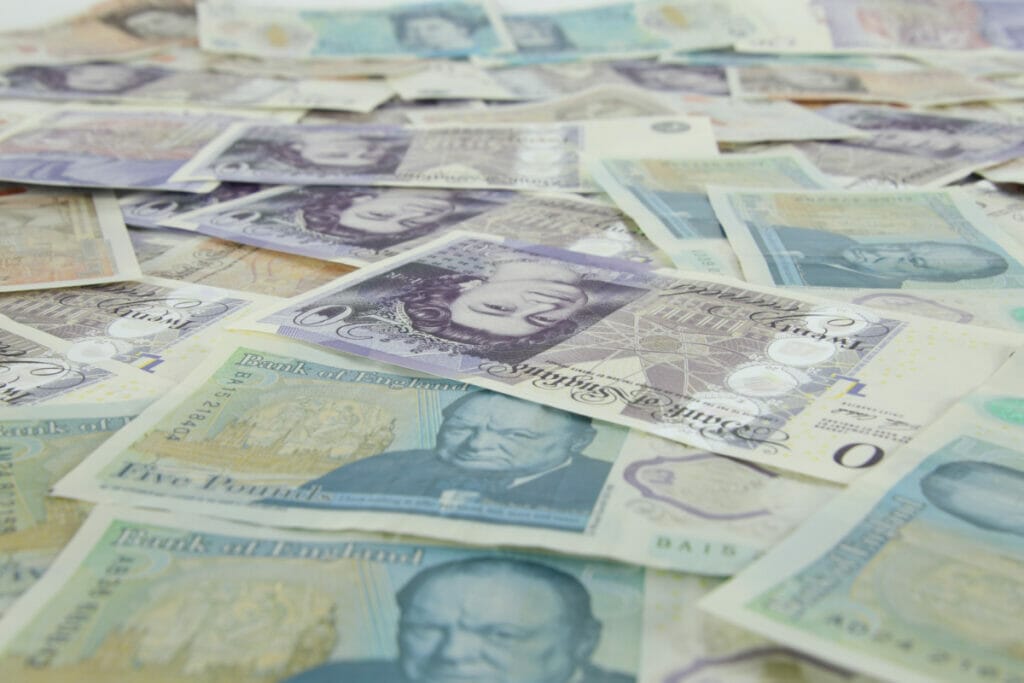 Some people like to be prepared by having some pounds and pence on them when stepping foot into the London airport.
They fear their debit card won't work, or what if they can't find an ATM, etc.
If this is you, you should order a small amount of currency in your home country before leaving for the UK.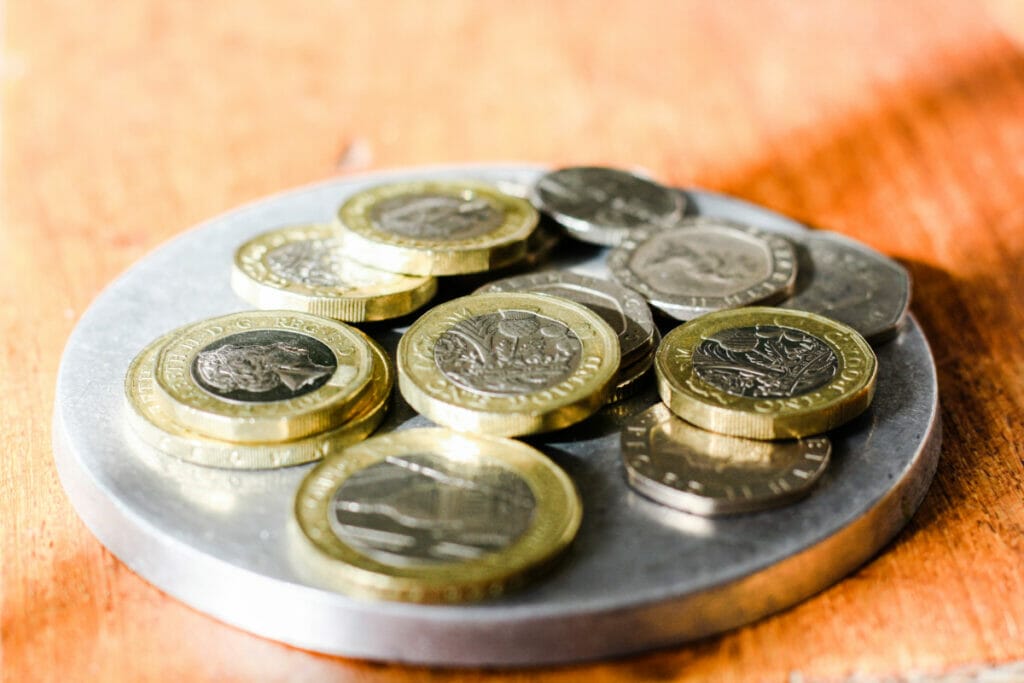 Keep in mind that you will almost always get a better deal if you exchange money in the country of origin (ie if you want dollars, best to exchange when in the US, and similarly if you want pounds, best to exchange in the UK).
Many people order foreign currency from their banks before arriving if they go this route, and I would only recommend only bringing about 100 pounds and getting the rest in the UK.
At the End of Your Trip
At the end of your trip, if you have money to change back into your home currency, the best place to do it is at home – as I said, you often get the best currency rate in the country you're trying to get the currency for.
If there isn't a currency exchange place near you at home, you can go to the Covent Garden FX or any post office to change some of the money back.
You often cannot exchange coins, so make sure to use those up first.
Visiting Northern Ireland or Scotland and Money
You should know that if you visit Northern Ireland or Scotland, you may receive Scottish Notes or Northern Irish notes as change.
There are lots of complicated rules around these and whether they are legal tender in different parts of the UK, but to keep it simple – if you receive either Scottish Notes or Northern Irish notes, try to use them in the country you received them in.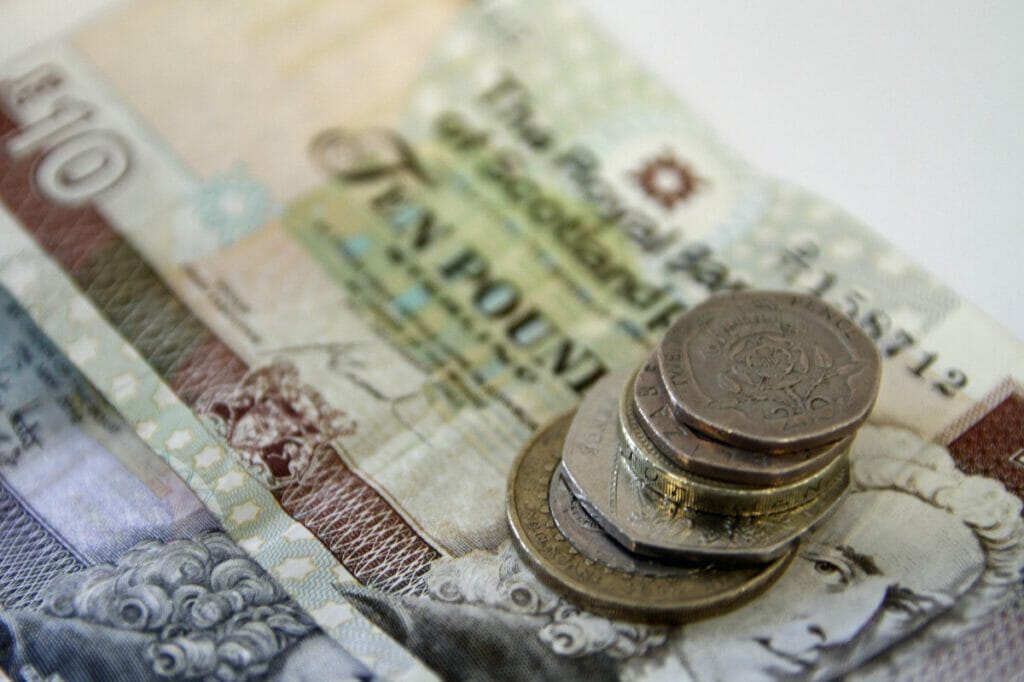 If you don't manage to, take them to a bank anywhere in the UK to exchange them for pounds sterling which is the default accepted currency everywhere.