This post contains affiliate links for which I may make a small commission to help keep the site running. You will not be charged extra for these items had you not clicked the links. Thank you for your help to keep the site running!
If your trip falls on a holiday or special event in London, it's important to know how this will affect your travels.
Will London transportation be running?
Will attractions be open?
Of course there are a million things happening all of the time in the city, but here are some of the bigger events and holidays in London that you should be aware of when planning your trip.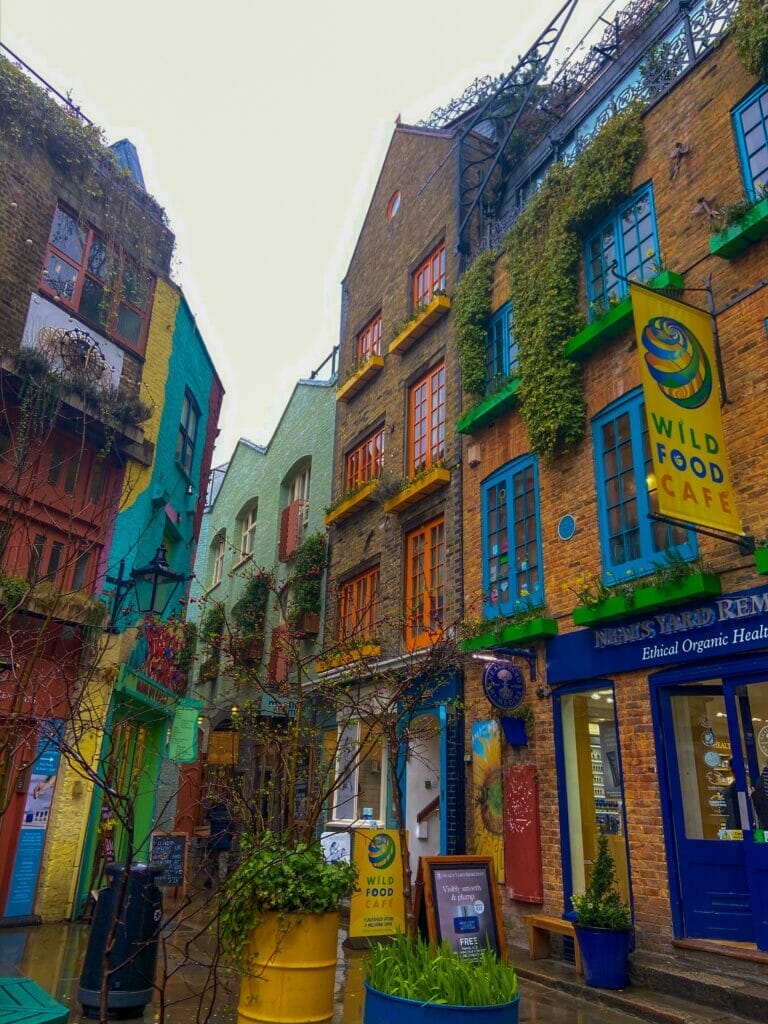 GET A

FREE

LONDON INTRO GUIDE and ACCESS TO MY FB GROUP
Start your planning with this "Intro to London" guide and access to my London planning Facebook group!
The Absolute Must-Knows (from a Londoner)
1. New Year's Eve
New Year's Eve, on December 31st, is a busy night in London filled with visitors out at pubs, parties, and clubs, as well as those wanting to take in the New Year's Eve fireworks.
The fireworks take place on the River Thames in Central London, and you need to buy tickets to get in for the best view and to be in the middle of all of the action.
If you don't want to attend the official event and want more of a "DIY" New Year's Eve night, there are also places in the city where you can watch the fireworks for free.
To help travelers get home that night, the tube runs for free for extended hours in the middle of the night.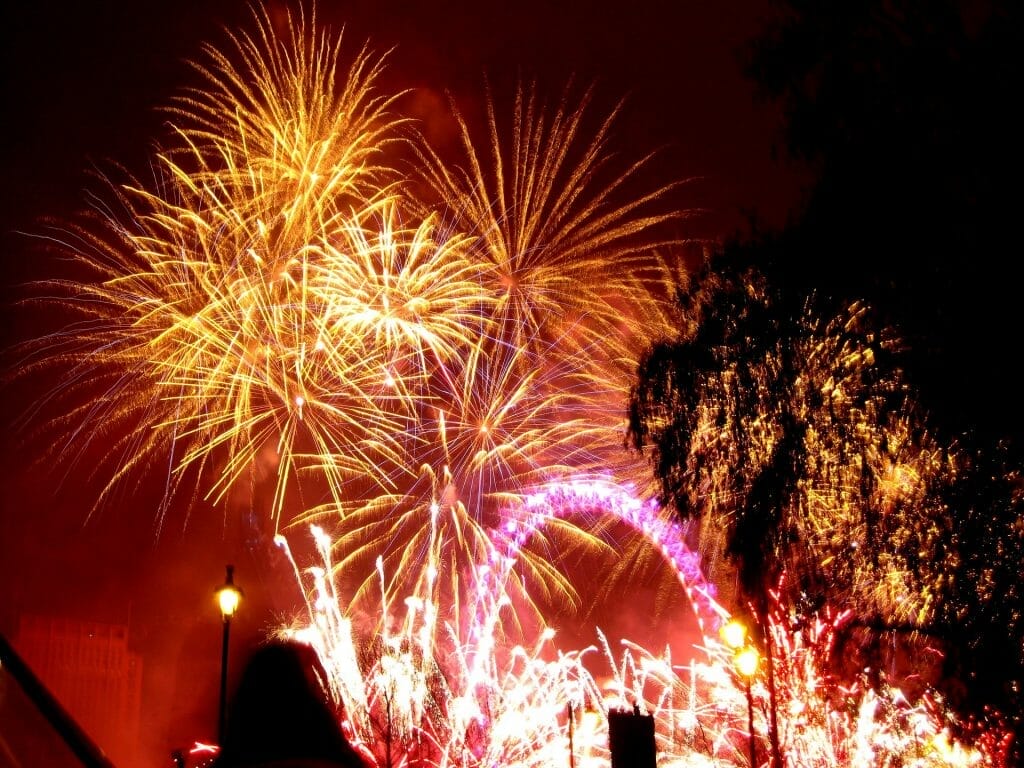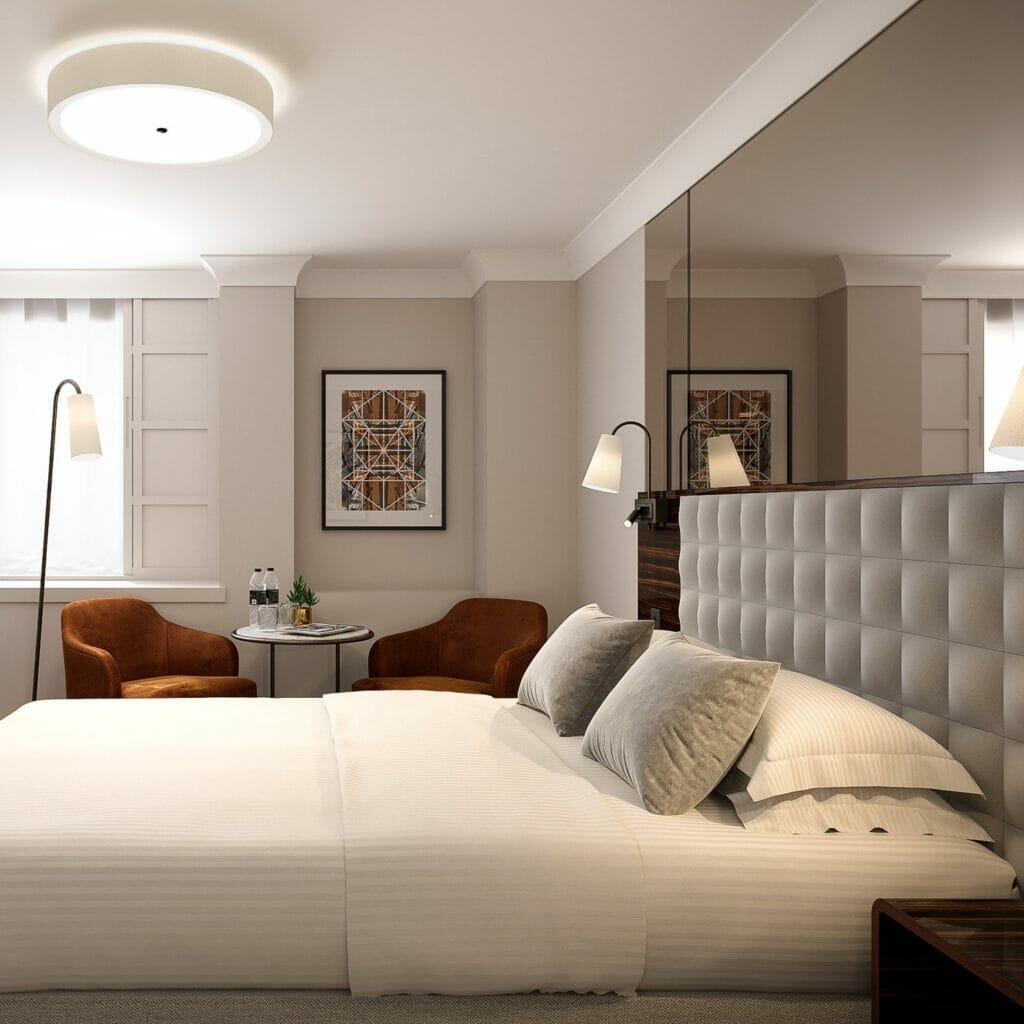 2. New Year's Day
On January 1st, the main event in London is the New Year's Day Parade, which takes place throughout central London and includes marching bands, dancers, clowns, actors, and more.
In addition, there will be other festive events on and some Christmas-themed things to do still.
Some attractions will operate reduced hours or close completely, so be sure to check opening times before planning your day.
Public transportation will also operate on a reduced schedule, though there will be transportation running for you to take.
IMPORTANT: are you coming to the UK from abroad?
In case you're reading this from outside the UK and will be a foreign visitor here, you need to know these 2 things to stay safe and save money.
Travel insurance – you need it when going overseas! I use

this site

to get the best quotes and purchase my packages from. Do not skip this – having medical coverage abroad as well as other coverage in case of missed flights, lost luggage, etc is essential. As I said, I have never gone wrong using

this site

.
3. Bank Holidays
Throughout the year, the UK has what they call "bank holidays."
In England, these are: New Year's Day, Good Friday, Easter Monday, Early May Bank Holiday, Spring Bank Holiday, Summer Bank Holiday, Christmas Day, and Boxing Day.
These are basically public holidays that much of the workforce has off, and while I will cover most of these separately in this section, I wanted to address the May Bank Holiday, Spring Bank Holiday, and Summer Bank Holiday.
Check this link for the specific dates based on the year you're visiting.
The May Bank Holiday and Spring Bank Holiday are both Mondays in May (one earlier in the month and one later), and the Summer Bank Holiday is a Monday towards the end of August.
The term "bank holiday" just means national holiday, relating to the bank's closing, and the purpose of the May/Spring/Summer bank holidays are genuinely just a day off work!
There is no hidden meaning behind them!
Because they give many people a three day weekend, the prices for travel within the UK can increase during these times, which is something to be aware of when planning your schedule.
London, however, will usually be emptier on a bank holiday because many of the workers who would typically be commuting in won't be there.
Public transportation will still run, just at a reduced rate, and many attractions will still be open for tourists, though you could possibly expect reduced hours so check ahead.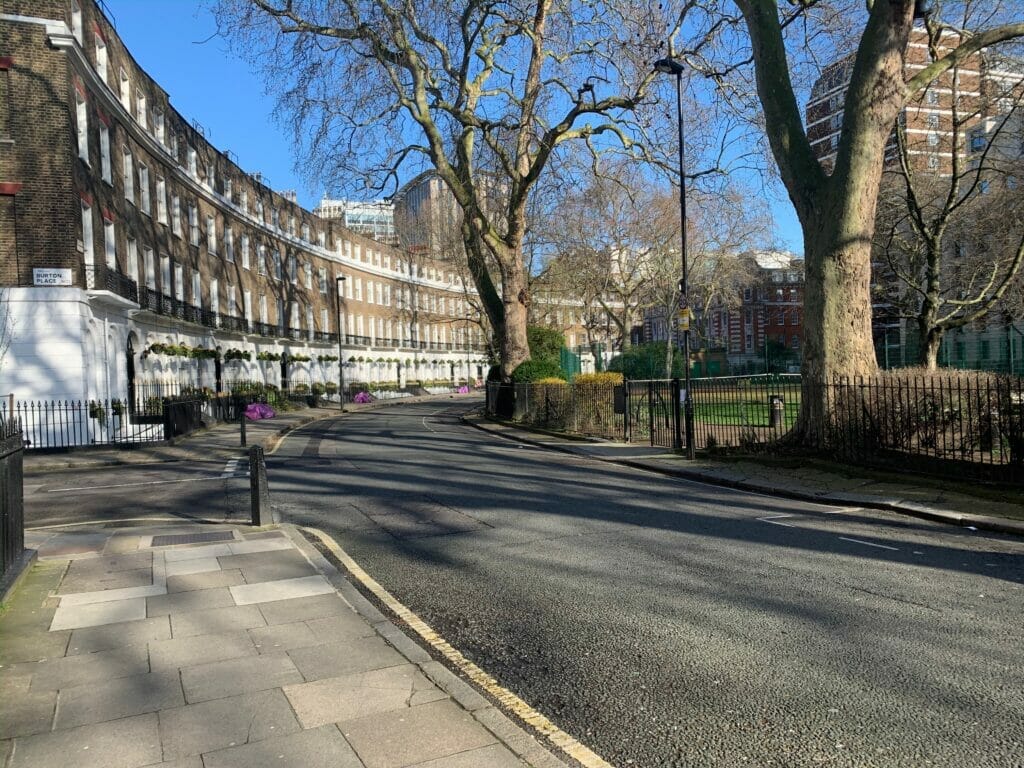 4. Valentine's Day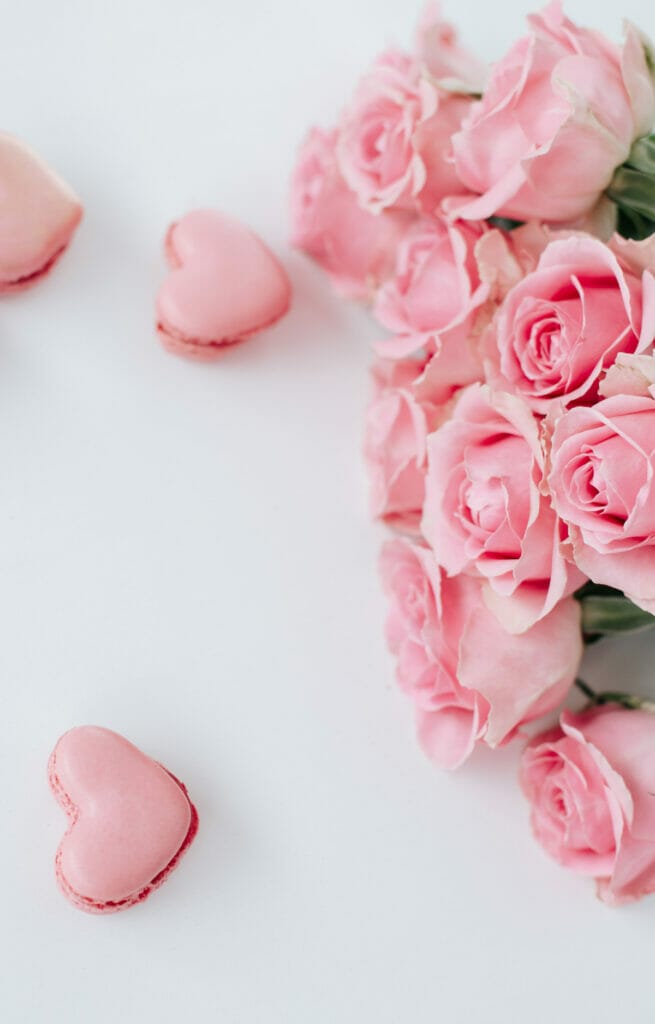 Valentine's Day is "celebrated" in London to the extent that you may find chocolates and Valentine's themed gifts in grocery stores and many restaurants will have specials, but unless you go looking for it, it's not a huge day and you won't be sickened by Valentine's Day paraphernalia everywhere if it's not your thing.
5. Halloween
While the UK doesn't have the same emphasis on Halloween as countries like America do, it is getting increasingly popular to at least acknowledge the day.
No one is showing up to work wearing a costume, but kids will go trick-or-treating in many areas and there may be some Halloween themed parties at various clubs.
Overall, London doesn't get as obsessed about Fall as many people do in the US – you're not going to walk around stumbling on pumpkin patches, hay rides, and offices decked out in cobwebs, but you will be able to find some Halloween themed activities if you seek it out.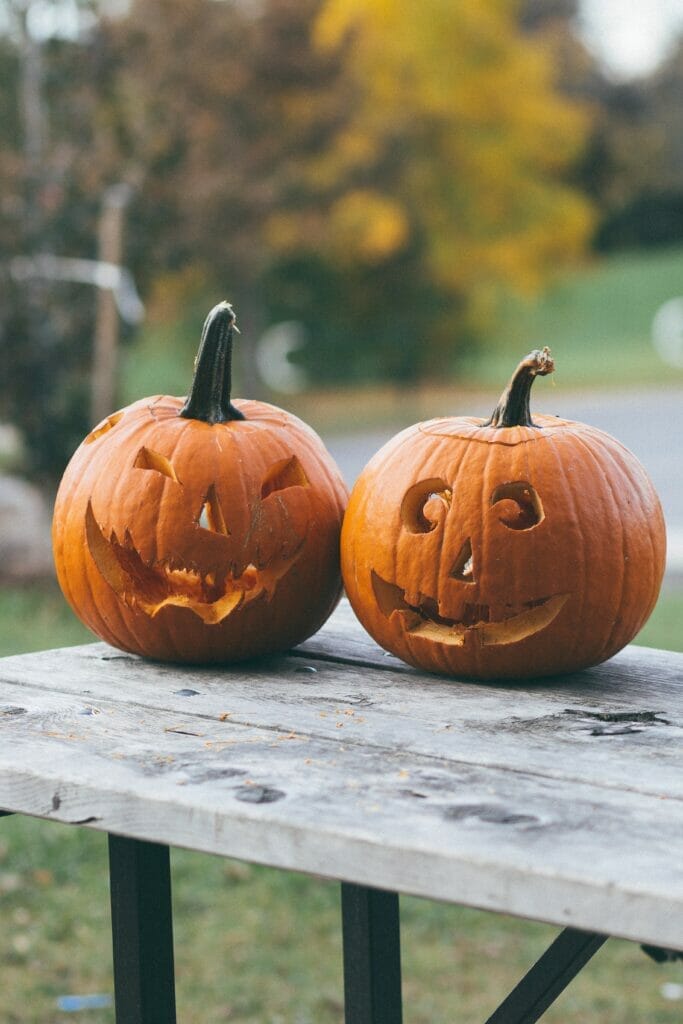 6. Easter
As the official religion of England is the Church of England (Christian), Easter is a big event in many ways.
However, the UK as a whole is actually not that religious of a nation, which means that Easter for many people involves meeting up with family members, egg hunts for the kids and eating chocolate bunnies.
If you do want to attend an Easter Church service, there will be plenty to go to, of course.
It's just that you shouldn't expect to walk around hearing people say "He is Risen!" and instead might hear things like "Hey, is that bunny Cadbury?"
Easter egg hunts for the kids are often held at some of London's attractions, and particularly outside of London at places like Hampton Court Palace.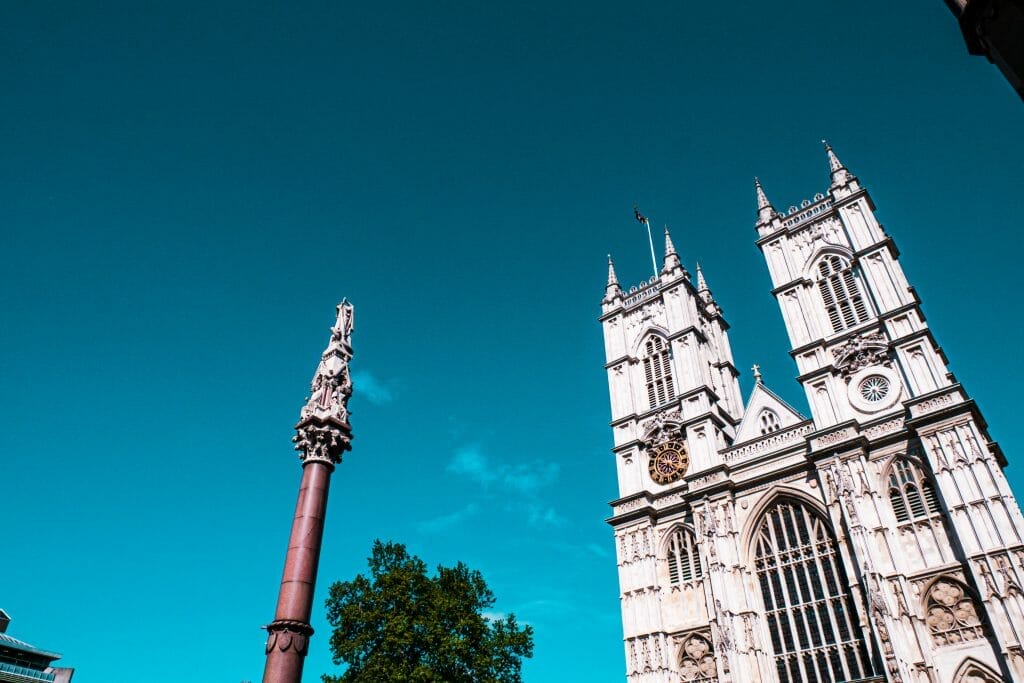 7. Christmas Eve
Unlike some European countries that use Christmas Eve as their main gift gifting day, Christmas Eve in London is more similar to Christmas Eve in the US where it is still the "eve" of the big day.
This is great for visitors, as it means that many London attractions and Christmas festivities are still open for business.
From Christmas Eve services at London churches to ice skating rinks to Christmas markets to festive carol services, you can find plenty to do on Christmas Eve.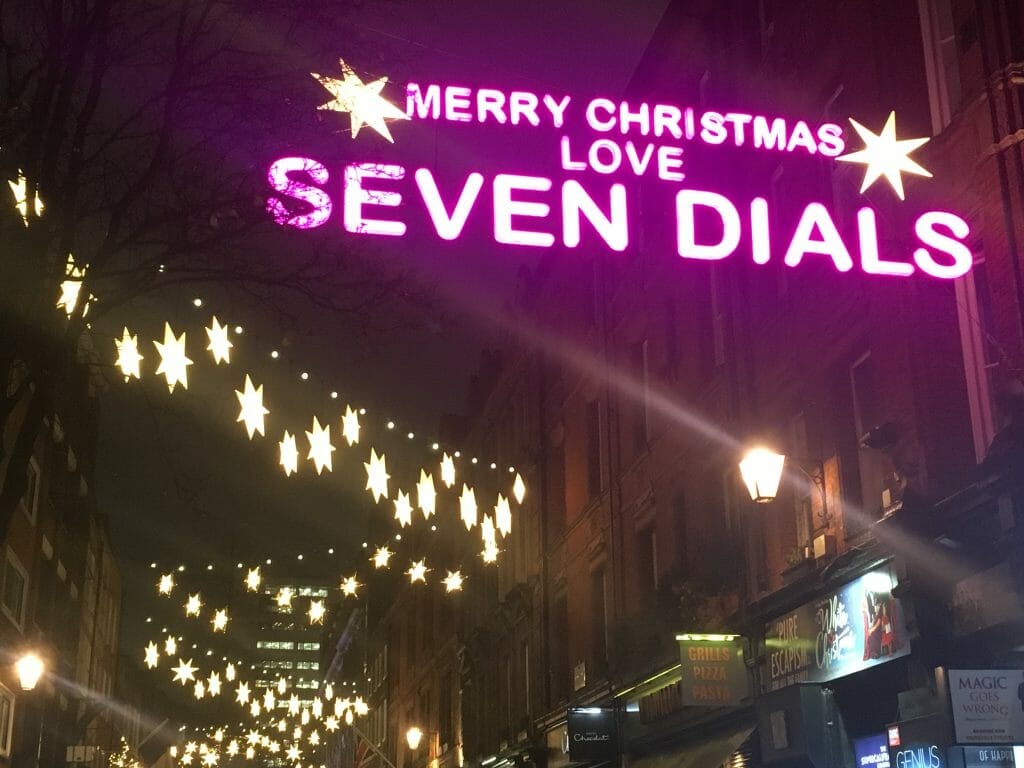 8. Christmas Day
On Christmas Day, London gets quiet as many residents are at home with their families and not in the city – or if they live in the city, they're tucked up in their pajamas at home!
London public transportation doesn't operate on Christmas Day, so don't make plans to go too far, but you can take in a church service at various churches across London, book a Christmas lunch at a restaurant, or spend some time strolling through one of the Royal Parks that are open on Christmas Day.
You can also just walk around the city and enjoy the general lights and atmosphere of London on Christmas Day – the streets aren't usually that quiet!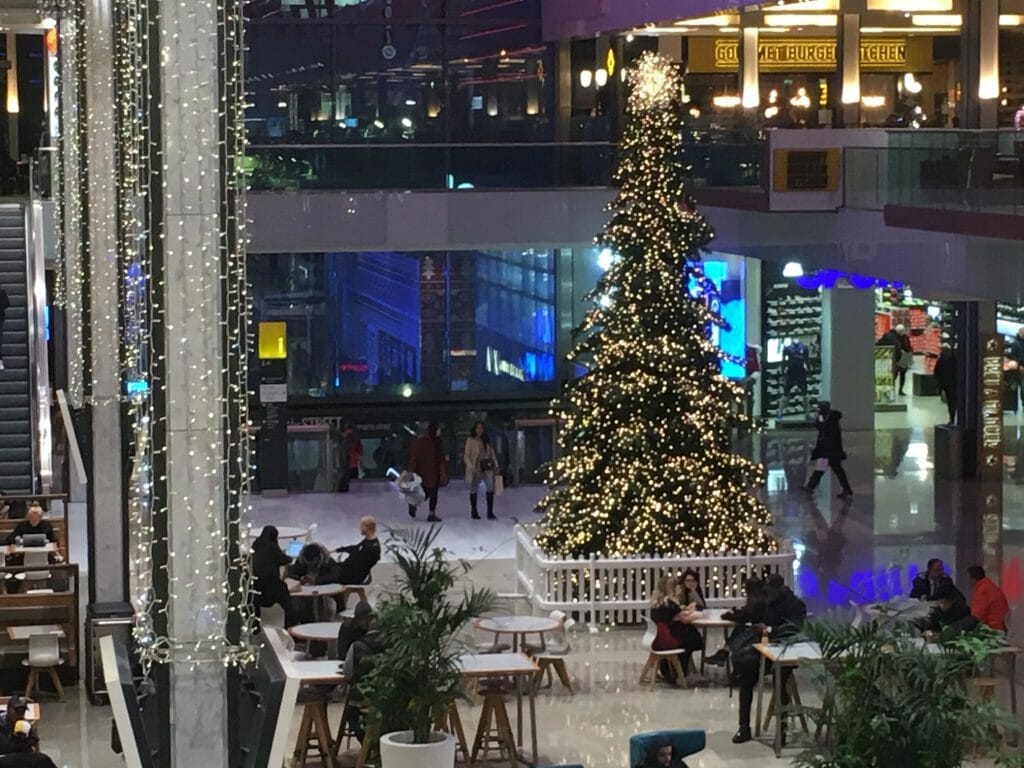 9. Boxing Day
Boxing Day, the day after Christmas, is a holiday in the UK that people also get off from work, which means it's still quiet in London.
You will get some transportation running, but at a reduced service.
Boxing Day tends to be a "shopping or sports" day, with some sports matches on and January sales starting.
Some attractions will be open on Boxing Day, moreso than on Christmas Day, so you could do a decent London sightseeing schedule on this day.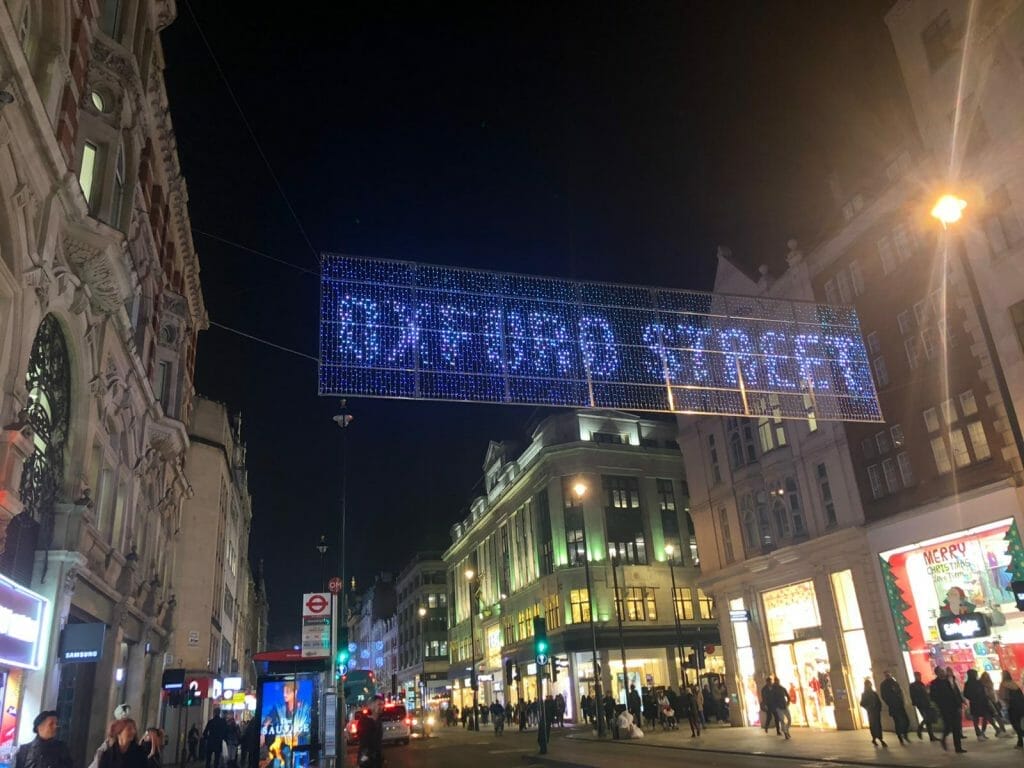 10. London Marathon
Every April, the London Marathon takes over the city for a Sunday and is filled with thousands of marathon runners sprinting their way through the city for their own glory or to raise money for charities.
This means that a lot of transportation will be rerouted, but also that you can be a spectator and enjoy the crazy atmosphere.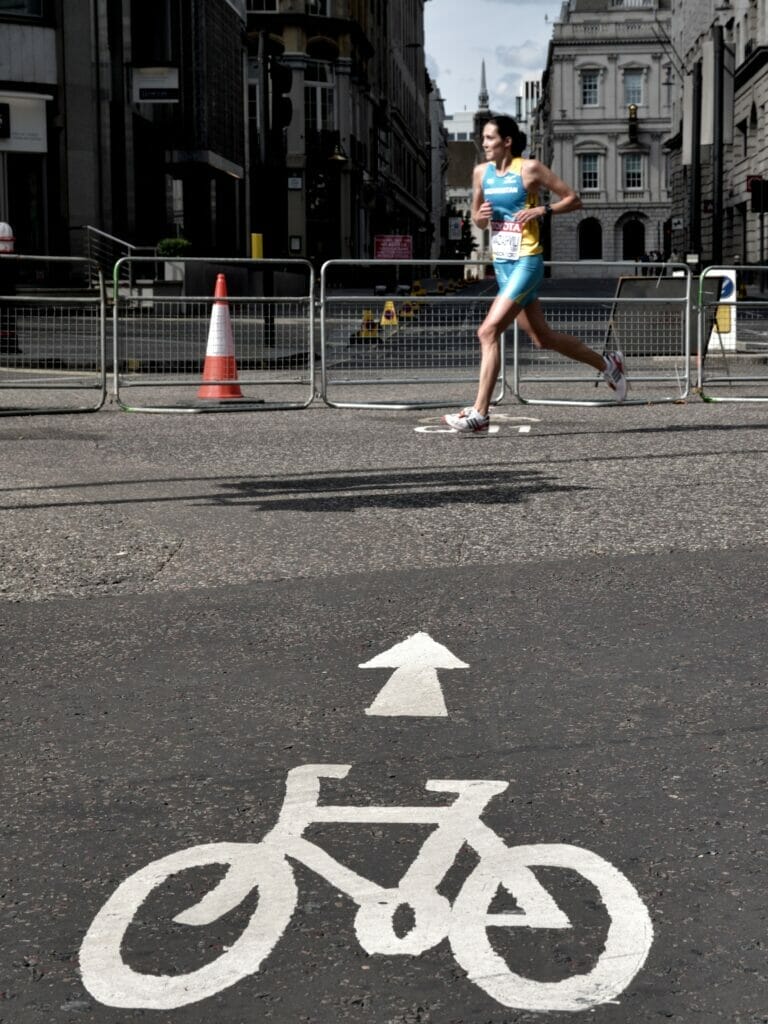 11. Notting Hill Carnival
Every August for two days (the Sunday and Monday of the August bank holiday weekend), the Notting Hill Carnival takes place in Notting Hill, which is not a carnival like with rides but carnival in the sense of a cultural celebration with parades, parties, music, dancing, costumes, and more.
The street festival celebrates Black British culture and highlights Caribbean and black diasporic cultures.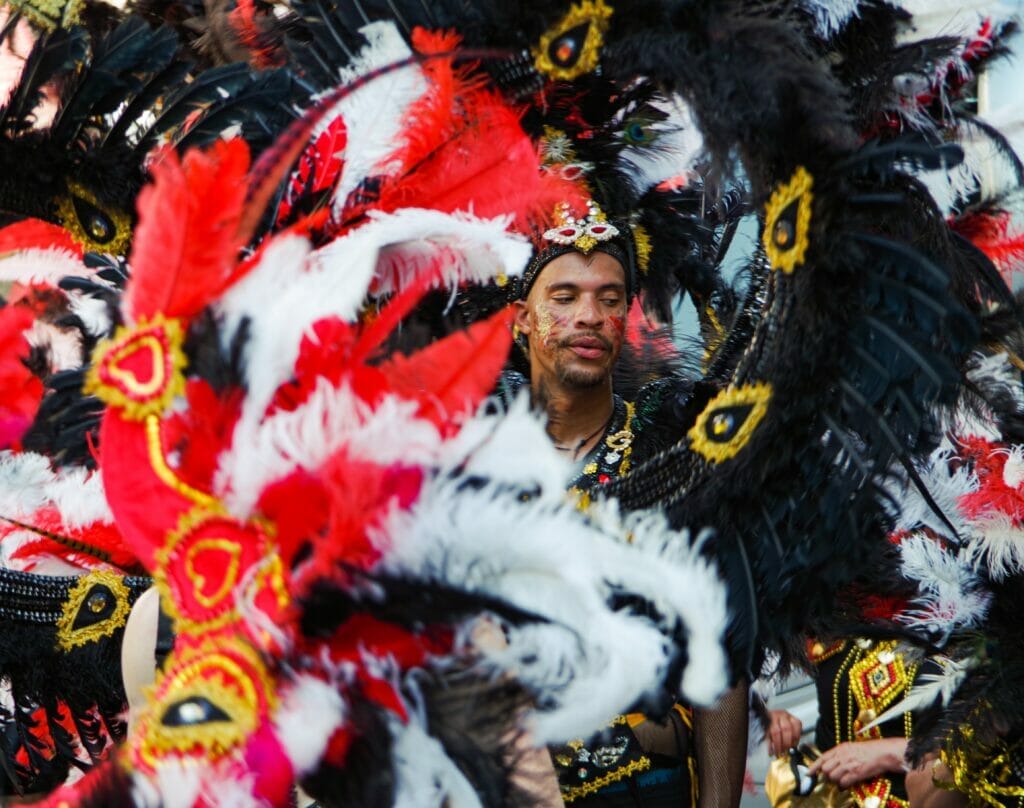 12. Wimbledon
This tennis tournament is a classic case of what it means to "be British."
From the traditional grass courts to enjoying strawberries and cream to (hopefully) basking in the London sun, Wimbledon is much-anticipated in London as people love to follow it and go to it.
You should know that it takes place in July each year (starts at the end of June usually) and there are multiple ways to get tickets, some a long time in advance and others if you just show up on the day.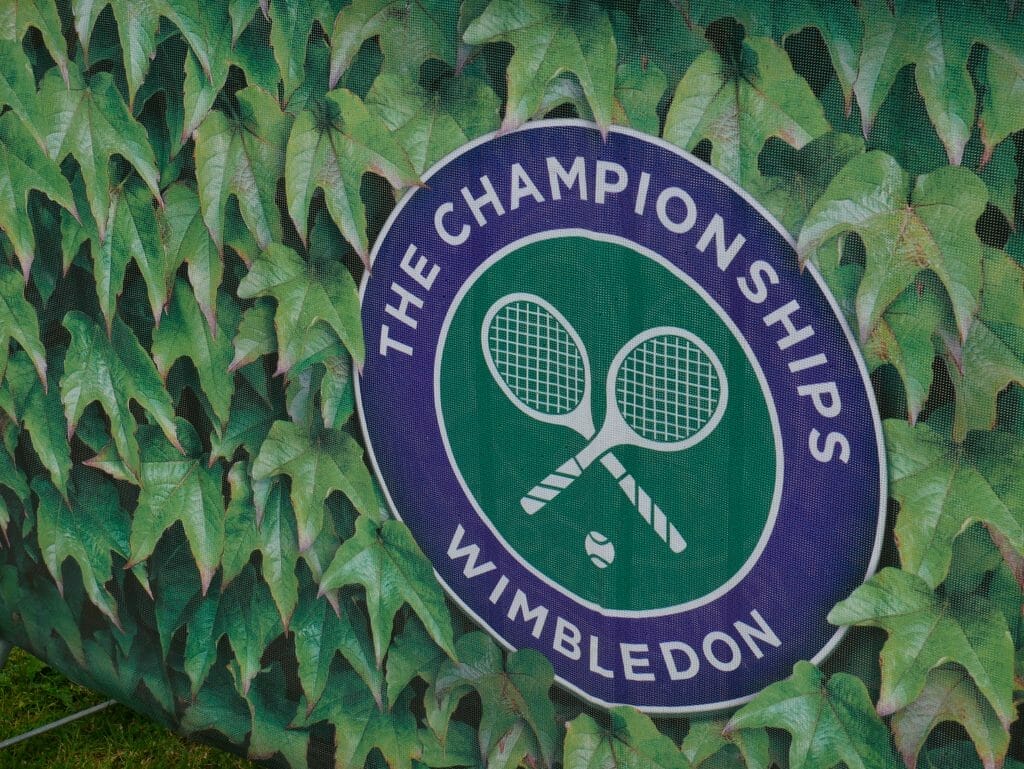 13. St. Patrick's Day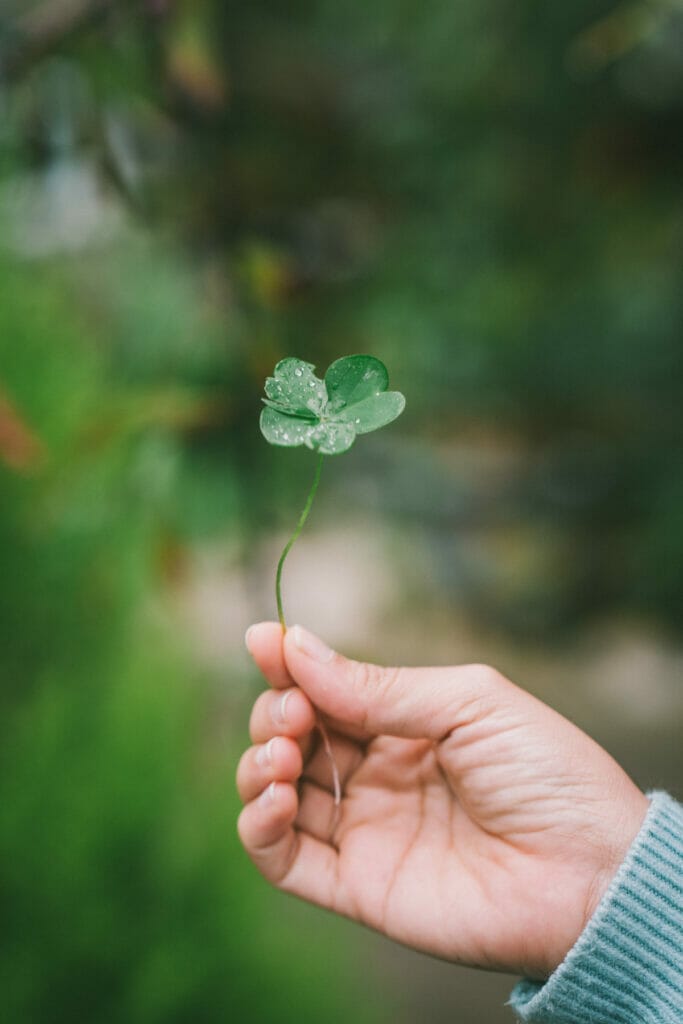 Despite St. Patrick's Day being a popular holiday to celebrate in America with rivers turned green and everyone proclaiming how Irish they are, it has little to no fanfare in London.
You may find a couple of events taking place and maybe a few restaurants with special dishes, but for the most part, don't start pinching people who don't wear green because you'll be doing it all day!
14. Chinese New Year
The Chinese New Year is a notable time in London, particularly in Chinatown, where you'll find parades and colorful celebrations – the parade is not always on the first day of the Chinese New Year, so research in advance when it is depending on the year you're going.
15. Trooping the Color
In a very British experience, Trooping the Color is the annual summertime birthday parade for the monarch.
It's not his actual birthday, but British monarchs have had the option of having an "official birthday" in the summer – why?
Well, the weather is better for a parade, of course!
Trooping the Colour is popular with visitors as the Royal Family gathers on the balcony of the palace and there is lots of pageantry and British tradition on display.
If you want sitting tickets, you need to go in a ballot that usually closes by February of that year, but you can also go early and stand along the parade route in front of the palace and see it that way.
Check out more information about Trooping the color here.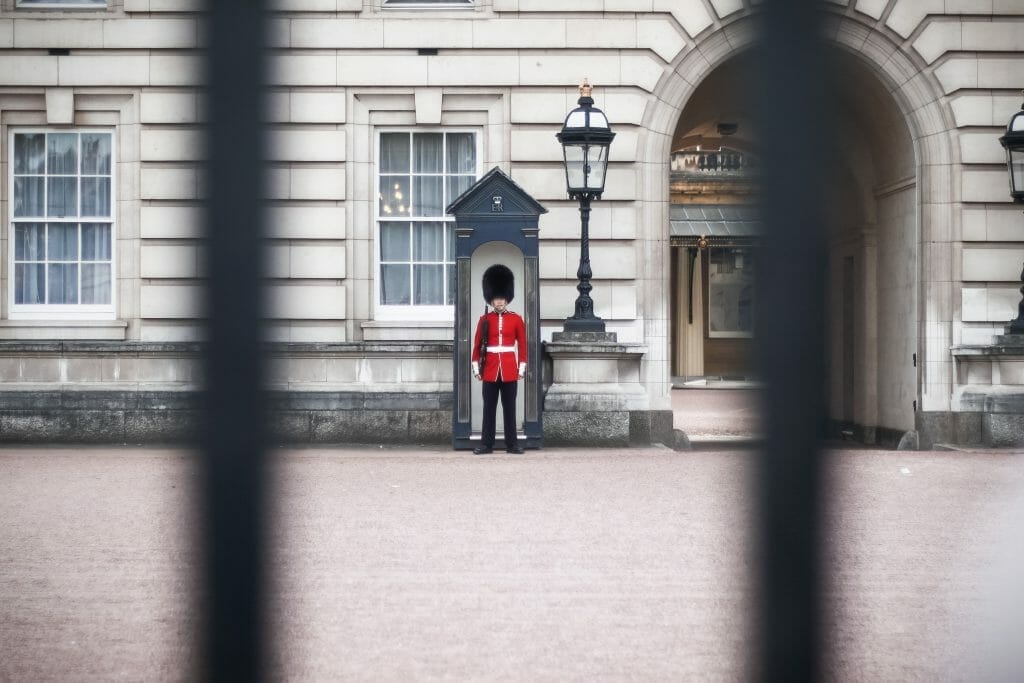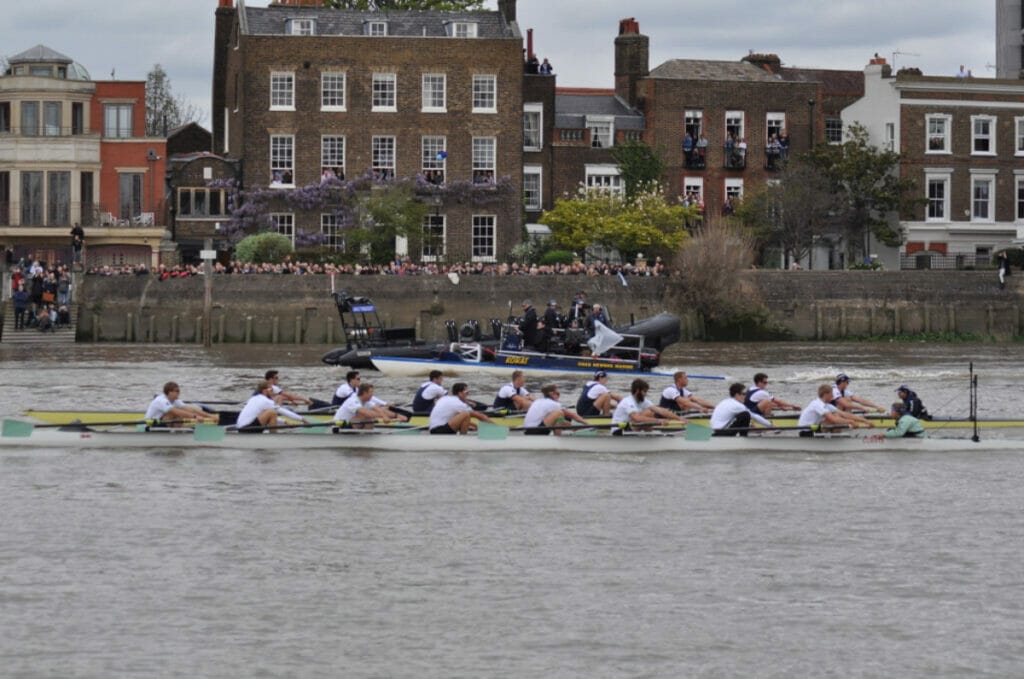 In the UK, rowing is a popular sport for kids at school and in universities, and there's no boat race more popular than the annual Oxford Cambridge race.
This takes place in April, and millions of people watch at home as it's a televised event, but you can also watch from the banks of the Thames.
It doesn't take place in Central London, but instead starts at Putney Bridge and finishes at Chiswick Bridge.
Along the course, there are often festivities, pubs, and a lively atmosphere.
It's free to go and watch.
17. Chelsea Flower Show
One of the most popular flower and garden shows in the world, the RHS Chelsea Flower Show is held for five days in May by the Royal Horticultural Society in Chelsea (specifically the grounds of the Royal Hospital Chelsea).
Members of the Royal Family attend and visitors from around the world go to see the displays.
You do need to buy tickets, which can be found easily on the Chelsea Flower Show website.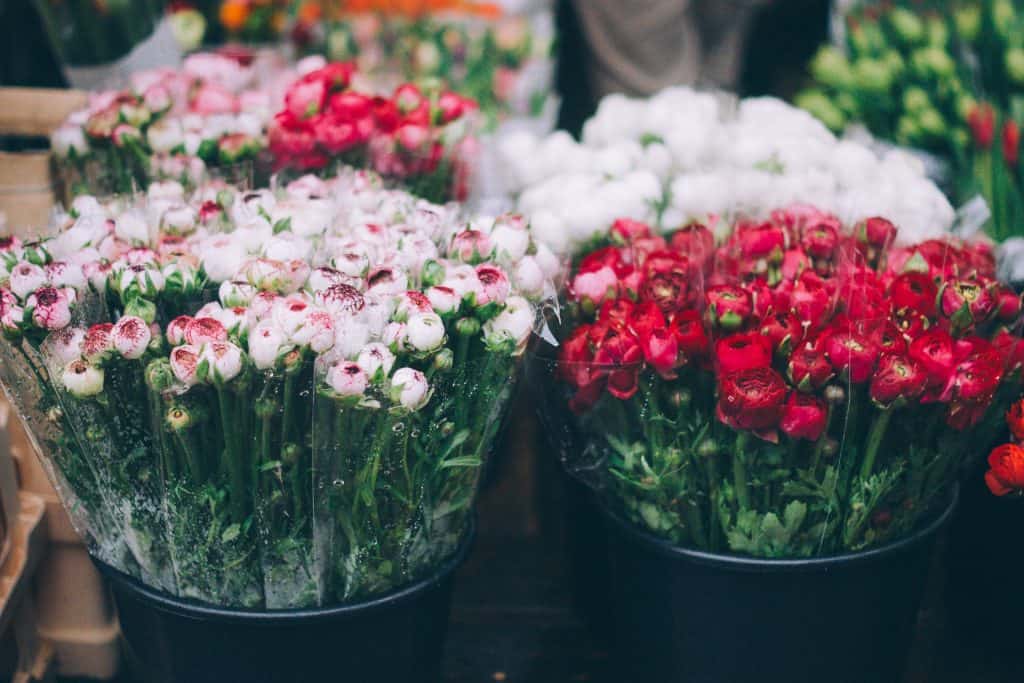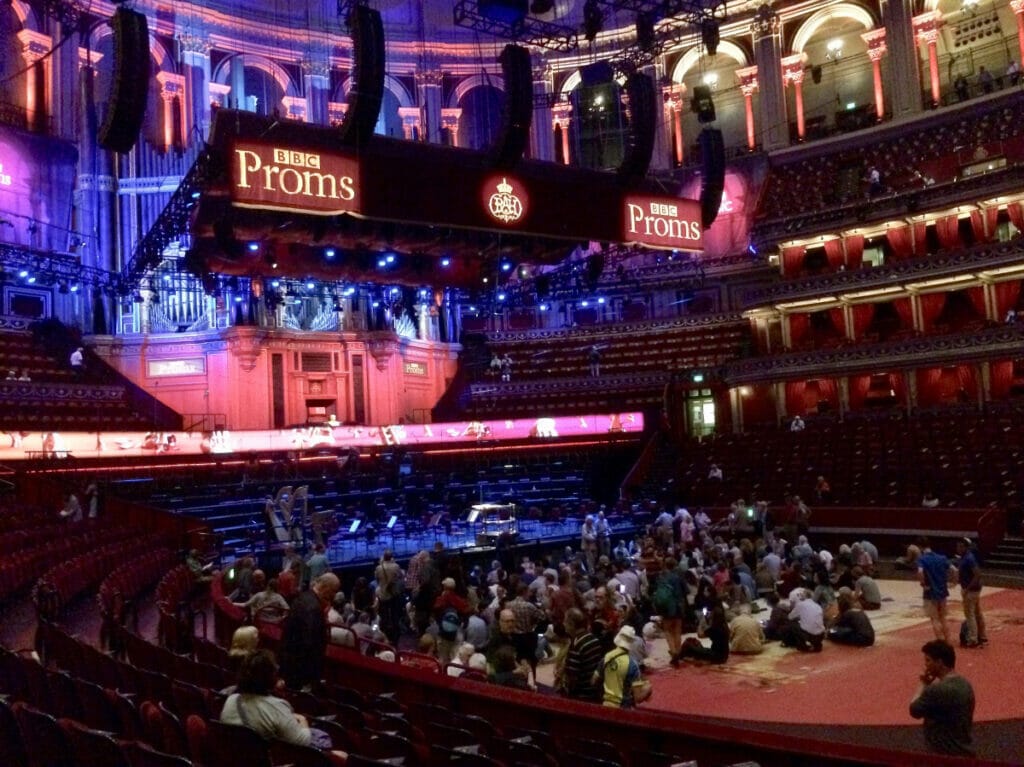 While it may sound like a high school dance, the Proms in London have nothing to do with awkward dancing and puberty.
Instead, they are a series of concerts that place in the Royal Albert Hall in Kensington, mostly featuring classical music.
The Proms are spread out between eight weeks in the summer and you can buy tickets online for concerts that look interesting to you.
If you want to save some money and really get in on the action, you can buy standing tickets with lower ticket prices.
The reason they are called the Proms is because it's short for "promenade concert," an outdoor concert in London's gardens where people can walk around while the band is playing.
In the Proms, it's called "promming" when you have standing tickets, and people go to the concerts are called "Prommers."
But don't think of the standing tickets like a mosh pit or anything crazy – the Proms are very civilized!
19. Lord Mayor Show
One of London's most traditional and biggest festivities is the annual Lord Mayor's Show, where the newly elected Lord Mayor travels in a procession from Bank to Aldwych in order to pledge allegiance to the Crown.
In the procession are about 140 floats, a stunningly beautiful Lord Mayor's Coach, and lots of marching bands, dance groups, and entertainment.
This takes place in the Fall, and it's free to line up along the processional and watch.
20. London Film Festival
The BFI London Film Festival takes place during two weeks in October each year and includes hundreds of screenings of films as well as industry events and question and answer sessions.
You can buy tickets to events as members of the public through the BFI website.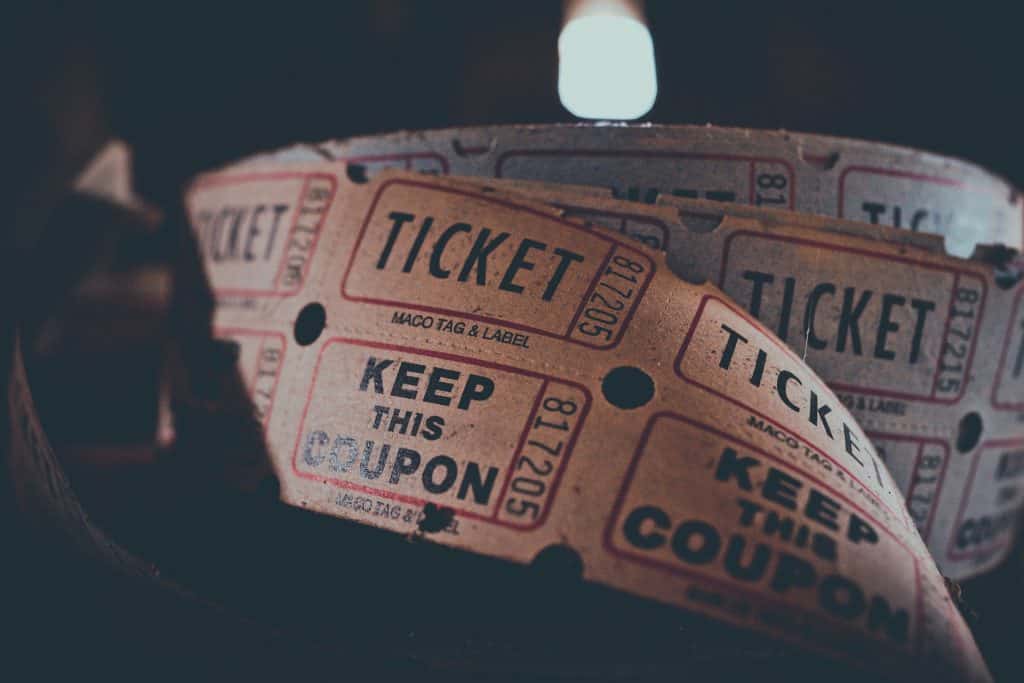 21. London Fashion Week
In February and September each year, London holds a Fashion Week that includes catwalks, fashion events and people walking around in some pretty bold outfits.
The public can buy tickets to certain events – find them by doing a search for public events at London Fashion Week.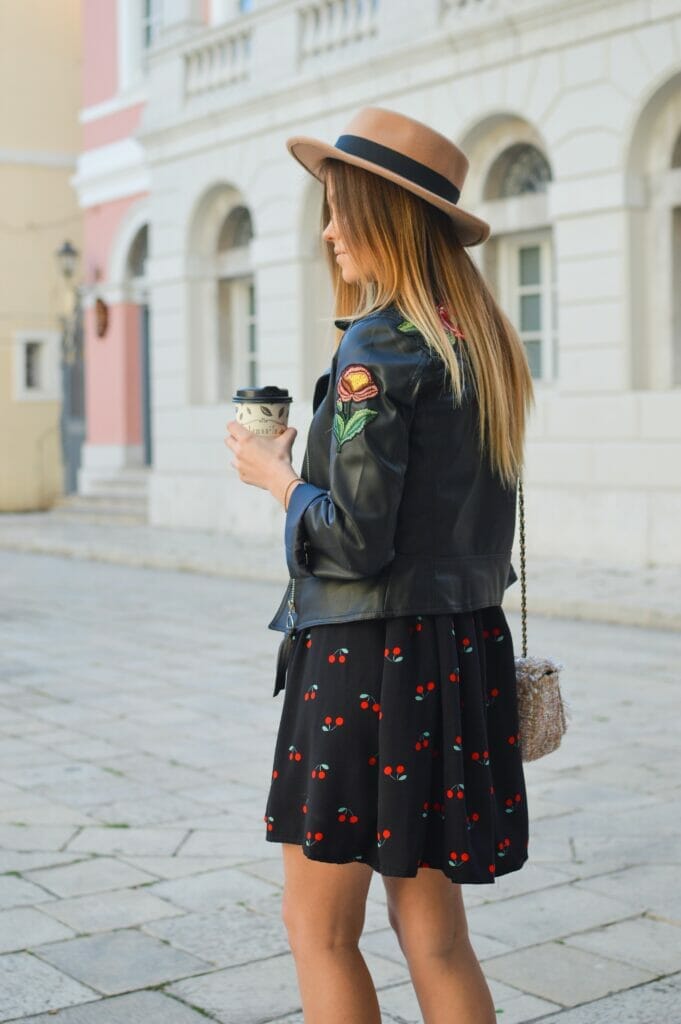 22. Bonfire Night
Every year on the 5th of November (and the weekends surrounding it), the UK celebrates what is known as "Bonfire night," "Guy Fawkes night," or "Fireworks night."
The reason stems back to 1605 (typical Britain with traditions older than America itself).
Basically, the King at the time was Protestant, and the Catholics in England felt suppressed because it wasn't a time of "let's all love each other," but more of a "shut up, I'm the ruler and it's 1605 so I can do what I want" sentiment.
Anyway, Guy Fawkes was a part of a Catholic revolt group who had planned to blow up the House of Lords with gunpowder during the State Opening of Parliament on 5 November.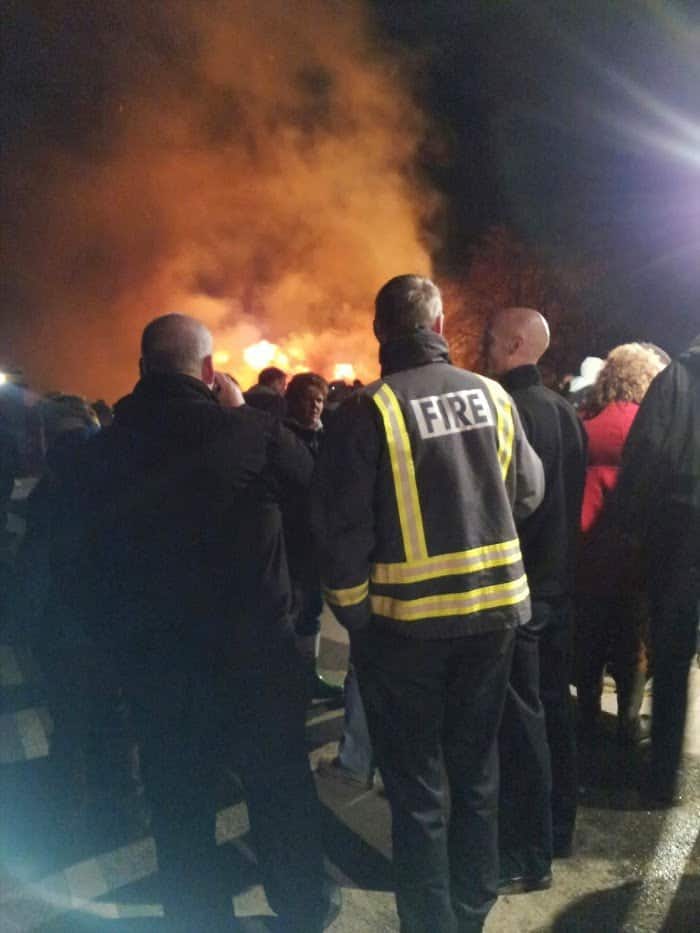 Fortunately for the King and the rest of parliament, an anonymous letter went out that tipped off the authorities to the plan.
Late at night on the 4th of November, Guy Fakwes was found in the House of Lords guarding 36 barrels of gunpowder (not sure if the "it's not mine" excuse would have worked here) and promptly arrested.
Many of the co-conspirators of this "Gunpowder Plot" were hung, drawn, and quartered (hello, 1605), but Guy Fawkes managed to jump from the gallows and break his neck before they could execute him.
How pleasant.
In celebration of the failure of the Gunpowder Plot and the fact that the House of Lords didn't go up in a plume of smoke and rubble, people started celebrating by way of bonfires and eventually it became a national holiday.
It was even celebrated in the North American colonies as 'Pope Day,' up until the American Revolution when we were like, "Wait we're supposed to be celebrating religious freedom, not persecution. Let's find another day."
23. St. George's Day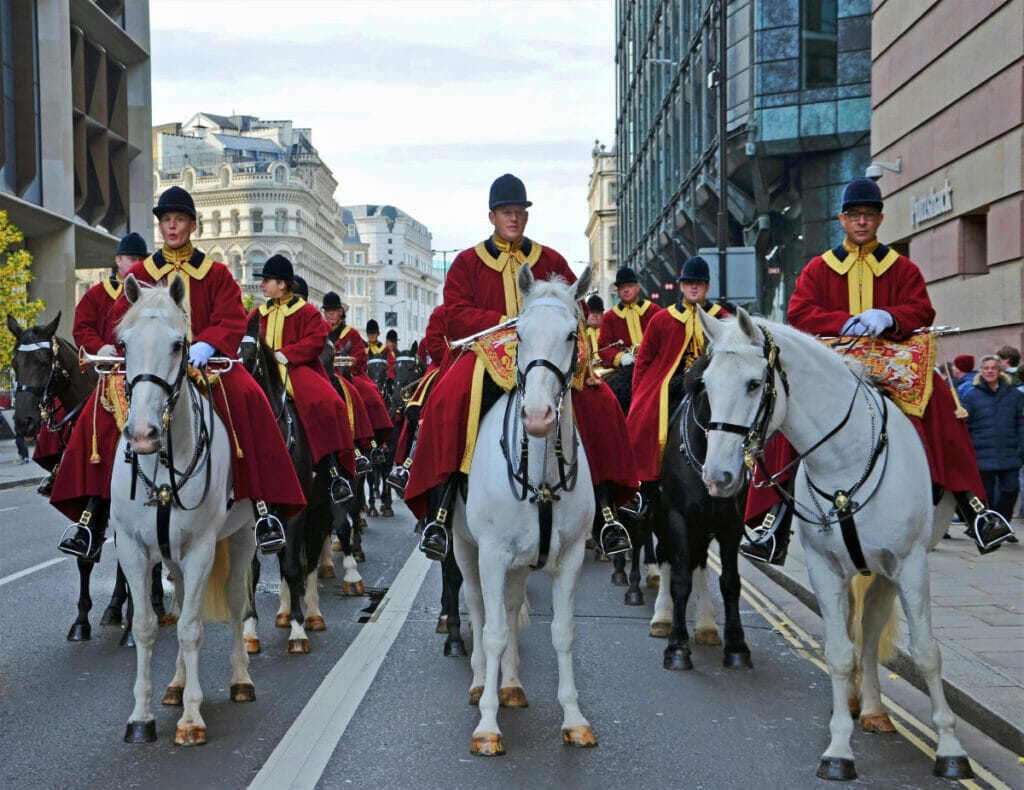 St. George is the patron saint of England and St. George's Day is every year on the 23rd of April.
Festivities in London include public festivities in Trafalgar Square, as well as St. George themed activities at attractions across the city.
For example, in the past there has been a "St. George feast" and a selection of patriotic music at Royal Albert Hall.
In general, London is such a multicultural and diverse city filled with many people who aren't English that St. George's Day could go unnoticed if you weren't walking past Trafalgar Square, so make sure to seek out these events if you're interested in checking them out.
Brits tend to be much less patriotic than other countries and view patriotism as something a bit "over the top" so don't expect some Fourth of July style festivities.
Want more London travel guides? Check these out!
UK Travel Planning Guide: the FAQs
🏥 Should I buy UK travel insurance?
Absolutely yes. Basic coverage is not expensive, and as a visitor you are NOT covered under the NHS. Compare policies and prices with Travel Insurance Master here, a big name in the travel insurance business, and cross that off your list.
🔌 Do I need travel adapters for the UK?
Yes, you do, otherwise you won't be able to plug in your electronics/phone/lifelines. I recommend this one, which is all-in-one so you can use it in other countries.
🚗 What do I need to drive in the UK?
The first thing you need to check out if you're planning on renting a car in the UK is this guide to driving in the UK for visitors – the roads, signs, and driving experience will likely not be what you're used to and it's essential to prepare yourself to stay safe and aware.
🛌 What's the best way to book hotels in the UK?
For UK hotels, Booking is the best site as it offers free cancellation on many properties. If you want an apartment, I always recommend VRBO over AirBnb.
📳 Will my phone work in the UK?
Yes – if you set it up right. Check out my guide on making your foreign phone work in the UK to ensure that you get the type of service you need.
🚿 Can I drink the water in the UK?
Yes, UK water is great and perfectly safe. But drink out of taps in any kitchen or use water fountains. Double check before drinking out of the taps in hotel bathrooms, though, as they may be on a different system.