This post contains affiliate links for which I may make a small commission to help keep the site running. You will not be charged extra for these items had you not clicked the links. Thank you for your help to keep the site running!
I want to address visiting London on a budget and how to save money in London for those of you who are trying to pinch your pennies (or…pences?) to make the most of your trip.
You'll find tips in other posts on things to do in London with kids and the best London tours, so I want to jump into other ways to save money in London while you're here.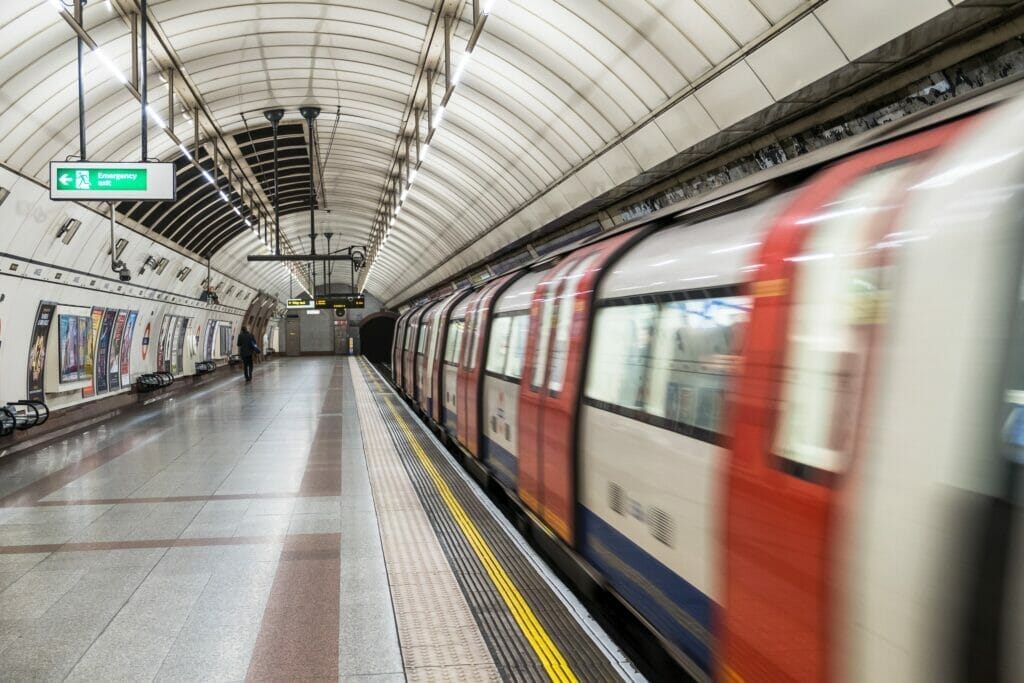 GET A

FREE

LONDON INTRO GUIDE and ACCESS TO MY FB GROUP
Start your planning with this "Intro to London" guide and access to my London planning Facebook group!
Wait, stop!
Before you keep reading, I just wanted to make sure you know about my expert 7-day London itinerary that includes all of the iconic attractions plus off-the-beaten path activities and restaurants, as well as step-by-step walking and public transportation directions!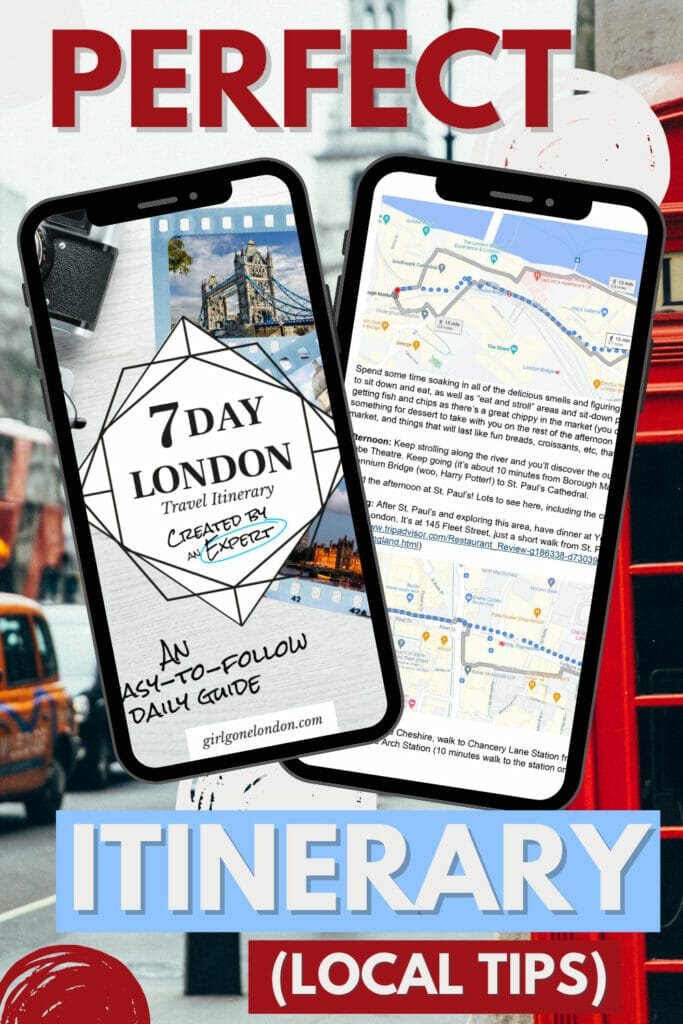 It can be stressful spending so much money on a London trip and not knowing if you're fitting everything in or making the most of your time.
To help you out, I've taken my 10 years of London experience (starting as a visitor and then as a resident) to make sure that you have the ultimate step-by-step itinerary that will make sure you see the real London.
And, hey, if you're not coming for exactly 7 days or already have some plans, don't worry, as it's editable so you can mix around the days, incorporate your own ideas, or pick and choose which days to follow.
(or click here for my popular personalized itinerary option to exactly suit your needs!)
The Absolute Must-Knows (from a Londoner)
Hey! Want more honest UK tips and planning advice? Click here to join my London and UK Travel Tips Facebook group, where I can answer more of your questions!
1. Always Ask for Tap Water
Your waiter or waitress might not always double check, so when you order water at a restaurant, make sure to specify tap water.
If not, they may bring you a bottle of "still" water ("still" versus "sparkling" which you will have to pay for.)
Even if they ask "still or sparkling," politely request tap water as this is free.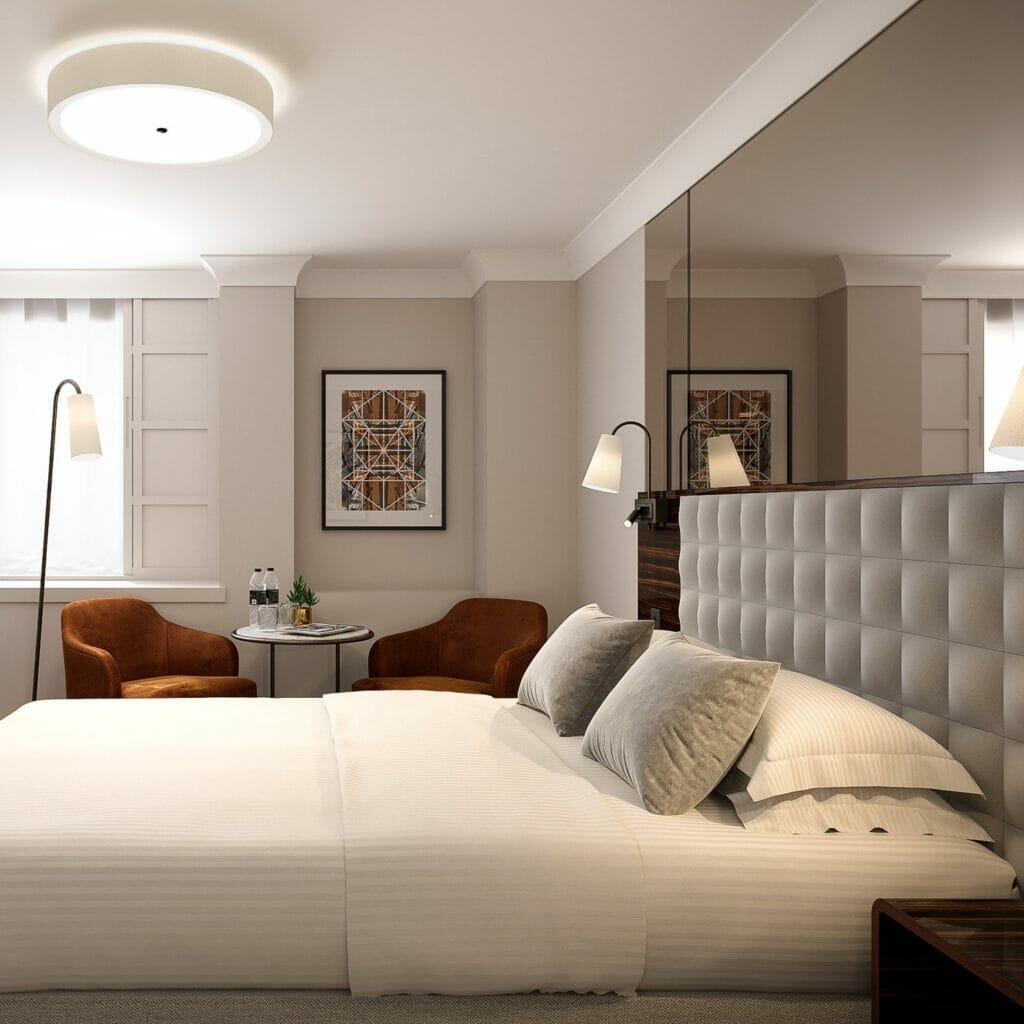 2. Make Use of the Grocery Store Meal Deals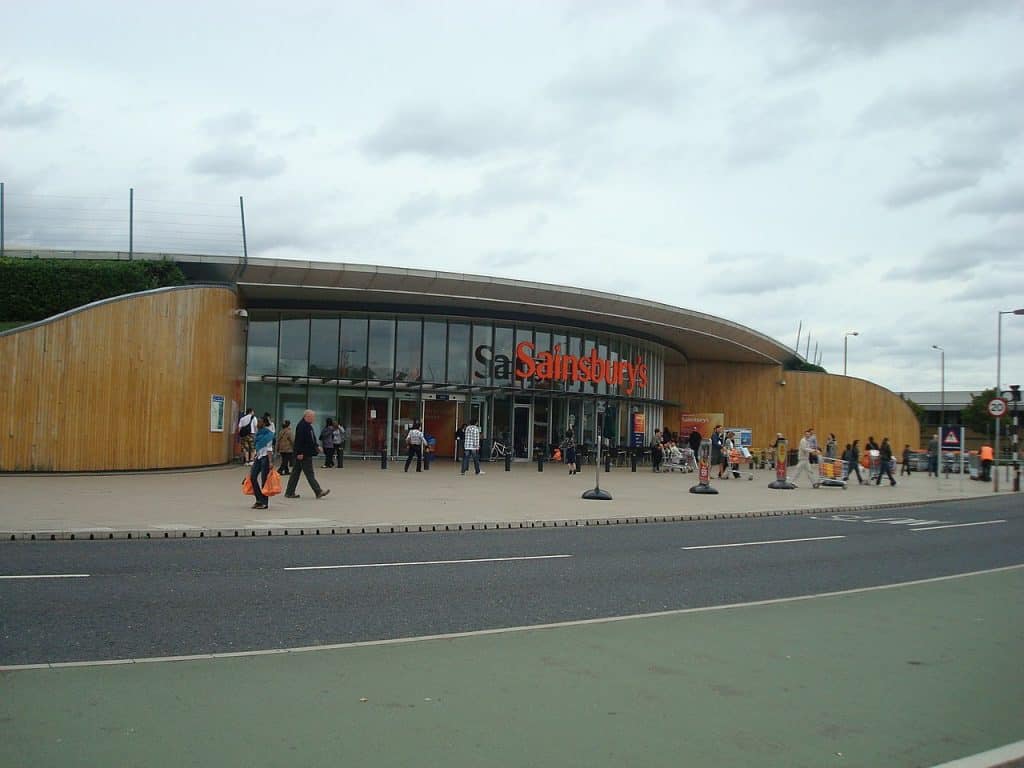 The UK's grocery stores, particularly in London filled with workers, have cheap "meal deals" where you can usually get a hearty sandwich, chips and a drink or some other combination.
These usually are only about £3 to £4 per trio, and are an excellent way to get lunches and even dinners cheaply.
Don't be afraid to make your own atmosphere by bringing some sandwiches to the park and enjoying London.
You don't have to be in expensive restaurants to have a good time.
IMPORTANT: are you coming to the UK from abroad?
In case you're reading this from outside the UK and will be a foreign visitor here, you need to know these 2 things to stay safe and save money.
Travel insurance – you need it when going overseas! I use

this site

to get the best quotes and purchase my packages from. Do not skip this – having medical coverage abroad as well as other coverage in case of missed flights, lost luggage, etc is essential. As I said, I have never gone wrong using

this site

.
3. How to save money in London: know where to shop on a budget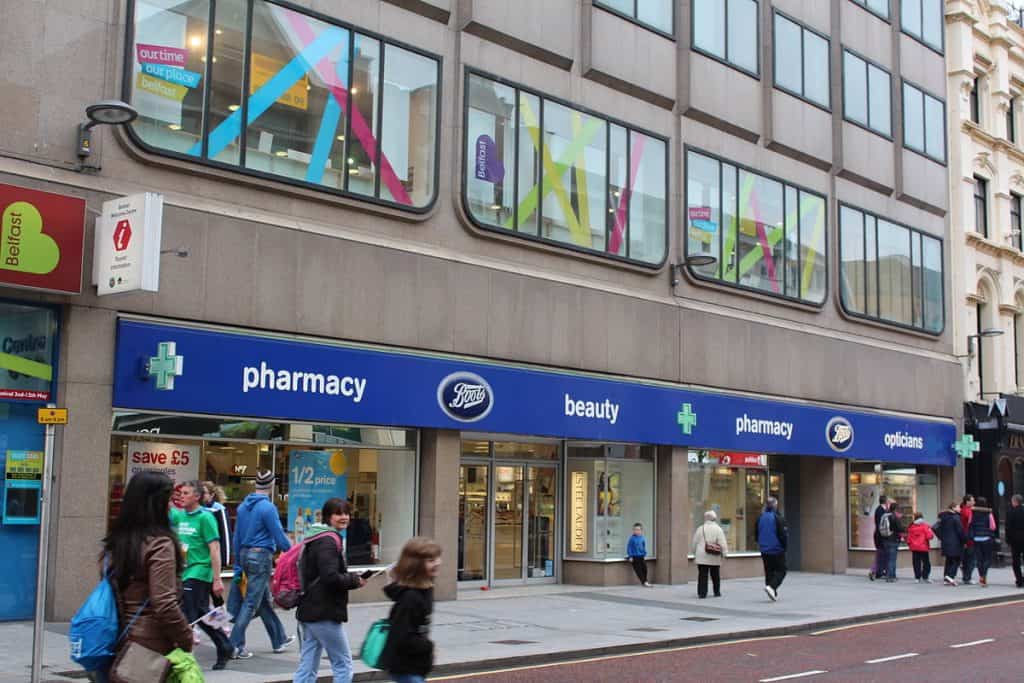 As with any country or city, there are plenty of places to buy things, but knowing where to buy them on a budget is half the battle.
For grocery shopping, look for stores like Tesco, Aldi, Lidl, ASDA, and Sainsbury's.
Avoid Waitrose due to its expense, and if you can, find the "bigger" version of the previously mentioned stores rather than the smaller "Local" versions.
For toiletries, you can also look at the stores mentioned, but also Boots.
4. See if the London Pass Works for You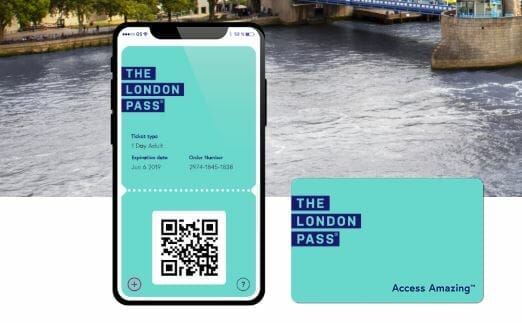 The London Pass, if not used properly, can cost you money, but if you plan your trip to accommodate its timings, you can save quite a bit of money on attraction entrances.
5. Rent an Apartment to Cook Your Own Food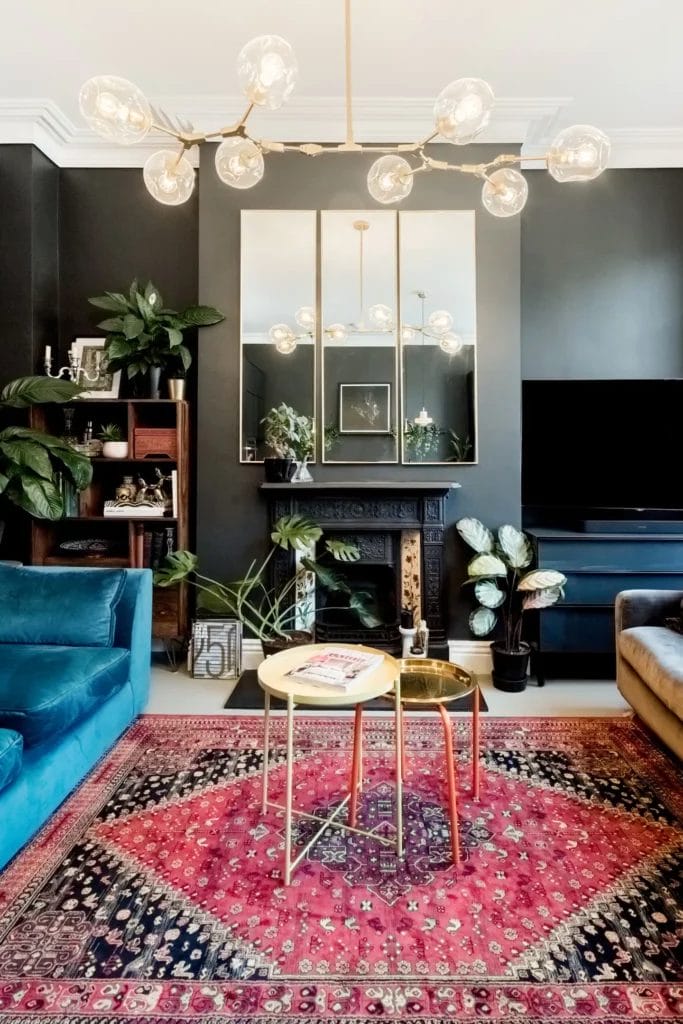 If you're trying to do London on a budget, this is a great way to save money.
Rent an apartment through AirBnb or another rental company to save money on the cost of eating out all the time, which can feel like the only solution when staying in a hotel room.
If you're really on a budget, you even check out how to save money when traveling by being a housesitter, which means you're looking after someone else's home and/or pets in exchange for staying there.
6. Be mindful of your souvenirs when heading to London on a budget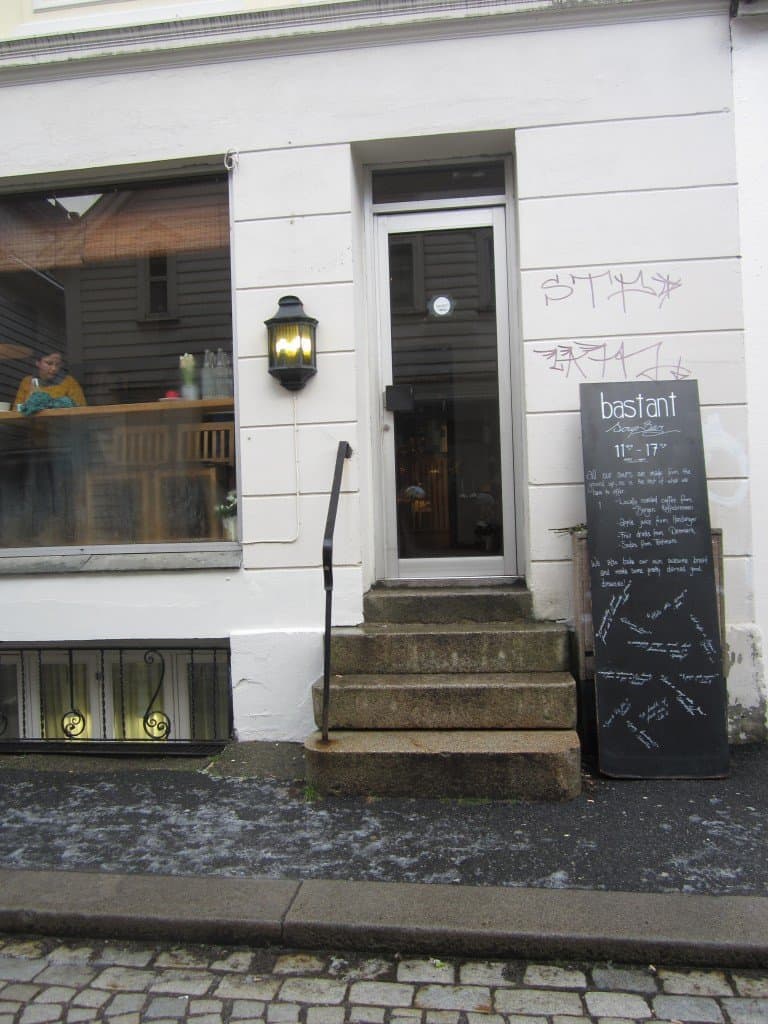 Yes, you can come home with 80 Queen bobbleheads, but do you really want one or are you just getting one because that's what everyone else does?
Either keep your take-homes to some beautiful postcards, a small item like a magnet, or just use your ticket stubs and receipts and pictures to create a scrapbook filled with awesome memories for a fraction of the price of bringing home lots of Oxford Street shopping.
7. See Where You Can Combine Purposes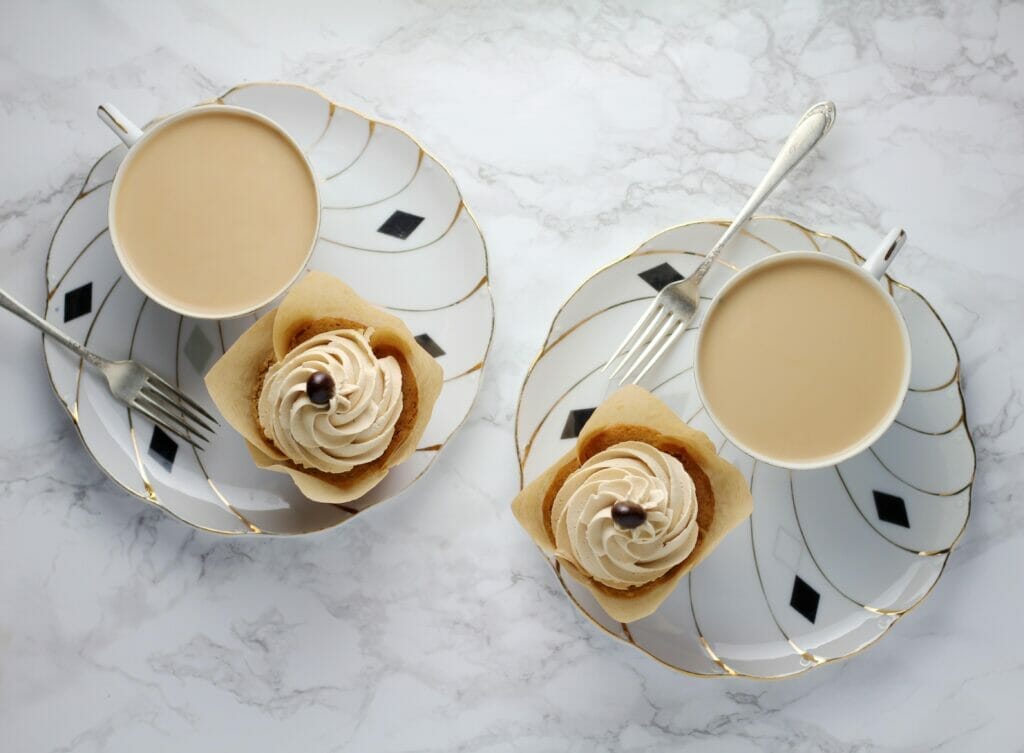 Sometimes, you can kill two birds with one stone, as it were.
For instance, if you wanted some great views of London from the Shard, London's tallest building, and you also wanted to experience afternoon tea while in London, did you know that you can book afternoon tea at one of the restaurants with excellent views rather than having to pay for tickets to go up the Shard AND afternoon tea somewhere else in the city?
8. Walk Where Possible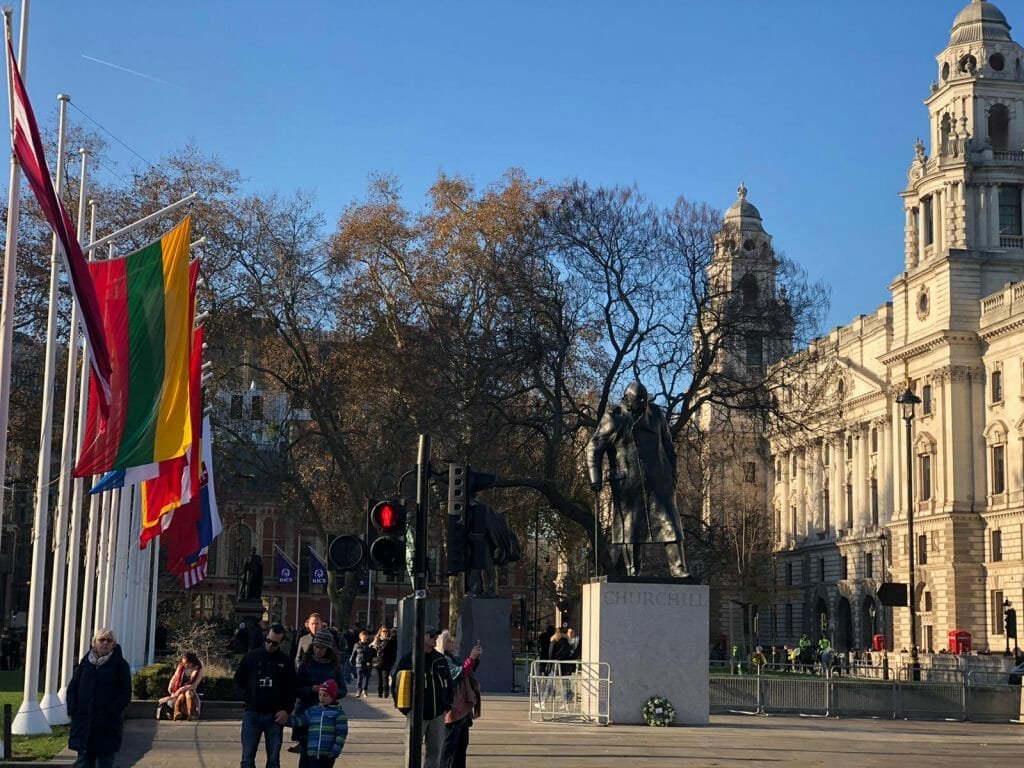 London is not walkable in the sense that you can spend the entire time here exploring the whole city and always walk (well, you could, but it would take hours upon hours and may not be the best use of your time).
But many times, it is even more time efficient to walk between certain tube stations or stroll through a general area rather than hopping off and on public transportation.
If you are able, bring your best walking shoes and get used to seeing the city on your own two feet to save a bit of cash.
9. Opt for the Tube or Buses over the Cabs: savings in London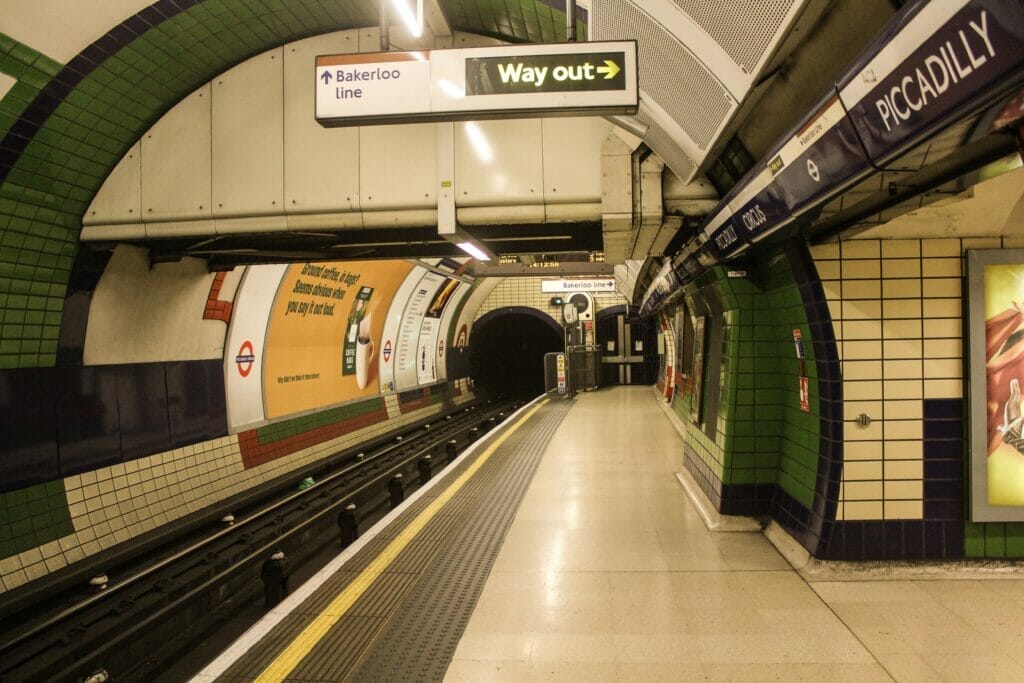 Hopping in a black cab to get everywhere is a terrible waste of money if you're on a budget in London.
If you absolutely have to take a cab, Uber is cheaper, and otherwise you should stick to the tube or buses.
Public transportation is huge in London and can get you almost anywhere, and sometimes faster than taxis due to not having to make their way through traffic!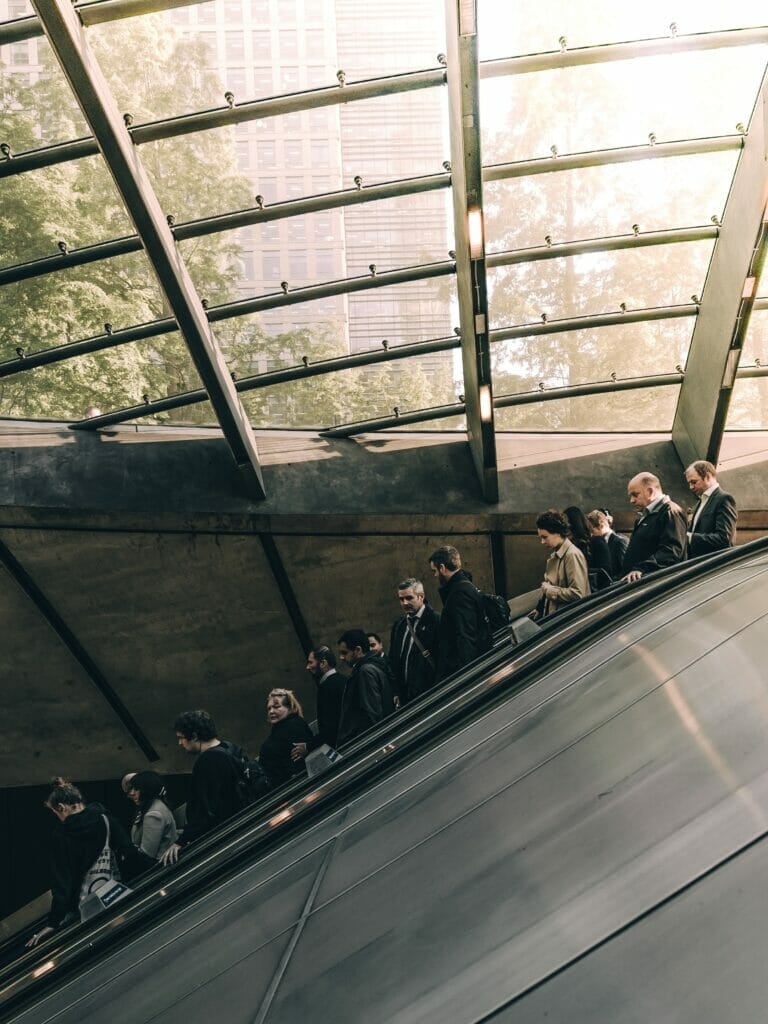 10. Set Yourself a Spending Limit per Day and Plan within That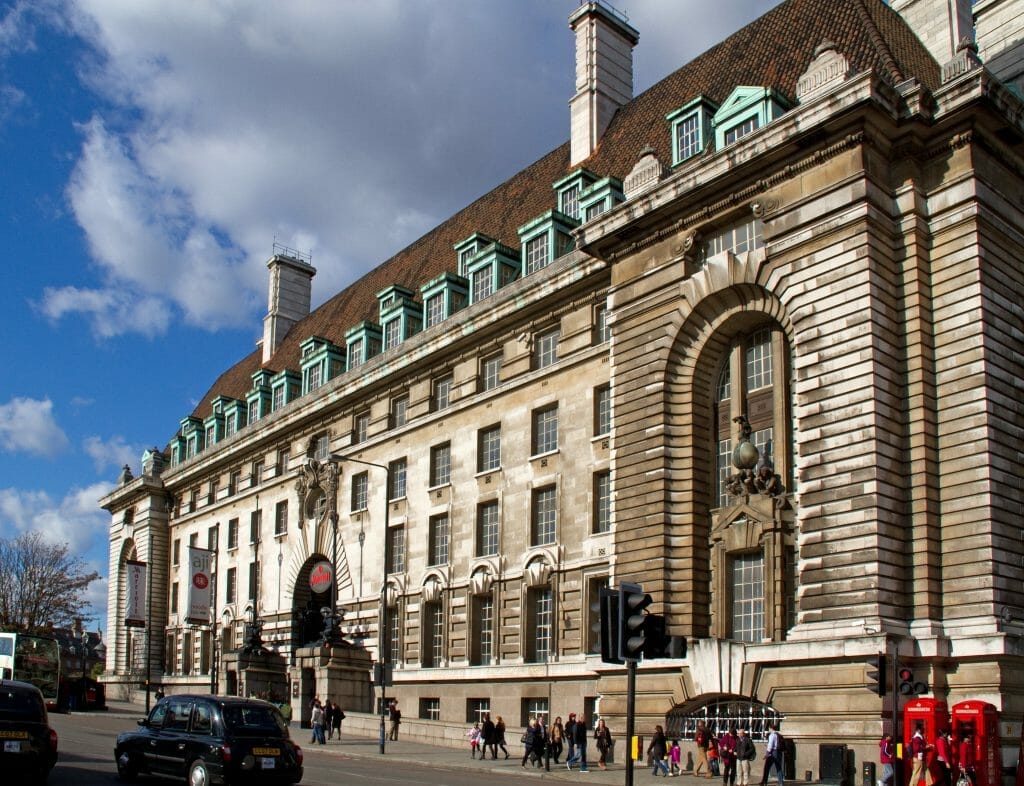 When people ask, "how much money do I need for London?" it can be hard to answer because I could help you spend $100 a day or $500 easily.
Some things will come with a cost that you have no choice but to pay – ie, even if you find a cheap room in someone's apartment, you'll need to spend money on a place to say.
But otherwise, set yourself a daily spending limit that feels comfortable for you and plan your days around that.
Otherwise, you'll end up giving in to every temptation and spend way more than necessary.
Use it as a challenge – London is a mecca for all kinds of workers, families, kids, teenagers, and students – many of them manage to enjoy London without spending insane amounts each day, and you can too!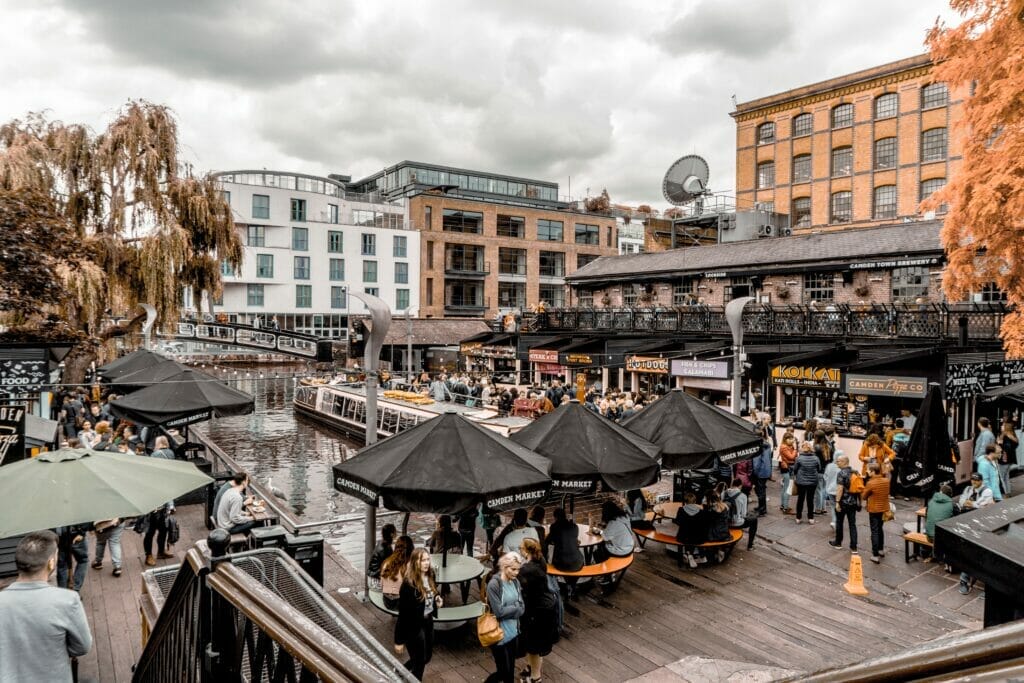 11. If You Want to Go to the Theatre, Line Up for Cheap Tickets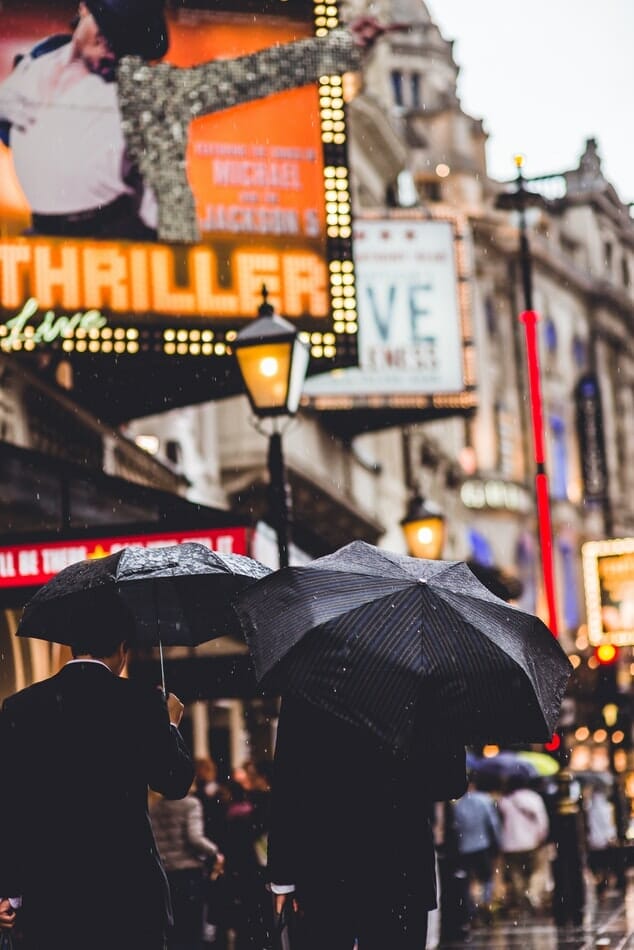 Looking for a way to find cheap theatre tickets in London?
There are some shows in the West End (London's theatre scene) that offer extremely cheap tickets if you're a certain age and willing to get there super early on the day of the show.
For instance, if you're between the ages of 16 and 25, you can get £5 tickets to Matilda if you get to the box office super early on the day of the show (it opens at 10am, and it's first come first served).
You can also use my favorite site for buying ahead of time, London Theatre Direct – we always use them to save money.
12. Travel in Off Peak Hours: ways to save money in London
If you're using London's tube network on Pay as You Go Oyster credit, you should know that the cost of travel between 6:30am and 9:30am on weekdays is more expensive than the rest of the time.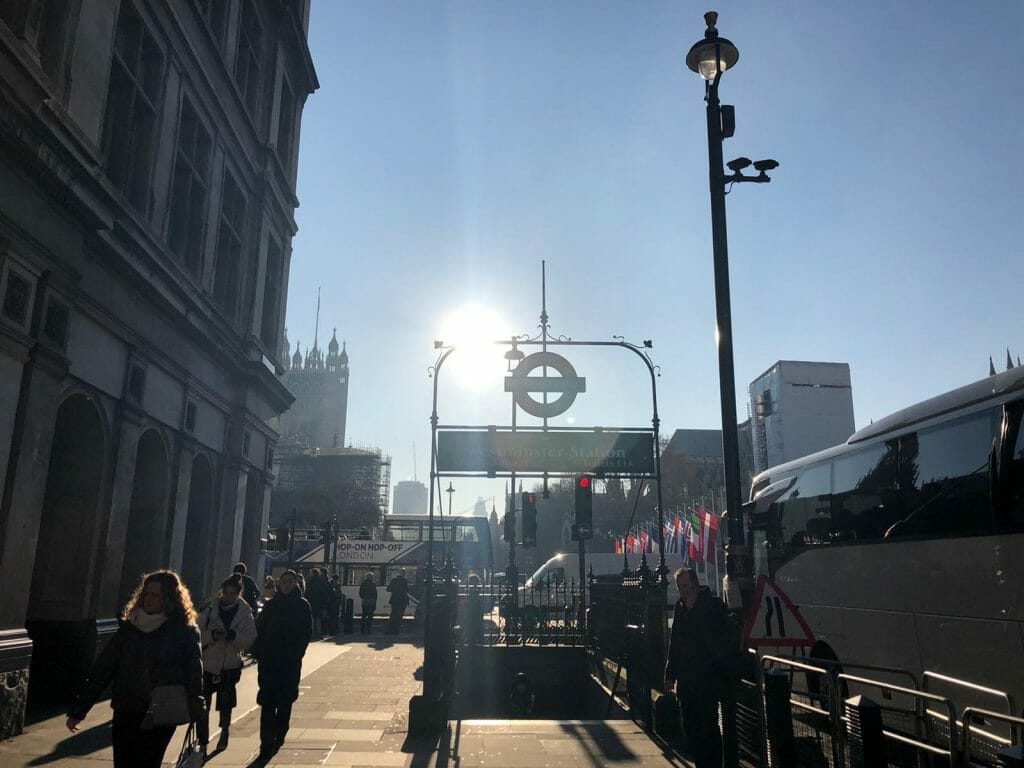 Avoid travel between those times and you've already saved yourself some cash!
13. Use an Oyster Card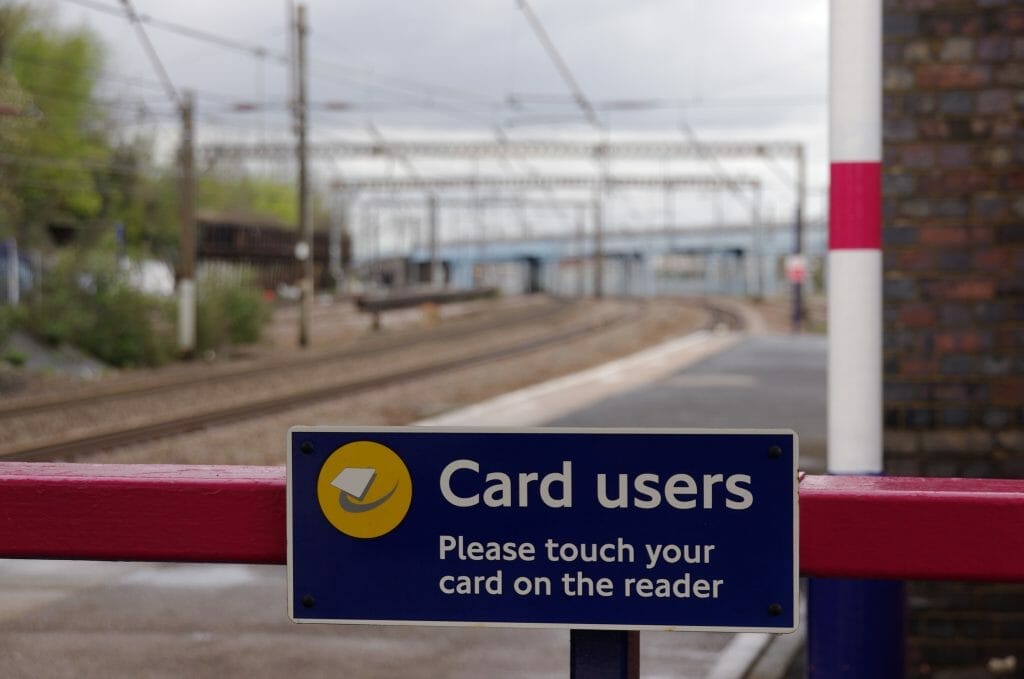 Whatever you do, do not buy single paper tickets to use the tube. Stick to using an Oyster card and you'll save about half on the fare each trip.
14. Eat at Street Food Markets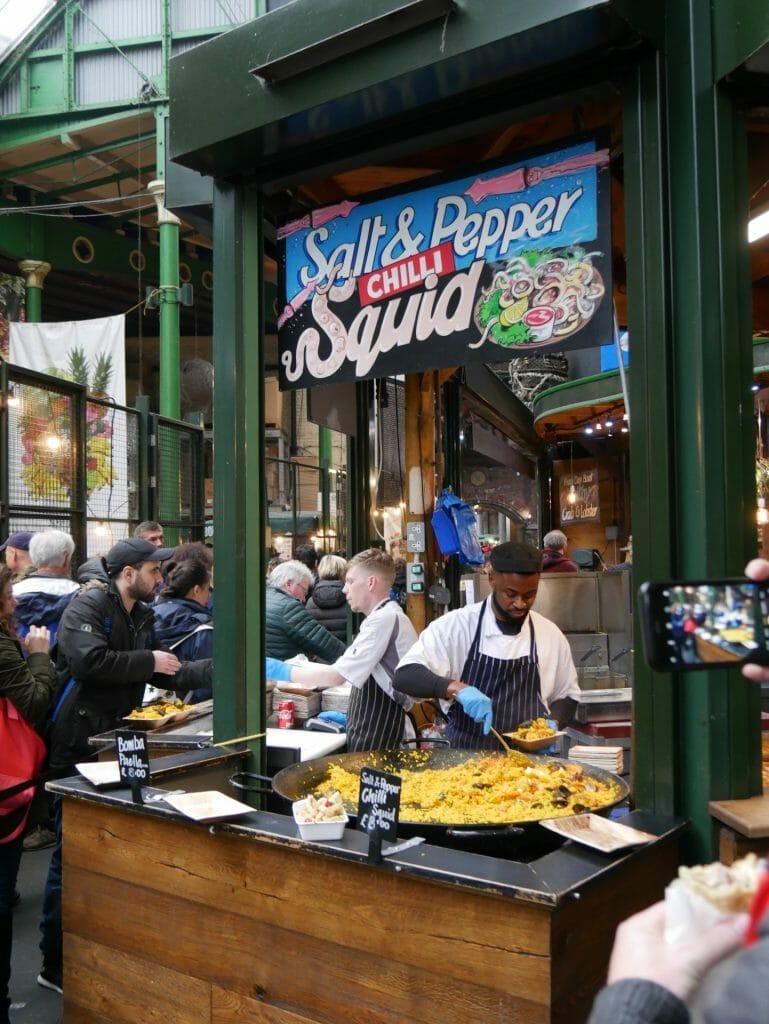 A step in between getting meal deals at grocery stores and eating in a restaurant is eating street food in a food market!
For instance, Borough Market has some amazing food, and you'll pay less than you would at a restaurant because you're not also paying the vendor for somewhere to sit and a waiter or waitress.
Embrace the London food market scene and indulge!
15. Ask about Student or Concession Price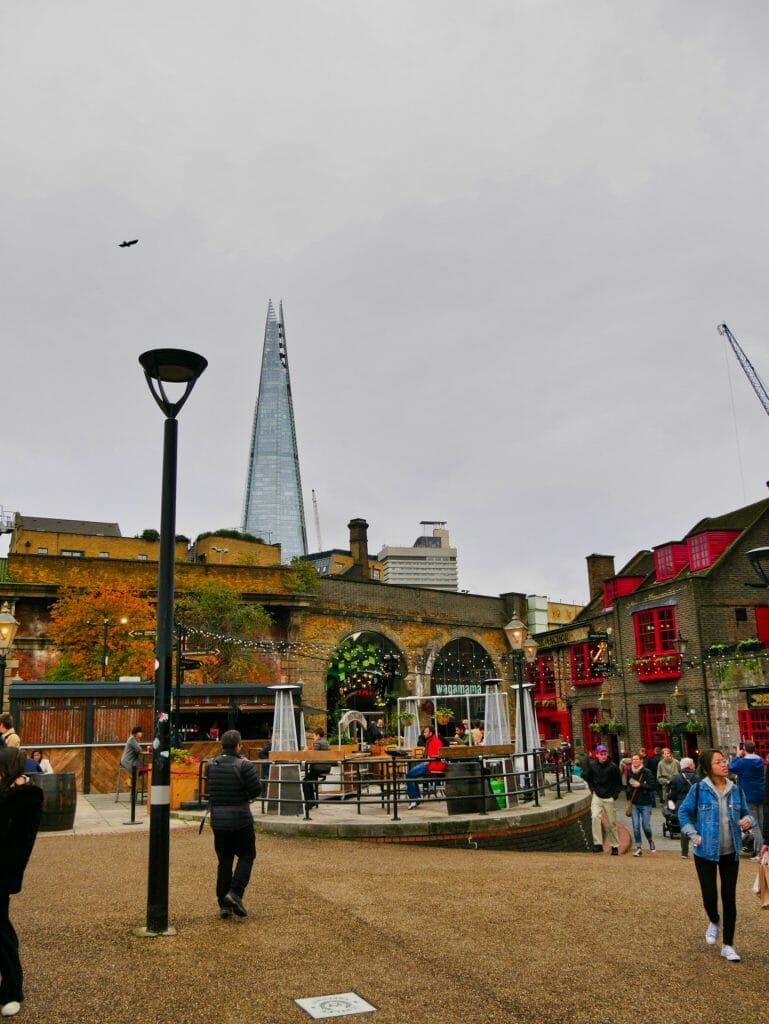 London is filled with discount for students, "young people" (usually between 16 and 25), concessions, and families.
No matter who you are, get used to using the line "do you offer any XYZ discounts" (fill in the blank with student, young person, family, etc) and see what they have to say.
The worst they can say is no.
16. If you want to get National Rail trains, get a Railcard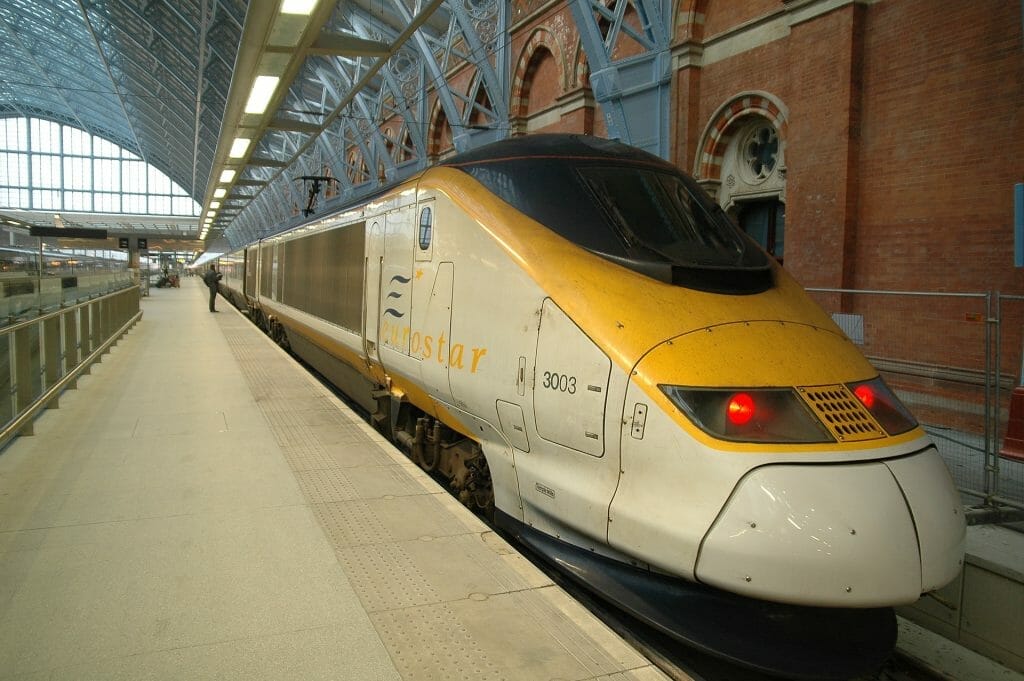 If you plan to make use of lots of trains around the UK and London isn't your only stop, consider investing in one of these rail cards which will get you discounts (usually about a 1/3 off) your train fares.
This works amazingly if you have a couple of expensive trips planned, ie a train from London to Scotland.
It costs £30 for the card, so you will want to calculate that you will use it enough to make the discounts enough to pay that back and make it worth it, but, again, if you're on a lot of trains outside of London during your trip, it will likely be worth it.
17. Free Events are Usually On
London is the mecca for free events.
Whether it's something going on in Trafalgar Square or Notting Hill Carnival or the Oxford/Cambridge Boat Race or a local event, it's so easy to find free workshops, events, and things to do.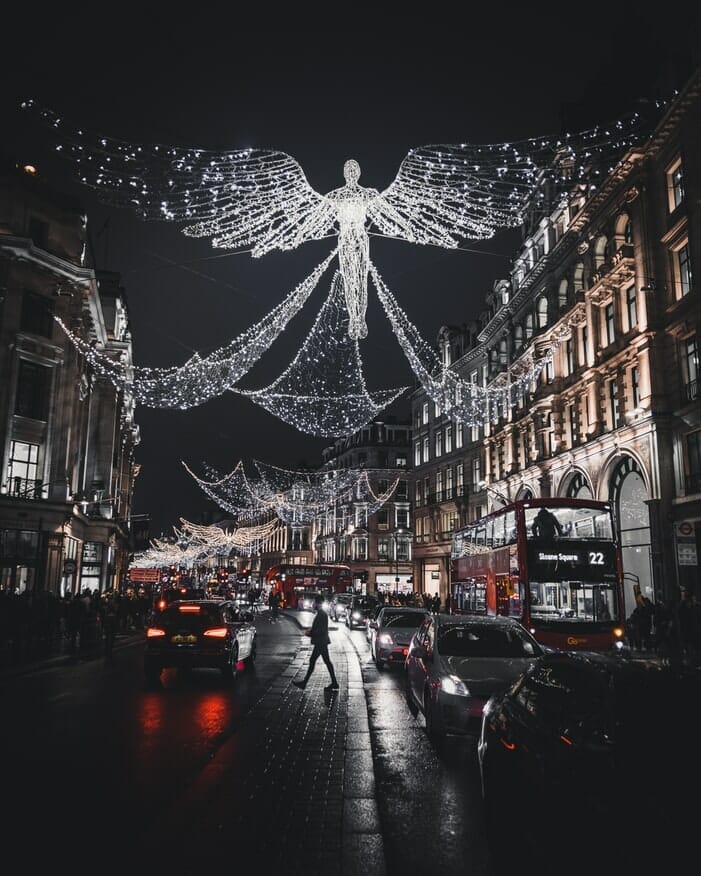 18. 2 for 1 if You Take a Train
If you do end up taking a train during your time in London (including some of the ones from various airports), you can take advantage of the National Rail 2 for 1 scheme which gives you discounts (up to buy one-get one free) entry into various attractions in London and outside of it.
Check out the full list and qualifying trains here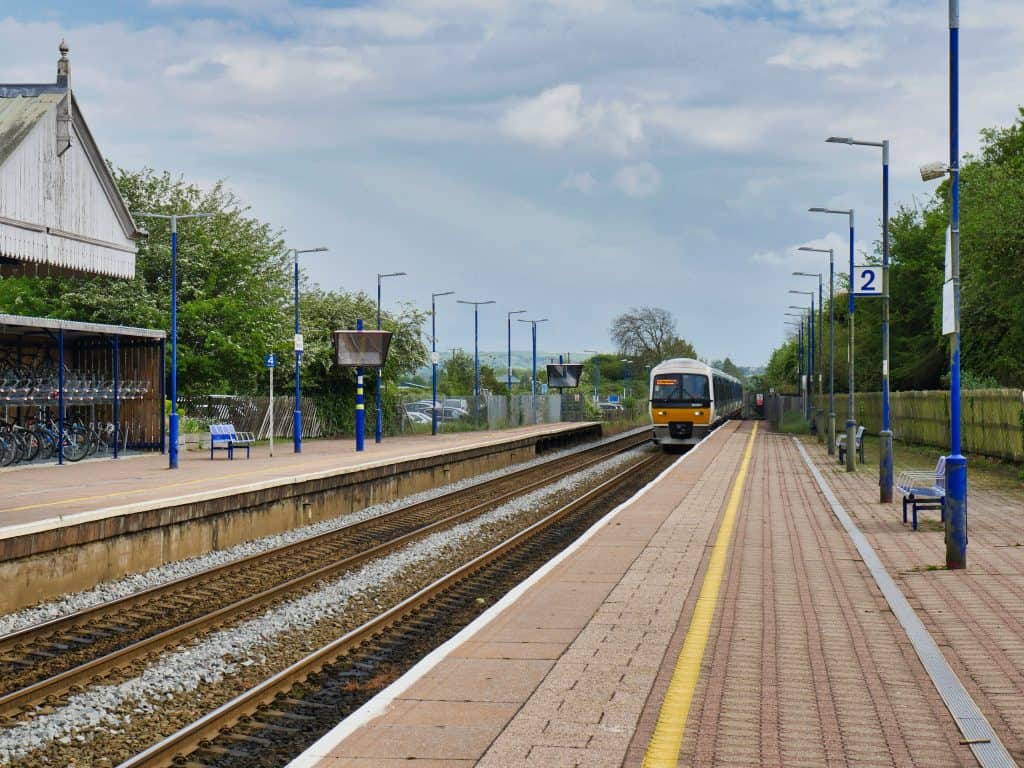 19. Royal Oak Foundation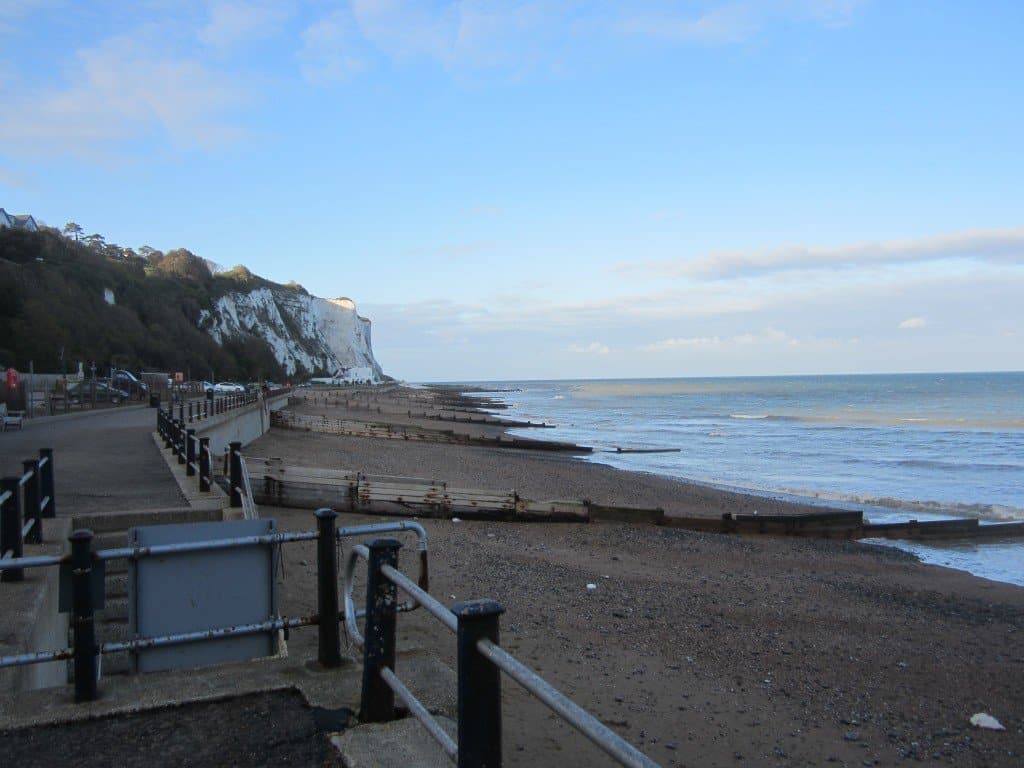 This won't necessarily apply if you're just staying in London, but if you have a more UK – wide trip planned, consider signing up for membership to the Royal Oak Foundation, the American branch of "National Trust," a UK foundation that runs loads of different stately homes and wonderful destinations across the UK.
Once you have membership to Royal Oak Foundation, you can get into all National Trust properties for free, which can really add up if you are planning a UK road trip or other massive sightseeing trip outside of London.
The money you will make back on it just staying in London is minimal, as London is not full of National Trust owned properties to the point where it would be worth it to get this for just a London visit.
20. Take advantage of free London museums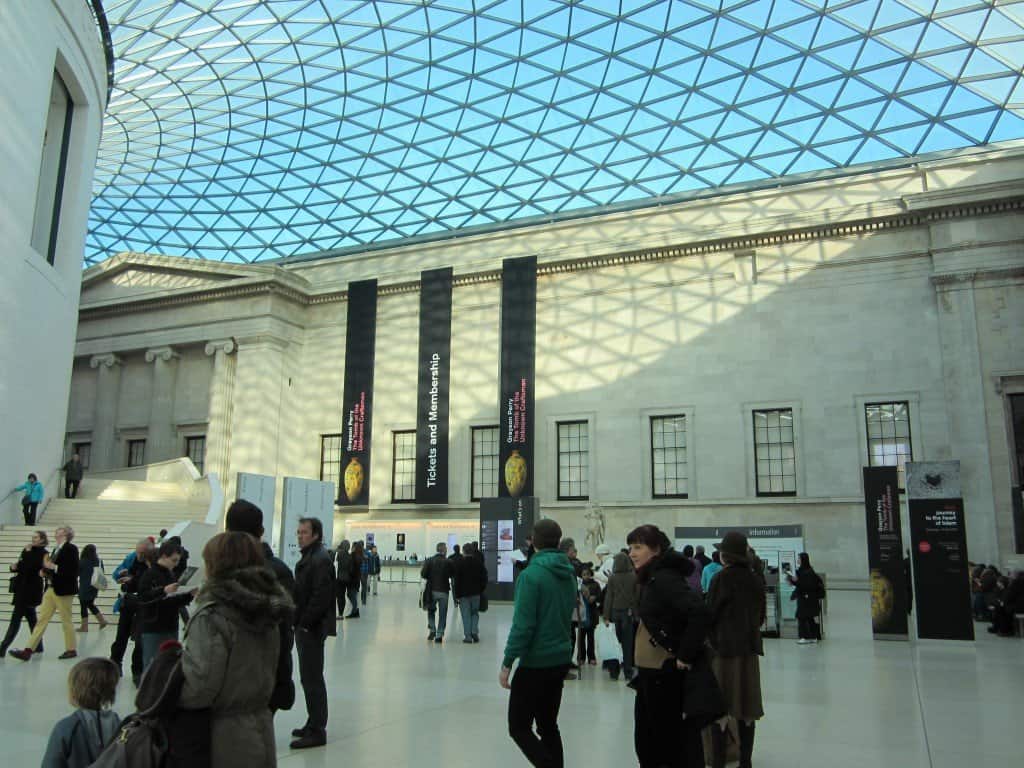 There are so many free museums to see in London, including some of the biggest names like the British Museum, the National Gallery, the Victoria & Albert Museum, the Natural History Museum, and the Science Museum.
And seriously, the list goes on.
Many museums are funded by cultural initiatives within the UK government and other funding, which means that they don't charge you the £20+ per person like many museums around the world.
In fact, you could plan an entire London trip with plenty to do by just going to all of the free museums.
21. Look for set menus at restaurants: things to do with a small budget in London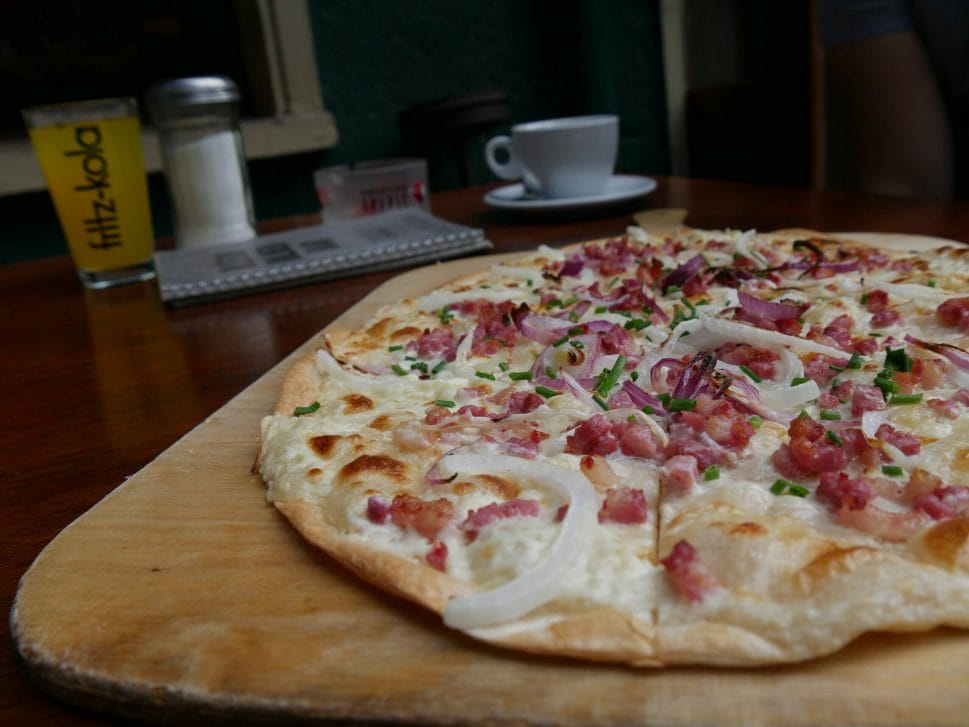 Want to save money in London?
Look for "set menus" in restaurants instead of ordering "a la carte," or course by course.
This is very popular with restaurants around the West End who do a set pre-theatre menu, but you can find it all over.
This means that for a lower price, you can often have 2 or 3 courses in a meal by choosing from their list of options.
You'll get to try some new food, get a discount on if you ordered separately, and can save a bit of cash.
22. Book attractions online in advance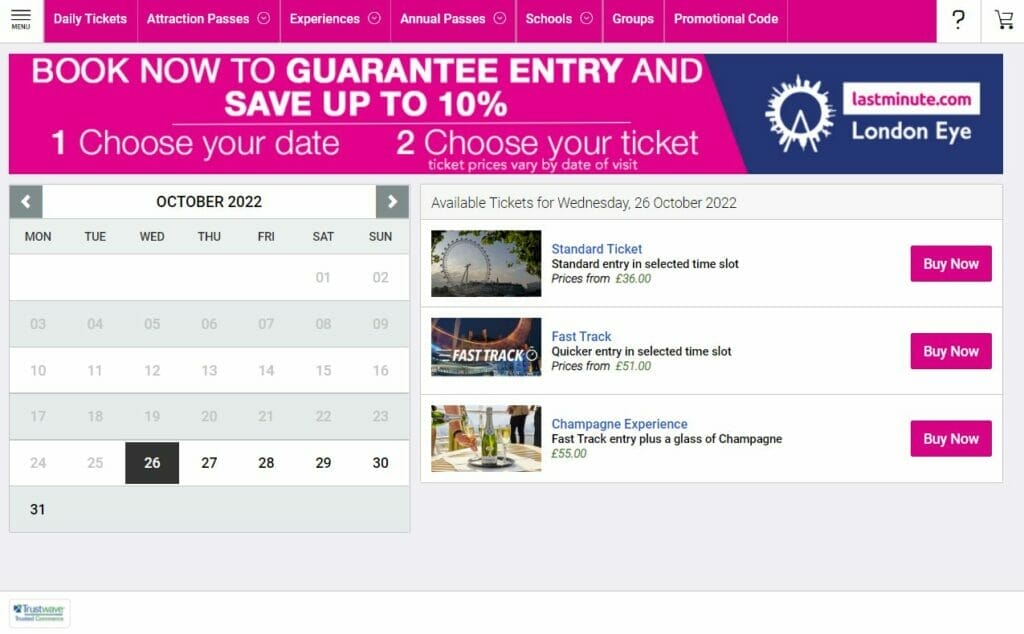 For many of the top London attractions, you'll save money booking online in advance.
For instance, the London Eye is £36.00 per adult if you book on the day at the booking kiosk, as opposed to £32.50 per adult if you book online in advance.
This doesn't work for every attraction, but even just booking online the day before you visit can often net you a little bit of savings and if it doesn't, at least you know you have your tickets already and don't have to wait in a line to buy them!
23. Pack a picnic for the park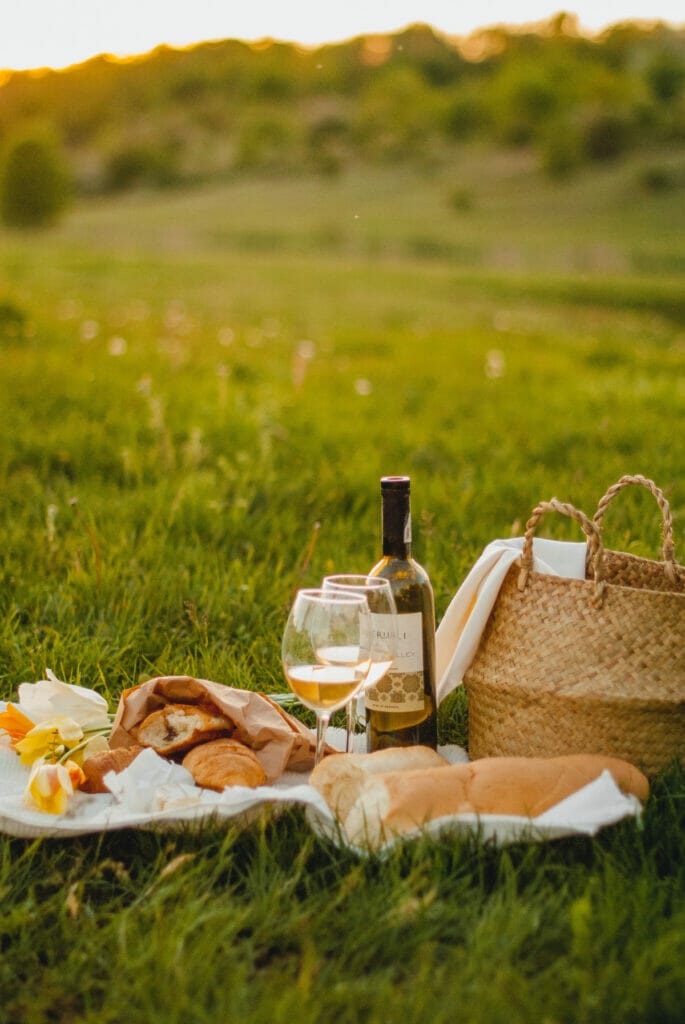 In the warmer months, one of the best things to do to save money on food in London is to actually pack a picnic for one of the parks instead of going out to eat.
The daylight hours are incredible, lasting usually until 10pm in the summer, so you can even do this for dinner.
Sit on a bench or find a spot in the grass and grab some plastic utensils from the store or nearby fast food places and enjoy your picnic.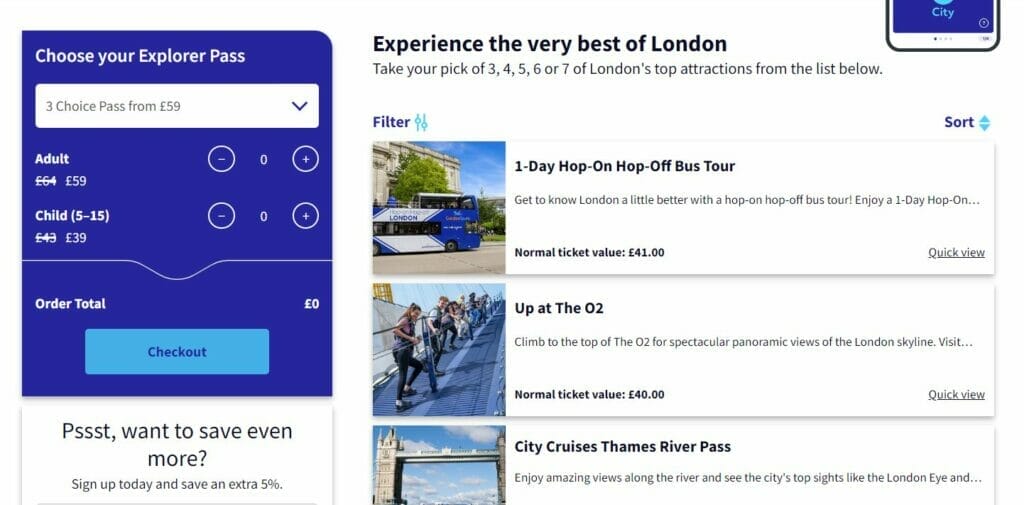 If the London Pass isn't for you (sometimes it's not, as it requires you to really pack in as much as possible when you might want a slower travel experience), then check out the London Explorer Pass, which is similar, but allows you to basically pre-purchase a certain amount of attraction "tokens" and use them over a longer period of time.
This can be a more relaxed way to save money on the most expensive attractions.
25. Try Housesitting
Housesitting is one of my favorite ways to save money in London, as you essentially are agreeing to babysit a person's home or pets for the duration of your stay in exchange for staying for free.
Sign up via Trusted Housesitters, create a profile, and then try and find a match in London for the dates you want.
Some housesitting experiences are more full-on than others with more care required, while some experiences, like those with cats typically, will simply require you to feed the pets once a day while you can still go out and about and explore.
26. Plan your trip for off-peak season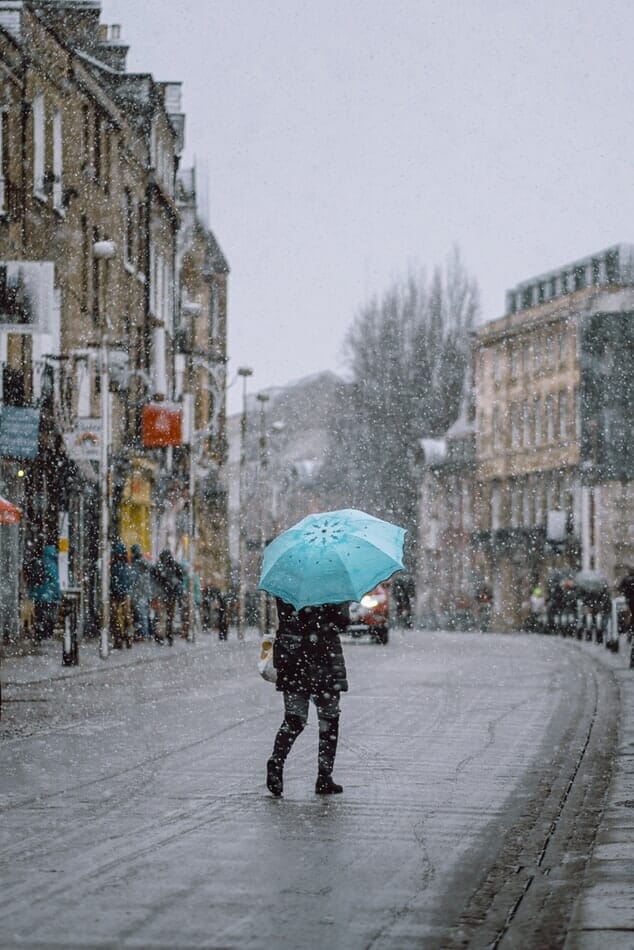 While attraction prices don't differ throughout the year, the cost of accommodation absolutely does (and flights!).
Save money on a trip to London by going in the off-season, which tends to be from January to March and then September to November.
The most expensive months for hotels are June, July, and August, with July and August being the peak.
Christmas time can also be expensive, as many people want to experience London in December.
27. Go to the Skygarden instead of the Shard or London Eye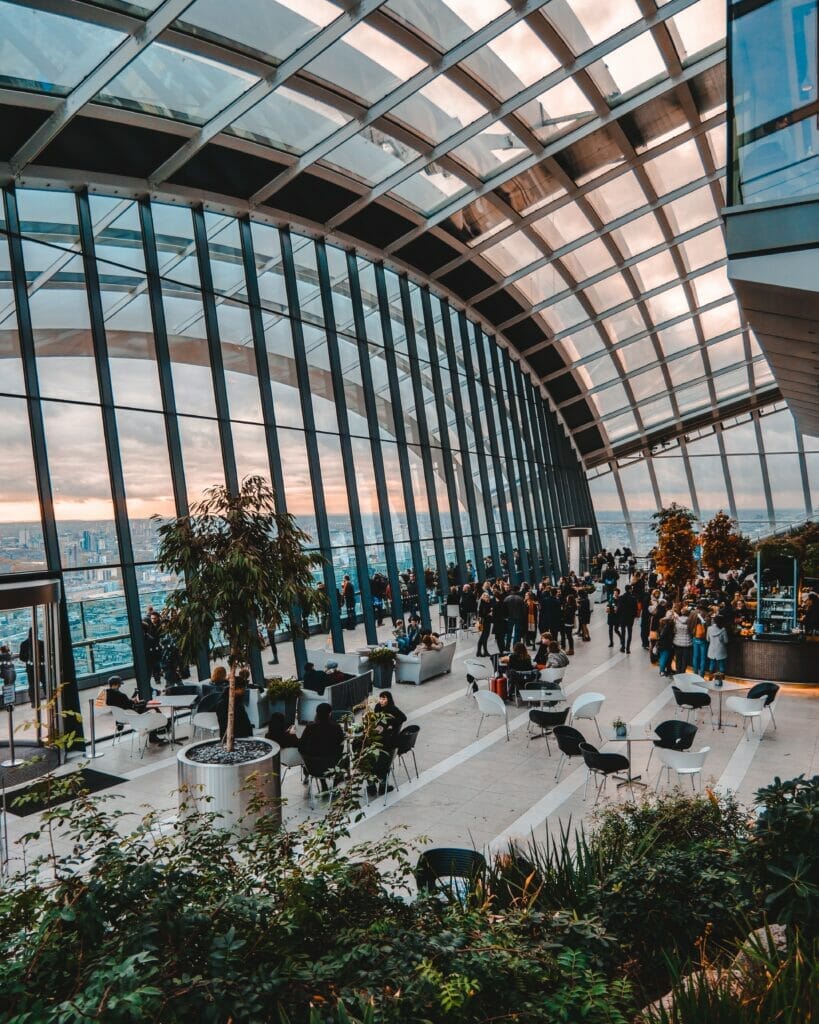 For a specific swap to save you money in London, go to the Skygarden for free to check out the views of London.
This costs you nothing, though you do need to book online ahead of time!
This is instead of the Shard or London Eye, each which can easily run over £30 per person.
28. Go to the Imperial War Museum instead of Churchill War Rooms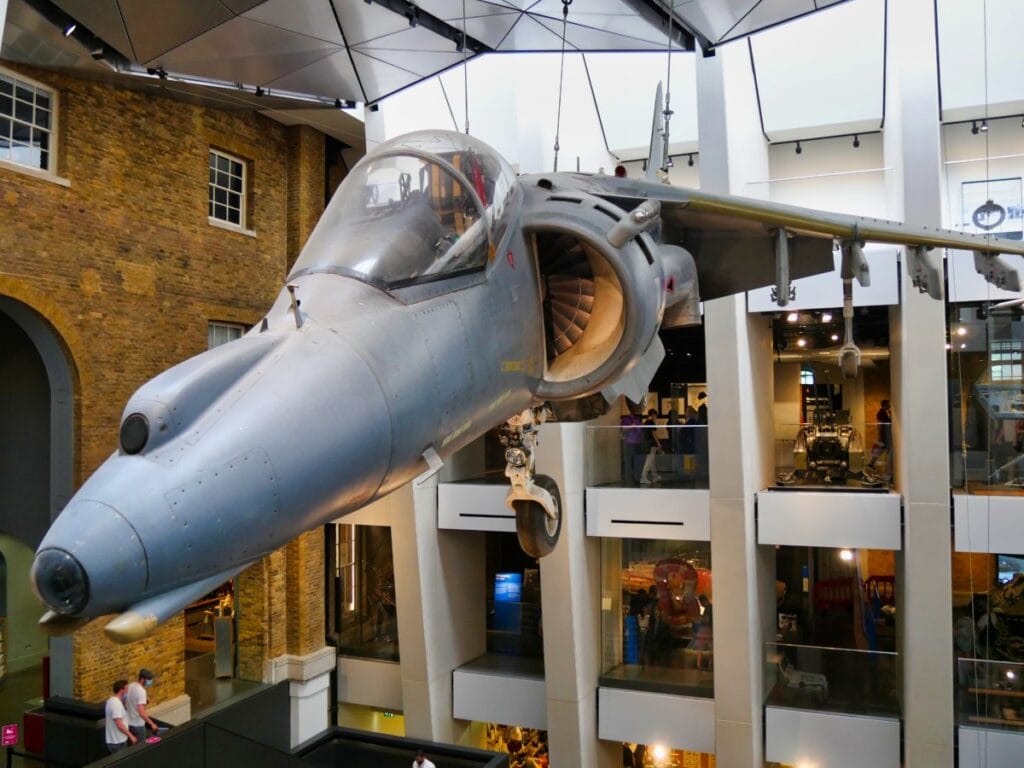 If you're a fan of wartime history, but don't have the money to visit the Churchill War Rooms, why not try the Imperial War Museum instead?
It's completely free, and while it does cover more than just World War II, there are fascinating exhibits and plenty of things to keep you occupied to help you let your history buff explore London on a budget.
29. Attend a Service at St. Paul's instead of visiting as a tourist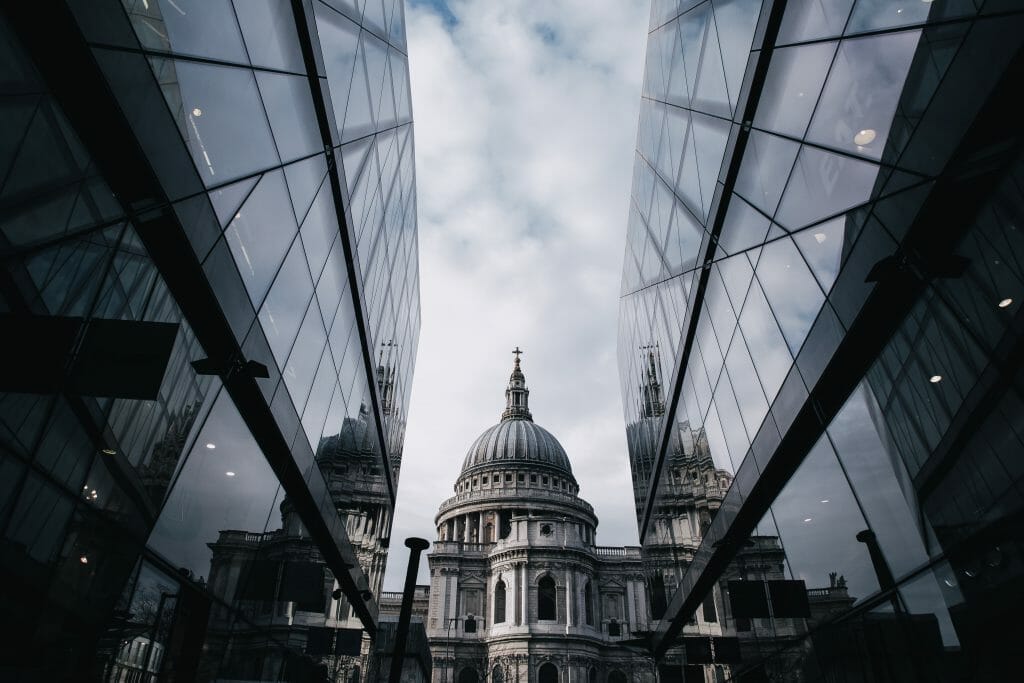 Another expensive attraction in London is St. Paul's Cathedral, if you're visiting as a tourist.
However, it is free to attend a service at St. Paul's if you're mostly just interested in seeing the inside.
Even if you're not religious, you are allowed to enter and simply sit and watch the service or look around (from your seat) while it is in session.
You won't be able to visit the visitor-only exhibits (ie, the ones down in the crypt or elsewhere that are meant for people visiting as tourists who want to know the history of the building), but you can certainly get inside for free to see the interior and say you've been to St. Paul's Cathedral!
Want more London travel guides? Check these out!
UK Travel Planning Guide: the FAQs
🏥 Should I buy UK travel insurance?
Absolutely yes. Basic coverage is not expensive, and as a visitor you are NOT covered under the NHS. Compare policies and prices with Travel Insurance Master here, a big name in the travel insurance business, and cross that off your list.
🔌 Do I need travel adapters for the UK?
Yes, you do, otherwise you won't be able to plug in your electronics/phone/lifelines. I recommend this one, which is all-in-one so you can use it in other countries.
🚗 What do I need to drive in the UK?
The first thing you need to check out if you're planning on renting a car in the UK is this guide to driving in the UK for visitors – the roads, signs, and driving experience will likely not be what you're used to and it's essential to prepare yourself to stay safe and aware.
🛌 What's the best way to book hotels in the UK?
For UK hotels, Booking is the best site as it offers free cancellation on many properties. If you want an apartment, I always recommend VRBO over AirBnb.
📳 Will my phone work in the UK?
Yes – if you set it up right. Check out my guide on making your foreign phone work in the UK to ensure that you get the type of service you need.
🚿 Can I drink the water in the UK?
Yes, UK water is great and perfectly safe. But drink out of taps in any kitchen or use water fountains. Double check before drinking out of the taps in hotel bathrooms, though, as they may be on a different system.