This post contains affiliate links for which I may make a small commission to help keep the site running. You will not be charged extra for these items had you not clicked the links. Thank you for your help to keep the site running!
Whether you have diagnosed general anxiety or just situational anxiety related to travel and planning, visiting London with anxiety can feel overwhelming.
From the tube to the vastness of the city to the crowds to the slightly different way of doing things, it's enough to make anyone's head spin, much less someone who already finds it difficult to cope with worry in normal life.
But fear not, friends, because today I'm helping you through your London planning and visit so that you can enjoy the city on your own terms and not let the anxiety win!
Anxiety comes in many forms, from social anxiety to crowd anxiety to just generalized anxiety to health anxiety, so while every tip on this list may not apply to you, you should find something that works for you.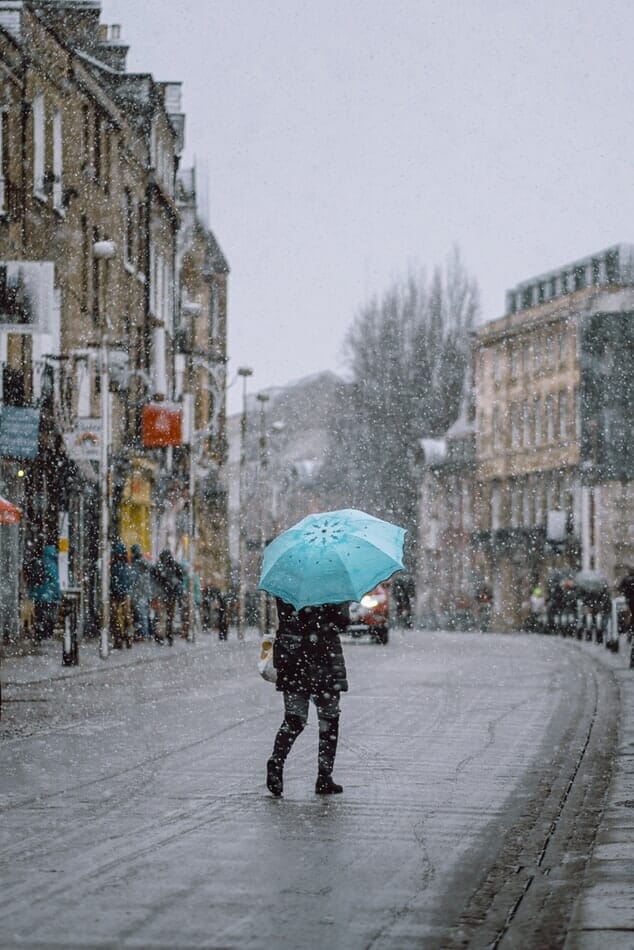 GET A

FREE

LONDON INTRO GUIDE and ACCESS TO MY FB GROUP
Start your planning with this "Intro to London" guide and access to my London planning Facebook group!
The Absolute Must-Knows (from a Londoner)
1. Come Prepared with £100 in Notes
One of the first things that people get anxious about when they land in London is getting money out of an ATM (it's always good to have at least a little cash on you), and finding their way to their accommodation.
When it comes to finding your way to your accommodation, that depends on how you prefer to travel and whether you'd feel more comfortable searching for a prebooked car transfer like Welcome Pickups or making your own way in your own time.
But the getting cash out problem can be solved really easily, and that's by getting pound notes from your home country before arriving.
I don't normally recommend this to visitors because the exchange rate won't be as good, but if you won't be able to sleep during your flight because you're so nervous about your card working in the ATM when you first arrive, eliminate that worry by going to your bank and seeing about ordering pounds.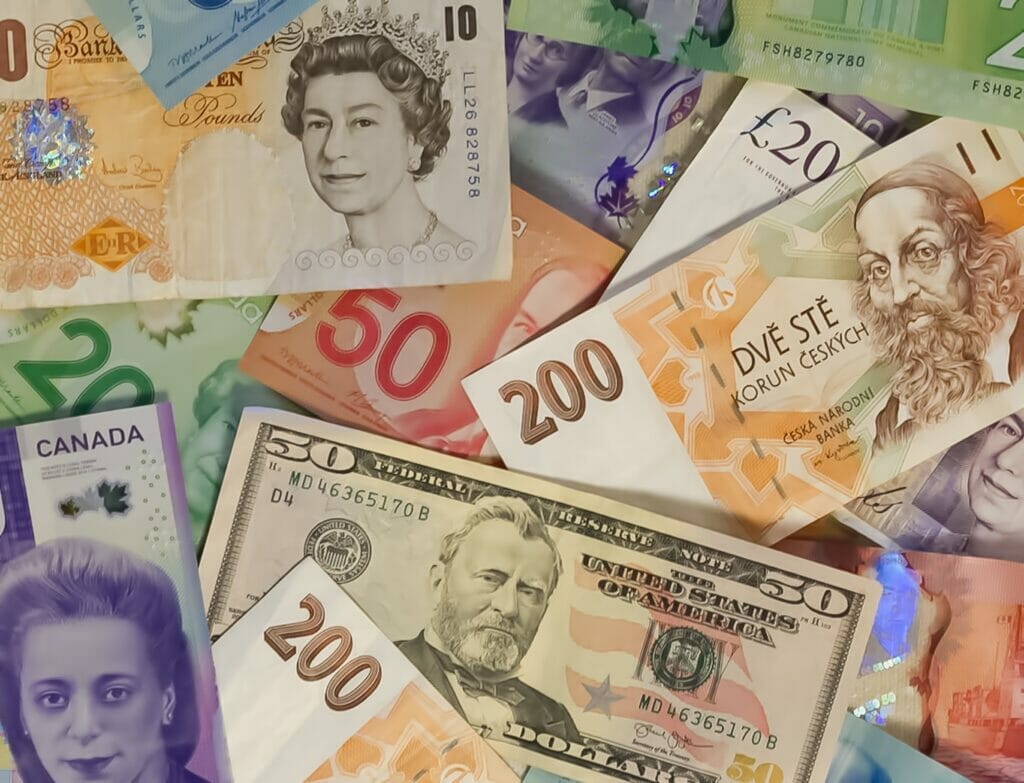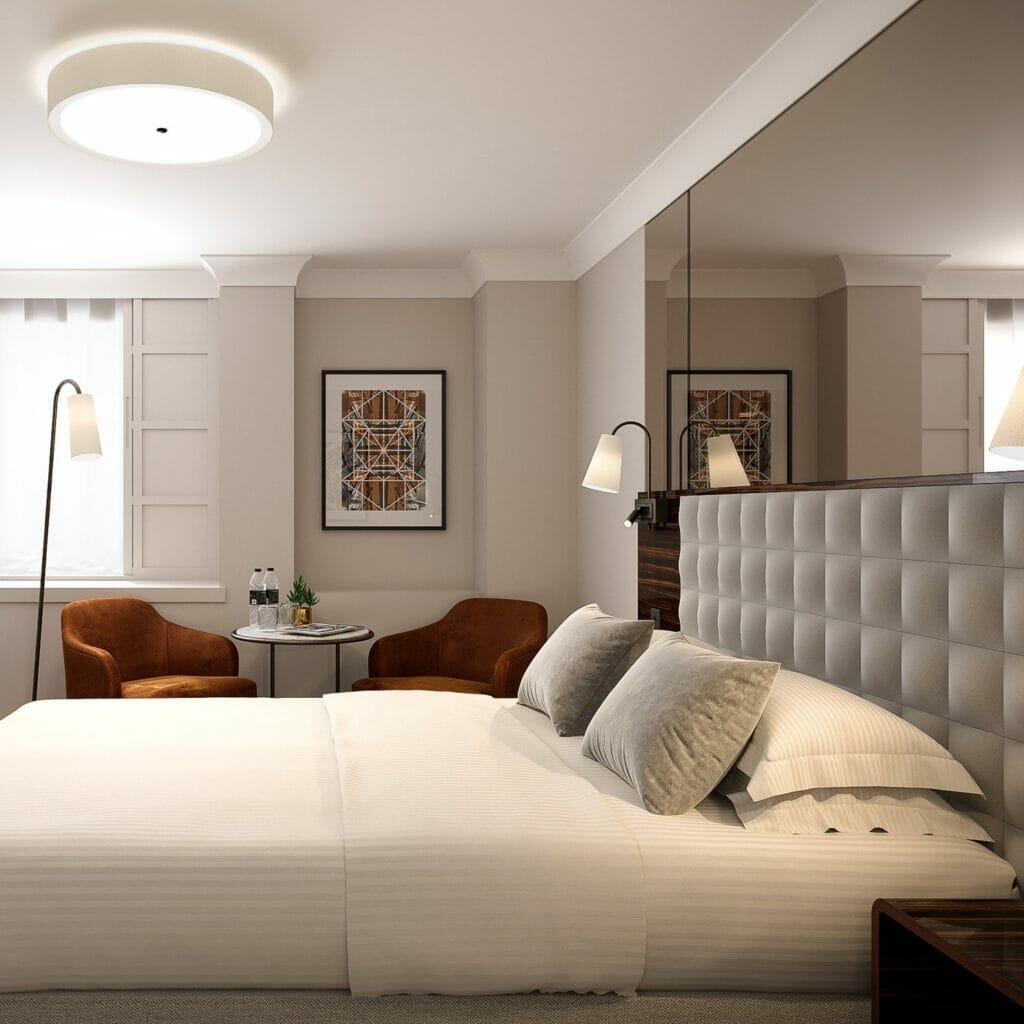 2. Use Google Maps to Wander the Streets around Your Hotel or AirBnB
If you're visiting London with anxiety, you can't go wrong by using Google Maps street view to really get yourself acquainted with the surrounding area.
It's not going to be perfect, but it will help ease your worries and you can even practice the walk to the local tube station so you feel a bit more confident about your surroundings, even though you'll be there for the first time.
IMPORTANT: are you coming to the UK from abroad?
In case you're reading this from outside the UK and will be a foreign visitor here, you need to know these 2 things to stay safe and save money.
Travel insurance – you need it when going overseas! I use

this site

to get the best quotes and purchase my packages from. Do not skip this – having medical coverage abroad as well as other coverage in case of missed flights, lost luggage, etc is essential. As I said, I have never gone wrong using

this site

.
3. Plan to take the tube in off-peak times
Taking the tube can exacerbate a lot of existing anxiety in people, whether that's claustrophobia or something else.
The best time to travel by tube for these people is on the weekends or on week-day mornings before 8, between about 10am to 5pm, and after around 7pm.
Usually, the absolute craziest time on the tube is during morning and evening rush hour on weekdays, though you also might experience it if you all get out of a show at the same time and see throngs of people heading for the tube station.
If it's too much for you, it's totally fine.
Hang back, grab a seat on a bench in a tube station until it looks clear enough for you, and take your time.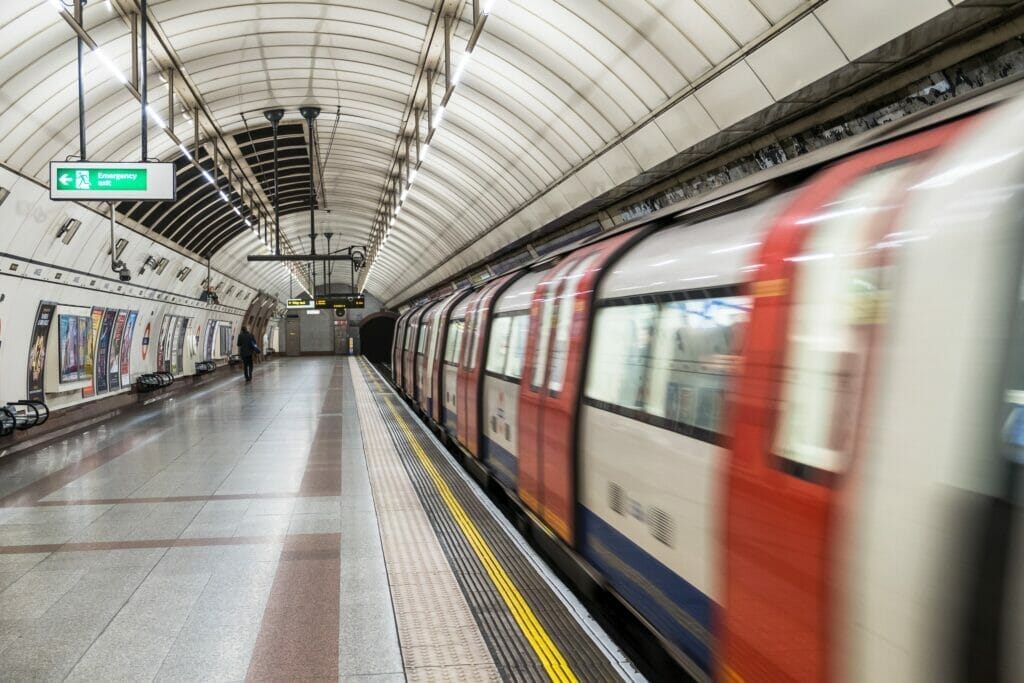 4. Make sure you have a "chip and pin card"
While it is less common nowadays to have just a "swipe" card, ie, a card that you cannot put in a card reader, but instead have to swipe, you should try your hardest not to rely on one in London if you still have one.
British ATMS and self-service checkouts and Oyster card stations are built for chip and pin cards, and if yours only swipes, you'll have to find an open kiosk or speak to a member of staff to help you, which can cause anxiety.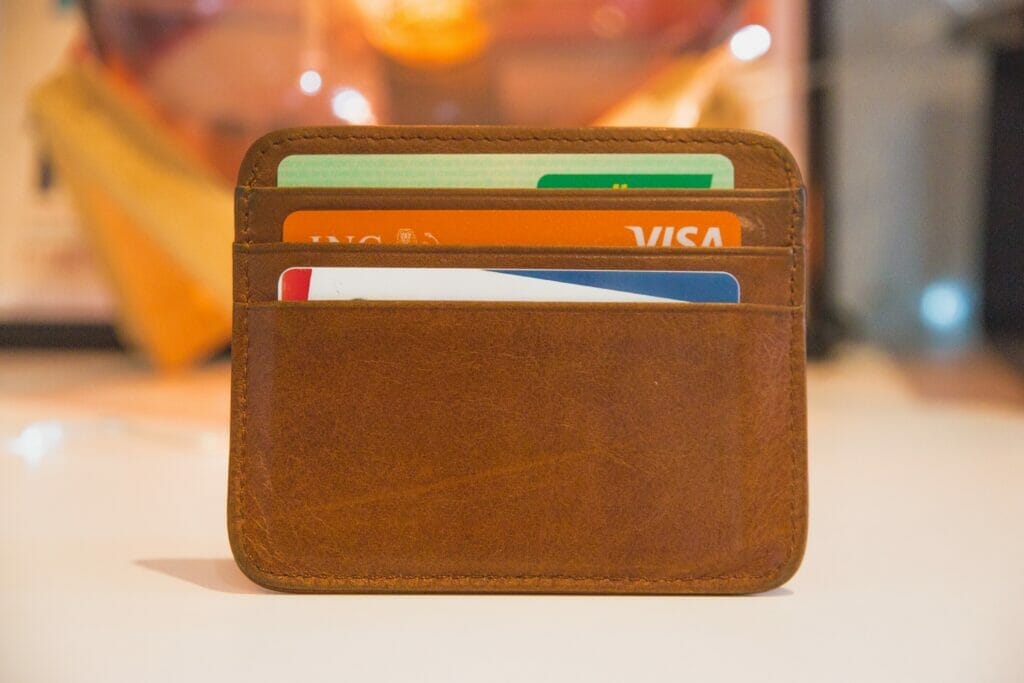 5. Use self-checkout at the supermarket
If you have social anxiety, you'll be pleased to know that you can go grocery shopping without ever talking to anyone (this is London, you're not alone in your desire to keep yourself to yourself!)
The vast majority of London supermarkets, including the small ones, have a few self-checkouts and you just line up and use the next one available.
Easy!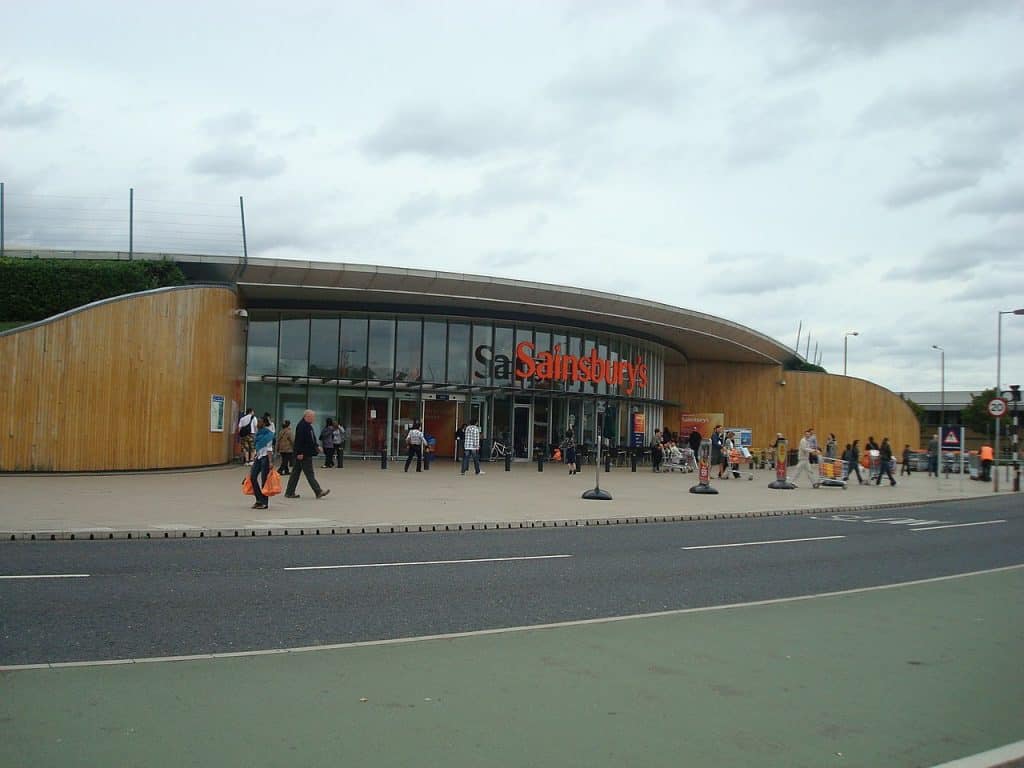 6. Take the tube or walk
I'm a huge, huge fan of London buses.
And I don't think that you should let your anxiety dictate your London trip (speaking from the point of view as someone with anxiety).
But if it's your first trip and you tend to be more anxious, I do understand sticking to walking and the tube.
It's not because London buses are partiularly scary, but sometimes you can run into diversions or end up in places that you weren't necessarily expecting because you got off at the wrong stop.
This is all part of the London fun for some people, but if you struggle with anxiety, this might feel like a huge quest to "right your wrongs" and have to figure out how to get back on track.
With the tube, you really can't get too lost because of the great map, and walking is similar as there are plenty of maps on London street corners and you don't have that same fear of being whisked far away on a bus to a place you don't recognize.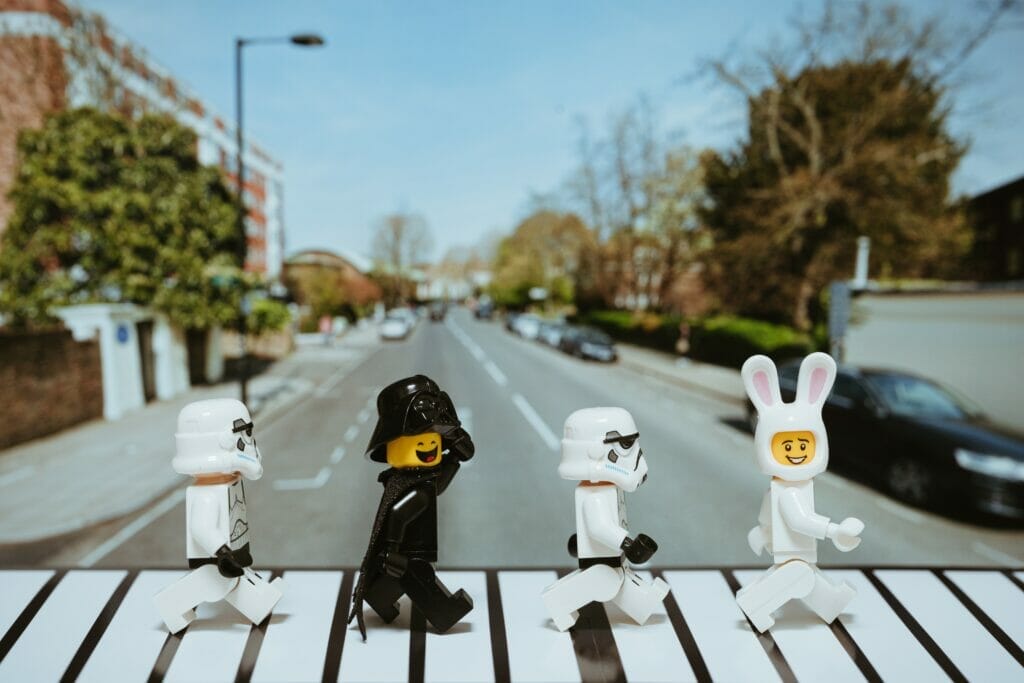 7. Enjoy guided walking tours
If making your way around London is making you anxious, take advantage of all of the fantastic walking tours of the city.
There are so many to choose from that you could literally take one every day of your stay and never need to think about directions on your own.
It's also a great way to get acquainted with your surroundings if you'd prefer to start off with a walking tour earlier in the week, and then feel more comfortable exploring later on.
8. Take a hop-on/hop-off bus tour (but don't hop off)
If you want to see London, but aren't sure about navigating yourself and also aren't up for chatting with the guides or your fellow tour mates on a walking tour, take a London bus tour.
You can take one that offers hop-on and hop-off and just ride it around without hopping off, or you can find some that are a few hours long and don't include any stops.
The benefit is that everyone will be so engrossed with looking out the windows that there's no small talk to make, and the bus will drop you off where you started, so it's a secure way to sightsee.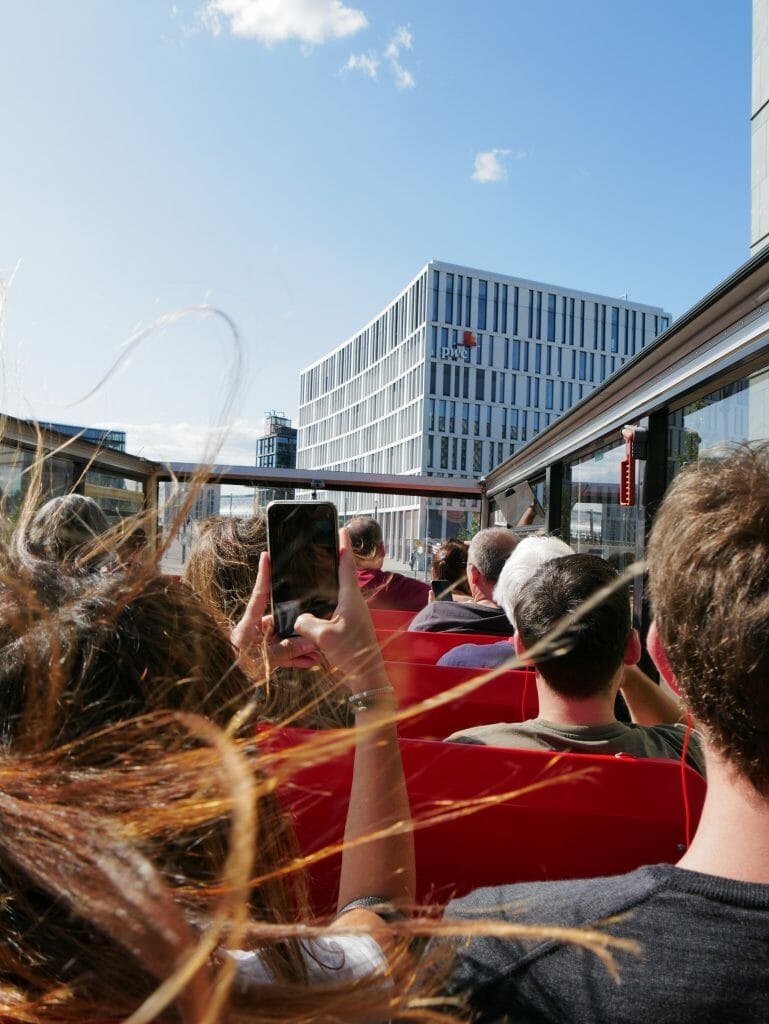 9. Wear muted colors and ditch the bright white sneakers
Some people who have generalized anxiety get worried about seemingly small things to other people, and one of those things might be how you blend in or what to wear to London.
The big thing to note is that many Londoners do wear more muted colors (ie, I always look out of place in my bright pink raincoat), and bright white sneakers or big sneakers are usually a sign that you are not from "around here."
But please know that many people in London aren't even Londoners and that many are visitors like yourself, so try not to give this a second thought.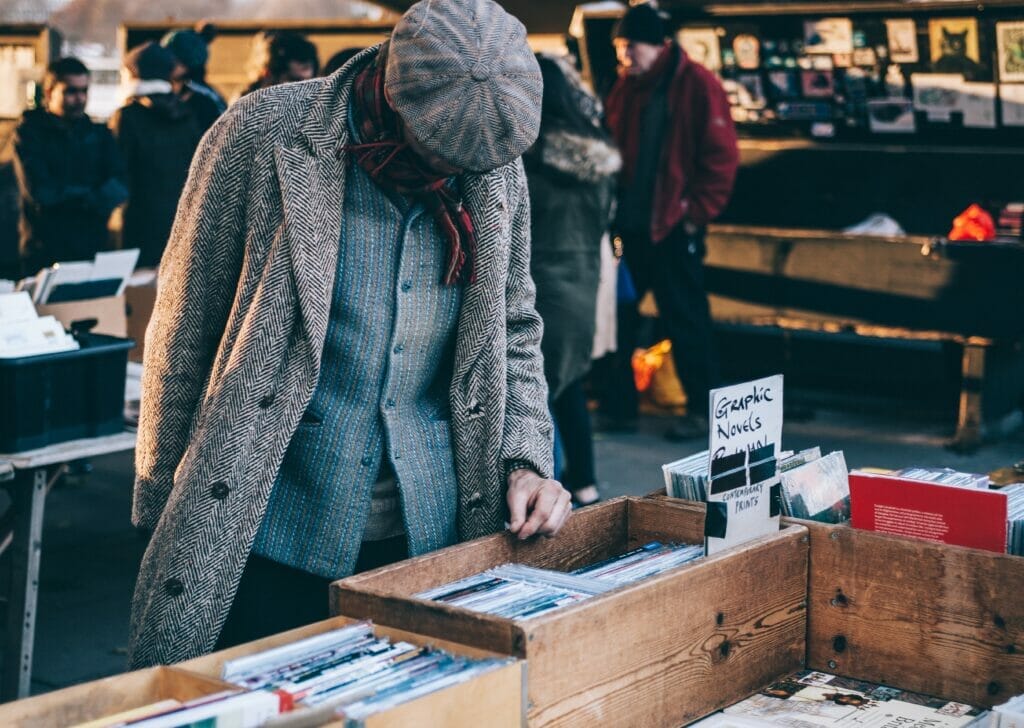 10. Visit outside of July and August
The busiest months in London are July and August, so if you want to avoid the crowds, try your best to book a trip outside of this time.
September is my favorite off-peak month, as many kids have gone back to school but the weather can still be great.
Instead of just relying on mobile maps, there are "pocket maps" you can carry that show you every single street in Central London.
Keep it with you in case you run out of battery so you feel secure in knowing you will always be able to navigate your way to the nearest tube station or all the way back to your hotel.
12. Don't be afraid to seek medical emergency help
If you're from the US, you may be worried about what will happen if you need medical help while in the UK (particularly if you struggle with health anxiety).
Rest assured that emergency health care in the UK is free at the point of care, which means you don't have to worry about going into debt from needing help or an ambulance or any number of emergency treatments.
Even if you do encounter medical bills in the UK, they are only a fraction of the US.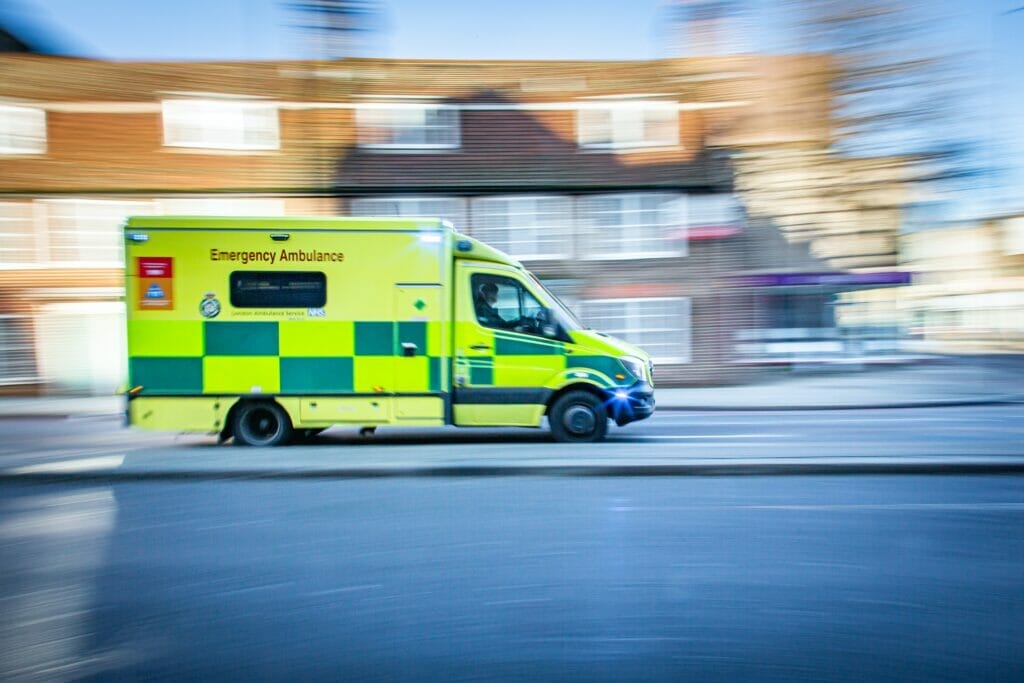 13. Use the parks as your own space for peace and quiet
London's best parks aren't just great landmarks, but they're a place to feel like you have some space in a bustling city and get some fresh air.
Do a meditation in the park, bring a picnic to just sit and enjoy the atmosphere for awhile, or get some exercise and take a stroll through the park each morning to start your day.
Hyde Park is the largest, but Regent's Park is also a fantastic option and you can even enjoy the view from Primrose Hill while you're there.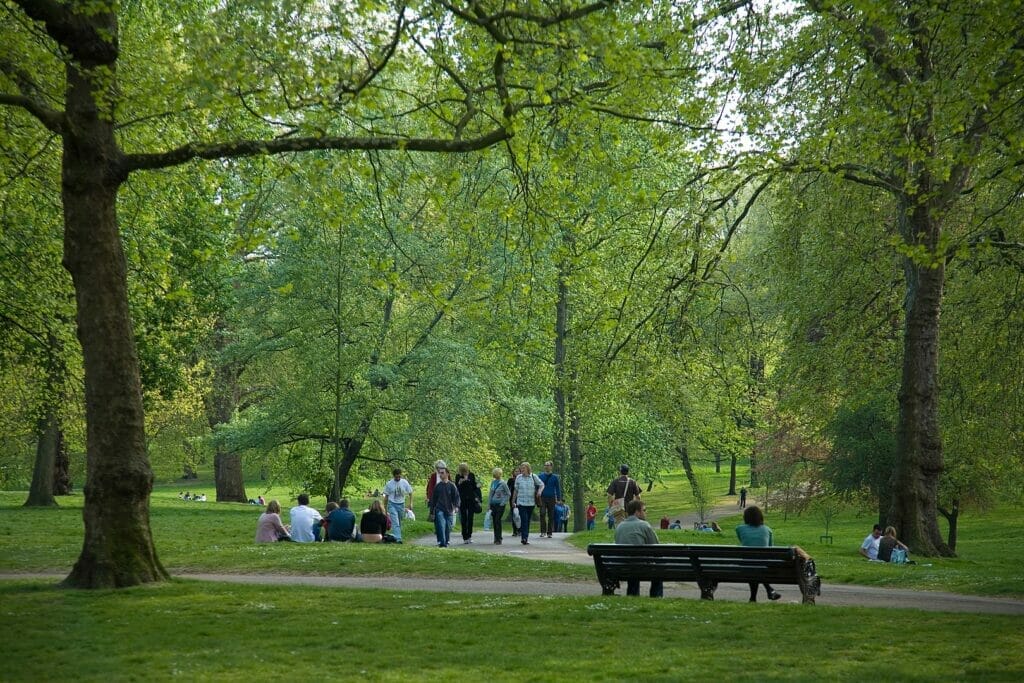 14. Don't stuff your schedule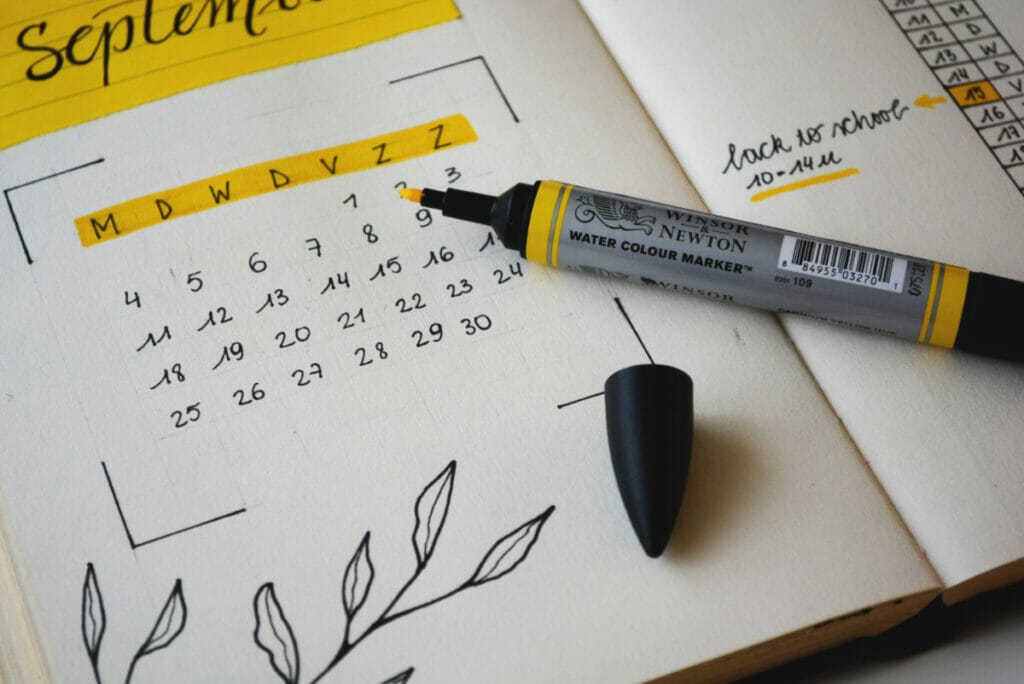 Many people enjoy a jam-packed schedule, but if you are an anxious person, hopping from thing to thing and worrying about being late to your next reservation or ticket time can ruin your trip.
Play it safer by planning two major things each day, at most, and then making a list of "want-tos" that you can schedule around them if you have time.
Examples of things you don't have to book would be all of the museums, walks through the park, and attractions that don't operate on ticketed time entrances like St. Paul's Cathedral.
This way, you can still jam-pack your schedule on the day, but won't be so fearful that your delayed walking tour will make you late for your afternoon tea time which will make you late for your West End musical that night, and so on.
15. For shopping, try Westfields in Stratford or Shepherd's Bush instead of Oxford Street
Oxford Street is a popular London shopping street, but during peak season it can be absolutely teeming with people and hugely overwhelming for someone with anxiety related to crowds, noise, or general business.
If you want to check out some British shops like Primark and department stores like John Lewis, but want a more relaxed way to do it, head out to the Westfields Shopping Centre (there are two locations in London), which are London's shopping malls.
You'll find more room to breathe than Oxford Street and a calmer shopping experience while still having plenty of British brands and stores to explore.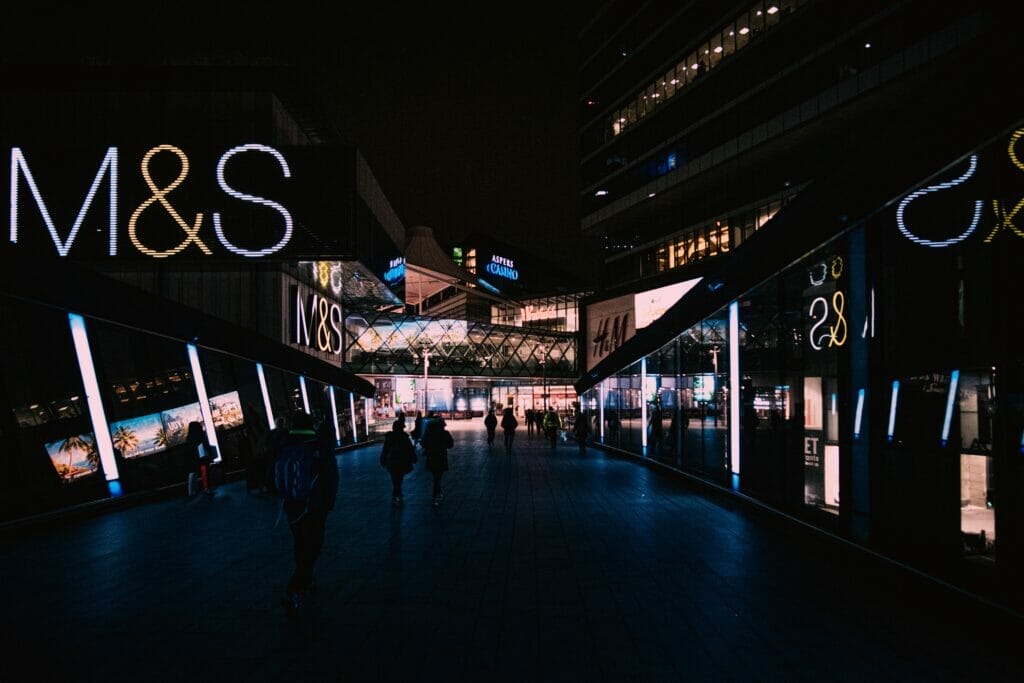 16. Take a day trip out of London for some rest
London can be a wonderfully in-your-face experience for many with the hustle and bustle, but if that overwhelms you, think about taking a day trip out of London to somewhere like the Cotwolds where you can get out in nature more and breathe that fresh air!
Want more London travel guides? Check these out!
UK Travel Planning Guide: the FAQs
🏥 Should I buy UK travel insurance?
Absolutely yes. Basic coverage is not expensive, and as a visitor you are NOT covered under the NHS. Compare policies and prices with Travel Insurance Master here, a big name in the travel insurance business, and cross that off your list.
🔌 Do I need travel adapters for the UK?
Yes, you do, otherwise you won't be able to plug in your electronics/phone/lifelines. I recommend this one, which is all-in-one so you can use it in other countries.
🚗 What do I need to drive in the UK?
The first thing you need to check out if you're planning on renting a car in the UK is this guide to driving in the UK for visitors – the roads, signs, and driving experience will likely not be what you're used to and it's essential to prepare yourself to stay safe and aware.
🛌 What's the best way to book hotels in the UK?
For UK hotels, Booking is the best site as it offers free cancellation on many properties. If you want an apartment, I always recommend VRBO over AirBnb.
📳 Will my phone work in the UK?
Yes – if you set it up right. Check out my guide on making your foreign phone work in the UK to ensure that you get the type of service you need.
🚿 Can I drink the water in the UK?
Yes, UK water is great and perfectly safe. But drink out of taps in any kitchen or use water fountains. Double check before drinking out of the taps in hotel bathrooms, though, as they may be on a different system.