This post contains affiliate links for which I may make a small commission to help keep the site running. You will not be charged extra for these items had you not clicked the links. Thank you for your help to keep the site running!
Ready to book the best London afternoon tea tours?
You've come to the right place because I'm covering the top 13 London tours with afternoon tea here.
How do I know?
I've lived in England since 2012 and have explored far and wide, so I know that one of the best things to do in London is book a tour including afternoon tea!
Afternoon tea is typically sandwiches, scones, some other type of desserts and of course, tea!
Only quality tours are included in this list so you know that every tour you book is worth your money and time.
Want me to cut to the chase?
The best tour of London with afternoon tea is this afternoon tea bus ride around London.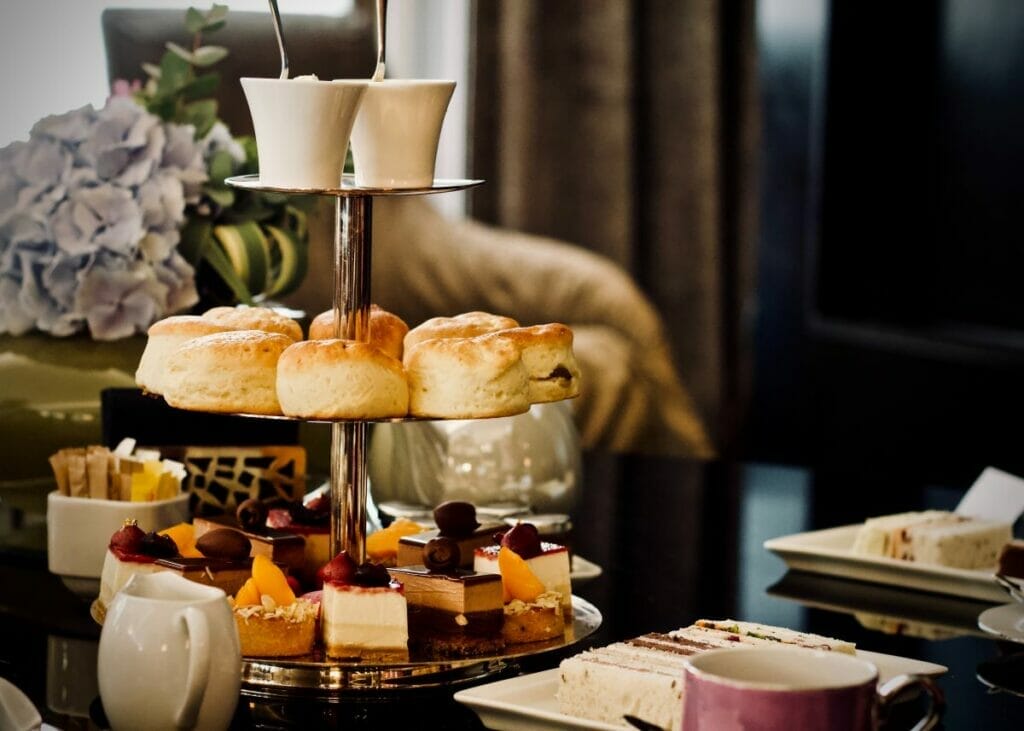 There are plenty of other London afternoon tea tours to choose from, including high tea bus London and tea bus tour London so let's get right down to it.
In this list, you'll find 13 of the top-rated London tours with afternoon tea so you know you're making the right choice.
Easy Guide: Best London Afternoon Tea Tours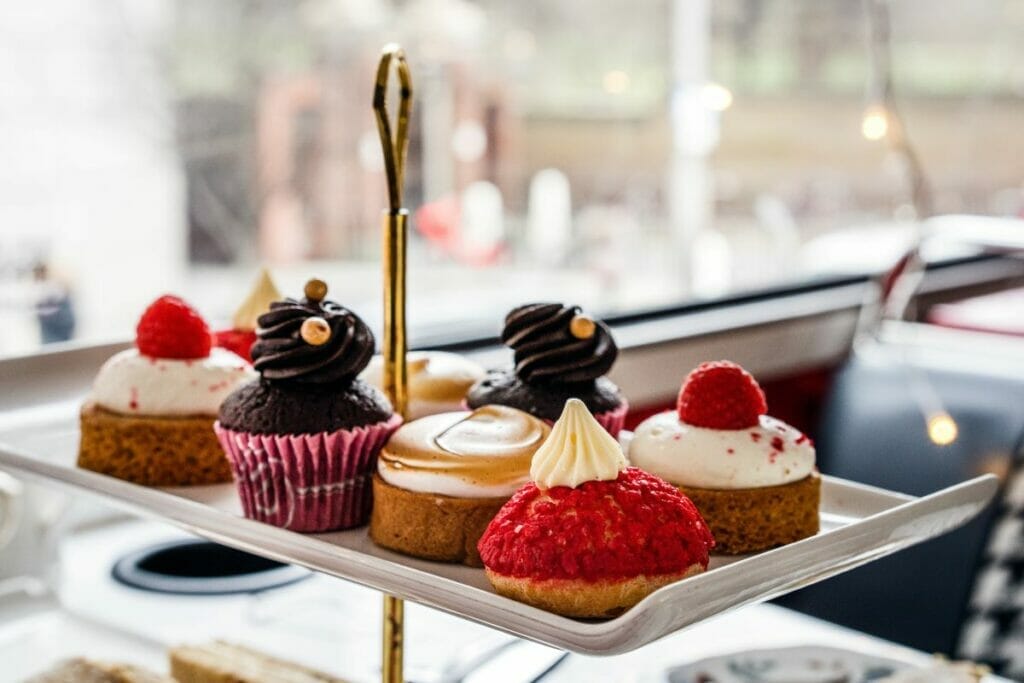 ⭐️ RATING: 5 out of 5 Stars, 56+ reviews | ⏳ TOUR LENGTH: 2 hours | ✔️ BOOK NOW
WHAT'S INCLUDED IN THIS TOUR
Small group
Coffee and/or Tea
Local treats
Cultural history
The Spitalfields is the most fashionable area of London.
Explore this region in East London and learn about its history on this tour!
Walk around Brick Lane and Old Spitalfields Market.
Learn about over 2,000 years' worth of history. Enjoy traditional tea and cake in an 18th-century setting!
"Superb storyteller, passionate and knowledgeable about the area – could easily have managed another hour."
You'll learn about 10 locations as you pass by them.
Then you'll end your day in an 18th-century drawing room in a townhouse overlooking Christ Church Spitalfields.
This is where you'll enjoy the cake and tea prepared from a recipe dating back to 1720.
This tea time will be truly magical.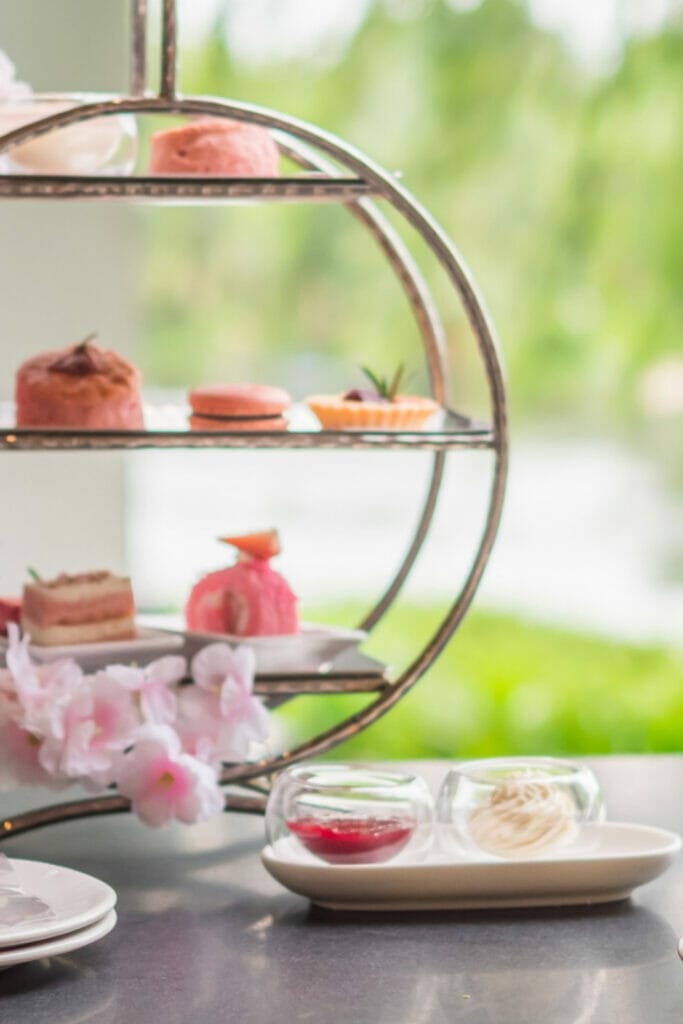 ⭐️ RATING: 5 out of 5 Stars, 30+ reviews | ⏳ TOUR LENGTH: 70 minutes | ✔️ BOOK NOW
WHAT'S INCLUDED IN THIS TOUR
Private transportation
Lunch
Snacks
15 locations
While this is a bike tour, it's not a regular bicycle tour.
Your guide will take you throughout London on a pedicab tour.
"Had a fantastic time, lewis our driver was so friendly and knowledgeable and made our veluba ride special along with afternoon tea and bubbles, really enjoyable."
You'll see London's best landmarks from the back of this electronically run tricycle.
As your tour guide brings you around the city, you'll be able to enjoy an afternoon tea menu full of yummy treats.
While you munch on your treats and sip on tea, enjoy the sights of London.
You'll pass by 15 iconic landmarks and learn about them. This will be a charming way to see London's highlights.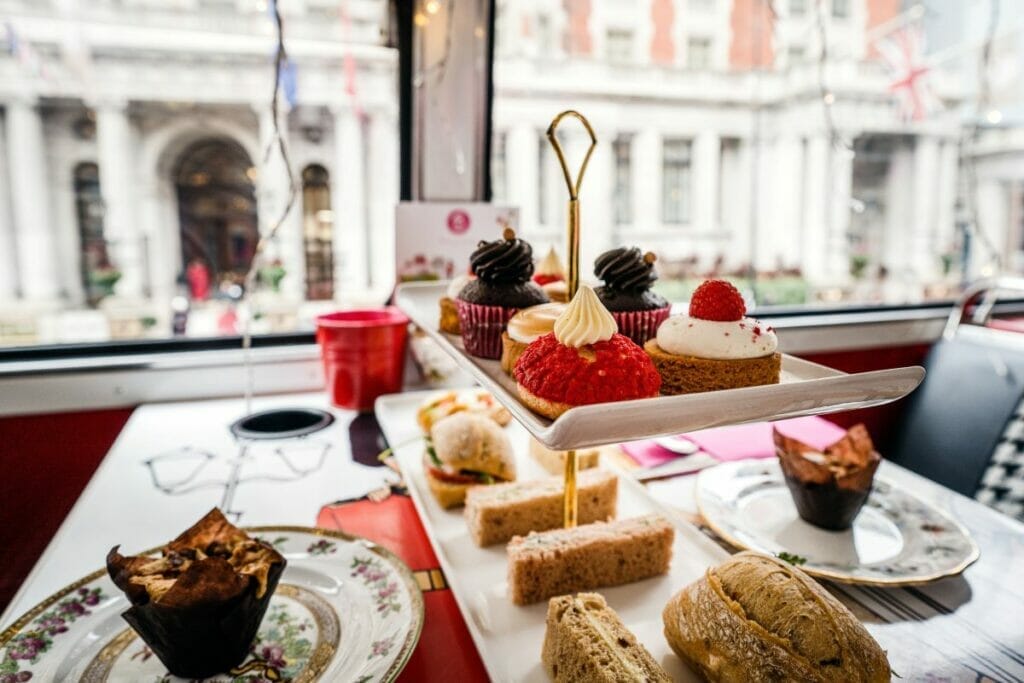 ⭐️ RATING: 5 out of 5 Stars, 10+ reviews | ⏳ TOUR LENGTH: 2 hours | ✔️ BOOK NOW
WHAT'S INCLUDED IN THIS TOUR
Fun Knowledgeable Guide
Snacks
Lunch/Dinner
A traditional High Tea served in Royal China
This tour will take you on a walk throughout London's royal neighborhoods.
See St. James' Palace, Buckingham Palace, and Kensington Palace. Imagine living in such a beautiful place!
You'll also pass by other royal residences and monuments.
"Absolutely, positively the best your ever. Simon went over and above – informative, educational,fun, everything positive. 10 stars is not even enough!."
Your tour guide will share interesting information about each notable attraction you pass. Note that you won't actually enter these locations.
Since it's a small group tour, you'll have personalized attention.
This also means you'll enjoy an intimate high tea at the grounds of Kensington Palace.
The traditional tea time will be a charming way to end such a sweet tour.
⭐️ RATING: 5 out of 5 Stars, 25+ reviews | ⏳ TOUR LENGTH: 6.5 hours | ✔️ BOOK NOW
WHAT'S INCLUDED IN THIS TOUR
Lunch with complimentary tea, coffee or soda
Local guide
Experience Greenwich
5 stops
Explore Greenwich with a local guide.
See the highlights and even walk by some hidden gems.
You'll be on your feet most of the day, but this is a great way to make sure you see everything!
Visit the National Maritime Museum, Royal Observatory Greenwich, and Old Royal Naval College.
"Our guide Stephen was just wonderful. Great knowledge which we so enjoyed. Would certainly recommend Greenwich Royal Tours to friends and family!."
Learn so much about royal and wartime history at these places!
See Cutty Sark at the William King Museum of Art and see why the locals are proud of it! Visit Greenwich Market and grab something to eat.
This is a great place to eat traditional British cuisine and have some tea.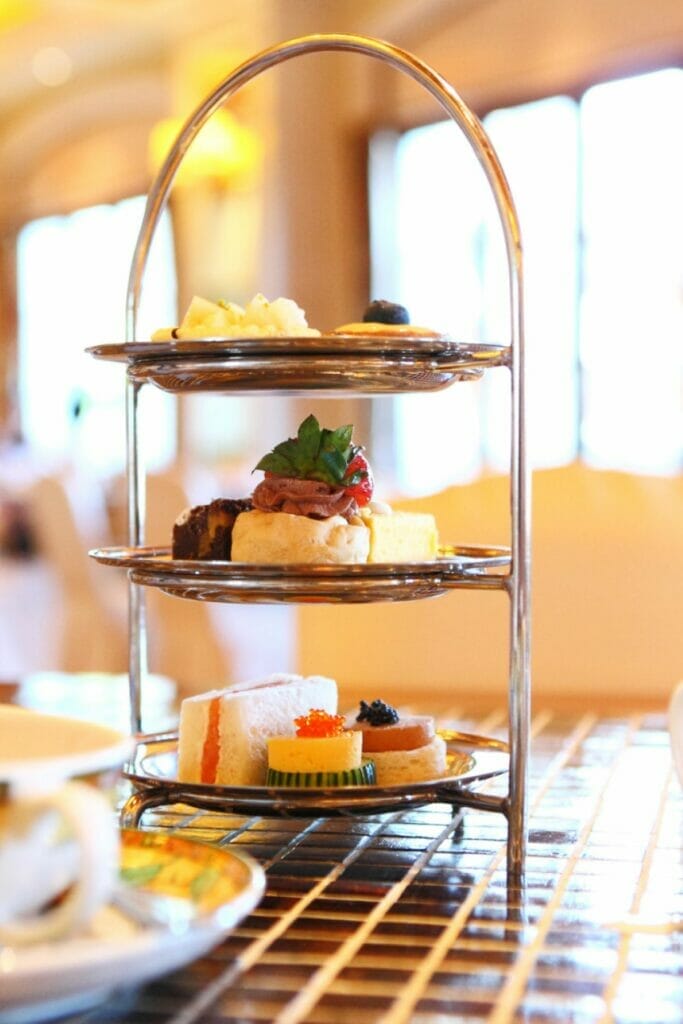 ⭐️ RATING: 5 out of 5 Stars, 20+ reviews | ⏳ TOUR LENGTH: 3.5 hours | ✔️ BOOK NOW
WHAT'S INCLUDED IN THIS TOUR
Foods: Cinnamon Swirl, Chocolates, Scotch Eggs, British Cheese, Cocoa Beans, Hot Meat Pies
Drinks: Coffee, Champagne, Kings Ginger, Traditional English Mead, Traditional English Tea, Water
Desserts: Afternoon tea with Sandwiches, Cakes, Macaroons and scones with clotted cream & jam
Pairing of foods and drinks with the Royals Of London
If you're interested in Royal London, you'll love this tour!
Not only will you see the main Royal attractions, but you'll also get to taste delicious Royal food!
Visit Princes Arcade and Burlington Arcade.
Shop like a member of the Royal Family as you explore these locations!
"Sam was an awesome tour guide! He made sure we all had a great experience and even knew exactly where to go for a prime spot for the changing of the guards while we snacked on one of our treats. Highly recommend!."
Enjoy learning at the Royal Academy of Arts and Fortnum & Mason. Stop by Buckingham Palace and Piccadilly Circus.
And while you explore, you'll also have the chance to snack on royal treats, drinks, and foods!
Whether you would prefer a Scotch egg, traditional tea, or some scones, you'll enjoy some of the food you eat today.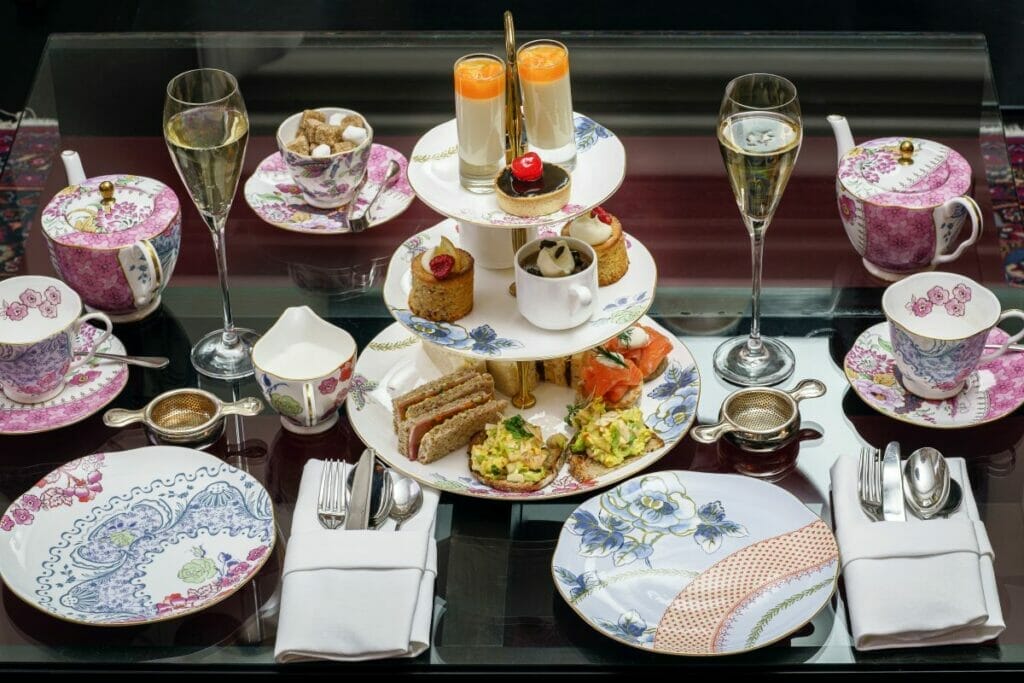 ⭐️ RATING: 5 out of 5 Stars, 4+ reviews | ⏳ TOUR LENGTH: 90 minutes | ✔️ BOOK NOW
WHAT'S INCLUDED IN THIS TOUR
Brunch
Coffee and/or Tea
An unforgettable moment around the table with other foodies
Double-decker bus transport
This might be the most quintessential tour in London.
First of all, it takes place on a vintage double-decker bus, which is a bucket list item for many London travelers.
Secondly, it drives throughout central London, so you'll see basically every iconic landmark in the area!
"Good service, food and fun! Saw a good part of London. Music on the bus was great. All in all amazing experience."
And finally, you'll enjoy a traditional afternoon tea-style meal while you go throughout the city.
It's the perfect way to experience London when you only have a little bit of time!
You'll take lots of pictures and remember this experience for years to come.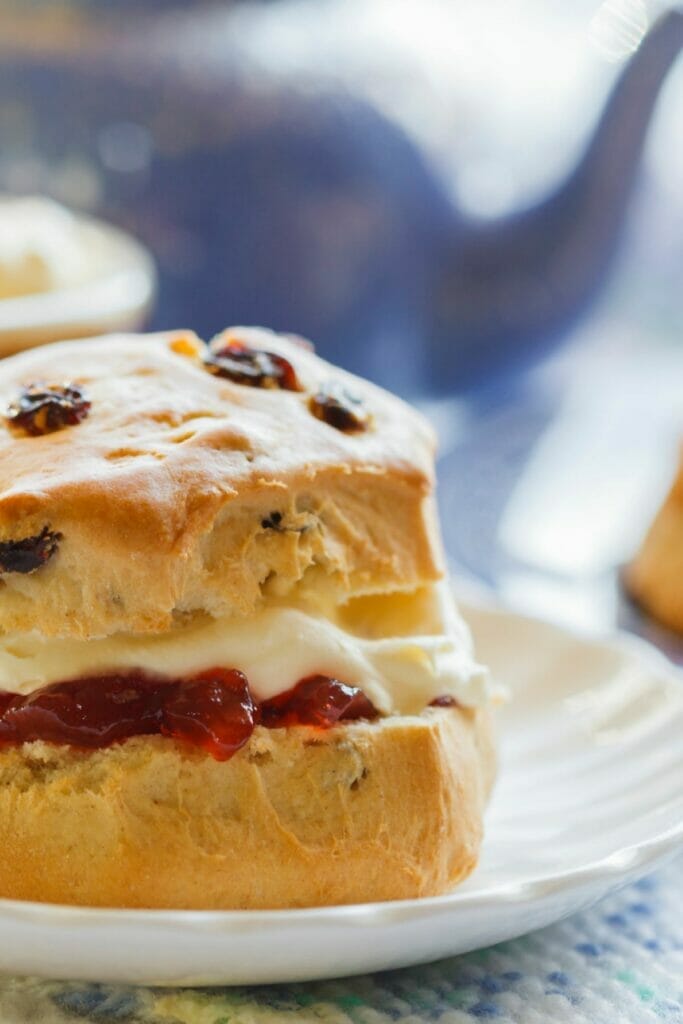 ⏳ TOUR LENGTH: 3 hours | ✔️ BOOK NOW
WHAT'S INCLUDED IN THIS TOUR
Tour led by a gallery approved, accredited Blue Badge Guide
Includes VOX headset
Standard afternoon tea
Intimate tour
The National Gallery is a must-visit attraction for art enthusiasts.
With nearly 3,000 paintings that represent over 700 years of history, there's a lot to see.
Fortunately, you can hire a tour guide to help you through the museum.
"We had a great time enjoying the culture and stopping for an afternoon tee as well. Our children had a great time too. They saw many famous pictures without getting bored and had the opportunity to have a taste of the English traditions during the tee session. Great for families or couples."
This will ensure that you see the highlights without spending all day long looking at paintings.
Your Blue Badge guide will show you around and give you a VOX headset to wear during the tour for the best experience.
Afterwards, a stylish restaurant to enjoy afternoon tea.
This will be a great way to finish an afternoon at the National Gallery.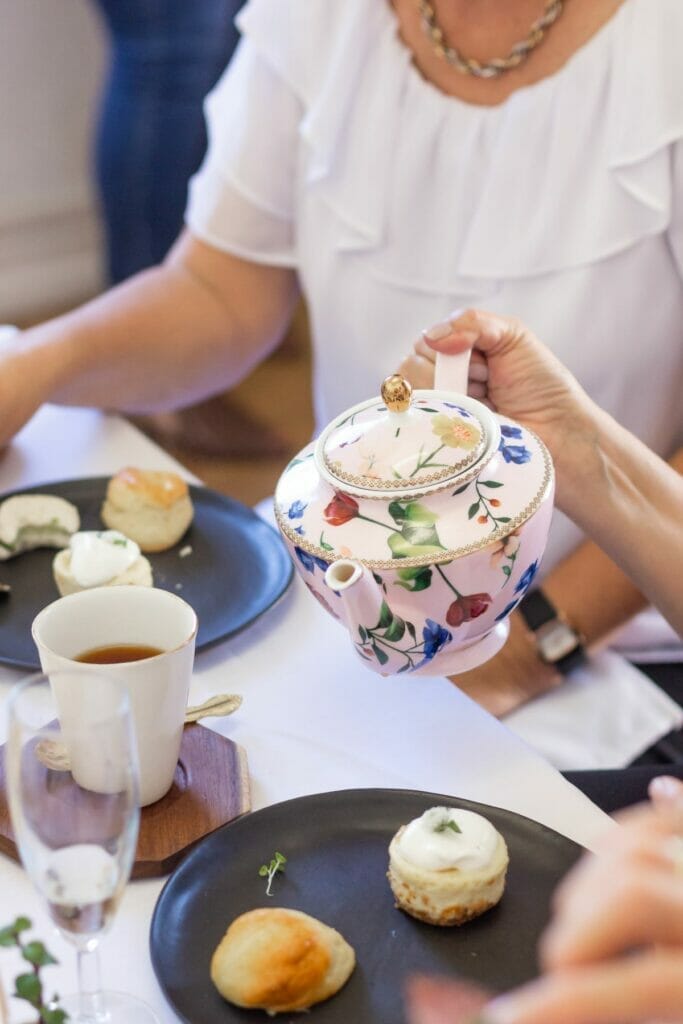 ⭐️ RATING: 4.5 out of 5 Stars, 350+ reviews | ⏳ TOUR LENGTH: 2 hours | ✔️ BOOK NOW
WHAT'S INCLUDED IN THIS TOUR
Tea at the Pavilion of Kensington Palace
Sandwiches, cakes and scones to select from
Fun Knowledgable Guide
Royal Treatment
If you want to enjoy High Tea in a truly authentic environment, why not go to Kensington Palace?
Stroll around the palace and admire the many gardens.
Then enjoy a high tea with a royal theme.
"Excellent excellent excellent!!! Alista is knowledgeable, kind, & I felt I was with a best friend. Thank you viator for your kindness to reschedule our time from experiencing jet lag & we felt lucky because we enjoyed our guide & tour very much!!."
Learn about the Royal Family and their history while nibbling on the types of foods they often enjoy.
Not only will you eat traditional tea-time foods, but you'll also learn about them.
If you've ever wondered about the history of this charming tradition, this is the place to learn about it!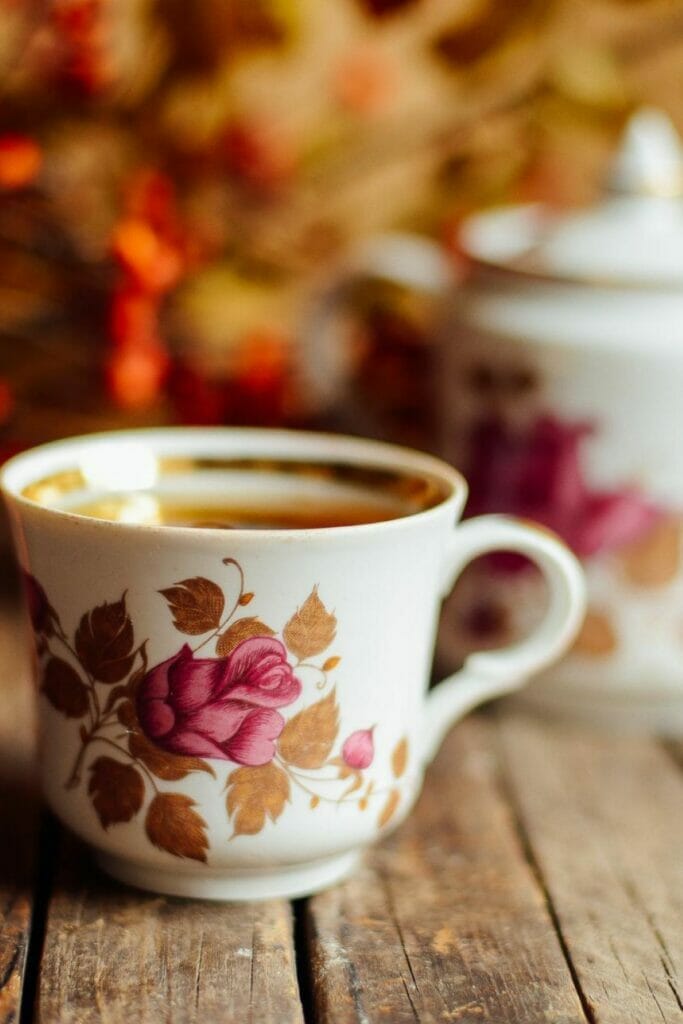 ⭐️ RATING: 4.5 out of 5 Stars, 130+ reviews | ⏳ TOUR LENGTH: 2 hours | ✔️ BOOK NOW
WHAT'S INCLUDED IN THIS TOUR
Afternoon tea
Beverages
Glass of Champagne (if selected this option)
Dietary accommodations
Visit the Rubens at the Palace Hotel for a delightful afternoon tea.
Sip on your tea while overlooking the Royal Mews of Buckingham Palace.
"The service was excellent. Highly recommend!. The attention given to the customer was excellent. The place was beautiful and clean."
This tea arrangement consists of finger sandwiches made with fresh ingredients and plenty of sweet treats.
You can expect freshly homebaked scones that you'll absolutely love!
You can choose from a selection of sandwiches, scones, pastries, and teas. Choose the pairing that sounds best to you!
If you are vegetarian or brought kids along, you will still be able to find something to eat. Upgrade to champagne if you wish!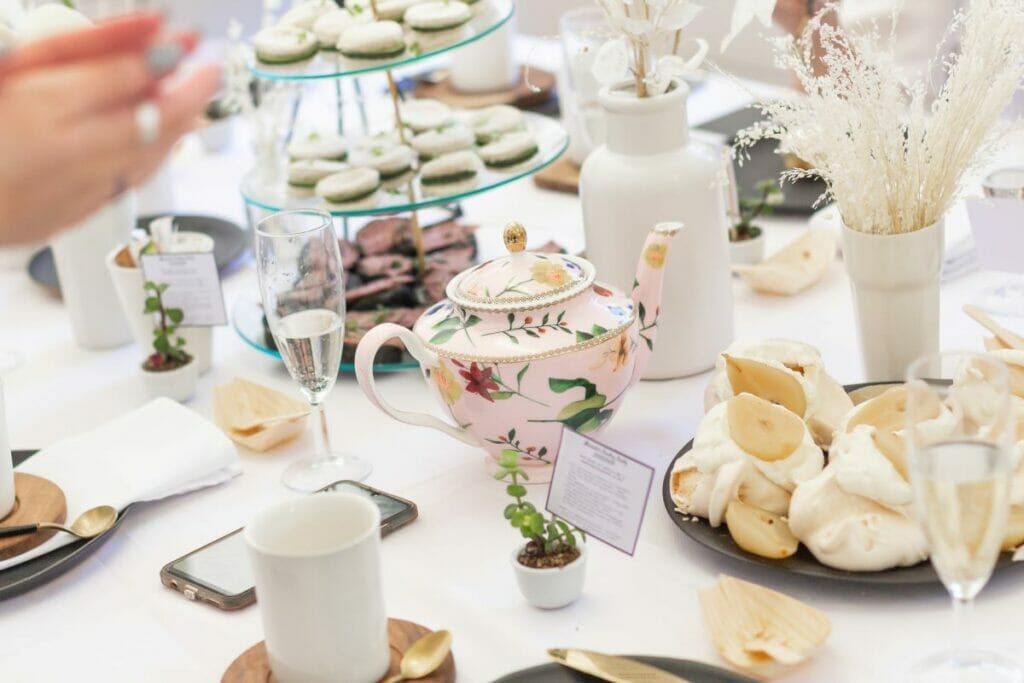 ⭐️ RATING: 4.5 out of 5 Stars, 26+ reviews | ⏳ TOUR LENGTH: 2 hours | ✔️ BOOK NOW
WHAT'S INCLUDED IN THIS TOUR
Tea at the Pavilion of Kensington Palace
Sandwiches, Cakes and Scones
Fun Knowledgeable Guide
Added Luxury Drink
Enjoy a VIP tour of the Kensington Palace Gardens with a small group of up to 15 people.
Admire the gardens, the round pond, and the beautiful statues. Learn the significance of each of these components.
"This was a great tour and amazing tea. Doug was very knowledgeable and fun to be with throughout. I found the tour informative, the Kensington gardens were beautiful and we loved the tea."
You'll also learn the history of the Royal family and the Kensington Palace.
You'll relax in a spot within the gardens to enjoy your afternoon tea. It will also come with an upgraded luxury drink to add extra pizzazz to the experience!
This will be a delightful way to enjoy the charming British tradition of afternoon tea.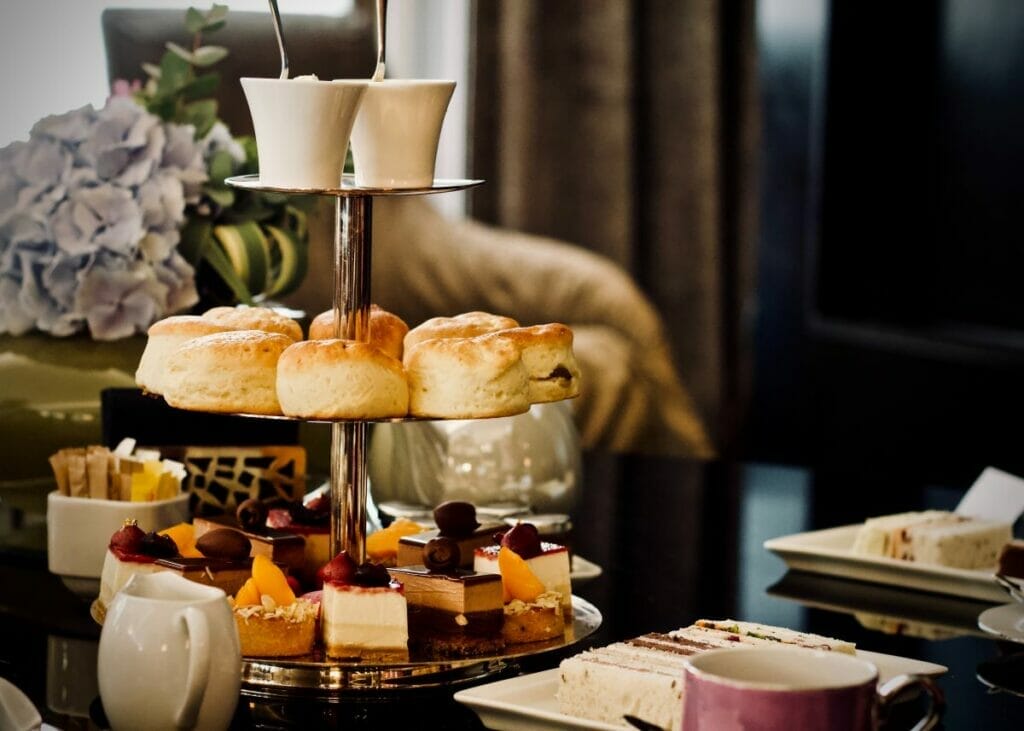 ⭐️ RATING: 4.5 out of 5 Stars, 9+ reviews | ⏳ TOUR LENGTH: 6.5 hours | ✔️ BOOK NOW
WHAT'S INCLUDED IN THIS TOUR
Local guide
Transport by private vehicle
High Tea
Entrance fees
This full-day tour is a great way to see the best gardens in London.
While you will do a lot of walking, you'll get around in a black cab with a group of 4 or fewer people.
Admire green squares, sunken gardens, and so many colorful flowers!
You'll also learn about the plants. Do they have cultural significance or medicinal importance? Find out today!
"We thoroughly enjoyed our tour with Stephen. He was an incredibly well-informed and interesting guide and we saw parts of London which we had never seen before (despite having lived there for 20 years). The delicious tea at the end was the icing on the cake!!."
You'll get to enjoy coffee at Lincoln's Inn Fields while learning about the significance of this attraction.
Admire architecture at the Sir John Soane Museum. Enjoy high tea at the Chelsea Physic Garden where you'll learn a lot of science behind the plants.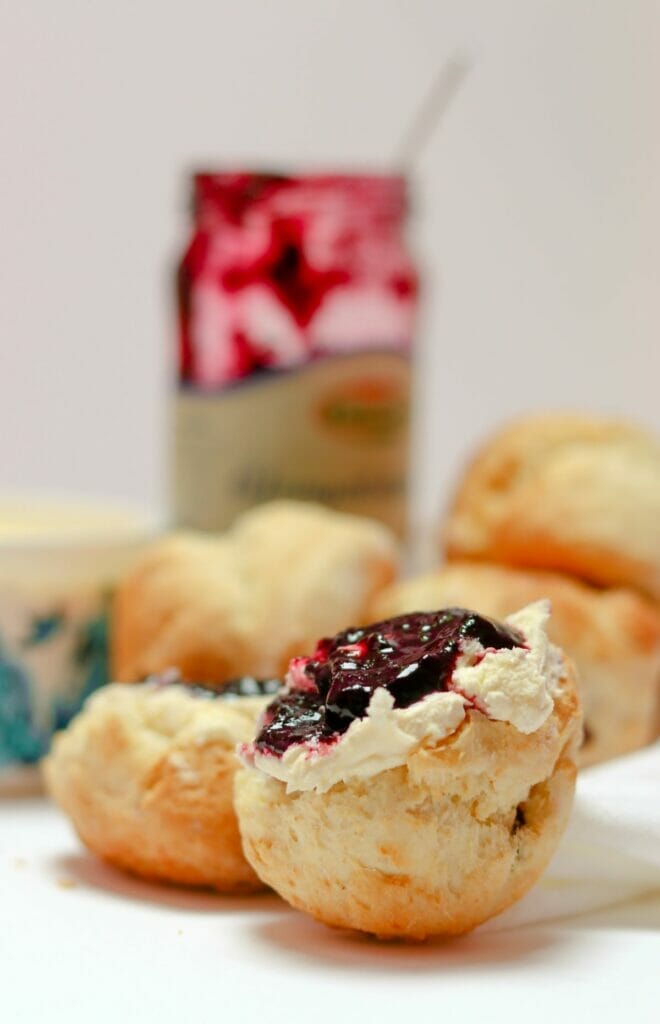 ⭐️ RATING: 4.5 out of 5 Stars, 7+ reviews | ⏳ TOUR LENGTH: 3 hours | ✔️ BOOK NOW
WHAT'S INCLUDED IN THIS TOUR
Entry to the ship
Afternoon tea
Tea samples
Photo opportunities
The Cutty Sark was a ship built to transport teas.
So why not learn more about the ship and then enjoy an afternoon tea?
It'll be the perfect afternoon!
You'll learn about the ship, as well as the history of transporting tea.
"We thoroughly enjoyed our "afternoon tea" on the sole surviving tea clipper the "Cutty Sark" At Greenwich, UK! The tea itself was delicious and the tour of the ship was fun indeed and informative. The walking tour of Greenwich was very interesting as well!."
See what life was like on the ship and learn about the China tea trade.
Enjoy your afternoon tea beneath the ship.
You'll get to choose from a selection of teas just like the ones that were historically transported on the Cutty Sark.
And don't forget to check out the view.
You'll be able to see stunning views of the River Thames and the London skyline!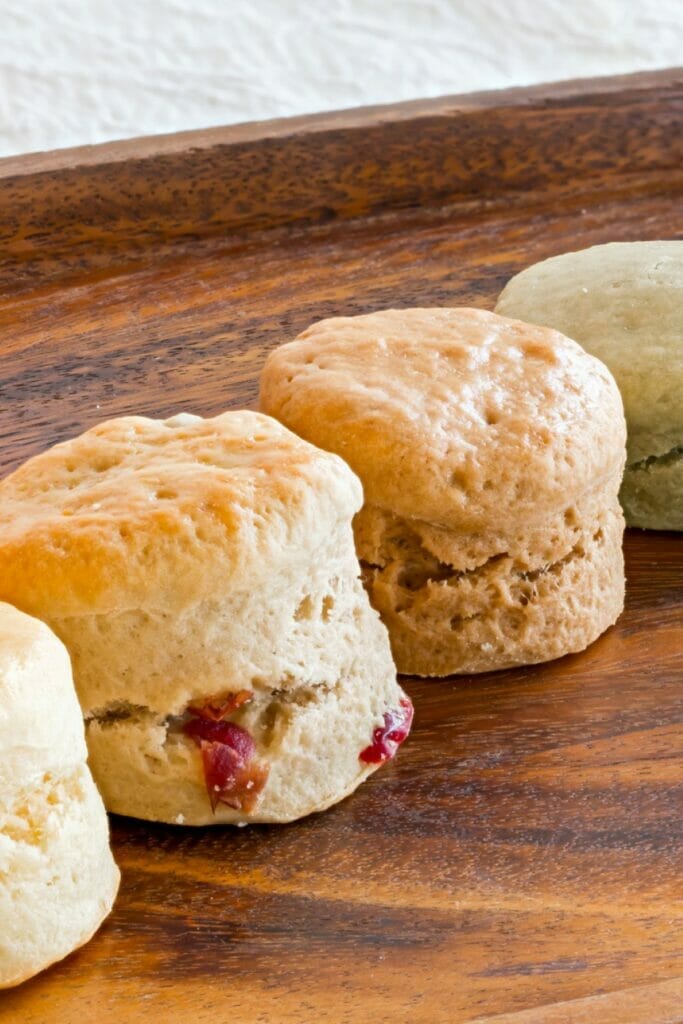 ⭐️ RATING: 5 out of 5 Stars, 40+ reviews | ⏳ TOUR LENGTH: 3.5 hours | ✔️ BOOK NOW
WHAT'S INCLUDED IN THIS TOUR
Fun guaranteed with a local professional guide
Pairing of foods and drinks with history of London
British cheese tasting
Food, drinks, desserts
This tour is the best option for foodies.
Explore London's food scene by visiting more than 10 eateries.
Most of the tour will take place at Borough Market, which is a bucket list destination for foodies around the world!
Your expert gastronome guide will help you get around and make sure you try the best that London has to offer!
"We had Sam as our guide, and this was amazing! He was easy to find and a little early at our meeting place. The food was well thought out, giving us a broad selection of British food. In addition, Sam gave us such a neat history lesson and showed us a great part of town. We will definitely recommend this to anyone we know going to London!."
The tour is capped at 10 guests so you'll have a personalized experience. This will allow you to ask as many questions as your heart desires!
The tour concludes with a traditional English tea.
What a perfect way to indulge your taste buds!
Want more London tours? Check these out!