This post contains affiliate links for which I may make a small commission to help keep the site running. You will not be charged extra for these items had you not clicked the links. Thank you for your help to keep the site running!
Ready to book the best London history tours?
You've come to the right place because I'm covering the top London history Tours here.
How do I know?
I've lived in England since 2012 and have explored far and wide, so I know that one of the best things to do in London for history buffs is book a tour and explore.
Only quality tours are included in this list so you know that every tour you book is worth your money and time.
Don't want to read to the end of the article?
The best tour of London History is: Roman Ruins to Blitz Bombings: A Walking Tour of London's Fiery History.
It has 5 out of 5 stars with over 100 reviews, so you can't go wrong!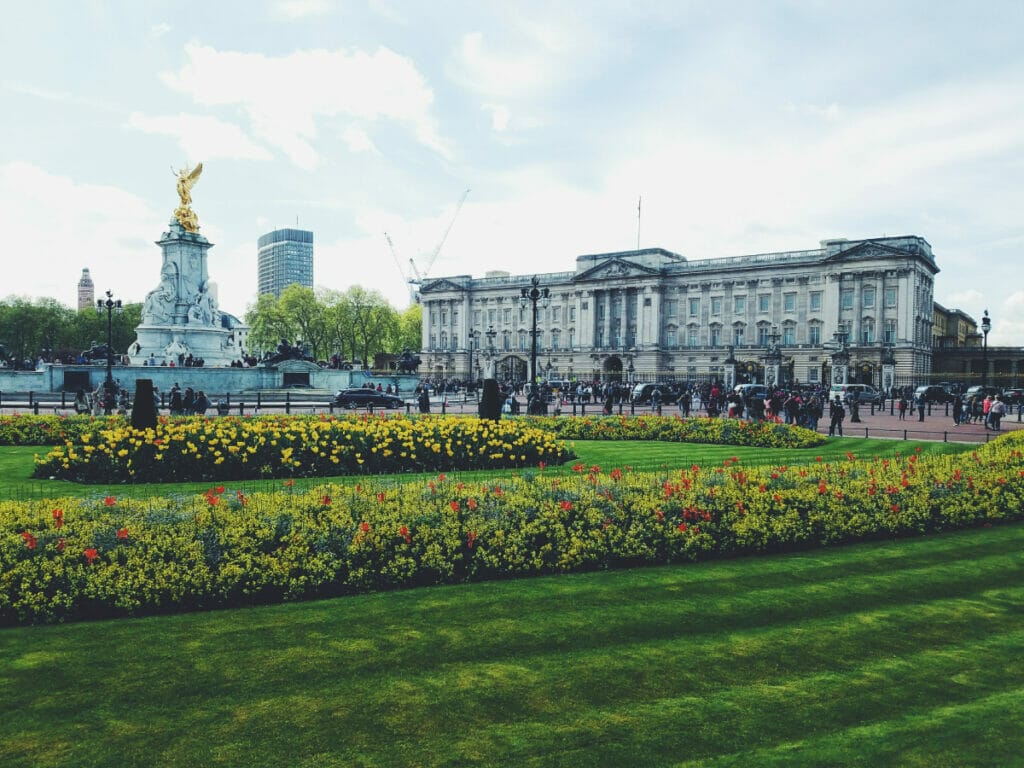 There are plenty of other London history tours to choose from, so let's get right down to it.
In this list, you'll find 15 of the top-rated London history tours so you know you're making the right choice.
Easy Guide: Best London History Tours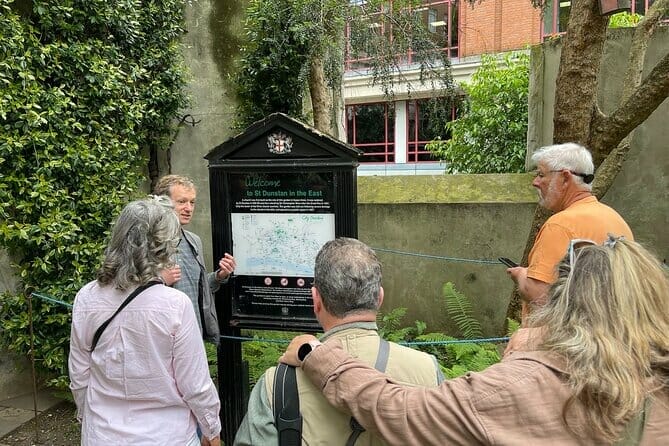 ⭐️ RATING: 5 out of 5 Stars, 110+ reviews | ⏳ TOUR LENGTH: 2 hours | ✔️ BOOK NOW
WHAT'S INCLUDED IN THIS TOUR
Walking tour
Small group tour
Learn obscure trivia
9 stops
History buffs might think they already know everything about London's history.
This tour will dive even deeper than you ever have!
Even the most learned historians will learn something new on this tour.
"Tom was a wonderful tour guide. It was a fun and educational tour. I learned so many things about the city I just normally pass and and don't give a second thought to."
Learn about more than 2,000 years' worth of history.
This well-rounded tour will teach you about the Roman ruins, the Blitz bombings, Charles Dickens, and Anne Boleyn.
Because it's a walking tour, you'll get to see the attractions up close. This is so much better than hoping to get a window seat on a tour bus!
At each of the 9 stops, you'll be able to snap a picture and learn something interesting.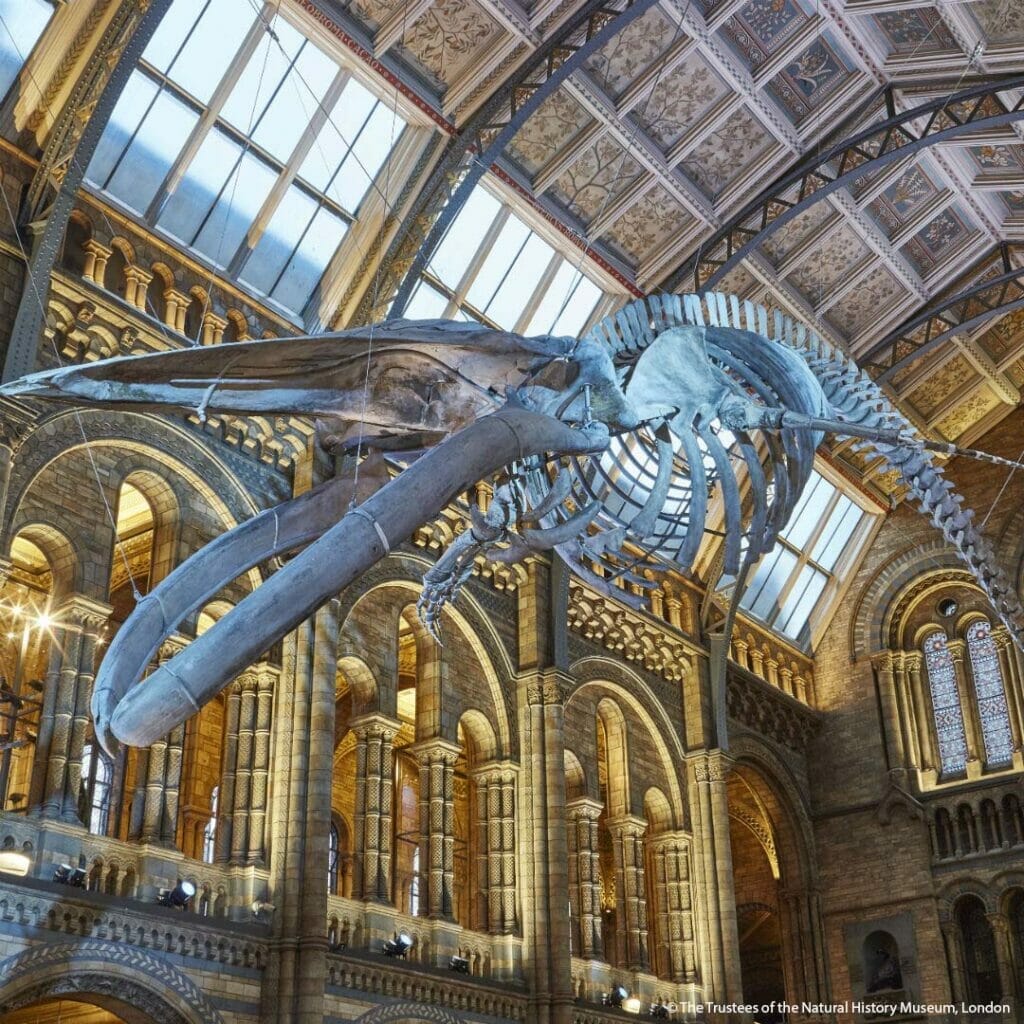 ⭐️ RATING: 5 out of 5 Stars, 79+ reviews | ⏳ TOUR LENGTH: 2 hours | ✔️ BOOK NOW
WHAT'S INCLUDED IN THIS TOUR
Guided Museum Tour
Tour Guide Exclusively For You
Duration 2 hours
Wheelchair Friendly
If you're traveling with kids, consider booking this tour. They will have so much fun learning about history and you'll also learn a lot!
While you can explore the museum on your own, there are benefits to hiring a guide.
They'll tell you the highlights of each exhibit so you don't have to read everything. This is especially great if you have kids running around.
"Andi was an amazing guide through this "cathedral of the natural world". He was kind & patient as we found our way through the city to the museum & greeted us with contagious enthusiasm & unparalleled knowledge. We had a wonderful time while learning & wondering."
He'll also help you get through the museum efficiently.
Otherwise, you might spend all day there and glean the same amount of information.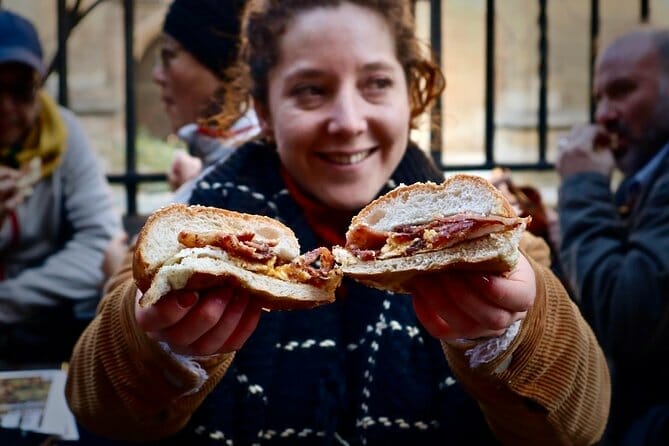 ⭐️ RATING: 5 out of 5 Stars, 24+ reviews | ⏳ TOUR LENGTH: 3 hours | ✔️ BOOK NOW
WHAT'S INCLUDED IN THIS TOUR
Lunch
Alcoholic Beverages
Coffee or Tea
Breakfast
Calling all foodies! If you want to taste the best of Britain while learning about its history, book this tour now.
This small group tour will bring you to the best versions of classic British grub.
While you're trying the iconic food, you'll also learn the history of Britain and its food.
"Livy was a great guide as we navigated through Borough Market and down the River Thames eating and drinking delicious British selections along the way – highly recommend!."
You won't have enough time to eat at all the good restaurants in the area.
Fortunately, the tour guide will give you plenty of recommendations for the rest of your trip!
You'll walk by many historic landmarks but will spend most of your time at the Borough Market.
This is where you will find the best food in the city.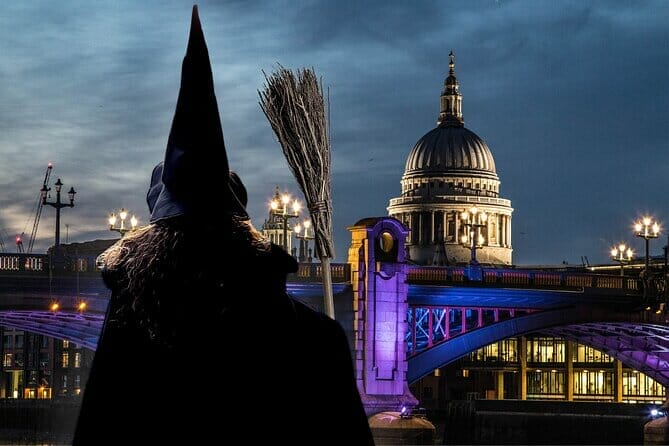 ⭐️ RATING: 5 out of 5 Stars, 23+ reviews | ⏳ TOUR LENGTH: 75 minutes | ✔️ BOOK NOW
WHAT'S INCLUDED IN THIS TOUR
Costumed 'in-character' guide
8 stops
Walking tour
Harry Potter trivia
On this walking tour, you'll learn about the witchy history of London.
Your knowledgeable guide will also be dressed in costume.
"Had the best time on the tour with the amazing Beatrix! Such a lovely walk and a very informative (and super fun!) tour! Witch Beatrix is a credit to your company. Would definitely recommend!."
This is a good sign that they know how to have fun and will make sure everybody in the tour group is having a blast!
The guide will teach you a lot about history and magic.
You'll especially learn about the witch trials and hauntings of London's past. Which iconic landmarks have a spooky history?
And Harry Potter fans will be excited to catch a glimpse of some filming sites.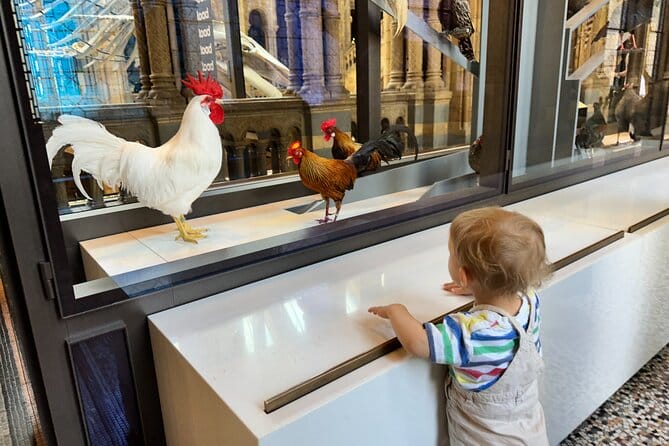 ⭐️ RATING: 2.5 out of 5 Stars, 8+ reviews | ⏳ TOUR LENGTH: 50 minutes | ✔️ BOOK NOW
WHAT'S INCLUDED IN THIS TOUR
Blue Badge guide
Professional art historian guide
Professional Kid-Friendly Guide
Private tour
If you love history and have young kids, this is a good tour for you. The kids will have a blast and learn so much!
They won't complain about being bored a single time.
But just because it's for kids doesn't mean you won't learn anything.
"The knowledge and information Chris had captivated my daughter (and me!). The best way to visit NHM!"
Even history buffs will learn something new on this tour!
The guide knows the best parts of the museum.
This means that you won't miss anything important. He'll also be able to summarize all the important information so you don't have to read every word on every sign.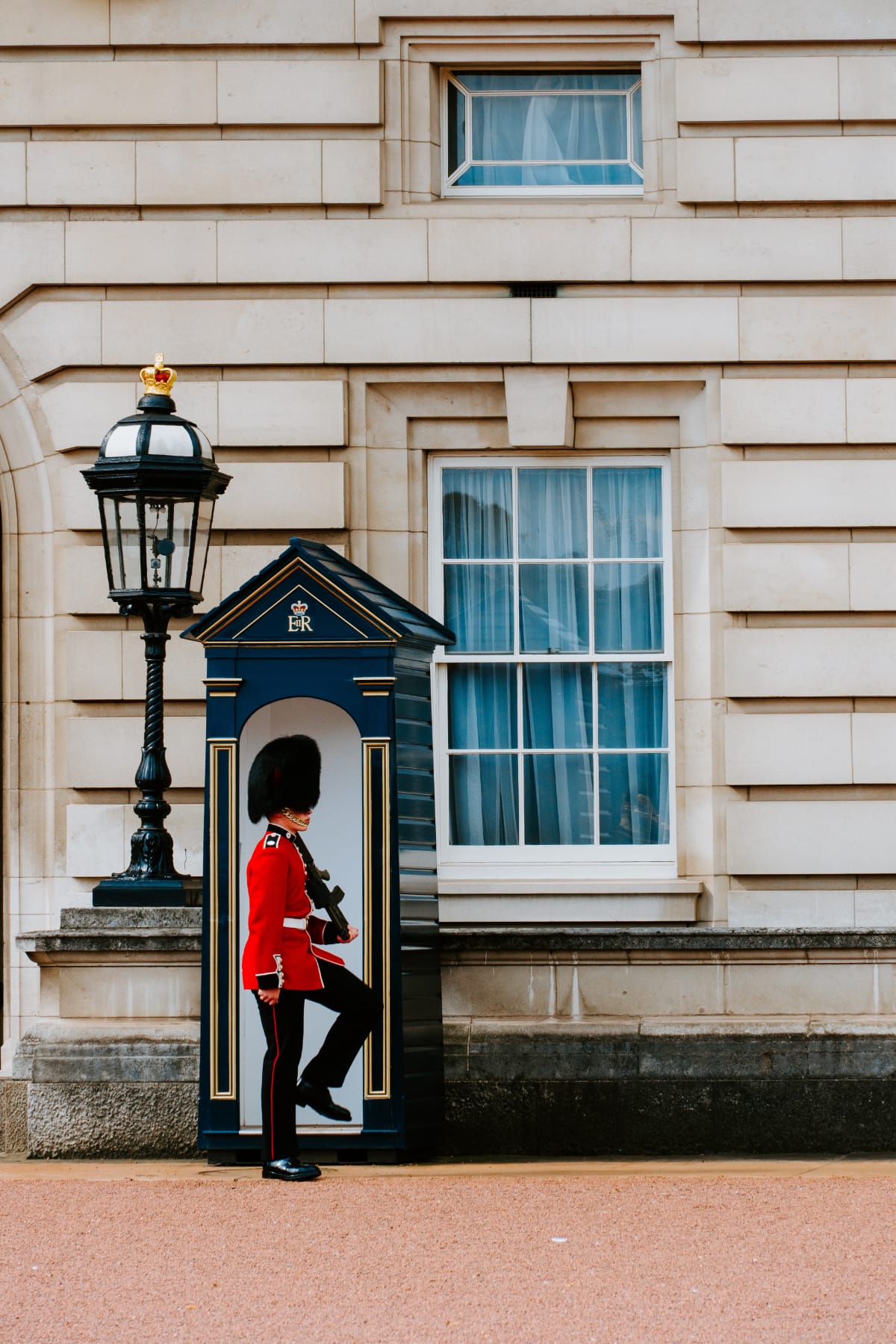 ⭐️ RATING: 5 out of 5 Stars, 8+ reviews | ⏳ TOUR LENGTH: 2 hours | ✔️ BOOK NOW
WHAT'S INCLUDED IN THIS TOUR
Led by a professional photographer
Amazing photo opportunities
Professional photography advice
Fascinating historical facts
If you're the kind of traveler who loves to take gorgeous photos wherever you go, then you'll love this tour.
Not only will you have plenty of photo ops, you'll learn the best tips for capturing those pictures.
With 10 stops, you'll see the quintessential corners of London.
"Richard was amazing explaining about different camera techniques, very friendly and supportive. I had a great time 🙂 thank you."
You'll learn some interesting tidbits about the area's history.
And you'll take astonishing photos that will look like they belong on a magazine cover!
Whether you love looking at photographs of the city or would rather be behind the lens, you'll enjoy this tour.
And you'll really love showing off the pictures to your friends when you get home!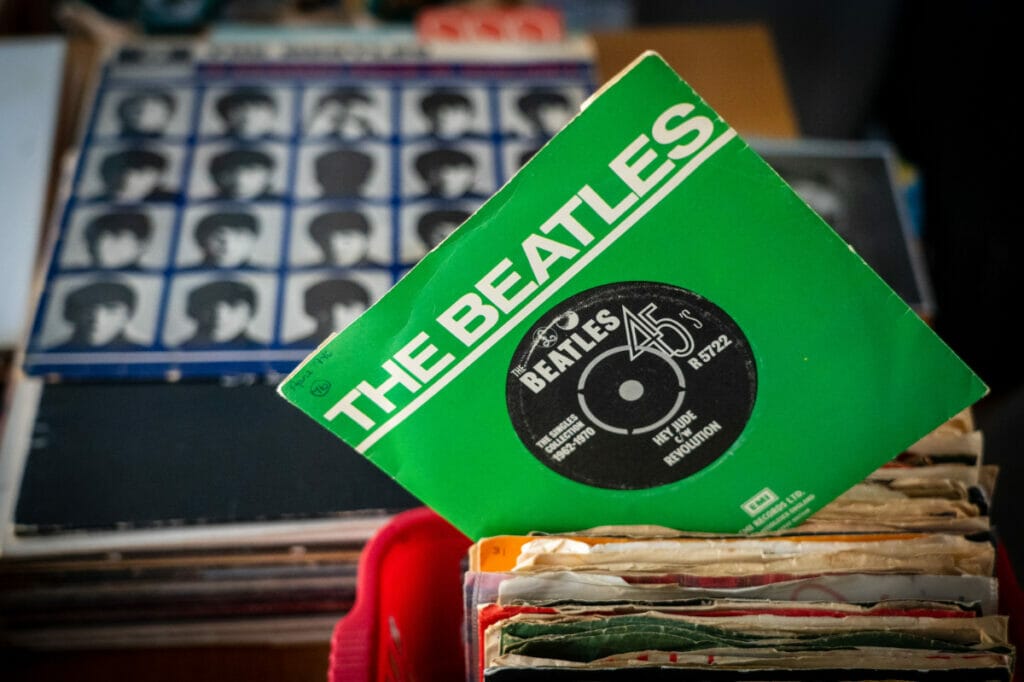 ⭐️ RATING: 5 out of 5 Stars, 29+ reviews | ⏳ TOUR LENGTH: 4-5 hours | ✔️ BOOK NOW
WHAT'S INCLUDED IN THIS TOUR
Private Transportation in a Licensed London Black Taxi
Air-conditioned vehicle
Bottled water
Parking Fees
Beatles fans will love this tour!
Music lovers in general will be able to enjoy learning the history revolving around this iconic band.
You'll follow in the footsteps of these legendary musicians and learn about their history.
"The tour guide/driver was friendly , knowledgeable, and accommodating. We are a three generation family and our guide made it interesting for all of us."
Spend some time at Abbey Road Studios and immerse yourself in music history.
You'll even have a chance to get your picture taken while walking across the street!
Relive the '60s at Carnaby Street. See where Beatlemania was born at the London Palladium.
And visit 3 Savile Row where you can discover so much Beatles memorabilia at the place where they held their last live show.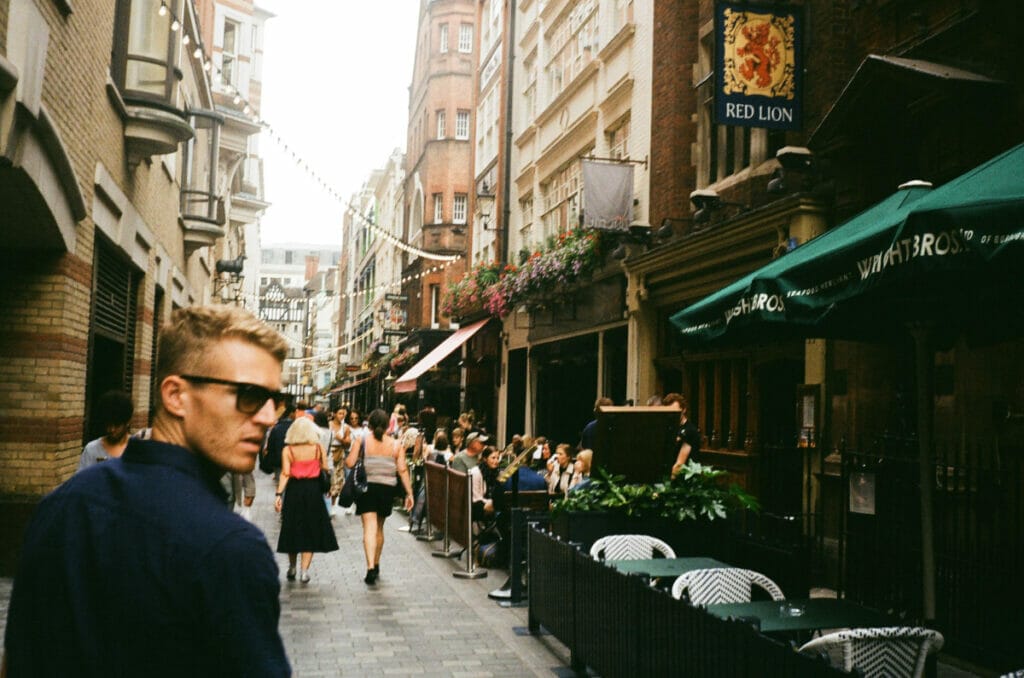 ⏳ TOUR LENGTH: 1-2 hours| ✔️ BOOK NOW
WHAT'S INCLUDED IN THIS TOUR
Alcoholic beverages
Small group
London history
Walking tour
This tour is limited to 6 people so you'll be able to bond with the others as you drink your way through London!
You'll explore London and even see a lot of parts that you might have missed. You'll also learn a little bit about the history everywhere you go!
"Chris is an amazing guide! We not only learned about how beer is brewed and about the pubs that we were in, we learned about London history in a very personal way! Thank you, Kris, also, we had Yorkshire pudding the next day! It was amazing."
The highlight of this tour is Fleet Street.
Home to several historic pubs, you'll learn about their history and their brews.
Be sure to enjoy a drink in the same places as Charles Dickens, Mark Twain, and Samuel Johnson.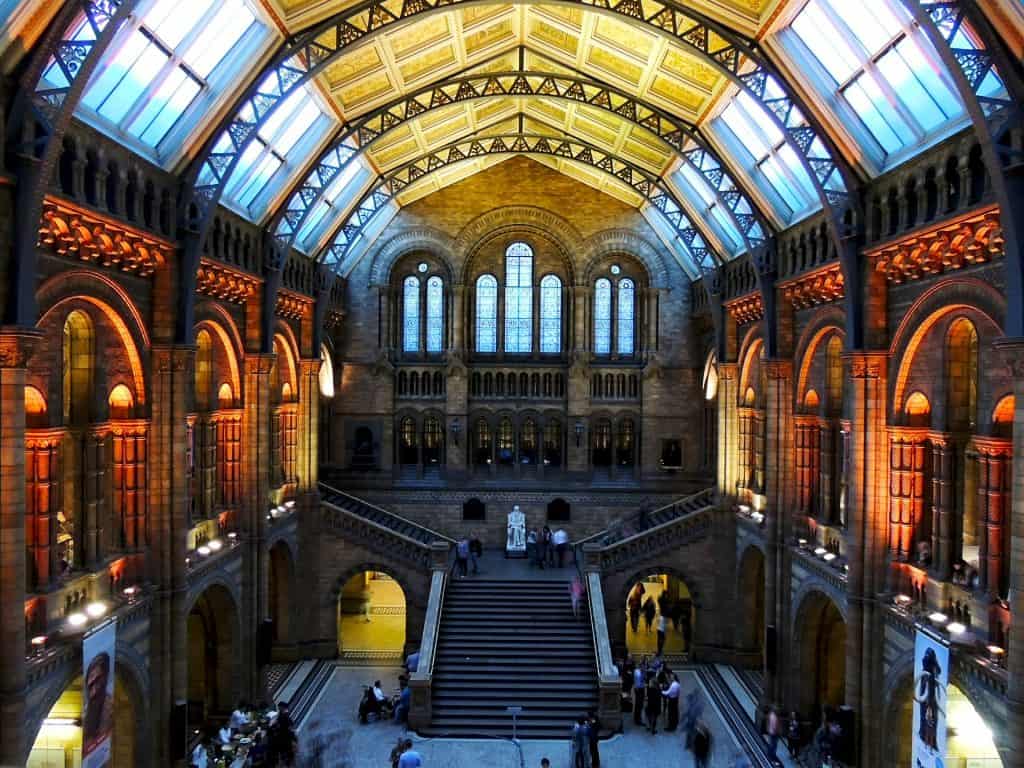 ⭐️ RATING: 5 out of 5 Stars ⏳ TOUR LENGTH: 3 hours | ✔️ BOOK NOW
WHAT'S INCLUDED IN THIS TOUR
Professional guide
Private tour
Reserved entrance time
Personalized experience
The Natural History Museum in London is a must-see attraction!
It's often considered the most important center for the research of natural history and sciences.
This museum is huge and can be hard to get through.
That's why you should hire a guide to make sure you see all the important parts!
"If you want to experience this amazing museum, Do it with a guide! Mr Anthony Matthews was the guide that took us through the museum with the knowledge of a scholar and lita of humor to make the Trip through the ages interesting and enjoyable!."
They can also summarize the information so that you can get the highlights without reading every single sign.
Since it's a private tour, it can be personalized to your preferences.
Spend more time on your favorite exhibits and less time on those that you don't find interesting.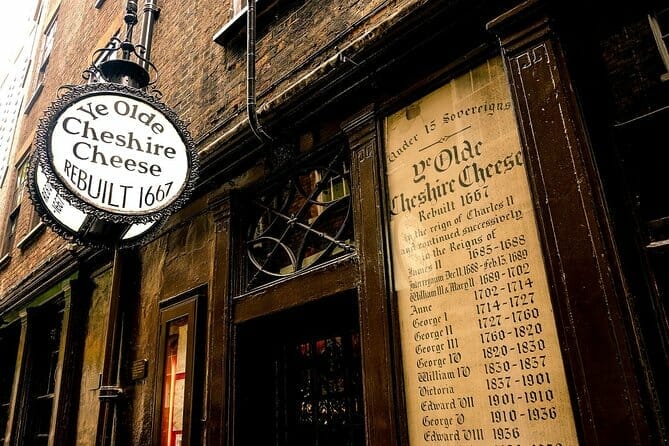 ⏳ TOUR LENGTH: 3-4 hours | ✔️ BOOK NOW
WHAT'S INCLUDED IN THIS TOUR
Professional guide
Private tour
Hotel pickup and drop-off
10 stops
If you want to see parts of London that only the locals know about, go on this tour.
You'll see landmarks that you've probably never even heard about before.
But by the end of the tour, you'll know the interesting history behind each of these stops!
"Richard is very knowledgeable on the entire area… we loved it, what a great knowledge of Dickens and courts. We will be back for another tour with him and surely recommend Richard, very very pleasant and enjoyable guide who knows the hidden places. We have been to London over 100 times, but 90 percent of what he showed us was new to us! Well done Richard 👍."
The local guide will help you have an enjoyable tour and give you tips for the rest of your trip.
He'll bring you on a route that you probably never would've found on your own.
He'll also share all the inside information that even a lot of locals don't know!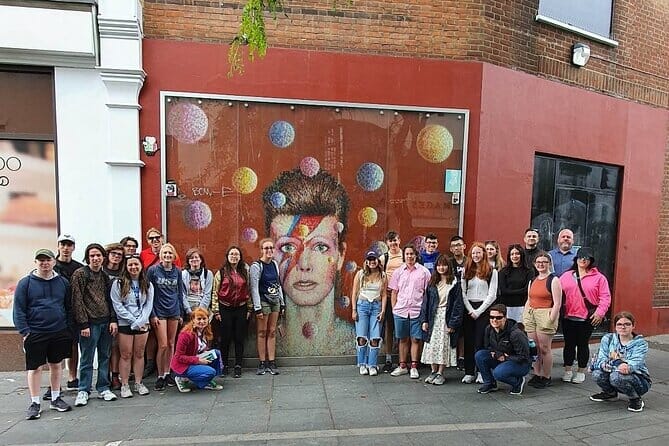 ⏳ TOUR LENGTH: 1.5 – 2 hours | ✔️ BOOK NOW
WHAT'S INCLUDED IN THIS TOUR
Local guide
5 stops
Cultural history
Quintessential locations
If you love exploring the cultural scene, you'll love Brixton.
This is the most diverse area of London.
Brixton is home to several types of international cuisine.
This neighborhood has a rich history of immigrants settling in.
"I'd highly recommend this tour for anyone interested in exploring the rich history and culture of Brixton. I thoroughly enjoyed myself!."
You'll also find a variety of art!
With 5 main stops, this tour will cover the main attractions of Brixton.
You'll have a deeper appreciation for many of the cultures in this world.
You'll also see the results of what happens when people come from all over the world to live in the same area.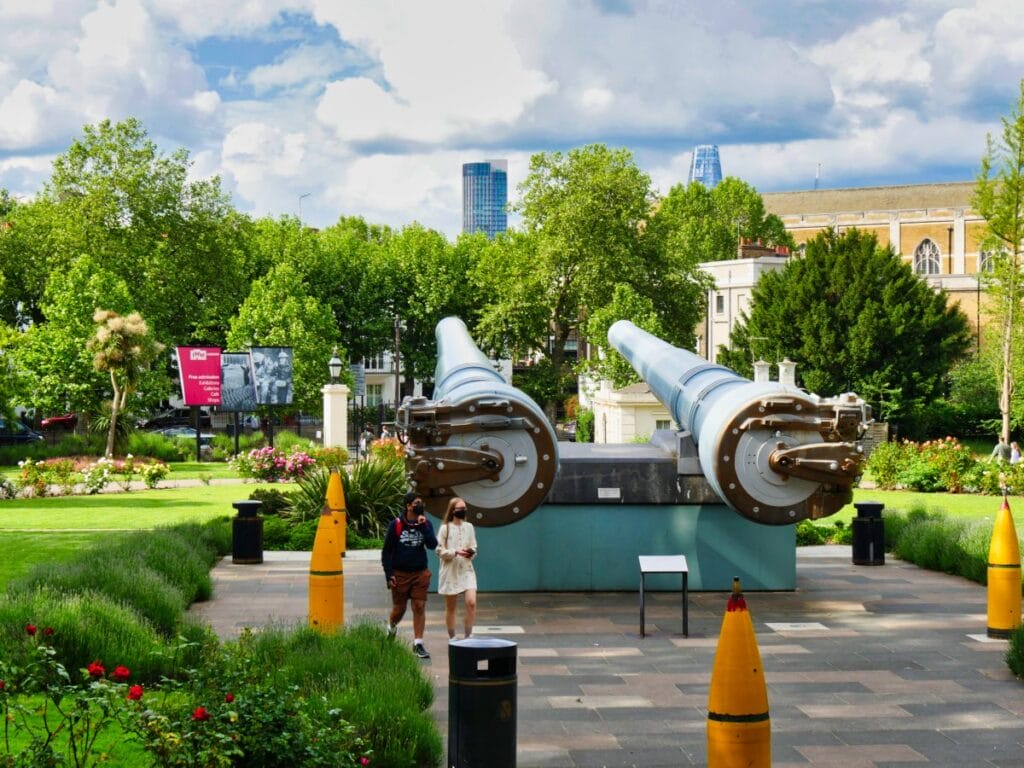 ⏳ TOUR LENGTH: 2-7 hours | ✔️ BOOK NOW
WHAT'S INCLUDED IN THIS TOUR
Private Walking Tour of London WWII Sights
5-Star Licensed Guide who is fluent in your chosen language
Skip-the-line tickets to the Churchill War Rooms (only in 4 and 7-hour options)
Free admission to the Imperial War Museum (only in 7-hour option)
World War II buffs will enjoy this tour. Explore the main WW2 sites of London on this tour.
You can choose a 2-hour, 4-hour, or 7-hour option depending on how much you want to see!
The tour begins at Waterloo Place and includes a visit to Royal Naval Division War Memorial and the Palace of Westminster.
"Our guide was very knowledgeable about the events during WWII and provide insight as to the events. The War room was great. It is a must for London."
If you choose a longer tour, you will get to visit the Churchill War Rooms.
On the longest tour, you'll also have admission to the Imperial War Museum.
If you have all day, this is the best way to learn about the Second World War! If you only have a few hours, you'll still be able to learn a lot!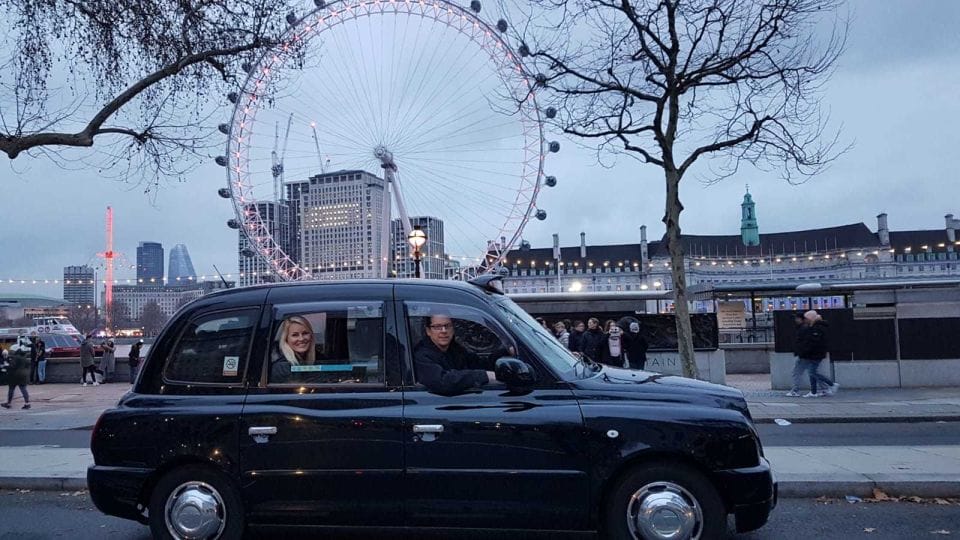 ⭐️ RATING: 5 out of 5 Stars, 21+ reviews | ⏳ TOUR LENGTH: 4 hours | ✔️ BOOK NOW
WHAT'S INCLUDED IN THIS TOUR
Private transportation
6 stops
London History tour
Several photo ops
Your knowledgeable tour guide will know his way around the city and be able to get you everywhere safely and efficiently.
He'll pass by the most iconic London landmarks so you'll have a chance to see everything on your bucket list!
This private tour is personalizable and flexible.
"Wish we could leave Billy 10 stars! Best tour experience EVER! He picked us up from our flat and worked with us directly to choose the best time. He included water, a comfortable, beautiful car, safe, efficient driving, and tips to see things we never would have seen without him. Before we even paid for the trip, he reached out and made me feel like my whole family would be taken care of. I wish we could have taken Billy with us on our whole European vacation."
You'll be able to adjust the itinerary to spend more or less time at different locations since there won't be a ton of other tourists!
You'll stop at 6 places, including Mayfair, Southwark, and the Financial Centre of London and the UK.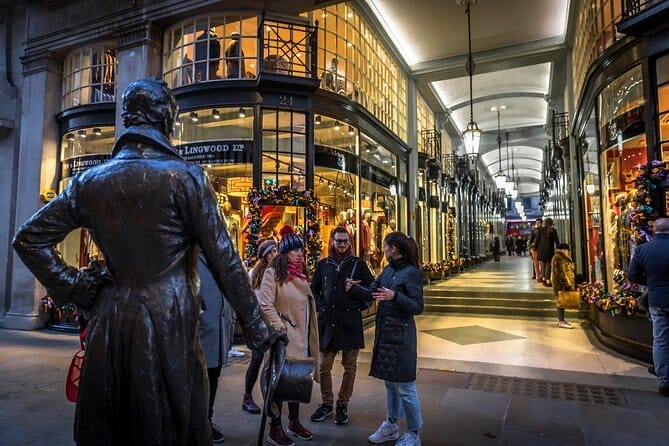 ⏳ TOUR LENGTH: 3 hours | ✔️ BOOK NOW
WHAT'S INCLUDED IN THIS TOUR
Private, personalized itinerary
Expert Local Guide
Additional suggestions for the rest of your stay
6 stops
Mayfair is a quite trendy part of London. Experience the architecture. Enjoy the fashion scene. Explore hidden passages.
Not only will you visit art galleries and designer stores.
You'll also learn about their history on this tour.
Visit Mayfair, Savile Row, and Bond Street.
Learn what makes them so iconic in the London art scene!
"My wife and I had the pleasure of having Luciana provide us with a wonderful sightseeing visit to the Mayfair area of London. Despite pouring rain for most of the walking tour Luciana made it enjoyable and eventful. Her knowledge and enthusiasm of the are, its history and the fashion scene in London generally made the day special."
Stop by St. James' Palace, Piccadilly Circus, and Fortnum & Mason. See how they are still influencing modern-day art.
You'll have a chance to do some shopping and taste some tea.
You'll also get to bond with other tourists who have similar mindsets as you.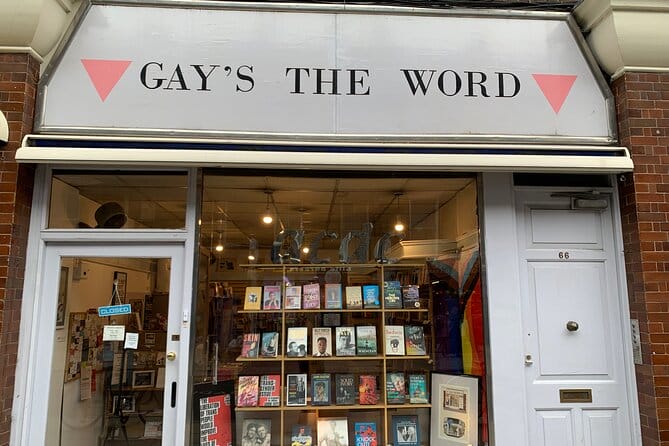 ⏳ TOUR LENGTH: 2 hours | ✔️ BOOK NOW
WHAT'S INCLUDED IN THIS TOUR
Private Tour
Professional qualified guide
Tour of Bloomsbury
London's LGBTQ history and culture
This private tour accommodates up to 15 people who are excited to learn about LGBTQ history in London.
Explore the Bloomsbury district as you learn about the artists, writers, and philosophers who played a big role in shaping London's LGBTQ community.
Your guide will share a wealth of information, including over 300 years' worth of LGBTQ history.
"I had a great time listening to Ric, who is an excellent tour guide. It was very interesting. I've learned so much about the LGBT history of Bloomsbury. It made me want to know more about it!"
Instead of the history lessons you've learned before, you'll learn about history from a minority's perspective.
This will help to shape your ideas about everything you know!
You'll even learn some Polari, a secret gay language in London.
Want more London tours? Check these out!