This post contains affiliate links for which I may make a small commission to help keep the site running. You will not be charged extra for these items had you not clicked the links. Thank you for your help to keep the site running!
Taking the kids to Edinburgh?
In addition to being an incredibly historic and cultural city, Edinburgh is super kid-friendly and there are plenty of things for kids to do in Edinburgh – both some that are free and some with an entrance fee.
It doesn't matter how old your children are, either.
Little ones are catered to with amazing indoor softplay areas (I am just dying to try the rope swings at Timetwisters for myself, but I'm a bit too over the 12 year old age limit).
Elementary or primary aged children are taken care of with some awesome interactive museums and lots of dress-up chances at places like the National Museum of Scotland.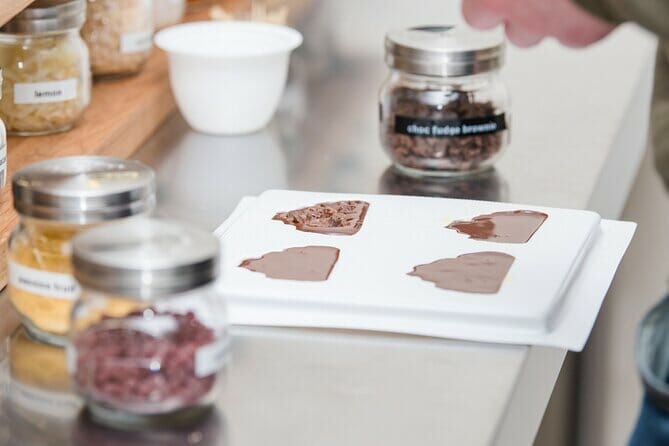 Even teenagers will find a world of opportunity at cultural attractions like Edinburgh Castle and natural hangout spots like Portobello Beach.
Check out this list of things to do in Edinburgh with kids to help you plan your Edinburgh trip so that everyone gets to do something they enjoy.
Also, don't forget to check out my guides to the most enchanting free things to do in Edinburgh, what to do in Edinburgh in the evening, and the ultimate list of things to do in Edinburgh in the rain because – well, if you've ever been to Scotland, you'll know what I'm talking about!
Edinburgh with Kids At-a-Glance
Hey! Want more honest UK tips and planning advice? Click here to join my London and UK Travel Tips Facebook group, where I can answer more of your questions!
Cultural Things to do with Kids in Edinburgh
GET A

FREE

UK GUIDE and ACCESS TO MY PLANNING FB GROUP
With 50+ pages of helpful travel tips and the "best of" UK lists, this is your ad-free key to your UK trip.
1. St. Giles Cathedral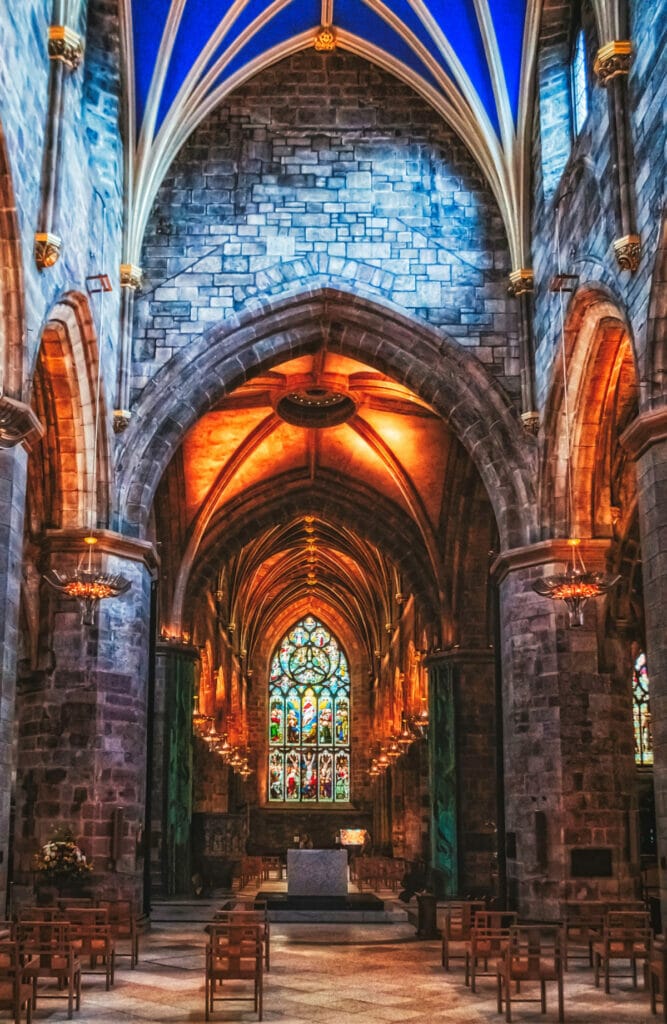 One of Edinburgh's most recognizable landmarks is also a kid-friendly place to go in Edinburgh.
St. Giles Cathedral is a great free thing to do with kids in Edinburgh, and it will especially appeal to elementary school aged children or teenagers.
Teach them about the history of the landmark, as it has been on the same site since 1124 and was a site of the Scottish Reformation.
You can enter as a visitor at most times of the day, though the church does close to public visitors for worship times, when it is only open if you're attending a worship service.
Address: High St, Edinburgh EH1 1RE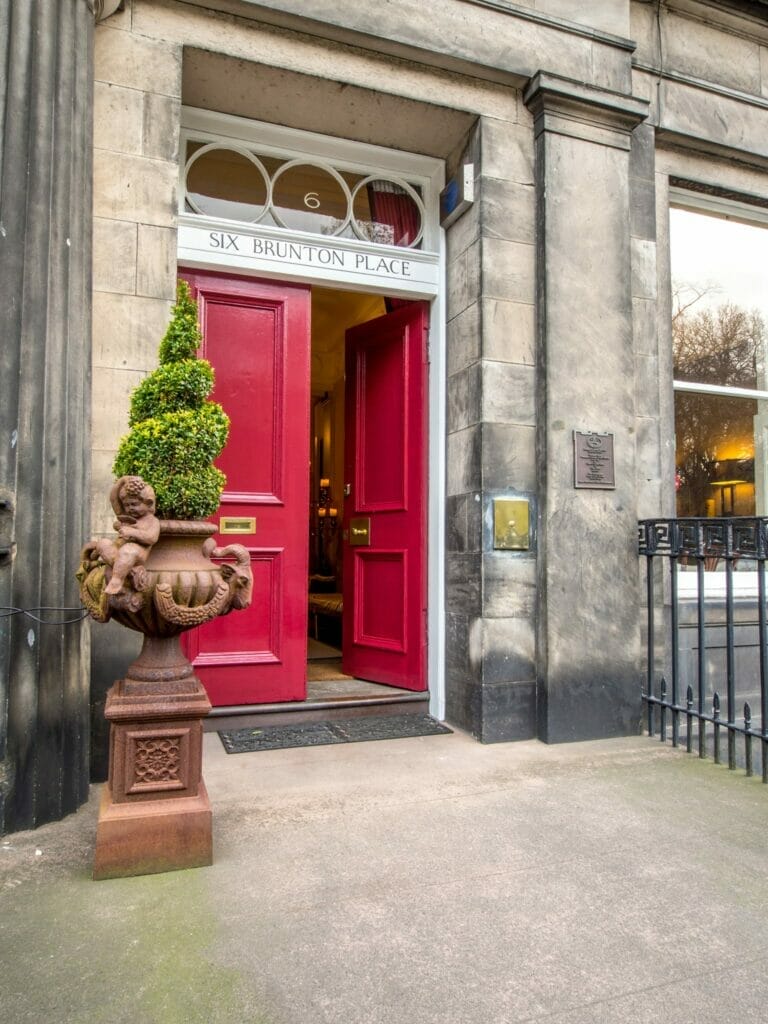 2. Edinburgh Castle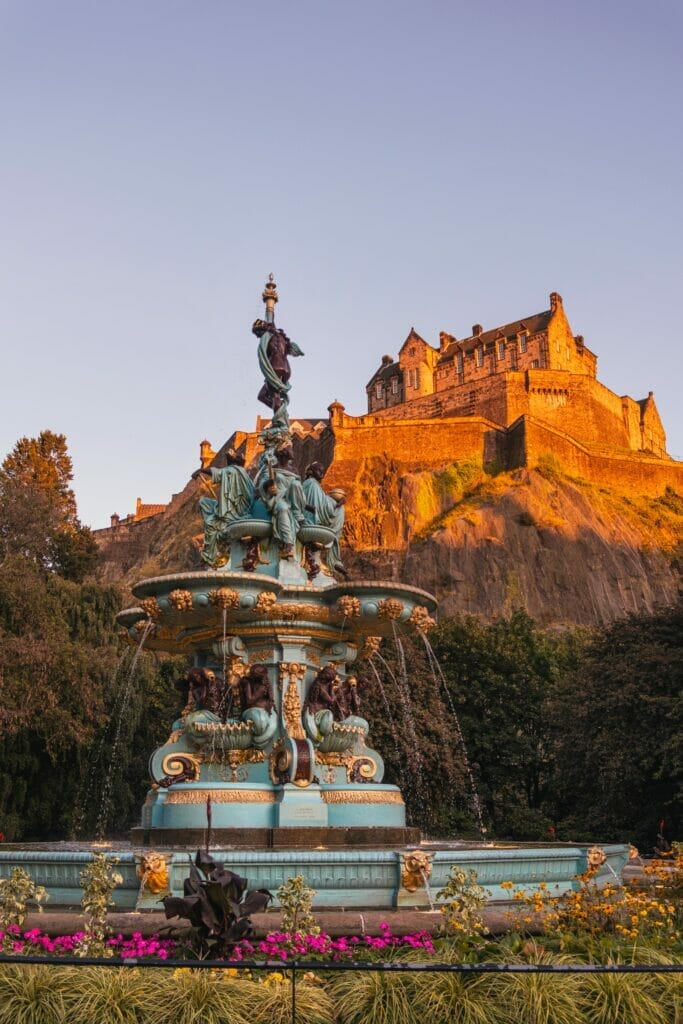 One of the top attractions in Edinburgh also just happens to be a great attraction in Edinburgh for children.
Edinburgh Castle is hard to miss, as it sits on top of a hill and at the end of the Royal Mile (all roads seem to lead to the Royal Mile in Edinburgh).
It has great views from the top, but it also has fascinating exhibits to interest kids and adults alike inside.
The castle has an important history being used for defense of Edinburgh and dates back to the 12th century.
You can also see the Scottish crown jewels inside, which is great to compare to the English Crown Jewels if you've been to the Tower of London.
In the summer months, the castle is open a bit later until around 6pm, while in the winter it closes earlier to accommodate for fewer daylight hours.
3. Climb the Scott Monument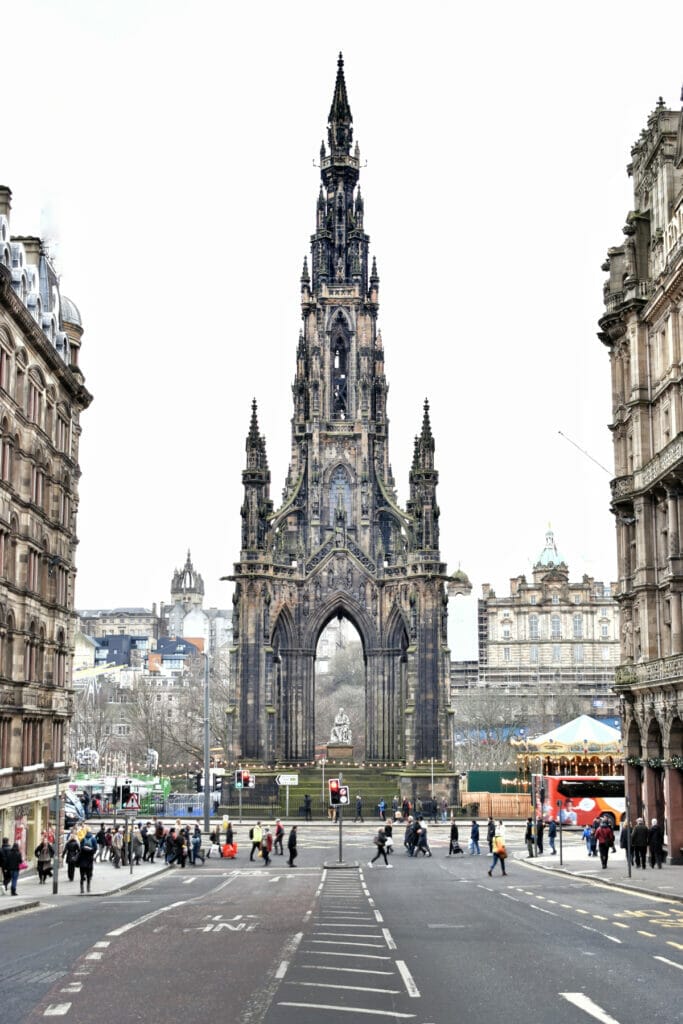 Ready to burn some energy?
This monument to Sir Walter Scott provides incredible views of Edinburgh once you get to the top.
There are 287 steps with various landing levels for you to stop, and the walls get much narrower as you reach the top.
Teenagers will be able to handle this walk the best, but elementary aged children could also handle it if you take your time on the way up.
Looking for a little history?
You should know that the Scott Monument was inaugurated in 1846 and that there are 64 figures on the spire, which represent characters from his novels.
IMPORTANT: are you coming to the UK from abroad?
In case you're reading this from outside the UK and will be a foreign visitor here, you need to know these 2 things to stay safe and save money.
Travel insurance – you need it when going overseas! I use

this site

to get the best quotes and purchase my packages from. Do not skip this – having medical coverage abroad as well as other coverage in case of missed flights, lost luggage, etc is essential. As I said, I have never gone wrong using

this site

.
4. Walk the Royal Mile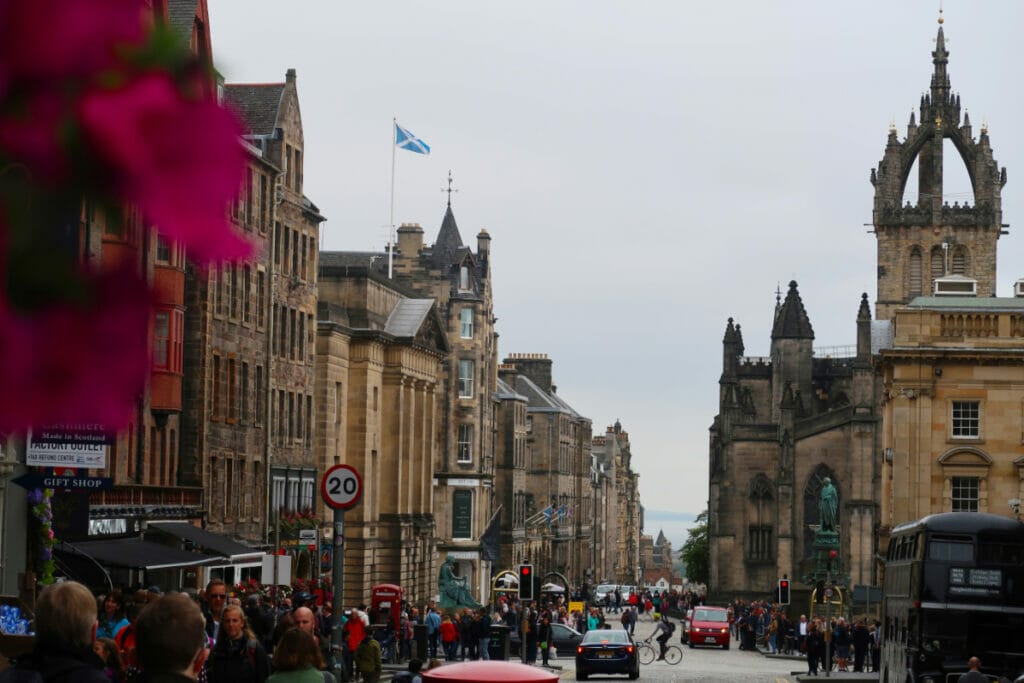 One of the best thoroughfares in all of Edinburgh is a great place to get a glimpse of some of Edinburgh's most famous landmarks, and there is plenty to see so the kids won't get bored.
The Royal Mile leads from Edinburgh Castle to Holyrood Palace and you'll find a ridiculous amount of cashmere shops and pubs and cafes along the way.
You can visit at both day and night – it's safe during either and has a different atmosphere in both.
If nothing else, it's a great way to acclimate yourself to the city when you first arrive and let the kids point out what they're interested in doing and seeing during your stay.
5. Ghost Tours with Mercat Tours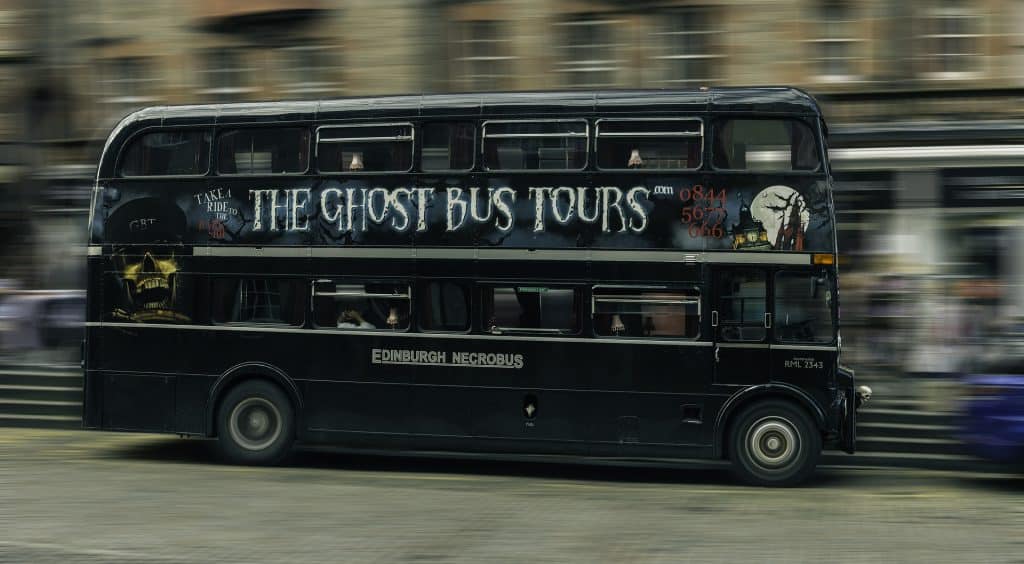 Ghost tours aren't typically on my list of things to do with children in Edinburgh just because I'm 27 and terrified of ghost tours myself, BUT, if you go with Mercat Tours, there is a kid-friendly ghost tour option that happens during the daytime and cuts a lot of the horrific gore out and leaves the fun stories!
If you do have teenagers or older children who like to be scared, then you can book onto a walk like the Ghostly Underground tour which takes you, as suggested, into Edinburgh's underground tunnels where you'll learn all the horrid stories about what happened here.
6. The Georgian House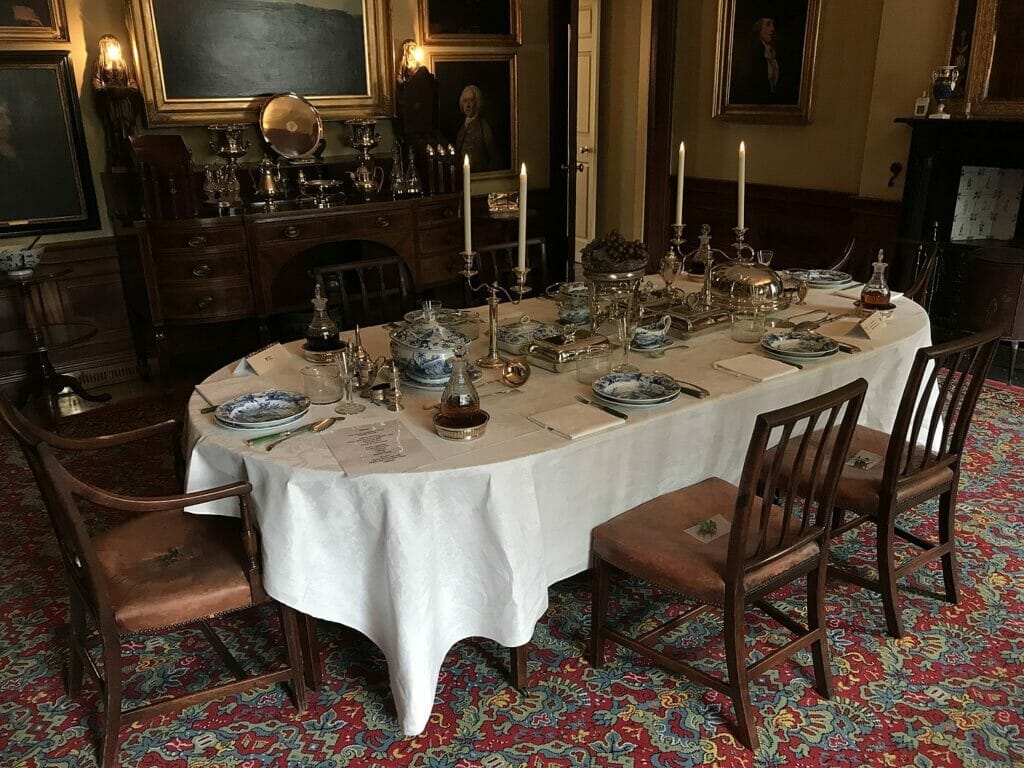 Get a bit of history into the kids at the Georgian House, a super fun building filled with dress up options for the smaller children and fun exhibits for the older ones all about how residents would have lived in this house back in the 1700s.
The building was designed by Robert Adam and was truly a luxurious piece of property for its day.
As you explore, you'll notice paintings by famous Scottish artists, rooms fitted out with furniture used back in the day, and a movie that explains more about what life would have been like inside the Georgian House.
Sometimes, finding things to do with children in Edinburgh feels like choosing between education and fun, but the Georgian House brings those two things together in a way that both parents and kids will enjoy.
Things to Do in Edinburgh with Kids in Nature
7. Jupiter Artland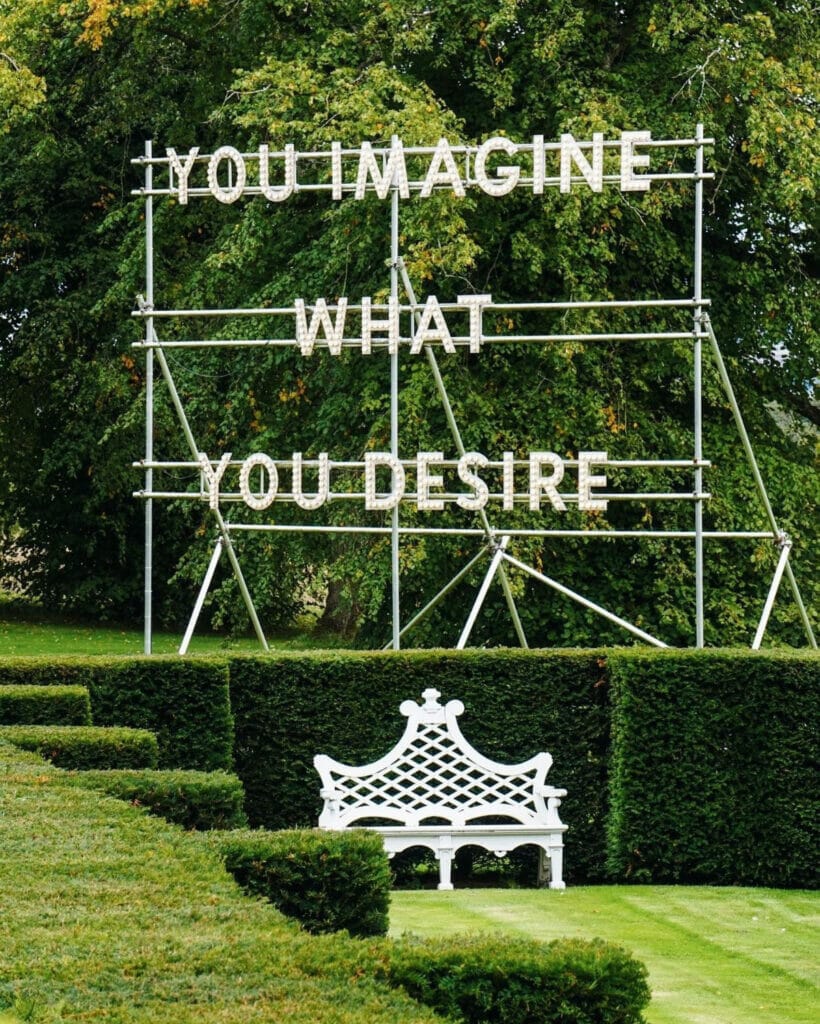 Finding things to do in Edinburgh with children is pretty easy when you've got amazing sculpture parks like Jupiter Artland to explore.
This beautiful park is just west of Edinburgh and is open between May and September.
In those months, it's a gorgeous play to see a beautiful interaction between art and nature.
Contemporary artists have basically used the landscape and other elements of Mother Earth to create natural sculptures that make you think.
In good weather, Jupiter Artland is on my top list of places to go on Edinburgh.
Address: Bonnington House Steadings, Wilkieston, Edinburgh EH27 8BY
8. Royal Botanic Garden Edinburgh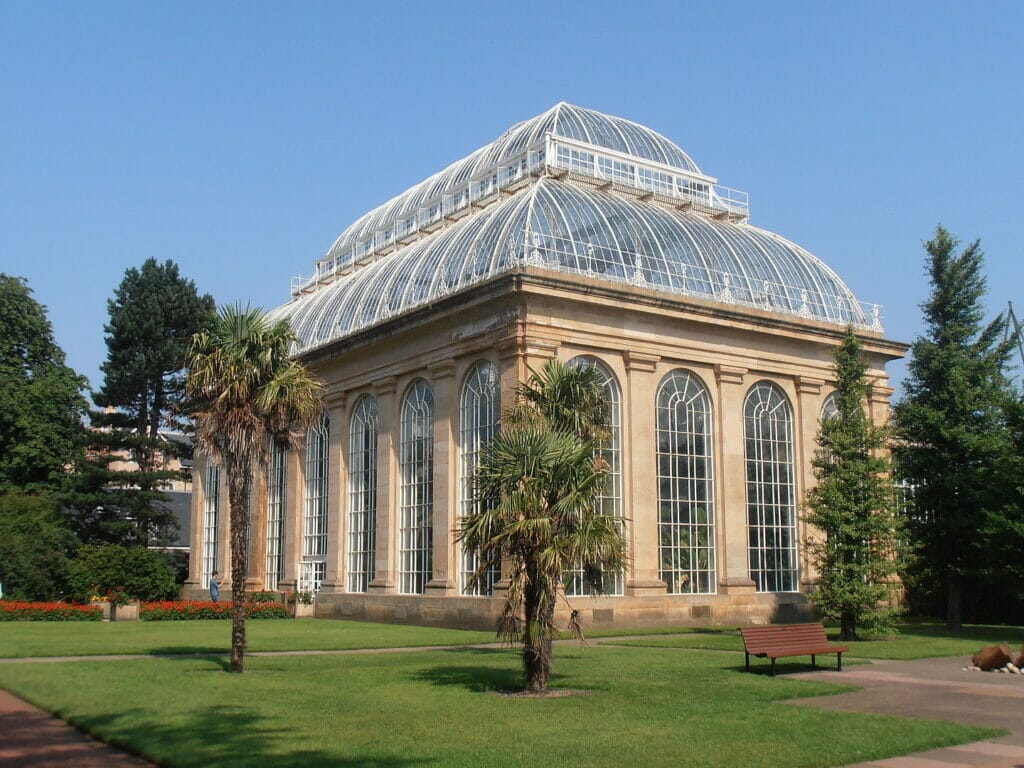 For a relaxing day out, take the kids to the Royal Botanic Garden Edinburgh.
In addition to beautiful gardens, there are some lovely greenhouses set to tropical temperatures so you can walk around pretending you're in the Caribbean and not freezing in the Edinburgh winds!
In the summer in Edinburgh, take more advantage of the gardens and spend some time walking around and having lunch under a tree or seeing how many different kinds of flowers you can spot.
Entrance to the greenhouses cost money, while entrance to the garden is free.
With over 70 acres to explore and about 100,000 plants, though, you'll definitely get your money's worth and add it to your list of favorite things to do in Edinburgh with kids.
Address: Arboretum Pl, Edinburgh EH3 5NZ
9. Edinburgh Zoo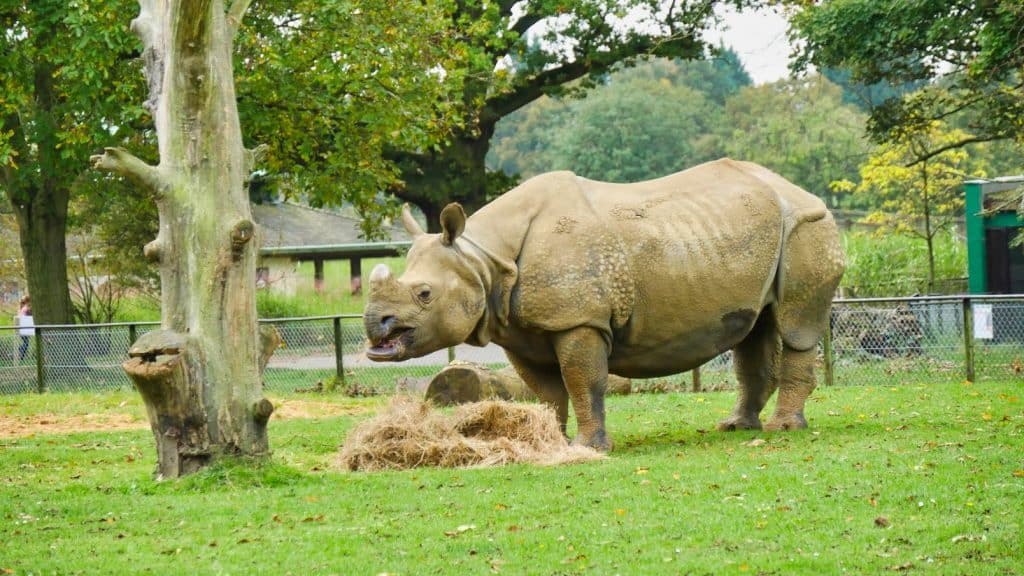 Sometimes I think one of the biggest ways to identify a great city is by a great zoo.
And Edinburgh Zoo does not let Edinburgh down!
Take the kids to the Edinburgh Zoo to see the adorable giant panda exhibit, check out the penguins (who I love watching on the Zoo livecam in the snow) and go to talks on everything from meerkats to Chimpanzees.
Edinburgh Zoo prides itself on being a leading member of conservation efforts, which means you'll not only learn about the beautiful animals they have living at the zoo, but you'll also figure out how best to protect them and how the zoo helps them to thrive in their natural environments.
10. Inverleith Park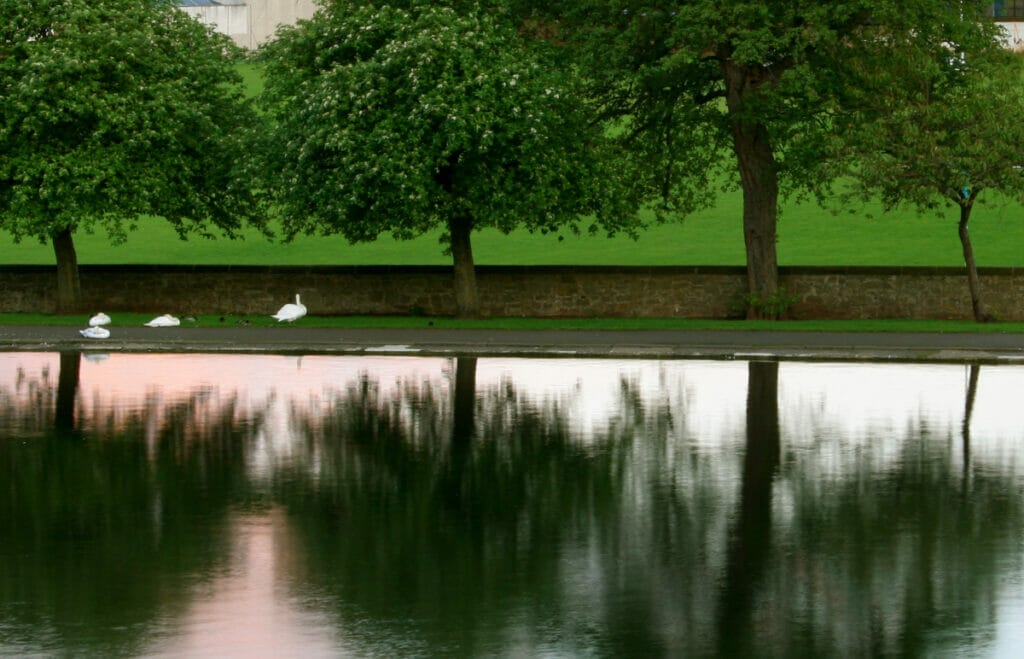 When you need an escape from the hustle and bustle of Edinburgh, bring the children to Inverleith Park.
You'll soon be surrounded by marshland and dog walkers, which to be honest is my kind of afternoon.
Here, you've got open spaces, a kid's playground for the small ones, and sports fields if you bring a soccer ball and want to start up a game.
There's also a lovely bridge and marsh with a pond, as well as viewing places where you can see fireworks over Edinburgh Castle during special events.
In addition to having lots of places to play, there are also quiet places and spaces to relax and meander among the park.
Take the kids here to chill, relax, zen out – whatever it is, refresh and energize before carrying on with your day.
11. Portobello Beach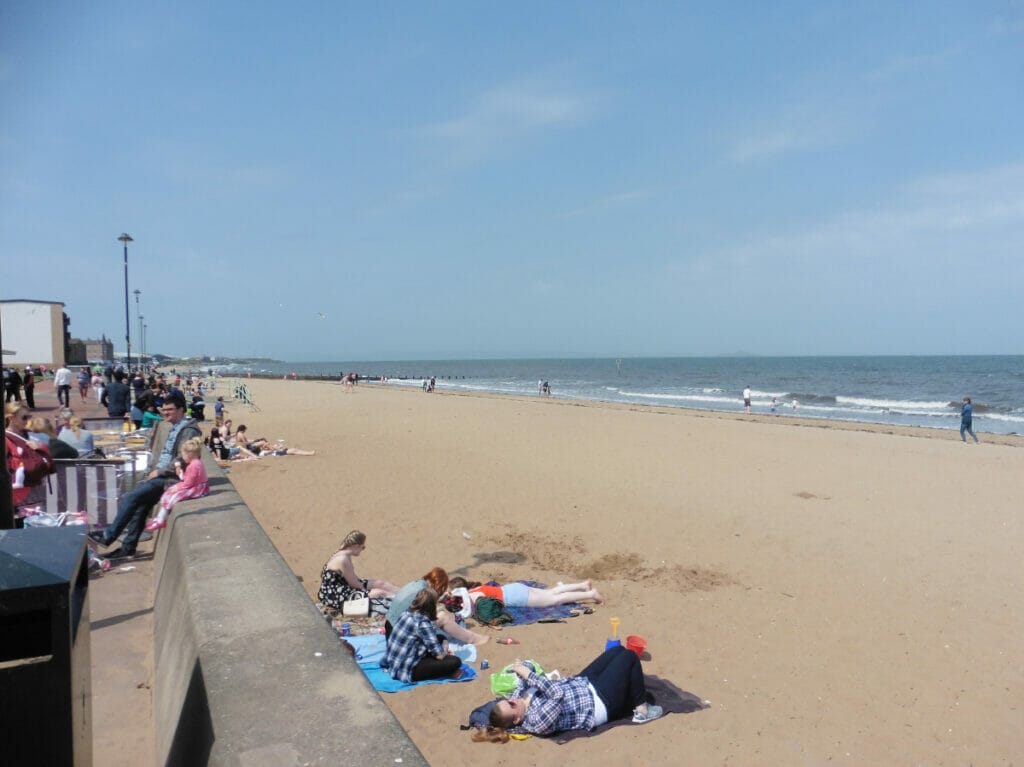 So, I had no idea there was a beach in Edinburgh until the last time we visited, but I've got to tell you the secret: there is a sandy beach in Edinburgh and YES, you should take the kids!
Portobello Beach is a free beach filled with two miles of sand and surf, and especially in the summer, you can spend the whole day here building sandcastles and swimming in the sea.
The area is lovely, with cozy coffee shops and an awesome high street that you can stop and shop in.
Plan ahead and bring the family to a concert or a volleyball competition.
This is a lovely kid-friendly thing to do in Edinburgh due to the family-friendly nature, awesome views and of course the ice cream trucks.
Museums for Kids in Edinburgh
12. Museum of Childhood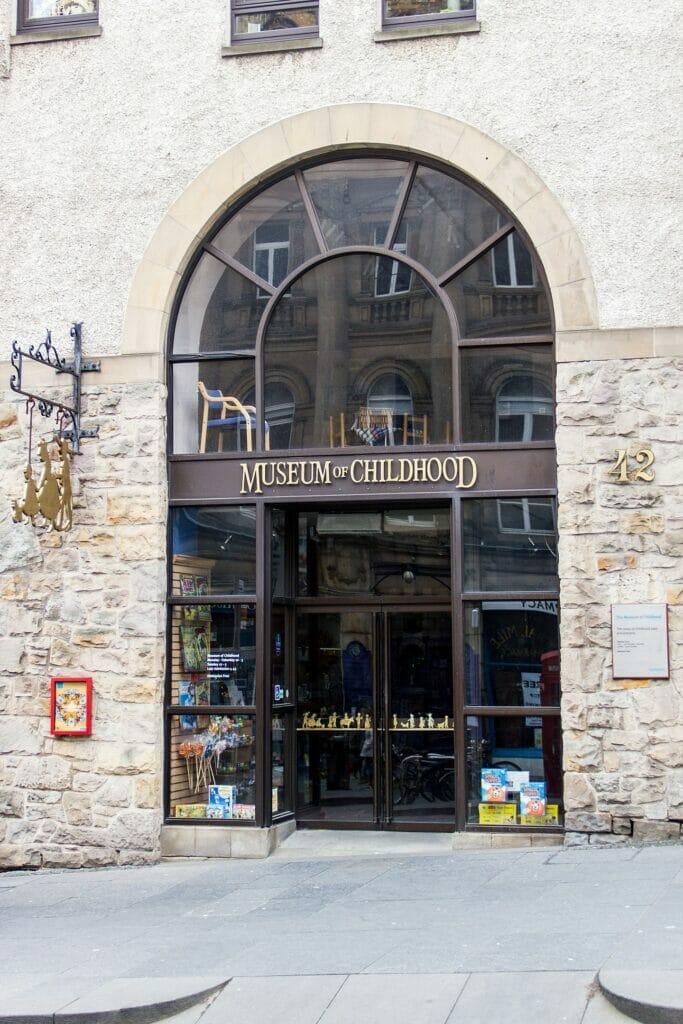 You don't have to be a child to enjoy the Museum of Childhood, but it definitely is a place for the kids to go and see the toys of years past and get to try some of them out.
This is the first museum of its kind that was dedicated to the culture of childhood and preserving toys and childhood culture, which also means adults will take great joy in seeing toys from their own childhoods.
Of course, no one visiting would be old enough to remember playing with the Queen Anne Doll on display, as this dates back to 1740, but perhaps you remember the Peter Rabbit toy.
The great part about the Museum of Childhood is that its not too big, so perfect for not losing the kids in, and its location is smack dab on the Royal Mile, meaning you don't have to go too far out of your way from other attractions to enjoy this kid-friendly attraction in Edinburgh.
Address: 42 High St, Edinburgh EH1 1TG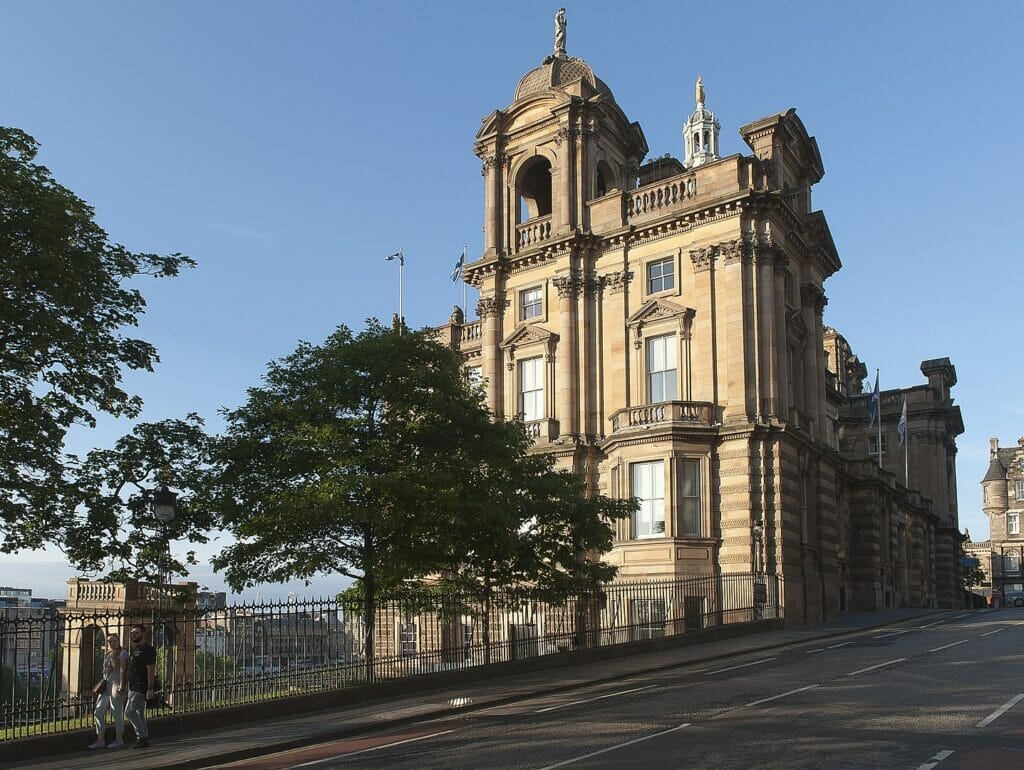 Money, money, money!
Kids might not be able to make it themselves except for perhaps the occasional lemonade stand, but this museum all about money and its history will still prove fascinating, particularly for school aged and older children.
In addition to displays focusing on the history of money in Edinburgh and the items that used to be used as currency (it comes as no surprise to anyone that tea is one of those items!), there are also super fun interactive exhibits that let you try to break open a safe and see a million pounds in person.
14. Dynamic Earth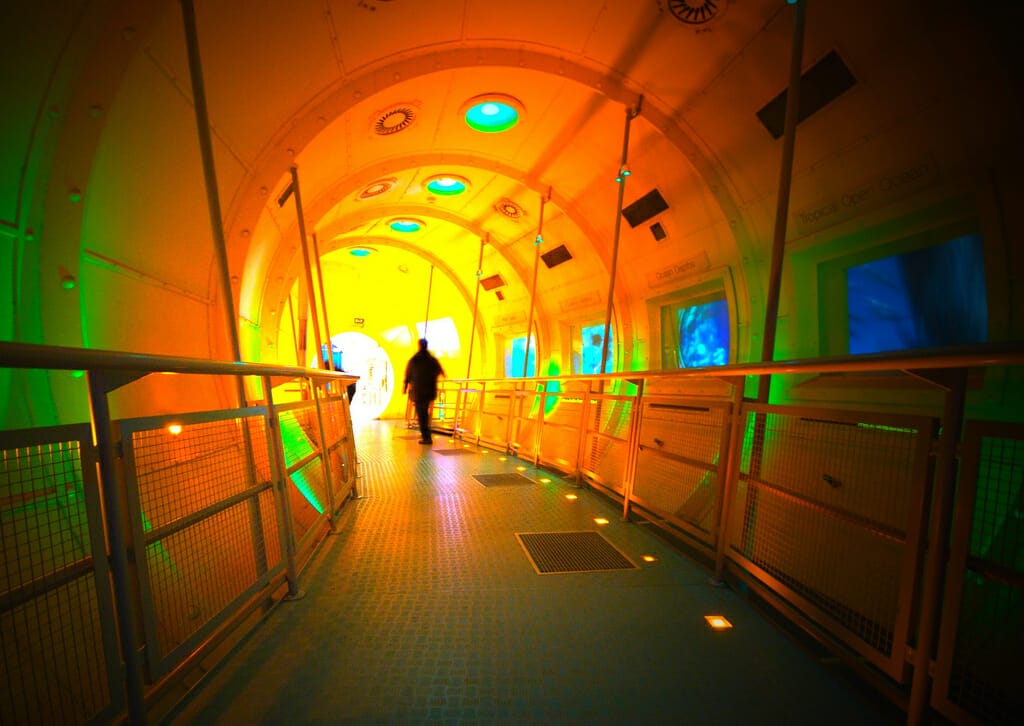 Mother Nature is pretty freaking cool, right?
Right.
And going to a museum in Edinburgh that your kids will love is equally cool, right?
Right.
Dynamic Earth seriously has it all.
This museum focuses on everything Planet Earth, from the powers of nature to the polar ice caps to the Earth's atmosphere to the depths of the ocean.
It's interactive and engaging – no boring display cases here.
Kids and adults alike will fall in love with this unique attraction and the 5 star rating from other visitors show how well-loved it is!
It's also an indoor attraction, which means you're safe from the elements – win-win!
15. St. Cecilia's Hall: Music Museum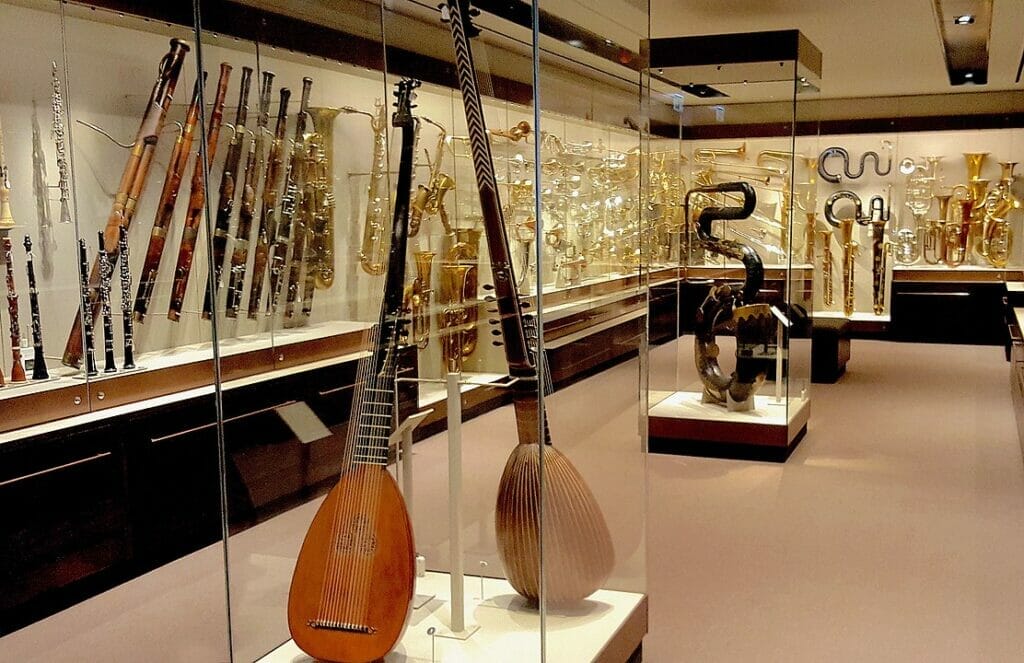 Music lovers, listen up!
Show your kids the wonderful world of Edinburgh's most prized musical instruments at St. Cecilia's Hall Music Museum.
I have no musical ability whatsoever, but that doesn't stop me from enjoying the awesome exhibits here.
Show the kids a harpsichord, explain to them all about the instrument conservation that takes place here, and see if you can catch a concert!
The museum is within a concert venue and is open to the public most days of the week.
It's a great educational museum for children in Edinburgh and is not to be missed.
16. National Museum of Scotland
Kids will absolutely love the kid-friendly interactive exhibits at the National Museum of Scotland.
It's one of my favorite things to do in Edinburgh with kids simply because it's so large the whole family can enjoy it together.
There are plenty of games for the kids that allow them to test out their own strength with a pulley system, try their hand in a flight simulator, or discover the secrets of the underwater world.
For adults, there's a nice large café and other exhibits that are focused on historic artifacts so you can browse adjacent rooms while the kids lose their mind with all the fun to be had.
The history of the National Museum of Scotland in recent years goes back to 2006, when the Museum of Scotland and the Royal Museum merged to form the museum today.
This is why you'll notice two different types of architecture within the museum.
Oh, and HAVE I MENTIONED THIS IS ALL COMPLETELY FREE? Because, yes – please.
Address: Chambers St, Edinburgh EH1 1JF
17. Deep Sea World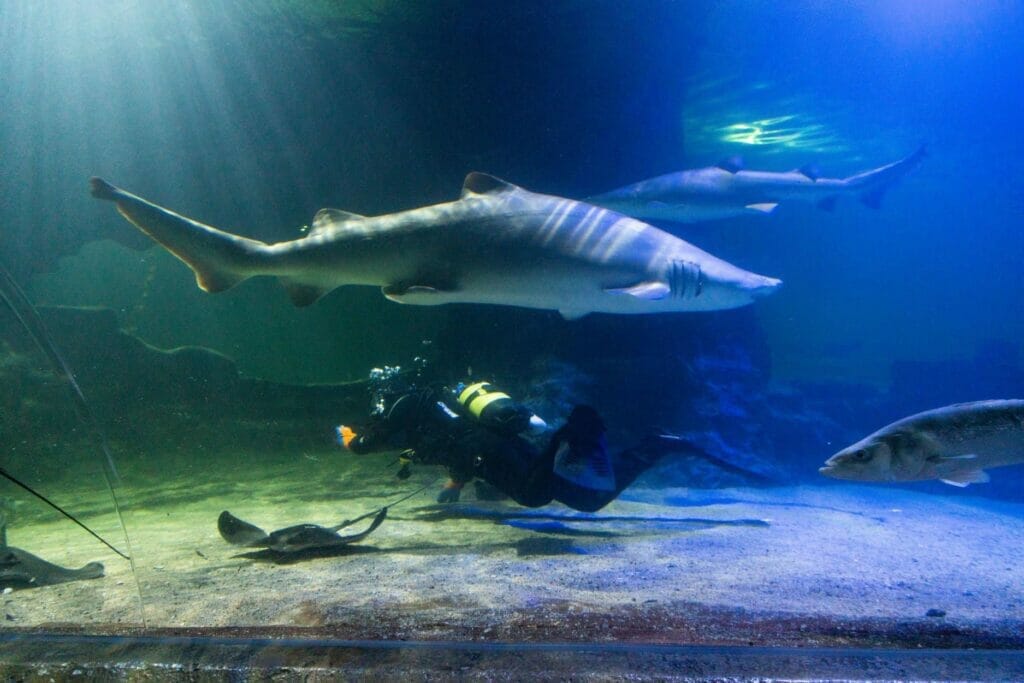 Take the kids just a short hop from Edinburgh to Fife to see one of Scotland's best Aquariums, Deep Sea World.
Immerse yourself in an underwater world filled with fish, sharks, seals and amphibians.
The animals are kept in as close to their natural habitat as possible so you can see how they interact with the world around them.
There are a variety of kid-friendly talks on every day if you want a more educational visit, or you can just explore for yourselves and let the kids take the lead on where to go as you wind your way through this family attraction.
Artistic Things to do with Kids in Edinburgh
18. Doodles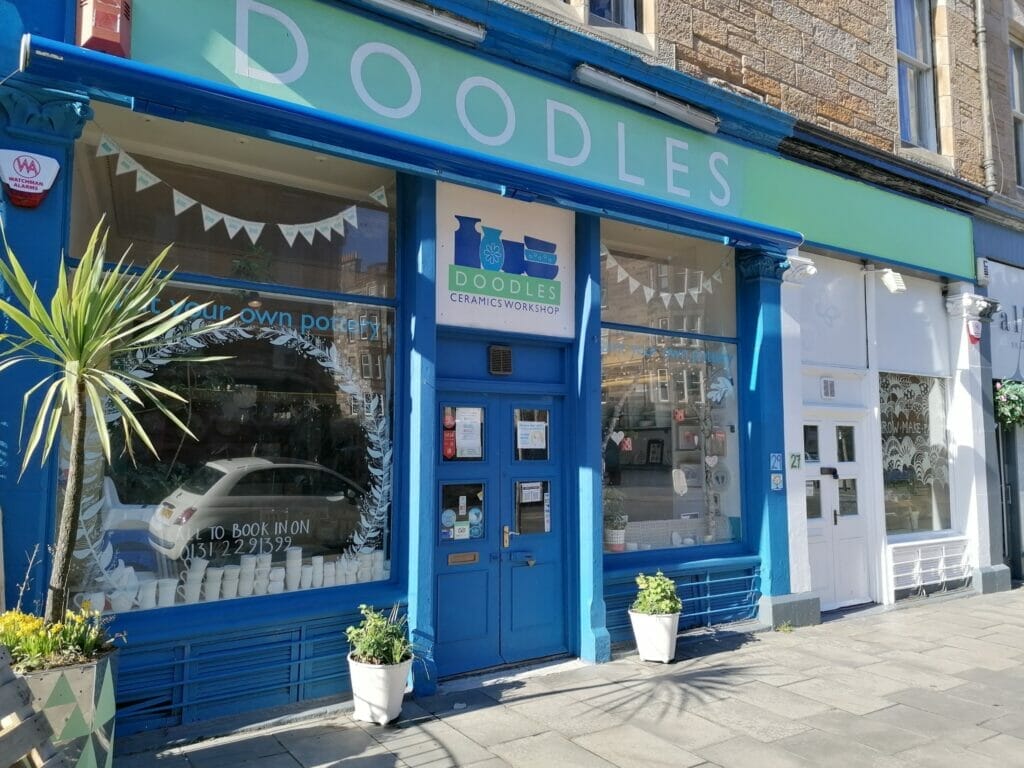 For the artistic child, try Doodles Edinburgh!
This ceramic making factory is a perfect kid-friendly attraction in Edinburgh as they can pick out their own ceramic item and then paint it themselves with whatever colors they prefer.
This is open to people of all ages, so the adults can do it alongside the kids.
Paint a mug to bring back for grandma, paint a plate to take home or paint an ornament to give to a friend.
You'll need to be in Edinburgh for a while in order to get your creation glazed as it takes 3 or 4 days before you can pick it up.
19. City Chambers to see JK Rowling's Handprints
Got some Harry Potter loving kids?
They'll enjoy seeing JK Rowling's Handprints on the ground just outside City Chambers.
City Chambers is right off the Royal Mile so it's only a quick stop on your way to or from something else, but it's cool to see her handprints and learn about the Edinburgh Award she won in 2008 for the honor she brought to the city with her magical world of Harry Potter.
You get bonus points if the kids show up wearing their robes with wands at the ready!
20. Camera Obscura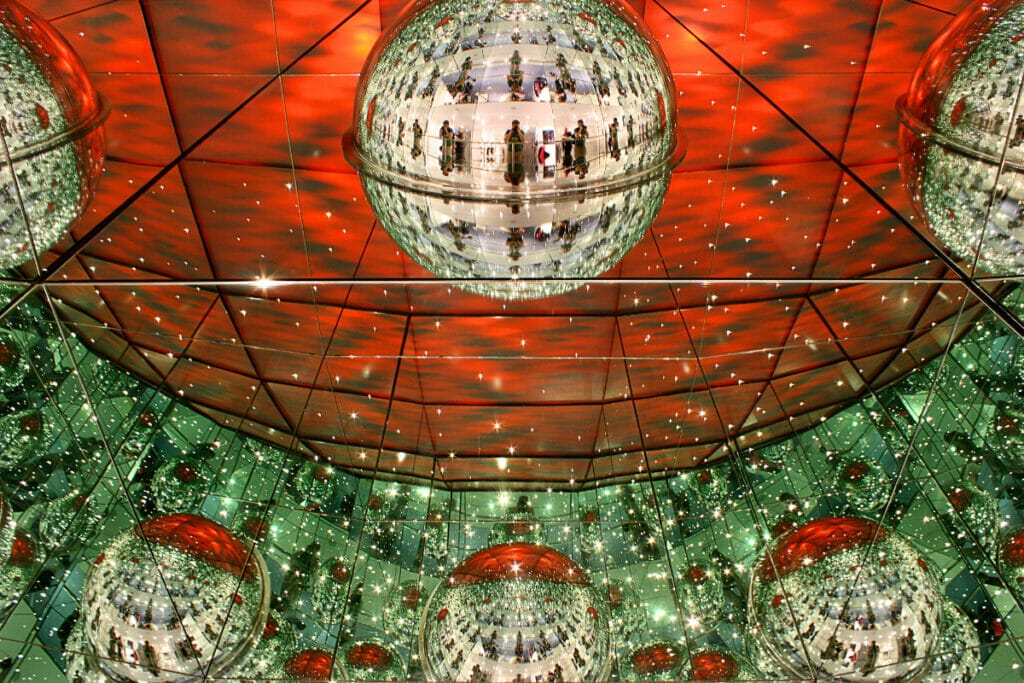 Camera Obscura and the World of Illusions is the kid-friendly Edinburgh attraction that we all wish we could go to every day of the week.
It's just off the Royal Mile so easy access for most people in the city, and it's open pretty late into the evening so -boom.
After dinner entertainment sorted!
Inside this attraction, you'll find a bunch of illusions and tricks of the eyes that will entertain even the most jaded kids.
No one will be reaching for the iPads, that's for sure!
Explore five floors of these galleries, including a room of light tricks and a mirror set up that will have you questioning your own eyesight.
Things to Do with Toddlers in Edinburgh
21. Edinburgh International Climbing Arena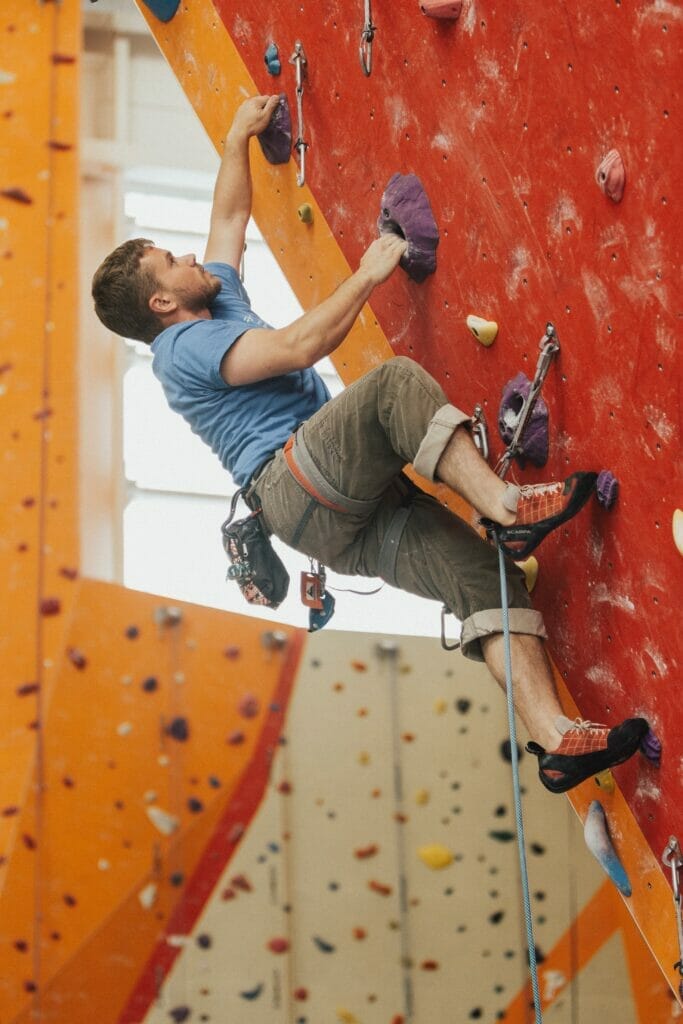 If you've got active kids, the Edinburgh International Climbing Arena is calling your name.
It is a fantastic venue as it genuinely caters to people of all ages.
Adults and older children can take advantage of the hundreds of climbing routes, as well as the rocks for bouldering.
Younger children will absolutely adore the indoor playground with climbing elements and lots of cushion so they can explore the wonderful world of rock climbing without you worrying they'll get hurt.
And if you have toddlers, behold!
The Scrambles softplay area is built just for people who don't really have any depth perception and fall down a lot (aka two year olds).
Let them loose in here and they'll just bounce gracefully off the walls while you all make some family memories.
22. Wonder World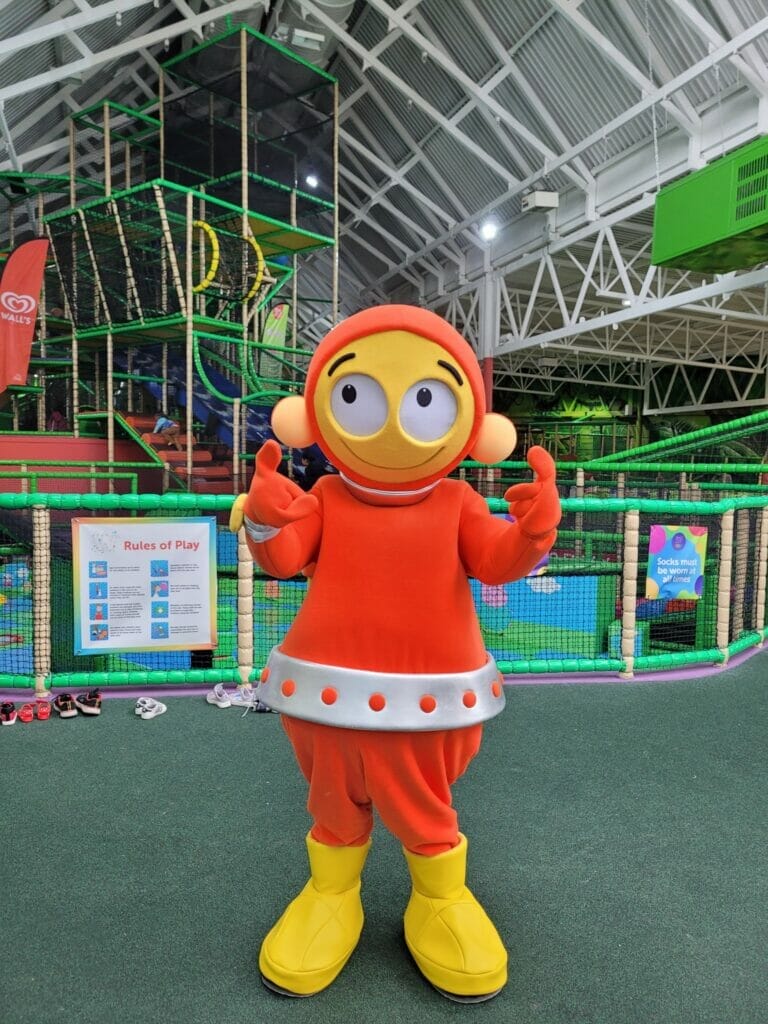 As another indoor play place in the Edinburgh area, Wonder World is an awesome place to take your kids in Scotland.
Not only can they climb and play on the super slides, but there are go-karts, a volcano (it's safe, I swear!) and a place to play indoor sports like (English) football.
Kids up to 12 years old are welcome with a parent – this is the age at which a child would outgrow some of the climbing apparatuses, so this is as much for safety as it is for enjoyment of the rest of the children.
There's also an on-site café if you're getting hungry or the kids are getting cranky.
23. Gorgie City Farm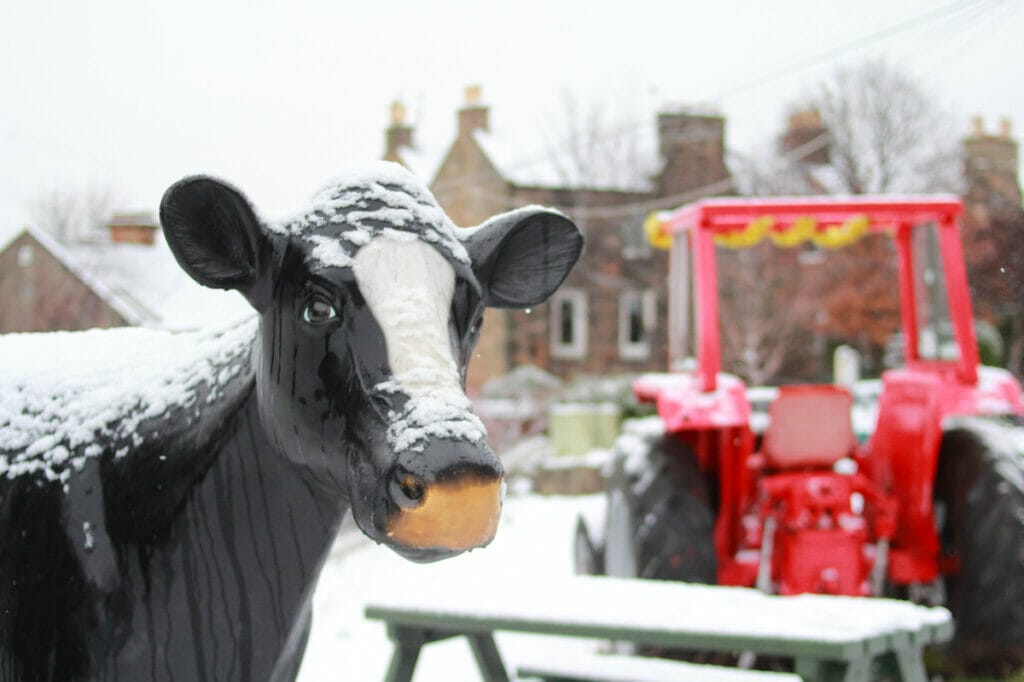 One of the best things to do in Edinburgh with kids is to take them to Gorgie City Farm, a free farm that features an awesome outdoor learning experience and of course, adorable animals.
The farm prides itself on being a slice of countryside life right in the heart of Edinburgh, and it is a working farm so the animals are being raised for food production in case this is something you need to take into consideration before you visit.
In addition to having lovely animal exhibits, there are also regular educational talks as well as the opportunity to host kid's birthday parties or other events here.
24. ODEON Edinburgh Lothian Road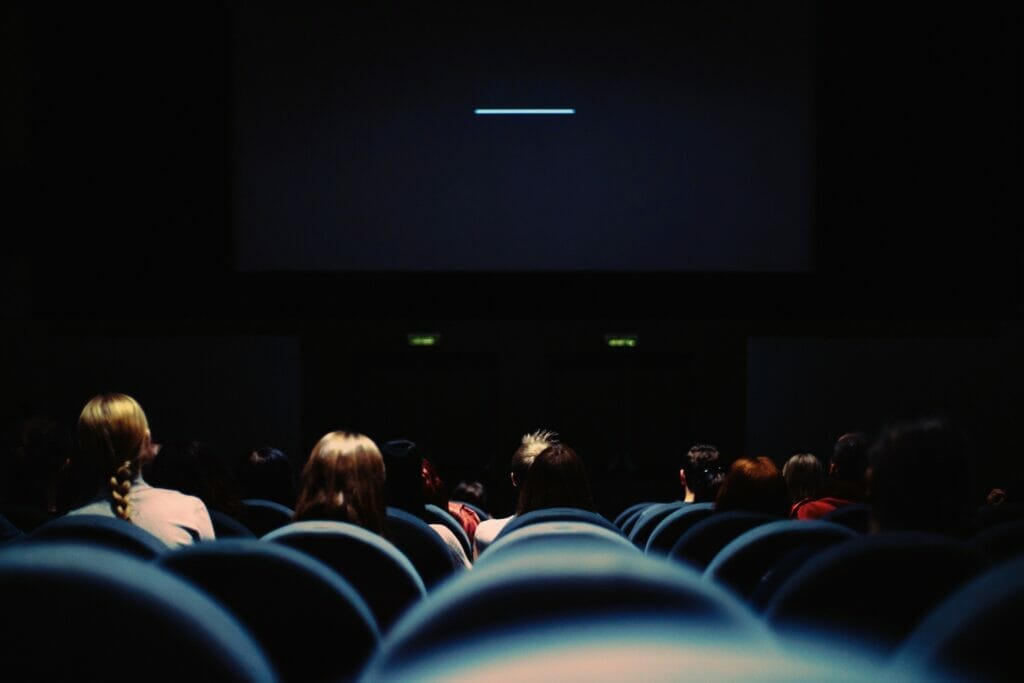 Sometimes, you just need a couple of hours to yourself but don't want to hire a babysitter while in Edinburgh.
That's okay, the ODEON Edinburgh Lothian Road plays plenty of new releases, including the kid-friendly ones.
All you need to do is take a deep breath, pick a movie your toddlers will love, buy some snacks and head into this dark oasis filled with "pay attention to the movie!" hushed whispers.
The ODEON is also a great option for families with kids of all ages, especially if the weather isn't cooperating or you feel like catching up on one of the latest Hollywood hits one night after dinner.
25. Ocean Terminal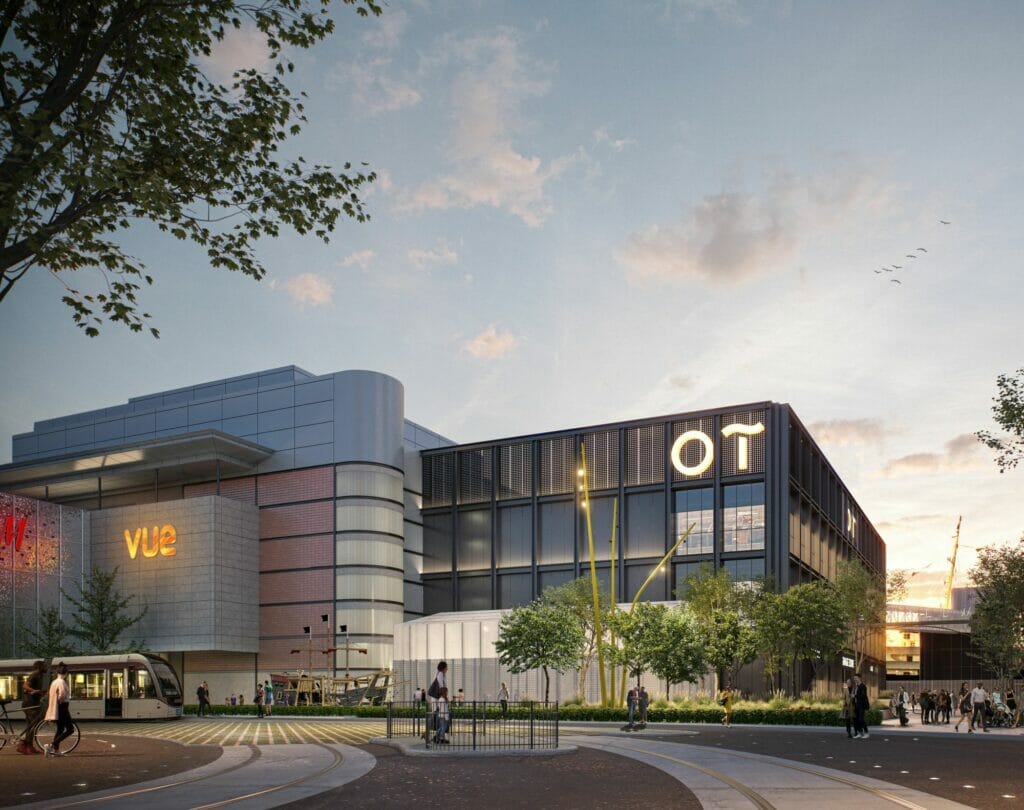 If you need somewhere to get out of the rain, or perhaps your kids need some new shoes after running theirs ragged all over Edinburgh, Ocean Terminal Shopping Center is the place to go.
In addition to have regular stores, it has plenty of restaurants so you can grab a family bite to eat, and you can treat the toddlers and younger kids to a stop at a specialty shop like Build – a – Bear while you're there.
Active Things to Do with Kids in Edinburgh
26. Ryze Edinburgh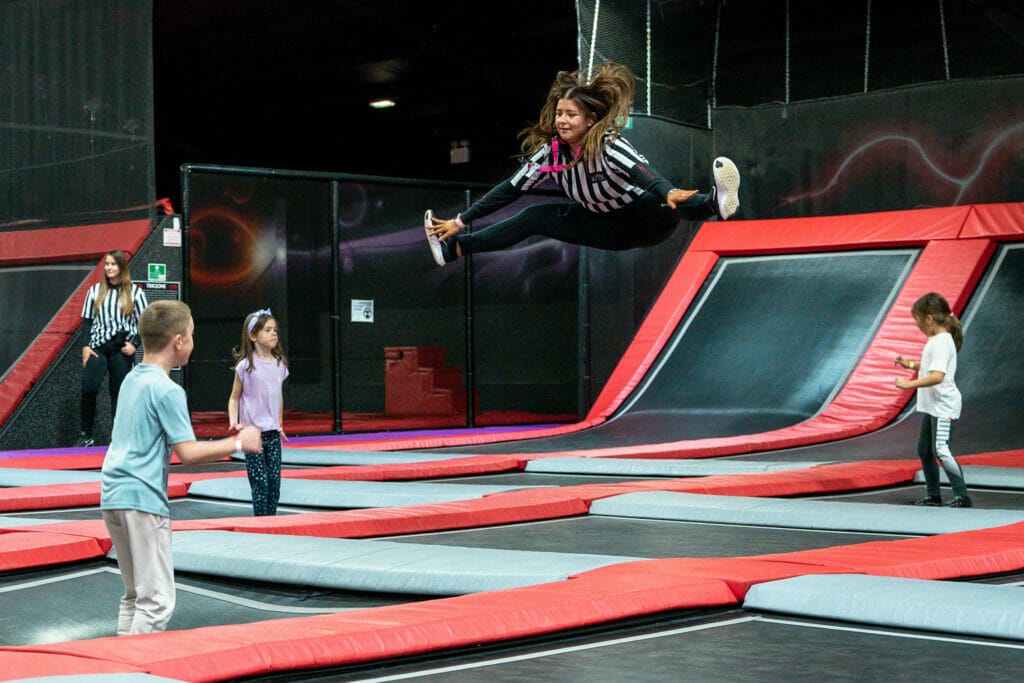 There's something about a giant trampoline that satisfies even the quietest child's desire to bounce up and down over and over again.
It's like living in a dream world, but it's real.
The original extreme sports facility in Scotland, Ryze Edinburgh, has a giant interconnected field of trampolines which allows your family to jump off the walls – literally.
There's also a foam pit to throw the kids into when they're bugging you (okay, not really – only throw out of love, please!) and an awesome dodgeball area where kids of similar ages can take aim against each other.
You'll want to book your spot ahead of time, as the trampolines can only hold so many people.
27. Paintball Edinburgh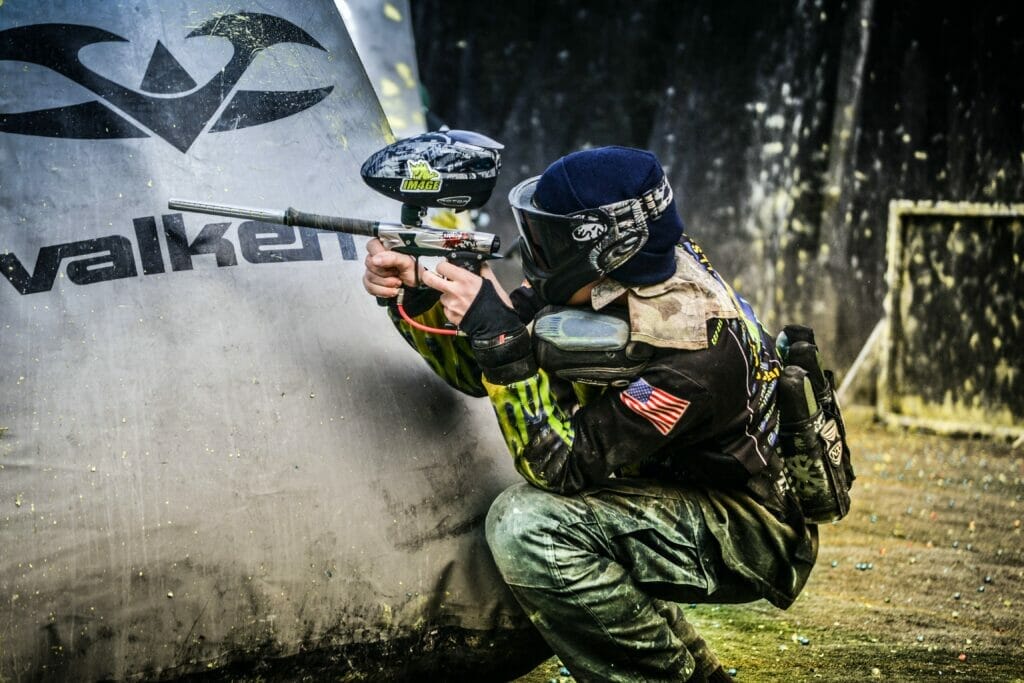 Your teens and tweenagers are going to love you when you take them to Paintball Edinburgh.
This indoor paintball arena is an awesome place to burn some energy, rile up some family-friendly competition and test your paintballing skills.
The location is on the outskirts of the city, but it's not too difficult to get to and it's well worth it for the amazing themed rooms they provide.
You can get all of the gear and equipment right on site, and they'll make sure to brief you on the rules and how to stay safe.
There will be age limits depending on what time of experience you have and who is playing, so make sure to book ahead of time so you can fit everyone in the right category and make sure that no one's left out.
28. Escape Game
Older kids are the perfect candidate for Edinburgh's Escape Games.
If you've never played an Escape Game before, you should know that you're basically locked (not really but pretend) in a room with lots of clues, trying to figure out a puzzle of sorts.
The theming of an Escape Room is always the best part, as it varies and can be anything from Sherlock Holmes to an operating room.
These take place indoors, so they're also great Edinburgh activities for kids on a rainy day or in the evening.
Check out some of Edinburgh's most popular escape games that are open to families of all kinds.
With wonderfully themed rooms for all kinds of interests, you'll find yourself racing through a wizarding world, embracing your inner Sherlock Holmes at Baker Street or figuring out how to save the world from a deadly disease.
The games at Escape Edinburgh last 60 minutes, and the challenges are good for 2 to 5 people.
The games may be too intense or difficult for children under the age of 10, but if you do have a younger child, they encourage you to get in touch with them should you think your kid would be able to cope with the Escape Room environment.
Escape Edinburgh has three locations across the city: New Town, Morrison Street and Haymarket.
The stories are rich and intriguing at the escape games held by Exit Plan Edinburgh.
From taking the role of fugitives on the run from the police (I mean, who wouldn't want to do that?) to immersing yourself in a Sci Fi type game revolving around a mysterious item called the "Tesla Cube," you and your family will be wrapped up in the game from beginning to end.
Exit Plan Edinburgh is one of the cheapest Escape Rooms in Edinburgh and located right in the heart of the city center, so you can easily get there no matter where you're staying.
If you have a giant family reunion planned, they can accommodate up to 22 people across their three games, so why miss the chance to do some family bonding while also frantically running around and yelling at Grandpa to solve the puzzle faster?!
Most Edinburgh escape rooms take place in purpose built sets, but not Locked in Edinburgh!
Here, you'll be running around actual Edinburgh buildings – the Summerhall building, to be exact.
Explore the old vet school rooms as you solve murder mysteries or work your way through strained international relations, or keep it a bit simpler in the gin distillery where you're working non-stop to try to save the gin (so very Edinburgh).
You usually need to book in advance to make sure you secure your spots, and games are live which means latecomers can't be admitted.
Locked In Edinburgh is recommended for slightly older children – over 12 years, and if they're under 16, there must be an adult in the room as well.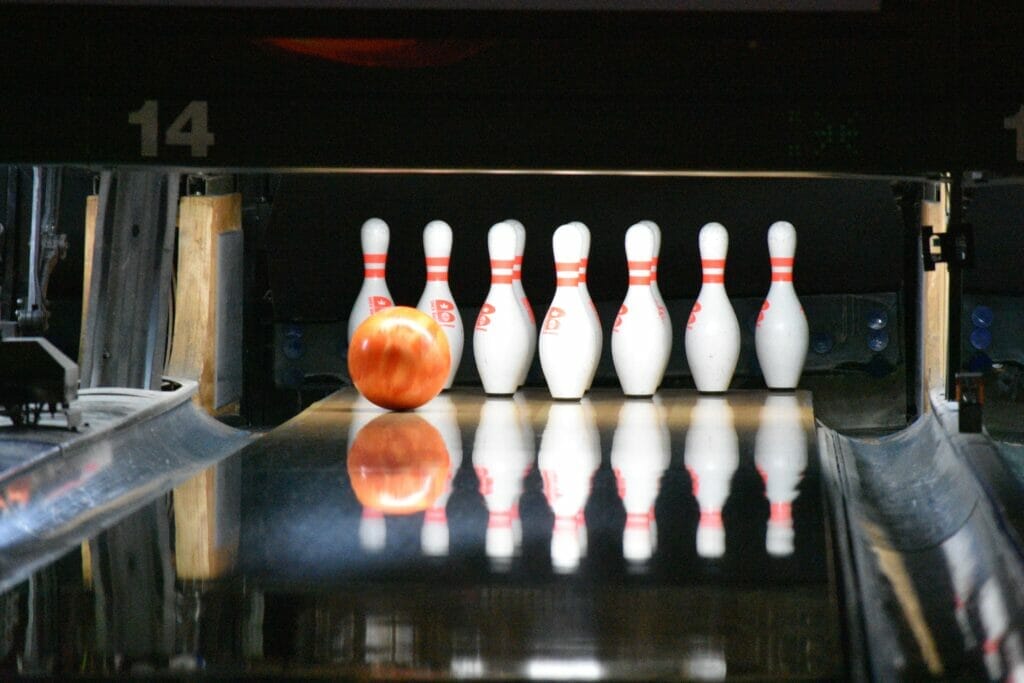 When the weather isn't working in your favour, it's time for a trip to Tenpin Edinburgh.
Kids will fall in love with the chance to try to bowl a strike while you can sit back, relax, and enjoy some of the snacks on offer.
This is also a great kid's birthday party destination should you wish to host a bunch of kids here, or just make it a family competition and see if you can pair the teams off fairly so everyone's got a chance to beat Grandpa at his own game.
30. Prince's Street Gardens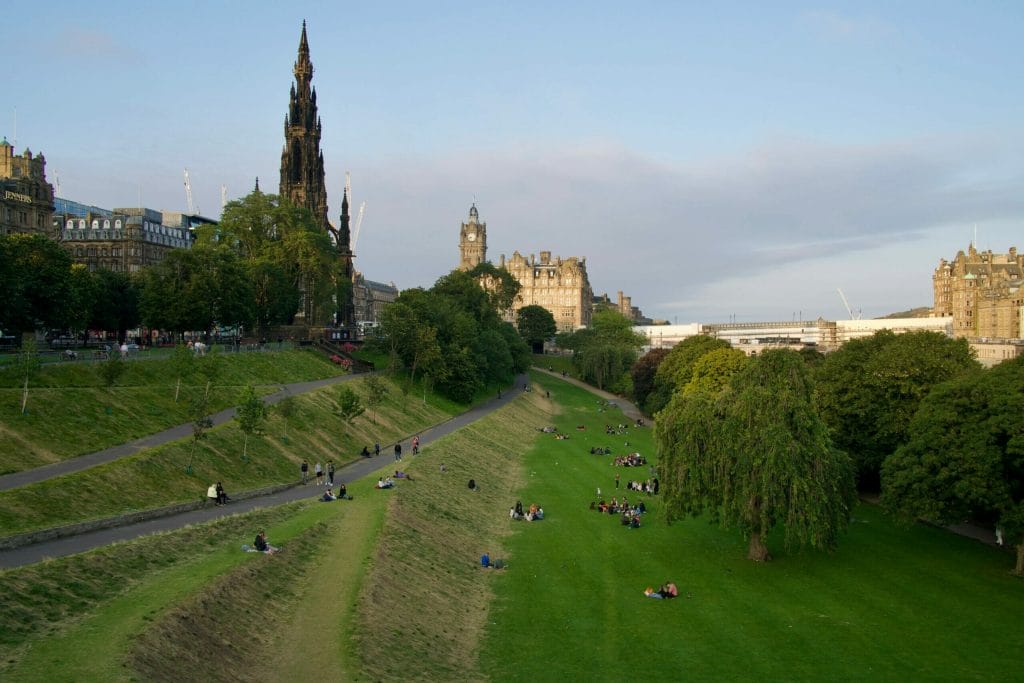 Need the kids to burn off a lot of energy before settling them in for the night?
I know right where to take them.
Head to Prince's Street Gardens, right underneath Edinburgh Castle, for plenty of space to run, play tag, and keep an eye on them while you bask in the sun.
You'll get gorgeous views of the castle and surrounding areas of Edinburgh, and the two adjacent parks give you plenty of options on where to camp out.
Bring a picnic and enjoy lunch or dinner lazing away on the grass while the kids run in wide open spaces.
If you're traveling to Edinburgh in the holidays, you should know that there is an awesome winter festival you can take the whole family to in the gardens.
There are amusement park rides, an ice rink, and Christmas market stalls to keep you topped up on the mulled wine and filled with holiday cheer.
31. Time Twisters
Time Twisters is the soft indoor play area that I WISH I had as a kid.
This family-friendly attraction in Edinburgh takes you back to Ancient Egypt, though perhaps a bit softer and more fun version of it.
Timetwisters is a wonderfully themed indoor play areas for kids featuring rope bridges, slides, underground tunnels and more.
For the parents, there is food, places to watch the kids battle the pharaohs, and the chance to hold your kid's birthday party here so you can surround yourself by 10 screaming kids rather than just your own.
Seriously, Timetwisters is one of my favorite recommendations for kids in Edinburgh, as well as something that you can do no matter the weather so bring on the rainy Edinburgh days!
32. Arthur's Seat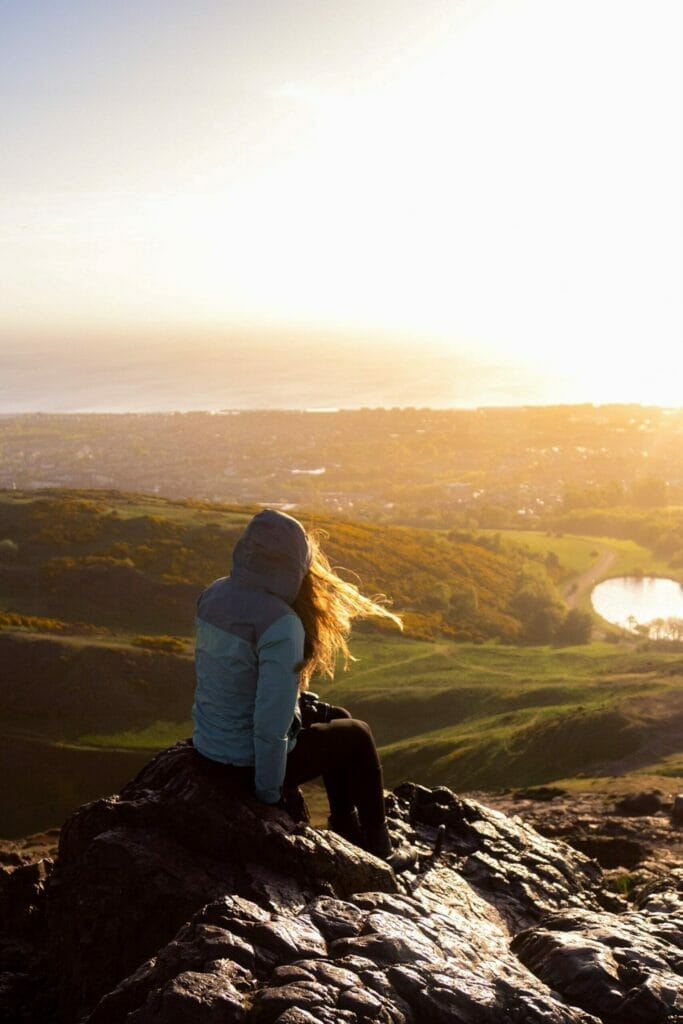 One of the most beautiful places in all of Edinburgh is Arthur's Seat.
The surrounding hills are just postcard-perfect and perfectly suited for the royalty that once roamed the city.
Climbing Arthur's seat is a bit of a hike – an actual hike, to be exact.
There is both a steep way up and a more slowly ascending way up.
I'd advise taking the slower way if you've got kids in tow.
Make a game out of seeing what landmarks they can spot along your way, and bring some treats to enjoy at the top.
If you've got teenagers, perhaps send them up the steeper and more challenging way so they'll get a work out while you and the little ones tire yourselves out running after each other on your own walk up.
UK Travel Planning Guide: the FAQs
🏥 Should I buy UK travel insurance?
Absolutely yes. Basic coverage is not expensive, and as a visitor you are NOT covered under the NHS. Compare policies and prices with Travel Insurance Master here, a big name in the travel insurance business, and cross that off your list.
🔌 Do I need travel adapters for the UK?
Yes, you do, otherwise you won't be able to plug in your electronics/phone/lifelines. I recommend this one, which is all-in-one so you can use it in other countries.
🚗 What do I need to drive in the UK?
The first thing you need to check out if you're planning on renting a car in the UK is this guide to driving in the UK for visitors – the roads, signs, and driving experience will likely not be what you're used to and it's essential to prepare yourself to stay safe and aware.
🛌 What's the best way to book hotels in the UK?
For UK hotels, Booking is the best site as it offers free cancellation on many properties. If you want an apartment, I always recommend VRBO over AirBnb.
📳 Will my phone work in the UK?
Yes – if you set it up right. Check out my guide on making your foreign phone work in the UK to ensure that you get the type of service you need.
🚿 Can I drink the water in the UK?
Yes, UK water is great and perfectly safe. But drink out of taps in any kitchen or use water fountains. Double check before drinking out of the taps in hotel bathrooms, though, as they may be on a different system.